Mother's Day in the Park!
And barfownz's Birthday to boot!
Two great events that go great together - like pizza and Ranch dressing!
Not wanting to fiddle with the trams, I opted for the enjoyable walkpath: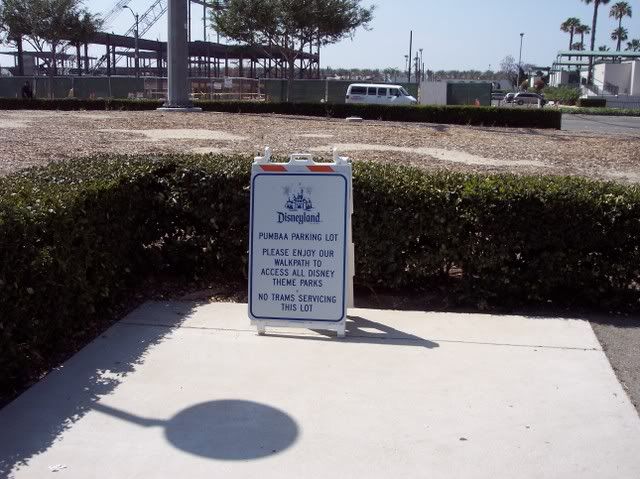 And enjoy it, I did:
I have to say that the EWP (Enjoyable Walk-Path - add that to the glossary) was sparkling clean and debris- free. Maybe they picked up Hefty as a sponsor?
Looking across Harbor Bl: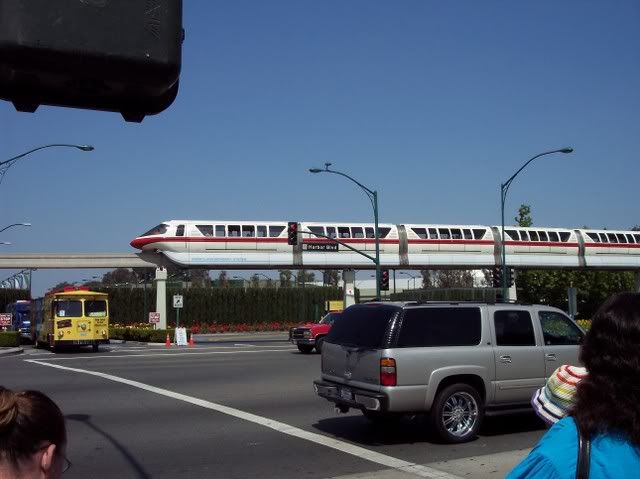 Through the turnstiles, there were two tables set up with free carnations for Mother's Day:
In the balmy weather, they were starting to wilt. Just like my mom!
Kidding. Love ya, mom. Don't kick me out.
A Plaid on a stroll: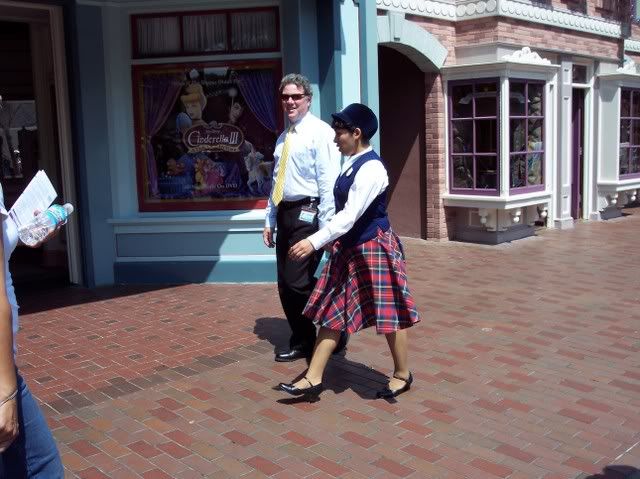 I love the helmets!
Obligatory Wait Board photo: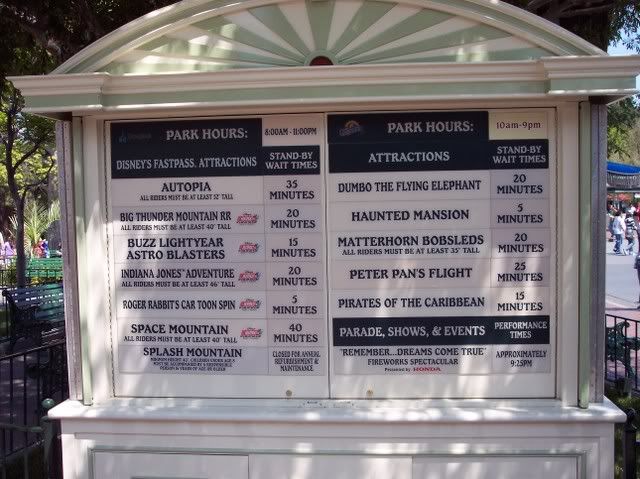 Splash is closed! Boo hoo! As if. We know better than to believe that.
Off I go to see if I can get a good soakin'
Indy board - no help at all: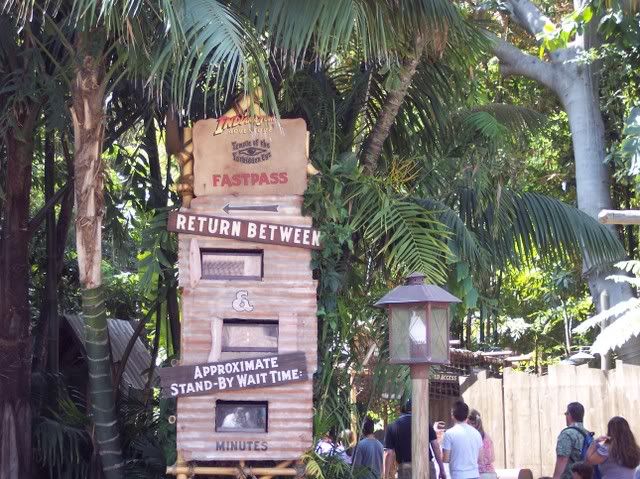 I am drawing a blank.
And into the land of bleachers: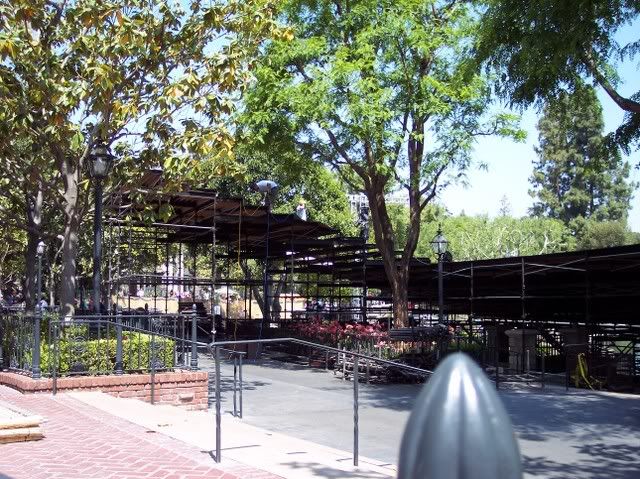 For more, visit Darkbeer's site.
he has some great ones. (And my appetizer at DCA. But more on that later)
My goal in sight: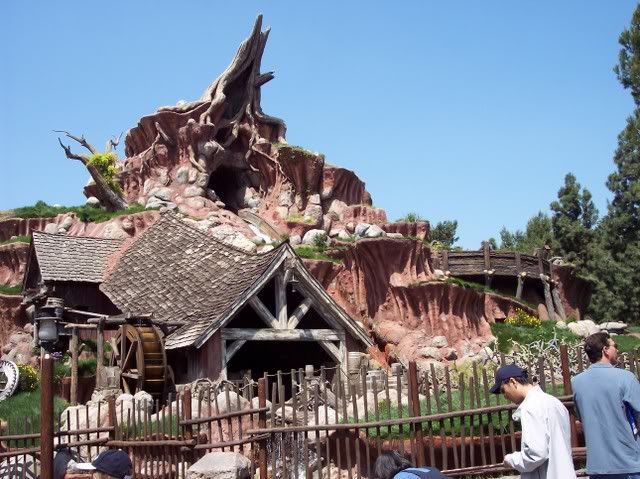 And no line!
But wait....
Logs not moving.
And then:
Evac-O-Rama!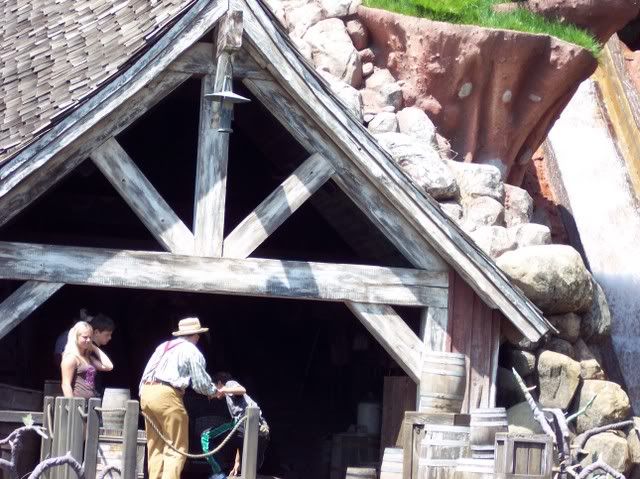 This guy got out and got some sweet pics I'm sure: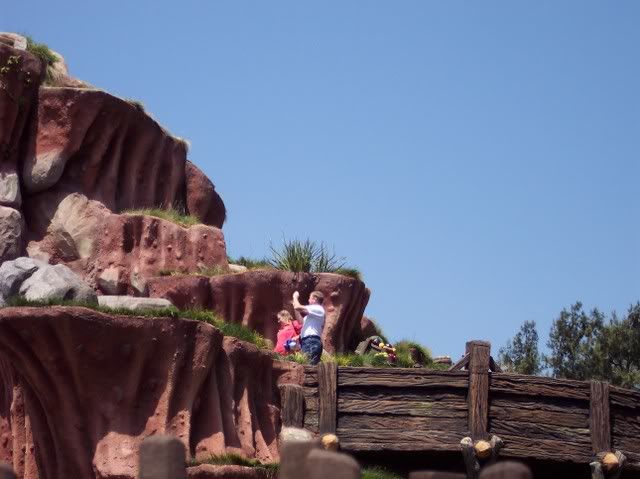 Canoes not running this weekend:
So don't expect any pictures of Shelby.
The FP board for Splash is now blank:
No more cryptic messages...
Big doins' on (PL on) TSI:
Haunted Mansion looking pretty sparse: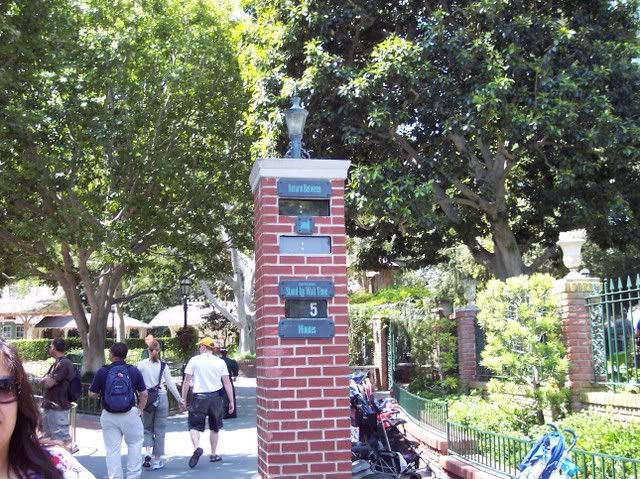 But right next to it, the talented Bootstrappers were out:
The obviously intelligent and well-read one in the middle even said "Why, it's Mister PEZZ."
And for that, they get another picture:
These kids are very good at the harmonizing and playing and do some terrific schtick with the other pirates. If you get a chance to see them, stop for a bit and be entertained. They asked what my favorite pirate song was and the only one I could think of was wildly inappropriate, so they sang a friendly ditty about beer instead.
As I was detoured around the South side of NOS, they wrapped up and followed me for a bit, still playing. So for a brief moment, I had a semi-personal band of minstrels. And there was much rejoicing...
Much more to come so stay right there!