Yesterday I went on a mini-trip to London for the day, and I must say a jolly ol' time was had by all. Well I had fun anyway.
In the morning we went to Madame Tussauds, a wax museum of celebrities. It has branches in Las Vegas, Amsterdam, New York and Hong Kong but is headquartered in London, and is one of my favourite places in the city.
Madame Tussauds of London.
My good friend Sean Connery. I pretended to talk to him for quite a while.
I wasn't impressed with Tom's serenade.
I don't think Naomi was very impressed with me either. She was concentrating on Christy Turlington's behind.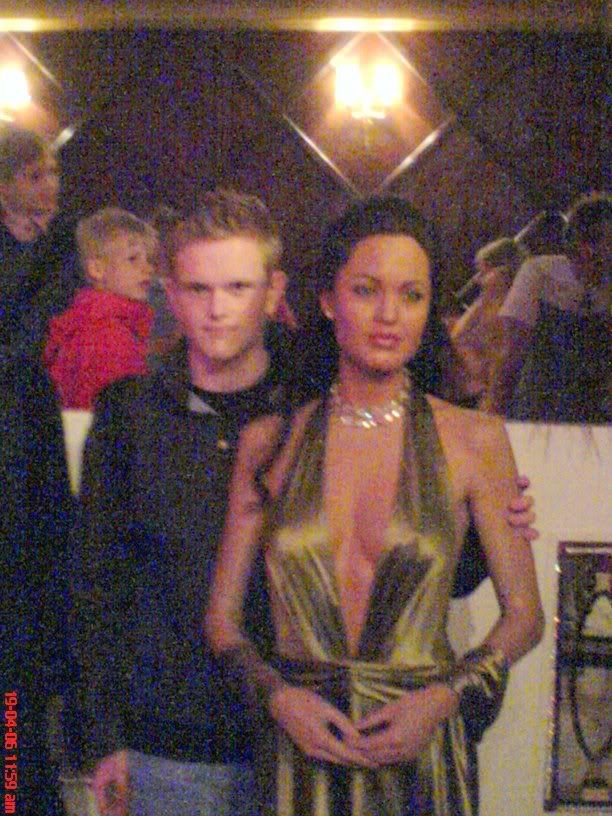 Angelina: Where's Brad? And who are you?
Andrew: Baby, you don't need to know who I am - all you need to know is what I do and how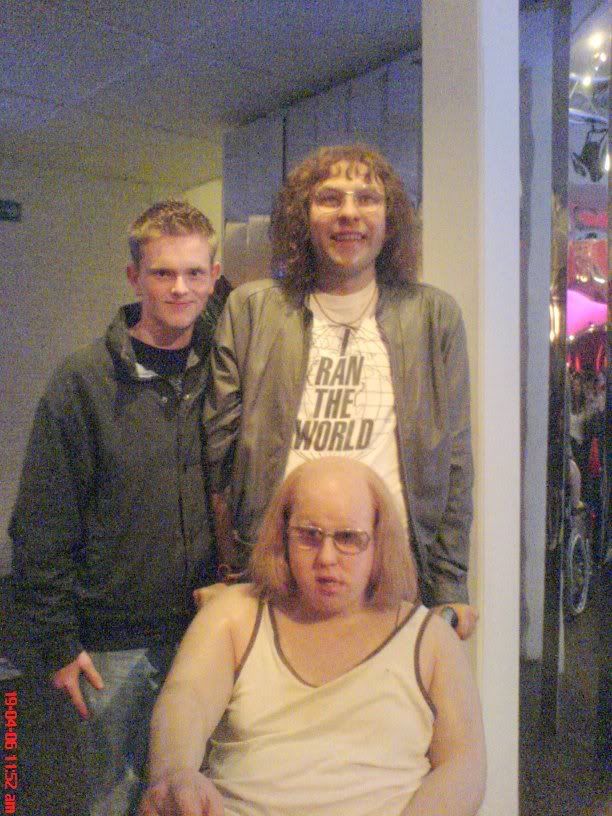 For those who don't watch BBC America or BBC Canada, this is Andy and Lou from
Little Britain
. For those who do, "Yeah I know".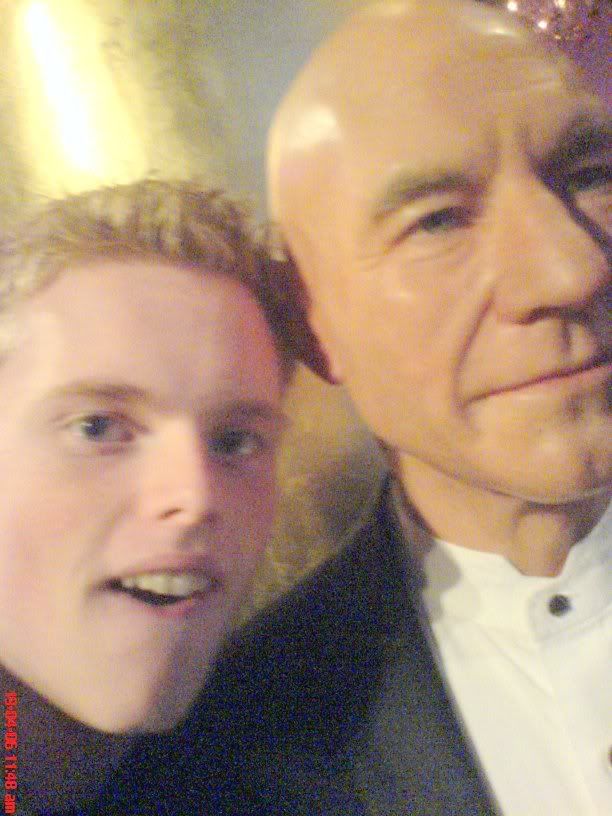 My ol' buddy Patrick Stewart. He was boring.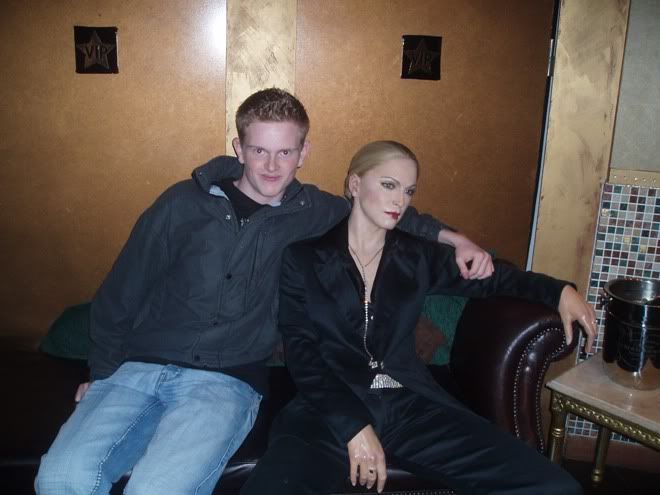 Madonna: Can someone please remove the crazy British guy from my French sofa?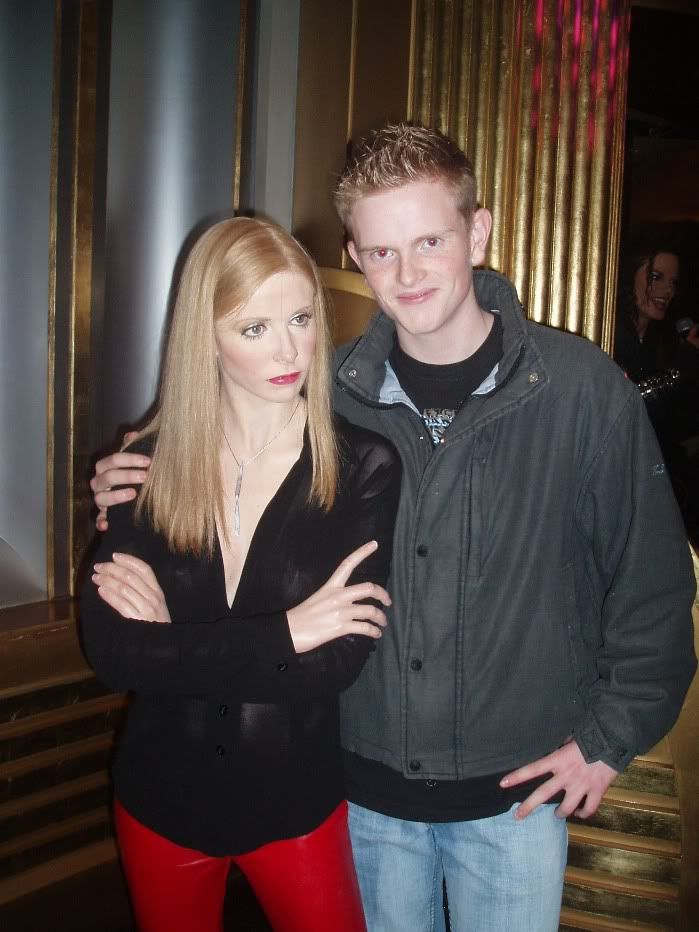 Highlight of the morning. A real Vampire Slayer!
Haha. This time its
me
hogging the attention.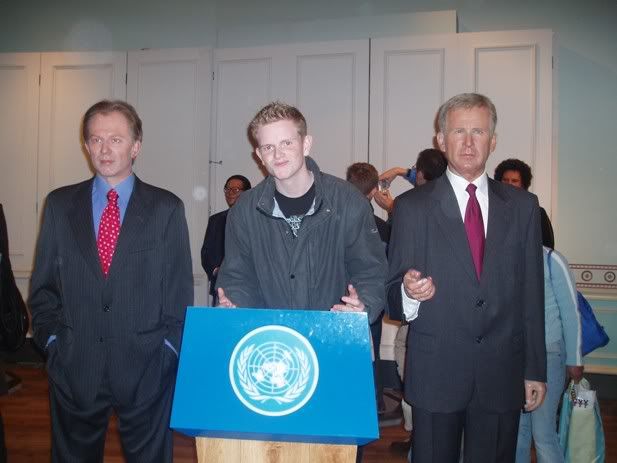 Showing them how it's done.
Fratinising with the enemy? He had B.O.
Finally, I was called up for an audience with Her Maj. I made a point of ignoring the old farts in the back.
After that, we left Madame Tussauds and took the Tube over to Kensington Gardens and the Diana Princess of Wales Memorial Park, which is based on the Peter Pan stories. Pretty cool actually, I had some good times here when I was younger.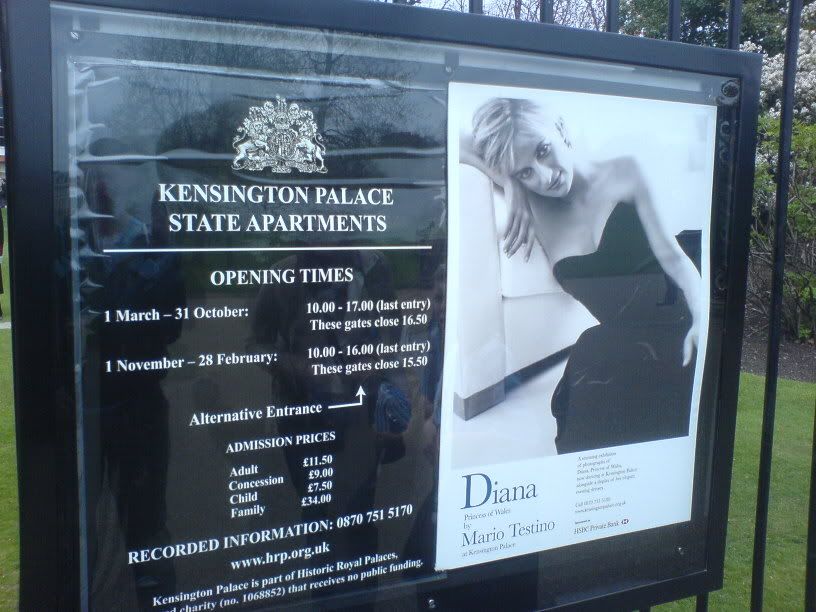 Kensington Palace.
The tree that J. M. Barrie used to write under, now infested with little wooden pixies.
Captain Hook's ship.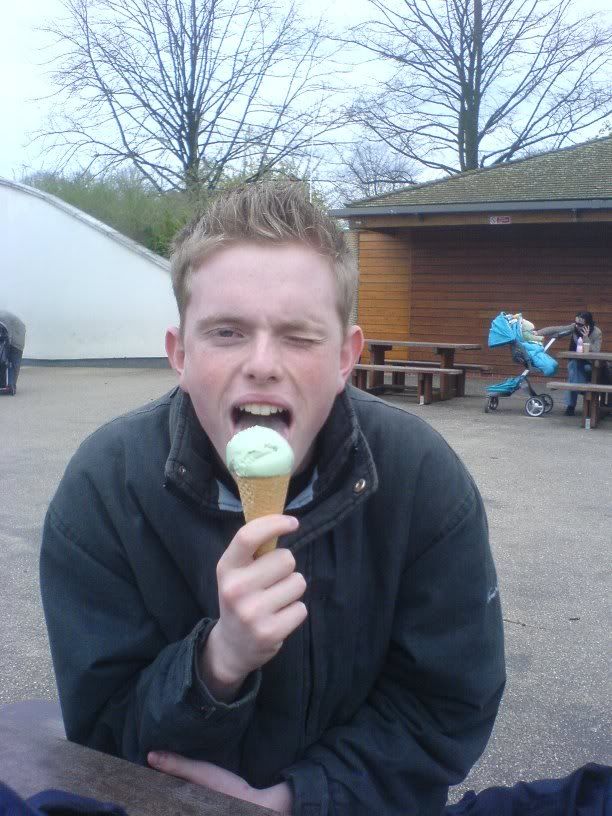 Yum... Tinker Bell flavour ice-cream.
We then went over to do some shopping in Oxford, Bond and Regent Streets.
Regent Street.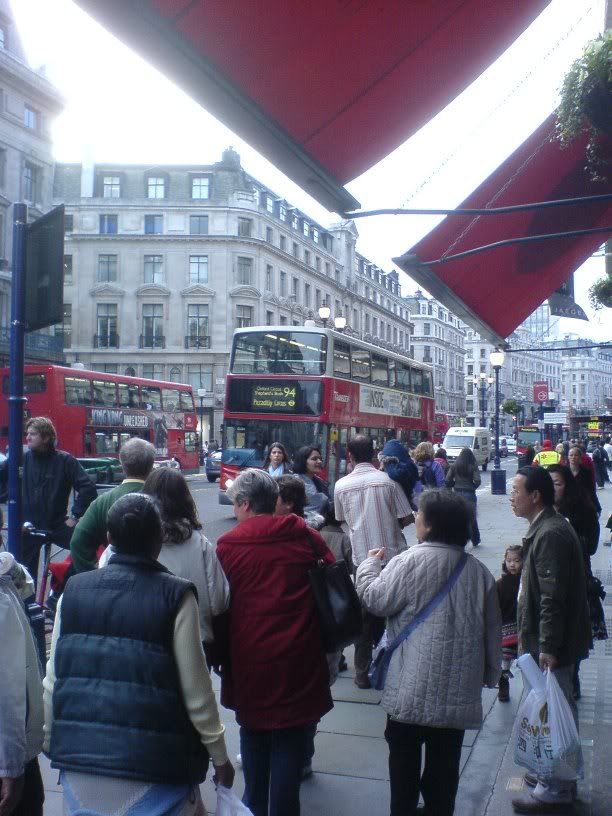 Bond Street.
And to Leicester Square for some much-needed food. Unfortunately there was some cheapo premiere on at the Odeon (apparently an even cheaper one next week - Tom Cruise is coming) for a film I've never heard of, and my mum being the showbiz crow she is, was determined to watch droves of D-list celebrities pretend to be famous and loved. So we missed out on the food for 30min. Not impressed, in the cold London night wind.
The crappy film. Have you heard of it? No, didn't think so.
The big Odeon, where the good premieres are held. Yes, there are two Odeons in Leicester Square, the smaller one is for the crappy films.
And then we went home. I wanted to go to Buckingham Palace and have my photo taken there, but my mum said there wasn't enough time - well no there wasn't after she had sat for half the day in the Peter Pan playground with her friend getting through a bottle of wine and making fun of foreigners.
Anyway, hoped you all liked.