After years of blowing by the Dolores Lake Waterpark off the I15 in Newbury Springs, California, I decided to pull off on the way home from Las Vegas and take a peek at what is left of an iconic era in California history.
Donned the "Fun Spot of the Desert", the Dolores Lake Waterpark, later to be known as the Rock-a-Hoola Waterpark, was the first water park in the world.
In the Rock-a-Hoola rendition of the park, the theme took a nod from the 1950's & 1960's with rock & roll and classic architecture.
Roadside signs still grace the parking area.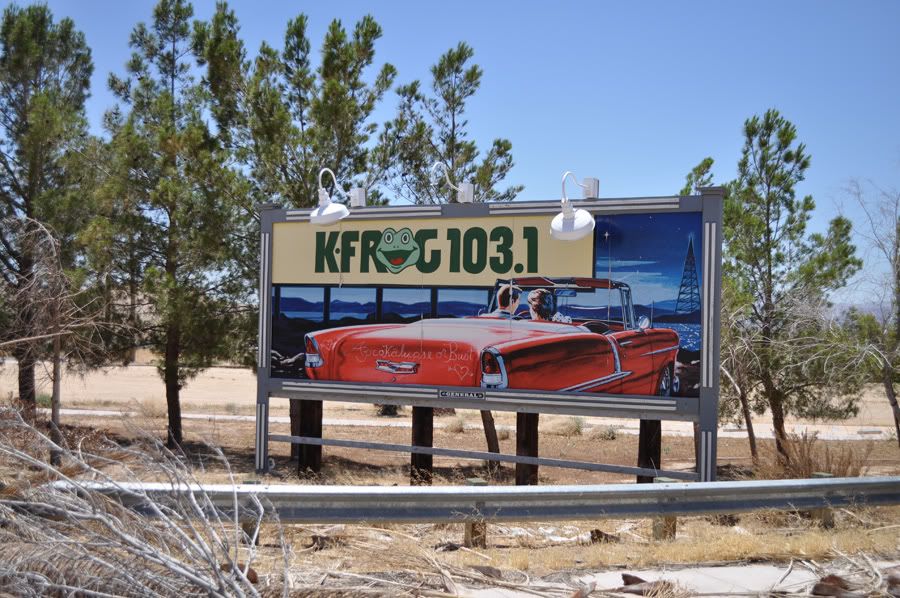 Looks like a fire got to this one...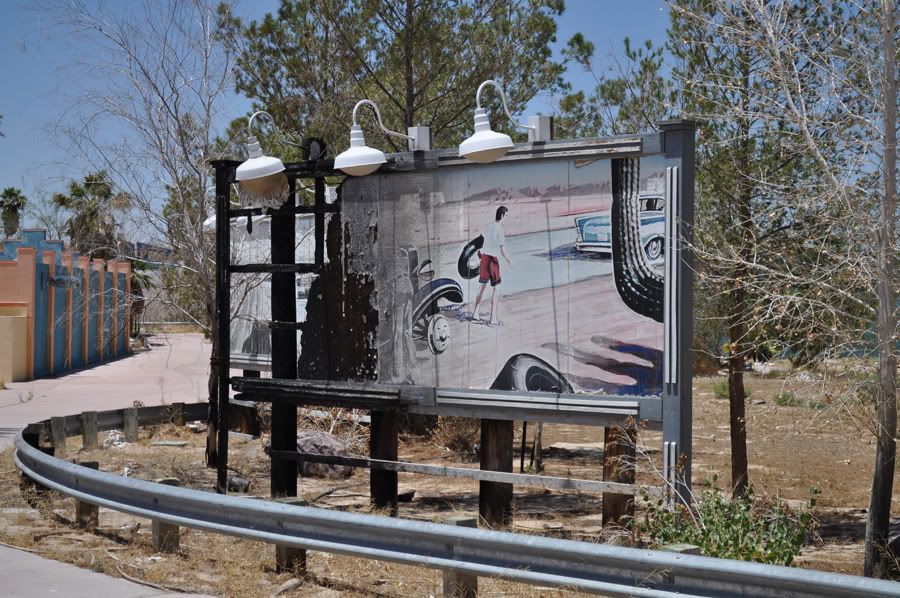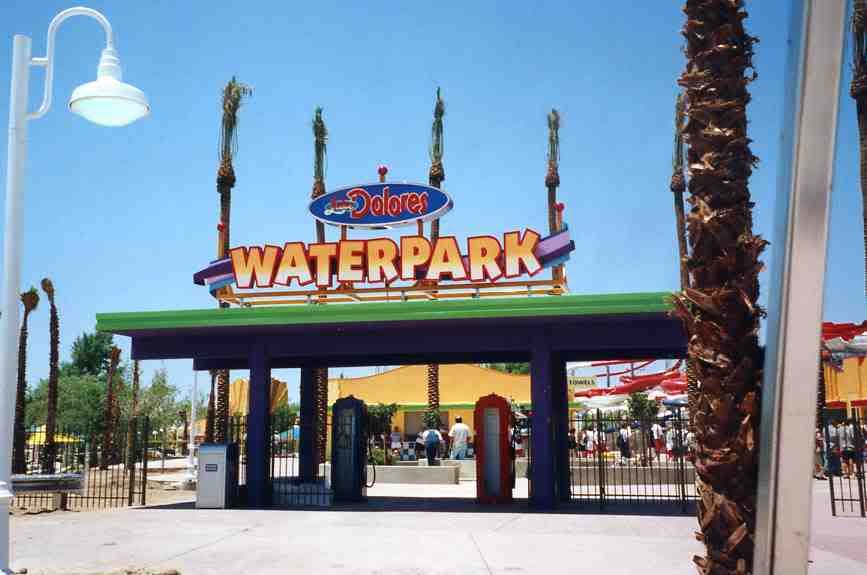 Unfortunately, today's park doesn't quite look like this anymore.
But more like this.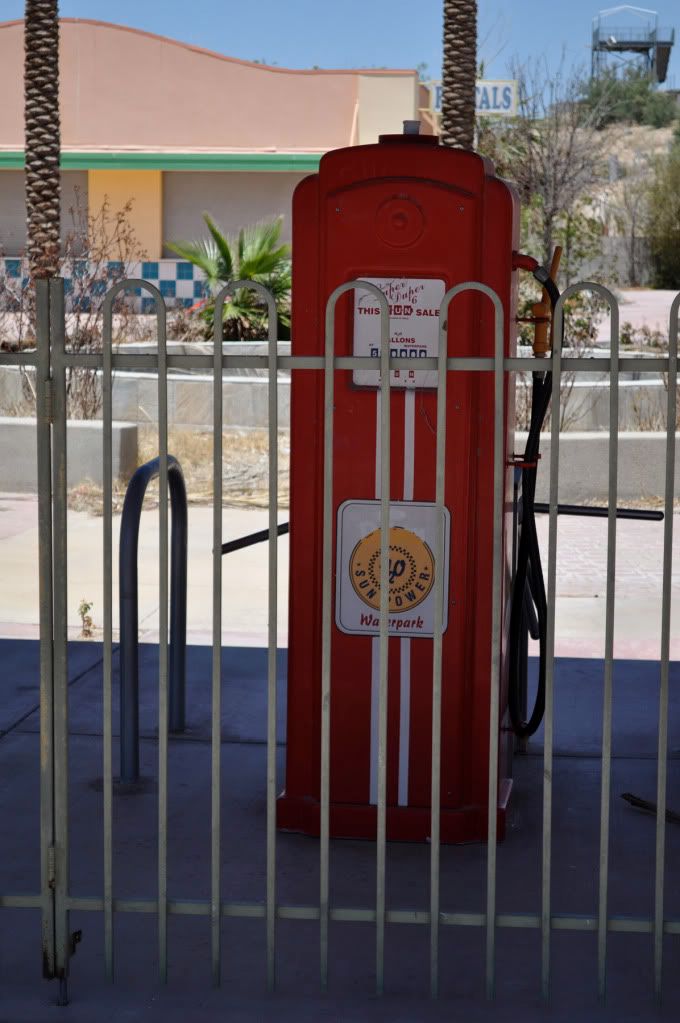 The cool gas pump turnstiles still remain.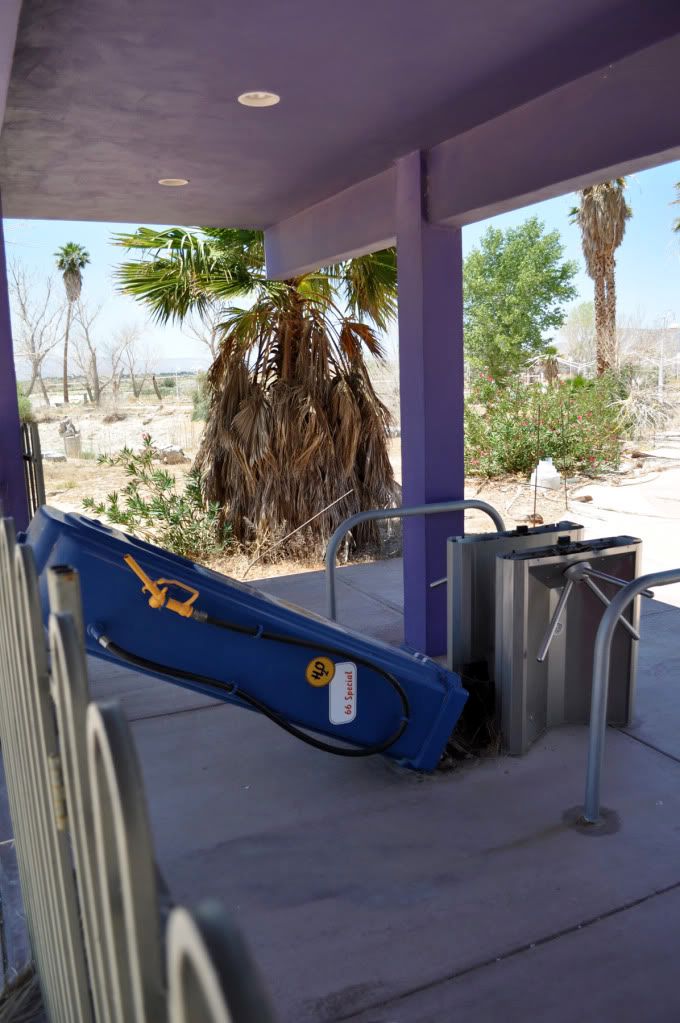 But vandalism is pretty obvious since the park has been closed since 2004.
The eeriest part, was that most of the buildings (aside from some broken windows and whatnot) appear much as they would have when the park was full of guests.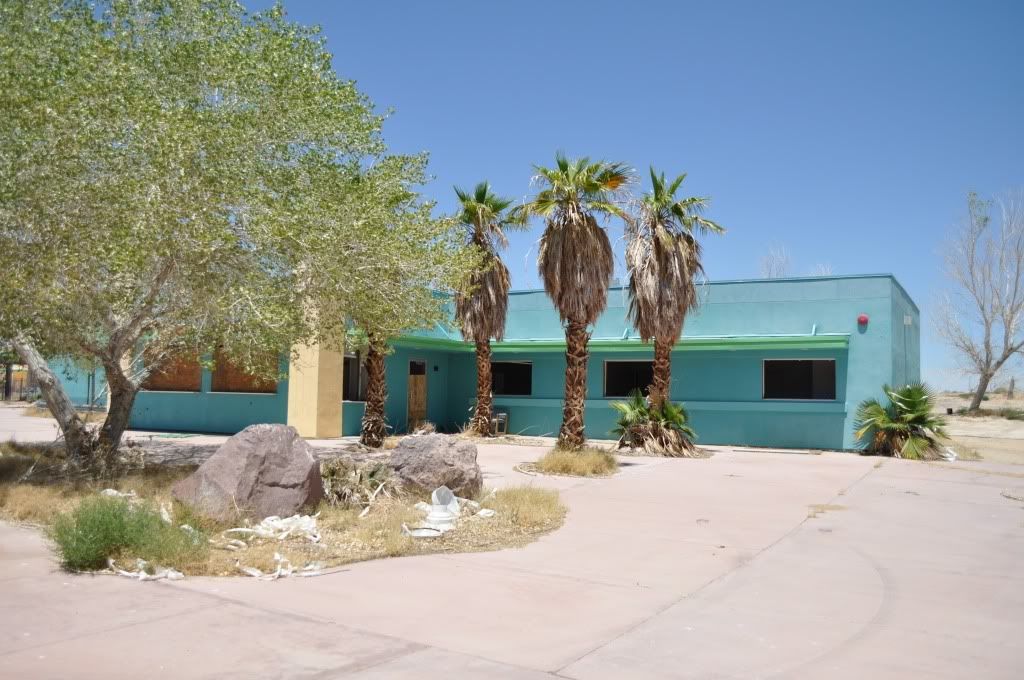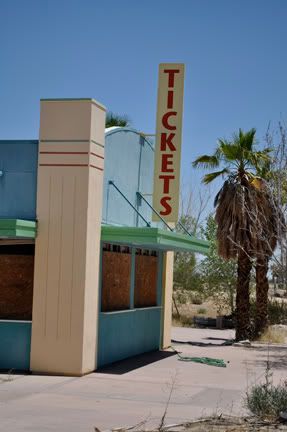 It looks like we'll have to find tickets somewhere else.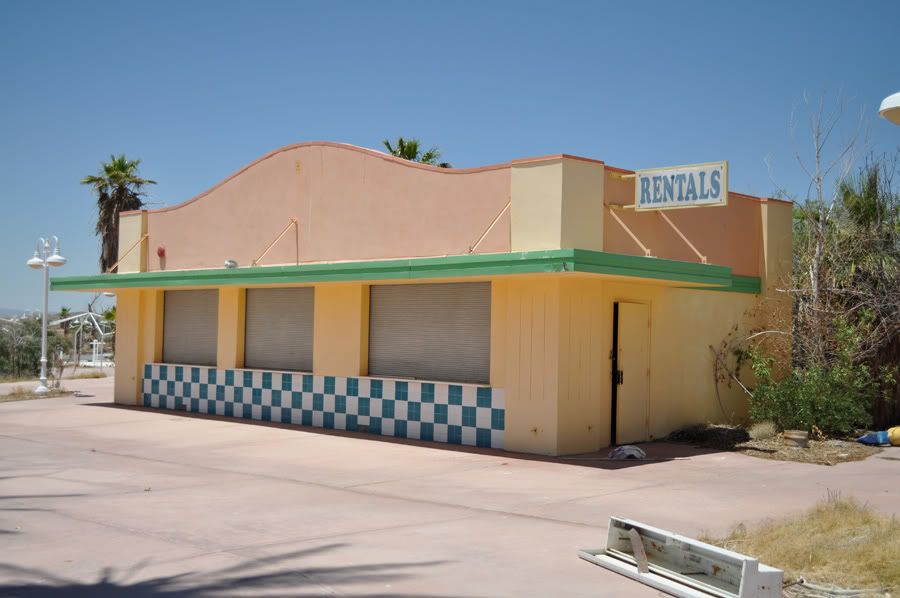 Rentals seem to be closed too.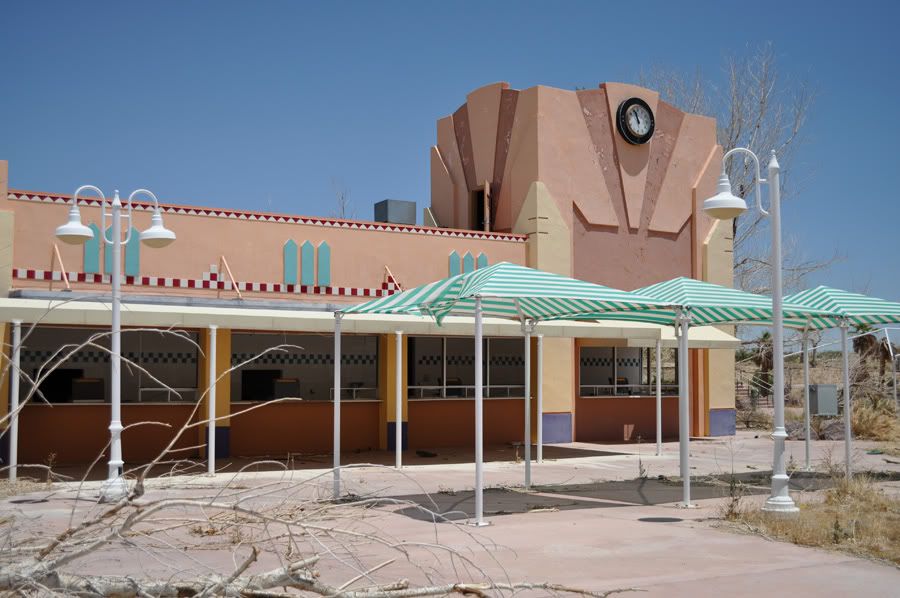 Even the Lazy River Cafe no longer serves your favorite Bar-B-Que selections.
Over by the pools...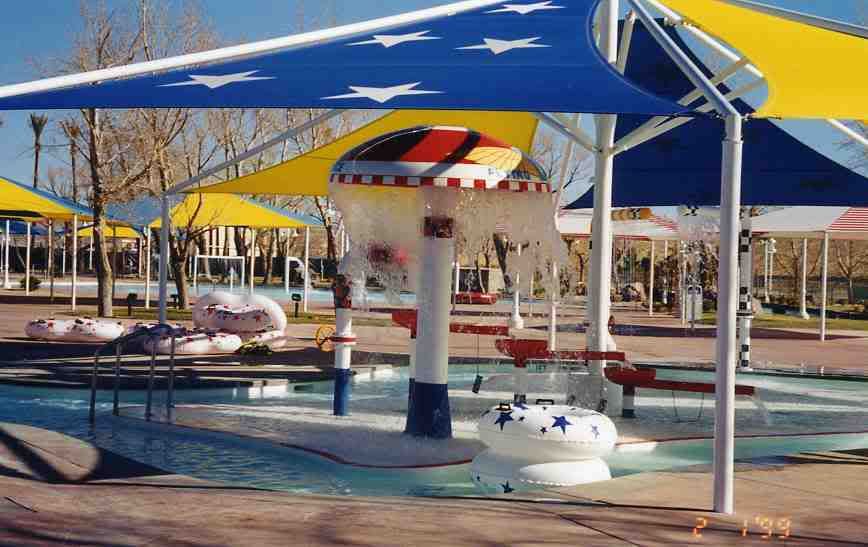 The kiddie area once looking like this,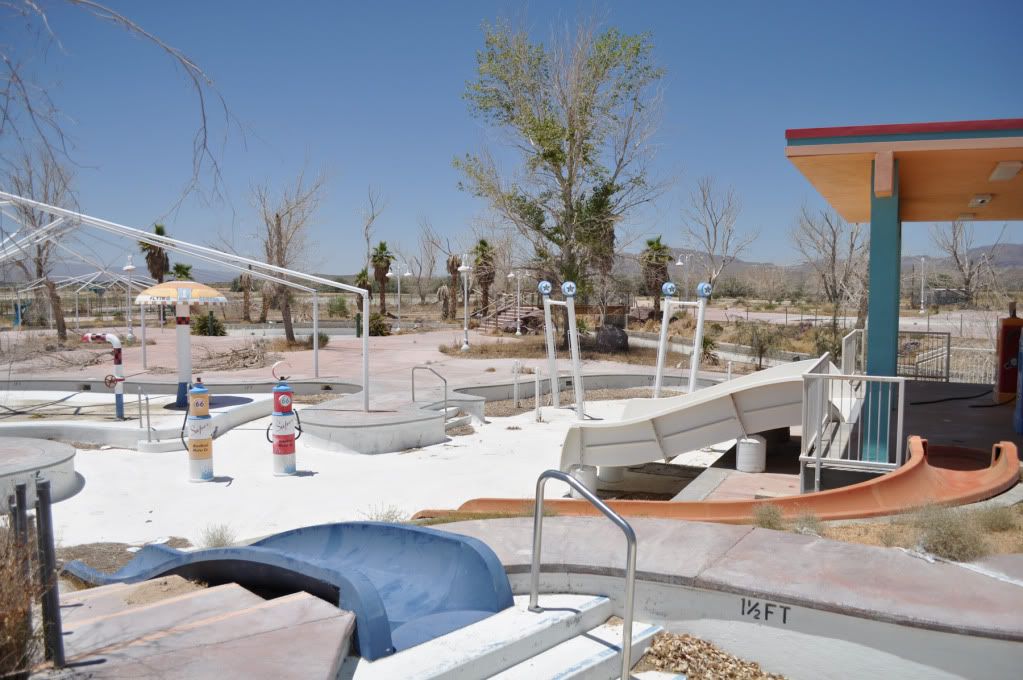 Now looks like this.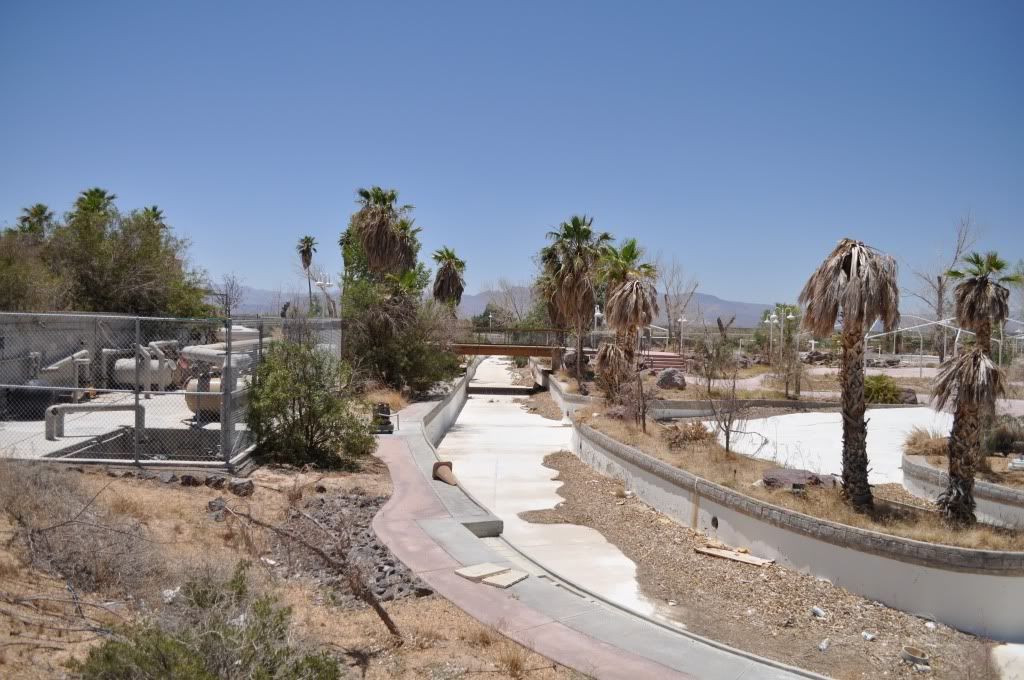 The lazy river is even more lazy now.
More to come...