So I figured, hey, there's gonna be like a few hundred peeps at the MiceChat 4th Anniversary Meet, so why don't we start posting pics of ourselves now in order to make it a little easier to identify folks during the weekend.
I'll start:
Here I am with the lovely Tigerlily (aka my wife, Darlene):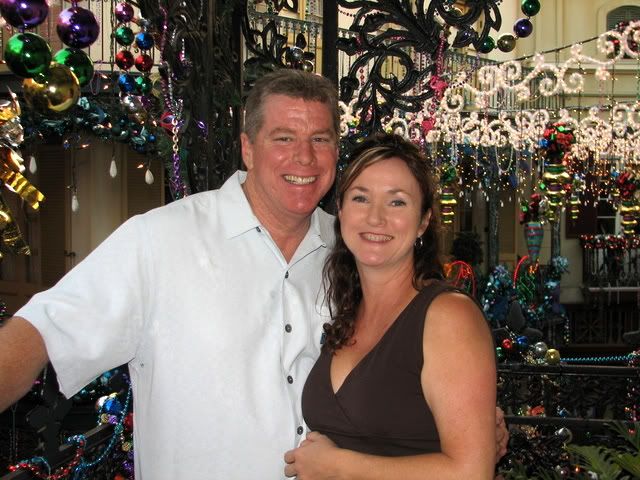 Here's another shot of us with one of MiceChat's power couples, The ClinkerBelles (AKA Sir Clinksalot and his lovely bride, Belle) at last years anniversary meet.
Your turn...