ADMIN NOTE: Many MiceChatters will be in attendance. Come join us. Link to the Meets and Events Thread: CLICK HERE

The American Cinematheque presents a special screening of:
The Pixar Story

A feature documentary by Leslie Iwerks
Tuesday, December 11th, 2007
7:30pm
Hollywood Egyptian Theatre
6712 Hollywood Blvd.
Hollywood, CA
(between Las Palmas & McCadden)
Tickets via Fandango

Q&A Following with:

Director/Producer: Leslie Iwerks
Director Emeritus/Consultant, The Walt Disney Company: Roy E. Disney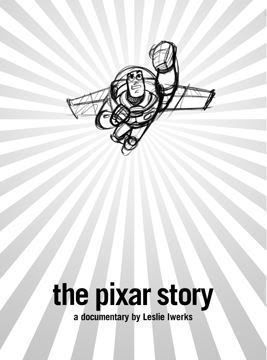 Featuring:

John Lasseter, Ed Catmull, Steve Jobs, Roy E. Disney, George Lucas, Michael Eisner, Bob Iger, Tom Hanks, Billy Crystal, Tim Allen, Leonard Maltin, Diane Disney Miller, Ron Clements, John Musker, Andrew Stanton, Pete Docter, Brad Bird and more.



Narrated by Stacy Keach
Written, Directed & Produced by Leslie Iwerks
Cinematography by Suki Medencevic
Edited by Leslie Iwerks & Stephen Myers, A.C.E
Music Composed by Jeff Beal

___________________

Peter Debruge, Daily Variety

Kirk Honeycutt, Hollywood Reporter

Leo Holzer, The Reporter

www.thepixarstory.com
I had the opportunity to see a preview copy of this film a few weeks ago. It was really quite well done and candid. Interesting how they deal with the Michael Eisner issue. Also interesting to see how Pixar had grown and changed over the years. A VERY different sort of studio.