It was well worth the price of admission to see Cars 2 at the El Capitan. Hollyweird is just that WEIRD --I personally love Hollywood and Highland and the funky atmosphere of people that dress up in bad Superhero halloween costumes, and drum man and the guy painted gold. Oh and then there are the people wondering around the streets dressed up like crackheads and tourists....wow what a scene. Once you can make your way past the guy in the bad Barney the dinosaur outfit to the El Capitan the real fun can begin.
I ended up waiting to see Cars 2 for almost a month because a friend of ours got a great deal on group tickets for the show and it ended up working out great. We got better seats that way at a good price and the Cars 2 experience afterwards was less crowed as well. $14 dollars a person got us Cars 2 in 3-D on the big screen plus several hours of Cars fun.
The movie: I'm thoroughly convinced Pixar can do no wrong. With every movie the level of detail in the animation seems to get better and better and as good as the Pixar movies are that seems impossible at this point. There is so much texture in every scene. The Cars characters really come alive and the backgrounds are so well done and nearly photo realistic I almost want to believe they just took a film crew into this world and shot it. The first Cars wasn't even one of my favorite Pixar movies (not to say it wasn't great), but Cars 2 just visually blew me away. This story follows Mater instead of Lightning McQueen as the dim tow truck ends up embroiled in a spy caper with a British car named Finn McMissle (great casting of Michael Caine). While Lightning races in the World Grand Prix against an arrogant Italian race car , Mater is off bumbling through spy adventures like some character out of an old Don Knott's movie. It is Get Smart with Cars. The action scenes in the movie are just amazing,
And then there was the experience after the movie
Get your engines going its time for the experience. Now I have been to the El Capitan a couple of times. before. I saw some cool movie props for Alice in Wonderland and a lightcycle for Tron: Legacy which were cool --but I was actually expecting the Cars play area to be a little more rinky dink. Instead I felt like the kids got a great experience that alone was worth more than the price of admission. With great themeing (for a temporary experience) and area music it was a really well put together experience.
We entered into a full experience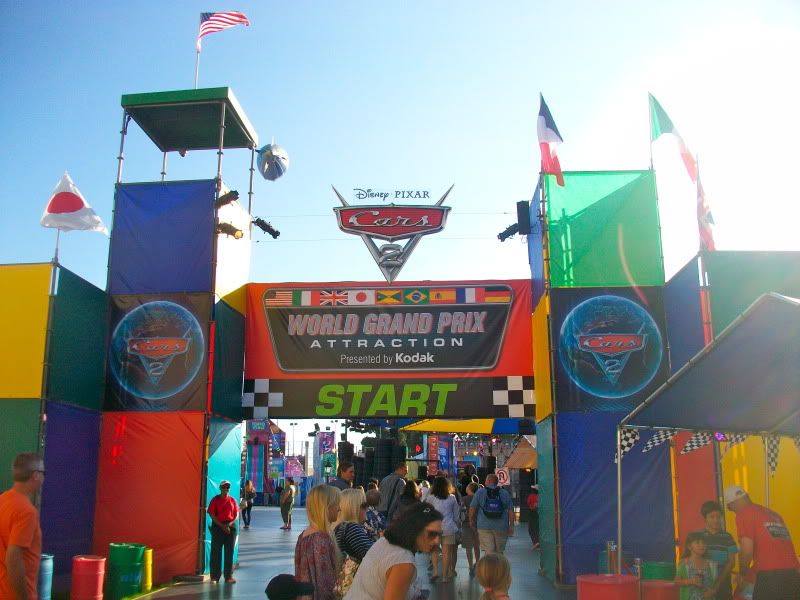 Photo Ops with Mater, Lightning and Finn
There was even a LEGO McQueen ---very cool
They had a paint shop area with coloring area and you could actually paint this car
The Tire yard with things to climb and play on
The Effiel Tower with bounce area
Toyko slide area which I personally caught air on several times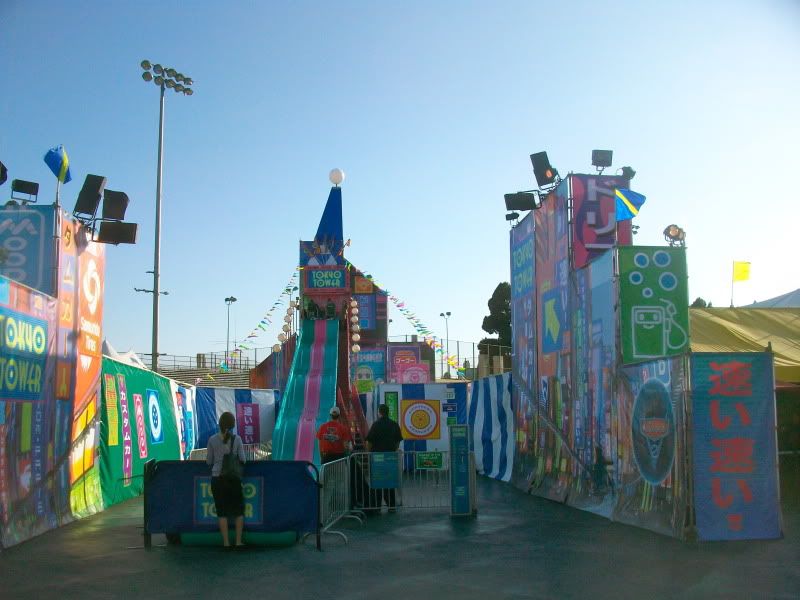 and a fun little Grand Prix area for little kids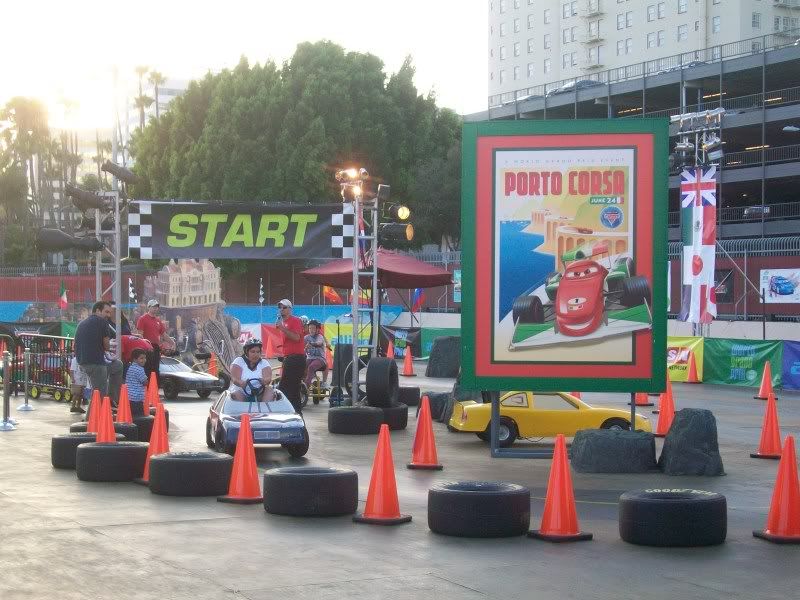 Other elements of this great experience included digital photo ops with the Cars
An actual car museum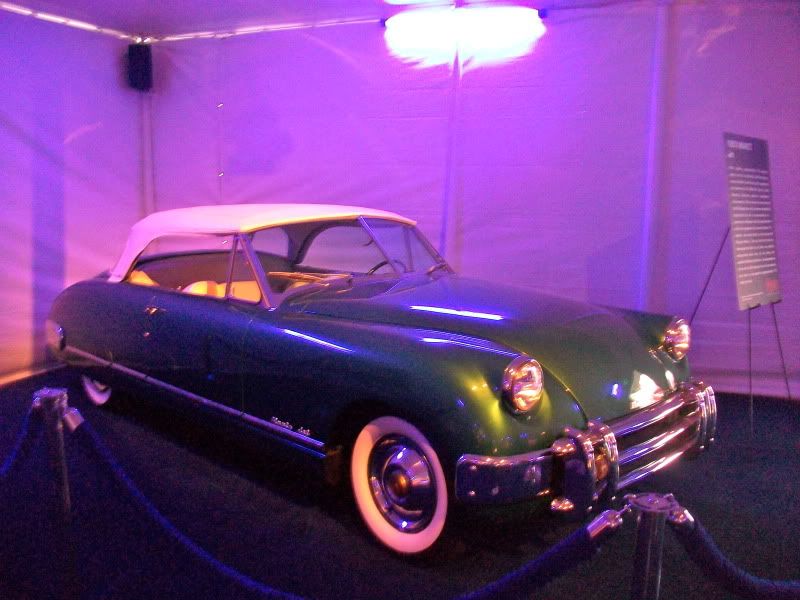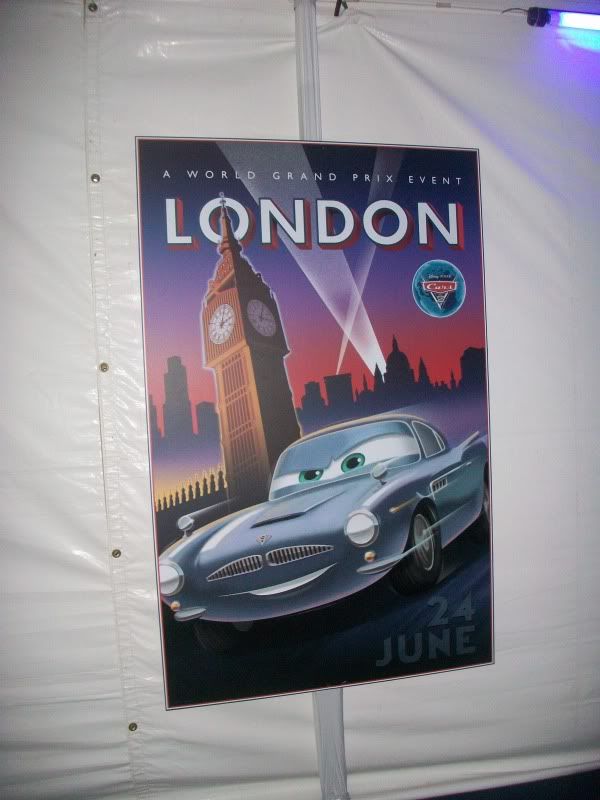 X-box Cars 2 game area and more fun
and of course stuff to buy
Goodbye Mater --see you next summer in DCA when Carsland takes full effect
A small sample of Hollywood Blvd..