Welcome to the second installment of Dateline Disneyland! This week, we take a trip around the Resort and discover even more holiday cheer, we also look at Toy Story Midway Mania construction, and the Grand Californian Hotel's expansion pit.
Let's get to it!
WELCOME TO
THE MERRIEST PLACE ON EARTH!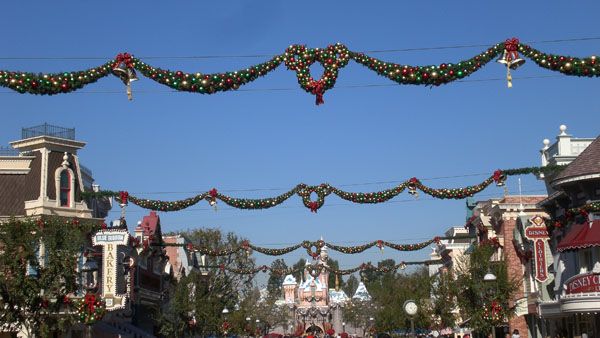 These yellow metal things have appeared on the top of the entry turnstile booths. Hopefully it isn't the precursor to more DreamSparkles that recently attacked the main entrance of Disney's California Adventure and the Resort's parking entry marquees.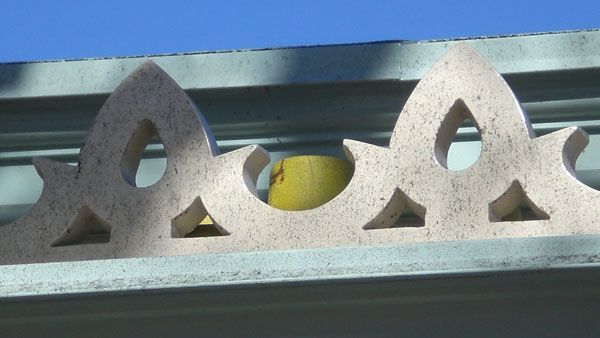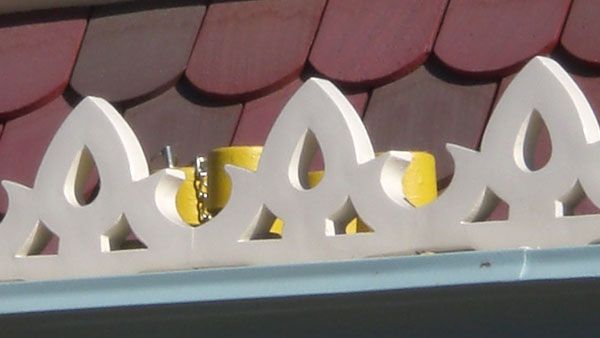 The Candlelight procession and ceremony takes place this weekend at Disneyland park. Early set-up was already visible on Saturday, November 24.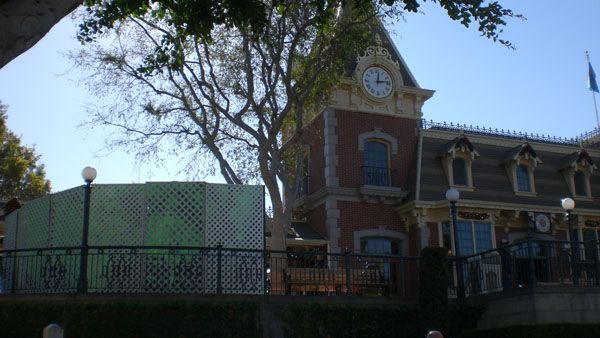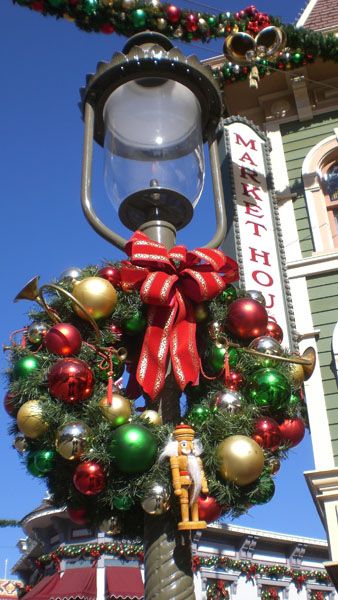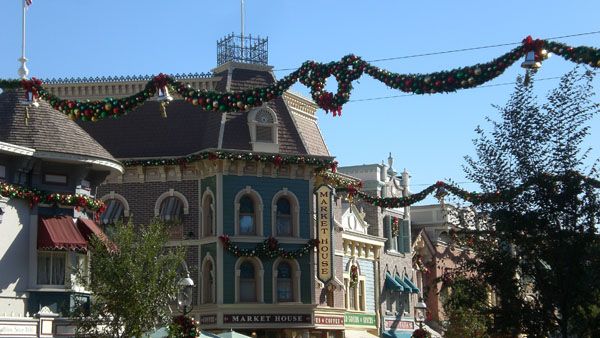 The Dapper Dans have their holiday finest on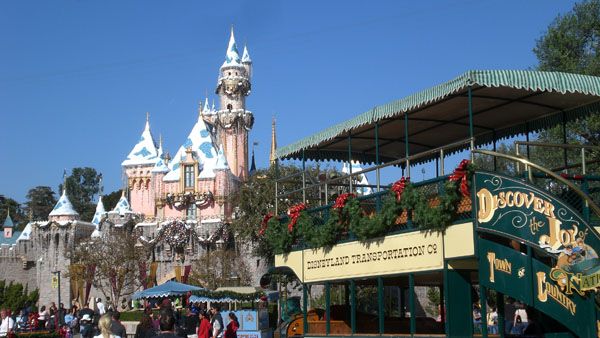 A BIG THUNDER CHRISTMAS
Over in Frontierland, Big Thunder Ranch is once again Santa's Reindeer Round-up. The Halloween and Christmas overlays for this part of the park are exceptionally done. Tons and tons of tiny, charming, themed details abound. Plus, the area offers cookie decorating and crafts for the kids along with live entertainment ranging from music to magic shows.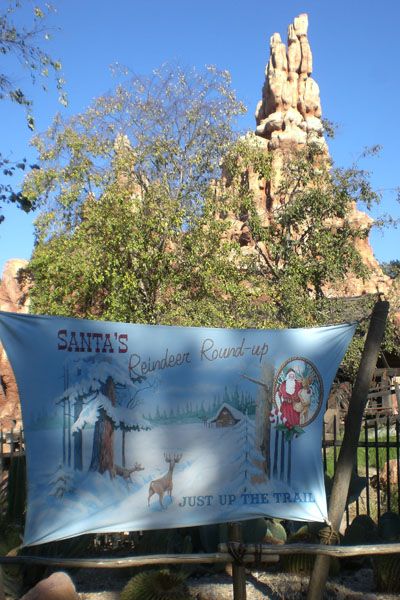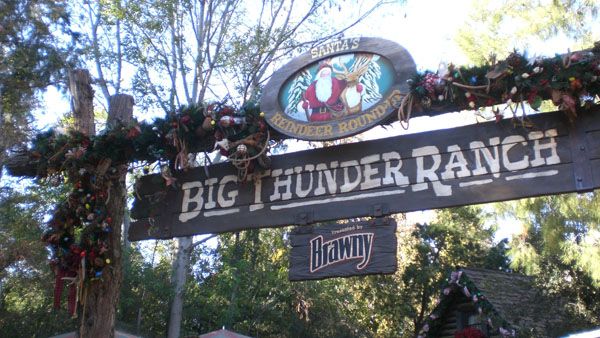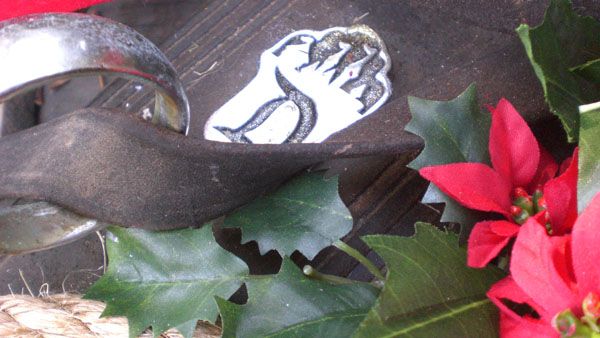 Santa Claus is welcomed to his holiday retreat on the frontier.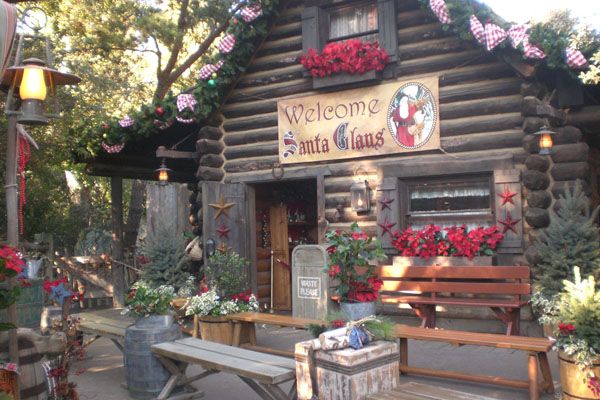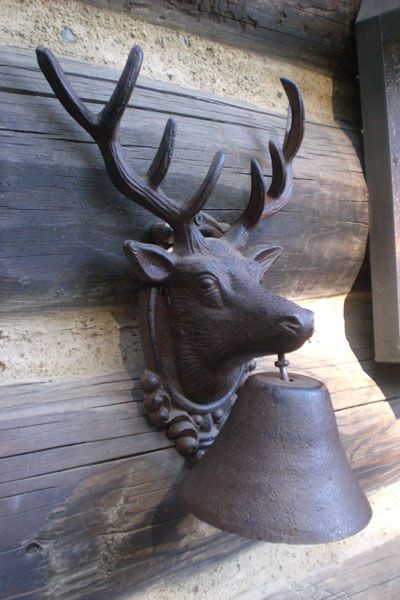 Of course, it wouldn't be a reindeer round-up without reindeer: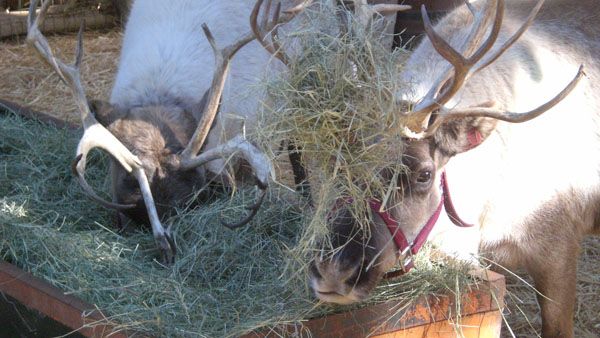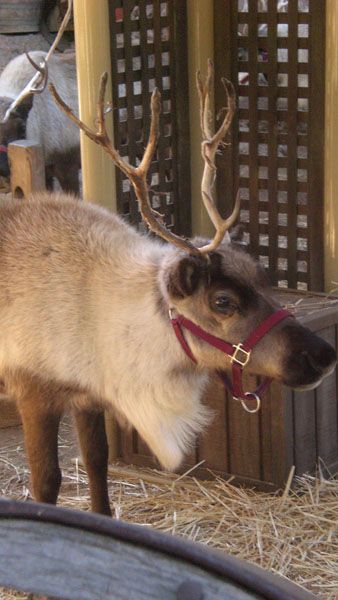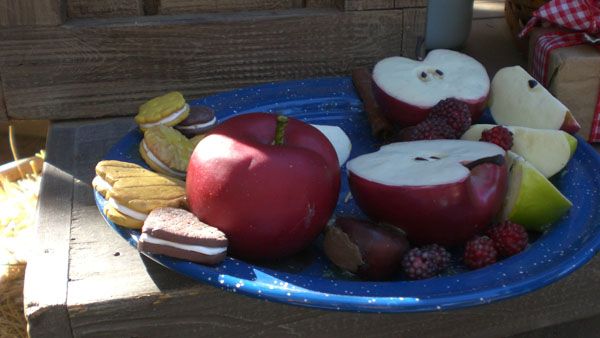 The fence blocking entry to the Festival Arena is lightly decorated: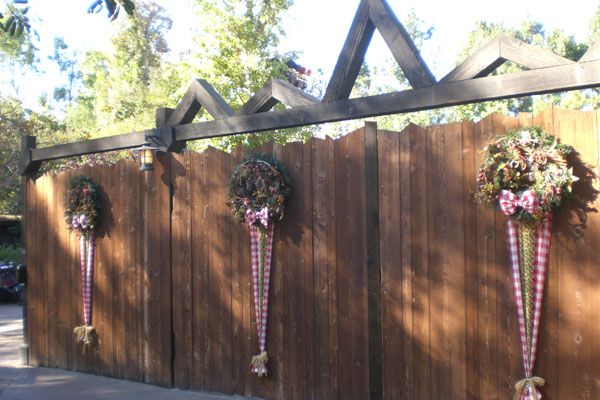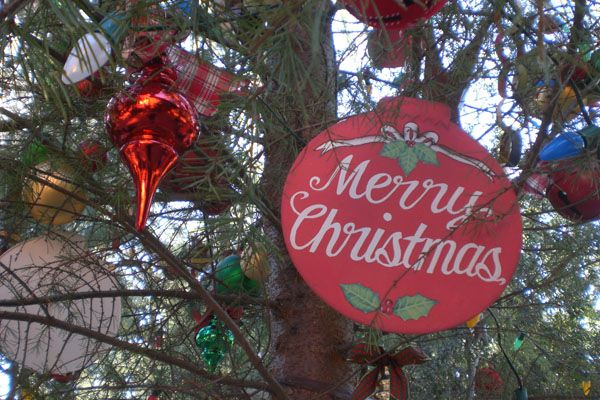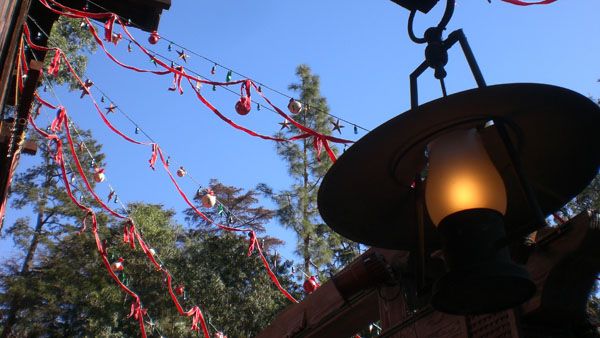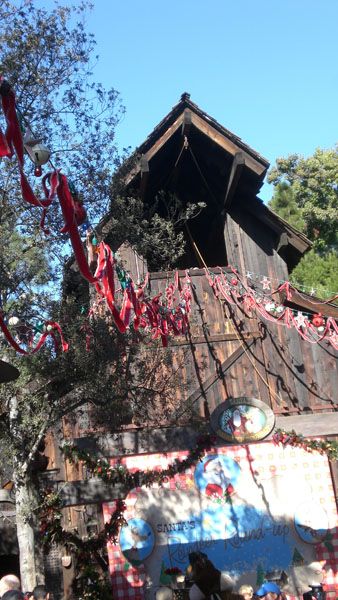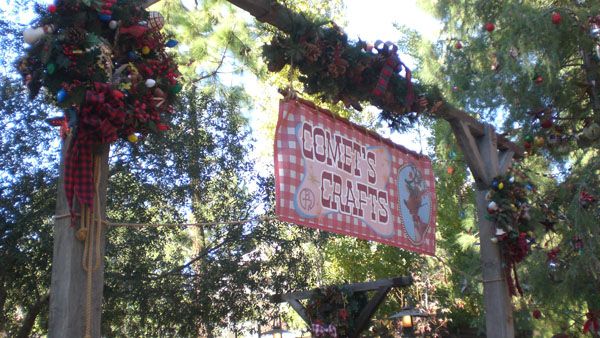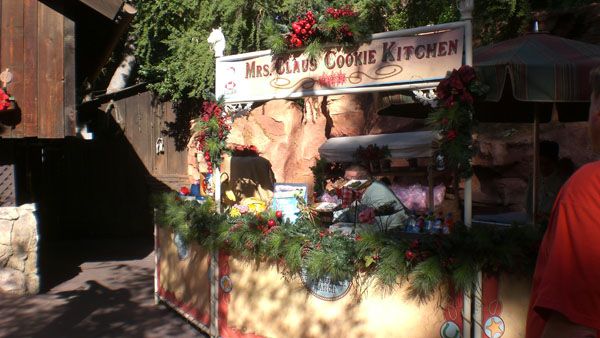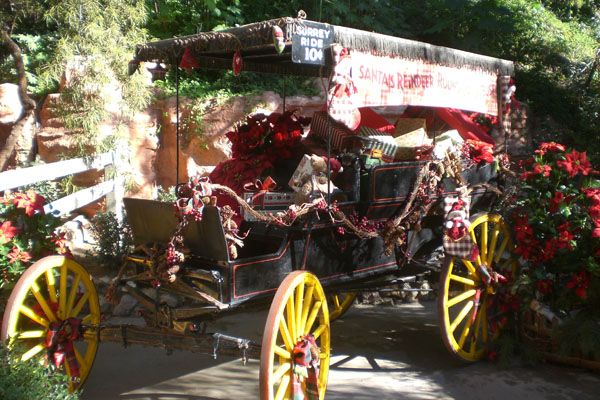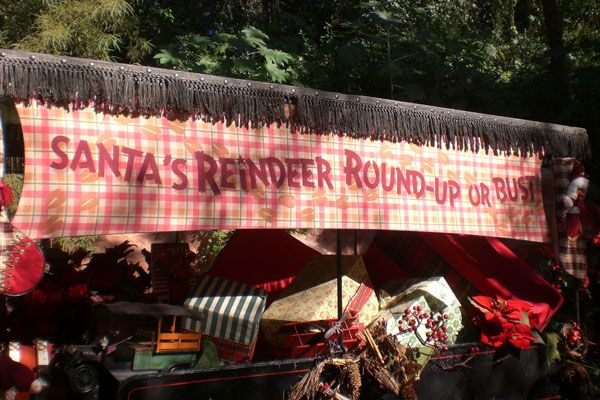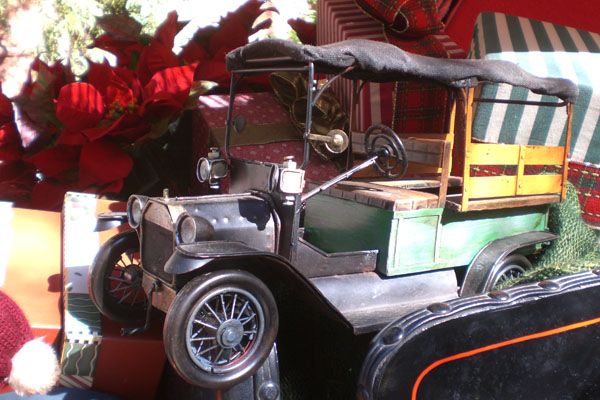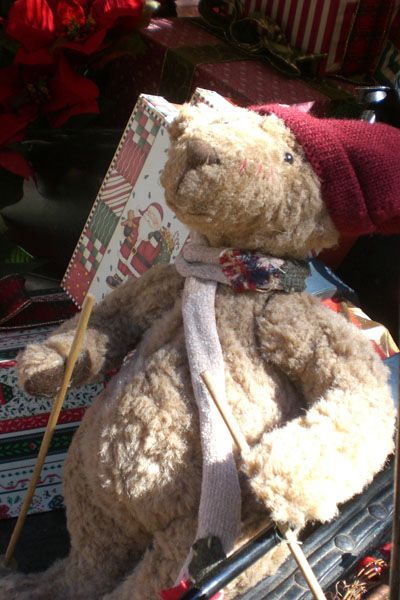 WACKY HOLIDAYS
It's a shame that Mickey's Toon Town doesn't have much to offer, because if people knew just how much witty and clever holiday fun they were missing in the back of the park, they'd be sure to head back there to visit Roger Rabbit or Goofy. Toon Town's holiday decor is some of the most cleverly detailed, humorous stuff in all of Disneyland. Almost every building or facade has its own uniquely themed decorations.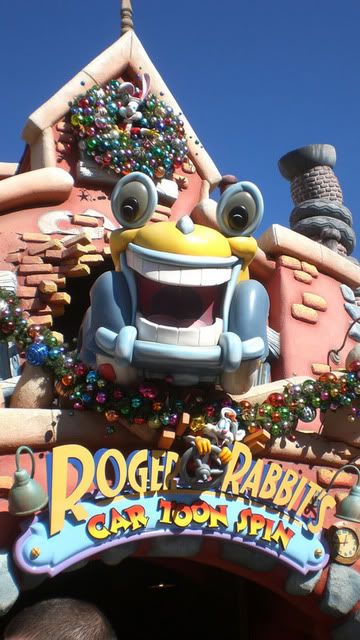 The Firework Factory's garlands have been burnt to a crisp.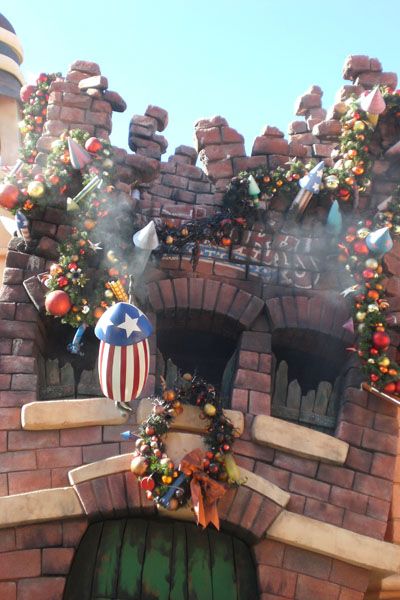 Rubber chickens and banana peels dangle from the Gag Factory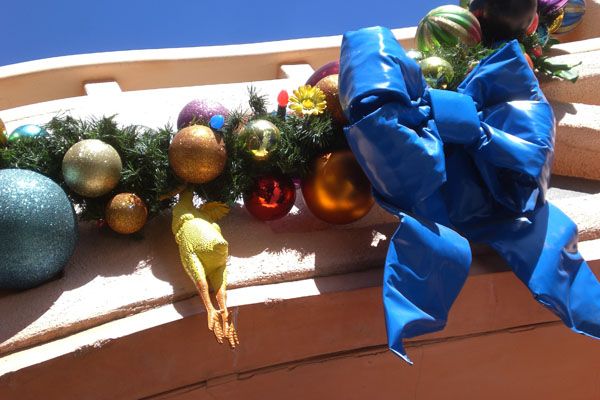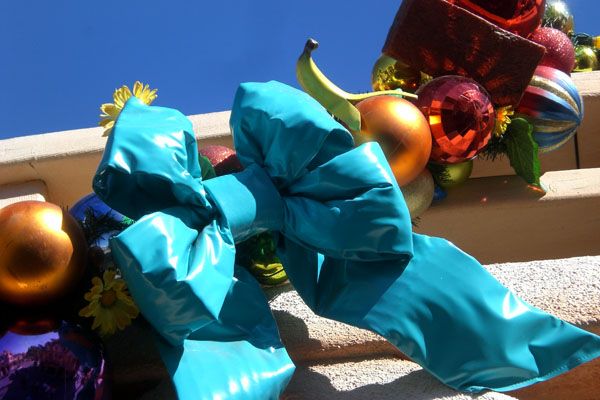 Dr. Drillum's dentistry has some rotten teeth adorning its holiday garland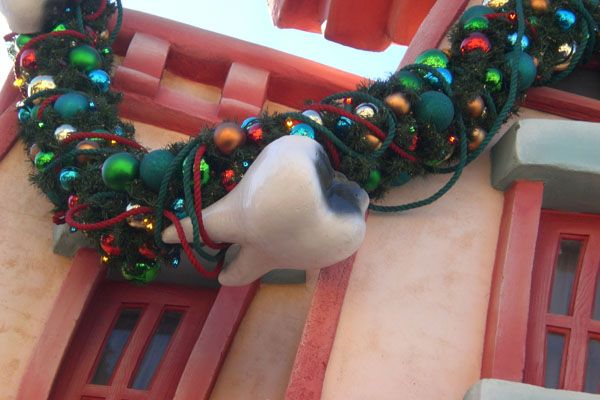 Film reels from classic Disney films decorate the film shop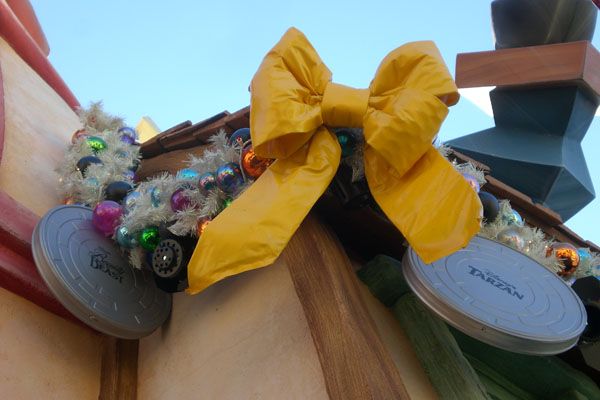 The clock shop has clock gears and clocks in its garlands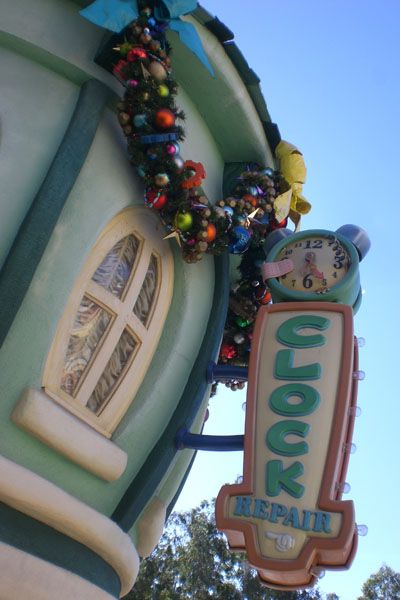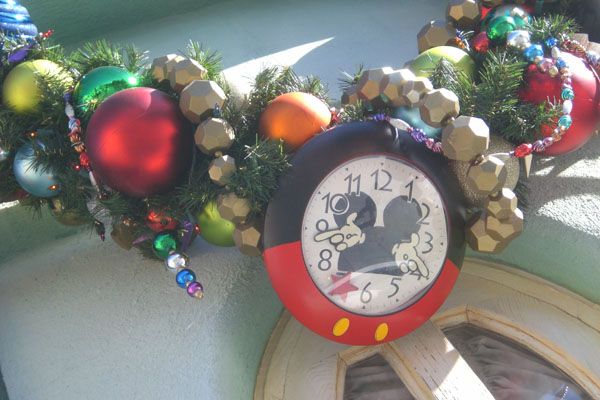 The Power House's holiday garlands consist of wires, power cords, and caution tape
The Toon Town post office is decked out in red, white, and blue ornaments and has a couple letters from some famous friends stick in its wreath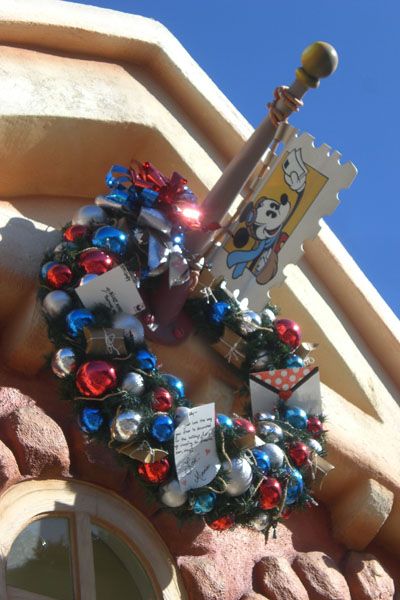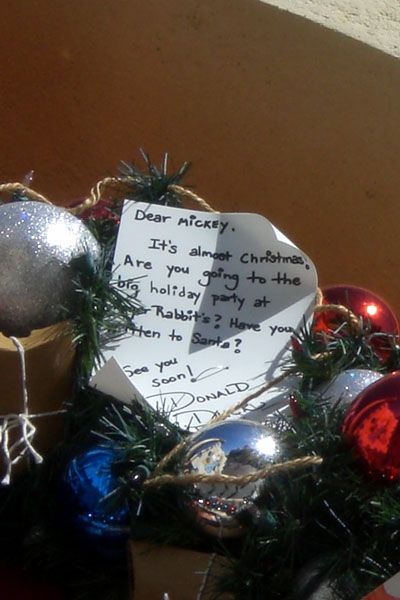 Minnie likes how Daisy has decked out her diner...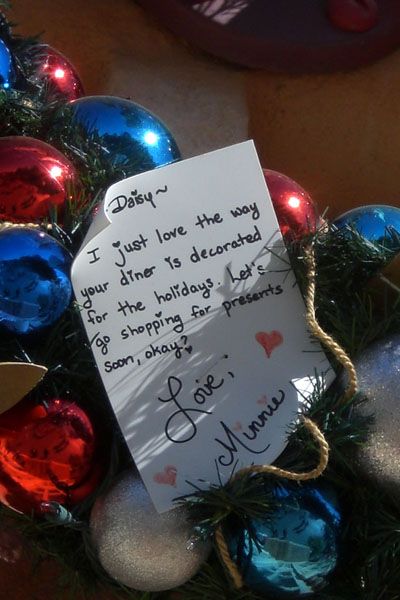 Speaking of Daisy's Diner...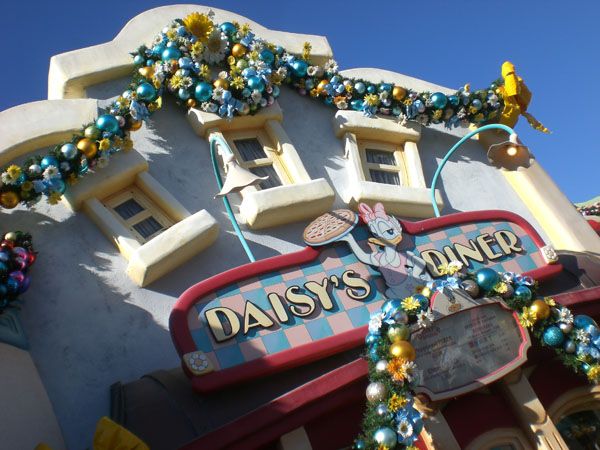 Next door to Daisy's Diner, a small door which is part of a facade, somehow got unlocked. Curious kids who have spent a while running around Toon Town pulling on doors to hear funny noises might think this is another clever gag that Disney has cooked up. Unfortunately it's not. Not only is it bad show, but it could be hazardous to an unsuspecting (or daring kid) who might venture inside while their parent is ordering them a pizza from Daisy's. This problem needs to be fixed!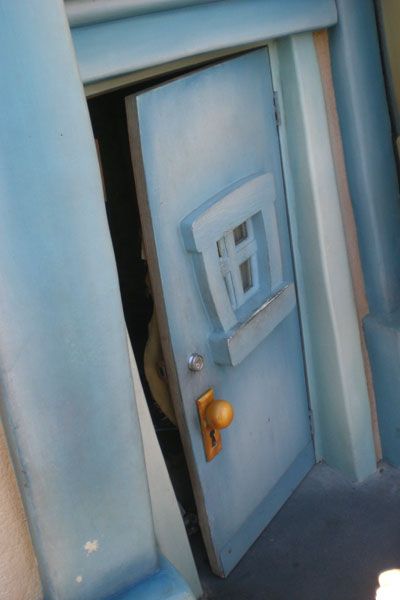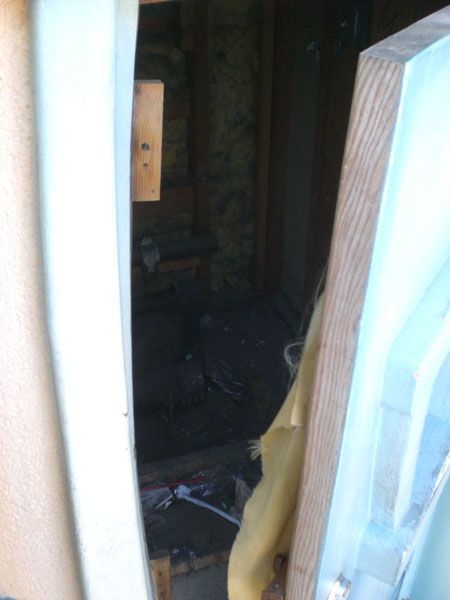 Scary!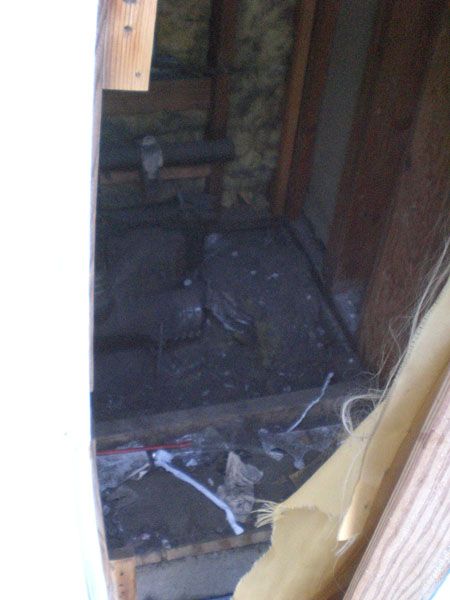 Anyway, back to the decorations. Pluto's Dog House is decked out with huge mustard, ketchup, and relish serving as Christmas decor.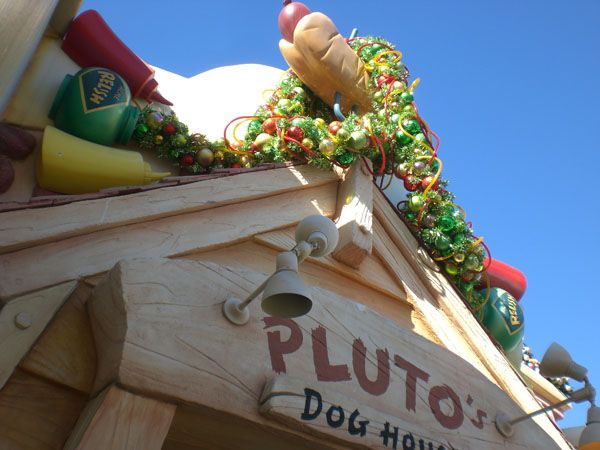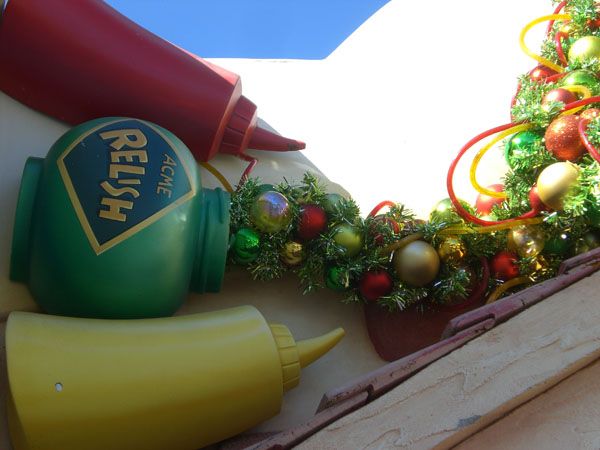 Apparently, Clarabelle's is now serving sandwiches
But you'd never guess you were at Clarabelle's with the sign missing!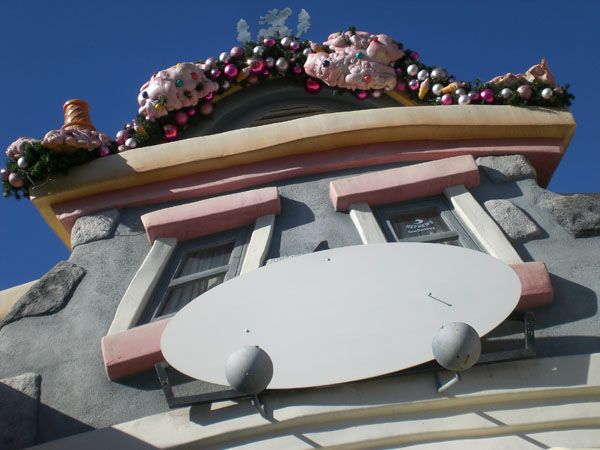 Toon Town Bank has some
richly
themed decorations, too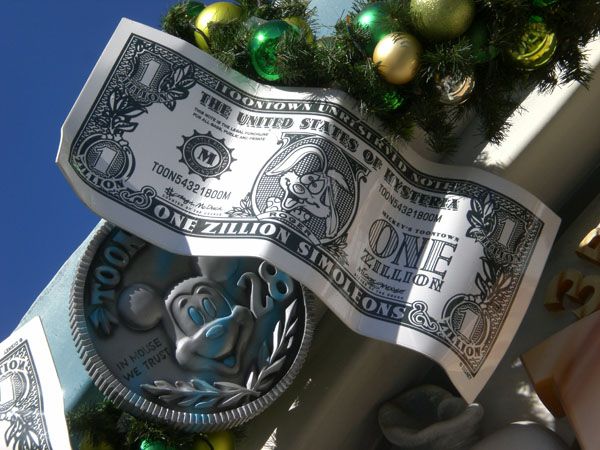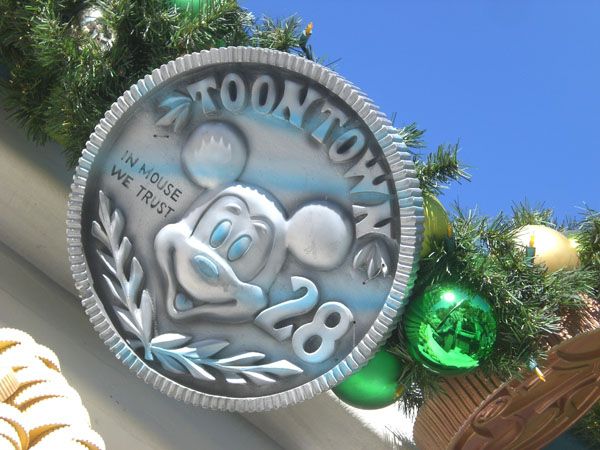 City Hall is decked out in red, white, and blue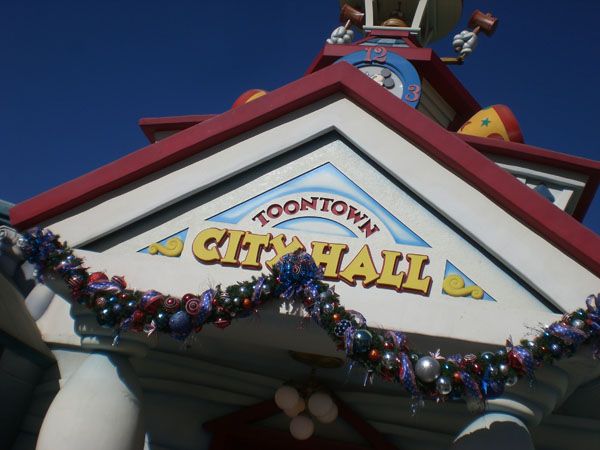 The Library has classic Disney titles in its garland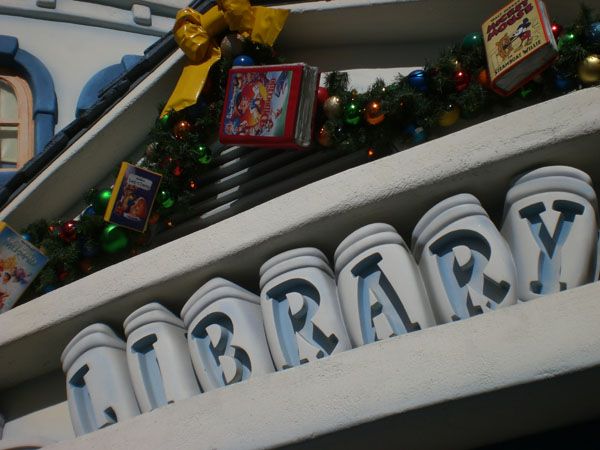 Toon Town's Christmas tree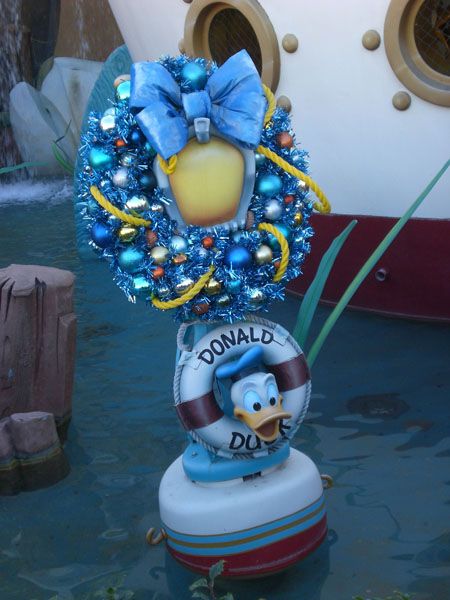 Mickey's House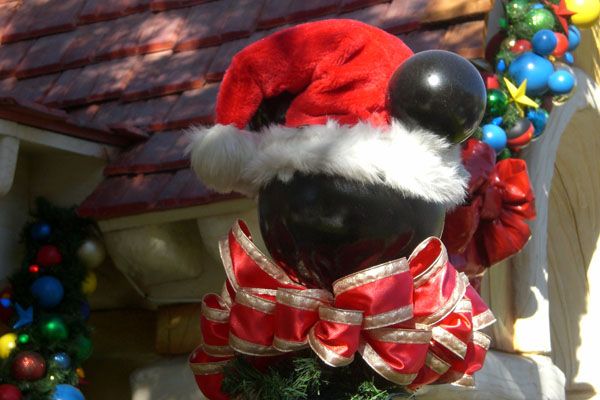 DETAIL MANIA!
Toy Story Midway Mania construction presses on, revealing more and more detail as the days go by. The facade isn't even complete, and most of it isn't even visible yet, but what is visible sets a new level of stunning quality for DCA that is, until now, unprecedented in this park.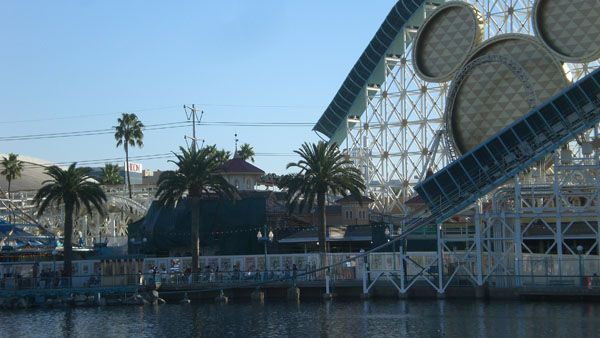 Detail, detail, detail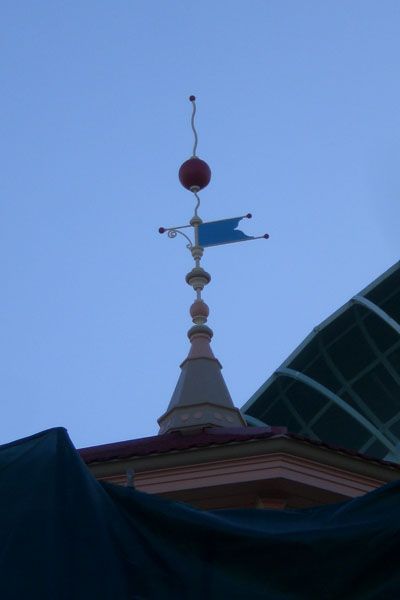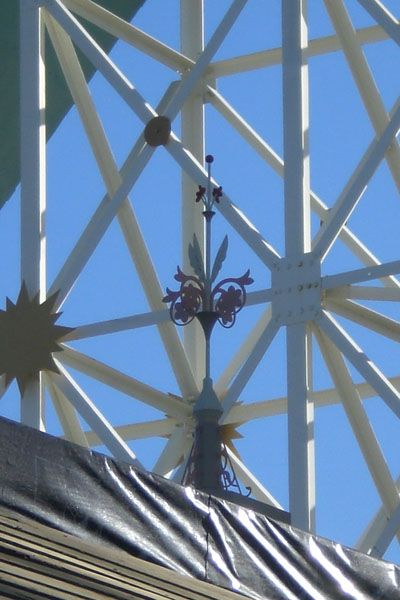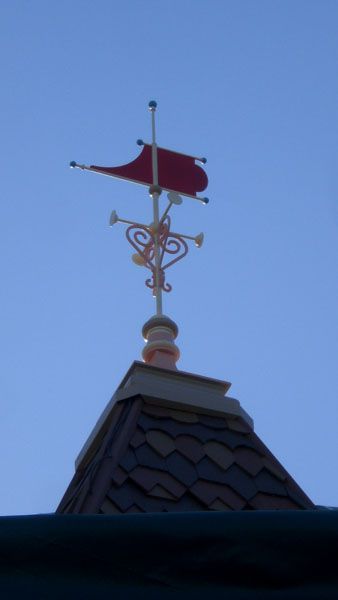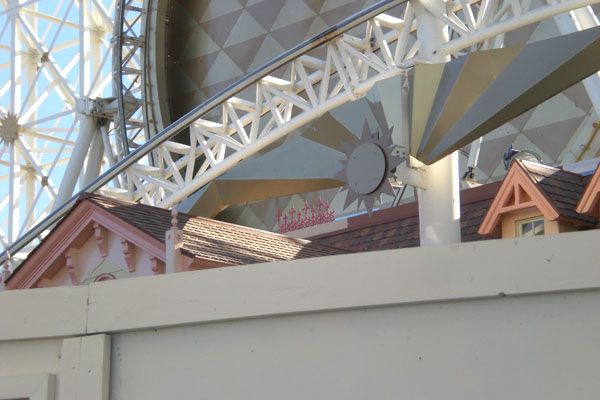 Beautiful wrought iron detail work which was only once found in Disneyland, is now popping up atop Midway Mania. It's a welcome sight.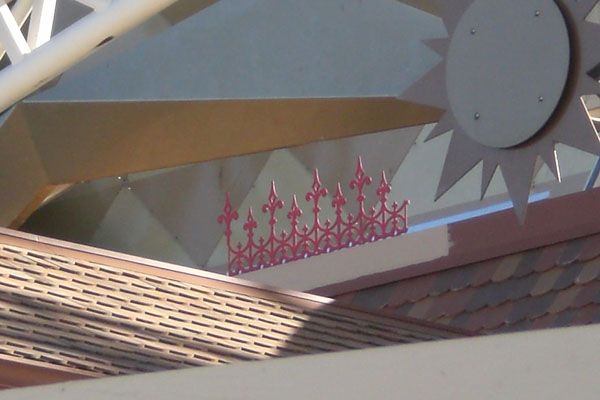 A view of the right side of the building, next to King Triton Carousel.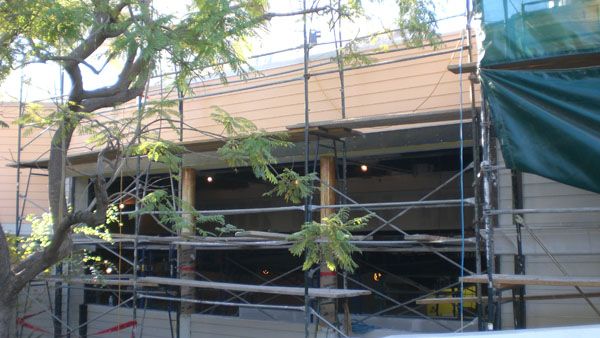 The charmless fountains next to King Triton's Carousel was dry.
Meanwhile, as Paradise Pier starts to turn into a true paradise of charm and detail, Sunshine Plaza has finally gotten its own trash cans. For a long time it was borrowing from the Hollywood Picture Backlot's trash cans which featured the themed "Keep Our City Clean" decals. And briefly during HalloweenTime, the trash cans in the plaza featured "Candy Corn Acres" decals. The new Sunshine Plaza trash cans simply feature the simple, plain DCA logo. Yawn.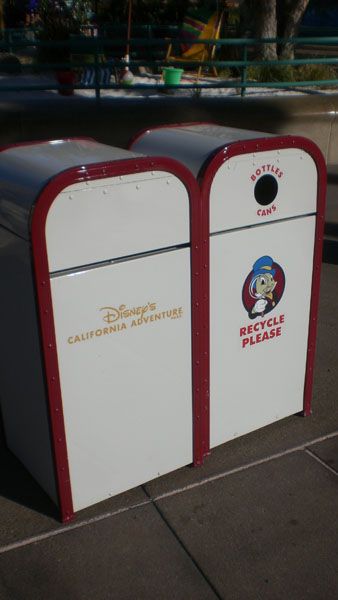 A GRAND CHRISTMAS
The Holidays don't just bring decorations to the parks, the Hotels get some, too. The Grand Californian's holiday decor, in particular, is quite nice.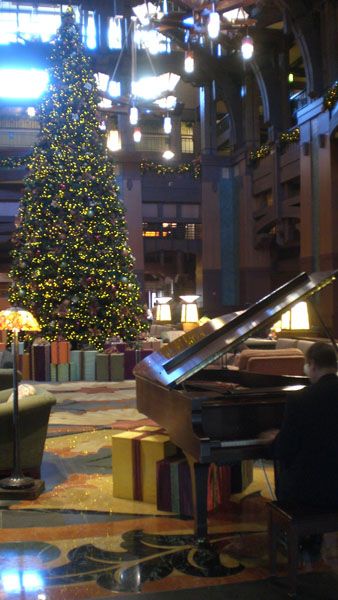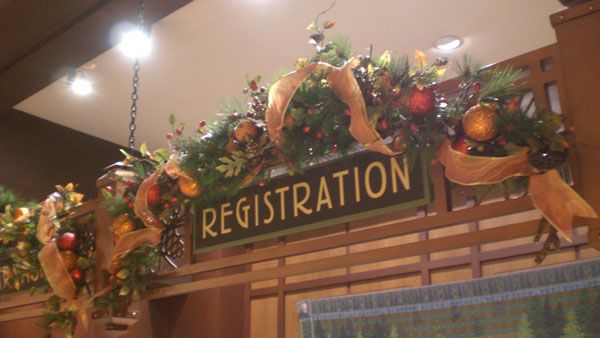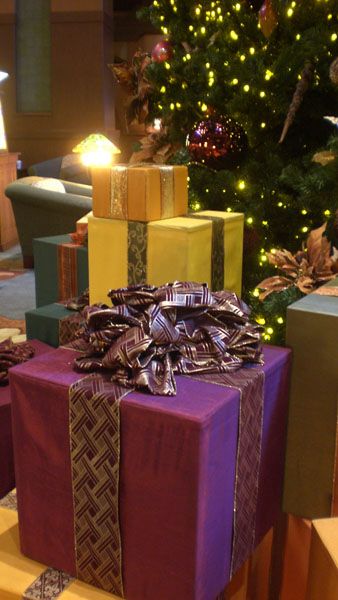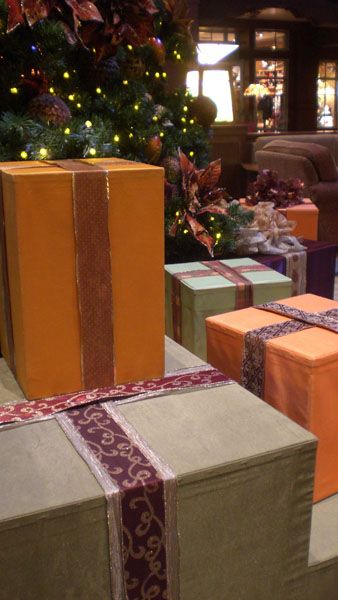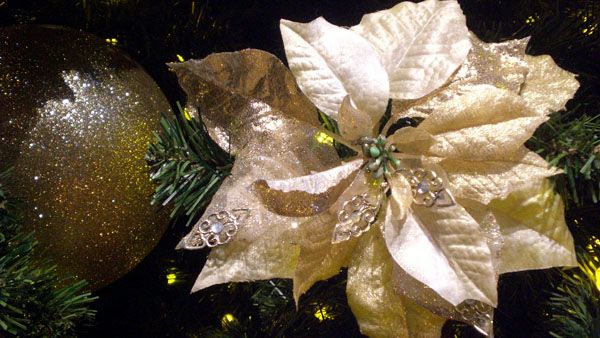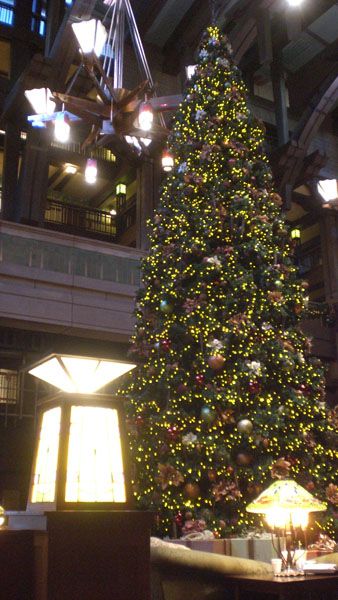 Over near the Disneyland Hotel, on the edge of Downtown Disney, a big Christmas tree can be found.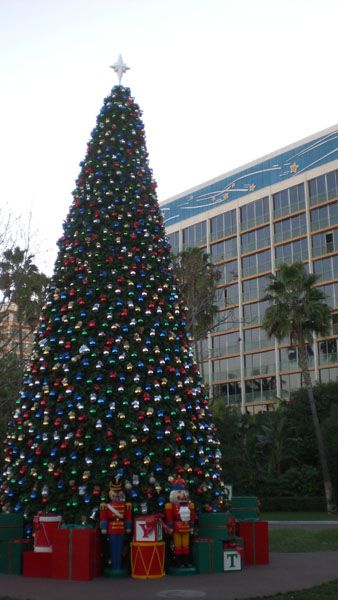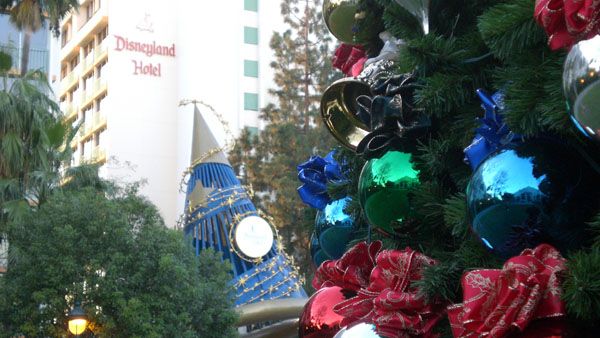 A GRAND HOLE
The Grand Californian expansion construction is nothing more than a big hole still. Progress is being made though, slowly but surely.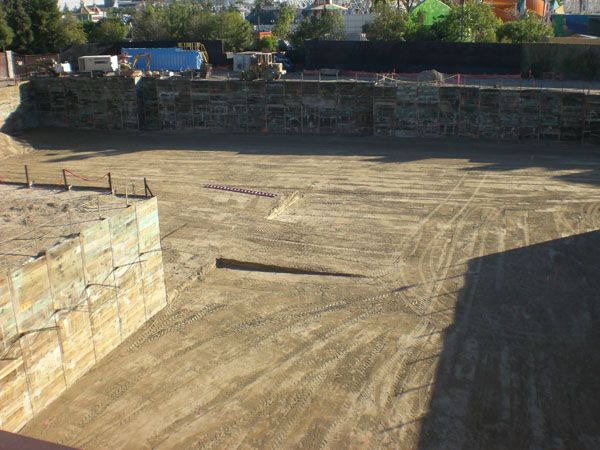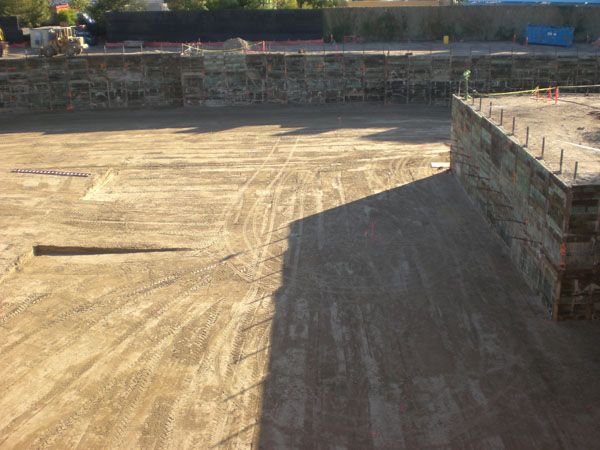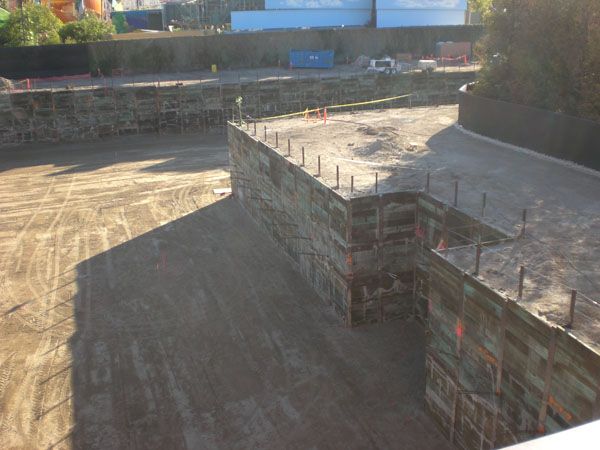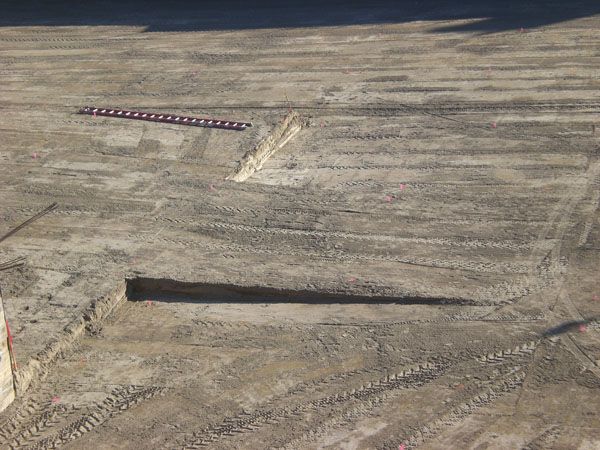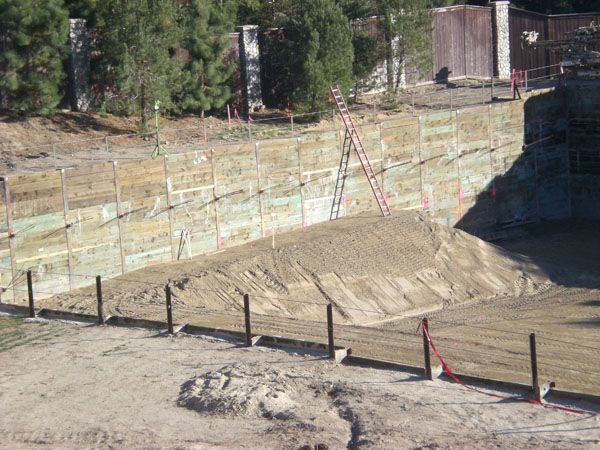 SNOW NO-GLOW?
Glitches here and there still seem to be affecting Sleeping Beauty's Winter Castle. Last weekend debuted the second act of the Snow Show, and testing before the first lighting of the Castle at 5:30 offered a look at the Castle lit up early.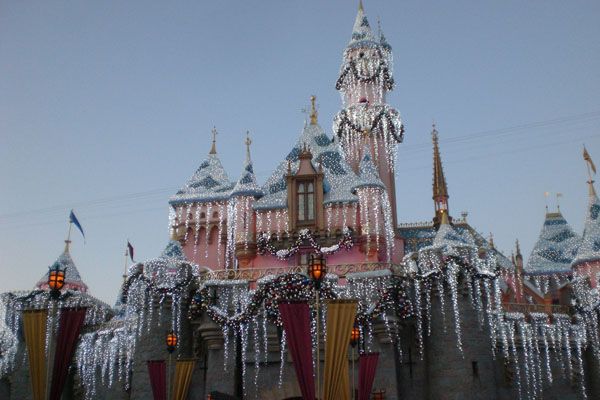 They've managed to fix all of the icicle lights, it seems, as the wreath is now fully lit.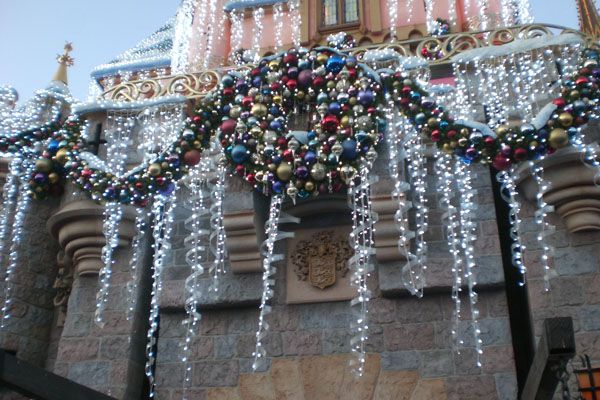 The rest of the icicles on the sides of the Castle are fully lit, too.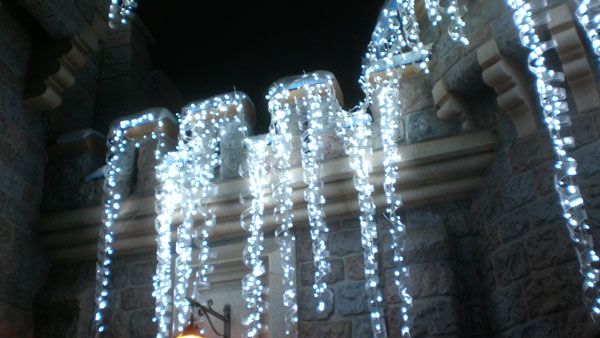 But despite getting the icicles fully working, it seemed like none of the snow lights could get working correctly except for one turret and a small portion on the side of the roof.
Let it snow, let it snow, let it glow? Hmm.. Maybe once the glitches are finally all worked out.
And that's this week's edition of Dateline Disneyland. Thanks for reading, and we'll see you here again next Friday!
- Andy Castro
MasterGracey