WELCOME TO DREAMLAND!
New Year of a Million Dream decorations sit atop the Disneyland main entry turnstiles. These decorations have already sparked heated debate on the MiceChat forums. Personally, I don't like them. They disrupt the turn-of-the-century theming of the turnstile booths and overall look a little tacky and obnoxious.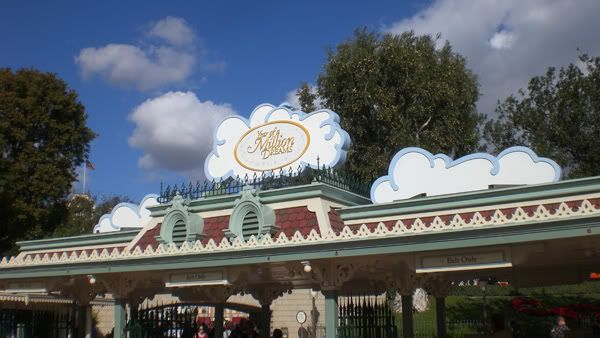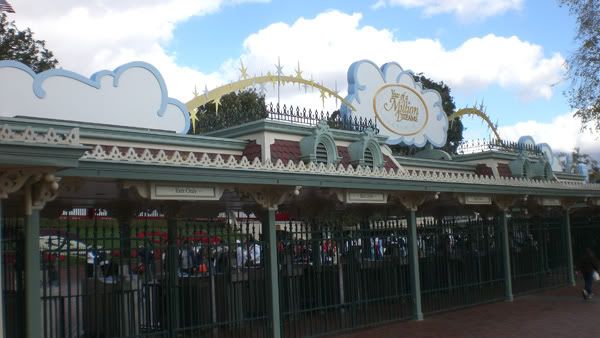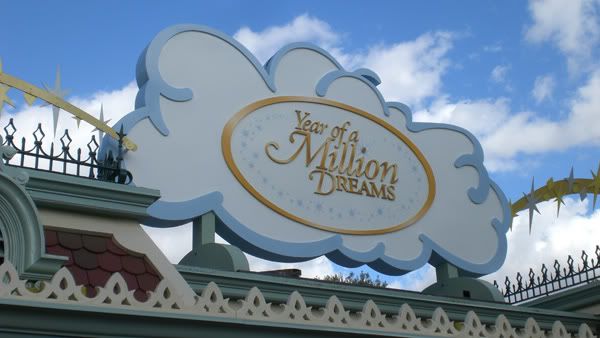 CANDLELIGHT 2007
Last weekend was the annual Candlelight Procession and Ceremony.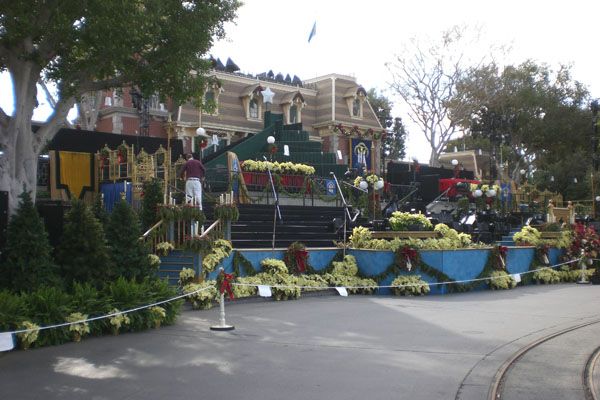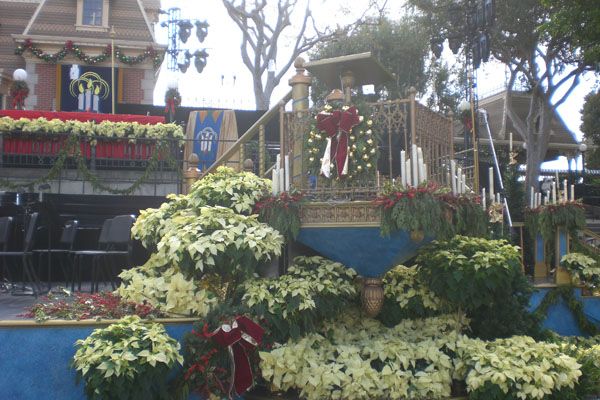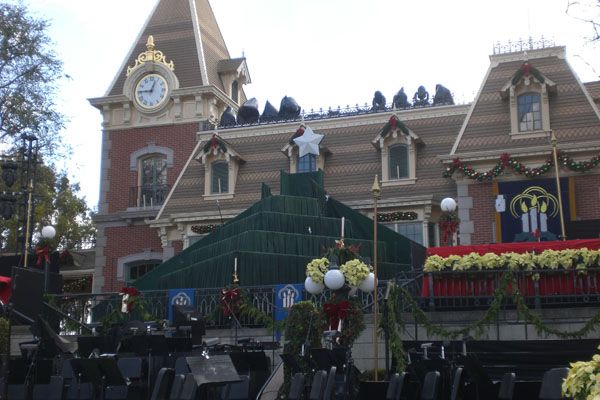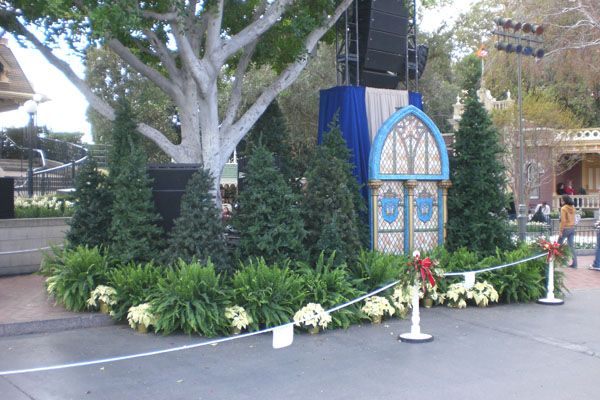 The rain from Friday required some replacement of the live floral around the stage.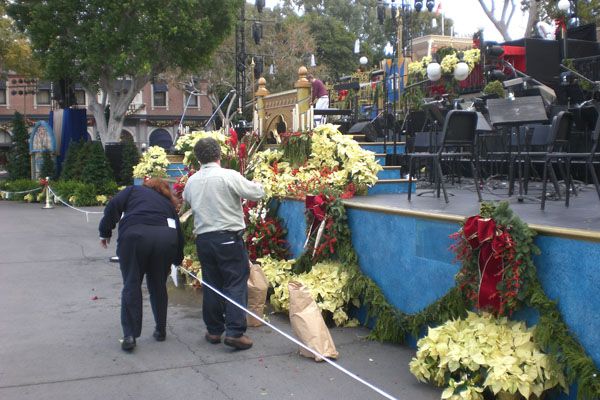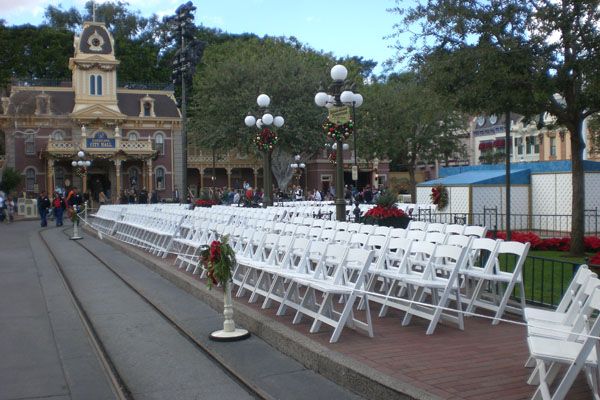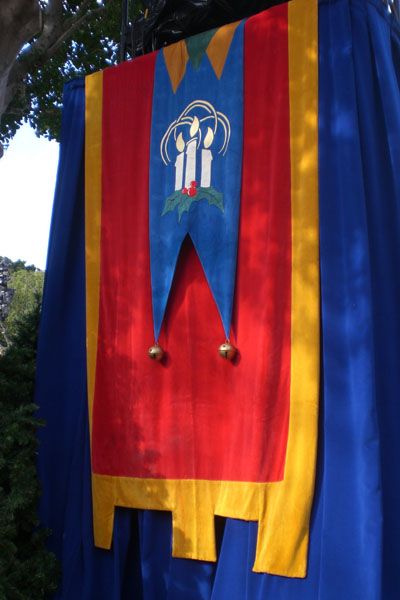 While the set-up is impressive during the day, it doesn't even compare to it at night.
MiceChatter Garison "TheDude" took the following spectacular photos from the event. For more great photos from the event check out his trip report on MiceChat here:
Candlelight Processional 2007 - The Show Trip Report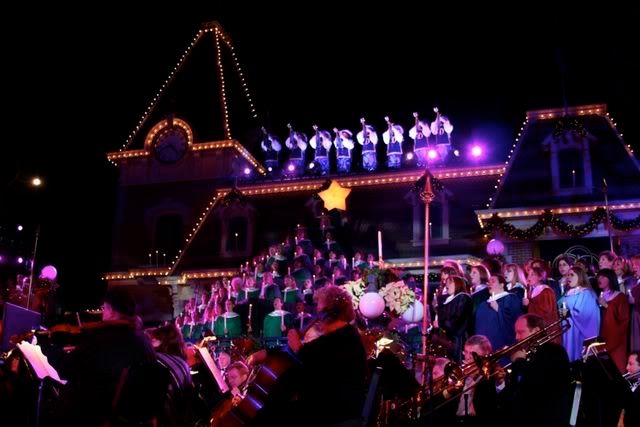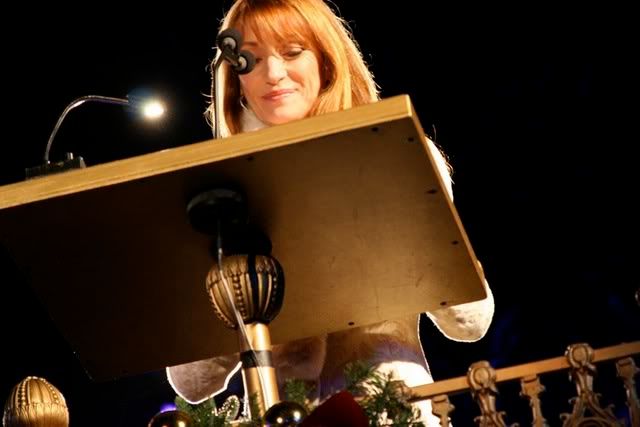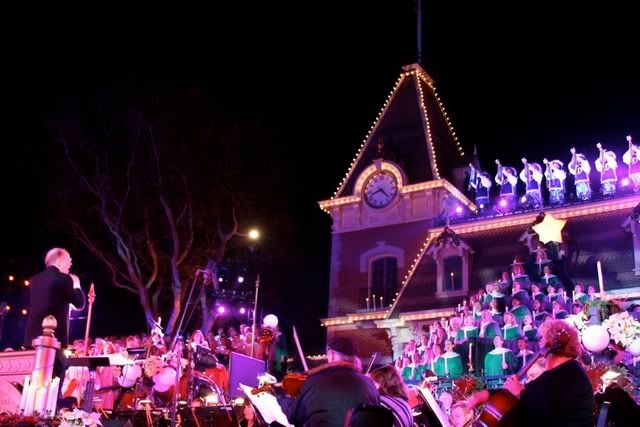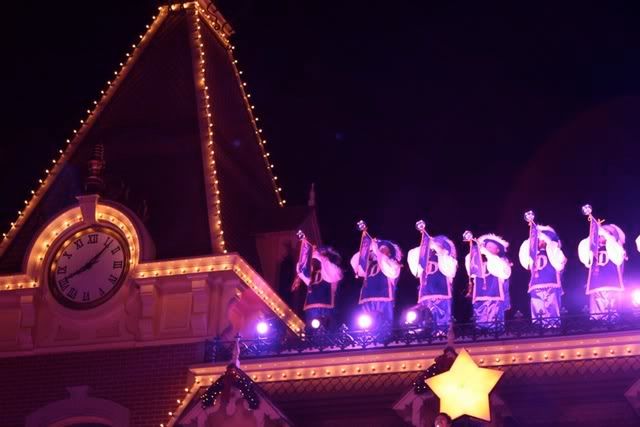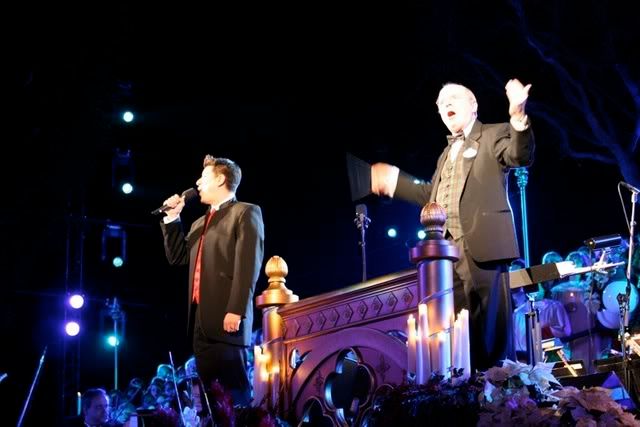 CONSTRUCTION BELLE
The River Belle Terrace Restaurant is still behind construction walls, however, more of the facade has come out from behind tarps. The eatery re-opens in a week, and work continues on furiously in order to meet the deadline.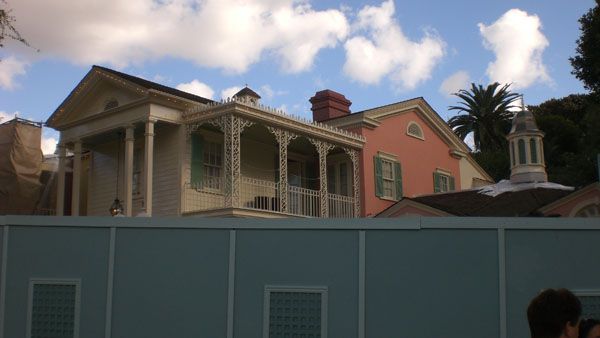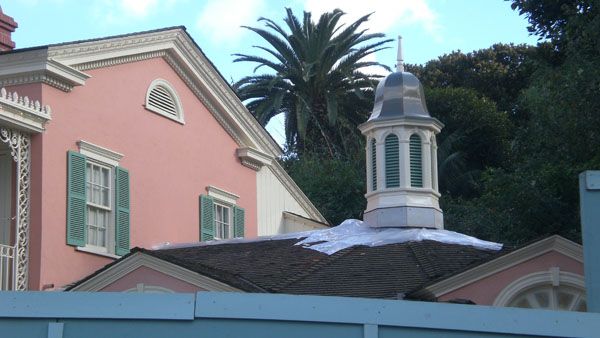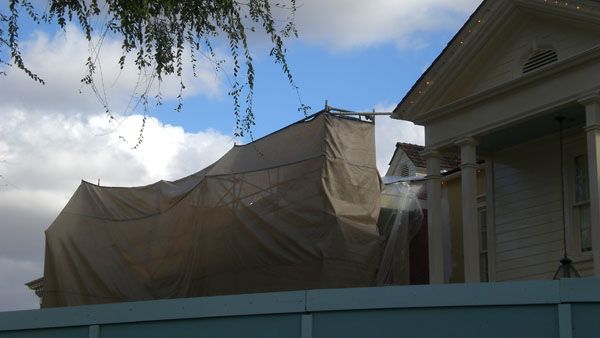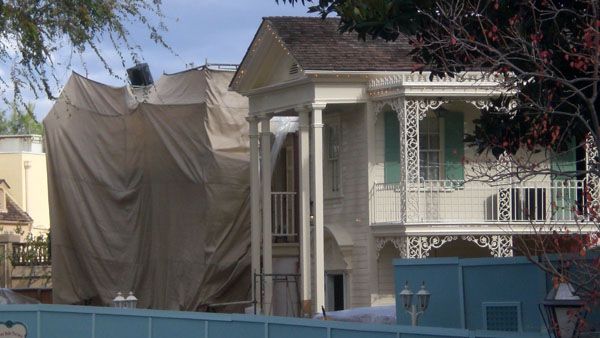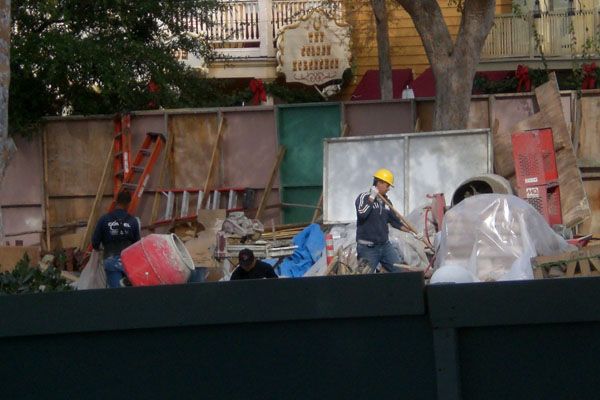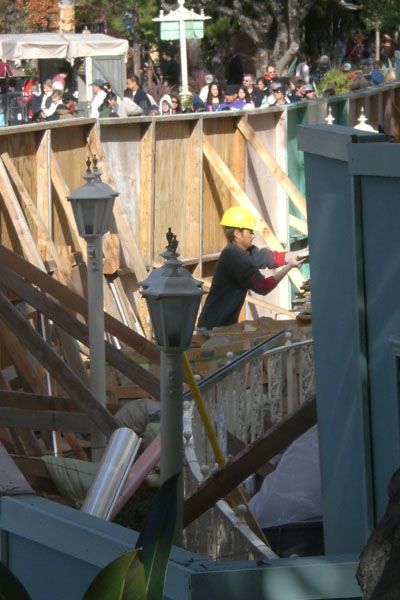 Over at the former Disney Gallery, work continues on the new elevator.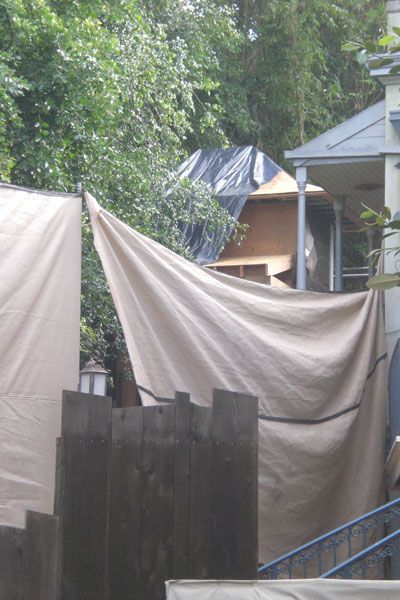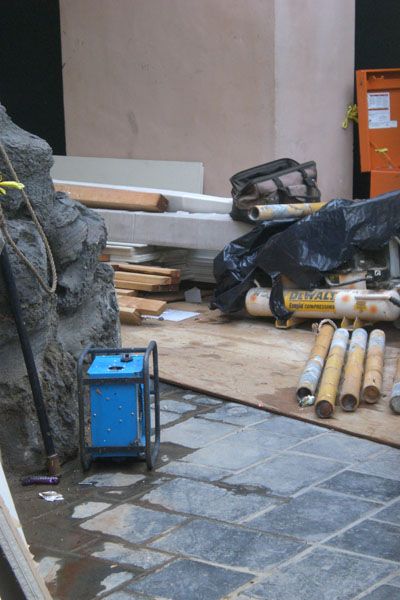 PROGRESS MANIA
Progress continues on Toy Story (Midway) Mania. The construction wall has been extended, and now blocks off the pathway to the restrooms on the right of King Triton's Carousel of the Sea. The restrooms are still accessible via the other entrance on the left side of the Carousel.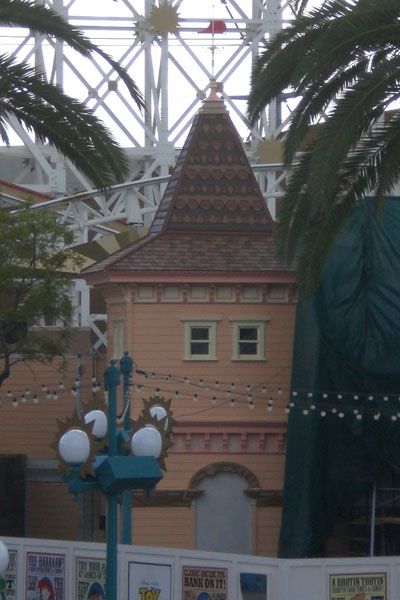 The extension of the walls has absorbed the fountain that is to the right of the Carousel.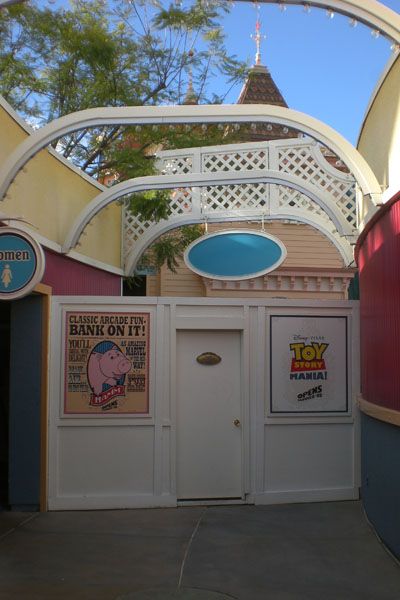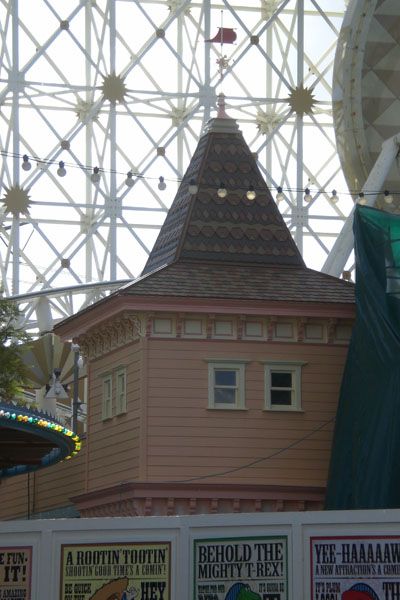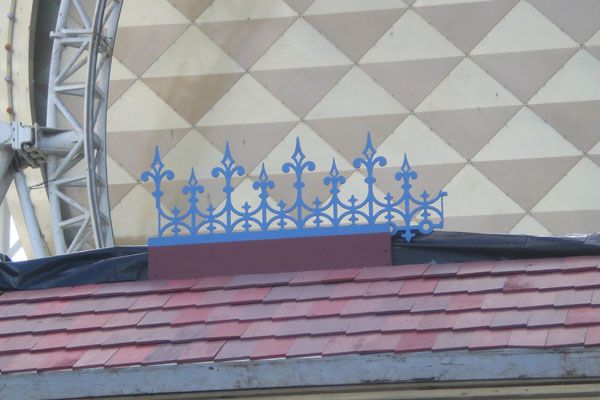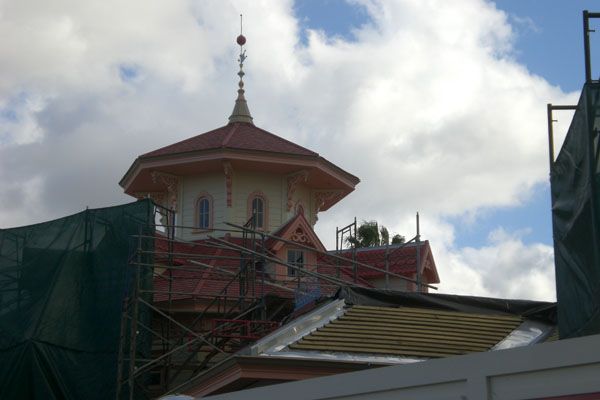 A ride on the Sun Wheel allows a view behind the construction wall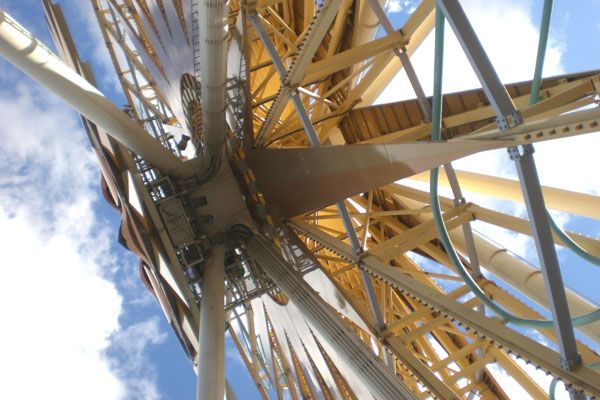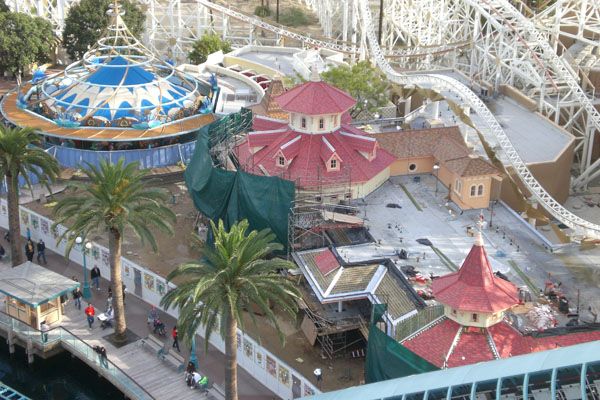 The Sun Wheel also gives nice views of the entire Resort area: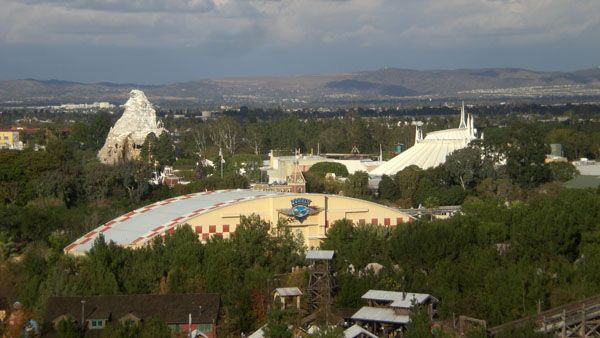 As well as a view of the Grand Californian Hotel expansion area, which is still just a big hole.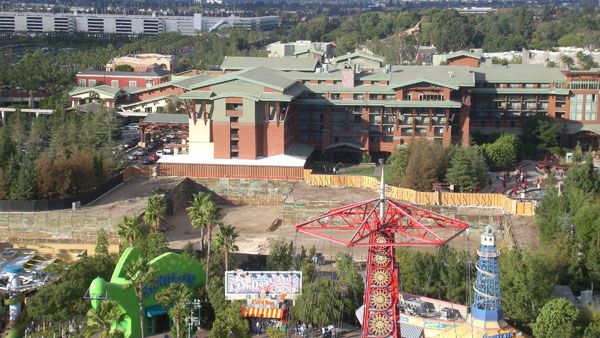 SNOW WHITE'S CLOSE-UP
As part of the 70th Anniversary celebration for
Snow White and the Seven Dwarfs
, a new photo location has been added to the front of the Disney Animation building. Snow White and the Dwarfs take turns taking pictures with guests.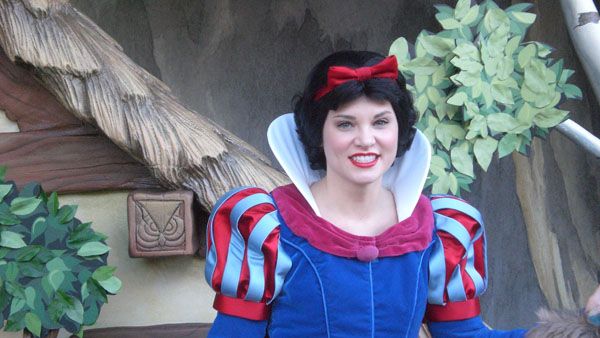 The backdrop is quite nicely themed.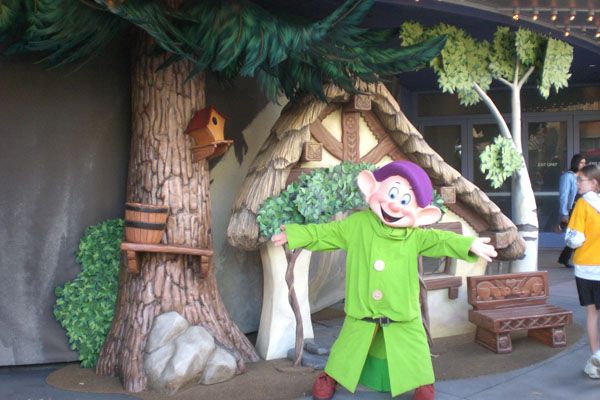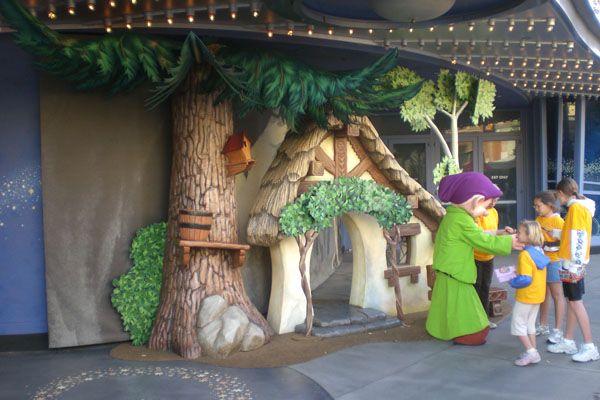 Around the rest of the Hollywood Pictures Backlot, Monsters Inc - Mike and Sulley to the Rescue! is now closed for refurbishment until at least the end of February.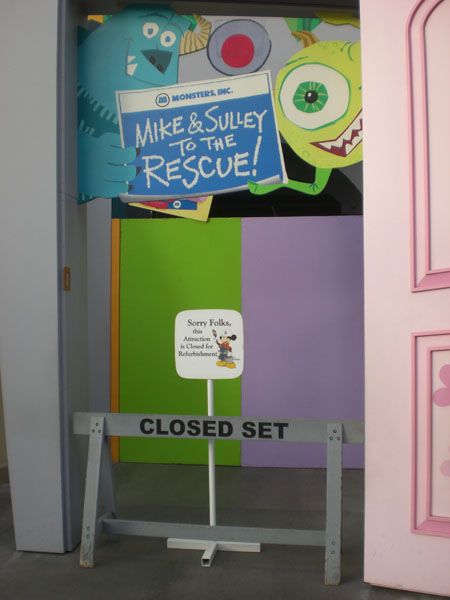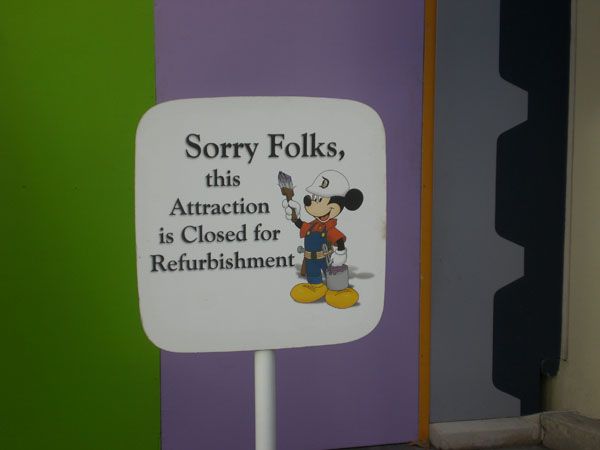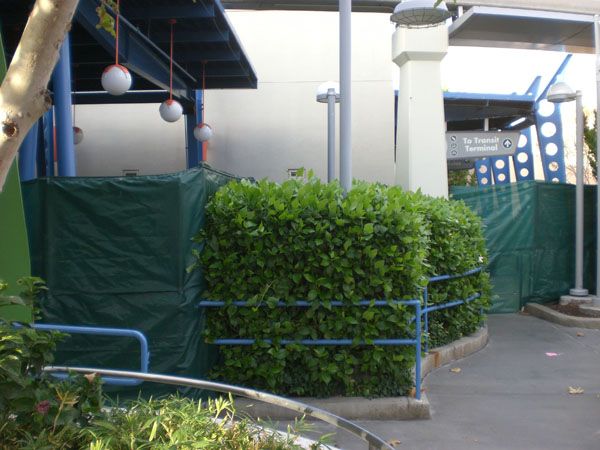 And it's been more than a year now since the Santa Clause 3 was released in theatres. It actually just got released on DVD! Why is the theatrical release for this film and Meet the Robinsons still being advertised?!
And some neon on this backdrop is also in need of some TLC: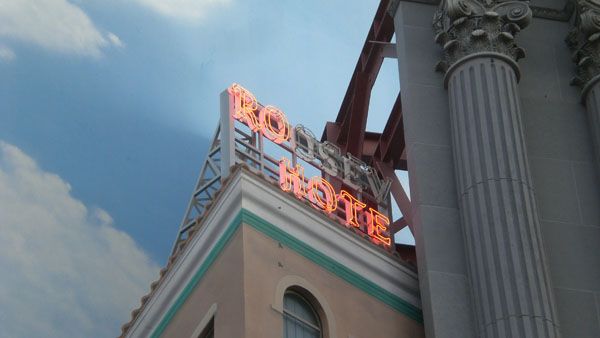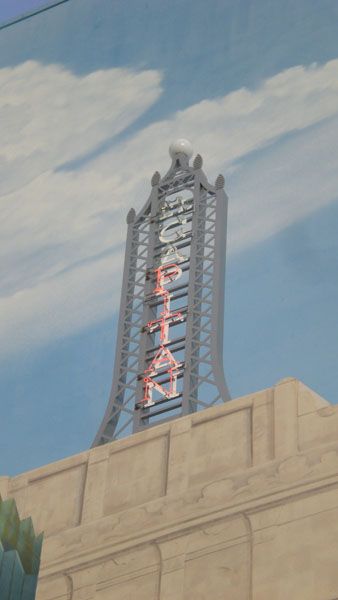 NEW MINIATURES & 25% OFF PIRATES
New miniatures of the Disneyland main entrance turnstiles, Newsstand, and souvenir stands are now available.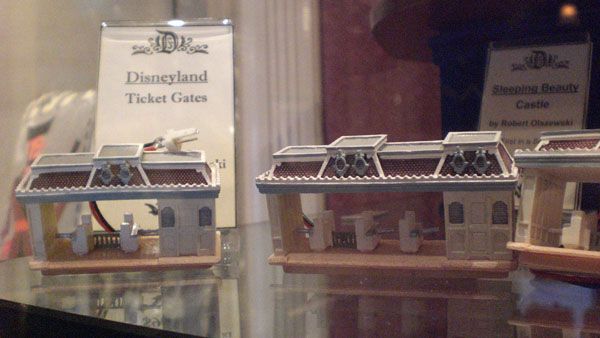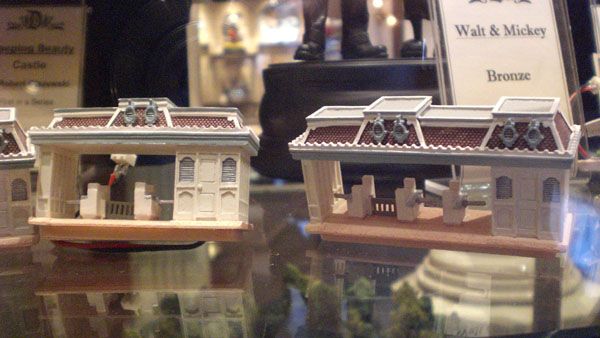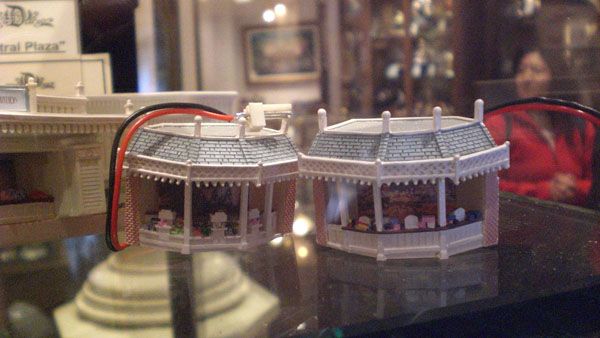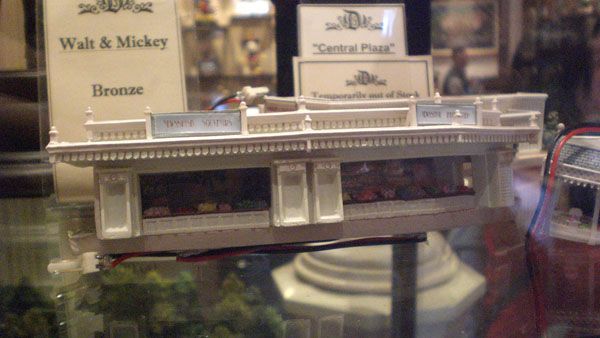 And Pirates of the Caribbean merchandise is on sale throughout the Resort for 25% off. Just in time for Christmas!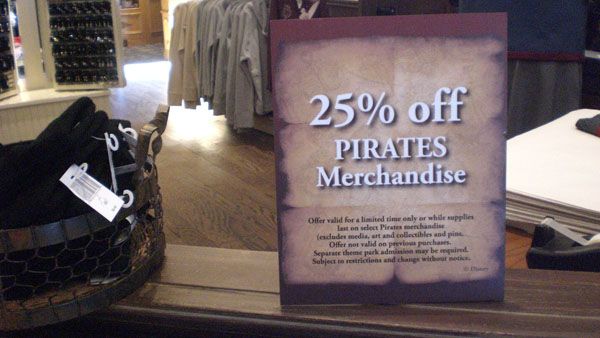 Alright - that's it for this week. Thanks for reading!
DIGG it if you like it:
DIGG HERE