Welcome to the post-Thanksgiving edition of
Dateline Disneyland
! But if you were at the Disneyland Resort this past weekend, it was quite clear that there was only one holiday in the mind of the Disney Company . . .
Christmas
!
It's actually a very interesting and wonderful time at the Disneyland Resort. One park is a buzz of construction activity and the other is in full celebration mode.
Candlelight
has begun setting up on the steps of the
Main Street Train Station
at Disneyland, while the new rental facility just outside the gates has taken on a more definitive shape. Everywhere you look at Disneyland, the park is covered in Holiday cheer.


California Adventure
continues its unprecedented reconstruction project. The hills of
Carsland
are mounding into shape while
World of Color
and the
Little Mermaid
construction are forcing foot traffic to be rerouted through a maze of neon blue walls.
More information and ongoing discussion on many of the various construction projects featured in today's update can be found in the Project Tracker threads on
MiceChat
:
California Adventure Project Tracker
and
disneyland Project Tracker
Tons of holiday cheer and construction await - Let's join the excitement!
-
Fishbulb (filling in for Andy Castro this week)
<center><table style="border: 0pt solid black;" width="675"><tbody><tr><td bgcolor="#263778" height="" width="100%"><center>
Inside Dateline Disneyland
</center></td></tr><tr><td bgcolor="#d6d4ac" width="100%">
Welcome to Disneyland!


More Stroller Central construction, Candlelight begins setup,

Christmas in Disneyland (Daytime)
Main Street U.S.A. is decked out, A Christmas Fantasy Parade, Big Thunder Ranch,

California Construction


World of Color and Paradise Park Viewing Area

Silly Symphony Swings

The Little Mermaid & Cars Land



Christmas in Disneyland (Night)


A photo tour of the Christmas festivities offered at the resort at night.

Around the Parks


Photos from around the parks.

Weekly News and Information


Weekly theme park hours, closures and refurbishments, Courage the pardoned turkey
</td></tr></tbody></table></center>
WELCOME TO DISNEYLAND
The central stroller and wheelchair rental building in the Main Entrance Plaza, in front of the Disneyland Kennel Club is beginning to take on the familiar shape of the existing architecture of the front gates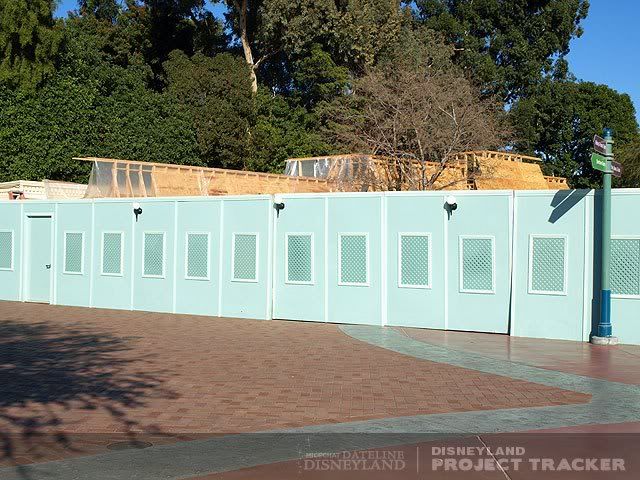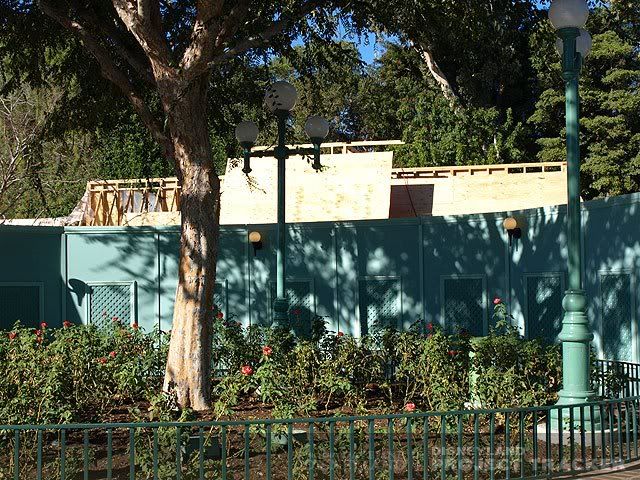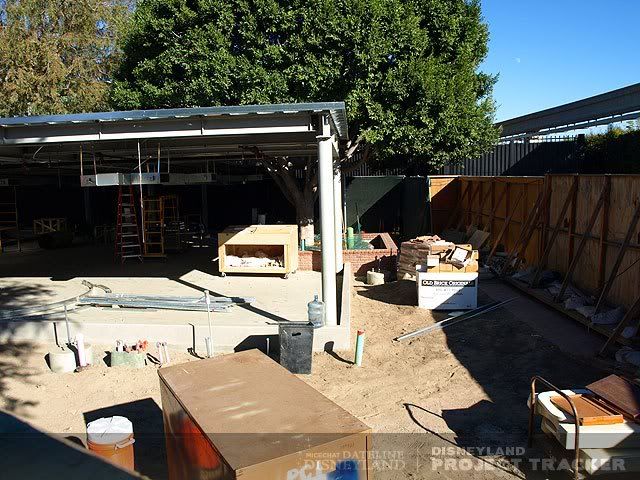 Inside Disneyland, Candlelight scaffolding has begun to be staged for setup on the Main Street Train Platform
.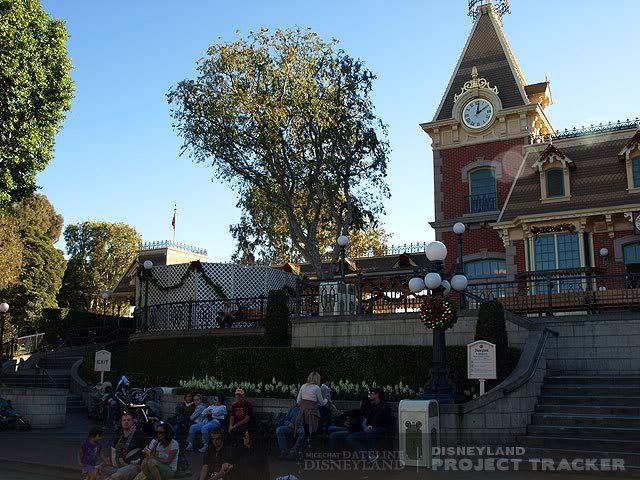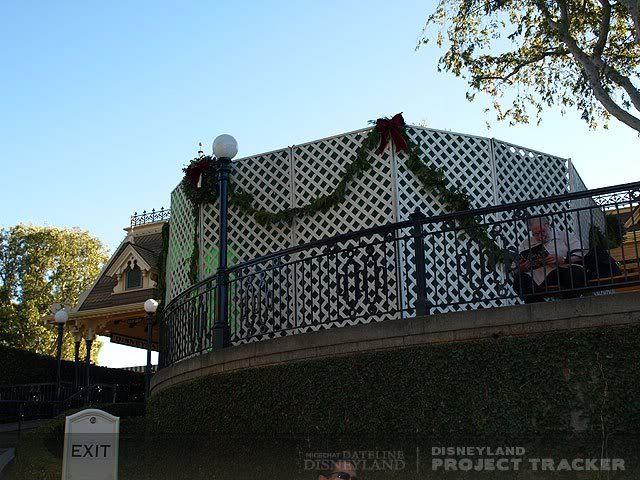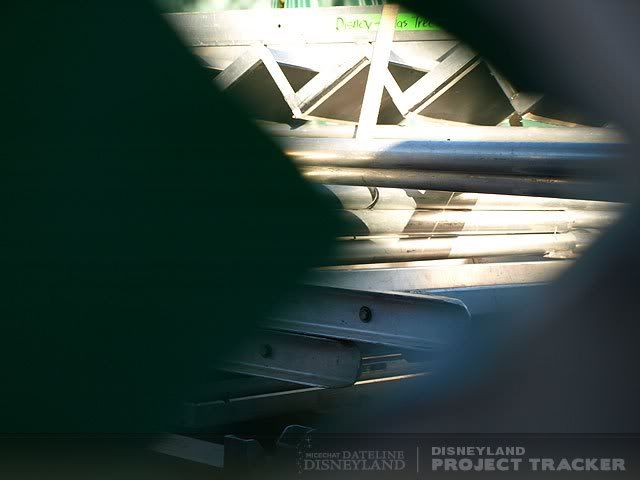 CHRISTMAS IN DISNEYLAND (DAYTIME)
Christmas is in full swing inside Disneyland. So much so, that we will cover it in two parts; Daytime and nighttime.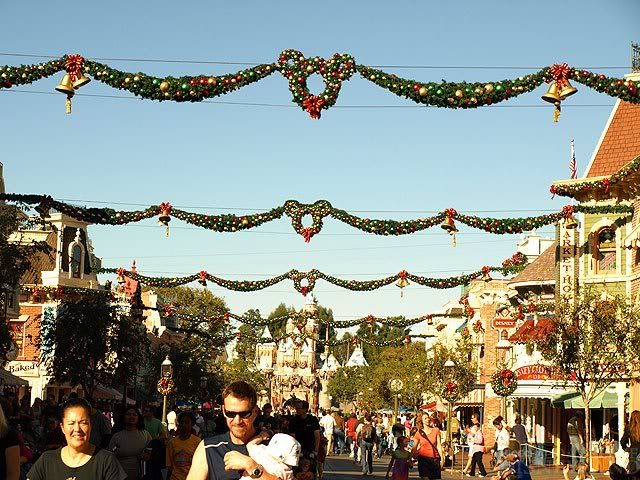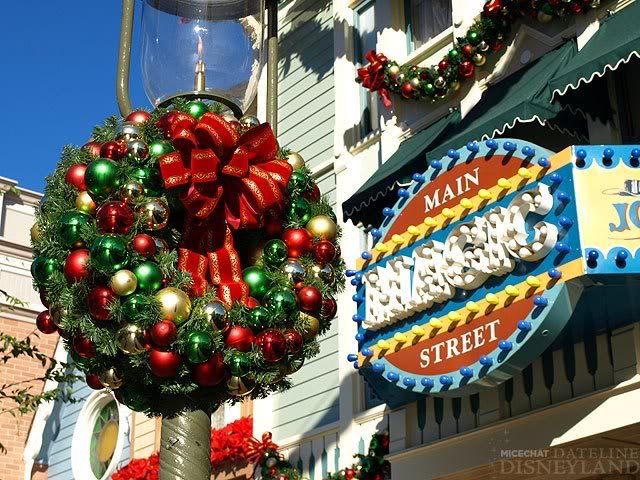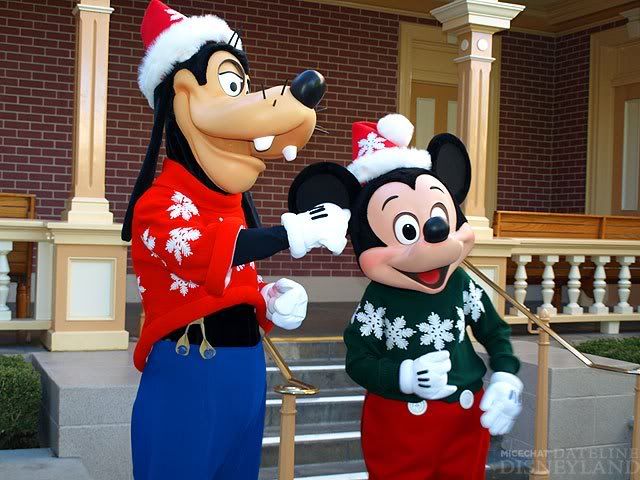 Disneyland's a Christmas Fantasy Parade runs twice daily
(it is nice to have a real Disney quality parade in the park again)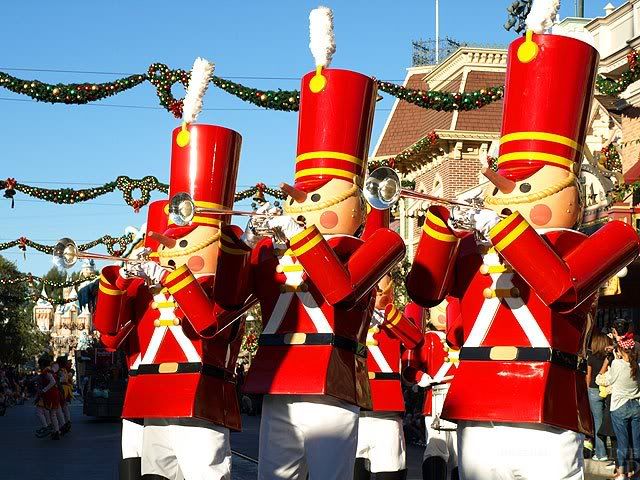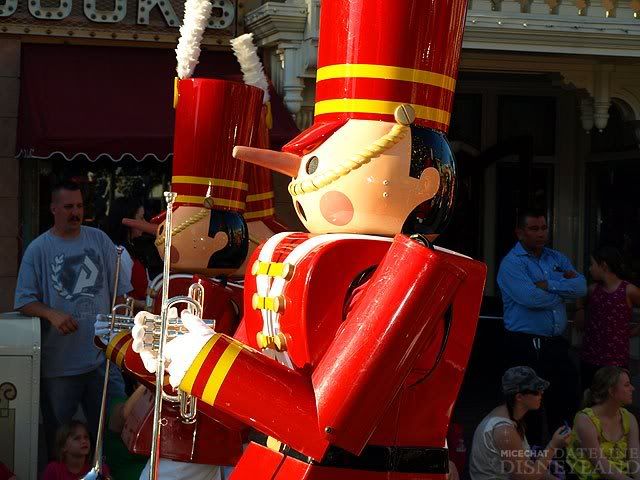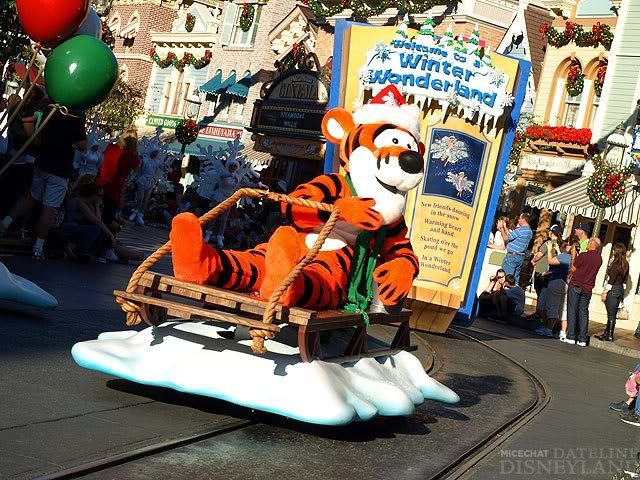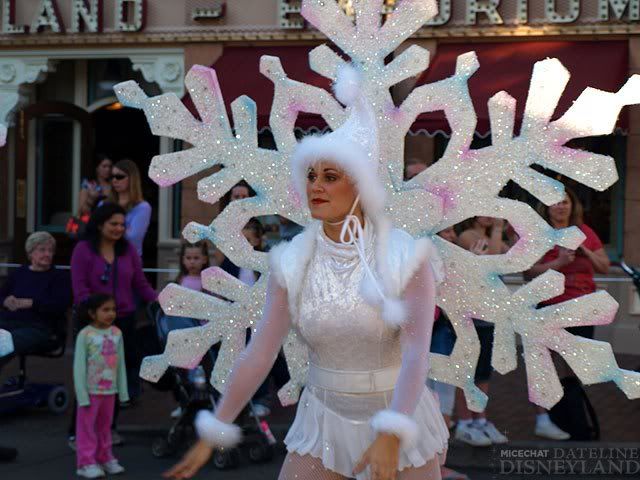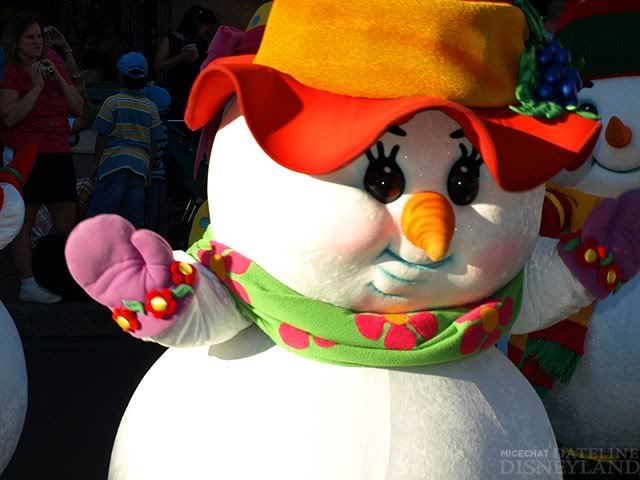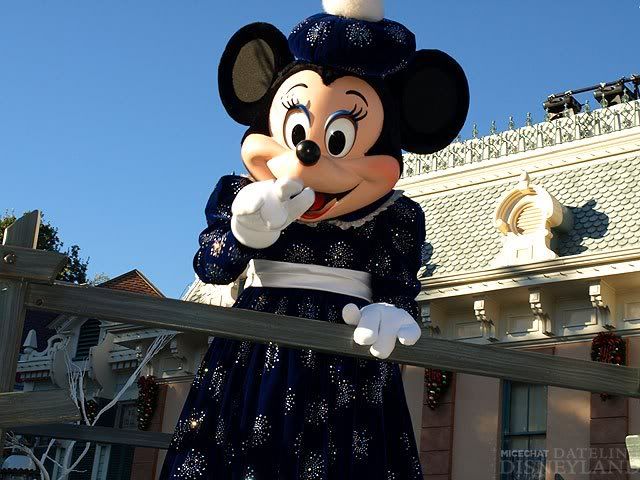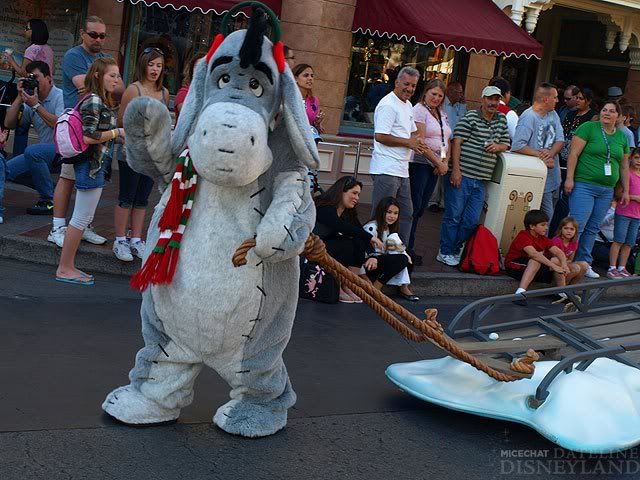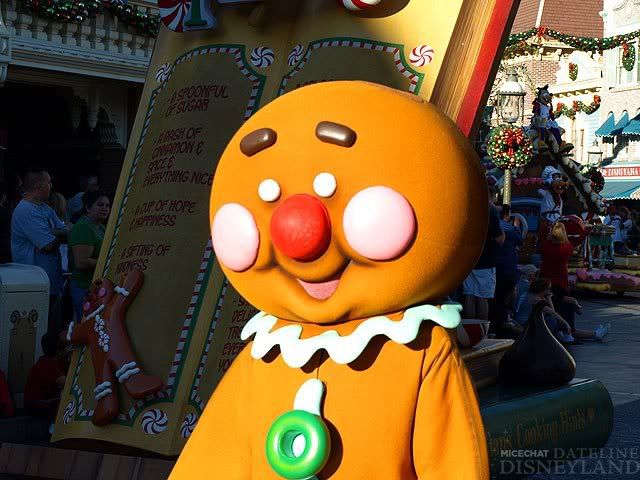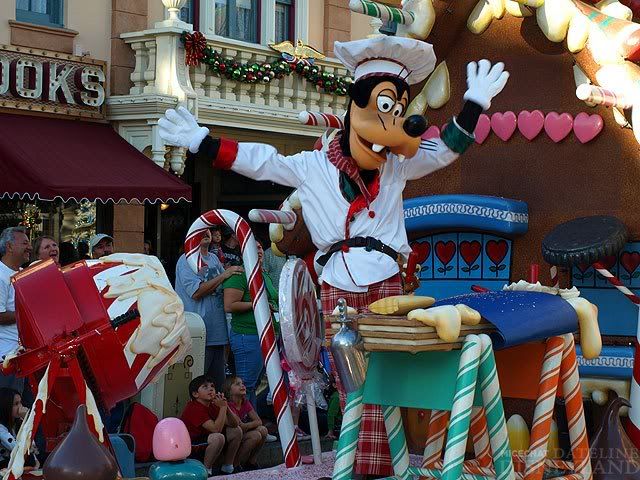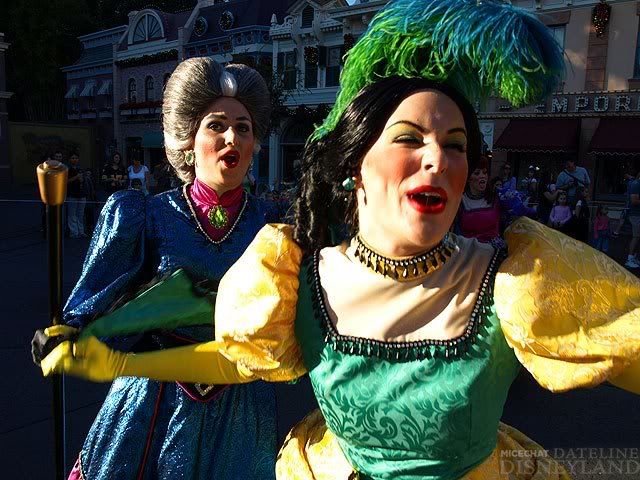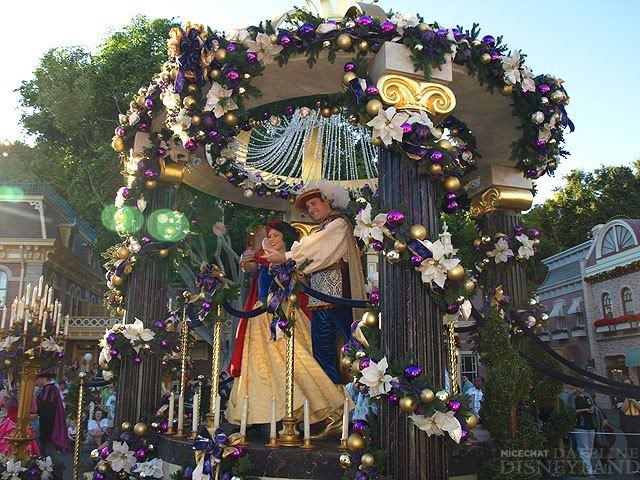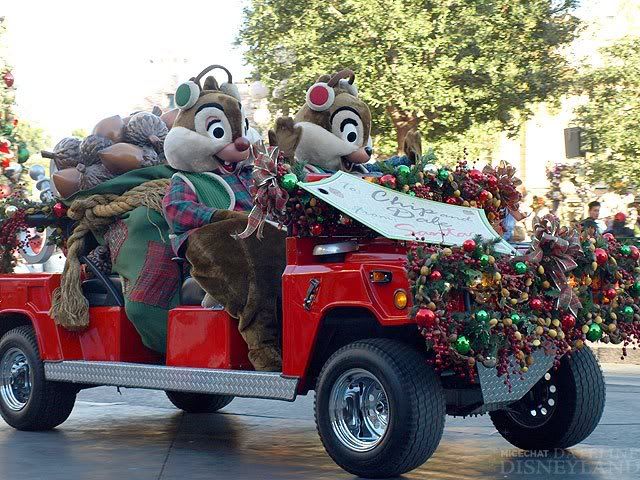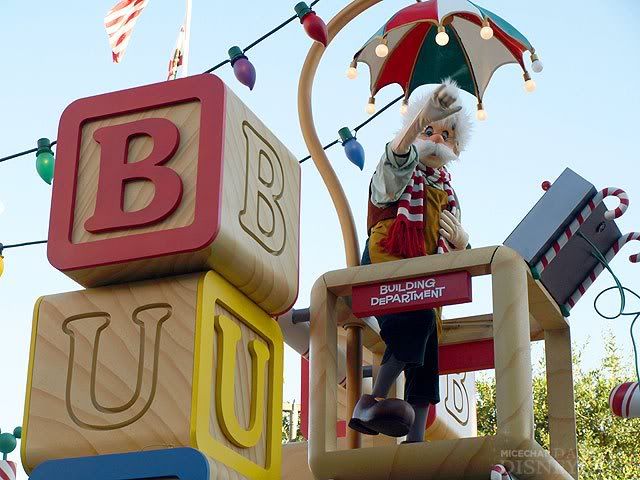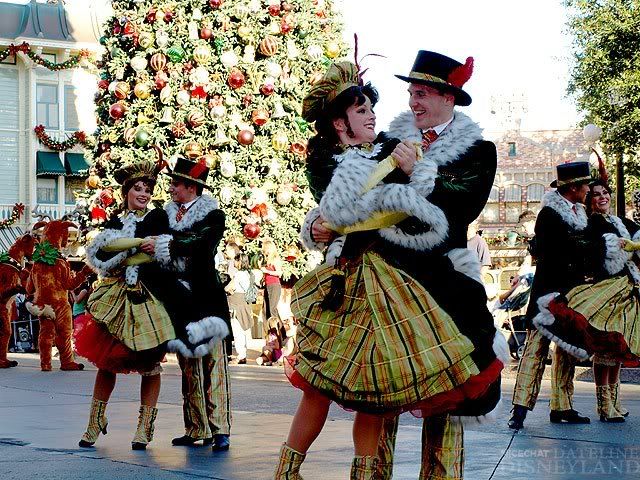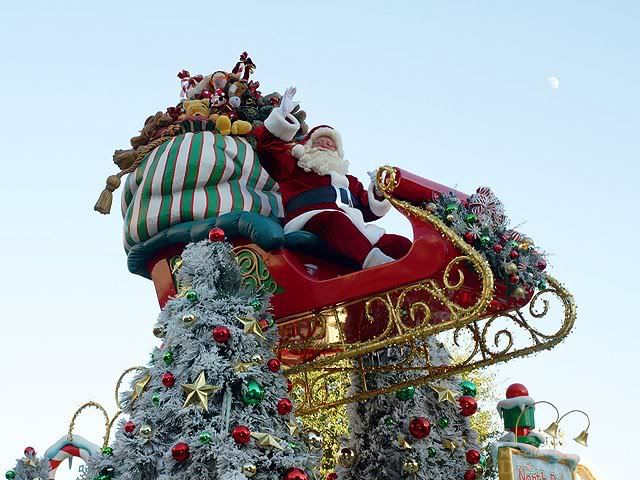 When he isn't busy with his holiday parade,
Big Thunder Ranch is Santa's home in the park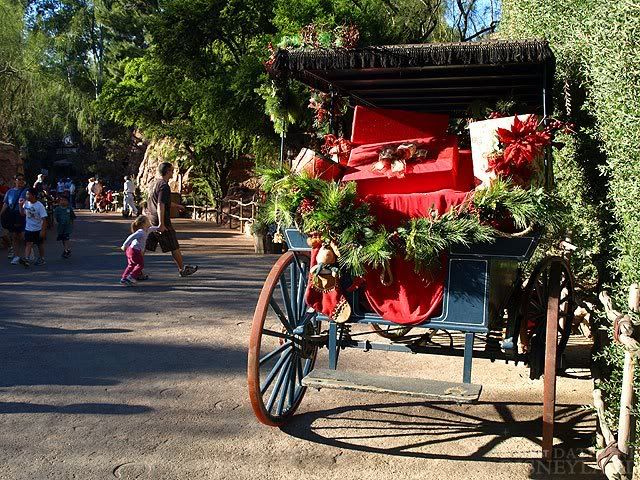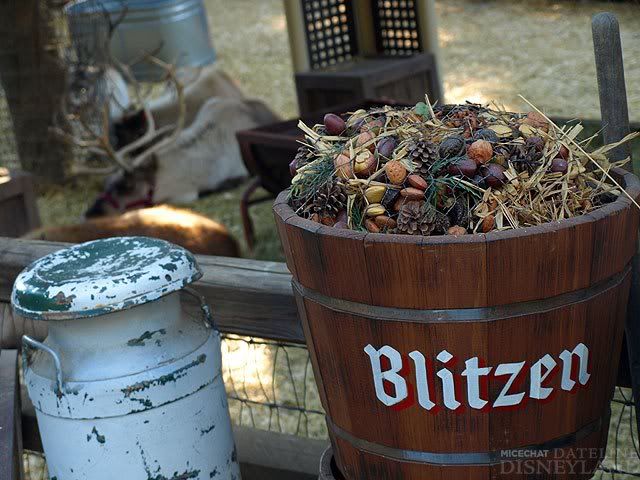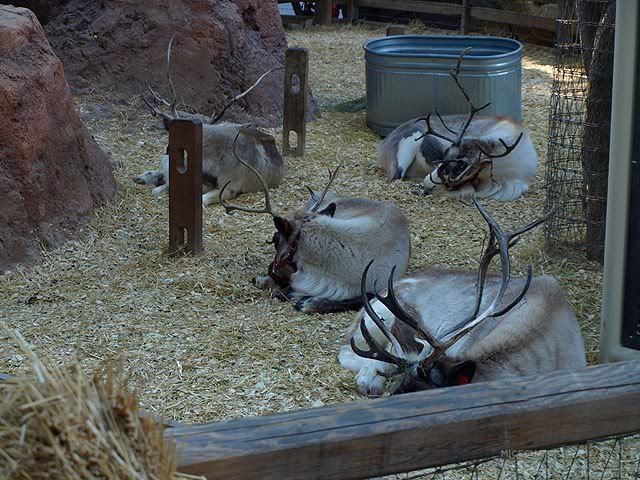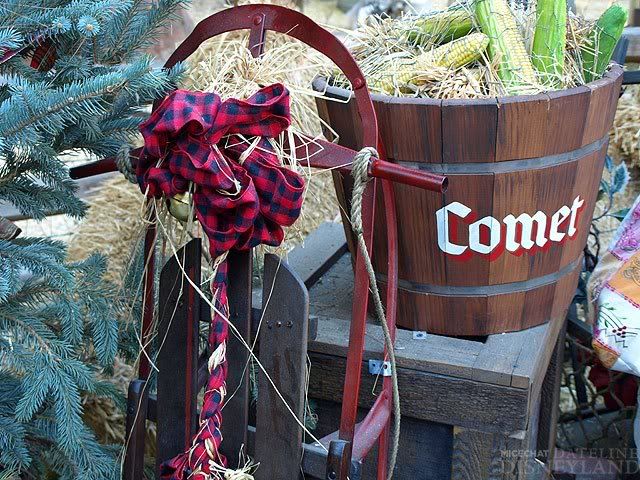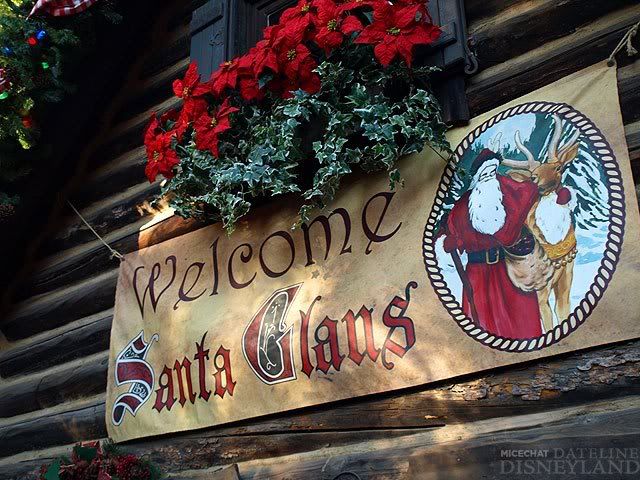 CALIFORNIA CONSTRUCTION
The latest photos of California Adventure's on-going $1 billion (and then some) remodel and expansion.
WORLD OF COLOR & PARADISE PARK VIEWING AREA
Guests heading over to Paradise Pier continue to be rerouted through the Pacific Wharf dining area while some repaving work gets done along the park's "Performance Corridor" as part of the World of Color/Paradise Park project.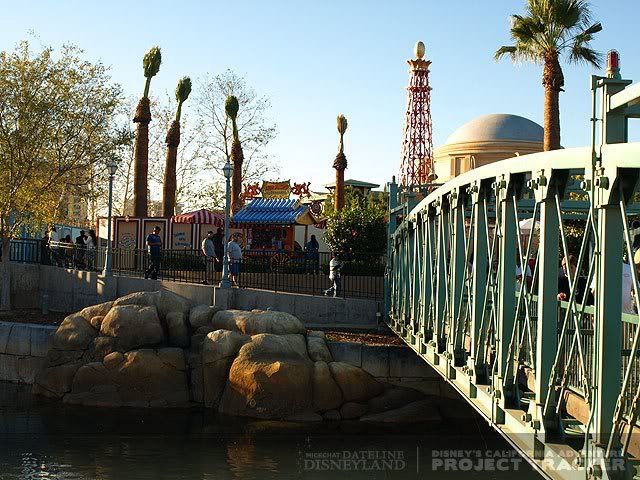 This has made for an impressive expanse of blue construction tunnels
(But we are happy to suffer through these walls in exchange for what is yet to come)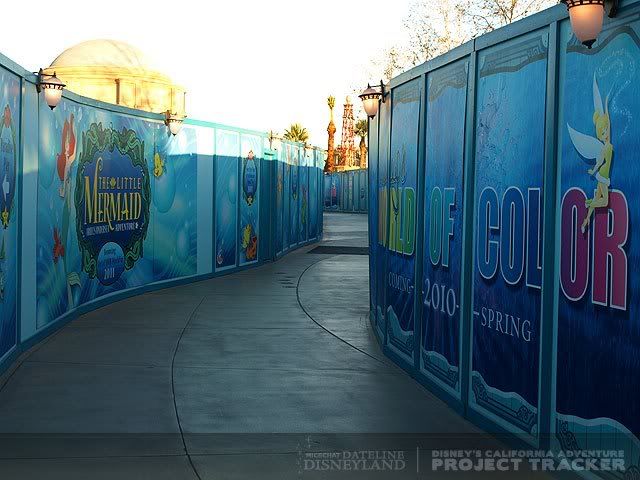 Paradise Park's cement is laid and the formation of the park is more evident now. Will this thing really hold 10,000 people?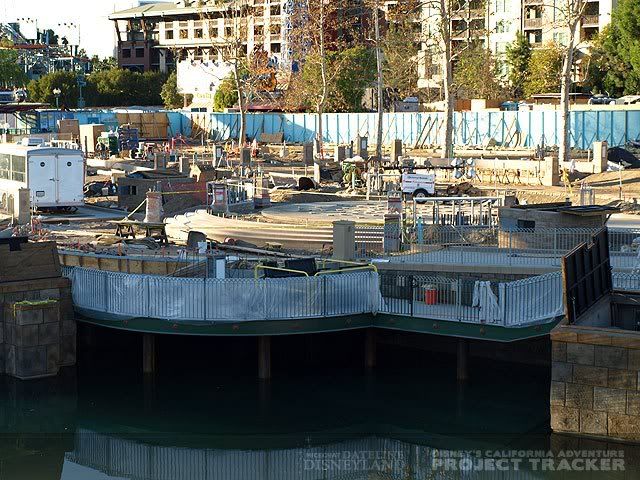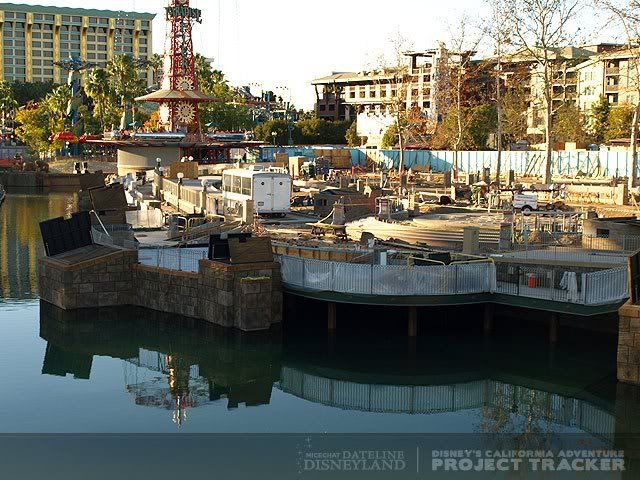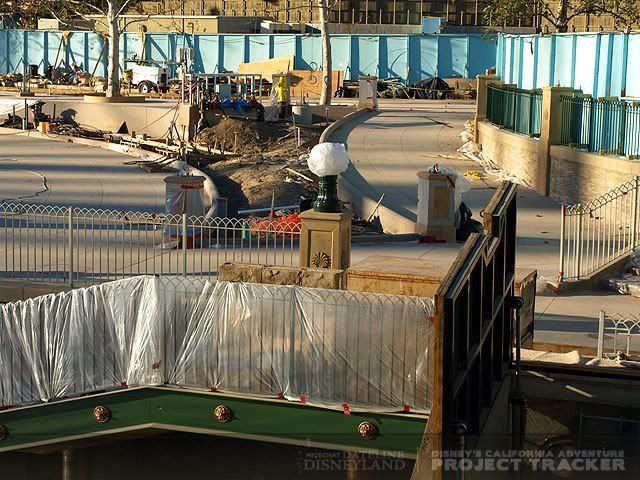 Once the cement had been laid front and center, a tech booth was set up and water levels have risen further to allow for testing on the technically intricate World of Color show.
[ame="http://www.youtube.com/watch?v=NUsWnjt0y_8&feature=player_embedded"]YouTube- World of Color Fire Testing[/ame]
MiceChatter, Solidworks Mike shares the video above of fire testing
MiceChat discussion and more videos here:
World of Color Testing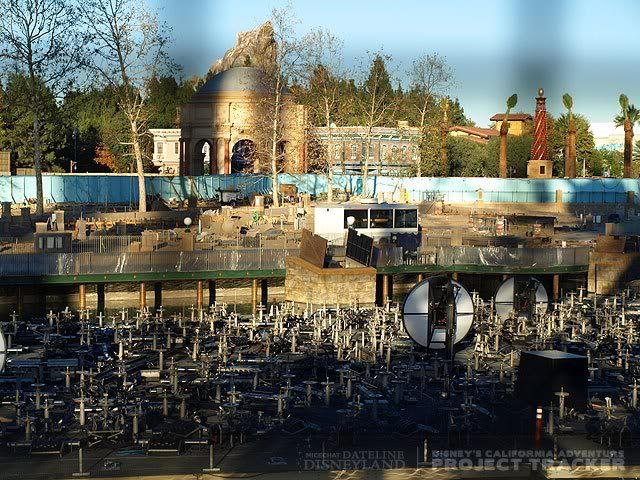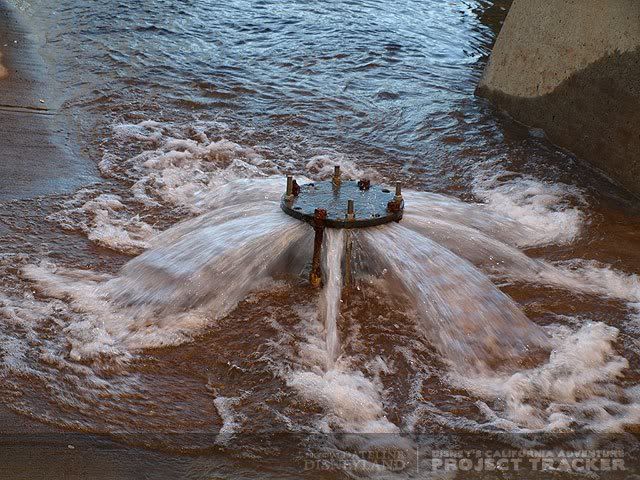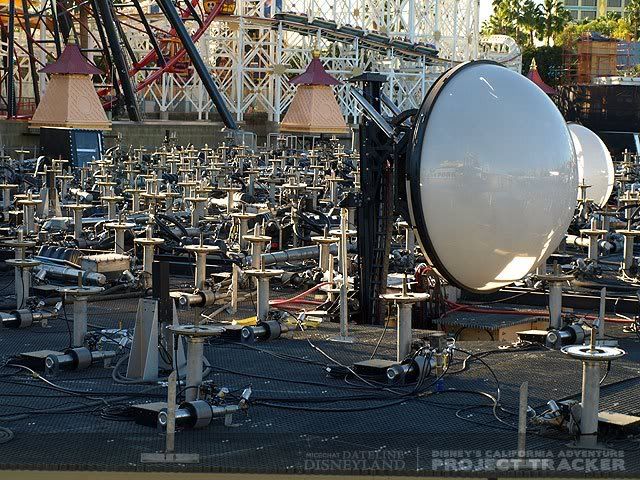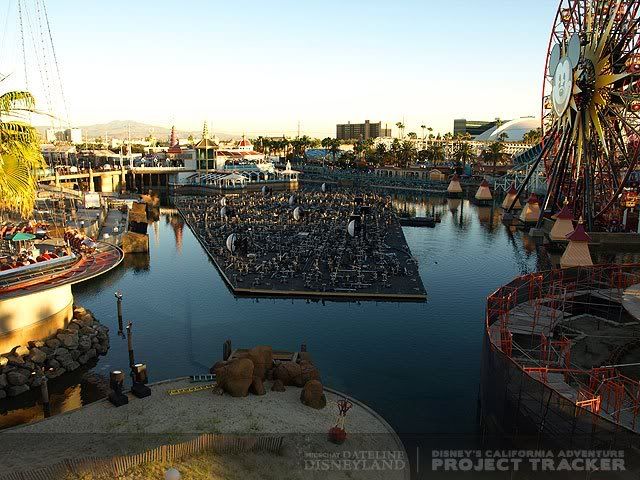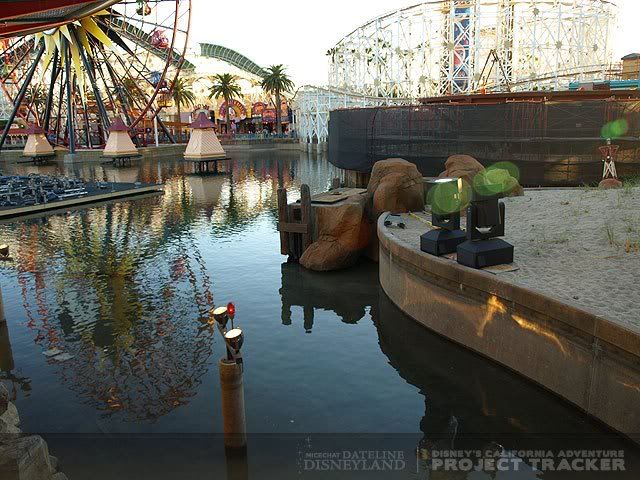 SILLY SYMPHONY SWINGS

The Silly Symphonies Swings extended queue area below continues to take shape as the rising water touches it's base.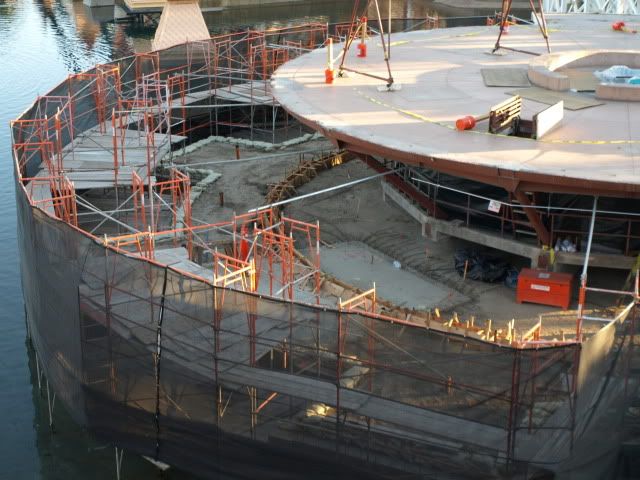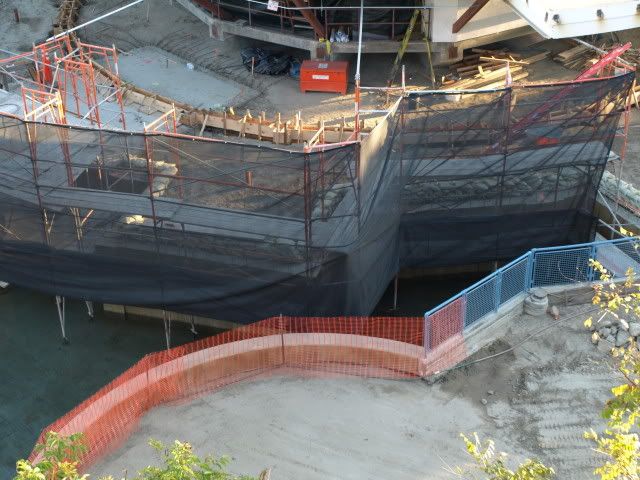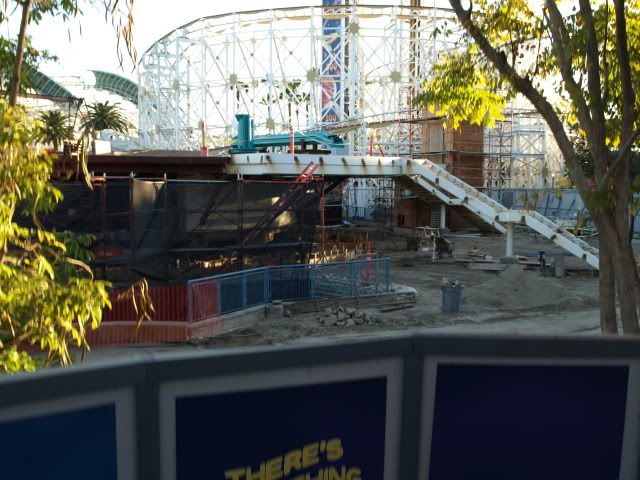 CARS LAND & THE LITTLE MERMAID
And construction continues on the major new Little Mermaid dark ride...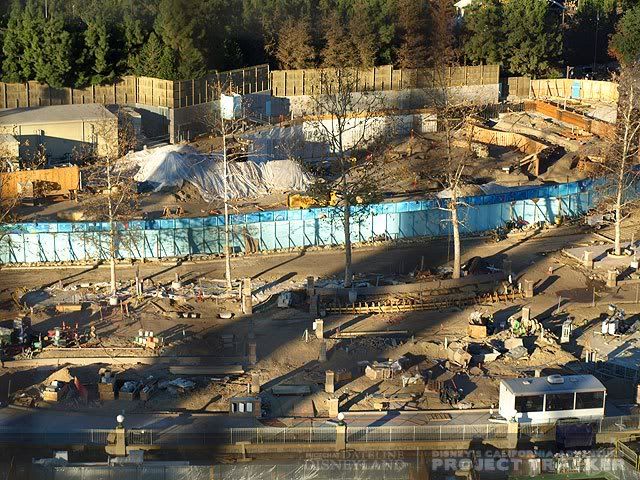 ...and the massive new Cars Land expansion.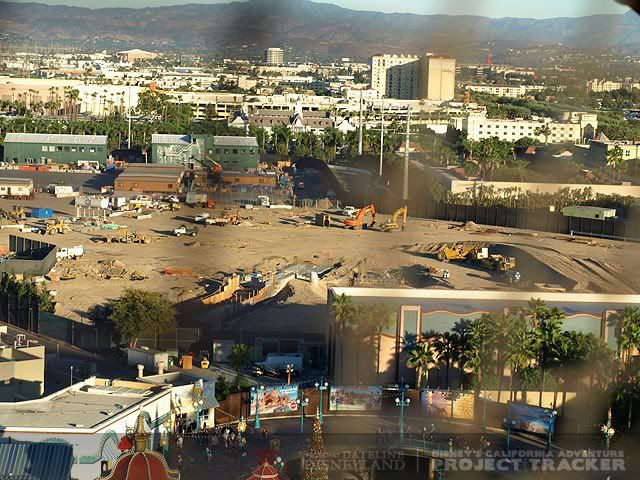 CHRISTMAS IN DISNEYLAND (NIGHT TIME)
Disneyland at Christmas time is magical. But the most amazing time of all is nighttime. Colorful lights bring an indescribable life to the park and the fireworks brighten the night sky:
Small World Holiday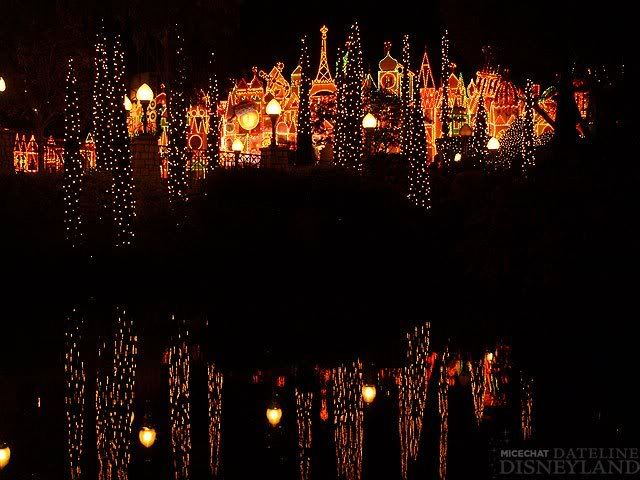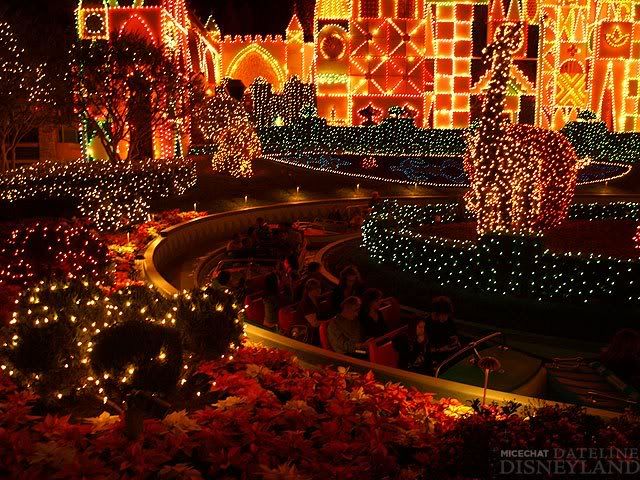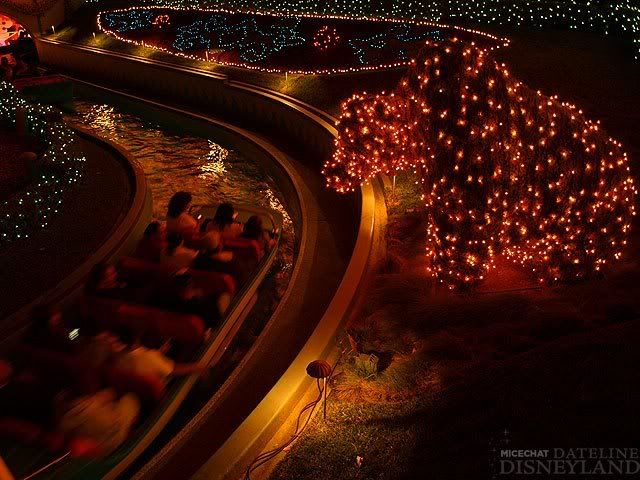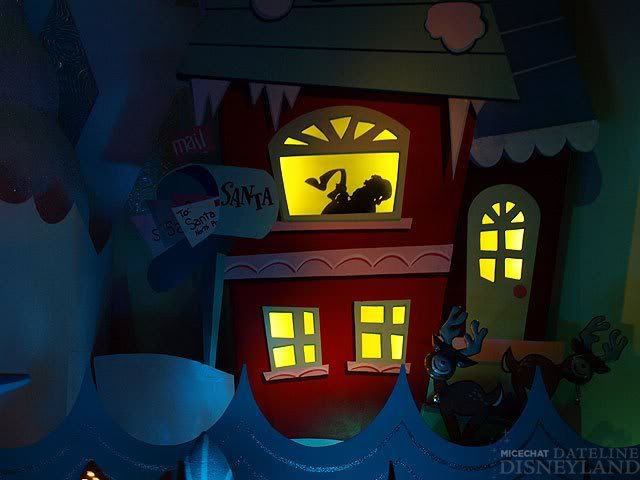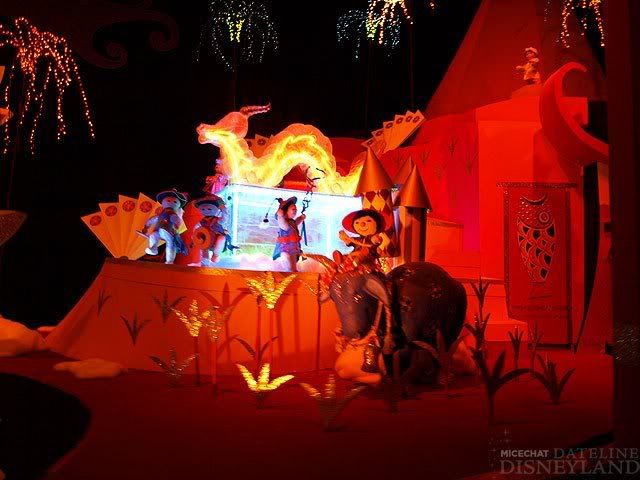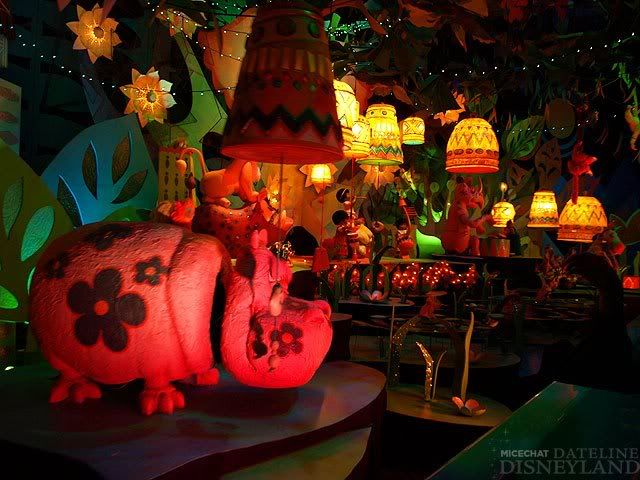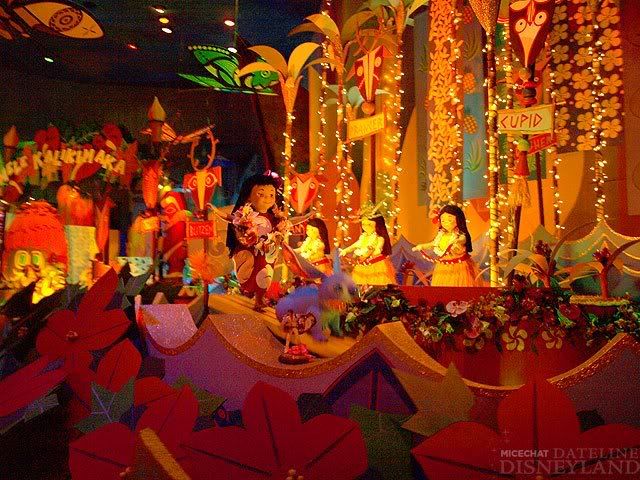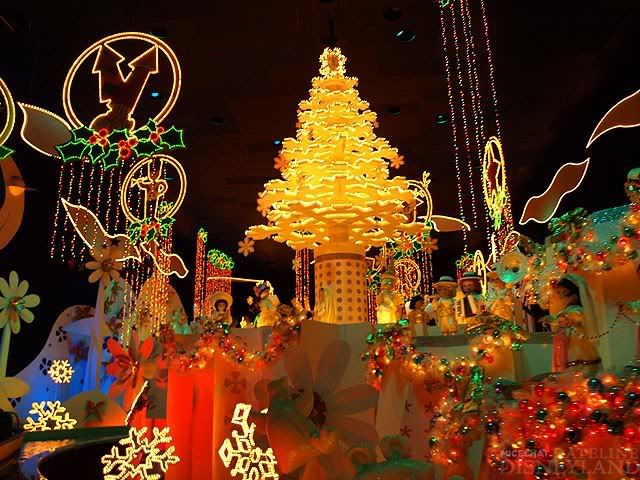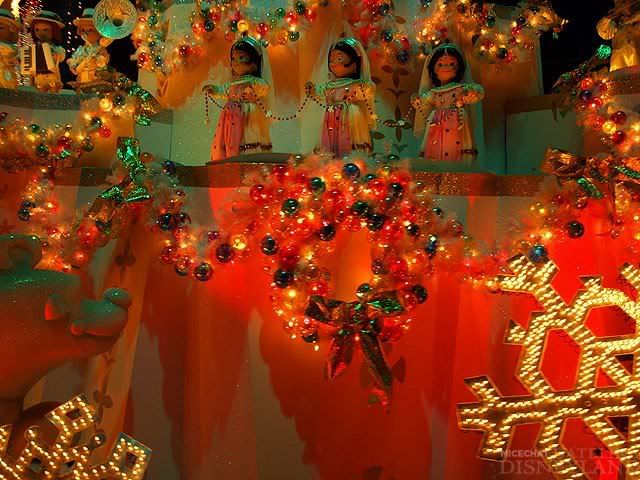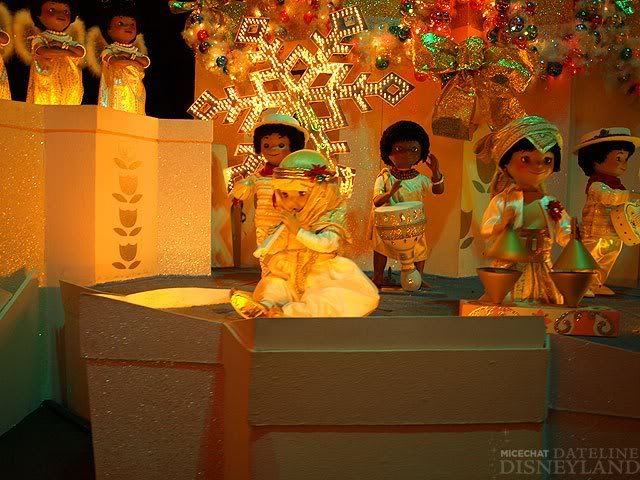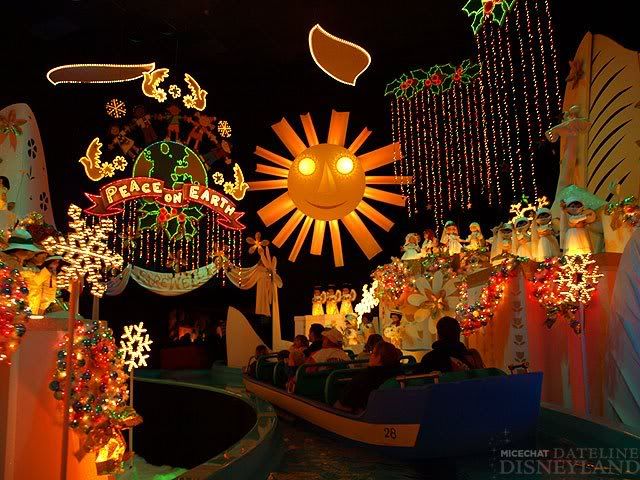 Mickey's Toon Town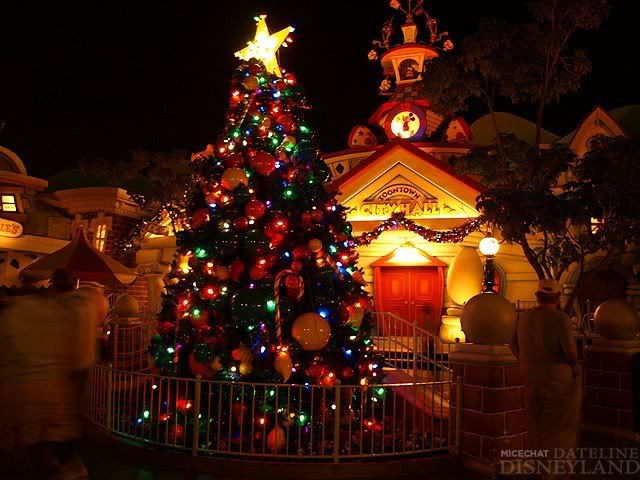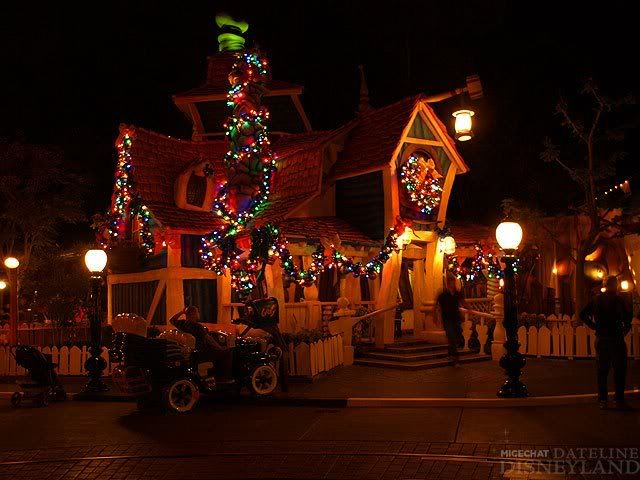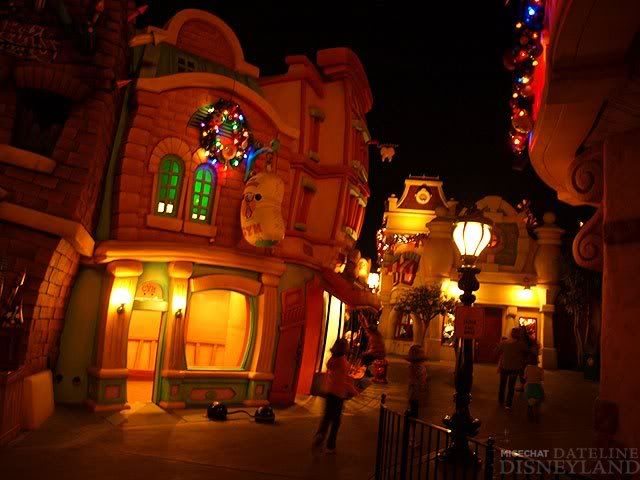 New Orleans Square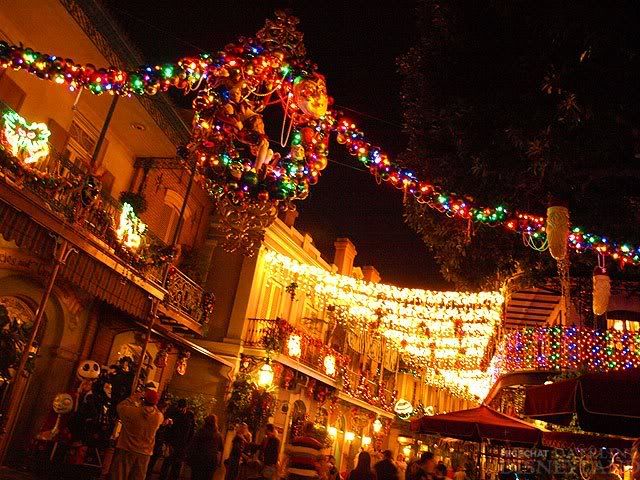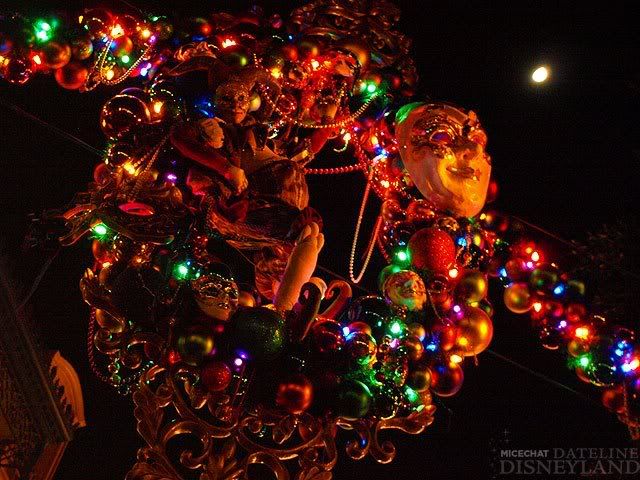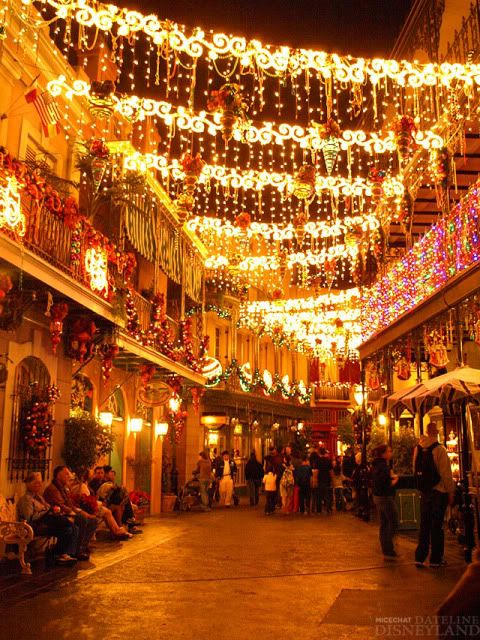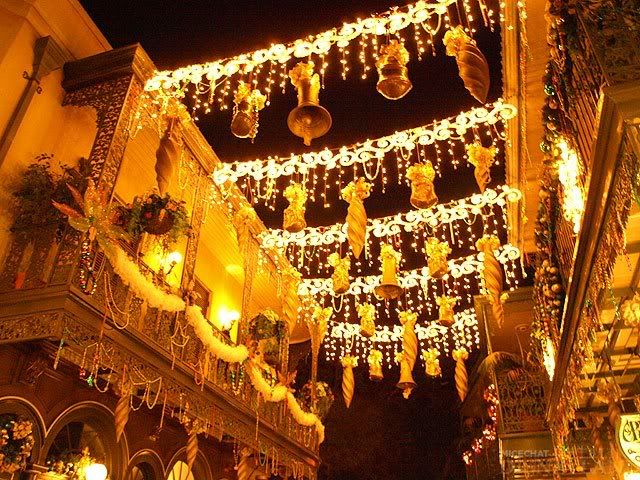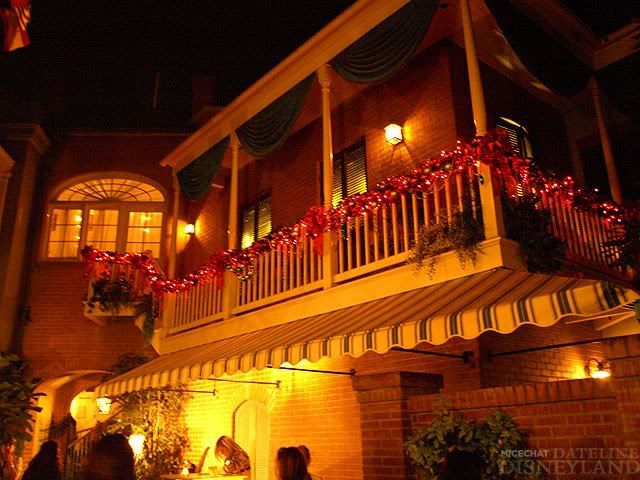 CHRISTMAS FIREWORKS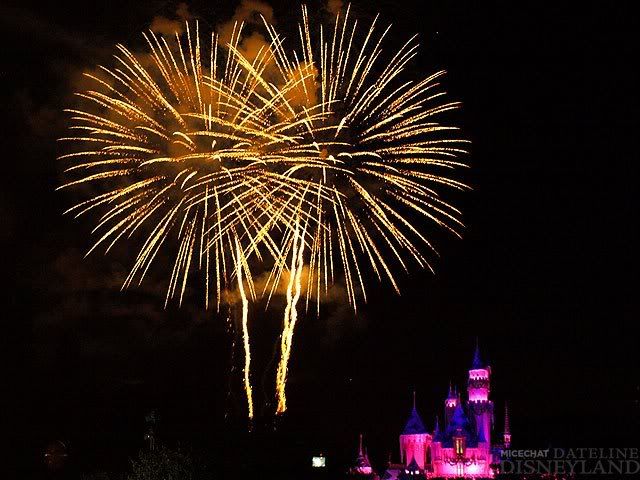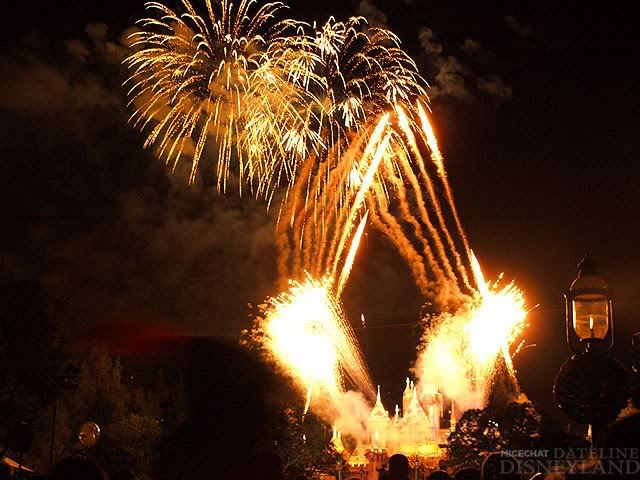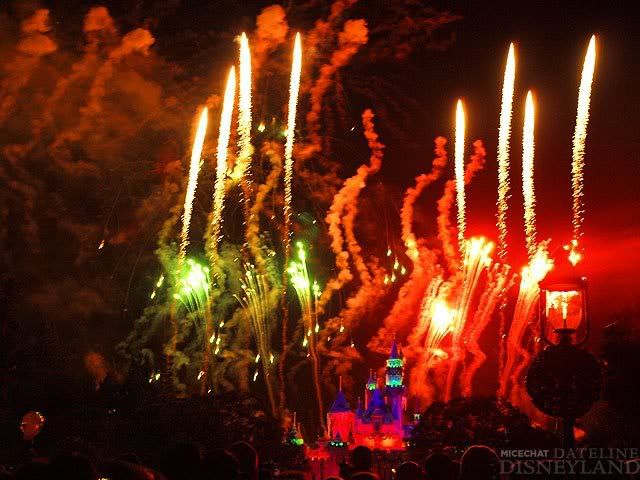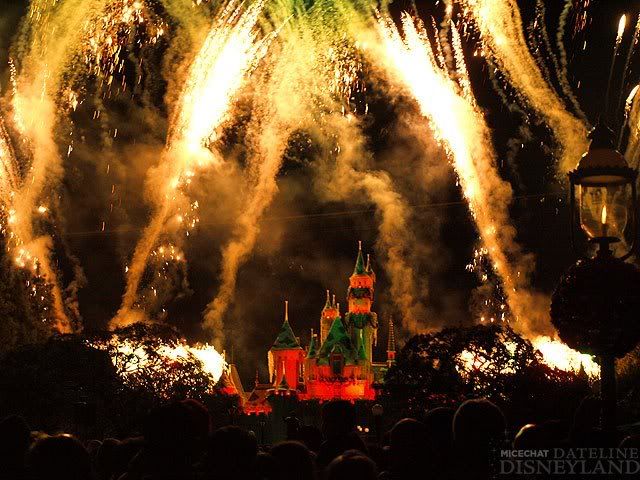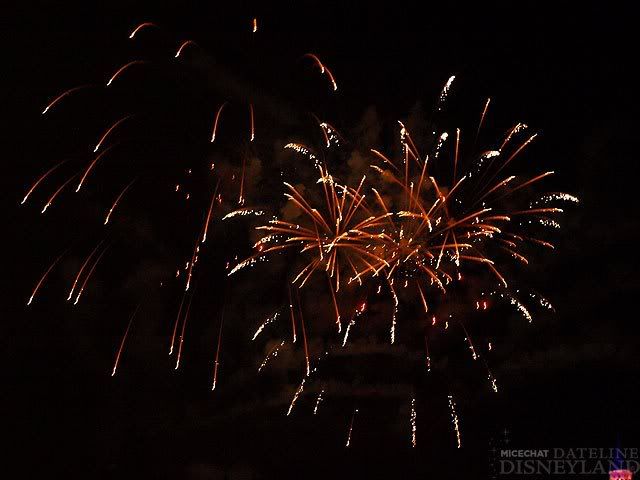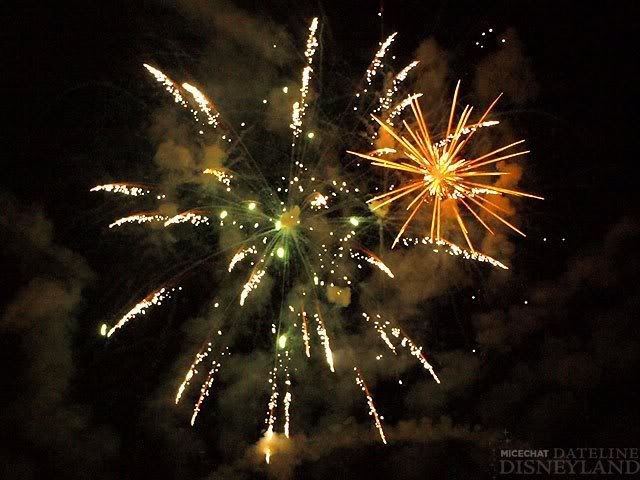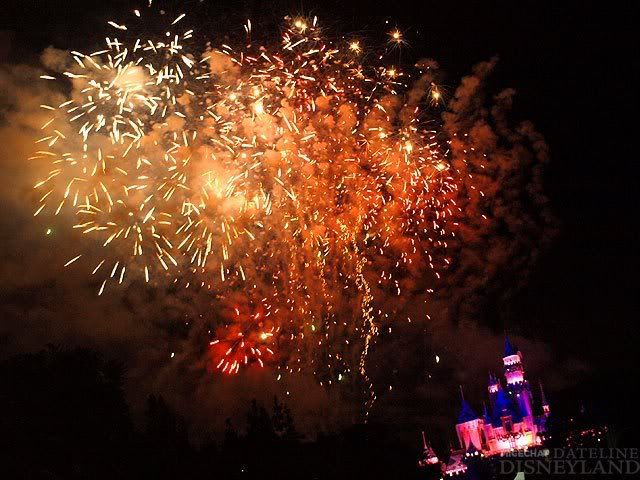 The Castle is frosted over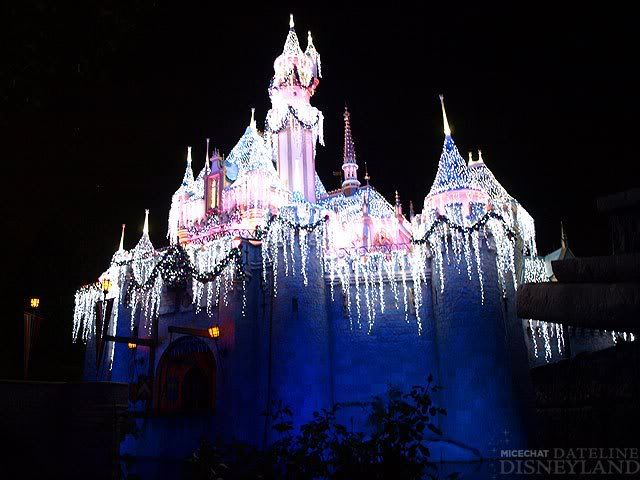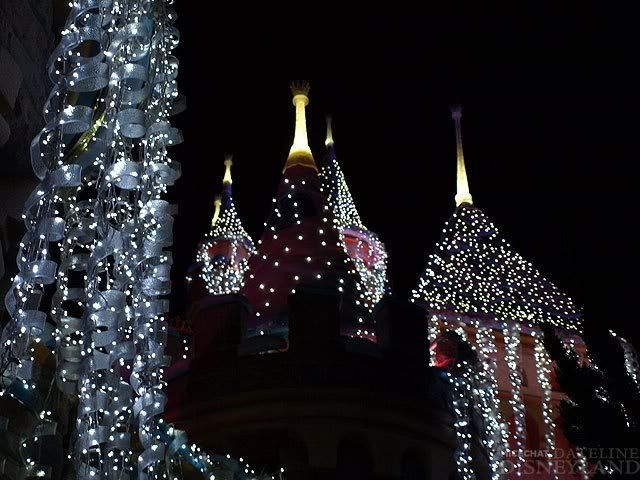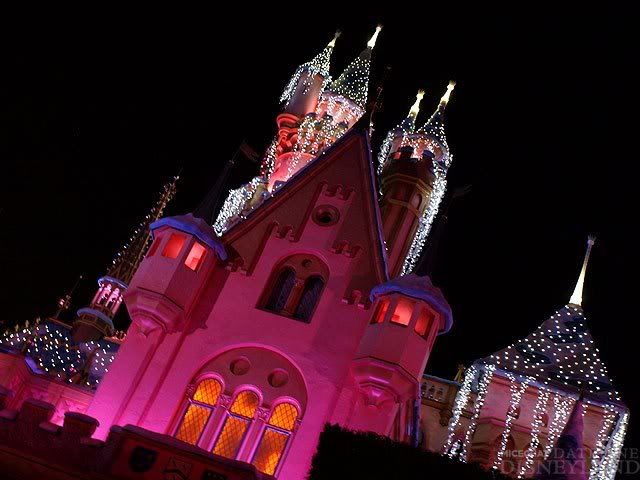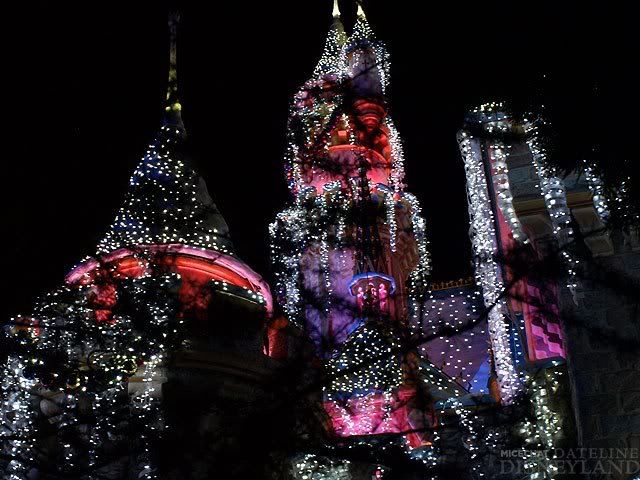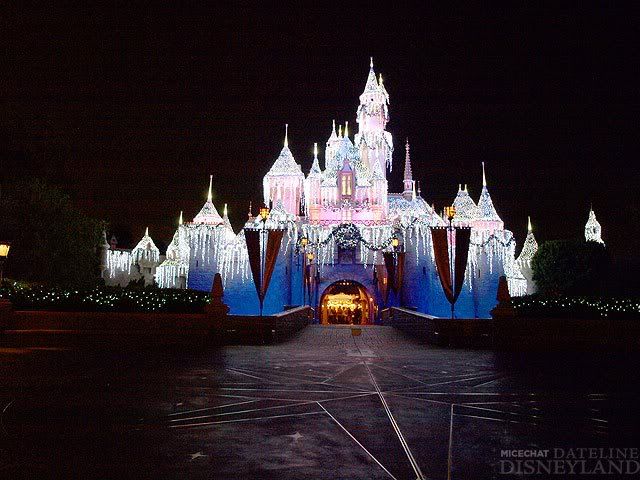 AROUND THE PARKS
Each week, we like to share fun photos from around the parks.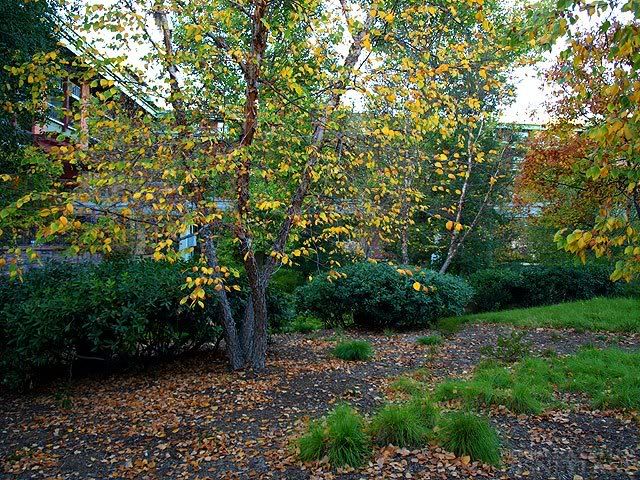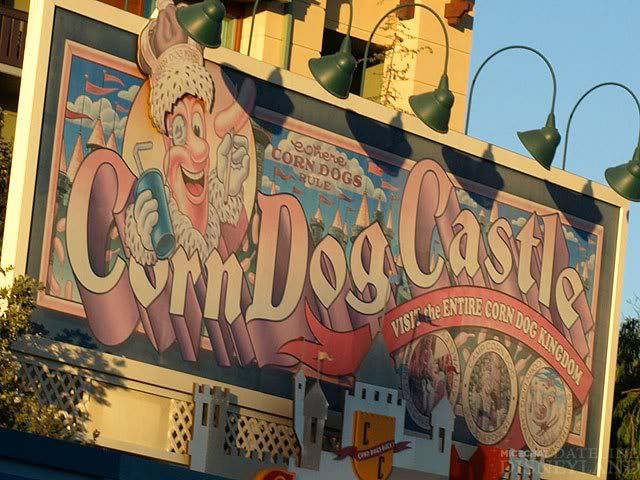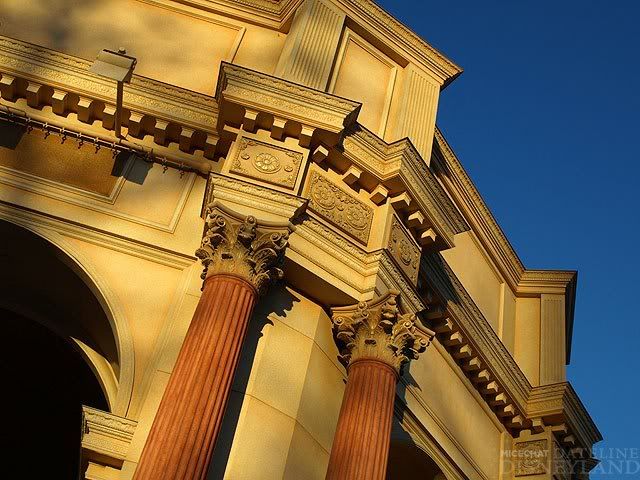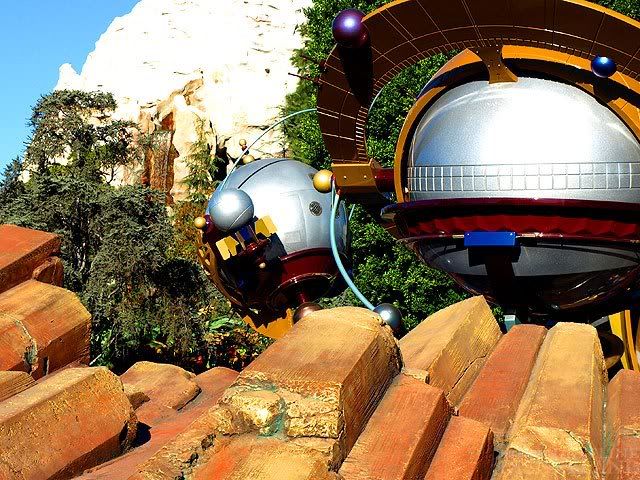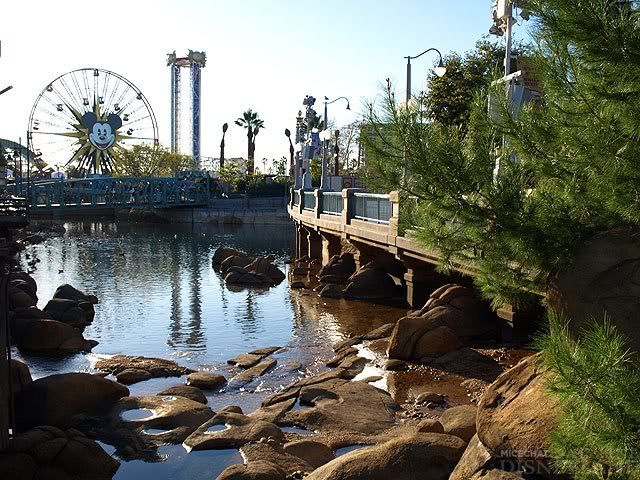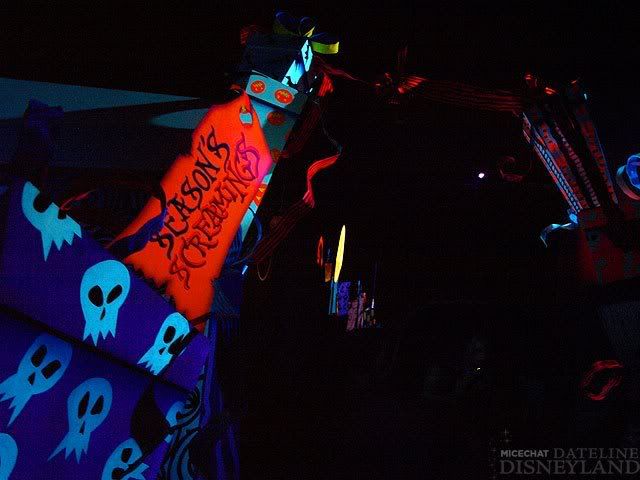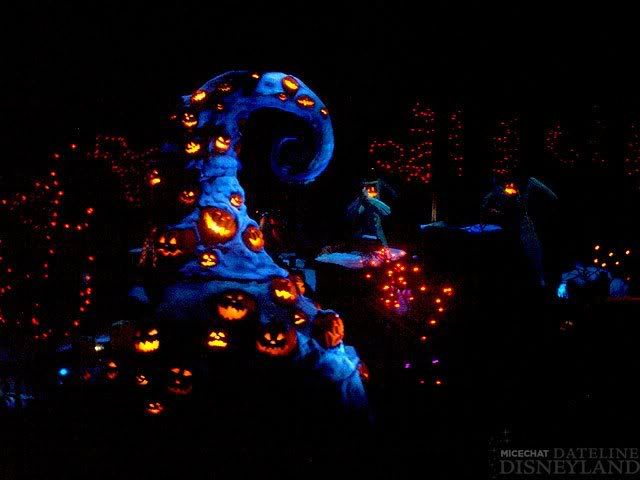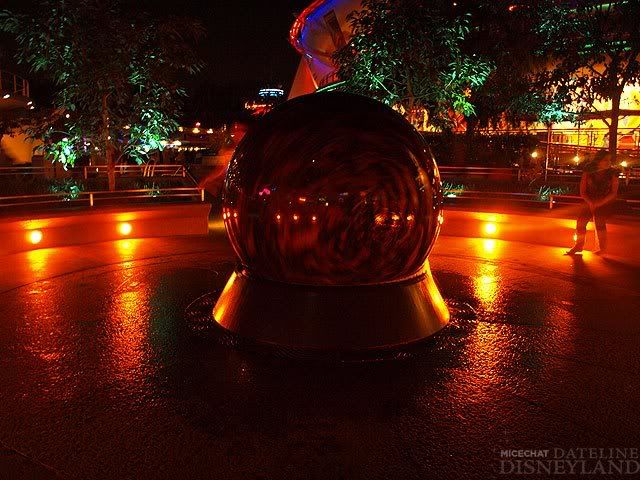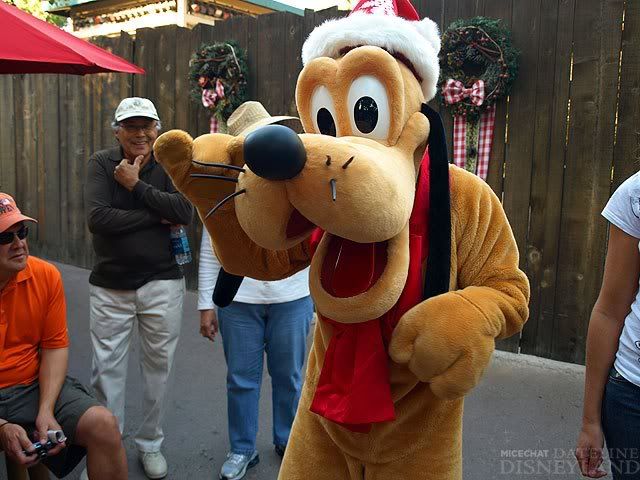 <script charset="utf-8" type="text/javascript" src="http://ws.amazon.com/widgets/q?ServiceVersion=20070822&MarketPlace=US&ID=V20070 822/US/disneylandres-20/8001/defc2f58-fb71-4fe2-b5c3-4f6a4a094641"></script>
<script src="http://wms.assoc-amazon.com/US/js/popup.js"> </script> <script src="http://wms.assoc-amazon.com/US/js/nifty.js"> </script> <script src="http://wms.assoc-amazon.com/US/js/colors.js"> </script> <noscript>Amazon.com Wi</noscript>
DISNEYLAND WEEKLY HOURS AND INFO
THEME PARK HOURS NOVEMBER 30 - DECEMBER 6
Expect heavy theme park attendance and possible parking shortages during Thanksgiving week. For a complete listing of theme park hours, please visit the
Disneyland.com Theme Park Calendar
Disneyland Park
Monday - Thursday: 10 am - 9 pm
Friday - Sunday: 8 am - 12 midnight
Disney's California Adventure Park
Monday - Thursday: 10 am - 6 pm
Friday: 10 am - 10 pm
Saturday - Sunday: 10 am - 9 pm
CURRENT ATTRACTION CLOSURES & REFURBISHMENTS
Disneyland Park
King Arthur Carrousel: Closed December 8 - 10.
Disneyland: The First 50 Magical Years/Main Street Opera House: Closed. Reopens as The Disneyland Story: Featuring Great Moments With Mr. Lincoln December 17, 2009.
Haunted Mansion: Closed January 4 - 14 to remove holiday overlay.
Big Thunder Ranch: Closed January 4 - 12 to remove holiday overlay.
Main Street Cinema: Closed January 4 through February 1 for refurbishment.
Starcade: Closed January 4 through February 1 for refurbishment.
Le Petit Chalet Gifts: Closed January 4 through February 10 for refurbishment.
Corn Dog Wagon: Closed January 4 through May 4 for refurbishment.
Tomorrowland Terrace: Closed January 4 through May 4 for refurbishment.
Rivers of America: Closed January 4 through May 6 for a major refurbishment. The closure of the river will result in the necessary closure of the following attractions:

Sailing Ship Columbia: Closed January 4 - May 6
Mark Twain Riverboat: Closed January 4 - May 6
Davy Crockett Explorer Canoes: Closed January 4 - May 6
Pirate's Lair on Tom Sawyer Island: Closed January 4 - May 14



Disney's California Adventure Park
Grizzly River Run: Closed January 4 - 8 for refurbishment.
Redwood Creek Challenge Trail: Closed January 11 through February 19 for refurbishment.
It's Tough To Be A Bug!: Closed January 20 - 21.
Francis' Lady Bug Boogie: Closed January 25 through February 4.
Orange Stinger: Closed for retheming. Reopens Spring 2010
The Little Mermaid: Ariel's Undersea Adventure: Under construction.
Souvenir 66 and Corn Dog Castle: Store and dining location closed for remodeling through May 2011.
Paradise Bay: Drained for construction of upcoming Disney's World of Color show. Expected to be refilled mid-October 2009.
Disney's World of Color Nighttime Spectacular: New show under construction. Debuts Spring 2010.
Golden State Park and Amphitheater: Closed. New, larger viewing area for Disney's World of Color viewing under construction in same location. The new viewing area is scheduled to open February 2010 as Paradise Park.
STAR OF DISNEYLAND PARADE
IS A REAL TURKEY
<script charset="utf-8" type="text/javascript" src="http://ws.amazon.com/widgets/q?ServiceVersion=20070822&MarketPlace=US&ID=V20070 822/US/disneylandres-20/8001/defc2f58-fb71-4fe2-b5c3-4f6a4a094641"></script><script charset="utf-8" type="text/javascript" src="http://wms.assoc-amazon.com/20070822/US/js/8001_6.js"></script>

<script src="http://wms.assoc-amazon.com/US/js/nifty.js"> </script> <noscript>Amazon.com Widgets</noscript>
<table border="0" cellpadding="5"><tbody><tr><td valign="top">As we bring this week's edition of Dateline Disneyland to a close, we would like to thank all of you for your continued support. Because of your guest comments and PayPal donations, we have been able to keep this column going. If you would like to support Dateline Disneyland, please consider doing so via a safe and quick PayPal donation.
To donate, click here.
Don't forget that MiceAge and MiceChat have loads of new content weekly! Don't miss
David "Darkbeer" Michael's
In the Parks
column which runs here every Friday and is packed full of Southern California theme park news, photos, and gossip. And if you want even more Disney theme park goodness, don't miss
MiceChat's Weekend Update
, which takes a look at Disney theme parks and other international landmarks, curiosities, and oddities every Saturday!
Dateline Disneyland is on Twitter!
Follow us for updates throughout the week with links to breaking news, mini updates, photos, and links to newsworthy MiceChat discussions. Visit
Twitter.com/DatelineDisney
, or check out the widget to the right to follow us!
Andy should be back again next week, but I had a blast filling in for him today. Thank you for reading and we hope to see you here again real soon!
-Fishbulb

<script type="text/javascript">
tweetmeme_source = 'micechat';
</script>
<script type="text/javascript" src="http://tweetmeme.com/i/scripts/button.js"></script>
</td><td bgcolor="#cccc9a" valign="top" width="235">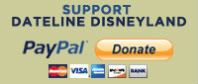 Love reading Dateline Disneyland?

If so, consider donating so the updates can keep coming through a quick and safe PayPal donation. Thanks for your support!



<object classid="clsid:d27cdb6e-ae6d-11cf-96b8-444553540000" codebase="http://download.macromedia.com/pub/shockwave/cabs/flash/swflash.cab#version=9,0,124,0" id="TwitterWidget" height="335" width="225"><embed src="http://static.twitter.com/flash/widgets/profile/TwitterWidget.swf" quality="high" bgcolor="#000000" name="TwitterWidget" allowscriptaccess="sameDomain" allowfullscreen="false" type="application/x-shockwave-flash" pluginspage="http://www.macromedia.com/go/getflashplayer" flashvars="userID=16832260&styleURL=http://static.twitter.com/flash/widgets/profile/smooth.xml" align="middle" height="335" width="225"></object>
</td></tr></tbody></table>
<script src="http://ws.amazon.com/widgets/q?Operation=GetResults&InstanceId=0&TemplateId=800 1&ItemId=0786855592,0786854197,1423104595,14231097 59,0786883723,1423101553,B001EQUESC,1423119150,078 6856319,B0009W5KCM&ServiceVersion=20070822&MarketP lace=US" charset="utf-8"></script>
<script src="http://ws.amazon.com/widgets/q?Operation=GetResults&InstanceId=1&TemplateId=800 1&ItemId=B000AA4MHM,1595800336,0679757473,07868555 41,1423101553,0786856319,0786855592,1423119150,B00 1EQUESC,0786854197&ServiceVersion=20070822&MarketP lace=US" charset="utf-8"></script>
<object id="utsFlashContent" data="http://g-ecx.images-amazon.com/images/G/01/x-locale/personalization/uts/flash/PTv8.swf" type="application/x-shockwave-flash" height="1" width="1">
</object>