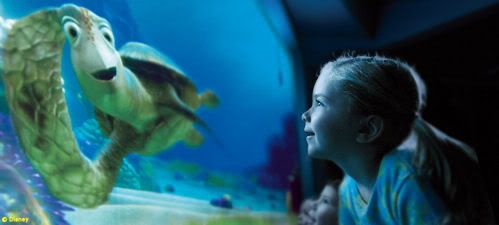 You're out of town on business and looking for a good place to eat, so you point your smartphone at the neighborhood in front of you. Not only do you see the camera's view of the streets and buildings on screen, but the buildings within view are highlighted and you can even see what tonight's specials are.
You're at a concert enjoying your favorite music by your favorite band. Glance up at the Jumbotron and not only do you see a large shot of the crowd, you also see what everyone's posting to Facebook and Twitter.
You're at Epcot, exploring World Showcase with your kids and having an adventure. Carrying specially programmed cell phones, you receive clues and instructions from Disney characters guiding you on a tour around the lagoon--and helping you solve mysteries and foil bad guys.
Welcome to the world of augmented reality (AR), the place where virtual stories and information integrate with real life in real time.
Full Story at:
Disney's Augmented Reality: Seeing is Believing