So on the 21st I worked a full day and then taught a class before I could go home to pack my bags for the trip. While in class Monique (daughter) called to say her car died and that I might have to take a shuttle to her house. We then decided that maybe I should rent a car. I told her I would stop off at work on my way to my mothers to rent a car.
Thankfully I was smart and decided to make the "Purse" portion of my granddaughters (Izzy) cake ahead of time so I could just take it on the plane. While packing my ex's son decided to apologize for being a butt-head via texting and wanted to text me constantly. I finally got packed, told my cousin good bye and headed out the door. I stopped off at work to use the computer to book a car to only spend half an hour to find out that there were no cars available at SeaTac. I had to call Monique back and she ended up renting a car at a Budget near her so she could pick us up (me and my mom).
By the time I got to my mom's it was almost 12:45 am. I got maybe 2 1/2 hours of sleep before I had to get up and get ready to go to the airport. I had to help mom with her bags and to lock up her house the way she wanted.
My mom needs assistance to get to the planes so we got her a wheelchair. I tried to have her hold the cake while I pushed the chair but she damn near lost the cake so I ended up holding the cake and pushing the wheelchair all at once. An attendant helped her get on the plane and then it was nap time for me. Of course the cake was on the floor between my feet so I could make sure it didn't fall or anything.
The flight went well and we got our bags and Monique picked us up. She took the scenic route to her house so my mom could look at everything.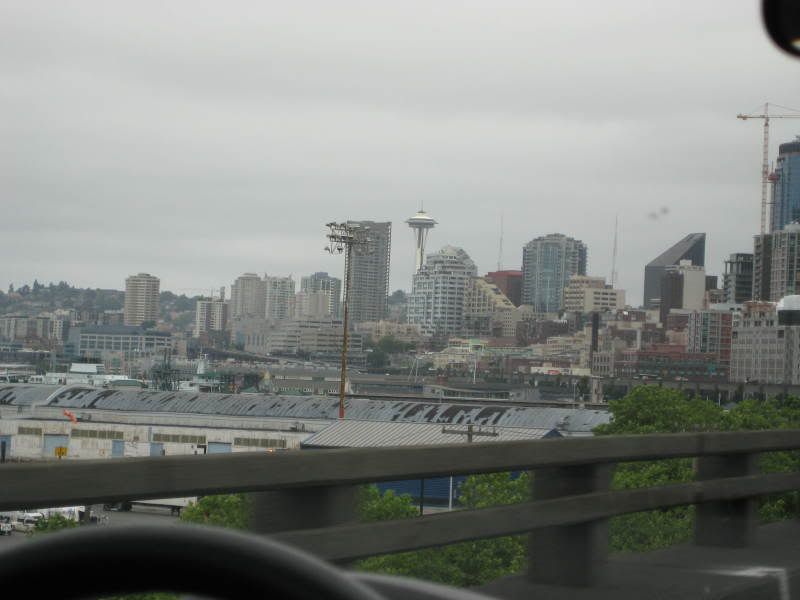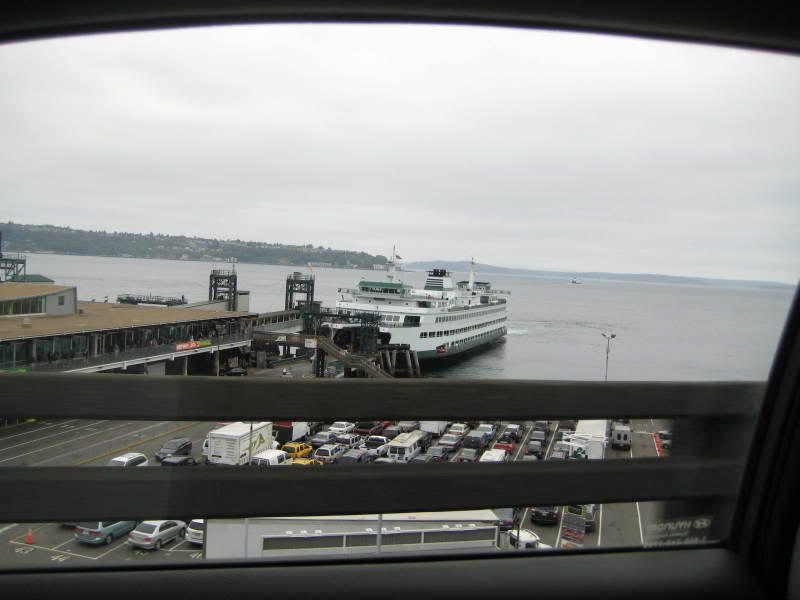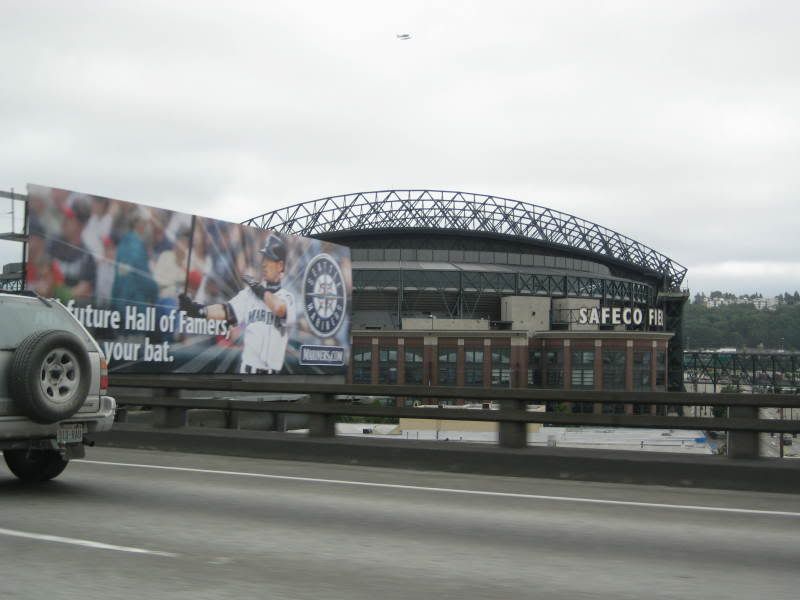 We made a quick stop at Monique's apartment before we headed out to lunch at Red Robin's and then out to Stanwood to pick up Izzy.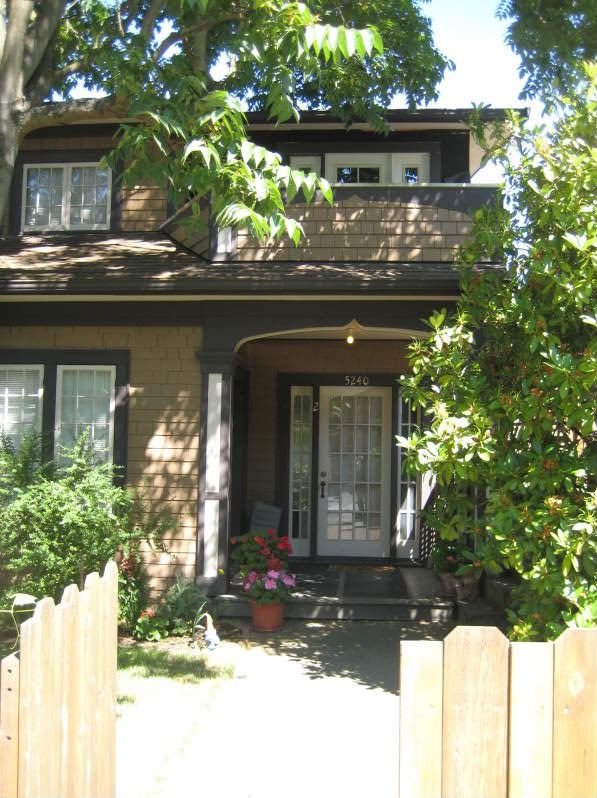 When we picked up Izzy her mother said that she would be busy packing for their upcoming move on Friday and that she was so glad we were taking her so she could get more done.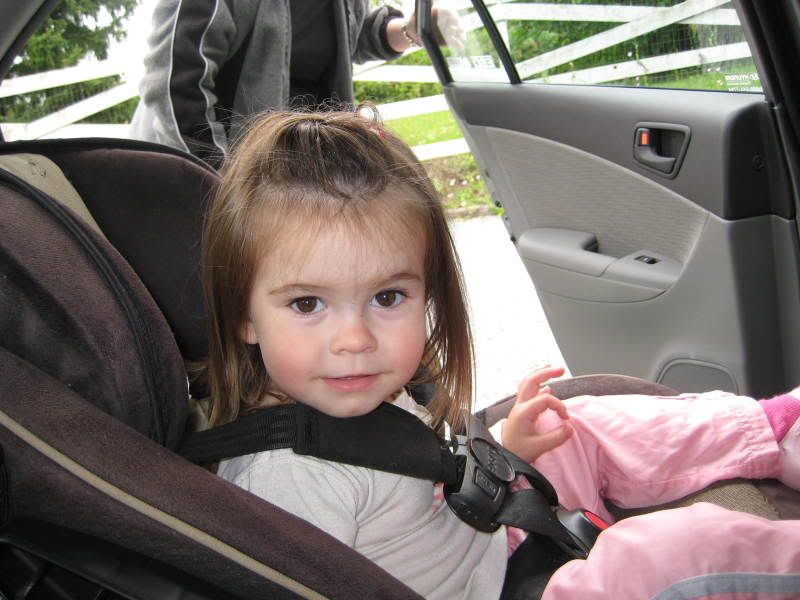 So off we went to the Lane Bryant Outlet that my daughter runs so we could buy new clothes. Izzy was a great help and we had a lot of fun and spent a lot of money.
We went home to rest and relax after shopping. Izzy sat down to watch several Disney movies on VHS which my daughter and son used to watch when they were kids.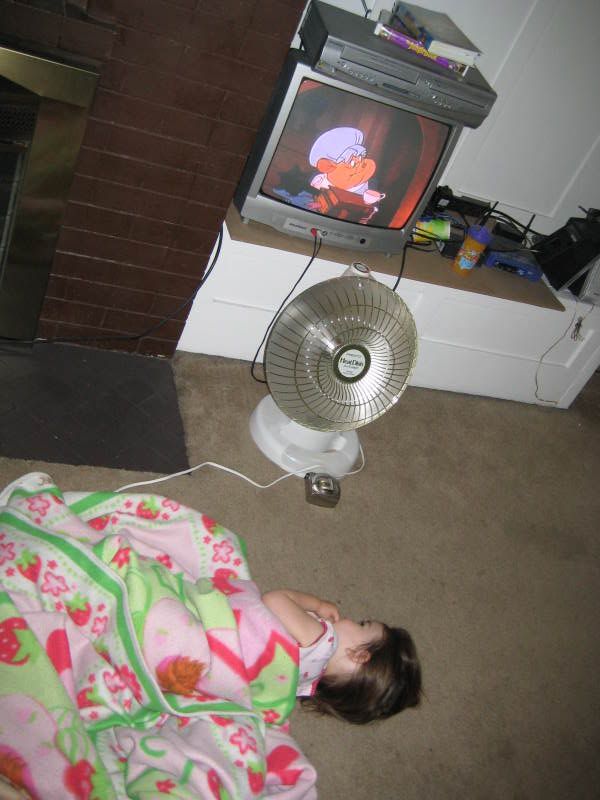 Wednesday was Izzy's birthday and once we got up and out we went to lunch at P.F. Chang's and did more shopping for her birthday. But I really needed to go back to Monique's so I could finish the cake for the party that night. Let me tell you I hate being rushed when decorating a cake and this cake was the worst. By the time we finally got home I had to hurry up and finish the cake so we could get back on the road. So of course everything that could go wrong did and the cake didn't meet my standards. Izzy liked the pink frosting so much that she snuck behind my back and with a spoon wiped out a large chunk of frosting!
Anyway we made it to the party and had a great time. Well we did have some drama as the muffler pipe on Monique's car broke on the way to the party but luckily the DIL's brother had a friend come and take it to his shop and fit it.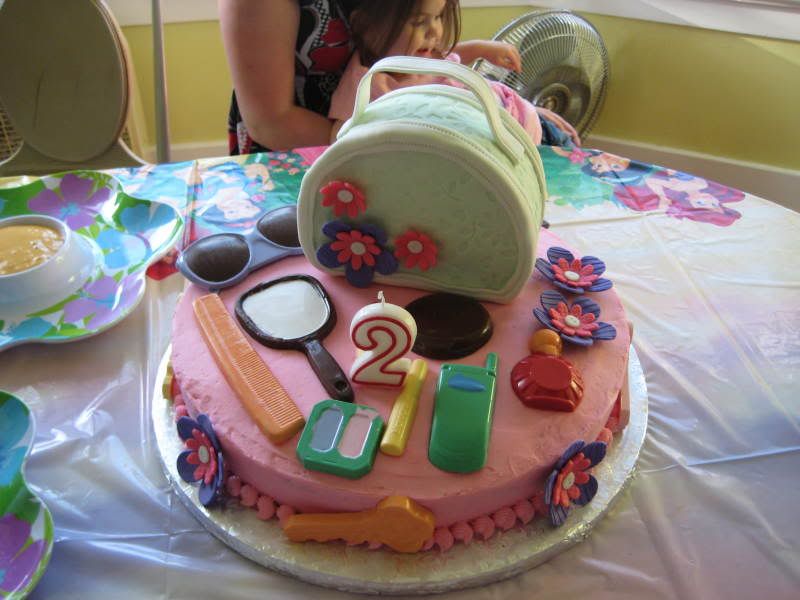 The Birthday Cake
Yummy cake Grandma!
Zachary and his Nana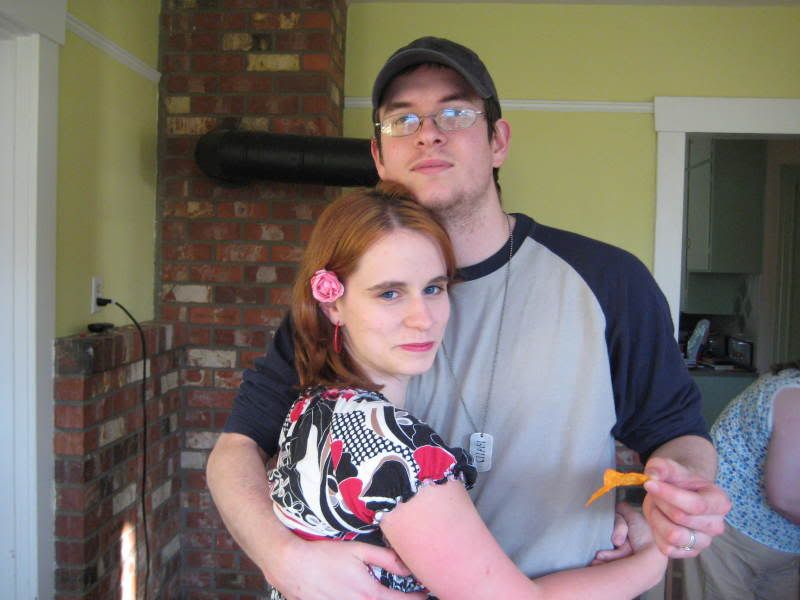 Zachary and Korinna
Izzy and the Hanna Montana sleeping bag that Great Grandma bought her.
Thursday was a slow day with just hanging out with Monique and my mom and some light shopping. Oh and did I mention that at the B-day party we found out that my son and DIL didn't do any packing while we had Izzy....lazy kids.
Friday morning came and it was time to get ready to go home but it was just enough time for the DIL to call me and say that it was over between her and my son that her parents were going to help her find a place to live and once she got settled she would tell us where they were at. I will believe they are seperating when I see the divorce papers. These two are so young and stupid it scares me.
Any way we went to lunch and ate Thai food, then came the pedicure.
After that I visited a chocolate shop that had just opened up and had to indulge in the goodies.
Then we headed back to Monique's to pick up our bags and head to the airport.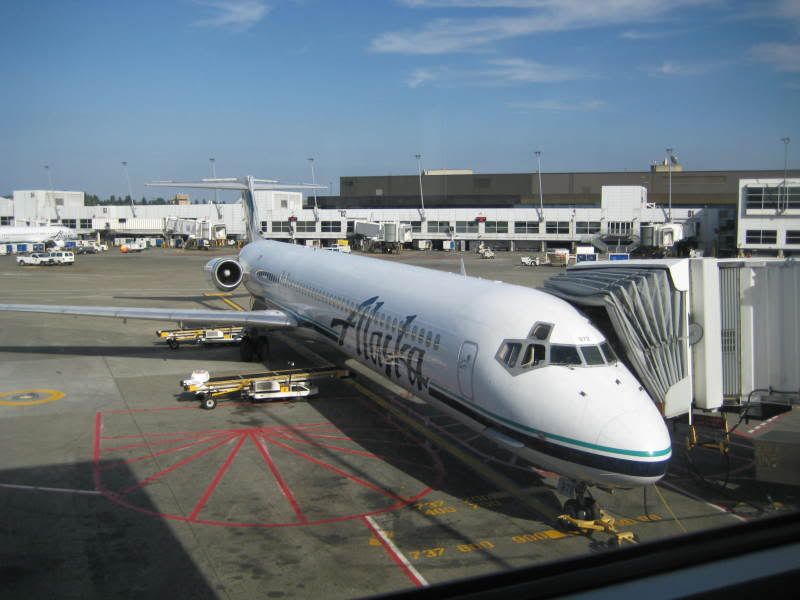 Everything went well on the trip back. I love my family but I wish that just once I will be able to visit them with out the drama.