The weekend is upon us, and it's a big one for lots of reasons. Many folks have either today or Monday off for Presidents Day, and that means crowds for Disneyland! It is also Valentines Day on Sunday and the perfect excuse for even more folks to head out to the parks. So make your plans early and start calling restaurants to see if you can still make a dinner reservation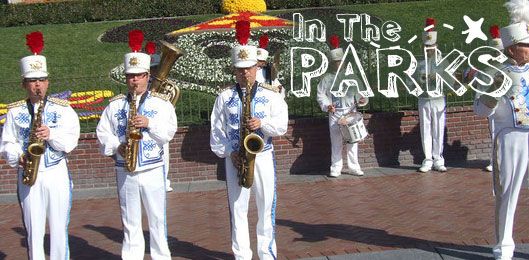 Perhaps the most exciting activity is taking place where guests aren't likely to enter at all . . . the Captain EO theater. Let's get to today's news and your alternatives for a busy Disneyland Resort. You'll be surprised by just how much is going on in the SoCal entertainment and amusement industry.

New "Domestic Parks" Pass for Disney's Well Traveled Fans
We have some interesting news which is sure to be popular with Disney Vacation Club members. A new annual pass has been developed for the Disney parks in the USA. This new "Domestic Parks Pass" is essentially a combined annual pass for both Walt Disney World in Florida and the Disneyland Resort in California and should be rolling out soon. The price is expected to be in the $800 range. We'll leave it to you to debate the price point and whether this pass would be much of a value at such a high price point.
Disneyland Resort News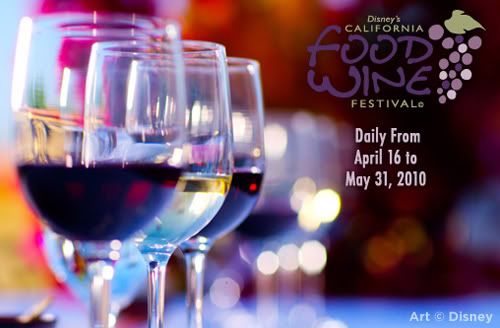 Disney is offering AP Discounts for the Annual Food and Wine Festival
DCA Food and Wine discounts for passholders through February 15th.
Annual Passholders will be able to register from February 4 through February 15 to get special reduced prices for these events:
Winemaker dinners Regular Price $135; Annual Passholder Price $110
Brewmaster Dinner Regular Price $110; Annual Passholder Price $90
Finale celebration
More information about Disneyland Resort's 2010 Food and Wine Festival HERE
For you financial geeks
Disney corporate earning report has been released. Among the interesting details, Disneyland's attendance was up 15% compared to a loss of 1% at Disney World. There is quite a conversation gong on about the financials and what they mean, right here on MiceChat:
http://micechat.com/forums/disneylan...-down-1-a.html
Captain EO Testing
For those of you who have been following the Captain EO saga, (the return of which was first announced first by Al Lutz last Summer and then promptly denied by Disney) it now looks like the attraction is getting closer to an opening. Cast members have been invited to test the show later today (they are trying out the use of the audience motion platform according to Al), and cast member training is being conducted later this weekend. Apparently plans are also in place for a photo op and premier with members of the Jackson family and cast of the 3D attraction upon its return.
We'll post, Twitter, and Facebook the news as soon as we have either a firm date or the attraction opens. Follow us to keep current with breaking news!
Happy Un-Birthday DCA
Happy Un-Birthday DCA
Disney's California Adventure turned 9 on Monday and no one really noticed. There was no Disney "Celebration" or buttons, or cake, or even a mention at the park across from the Happiest Place On Earth. While there may not have been an official celebration this year, by this time next year, DCA will be well on its way to become a whole new adventure. Let's just call this year's lack of recognition a down-payment on the festivities soon to come.
Refurbishment, Renewal, and Reconstruction at the Disneyland Resort

The resort is a maze of walls throughout California Adventure and around the Rivers of America at Disneyland. Sadly, the river refurb was cut back and the major retheme and new storyline was cut (for now). But let's take a look at some photos of the progress in the parks and a few areas which have recently reopened.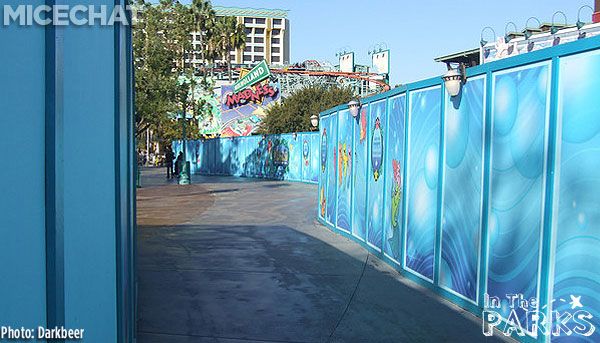 The corridor of future dreams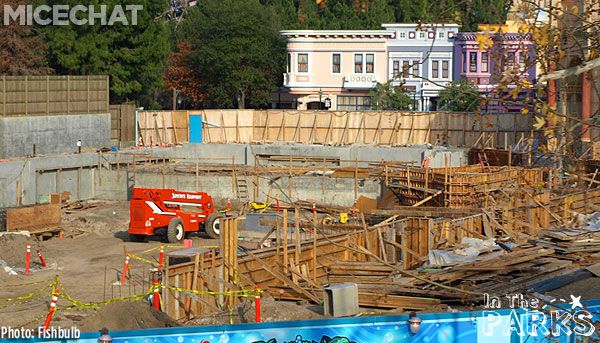 Mermaid on top, Paradise Park (World of Color viewing) on the bottom
Paradise Park seems a bit stalled. While there is always a lot of activity,
it seems to be taking forever to complete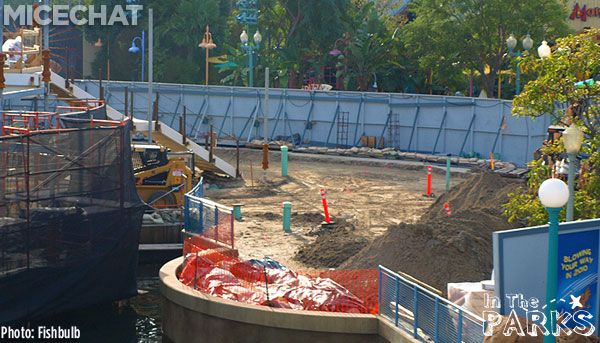 It's been gone for a while, but the half of the tugboat play area
nearest the Silly Symphony Swings has been removed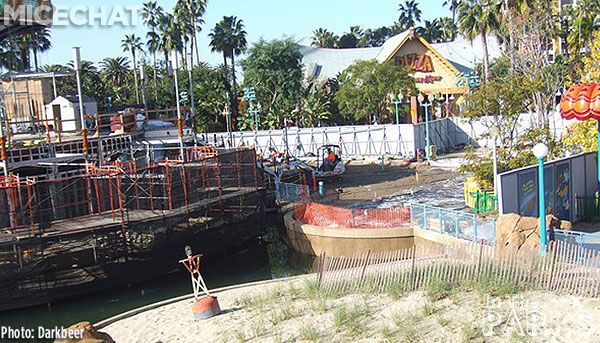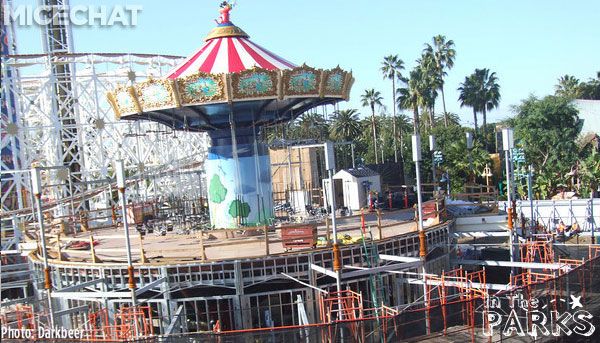 Silly Symphony Swings queue area begins to take shape below while simple
sling swings are added above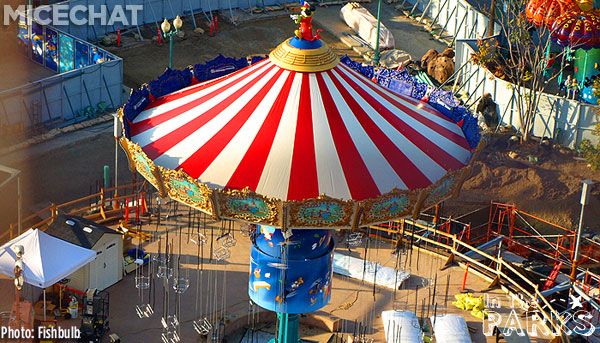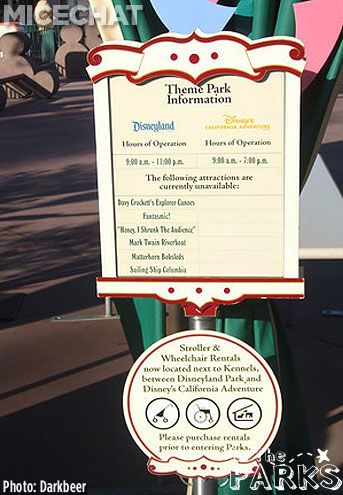 The walls may mostly be at DCA, but the bulk of
the closures are at Disneyland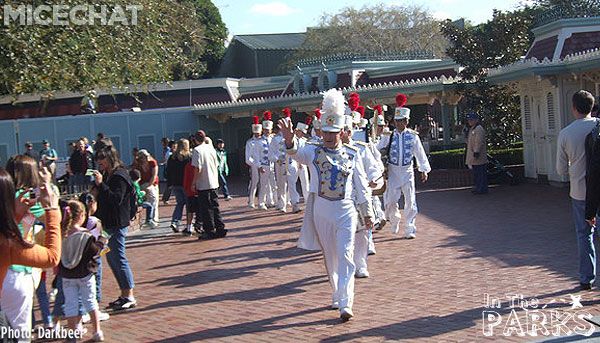 Note the construction in the area behind the band (former stroller rental)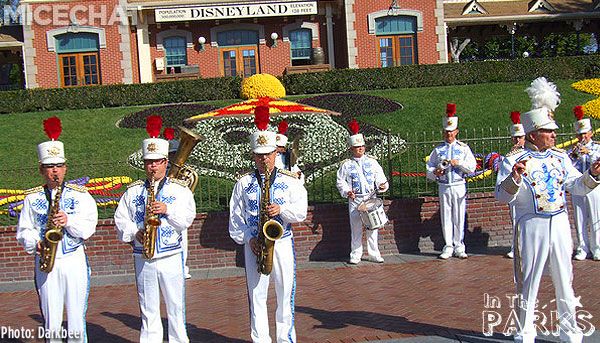 It's always sunnier at Disneyland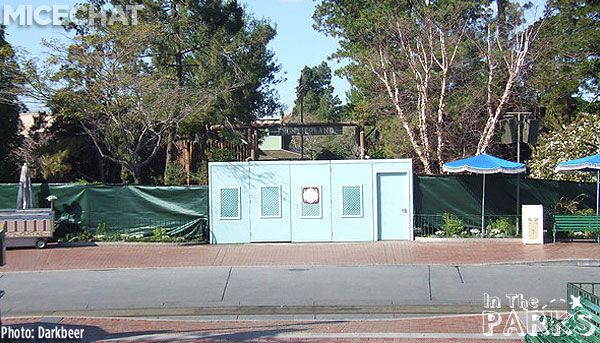 The entry to Frontierland is still closed while the bridge is being replaced

:love: Valentines and Presidents Day :love:
For all you love-birds (and guys who may have forgotten), Sunday is Valentines day. Expect the parks to be busy this weekend between couples looking for a nice romantic place to spend Valentines Day and tourists who have an extra day off on Monday for Presidents Day. While Disneyland may not reach capacity, it may seem that way with all the construction walls and ride closures.

Even though Disneyland will be packed, that doesn't mean there aren't some very special things for you to do elsewhere this weekend. Let's take a look at how some of the other local parks and attractions are celebrating the weekend.


TWOGETHER IS BETTER
Now through February 28,
bring your friend, spouse, relative, neighbor or date and get in for the fantastically low price of $25 each! That's two tickets for only $50! This is a savings of over $57, just for bringing a friend. And now Juniors (ages 3-11) and Seniors (62+) are just $19.99. This is a limited time price. Tickets are available online or at the Knott's Berry Farm ticket booths. (Minimum two tickets for $25 offer.)
Cost
: 2 Tickets for $50
Info
: (714) 220-5200
Knott's Mobile

Shark Lagoon Nights
6:00 p.m.-9:00 p.m.Cost
: FREE
Info
: 562-590-3100 or
www.aquariumofpacific.org
And two Valentines Day Events at the aquarium
Sunday, February 14, 2010
5:00 p.m.-9:00 p.m.
Cost: $11.95 per person
Info: 562-590-3100 or
www.aquariumofpacific.org
Sunday, February 14, 2010
6:30 p.m. or 8:30 p.m. Seating Available
Experience the ambiance of the Aquarium at night and enjoy a gourmet meal in Cafe Scuba. You are welcome to enjoy the exhibits and galleries as the Aquarium will be open until 9:00 p.m. that night.Two seating times are available: 6:30 p.m. or 8:30 p.m. Please note that we sold out last year, so make your reservations early.
Menu:
First course of sustainable tuna tartar wrapped grilled asparagus with toasted citrus zest and a Meyer lemon reduction;
Second course of mixed greens tossed with a rosemary vinaigrette with dried cranberries, gorgonzola cheese, and candied walnuts;
Third course
Fourth course
Cost: $40 per guest, $30 per Aquarium member / Aquarium admission included
RSVP/Ticket Purchase: 562-590-3100 or
www.aquariumofpacific.org
I like anything that involves food, so you might just find me at the Aquarium this Sunday!


Valentine's Meals

at the Zoo and Wild Animal Park
We'll be preparing an elegant dinner and a delightful brunch for you and the special someone in your life.
Night Moves

at the Wild Animal Park
Join us for the animal courtship-centered Night Moves caravan tour and see how rhinos, giraffes, and other animals handle mate selection. For ages 21 and older.
Ride on the Wild Side: For the Love of Animals

at the Wild Animal Park
An electric cart to visit three behind-the-scenes areas. This two-hour tour also includes a trip around our Asian field exhibits and the use of binoculars to help you get the best view possible of our animals.
Roar & Snore Sleepovers

at the Wild Animal Park
Love is in the air! Spend a wild night with your loved one learning all the dirty little secrets of animal mating and procreating. Enjoy a romantic candlelit dinner, an animal mating tour, and much more. For ages 21 and older.
Kindernights: Pretty & Pink

at the Zoo
Adopt a Polar Bear for Valentine's Day
We are offering a special polar bear adoption option for Valentine's Day: regularly $100, this sweet deal is $50 and includes an adoption certificate, fact sheet, polar bear photo, plush, and chocolate.
Valentine's Day Wish List
Show our animals some love this Valentine's season by purchasing special toys and treats! The Valentine's Day theme Wish List will be available starting January 31.

Valentines Day Dinners

Universal Studios is having multiple events for couple's and singles alike.
Howl at the Moon - Love Sux Party. Saturday, February 13th. This is THE night to be single! Bring in a mutilated picture of your ex to receive discounted cover (twisted but fun). Best mutilated picture wins $100 cash.
iFly Hollywood - Indoor Skydiving with your special someone. "Fly for 2 Package" gets you 4 flights to split between 2 people and a personalized DVD to commemorate your experience. Package is $89.95. Offer is available for purchase through 2/28/10 (think of it as an adventure date)
Rumba Room - Dance the night away and take some free Salsa Lessons.
$10 cover starting at 8 P.M. The first 200 ladies get a carnation.
Information: Can be found at Universal Studios Website: HERE

Pirate's Dinner Adventure and Medieval Times
MiceChat's preferred ticket vendor in Southern California is offering buy 1 get one FREE tickets to these two dinner shows in Buena Park. Only a theme park fan would consider this for Valentine's Day, but many theme parks fans would love it! For the lowest rate on your tickets, click through to Discount Tickets page on MiceChat HERE



Fantasia 2000 Screening With Destino at the El Capitan Theater
Disney's El Capitan theater in Hollywood will be screening the film that Roy Disney put on the map, Fantasia 2000. Plus, before every showing see the short film Destino. There will be a special Filmmaker Panel Discussion on Feb 17 at 7:00pm. Tickets and more information HERE
This is a rare opportunity to see the short Destino on the big screen. We highly recommend your making the trip!
Southern California Attraction Ticket Deals
We are very excited to announce that we are working with
Discount Tickets and Tours
of the Anaheim GardenWalk to provide MiceAge and MiceChat readers with lowest price tickets and packages to theme parks and attractions throughout the area, including Disneyland 2Fer Tickets and Annual Passes. Featured packages will save you even more on combination tickets to Universal Studios, Sea World and other area attractions!
Vist the
MiceChat Discount Tickets page and print our your coupon for lowest rates and FREE parking - HERE
Who Can Complete The Most Rides In A Single Day?
If you haven't seen the news yet, MiceChat has announced its next Gumball Rally to be held at Disneyland on May 1st, 2010. Visit this link to indicate if you would like to be contacted when registration becomes available:
MiceChat Gumball Rally 2010
. You'll want to sign up as soon as registration becomes available because this event will fill up fast!
It is certainly a fun time to be a theme park fan. World of Color and Captain EO are both just around the corner. The Little Mermaid and Cars Land are not too far behind that. And theme parks and attractions all across the south-land are constantly tempting you to visit with interesting promotions and deals. And we'll be right here to help you make your weekend plans.
There's also a treat for you lovers of Oingo Boingo out there, Dead Man's Party is playing in Santa Ana on Saturday night:
Santa Ana Alternative: Dead Man's Party on Saturday 2/13 - OC Register
A huge thank you to
Sir Clinksalot
,
Pratt55
,
MickeyMaxx
,
Fishbulb
,
MasterGracey
, and
Darkbeer
for their help with today's column while David is taking a short break. Stop by their visitor pages to leave them a note of thanks for all their hard work in news gathering and amazing photos!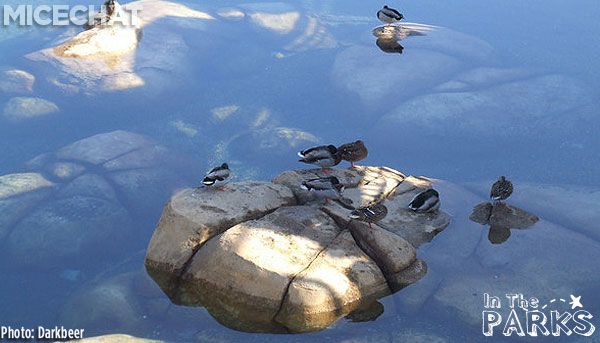 DUCKS (for David)
Well, that about does it for today's column, but there is still a lot for you to see on MiceChat. For even more Disneyland news, photos and information check out the
Dateline Disneyland
column which is packed with great stuff. And don't miss
MiceChat's Weekend Update
, which tours the world of Disney theme parks and other worldly sights and landmarks! If you enjoyed today's update, please share it with your friends on Facebook, Twitter, and beyond! We'll see you in the parks!
-
DustySage