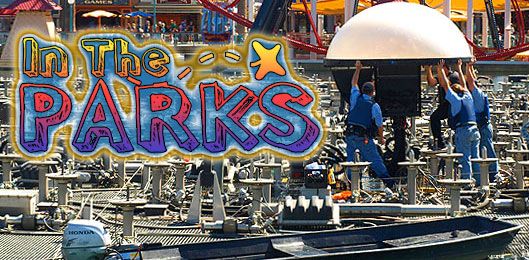 Memorial Day Weekend has long been the official start of Summer for theme parks everywhere. The three day weekend ensures big crowds and everything is done to lure guests with hot new attractions, shows, and often with discounts. This year, all of the above are being attempted by local parks to win your business. Hitting the Memorial Day mark are Sea World with their huge new Blue Horizons dolphin show, LEGOLAND with a brand new water park, Knott's Berry Farm with Snoopy's Starlight Spectacular and Aquarium of the Pacific with its Molina Animal Clinic. Six Flags will miss the mark and has had to delay the launch of its Mr. Six Dance Coaster. Universal Studios' new King Kong tram tour addition will not be ready until July, but their newly rebuilt New York sets will be ready for the Tram Tour this weekend. Disneyland isn't officially ready to take on the Summer. Construction walls have come down around the Silly Symphony Swings and the final version of World of Color has been approved by Disney CEO Bob Iger. While neither has been officially announced to open this weekend, it is likely that the swings may be opening beginning this weekend. Theme park fans expect big Summer offerings to be available in time for the start of the Summer season, and you can bet that all of the Southern California parks are working overtime to ensure that crowds will be welcomed with new attractions, lots of staff, and fully stocked stores. We have a huge update for you today, let's jump right in to our celebration of Summer 2010!

Disneyland experienced the quiet before the storm this week as Grad Nites wrapped up and crowds were moderate. But, the crowds will arrive in droves for the upcoming 3 day Memorial Day weekend and will remain in Summer Season mode through Labor Day (in actuality, the resorts stays fairly busy from now until the end of the year with just a short lull in attendance between Back-to-school and the start of Halloween Time). All is up and running, the Rivers of America are fully operational and the long dormant shop space between Pinocchio and the Village Haus eatery has reopened as a candy shop (or should we say "Shoppe"?) and the Disney Gallery has a new exhibit. Lastly, Both Fantasmic and Magical Fireworks return tonight, Friday May 28th. Fantasmic is scheduled to run at 9:00pm and 10:30 with a possible third showing if crowds demand it. Magical will run at 9:25pm

Fantasmic returns tonight at the Disneyland resort with showings at 9 and 10:30 pm

The Disney Gallery:
A new exhibit has opened at the Disney Gallery celebrating 55 years of Disneyland Magic. As much as we like seeing these Disney Gallery shows changed up from time to time, we do hope this isn't the extent of Disneyland's 55th anniversary celebration.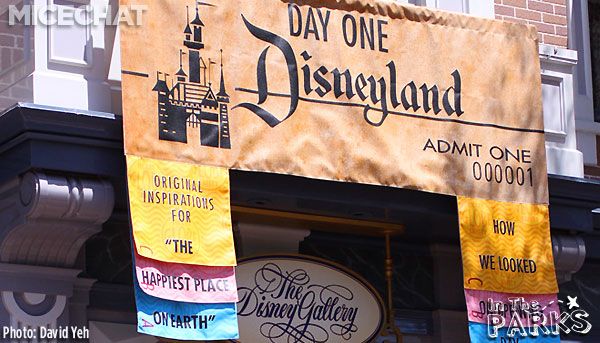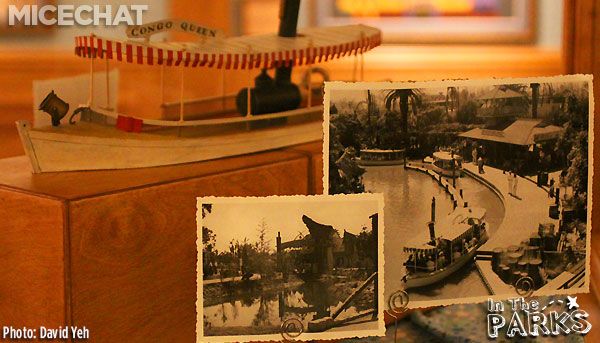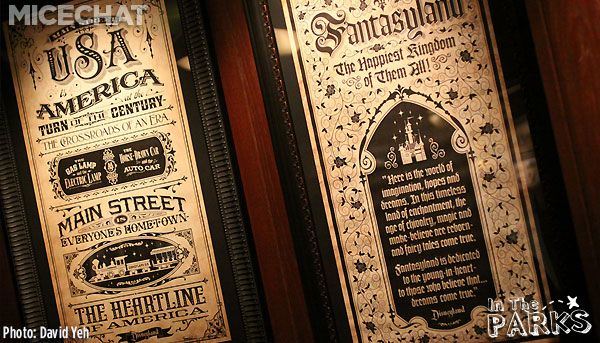 Candy Shoppe:
Just to the left of the Village haus is the new candy store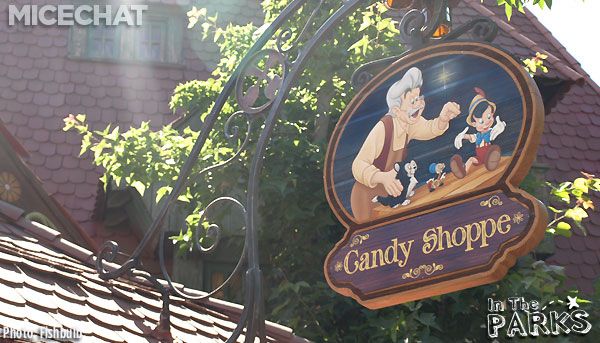 Simply Titled "Candy Shoppe" it is a welcome return to
the use of the space.
The shoppe is stocked with very basic pre-packaged candy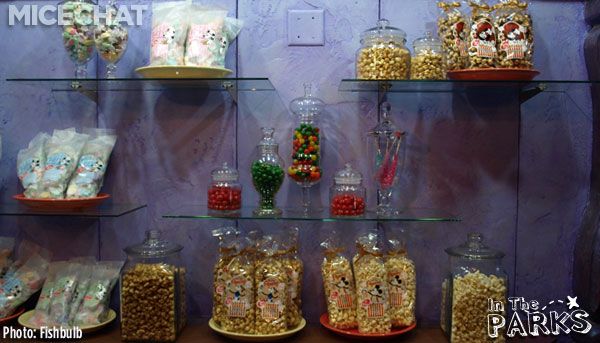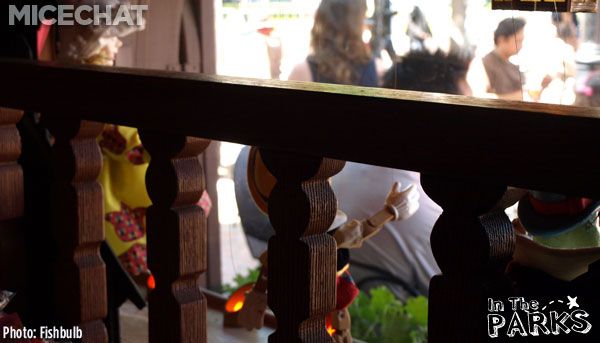 But the real nice touch is that the marionettes in the window work again.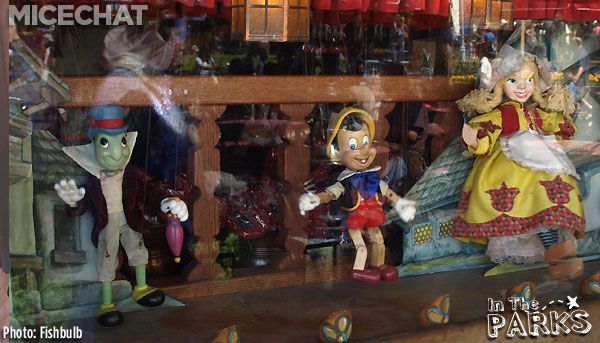 Over in Disney's California Adventure things are really heating up. According to Al Lutz, World of Color is finally complete and approved by Bob Iger. The show is ready to soft open any night now. Meanwhile, Little Mermaid's new home continues to rapidly take shape. Carsland's rockwork berm grows ever larger and the test car remains on the track. The Trattoria is nearing the end of it's lengthy refurbishment, and the Red Car Trolley Project continues to roll along.

Carsland: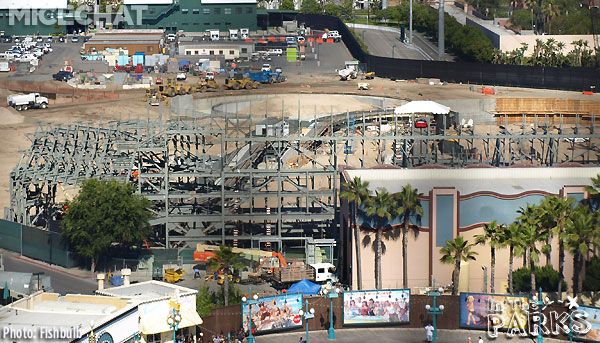 Cement work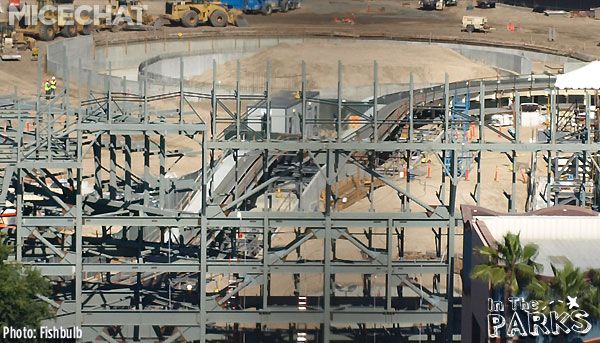 The turns receive a foundation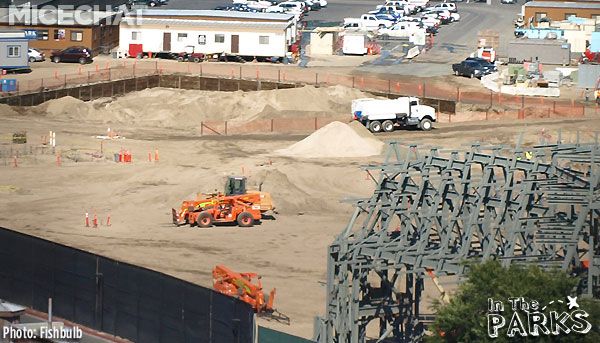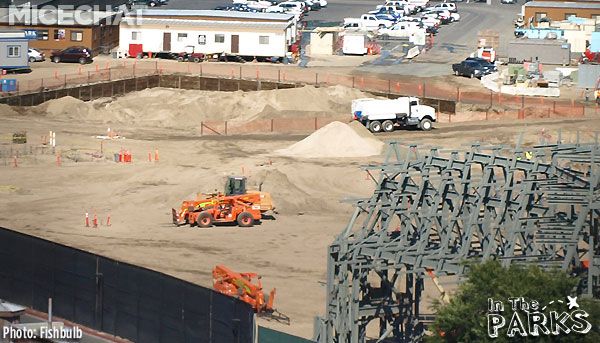 Carsland has established it's border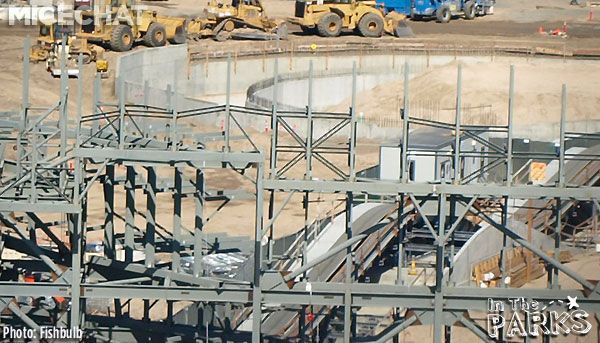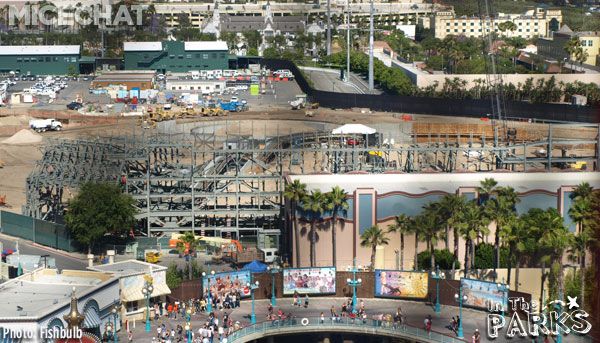 The Little Mermaid: Ariel's Undersea Adventure:

The Little Mermaid's show building progresses, and will prove to be a valuable marketing tool
to lure World of Color visitors back to the park next year.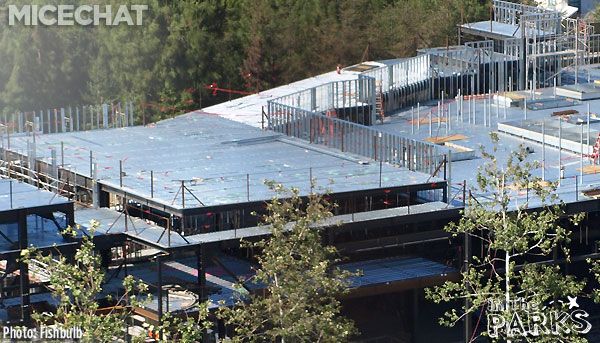 Silly Symphony Swings:

The Walls around Silly Symphony Swings have come down giving way to temporary barriers and planters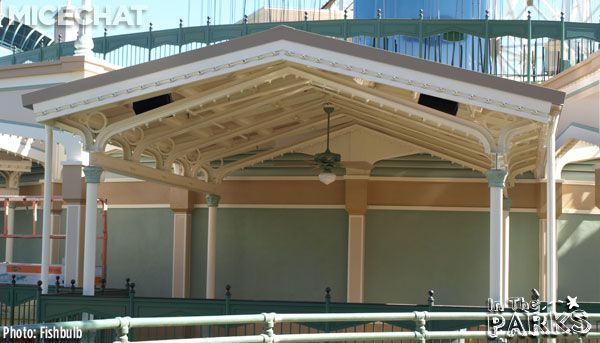 The Golden Zephyr would be more tolerable if it's queue were brought more in line with the period theme being constructed here.
A division between the landscaping of Jumpin Jellyfish
and the Swings area is apparent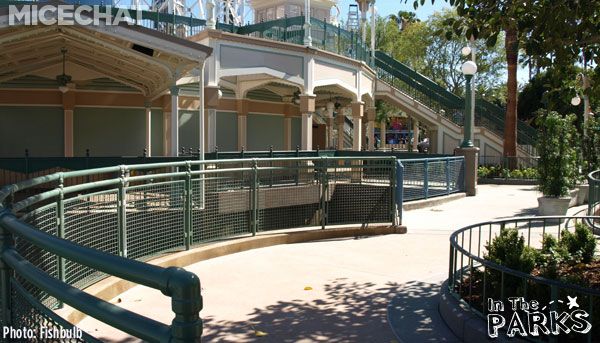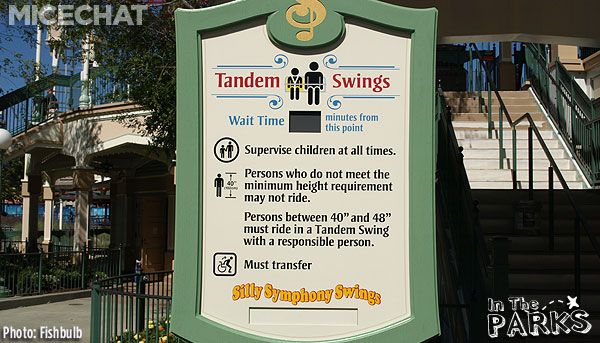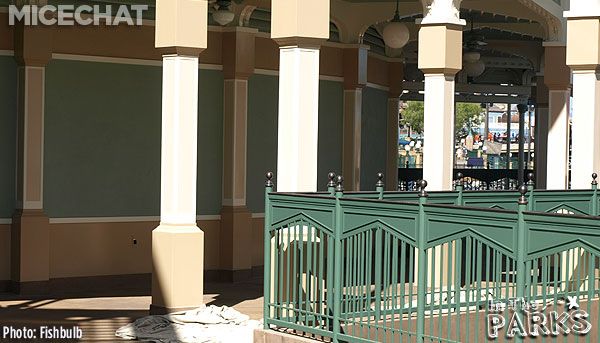 The area's lush landscaping and substantial Victorian theme are a very welcome addition to what was once a very ugly corner of the park

The Golden Vine Winery:



The outdoor patio dining area has received its canopy and vines have been plated to grow onto it


We were delighted to see the trellis constructed on the upper patio


Knott's got all of its Summer projects completed in time for the Memorial Day Weekend. Its new evening light show begins this Saturday. Snoopy and the gang turn 60 years old this year. The park is celebrating with new shows and events.

The Front Gates:

Flags adorn the front gates welcoming the beginning
of the Summer season
Time for Summer Camp
will run every evening the park is open after 8:00 p.m.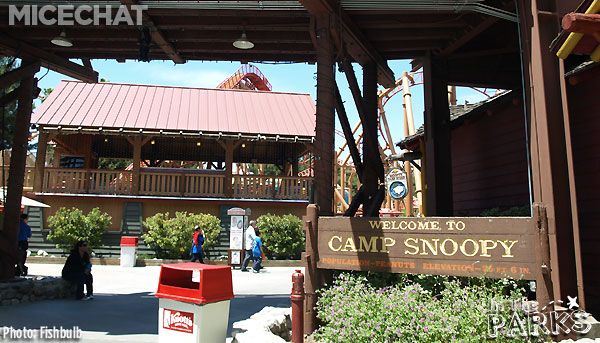 Over in the Camp Snoopy area the stage is set for Snoopy's Starlight Spectacular.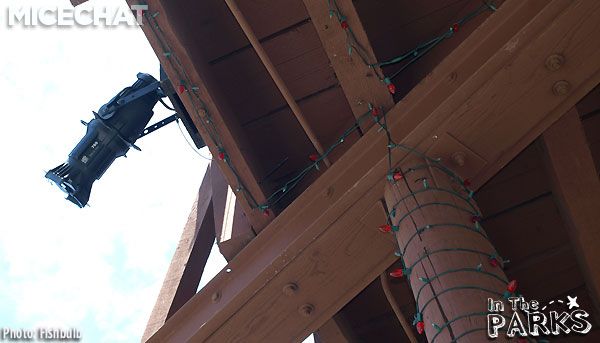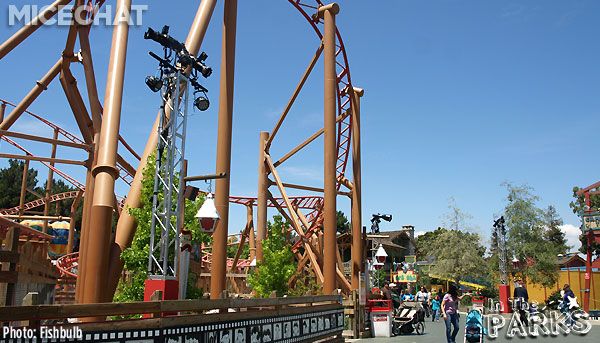 Lights and a bumping Sound System promise to turn Camp Snoopy into a synchronized light dance party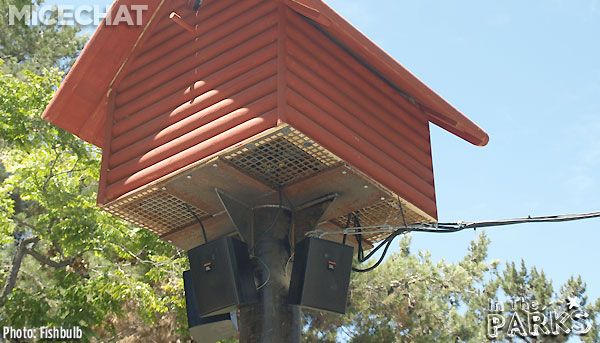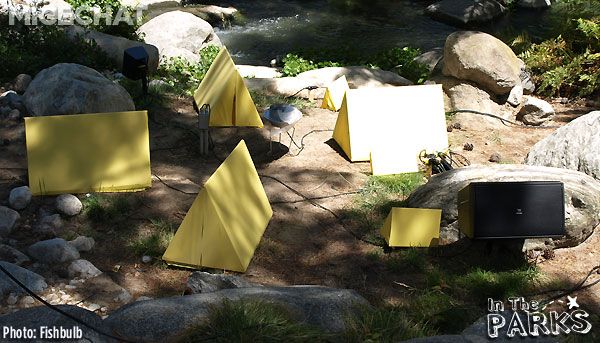 Little touches around the park include a campsite down near the creek and...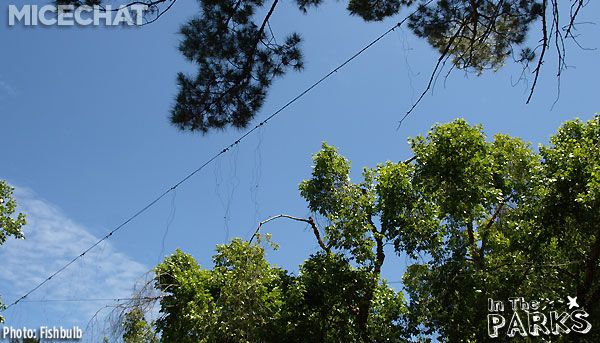 Fireflies above
Lights and figures have also been added to the area rides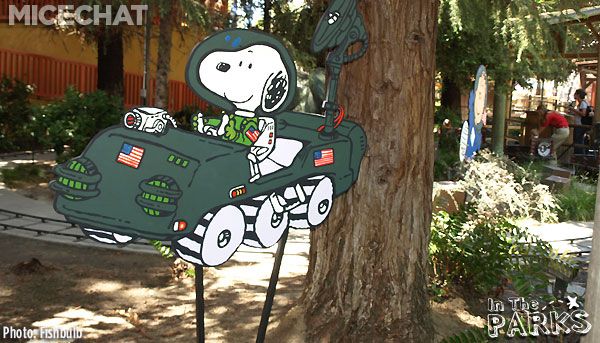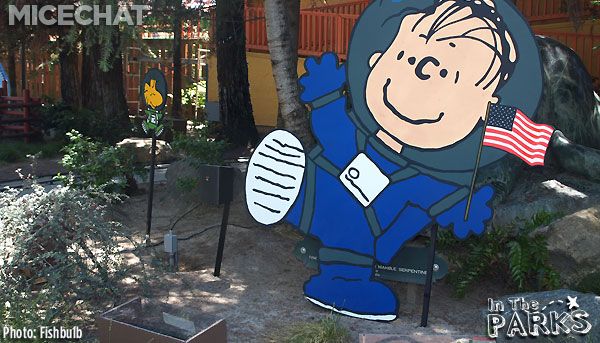 Everyone Loves Snoopy Ice Show (dark Wednesdays) an exciting ice show. Snoopy takes center stage along with world-class ice skaters in a show that will delight the entire family. Catchy tunes, elaborate costumes, special effects and show-stopping choreography make this production a not-to-miss experience.
The Calico Mine Train:
The Calico Mine Train's show building that faces the Boardwalk area of the park is receiving a paint job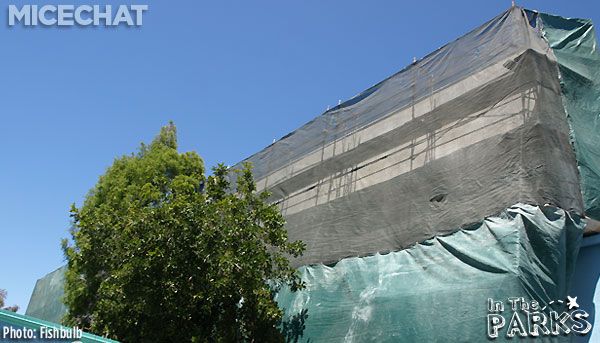 Knott's Summer Concert Series
It is shaping up to be an exciting new summer concert series with a little something for everyone starting with June 19, 20, July 3, 4 and August 7, 8, 14, 15. will perform July 10, 11, and 18 and will be performing July 24, 25, 31and August 1, 21, 22, 28 & 29. And celebrating the last weeks of summer will pay tribute to Brian Wilson and the Beach Boys.


At twilight the Calico Square Stage becomes the place to learn the latest dances such as the
The summer really heats up with Guests in Fiesta Village will be treated to beautifully costumed dancers as they present culturally-rich performances filled with intricate choreography.


Weekends were made for BBQs$39.99 for Regular, $29.99
Discounted Evening Tickets
Regular admission and $23.99 for Juniors (3-11) and Seniors (62 years and
Knott's Soak City Open
is ready for another fun-filled season. Take a ride on Pacific Spin
a 132-foot long tunnel, then drop a stomach-churning 63 feet into the mouth of a six story funnel. This thrilling escapade culminates in a waterfall splash that deposits riders into a cool catch pool.

www.knotts.com

When we first heard that Blue Horizons was coming to Sea World San Diego, we were thrilled. It is one of the best new shows to come from Sea World in ages and has been a huge hit at the Orlando park in Florida.
Blue Horizons Takes Center Stage At Sea World

This awe-inspiring daytime show promises to unite the sea and sky as it showcases majestic animals and spirited performers. An array of energetic dolphins, amazing pilot whales, colorful exotic birds and talented aerial and diving performers will grace the stage in this all-new production scheduled to open this Saturday. We love the Orlando version of this show and think it will be a great addition to San Diego!



Tram-tacular
Fire raced through the Universal Studios backlot in June of 2008. The massive destruction impacted 6 city blocks of buildings including the King Kong show building, 4 acre New York City sets, and a video vault. It was a tragic loss. The fire was just under 2 years ago: June 1, 2008. Fire was accidental damaging New York Street which is a 4 acre area. The fire impacted 6 city blocks of buildings including King Kong and a video vault. The newly rebuilt New York sets are ready to return to Universal Studios Hollywood Tram Tour this weekend, after the largest set construction project in Hollywood history. A 3D movie version of King Kong will debut on the tram tour later this Summer.

Late hours
Universal is rarely open late. Enjoy the rare chance to explore the park after dark. Universal will be open from 9am until 9pm on Saturday and Sunday and until 8pm on Memorial Day.


New Molina Animal Care Clinic Now OpenAquarium of the Pacific Memorial Day Picnic
Monday, May 31, 2010 - 11:30 am to 1:30 pm

Start your summer fun at the Long Beach Aquarium! After a delicious picnic on the Aquarium's front lawn, you and your family and friends can enjoy the Aquarium for the rest of the day!

Lot's of great American food: Twice Baked Red White and Blue Potato Salad, Country Cole Slaw, Santa Maria Tri-Tip, Honey Glazed BBQ Chicken, Freshly Grilled All Beef Hot Dogs, Roasted Corn on the Cobb, Fresh Potato Rolls & Cornbread With Whipped Honey Butter, Warm Granny Smith Apple Cobbler, Fresh Red White and Blue Berry Trifles, Market Fresh Whole and Sliced Fruits, and Lemonade.

The picnic costs $34/adult or senior, $27/child and includes admission to the Aquarium. Member prices are $24.00/adult or senior, $17.00/child. Purchase Tickets Here: Gateway eGalaxy Web Store :: Ticket Selection

Stay out late with the fishes as the Aquarium remains open until 10:00 p.m. on Sundays during the summer.

The public is invited to enjoy the Aquarium of the Pacific after hours while taking advantage of special savings. During Late Nights, admission will be just $11.95 per person after 5:00 p.m., and the Aquarium will remain open until 10:00 p.m. Visitors will have the opportunity to journey through the Pacific Ocean to meet over 11,000, including more than 150 sharks they can touch. In addition, the Aquarium's short films will be shown in the Honda Theater throughout the evening.
Please note: the discounted tickets are only available at the on-site ticket windows for purchase after 5:00 p.m. on the available Sundays. They are not available for purchase over the phone or online.

LEGOLAND has been busy quietly creating a mini empire in San Diego. The park has grown steadily over the years, has added an aquarium, and is now adding a water park as well. Things are really snapping into shape for this little theme park resort.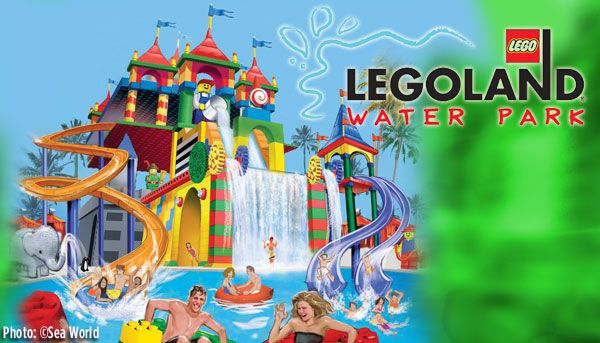 The Water Park will feature a 45-foot-tall tower designed to immerse children in the creative world of LEGO, a lazy river, several water slides (including six-person raft slide), more than 20 LEGO models including giant LEGO friends who splash or spray water on guests, a splash tower that will pour hundreds of gallons of water over kids standing beneath, two sandy beach wading areas, cabanas for families to rest and relax in, as well as various shops and snack stands.

Sir Clinksalot visits Six Flags and shares the following news and photos with us. We are sad to report that Mr. Six's Dance Coaster will be unexpectedly delayed until 2011. For more info on this news, please follow this link to our good friend Brady at the LA Times:

Six Flags Magic Mountain delays launch of 17th coaster until 2011
Expect the construction site to look like this for a while.
The construction site as seen from the Sky Tower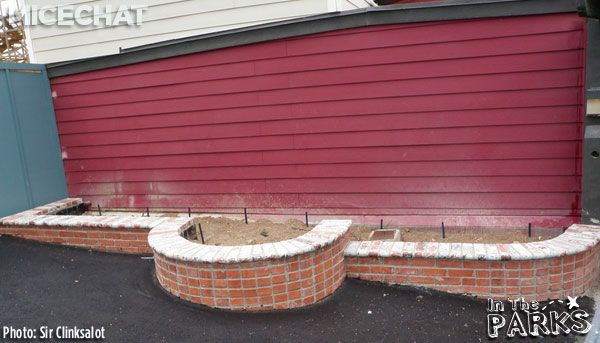 They are building a planter of some kind near the construction zone. This is on the back-side of the Terminator store when you are heading towards Deja Vu.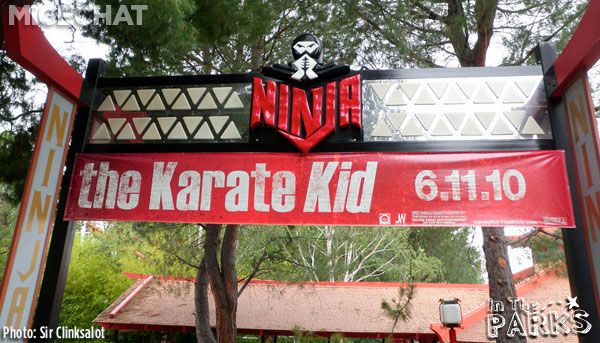 Ninja has transformed into an ad for The Karate Kid
Even one of the trains is decked out. Some people may not like it, but I think it looks cool. And it actually fits the theme.
The back of the train
Hurricane Harbor Opens
Six Flags Hurricane Harbor kicks off it's summer season Saturday
with the opening of Mr. Six's Splash Island

.
The park is open weekends only until June 6th and will be open daily from June 12th until September 6th. The park continues weekend only operation from September 11th to September 26th.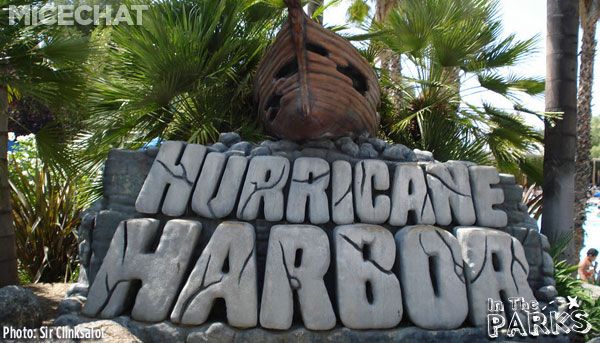 You can see Mr. Six's Splash Island from the Sky Tower (Red and Yellow slide complex in the middle)

There is much more to Southern California than just the big theme parks. Let's take a look at what's going on in some of the smaller attractions.
Huntington Library - What's the stink about?

When it bloomed at The Huntington in 1999, the gigantic Amorphophallus titanum (a.k.a. the Corpse Flower) created international headlines. A second flowering in 2002, and a third in June 2009 were equally sensational.
Amorphophallus titanum
The Discovery Science Center, Santa Ana, CA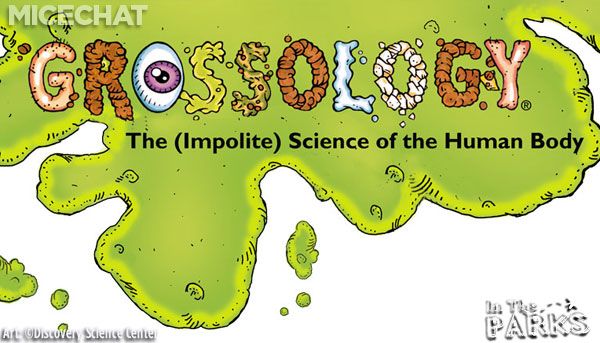 Cambria Memorial Weekend Event in Historic East Village
Music, food and fun activities all weekend. Cambria Historical Museum will be open 10 a.m. to 4 p.m. Friday through Monday. On Saturday, historian Dawn Dunlap will lead Walking Tours from the Museum throughout East Village at 10 am and 2 pm. Cost $20/includes a picnic lunch in the Museum gardens. Music by Burnished Brass, a quartet of musicians from the San Luis Obispo Symphony.
National Orange Show
Annual Event with races, vendors, expos and carnival. Location: Arrowhead Avenue between Mill Street and Orange Show Road, Riverside, CA. nationalorangeshow.com
Strawberry Music Festival
Held at Camp Mather, this four day event features great bands on the main stage, camping, dancing, a placid lake, and entertainment for the family. Strawberry Music, strawberrymusic.com.
Cutthroats of Corona Pirates Festival
Marysville Stampede
Since 1933 this Cotton Rosser event features some of the nation's top rodeo cowboys. Bareback, saddle bronc and bull riding, steer wrestling, team and calf roping and the women's barrel racing, plus Kid's Mutton Bustin' for kids between ages 4 - 7 who try to ride wild and woolly sheep. Tickets $10 - $12, discounted if purchased at Cotton Rosser's Cowboy Corral in Marysville. $4 parking. Location Riverfront Park, Bizz Johnson Dr Marysville, CA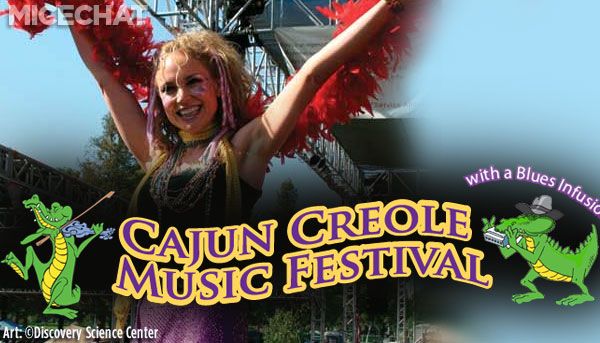 Cajun Creole Music Festival

in Simi Valley A full schedule of Zydeco music interspersed with dance lessons, demonstrations, kids area, dog team demonstrations. Memorial Day Weekend, Saturday and Sunday Rancho Santa Susana Community Park, 5005 Los Angeles Avenue, Simi Valley, California 93063, http://simicajun.org
Annual Topanga Days Country Fair

A new age hippy hillbilly jamboree including multiple stages of entertainment, fine arts and crafts fair, healing. Think belly dancing to Old Timey music. Memorial Day Weekend, Saturday through Monday The Topanga Community House, 1440 N. Topanga Canyon Blvd., Topanga, CA 90290 www.myspace.com/topangadays,
Scottish Fair and Highland Games

An annual celebration of Scottish and Irish music, dance, sports and culture in Orange County. Saturday and Sunday of Memorial Day Weekend The Orange County Fairgrounds, 88 Fair Drive, Costa Mesa, CA www.scotsfest.com

Summer Movie on the Lawn

Orange County Great Park Watch the U.S.S. Enterprise fly through the galaxy as you sit under the stars at the Great Park Movie on the Lawn this Saturday. The Great Park Movie on the Lawn summer series starts this May 15th at 8:00 p.m. with the Academy Award winning 2009 hit Star Trek (PG-13). Admission and parking are free, and visitors should bring blankets or beach chairs to sit on the lawn. Warm clothing is recommended, and visitors are welcome to bring picnics and movie snacks.
Strawberry Festival
Four day event with carnival, Saturday parade, bands, contests, vendors and lots of food. Admission is free, wristband for carnival rides is approx. $25 - 40. Location: Main & Euclid, Garden Grove, CA.
Strawberry Festival. Free event attracts close to 150,000 attendance. Held in the Village of Arroyo Grande, CA. arroyograndevillage.org
Horned Toad Derby
74th Annual Event. Olsen Par is the location for this
four day family friendly event which features horned toad races, a parade, pancake breakfast, water fights, softball tournament, golfing, vendors and carnival rides.
Coalinga
, CA
Fiesta Hermosa in Hermosa Beach
Seaside arts and crafts festival with multiple entertainment stages and 270 vendor booths. There's also a kiddie carnival, petting zoo, Doggie Costume Contest and Beer and Wine Garden. Memorial Day Weekend, Saturday through Monday www.fiestahermosa.com
M

E

M

ORIAL DAY
Queen Mary Salutes U.S. Military Personnel
The Queen Mary will offer FREE admission to all U.S. active and retired military personnel for a special celebration honoring the military, and the ship's history as a military carrier over Memorial Day Weekend. General Admission includes a self-guided tour and the Ghosts & Legends Show. Weekend activities include two song and dance tributes, Salute to America and WWII Swing Time Review, performed on the Sun Deck Stage each day, a balloon artist, magician, face painter, juggler and more. When: Memorial Day Weekend, Saturday through Monday, 10 am - 6 pm Queen Mary, 1126 Queen's Hwy, Long Beach, CA 90802 Parking: $12


Well, that just about does it for another In The Parks photo extravaganza. Did we scratch your theme park itch? Do you have any news or events that you'd like to share? We'd appreciate hearing from you,
please contact dustysage@micechat.com with your news or photos
.
And we would like to remind you that there is always a world of fun theme park information to read

on MiceChat:
Dateline Disneyland which is packed with great news and photos from the Disneyland Resort.
Weekend Update Offers a world of Disney theme parks and other sights and landmarks!
How can you express your thanks for the content you read on this site? Sharing the link to today's blog with your friends and family on
Facebook, Twitter, and beyond!
Today's update was brought to you by our fantastic and talented crew of
photographers and news contributors Sir Clinksalot,
David Yeh,
Pratt55,
CaptPhoebus, F!an, MickeyMaxx.
Have a safe Memorial Day weekend and good luck with those theme park crowds. We'll see you In The Parks!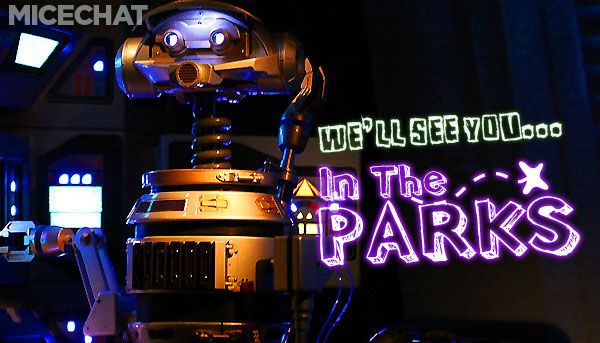 Your Editors This Week - Dustysage and Fishbulb