Summer is finally here, the temperature is heating up, so how are we going to cool things off . . . Let's get soaked! In addition to our regular Disney and local theme park news and photos, we've rounded up the info and discounts you'll need for a cool Summer of fun at Southern California's top water parks. We'll also fill you in on Snoopy's Starlight Spectacular at Knotts, the first previews of World of Color at the oddly renamed Disney California Adventure, and more local events and activities than you can shake a stick at (not that we'll have time to stand around shaking sticks when there is so much to see and do!).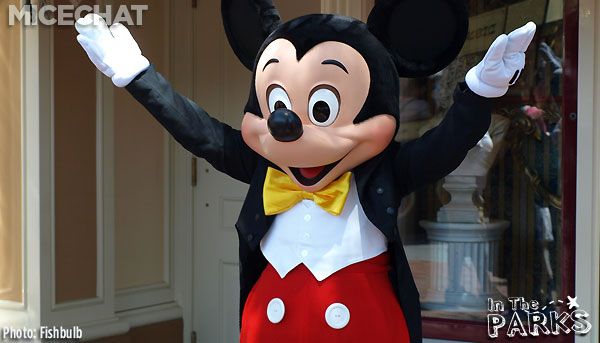 Indiana Jones Adventure:
The Indiana Jones Adventure was recently closed for a quick refurbishment and the installation of a new animatronic Indy figure at the ride's finale. The temple should be open by the weekend to welcome thrill seekers. Be sure to stop by and say hello to a more realistic and articulated Indy!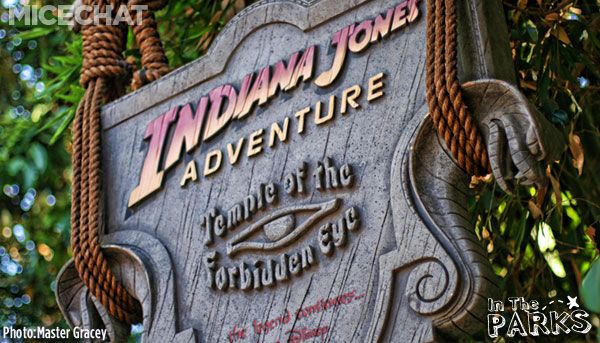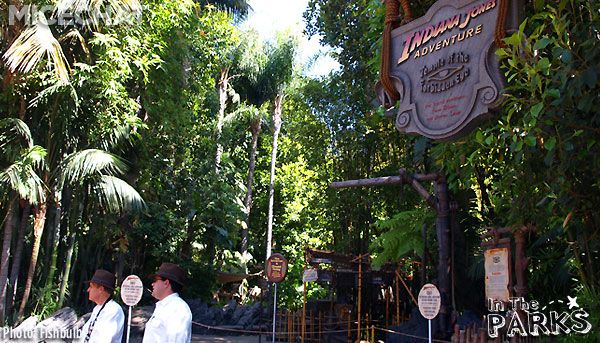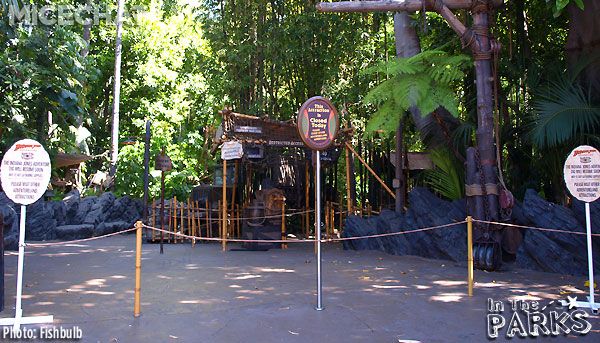 King Arthur's Carousel:
A new shade canopy has been installed above the queue to King Arthur's Carousel. It looks great and will help keep guests comfortable while they wait for their spin.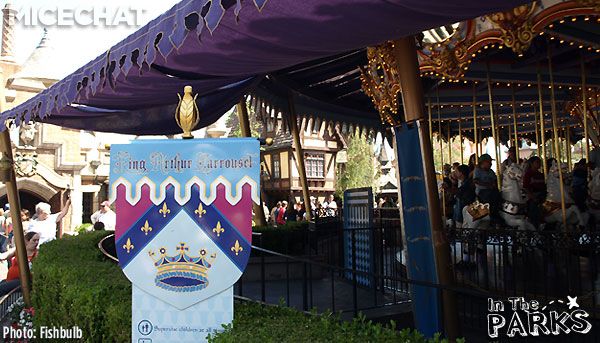 Big Thunder Ranch:
The ranch received a patriotic makeover just in time for Memorial day weekend.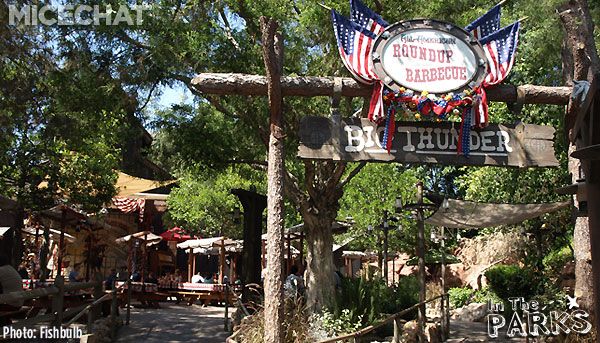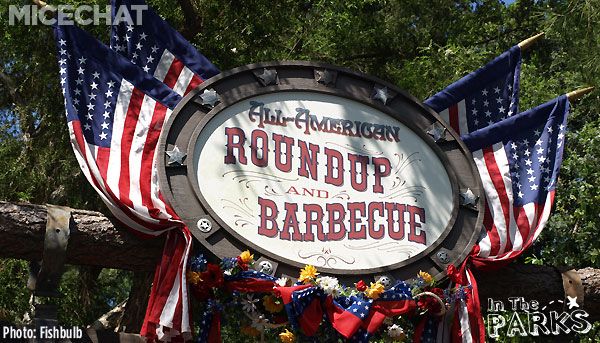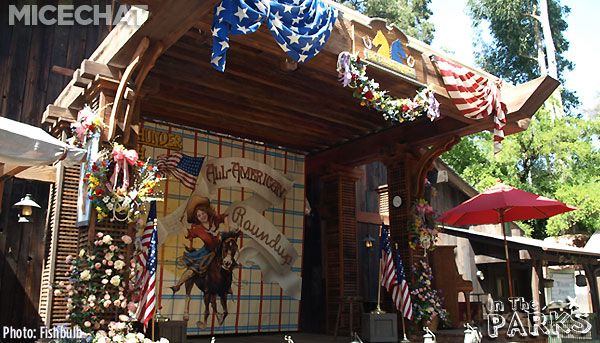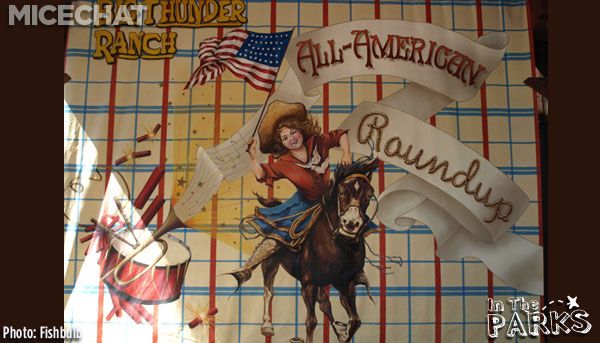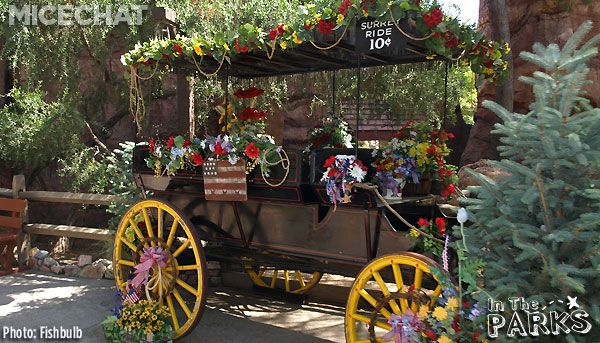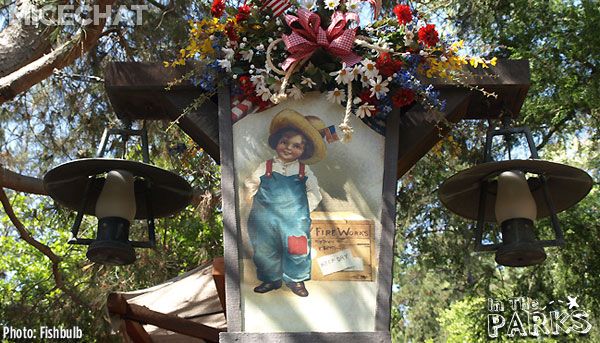 The Park is really in top shape and all set for the summer crowds.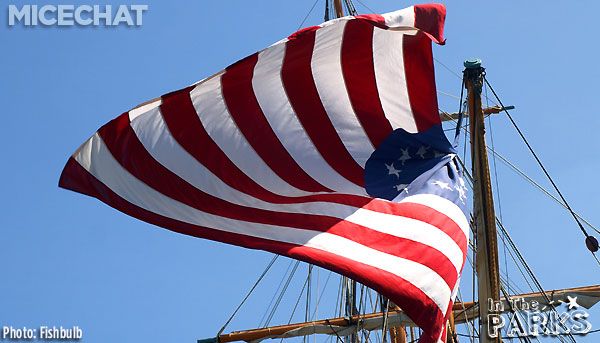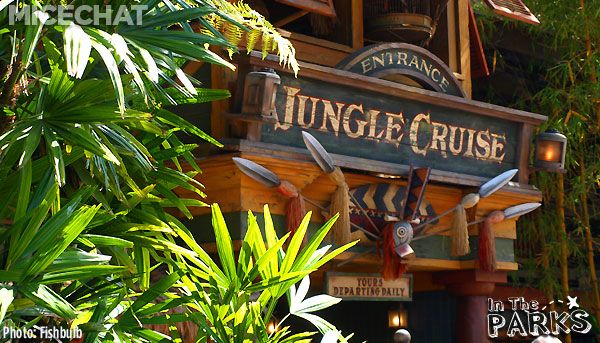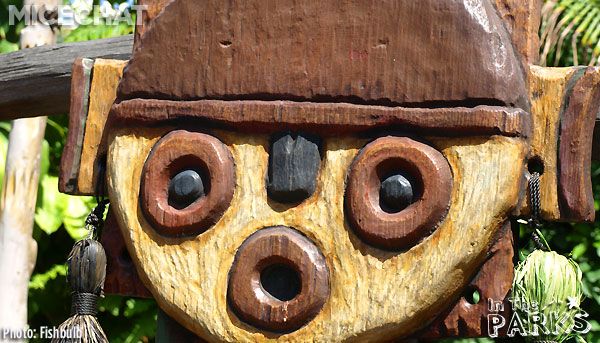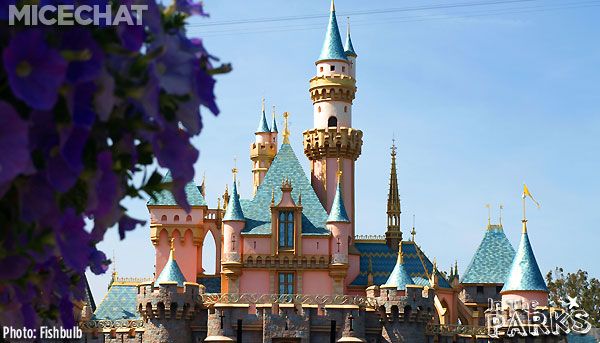 California Adventure said good bye to Food and Wine Festival this week. In spite of challenges posed by construction throughout the park and a new festival location shoehorned into a lightly trafficked corner of the Hollywood Pictures Backlot, the festival was a smash success. The net result was a string of sold out events and happy fans. We were delighted with the signature event "Taste" and will miss stopping by the old Hollywood and Dine building for some tasty cheese soup and playing around with the fancy Coke Freestyle machines (We hope Disney finds a place for these machines somewhere else in the resort).


Meanwhile, construction presses forward on Cars and Mermaid even as the first of the big new DCA attractions prepares to greet guests this week . . .


But will too much excitement for World of Color lead to an over crowded mess?

Our good friend Brady MacDonald, of the LA Times, takes a look at World of Color and the potential problems associated with huge pent up demand and a small number of available seats: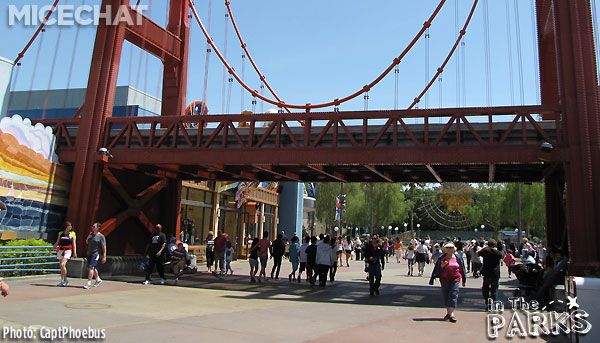 Food and Wine banners are down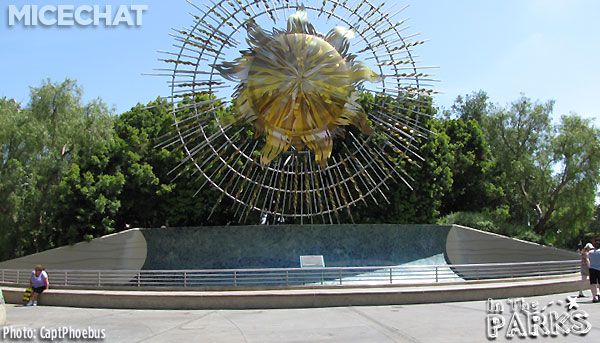 Get those last shots of the hubcap before it glows away forever


Red Car Trolley: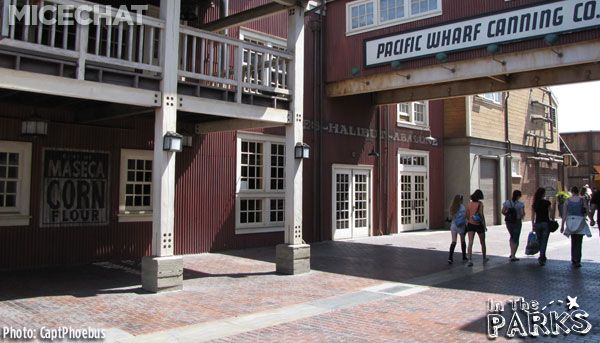 The Festival booths and merchandise carts have all been moved off stage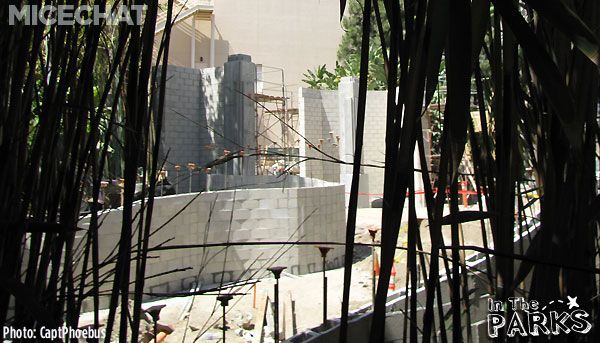 Construction on the new path between Tower of Terror and Bugs Land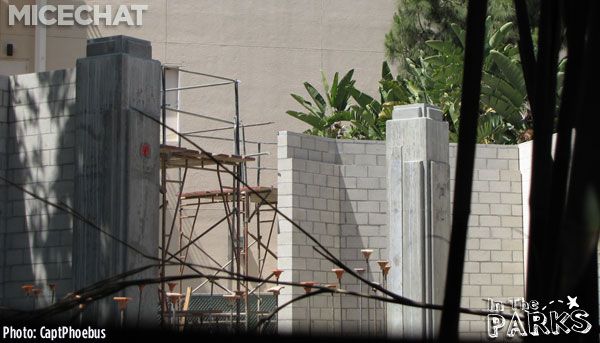 Trattoria:

Our favorite DCA restaurant officially returns on June 11th with an all new look, menu, and a brand new bar on the upstairs patio. We've already booked our reservations . . . as should you. World of Color offers dining packages which gives you dinner and a seat at World of Color for less than $40 per person. Great opportunity to kill two birds with one stone and see both the new restaurant and the new show! Call 714-781-DINE to make your reservations. We aren't thrilled about the limited viewing available for World of Color, but this is a great solution for those who can afford to drop a bit of green to secure a spot.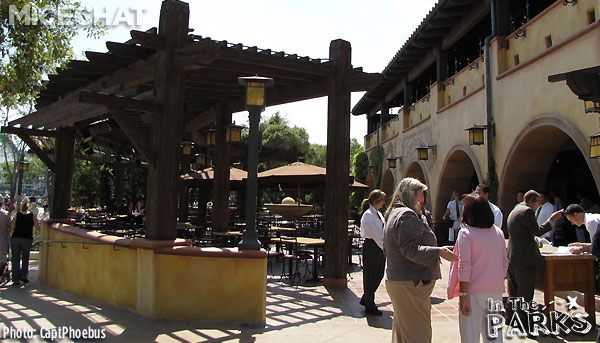 Lots of shade structures have been added to the lower dining patio.
We think you'll agree that it looks fantastic.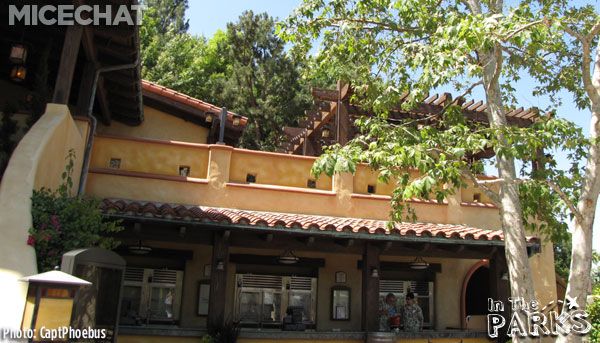 The upstairs patio has gotten the new shade treatment as well . . .
Along with a brand new bar!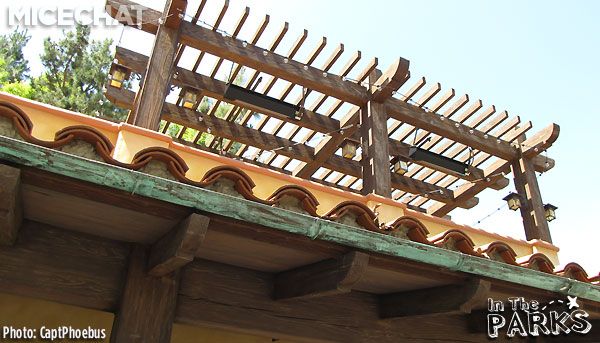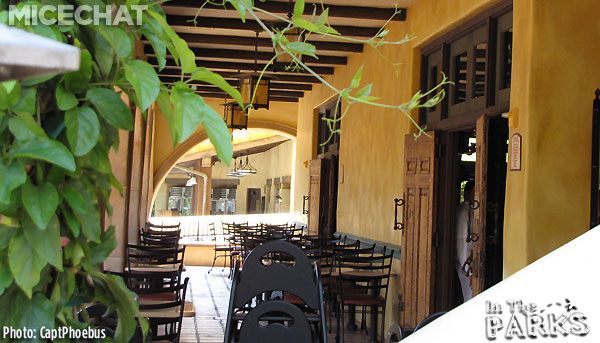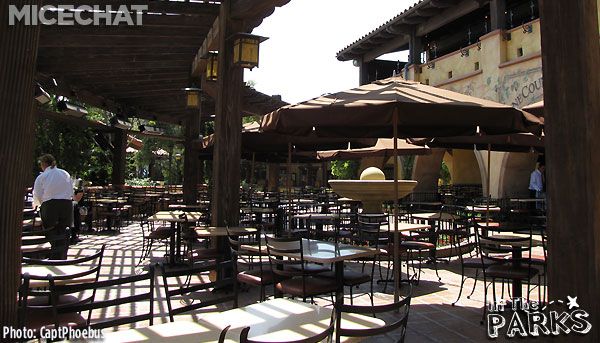 Little Mermaid: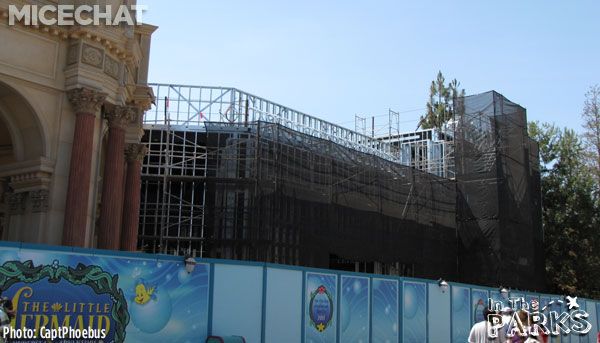 Look at this stuff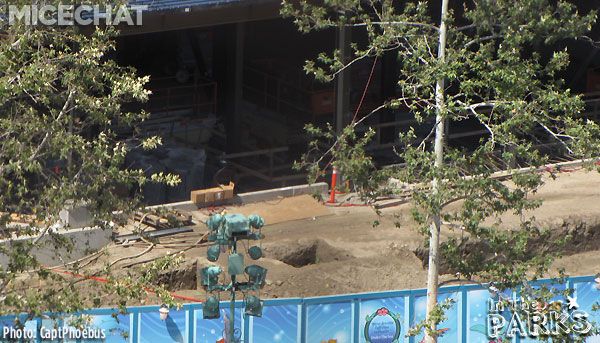 Isn't it neat?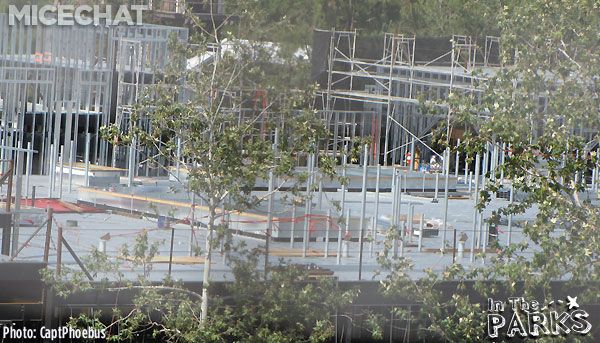 Wouldn't you think my collection's complete?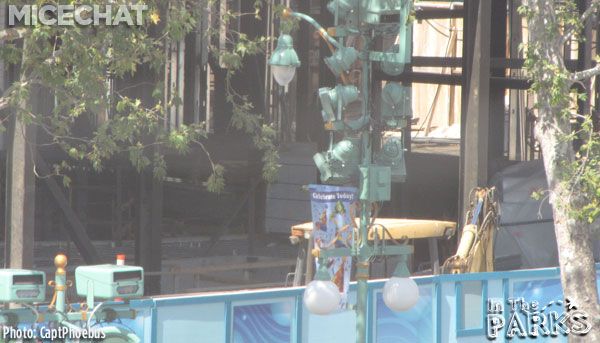 Wouldn't you think I'm a web master with too many photos of a construction project?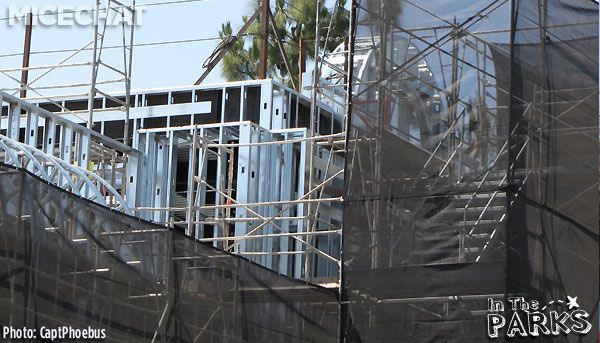 But who cares?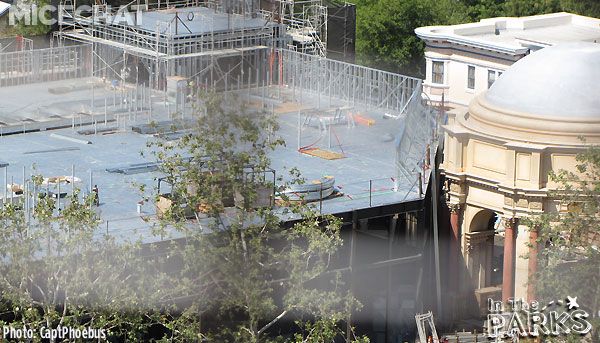 No big deal . . .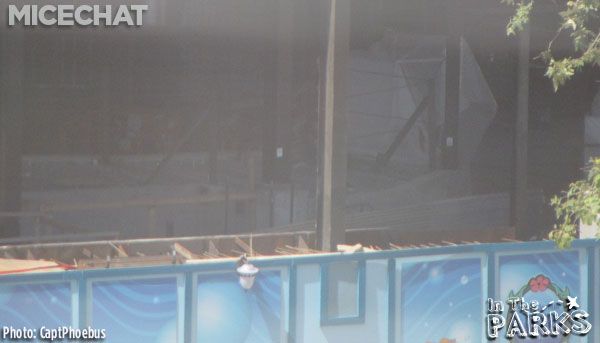 We want MORE!


Carsland: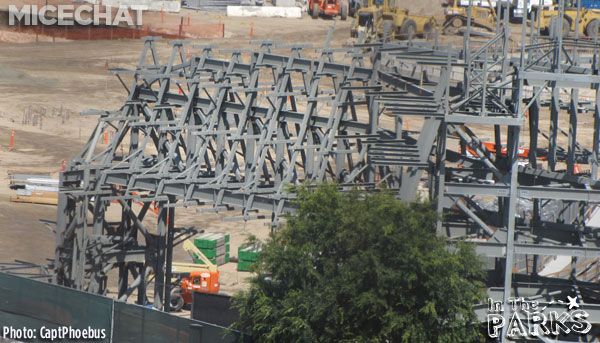 For those of you who have been following this project, not much is new here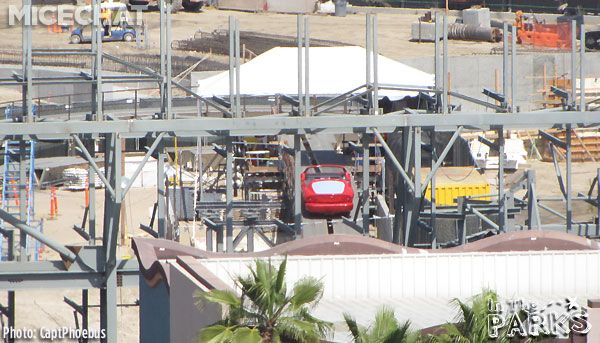 But we can't help be be awed by seeing the ride vehicle already on the track for a ride that is still so far away from completion.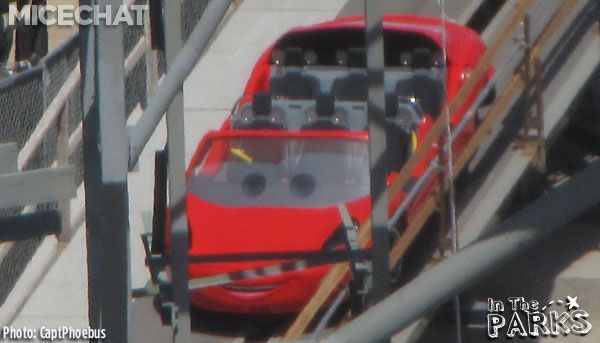 It's just plain amazing to look at. (that's one happy little car)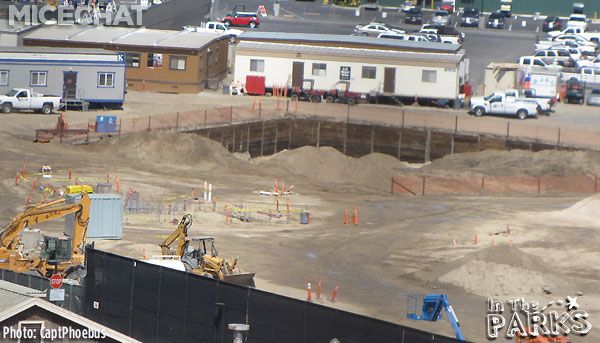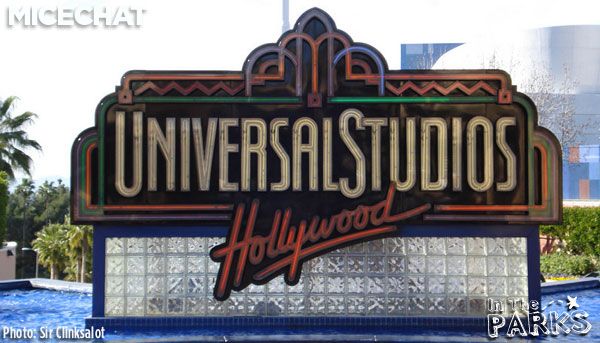 Kong:
Exterior landscaping is being done in preparation for the July opening. There is a rumor going around Kong could start soft opening June 24. USH has a new Kong "sighting" video on its website. http://www.universalstudioshollywood.com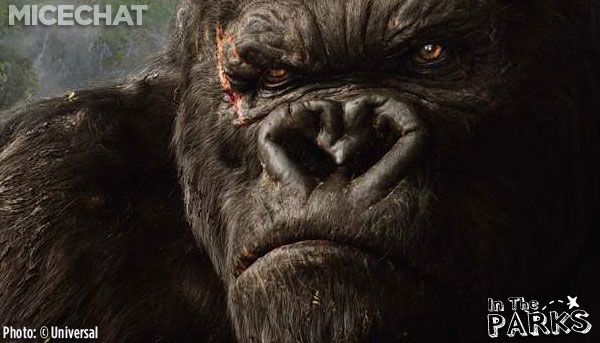 In other news the rebuilt NY Street set is now open to Studio Tour trams. The area is fully landscaped and ready for filming.

The Jaws portion of the Studio Tour is scheduled to close for a quick refurb starting after the last tour June 6 to June 18.
There are now signs outside of the castle theater promoting the new SFX attraction; however, there is still no officially announced opening date.
Hours:
Friday June 4 10-6pm
Saturday/Sunday June 5/6 10-7pm
Monday/Tuesday/Wednesday/Thursday 10-6pm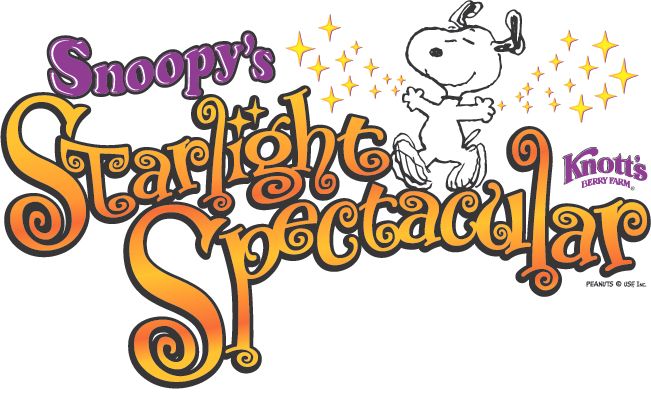 Snoopy and the gang turned up the lights this past weekend on their new dancing lights show.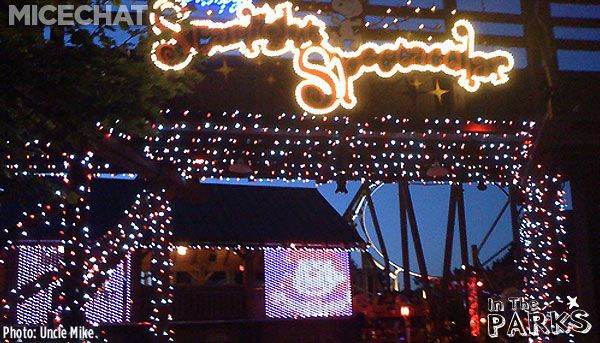 As hokey as the show sounds, it is actually quite fun for what it is.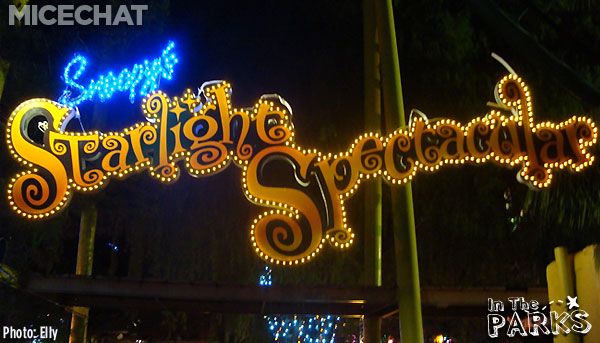 The music blares, and the lights dance in rhythm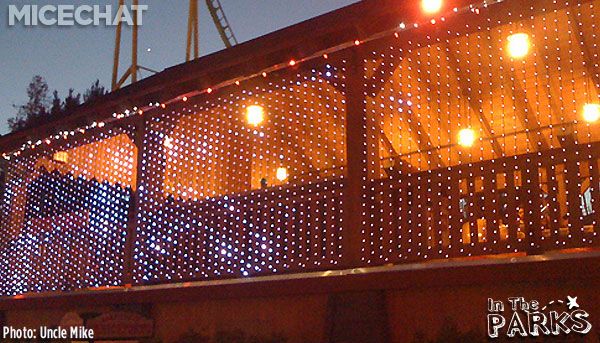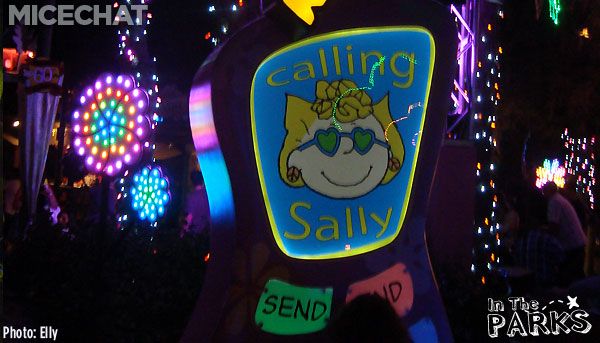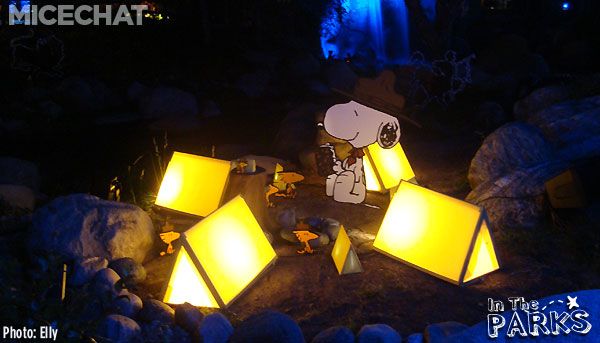 Now that's camping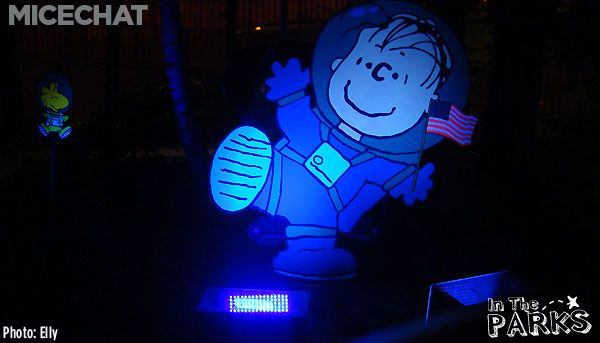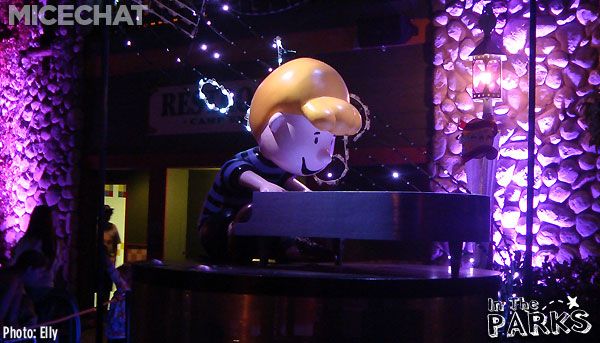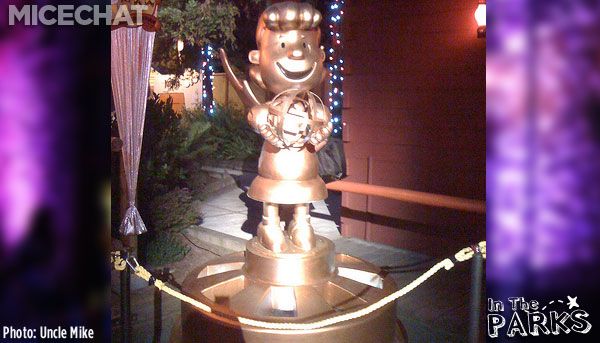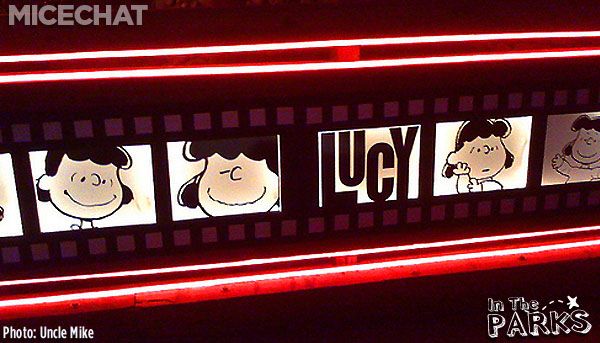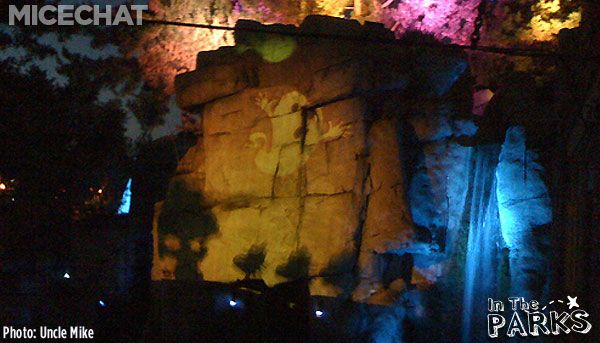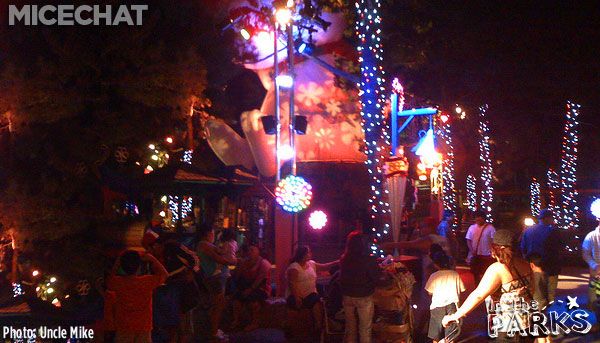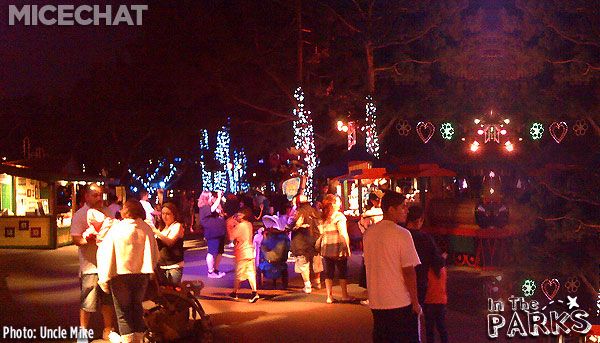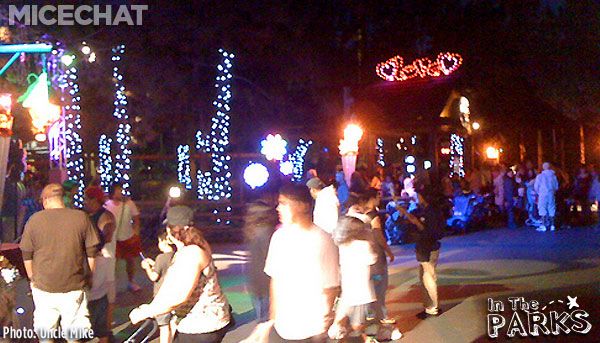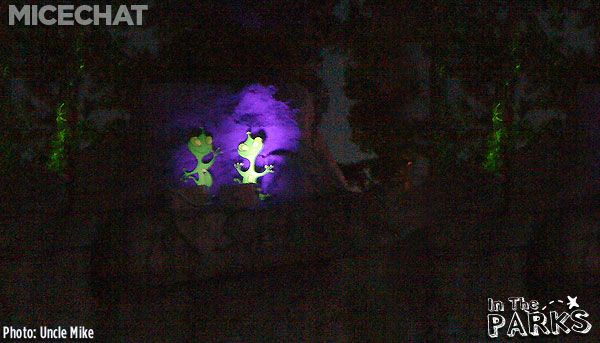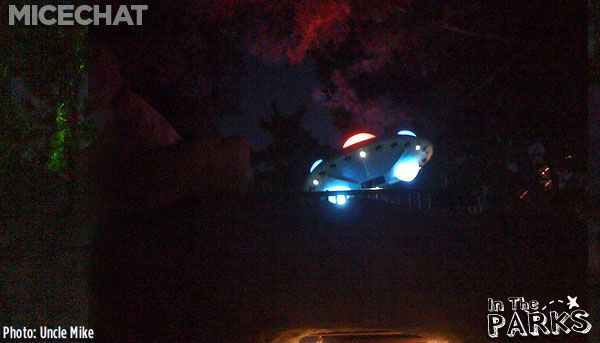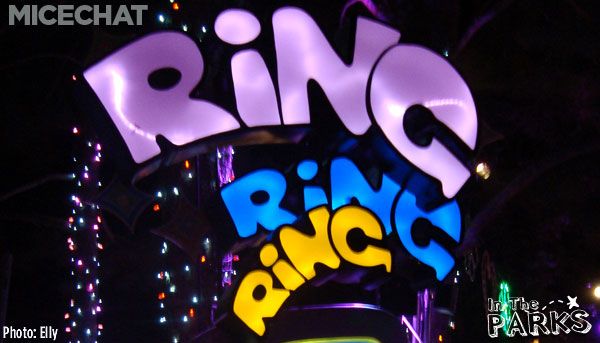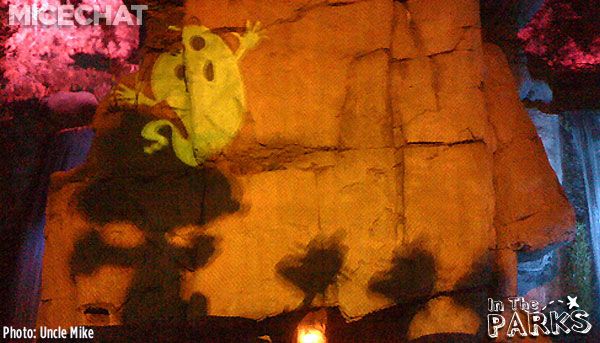 We'd like to thank MiceChatters Elly and Uncle Mike for the fun photos above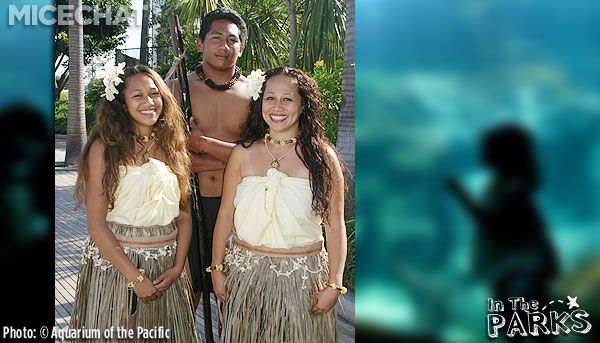 General Admission--$23.95 adult (12+), $20.95 senior (62+), $11.95 child (3-11), and free for children under age 3 and Aquarium members. Aquarium of the Pacific

Raging Waters
:
Sacramento, San Jose, San Dimas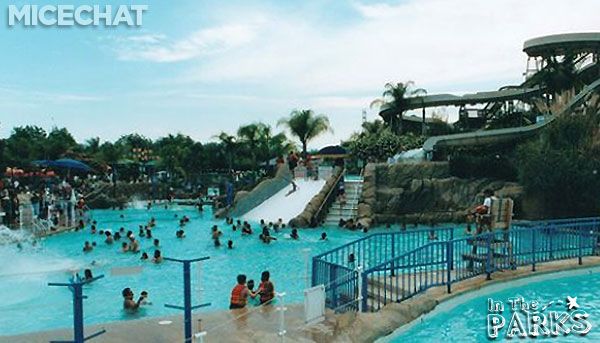 Raging Waters- San Dimas; 111 Raging Waters Drive; San Dimas, CA 91773; 909-802-2200



DAY TICKETS
General Admission
- 48 Inches and Over $36.99
Junior Admission
- Under 48 inches $22.99 (children 2 and under free)
2010 Season Pass BACK BY POPULAR DEMAND!
2 Season Passes for $99.99 Limited Time Offer
When you Buy 2 or more passes, each pass is Only $49.99 each.
Individual Passes are $64.99 each.
Includes ONE Bring a Friend Free Ticket on one select date in 2010
2010 Premium Season Pass $69.99 each
http://www.ragingwaters.com
Knott's Soak City
Palm Springs
; Orange County/Buena Park;San Diego/Chula Vista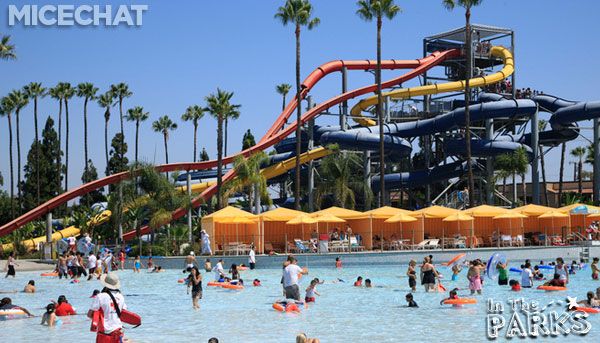 Buena Park Soak City Season Pass Regular (ages 12-61) passes are just $54.99 each. Junior/Senior passes are just $49.99.


Soak
City
tickets:
Adults (age 12+) pay $31.00 at the gate.
Soak
City
tickets for kids ages 3 thru 11 cost $19.99.
Seniors age 62+ also get tickets for $19.99.
Babies and children age 2 & under get into Soak City free of charge!
Discounts:
1.) Southern California Resident's discount:
If you bring proof of your residence in SoCal (zip codes 90000-93599), you can get a discount ticket costing $25.99 at the Soak City turnstiles. There is no SoCal resident's discount for children or seniors; the ticket costs $19.99.
2.) Print-at-home discount tickets:
Soak City will give you a discount simply for printing your ticket at home before you head to the water park. The Print at Home discount price is $25.99; you do not have to be a SoCal resident to get this price if you print your ticket at home. Kids and seniors do not get the print at home discount, because their $19.99 admission fee is already lower than this amount.
http://tickets.knotts.com/shop/soak_city.cfm
Magic

Mountain Hurricane Harbor

: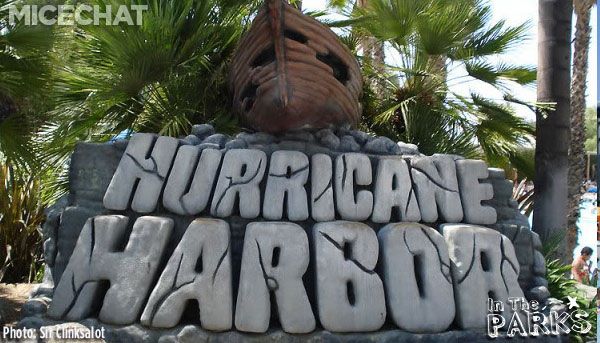 Six Flags Hurricane Harbor:
26101 Magic Mountain Parkway, Valencia, CA 91355. 818/367-5965.
Season Pass $44.99
Hurricane
Harbor
's full-price admission tickets
1.) 48 inches tall and over: $24.99
2.) Under 48 inches tall: $19.99
3.) Babies and toddlers age 2 and under: free admission
Discounts:
1.) Print-at-home discount tickets:
If you think ahead...even if it's only a few minutes before leaving your house & heading to the park...you can save money by printing your ticket at home.
2.) Hurricane Harbor Coke Can discounts:
Specially marked cans of Coke bearing Hurricane Harbor discounts are an annual tradition at Hurricane Harbor California! the discount is good for the entire 2010 operating season. With the special Coke can discount, you may purchase a California Hurricane Harbor admission ticket for a discount price.
3.) Hurricane Harbor season pass discounts:
Getting a season pass is the best way for frequent water park visitors to save money. The more times you visit Hurricane Harbor, the less each visit costs.
4.) Magic Mountain Play Pass Value Book coupons:
IF you are a Six Flags Magic Mountain season pass holder, and IF you received a "Value Book" full of discount coupons when you bought your 2010 Play Pass, you must be sure to check through your coupon book before heading to Hurricane Harbor.
http://www.sixflags.com/hurricaneHarborLA/index.aspx
Wild
Rivers: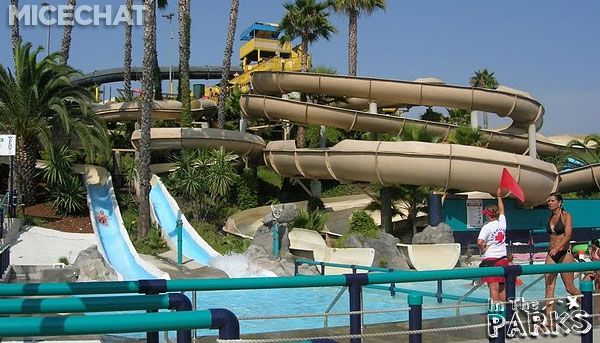 Season pass:
$69.98 individual pass or $269.98 for a Family of 4
with the same address.


Full price tickets: Adults and kids 48 inches tall or more $32.98.
Children under 48 inches $19.98.
Seniors age 65+ enter Wild Rivers free of charge.
Discounts:
1.) Late afternoon admission discounts:
If you visit Wild Rivers after 4 pm, you'll get a discounted admission price, which is $21.98 in 2010.
2.) Wild Rivers season passes:
People who enjoy visiting Wild Rivers repeatedly will save money per-visit if they get a season pass.

www.WildRivers.com
Legoland
California Water Park
: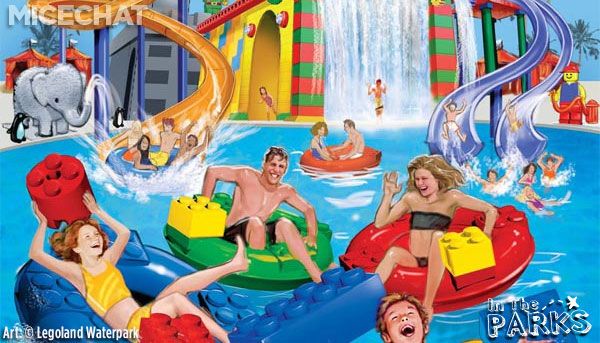 The water park is located inside Legoland California, in Carlsbad, CA Water park passes require admission to the theme park. There is an additional fee to enter the water park.
One LEGOLAND Drive
Carlsbad
, CA 92008
(760) 918-5346
Water
Park
Hopper (includes admission to Legoland):
Adults-ages 13-59 $77
Children-ages 3-12 $67
Seniors-60+ $67
Membership prices:
Adult = $159.00
Child = $129.00
Discounts:
1.
A
dmission to LEGOLAND California, SEA LIFE Aquarium, and LEGOLAND Water Park for 5 Days all for the price of a One Day Hopper Ticket. $87.00
2.
Extra Value - $5 OFF
One Day Hopper Tickets include one-day admission to LEGOLAND California, SEA LIFE Aquarium, and LEGOLAND Water Park Online purchase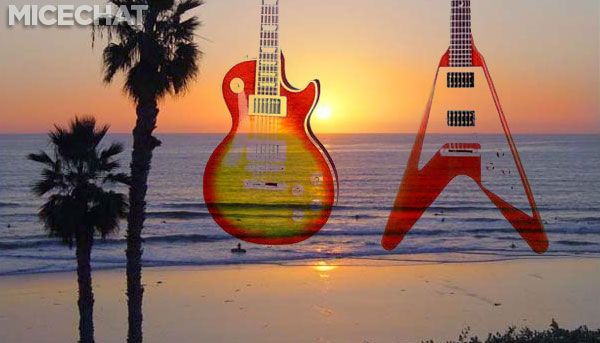 SAN LUIS OBISPO-

A Night of Classic Rock N Roll

- Merrell Fankhauser & Friends featuring Dick Lee of The Brymers and Fapardokly, Ed Cassidy of Spirit and other surprise guests will be performing. Please join the tribute to Oldest Rock N Roll Drummer in the World! This will be "Spirit" drummer Ed Cassidy's last performance, Cass turns 87 this month! Time 8 - 10 PM, Cost: $15. Location: San Luis Obispo Grange Hall, 2880 Broad St., San Luis Obispo, CA. Friday June 4th.
Santa Maria
Elks Rodeo
The Temecula Valley Balloon and Wine Festival
is June 6-8 at Lake Skinner east of Temecula. It is one of the area's longest running and premier events featuring dawn hot air balloon launches, (weather permitting) Friday and Saturday evening balloon glows, wine tasting from over 20 premium wineries, Sunday's Xtremely Amped Super Moto Cross Show, Food and Wine Pairing, and live concerts on two stages.

www.tvbwf.com

.
Concours D'Elegance
. Annual classic car show honors the Ford and Ferrari, plus Ducati and Goldwing motorcycles. Time: 9 a.m. to 5 p.m. Spectator cost: $10/day or $15 for 2 days purchased at the gate; Senior 62+ $8/day or $12 both days. Children under 12 Free with an adult. Huntington Beach June 5 and 6. hbconcours.org
San Diego Spirits Festival

Indulge all your senses this summer 2nd Annual San Diego Spirits Festival. Events seminars nightly mixers parties many more surprises! The weekend culminates with the Grand Tasting Sat June 5th held on the 4.3 acre Hilton Bayfront Waterfront Park Over 65 Brands participating at the Grand Tasting. San Diego Spirits Festival 2010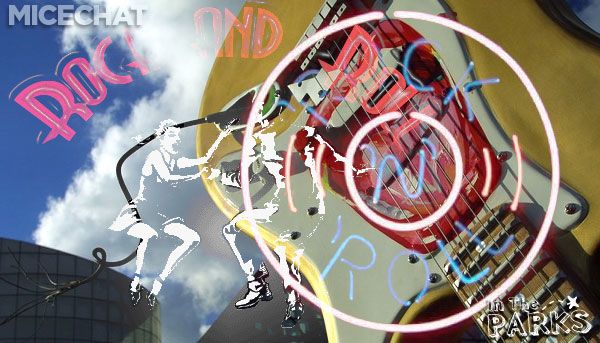 Beach Concert Series San Clemente
San Clemente Pier
Jazz by the Bay
. Free concert. June 5, 2010 6:30 to 8:30 p.m. Gabrielson Park, Anchor Street and Bridgeway, Sausalito, California 94965. ci.sausalito.ca.us
Music at Morro Bay
. Dance at Morro Bay's largest out door dance floor while you listen to music featuring local favorites and national rising stars! In between bands dance troops and demonstrations by community groups entertain. Tri-Tip sandwiches and a Seafood BBQ featuring albacore, oysters. June 5, 2010 11am - 7pm. 714 Embarcadero, Morro Bay, CA. info@mbhf.com
The Chocolate & Chalk Art Festival
along the sidewalks along North Shattuck Ave. in Berkeley combines the passion of the finer things in life, art and chocolate. Taking it to the streets in a unique combination event, visitors can share in the passion by watching artists decorate the sidewalks of Berkeley, and munch on chocolates and brownies while gazing in amazement. June 5, 2010 Time: 10AM-5PM. Location: North Shattuck Ave., Berkeley. Free Admission. chocolateandchalkart.com
West Coast Rockabilly Showdown


Showdown Finals where top four bands compete for $2,500 in cash awards. The Showdown concerts and swap meet admission is FREE with the donation of a canned food item for the Second Harvest Food Bank of Orange County. Regular admission is $2 and children 12 and under are always free. Location: 88 Fair Drive, Costa Mesa, CA. -ocmarketplace.com June 5, 2010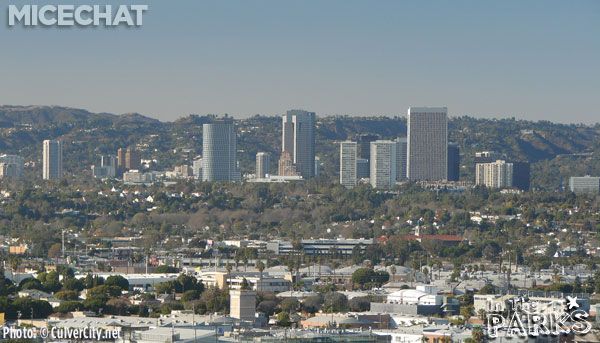 Culver City Artwalk


All galleries and exhibition spaces are open from Noon to 6 p.m. and selected galleries remain open until 8pm that evening at the 5th annual Artwalk celebration June 5, 2010. culvercity.org.
Family, Friends & Fun, Annual Parade.
Festive event held on Marine Avenue on

Balboa Island

in Newport Beach, CA. Time 11 a.m. to 2 p.m. Bridge from PCH closes at 10 a.m. June 6, 2010
PACIFIC OPEN WATER FESTIVAL & USA SWIMMING CHAMPIONSHIPS
Times:
June 4- 10a.m.-2p.m.; June 6- 10a.m. - 4p.m.
About 50 top open-water swimmers, including past Olympian and Southern California native Chole Sutton, will compete in a 10k race June 4 and a 5K race June 6. The event will also serve as the qualifier for the U.S. National squad that will compete at the FINA World Open Water Championships in Quebec, Canada, in July. Open water events are open to the public and held on June 6th. Marine Stadium 5255 Paoli Way, Long Beach 90803 www.pacificopenwater.com
Well, that just about does it for another In The Parks photo extravaganza. Did we scratch your theme park itch? Do you have any news or events that you'd like to share? We'd appreciate hearing from you,
please contact dustysage@micechat.com with your news or photos
.
There is always a world of fun theme park information to read

on MiceChat:
Dateline Disneyland which is packed with great news and photos from the Disneyland Resort.
Weekend Update Offers a world of Disney theme parks and other sights and landmarks!
How can you express your thanks for the content you read on this site? Sharing the link to today's blog with your friends and family on
Facebook, Twitter, and beyond!
Today's update was brought to you by our fantastic and talented crew of
photographers and news contributors Elly, Uncle Mike, Sir Clinksalot,
David Yeh,
Pratt55,
CaptPhoebus, F!an, MickeyMaxx.
Whether you are enjoying a cast member preview of World of Color, heading to Knott's for the twinkling lights, or diving in to your local water park, we hope you have a wonderful weekend. We are off to enjoy a tour of the new Harry Potter themed land and attractions at Universal Orlando's Islands of Adventure. We'll be sure to share our thoughts and some photos with you next week . . . all signs point to a magical experience. We'll see you In The Parks!