July comes to a close but Summer still has plenty of fun left! This week, we look at Disneyland's Snow White ride which has been enhanced with some fantastic new effects. There are also several ride closures and lots of great construction updates from California Adventure. Next we take you to Universal Studios for a Tour and various construction projects in preparation for Halloween. We take a side trip to the Orange County Fair where the beat still goes on regardless of how much fried food is eaten. And we wrap things up this week with the original glow fest, the Neon Cruise of the Museum of Neon Art in Downtown LA. There are so many great photos to get to today, we'd better get the show rolling . . .





A week of changes as Disneyland closes two popular attractions and pluses another.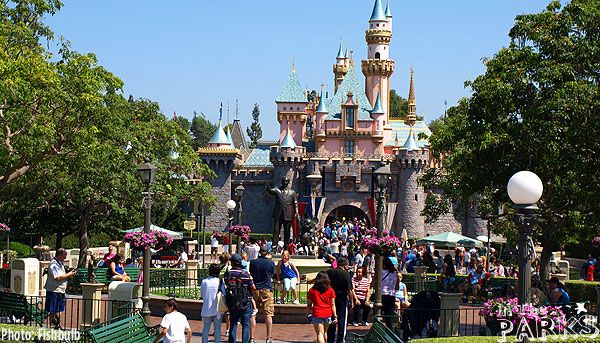 This past Monday was the last operating day of Star Tours 1.0. Crowds gathered to take one last ride to Endor and pushed wait times up to what the aged attraction hadn't seen since its debut in 1987. A small group of D23 members got to be the last group of people to take an ill fated flight to the home of the Ewoks.


D23 held a very special event MiceChat was among the lucky few to be able to take the last flight to Endor after park closing.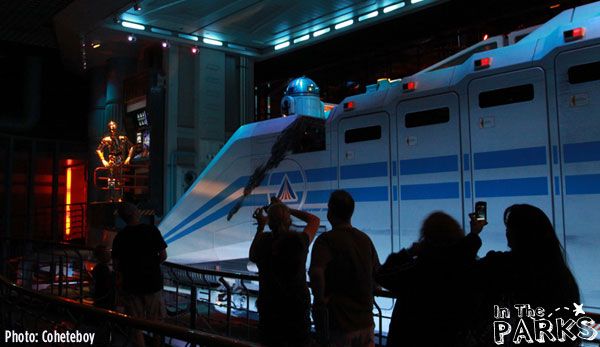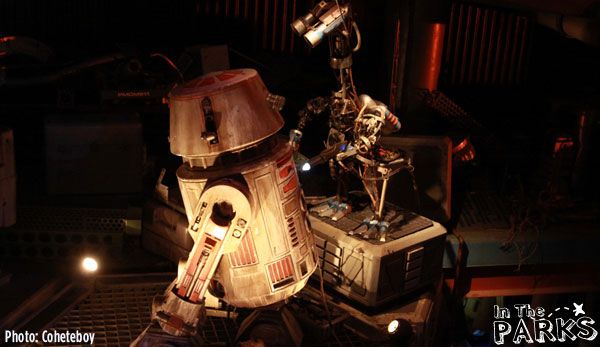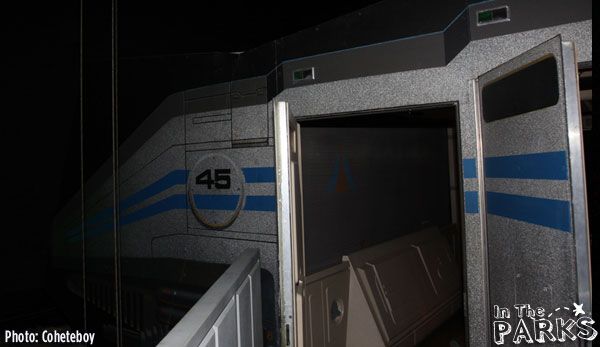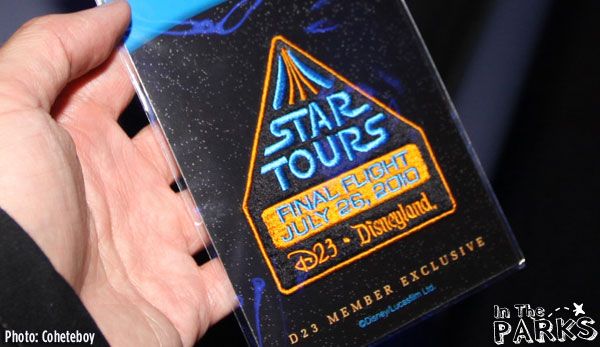 Commemorative Badges were handed out to mark the occasion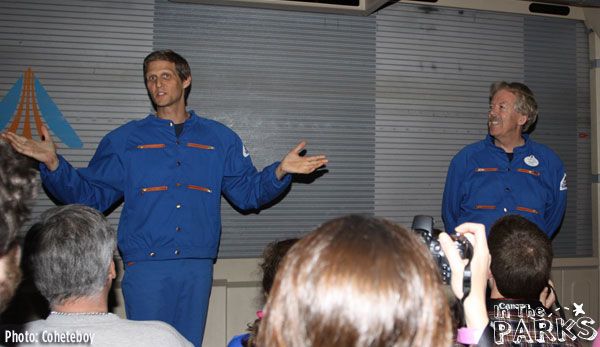 Steven Clark and Tony Baxter greet the lucky travelers

you can read more about the final flight and see photos here.

By the next morning the attraction was closed up tight.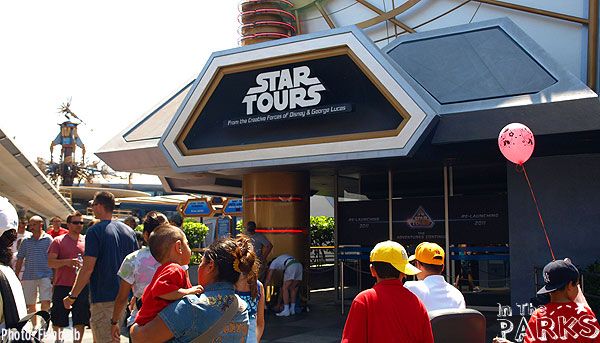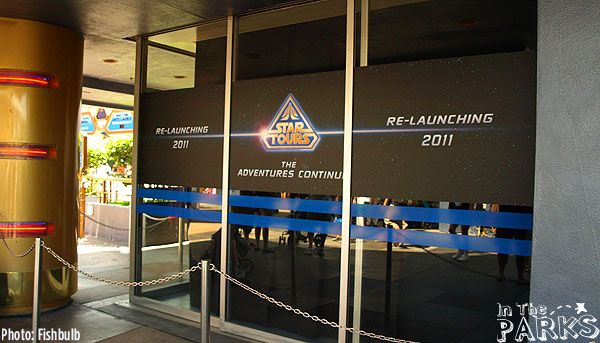 Pay no attention to the magic behind the curtains

Snow White's Scary Adventures:

Al Lutz had reported a couple months ago that new effects were on their way to the Snow White dark ride. He was right. This past Tuesday, the switch was finally flipped and the results are pretty spectacular. If you do not want any spoilers just scroll down to the next subheading.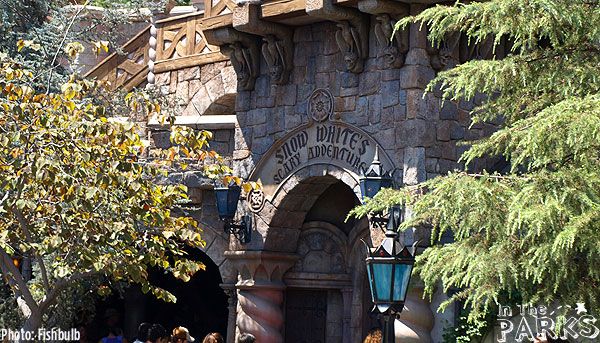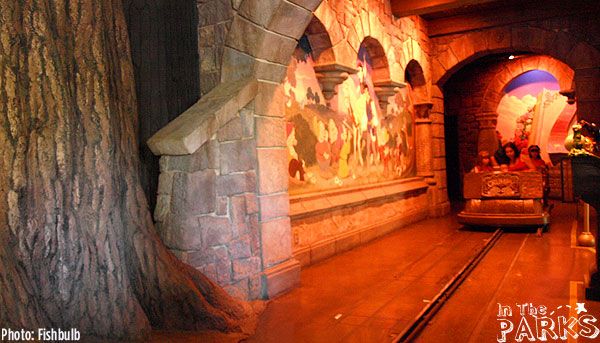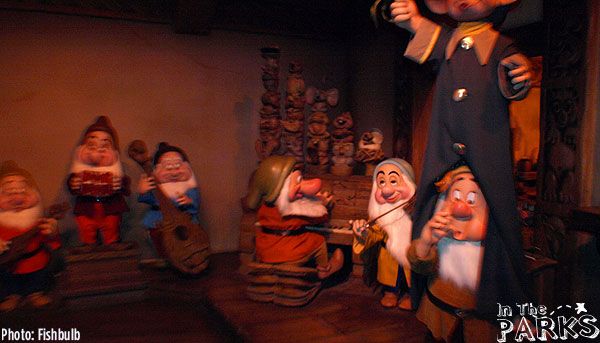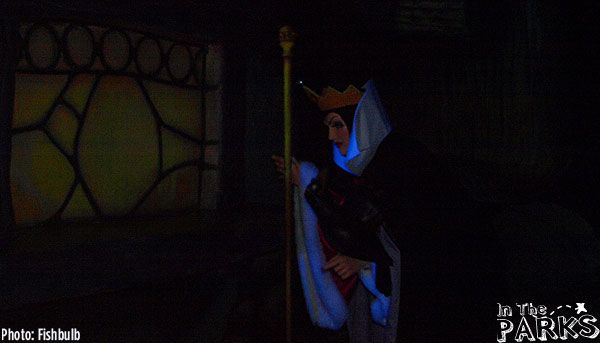 No Changes are apparent on the ride until after the Dwarfs Mine when you enter the Evil Queen's castle. The room with the magic mirror is brighter and more golden . The frame of the mirror adorned with jewels and a gold trim.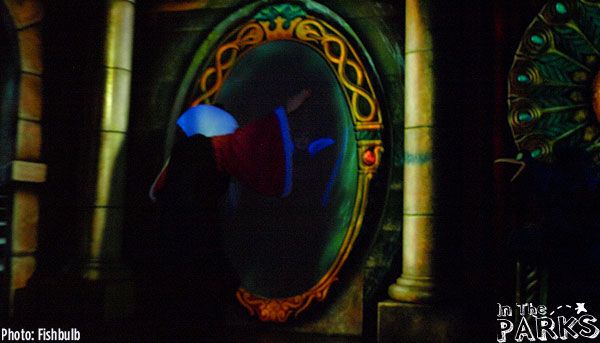 "Mirror Mirror on the wall..."


As the queen transforms a spell casts over the room and the colorful room magically disintegrates to a decrepit dungeon much like the ones that you will encounter in the following scene. It's an amazing effect along the lines of the transformation they pull off during the holidays on the facade of it's a small world. It literally changes the total appearance of the room simply with precise digital projections.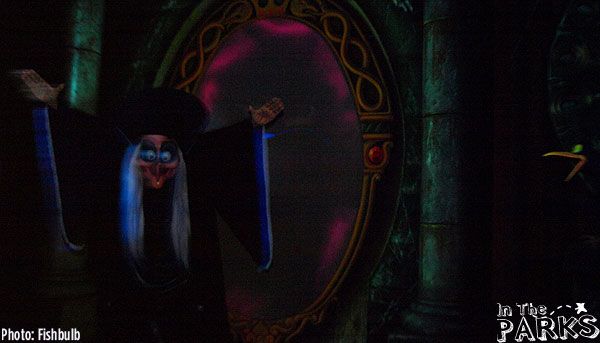 "With this Disguise I'll fool them all!!!"
Notice the swirly glow inside the mirror


The other big change brings to life the previously anticlimactic final scene with the dwarfs pursuing the witch uphill in a storm. Projections now animate the rain pouring on the rocks, the lightning in the sky and the swirling clouds in the distance. It really enhances the scene, and indeed the entire attraction.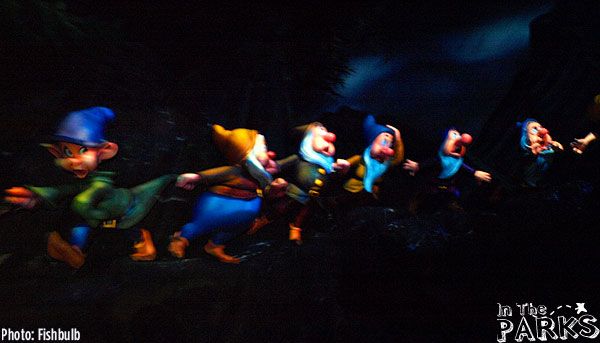 Much brighter now and more animated


GOOD JOB DISNEY!!! This is the type of thing that keeps visitors returning. If the line this past Wednesday was any indication, the changes have certainly improved guest satisfaction.

While Toad, Pan and Pinocchio all had their usual wait times, Snow White's queue was uncharacteristically packed and stretched out into the Fantasyland walkways!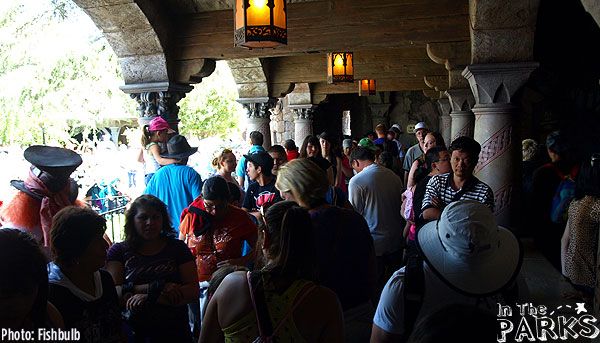 Snow white's filled queue

Alice in Wonderland:

The ride is still closed and may be for some time as the OSHA mandated rails are designed, agreed upon and installed along the outside portion of the track.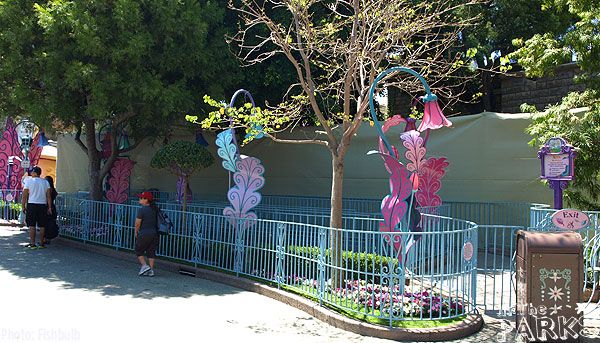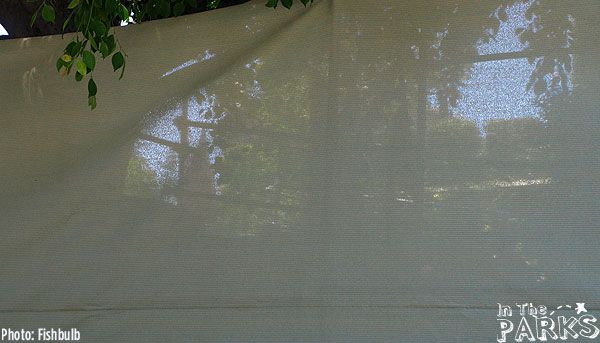 A tarp now hides the work area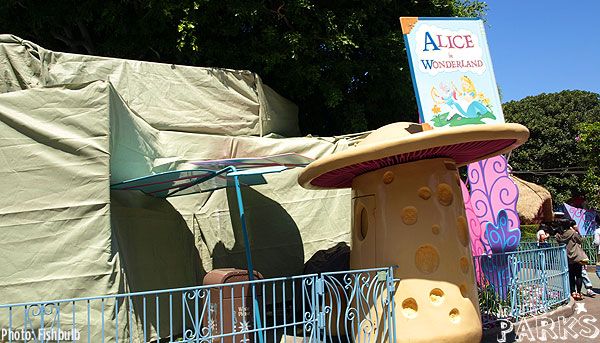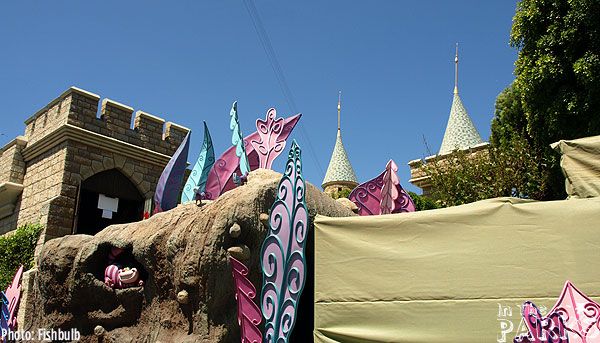 Finding Nemo Submarine Voyage:
The seagulls and their buoy perch are still backstage being repaired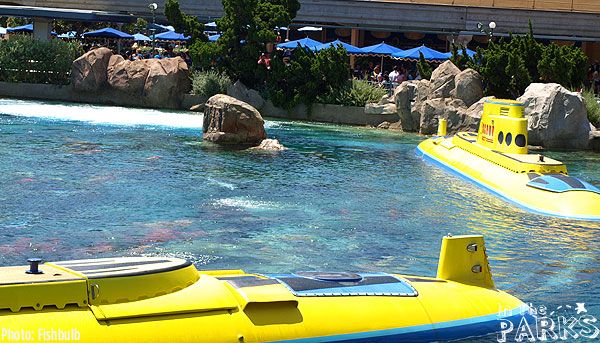 These sub are Mine! Mine! Mine!


MiceChat Haunts Walt Disney World
- October 22-29, 2010 -
Join Us For An Amazing Vacation

FREE Dining - Food and Wine Festival - Halloween Festivities - Wizarding World of Harry Potter - Special Tours and Events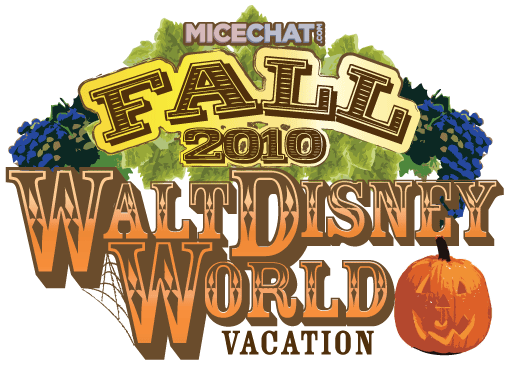 Join us this October for a Walt Disney World trip so fun it's scary. We've got a lot of exciting things lined up for you: Epcot Food and Wine Festival, Halloween festivities, Harry Potter, free dining and more! We also have a Universal horror night trip planned for those who really want to scream - the rest of us will visit Mickey's Not So Scary Halloween Party!

Sound like fun? Come join us! More info HERE: MiceChat WDW Grand Gathering




Disney California Adventure is Cruising along through the Summer with both a successful new water show and a surprisingly popular night time glow party. But that won't distract us from what you really want to see . . . the construction!


Carsland:
Initial vehicle testing for the new Carsland's ride was completed last week. The test track that we reported on was quickly dismantled recently and work has begun on the actual track. In particular, the climactic race sequence during which cars will race side by side.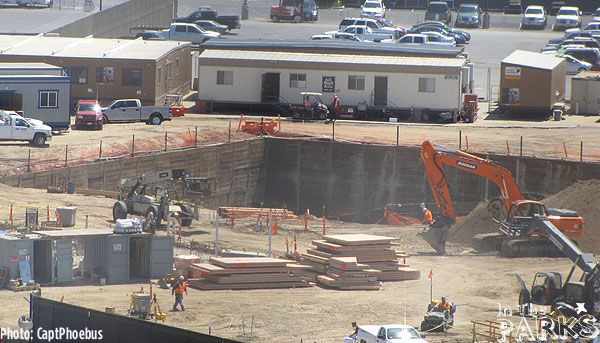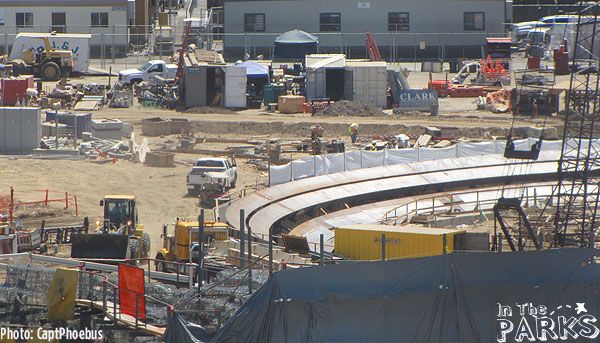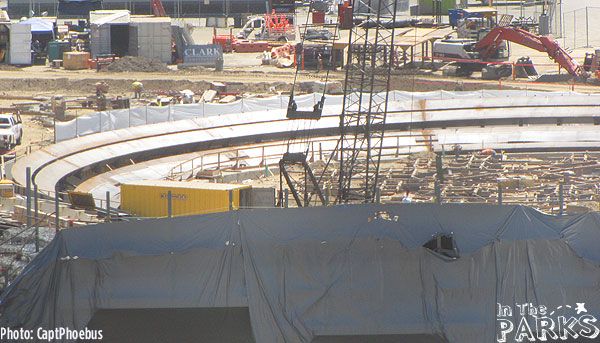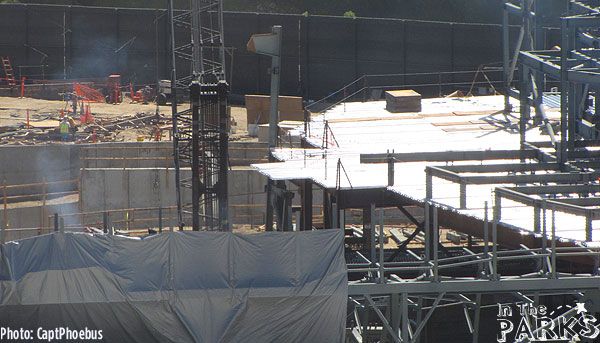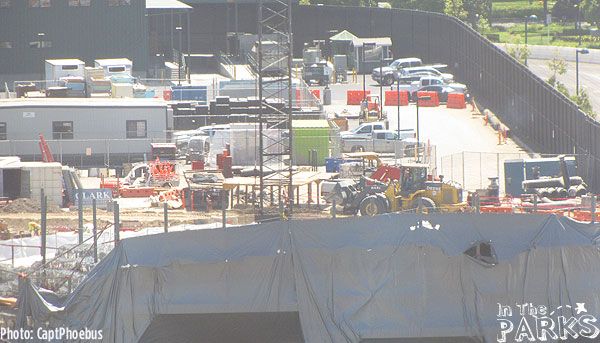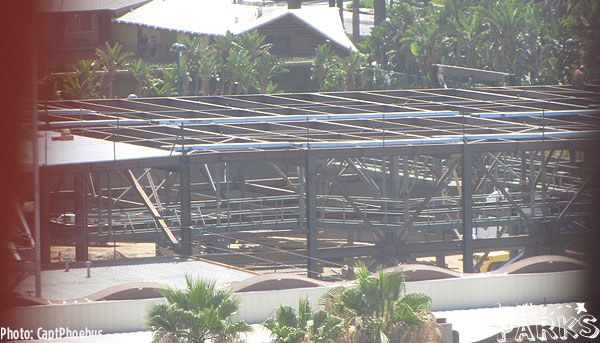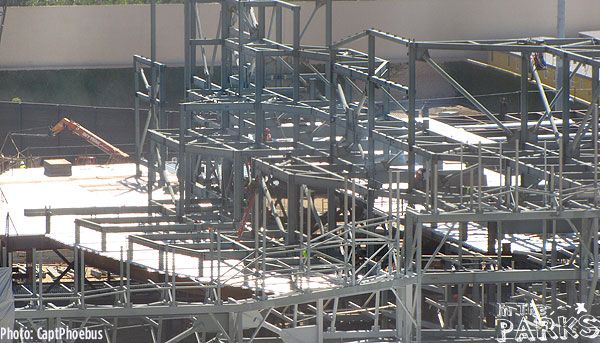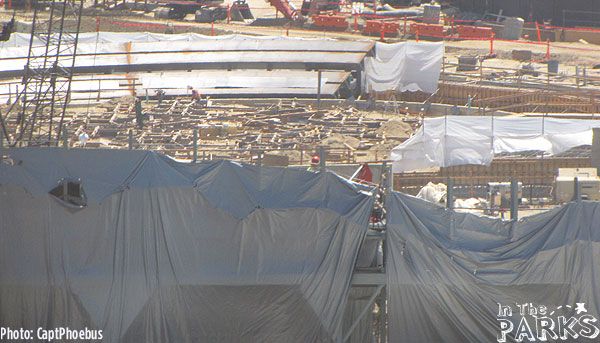 Red Car Trolley: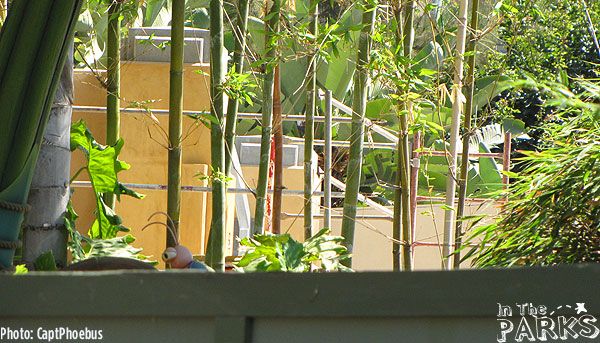 the new gates leading to backstage along the new HPB/Buglsand walkway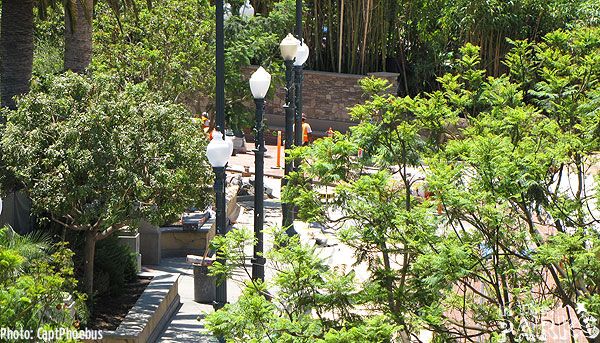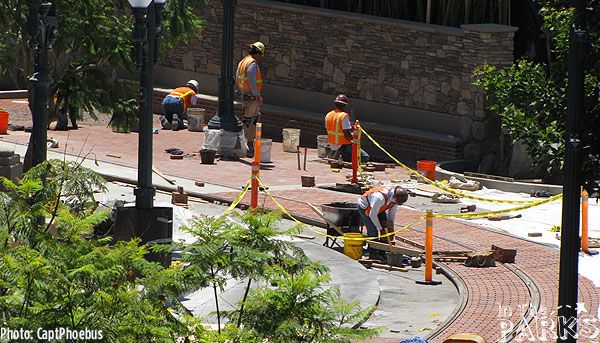 More of the lovely new brickwork has been laid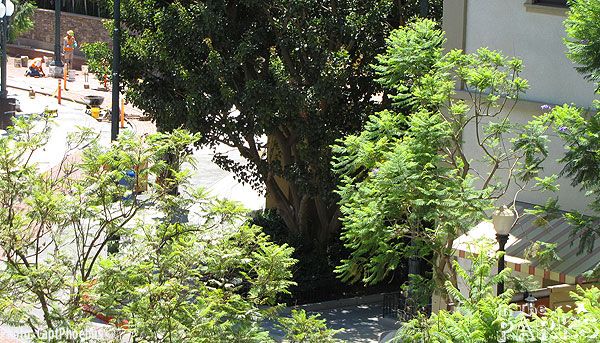 Near the Tower Fast Pass Machines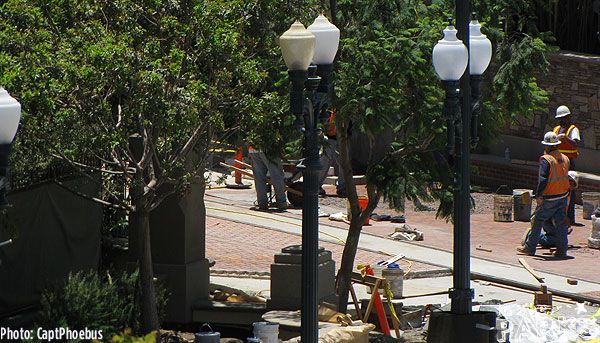 The Little Mermaid: Ariel's Undersea Adventure:
The Facade to the show building is nearly completely closed in now.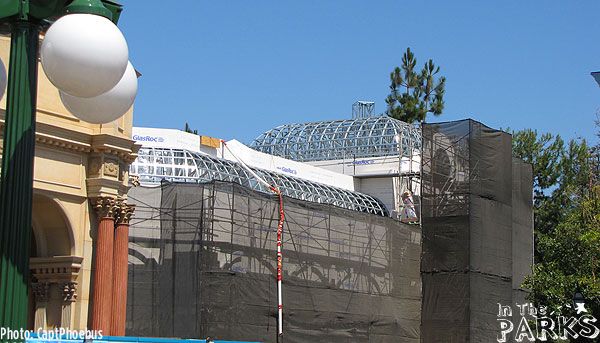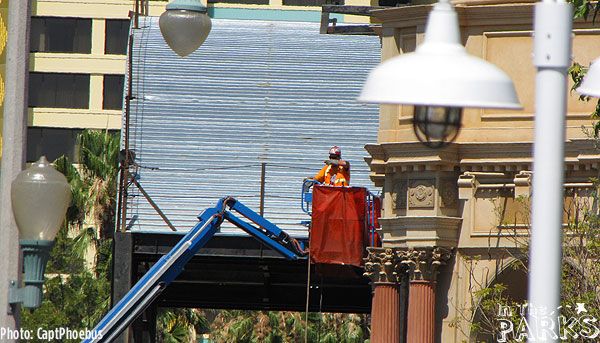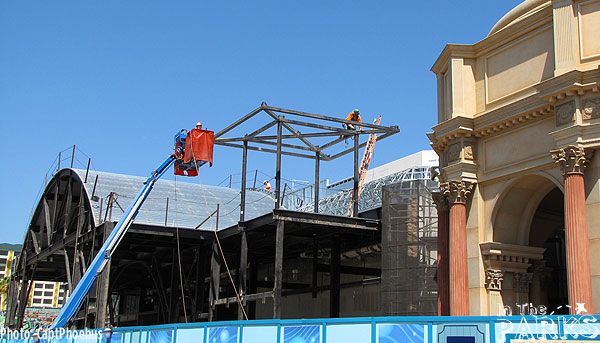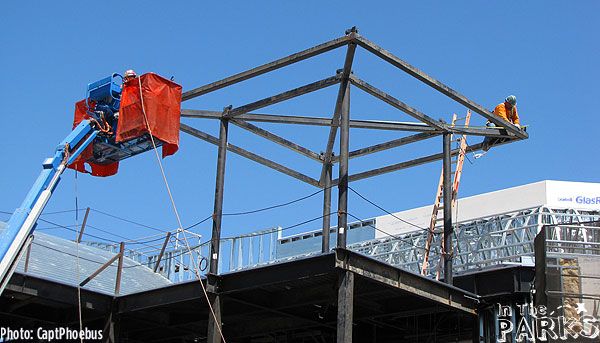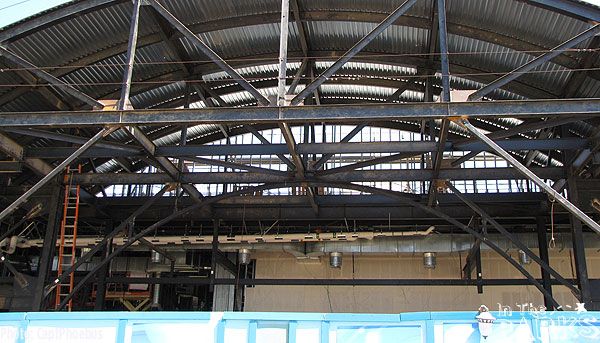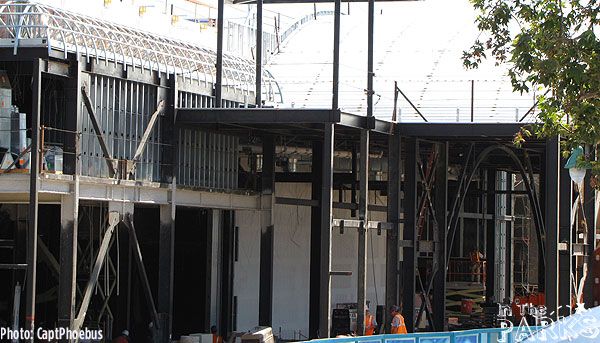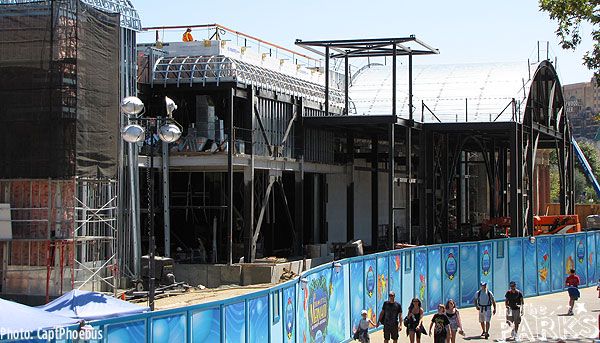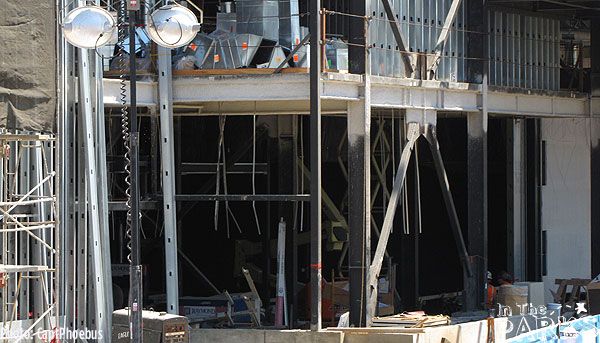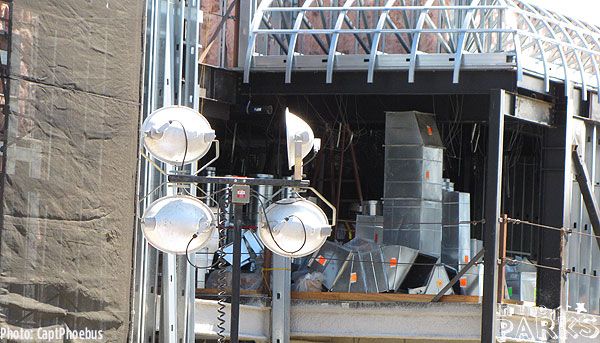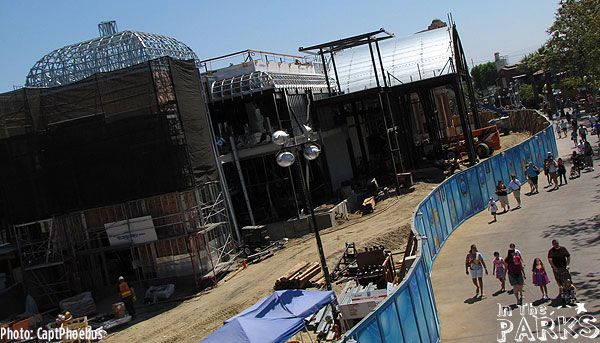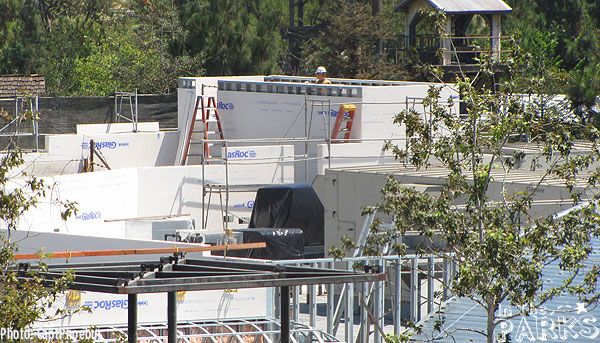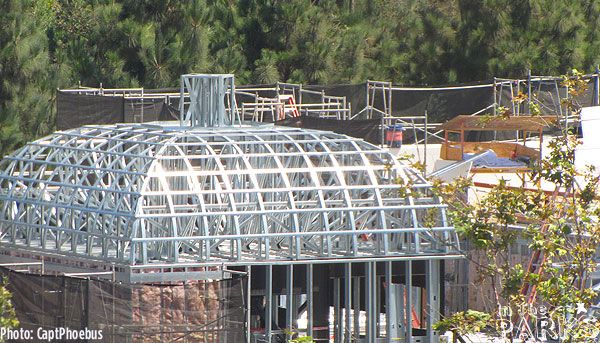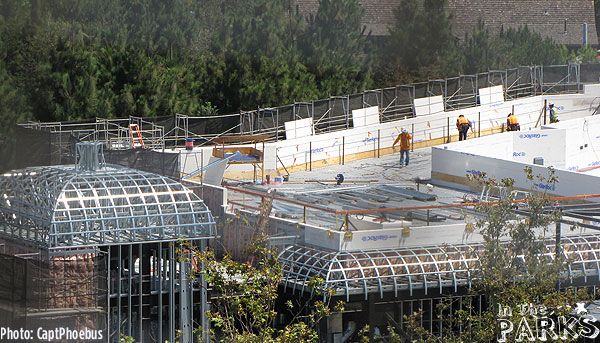 C

l

u

b

L

u

c

k

y

Party at

Glow Fest

at Disneyland
:
Sunday August 2nd
MOMMA & CLUB LUCKY invite you to join them this Sunday night, as we invite a mob to come out and enjoy Disney's California Adventure GLOW FEST together! Great dance music, go-go dancers, a glowing street... and bars serving glowing cocktails everywhere!
In addition to Glow Fest, all are invited to join them for a showing of Aladdin, a viewing of the amazing new WORLD of COLOR, followed by a party at the LAST night of THE LOST BAR at the Disneyland Hotel! Here is a run down...
7:05 PM - DISNEY'S ALADDIN
(Hollywood Pictures Backlot: Hyperion Theatre)
Catch this show in what WAS its FINAL SEASON;
Arrive early for best seating!
9:00 PM - GLOW FEST 8:30-11PM
(Hollywood Pictures Backlot: Hollywood Blvd)
Light up your night and come to Glow Fest, a new summer street
party that features live music, performers and interactive fun!
Dance under the lights and find vendors selling snacks, beverages
and specialty drinks.
11:15 PM- WORLD OF COLOR
The World of Color nighttime water spectacular weaves water, color,
fire and light into a kaleidoscope of fantasy and imagination. More
than 1,000 jets of water form incredible shapes in time to the
music as Disney characters come to life on a shimmering veil of mist.
NOTE: you NEED a Fast Pass to see the World Of Color. You can get
these when the park opens at the Grizzly River Run. You can't choose
the show time you want, but ask the attendant. They should be able
to give an idea of when to get your FAST PASS for the 11:15 show.
Try to get tickets for the YELLOW ZONE.
You wil probably need to get them in the
early afternoon... (3-4pm)
12:00 Midnight - LOST BAR
(Disneyland Hotel)
End the night with cocktails and fun at the final night of
The Lost Bar, near the pools at the Disneyland Hotel.
They will be closing for the last time on this night, so do NOT miss it!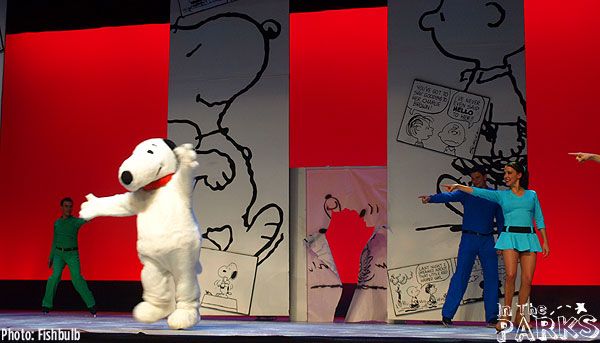 The Irvine Animal Care Center
Knott's Mobile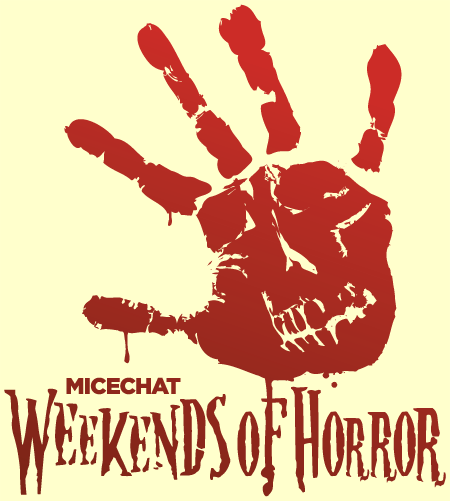 This year's MiceChat Haunt meets will be more fun than ever. Knott's Berry farm is very generously working with MiceChat to deliver the best, most horrifying, nights of gruesome pleasure possible to haunt goers. This year, we offer two nights of crazy, horrifying fun with an eye popping look behind the screams to see how the haunt comes together every year. This year we will also be able to offer direct ticket sales through MiceChat online for the Knott's events when they become available. Pricing for the Knott's nights will be announced very very soon. We will make sure that it is affordable and worth your money.
Haunt Meet Information Discussion on MiceChat HERE
!!! SAVE THE DATES BELOW !!!!

Friday October 1st,
Knott's Scary Farm - Fourth Annual MiceChat Knott's Scary Farm Halloween Haunt Maze Meet.
PreScare Buffet and early entry into Haunt, The Hanging, The Famous MiceChat Maze Death March.

On October 1st join the Web's largest Haunt Meet for a night of fun in the fog shrouded nightmare of Knott's Scary Farm. The night will start off at 4:30pm by enjoying the Pre-Scare buffet and then gaining early entry into the event. This is followed by rides on the two most popular attractions, Log ride and Mine Train, viewing of the first showing of The Hanging, then the world famous Maze Death March.
Haunt Meet Information Discussion on MiceChat HERE
Saturday October 9th
Knott's Scary Farm - Behind the screams tour and Haunt Shows.
PreScare Buffet, Tour behind the scenes of one of this years mazes, Panel discussion with Haunt Creators and Monsters, early entry into Haunt, Show run including VIP seating to shows.

Return to the Haunt to get a behind the screams look at how the haunt is put together. Tour a maze with show creators before the event and then enjoy the Pre Scare Dinner Buffet while Haunt designers and Monsters talk about what it takes to bring the largest Halloween Party in the World to life. Once the party begins, receive early entry to the event and VIP seating to the shows of Haunt.
Haunt Meet Information Discussion on MiceChat HERE



The Orange County Fair is on from now to the 13th of August. Some of our MiceChat friends recently took a trip to the fair to take in the sites, sounds and food that this annual event promises. Yes we get an encore look at the deep fried butter too.
Centennial Barn and farm:

Here is a look at the animals and produce presented this year at the fair.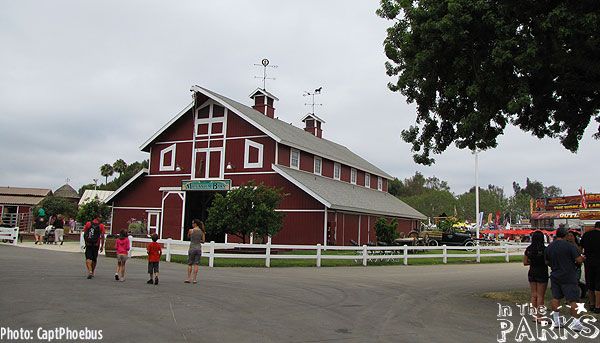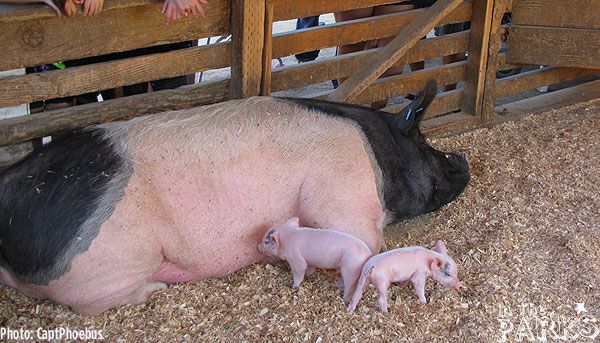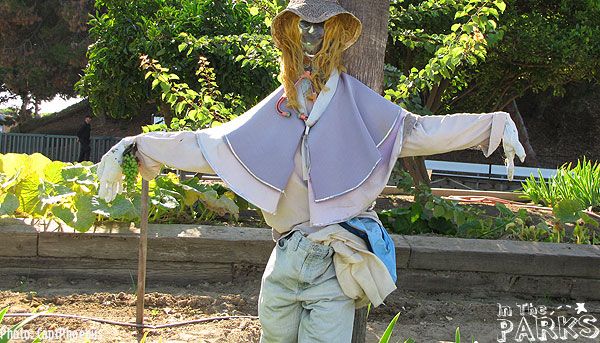 This is the kind of scarecrow that makes it hard to sleep at night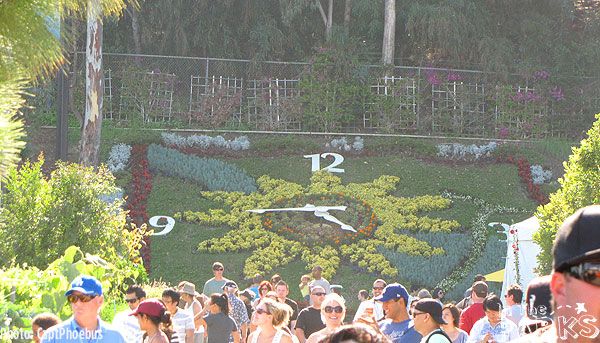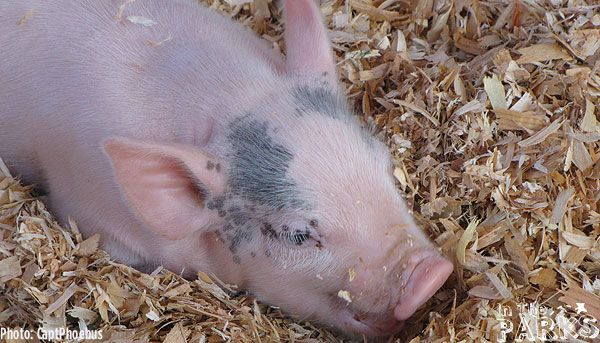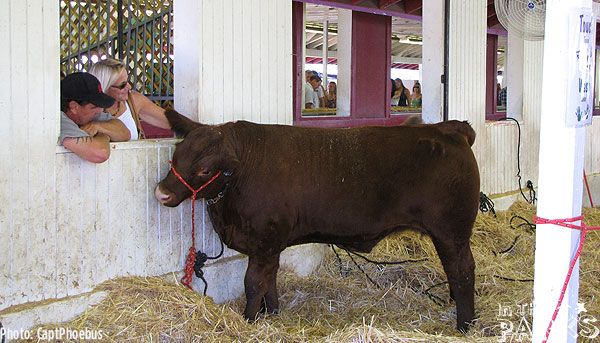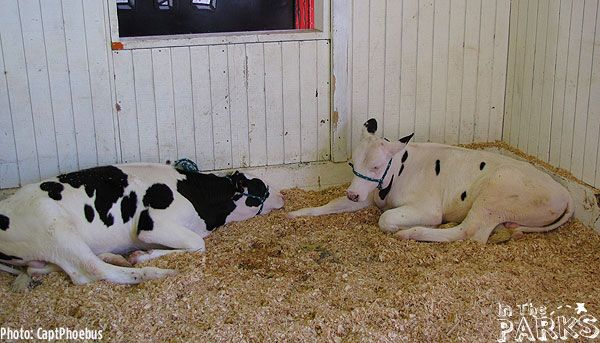 FOOD!!!:

The fair is all about food. Grilled, smoked, frozen, iced, fresh and FRIED. the victuals at the fair are as big a draw as the rides, shows and exhibits.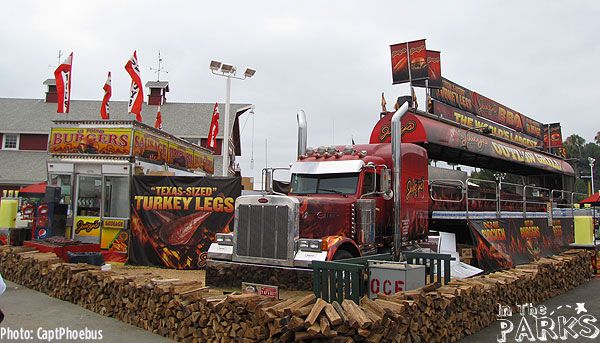 The BBQ Truck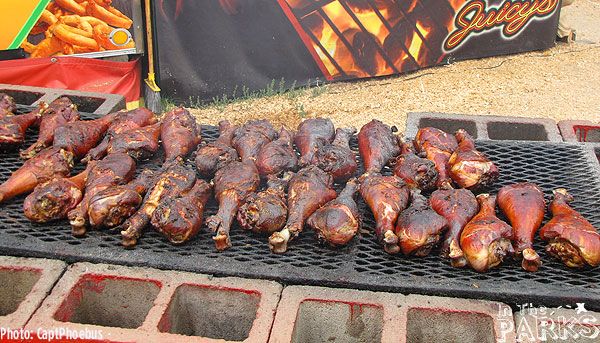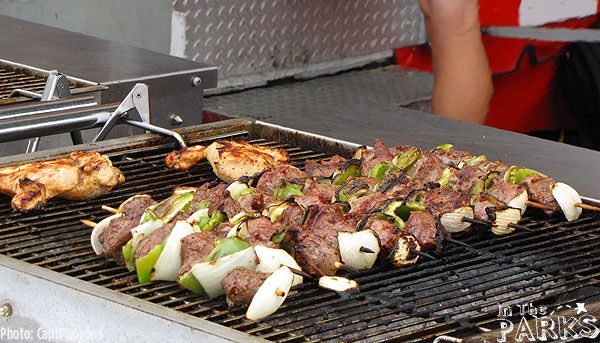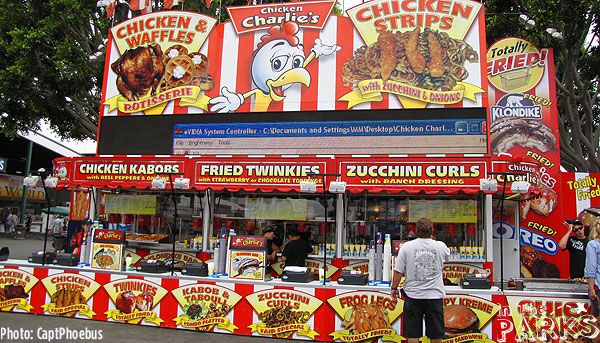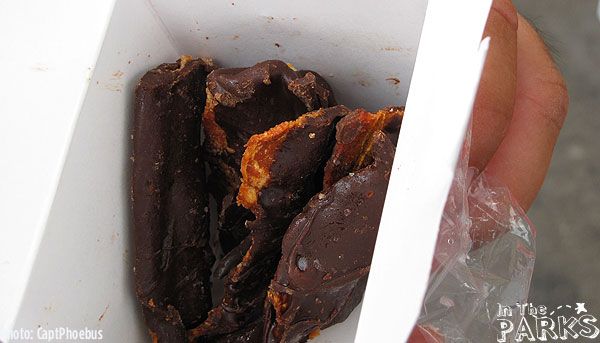 Chocolate bacon. Turns out it tastes pretty good. Think chocolate chip pancakes with a side of bacon and you got it.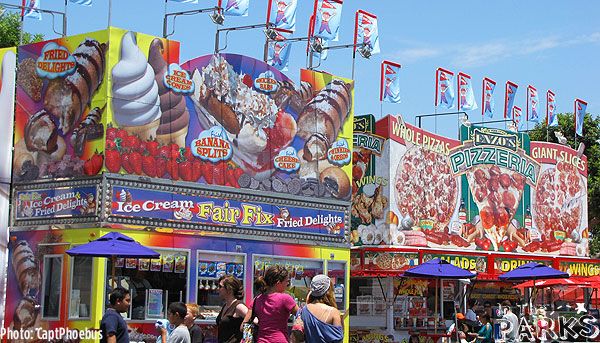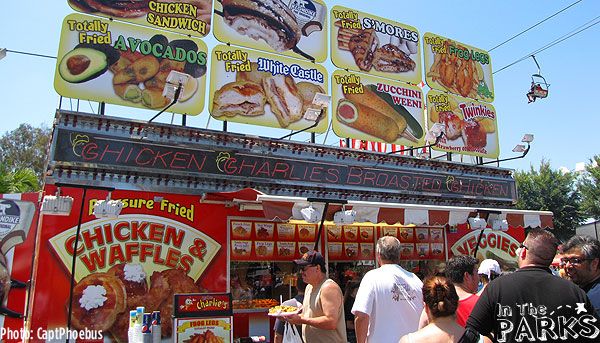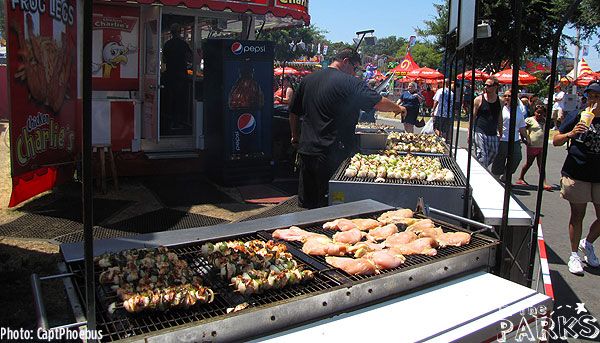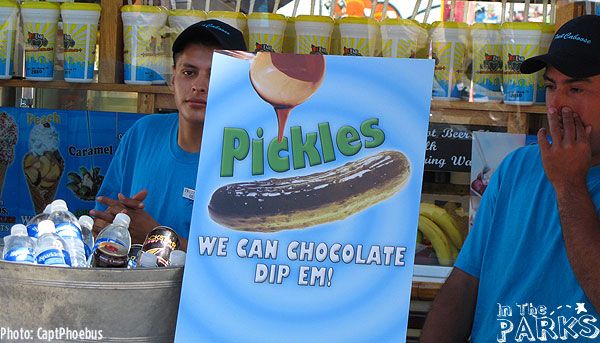 They can, but would you want it?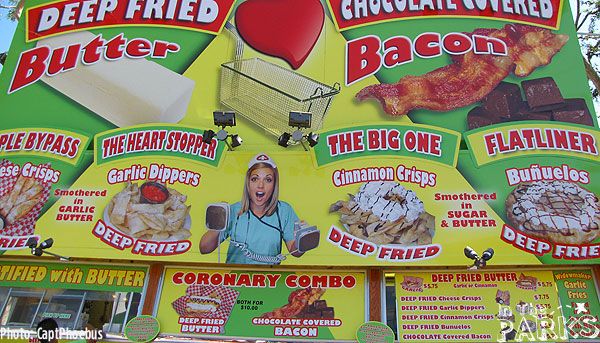 The moment we've all been waiting for...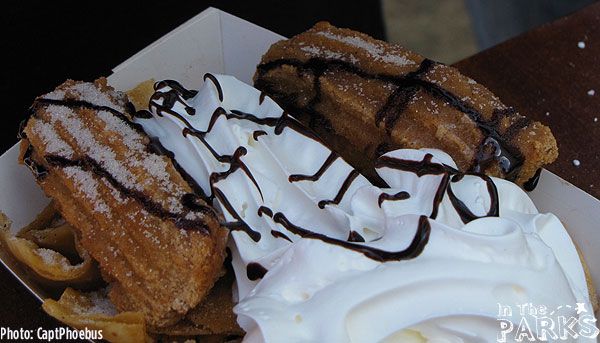 Fried butter!!! Served inside little churro bites and sweetened with some whipped cream. This ranks in the top 10 things to eat to induce death.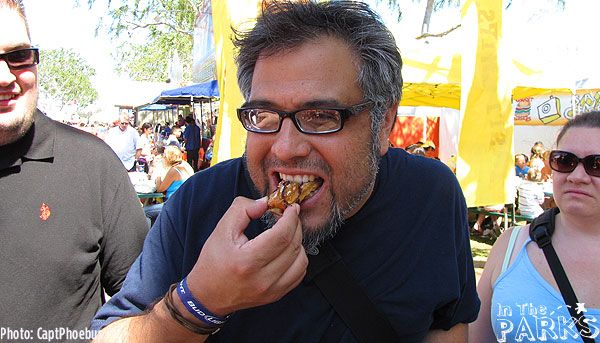 JustJohn was brave enough to try. Mmmmmmm Cloggy goodness. John's last words before clutching his chest was Yummmmmmm.

Other stuff: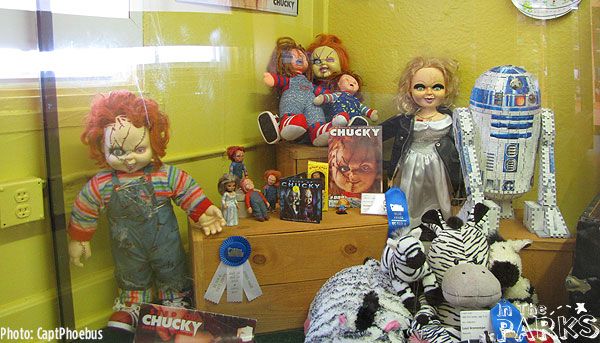 A Chucky collection? There's something for everyone at the fair.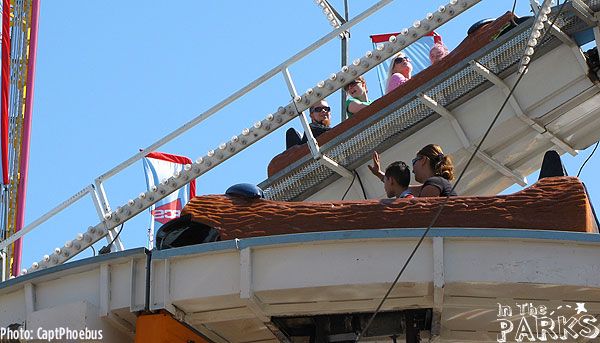 There is even a log ride here



Blow-up Al points to the Al's Brain attraction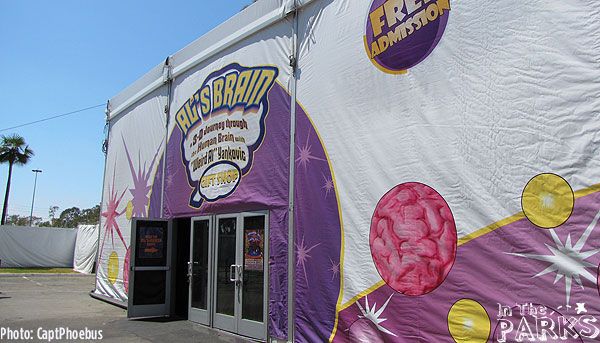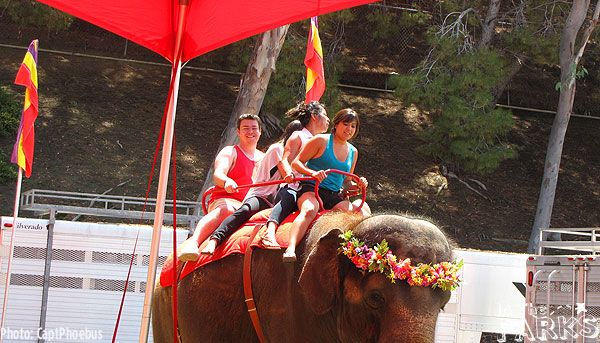 Elephant rides are available too!

Ice Museum:

There is actually a pretty cool new exhibit at the fair. An actual ice museum.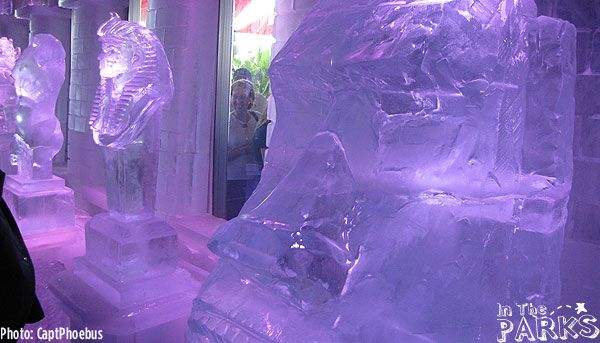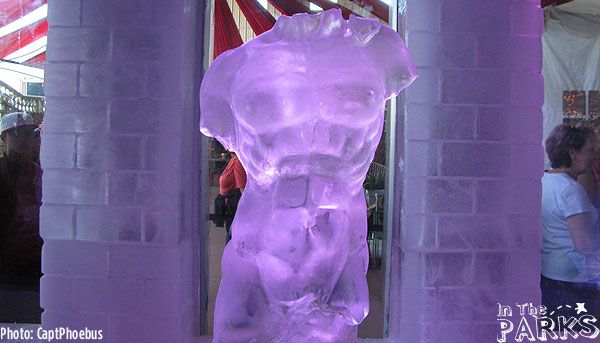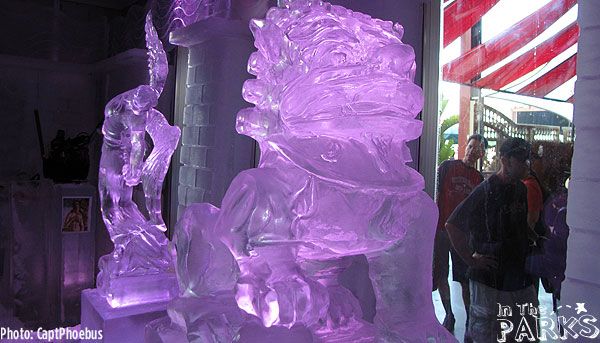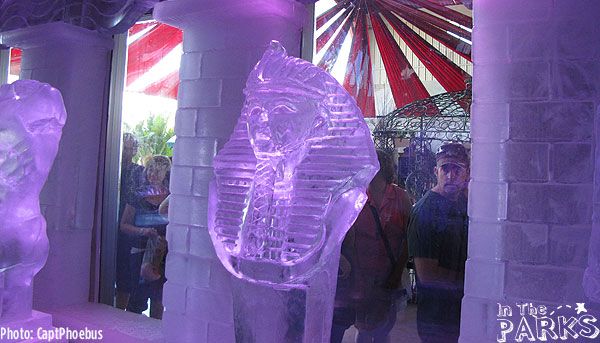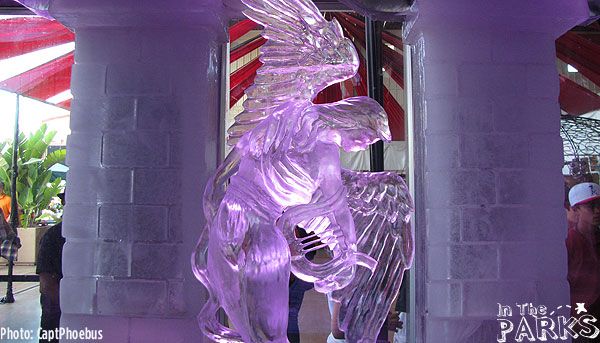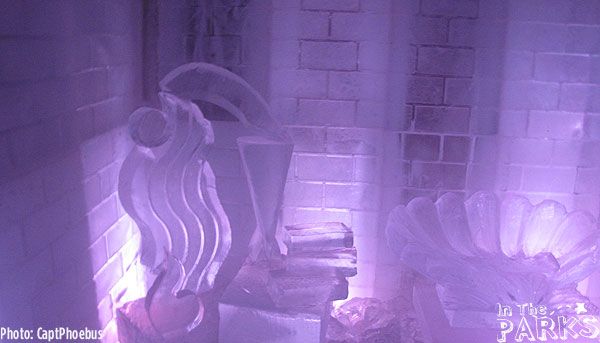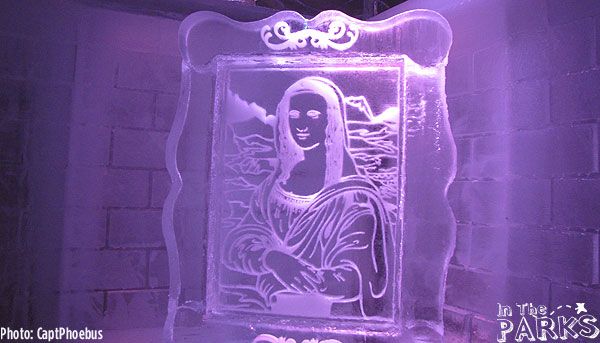 2010 Orange County Fair Info

Days & Hours (Open Wednesday-Sunday)
Wednesday-Friday Noon-Midnight
Saturday-Sunday 10 a.m.-Midnight

Prices - Admission: (
Children under 6 are free everyday. CLICK HERE FOR A FULL LISTING OF DISCOUNTS AND PROMOTIONS)
Single Day
: General $10, Senior (60+) $7, Child (6-12) $5. No fees for customers who use Ticketmaster's online TicketFast (print-at-home) option!
Group Sales (15+)
: General $8, Senior (60+) $5, Child (6-12) $3. (Mail or fax order form by July 2.)
Super Pass
: General $30, Senior (60+) $25, Child (6-12) $20.
HEROES GET IN FREE

Free daily admission for active duty military with I.D. Valid all day July 16-August 15.

Jul 30, 2010
Journey Unauthorized - A tribute to Journey

In the Fair's newest entertainment complex: The Hangar!
"Led Zeppelin Live!" featuring Heartbreaker

In the Fair's newest entertainment complex: The Hangar!
Jul 31, 2010
Sublime with Rome

2010 Pacific Amphitheatre Concert Series at the OC Fair
Aug 1, 2010
Mariachi Sol de Mexico de Jose Hernandez

In the Fair's newest entertainment complex: The Hangar!
Ratt/Dokken

2010 Pacific Amphitheatre Concert Series at the OC Fair


Aug 4, 2010

Maloof Money Cup (Aug 4th-Aug 8th)
Action Sports Arena Entertainment
Purple Reign - The Prince Tribute Show

In the Fair's newest entertainment complex: The Hangar!

Sammy Hagar and The Wabos

2010 Pacific Amphitheatre Summer Concert Series at the OC Fair


Aug 5, 2010
B-52s/ DJ Richard Blade

2010 Pacific Amphitheatre Concert Series at the OC Fair

Wild Child - A Jim Morrison Celebration

In the Fair's newest entertainment complex: The Hangar! (Second show added!)


Aug 6, 2010
Mark Wood & The Parrot Head Band

A Tribute to Jimmy Buffet in the Fair's newest entertainment complex: The Hangar!

Styx

2010 Pacific Amphitheatre Concert Series at the OC Fair


Aug 7, 2010
Sweet & Tender Hooligans

The Ultimate Tribute to Morrissey and The Smith in the Fair's newest entertainment complex: The Hangar!



2010 Pacific Amphitheatre Concert Series at the OC Fair


Aug 8, 2010
Blondie

2010 Pacific Amphitheatre Concert Series at the OC Fair

Jumping Jack Flash
Jul 22, 2010

Kids Day at the 2010 OC Fair

Kids are free on Thursdays at the 2010 OC Fair!

Jul 23, 2010
Seniors Day at the 2010 OC Fair

Discount admission for guests 60 and older every Friday at the 2010 OC Fair!

Prices - Parking: General $7, Preferred $12.

Entertainment guide (CLICK HERE FOR FULL LISTING)


After years of not even bothering to think about Universal, we have been really fixated on this place this Summer. Everything here suddenly seems so alive, fresh, and the customer service in the parks is better than it has ever been.

Citywalk:

The construction walls in front of the new Johnny Rocket's location have finally come down. Looks great and will be open soon.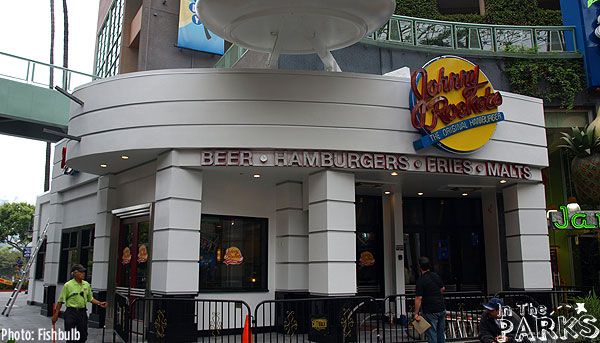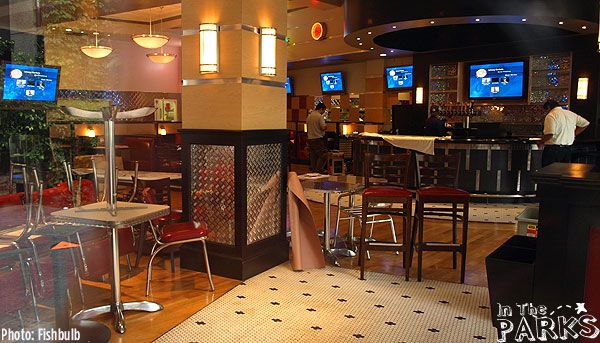 Malt now please!
Main Gate:

A few tips on entering Universal Studios: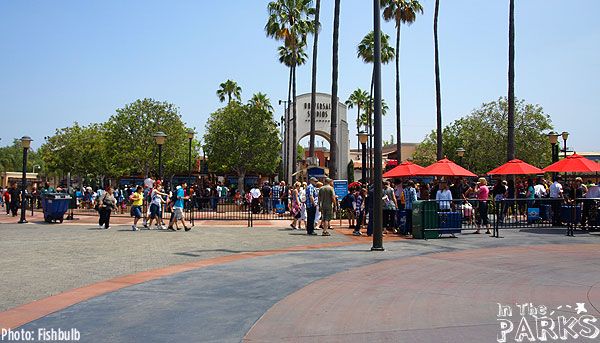 Universal Main entrance

-After making it through bag check select a ticket booth that is furthest away from the red carpet. Crowds tend to gravitate to the first line they see and are not aware that all of the other booths might be open.

-If you are purchasing your ticket with a debit or credit card and do not have any special coupons or discounts with you, you can avoid the ticket booth lines and buy your tickets at the express ticket booth kiosks to the left and right of the main ticket booths. If you buy your tickets at these kiosks, you don't have to wait in the long lines. You just go around the ticket booths and up to the turnstiles.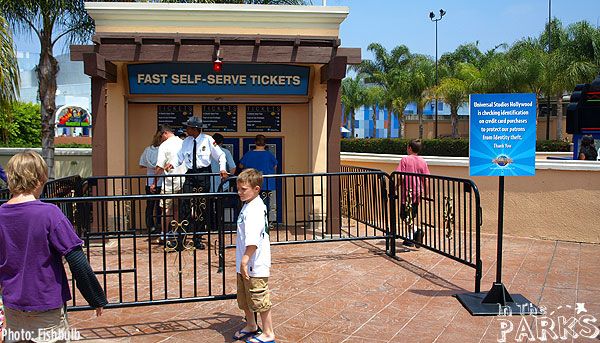 This is the ticket booth to the left of the entrance. It is outside of the bag check perimeter. The express kiosk to the right of the entrance is inside the bag check boundaries.

-A tip for getting the most out of your day. The park is least crowded in the early morning and towards the closing hours. As a result, it's best to get there right at opening, hit the tram tour first, then Simpson's, then everything in the lower lot. Then, Ssend the middle part of the day taking in the shows and repeat any of the rides you wanted to do again later before closing.

Upper Lot:

One of the bronze statue character in the entry fountain has come to life. Can you tell which one he is?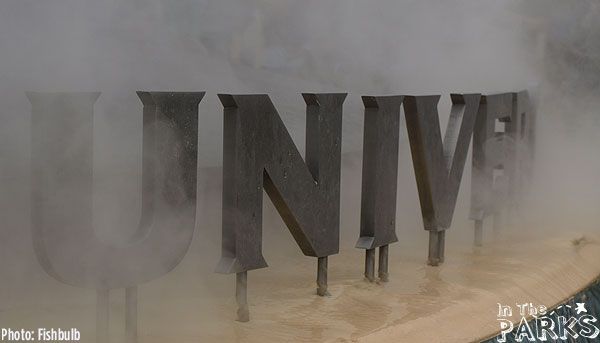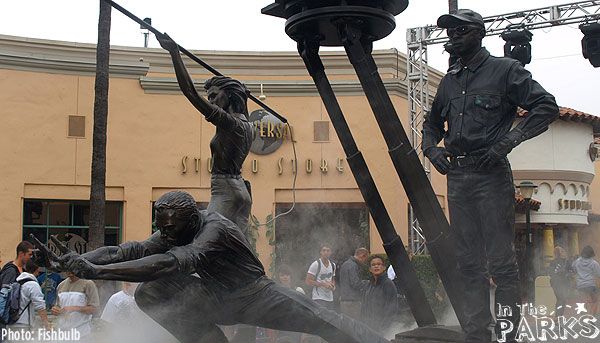 Studio Tour:

GREAT NEWS!!! The Producers and Union Local 399 (Studio Transportation) reached an agreement this past week. This means that the looming strike that we warned you could cripple the studio tour will not happen. Summer tours will go on uninterrupted and wait times will remain relatively reasonable.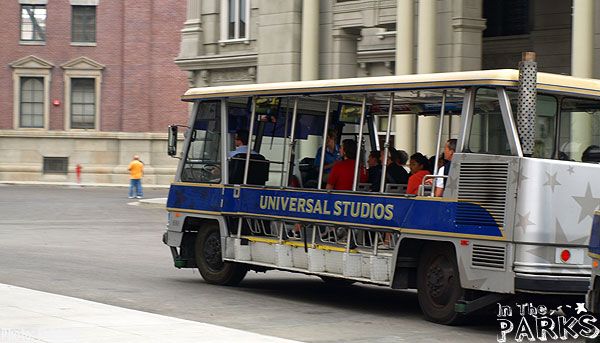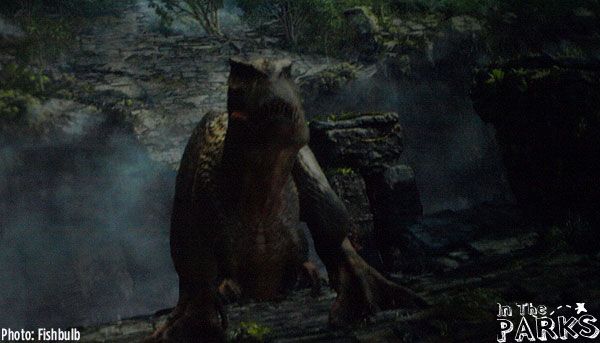 A shot of the large panoramic screens on departure.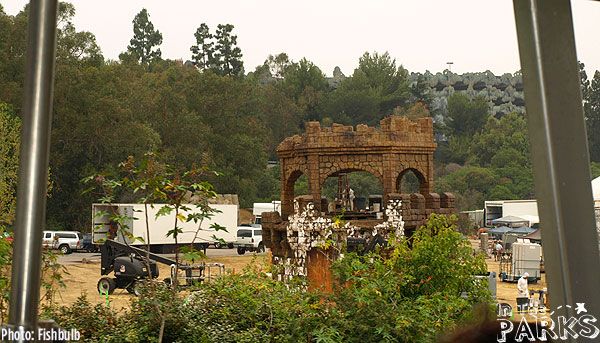 The worst kept secret on the tour, the Pirates of the Caribbean 4 set, is well on its way to completion.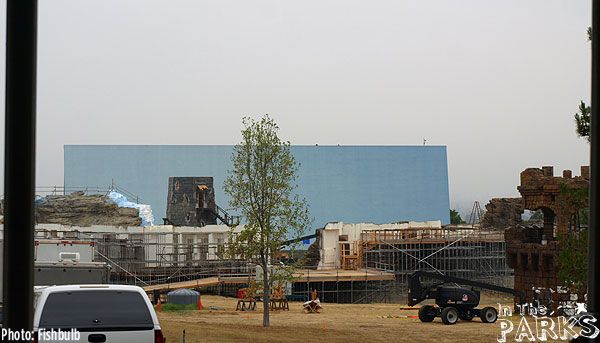 Halloween Horror Nights:

Construction on the various mazes continues. Although nothing official about the mazes has been announced yet, we can only hope that the AMAZING Halloween: The life and crimes of Michael Myers will return this year.

Terror Tram:

The pathways involved in the Terror Tram experience are being readied for construction.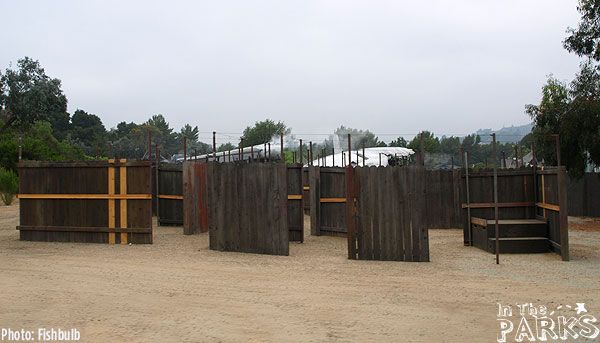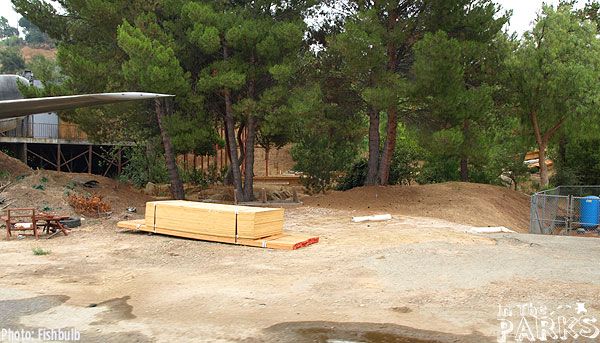 Lower Lot: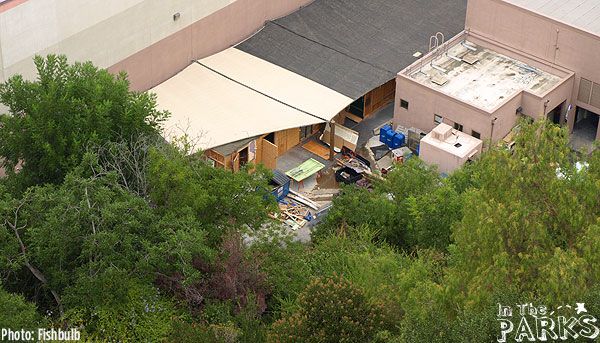 Upper Lot: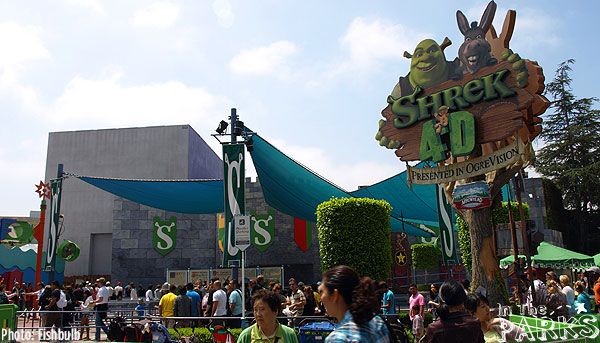 Last Friday Construction began in the maze that will be going in behind Shrek 4-D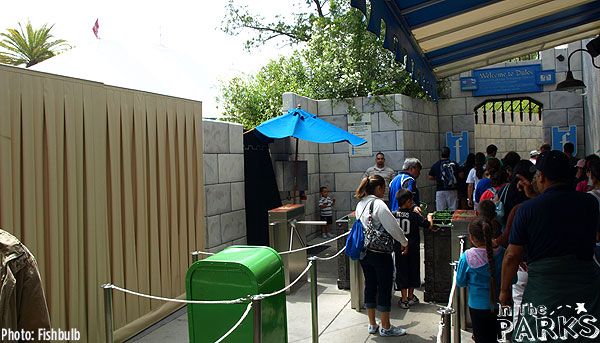 Just to the left of the Shrek 4-D turnstiles will be the entrance
to a new maze behind the curtain.

Old Wild West Stunt Show Arena: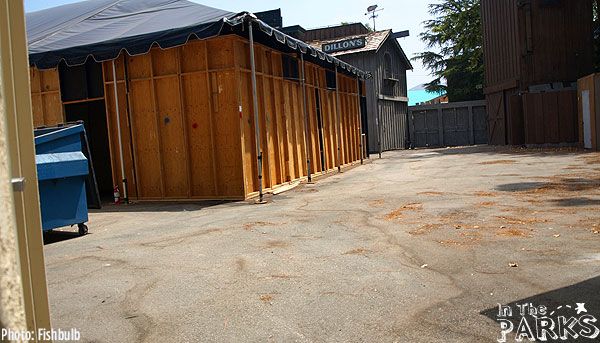 progress on the mazes continues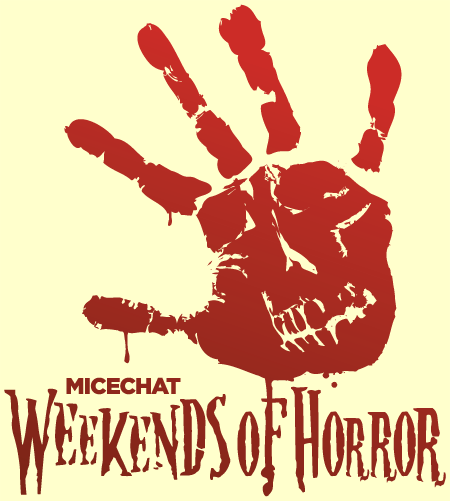 For the first time we are meeting to journey into Universal's Halloween Horror nights for the thrills and chills Hollywood style. This year there will be 5 mazes at Universal Halloween Horror nights including the Terror Tram. Add to that the shows and attractions there and you have a full night of fun. Haunt Meet Information Thread On MiceChat HERE


Saturday October 2nd
Universal Studios First Annual
Halloween Horror Nights Meet
Universal Death March and Tram Ride of Doom
On October 2nd join us for the first ever MiceChat Universal Halloween Horror Nights meet. The night starts in Citywalk for a bite of food, then we venture into the world of horror films come to life. The night starts with the Terror Tram and then the Universal Maze Death March. This will be followed by a trip to a few of the shows Universal has to offer and they are great! Haunt Meet Information Discussion on MiceChat HERE


Character Meet and Greets: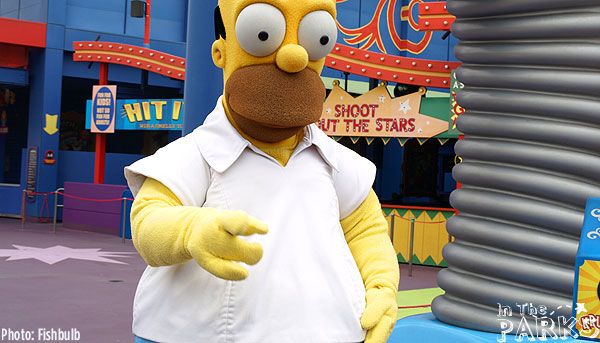 "I am Homer Simpson"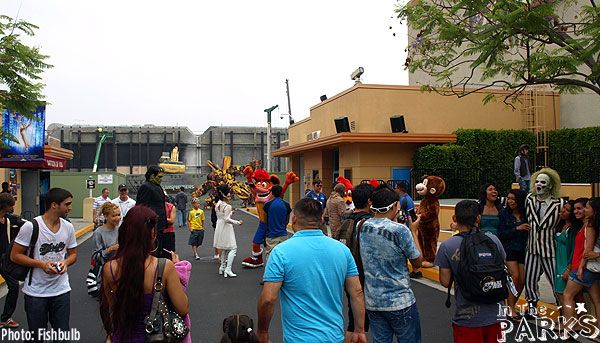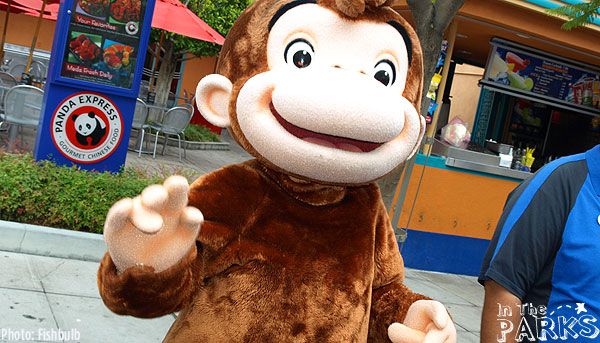 Curious George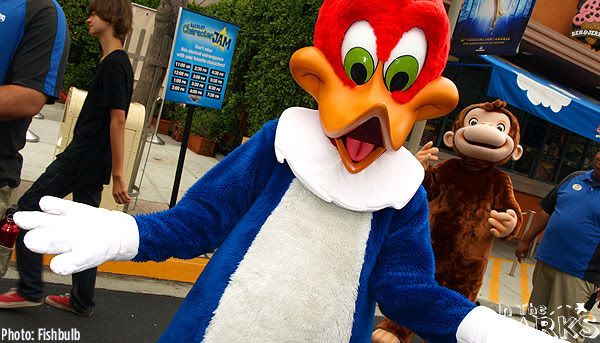 Woody Woodpecker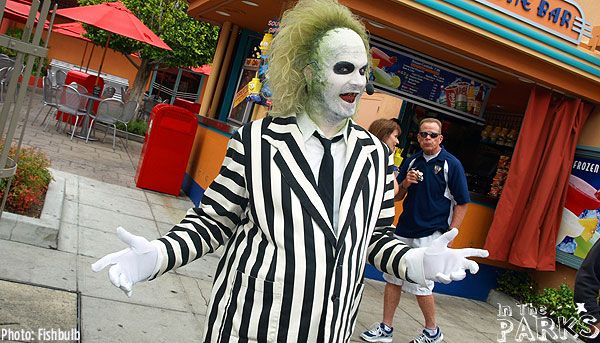 Beetlejuice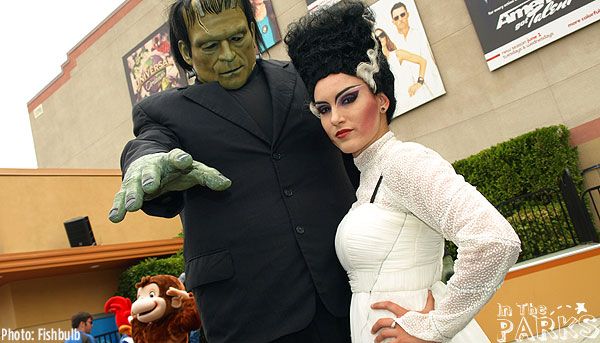 Frankenstein and his Bride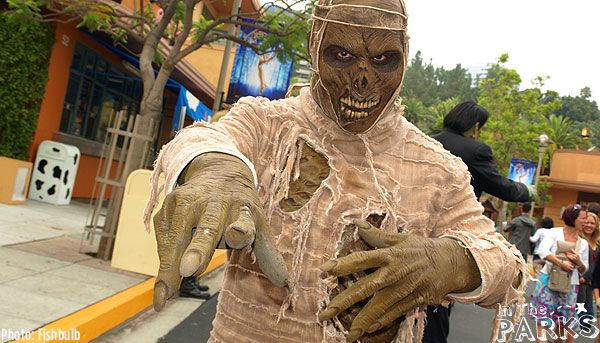 One of the Desperate Housewives on a break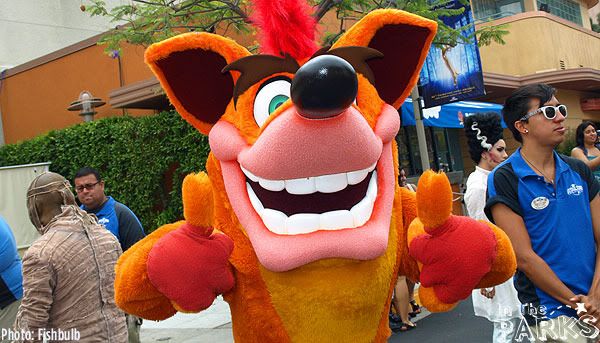 Crash Bandicoot. Is this character still popular?

Transformers: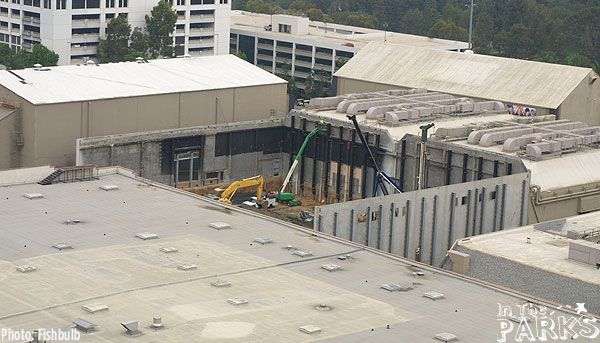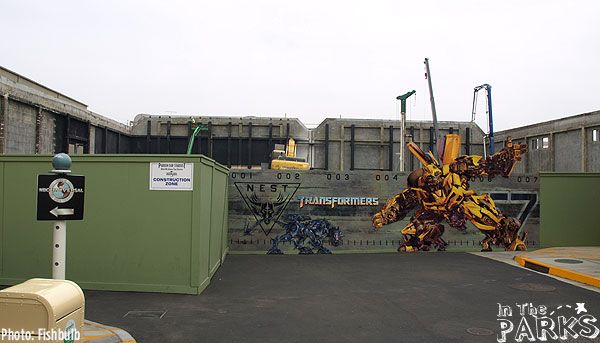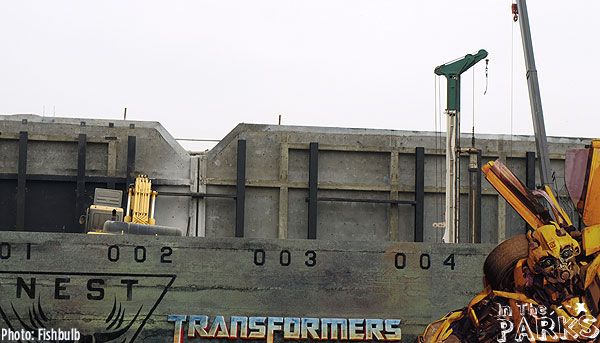 We have several fun things to share in this section. You'll want to read all the way through to the bottom.

Museum of Neon Art:

This one was a total and wonderful surprise. A few months ago, we met authors Christopher Merritt and Eric Lynxwiler at the Knott's Preserved event. When we later read that
Lynxwiler
was hosting nighttime tours of historical LA buildings and old neon signs, we just had to join the fun. And what a fantastic experience!



One of the lesser known museums of Downtown L.A. is the Museum of Neon Art. This museum features some truly unique examples of the art of neon and signage. Everything from the 40's to modern design is celebrated here as tubes of glass come alive with color and vibrancy to create a dazzling interactive experience.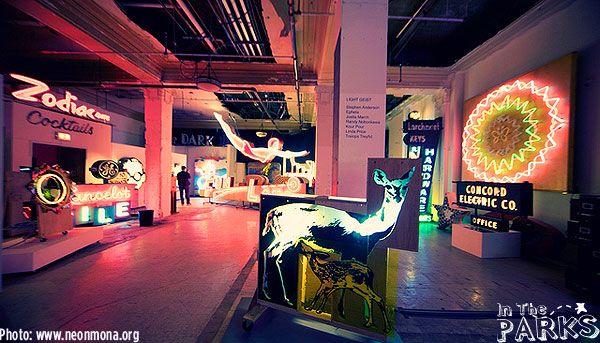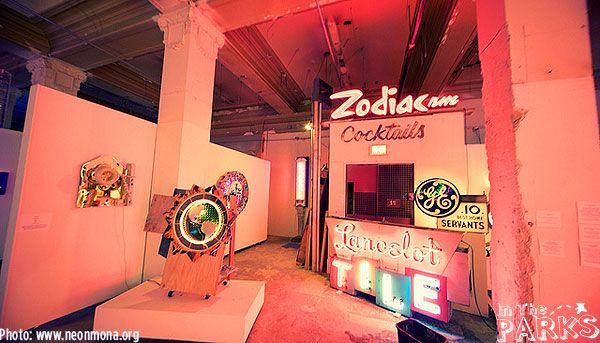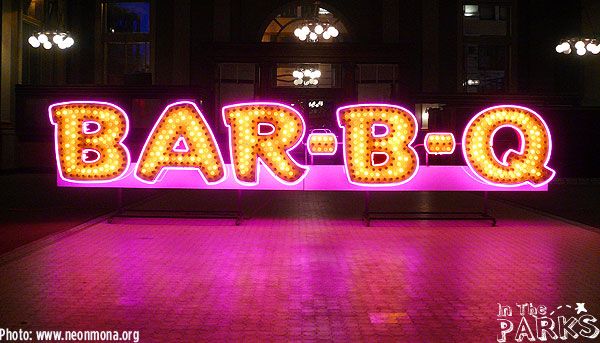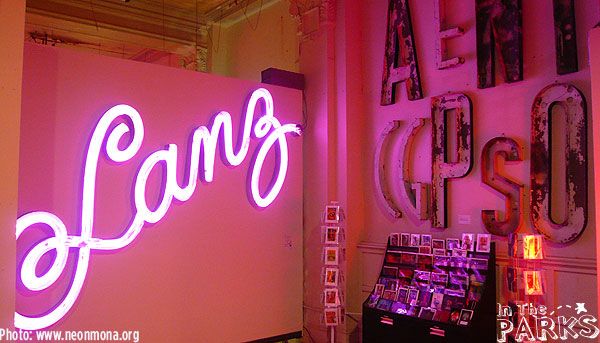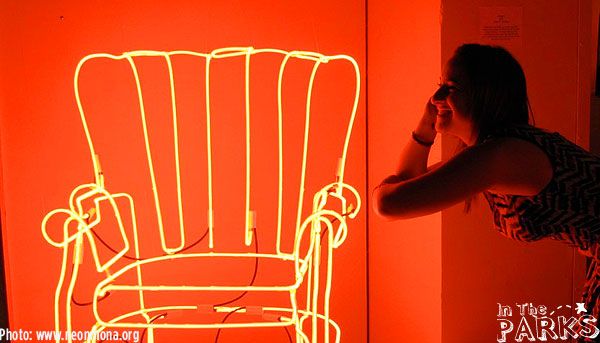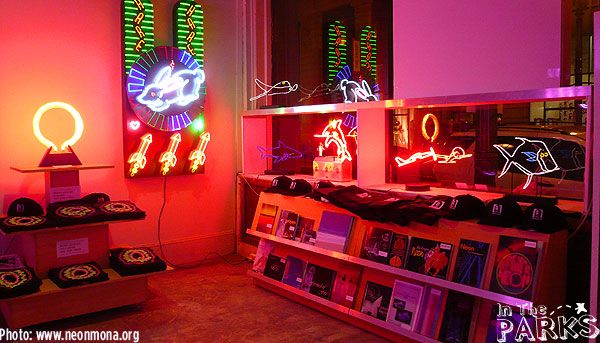 At the heart of the museum is curator Eric
Lynxwiler
. You may remember him from his book Knott's Preserved. Well, turns out that the Museum of Neon Art, or MONA for short, offers evening tours around the Los Angeles area two Saturdays a month to see some of the best examples of Neon in use in the city today.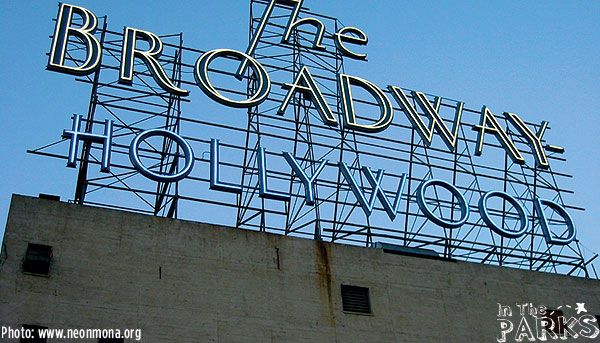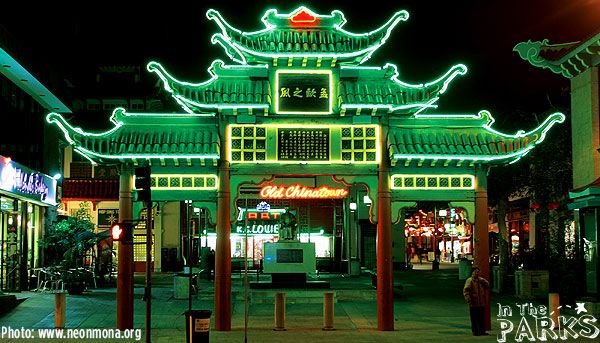 Chinatown's green gate


The tour is conducted by
Lynxwiler
himself and begins at dusk from the front steps of the museum. After a lovely wine reception inside the Museum of Neon Art, guests board the upper level of a double-decker bus for the tour of lights. The route zig zags throughout the streets of L.A. while
Lynxwiler
points out all of the historically significant, audacious, and little known facts about the city of Angels, peppering it with witty repartee.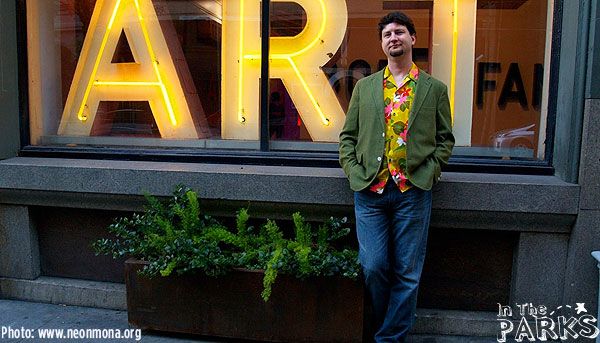 Lynxwiler
in front of MONA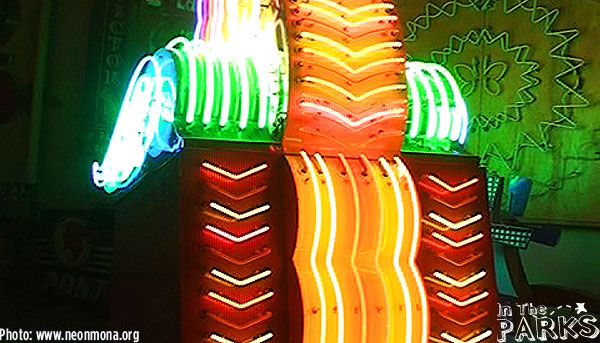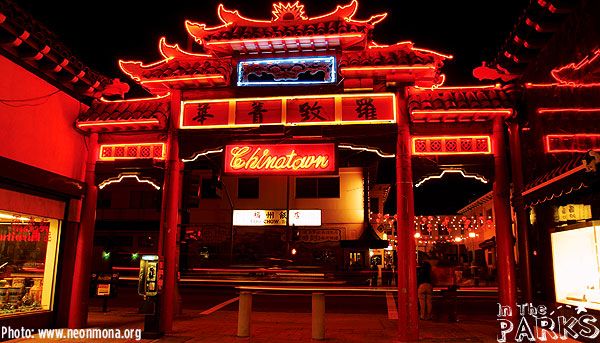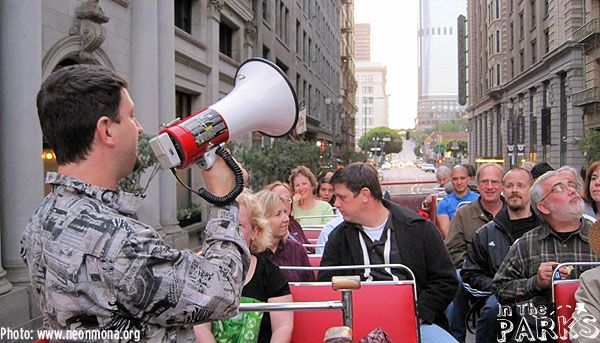 Lynxwiler
on the tour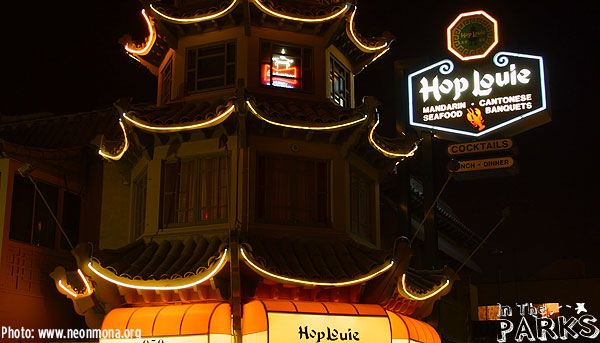 Hop Louie is a fabulously kitschy pit stop along the way in Chinatown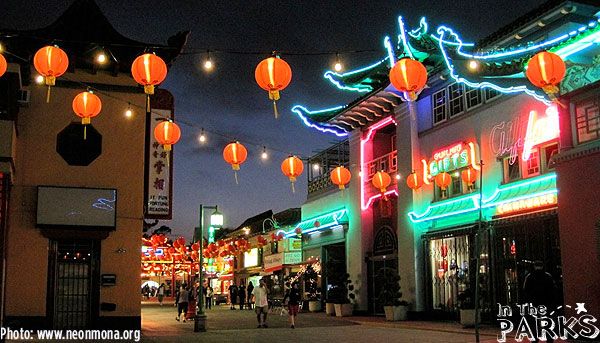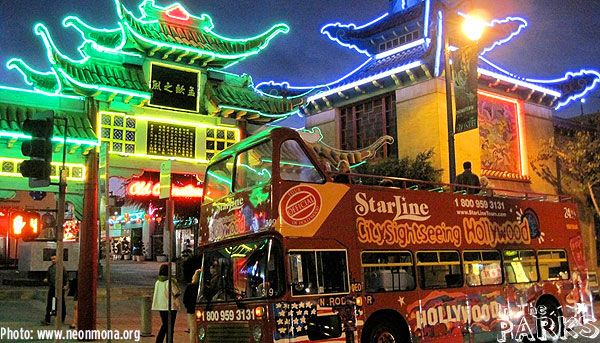 You've never really seen Chinatown until you have seen it at night.


On the tour, you will see City Hall, Chinatown, skid row, Little Tokyo, Wilshire Blvd, Hollywood Blvd, West Hollywood, Los Angeles's Broadway theatre district, The Cal trans building and a million other places it seems. There are plenty of chances to eat, drink and take a breather along the way too as there are two intermission pit stops.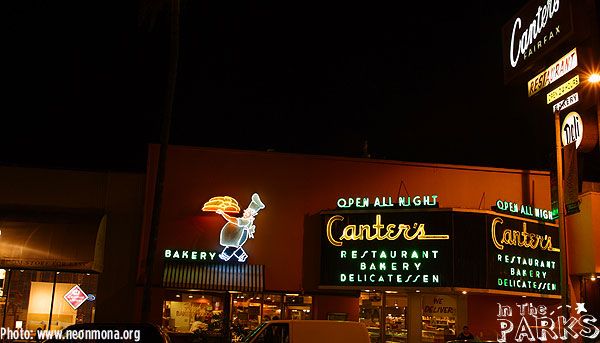 Canter's Deli is one of the tour stops. A delicious one.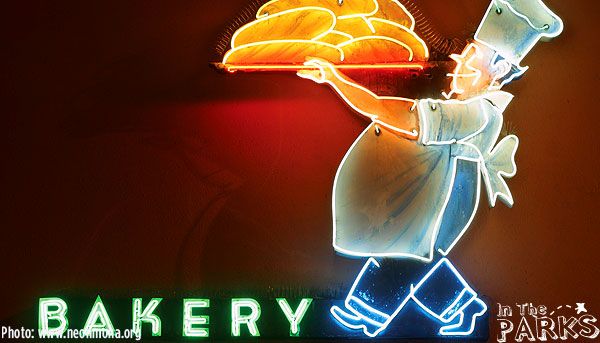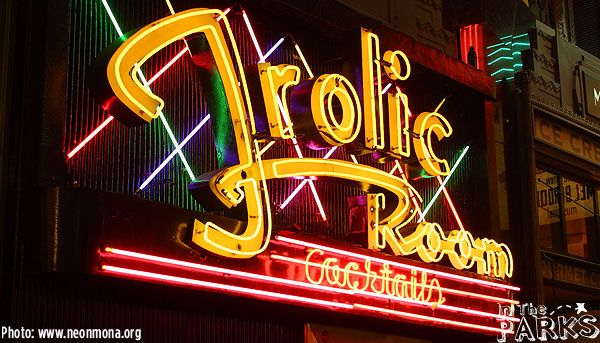 If you think you know L.A. you may be very surprised by the torrent of history and stories that come at you during the trip. Funny, insightful and with a rich respect for the City of Los Angeles, the Neon Cruise, presented by the Museum of Neon Art, is a cruise worth taking. Experience LA in a whole new light.
<object width="640" height="385">


<embed src="http://www.youtube.com/v/8sbRIctvUxw&hl=en_US&fs=1?color1=0x006699&color2=0 x54abd6" type="application/x-shockwave-flash" allowscriptaccess="always" allowfullscreen="true" width="640" height="385"></object>

From Neon, we make out way to more summer fare:

Mid-State Fair. Keith Urban, Kenny Loggins, Jeff Dunham and Country Rodeo Finals plus many acts, entertainment, carnival rides and more. Wine, olive oil, and winemaking competitions showcase the finest Central Coast foods and talents. Time: Noon to Midnight daily. Cost: $8 general admission. Location: Paso Robles Event Center (California Mid-State Fairground) near Highways 101 & 46 West, Paso Robles, CA.
California
State
Fair
. Runs through Aug. 1. Location: 1600 Exposition Blvd., Sacramento, CA bigfun.org
Cinderella, the musical
. Cabrillo Musical Theater production includes actress Sally Struthers. Cost: $29-59. Location: Fred Kavli Theatre -Thousand Oaks Civic Arts, 2100 E. Thousand Oaks Blvd, Thousand Oaks,
Rose Bowl Flea Market

. Rose Bowl Flea Market and Market Place is billed as the flea market of the stars. With over 2500 vendors, this decades-long tradition of outdoor shopping is a whopping success that continues to delight all ages. Time: 9 a.m. to 3 p.m. Cost: $8 - 20; Free for kids under 12 with an adult; Free Parking. Location: 1001 Rose Bowl Drive, Pasadena, CA. rgcshows.com
MUZEO , Anaheim CA.
See Baby T Rex from WALKING With DINOSAURS
August 8
Frog Black Out
Saturday, August 21, MUZEO guests are invited to Frog BLACKOUT. Guests can bring their flashlights and explore the habitats of over 100 live frogs in darkness from 6 PM to 8 PM. This special event encourages all ages to get up-close-and-personal with the nocturnal world of the frogs and watch these fascinating creatures go about their more active night lives. The MUZEO zoo keeper will be leading guided tours at 6:15 and 7:15 PM. Tickets purchased on August 21 during normal business hours of 10 AM to 5 PM can use the same ticket to return that evening. The MUZEO will be closed from 5 PM to 6 PM for the frogs to acclimate to the dark then re-open at 6 PM for the safari adventure.

Frogs: A Chorus of Colors
will be presented at MUZEO through September 12, 2010. Children must be accompanied by an adult while at MUZEO. General Admission is $13 for adults, $9 for children ages 4 to 12, and children 3 and under are free. No discounted tickets will be accepted for this event.

MUZEO is located at 241 South Anaheim Boulevard in Anaheim, CA. Normal operating hours are 10AM to 5PM daily. Free parking is available in the parking structures on Center Street Promenade. For more information or to purchase tickets please call 714-95-MUZEO (956-8936) or visit www.MUZEO.org.



Concerts in the Park
. Free Friday night concert in Downtown Paso Robles City Park Bandstand, Paso Robles, CA. Time: 5:30 to 7:30 p.m. pasoroblesdowntown.org


Jazz by the Bay
. Free concert. Friday night Time: 6:30 to 8:30 p.m. Cost: Free. Location: Gabrielson Park, Anchor Street and Bridgeway, Sausalito, California 94965. ci.sausalito.ca.us
Lavender Festival

. 4th annual Lavender Festival at Green Acres Lavender Farm includes green themes, vendors, musical entertainment, locally grown and locally made products, and a beautiful farm setting to enjoy the day. Cost: Free admission. Location: Green Acres Lavender Farm, 8865 San Gabriel Rd., Atascadero, CA
The Palo Alto Clay & Glass Festival
. The 18th Annual art festival attracts thousands of discriminating shoppers and collectors in an open-air celebration of clay and glass artistry. 175 artists. Time: 10 a.m. to 5 p.m. Cost: Free admission. Location: Palo Alto Art Center, 1313 Newell Road, Palo Alto, CA 94303.
US Open of Surfing (and Beach Games)

Huntington Beach USA - Welcome you sand lovers! US Open of Surfing & Beach Games isn't just surfing. It's music, sand, limbo, spray on tattoos, freebies, cute guy & girl poster signings and a whole lotta xtreme sports.


Free concerts in the park in Garden Grove.
Free Summer Concerts in the Park | City of Garden Grove



Thank you all so much for joining us for In The Parks this week. It takes a whole lot of people and hours and theme park and fair tickets to bring these updates to you and we hope you enjoy them as much as we do putting them together. Have a WONDERFUL weekend, enjoy the neon and fried butter and come back and see us again real soon.


If you happen to run across some interesting news or have photos that you'd like to share with us, w
e'd really appreciate hearing from you.
Contact dustysage@micechat.com with your news, photos, or comments
.
And please don't forget that there is always a world of fun theme park information to read

elsewhere on MiceChat, might we suggest:



Weekend Update

Offers a world of Disney theme parks and other sights and landmarks!



Dateline Disneyland which is packed with great news and photos from the Disneyland Resort.
Remember, sharing is caring, show us you appreciate what you read today by sharing the link to this page with your friends and family on
Facebook, Twitter, and beyond! We've got some helpful linking tools in the bar at the bottom of the page.
Today's update was brought to you by our fantastic and talented crew of
photographers and news contributors
Pratt55, SirClinksalot, Captphoebus,
F!an,
Fishbulb, Coheteboy and Dustysage
.


And that brings us to the end of another update . . .