My 30th birthday happened. My sister-in-law planned me a giant birthday party (because last year my birthday started with a refinery explosion
5 die in Wash. refinery blast and fire - US news - Life - msnbc.com
and ended with me sitting at the Majestic bar drinking peanut butter and jelly martinis until Easter morning. So if you can, tell 29th birthday wasn't that awesome) and I am showing this all off. My sister-in-law is a party master, and she totally did wonders... I think I told her I wanted a bounce house, polka dots, bright colors, and booze. She asked me to come up with a signature drink, that wasn't gin and tonic (my favorite drink, apparently 30 year olds don't drink it...), so I picked up a bottle of Bakon vodka, which my sister-in-law ran with. My little brother/sister-in-laws' hubby, toasted "Here's to Kim having friends!" (I just moved up here and found a great group of friends, which I don't think my brother expected. And my name is Kim). That became the theme of the night. Oh and there's a Bengal BBQ reference in the food... See if you can find it...
Here are the pictures:
Polka dots! Bright colors!
Colors! K! Cuteness!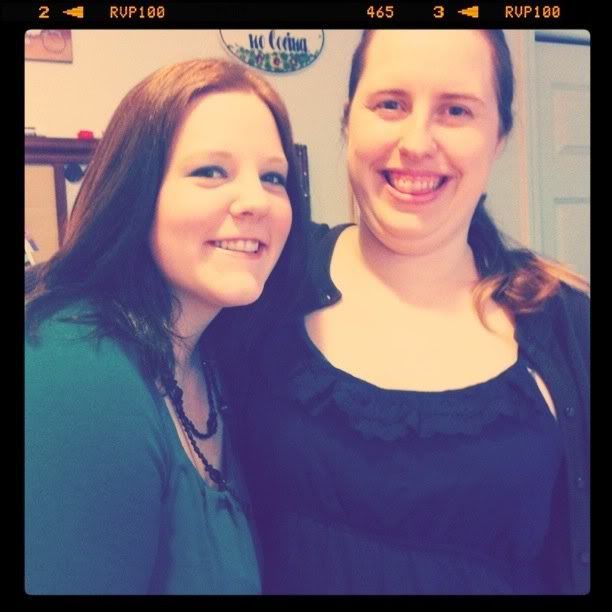 My friend Em and I. Start of the party the cardigan stayed on!
There's is a Disney California Adventure picture in plain sight there... Back when I was 25ish...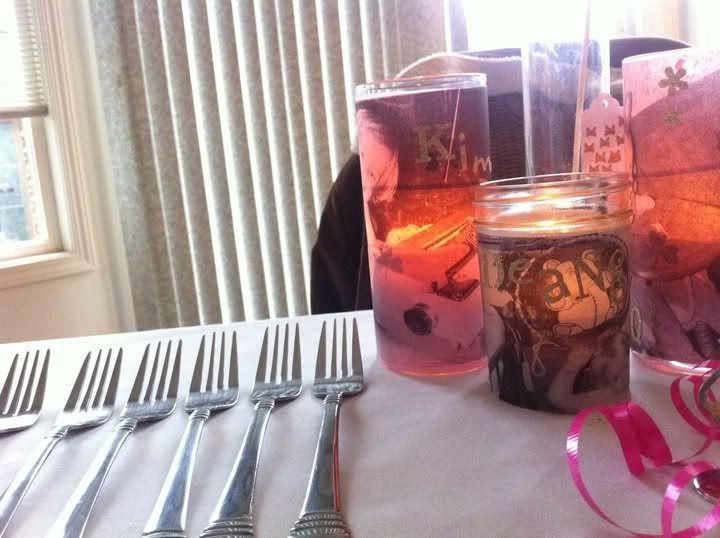 These candles and glow stick filled vases caused a lot of "wait how did she do that?!" Sister in law asked me for baby pictures, then printed them out on vellium (?), wrapped them around vases (and glass milk jugs) that she had covered in pink and silver tissue paper, and then either put candles or glow sticks. She then decorated it with my name and birthdate. Super cute!
Sippy straws with booze! They ended up being really good drink markers, and sorta' funny. There are a bunch of little tags, those were "30 facts about Kim," that sister in law put everywhere. Oh and the giant vase, was fuzzy navels that you filled with syringe party shots (sister in law found those and thought "nursing student!" and fuzzy navels are medical-ish...).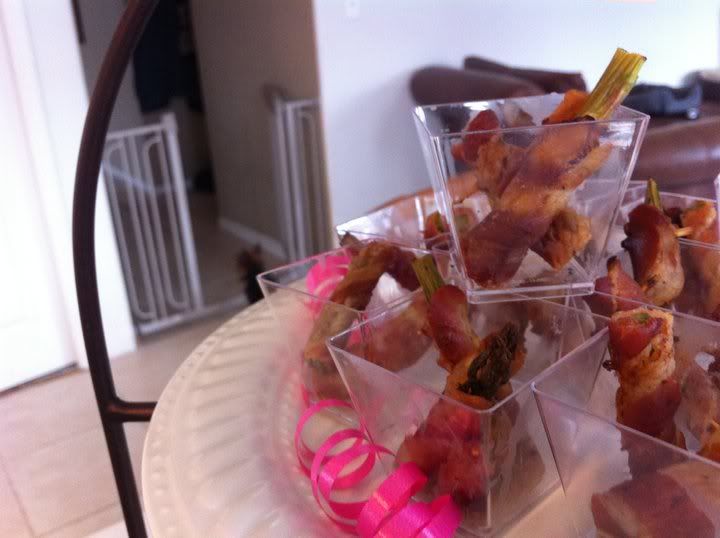 So the food was bite sized/tea sized but because I picked up the Bakon vodka, and according to my sister in law "Kim loves pork" (which is true. It's the reason why I am not a vegetarian.), all the food was pork based. Bacon-thyme mac and cheese, bacon wrapped asparagus, peanut bacon shrimp, Indian chicken skewers with bacon-chili mayo, root beer-chipitole (sp?) pulled pork sliders with coleslaw, Bakon bloody Marys (no one else drank them! More for me!), and cucumber sandwiches. Can you spot the Disney reference?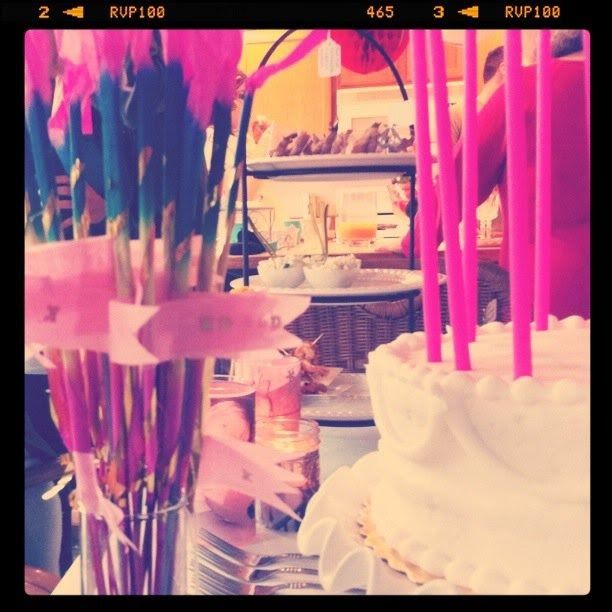 Morning Glorys (you know what they are...), and a side view. That's the kitchen where most of the party was held.
Cake!!!!! Sister in law wanted a very basic cake (which she got lemon! It's the one thing I can smell! And that was my cake!) with super tall candles. The cake was better than I could've imagined! Nothing I would've done, yet it was perfect! And yes, by that point I was intoxicated (the lack of cardigan is the sign).
ETA: Wow! My arms look super fat in that photo! I carry all the weight there! Promise! I can lift 250lbs (no joke on that).
Things I can't post because there weren't pictures, but since it's my blog and I want to mention it... In the goody bags (yes there were goody bags.) there was chocolate candies, fake mustaches (because really we were all going to be drunk anyways and it would be funny), along with cupcake/dessert bandaides (once again sister in law was like "She's a nursing student! It's Kim! She likes cakes, candy, sweets!" She thought it was very me.). Oh and on the t.v (muted) was Season 1 of "Glee," which is my favorite t.v. show. Very colorful and musical. Like my totally bragging blog? Compared to last year twas awesome.