So...I wasn't at D23 this weekend,
But on the bright side, Friday was the first opportunity that I've had in three months to take the camera and head off to the DLR as the kids are now back in school. :thumbup:
So, I thought I would post these to my blog though as I still have a live photo thread that is nearly finished in the Disneyland Forum. And even though I really should finish that one up first, I just wanted to post a few shots from last Friday as it's been eons since I posted a photo update.
So here goes:
First of all, I was surprised to see the refurb walls up in front of DCA as I didn't remember reading about it. I thought at first they might be taking down the letters in preparation for the remodel of the entrance area, but the blocked out area is IN FRONT of the letters. The letters are still intact behind. So....maybe they are cleaning and/or removing some of the bricks?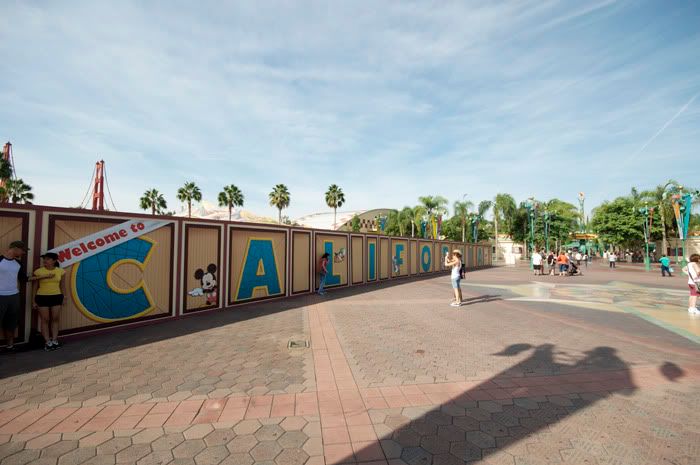 Next, after entering, it was interesting to see the envelope with the party balloons disappear so quickly. I was just starting to get used to them.
Refurb walls were up around parts of the entrance to Tomorrowland...just in front of the Rockets and just to the right as you enter...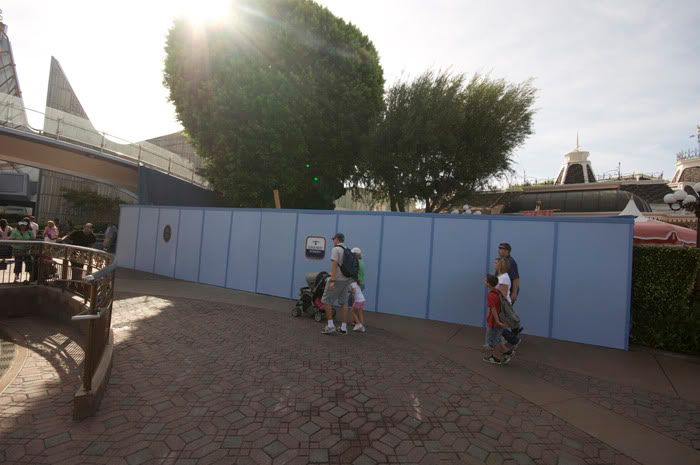 Space Mountain was also down for the Halloween thing overlay...
And still more refurbing in front of Space Mountain...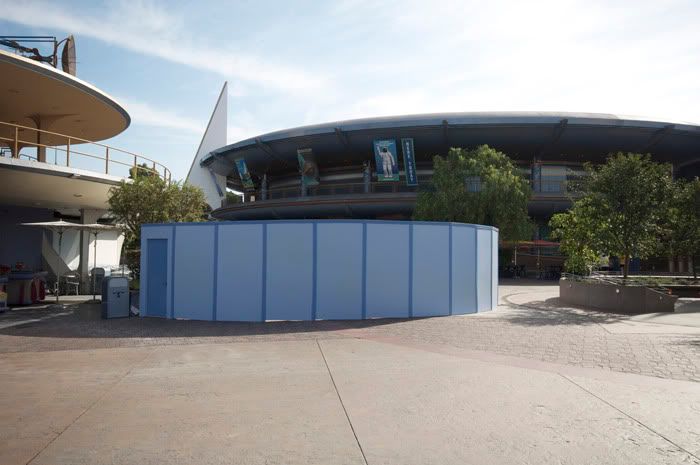 Over to Fantasyland for MORE refurbing....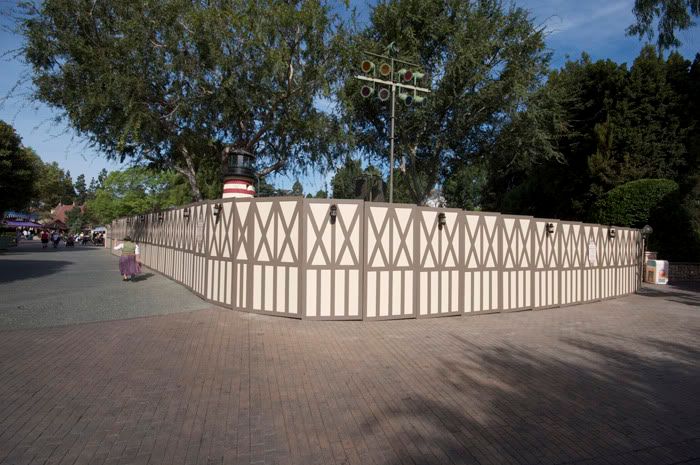 Monstro is getting a root canal....get it? Canal? Heh....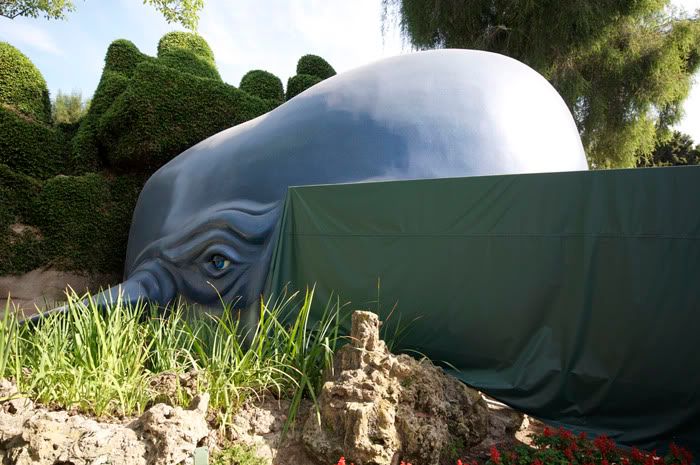 Casey Jr is also down for a refurb. Maybe they'll give it a Halloween Twist...
Also for Halloween, they've taken to chopping off the carousel horses heads and putting them on sticks. Mary Poppins would certainly have something to say about this...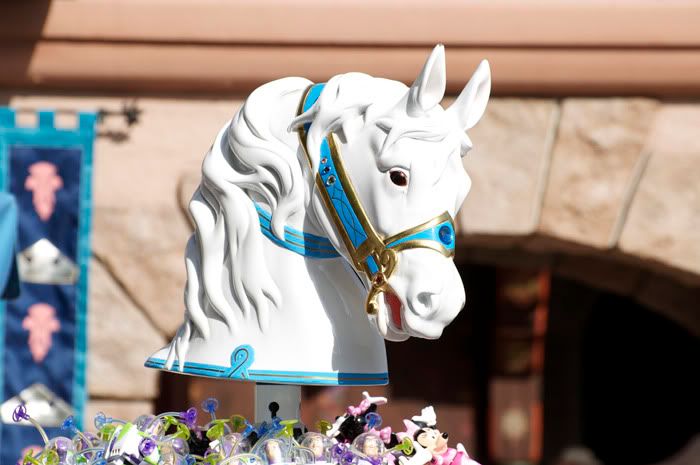 (More to come...)