DATELINE DISNEYLAND
    MARCH 16, 2009
<hr width="100%" color="black" size="1">
Welcome to Dateline Disneyland! Today, March 16, we'll take the usual tour of the various construction projects around the Resort including progress at Disney's California Adventure's (DCA) Paradise Pier, which got a flashy new marquee this week. We'll also check in on Big Thunder Ranch, and we'll take a final look at the Main Street Opera House's
Disneyland: The First 50 Magical Years
exhibit.
Of course, with all of the construction projects going on a lot of photos in this week's column will feature
Disneyland Resort
or
Disney's California Adventure Project Tracker
watermarks. Feel free to click on any of them to be taken to their Project Tracker thread on MiceChat where you can get the latest info, news, and discussion on all of the projects going on at the Resort.
Alright, we've got a lot to get to this week. So let's get started, shall we?

AROUND THE PARKS
And to finish up the photo portion of this week's update, here are some shots from around the parks (click to be taken to the photo's Flickr page for high-res download)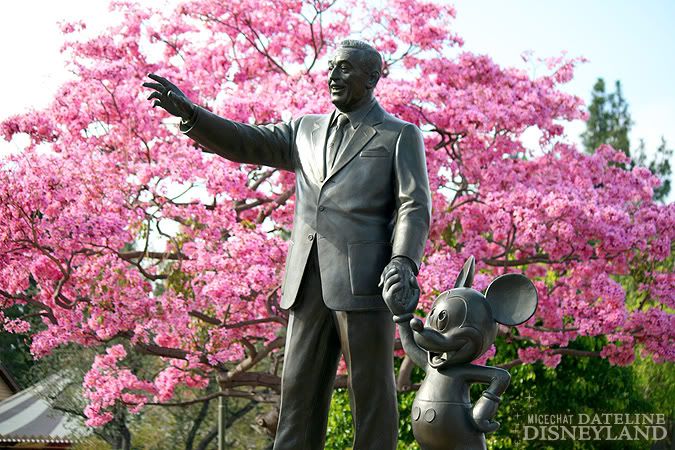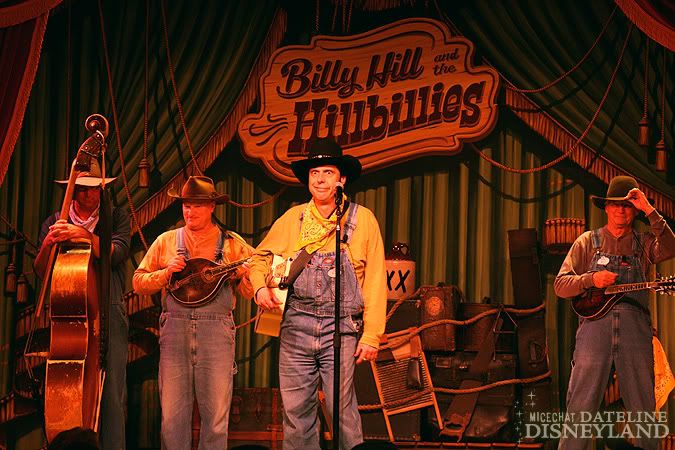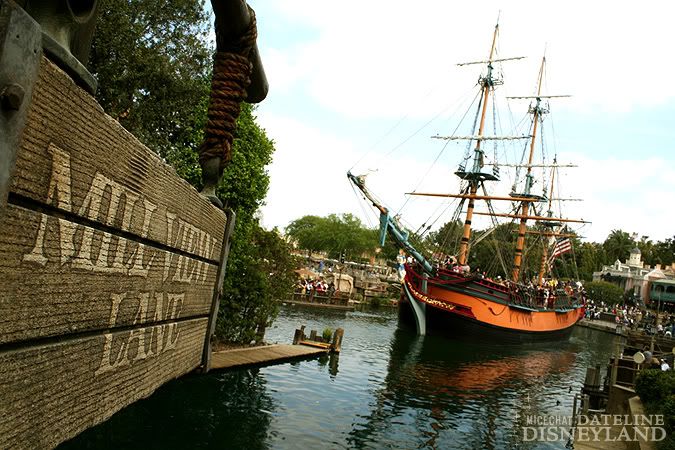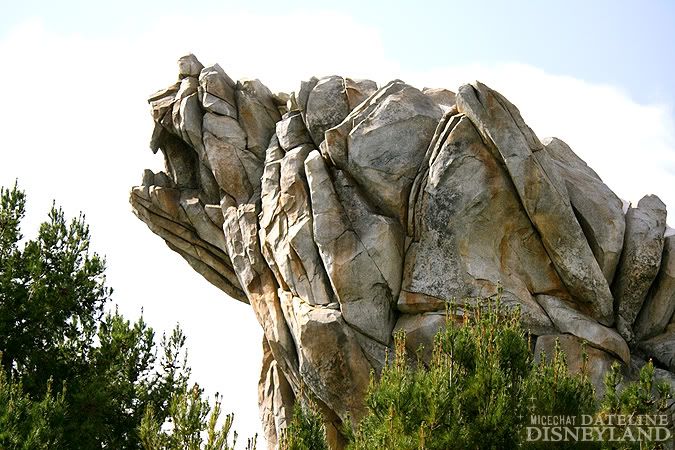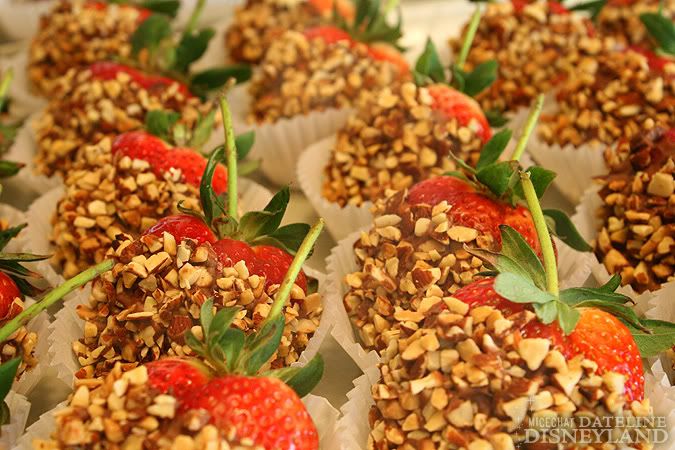 <SCRIPT charset="utf-8" type="text/javascript" src="http://ws.amazon.com/widgets/q?ServiceVersion=20070822&MarketPlace=US&ID=V20070 822/US/disneylandres-20/8001/defc2f58-fb71-4fe2-b5c3-4f6a4a094641"> </SCRIPT> <NOSCRIPT><A HREF="http://ws.amazon.com/widgets/q?ServiceVersion=20070822&MarketPlace=US&ID=V20070 822%2FUS%2Fdisneylandres-20%2F8001%2Fdefc2f58-fb71-4fe2-b5c3-4f6a4a094641&Operation=NoScript">Amazon.com Widgets</A></NOSCRIPT>
DISNEYLAND WEEKLY HOURS AND INFO
THEME PARK HOURS 3/16 - 22
Disneyland Resort theme parks are beginning to increase operating hours as more schools break for spring recess. Operating hours will increase with crowd sizes over the next few weeks. Be sure to plan your trip to the parks accordingly. For a complete listing of theme park hours, please visit the
Disneyland.com Theme Park Calendar
Disneyland Park
Monday: 8 am - 11 pm
Tuesday - Thursday: 9 am - 11 pm
Friday - Sunday: 8 am - 12 midnight

Disney's California Adventure Park
Monday - Thursday: 10 am - 7 pm
Friday - Saturday: 10 am - 9 pm
Sunday: 10 am - 10 pm

CURRENT ATTRACTION CLOSURES & REFURBISHMENTS
Disneyland Park
Remember... Dreams Come True Fireworks Spectacular: Performances nightly through spring break season. Show is expected to end permanently following the 2009 peak spring break season. A new show will replace Remember this summer.
Goofy's Playhouse: Closed through March 20 for refurbishment.
Celebrate! A Street Party: Debuts March 27.
King Arthur's Carousel: Closed March 31.
Celebration Roundup and Barbeque: Opens at Big Thunder Ranch April 2, 2009
Bibbity Bobbity Boutique: Opens April 4, 2009
Disneyland: The First 50 Magical Years/Main Street Opera House: Closed. Reopens as The Disneyland Story: Featuring Great Moments With Mr. Lincoln fall 2009.
Disney's California Adventure Park
Sun Wheel: Closed. Will re-open as Mickey's Fun Wheel April 24, 2009.
Games of the Boardwalk: Closed. New games will open in April 2009.
King Triton's Carousel of the Sea: Closed through May 20.
Paradise Bay: Drained for construction of upcoming Disney's World of Color show.
Disney's World of Color Nighttime Spectacular: New show under construction. Debuts Spring 2010.
Golden State Park and Amphitheater: Closed. New, larger amphitheater for Disney's World of Color viewing under construction in same location. The new amphitheater will open December 2009.
DISNEY UNVEILS NEW D23 OFFICIAL FAN COMMUNITY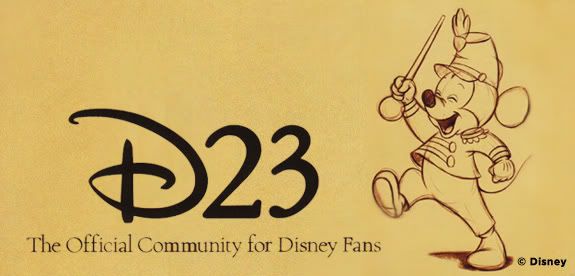 On Tuesday, Disney officially announced the reason behind the mysterious "Are You 23?" teaser campaign. The new D23 is being touted as "The Official Community for Disney Fans" and membership costs a somewhat steep $75 per year. Despite Disney's claims that the new club isn't designed to be a merchandising tool, a major perk of membership is the ability to purchase exclusive D23 merchandise in the online boutique. The D23 press release talks about all of the perks of membership:
<table border="0" bgcolor="cccc9a"><tr><td>A one-year D23 membership ($74.99) includes:
Disney twenty-three quarterly publication:Membership Certificate and Card:Surprise Collectible Gift and Member Merchandise: Each member who joins D23 will receive an exclusive collectible gift from the new Walt Disney Archives Collection. This merchandise line was created specifically with D23 members in mind, and each piece is authorized by the Walt Disney Archives. D23 members will have exclusive or early access to a wide assortment of Walt Disney Archives Collection pieces.
D23 Expo and Member Special Events: Disney.com/D23:
</td></tr></table>
For complete info on D23
read the official press release
, or visit
Disney.com/D23
RESORT RESTAURANTS WIN NUMEROUS AWARDS
Disneyland Resort is celebrating from winning 15 awards at this year's Southern California Restaurant Writers Banquet, including several wins at the Grand Californian Hotel's popular Napa Rose restaurant, including Sous Chef of the Year Award for Napa Rose's Alex Flores and Francisco Origel. So congrats to Mr. Flores and Mr. Origel, and congrats to the rest of the Resort restaurants who were recognized at this year's awards. A Disneyland Resort press release has more information: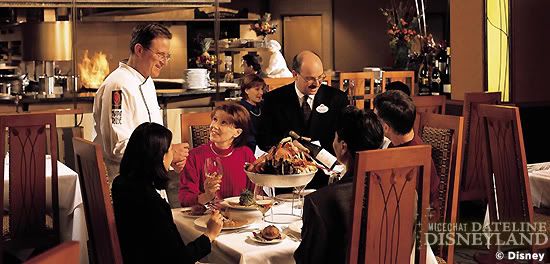 <table border="0" bgcolor="f4f4c2"><tr><td>
</td></tr></table>
For the complete press release,
click here
.
LISTEN TO DISNEY SHAREHOLDER MEETING ONLINE
If you missed the live broadcast of the 2009 Annual Meeting of Shareholders you can listen to a re-play of the event online through March 24, 2009 until 4 pm. For the online re-play,
click here
.
DISNEY PLANS TO ELIMINATE THEME PARK WASTE
The OC Register's Around Disney blog talked about Disney's recently-announced goals to eliminate waste at its theme parks and resorts.
<table border="0" bgcolor="cccc9a"><tr><td>
Disney Co. announces goal today to eliminate all waste
Create zero waste
Have zero net direct greenhouse gas emissions from fuels
Reduce indirect greenhouse gas emissions from electricity consumption
Minimize water use
Have a net positive impact on ecosystems
For the complete article, check out the
OC Register's Around Disney blog
.
Alright, that should finish up today's update. Thanks for reading and be sure to discuss the update in the comments section below!
Also, if you still haven't checked out Twitter, head over there today and see why some 1,200 other Disneyland fans have already started following Dateline Disneyland! The Dateline Disneyland Twitter is updated throughout the week with links to breaking news, mini updates, photos, and links to newsworthy MiceChat discussions. Twitter offers mobile updates sent directly to your cell phone so follow us and sign up for mobile updates to get mini Dateline Disneyland updates throughout the week! Or, if you've got an iPhone or G1, download a free Twitter app (like
Twinkle
or
Twitterific
) and stay connected with a simple tap of your finger! Head over to
Twitter.com/DatelineDisney
to follow us!
See you here again next week!
- Andy
<table border="0" bgcolor="cccc9a"><tr><td>
"Re-Imagineering" Disney's California Adventure
The latest sign of expansion and "re-Imagineering" in Disney's California Adventure park is the new illuminated "Paradise Pier" sign on the "California Screamin'" roller coaster. Installed overnight between Thursday and Friday, March 12 and 13, the sign reflects the "vintage Disney" themeing that is part of the Disney's California Adventure expansion. It was designed in the style of beachfront amusement park signs from the 1920s and '30s, the era when Walt Disney first arrived in Hollywood and begin producing animated cartoons. As the "re-Imagineering" continues at Disney's California Adventure this spring, the ferris wheel attraction will reopen as "Mickey's Fun Wheel" and the Games of the Boardwalk will reopen in completely new versions featuring Disney characters.</td></tr></table>
<script language="javascript" src="http://tipjoy.com/custombutton?targetUser=andycastro87&amount=1&targ etUrl=www.datelinedisneyland.com&customMessage=Tha nk%20you%20for%20supporting%20Dateline%20Disneylan d!&width=299&" ></script>