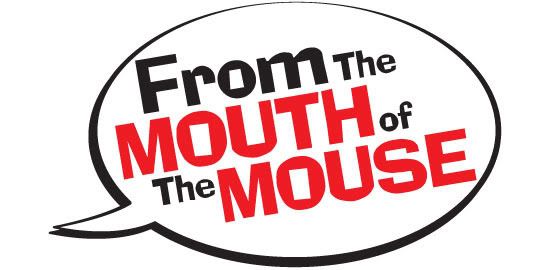 Hello everyone and welcome to another edition of
'From the Mouth of the Mouse!'
Each week, we spotlight a different Cast Member story to give you more insight into some of your favorite attractions, resorts, and movies from all over the Walt Disney Company.
This week we talk to Kaleo, a Cast Member at the newest Disney Resort, Aulani! Though located in Hawaii, Aulani is filled with the Disney's magic touch, and still pays tribute to the Hawaiian culture. Kaleo works in one of the shops, and was happy to share some stories with us!
Also, be sure to read all the way to the end of this week's column, as I have some announcements (and a question) for some of you folks!
---
JEFF: So, tell me a little about yourself. Did you live in Hawaii before hand or did you relocate for the job?
KALEO: I have lived in Hawaii all my life, except for a brief period when going to college.

JEFF: What do you do at Aulani?
KALEO: I work in Merchandise, in Kalepa's Store.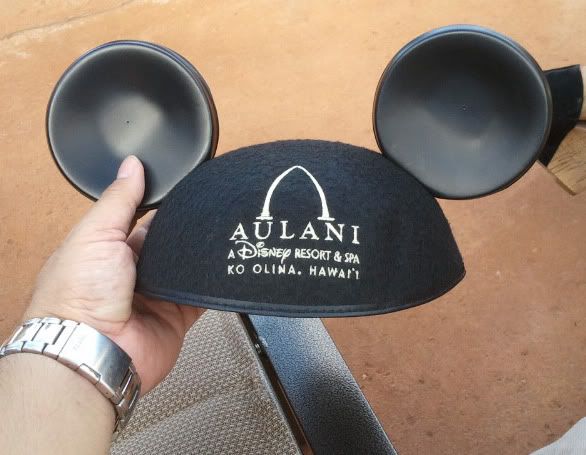 JEFF: What about Aulani made you want to apply to work there?
KALEO: I love Disney... both as a fan and from a business standpoint. I love their attention to detail, their customer service, and the magic that Disney creates for millions of guests on a regular basis.

JEFF: How did you go about getting the job? Did you apply well before the resort opened?
KALEO: Once I heard that Disney was coming to Hawaii, I constantly scoured the newspapers looking for any job announcements. My first application went in about 8 months prior to it opening.

JEFF: Being a fan of all things Disney, I assume you have visited Disneyland before since you live semi-close to it?
KALEO: Yes, I would visit Disneyland every other year as I grew up. I always found it to be the highlight of my trips! I also visited Walt Disney World back in 1991.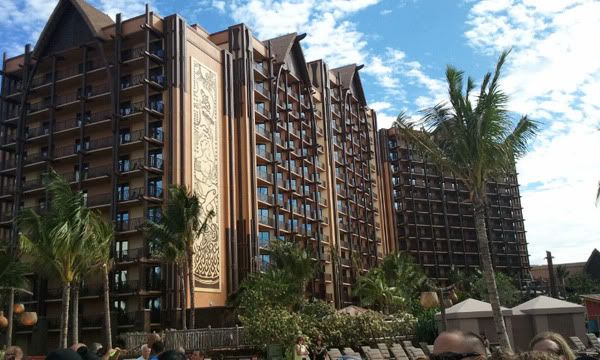 JEFF: So, working at Kalepa's Store...can you give us a general overview of your day?
KALEO: Our day isn't really all that different from most retail type jobs. We serve our guests, and do the standard restocking. The difference is the Aloha spirit we give it. Being from such an isolated part of the U.S., and having such a different culture that most people have not experienced before, we love to share. We'll share stories, experiences, advice, and most importantly, ourselves. Hawaii is truly a unique place...it is so much more than what you see on TV or read on the internet.


A lot of our guests are first time visitors...people that probably would not have come to Hawaii if not for Disney. Every one of the Cast Members that I work with realizes that, and we want to make their visit to Hawaii the most memorable it can be. Being a Native Hawaiian myself, I feel an obligation to make sure that Hawaii is portrayed correctly, and at the same time make sure that our guests are welcome and enjoy themselves.


JEFF: What did you think when you heard Disney was bringing some of its "magic" to Hawaii?
KALEO: I, like most locals and Hawaiians, was slightly concerned about them coming to Hawaii. The main question, of course, was how would Hawaii be portrayed in Disney's vision? A lot of Native Hawaiians found Lilo and Stitch, while cute, to be a demeaning movie. After learning the extents that Disney went through in order to make Aulani as authentic as possible, I can now proudly say that most Native Hawaiians that I have talked to are EXTREMELY happy with what Aulani has become.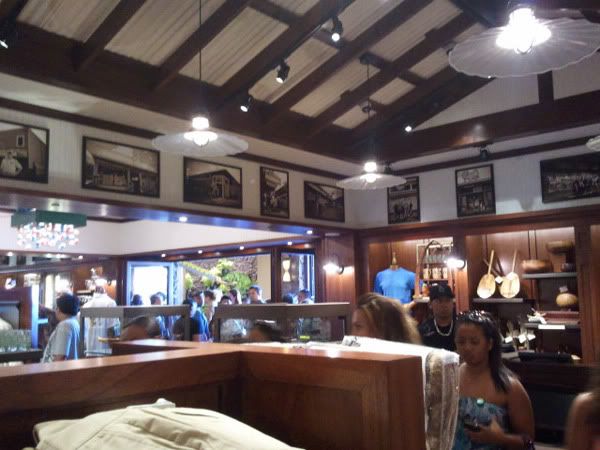 KALEO:
JEFF: What kind of "Disney" touches, if any, do you add to your day to try to make guest's stays more magical?
KALEO: I try to suggest things for our guests to do. A lot of our guests are first time visitors to Hawaii, so I try to suggest things that would make their trip more enjoyable. I will speak in Native Hawaiian when greeting our guests...and use a lot more than the standard Aloha. I also try to teach certain cultural tidbits about Hawaii.

JEFF: Are there any specific stories you share with guests about the Hawaiian culture?
KALEO: Oh, there are so many stories. Ancient Hawaiians did not have a written language before missionaries came to Hawaii. Our history was told in art, hula, and stories. That tradition still continues today. In fact we say that we are "talking story" when just talking with people.



KALEO: Oh this will be easy...and long...so bear with me!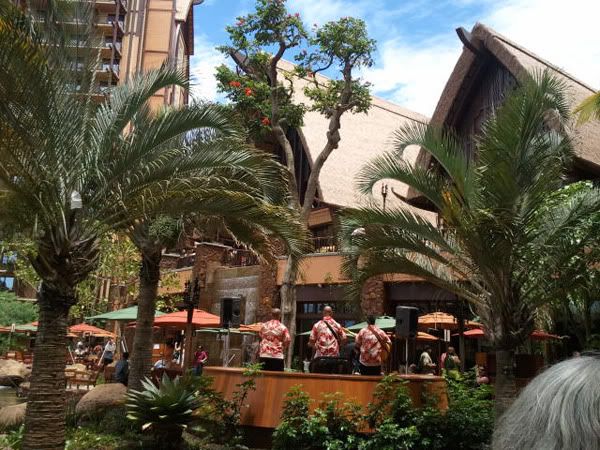 KALEO: Before I go into that, I should inform you a little about Hawaii culture...just so you don't get too lost.


In Hawaii, we tend to refer to some people as Aunty or Uncle. This doesn't mean that they're old. It doesn't even necessarily mean that they are related to us. It's more a sign of respect. In Aulani's case, Aunty and Uncle are always here. They have a beach house near the pools. Uncle does Hawaiian chants and tells stories while Aunty plays with the kids and sings during character breakfasts. They make everyone feel like part of thr family...even if they just met you for the first time!


Now, the word Kalepa translates into "To strike a flag". In ancient Hawaiian times, peddlers would carry a flag made of kapa cloth with a design that showed what it was they were peddling. They would strike the flag into the ground, thereby signifying that they were there for business.


In Aulani however, Kalepa is also the last name of Aunty's Father in law. Kalepa's is Aunty's family store, and has been for generations. It is decorated with traditional Hawaiian woods and designs. All around the walls of Kalepa's, you will find pictures of actual mom and pop stores in Hawaii, along with their actual owners. All of these stores are still in business today, with some being over a century old. Kalepa's design was based on these stores.

JEFF: With respect to Disney paying the proper due to Hawaiian culture, what can you tell us about the Menehune, or the little people. I'm not all that familiar with the story, so is that Disney creation or a real legend?
KALEO: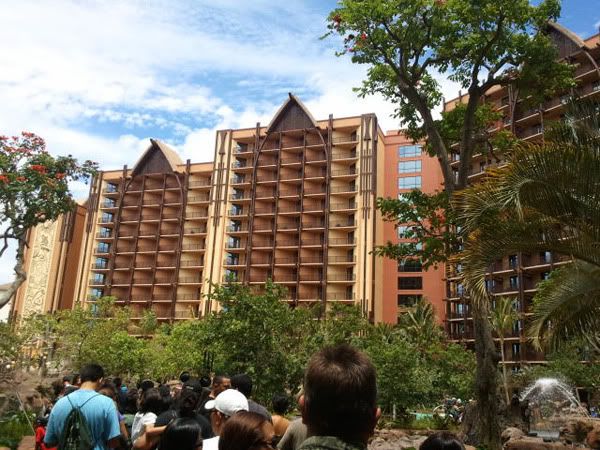 KALEO: We always talk about Disney Magic. In Hawaii, we also believe in Mana. To Hawaiians, Mana is a spiritual energy. It exists everywhere...in people, animals, plants, rocks, water, and so on. Everywhere. When you combine Disney Magic and the Mana that exists in this specific place, wondrous things happen.


I have heard of one story that is especially wonderful. A fellow Cast Member was working during cast testing one week before the official opening. Apparently, they were feeling very tired as it was the end of a long week for them. The Cast Members were doing a lei making demonstration right in front of Kalepa's. So, my co-worker noticed a diminutive old lady with white hair and wearing a muu muu (we make them a lot nicer in Hawaii, by the way).

Apparently, this nice lady looked just like his grandmother that he just recently lost. He headed backstage to compose himself, and then returned onstage to thank the woman for coming to Aulani. By the time he came out, though, the lady was gone! She probably went off to explore the rest of the resort, but she was no longer there, none the less. After that, though, he felt very energized and awake again! A few of us truly believe that the cross of Disney Magic and the Mana of the land allowed his grandmother to send that woman to him... just to pick him up for the rest of the day!


We'd like to send a big MiceChat thank you to Kaleo for sharing some wonderful stories (and photos!) with us. When you finally make it out to visit Aulani, but sure to stop by and say hello!
---
Thank you so much to everyone who has read and enjoyed these
'From the Mouth of The Mouse'
columns the past few weeks. I've received some wonderful comments and emails from some of you folks, and I'm really glad you guys are enjoying the column.
I'll be visiting Walt Disney World again from November 26th through December 3rd, and if some of you are around, I'd love to meet you. If you're interested in participating in a
'From the Mouth of The Mouse'
meet up, please let me know! Write a comment, send me an email, make some smoke signals...just let me know, and I'd love to meet you folks.
Also, be sure to LIKE the brand new
'From the Mouth of The Mouse' Facebook page
for more information on the meet up!
And finally, a lot of folks who followed me over here from my old stomping grounds have been asking if the Podcast will return anytime soon...and the answer is yes! I have a few lined up that need to be edited, so look for them in the coming weeks. And if you're new to the column, and would like to catch up, you can download them by visiting it's
iTunes page right here!
---
If you are, or know, a Cast Member who would like to share some of their stories and possibly be featured right here on MiceChat, please email me at
jeff@bamferproductions.com
. I'd love to hear from you!
LIKE US ON FACEBOOK:
www.facebook.com/ftmotm
FOLLOW ME ON TWITTER:
www.twitter.com/jeffheimbuch
FRIEND ME ON FACEBOOK:
www.facebook.com/jeffheimbuch