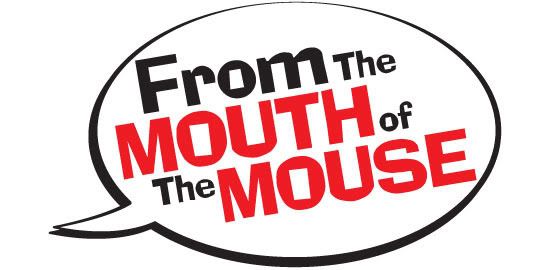 Hello, and welcome to this week's
'From The Mouth Of The Mouse!'
Each week, we spotlight a different Cast Member story to give you more insight into some of your favorite attractions, resorts, and movies from all over the Walt Disney Company.
This week, we're talking to Fernando, who has worked in a variety of positions all over the Park. He originally started in Merchandise at Typhoon Lagoon before transferring over to Epcot in Attractions. He's also a second generation Cast Member, as his father has worked for the company for almost 25 years! Fernando shares some great stories, and I'm sure his love for his job will make you appreciate people in his position even more.
Also, most of the photos provided this week are ones that Fernando has graciously shared with us (they will be marked). So, while there may not be photo of him at work, you can consider this week's visuals a sort of gallery of his photography skills. If you like what you see, you can check out the rest of his photos by visiting his
Photobucket account right here
.
And now, here's Fernando!
---
JEFF: What made you want to work at Disney to begin with?



FERNANDO: Well, one can say Disney definitely runs in my family. My Dad has been working now for the Company for 24 years (25 next year!), and my Mom had a brief stint with the Company for a few years back when I was way younger. It all boils down to the fact of just being local in the area and wanting to be a part of the experience that impacted my life so much from day one. If I remember correctly, my parents told me the first time I visited the parks was when I was only 3-4 weeks old, so it's always been on my subconscious so to speak. We always took trips to the parks whenever we could, since it was readily available, whether it was just for dinner or the whole day. I was the first one in my entire family's history to be born outside of the island of Puerto Rico. We were also the only ones living in the immediate area, so I didn't have many chances to connect with family members until later on in life, so quality time with my parents, especially when being an only child, really helped.

I had always loved reading and keeping stuff in tune with Disney as a whole, starting with the Parks themselves. I remember when I was 7, I used to collect The Birnbaum's Guide to Walt Disney World, and that definitely opened up my mind to everything. I memorized it front and back, and then once I stopped collecting, I went and made revisions to the guide maps featured in the book with pen for new attractions and even made little descriptions of them. After that, I began to discover the nuances of how the Parks really were; the detail given to every attraction & area, and the story behind them. As a kid who loved books, I had a field day reading stuff like that. Later on, it got coupled with the fact of wanting to know how things worked, so I always went and watched the latest documentaries on ride technology. Since I joined the online fan community back in 2001, I've been reading about the Company as a whole and educating myself on everything, thematically, technologically, creatively, and lastly financially. It all boils down to curiosity and heritage!

JEFF: So it was only natural, with your strong family ties to the Park, that you would wind up working there! Did you choose where you wanted to work?

FERNANDO: When I first started in Merchandise in 2007, no, I didn't have a choice. They just put me where they needed a Seasonal position at the time, which was at Typhoon Lagoon Merchandise, at Singapore Sal's. Since hiring teens was still allowed back then, you could only get Merchandise, Food & Beverage, or Custodial. Since I didn't want to be tempted to eat any food nor know any of the disturbing stories behind them (the same logic for Custodial), I chose Merch instead. In the beginning, it was very good. A lot of the people there were receptive, everything was awesome. I enjoyed it even if the lack of air-conditioning, constant heat, and being asked the same question over and over by Guests got to me. The first few years there were awesome, but things there had started to dip into a low morale territory after that due to the division between young and old Cast Members, managers having favorites, and so on. On my 4th year, in 2010, I had reached my breaking point with them with the constant stress & working conditions, and decided to transfer into a Part Time position, working at Spaceship Earth.

I'm very glad to have made the change there. In the Transfer application, you can't choose which attraction you want specifically, but you can choose up to five different areas in order of importance from greatest to least. Initially, when I got the paperwork detailing that I was going to Spaceship Earth, I was regretting the fact I had transferred, and thought that it would be one of the most boring jobs on property, considering I was working with an Omnimover. I had even built the thought in my head that, if everything didn't go well there for one reason or another, I would transfer to be part of the opening crew of Star Tours 2. That day has come and gone, and I, for one, can say that I never regretted transferring there. The crew there is amazing. I have done extra work shifts throughout the property in terms of Merch and there were very few places that had such an amazing camaraderie as I found at SSE, and even then, not to the extent we have. We are truly are one big family at SSE.

I do sometimes miss some of the Full Timers that had been at Typhoon. The experience may have ended badly, but I don't regret it. It taught me a lot of skills, like learning how to handle people at their best and their worst, and how everything was on property. I can still say that, even five years later, and even though she's no longer with the Company, my original trainer is one of my best and closest friends in my life. If it wasn't for starting there, I would've never have met her or others in Merchandise throughout the years.


JEFF: Tell me a little bit about your responsibilities at Typhoon.

FERNANDO: It was mostly the same responsibilities others had in the Merchandise Department, such as ringing sales, stocking in the back and out front, selling individual merch for both the property and the water parks in general. Due to us being in a water park, however, we had some more responsibilities. We also rented out the towels and lockers, supplying the keys for the lockers, dealing with life vests, replenishing the towel supply at the registers, changing out the full carts of towel bins throughout the park, selling the refillable mugs during the first two years, and in my last two years I was there, renting out the Beachcomber Shacks. At the end of the night, a fellow Cast Member would drive around in a Toro (a gas-powered golf cart) and hook a chain of empty towel bins and check each towel bin & replace if necessary. We had to color-code each of the keys at the end of each night, organize & dust off the life vests for use the next day, and hand in the registers for the night.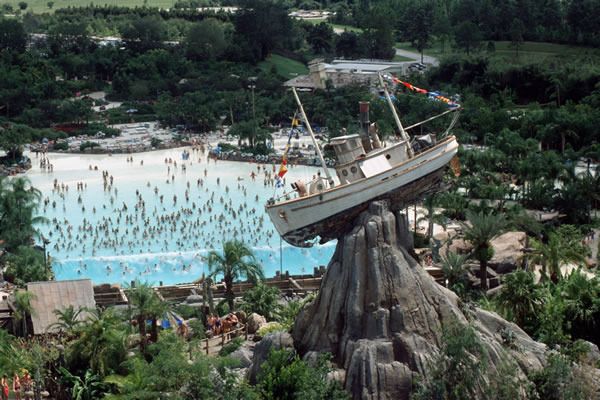 JEFF: How about over at Space Ship Earth?

FERNANDO:

JEFF: The transition from Merch over to Attractions: was it a big difference between the two for you? Any "cultural shock"? I assume you had to be re-trained in your new position, so how long did that take?


FERNANDO: For me, it definitely was a giant culture shock. In Merchandise, the only people that really leave are Full Timers that want to transfer (which happens pretty rarely), and the College Program kids. Here in Attractions, as I asked a coordinator of mine one time, it's a revolving door. People who aren't just CP's are constantly coming and going. You got people, who I like to call the 'nomads', who get tired & bored of one thing quickly and when their six months come up to transfer somewhere else, they do so every six months. Within any attraction's area, you also have the opportunity to be cross-trained. Currently at Future World East, the other attractions we have are The Seas with Nemo and Friends, Universe of Energy, Mission: Space, and Test Track. There are many times where you can have people from other buildings coming over. You see a new faces each weekend. Because of that, you deal with a LOT more diversity than I ever did in Merch.

I did have to be re-trained for Attractions. I had the normal training anyone goes into Attractions has, which is about 6 days total, plus your Assessment day. Mine was a little harder than most due to the fact that I had it spread over 3 weekends, since weekends were the only time I could be trained. I remember hearing from my original trainers at SSE that me and my fellow trainee did a great job over these three weekends and that it was usually hard for people to completely step back into it again after a break of 4 days in between.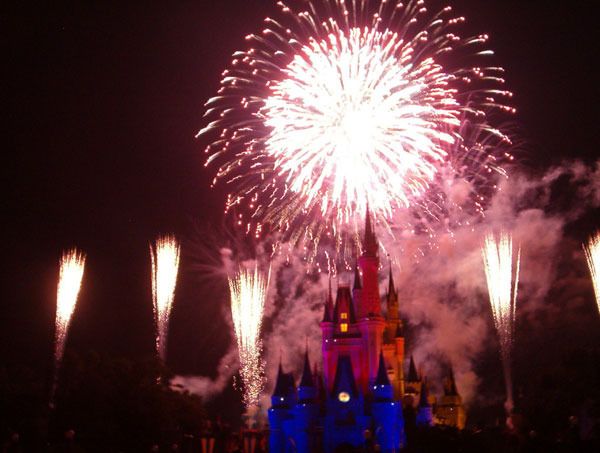 JEFF: When you worked on the photo part of SSE, you mentioned getting rid of inappropriate ones you had to get rid of. Were there that many of them? I'd imagine it's similar to the "Flash Mountain" craze a few years back!


FERNANDO: Actually, in the year I've been there, I've thankfully never seen anything like that. Other on-ride photo attractions used to have a position similar to ours, but due to abuse by other Cast who used the pictures for their own purposes, the position has been disregarded almost altogether. The only reason in the end as to why we have a position for that is in how the facial recognition software sometimes doesn't capture the faces and instead captures an elbow, or a face at a wrong angle, or it comes out blurry. We're usually there to refocus the picture, and, if needed, censor the photo. Censoring doesn't happen too often. The most common things we see happen is people letting the bird fly. Nothing like a 6 year old boy flipping the camera off with his parents in the backseat just smiling on!


JEFF: Any times you can think of that you went out of your way to make a guest's stay more magical?


FERNANDO: There have been quite a few in Merchandise, rather then Attractions. This is solely because in Attractions, you are always on alert in almost each position. Each position is a safety-critical one, so interactions with the guests are reserved for only a few positions.

With Merch, some were easier to do than others without feeling forced. I never liked to do some of the forced Magical Moment experiences we had in Merch. I preferred to do it on my own, spur of the moment, as magic usually is. When I worked at places that had plushes, especially the new ones for toddlers & younger kids that has a character/animal wrapped in a blanket, I would wrap around the smallest of the bags we had, like another blanket, and gave it to the child. There were other times were grown adults were trying to find other things to do or make reservations at the restaurants on property and I gave them options and a whole rundown of whatever they wanted and usually called and made the reservations for them.

There were times a family wanted a specific item and couldn't find it, such as the usual trouble at World of Disney. Sometimes it would take up to a half an hour to figure out where things were and fix the issue. There were a few times, however, I made magic on my own terms. At Typhoon, if a family needed towels due to the rain that made them soaked or those for the Beachcomber Shacks that only had 5 that went with each shack and they had a larger party, the usual policy was to go and charge them two dollars more per towel. I disagreed with the rule and went and gave those families those extra towels. If I didn't give it out freely to every single person with that situation, but only those who made sense & were nice to me in their own way.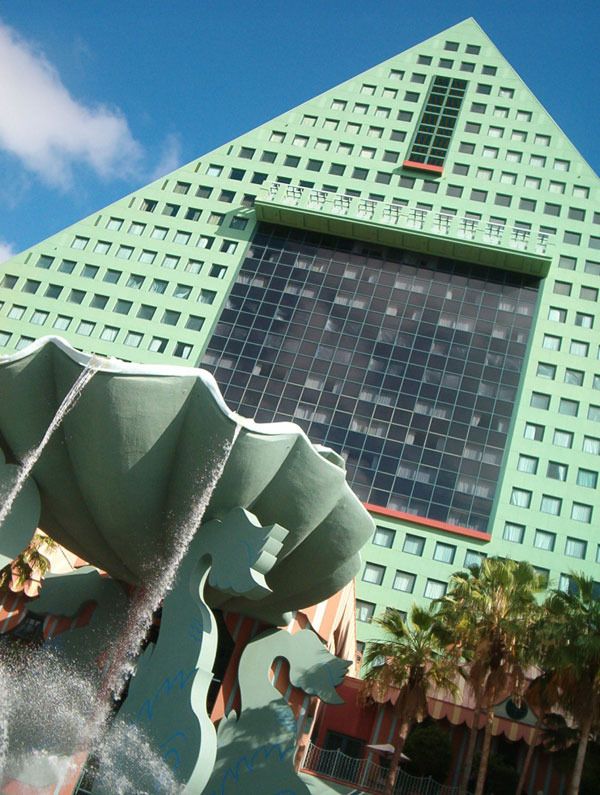 JEFF: Any other crazy stories that you mentioned that you'd like to share?

FERNANDO:

JEFF: Earlier, you talked about how much you researched and looked into the company since 2001...you definitely know a LOT about it. Have you given any thoughts about working for them full time, maybe in a managerial role, after you graduate? It seems like with your knowledge and love of the company, you'd be the perfect fit for something like that.


FERNANDO: Believe me, there are many times I wish I was a manager and coordinator. There have been plenty of times I've wanted to be in those types of positions due to the way some situations were handled, and either I personally or most of the Cast Members I know disagreed with the actions taken.

I've also seen how lots of managers get into positions, either as internships or as what we call TA's (Temporary Assignments). Sometimes they get shuffled from a completely different department, so they get stuck in a rut at times of not knowing what to do. There are also the ones that really let the power position get to their heads and deliver egos, but thankfully there are awesome managers who are wise and truly put the Cast Members first whenever they can. With these reasons in mind, I remember hearing that back in 70's and 80's and some bits of the 90's, before the new management layout took hold, it was much easier and faster to get recognized and get promoted through the ranks. These days it's much, much harder. You have to have just the right amount of people and good leaders, either coordinators or managers, to go up in the ranks.

If anything, there's been a grain of salt tossing in my mind the past several weeks and it's in the fact we just got a College Program Cast Member. They are doing a program that consists of doing a regular College Program alongside an internship with Imagineering, concentrating in engineering since he's studying at Embry-Riddle Aeronautical University to be a commercial pilot. I remembered that Imagineering wasn't just engineering, but art and design, sculpting, painting, writers and such. If anything, I want to hope that one day I can do an internship with writing division of Imagineering.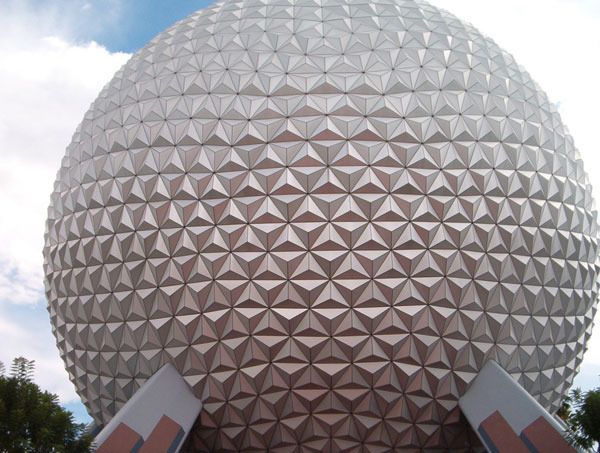 JEFF: I've heard about "forced" magical moments before...can you tell me a little more about them? Are they mandated that you have to do X number of them a week, or something like that?


FERNANDO:
Thanks for sharing with us, Fernando!
And thank you for reading - please come back each week to hear more of the magic directly
From the Mouth of the Mouse
!
---
I'll be visiting Walt Disney World again from November 26th through December 2nd, and if some of you are around, I'd love to meet you. If you're interested in participating in a
'From the Mouth of The Mouse'
meet up, please let me know! Write a comment, send me an email, make some smoke signals...just let me know, and I'd love to meet you folks. We're thinking maybe a group journey to see FANTASMIC on Sunday, November 27th at 6:30PM!
Also, be sure to LIKE the brand new
'From the Mouth of The Mouse' Facebook page
for more information on the meet up!
And finally, a lot of folks who followed me over here from my old stomping grounds have been asking if the Podcast will return anytime soon...and the answer is yes! I have a few lined up that need to be edited, so look for them in the coming weeks. And if you're new to the column, and would like to catch up, you can download them by visiting it's
iTunes page right here!
---
If you are, or know, a Cast Member who would like to share some of their stories and possibly be featured right here on MiceChat, please email me at
jeff@bamferproductions.com
. I'd love to hear from you!
Jeff also writes a MiceChat column titled
The 626
. We invite you to check it out!
LIKE US ON FACEBOOK:
www.facebook.com/ftmotm
FOLLOW ME ON TWITTER:
www.twitter.com/jeffheimbuch
FRIEND ME ON FACEBOOK:
www.facebook.com/jeffheimbuch