Hello, and welcome to this week's very special 'From The Mouth Of The Mouse!'

Each week, we spotlight a different Cast Member story to give you more insight into some of your favorite attractions, resorts, and movies from all over the Walt Disney Company.

For this week's interview, I had the opportunity to speak to the wonderful Susan Egan about her latest album and various roles with Disney. In case you don't recognize the name, Susan is most well known to Disney fans as originating the role of Belle in Beauty and the Beast on Broadway, and also voicing Meg from the movie Hercules!

Susan was an absolute delight to speak with, and was incredibly gracious. Her most current starring role, playing Mom to two beautiful daughters, has helped her craft her latest CD with songs about motherhood and her life as it is now.

Following the interview, there will be a brief review of her latest album, The Secret Of Happiness.

Here's Susan!


---
JEFF: So, let me start from the very beginning, before your latest CD even comes into play. I think I know the answer already, but were you a Disney fan before you were involved with them to begin with, weren't you?

SUSAN:

JEFF: Nowadays, you're known as these two wonderful Disney princesses. How does it feel to be so closely associated with them? I know that, after playing her on Broadway, you've been the voice of Belle for merchandise for many years, right?

SUSAN:
JEFF: I have to tell you, as a personal aside, I remember seeing Beauty and the Beast on Broadway when it first opened with my grandparents. I remember loving it. However, the part where you were in the woods, and they had those puppets wolves that stalked you...it scared the hell out of me back then!

SUSAN:
SUSAN:

JEFF: Your latest CD, The Secret Of Happiness, was great. I really enjoyed it a lot. How did it come about to begin with? What was the inspiration behind it?

SUSAN:

SUSAN: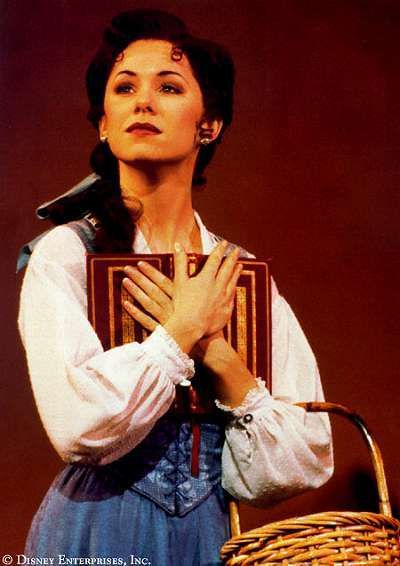 JEFF: Was it a difficult process for you to make this album?
SUSAN:
SUSAN:
SUSAN:

Much thanks to Susan Egan for speaking with us. I'm sure our readers will be as enchanted with you and your album as I was.


---

"The Secret Of Happiness
" is a wonderful album that has definitely brought some of the happiness out of Susan's life and into your own. Her unique sense of style and humor are all very apparent the moment you begin to listen.

While it does contain some Broadway standards from Rodgers and Hammerstein, Sondheim, and Paul Simon, Susan fills the rest of its running time with some incredibly interesting
contemporary tracks.

As mentioned in the interview above, Susan has drawn a lot of her inspiration for her music from her role as Mom to two daughters. The result is the hilarious "Momsense" (set to the tune of the William Tell Overture), and the YouTube hit "Nina Doesn't Care." Both songs will have you cracking a smile and chuckling along as you listen to her struggles of being a every day Mom as well as a former Disney Princess.

To me, the stand out track was "A Musical Apology." It tells the story of a woman angry at her partner for a fight they had. It's chock full of fantastic one liners, and is a great addition to the album.

It is available on amazon in CD or MP3 format:


"

The Secret Of Happiness
"



For all the latest news on Susan, visit her official website at www.susanegan.net
.
Thank you for reading today's From The Mouth Of The Mouse folks! We hope you enjoy these little twinkles into the world of Disney.

---

Be sure to LIKE the brand new 'From the Mouth of The Mouse' Facebook page for more information on the meet up!

And finally, a lot of folks who followed me over here from my old stomping grounds have been asking if the Podcast will return anytime soon...and the answer is yes! I have a few lined up that need to be edited, so look for them in the coming weeks. And if you're new to the column, and would like to catch up, you can download them by visiting it's iTunes page right here!


---

If you are, or know, a Cast Member who would like to share some of their stories and possibly be featured right here on MiceChat, please email me at jeff@bamferproductions.com. I'd love to hear from you!

Jeff also writes a MiceChat column titled The 626. We invite you to check it out!

LIKE US ON FACEBOOK: www.facebook.com/ftmotm
FOLLOW ME ON TWITTER: www.twitter.com/jeffheimbuch
FRIEND ME ON FACEBOOK: www.facebook.com/jeffheimbuch