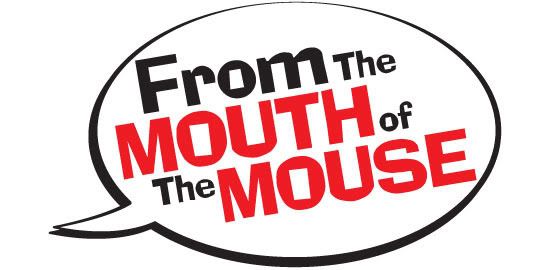 Hello, and welcome to this week's 'From The Mouth Of The Mouse!'

Each week, we spotlight a different Cast Member story to give you more insight into some of your favorite attractions, resorts, and movies from all over the Walt Disney Company.

This week, we talk to Brett, who worked in Resort Enhancement at Disneyland. On top of his time spent at Disney, Brett has also recently released a brand new App for the iPhone called "Spy Queue: Disneyland" which Disney fans will definitely find interesting! Be sure to read AFTER the interview to learn all about it and to find out how you can win a copy of it!

And now, here's Brett!


---
JEFF: How did your love of Disney start to begin with?


BRETT: Like many people, my love for the Disney theme parks started with family trips. We didn't have a ton of money growing up, but my parents often managed to treat my little sister and I to a Disneyland day-trip once a year or so. I remember my folks surprising us by waking us up at 4am so we could spend the next four hours in the car driving down to Anaheim from Fresno to get to the park right when they opened. Maybe it's a misguided little kid memory, but I remember it always being a surprise.

But if we want to talk specifics, there are two memories that never fail to stand out above the rest. The less life-changing one took place during the 35th Anniversary Celebration. As we walked through the gate, we were all issued an extra ticket with a Disney character on it. My mom, dad and sister all got tickets that said, "Sorry, no win." Mine had Roger Rabbit on it...and the words, "Go to the Dream Machine."

The Dream Machine was a monstrous cake/stage/slot machine set up in the hub. You would hand a cast member your "winning" ticket and step up onto the stage for a chance to pull an over-sized lever in the hopes of winning prizes ranging from a souvenir coin to a brand new car.

And that is the story of how a nine year old won a brand new car!

The bigger story happened the year before, when Splash Mountain opened. I couldn't for the life of me remember it being there the last time we visited, and could NOT wrap my little kid brain around the idea that a mountain could suddenly appear out of thin air. That's when my dad began to explain that people actually BUILT the mountain! He told me how it started with an idea and they made it from scratch. He explained the basics of rock work and decorative concrete. I was fascinated. And that feeling stuck.

Suddenly everything about Disneyland was even more magical than when I assumed it actually was magical. To this day, I feel like the idea that people, as a species, can literally make anything they can dream up. I spent the next 15 years working towards being a designer for Disney.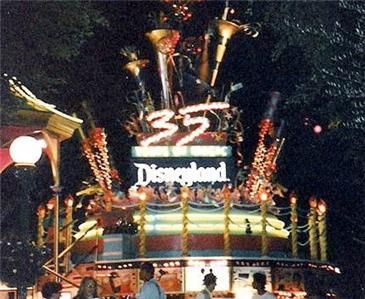 JEFF: How did you wind up working for Disney?



BRETT: My first job for Disney was in the College Program at Walt Disney World. I spent the summer of 2002 into 2003 working on Big Thunder Mountain and taking classes. To date, that was hands down the most fun I've ever had at a job and still count the people I met there as friends. After my tour was up in Florida, I went back to California to finish up my Environmental Design degree at UC Davis before moving to Southern California to try to get my foot in the door.

My first day out of college was at an ad agency, but I started working weekends back in attractions at Disneyland just to stay close to the action. For a few months, I worked on the Winnie the Pooh ride and drove the rafts back and forth to Tom Sawyer Island...until finally I got what amounts to a freelance gig in the Resort Enhancement department. I was hired just to supplement the team for the ENORMOUS annual undertaking that is decorating the resort for the holidays.

Luckily, I got to stick around for the next few years, still working on plenty of holiday decor, but mostly on props for the attractions and various special events. I even had the opportunity to be part of the team that put together the first Halloween Time package and the sets for the Finding Nemo Submarine Voyage!

JEFF: Can you tell me a little bit about what Resort Enhancement entails?



BRETT:
JEFF: Do you have any favorite props or something you created that is your favorite?


BRETT: One of my proudest moments came one year when I took my parents into the park on Christmas day to show off. As we were looking at the Toontown Christmas Tree, four women started raving about how amazing Disney designers were. As they went on and on, my smile got bigger and bigger as I realized they were talking specifically about "my" tree!



JEFF: What were your basic responsibilities there? Can you give me an overview of what a typical day was like there?


BRETT: Unless it was during an installation period, for example the days or weeks leading up to a holiday, most days started at 5:00am so that we would have time to work in the park without guests around if necessary. Mornings often started with making the rounds to check on rides or window displays, making sure everything was up to snuff and swapping out or installing smaller projects. Prop changes, window displays, and so on.

Once the park opened, it was back to one of two locations to work on future projects. There was a small building backstage where most of the attractions related work happened and a large warehouse off property (about three miles from the park) that housed the Christmas team, Window Displays and Floral...and more fake Christmas trees than you could shake a forest worth of sticks at.

When I was there the Resort Enhancement team was about 20 people total and would balloon up by another ten or so during the months leading up to Christmas. It may be a little larger now; I believe they've taken on some added responsibilities since then.

JEFF: I assume you didn't get much interaction with Guests, but if you did, were there any times you can think of that you went out of your way to make a guest's visit more magical?



BRETT: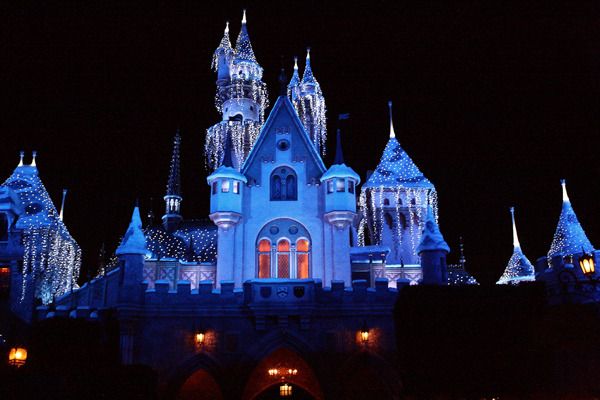 BRETT: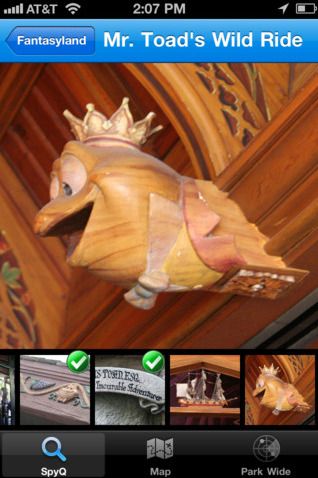 JEFF: So, tell us a little bit about Spy Queue. How did you get the idea for the app? Why did you want to make it to begin with?




BRETT: As a Cast Member, it's very easy to get used to being able to visit the parks whenever you want and work around the crowds. So some of the most frustrating trips are when you want to give friends or family the "full experience" and you are forced to wait in lines that suddenly seem unbearably long when you're used to walking right on. I used to try to keep my friends entertained by pointing out interesting props or details that people might not necessarily notice and filling them in on the history of the attractions or designs. Sometimes people overhear and start asking questions and tagging along on the impromptu tour of the queue. I realized that was actually an experience that people really appreciated and were unable to get on the average visit.

Add to that every cast member's frustration with misinformation (which is especially funny because I would bet most of that misinformation actually comes from the cast members themselves joking with guests) and I decided to build something that could keep people entertained while waiting in line AND reward them with interesting facts that can actually be backed or otherwise verified.




JEFF: How long did it take you to develop it?




BRETT: It took much longer than I would have expected. Although, it's been a labor of love. I spend a lot of time working on it after work (I no longer work for Disney), drawing icons and graphics, editing photos, researching facts, and so on. I paid an amazingly talented acquaintance to do the bulk of the coding. All told, from concept to app store, it took almost a year, but that's including a handful of false starts.

There's still lots of work to do though! Much like Disneyland, Spy Queue will never be completed. I'm always adding new photos and fun facts and the next big steps on the functionality front will be adding achievements through Game Center and building out the map function more fully.

AND, if the Disneyland version is well-received then DCA and WDW Magic Kingdom versions are right around the corner!




Thank you, Brett , for sharing with us! Read below to find out more about SpyQueue and how you can win a copy of it.



---
SPYQUEUE: DISNEYLAND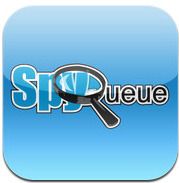 According to its iTunes description, SpyQueue is "...one part guide book and one part Disneyland-wide game of hide and seek!

Tired of standing in line with nothing to do?

Spy Queue gives you close up images of props and decor in the lines of the most popular attractions at Disneyland. While away the time looking for these hidden gems and when you find them, you'll be rewarded with a little known fact about the attraction or the surrounding land!

Great for kids who need something to do, but even more fun for grown-ups with an interest in the history of the happiest place on Earth and a sense of adventure!"

You can check it out in the iPhone app store by clicking right here!


I spent a lot of time this past weekend playing around with the app, and right off the bat, I can tell you that I love it. Much like most of you folks, I'm a tested and true Disney fan, and I've spent a lot of time at the Parks. Waiting in line can sure be a downer, but SpyQueue gives you a great way to pass the time while waiting for your favorite attraction.

The app is broken up in each land, with attractions for each listed in them. Simply select the attraction you're standing in line for, and a bunch of photos hidden inside the queue pop up! Spend some time looking for them, and you'll be rewarded with some great little facts and tips.

Granted, this app is for Disneyland, and my usual go-to Park is Walt Disney World. However, that didn't make the app any less enjoyable for me. I broke out my photos from my last Disneyland trip to see if I could spot any of the things hidden in the queue that the app listed. I had a blast doing that, so I can only imagine how much fun it would be actually standing in line!


Brett has graciously offered us a few promo codes to give away so some of you can experience SpyQueue for yourselves!

To win, follow these 3 simple steps:


1 - Leave a comment below with one of YOUR favorite hidden things in a Disneyland or Walt Disney World queue.

2 - Go over to Facebook and LIKE the From The Mouth Of The Mouse fan page.

3 - And finally, leave a comment on the Facebook page saying "Brett sent me!" along with your MiceChat user name.

I'll pick some winners in the next week or so, and contact you via Facebook!

If you win, or purchase the app, please be sure to leave a rating on the iTunes page! Every little bit helps, so let people know what you think about it!


---

If you are, or know, a Cast Member who would like to share some of their stories and possibly be featured right here on MiceChat, please email me at jeff@bamferproductions.com. I'd love to hear from you!

Jeff also writes a MiceChat column titled The 626. We invite you to check it out!

Jeff also co-hosts the VidCast Communicore Weekly on MiceTube.


LIKE US ON FACEBOOK: www.facebook.com/ftmotm

FOLLOW ME ON TWITTER: www.twitter.com/jeffheimbuch

FRIEND ME ON FACEBOOK: www.facebook.com/jeffheimbuch