Hello, and welcome to this week's 'From The Mouth Of The Mouse!' Each week, we spotlight a different Cast Member story to give you more insight into some of your favorite attractions, resorts, and movies from all over the Walt Disney Company.

This week, we talk to Danielle, who was kind enough to share her stories of working at the Grand Californian Hotel And Spa, along with taming the wilds of the Jungle Cruise. Danielle also runs Tales of a Disneyland Cast Member, where she shares some of her fantastic stories about working for Disney. I definitely urge you to check it out after reading the interview to read some more of her adventures at the Grand Californian! As a side note, all photos in this week's column are courtesty of Danielle!


Also, in last week's interview with Brett, we had some technical difficulties for folks trying to comment on the column to enter. They're all fixed now, and we're re-running the contest again this week. Be sure to read the end of THIS column to find out how to enter to win a copy of the brand new App for the iPhone called "Spy Queue: Disneyland" which Disney fans will definitely find interesting!

And now, here's Danielle!


---


JEFF: Why did you want to work at Disney to begin with?


DANIELLE: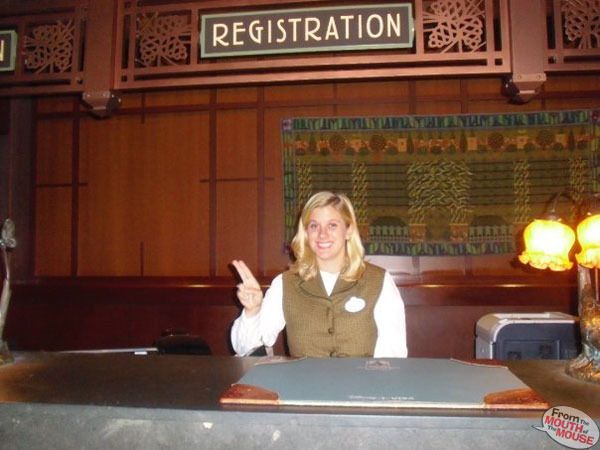 JEFF: Were you assigned where you work or were you able to pick it?


DANIELLE: Yes. I actually applied to be at the Disney Help Desk, but the recruiter told me that I would fit much better at the Grand Californian Hotel and Spa.



JEFF: You work at the Grand Californian now? What are your responsibilities there?



DANIELLE:


JEFF: Do you face any specific challenges while working there?


DANIELLE: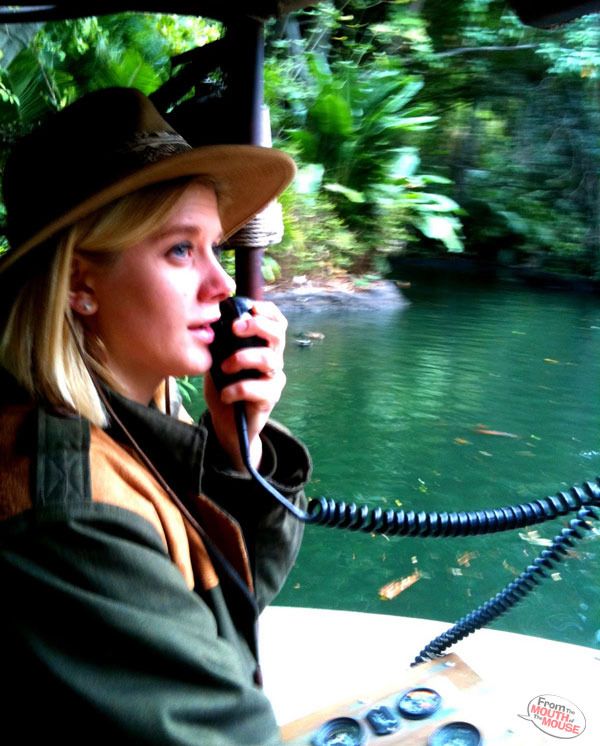 DANIELLE:th
JEFF: You also work as a Lobby Ambassador at the Grand Californian. Can you tell me a little about that?



DANIELLE: Well, after my short time in the Jungle, I came back to the Grand Californian where I was promoted to a Lobby Ambassador. Lobby Ambassador became my favorite position and I really enjoyed it. As a Lobby Ambassador, it was my duty to greet every guest, control the check-in line, keep the lobby clean, and mostly make magic moments. I would wander the lobby looking for guests to engage in and assist.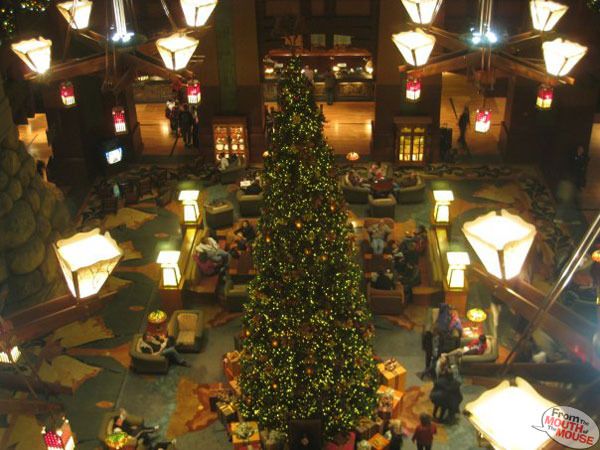 JEFF: Any specific Magical Moments that you remember?


DANIELLE:



Thank you, Danielle , for sharing with us! Again, be sure to check out her website,
Tales of a Disneyland Cast Member, where Danielle shares some more tales of working as a Skipper and at the Grand Californian. Her stories of meeting John Lasseter and Richard Sherman are great!


---
Last week we introduced you to SPYQUEUE and held a contest to give away copies of this neat Disneyland app. Unfortunately, MiceChat's blogs experienced a technical difficulty with prevented most folks from being able to leave comments in the blogs that day, so we've extended the contest through this week! Read on for your chance to win!
SPYQUEUE: DISNEYLAND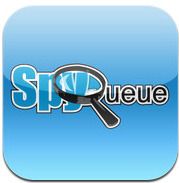 According to its iTunes description, SpyQueue is "...one part guide book and one part Disneyland-wide game of hide and seek! Tired of standing in line with nothing to do? Spy Queue gives you close up images of props and decor in the lines of the most popular attractions at Disneyland. While away the time looking for these hidden gems and when you find them, you'll be rewarded with a little known fact about the attraction or the surrounding land!

Great for kids who need something to do, but even more fun for grown-ups with an interest in the history of the happiest place on Earth and a sense of adventure!"

You can check it out in the iPhone app store by clicking right here!





I spent a lot of time this past weekend playing around with the app, and right off the bat, I can tell you that I love it. Much like most of you folks, I'm a tested and true Disney fan, and I've spent a lot of time at the Parks. Waiting in line can sure be a downer, but SpyQueue gives you a great way to pass the time while waiting for your favorite attraction. The app is broken up in each land, with attractions for each listed in them. Simply select the attraction you're standing in line for, and a bunch of photos hidden inside the queue pop up! Spend some time looking for them, and you'll be rewarded with some great little facts and tips. Granted, this app is for Disneyland, and my usual go-to Park is Walt Disney World. However, that didn't make the app any less enjoyable for me. I broke out my photos from my last Disneyland trip to see if I could spot any of the things hidden in the queue that the app listed. I had a blast doing that, so I can only imagine how much fun it would be actually standing in line!


Brett has graciously offered us a few promo codes to give away so some of you can experience SpyQueue for yourselves!

To win, follow these 3 simple steps:


1 - Leave a comment below with one of YOUR favorite hidden things in a Disneyland or Walt Disney World queue.


2 - Go over to Facebook and LIKE the From The Mouth Of The Mouse fan page.

3 - And finally, leave a comment on the Facebook page saying "Brett sent me!" along with your MiceChat user name.

I'll pick some winners in the next week or so, and contact you via Facebook! If you win, or purchase the app, please be sure to leave a rating on the iTunes page! Every little bit helps, so let people know what you think about it!


---

If you are, or know, a Cast Member who would like to share some of their stories and possibly be featured right here on MiceChat, please email me at jeff@bamferproductions.com. I'd love to hear from you!

Jeff also writes a MiceChat column titled The 626. We invite you to check it out!

Jeff also co-hosts the VidCast Communicore Weekly on MiceTube.


LIKE US ON FACEBOOK: www.facebook.com/ftmotm

FOLLOW ME ON TWITTER: www.twitter.com/jeffheimbuch

FRIEND ME ON FACEBOOK: www.facebook.com/jeffheimbuch