Hello, and welcome to this week's 'From The Mouth Of The Mouse!'

Each week, we spotlight a different Cast Member story to give you more insight into some of your favorite attractions, resorts, and movies from all over the Walt Disney Company.

This week, we're chatting with Jason, who worked on the Disneyland Monorail for a few years before Disney's California Adventure was built. He has some great stories to share, and some pretty interesting insight into what went into working one of the most beloved attractions at all of the Disney Resorts.
And now, here's Jason!
---
JEFF: What made you want to work at Disney to begin with?


JASON:
JEFF: When you were first hired, did you pick the area where you wanted to work or was that assigned to you?


JASON:
JEFF: Can you give me an overview of what a typical day was like for you?



JASON: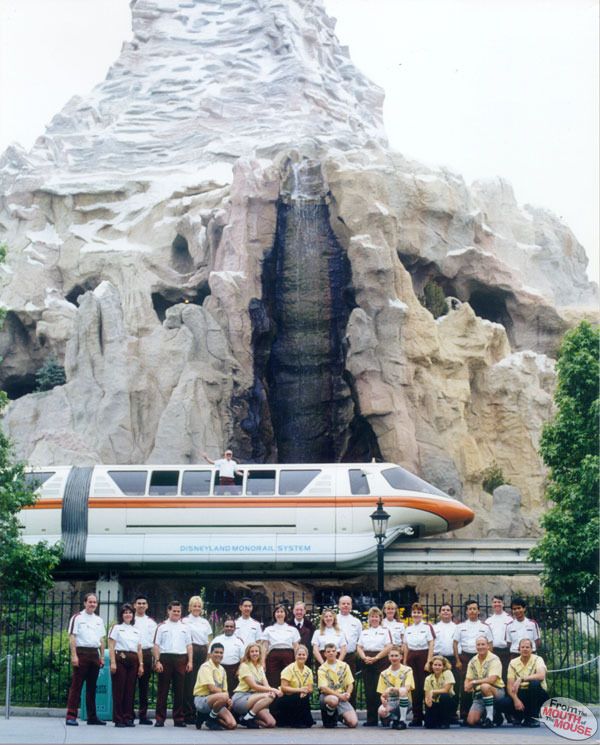 JASON:
Do you have any other stories that you'd like to share?
JASON:

Thanks, Jason, for chatting with me!
Don't forget come back each week to hear more of the magic directly From the Mouth of the Mouse.


---
If you are, or know, a Cast Member who would like to share some of their stories and possibly be featured right here on MiceChat, please email me at jeff@bamferproductions.com. I'd love to hear from you!

Jeff also writes a MiceChat column titled The 626. We invite you to check it out!


Jeff also co-hosts the VidCast Communicore Weekly on MiceTube.

LIKE US ON FACEBOOK: www.facebook.com/ftmotm
SUBSCRIBE TO US ON ITUNES:
http://itunes.apple.com/us/podcast/f...se/id419255897

FOLLOW ME ON TWITTER: www.twitter.com/jeffheimbuch
FRIEND ME ON FACEBOOK: www.facebook.com/jeffheimbuch