Hello, and welcome to this week's 'From The Mouth Of The Mouse!'

Each week, we spotlight a different Cast Member story to give you more insight into some of your favorite attractions, resorts, and movies from all over the Walt Disney Company.

This week, we're chatting with Tom, who works in the shops at Disney California Adventure. He's been there for over 7 years, and provides some great insight to a Park that people may not enjoy as much as the original Disneyland. But after reading his interview, you may see it in a different light!

Here's Tom!

---
JEFF: How did get into Disney to begin with?


TOM: I used to watch the Mouseketeers, the original ones, all the time on our little 12 inch black and white TV, back in Montana after school. My cousin and I read lots and lots of comic books; my favorites being the Duck family with Uncle Scrooge, Donald, and the nephews. The Living Desert and the True Life Adventures made the strongest impression on me. When you saw that paintbrush on the movie screen you knew it was going to be special. All those factors combined really started my love for Disney!

JEFF: How did you wind up working for Disney?


TOM: I had worked in medical research, both for a private firm and a hospital, for over 30 years and finally retired. Looking for some extra income, I came upon a Disney job fair in Anaheim. I went in at 11:30 and had a job at 2:30!

JEFF: What was your role there?


TOM: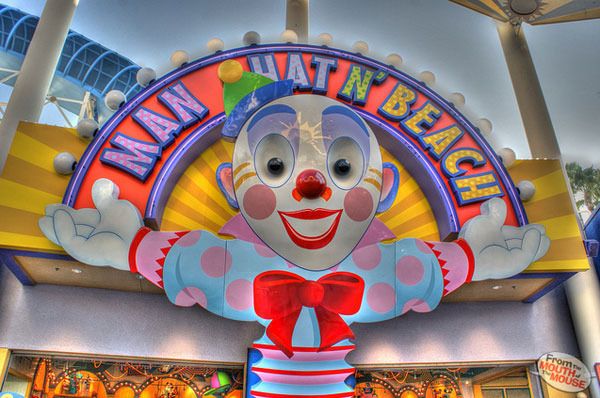 JEFF: Did you want to work at California Adventure?


TOM: There were no openings at Disneyland at that time, so I got DCA. Luckily, the evening hours were better for me at DCA, since I was commuting from Hollywood then.

JEFF: What were your responsibilities there?


TOM:
JEFF: So you have seen firsthand some of the construction and renovation going on the last few months. Do you feel like this will help with the otherwise negative image DCA had?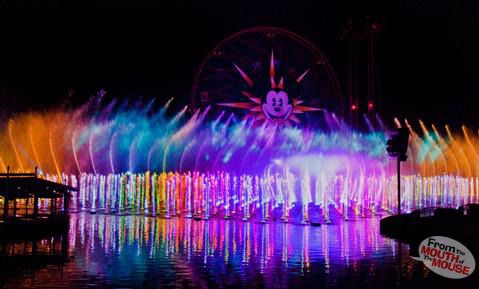 TOM:
JEFF: Any times you can think of that you went out of your way to make a guest's visit more magical?


TOM: I remember a little girl who had come with her family with the sole purpose of meeting Mulan. It was their last day and they hadn't been able to find Mulan. I called up and found out where the meet and greet was and sent them over. They just made it and she stood in line twice to visit with Mulan. They came back to the pin cart where I was and really thanked me.

Another time, I worked briefly in Midway games. A family came with a little girl who was missing three fingers on her hand. She wanted to throw the ball and try to knock down the figures to win a monkey. They didn't patronize her and let her throw even though she barely made it over the wall. I told her that the game wasn't working right and knocked them down myself and let her choose which monkey she wanted. Her smile was wonderful. Those are days that made it all worthwhile for me.

TOM: A guest once wanted to know if our store was open until we closed. We said yes, of course it was. And the joke backstage was that we were also closed until we opened.

Another guest said she liked our park, but was sad that we had gotten rid of Pirates of the Caribbean. This happens a lot, as people just come in and automatically assume it's Disneyland. They can't find Space Mountain, Winnie the Pooh, or the castle. Once they find out, they want to know if they have to drive to Disneyland or take a taxi. Other guests have asked where the Betty Boop stuff is, Shamu the whale plushies, Daffy Duck items, and before we bought them, Spiderman figures.

I heard a guest ask where Walt Disney World was and could she drive there from LA in a day. When she was told it was in Orlando, Florida and 2000 miles away, she asked where Florida was. She was not a foreign visitor!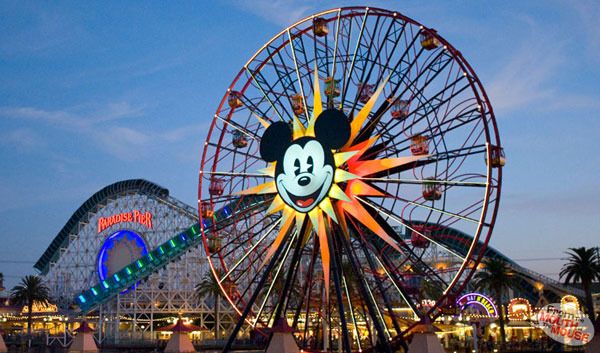 JEFF: Any additional thoughts about DCA that you want people to keep in mind?
TOM:

Thanks, Tom, for chatting with me!


Don't forget come back each week to hear more of the magic directly From the Mouth of the Mouse.


---

If you are, or know, a Cast Member who would like to share some of their stories and possibly be featured right here on MiceChat, please email me at jeff@bamferproductions.com. I'd love to hear from you!

Jeff also writes a MiceChat column titled The 626. We invite you to check it out!

Jeff also co-hosts the VidCast Communicore Weekly on MiceTube.

LIKE US ON FACEBOOK: www.facebook.com/ftmotm
SUBSCRIBE TO US ON ITUNES: http://itunes.apple.com/us/podcast/f...se/id419255897
FOLLOW ME ON TWITTER: www.twitter.com/jeffheimbuch
FRIEND ME ON FACEBOOK: www.facebook.com/jeffheimbuch