Hello, and welcome to this week's 'From The Mouth Of The Mouse!'

Each week, we spotlight a different Cast Member story to give you more insight into some of your favorite attractions, resorts, and movies from all over the Walt Disney Company.

Today's interview is with Nicole, who works Guest Services at both the Grand Californian Hotel and the Disneyland Hotel.

Here's Nicole!
---
JEFF: So tell me how your love of Disney started!


NICOLE: I would not call it a love. I would call it more of an obsession. It began when I was young, living in Temecula, California. Disneyland was the only vacation that our family would take. As I grew older, I started going to the resort more and more often. I got a premium pass so I could go whenever I wanted. Disneyland, to me, was always a place that I could go to for tranquility.

JEFF: How did you wind up working for Disney?


NICOLE:

JEFF: You mentioned you were looking specifically for a job at a hotel. Did you have previous experience in Guest Services before coming to Disney?


NICOLE: I did, and I wanted to continue to work in hotels since my previous job was at Harrah's Casino, working the front desk. When I went in for my interview, I told the casting manager that I wanted to work at the hotels for that reason. Once they heard my past experiences, they offered me a position part time at Guest Services. I stated to the person interviewing me that I really wanted full time. They told me that I would need a second interview and a manager from the hotel would have to come speak with me. I gladly told them that I would wait. The anticipation of me getting that second interview was killing me, though. The manager came to meet with me and said that they wanted me for the hotel and that I would have to have yet another interview. I was in casting for a full 8 hours that day, waiting to get hired! But it all worked out in the end.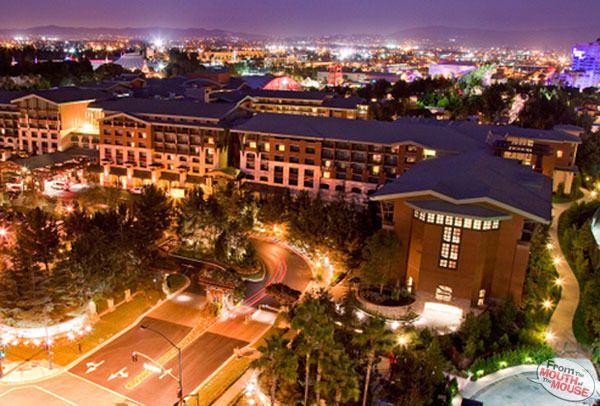 JEFF: What were your responsibilities in Guest Services?


NICOLE:
JEFF: Can you give me an overview of what a typical day was like there?


NICOLE: A typical day for me would start with my walk from the parking lot behind the Paradise Pier hotel over to the Grand Californian Hotel or the Disneyland Hotel. I would then head to costuming, if I needed to change my costume out for a new clean one. I would then head up to the front desk, clock in and go to my scheduled work location on either of the properties. Since there were so many different positions to work at either hotel, a typical day for me was not the norm. I would help out at the front desk or either hotel, hang out with kids in the lobby and watch cartoons with them, or assist guests in the E-Ticket Lounge or the Guest Services desk.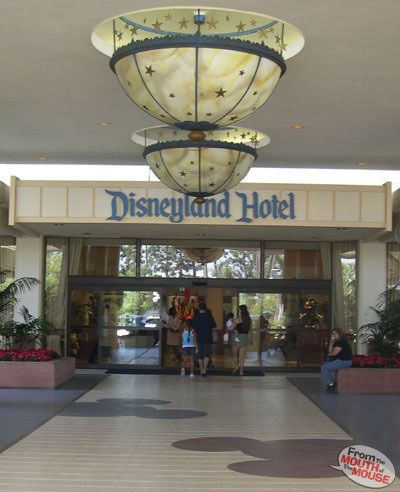 JEFF: Did you go back and forth between both resort hotels for a reason, or did you start at one and then transfer to another?


NICOLE: I found out after getting cast into the Guest Services department at the Grand Californian Hotel that we actually worked both the Grand Californian Hotel and the Disneyland Hotel. It was a lot of information to remember. We have to know all the different room types between the two different hotels! Having to remember them required us to go on a tour of the two hotels, which allowed us to see ALL of the suites in both. When you get cast into Guest Services at the Paradise Pier Hotel, you only work that one hotel. Having to move between the two hotels in the same day was an interesting task. We would have to change costume every time we switched hotels, and the costume had 6 pieces to it. It was a bit of a challenge, especially under a time crunch!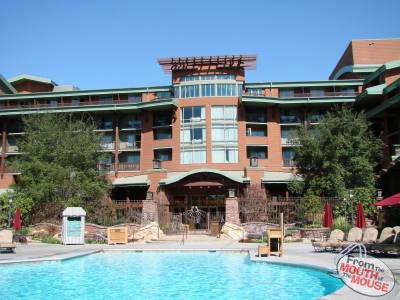 JEFF: Are there any times you can think of that you went out of your way to make a guest's visit more magical?


NICOLE: I remember, while working at the Guest Services desk at the Disneyland Hotel, a fellow Cast Member and I would pick one family a week to make some real magic for. There was this one family that I remember the most. It was about 6 at night, and this woman had just checked in at the front desk. She did not look like she was in a good mood at all, and when the entire family came to the desk with their entire luggage, my co-worker and I looked at each other and knew that this was our family for the week.


JEFF: Any other fun stories that you'd like to share, I'd love to hear them!
NICOLE: I helped with a proposal during the Year of a Million Dreams. A gentleman called into the hotel asking where the best place to propose to his girlfriend would be. He said he wanted it to involve Mickey Mouse and everything. I told him that I would call him back in a few days. A few days later, I informed him that we were going to do a private cruise on Storybook Land Canal boats. We played it off to his wife that they were lucky winners as part of the year of a million dreams. After he proposed and she said yes, we escorted them over to a private meet and greet with the big man himself for some pictures. I had some of the photos printed for them and had them placed in their room along with the special turn-down service that included chocolate covered strawberries and rose petals.

Thank you, Nicole, for sharing with us!
Don't forget come back each week to hear more of the magic directly
From the Mouth of the Mouse
.
---

If you are, or know, a Cast Member who would like to share some of their stories and possibly be featured right here on MiceChat, please email me at jeff@bamferproductions.com. I'd love to hear from you!

Jeff also writes a MiceChat column titled The 626. We invite you to check it out!

Jeff also co-hosts the VidCast Communicore Weekly on MiceTube.

LIKE US ON FACEBOOK: www.facebook.com/ftmotm
SUBSCRIBE TO US ON ITUNES: iTunes - Podcasts - From The Mouth Of The Mouse by Jeff Heimbuch
FOLLOW ME ON TWITTER: www.twitter.com/jeffheimbuch
FRIEND ME ON FACEBOOK: www.facebook.com/jeffheimbuch