Lots of changes are in progress at many of our favorite parks and resorts. Mickey is getting his own Fastpass machine, the Magic Kingdom's Haunted Mansion is going through some cryptic changes and Epcot's Flower and Garden Festival is almost in full bloom. Kevin Yee brings some attention to detail in the Disney parks, Aimster shows us how much fun she has at Busch Gardens Tampa and CaptPhoebus graces us with his presence on the East Coast by providing some fabulous photos of both the Magic Kingdom and Universal Studios Orlando.

MAGIC KINGDOM:
MAIN STREET: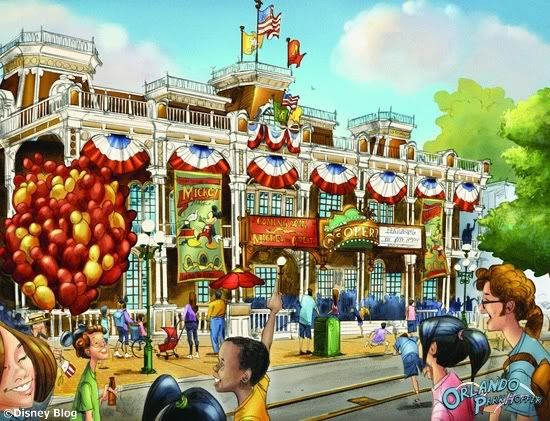 Visiting Mickey will now be easier for those visiting the parks. Once his future home in Town Square Theater opens, you'll be able to obtain a Fastpass and come back within a specific window of time. While this method works the same as those applied to the attractions, this will be the first time the Fastpass system has been used for a character meet n greet.

Mickey FASTPASS: Disney Parks Blog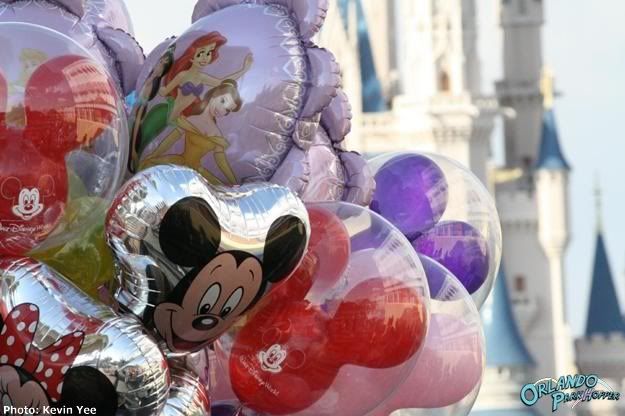 Balloon, anyone?



LIBERTYSQUARE:

For more details, head on over to our forums to discuss this change. Do you like it? Is it really temporary? We can only speculate..
Haunted Mansion adds animated ghost projections

Video of the Haunted Mansion queue:
YouTube - Haunted Mansion Interactive Queue Construction New Crypts 2/25/11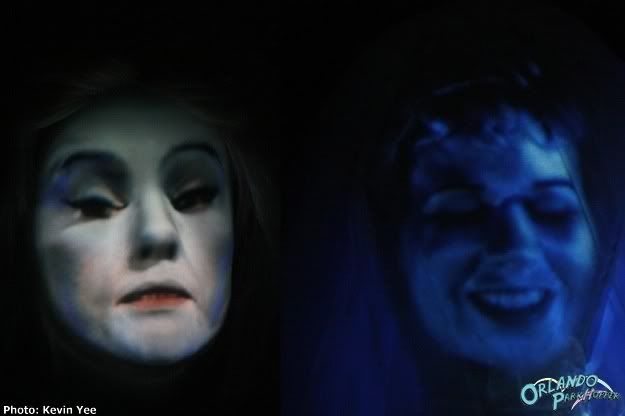 Fun Fact!!

The actress for the attic bride is Kat Cressida, however photographs of her are actually that of Julia Lee. The actress used to replace the normal Madame Leota for Haunted Mansion Holiday in California is Kim Irvine, Kim is actually not featured in the Florida attraction at all. Both Madame Leota and Little Leota in Florida are the images of Leota Toombs.



FRONTIERLAND:

FANTASYLAND:

TOONTOWN:

TOMORROWLAND:

EPCOT:



Bill Nye the Science Guy hosted 4 demonstrations on Wednesday, showing how wood turns to gas before burning. (it was the same demonstration each time). He also spent about 10 minutes after each show to sign autographs for guests.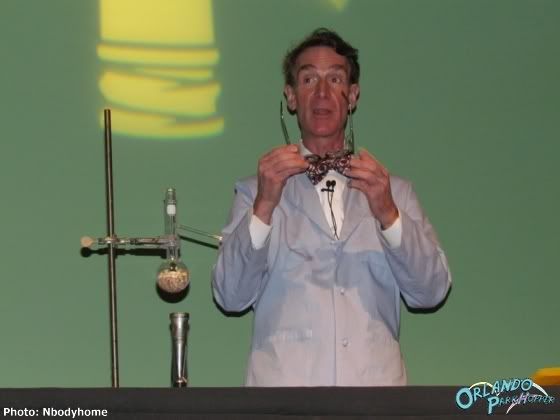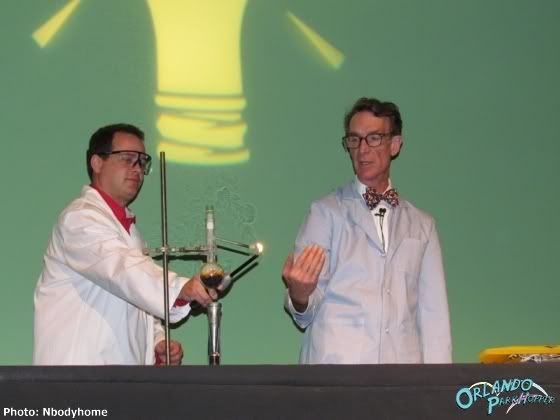 The Epcot Flower and Garden Festival begins this week! Most of the topiaries are now out, though the main topiary and a few others are not up until opening day (the Festival Center also will open then, as well as the playgrounds, butterfly tent, etc.)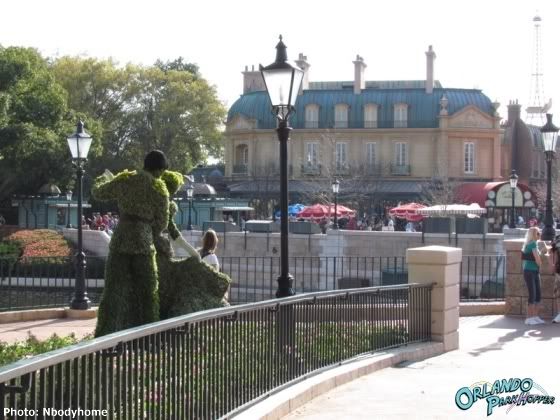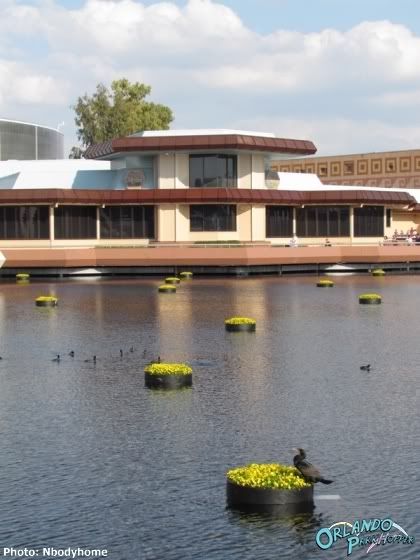 Topiaries from Winnie the Pooh are now out: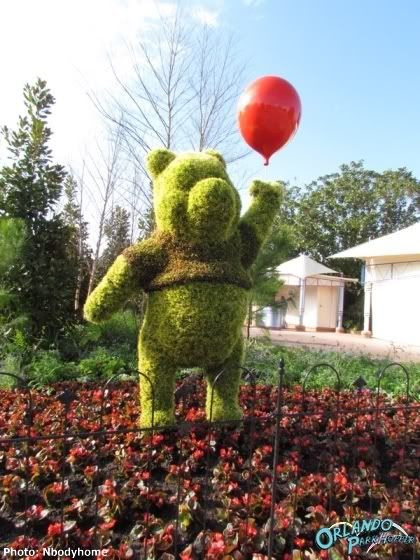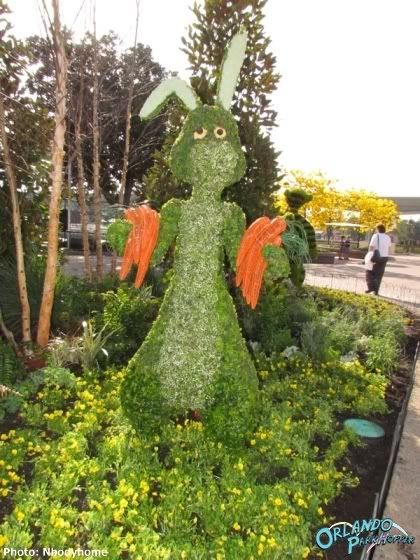 As well as fairies: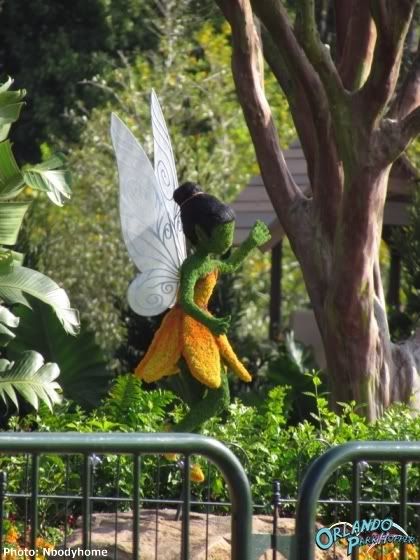 I liked this photo of Epcot through the Tronorail sign:





DOWNTOWN DISNEY:



AMC is currently in the process of converting itself into a Dine-In Theater. Self serve concessions, a full service bar with attending bartender and a new updated look is just some of the examples of the changes that have already taken place.

Only the true West Side entrance (near DisneyQuest) is open as the Pleasure Island entrance (near Planet Hollywood) is boarded off for remodeling.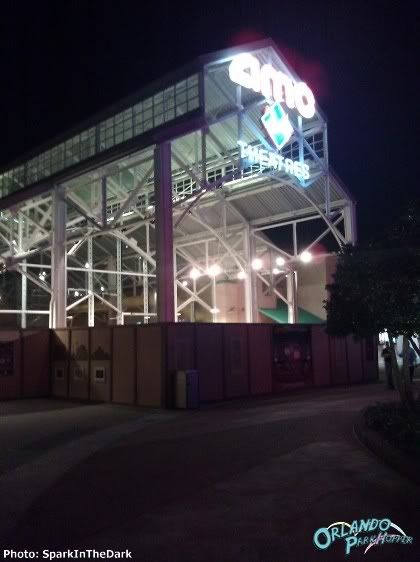 Signs inform Guests of the work currently being done and how to enter the theater from the other side.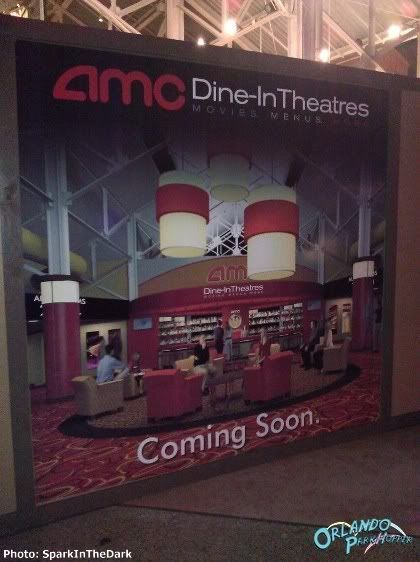 The inside has been remodeled with a new "fresh" or "modern" look.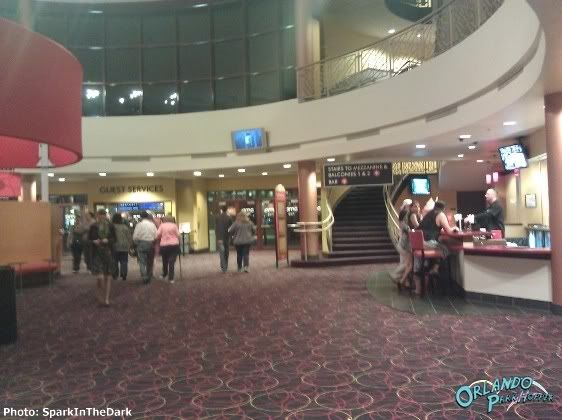 The concessions area is now self-service with the top of the line Coke machines and they have a full bar with a bartender (pictured above to the right.) I wonder how many issues they will have with individuals taking candies or underage drinking?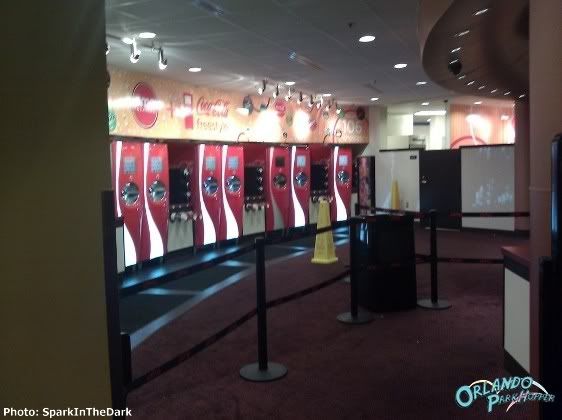 Currently only 18 of the 24 theaters are open due to work being done.






There are several of these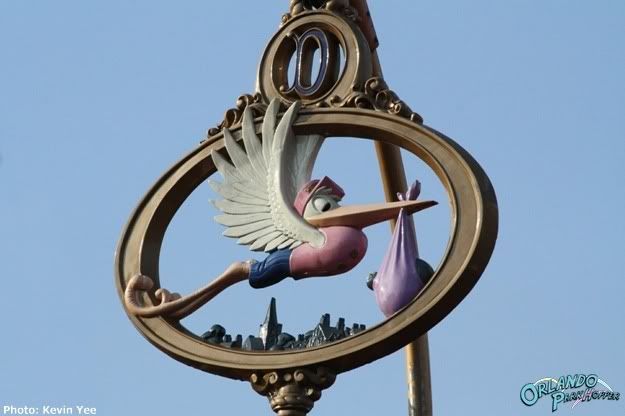 Look closer. There are cracks in the wings.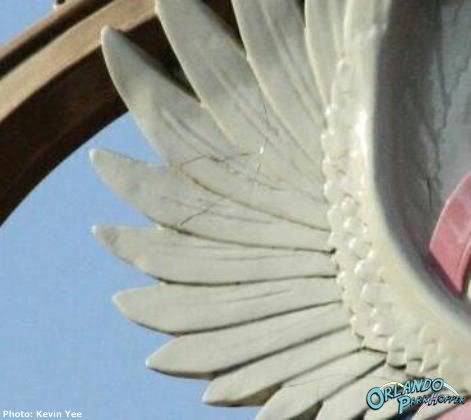 And the paint is being seriously eroded/chipped on the nearby pole: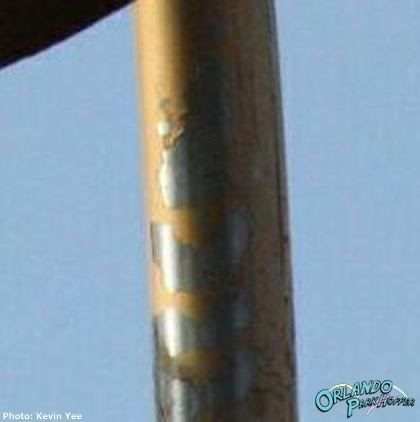 This is not, of course, the whole story. Look again at the stork. There are serious details packed into this small space.




CaptPhoebus was on the east coast this weekend visiting the World, but took out one day to enjoy Universal Studios and Islands of Adventure! He was kind enough to share photos of his observations with all of us!

Dudley Do-Right's construction photos...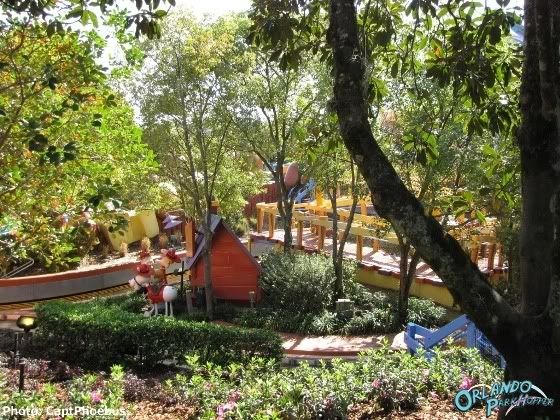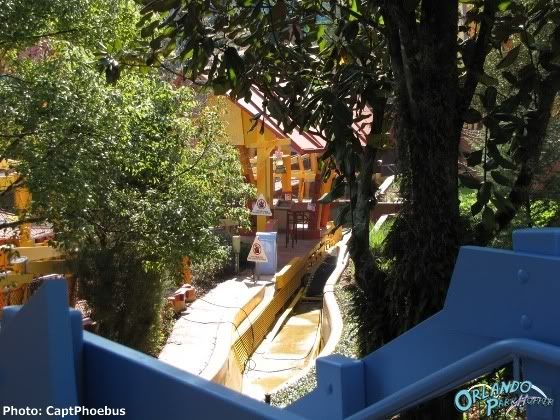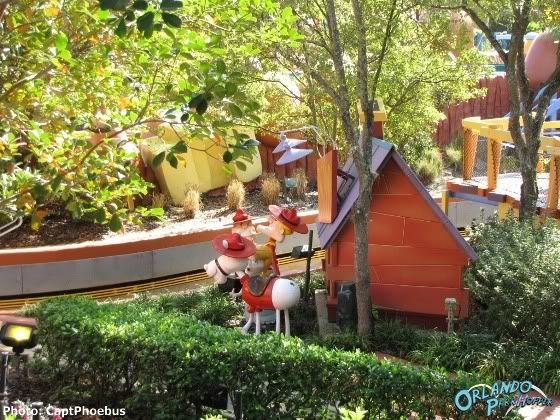 UNIVERSAL STUDIOS MARDI GRAS:
Mardi Gras at Universal Orlando
March 6 - Lynyrd Skynrd
March 12 - Foreigner
March 18 - Neon Trees
March 19 - The Roots
March 25 - OneRepublic
March 26 - Blake Shelton
April 1 - Sean Kinston
April 2 - Ne-Yo
April 9 - Lifehouse
April 16 - The Beach Boys
April 23 - Thirty Seconds to Mars



Aimster, our resident Busch Gardens visitor, brings us more fun animal images, a look at Cirque Dreams: Jungle Fantasy and progress on the new coaster, "Cheetah Hunt/Cheetah Run".




Rare albino wallaby: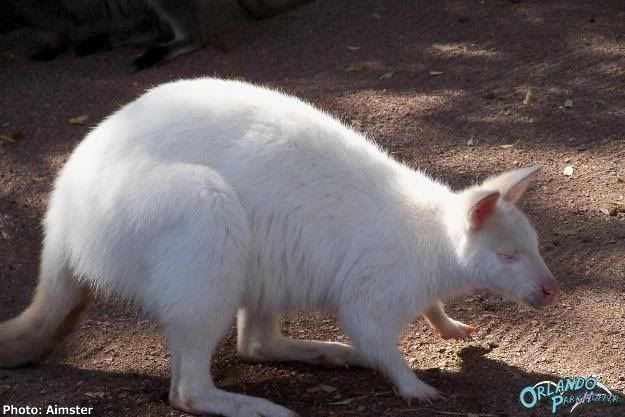 Gwazi Lion going up the lift hill:



Cirque Dreams: Jungle Fantasy stage. Truly an amazing show. Be sure to check it out as it's only here for a limited engagement!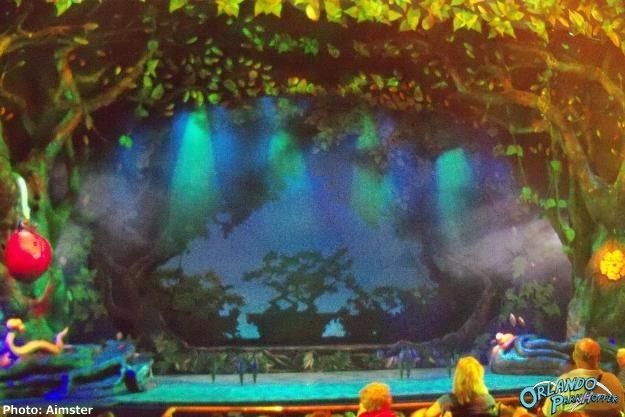 The show starts with these "Tarzan" guys picking out "volunteers" from the audience and making them do stuff. It was really funny.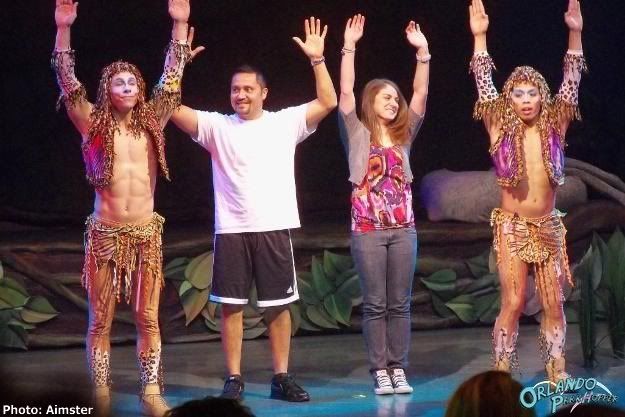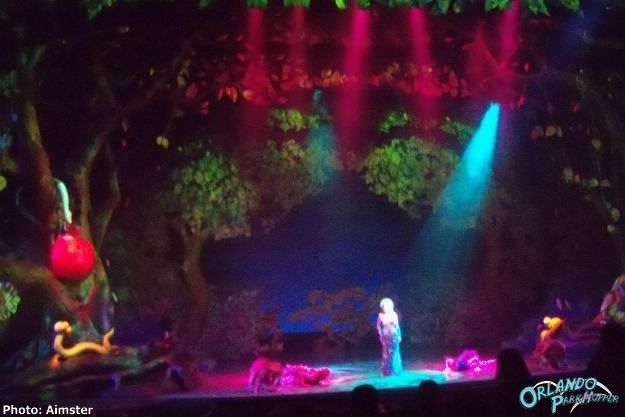 The contortionists were insane! I'm convinced they have rubber spines or something.



This guy did a crazy balancing act.



Cheetah Hunt/Cheetah Run construction progress. More themeing & details are emerging. It was announced last week that the corner where the new coaster & habitat occupy will be called The Crossroads and combine the themeing of the Egypt, Morocco and Nairobi sections as these areas all meet at.... The Crossroads.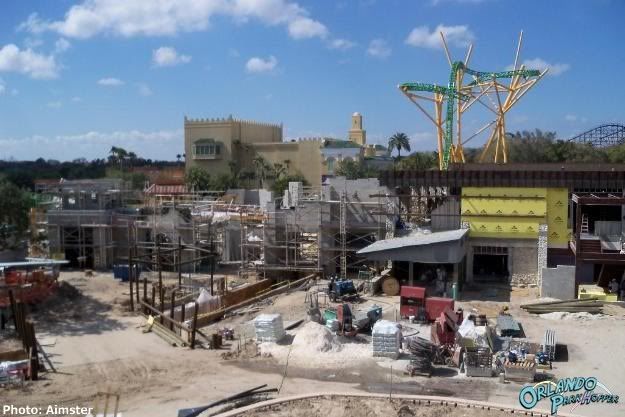 One of two "driftwood" Cheetah statues.



An open gate gives a nice view you normally don't get: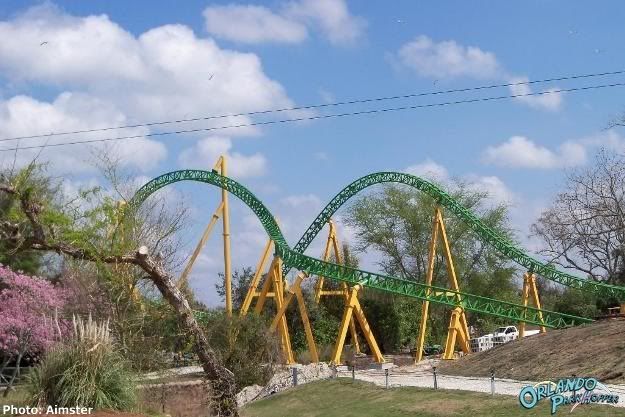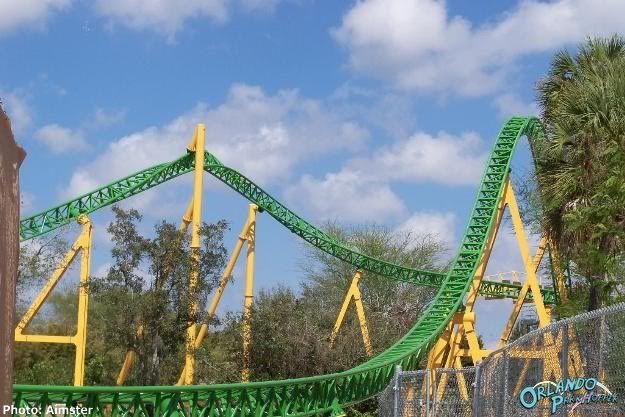 The tiger topiary in Jungala finished receiving it's new covering: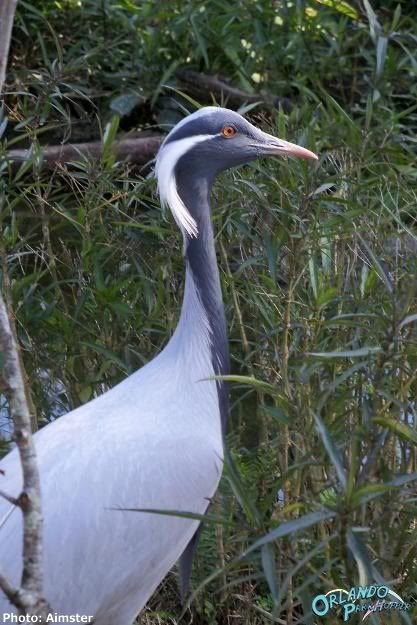 Real Music Series (remaining dates):
Real Music Series at Busch Gardens Tampa
Feb 23-26 - Herman's Hermits starring Peter Noone
March 2-5 - The 5th Dimension
March 9-12 - The Osmond Brothers
March 16-19 - Tony Orlando
March 23-26 - Charo
For the Real Music Series, shows are included with park admission, but you have to have a complimentary ticket to get in (tickets can be obtained at the

Stanleyville Theater
. There are 3 shows each day).

Bands, Brews & BBQ (remaining dates):


Bands Brew and BBQ at Busch Gardens Tampa



March 6 - Travis Tritt & The Charlie Daniels Band
The concerts start at 5:00pm and are included with park admission, but if you want to sit close, you need to purchase a VIP ticket for $27.95.

Viva la Musica Festival:


Viva la Musica Festival and Live Concert Busch Gardens



March 13 - Elvis Crespo
March 20 - Jose Alberto "El Canario"
March 27 - Angel & Khriz
April 3 - Ismael Miranda
Bay Area Renaissance Festival


Now thru Apr 17

- Tampa, FL

Grab a turkey leg, put on your best corset and take in a joust. There is a lot of fun to be had at the Annual Bay Area Renaissance Festival. Get dirty with the Filthy Rotten Scoundrels and then clean yourself up with the Washer Well Wenches. Located on the MOSI grounds in Tampa, off Fowler Ave, there is something for everyone in what promises to be a day of fun and merriment. Huzzah!!

Bay Area Renaissance Festival

Strawberry Festival

March 3 - 13

- Plant City, FL

Held in Plant City, the Strawberry Festival is quite a bit closer than Tampa to Walt Disney World - just a few exits up I-4. This year, it's open from March 3-13. It's like the fair (and has rides, too), but it's smaller in scale. Oh, and it has a bazillion strawberry-affiliated food items, of course.

The Florida Strawberry Festival

The Festival of Chocolate

March 5 - 6

- Orlando, FL

$17 adults, $12 kids.

The Festival of Chocolate

5th Annual Florida Wildflower and Garden Festival

March 26

- Deland, FL

FREE!!!

5th Annual Florida Wildflower and Garden Festival

Great American Pie Festival

April 9 - 10

- Celebration, FL

$10 adults, $5 kids. All you can eat and drink.

Great American Pie Festival

Don't forget to check out the other areas of MiceChat that offer news, updates and photos about the other Disney Parks around the World!

We want your photos! Contribute to the Orlando Parkhopper by emailing parkhopper@miceage.com with your submissions. We welcome volunteers for single contributions as well as permanent "Parkhopper" staff.


Thanks to our fantastic and talented crew of writers, photographers and news contributors who work hard every week to bring you the latest information available: Aimster, Kevin Yee, CaptPhoebus, SparkofLight, Nbodyhome and SummerinFL.