We get a glimpse through the lens at the Cinderella Suite, Angelica (a character from the new Pirates movie), is greeting guests in Adventureland and we take a pictorial look at Animal Kingdom's Tree of Life. Did you know there was a trail that takes you up close to the tree itself?

If that doesn't satisfy you, Sea World is putting the finishing touches on their new show, One Dream and we have some sneak peek photos to share with you. Then we round it out with a short visit to Universal Studios and some fun Busch Gardens photos that are sure to bring a smile to your face.






MAGIC KINGDOM:



MAIN STREET:

What does a photographer do when faced with an opportunity of a lifetime? Try and capture it perfectly of course! Tom takes us through a recent visit to the Suite inside Cinderella Castle and shows us that with the right angle and lens, it really is a magical place.



The Coolest Bathtub on EARTH! by Tom Bricker (WDWFigment), on Flickr



My wife and I recently had the opportunity to tour the Cinderella Castle Suite. As tours of the Suite are regularly not offered to park guests, I knew this would be a once in a lifetime opportunity. As we all know, the Suite is gorgeous, so my goal going into the experience would be finding a way to capture its elegance through photos.

This did not prove so easy. Despite its elegance, the Suite is quite cramped, necessitating the use of a wider lens to capture as much of it as much. On top of that, the lighting isn't the greatest, making a fast lens (or a tripod) a necessity. Although the conditions made photographing it difficult, hopefully I adequately conveyed the splendor of the quarters. Given the amenities, and certainly, the location, it is no wonder that so many guests pine for the ability to stay "just one night" up in Cinderella Castle Suite.


For a complete review of his experience, you can read more at his blog. www.disneytouristblog.com

---------------------------------------------------------------------------------------

A new meet and greet backdrop next to City Hall will soon be home to the Easter Bunny.




ADVENTURELAND:

Angelica, a character from the next Pirates movie, has started greeting people in the photo location next to the PotC ride (where Goofy was previously).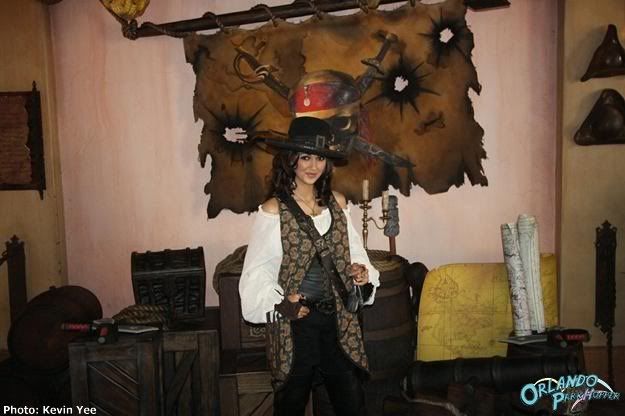 Her image also graces one of the signs for Tortuga Tavern.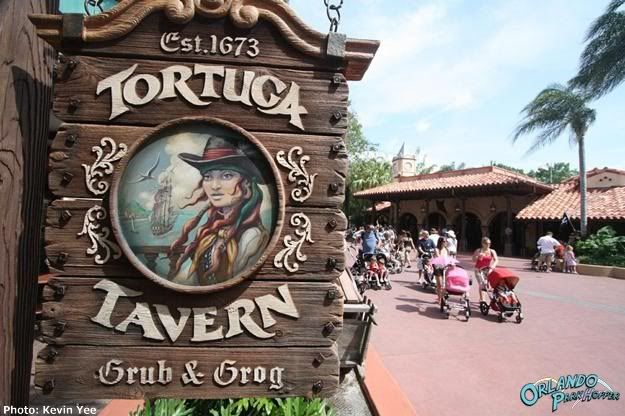 Here's a colorful sign outside the Tiki Room. There's a Cast Member stationed nearby as well, to answer Guest questions. Must be repetitive duty!




The Adventureland Bridge was finished a week ago, so the temporary bridge was ripped down overnight a couple of a days ago.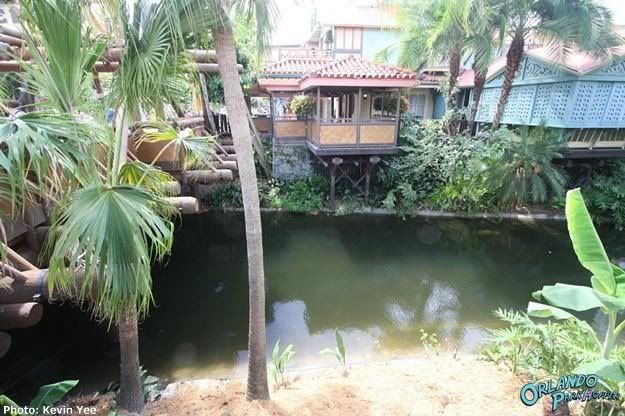 TOMORROWLAND:

Astro Orbitor: nothing new here, but great views nonetheless.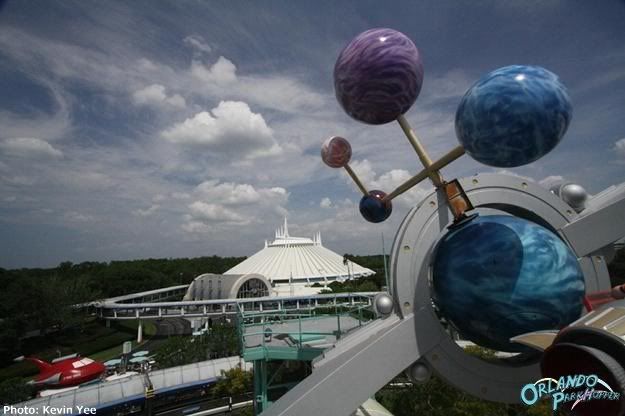 EPCOT:
Flower Power Concert Series Lineup (remaining dates)
April 22-24 - Ricky Nelson Remembered featuring The Nelsons
April 29 - May 1 - Paul Revere & The Raiders
May 6-8 - Davy Jones
May 13-15
In addition to the Concert lineup for Flower and Garden, HGTV, the official sponsor, is bringing you events with a different celebrity host, every weekend during the festival.
HGTV Line Up (remaining dates)
April 22-24 - Michele Beschen, B. Original
April 29-30, May 1 - John Gidding, Curb Appeal: The Block
May 6-8 - Frank Fontana, Design on a Dime
May 13-15 - Vern Yip, HGTV Design Star
A
Festival Guide
is available for those that would like more information.
DISNEY'S ANIMAL KINGDOM:
The Tree of Life is an unmistakable icon, centered in the middle of an oasis of theming, hidden pathways and grotto's filled with animals that most visitor's of the park don't even know exist. With the amount of detail that went into this creation, it's easy to see how someone could spend hours trying to look at every aspect of what it has to offer.

Did you know that there is a path that you can follow that will take you right up to the tree? Most don't know it's there, it's not exactly on the map and there are no signs indicating its existence. However, there are two entrances to this area. The first, is directly behind the "It's Tough To Be a Bug" entrance, there are two roped pathways, the one on the right leads you to the attraction within, the one on the left leads you to the tree itself. If you find your aren't near this entrance, there is another across from the first aid station, its just a regular path with no visible markings to speak of but you can still access it none the less.


This week we take a look at what makes this icon amazing to look at and how much detail really goes into this massive structure.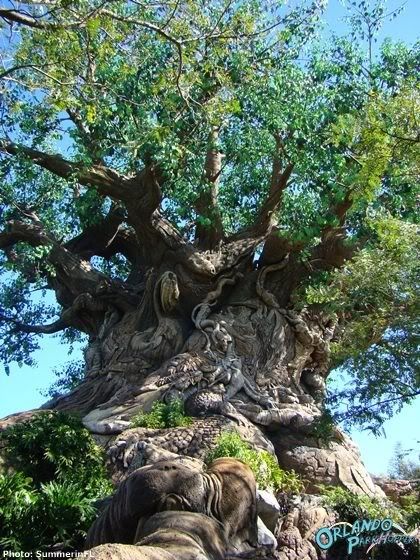 First, the path around the tree itself.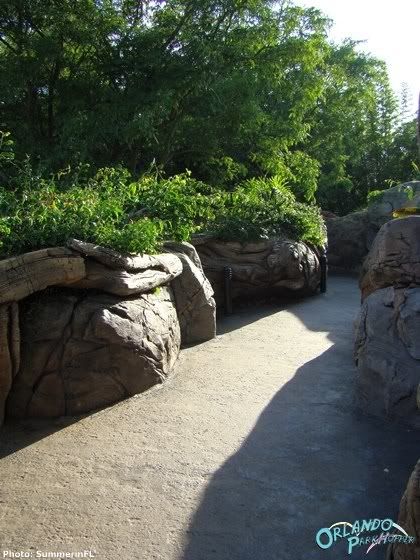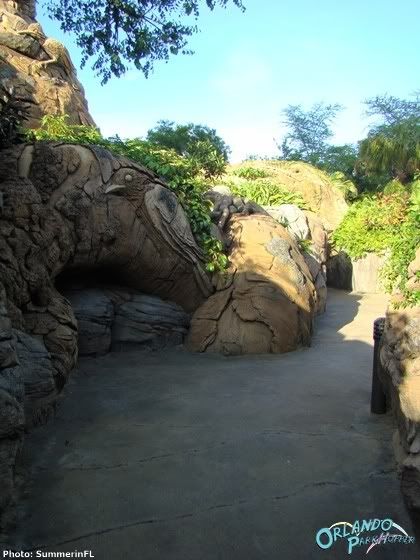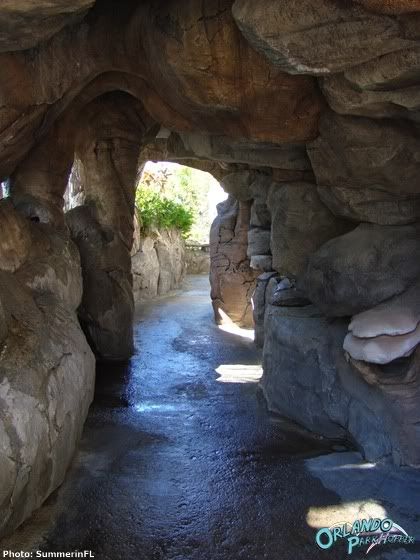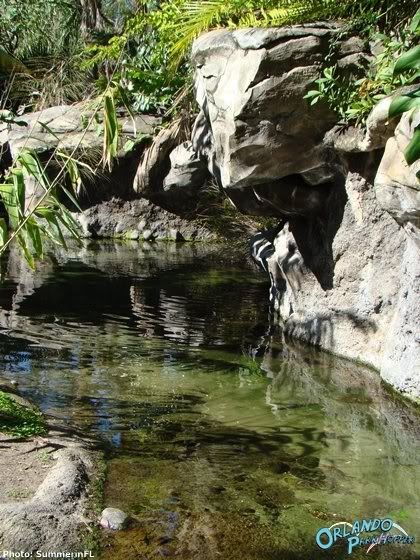 And the tree details themselves...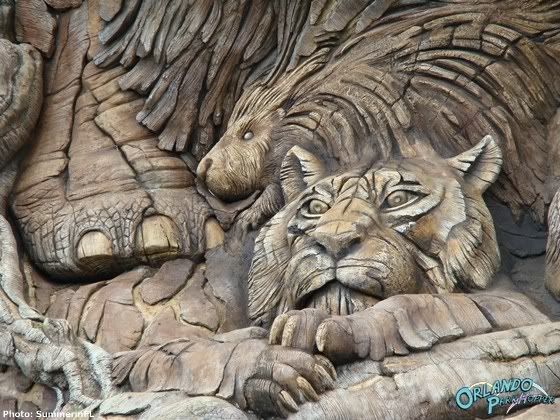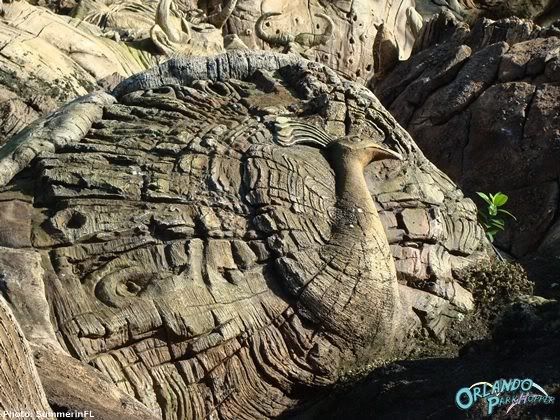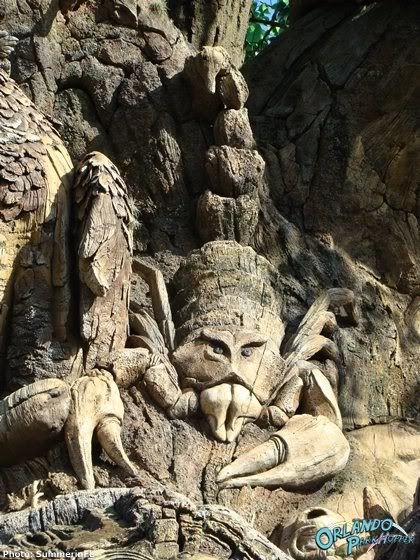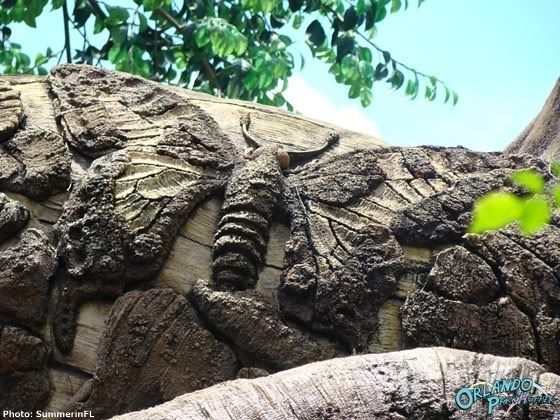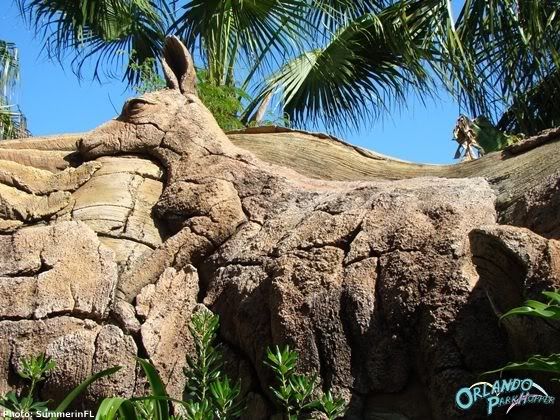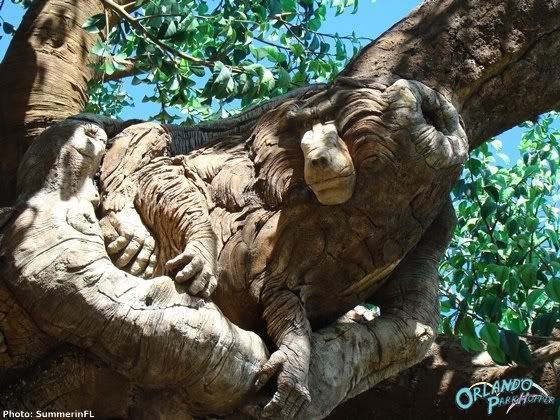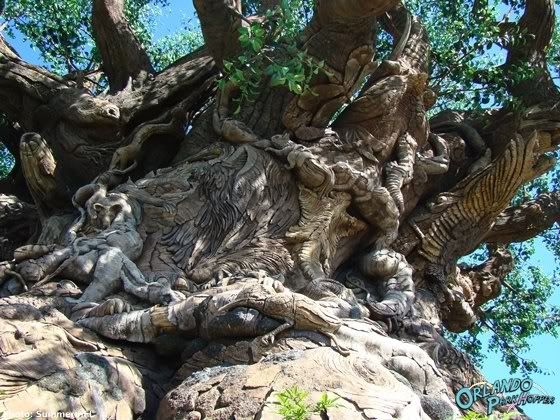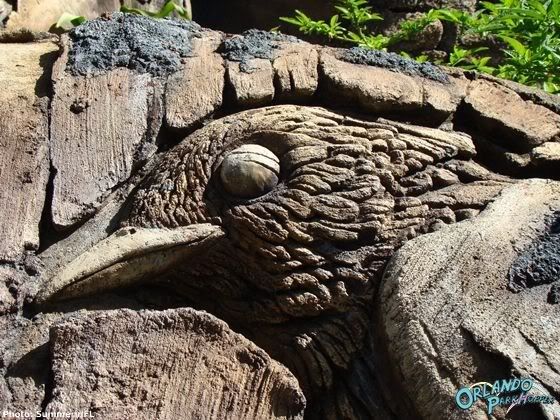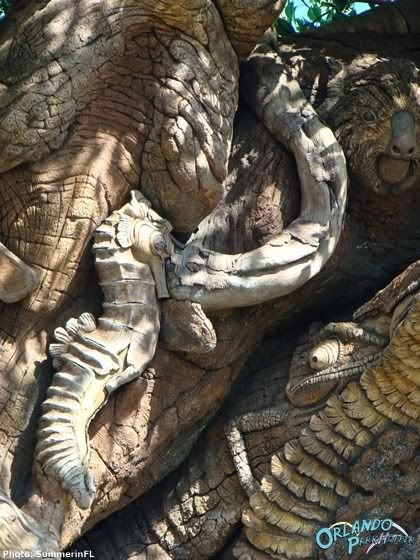 Do you ever have a "Moment of Zen" while at a Disney park? Writer Mike Scopa referred to this as the "Disney Zone" (playing off the term Twilight Zone), a state of being in such happiness that your cares melt away. Mike might have been referring to an entire trip (certainly some readers since then have done so), but I'm more likely to experience singular moments that do that.

These fistfuls of frozen seconds, snatched from Father Time himself when he wasn't looking, will cause anyone experiencing them to smile slowly and broadly... and probably "oddly" to anyone watching from a distance. What's with this guy? What's he smiling at?

In my case, it's not the rides which give me this sense of wonder. I'm most likely to experience Moments of Disney Zen when I stumble across a temporary reprieve from the hustle and bustle. Perhaps it's a stolen moment when I'm by myself, and it's just me and the creations done by the Imagineers (and sometimes with direct input by Walt Disney himself). I wouldn't go so far as to call it a communion with the (Disney) sublime, but it's something more than mere "appreciation."

Stolen moments aboard a monorail, all alone in the car.
All is right with the world for a few brief seconds, and nothing is going to dislodge that quiet, toothy grin of contentment. I think a lot of people experience something like this with wild nature, and I do, too. But it's a special brand of such appreciation, a sub-set if you will, that blossoms every so often when I'm at a Disney park.

The most slippery part of all this is that you can't *will* this experience into existence. I can't call it up on demand, even when I reproduce a once-successful activity down to the last detail. It's capricious, ephemeral, and completely at random. So I feel the need all the more to savor the sensation when it arrives, unbidden from the "Disney Nature" around me. Watch out, Father Time. You're on hold for a few seconds...

YouTube - Believe Finale at SeaWorld Orlando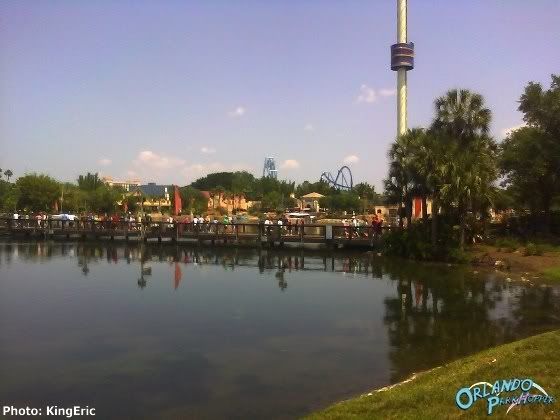 And a a sneak peak from Sea World Entertainment!
YouTube - Beneath the Surface: The Making of One Ocean - Inspiration





Universal Orlando is experiencing peak crowds this weekend! Because of it 2 seasonal attractions opened up at Universal Studios and Islands of Adventures.

At Universal Studios Fear Factor LIVE was up and running, but with only 4 contestants instead of 6.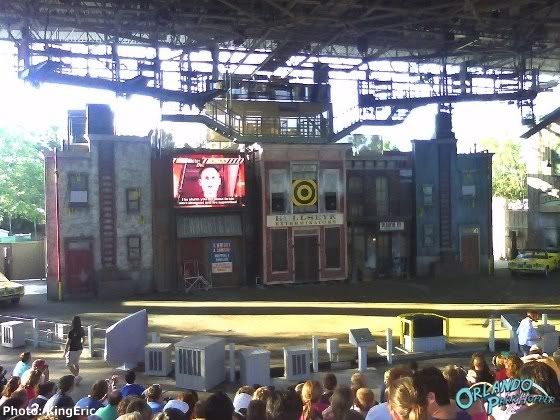 Over on Delancy Street you can see the cars from the upcoming summer "blockbuster" Fast Five.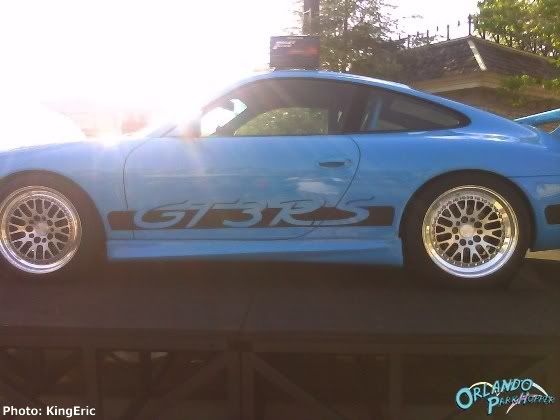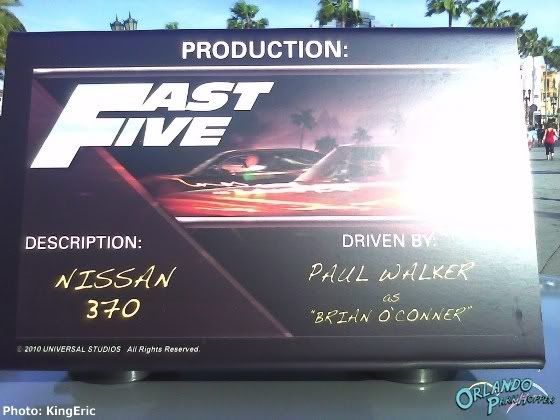 Over at Islands of Adventure the Triceratops Encounter or Triceratops Discovery Trail is back open! If you are in the area, and you haven't experienced this attraction yet, please hop over to IOA and experience this wonderful encounter!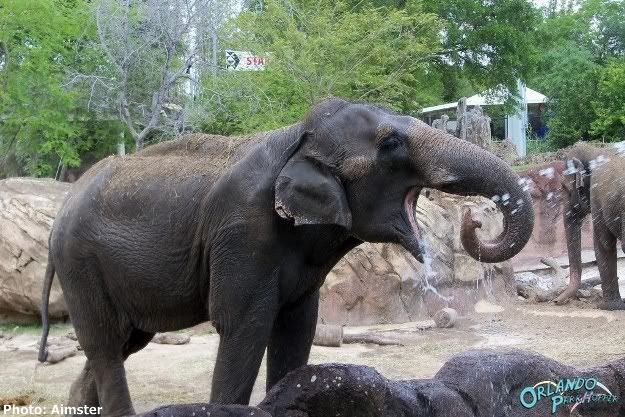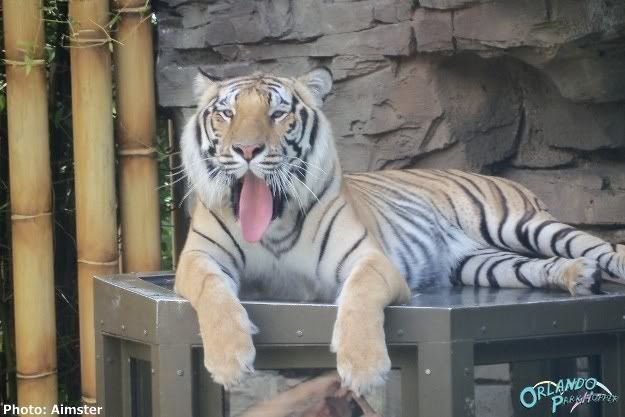 Simon the Lion. He recently celebrated his 5th birthday!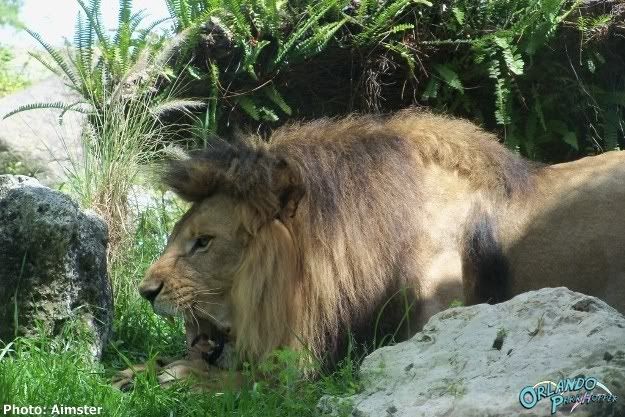 FORGET YOU! I'M A FLAMINGO!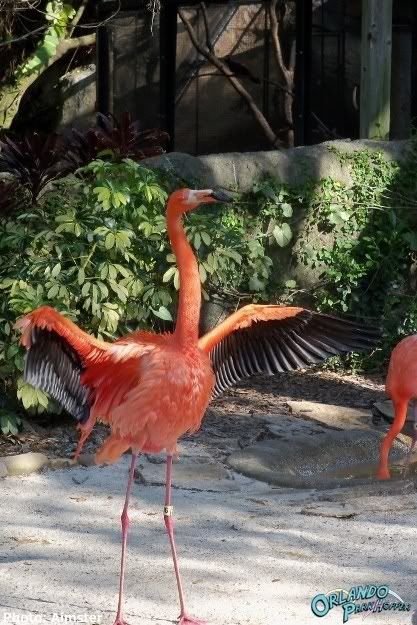 Versace the grey crowned crane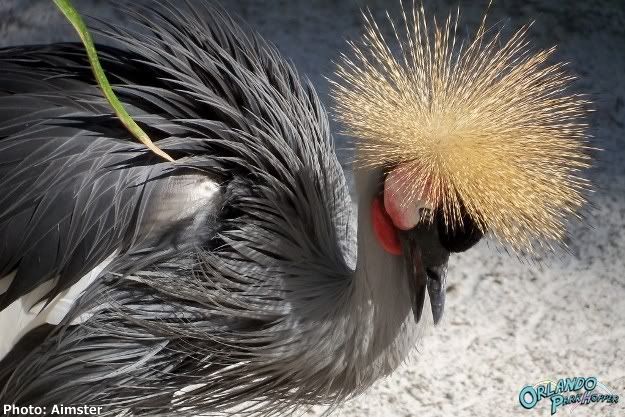 SheikRa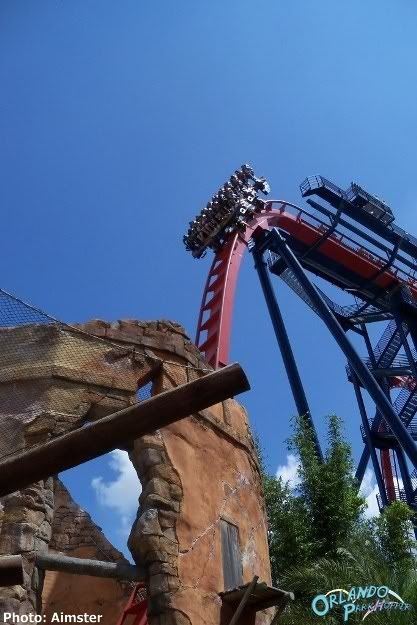 Kumba



Saw these two shirts in the shop at the exit to Montu. Love them both!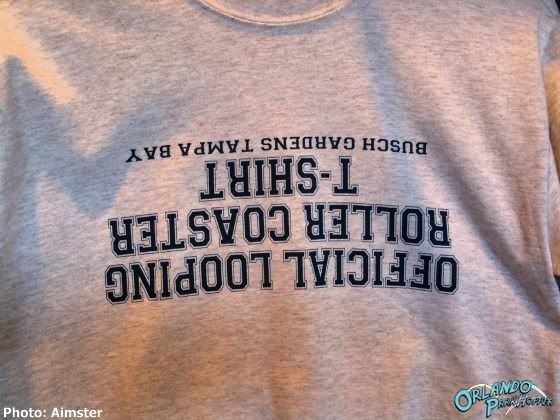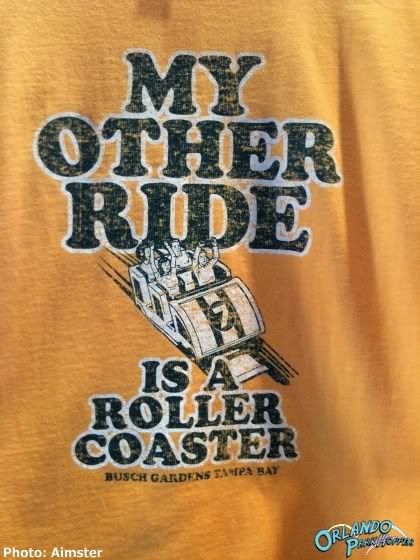 --------------------------------------------------------------------------------------



Jack Hanna Weekend April 22-24Animal shows daily at 2 p.m. and 4 p.m. in the Stanleyville Theatre.

Other events during Jack Hanna Weekend include "Breakfast With Jack Hannah", "Jack Hannah Family Sleepover" and "Jack Hannah Serengeti Night Safari". More details on these events can be found at the link below.

Schedule:
Daily: Animal Show - 2pm and 4pm
April 23 - Breakfast with Jack Hannah
April 22 & 23 - Jack Hannah Family Sleepover
April 22 & 23 - Jack Hannah Serengti Night Safari
Glory at the Gardens Festival
May 7 & 14
May 7:
May 14:

Michael W. Smith
Sidewalk Prophets




Children's Art Festival

April 30th

- Maitland Art Center - Maitland, FL

Free for children and $5 Adults

The Maitland Art Center will transform the campus into a visual environment focused on "the Magic School" where potions, prisms and pendants are discovered and created and the "Other Realm" where art activities and live entertainers engage the imagination through hands-on learning and performance.

Taste of Pinellas

May 20 - 22

- Vinoy Park - St. Petersburg, FL

A Taste of Pinellas, Tampa Bay's beloved waterfront festival is getting ready for another spectacular year of food, music, and fun!

Mount Dora Blues and Wine Festival

May 20 - 22

- Mt. Dora, FL

Three days of great entertainment from the areas best blues talents, with just a touch of jazz.

Disney On Ice: Let's Celebrate

May 20 - 23

Florida Anime Experience

May 27 - 29

- Orlando, FL

The Florida Anime Experience is a new fan convention designed to focus specifically on Japanese animation, manga and popular culture.


--------------------------------------------------------------------------------------------------------



Don't forget to check out the other areas of MiceChat that offer news, updates and photos about the other Disney Parks around the World!