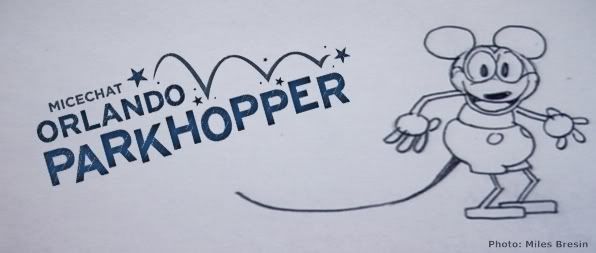 New This Week:
Feature of the Week: Canada Pavilion
Dining In a Minute: Aloha Isle
Car Masters Car Show at Downtown Disney
Pixar Weekend: Part 2
Gatorland's Screamin Gator - Arriving Summer 2011
Eat to the Beat Concert Series Line Up
Star Wars: Inside the Saga
DHS New Meet and Greet Locations/Construction
MAGIC KINGDOM:
TOM BRICKER PHOTOGRAPHY
Cinderella Castle: Through The Eyes Of A Child
by Tom Bricker (WDWFigment)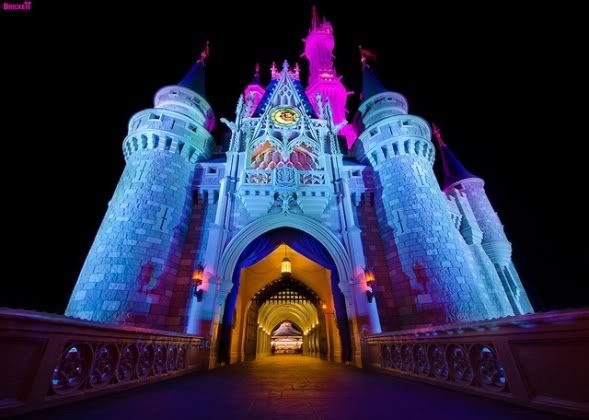 As an adult, one of the the reasons seeing Cinderella Castle is such an emotive experience for me is because of its scope and scale. It is just so domineering and grand off in the distance when viewed from the opposite end of Main Street, and even more magnificent, in all of its ornateness, up close. While Sleeping Beauty Castle has its own quaint charm (yes, it is growing on me), it simply cannot touch Cinderella Castle. For this photo, I wanted to capture how it might look through the eyes of a child: I got down low and used my ultra wide angle lens to exaggerate the scale. I don't recall the first time I saw Cinderella Castle as a child, but I can only imagine it looked something like this, a royal castle towering high into the sky. Even as I view it today, it still retains this jaw-dropping scale.

To achieve this domineering look, I used my Sigma 8-16mm ultra-wide angle lens. I got low to the ground, and aimed up, creating the distortion seen here.


MAIN STREET:
The Hall of Champions on Main Street was recently renamed Main Street Fashion and Apparel.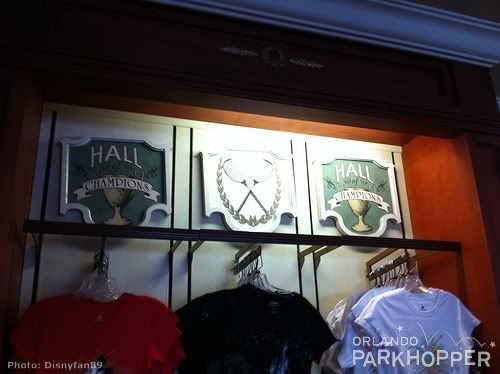 However the store appears to be having a bit of an identity crisis as all the old sports theming inside still remains.
ADVENTURELAND:
DINING IN A MINUTE:
Aloha Isle Refreshments
Arguably the most popular treat in the Magic Kingdom, and all of Walt Disney World, is the Dole Whip. Nothing could be more refreshing on a hot summer day in the heat of Adventureland than this frozen pineapple treat. Conveniently located at the entrance to Adventureland is Aloha Isle, your one stop shop for all things Dole Pineapple.
Here you can get a variety of Dole Pineapple treats to help beat the hot Florida heat. Items include a variety of drinks, soft serve ice cream treats, and even Pineapple spears.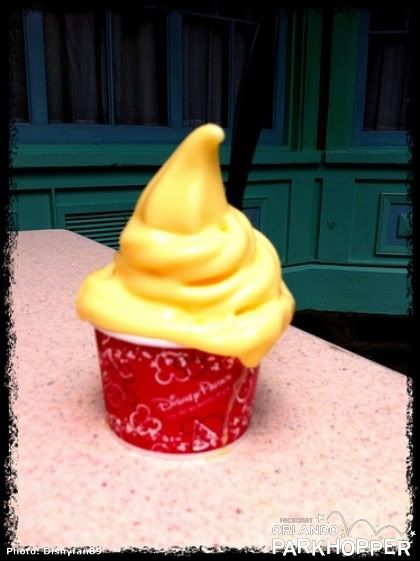 But back to the tasty Dole Whip.
Meet the Dole Float, all that tasty Dole Whip goodness but floating on Dole Pineapple Juice. Now, not only can this frozen treat cool you down but it can also quench your thirst. Plus this flavorful float is perfect for on the go snacking. You can take it with you and enjoy it while waiting to explore the Amazon River, shopping in the Agrabah Marketplace or perhaps waiting for the Enchanted Tiki Room to reopen.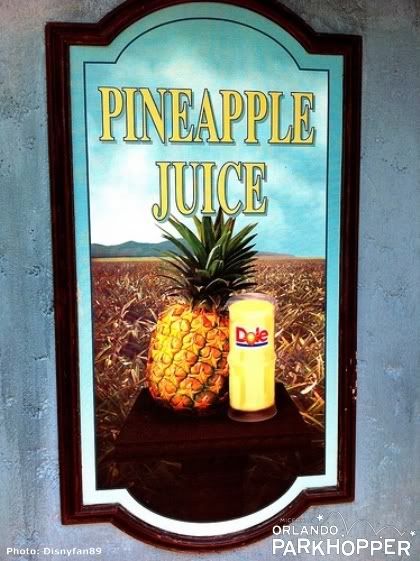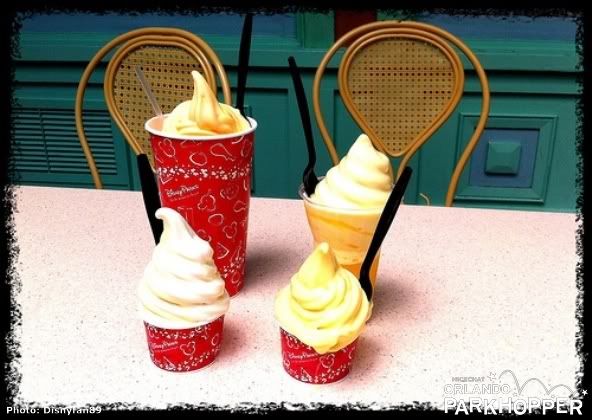 MiceTip!!
: Many people are not aware that Captain Cook's, the quick service location at the Polynesian Resort, has its own self serve Dole Whip station. So, if you can't bear the line or are disappointed with the amount served, hop on the monorail to the Polynesian, ask for a bowl, and the sky's the limit for your own Dole Whip!
EPCOT:
Eat To the Beat Concert Series LineUp
9/30 - 10/2 - Taylor Dayne
10/3 - 10/5 - 38 Special
10/6 - 10/7 - Jon Secada
10/8 - 10/9 - Roger Hodgson formerly of Supertramp
10/10 - 10/12 - Billy Ocean
10/13 - 10/16 - Starship starring Mickey Thomas
10/17 - 10/19 - Sugar Ray
10/20 - 10/21 - The Orchestra starring former members of ELO
10/22 - 10/23 - Howard Jones
10/24 - 10/26 - Boyz II Men
10/27 - 10/28 - Gin Blossoms
10/29 - 10/30 - Sister Hazel
10/31 - 11/1 - Hanson
11/2 - 11/3 - The Pointer Sisters
11/4 - 11/6 - Night Ranger
11/7 - 11/8 - Air Supply
11/9 - 11/10 - Richard Marx
11/11 - 11/13 - Big Bad Voodoo Daddy
FEATURE OF THE WEEK:
Canada Pavilion
The Canada Pavilion is one of the original World Showcase attractions from EPCOT's opening all the way back in 1982. Not only does it house an attraction, the Circlevision 360 film, O'Canada, but it also has some of the best scenery in EPCOT. You wouldn't know it from the front of the pavilion, but if you've never been before, take a walk into the pavilion itself and you'll find winding walkways through gorgeous flowers and waterfalls, it's truly a magical place. Add to that one of the most entertaining acts in Walt Disney World, Off Kilter, and one of the best restaurants on property, Le Cellier, and you have truly one of the most remarkable and exquisite pavilions in World Showcase.

Fun Fact!!

That light blue building in the background houses the Soarin attraction. It's painted the color of the sky so most guests won't notice its there.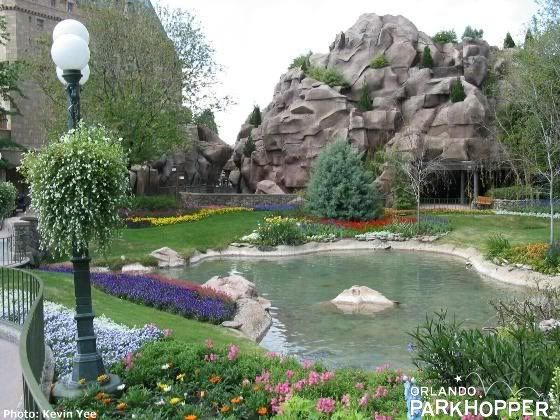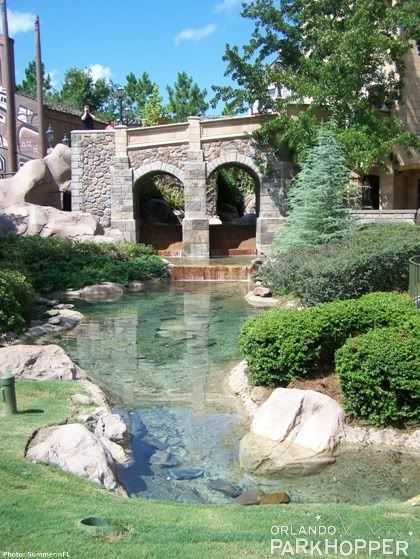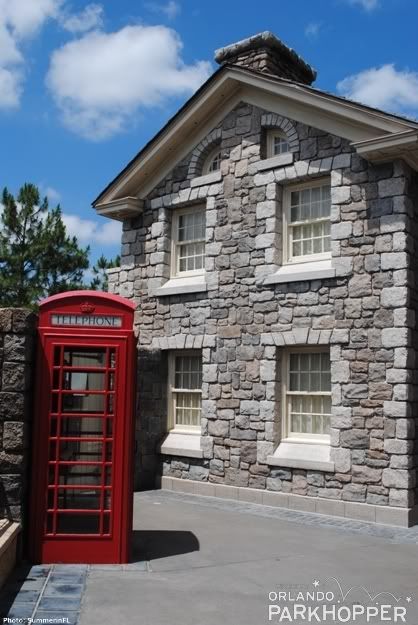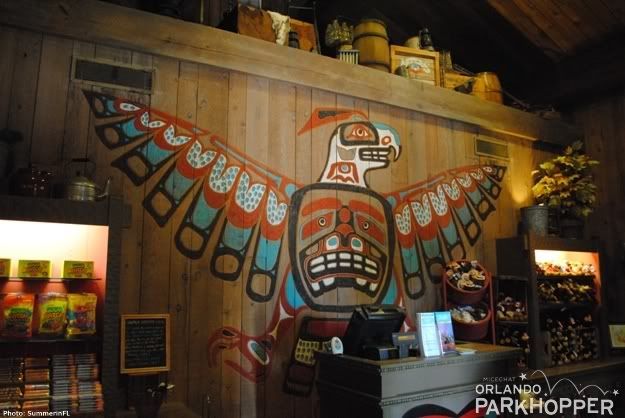 O'Canada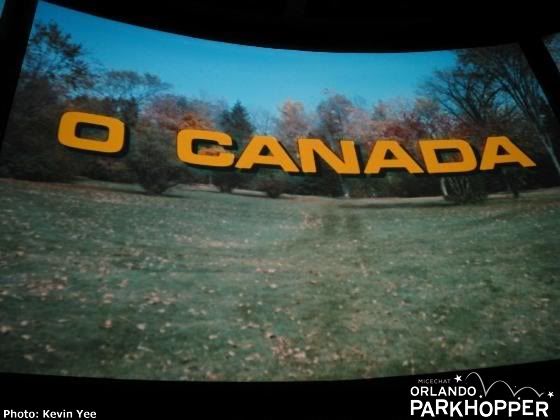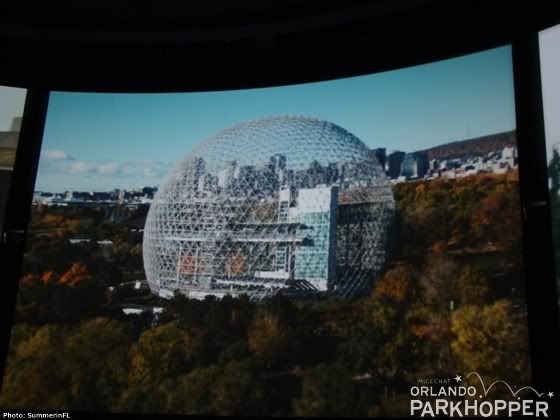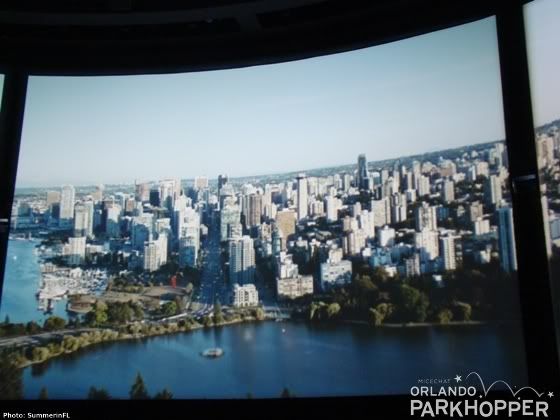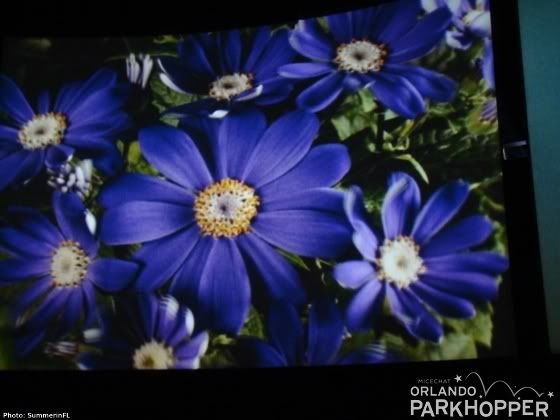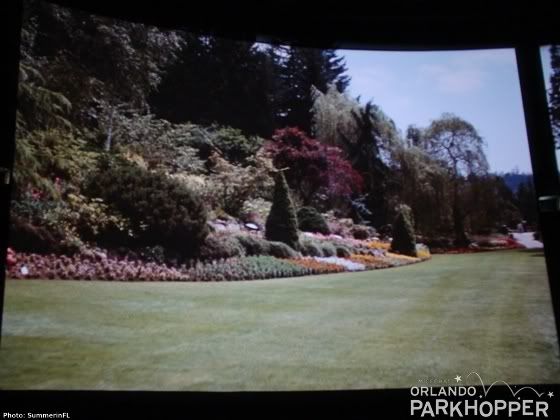 PIXAR WEEKENDS: PART 2
Jonas Rivera and the history of Pixar.
By Miles Bresin
The second guest speaker was Jonas Rivera.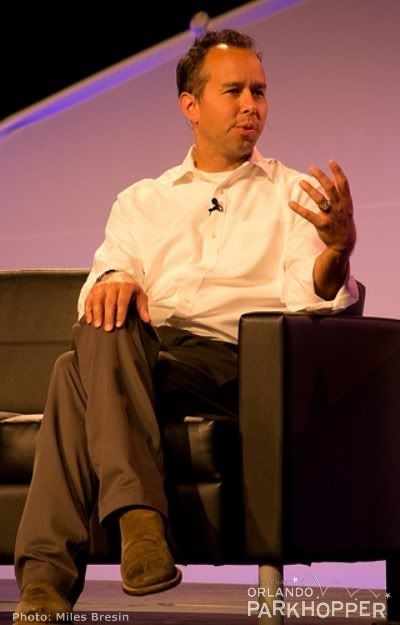 Currently a producer at Pixar, he's been with the company since Toy Story and his presentation covered the history of the company.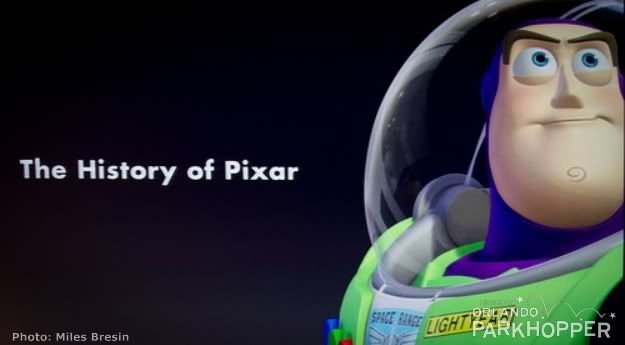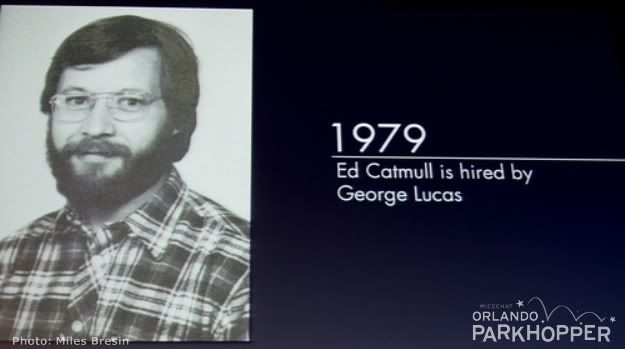 He began his career working with Ed Catmull which later lead him to be hired by none other than George Lucas for the Star Wars movies, where he created all the wonderful effects Star Tours fans adore today.

He went on to talk about John Lasseter and when he came on board at Pixar, known then as Lucasfilm Computer Division, in 1984.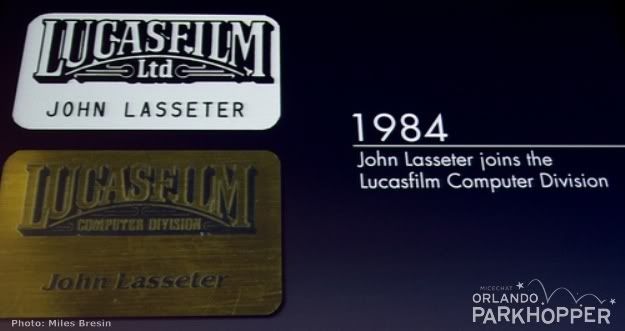 Here you can see Johns card and other accessories.
Jonas then spoke of the various obligations that John was responsible for, he accomplished the first CGI picture in blur motion, for example.

As a result, this lead to the revolution of Pixar to what we know today and where it all started.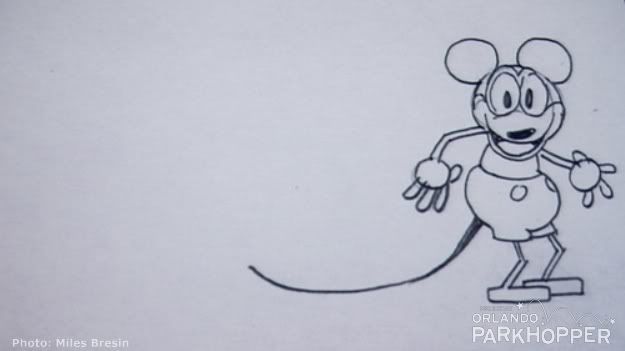 Which is of course, highly inspired by Walt.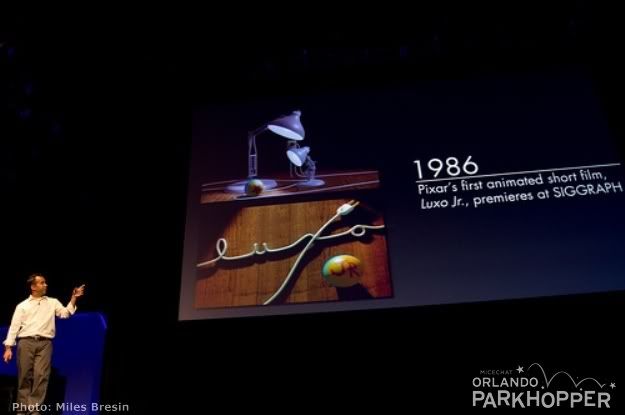 Did you know that the Luxo Ball appears in almost every Pixar film in one way or another?


The original "Pixar Studios", the rental space location where they created the first feature film, "Toy Story".
The original board of Pixar.
As stated, Toy Story was the first feature film produced by the company, as well as the the first film that Jonas was a part of. He then showed us photos and voice animation of the original prototype's used for Woody and Buzz (known then as Lunar Larry).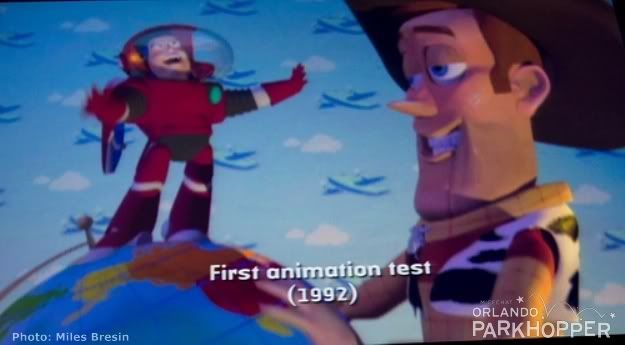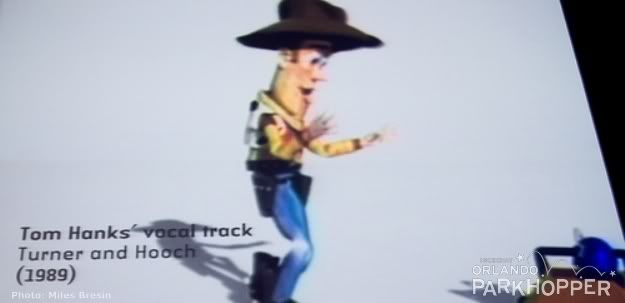 Then finally, some behind the scenes footage of the creation of Toy Story.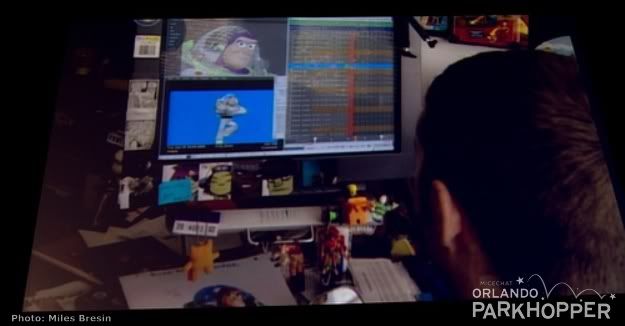 DISNEY'S HOLLYWOOD STUDIOS:
Star Wars Weekends
June 3 to June 5:

Ray Park (Darth Maul)
Jeremy Bullock (Boba Fett)
Voice Talent Guest: Matt Lanter (Anakin, Star Wars: The Clone Wars)



June 10 to June 12:

Ray Park (Darth Maul)
Peter Mayhew (Chewbacca)
Voice Talent Guest: Tom Kane (Yoda, Star Wars: The Clone Wars)



INSIDE THE SAGA
Starring Anthony Daniels (C-3PO)
by Lisa Mills
Anthony Daniels takes us through his Star Wars journey of over 30 years. It begin's with a call from his agent about a young film maker named George Lucas, who is doing a Sci-Fi film and wants to talk to him about playing a robot. This in turn, led to six Star Wars films, commercial segments, Star Tours, concert narrator, Clone Wars, and most recently, our fearless pilot on Star Tours: The Adventures Continue.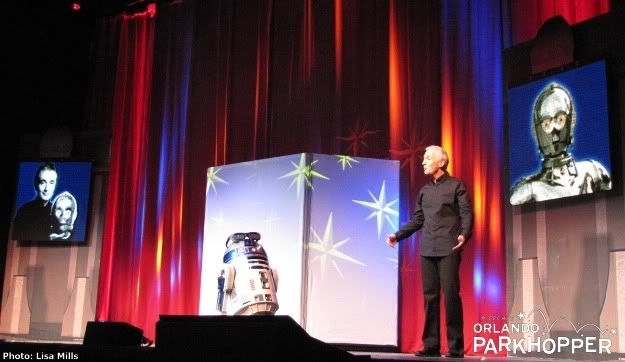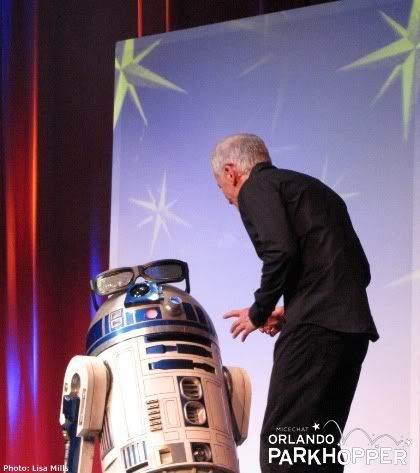 Anthony Daniels greeting his life-long friend R2-D2. He is ready for Star Tours with his 3-D glasses!
Even C-3PO's fuzzy friends the Ewoks were there.
Anthony Daniels talks to C-3PO and how both of their lives intertwine.
A life long partnership.
Very well done Anthony Daniels.
OBI-WAN AND BEYOND
Starring James Arnold Taylor
voice of Obi-Wan Kenobi
by Lisa Mills
James Arnold Taylor takes us on his journey of being a voice actor. He is the voice of over 150 characters and his range is absolutely amazing. He can switch from one voice to another, in the middle of a sentence, and his talent is unsurpassed, truly one of a kind. He started out doing voices as a child and he would entertain friends and family with voices from various TV shows and cartoons.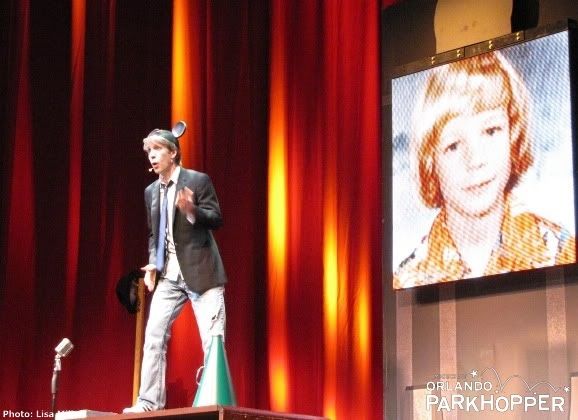 Showcasing his talent by doing radio voices from the past, like "Who's on First..."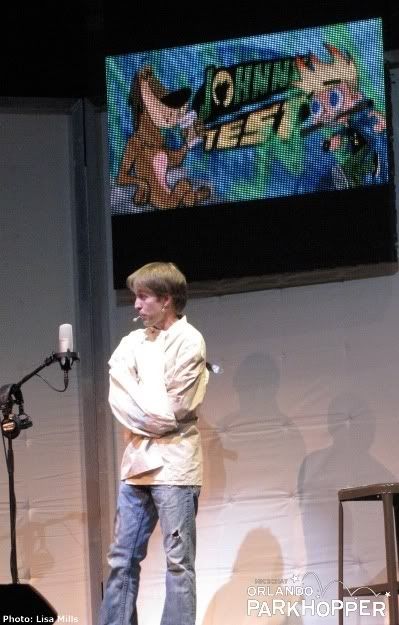 He explained how being a voice actor is like being in a straight jacket and having to portray every emotion without moving at all.
STARS OF THE SAGA
Hosted by James Arnold Taylor
Guests: Daniel Logan & Anthony Daniels
by Lisa Mills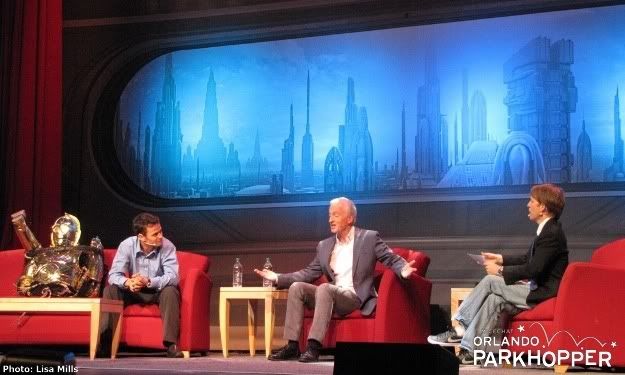 James Arnold Taylor talks with Daniel Logan (Boba Fett - Attack of The Clones) and Anthony Daniels, who we love as C-3PO.
We have all heard of Inside The Actor's Studio, so for Star Wars Weekends, James Arnold Taylor has "Inside The Ackbar's Studio".
Anthony Daniels talking about his counterpart R2-D2.
Wrapping it up in Disney style with The Mickey Mouse March.
------------------------------------------------------------------------------------
ART OF ANIMATION
The new Pooh Meet and Greet location.
by Disnyfan89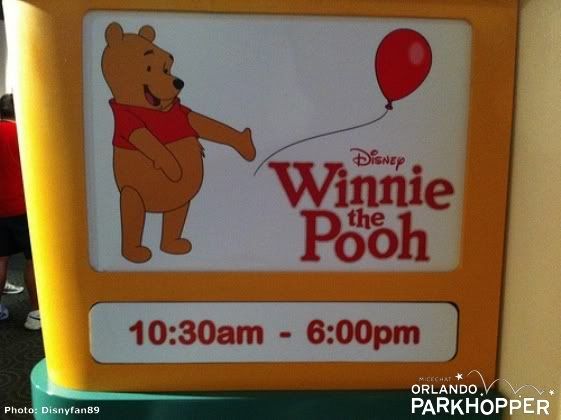 The new signage.
A complete overview.
The queue itself: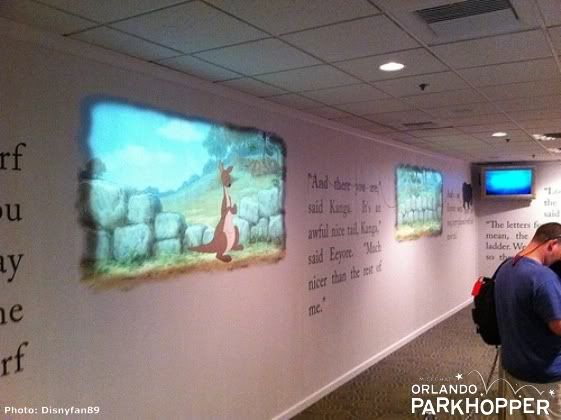 Televisions have been added to the queue that cycle through various backgrounds with close up details and another shows a character being drawn from sketch to finish: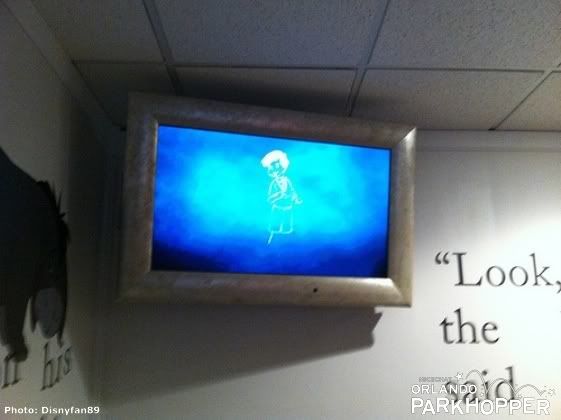 Then of course the actual meet and greet area is all new and different. It's amazing how themed and more detailed these these sets have become over the years. I'd say this is the best one yet!
STREETS OF AMERICA CONSTRUCTION
Luigi's Tires on Streets of America and Phineas and Ferb construction.
by Disnyfan89
Meanwhile over in the Streets of America Luigi's Tires has been completely stripped:
and right next door work is progressing nicely on the new Phineas and Ferb Experience. Lots of different patterns and colors conveying the feel of the artistic style from the show's intro sequence can be seen in person. The blue tarp pictured was providing shade for workers who where very busy and hard at work: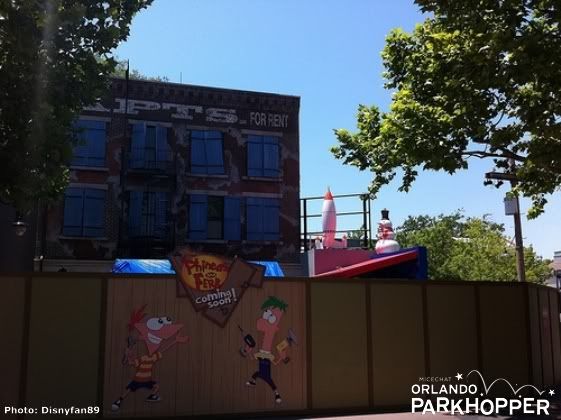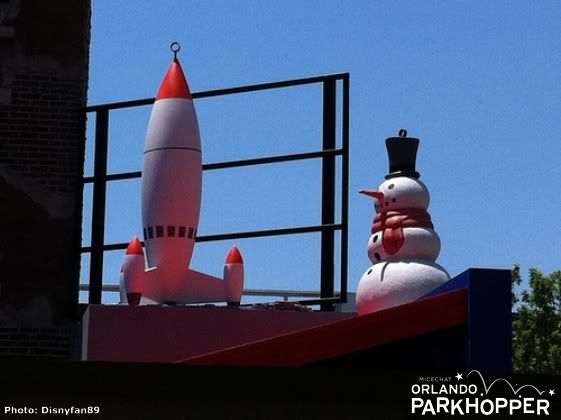 What does a snowman and a rocket have to do with each other?
DISNEY'S ANIMAL KINGDOM:
Conservation Events
Disney's Animal Kingdom works hard to teach the message of conservation and show us that our planet is something that we can't take for granted. Over the following month's there will be specific events taking place within the park that will help educate the guests while they enjoy all it has to offer.
July 27: International Year of the Forest Celebration
August: Cotton-top Tamarin Month Celebration
September 1:International Vulture Awareness Day
October 26:: Year of the Bat Celebration
DOWNTOWN DISNEY:
CAR MASTERS CAR SHOW
Celebrating the upcoming release of Cars 2.
By RooBear
Ah, date day. The only thing bad about date day is I have to wait all week, all weekCarMasters Car Show. See, my husOtter has this thing with cars. Makes sense that I would end up with him, My father sells cars; Ma was the accountant for the store they owned. My older brother is still a mechanic and demanded that, if we go, we send him images (some of which follow) every few minutes. Me? I was the black sheep, I went into education.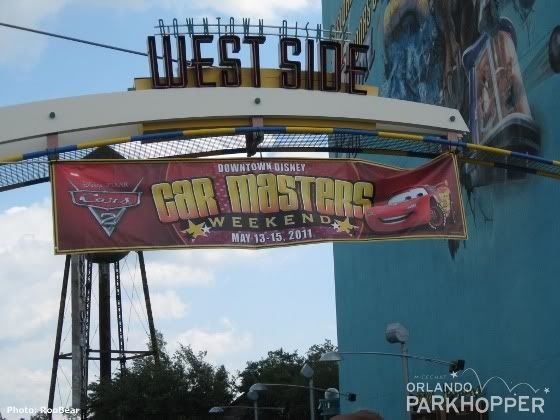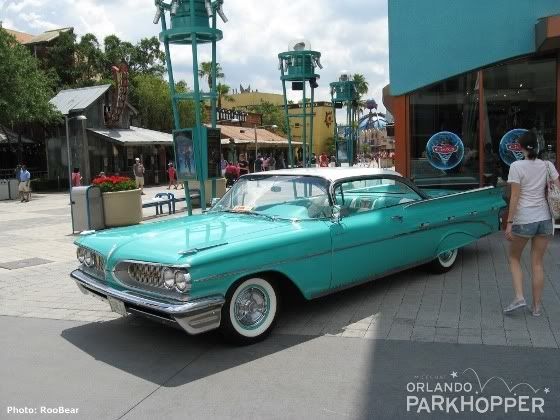 Cars over here.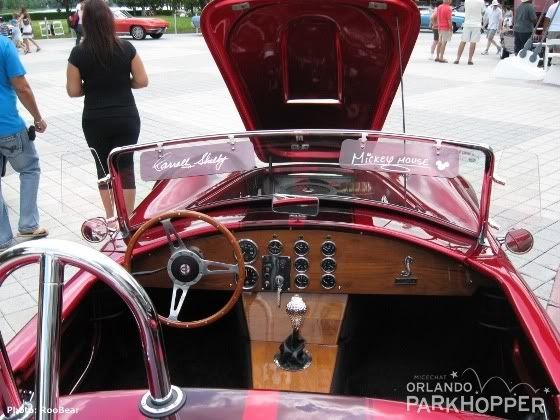 Some of those over there.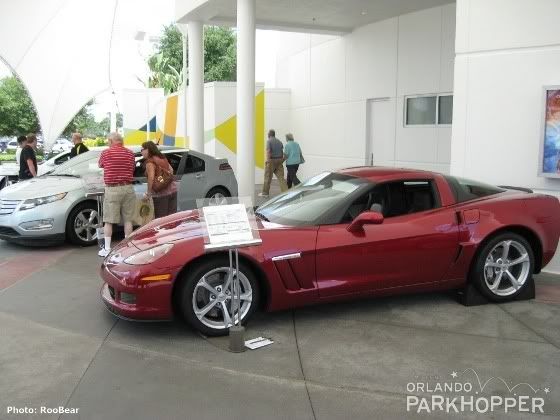 Now it makes sense that Disney would pull this kind of synergy with the movie Cars 2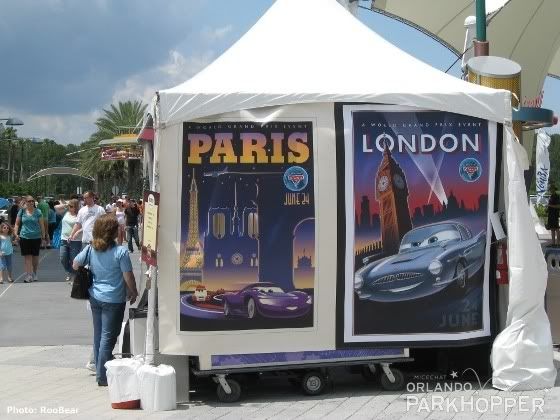 Ramone? (I hear it is a Sixty-Six Lemans) played by Cheech Marin.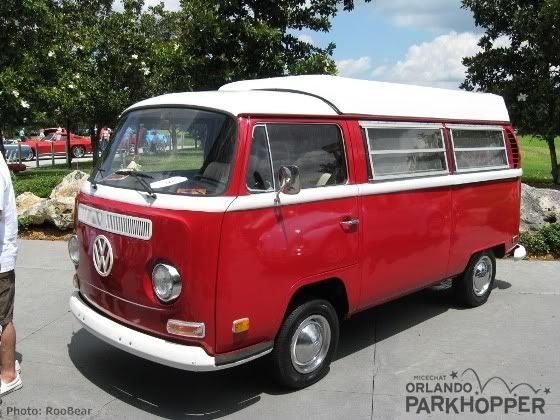 A red VeeDub Van! This was the Fillmore character, played by the late George Carlin in the movie.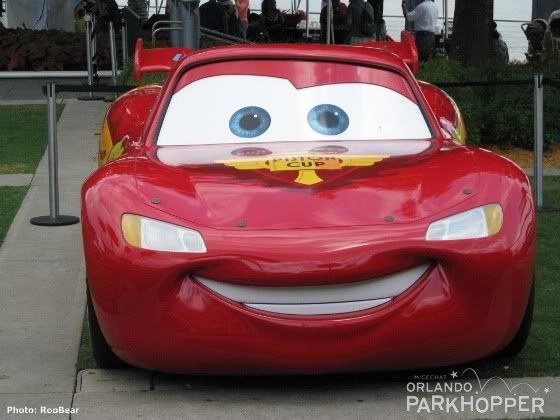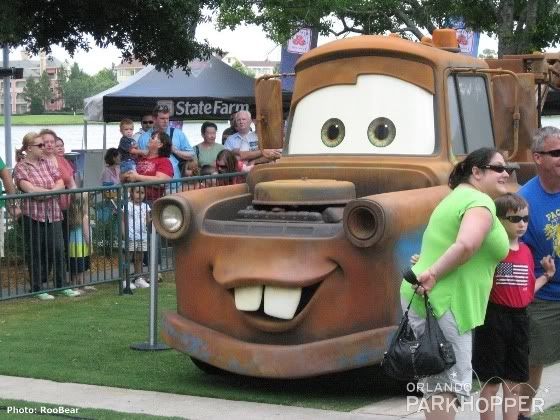 And the new guy,

Finn McMissile voiced by Michael Caine
RideMakerz, which I like to call Build-A-Bear-for-Boys, even got into the act with new chassis choices with Mater!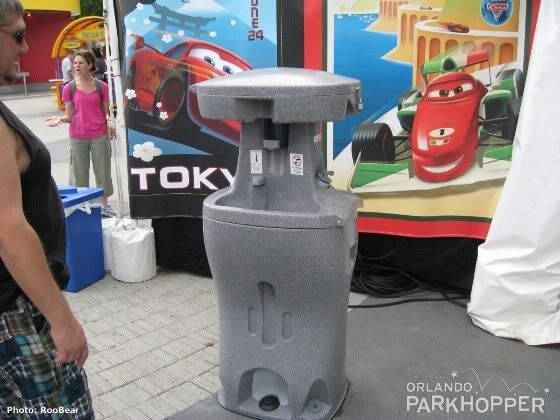 SIDENOTE: Check out these foot pumped handwashing stations for the booths to use by their employees, Disney creativity on the move!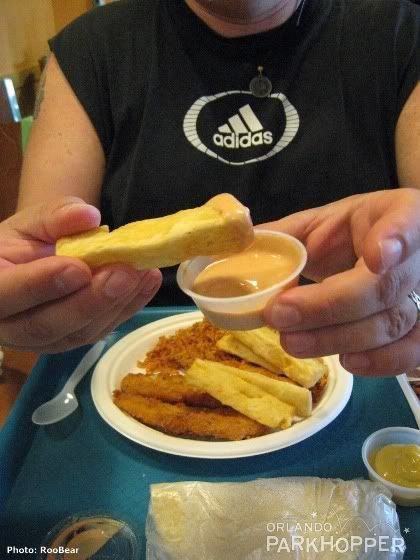 ONE OCEAN & DINE WITH SHAMU PROGRESS
Progress on the "Dine with Shamu" construction and some One Ocean pics.
By Eric M. Davis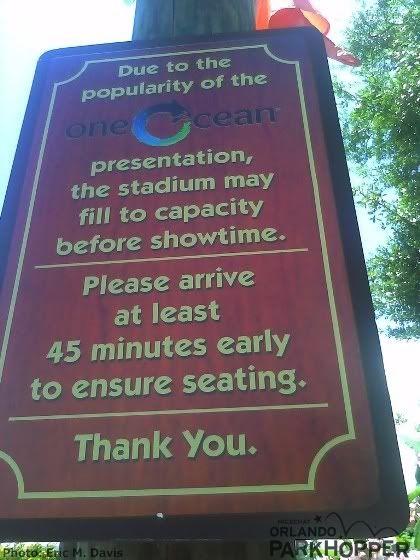 If you are going to see One Ocean, get there early! it fills up FAST!
They are upgrading, and making improvements to the "Dine with Shamu" experience. Replacing the rock with a glass wall, and other changes.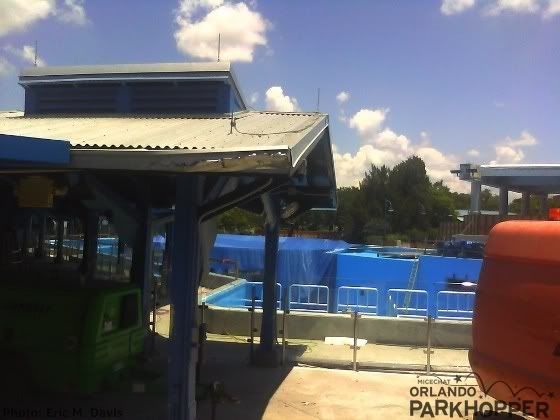 The 2nd viewing of One Ocean had me liking it even more!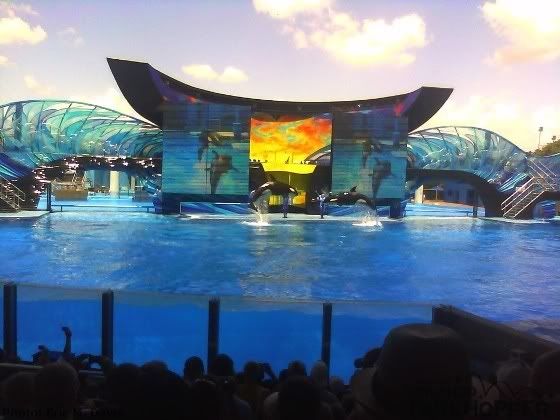 "I can fly... oh wait.." lol
This totally made my day. The darling baby that was born in October this past year, all throughout the show he would come and stare at the audience through the glass. Made me laugh really hard, it was like "you are going to watch me? fine, I am going to watch you"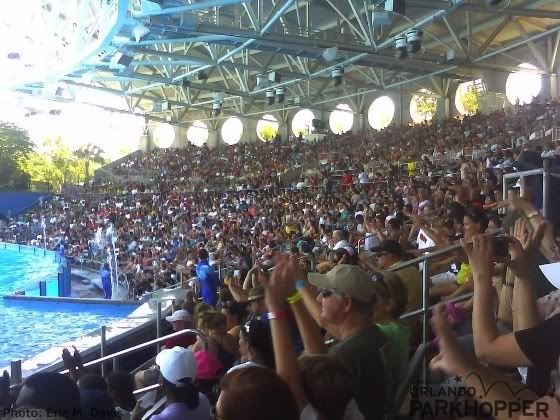 People are loving One Ocean.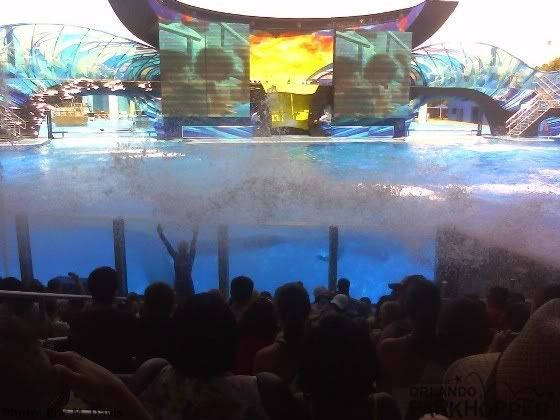 If you sit in the Soak Zone you WILL get WET!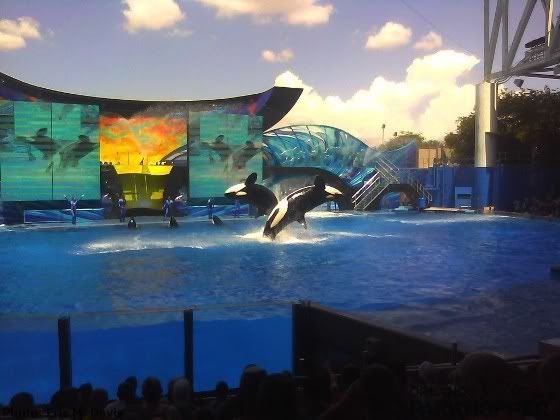 I love SeaWorld!
See One Ocean at SeaWorld today!
Summer Night's Concert Series
June 10 through August 14th
Although nothing has been updated on the BGT website, annual passholders received a newsletter in the mail stating that the Summer Night Concert Series will run from June 10th - August 14th. We will post more details once they become available.
CHEETAH HUNT/CHEETAH RUN
The grand opening of the new roller coaster/animal exhibit.
By Aimster
Cheetah Hunt
The ride was initially experiencing technical difficulties in the morning, but was up and running by 2:00pm. Once open, the wait time quickly swelled to 160 minutes.
Inside, the queue is HUGE and takes up the entire space of the former monorail building. While waiting, they had lots of fans blowing to keep guests cool and some big TVs marketing the on-ride photos and showcasing some cheetah trivia.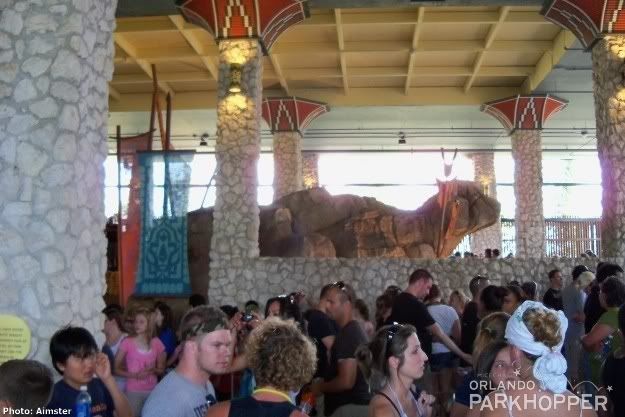 Going into the 2nd launch (this one really packs a punch)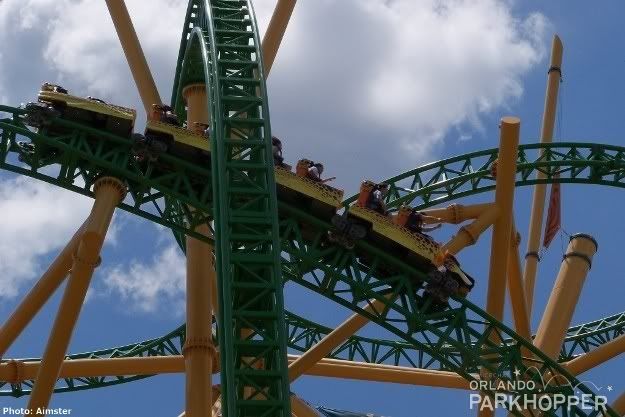 Taken from the Skyride station
Going OVER the Skyride.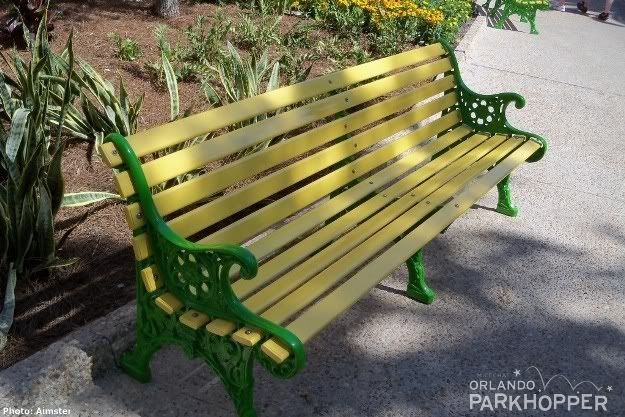 Even the benches in the area are the same colors as the coaster!
Upon exiting the ride, you're dumped into... a gift shop, Cheetah Gifts. This is your one-stop shop for all things cheetah and Cheetah Hunt.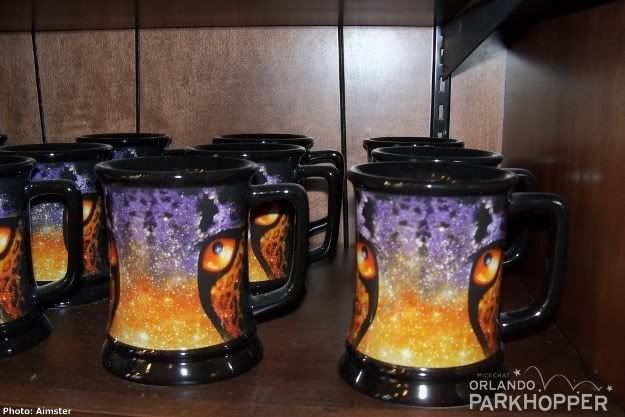 They have a section of artwork that was done by one of the actual cheetahs over at Cheetah Run, Steelman. He's the largest male cheetah in the habitat and he LOVES interacting with people and his trainers.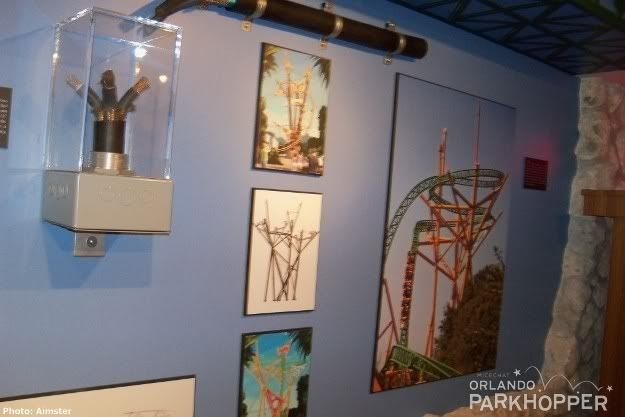 There's also a small display about the construction of Cheetah Hunt and how the ride system works.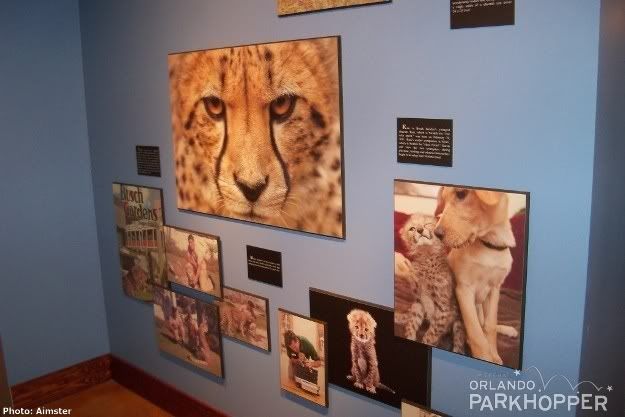 In the new Crossroads of Culture (what this refreshed area of the park is now called), they have street entertainment throughout the day with performers in elaborate costumes, a magician and a great troupe of African drummers (these are the same guys who were the Construction Percussion).
Cheetah Run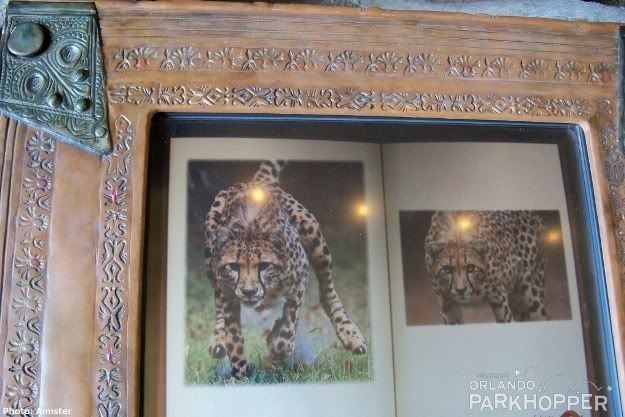 They have a few electronic "books" there you can read about cheetahs and see photos.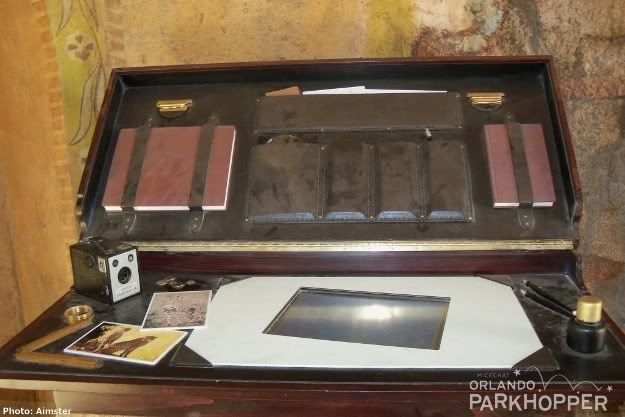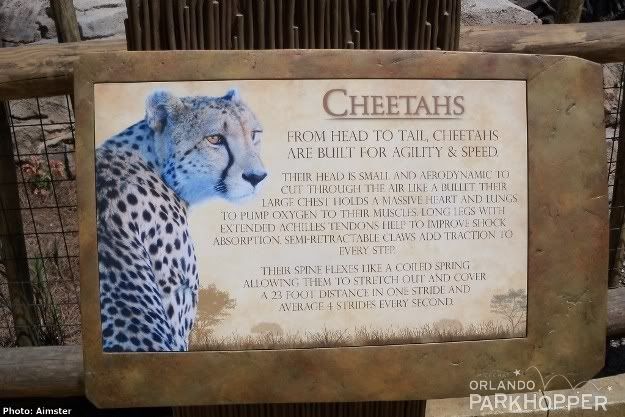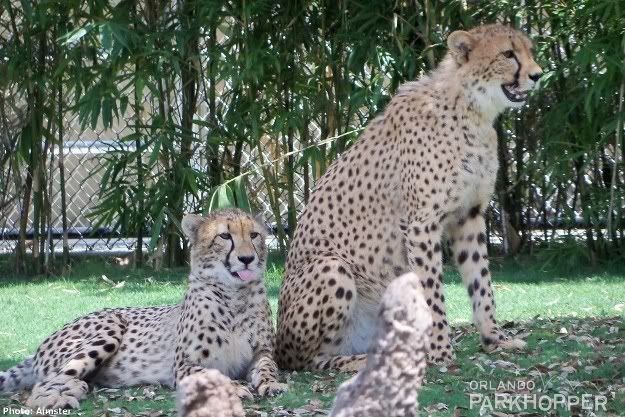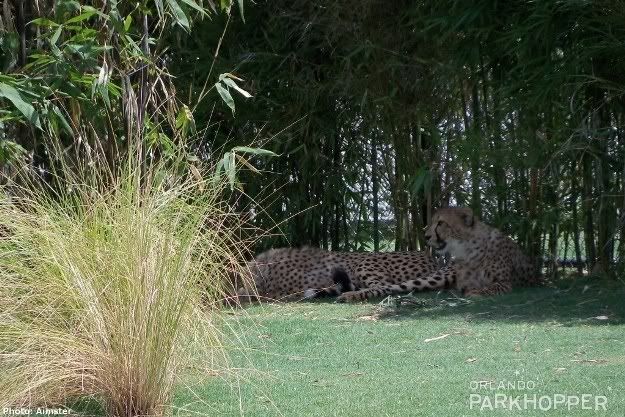 Over all, Busch Gardens has a winner on their hands. Cheetah Hunt is a great addition to the park and it a LOT of fun.
------------------------------------------------------------------------------------
Island Nights - Adventure Island
June 9th through August 13th - 5PM to 9PM
This summer at Adventure Island, (BGT's water park) when the sun goes down, the fun heats up during Island Nights. From June 9th to August 13th, it's a vacation from the everyday as Busch Garden's water park transforms into a celebration of island life with live music, authentic entertainment and inspiring cuisine.

We want your photos! Contribute to the Orlando Parkhopper by emailing orlandoparkhopper@miceage.com with your submissions. We welcome volunteers for single contributions as well as permanent "Parkhopper" staff.

Thanks to our fantastic and talented crew of writers, photographers and news contributors who work hard every week to bring you the latest information available: