We have lots to share with you this week from Disney World, Busch Gardens and SeaWorld too. Rock work is going up under the Beast's Castle in the Fantasyland expansion area. An interesting Haunted Mansion event has been announced for an unexpected location . . . the Contemporary Resort. We've got a remarkable review of Epcot's entertaining
Biergarten Restaurant. Plus updates from Downtown Disney and beyond. It's a big update with plenty for all to enjoy.
New this week:
Feature of the Week: Splash Mountain
Dining Around the World: Biergarten Restaurant
Fantasyland expansion photo update
New Kingdom Keepers Quest
A Peak Season Visit to the Magic Kingdom!
HGTV Joins Epcot International Food & Wine Festival
MouseGears receives a few updates and a new layout!
Harley Davidson's new location in Downtown Disney
Conservation Events at Disney's Animal Kingdom
Haunted Mansion Merchandise Event!
Sea World/Busch Gardens Conservation Events
Grad Night to Start in 2012 for Busch Gardens Tampa
FEATURE OF THE WEEK:
Splash Mountain
For those of you who have seen my avatar, (or been into my house and seen my collection of Brer Rabbit merchandise), you can tell I love Splash Mountain. It's one of those attractions that, to many, is quintessential Disney - memorable characters and music, interesting story, plus a certain "wow" factor. While clearly not built during Walt's time, it's based on a movie overseen by Walt, though never released from the Disney Vault, but I digress, it ranks up there with Space Mountain, The Haunted Mansion, it's a small world, etc., as the Disney Theme Park experience. Just rounding the corner into Frontierland and seeing the logs hurdling down the 52 and a half foot drop at a 45 degree angle at 45 MPH is guaranteed to put a smile on anyone's face. And though, as Kevin Yee has pointed out, things have not been in the greatest shape for our poor, dear mountain, things have slowly been on the uptick. Hopefully the laughing place will be fully laughing once again. It's the truth, it's actual....you know the rest.
- YoyoFlamingo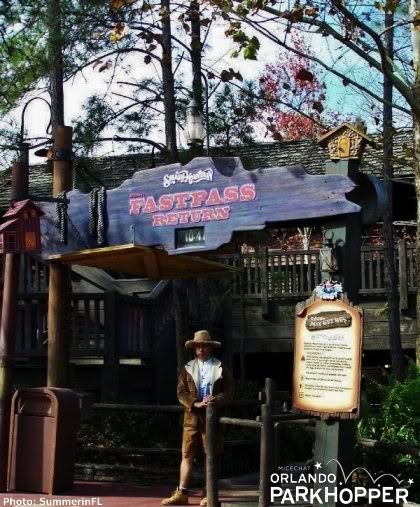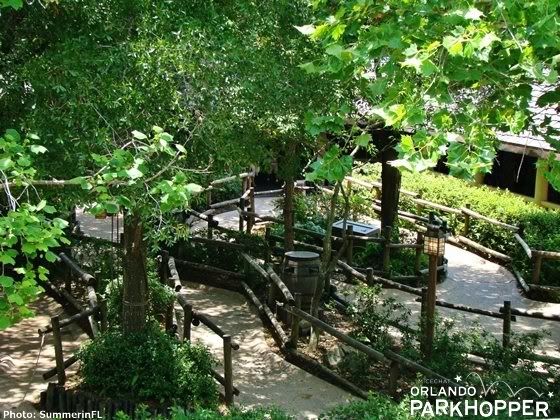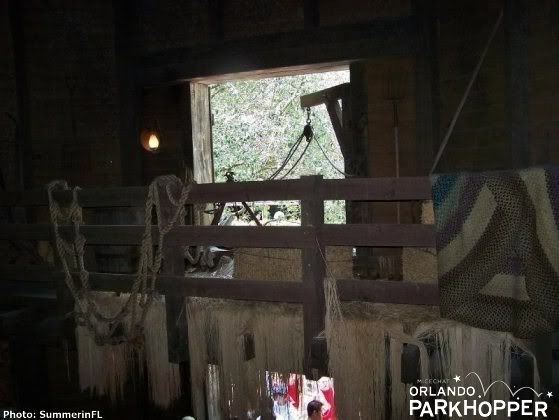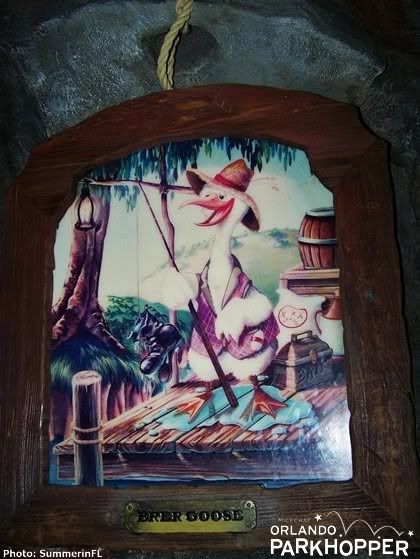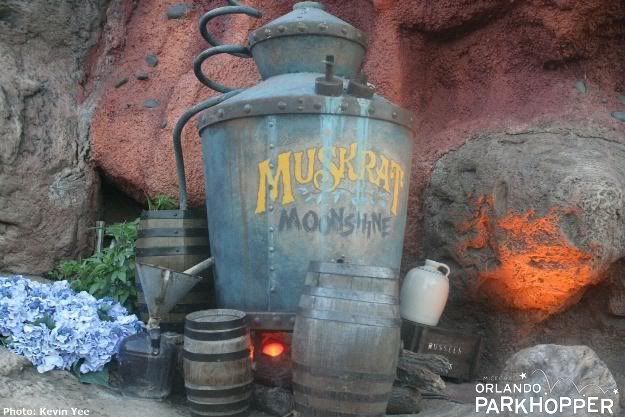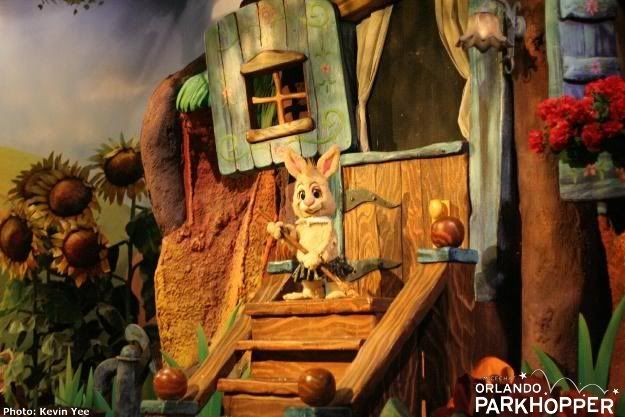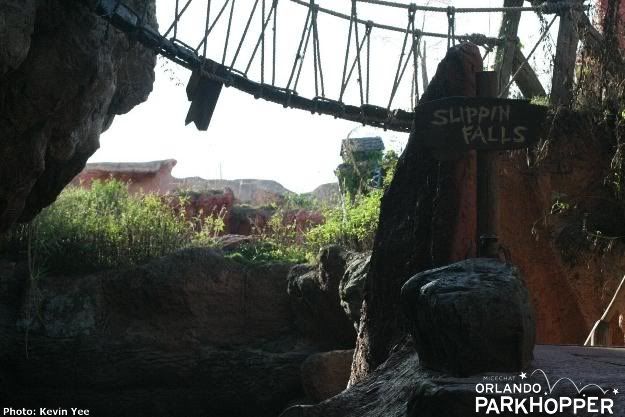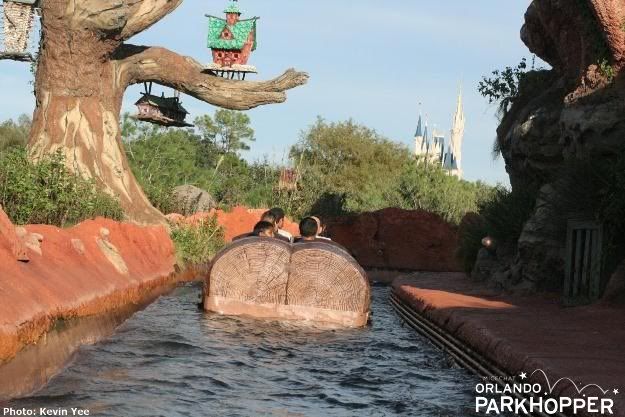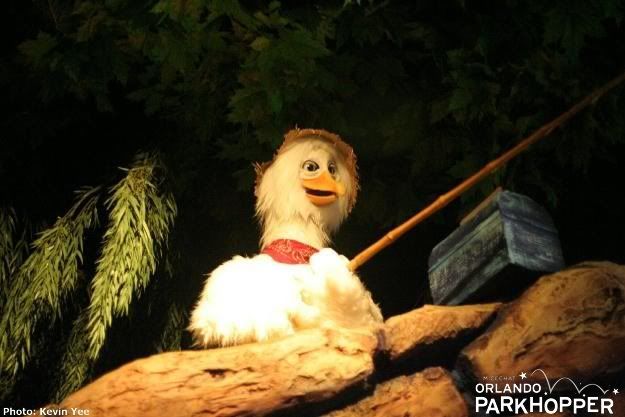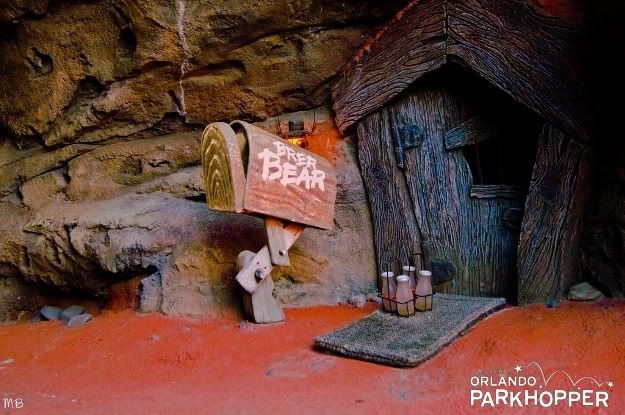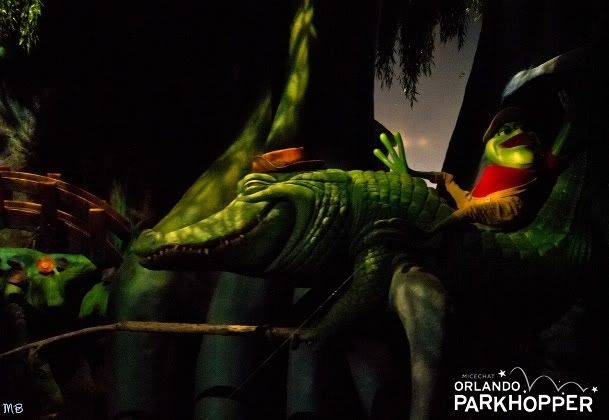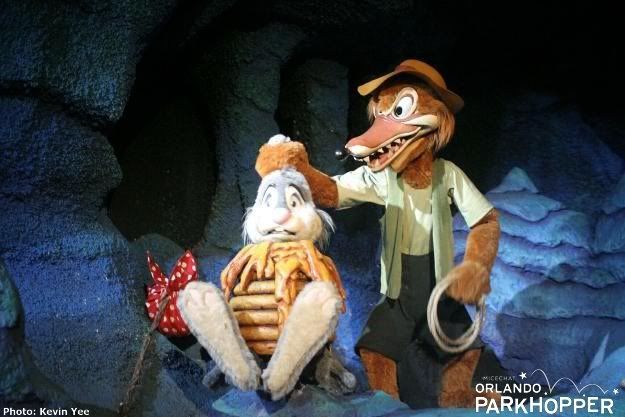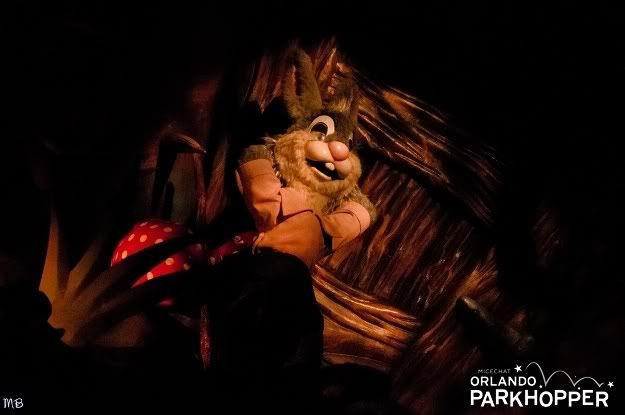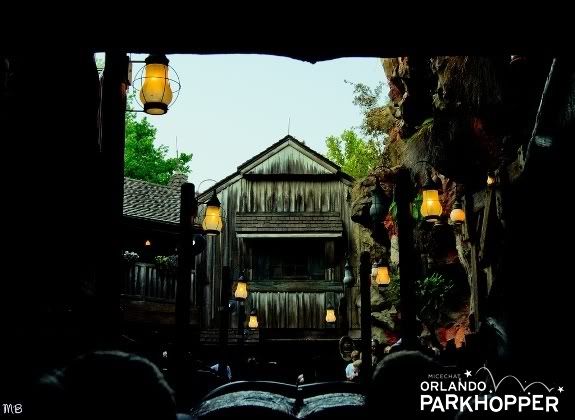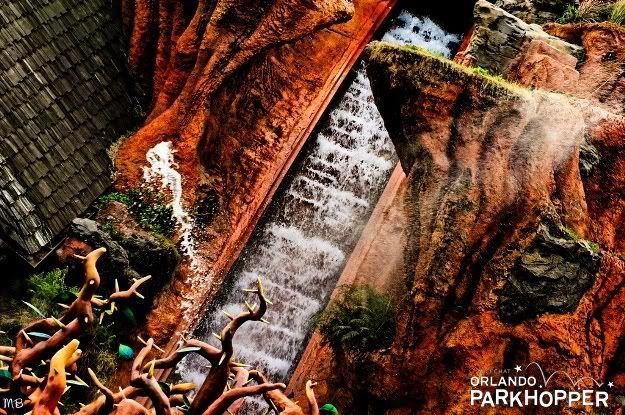 DINING AROUND THE WORLD:
Germany's Biergarten in Epcot's World Showcase
by Terrytiger
Article 4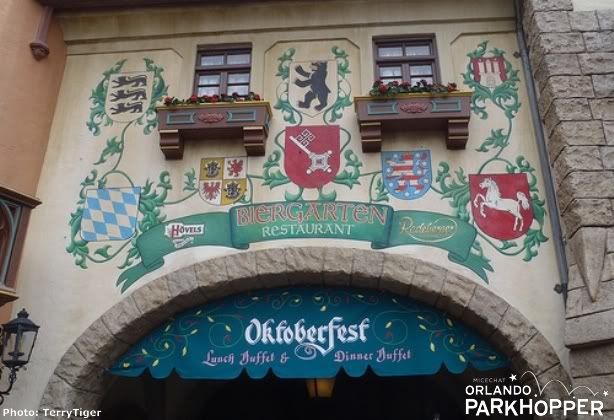 This week we take a look at the Biergarten restaurant in Epcot's Germany Pavilion. Biergarten is a sprawling festival haus with long communal table seating on several tiers with a stage in the center. Here Oktoberfest is celebrated every day of the year!
This is an all-you-care-to-eat buffet restaurant featuring classic German & Bavarian food. Biergarten is open every day from 11 AM to 9 PM for lunch and dinner. This is another restaurant where you can often walk up without an Advance Dining Reservation (ADR) and still be seated. Keep in mind, the long communal tables each seat 8 people so smaller groups will be seated with others.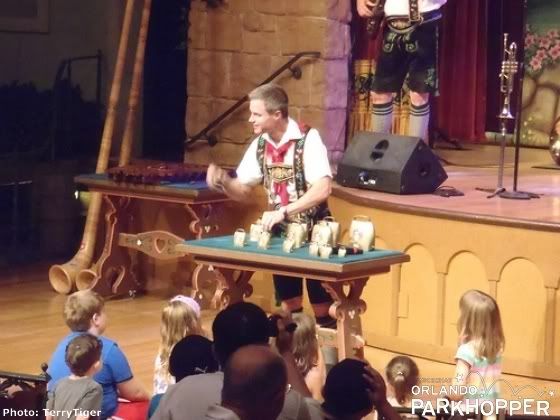 A traditional german band performs throughout the day. The musicians will play various different instruments such as the glockenspiel, bells, and even Alphorns. There is even a small dance floor in front of the stage where your family can take part in a polka or the chicken dance. The servers are of course all from Germany. And let's not forget the beer! It can be ordered in large 1-liter steins and you can choose from a light pilsner to a Weizen (wheat) beer to a dark bock beer. Germany is also home to many different wine regions and those are also featured here. Schnapps and shots are also available.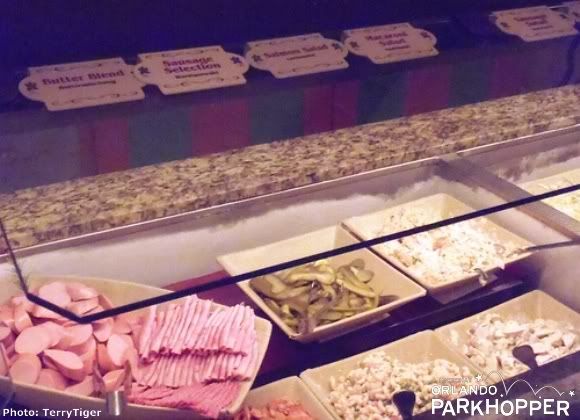 The buffet spread is quite extensive and features a wide variety of German meats and sausages such as Bratwurst, Beef Rouladen, Schnitzel, Sauerbraten, and Salmon as well as sides like Spatzel, Sauerkraut, Red Cabbage, and Potato Dumplings. You can also get traditional warm German Potato Salad as well as many other cold salad items. Along with standard dinner rolls you can also get Pumpernickel and Pretzel Bread. Also available is a cream soup of Potato or Cauliflower. A carving station in the center features Roast Pork and German Meatloaf.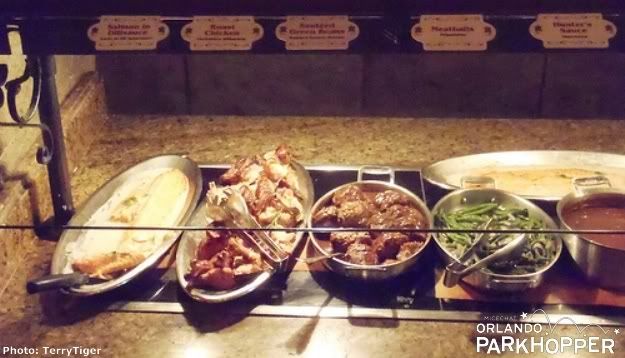 Be sure and save room for dessert! I recommend the light and fluffy Bavarian Cheesecake and the traditional Apple Strudel (with Vanilla Sauce) as well as the Mixed Berry Compote.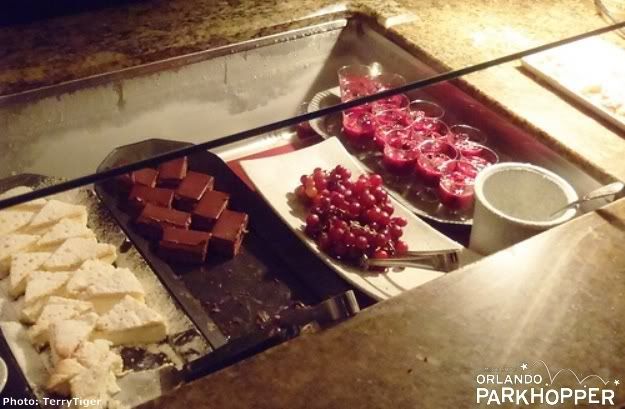 Lunch currently runs $21.99 and dinner is $32.99 (adult - age 10 and over). All non-alcoholic beverages are included with the meal. All the usual credit cards are accepted along with the Disney Dining Plan and Tables in Wonderland.
MAGIC KINGDOM:
Disney Youth Programs Announces New Kingdom Keepers Quest
Disney announces a self-guided learning opportunity for youth groups of 10 or more - the Kingdom Keepers Quest! Developed around the Keeper book series written by author Ridley Pearson, students will have the opportunity to work together to solve puzzles that involve problem solving, visualization, observation, creativity, math skills, language arts and critical thinking.
FANTASYLAND CONSTRUCTION: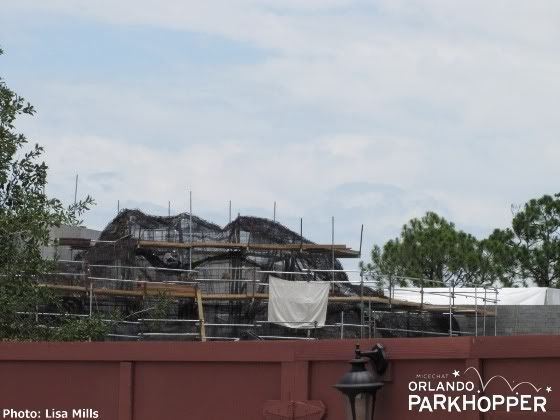 FIVE HOUR TOUR
Lisa shows us what you can accomplish during peak season at the Magic Kingdom.
By Lisa Mills
I took a little day trip to the Magic Kingdom during peak season, over the course of five hours here is what I was able to do with that amount of time which, surprisingly, was a lot!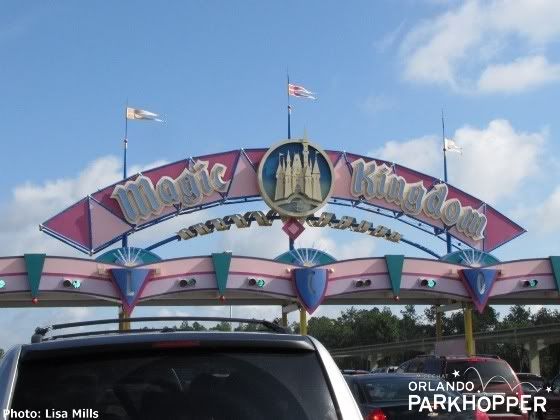 Welcome to the Magic Kingdom!!
A Nice Tram Ride
If you need to purchase tickets, that can be done here.
The Disney Characters line the fence on the way to either the Monorail or the FerryBoat.
I choose the FerryBoat for the transportation to The Magic Kingdom.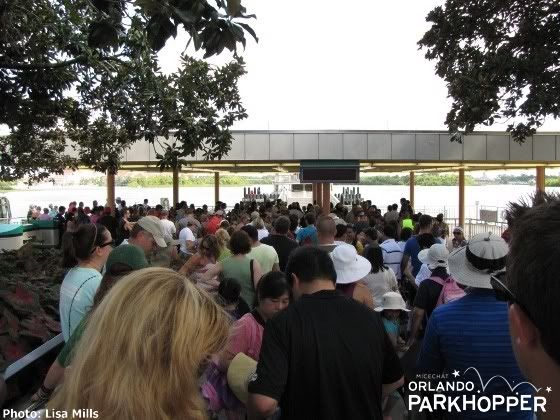 The line to get on the ferry.
As we head there another one heads back.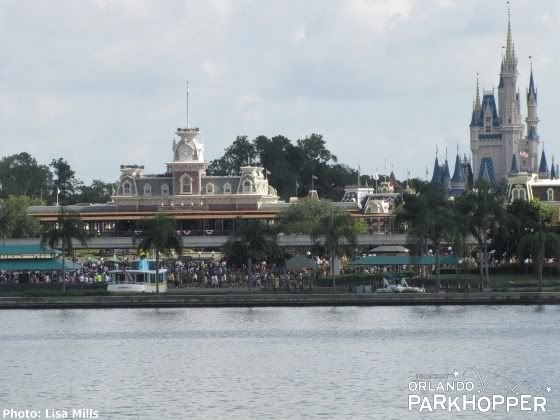 Almost there.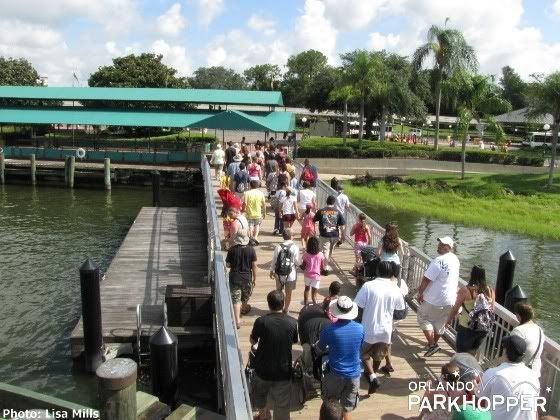 Disembarking the boat.
The walk from the ferry to the entrance to The Magic Kingdom.
Bag check and Ticketing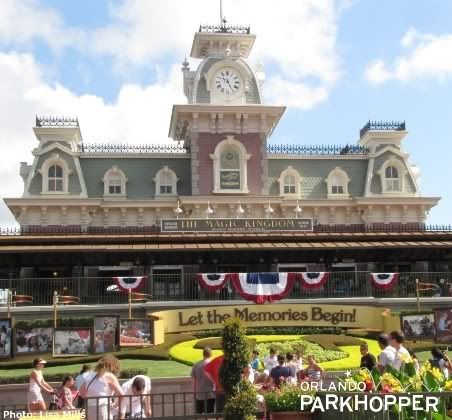 We are in The Magic Kingdom.
The beautiful horse drawn buggy.
Main Street U.S.A.
Dream Along with Mickey show in front of the castle.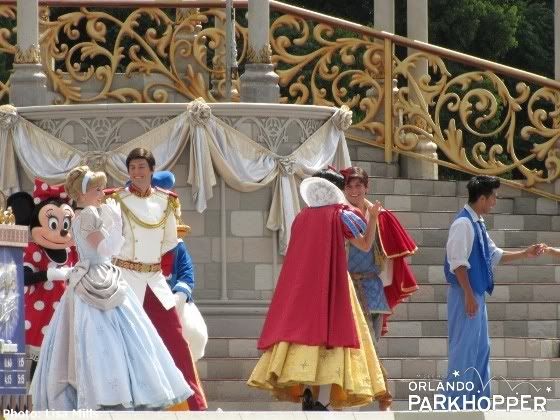 Walkway to Fantasyland.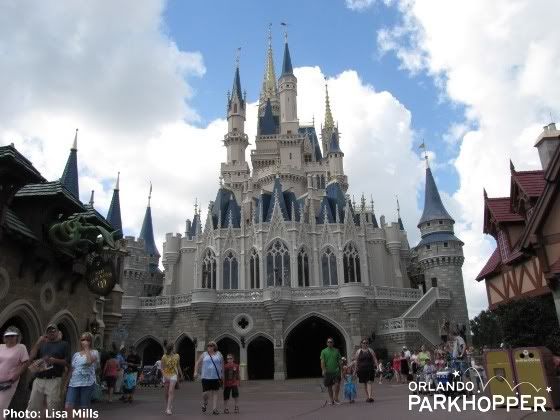 The back of the castle.
Snow White's Scary Adventures.
Snow White's Control Panel
My car to take me through Snow White's Adventure.
Dopey waving goodbye.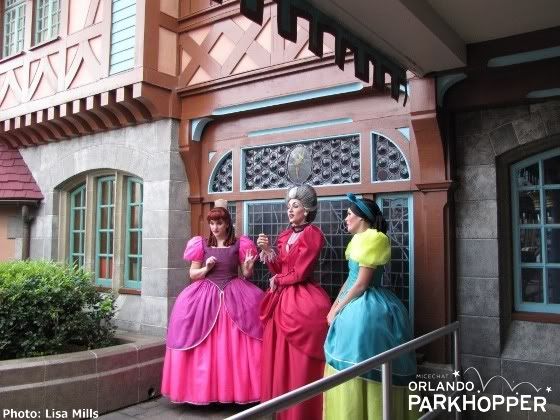 Wicked Step Sister's and Stepmother!
PhilharMagic
PhilharMagic's beautiful theater.
The Many Adventures of Winnie The Pooh.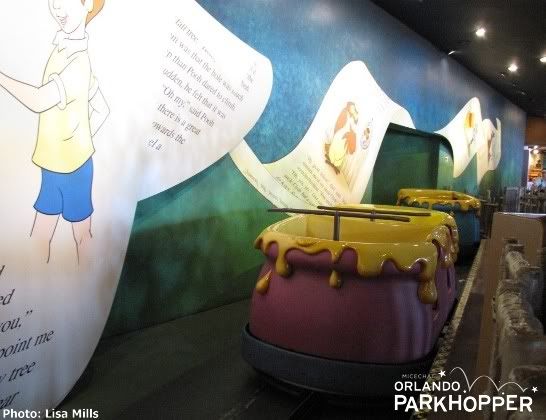 The huney pot to take me on my adventure.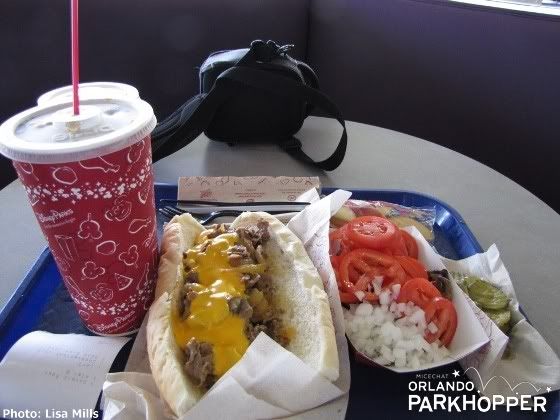 Cosmic Ray's Starlight Cafe for lunch.
A nice relaxing ride on the PeopleMover after lunch.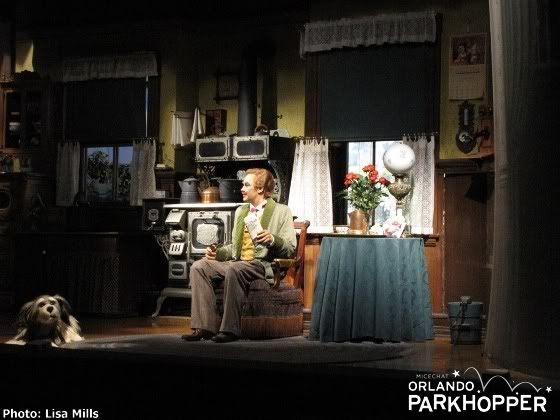 One last attraction- The Carousel of Progress.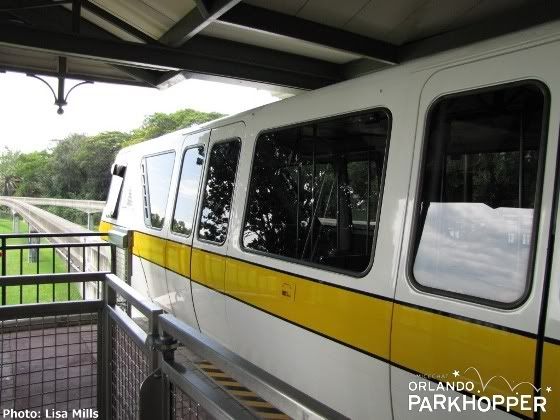 Monorail back to the Transportation and Ticket Center.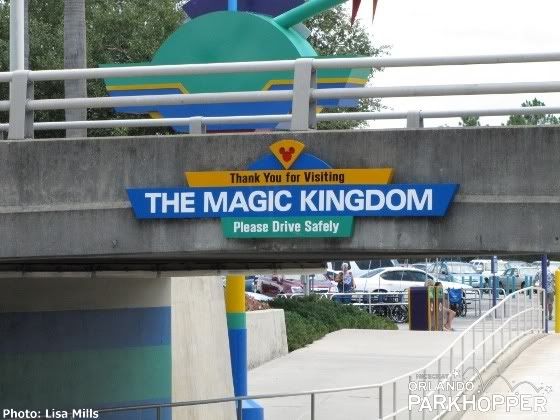 Tram ride back to my car. It was a great 5 hours, lots of fun to be had-even during peak season!!
EPCOT
DISNEY'S ANIMAL KINGDOM
Conservation Events
Disney's Animal Kingdom works hard to teach the message of conservation and show us that our planet is something that we can't take for granted. Over the following month's there will be specific events taking place within the park that will help educate the guests while they enjoy all it has to offer.
July 27: International Year of the Forest Celebration
August: Cotton-top Tamarin Month Celebration
September 1:International Vulture Awareness Day
October 26:: Year of the Bat Celebration
DOWNTOWN DISNEY:
Back on July 1st the Harley-Davidson store in the middle of Downtown Disney relocated to the former Little Miss Mismatched location in the West Side. Harley-Davidson boasts their new 3,635-sq-ft store is "designed to create a unique interactive Harley environment featuring the sights, sounds and excitement of riding for all ages." The new store also hosts two new experiences created specifically for this location: "Motorcycle Production Studio" and "Create a Custom Vest." In addition to these new interactive elements the new store features "custom murals, local artist created motorcycle inspired sculpture and motorcycle tank presentations."
"We [Harley-Davidson] have introduced Create a Custom Vest that allows each to make a personal biker vest just as they want it to be. You can create your own Custom Harley-Davidson Vest filled with pins and patches commemorating your dedication to freedom and individualism!"
A full-time seamstress sews purchases while the guest shops or eats.
Over at Hyperion Wharf/Pleasure Island the old Harley-Davidson location has been stripped of all signage and the windows blocked as they prepare to become a new retail location. No word yet on if this will be a new permanent store or another addition to the successful list of "POP-UP" concept stores.
WALT DISNEY WORLD RESORTS:
1st Ever Grad Night to be Held in 2012
Starting next April, Busch Gardens Tampa will remain open after hours for graduating guests to enjoy it's newest roller coaster, Cheetah Hunt, as well as many of the other exciting attractions.
BUSCH GARDENS ROUND UP
Pathway construction, disco fever and baby aardvark's.
By Aimster
There's some construction happening along the pathway between the Sky Ride on the Stanleyville side and the Timbuktu section. The pathway is walled off, equipment is back there and it looks like everything is dug up. This could be just a simple repaving project, but we'll see what the result is.
Over at the Desert Grill in Timbuktu, the 70's music/disco tribute show, "Dance to the Music" is back after a hiatus while "Let's Dance, featuring Burn the Floor". Some changes to the show were made during the break.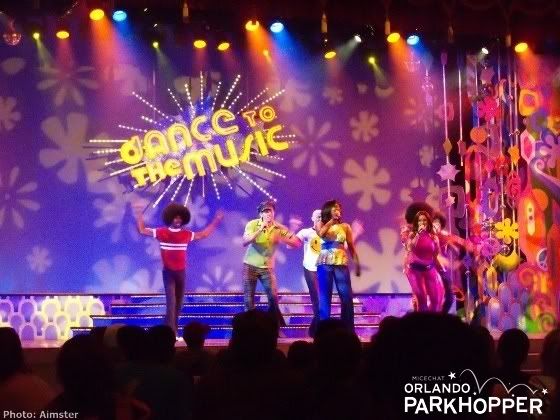 ♪♫ At the Car Wash... ♪♫
Instead of 3 singers coming out to do the Bee Gees tribute, it's not one guy dressed like John Travolta in "Saturday Night Fever".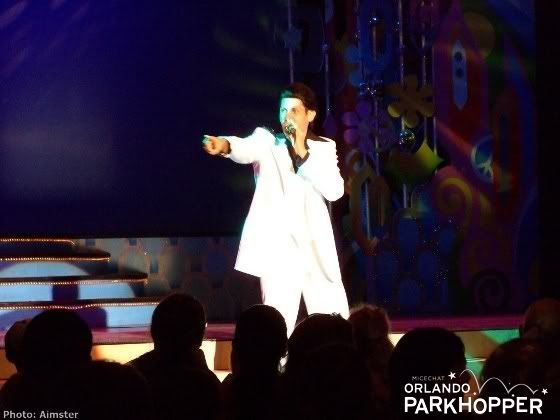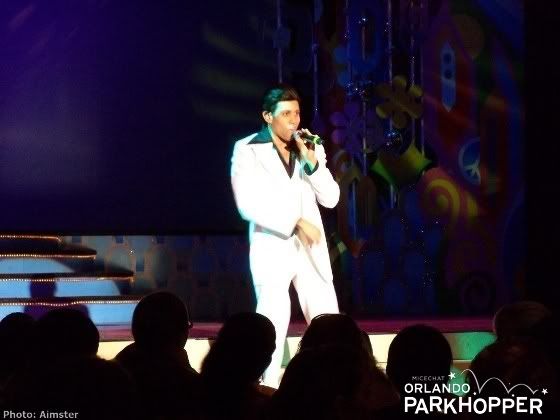 ABBA tribute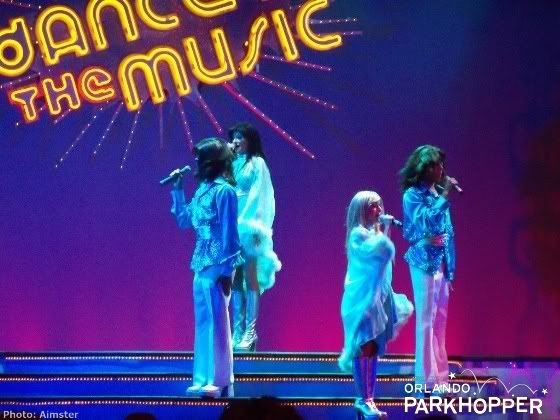 Another new part is a Stevie Wonder tribute.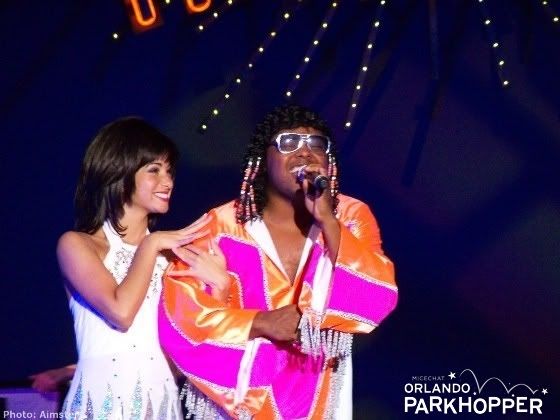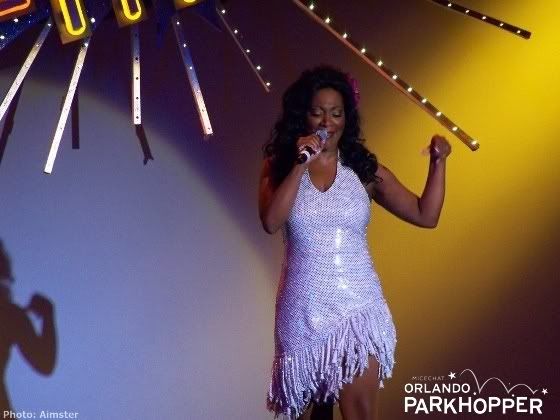 Donna Summer is looking for some "Hot Stuff"
The most popular segment was The Village People. The crowd went NUTS. My only complaint was when they did "YMCA", the cast was doing the "M" part wrong. I saw the REAL Village People last year and they said you do NOT do the "M" on your head "You're not a ballerina!" You do the "M" down by your chest. Ok rant over.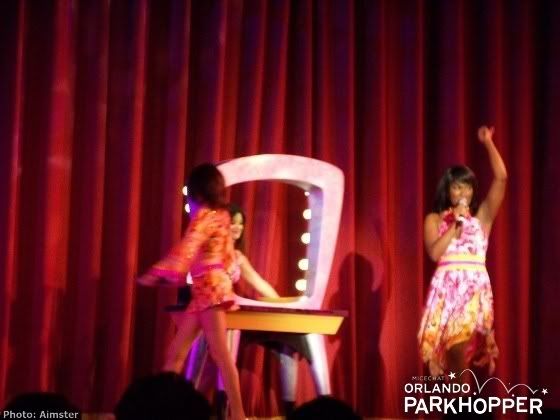 Yet another new part of the show is the song "Funkytown".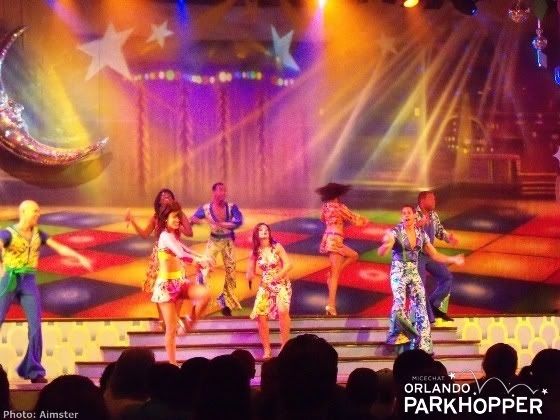 ♪♫ Shake Your Groove Thing ♪♫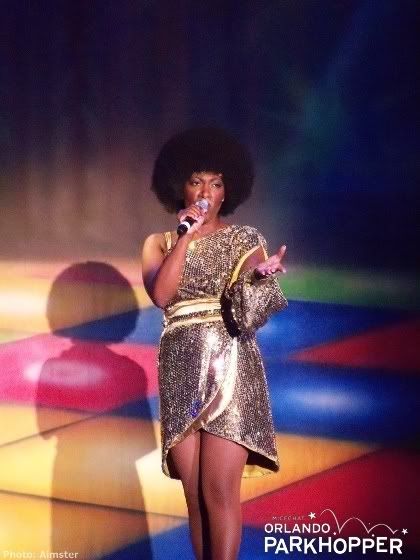 ♪♫ Let's dance... the last dance ♪♫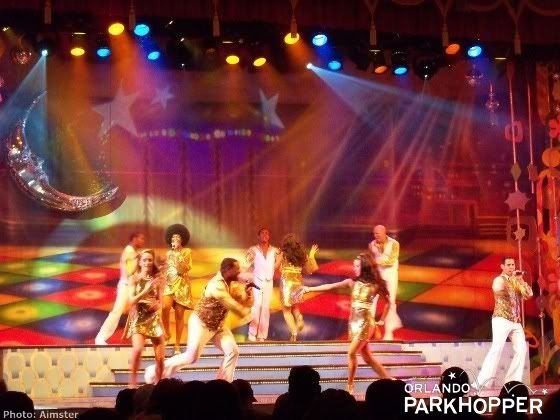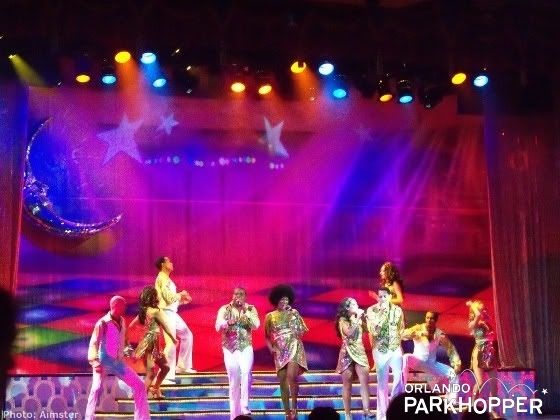 "Dance to the Music" is a fun show featuring several talented singers and dancers. I highly recommend checking out the show at least once. I dare you not to leave without a smile on your face.

Over in Jambo Junction, the baby aardvark that was born back in April has been growing rapidly! Just a few weeks ago, he was still quite small and hairless. Now he's fuzzy and getting big!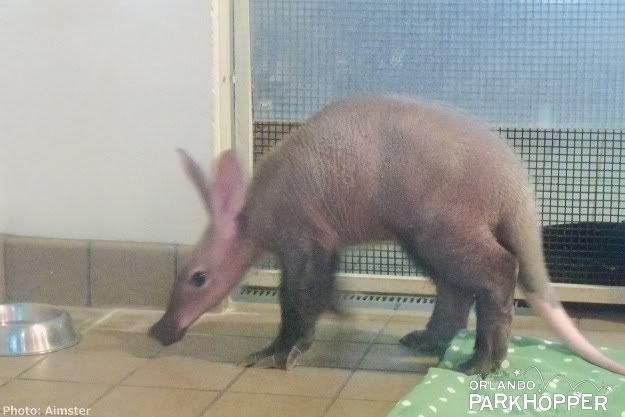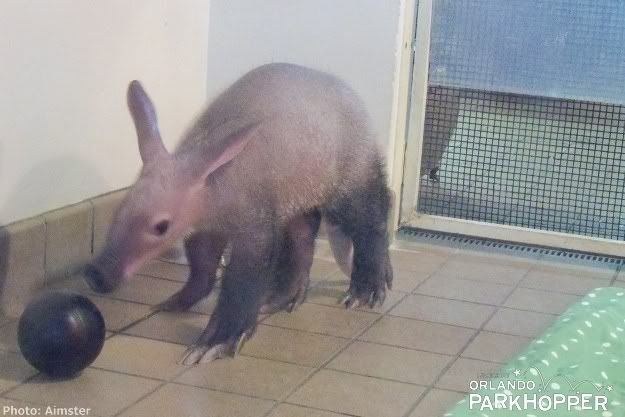 The entrance to the Montu roller coaster has moved back a bit by the fence by the coaster.

Florida Welcome Center(s) Open 1hr Later in July
Get your Florida maps, brochures & free orange juice for an extra hour this month! All highway Official Florida Welcome Centers will be open till 6 p.m. for July. Stop in on your next visit!
Welcome Centers
Official Florida Welcome Center (I-10)
Official Florida Welcome Center (US 231)
Joseph O. Striska Official Florida Welcome Center (I-75)
Official Florida Welcome Center (I-95)
Games People Play
Now through September 10th - Orange County Regional History Center - Orlando, FL
Starting with the pinball machine, journey through time to discover how electronic games have evolved, through the first computer games and rise and fall of the arcade, to the advanced game consoles of today.
Kennedy Space Center - Star Trek Exhibit
Now through September 5th
Appearing for the first time in Florida, STAR TREK: THE EXHIBITION, presented by EMS Exhibits, Inc., is an interactive exhibit of authentic Star Trek artifacts from the past 45 years, featuring one-of-a-kind costumes, props and filming models from Star Trek television series and feature films. Together these elements offer, Star Trek fans and novices alike, an opportunity to experience first-hand the imagination, artistry, technology and meticulous craftsmanship that have made Star Trek the most enduring science fiction franchise in history.
Mangomania! Fruit Fair
July 30th & 31st
- Pine Island, FL
Adults: $6.00
Children: 10 and Under
FREE
!!
Mango Mania is a summer festival and celebration of Pine Island's Mangos and other tropical fruits.
It is a festive, informal and incredibly fun family event.
Orlando Science Center - Guitar: The Instrument that Rocked the World
Now through September 11th
The National GUITAR Museum announced that its touring exhibition, GUITAR: The Instrument That Rocked The World will launch worldwide at the Orlando Science Center. The 5,000 square foot will explore the history and evolution of the guitar-from lutes and lyres to modern high-tech instruments-and show how the instrument became the cultural symbol it is today.
Where the Past Meets the Future: The Art of Fay Grajower
Now through September 28th - Florida Holocaust Museum - St. Petersburg, FL

Women of Ybor: 125 Years of Influence


Now through October - Ybor City Museum - Ybor City, FL
A new exhibit honoring the amzing contributions women have made to Ybor City throughout its 125-year history is on display at the Ybor City Museum State Park. History is often told from a male perspective, while the equally-important female story often goes untold. This exhibit seeks to tell that story by exploring the role some of Ybor's earliest women had in shaping the town, as well as the positions women would hold as Ybor's history unfolded. You will learn of womens' contributions to almost every aspect of the community, including business, education, medicine, the arts, and civic life.
Don't forget to check out the other areas of MiceChat that offer news, updates and photos about the other Disney Parks around the World!
We want your photos! Contribute to the Orlando Parkhopper by emailing orlandoparkhopper@miceage.com with your submissions. We welcome volunteers for single contributions as well as permanent "Parkhopper" staff.

Thanks to our fantastic and talented crew of writers, photographers and news contributors who work hard every week to bring you the latest information available: