New this week:
Feature of the Week: United Kingdom Pavilion
Dining In a Minute: Electric Umbrella
ESPN Weekend Canceled
Habit Heroes: Coming Soon To Innoventions
Raglan Road Celebrates "Half-Way To Paddy's Day!"
Photographing Monorails At Night
Sea World Fireworks: A New Perspective
Halloween Horror Nights New Theme: The Thing
An OPH Newbie Trip Report to IOA/Universal
No Howl-O-Scream On Halloween?
Kennedy Space Center: A Star Trek Heavy Trip Report - Part I
FEATURE OF THE WEEK
Today's feature of the week is somewhat unique and calls for a different kind of introduction. No, it's not Tower of Terror, but the line from the pre-show is relevant. Instead of focusing on a specific show or attraction, the OPH this week takes a look at an entire pavilion in EPCOT, the United Kingdom pavilion. While one can argue there isn't anything in here to do, all you have to do is take a quick stroll through the pavilion to see the various different things it has to offer: comedy troupes, a British rock band (that replaced the immensely popular British Invasion), Kim Possible's World Showcase Adventure, meet Alice and/or Mary Poppins, etc. Of course, the beauty of the pavilion is the quaint little shops that wind through it, offering tea sets and English chocolates, Winnie the Pooh gifts and Beatles memorabilia. With the varied architectural styles of the pavilion, it's a great way to step back in time for a few minutes, or a few hours depending on your preference. And of course, you can always stop for a pint of ale or some fish and chips and try to snag a lagoonside table for Illumination:Reflections of Earth at the end of the day. So, next time you're passing through the United Kingdom pavilion at EPCOT, stop and smell the roses, literally. You might be surprised at the things you can find if you stop to look.
- YoyoFlamingo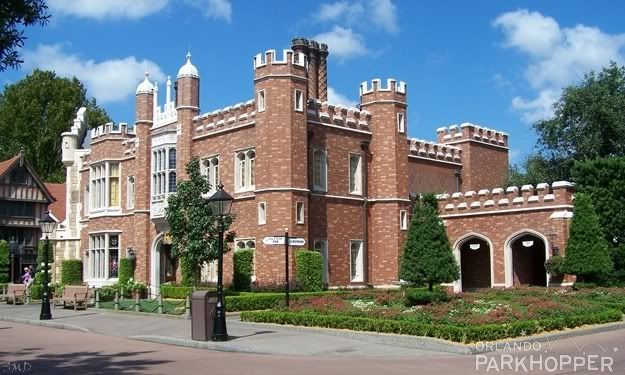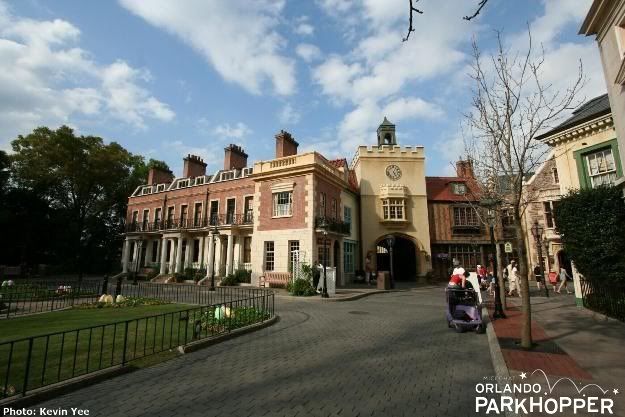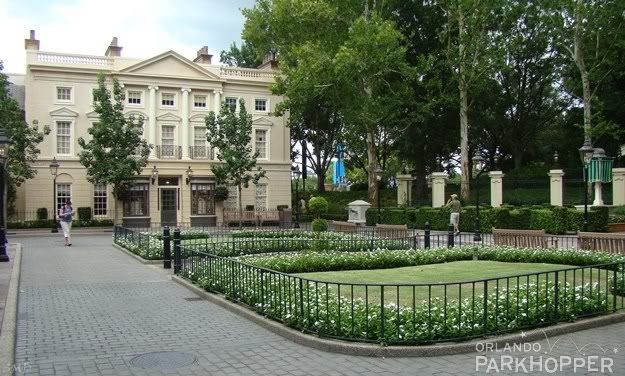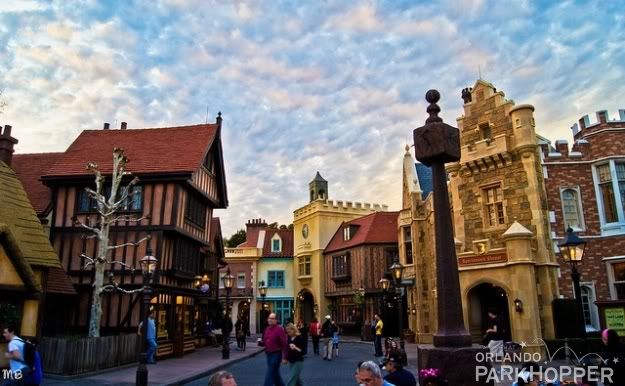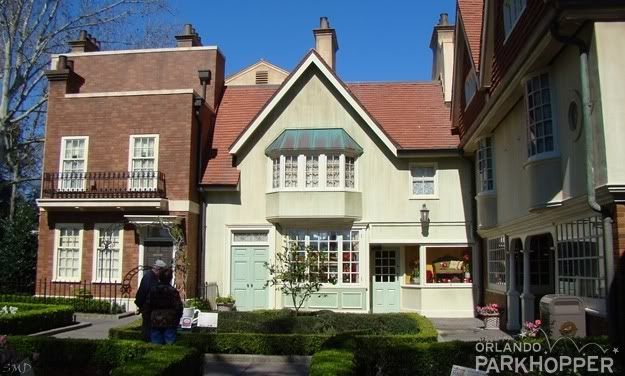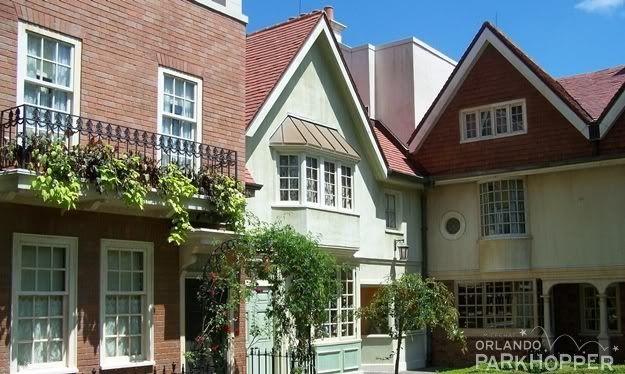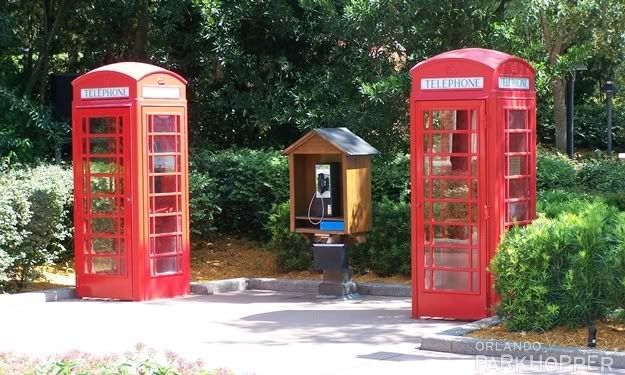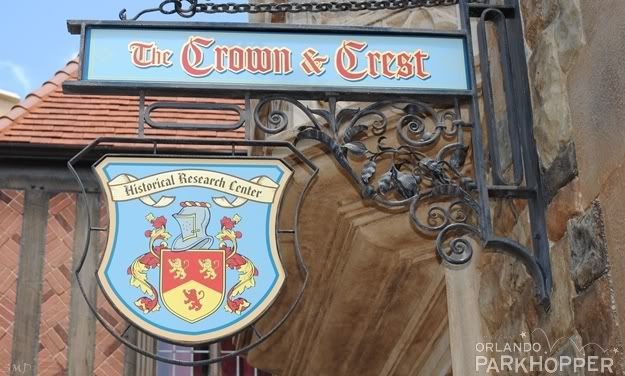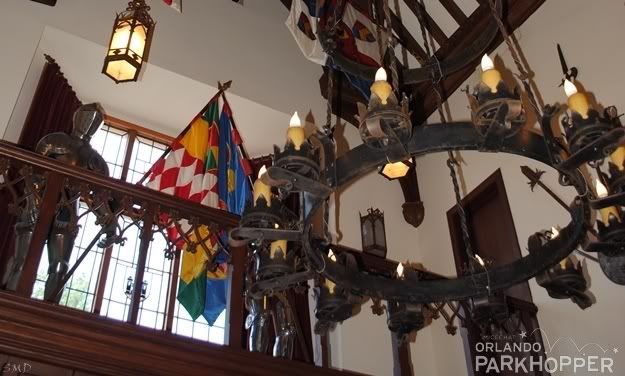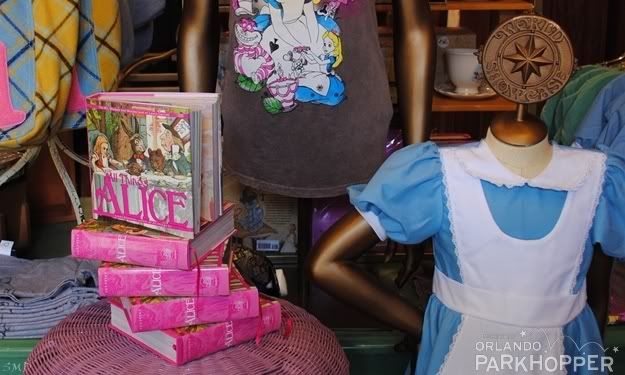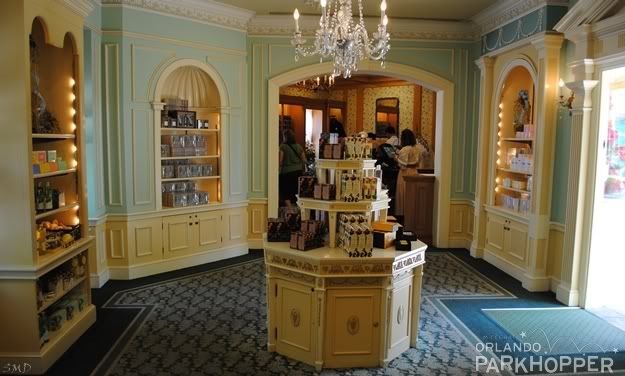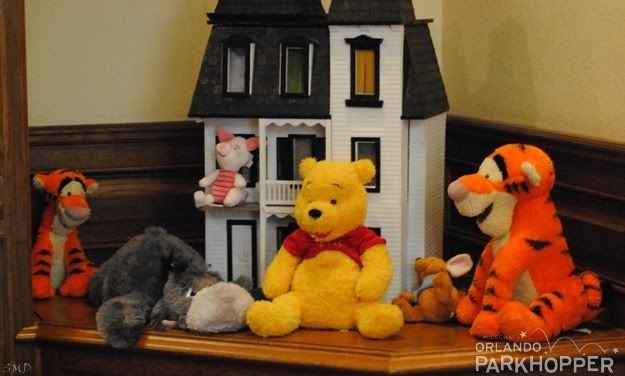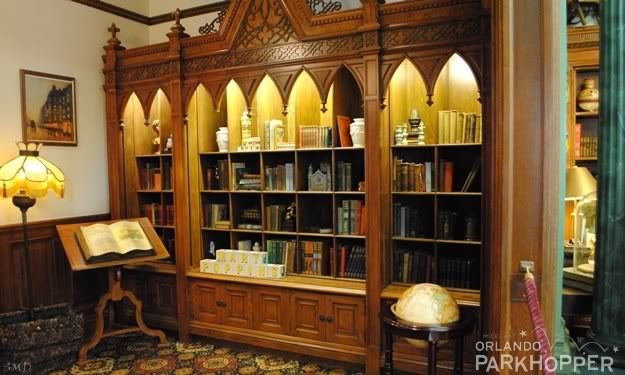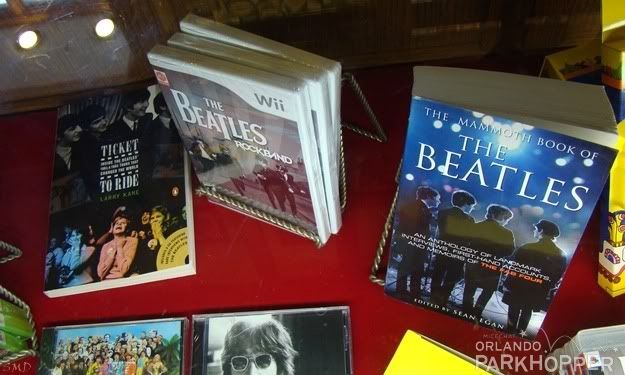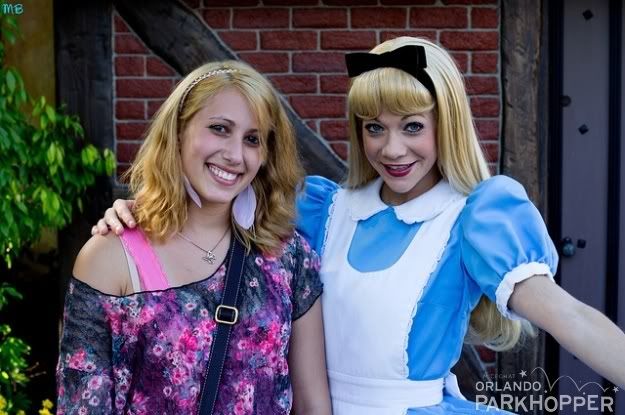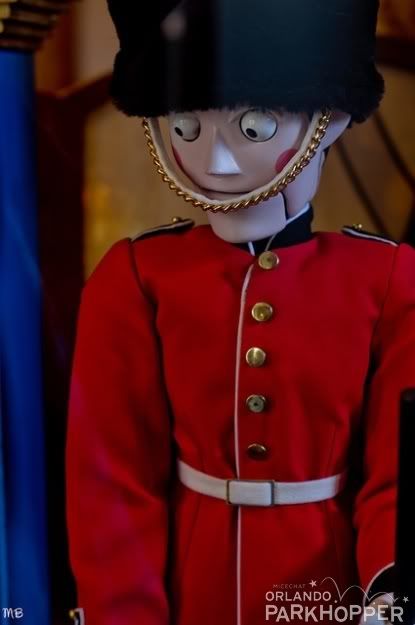 DINING IN A MINUTE
Electric Umbrella
by Disnyfan89
This past week I found myself in a bit of a pickle. I was hungry, I was in Future World, and I needed a meal QUICK! Oh yeah, and it was only one hour to park close. Normally when it comes to quick service dining in Future World my choice is a no-brainer: Sunshine Seasons over at the Land. However, on this occasion I did not feel I had enough time to make it all the way over to the Land Pavilion and navigate through the crowded cafeteria/food court style dining that location has to offer. This left me with only one other option: Electric Umbrella.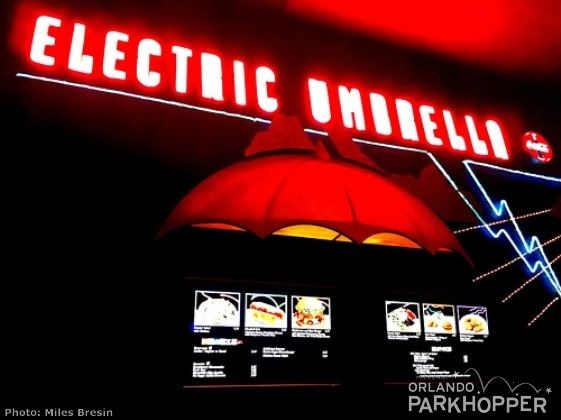 Kevin Yee brings us a fantastic Disney World Update video (also featured on MiceAge)
EPCOT

Over at Innoventions East signs advertising the new Habit Heroes exhibit, presented by Blue Cross and Blue Shield of Florida / Anthem Blue Cross and Blue Shield, were added to the construction wall and it gives us a taste of what to expect in 2012. Based on the posters it looks like we will be "suiting up" and taking on the role of a "Habit Hero" to help battle villainous "Bad Habits". Here's the posters: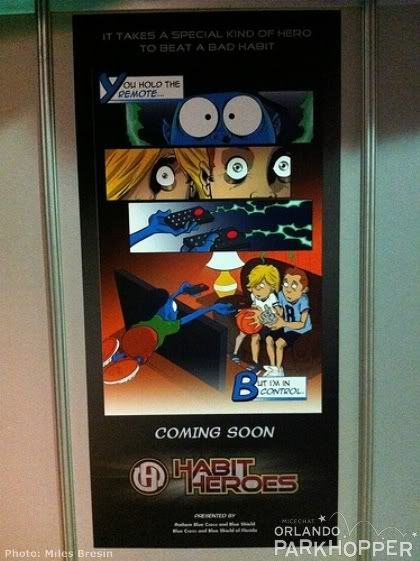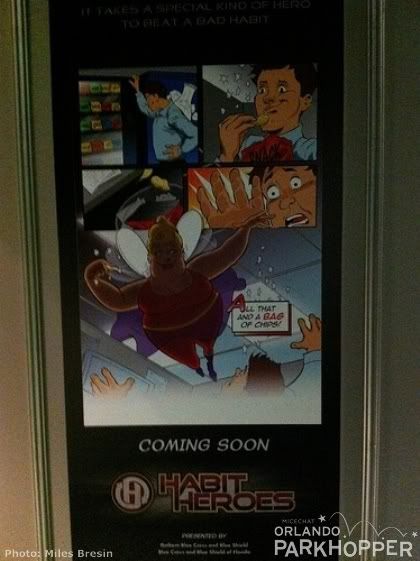 DISNEY'S HOLLYWOOD STUDIOS

ESPN Weekend No Longer Being Offered at DHS
Disney has announced that they will no longer host ESPN The Weekend: Does anyone else find the statement odd? In order to focus their efforts, they will NOT host ESPN The Weekend? What do our readers make of this entertainment cut?
DISNEY'S ANIMAL KINGDOM
Conservation Events
Disney's Animal Kingdom works hard to teach the message of conservation and show us that our planet is something that we can't take for granted. Over the following month's there will be specific events taking place within the park that will help educate the guests while they enjoy all it has to offer.
July 27: International Year of the Forest Celebration
August: Cotton-top Tamarin Month Celebration
September 1:International Vulture Awareness Day
October 26: Year of the Bat Celebration
DOWNTOWN DISNEY
DISNEY'S CONTEMPORARY RESORT
Photographing the monorail at night is one of the most fun--and most challenging--aspects of Disney photography.
By Tom Bricker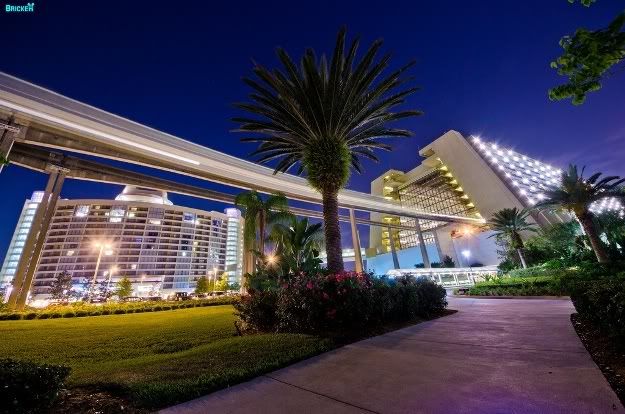 I find the monorails intriguing, and perhaps this is why I think they're so photogenic. Sleek, colorful, and unlike conventional forms of transportation, monorails are just downright cool.

Taking photos of them at night is difficult because they move, and any moving object requires fast shutter speeds to "freeze." Conversely, night photography typically requires a longer exposure due to the darkness. Thus, you have a dilemma when photographing monorails at night: longer exposure to capture the scene as best as possible, or faster shutter speed to freeze the monorail. Of course, there are ways to have both. High ISOs or using a rear curtain flash can enable freezing of a subject in the frame while still properly exposing the whole scene. Sometimes, though, a shot just looks cool when the monorail streaks through it. I thought that was the case here, so I just used a longer exposure and didn't even make an effort to freeze the monorails. But it does make for a good "theoretical" discussion!
How long has it been since you've seen the fireworks at SeaWorld Orlando? Long ago I didn't give it a second thought. Many fireworks shows launch colorful shells in the air without regard for the music--or, more to the point, the desired emotion.

Several years ago, SeaWorld tried something new called Mistify. This show on their main lagoon was an attempt to channel Fantasmic via the energy, the storyline, and even the use of water screens. It was largely unsuccessful in my view.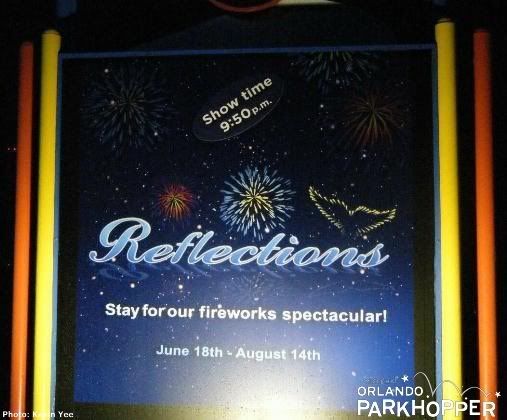 So I didn't have high hopes for Reflections, this year's show. I saw it from a side angle a few weeks ago and mostly tuned it out; what little I saw did not impress me. Recently I saw it the way it was meant: from the Bayside Stadium directly, and I was astonished at how much difference that made. The show was engaging, even engrossing. I guess the visuals and the music truly benefited from a head-on view.

Moreover, you don't fully comprehend just how much difference real seats make until you've sampled them in this context. Many fireworks shows require viewers to crowd around a spot - like the castle - while still standing. Fantasmic gives the crowd a seat, but those metal benches are far less comfortable than these SeaWorld chairs, which boast a back. It makes the whole experience quite a bit more civilized.
Heya folks you may or may not know that I'm new to the Orlando area. This weekend marks my seventh week being an official Floridian! And I'm very proud to say I am also now an Orlando Parkhopper!

We're a special breed, Orlando Parkhoppers. Some of us are native Floridians who, despite a lifetime of exposure, still choose to spend our free time in richly themed environments enjoying the local attractions. Others, like myself and my partner, are converts -- newly indoctrinated Orlando Parkhoppers who went to great lengths to reorganize our lives and uproot ourselves to an entirely new place so that we can enjoy all that Central Florida has to offer. And if you're not able to uproot your life or can't quite take that life-changing plunge down south but yearn to be an Orlando Parkhopper you're in the right place. Because each week for a day in our little corner of MiceChat anyone can be an Orlando Parkhopper along with us. It is in that spirit that I share photos from our first trip to the Universal Orlando resort as locals!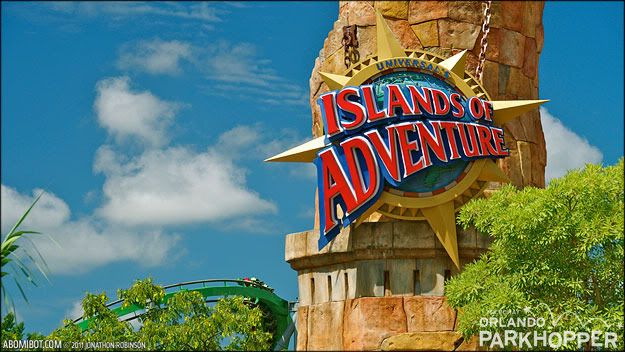 Universal upsold us. We totally fell for it. We bought premiere passes. You get so many amazing benefits along with a Premiere Annual Pass but the best part is the despicably bourgeois but incredibly awesome FREE VALET PARKING! I can't tell you how ridiculously self indulgent it feels to drive up to Universal, hand your keys off and walk in to the park. Please, please, please Disney bring valet parking to your Parks. It. Would. Be. AWESOME! You may now all proceed to call me horrible names in the comments for suggesting it.

HULK SMART. HULK TURN YOU UPSIDE DOWN AND HULK MAKE KILLING EMPTYING NET FULL OF WALLETS AT END OF DAY.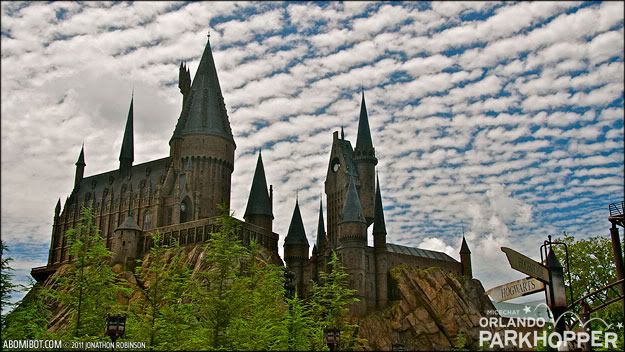 First time at IOA since 2006, believe it or not. Wizarding World of Harry Potter truly is just as jaw-dropping a land as everyone says it is. I heart it.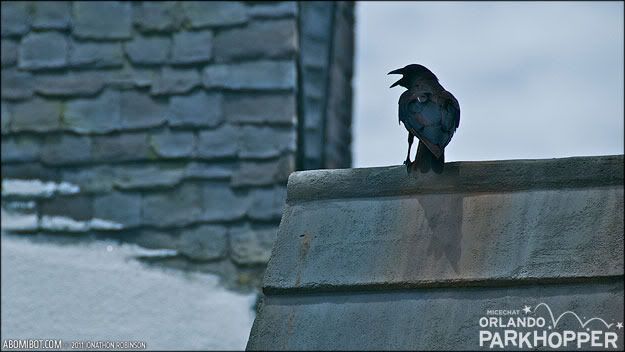 Real bird. Seriously. Posing for me.
Everything's curvy. Not a single straight anything anywhere. Kinda like at my house. Thank you I'll be here all week.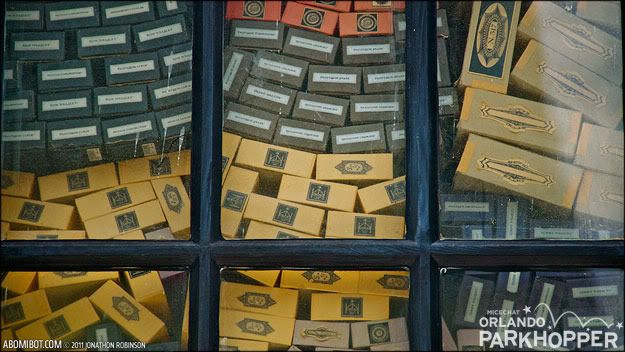 My inner child was screaming to stand in the loooong line so my wand could pick me. But I figured they'd never let a gigantic forty-something dude be in the Olivander show so we passed. For now.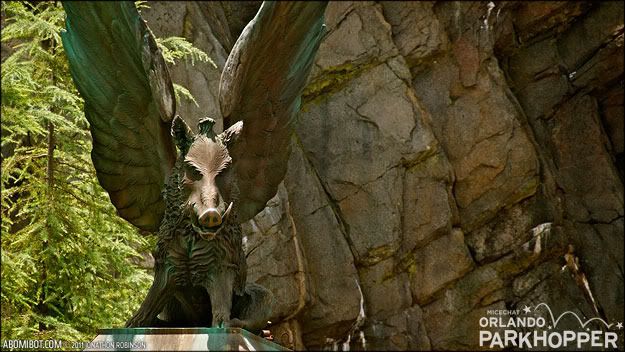 I'll be skinny enough to ride Forbidden Journey when these winged pigs actually fly, apparently.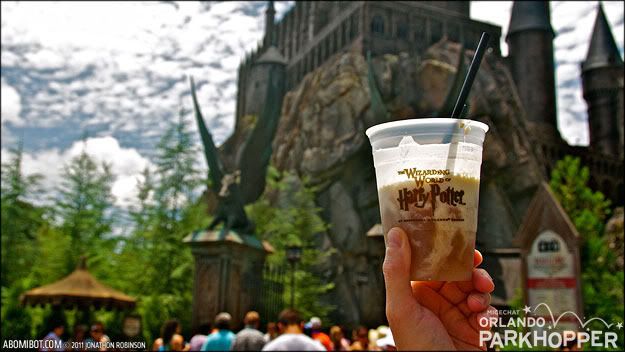 Straight up, frozen butterbeer is AWESOME! Part caramel, part root beer and all yummy. I deposited it into mah belly so fast my brain froze solid for five excruciatingly painful minutes.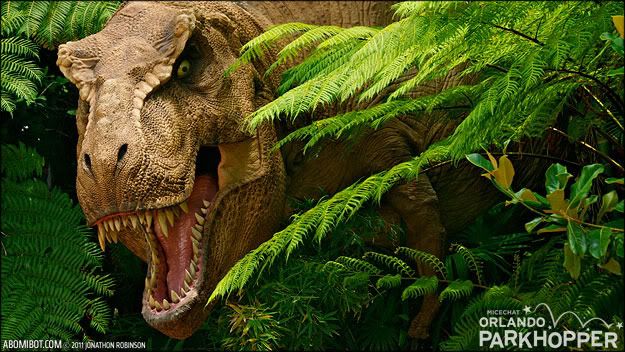 Welcome! To Stephen Spielberg's Grandchildren's College Fund!
Wait, I meant Welcome! To Jurassic Park!
It's kinda both, really.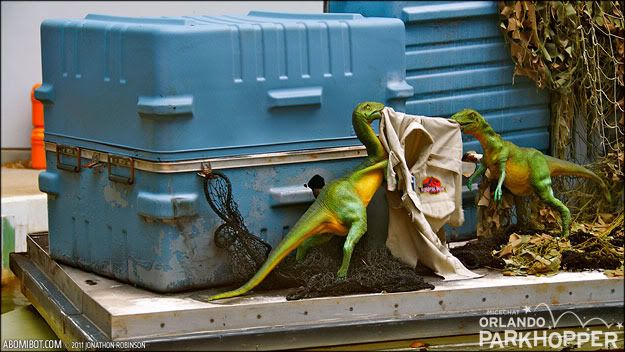 A sponsored product placement moment for new meat-scented Axe Body Spray.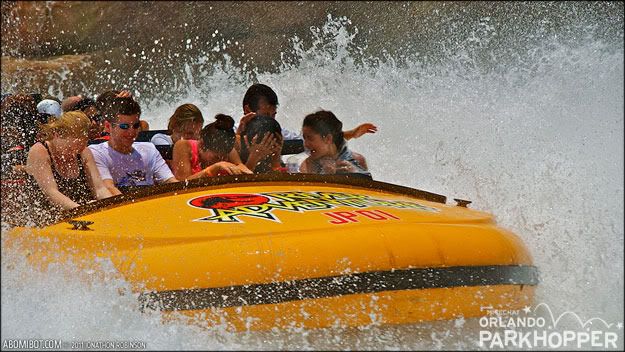 Strangers getting wet! If I had more than one friend I would fill a boat with them and take their photo.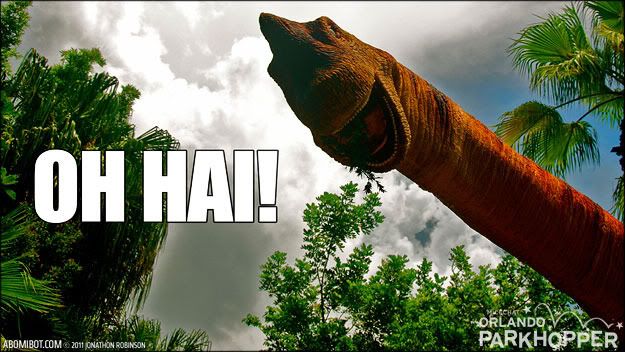 I was photo bombed by a ultrasaurus. A-DORable.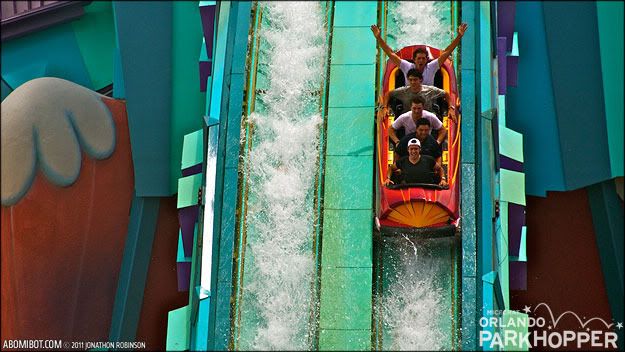 Wee!!!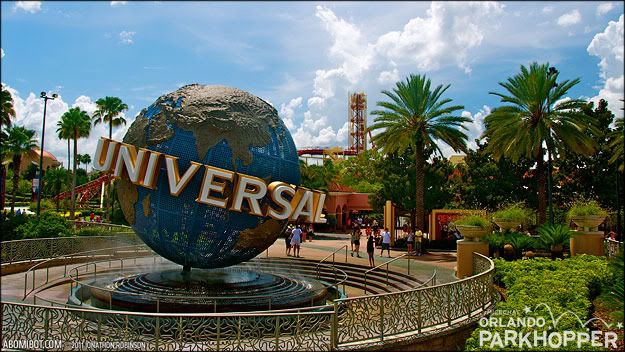 A quick walk next door to Universal Orlando.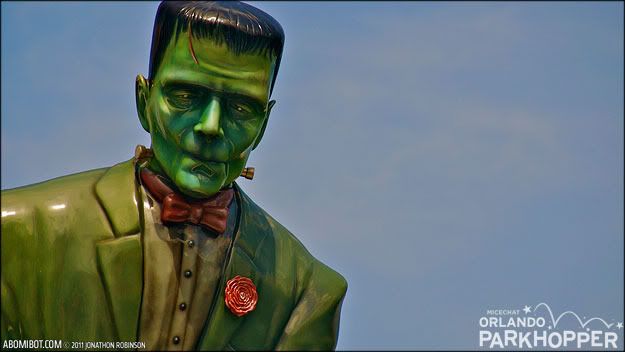 I wish he looked more Boris-y. But any old Frankenstein's Monster is better than none in this Monster-Lover's book! (The ABOMI in ABOMIBOT stands for "abominable" by the way and represents my love of all things monster. Anyone care to guess what the BOT stands for? Monsters and...?

Ugh I'm a man-child, clearly.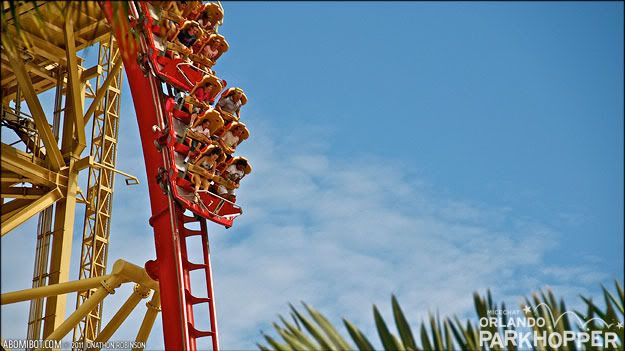 I would've ridden this but it looked like riders were being plunged to their death into a copse of spiky palm spears and I needed to live to make this report. It's all about you. All. About. You.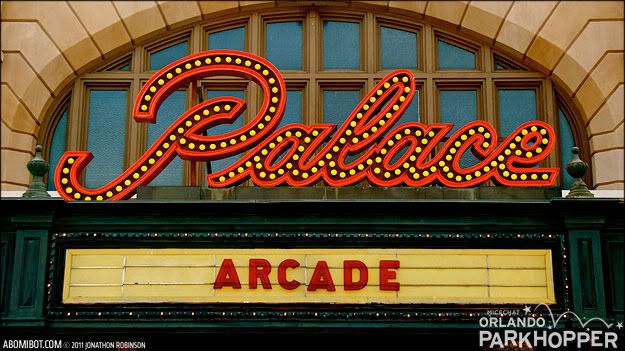 I'm a sucker for popcorn lights and neon. I wonder if my mother fantasized about carnies when she carried me?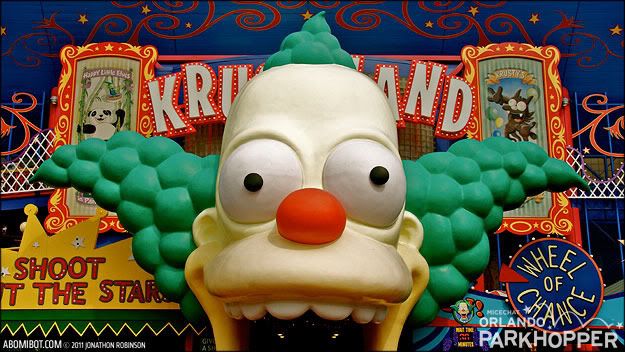 First time on The Simpson's Ride. Very fun but dang it was hot up in there! But that was a rare hot ride experience. Someone at the Disney Parks decided they could save a few hundred thousand a month/quarter/year by turning down all the A/C. Too bad, too. I never really cool off completely at a Disney Park these days. Indoor Universal rides and queues, however, are FREEZING! An awesome, make you forget you moved to Florida in the summer FREEZING! Two shivering thumbs up, Uni!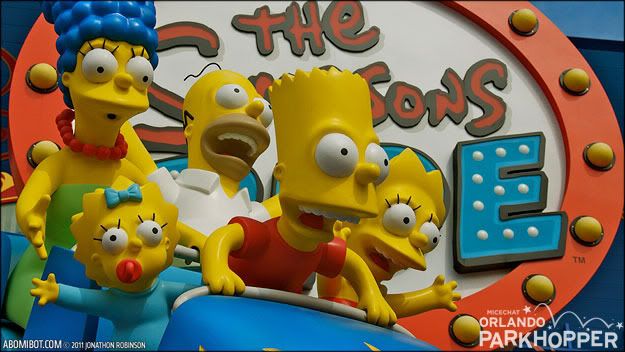 Howl-O-Scream at Busch Gardens Tampa
Busch Gardens Tampa Bay has launched the teaser page for this year's Howl-O-Scream. It appears the theme will be "The Dark Side of the Gardens: Zombies Live Here."
Also, interesting to note that this year's event does not run through Halloween. It only runs through October 29.

KENNEDY SPACE CENTER: PART I
A family day trip to the Kennedy Space Center, heavy on the Star Trek exhibits.
By SummerinFL

Having lived in Florida since 89', my family has always found ourselves visiting WDW and never really breaking past the area beyond Orlando. With the Kennedy Space Center it has always been on my Florida "bucket list," but we've never really made the effort to go, until this weekend.
Fun RV creation on I-4.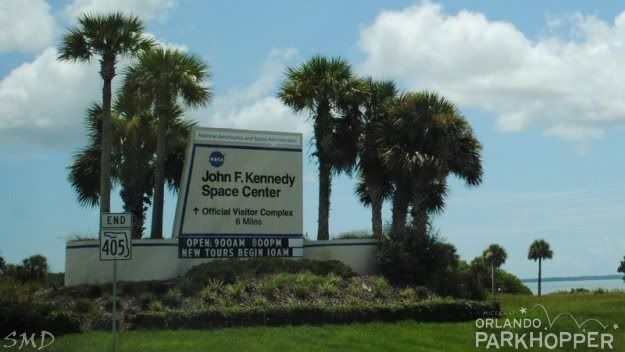 After a mere 3 hours we arrived to our intended destination.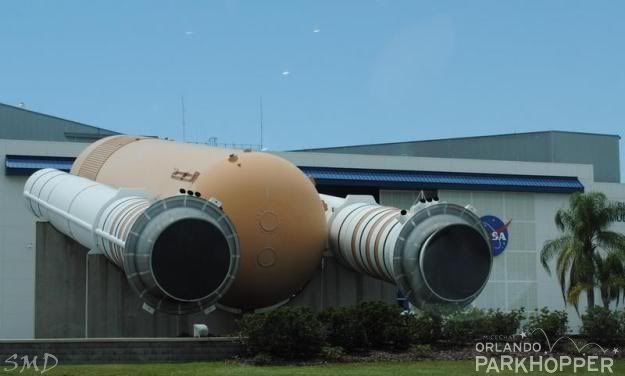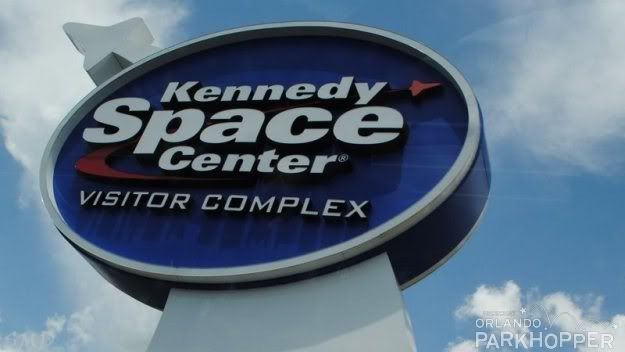 The outside seemed promising enough.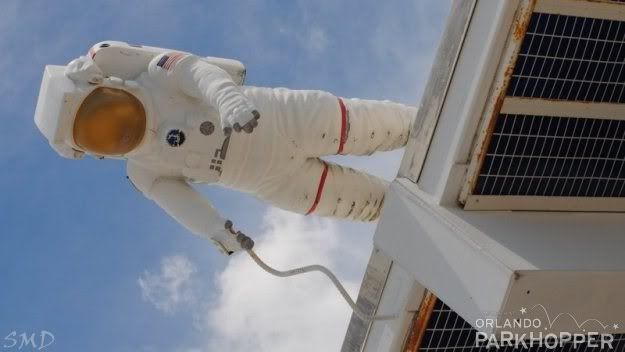 I have a feeling I'm not in Tampa anymore...
The entrance is nice, no charge for parking and after a little hiccup with their computers going down, we ended up inside.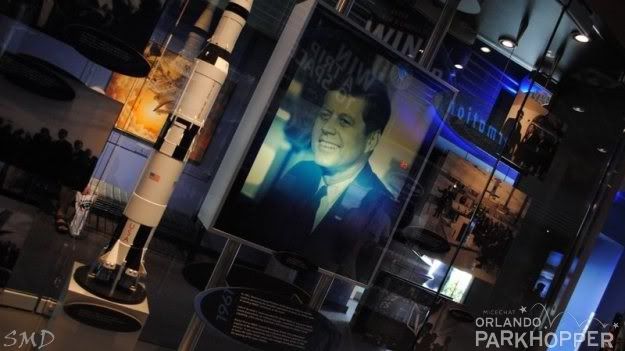 The origin of the location, with a tribute to the president whose namesake graces the facility.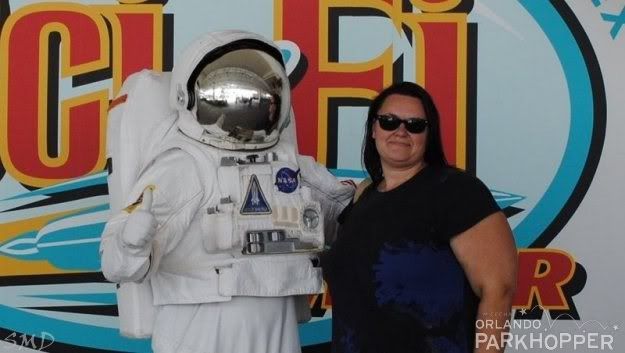 They are featuring a few exhibits from the Star Trek universe and while I wouldn't cross that line and consider myself a "Trekkie", I definitely love Star Trek: The Next Generation, so to see props, costumes and the like from all of the different series, was a nice treat for my family.
Ok, I completely geeked out when I saw Engineering, maybe I am a Trekkie?
They had a lot of items on display, including various busts of some of our favorite characters.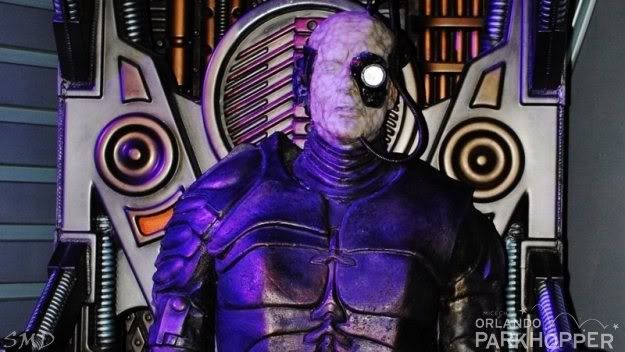 We are the borg, resistance is futile!
Recognize this face?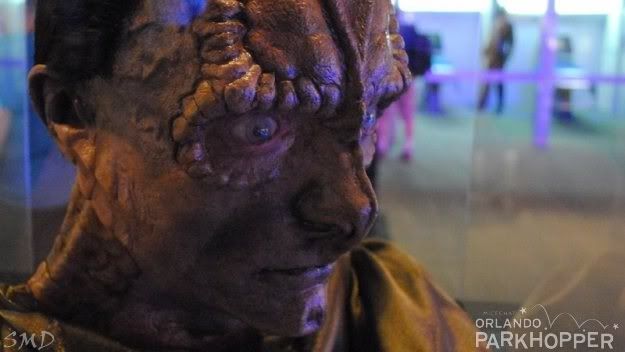 How about this one?
There were also plenty of costumes encased that belonged to various characters. Can you name them? Should I admit that we knew all of them?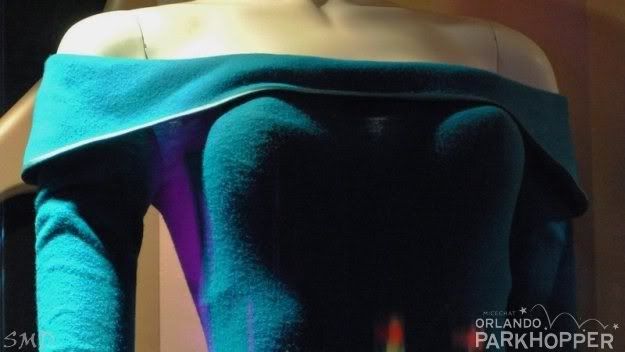 Well now I'm just getting started with our day, there is so much more to come next week, more Star Trek, massive rockets on display, landing pads and a shuttle craft flight with Worf! Check back next week for Part II!
Florida Welcome Center(s) Open 1hr Later in July
Get your Florida maps, brochures & free orange juice for an extra hour this month! All highway Official Florida Welcome Centers will be open till 6 p.m. for July. Stop in on your next visit!
Welcome Centers
Official Florida Welcome Center (I-10)
Official Florida Welcome Center (US 231)
Joseph O. Striska Official Florida Welcome Center (I-75)
Official Florida Welcome Center (I-95)
Games People Play
Now through September 10th - Orange County Regional History Center - Orlando, FL
Starting with the pinball machine, journey through time to discover how electronic games have evolved, through the first computer games and rise and fall of the arcade, to the advanced game consoles of today.
Kennedy Space Center - Star Trek Exhibit
Now through September 5th
Appearing for the first time in Florida, STAR TREK: THE EXHIBITION, presented by EMS Exhibits, Inc., is an interactive exhibit of authentic Star Trek artifacts from the past 45 years, featuring one-of-a-kind costumes, props and filming models from Star Trek television series and feature films. Together these elements offer, Star Trek fans and novices alike, an opportunity to experience first-hand the imagination, artistry, technology and meticulous craftsmanship that have made Star Trek the most enduring science fiction franchise in history.
Mangomania! Fruit Fair
July 30th & 31st
- Pine Island, FL
Adults: $6.00
Children: 10 and Under
FREE
!!
Mango Mania is a summer festival and celebration of Pine Island's Mangos and other tropical fruits.
It is a festive, informal and incredibly fun family event.
Orlando Science Center - Guitar: The Instrument that Rocked the World
Now through September 11th
The National GUITAR Museum announced that its touring exhibition, GUITAR: The Instrument That Rocked The World will launch worldwide at the Orlando Science Center. The 5,000 square foot will explore the history and evolution of the guitar-from lutes and lyres to modern high-tech instruments-and show how the instrument became the cultural symbol it is today.
Where the Past Meets the Future: The Art of Fay Grajower
Now through September 28th - Florida Holocaust Museum - St. Petersburg, FL

Women of Ybor: 125 Years of Influence


Now through October - Ybor City Museum - Ybor City, FL
A new exhibit honoring the amzing contributions women have made to Ybor City throughout its 125-year history is on display at the Ybor City Museum State Park. History is often told from a male perspective, while the equally-important female story often goes untold. This exhibit seeks to tell that story by exploring the role some of Ybor's earliest women had in shaping the town, as well as the positions women would hold as Ybor's history unfolded. You will learn of womens' contributions to almost every aspect of the community, including business, education, medicine, the arts, and civic life.
Don't forget to check out the other areas of MiceChat that offer news, updates and photos about the other Disney Parks around the World!
MiceDeals

- MiceChat's daily deals site for Disney and theme park fans has finally launched!!! You won't want to miss out on these great deals for Orlando and Anaheim entertainment, theme parks, restaurants and hotels. Check out the site and don't forget to sign up at the top of the page so you don't miss out on any of our awesome deals!

MiceTube

- Introducing MiceChat's new channel on YouTube. Kevin Yee, Sarah Snitch, Dustysage and the MiceChat crew have been uploading entertaining videos weekly.

Dateline Disneyland

which is packed with great news and photos from the Disneyland Resort.

Weekend Update

Offers a world of Disney theme parks as well as other sights and landmarks!
In The Parks offers news, updates and tips from Disneyland and other Southern California offerings.
SAMLAND - Your weekly look at some interesting tales from Disney history.
We want your photos! Contribute to the Orlando Parkhopper by emailing orlandoparkhopper@miceage.com with your submissions. We welcome volunteers for single contributions as well as permanent "Parkhopper" staff.

Thanks to our fantastic and talented crew of writers, photographers and news contributors who work hard every week to bring you the latest information available: