Construction, construction, construction! That is the theme of the week as photos of all your favorite parks are featured today. From Halloween to Tinkerbelle's Magical Nook, there's something for everyone to see in today's update.
New This Week:
Feature of the Week: The Seas With Nemo and Friends
Fantasyland Construction Photos
Tiki Tiki Room Photos
Tinkerbelle's Magical Nook Photos
A Magic Kingdom Trip Report
Art of Animation Suite News & Photos
Busch Gardens Lioness Birthdays
Howl-O-Scream Construction Photos & Website Update
Halloween Horror Nights Construction Photos
Cirque Dreams Ending at Busch Gardens
Sea World Trip Report : Part II
Harry Potter Dragon Challenge Changes
City Walk Miniature Golf Construction Photos
Halloween Horror Nights Construction Photos
Jimmy Neutron Construction Breakdown Photos
Cirque Dreams Ending at Busch Gardens
WALT DISNEY WORLD
MAGIC KINGDOM


FANTASYLAND CONSTRUCTION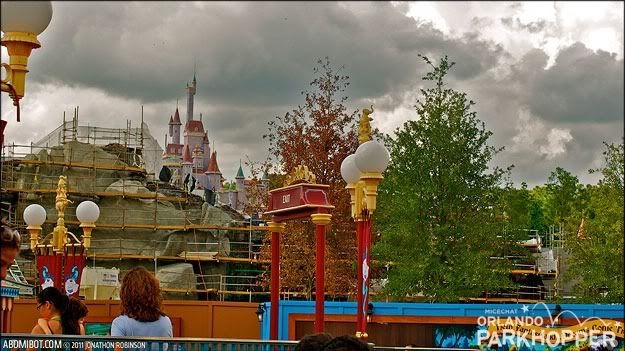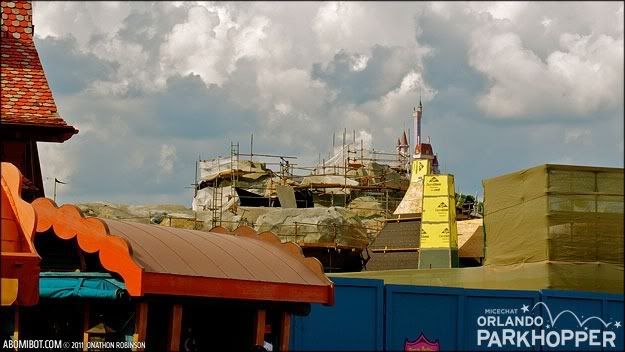 TIKI ROOM PHOTOS

- Miles Bresin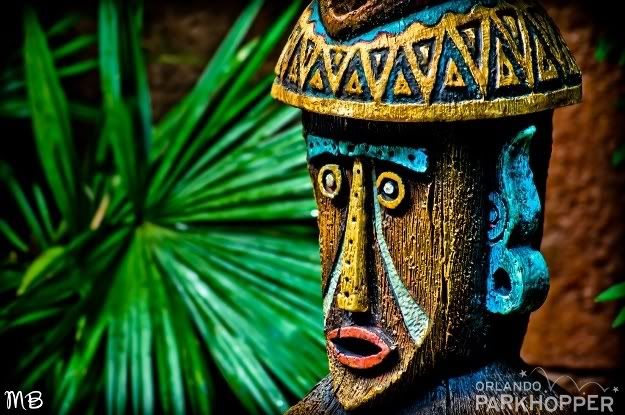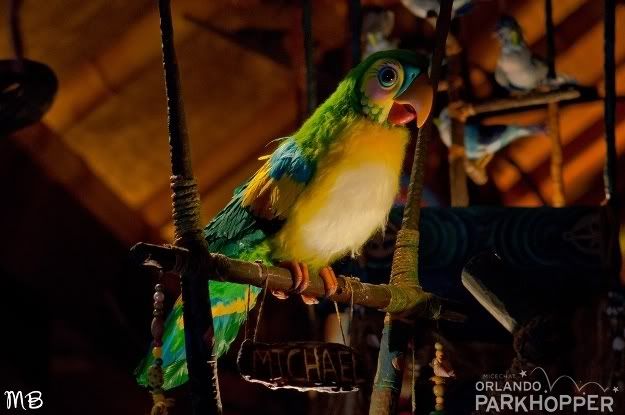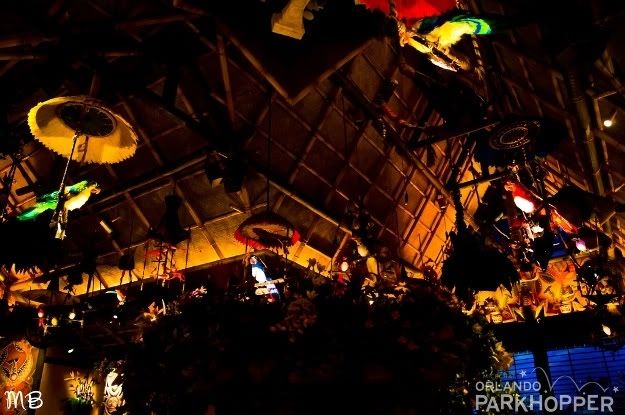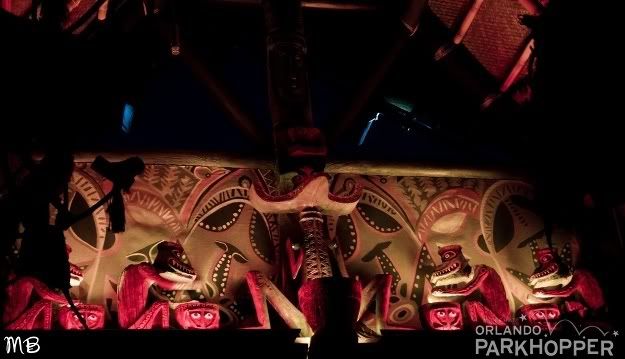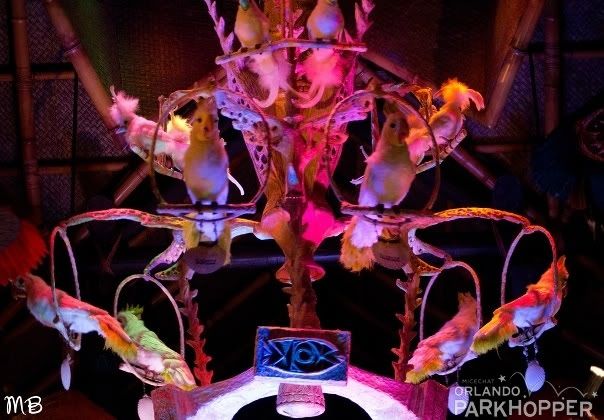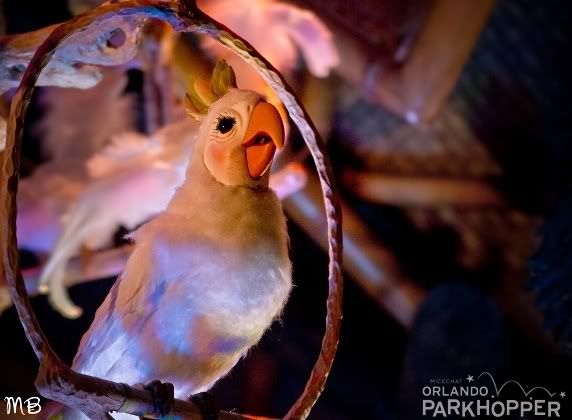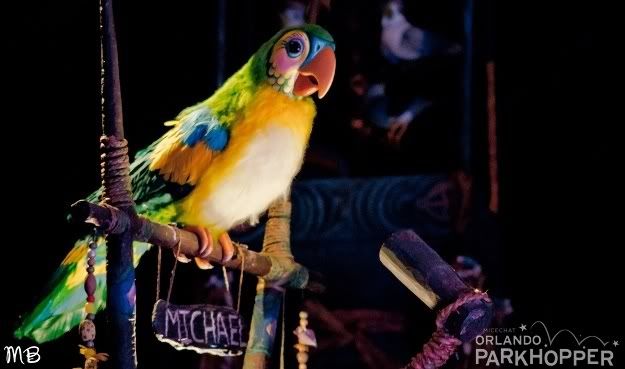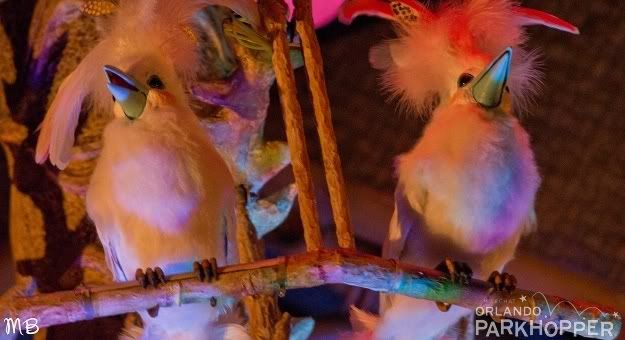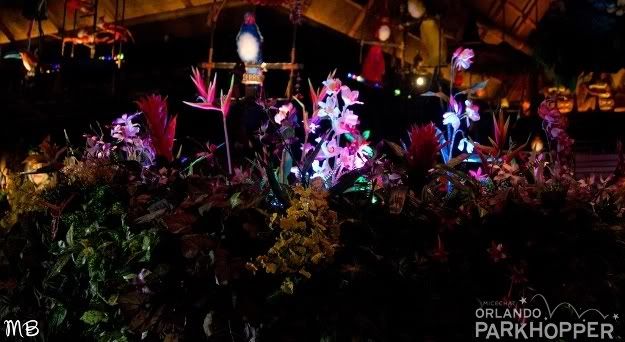 TINKBELLE'S MAGICAL NOOK
Parkhopper Miles shows us Tinkerbell's Magical Nook in Adventureland.
Miles Bresin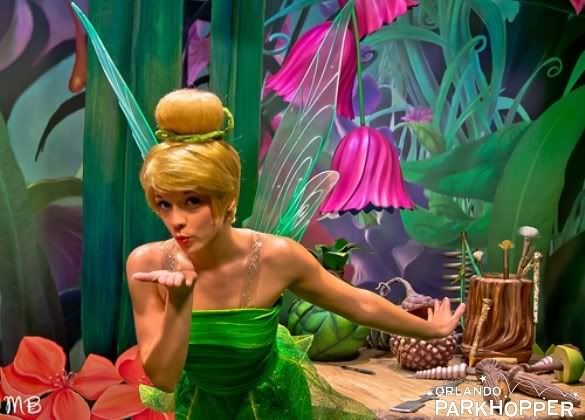 MAGIC KINGDOM TRIP REPORT
ABOMIBOT's day inside the Magic Kingdom.
ABOMIBOT
My partner and I are in our third month of citizenship here in Florida and our third month being Orlando Parkhoppers! And we've developed the habit of limiting our trips to just a few hours for some unknown reason. Yes, we have tons of work to do getting our new home in order and yes we keep being drawn to our pool like moths to a flame. But this last weekend we set out to break our three hour rut and spend a day in the Magic Kingdom. Here is a report from that trip in photos. And, as usual, there is a snarky caption or two thrown in for good measure.

But first please allow a brief pause for a word from my inner geek. Every photo you are about to see was taken with a fixed focal length 50 mm lens called a prime. And all that gobbledygook basically just means the lens has no zoom. So the only way to make things bigger or smaller in the frame is to walk closer to or farther away from the subject. Not only does a park trip with this kind of limitation make image capture more fun and challenging, it also makes for a much smaller and more portable kit! We now resume your regularly-scheduled trip report.

We arrived mid-afternoon and were placed in row 62 of the parking lot. But because Sundays are Evening Extra Magic Hours in the Magic Kingdom, 3:00 PM or so is about the time a lot of people go back to their hotels for a break before returning later for some late night fun. So despite the long courtesy shuttle trek to the Transportation and Ticket Center, the park was not that crowded.

We were lucky enough to stumble on the Enchanted Tiki Room soft opening the day before the official premier. Yes we could nit-pick it until we're blue in the face but the most important thing to remember is a wrong has been righted here, folks. All the birds sing words and the flowers croon and Gilbert Gottfried is poop outta luck in the tiki tiki tiki tiki tiki room. As it should be.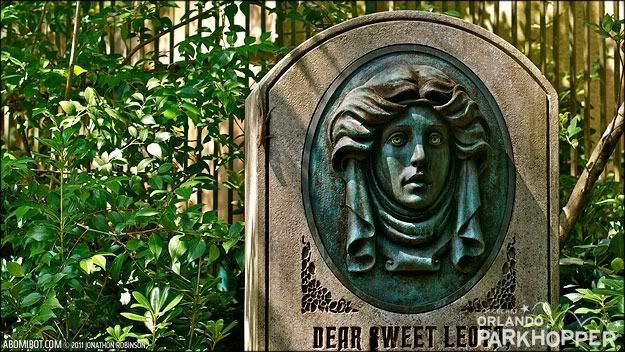 For us, summer afternoons are meant for gathering Fast Passes for redemption after dark when the heat breaks and riding attractions with air conditioning! So we followed up the Enchanted Tiki Room with Haunted Mansion, here sporting the addition of a now-common lizard in Florida called an
anole. Can you see him there on the side of Leota's tombstone?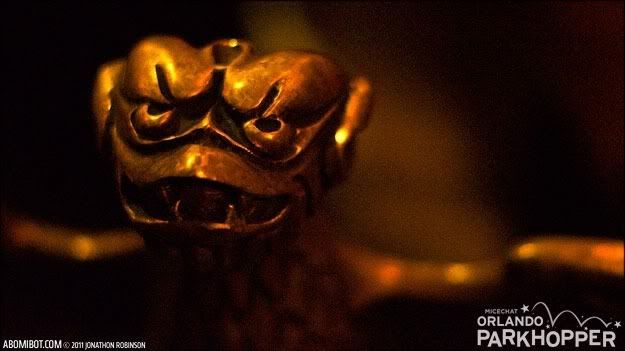 Just another less-than-perfect stop on my quest to take the perfect bat stanchion photo. One day you will be mine, perfect bat stanchion photo. One day you will be mine.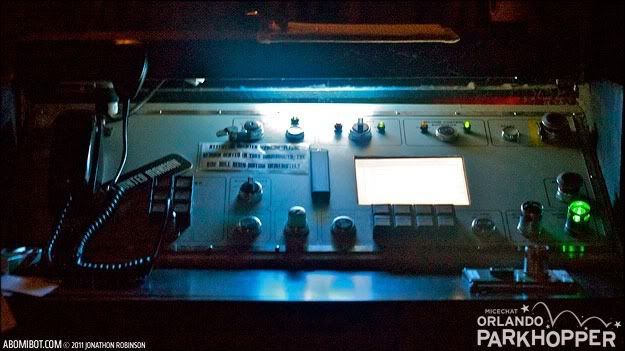 I imagine the day-to-day reality of operating an attraction like HM can be challenging and maybe even tedious. But I get googly-eyed and goosebumped when I think about learning what each and every button and dial on this Cold War-era control panel does. The script printout taped near the microphone says, "Attention Haunted Mansion: Please remain seated in your doombuggies, the ride will being motion immediately." I understand the need for plain language, especially when making a safety announcement. But might there be a way to say it in a more mansion-appropriate way? Hearing an attraction referred to as a ride while I'm on it kind of makes my heart sink a little. One of my worst-ever memories of a CM was at the end of PoTC last year when a very young, very obnoxious-voice operator literally screamed into the loudspeaker, "Yo ho, yo ho its time to get off the ride!" Daggers. I stared murderous daggers.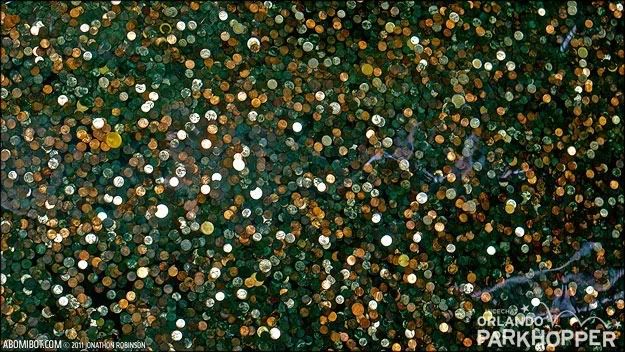 The next stop on our quest to stay cool was Small World. You can always tell how long its been since the last rehab by how thick the carpet of coins beneath the water is. Clearly its time.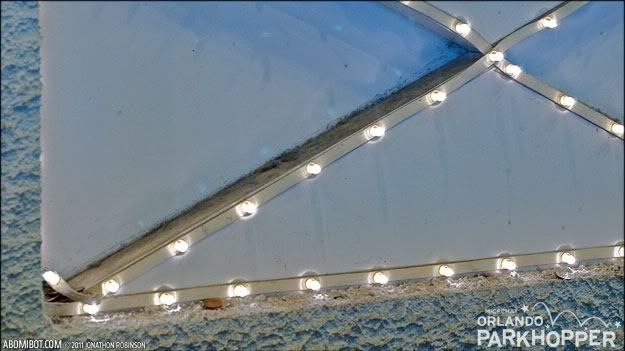 And if the coins don't tell the story, look at the dust bunnies and wonky popcorn lights. Do you think the kids notice this stuff? Because dusty magic isn't magical at all. It is sad and creepy. And remember, I had no zoom. This stuff is at eye level and an arms-length away from guests.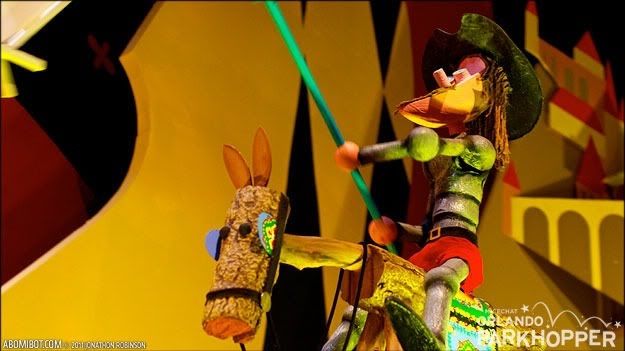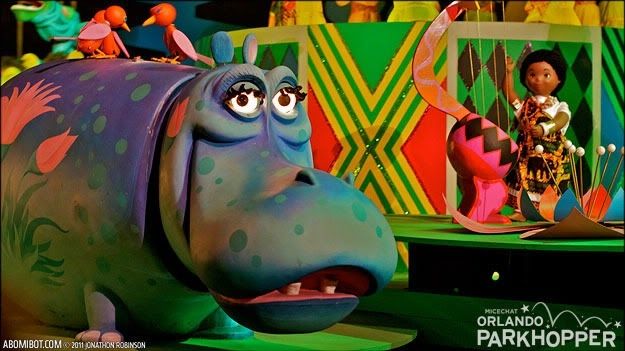 Even a bit dirty, however, Small World is still totally hippodorable. I just made that word up, by the way. So I guess I should've typed "Hippodorable TM (R) (C)".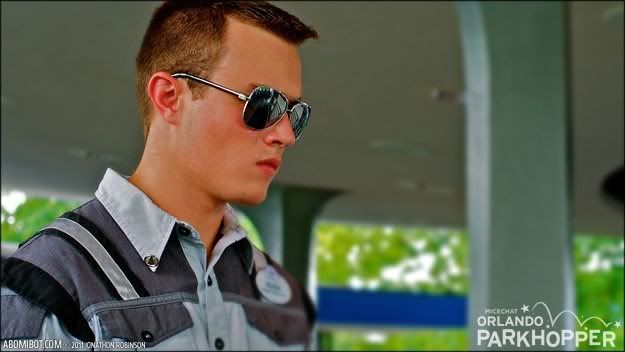 I would like to caption this photo by merely saying I apprec

iate the college program.
Looping back across the hub we pause next to Move It! Shake It! Celebrate It! Street Party to take a photo of what looks like Woody having a spell of the hand cramps. By the way, did you know you can increase the excitement of a mini-parade-thingy by Adding! Exclamation! Points! After! Every! Word! in the Title!?! Because why develop stellar ideas and build innovative floats when punctuation don't cost a thang, right?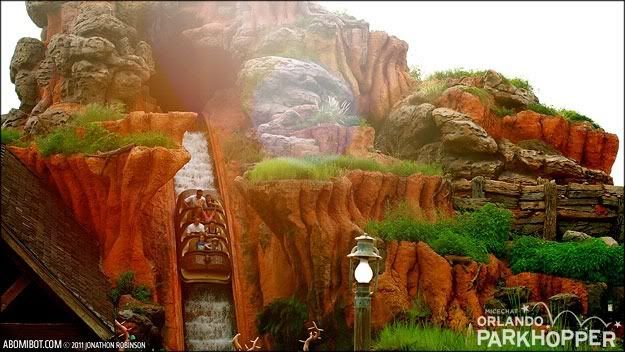 Funny how the youngest on board is the only one who commits wholeheartedly to the experience by throwing his arms in the air. He has clearly gone to his laughing place. Rock on, kid.


Yo ho, yo ho its time to get on the ride.
Who? What? Why? I can't... is that? Huh? I miss squid face.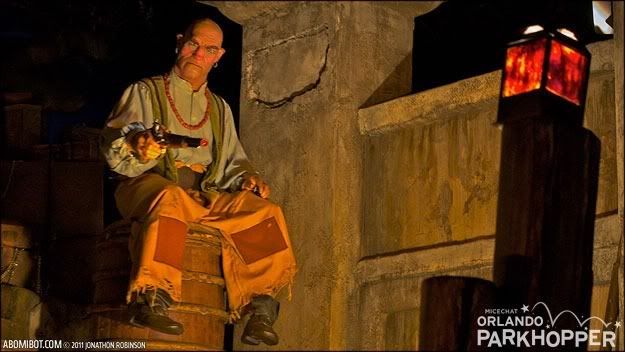 Sexiest pirate ever. There. I said it.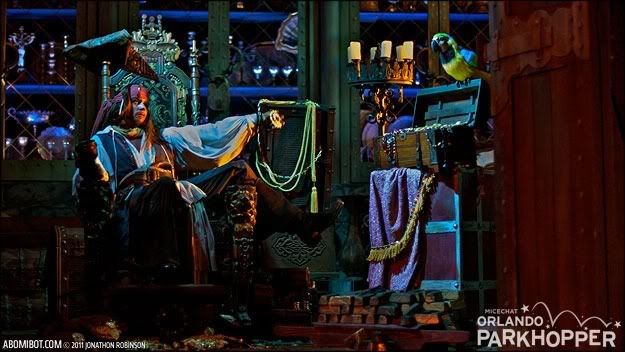 I finally took a photo of the final Jack AA that doesn't look like a glassy-eyed zombie.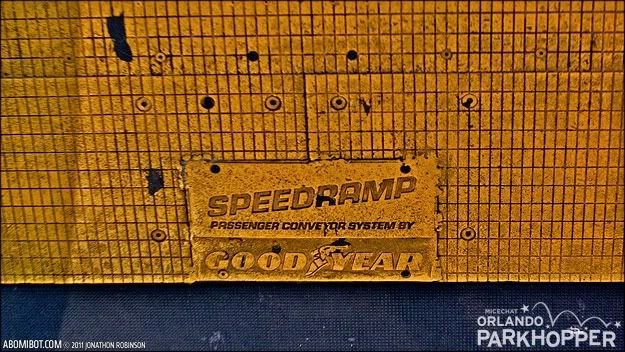 Our cities should be filled with speedramps, monorails and peoplemovers dangit! Now that would create a job or two. Just saying.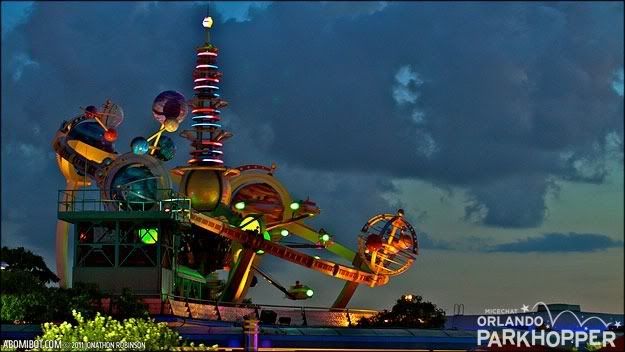 Nighttime descends and Tomorrowland comes to life. They were actually distributing Fastpasses for Stitch believe it or not. Were I more civic minded I would've stationed myself in front of that bank of ticket machines and warned people how getting a Fastpass for Stitch's Great Escape may lead to abdominal cramps, dizziness, face planting, chili dog nostril and existential crisis.
The Space Mountain Fastpass line looks longer here than the Standby... but nearer to boarding the Standby line hid five or six switchbacks the FP line didn't include that night. Whew!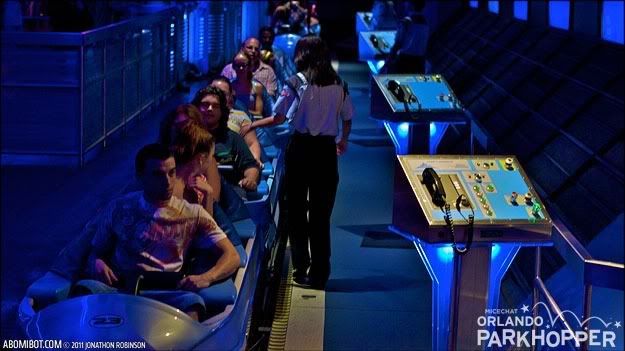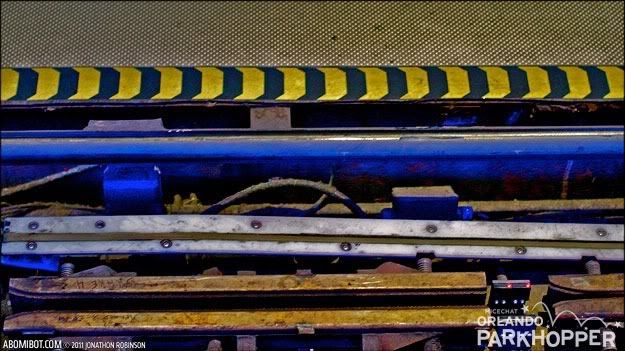 Greasy, fuzzy and yet a thing of mechanical and graphic beauty.


It was a one-eyed, two-armed sitting metal people, uh... pleaser, I guess?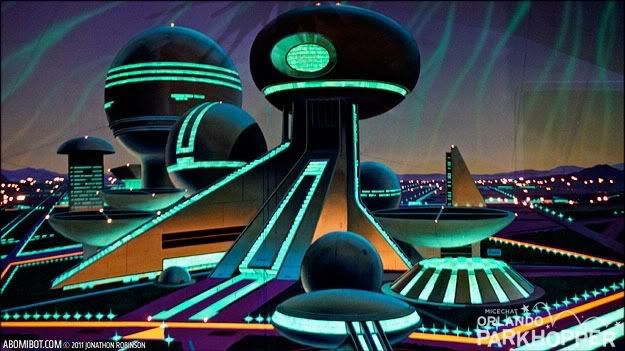 I want to go to there! Clearly those inverted half-domes with four red lights each were meant to be landing pads. But I wonder why the artist(s) didn't include some sort of spacecraft docked and/or about to land on at least one?


If you've had your fill of magic and don't have it in you to close the place down I highly recommend exiting just as the first Electrical Parade starts around 9:00 PM. Lightly-crowded monorail, empty courtesy shuttles, no traffic on the way out! A nice, easy way to go home.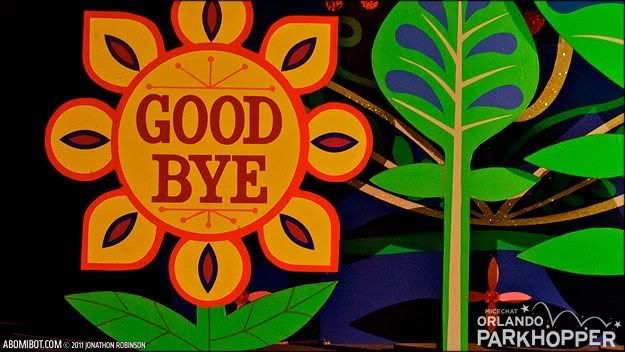 Thanks for reading and have a Magical Day, folks!
You can see stuff that didn't make the OPH cut in
this post
at his photo blog
ABOMIBOT.COM
.
EPCOT

FEATURE OF THE WEEK:
The Seas With Nemo & Friends

It took an astonishing seven years for Pixar to release an animated feature that made more at the box office than the millions of dollars generated by Finding Nemo. So it was only a matter of time before the Epcot Future World Pavilion known as The Living Seas was Pixarfied into The Seas with Nemo & Friends Pavilion. But its signature attraction of the same name in which guests board "clammobiles" to help find Nemo (lost again; clearly directionally-challenged) didn't open until three and a half years after the film's release and a little over six years after the original Seacab entry attraction closed.
The first hint of what was to come was a re-theming project that began with some exterior enhancements within about six months of the film's release and the debut of the popular interactive character experience Turtle Talk with Crush. And it may have been what has been called the unexpected success of this change that finally green-lit the budget for the new dark ride featuring a journey through a simulated ocean with video-projected Finding Nemo characters, dimensional reefs and other Nemo-themed undersea props, a scary animatronic angler fish on the end of a robotic arm, an East Australian Current sequence and views into a real aquarium with real fish swimming right next to the talking computer-generated ones. But some have grumbled the budget wasn't big enough and rate the clammobile ride a C-ticket experience at best.

However despite some detractors the experience is charming with moments of real beauty and personality. Omnimover-style ride systems are always cool even when in a fixed position relative to the ride path as found here. And the queue is a gorgeous and immersive pre-show walkthrough on par with the best of Disney Parks attractions. The entire experience serves as a rite of passage that plunges you into the the undersea world that is the central theme of the pavilion. In addition to an ocean-themed gift shop, educational opportunities and smaller aquariums full of clownfish and blue tang (Nemotis Clownfishus andDoryius Forgetamuchas) the pavilion includes a 5.7 million gallon aquarium in which you can scuba dive if you have money to burn or just watch live versions of what's on your plate through an enormous transparent wall in the signature seafood dining experience Coral Reef Restaurant.

Here is a selection of photos from this week's feature attraction, The Seas with Nemo & Friends.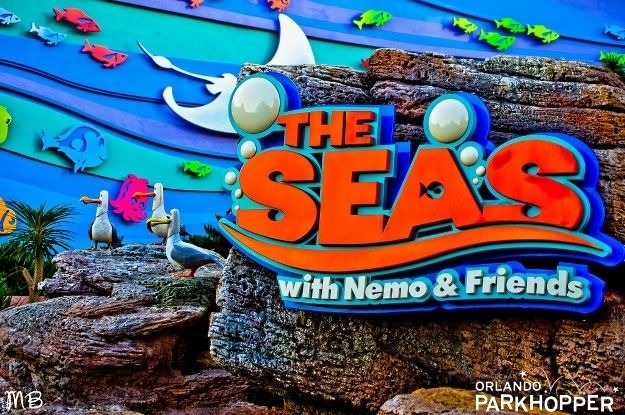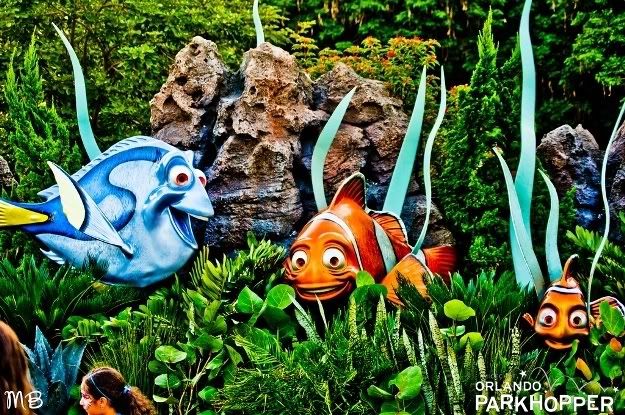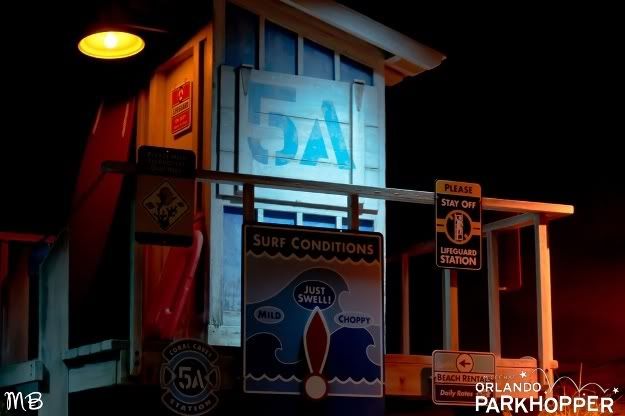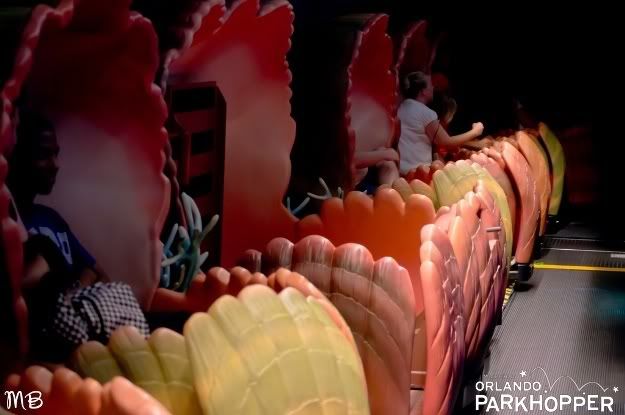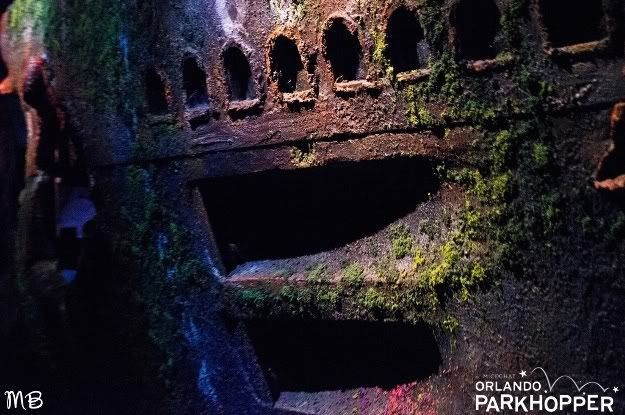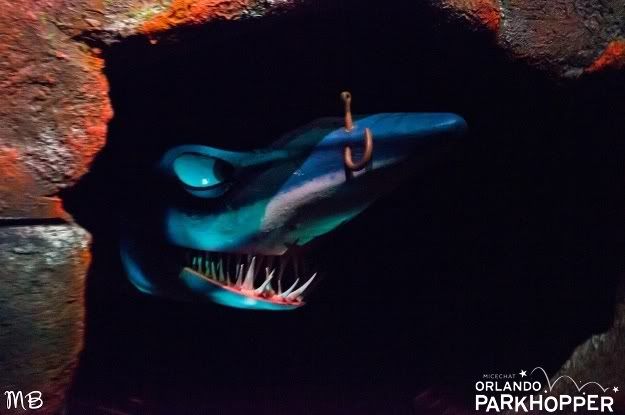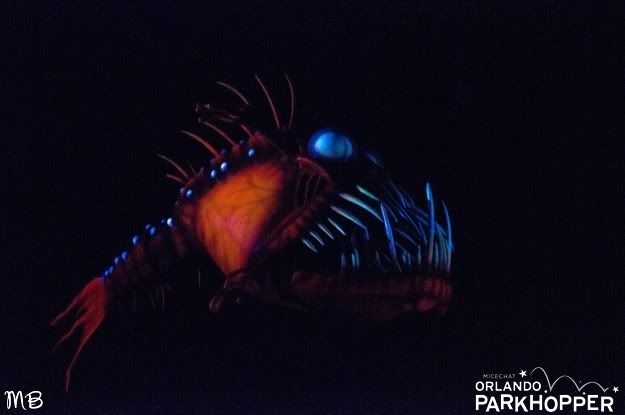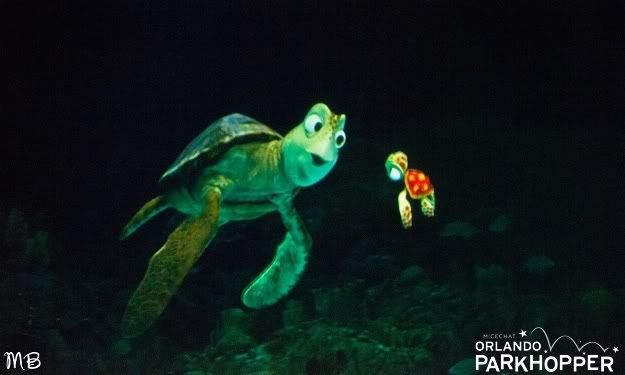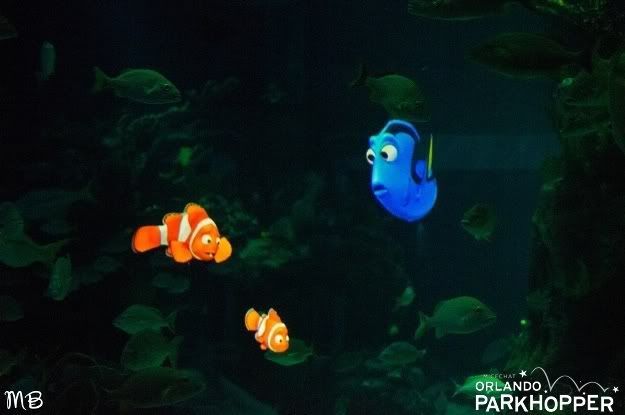 WALT DISNEY RESORTS


First Look At Disney's Art of Animation Family Suites
Family Suites will be available in the Finding Nemo, Cars and The Lion King Courtyard areas of the resort. With the ability to accomodate up to six guests, they will be twice the size of standard rooms and one wonders if they layout will be akin to those you'd find in the All Star Music Resort. The Little Mermaid will offer standard rooms that will sleep up to four guests, with both becoming available in late 2012.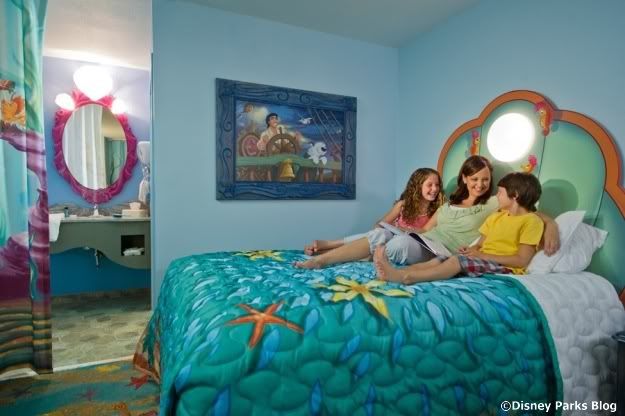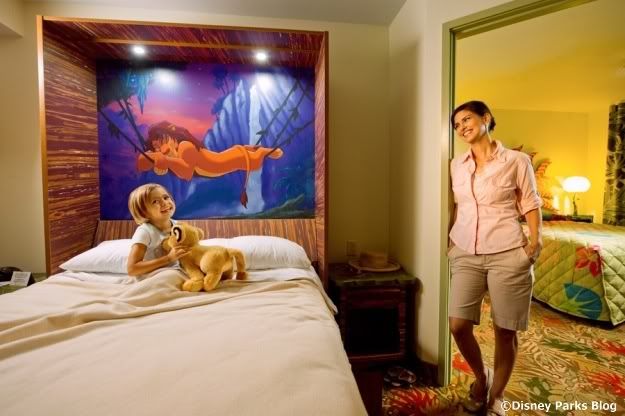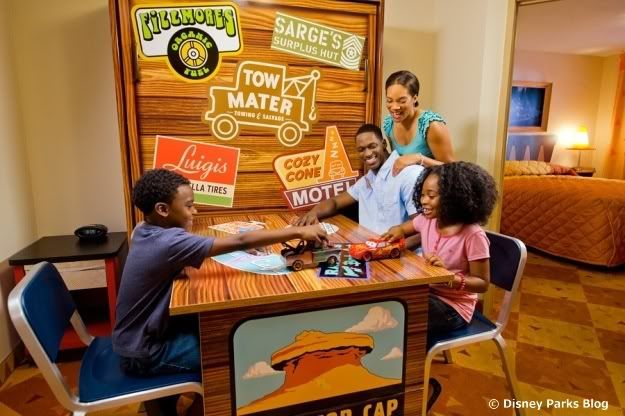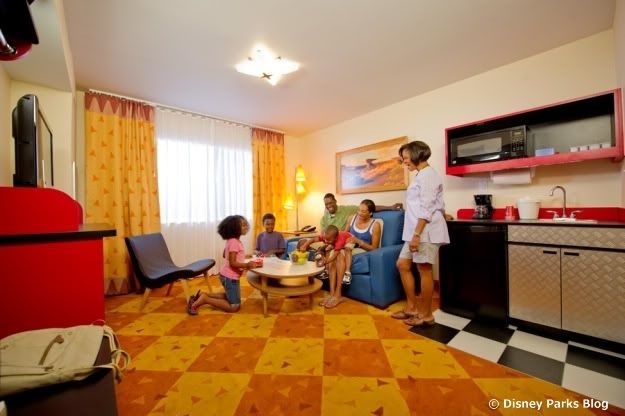 HIDDEN PARKHOPPER

Where are the Parkhoppers this week? It's up to you to

decipher
the picture and see if you can find us. Every week we'll provide a partial image of a photo and it will be your job to guess where you think we're hiding! The 1st person to guess correctly will have their name featured in the following week's game listed along side the correct answer. Good luck!!
Week 2
Week 1 Answer:
The Sum of All Thrills


Congratulations to
nnic
for being the 1st person to correctly identify the location of the hidden parkhopper!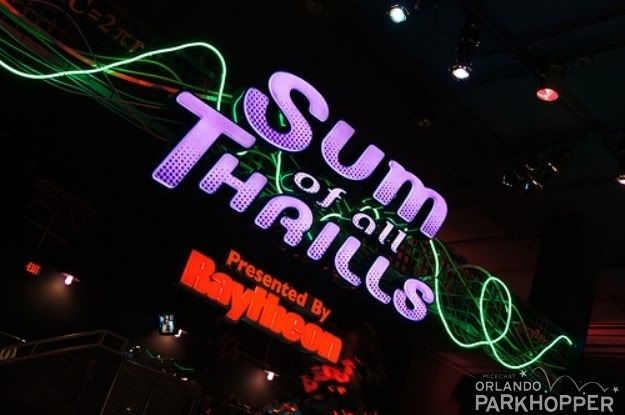 Celebrating Lioness Birthdays at Busch Gardens

Iris and Rose, two female lionesses just celebrated their fifth birthdays last weekend and Busch Gardens threw them one "bloodsicle" party! A tasty treat, made up of leftover meat, bones and blood that is frozen together with water to create the perfect lion treat on a hot summer day.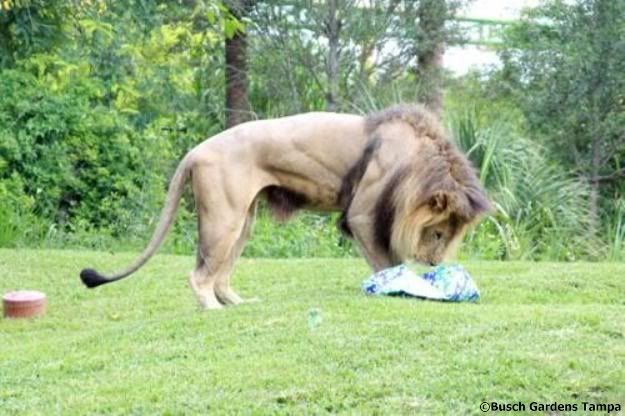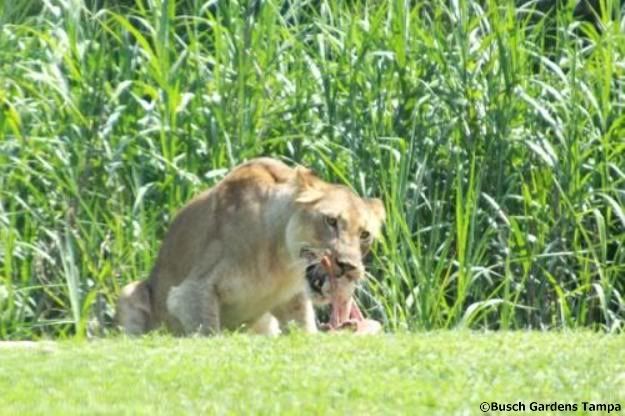 Our resident Parkhopper Aimster was on hand to witness what happens when the party ends in the lion's den.

The "Death Row Vengence" Howl O Scream House has now been fully constructed, with the outside walls now set in place.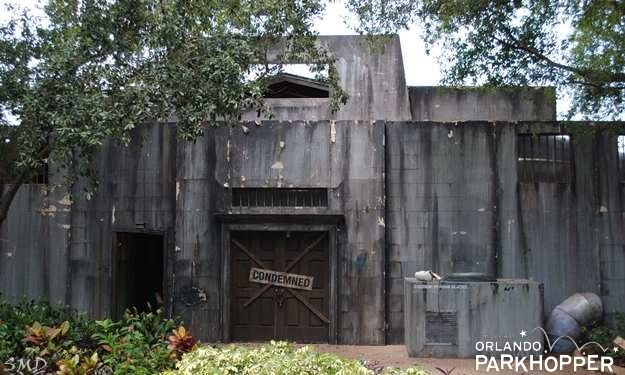 In other Howl-O-Scream news, the website for the new year is now up and the theme appears to be "zombies". As your editor I have to admit there are very few things that terrify me, zombies however, are one of them. Can't wait!


Howl-O-Scream 2011


DON'T MISS YOUR LAST CHANCE TO SEE CIRQUE DREAMS JUNGLE FANTASY

After 971 shows, the limited-engagement, CirqueDreams Jungle Fantasy is coming to an end at Busch Gardens Tampa Bay, with the final show occurring on September 5th.
The groundbreaking theatrical, acrobatic and musical adventure opened December 3rd, 2010. For the past eight months Cirque Dreams Jungle Fantasy has resided in Busch Gardens' majestic Moroccan Palace, performing multiple shows daily.


My family and I had the pleasure of seeing the show last Saturday. It was very visually entertaining, with acrobatics abound, singing leads, and plenty of breath-taking stunts. - Parkhopper Summer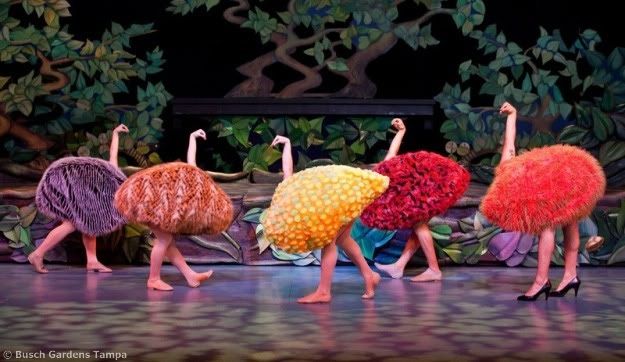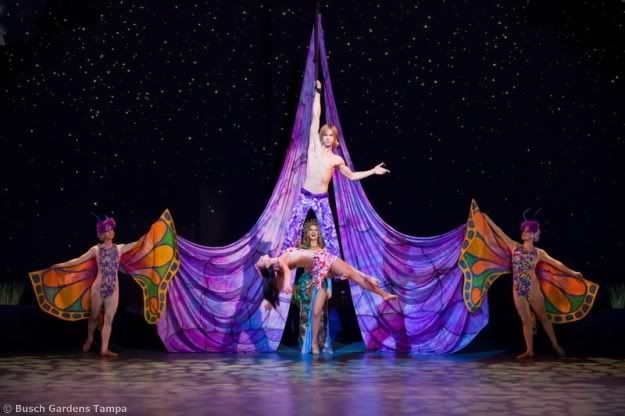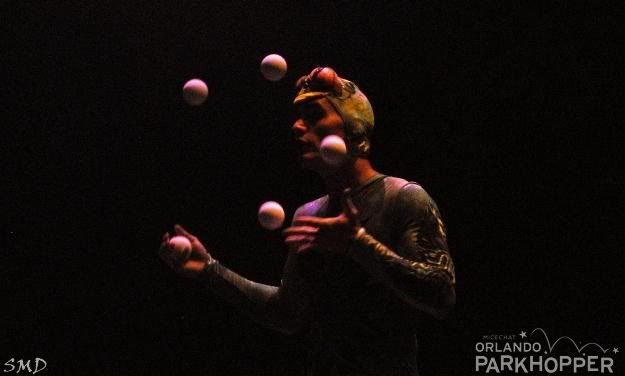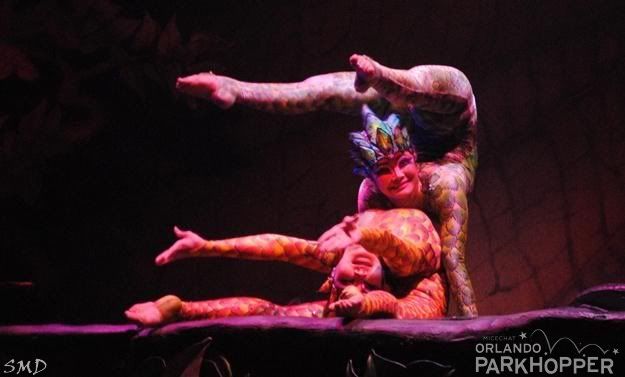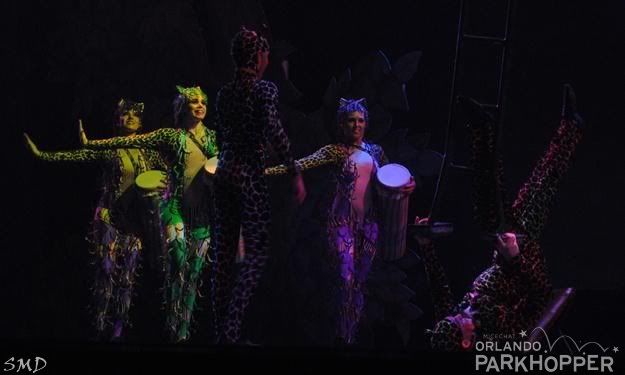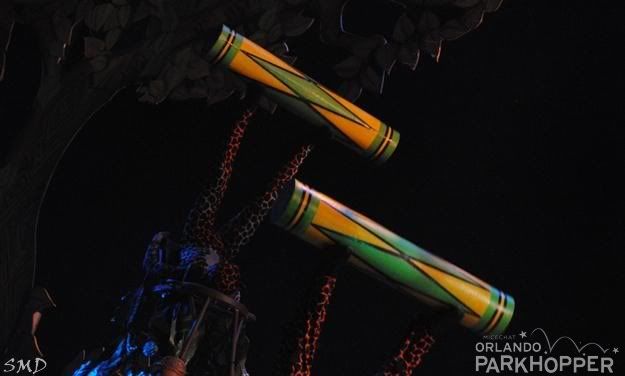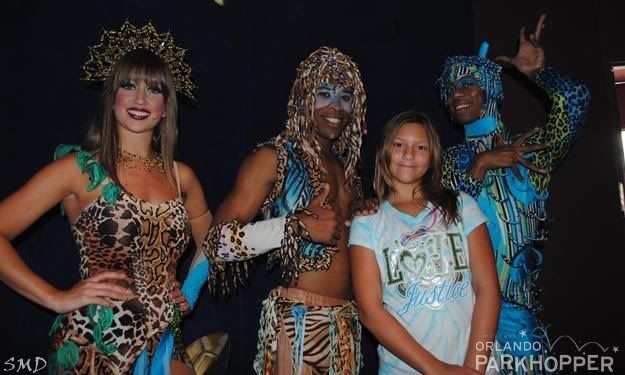 One of the things I love about Busch Gardens is after every show, the cast always poses for photographs, I wish they'd do that at Walt Disney World.

TRIP REPORT: PART II
Disnyfan89
After our Dolphin Encounter we decided to go check out the new Shamu show: "One Ocean" I personally HATED "Believe" and hoped that this show would be Waves better!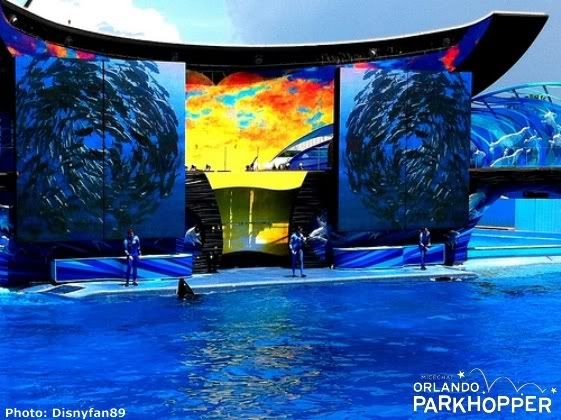 The main difference in the show is that the Trainers no longer get into the water with the Whales (yet!) and to make up for it they added tons of water fountains to the show for the Whales to swim through, around, under, and over. They also ditched the nauseating narrative from "Believe" and instead had a lose focus on conservation and the "relations" we build with animal in the ocean. The music I also felt was much improved.

They did however decide to keep what I feel was the worst part of "Believe". At one point in the show all the trainers go into the stadium and then encourage everyone to take their hands and put them in the shape of a whale fin and then have you to wave it up and down while shouting "SHAMU SHAMU". To me it stops the show and basically feels like im praising a whale on a cultist level. It was the only thing I disliked in the show!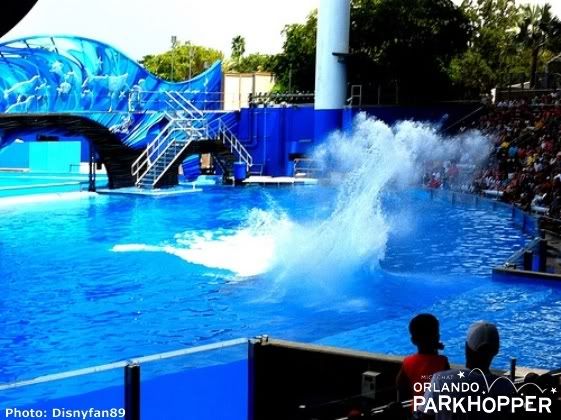 By "praising" the whale you are encourage him to give you a big splash.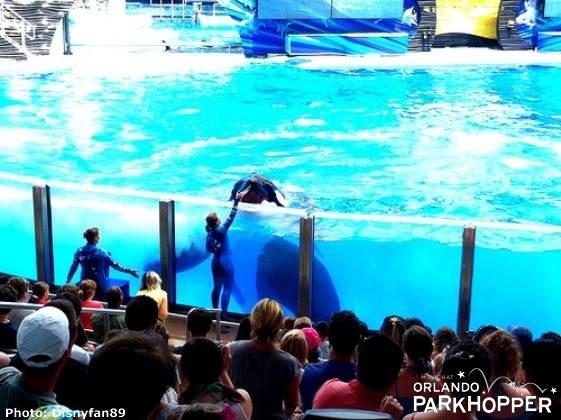 This is their biggest "Shamu" to give you a size comparison between trainers and whales!
Here he is out of water.
Finale moment of the show!

Stay tuned next week as Parkhopper Disnyfan89 contnues his adventure at Sea World Orlando!

DISCOVERY COVE


Lightning Strike at Discovery Cove Injurers 8

Guests visiting Discovery Cove discovered first hand what it;s like visiting the lightning capital of North America. While no one was in the water when lightning struck, it did hit close enough to those under shelter to send eight people to the hospital with various ailments.


Injuries Lead to Change for Harry Potter Ride

Universal Orlando has temporarily stopped launching both side of the Dragon Challenge attraction at Islands of Adventure. The reason? Two guests have been injured (on two separate occasions) by unidentified objects while riding, causing one to ultimately lose his right eye.
CONSTRUCTION UPDATES
MINIATURE GOLF CONSTRUCTION AT CITY WALK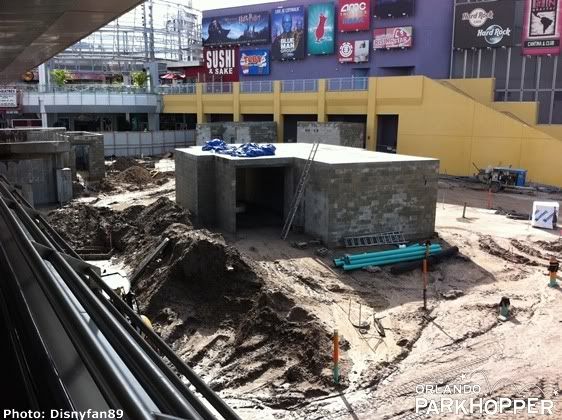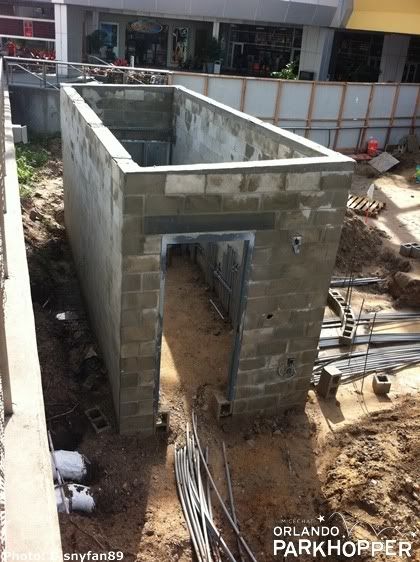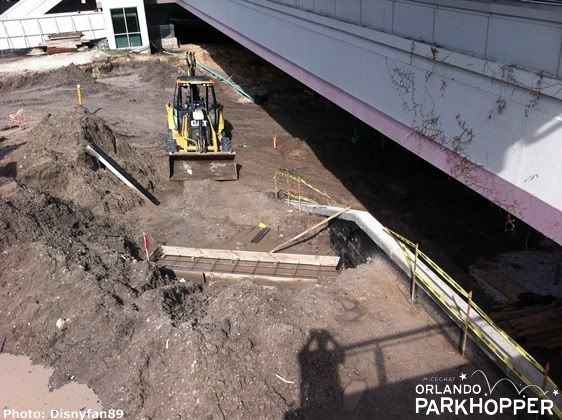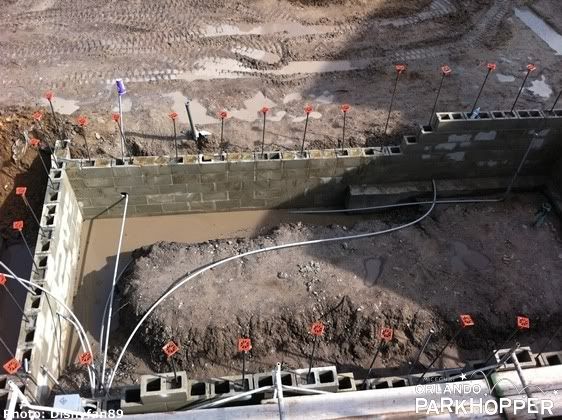 HALLOWEEN HORROR NIGHTS SCAREZONE CONSTRUCTION PICS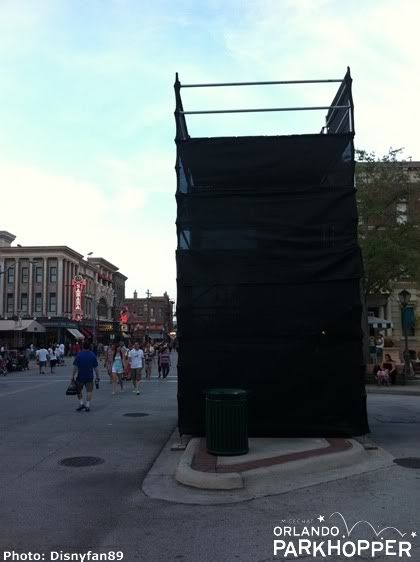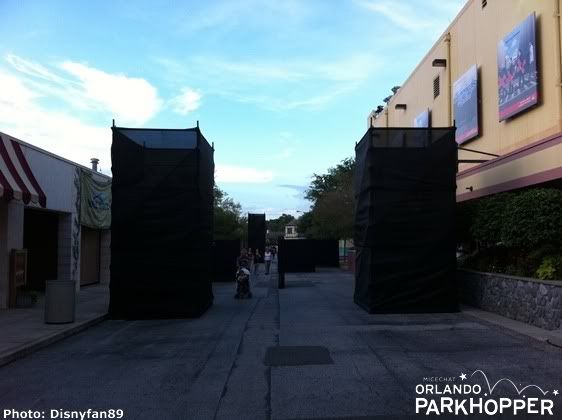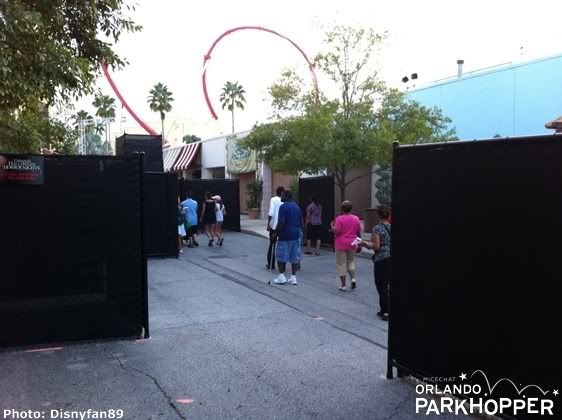 JIMMY NEUTRON CONSTUCTION BREAKDOWN


Kennedy Space Center - Star Trek Exhibit
Now through September 5th
Appearing for the first time in Florida, STAR TREK: THE EXHIBITION, presented by EMS Exhibits, Inc., is an interactive exhibit of authentic Star Trek artifacts from the past 45 years, featuring one-of-a-kind costumes, props and filming models from Star Trek television series and feature films. Together these elements offer, Star Trek fans and novices alike, an opportunity to experience first-hand the imagination, artistry, technology and meticulous craftsmanship that have made Star Trek the most enduring science fiction franchise in history.
Games People Play

Now through September 10th - Orange County Regional History Center - Orlando, FL
Starting with the pinball machine, journey through time to discover how electronic games have evolved, through the first computer games and rise and fall of the arcade, to the advanced game consoles of today
Orlando Science Center - Guitar: The Instrument that Rocked the World
Now through September 11th
The National GUITAR Museum announced that its touring exhibition, GUITAR: The Instrument That Rocked The World will launch worldwide at the Orlando Science Center. The 5,000 square foot will explore the history and evolution of the guitar-from lutes and lyres to modern high-tech instruments-and show how the instrument became the cultural symbol it is today.

Where the Past Meets the Future: The Art of Fay Grajower
Now through September 28th - Florida Holocaust Museum - St. Petersburg, FL

Women of Ybor: 125 Years of Influence


Now through October - Ybor City Museum - Ybor City, FL
A new exhibit honoring the amzing contributions women have made to Ybor City throughout its 125-year history is on display at the Ybor City Museum State Park. History is often told from a male perspective, while the equally-important female story often goes untold. This exhibit seeks to tell that story by exploring the role some of Ybor's earliest women had in shaping the town, as well as the positions women would hold as Ybor's history unfolded. You will learn of womens' contributions to almost every aspect of the community, including business, education, medicine, the arts, and civic life.
Don't forget to check out the other areas of MiceChat that offer news, updates and photos about the other Disney Parks around the World!
Show us you appreciate this column by sharing this page with your friends!
We want your photos! Contribute to the Orlando Parkhopper by emailingorlandoparkhopper@miceage.com with your submissions. We welcome volunteers for single contributions as well as permanent "Parkhopper" staff.
Thanks to our fantastic and talented crew of writers, photographers and news contributors who work hard every week to bring you the latest information available:
Today's update was made possible by the WONDERFUL folks at
Happy Limousine, MiceChat's official partner for transportation to and from the Orlando Airport or anywhere you need to go in the Orlando area. Happy Limousine offers one of the newest and most diverse fleets in Orlando which include sedans,Suv's,vans,stretch limousines, minibuses and motor coaches. Happy Limousine can transport clients to any destination in the state of Florida.
Happy Limousine offers luxury transportation at a budget price. MiceChat readers get a very special rate:
$5.00 off sedans, vans, suv's from Orlando International Airport to any Disney World or local Orlando hotel.

$10.00 off stretch limousine and buses from Orlando International Airport to any local area hotel.

$10.00 off published sedan & minivan rates from Orlando International Airport to Port Canaveral.

$15.00 off published SUV and 10-14 passenger van rates from Orlando International Airport to Port Canaveral

$20.00 published stretch limousine and bus rates from Orlando International Airport to Port Canaveral
Use Discount Code
MC5899
when booking your limo to receive discounts.
Please contact Happy Limousine toll free 1-877-642-7791 for further details. Nobody does better what they best!
Please mention the discount code at the time of booking. Coupon code only valid for round-trip transfers to and from MCO, SFB and Port Canaveral. Discount code cannot be combined with any other offers or discounts and has no cash value.