It may not be October yet, but it is Halloween Time for the Orlando theme parks, and the Orlando Parkhopper is here to bring you the latest on the haunted happenings. We'll take a look at the Walt Disney World resort with its Avatar announcement for Disney's Animal Kingdom, some parking lot changes and minor updates at the Magic Kingdom. Mickey's Not So Scary Halloween Party and EPCOT's International Food and Wine Festival are both in full swing. We then head over to Universal Orlando and their Halloween Horror Nights, previewing the 8 all new Haunted Houses, 6 new Scarezones, and everything that everyone has come to love and expect from Universal. Not to be outdone, Busch Garden's Howl-O-Scream scares up another amazing event this year. All this, plus information on Sea World's more kid friendly Halloween, Legoland's great deal for teachers, and some cool local events to check out! Welcome back to the Orlando Parkhopper.




While the Walt Disney World Resort turns 40 this week with relatively little fanfare, Kevin Yee and fellow MiceChatters will be there for the celebration and we're all invited! Of course, that news is easily eclipsed by the huge news announced regarding Disney's Animal Kingdom, which is set to receive its first new land in about a decade - the world of Pandora from James Cameron's blockbuster Avatar. We also check out the line up for EPCOT's Food and Wine Festival, some refurbishment updates around the resort, including the new parking lot for the Magic Kingdom, and information about a new Halloween offering at Fort Wilderness. But, enough of this "chit chat, yack yack, and flim flam," let's get to it!



AVATAR:
The big news (and surprise!) of the week came from the unexpected announcement that James Cameron's Avatar is coming to the Disney Parks, beginning in Disney's Animal Kingdom. While the details are still quite sparse, the Disney Parks blog, as well as subsequent post by Tom Staggs and an interview with James Cameron have revealed that construction is scheduled to begin in 2013, allowing guests to experience Pandora in approximately 5 years. The reported $400 million project is also planned to be more than just an attraction; the plan is to incorporate approximately 12 acres into "multiple attractions, entertainment, merchandise locations, restaurants and other immersive elements." What that means is anyone's guess, but you can count on the Orlando Parkhopper to keep close track of the news and progress on this exciting development.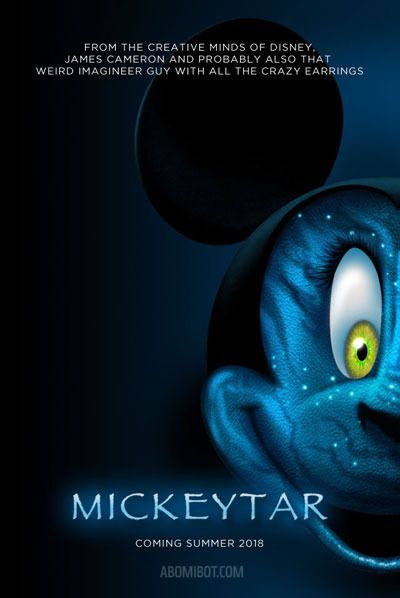 Perhaps this is a future attraction poster at Disney's Animal Kingdom?

Are you excited about Avatar Land? Would you have rather that Disney finally built the Beastly Kingdom? We'd love to hear what you think in the comments below.

Welcome to Facebook - Log In, Sign Up or Learn More

We hope to see you there!

Mickey's Not So Scary Halloween Party
September 13, 16, 20, 23, 27, 30 & October 2, 6, 7, 10-11, 13, 16, 18, 20, 21, 23, 25, 27-28, 30-31 & November 1

A special event held on select nights Sept - Nov, MNSSHP gives guests the opportunity to dress up in their favorite Halloween costumes. In addition to the attractions, special entertainment is included: Mickey's "Boo-to-You" Halloween Parade, Happy HalloWishes - a fireworks show where Disney Villains go trick-or-treating in the sky and trick-or-treating areas of the park available to gather your favorite candy.

Are you attending Mickey's Not So Scary Halloween Party? What will you be wearing? If you'd like to attend the event with lots of friends, the MiceChatters will be attending on Friday October, 21st. We'll have more details about the exact time and location of our meet-up in the weeks to come. But please feel free to purchase your tickets and join us for a not so spooky night of fun (and lot's of candy).

AROUND THE MAGIC KINGDOM: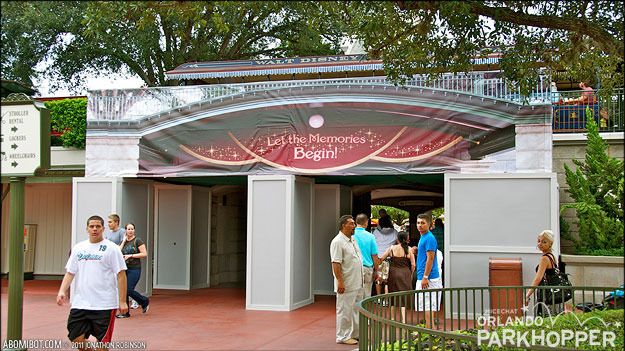 The Main Street Station underpass facades are getting some TLC. While the left side is behind walls and a printed tarp...



...the right side provides a glimpse of what's in store.



Shiny, new copper flashing on the roof! Should make for a nice view from the train above.




A panoramic photo showing the extent of the construction walls around Swiss Family Robinson Tree House.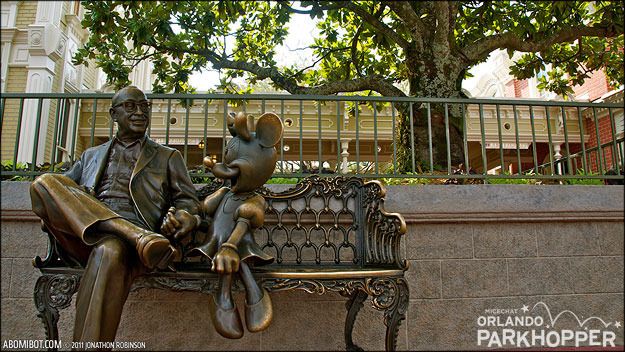 Roy and Minnie have been moved nearer to City Hall to accommodate some central HalloweenTime decor. A nicer, more quiet, and shady spot for the tribute statue.

PARKING LOT CHANGES:
While everyone else might be talking Avatar, we at the Orlando Parkhopper are showing our true colors by geeking out over another sort of change: the Magic Kingdom parking lot is getting a facelift! The lot will be split into 2 sections, heroes and villains. From there, it will be further split into specific characters such as Rapunzel, Captain Hook, Ursula, and Woody. The lot will also be color coded, so you'll have three chances to forget where you parked (hero/villain, character, color).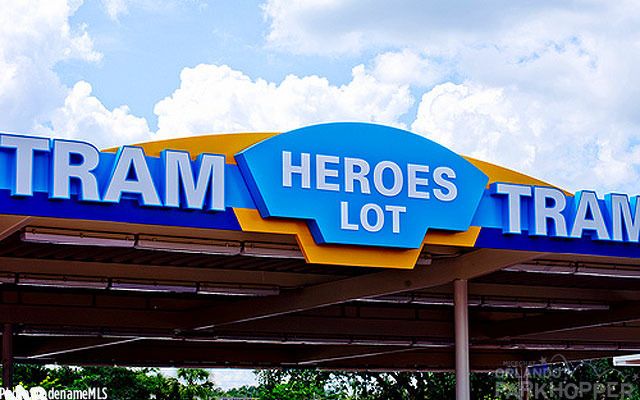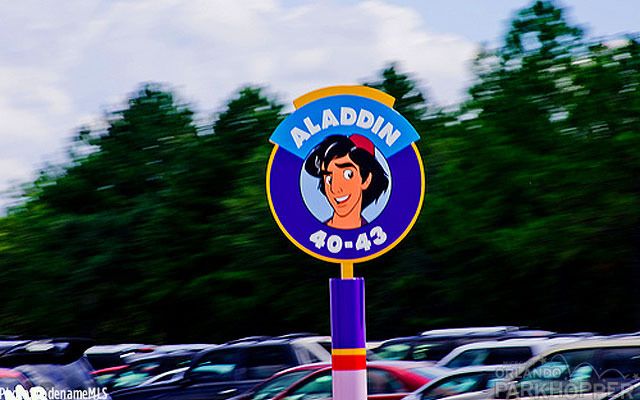 CHRISTMAS LIGHTS:
Is it that time already? Yes it's time to start stringing up the lights on Cinderella's Castle. It's a pretty big job so they start well before Halloween.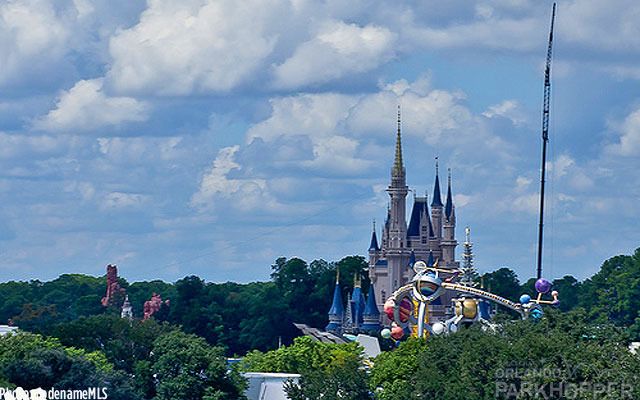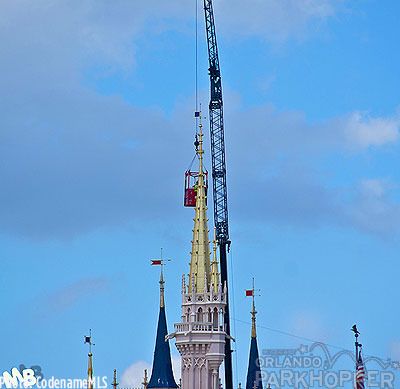 Halloween Character Meal at Fort Wilderness
at Fort Wilderness. Dress up and head for the Halloween-themed dance party from 5-7 p.m. on October 31. The Disney characters will be in Halloween costumes with plenty of time for fun photos.





International Food and Wine Festival
From September 30th thru November 13th
A food and wine lover's paradise awaits you; from tasty tapas and refreshing beverages to celebrity chef demonstrations and rock star performances, there's something to satisfy most every taste and interest.

Eat To the Beat Concert Series
Musical entertainment that perfectly pairs with culinary fun during the International Food and Wine Festival. A varied lineup of classic rock, soul, R&B, jazz and funk hit-makers.
Sept 30 - Oct 2 : Taylor Dayne

Oct 3 - 5: .38 Special

Oct 6 - 7: Jon Secada

Oct 8 - 9: Roger Hodgson

Oct 10 -12: Billy Ocean

Oct 13 - 16: Starship starring Mickey Thomas

Oct 17 - 19: Sugar Ray

Oct 20 - 21: The Orchestra starring former members of ELO


Oct 22 - 23: Howard Jones

Oct 24 - 26: Boyz II Men

Oct 27 - 28: Gin Blossoms

Oct 29 - 30: Sister Hazel

Oct 31 - Nov 1: Hanson

Nov 2 - 3: The Pointer Sisters

Nov 4 - 6: Night Ranger

Nov 7 - 8: Air Supply

Nov 9 - 10: Richard Marx

Nov 11 - 13: Big Bad Voodoo Daddy


This past Friday, screams filled the air as the anticipation and wait for "The Country's best Halloween Event" (as awarded by Amusement Today) was finally over. Universal's Halloween Horror Nights officially opened their gates to the public for their 21st year that includes 8 all new Haunted Houses, 6 new Scarezones, the return of the popular Bill and Ted show and an all new "Seductive Drumming Experience" known as Death Drums.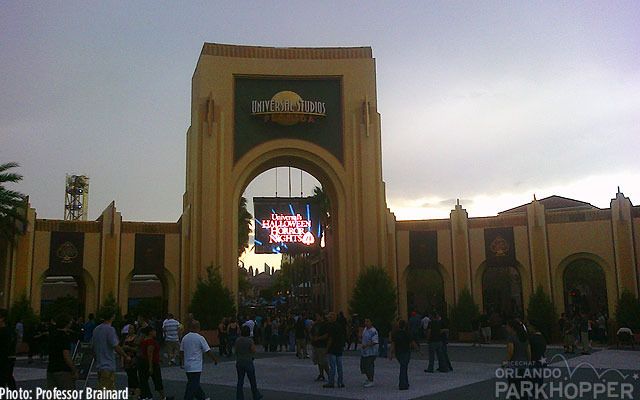 As snow falls on this normally serene gothic cemetery, the deceased souls that occupy its confines have their sights set upon you, insuring that the chill you feel up your spine is more than just the cold of night.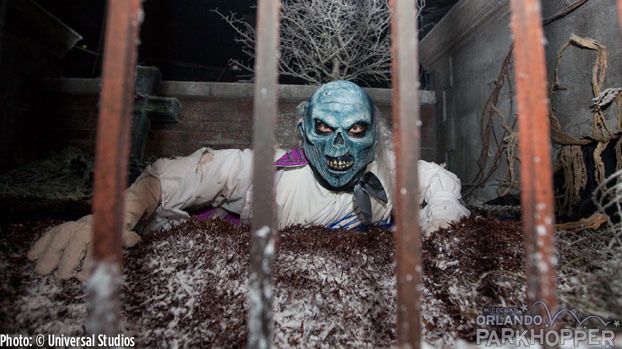 Canyon of Dark Souls
Upon entering into the Canyon of Dark Souls, you will feel like a small spec of humanity as the overwhelming sense of death surrounds you. Creatures that dwell within the Canyon are not welcoming, so walk slowly as not to disturb them.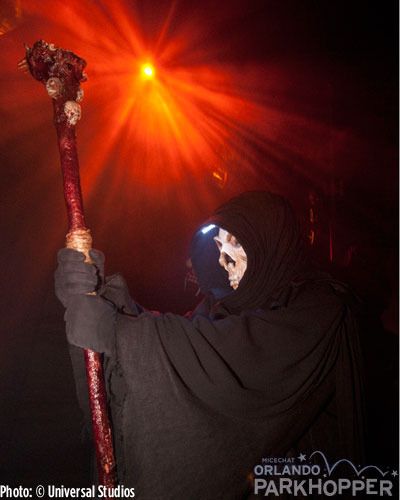 H.R. Bloodengutz Presents: Holidays of Horror
Join creature feature host H.R. Bloodengutz in his final televised broadcast as he presents a SCARE-athon of holiday-based horror that is guaranteed to cleave you screaming for more.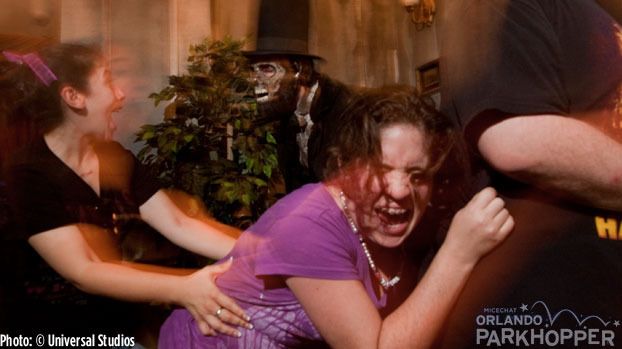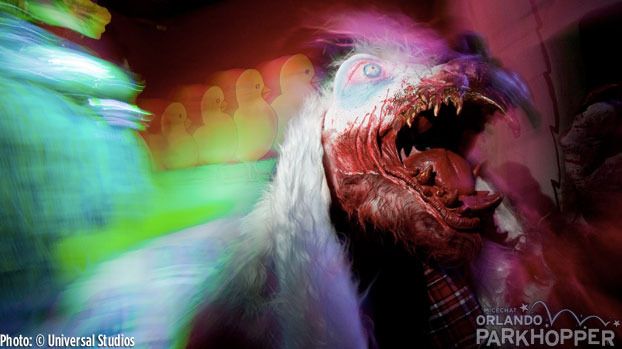 Grown Evil
Enter, if you dare, into our garden where Evil grows. Nature has taken this once well manicured sanctuary back from the humans who once kept it. Now the creatures that inhabit the garden are making any human that enters their prey.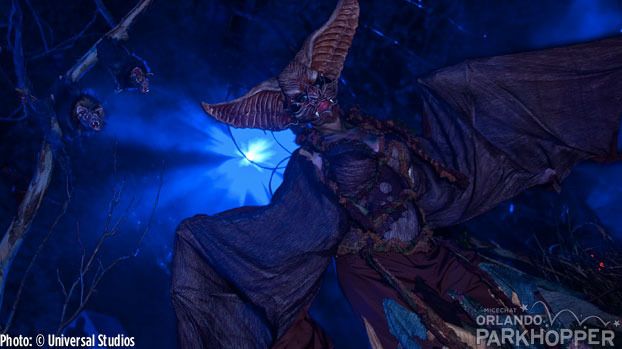 The In-Between
An ominous portal reveals a 3rd dimension where all is not what it seems: a realm where our world and another collide. Surrounded by fiendish creatures, your eyes will deceive you with every step through this phantasm of terror.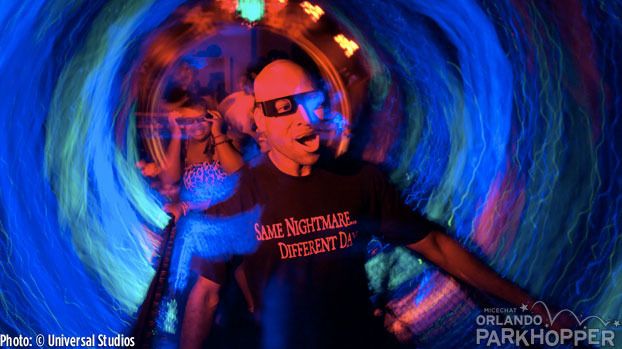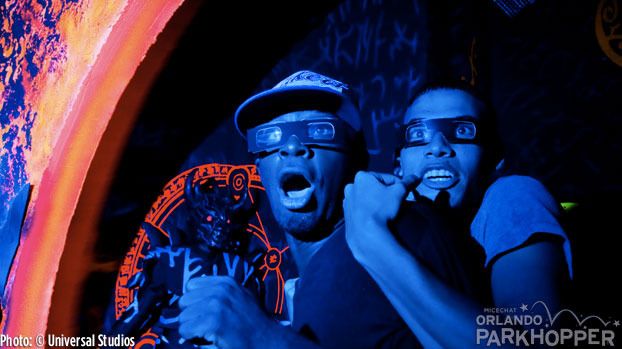 Your Luck Has Run Out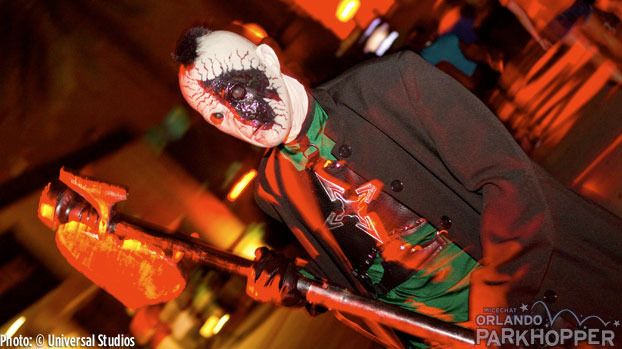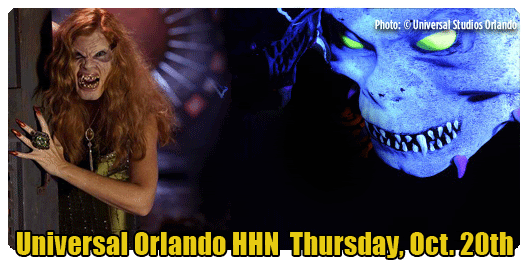 Join the MiceChat crew at Universal Orlando's Halloween Horror Nights for a night of scary fun.


Visit this thread to learn more. We've been dying to see you!


Sea World Spooktacular
October 1-2, 8-9, 15-16, 22-23, 28-30


October is a special month at SeaWorld as they showcase their Halloween Spooktacular.

Trick-or-treat for ghoulish goodies, meet amazing sea creatures, catch silly and spooky shows and more! Kids can come in costume or come as they are.

SeaWorld's Halloween Spooktakular takes place from 12:00pm to 8:00pm and

is included with park admission. For a limited time, get Kids' Tickets at Half-Price!

Kids' Tickets Half Price at Sea World Orlando


Now through October 31, kids ages 3-9 are half-price with each fully paid adult ticket. Additional children can receive $10 off their admission. This offer also includes the second visit free for both the adult and child tickets.


To take advantage of this limited-time offer, you must purchase the tickets in advance and online. This offer is not available at the front gate.



Legoland Florida Offering Free Annual Passes to Florida Teachers

Legoland Florida is offering free standard admission annual passes to Florida teachers! To take advantage of this offer, visit Florida Teacher Pass - LEGOLAND, print out the page and bring it along with proof you're a Florida teacher (most recent paystub, Florida ID & a valid professional or temporary FLDOE teaching certificate) to the ticket windows at the entrance of the park.
Howl-O-Scream
September 23, 24, 29, 30 & October 1, 6-8, 13-15, 20-22, 27-29
The scare is everywhere you turn in the Dark Side of the Garden. Watch your step because you never know where the undead may be lurking.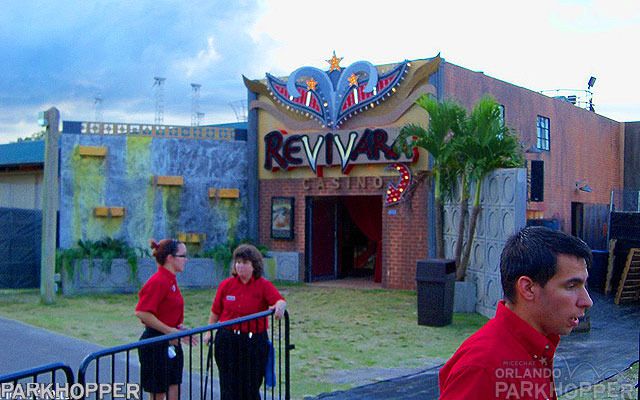 The Bleedup was held in Gwazi Park, near the new Ultimate Gamble: Vampire Casino house.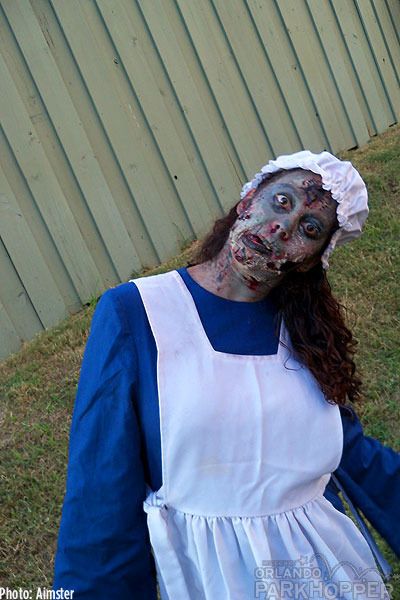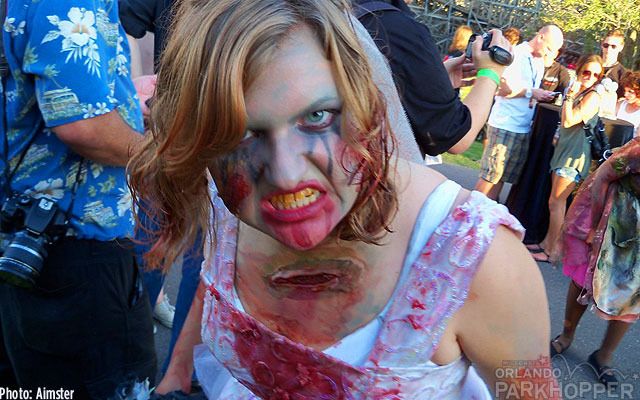 There were a LOT of fog machines.

There are no real designated scare zones this year for the most part. The scare-actors are EVERYWHERE in the park (they roam all over the place in herds) and you never know where they might be lurking. You'll find everything from werewolves and zombies to chainsaw-wielding maniacs, clowns and monsters.
The Midnight Hour:
At the Desert Grill, a new show for this year's Howl-O-Scream, "The Midnight Hour", performs several times during the night. The show is kind of a pop culture spoof, but done in a different vain than The Hanging at Knott's or Bill & Ted at Universal. The official description of the show from Busch Gardens:


The music industry can be a devilish business to break into, especially at the Hellfire Club.

The main plot is a young singer wants to make it big, so the Devil tries to get her to make a deal with him, along with the help of a "celebrity" panel that consisted of Sarah Palin & Barrack Obama, Charlie Sheen and Snooki from Jersey Shore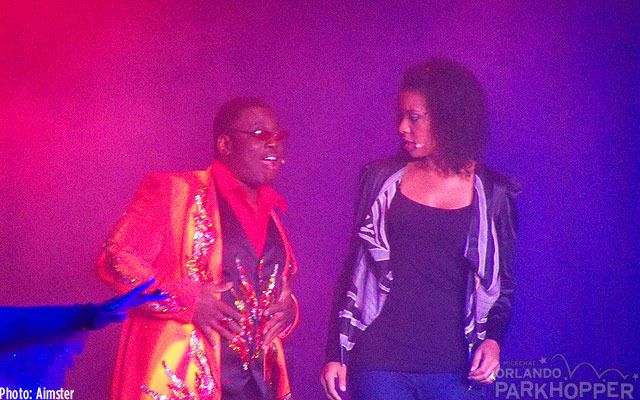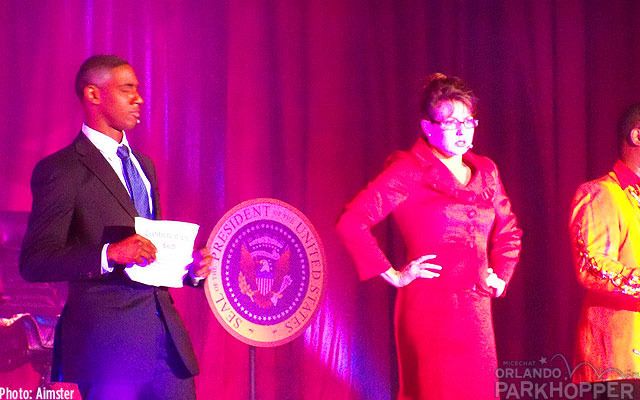 FIENDS:
A returning show this year is the popular "Fiends". In this show: Dr. Frankenstein and his naughty nurses invite you to join their deranged dance party."Fiends" is more like the monster rock & roll show at Universal. Classic monsters singing and dancing to songs such as "The Monster Mash", "Time Warp" from "Rocky Horror" and more.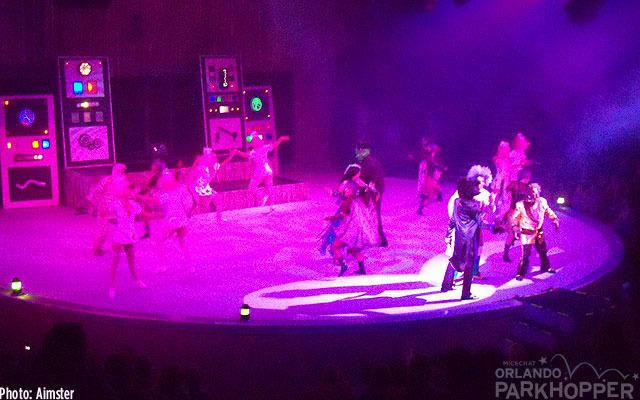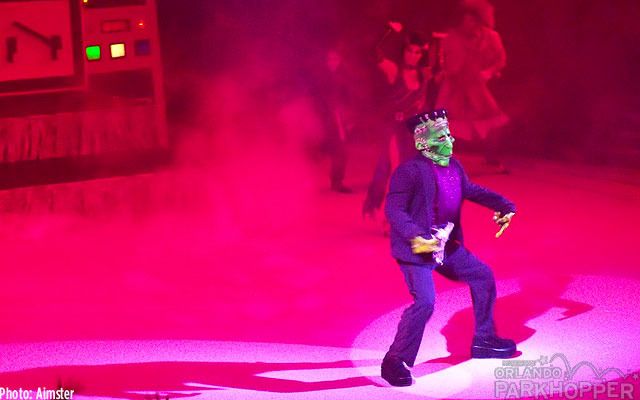 My favorite monsters of the night were the ones hanging out by the SheiKra coaster. They were just so cool!
Scott and Long Farm Festival Corn Maze
Now Through December 11th
30 Minutes outside of Disney World is an amazing 6 acre corn maze and Fall Festival hosted by Scott and Long Farm. Held annually, other activities include a hay ride, a zip line for kids, a large potato sack slide, fishing for kids and smaller mazes for families with small children. While you're there, pick up some fresh sweet corn picked right on site and oh so delicious.
Clearwater Jazz Holiday
October 13th - October 16th
Now in its 32nd year, the Clearwater Jazz Holiday is a world-class gathering of the some of the greatest talents and greatest fans of jazz. The event takes full advantage of its home in Clearwater, Florida, offering music and art against the backdrop of warm breezes, brilliant sunsets and one of the world's greatest beaches on the Gulf of Mexico.
Lowry Park Zoo Boo
September 23, 24, 30 & October 1, 7-9, 14-16, 21-23 and 27-30

Celebrate their 13th year of fun and fear with five hair-raising haunts and eerie adventures for monsters of all ages.
---
MiceTube

- Introducing MiceChat's new channel on YouTube. Kevin Yee and MiceChat Sarah have been uploading entertaining videos weekly, along with many other of your MiceAge and MiceChat favorites.

INTRODUCING

: From the Mouth of the Mouse, a fantastic new column which brings you the world of Disney from the cast members who make the magic.
SAMLAND -

Your weekly look at some interesting tales from Disney history.
Weekend Update

Offers a world of Disney theme parks as well as other sights and landmarks!
In The Parks offers news, updates and tips from Disneyland and other Southern California offerings.
---
Want to meet up with other Disney fans while at Disney World? Several of the Orlando Parkhopper team members are part of a group that meets every weekend. Join the public Facebook group and get notified of events (the locations are different every time). Drop by to visit the "attraction of the day" with us. Newcomers are welcome!

Saturday, September 24th, we will meet at the Main Street Train Station (upstairs, indoors) at 7pm for the 8:00 Main Street Electrical Parade. For those interested, we'll also meet earlier in the day (2pm at the same location, in case you want to hang out all day with us!)


---
We want your photos! Contribute to the Orlando Parkhopper by emailing orlandoparkhopper@miceage.com with your submissions. We welcome volunteers for single contributions as well as permanent "Parkhopper" staff.

Thanks to our fantastic and talented crew of writers, photographers and news contributors who work hard every week to bring you the latest information available. This week's team included:
Today's update was made possible by the WONDERFUL folks at

Happy Limousine, MiceChat's official partner for transportation to and from the Orlando Airport or anywhere you need to go in the Orlando area. Happy Limousine offers one of the newest and most diverse fleets in Orlando which include sedans, Suv's, vans, stretch limousines, minibuses and motor coaches. Happy Limousine can transport clients to any destination in the state of Florida.

Happy Limousine offers luxury transportation at a budget price.

Mice

Chat

readers get a very special rate:

$5.00 off sedans, vans, suv's from Orlando International Airport to any Disney World or local Orlando hotel.


$10.00 off stretch limousine and buses from Orlando International Airport to any local area hotel.


$10.00 off published sedan & minivan rates from Orlando International Airport to Port Canaveral.

$15.00 off published SUV and 10-14 passenger van rates from Orlando International Airport to Port Canaveral

$20.00 published stretch limousine and bus rates from Orlando International Airport to Port Canaveral
Use Discount Code MC5899 when booking your limo to receive discounts.


Please mention the discount code at the time of booking. Coupon code only valid for round-trip transfers to and from MCO, SFB and Port Canaveral. Discount code cannot be combined with any other offers or discounts and has no cash value.