The recent announcement of WDW bringing Apple Pay into the parks solidifies a relationship with a major corporation. This shows Disney has the ability to work with other innovative and powerful companies.
It made me think, could Apple assist with upgrading the
futuristic
aspect of WDW? Probably. Disney and Apple could combine the MagicBand and Apple Watch technologies to create a MagicWatch+, a scaled down version of the Apple Watch that only runs a version of the My Disney Experience app.
MagicWatch+ would allow guests to use every feature of the app like booking a FastPass+, finding character M&Gs, checking wait times and more. It would also include every feature of the current MagicBands like park and FP+ admission, but would also include the Apple Pay feature, allowing any WDW guest to pay with their wrist instead of reserving that feature solely for resort guests.
MagicWatch+


Of course, this wouldn't replace the current MagicBand system. MagicWatch+ would be available in addition to regular MagicBands. The estimated price would be higher than the most expensive MagicBand, and lower than the cheapest model of Apple Watch. I think $129.99 would be an acceptable estimated price.
However, a partnership with Apple could only bring so much innovation to WDW. There is another company, right here in the United States that makes it their number one goal to make life in general more efficient.
Google.
Google strives to make everyday life easier. From Google Moon to Google Glass, everything Google does these days seems futuristic. It's the kind of tomorrow-thinking that would make Walt Disney giddy. In a recent TED talk, Google CEO Larry Page discussed new forms of transportation that they were working on. One project is a type of bicycle that rides on cables suspended in the air. However, another, less-insane idea for transportation innovation that Google is working on could completely revitalize WDW transportation. Google Driverless Cars.
Google Driverless Car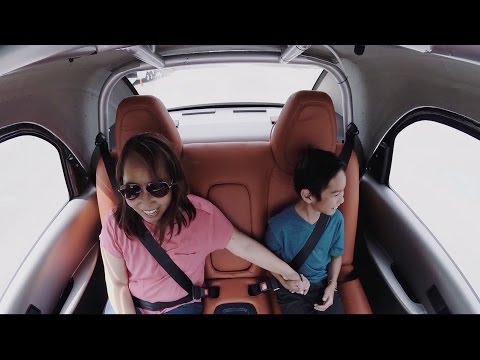 Google's self driving vehicles (SDVs) could be introduced to WDW's already existing road system, transporting guests to any desired point on property. MagicBand technology can be utilized to allow vehicles to perform incredible tasks such as
finding
awaiting guests and to allow guests to pay for their fare. The vehicles could even be programmed to automatically return to a centrally located maintenance and charging center when their batteries get low, or if they need a tune-up. The charging center would also eliminate the need for charging stations through out the property.
Here's an imagined scenario:
You leave your room at Pop Century and look down at your MagicWatch+. As you head to one of the resorts SDV stations, you scroll through the MagicWatch+ and select the icon with the SDV on it labelled "Call". A green light spins around a Mickey symbol while it's working, and then a screen pops up that says "Great! Your vehicle is on it's way! Estimated wait time: 2 minutes". As you arrive at the SDV station you see consists of two benches and a kiosk for guests without MagicWatch+ to call for an SDV with their MagicBand. You take a seat on a bench just as an SDV pulls up, projecting your name on the windshield. When you get in, you hear a familiar voice say "Hello! Thanks for choosing Walt Disney World Driverless Transportation. Please say a destination.". It's the voice of the monorail guy! "Fort Wilderness Lodge" you say as you admire the dashboard without a steering wheel. Only a screen sits in the center center of the dash, displaying information. The monorail guy chimes in with his response, "Please close the doors and fasten the safety belts. We will begin traveling immediately." You buckle the seat belt and the SDV immediately begins moving and announces "We are currently in route to Disney's Fort Wilderness Lodge and estimated to arrive in under 10 minutes.". Vehicles are equipped with Wi-Fi and Bluetooth, so you can pull out your phone and stream music while you ride, or even stream video to the center dashboard screen! As you pull in to FWL, you see an empty SDV parked at the station near the main entrance of the resort. When your SDV pulls up, the empty one pulls away, and you exit the vehicle. An SDV stays at the station until another guest takes it, or another SDV arrives. SDVs wait at stations at the big resorts and at parks to decrease wait times.
A fleet of SDVs would be a better way to improve WDWs transportation system, rather than something like a monorail expansion. Guests will gladly pay for each trip in an SDV, while
no one
would pay for each trip on a monorail (well no one since the days of ticket books). SDVs are also a green alternative to buses, and if enough SDVs are put into service, the bus system could eventually be phased out all together.
Of course, these two ideas are only scratching the surface of the possibilities that are available with a Disney/Apple or Disney/Google partnership. Imagine the futuristic renovations that could take place in Tomorrowland and Future World!