On a recent trip to San Buena Ventura (Ventura, California) we were reminded why we've found this city to be so charming before. There are few cities that embrace their past as well as Ventura does. So much of California architecture has been discarded for the newest, latest, design styles, that many of our downtowns have become quite a hodge-podge. It's not unusual to find 1960's Shopping Mall Chic smack dab next to turn-of-the-century styles. Ventura has a bit of that, to be sure, and as newer buildings sprung up next to existing ones, there would be the age and technology differences, but more than most cities we have visited, Ventura seems to do its best to be "authentic", maintaining the original styles, and when properties are updated, they are done in a manner that allows them to fit right in with their neighbors.
We'll start with a few motels, that have changed not hardly a bit since they were first erected.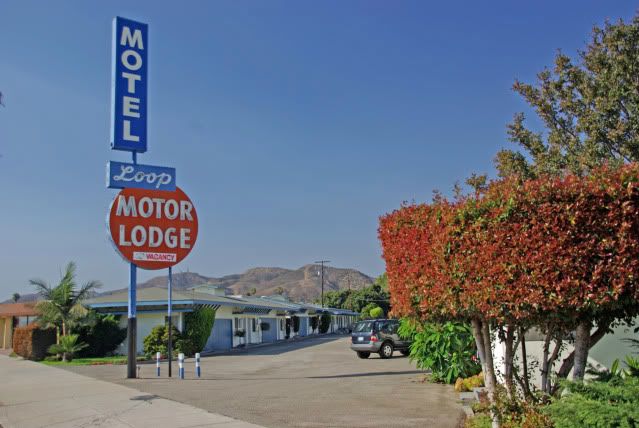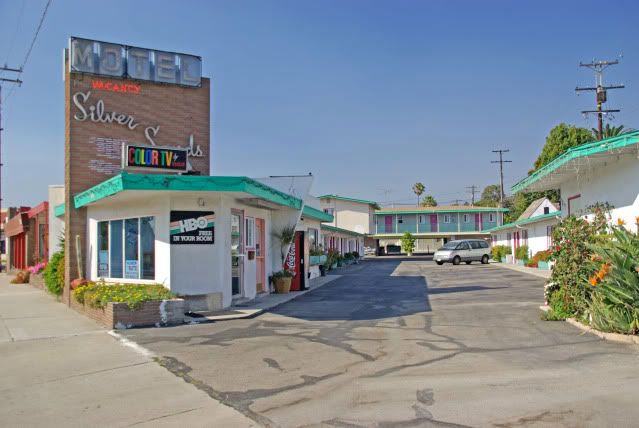 A car wash sign that could use a little maintenance.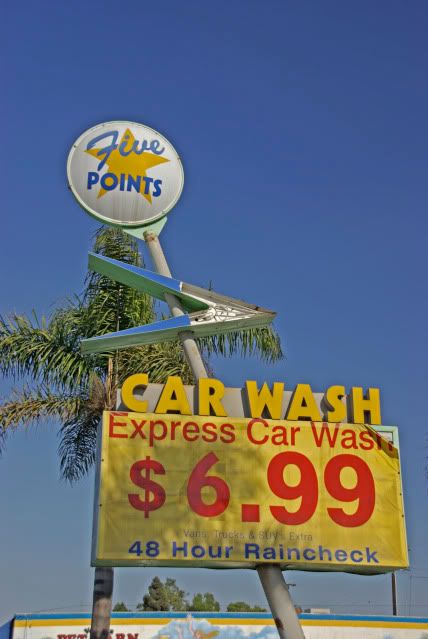 Leads to the thoroughly modern facility, that has a number of nods to the past in its design.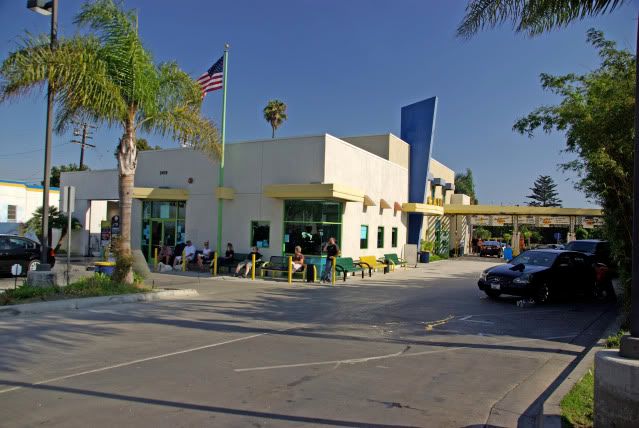 You might expect to be served by somebody by the name of "Baskin" or "Robins" in this blast from the past.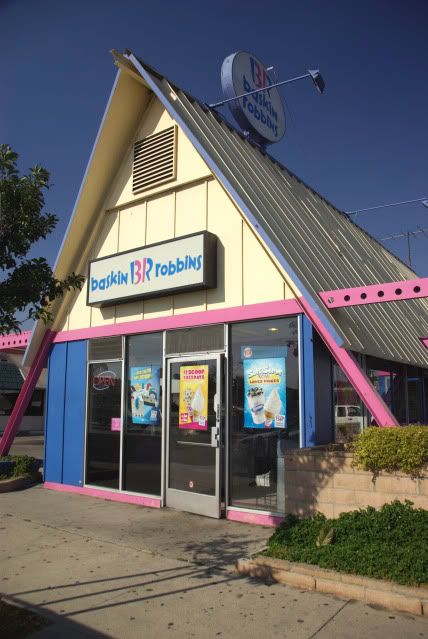 Heading further down the street, we enter the main business district, where the businesses become more upscale, and the budgets necessary to put on a good face are clearly higher. Nonetheless, the spirit of the past remains.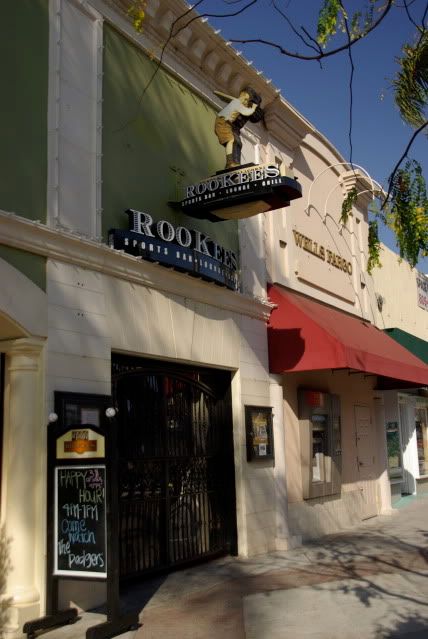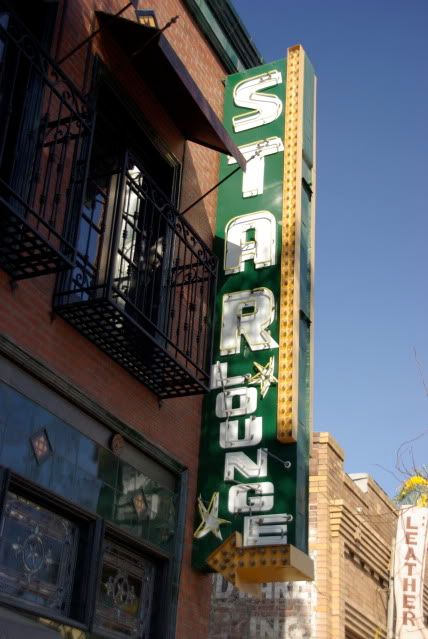 Painted letters, highlighted at night by neon lighting.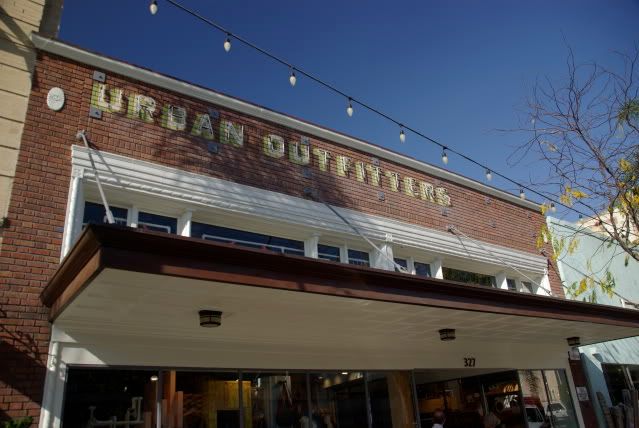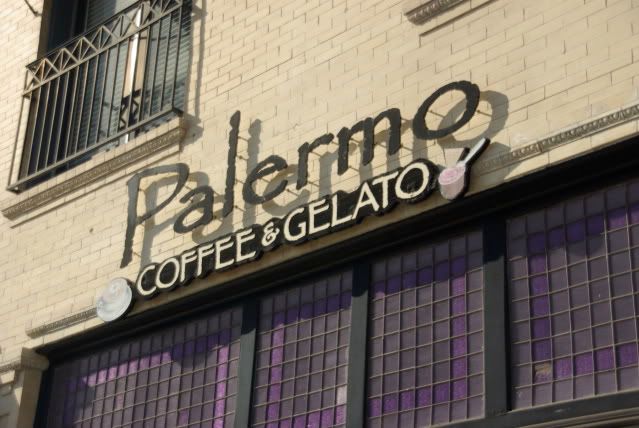 This little cafe struck us as a newish place, but the vibe it gave off was authentic 1950's cafe. What could be better than starting each day with breakfast at the Busy Bee Cafe? Turns out it was opened in 1963, refurbished to the 50's theme in 1989.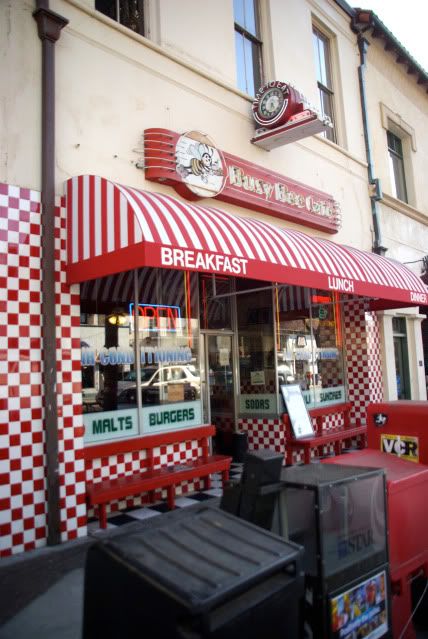 Right down to the custom clock crowning the joint. Theming approaching the standards of a Disney aficionado!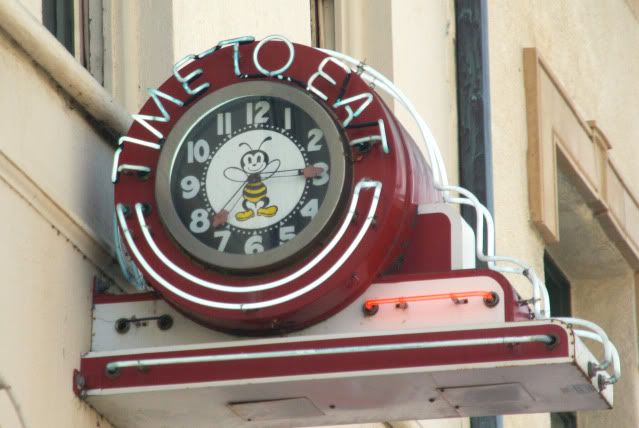 You will find all these businesses, and at least another hundred more, along East Main Street in downtown Ventura.