Disneyland today.
Given complete control, what kind of city could Walt Disney have created?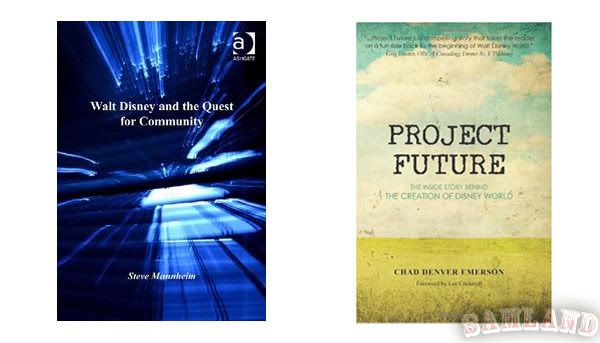 I started by devouring every book I could find on the subject of EPCOT. Two of the best are (2002) and

Magic Kingdom on opening day.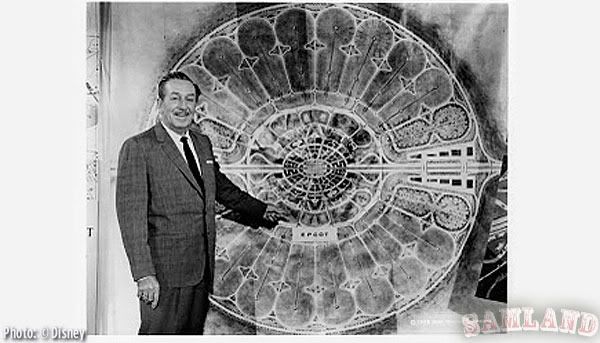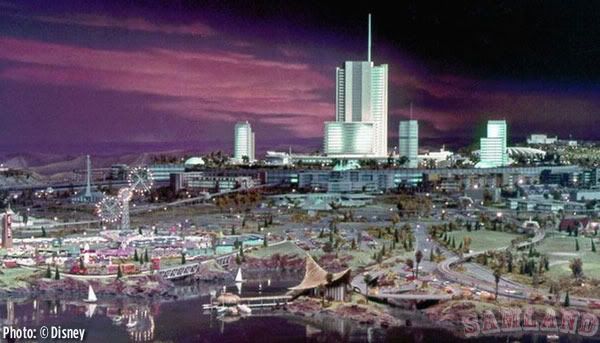 The Heart of Our Cities by Victor Gruen
Toontown Transect
The article above is based upon a segment Sam Gennawey recently contributed to a new book on the subject of Disney World.

In October 2011, the Walt Disney World Resort celebrates its 40th Anniversary.
To commemorate this anniversary, Ayefour Publishing will release "Four Decades of Magic: Celebrating the First Forty Years of Disney World".

For this special anniversary, "Four Decades of Magic" brings together over 20 of
the world's leading Disney experts in a compilation of essays exploring many of
the most magical moments from Disney World's first forty years.

Whether you are a long-time visitor to Disney World or a first time guest, "Four
Decades of Magic" presents an exciting glimpse into the unique moments,
attractions, and people that, over the last four decades, have made Disney
World the planet's leading theme park resort destination. I have contributed a
chapter entitled Walt Disney's EPCOT and the Heart of Our Cities.

"Four Decades of Magic" is now available in both hard copy and Kindle version
at Amazon.
Sam Gennawey is an urban planner who has collaborated with communities throughout California over the course of more than 100 projects to create a great, big, beautiful tomorrow. For the past couple of years he has been the publisher of , a blog dedicated to the history and design of the North American Disney theme parks. Sam is also a member of the Board of Directors of the Los Angeles Regional Planning History Group, a nonprofit organization dedicated to preserving municipal, county, and private sector planning documents from throughout Los Angeles County.