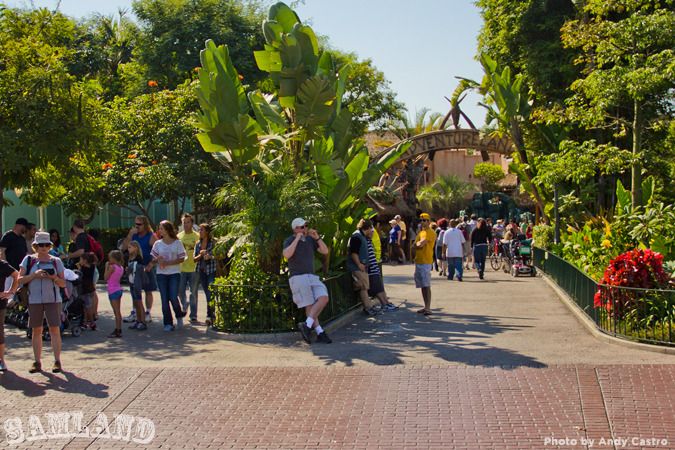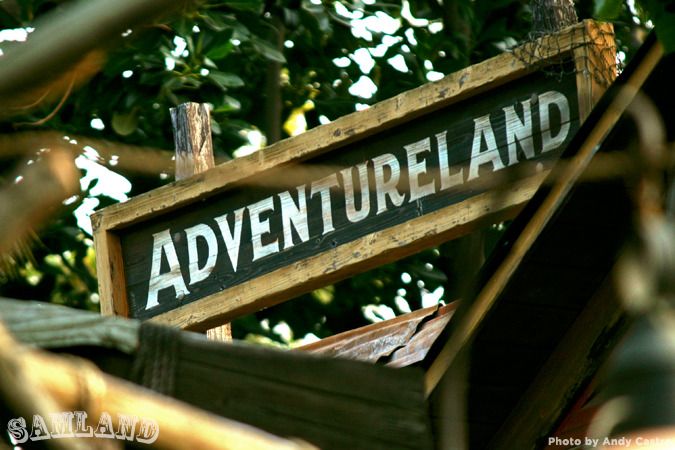 African Queen and the True-Life Adventure The African LionAstro Orbiter rockets spinning around and rising from a hole right out front. If you look north, toward Fantasyland, you can see the King Arthur Carrousel horses prancing through the gateway of Sleeping Beauty Castle. Beyond the stockade of Frontierland are the Mark Twain and the Columbia pulling into port. When you look into Adventureland, what do you see? Nothing.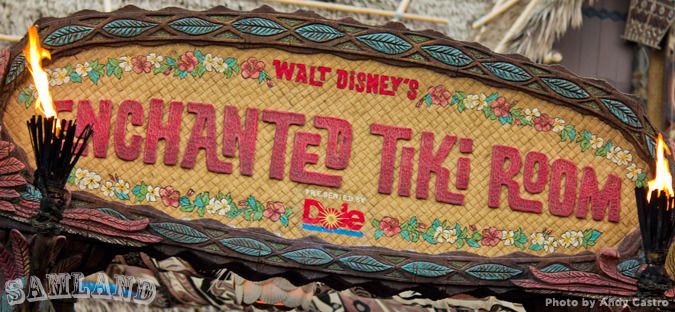 There is a bridge, a gateway, and the entrance to with its iconic Dole Whip stand but no spinning or moving object beyond the boundary. Why? Why is Adventureland different and does not have a beckoning hand to lure you. Pretty simple? It is Adventureland. After all, if you could see what lies ahead it would not be much of an Adventure, right?

Adventureland is different by design. The Imagineers used landscaping, typological architectural details, and an entry path that winds its way into the space. The obstructed views only heighten the suspense. Only once you turn the corner around the Adventureland Bazaar do you get a full view of the land. The use of a deflected view adds a sense of mystery and the path narrows so you get up close to the side of the Bazaar and makes the experience intimate and almost claustrophobic. The land is dense and the scale of the landscaping overpowers the buildings.






Our introductions begin with Maui who roped the sun and created the concept of time. Toward the lanai entrance is Koro. Seems Koro tends to party a bit too much. On the other side is Tangaroa-ru, the Goddess of the East Wind. She hangs out with Kina Kuluua, the Goddess of Rain. Pele spouts fire out of her head and gets Ngendei, The Earth Balancer, so shaken up he does a handstand and rocks back and forth. Rongo just plays around with a kite all day. Finally, there is Tangaroa, Father of all Gods and Goddesses (and voiced by Thurl Ravenscroft) who provides the appropriate climax featuring multiple births.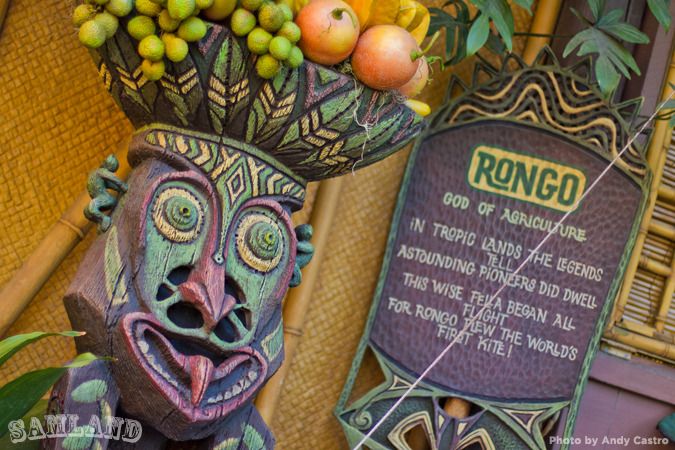 Walt first envisioned the Tiki Room as a dinner theater. The building was designed with a kitchen nearby and for many years the seats were those bought for the dining room. They tried to test the show and had it mocked up at the studios. What they found was nobody wanted to leave. They just sat there in awe. So they gave up. This is the reason why you can find one of the best bathrooms in all of Disneyland here. Just do not tell anybody.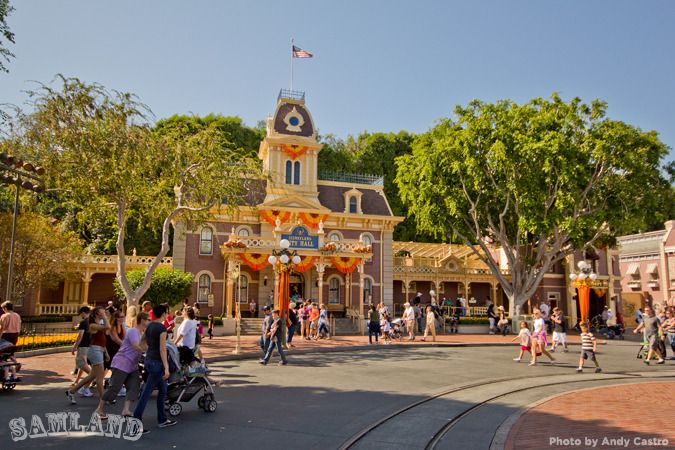 In the original plans for Disneyland, Adventureland was going to be located on the east side of the park, just south of where Tomorrowland is today. The land was going to be based on the popular True-Life AdventurelandJungle Cruise. The trees still stand behind City Hall. To increase the density of exotic landscaping for the Jungle CruiseJungle Cruise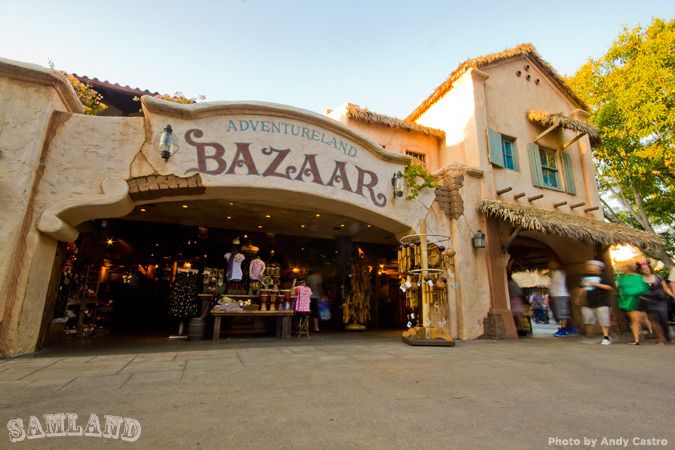 The Adventureland Bazaar has been there since day one. To entice you to shop, the 1955 Picture Book of Disneyland in Natural ColorThe Enchanted Tiki Room, the facade for its a small world, elements that were incorporated into the Haunted Mansion, the Land and Wonders of Life pavilions in Epcot and, of course, the Adventureland Bazaar.

As a side note, one of the best observations about why Disneyland works came from Crump in the documentary Disneyland Secrets, Stories, & Magic. To understand why Disneyland is so magical Crump compared Disneyland to a really great salad. In an ordinary salad you may have lettuce, a tomato, and some dressing. A great salad has so much more. Maybe there are cucumbers, croutons, onions, and other goodies. Disneyland is a like a glorious, well-prepared, robust salad. There is certainly something in there that everybody can find to love. That is what makes Disneyland so special.

Back to the rehab. Today, it takes years of planning to do a project at Disneyland. According to E-Ticket
<center>
</center>