This week is all about the different activities at the resort and how parents can get away from the kids and enjoy a little Aulani luxury.

Aunty's Beach House
Traveling with keiki (kids in Hawaiian) can be fun, but that often means no alone time for the adults, unless you are able to find a sitter or day program of some sort. Disney has created a very special kids club at Aulani which addresses this problem.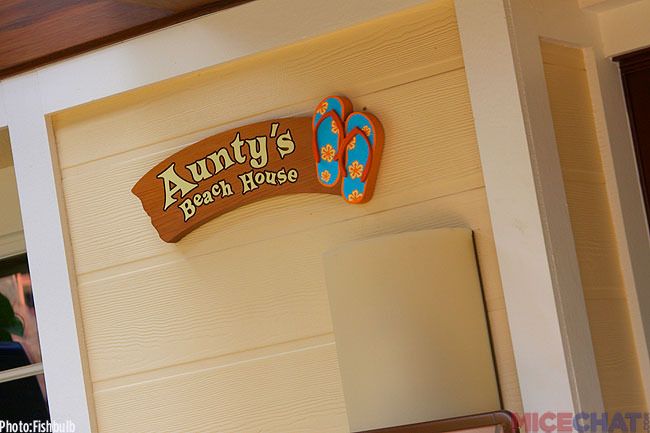 Before you can enter Aunty's, you have to wash your hands.
Auntee's Main Room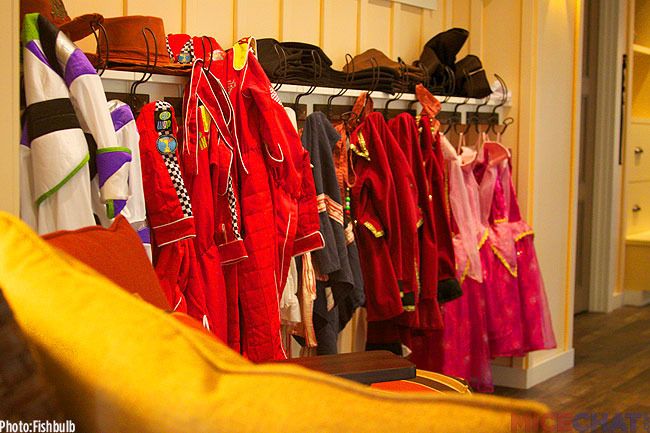 Drop your kids off at Aunty's for an hour or all day. Snacks are served every couple of hours (at no additional charge) in Aunty's kitchen but meals can also be provided for a fee. That means you've got real time to have a romantic dinner, go to the spa, and enjoy the resort . . . your kids will be perfectly happy to be rid of you too. This place is a child's absolute dream. 

Your kids will probably end up learning more about Hawaiian culture than you will ever know. While they navigate the house and its many rooms, they'll be able to sit in Aunty's living room for story time (usually tales from the islands), learn how to hula or make real Hawaiian leis, they can find out how a volcano erupts (and then make a play volcano blow its top), and make their own play slime (which Disney is calling Stitch's Space Goo). The staff employ many neat tricks to keep the kids entertained. Our favorite . . . how do you get kids to settle down for a movie in the middle of the day? Why, make it rain of course. The windows in Uncle's TV room are a bit like the Enchanted Tiki Room, they storm to set the mood for snuggling in for a long movie. . . brilliant!


Uncler's T.V. Room

There are lots of interactive elements in the house. Uncle's den has tables with interactive touch surfaces where kids can play games such as memory (turn over the shells to see what is underneath and attempt to match two like items to remove them from the table).



Uncle's garage is a craft laboratory where young artists will want to spend a lot of time. The back yard has a play house and room for athletic kids to run around until they are ready to collapse. And when they are ready to crash, nap mats are available for the young ones to sleep and recharge their batteries.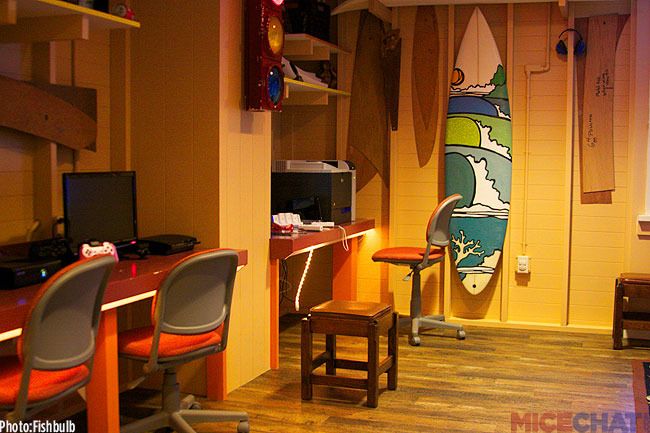 Uncle's Den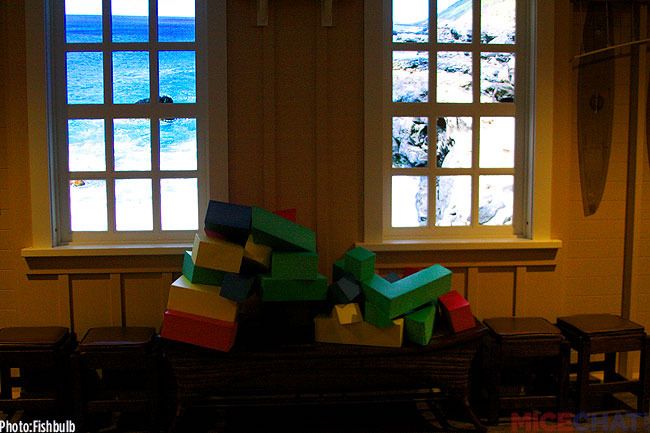 Uncle's Garage
The back yard
The only problem with Aunty's Beach House is that you can only visit if you are a kid and your kids aren't going to want to leave. We imagine that many many tears will be shed every day by kids how just don't want to go home. For curious adults, ask the front desk about tours, which may be available from time to time.

Painted Sky
Disney hasn't forgotten teens either. Painted Sky is their lounge, which includes video games, a yogurt bar, salon, perfume mixology lab, teen-only events and evening programs. Best of all, there's even a teen-only spa.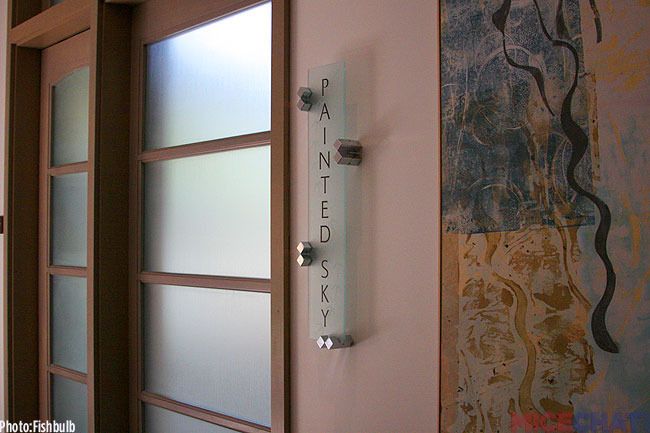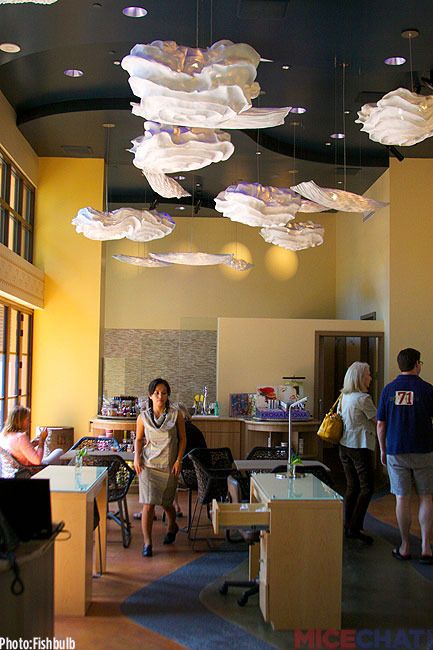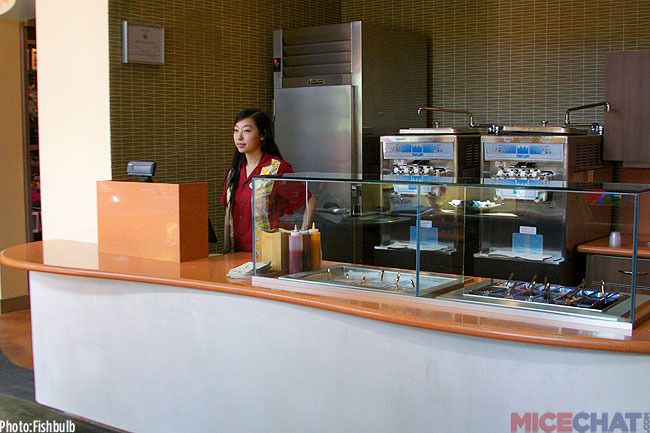 Frozen Yogurt.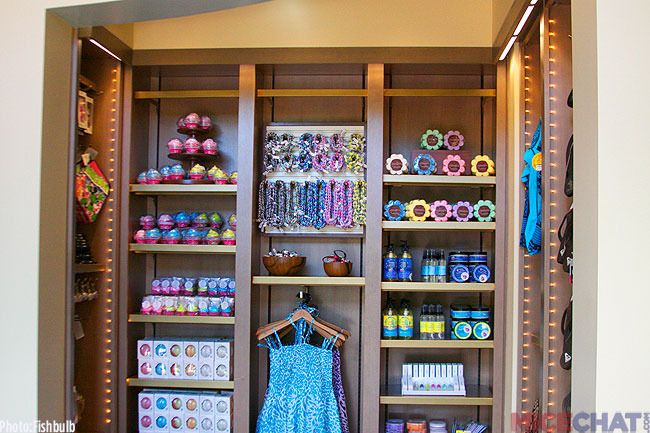 They can buy their own accessories.
Mix their own facials
Get a make over.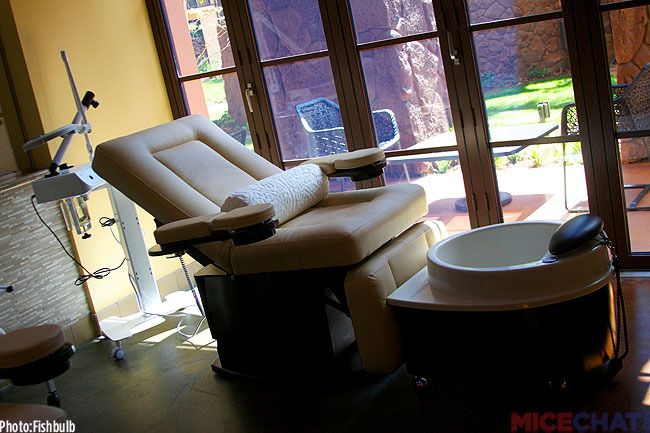 Get manicures and pedicures
Surf the net.

Painted Sky is designed for guests aged 13 to 17

Tweens

Pau Hana Community Hall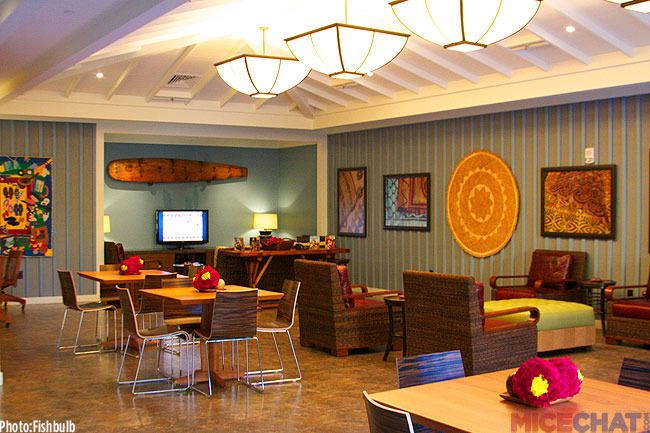 The Community Hall.
Daily Iwa
Menehune Adventure Game
Aunty fills you in on what you have to do.
Set off a variety of interactive elements.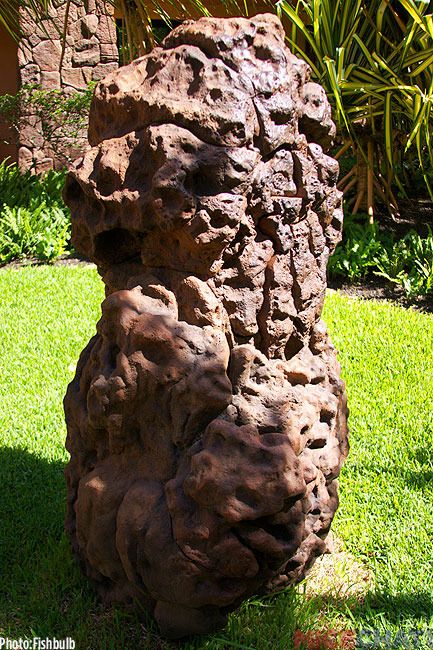 This rock has hidden talents you must unlock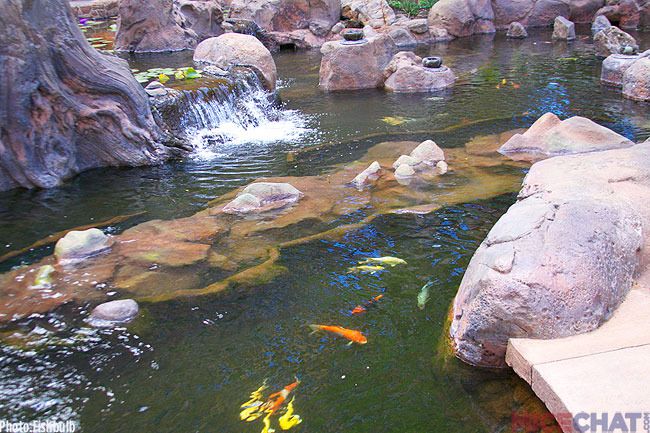 Among the fun surprises is a rock formation that sinks into the water to form the islands of Hawaii.
Laniwai Spa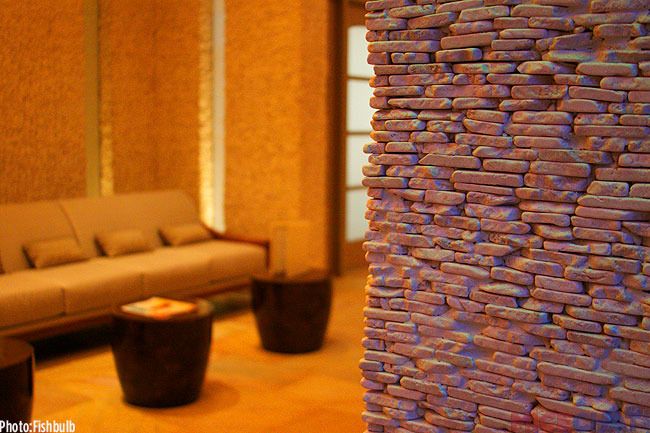 The lobby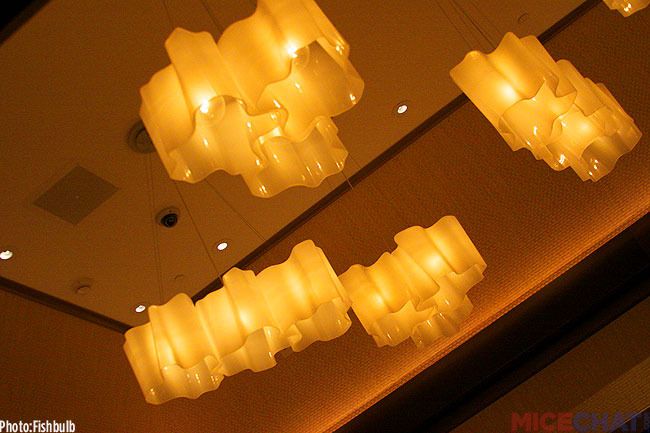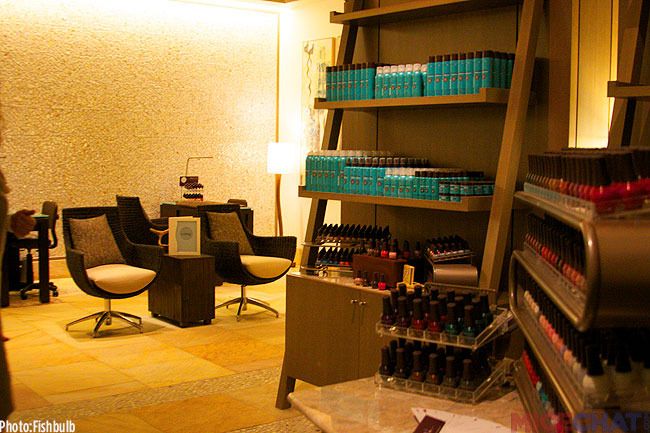 A full salon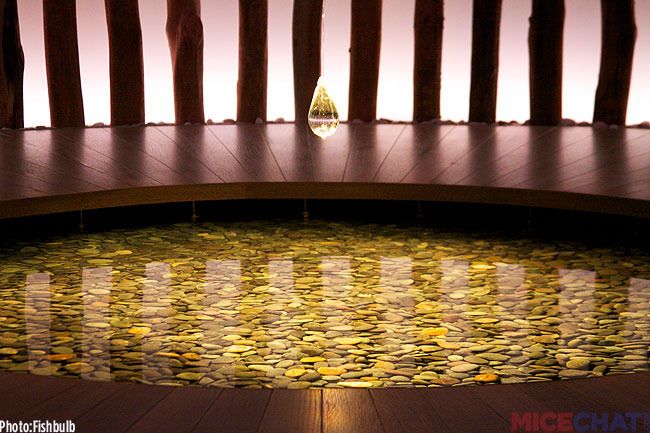 Luana Lounge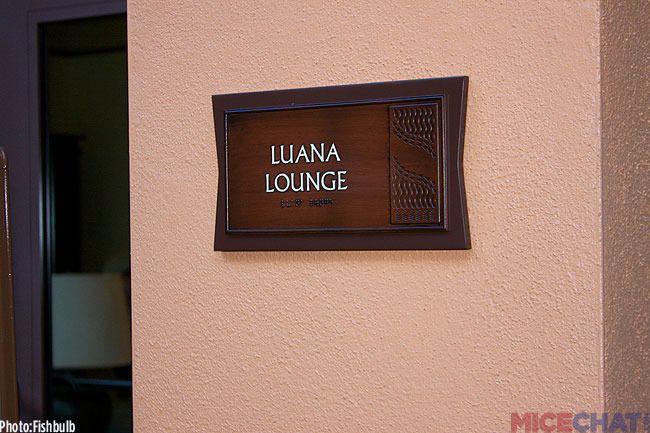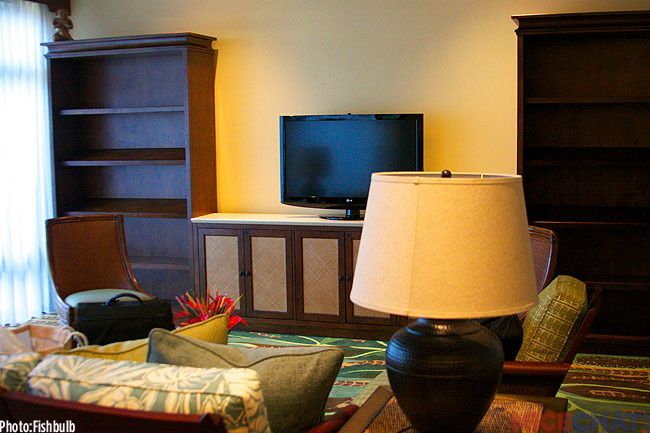 Lounge and watch T.V., nap, or use the free wi-fi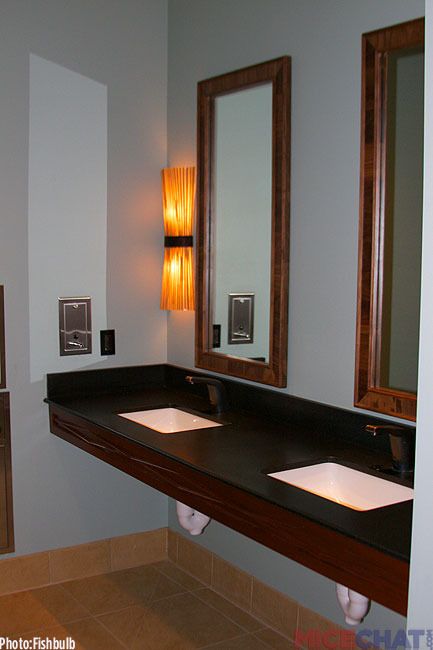 Don't miss the rest of our Aulani series (including our honest opinions about the resort and suggestions for making an Aulani trip more affordable). You won't find a better guide anywhere else:
---
See Aulani for yourself -
contact MiceChat's approved travel partner, Fairy Godmother Travel.
---
Fishbulb is a Disney reporter and photographer who edits MiceChat's weekly
In The Parks
column and takes many of the photos you see on this site. He has recently joined Fairy Godmother Travel as a Travel Adviser for Disneyland and Hawaii vacations. If you have questions about Aulani or Disneyland or would like assistance planning a magical vacation, please contact
Fairy Godmother Travel
.
---
Disclosure: Portions of travel to Aulani were subsidized by the Walt Disney Company, though MiceChat incurred significant expense to bring you this coverage.