th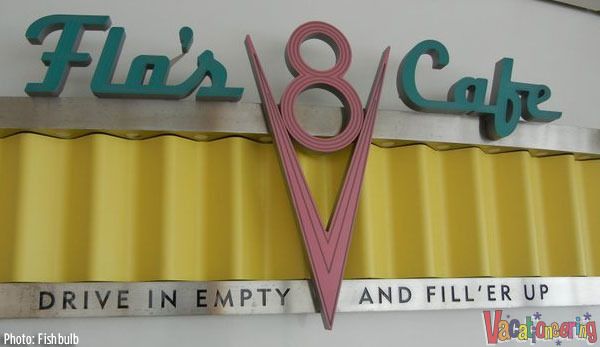 (serving grilled burgers, chicken, hot dogs and fish)

Animator's Palate

For dessert, I had Dense Chocolate Cake (essentially a brownie) with caramel sauce and whipped cream - which was one of two no sugar added options. This was amazing! I felt like I was being so bad by eating something so decadent . . . but I wasn't!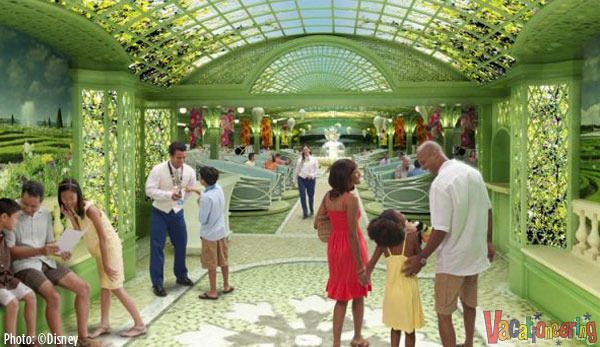 Enchanted Garden.


The second night in the Enchanted Garden, turned out to be my favorite of the main dining rooms. The decor is absolutely lovely with the feel of a solarium and fantastic food! My appetizer for the evening was North Atlantic Lobster Ravioli - with roasted garlic and sweet basil in a light tomato broth, which was, as they say, to die for!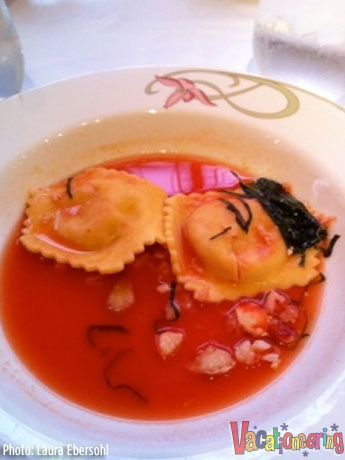 Lobster ravioli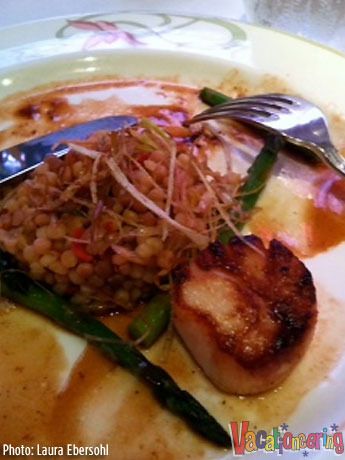 Scallops and pearl pasta

There was so much on my plate that I only tasted the pearl pasta and left most behind. Again, there were two choices for my no sugar added dessert and I chose the Silky Dark Chocolate Mousse - with whipped cream and berries. Even my chocoholic teenager traveling companions chose this and we were all mighty pleased!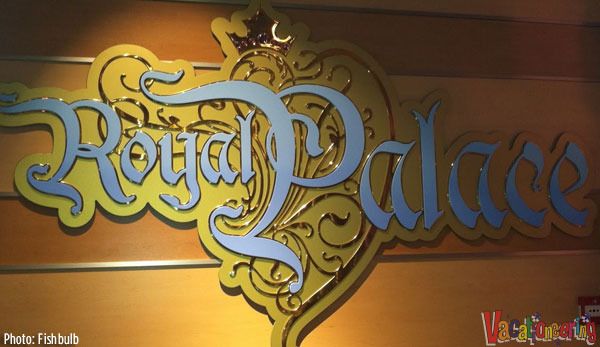 The third night of the four-night cruise was Pirates in the Caribbean night and the menu is the same in all three of the main dining restaurants. Our rotation placed us in the Royal Palace for this celebration. Wanting to be different from my table mates, I chose Pirates Golden "Pot Stickers" - oriental pork "dumplings" served with a tamarind-ginger soy sauce and pickled vegetables.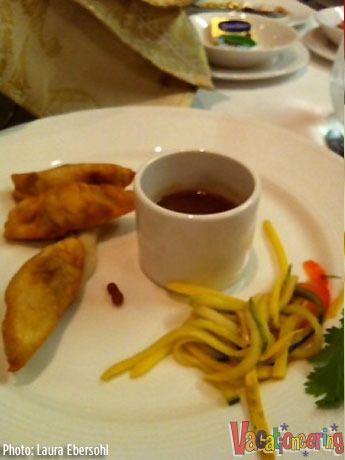 Mahi Mahi

Grilled beef Tenderloin
| | |
| --- | --- |
| | Laura is a Disney fan who lives in Illinois and has been visiting Disney Parks since 1990. She has been to Walt Disney World, Disneyland and the Disney Cruise Line numerous times since. Laura teaches a community education course entitled "Walt Disney World: Undiscovered" at her local college. When she's not busy planning her own Disney trips, Laura is planning trips for others as one of the Fairy Godmothers at Fairy Godmother Travel. Laura is a foodie, married to Eric with a college age son, Nic, and in her spare time works as a sign language interpreter. You can reach Laura or any of the other godmother travel agents at Fairy Godmother Travel. |