The world was a parade for Disney parks this week. Both Block Party Bash and the Pixar Play Parade debuted at Disney's Hollywood Studios World and California Adventure respectively. We also break out of the Disney universe and show you some beautiful shots of San Diego's Wild Animal Park and Orlando's newest water park, Aquatica! Give us a few minutes, and we'll show you the world from the lens of MiceChat's finest photographers. Off we go . . .

Sea World's Aquatica
Orlando, Fl

Thanks to
Denise "nbodyhome"
Preskitt of
www.mousesteps.com
, we have some fantastic shots of Sea World's newest park - Aquatica. Denise has posted a bucket of pictures to her site if you are hungry for more.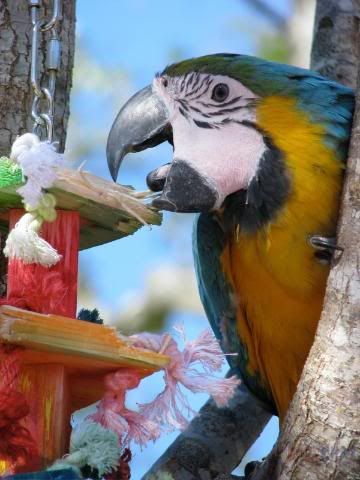 Hello! Welcome to Aquatica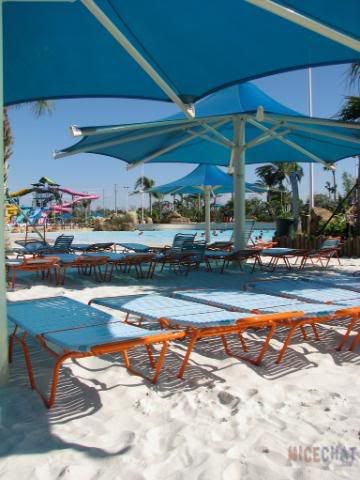 Welcome to the beach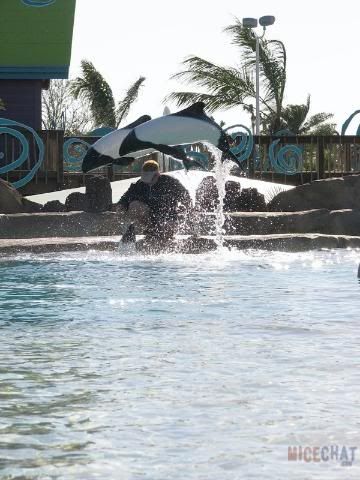 Black-and-white Commersons dolphins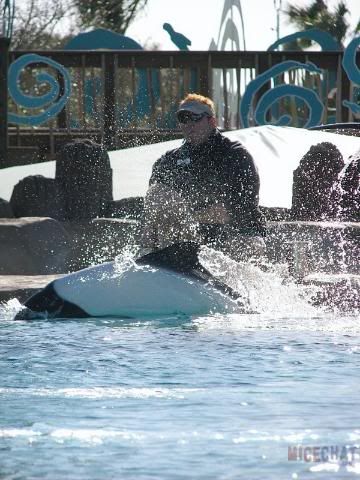 More of the playful Commersons Dolphins of Aquatica
Underwater viewing window in the Dolphin tank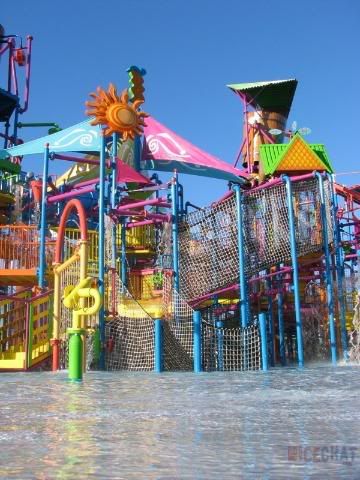 What could be more fun than this bright kids play area? . . .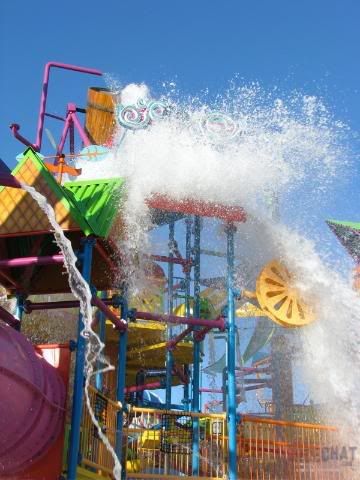 . . . Yep, that would be the trick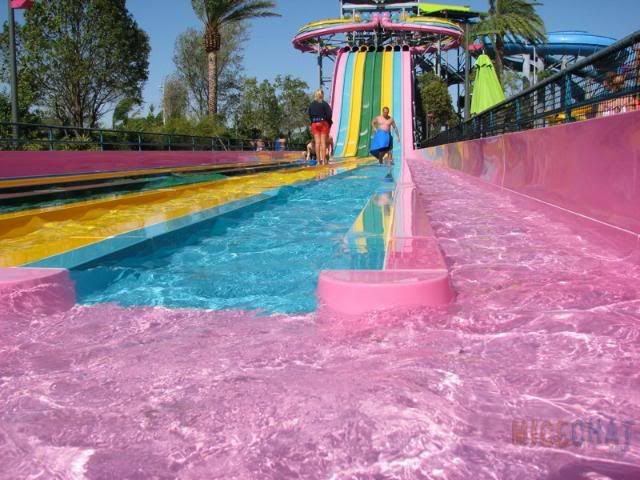 Racing Slides
Disneyland
Anaheim, CA

MiceChatter Alan
"AKfandisney"
has been tracking the construction of the new hotel and DVC (Disney Vacation Club) rooms at the Grand Californian. To save a bit on space, we've taken Alan's pictures and stacked them a bit. Thank you Alan! You can catch all of his pictures here: DVC Grand Cal Resort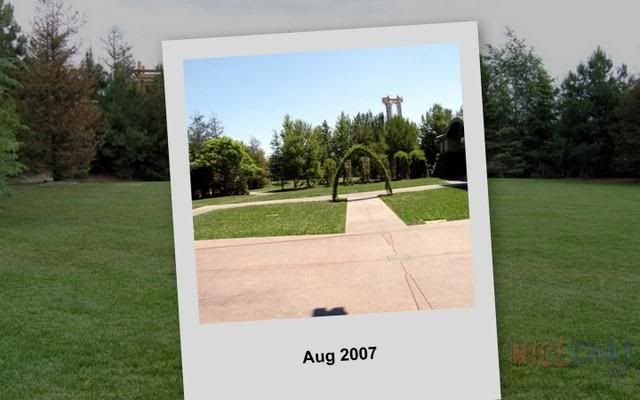 In the beginning, there was green grass, and it was good.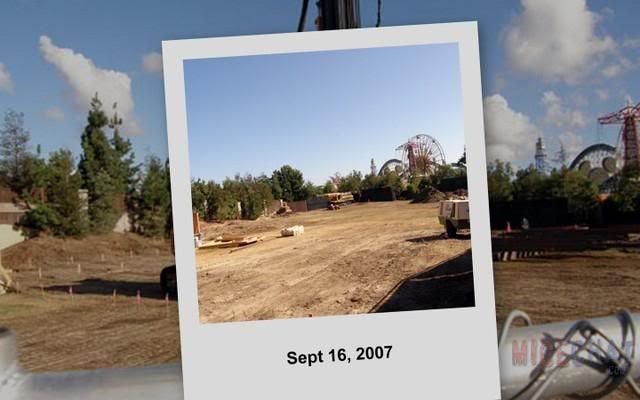 Then the grass was laid bare and the brown earth was upon the land.
Geometric holes take over the construction site
Construction goes vertical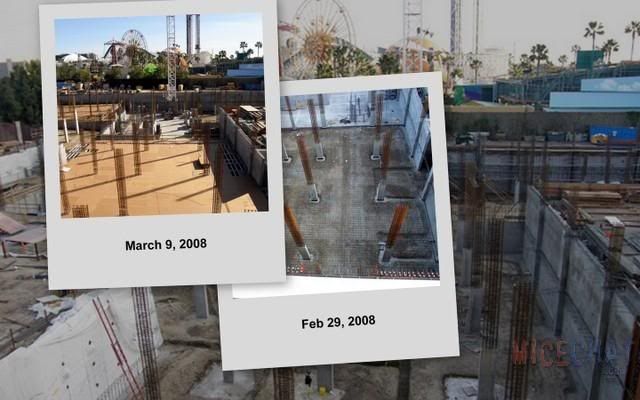 The lower levels are finally going up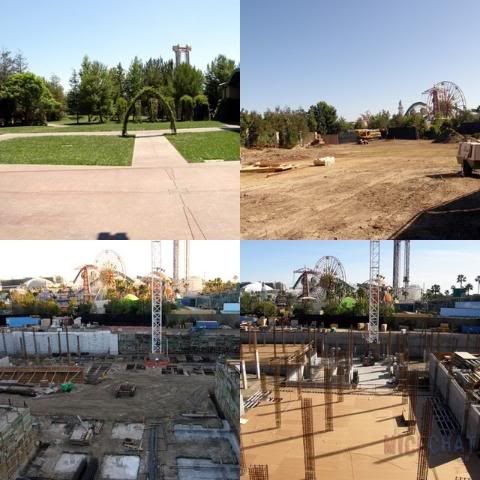 Four key frames of construction from approximately the same view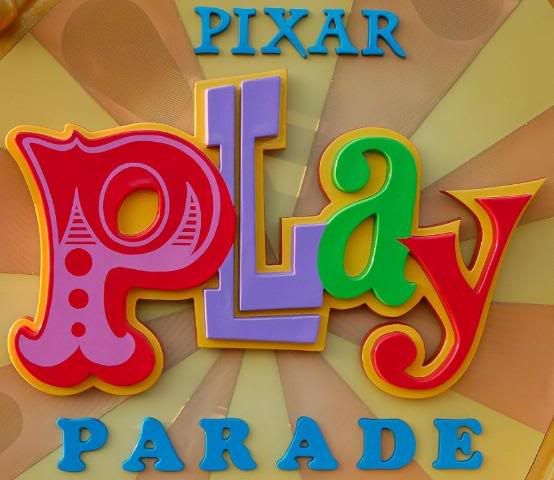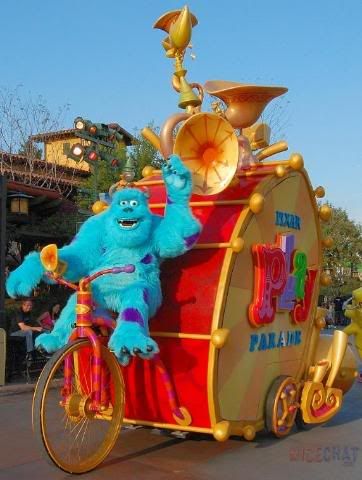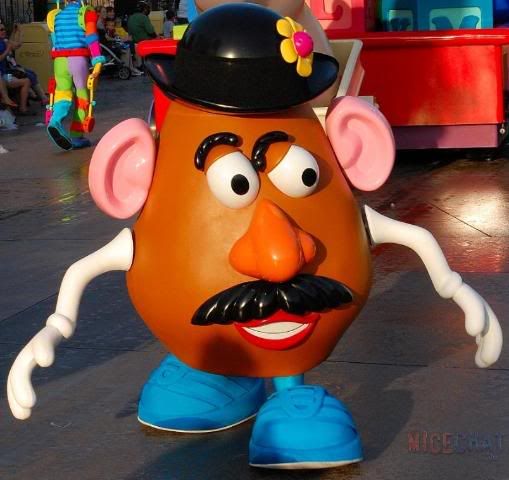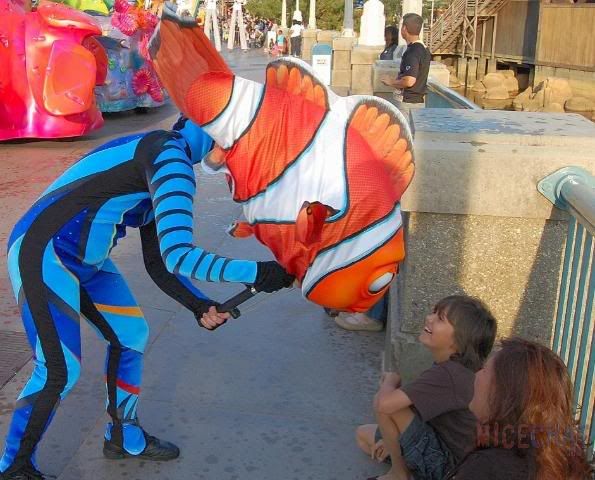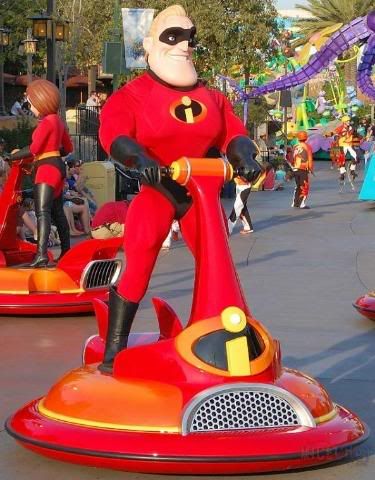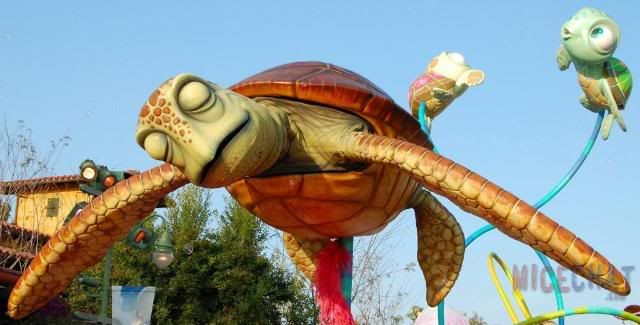 The following pictures paint a pretty good picture for why there are so many loyal fans of Disneyland Park. Spring brings a whole new energy to the park as you'll see below:
Splash Mountain in bloom (Photo by Fishbulb)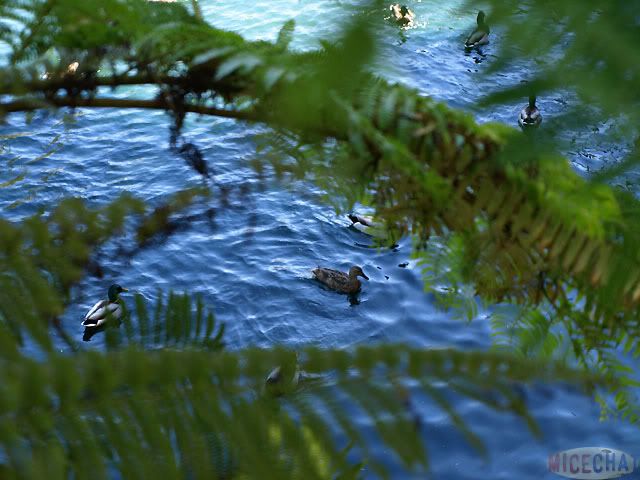 Ducks taking a swim at the Jungle Cruise (Photo by Fisnbulb)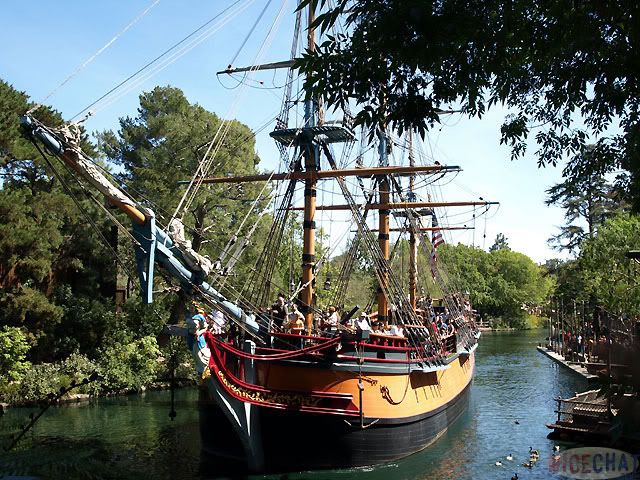 The good ship Columbia Rounds the bend between the Canoe dock and Tom Sawyer's island (Photo by Fishbulb)
MiceChatter, Morrigoon, is fond of saying
"That water is green for a reason, you don't want that reason on you! - don't splash!" (Photo by Fishbulb)
(Photo by PhotoMatt)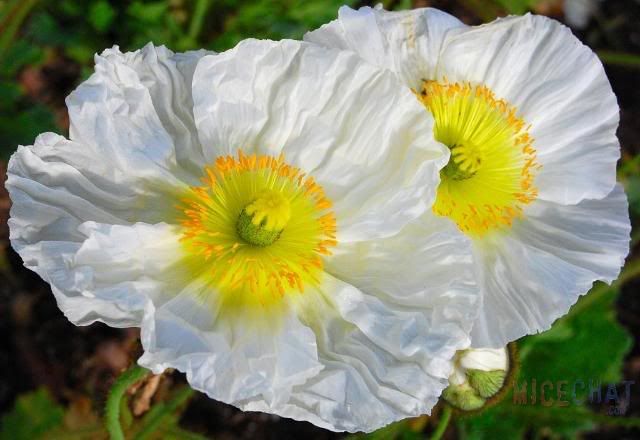 (Photo by PhotoMatt)
(Photo by PhotoMatt)
Wild Animal Park
San Diego, CA

If Timon took a high school graduation photo, this would be it!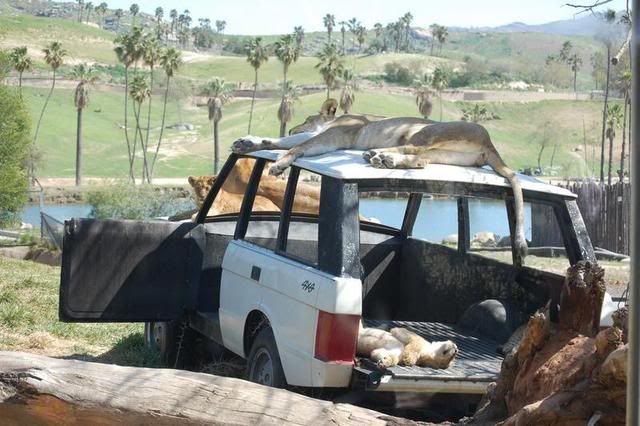 What better place to take a nap?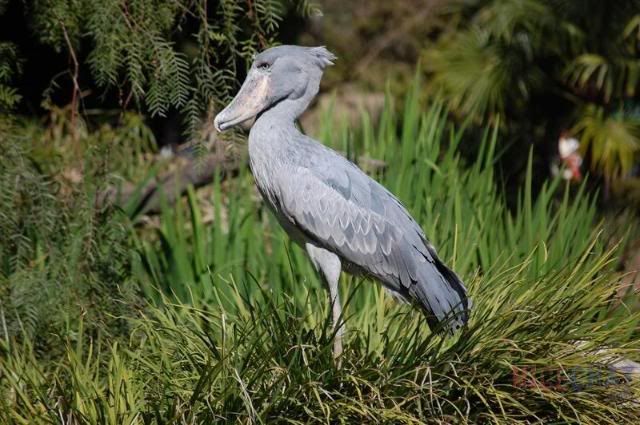 Shoebill - One strange looking bird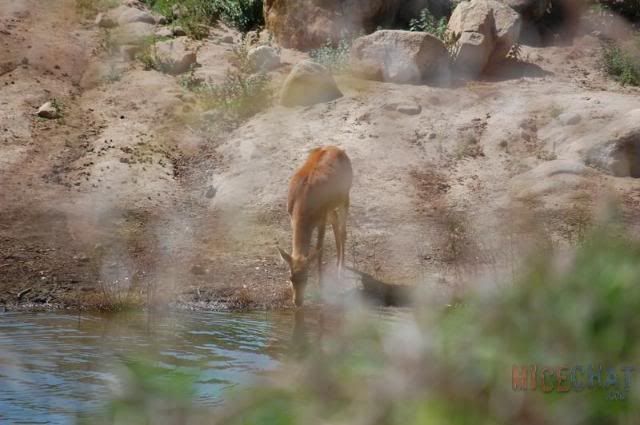 Walt Disney World
Orlando, Fl

Denise and Summer give us the "World" once again. This time around we find that there are no lines at Peter Pan (but only because it is closed for refurb) and that California's Block Party Bash parade has moved to Disney's Hollywood Studios (formerly Disney MGM Studios).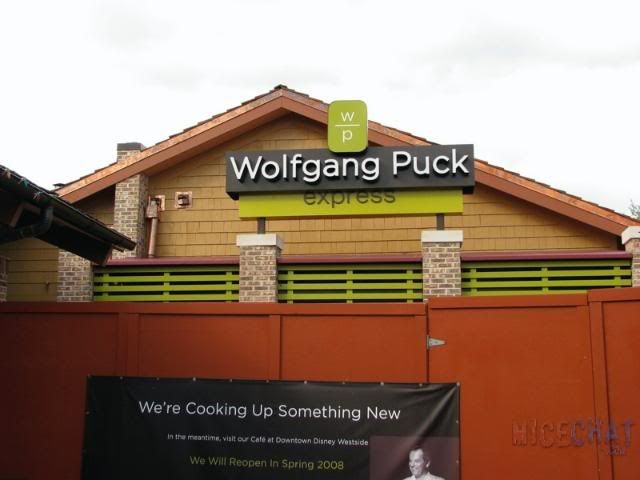 Good ol' Wolfgang is up to something new (Denise Preskitt)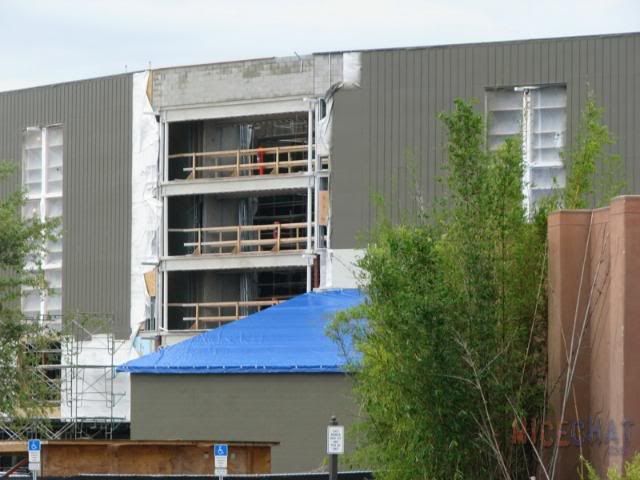 Construction at the Animal Kingdom Lodge (Denise Preskitt)
Printed screen over City Hall (SummerInFl)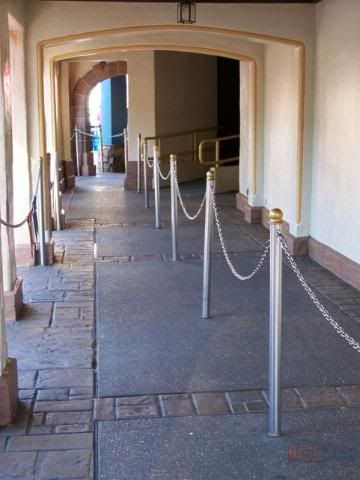 How lucky! No line for Peter Pan
(SummerInFl)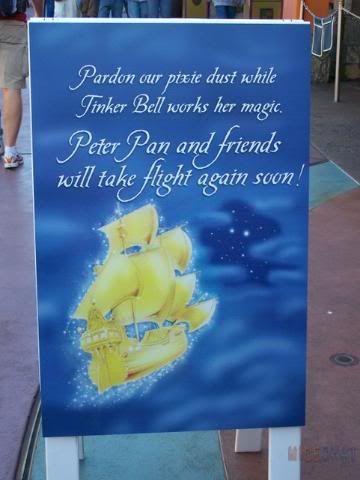 Too bad that the lack of line is due to the ride being down for Rehab (SummerInFl)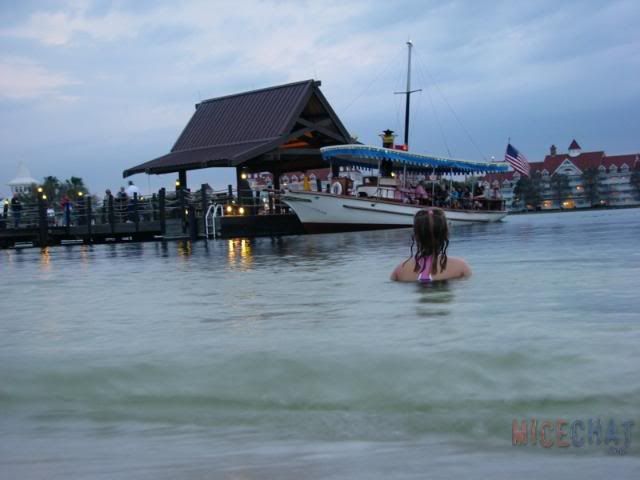 Little girl swimming in the lake - yes, this is a NO swimming area (Denise Preskitt)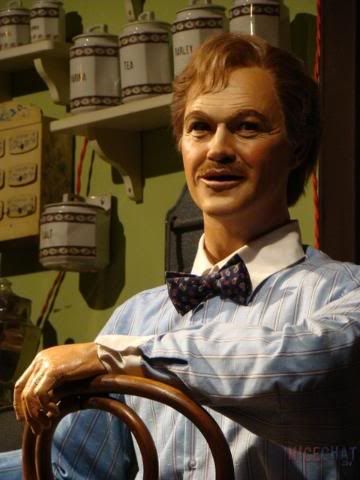 Not much progress for this daddy in years (SummerInFl)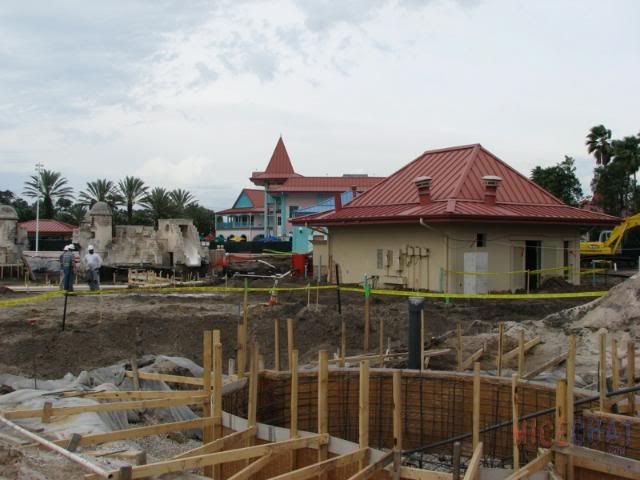 Caribbean Beach Resort Pool reconstruction (Denise Preskitt)
WDW is bursting into Spring!
Fans of Disneyland Resort's Block Party Bash parade need not mourn the passing of their popular parade, it has been recycled at Disney's Hollywood Studios park in Orlando. The following photos were taken by Denise Preskitt:
The high energy Block Party Bash is back in action (Photo by Denise Preskitt)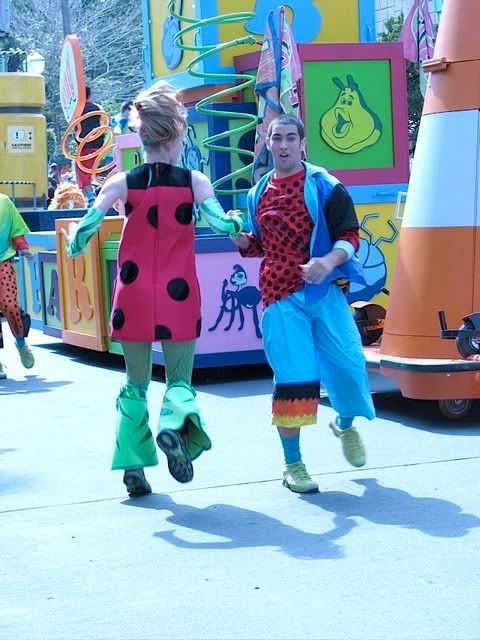 Let's see if they can keep up the energy through the hot summer months (Photo by Denise Preskitt)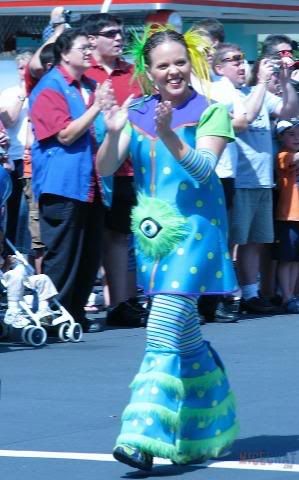 This is what happens when you design costumes in the dark
(Photo by Denise Preskitt)
Eye Spy
Calling all Disney Know-It-Alls! Where in the Disney Universe can you find these little beauties?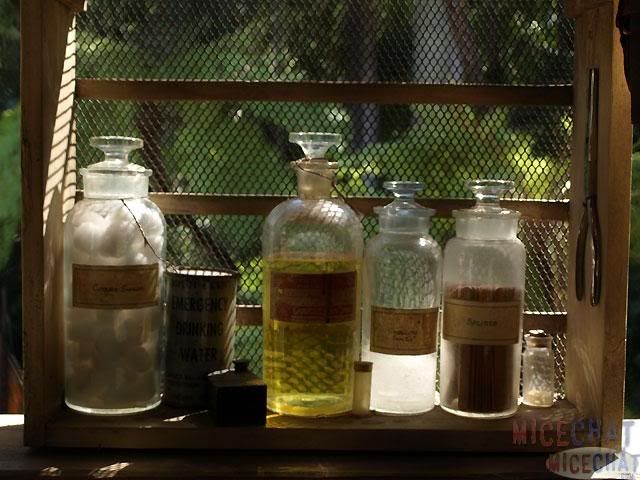 Eye Spy # 1 - With any luck, you'll never need these
Eye Spy # 2 - You'd have to go exploring to find this
Eye Spy Answers from last week: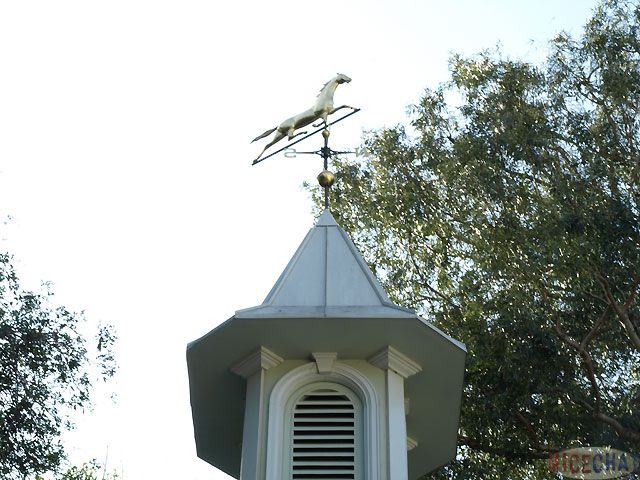 Eye Spy #1 - You might enjoy starting here
Answer: The roof of the Tour Garden next to City Hall at Disneyland, Ca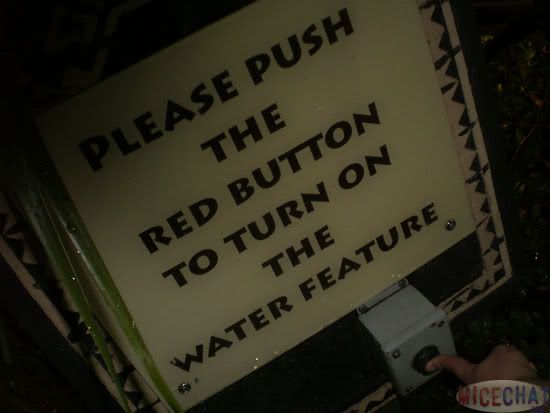 Eye Spy #2 - Would you like a pineapple with that water feature?
Answer: Water Fountain at WDW's Polynesian Resort
_______


And that brings us to the end of this week's tour. You never know what the weekend will bring, Join us again next week as ou

r
team of global photographers, spies, and gossips let you peek through the view finder:
Denise "nbodyhome"

Preskitt of

www.mousesteps.com

SummerInFl

PhotoMatt

Fishbulb


Your Editor - Dustysage

And Special Guest

Alan

"AKfandisney" with his Grand Californian Construction Photos (Thank you Alan)

If you have amazing theme park shots of your own that you would like to see featured on the Weekend Update, please send a message to

[email protected]

, if we can use it, we'll be happy to contact you.
Don't miss MiceChat's Featured Blogs (including the Weekend Update), add our feed to your favorite feed software or site: http://feeds.feedburner.com/Micechat-Featured
Support MiceChat, Go Gold!
Sign up in March and you could win an iPod!!!