What a week this has been for our crew as they furiously snapped photos for your enjoyment. Denise nbodyhome Preskitt reports on the Minnie Marathon. SummerInFL visits Sea World and TDLFAN brings us more great shots of the 25th Anniversary celebration at Tokyo Disneyland. Fishbulb, Jack hollywood1939 Wixom, and PhotoMatt share Disneyland Resort photos with us and sirclinksalot takes us to Knoebels Amusement Park in Elysburg, Pennsylvania. We also visit The Pirate's Dinner Adventure with Jack hollywood1939 Wixom plus special guest contributor jimmybop shares some photos of Walt Disney World.



EDITOR'S NOTE: THIS JUST IN PRIOR TO OUR DEADLINE.

Denise nbodyhome Preskitt attended a private preview of Toy Story Midway Mania at Disney's Hollywood Studios and filed the following photos: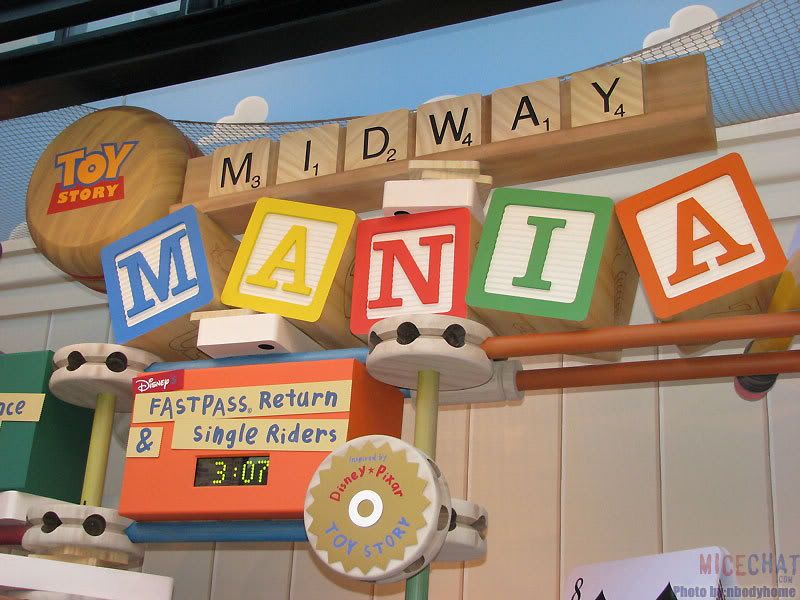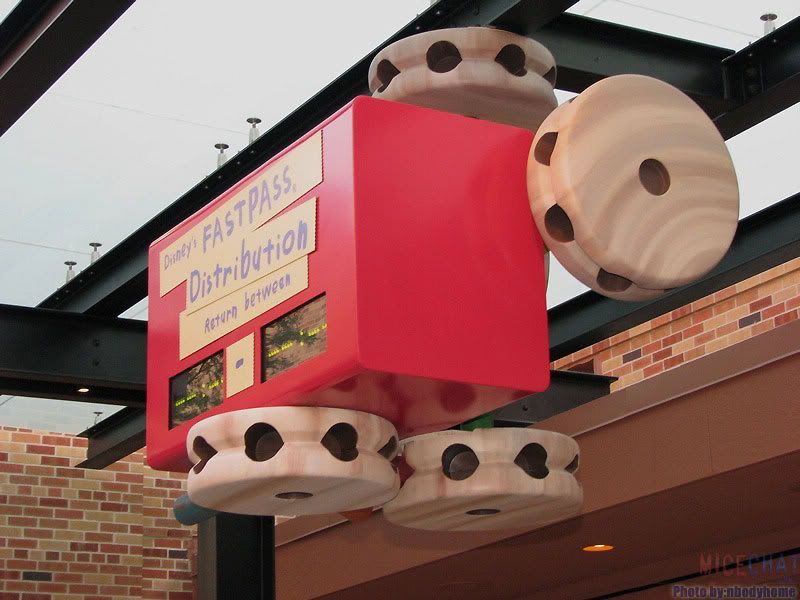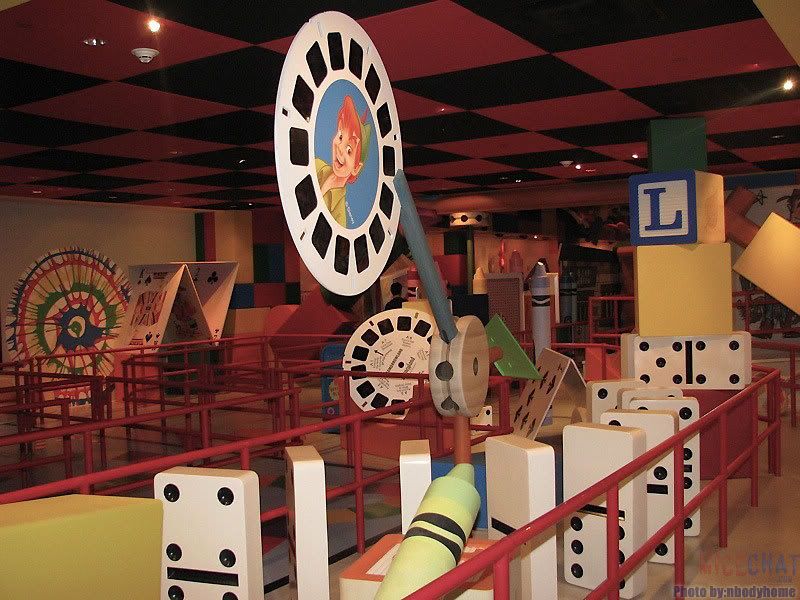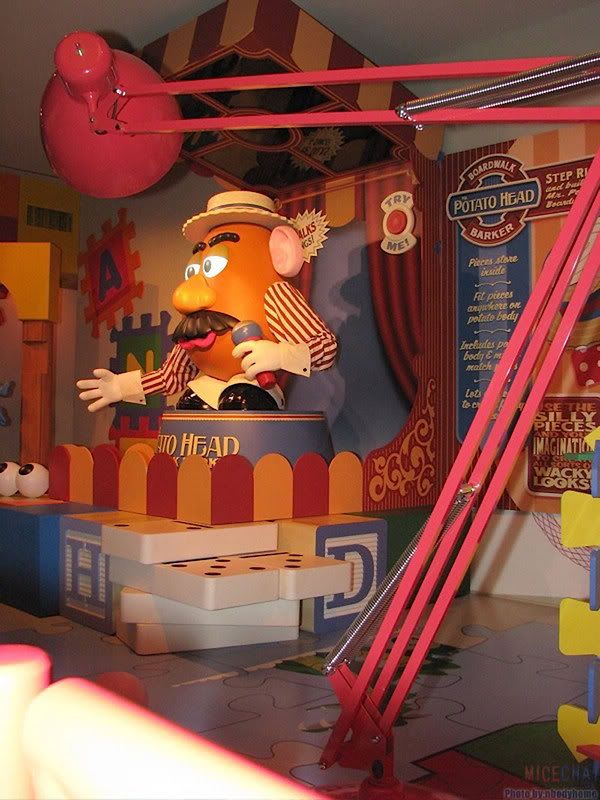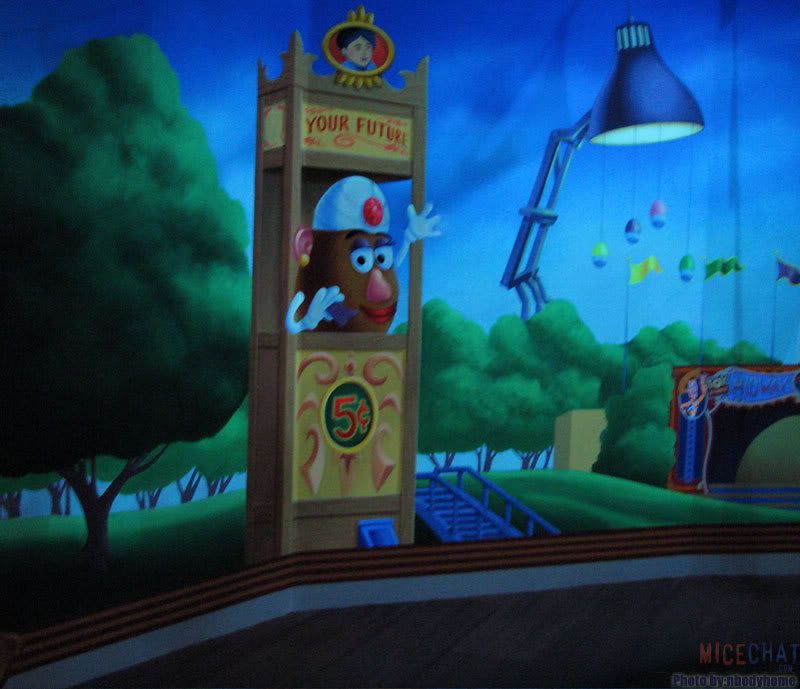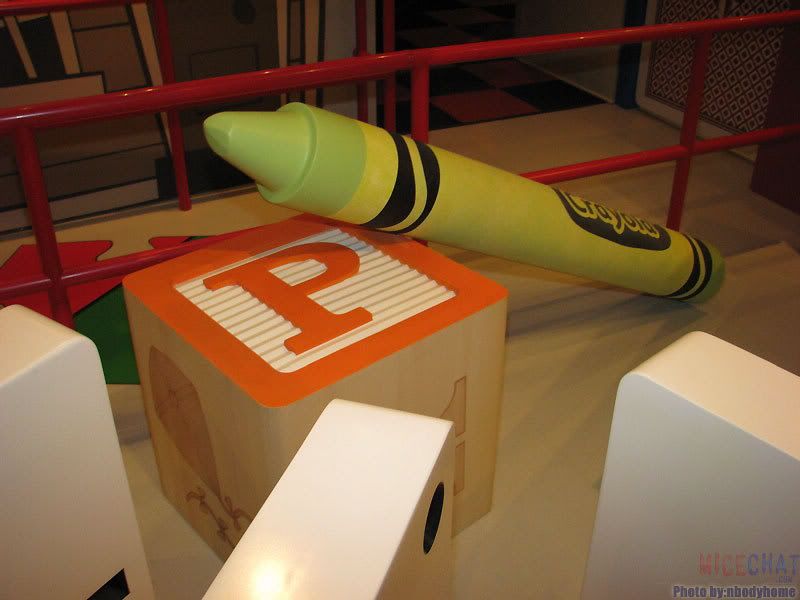 Denise has over one hundred photos from this event posted on her website,

mousesteps.com

.

Special thanks to Eric at

Orlando Fun Tickets

for helping to make this possible. Orlando Fun Tickets is a proud sponsor of MiceChat and offers discount tickets to many Orlando area attractions. Be sure to tell them that MiceChat sent you!



This week we'll start on the West Coast:
Disneyland Resort
Anaheim, California
Fishbulb
starts us off with some random photos from Disneyland and Disney's California Adventure taken last weekend.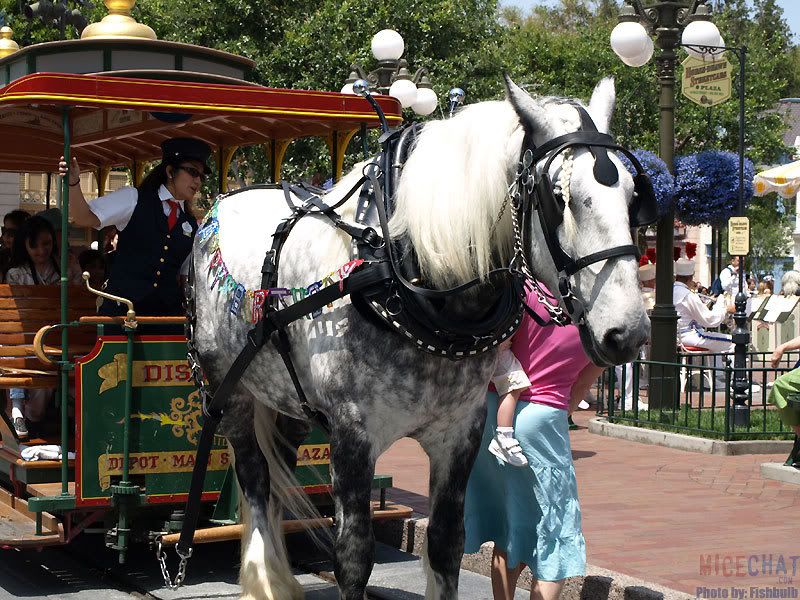 Birthday Horse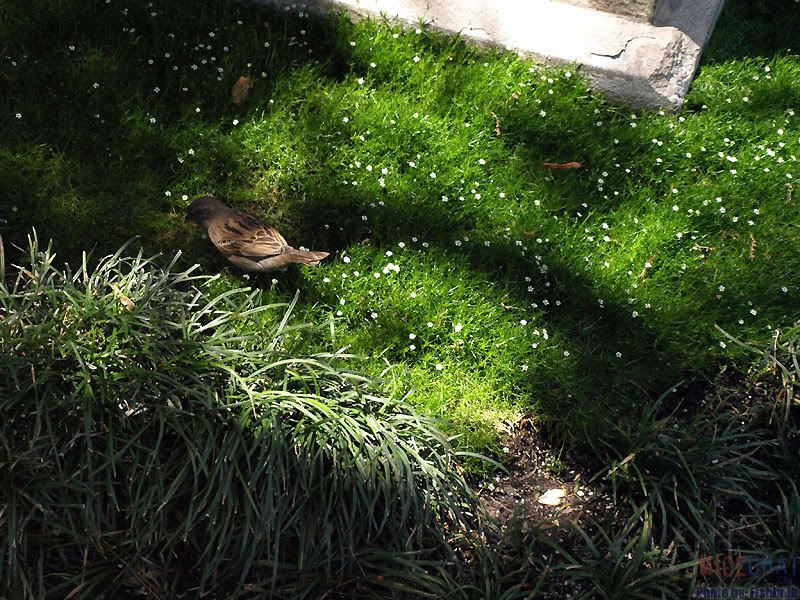 Live bird in the pet cemetery at the Haunted Mansion.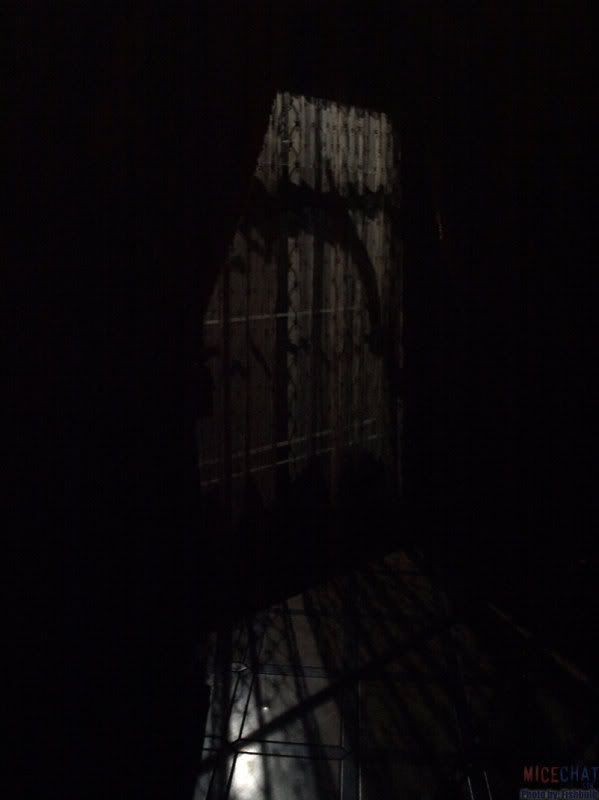 Lightning in the Mansion.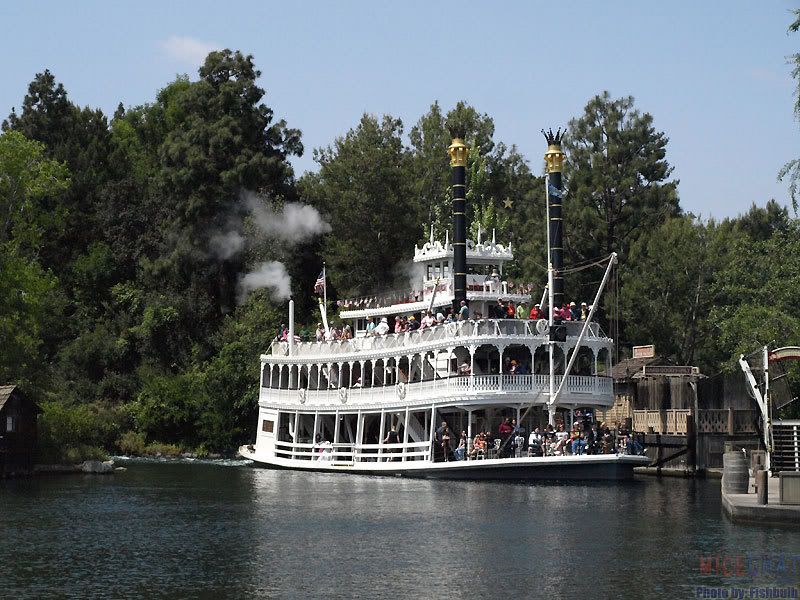 The Mark Twain comin' round the bend.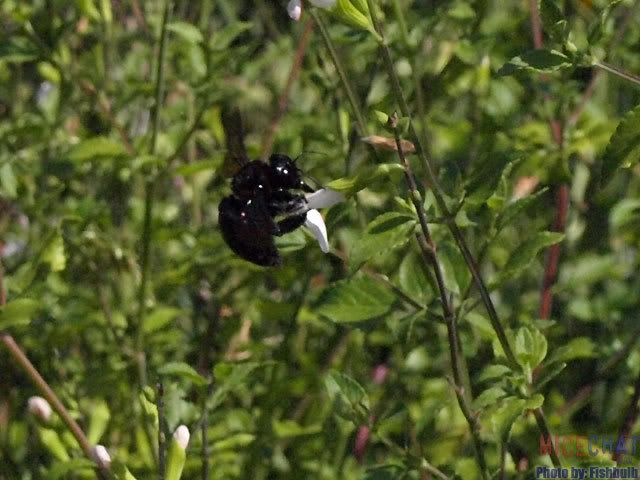 Big honkin' bumblebee.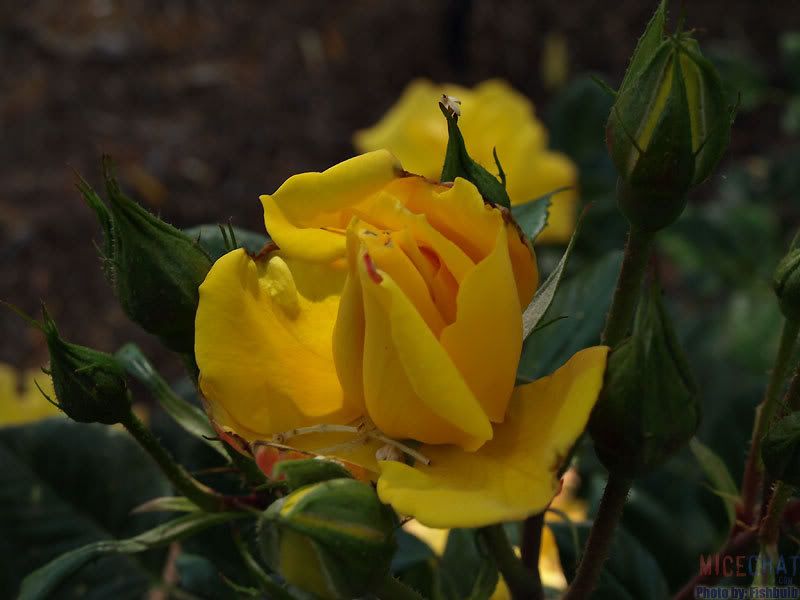 Le Rose at Trattoria in DCA.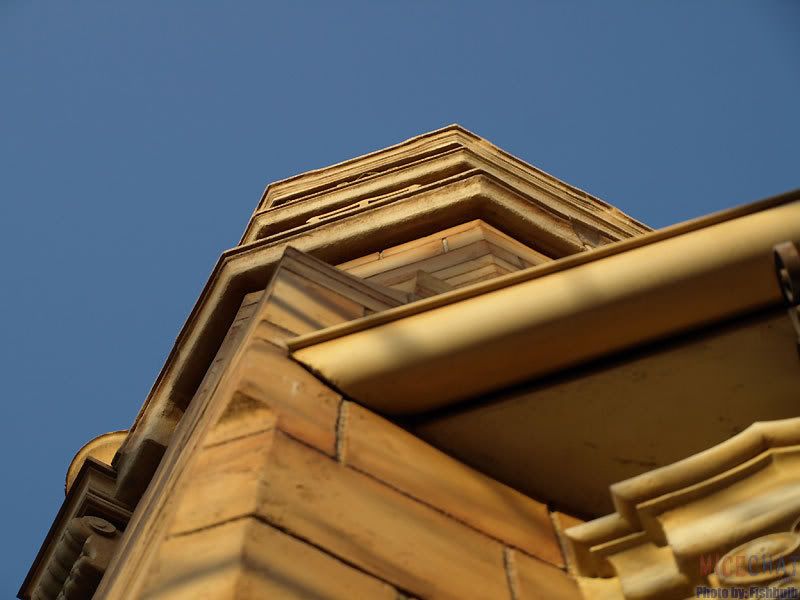 Stunning architecture at Off The Page in DCA.
PhotoMatt
submitted these fantastic photos from the Disneyland Resort.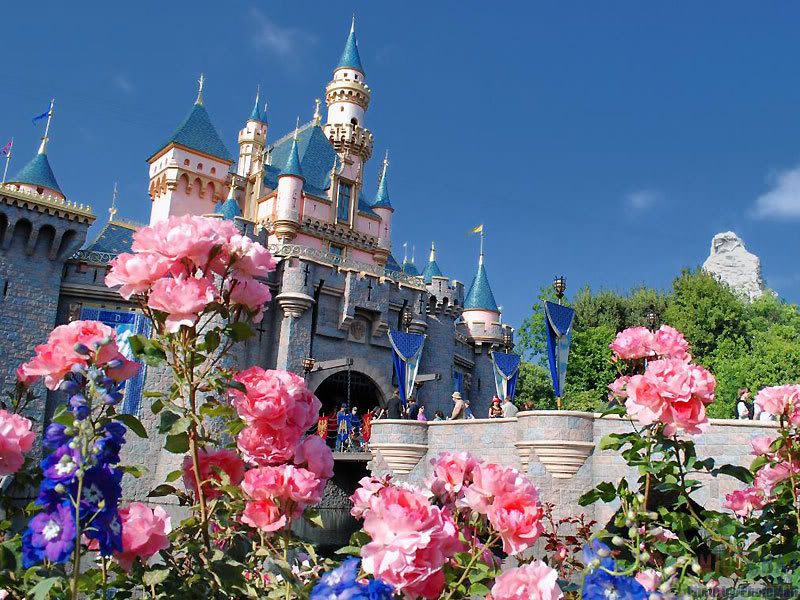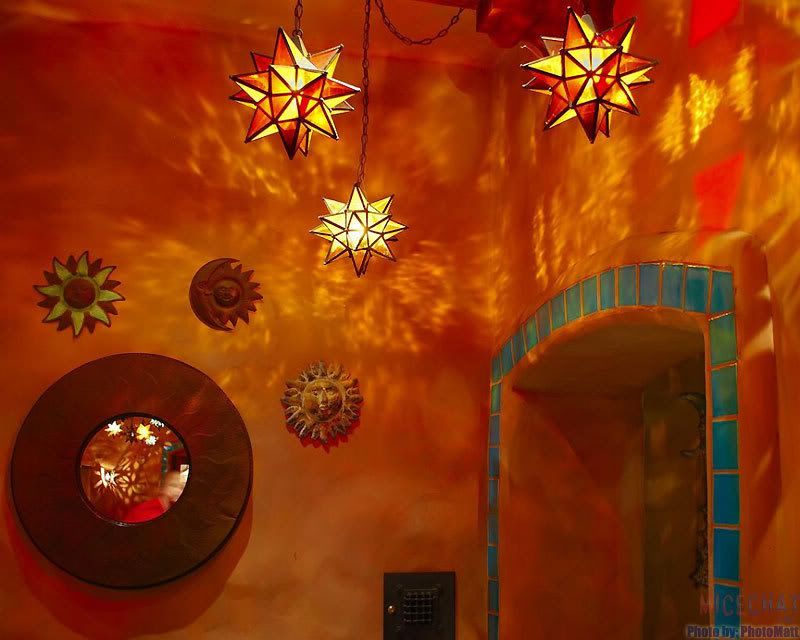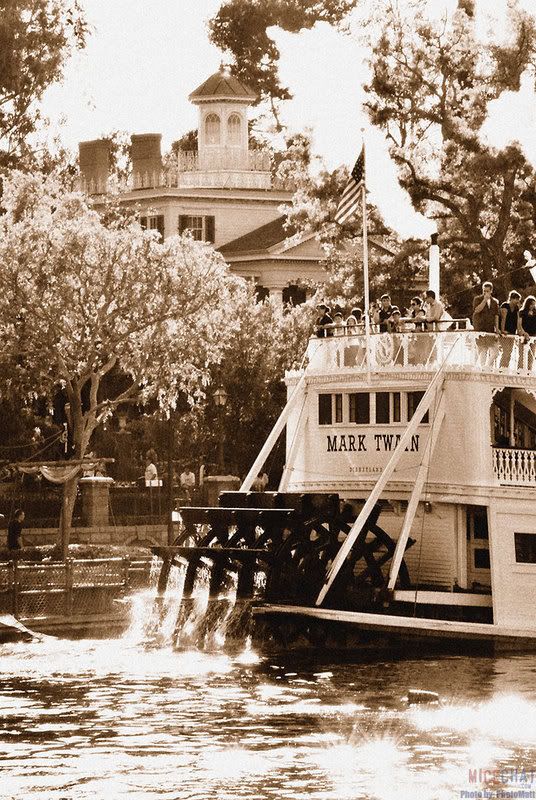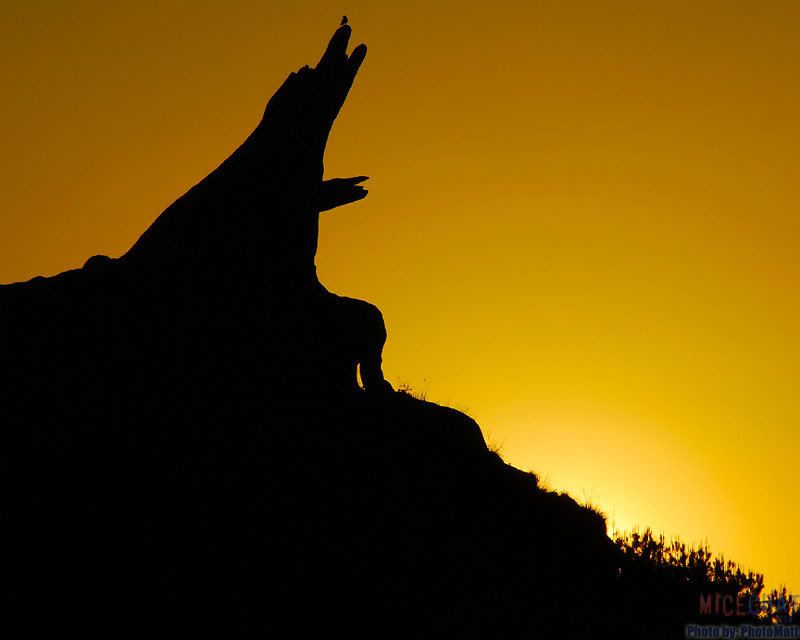 Next up, Jack
hollywood1939
Wixom showcases his photographic skills with these great shots taken at Disneyland: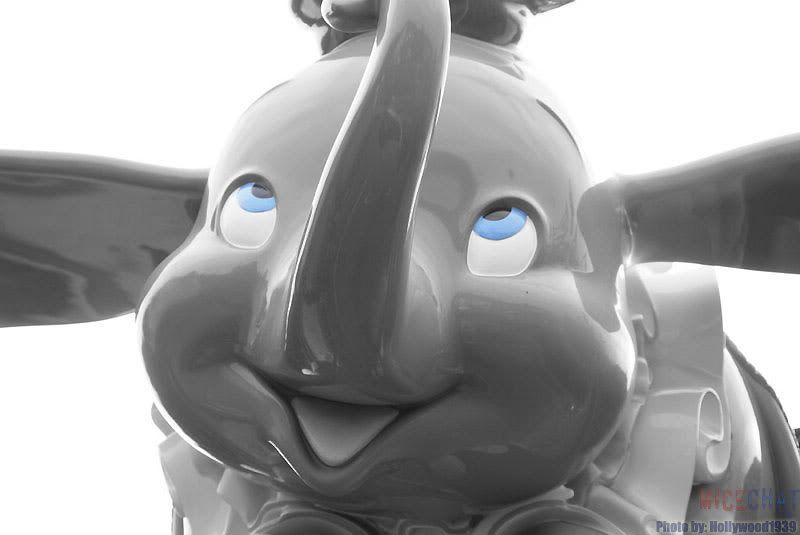 Shocking eyes.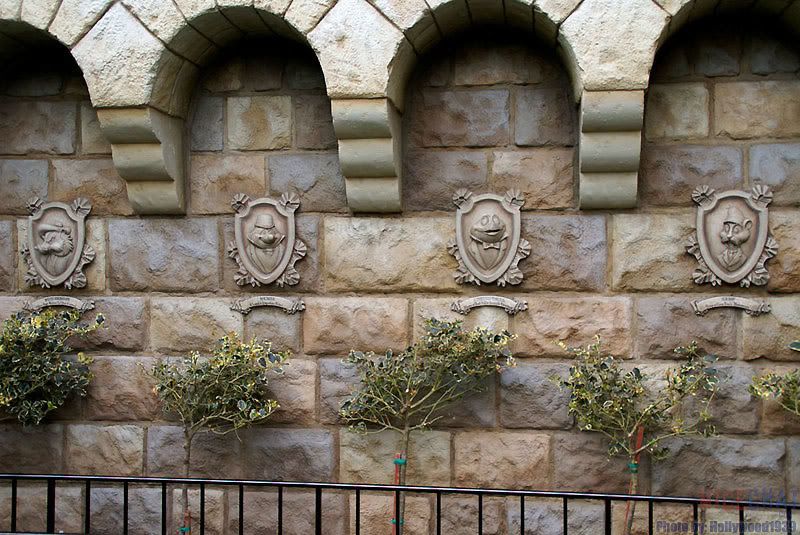 Mount Toadmore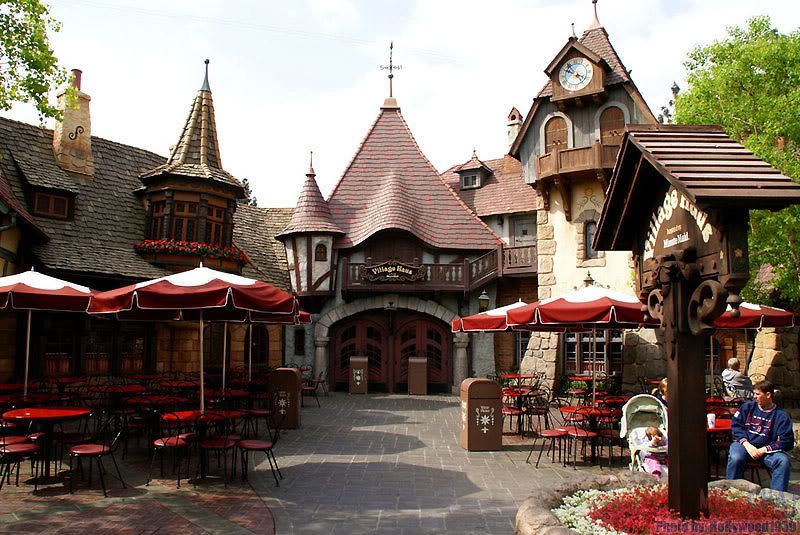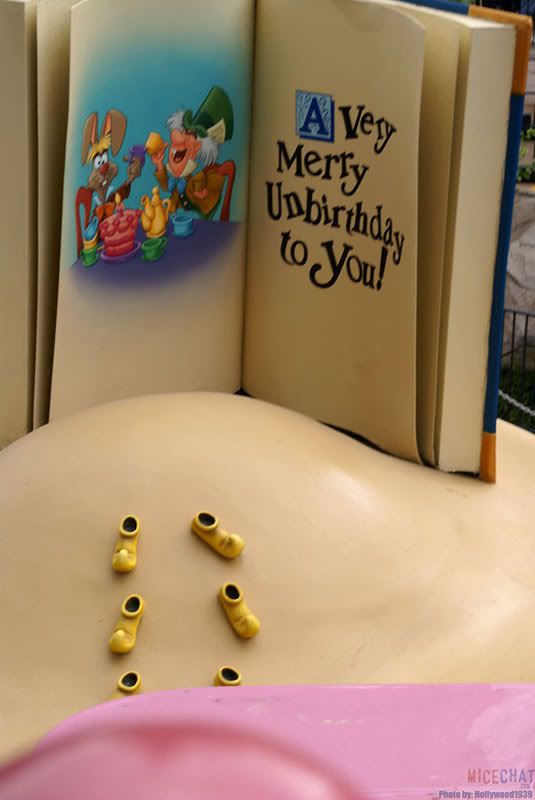 Dude, where's my shoes?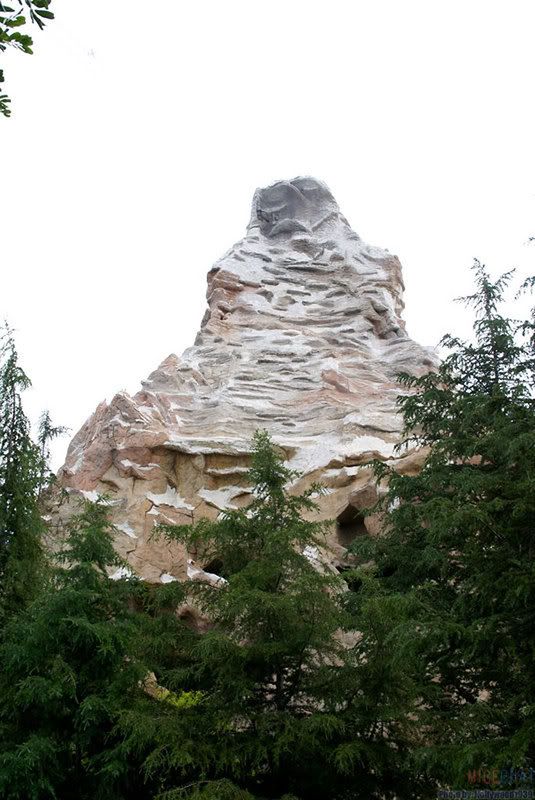 A mountain looms in the distance.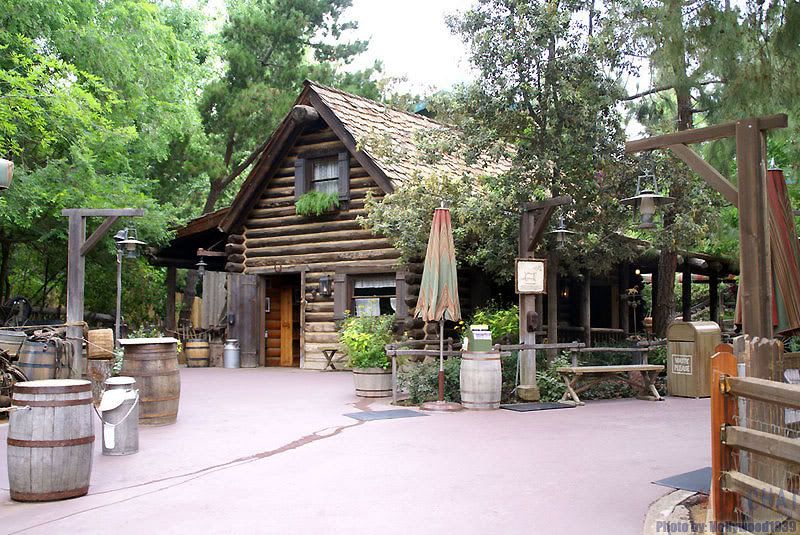 Too much water?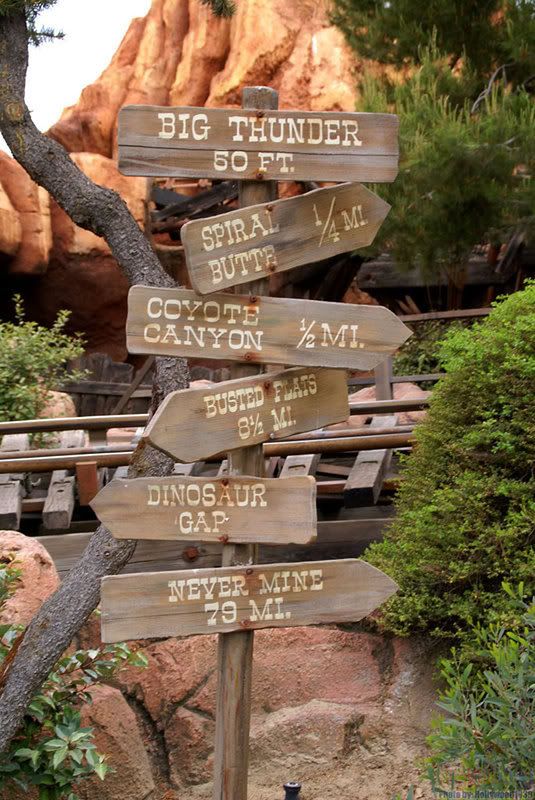 "Never Mine" is so far...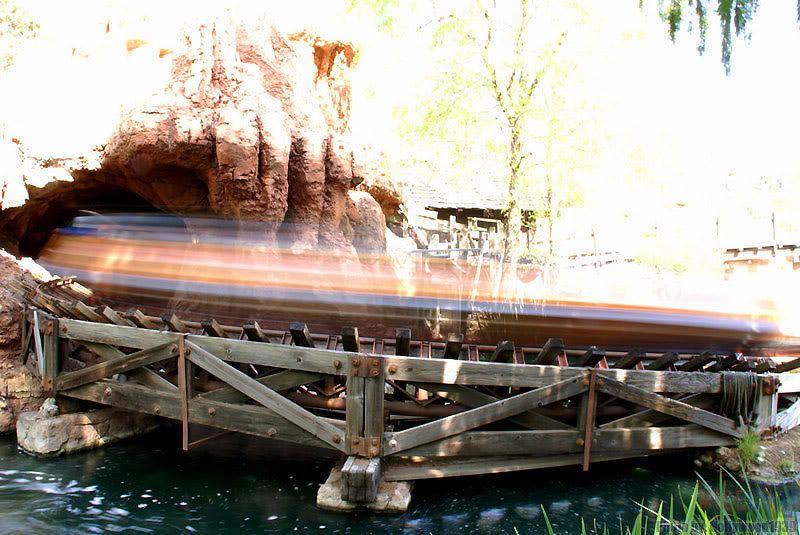 I think I see my friend in this picture!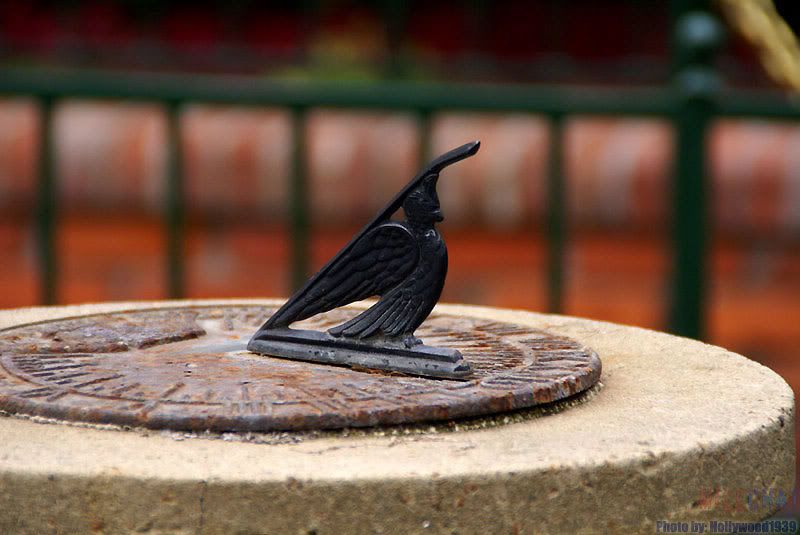 Pretty bird.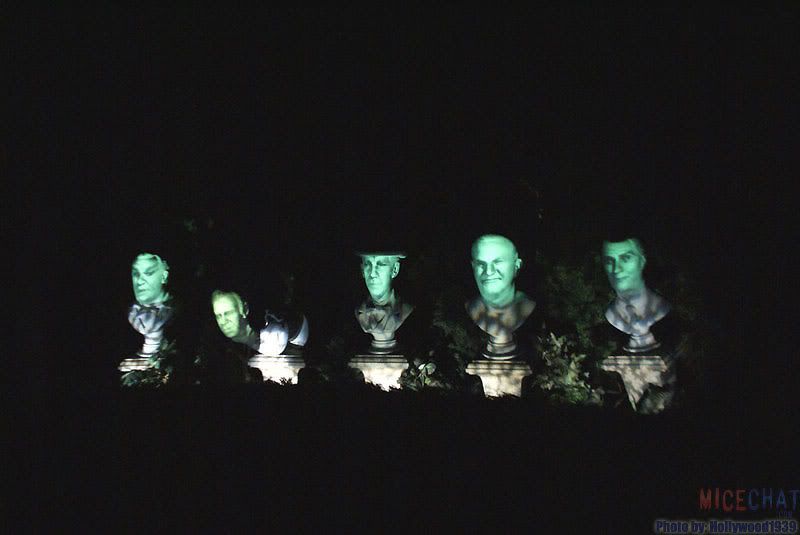 Five dudes, just chillin'.
Pirate's Dinner Adventure
Buena Park, CA
Jack
hollywood1939
Wixom visited The Pirate's Adventure Dinner in Buena Park (home of Knott's Berry Farm and just 8 miles from Disneyland). His report follows:
"I had the opportunity to go to the Pirate's Dinner Adventure in Buena Park and it was quite an interesting show. I wish I had more pictures than I do here but the lighting was terrible for cameras and flash pictures were not permitted (but like Disneyland, people did it anyways and no one enforced the rules)."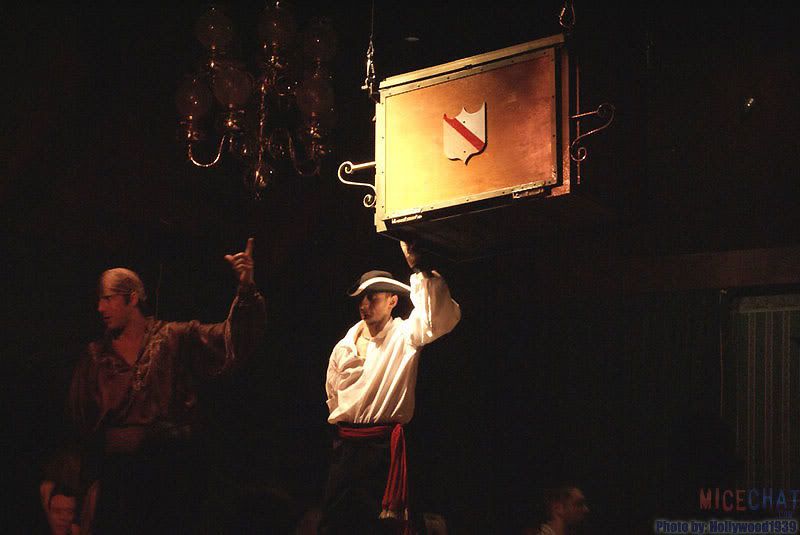 They had a pre-show in a pub (which is the waiting room) where they have guests interact when the Pirates take it over and you, the guest, get taken as prisoner. There are food and drinks as appetizers before going in. I honestly think the appetizers where better than the dinner itself.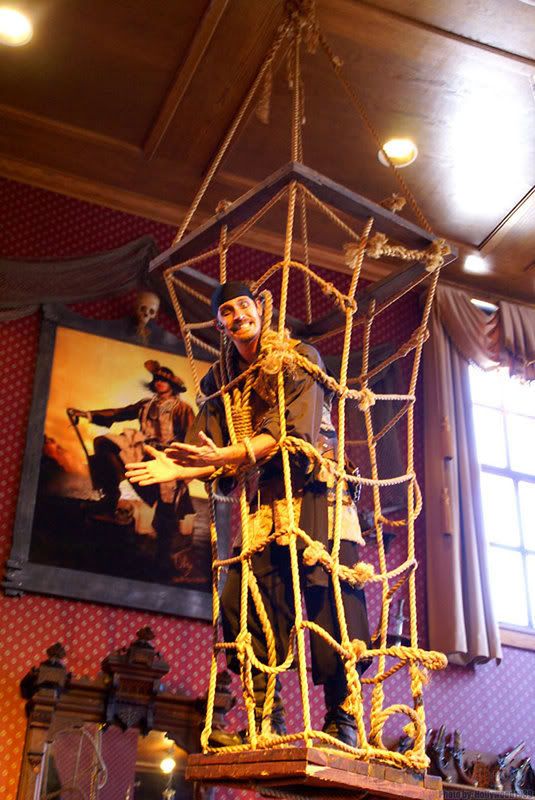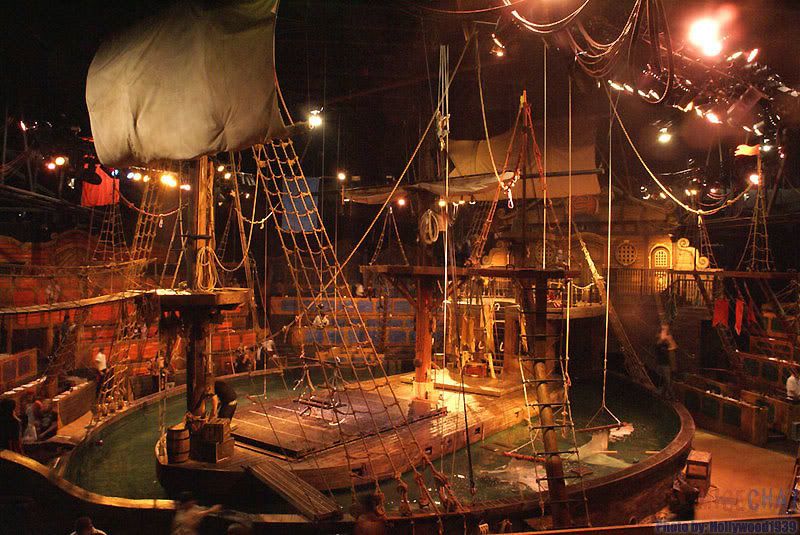 The princess' posse was taken prisoner by the pirates. Your party is divided into 8 different colored groups like Medieval Times and we followed our pirate who escorted us into the main showroom.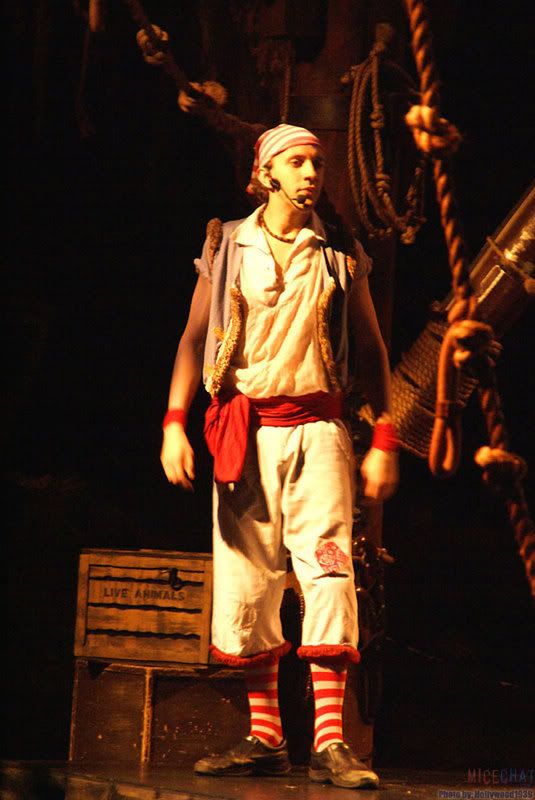 This guy was the host of the show and also comic relief.
I honestly think he was the best part of the show.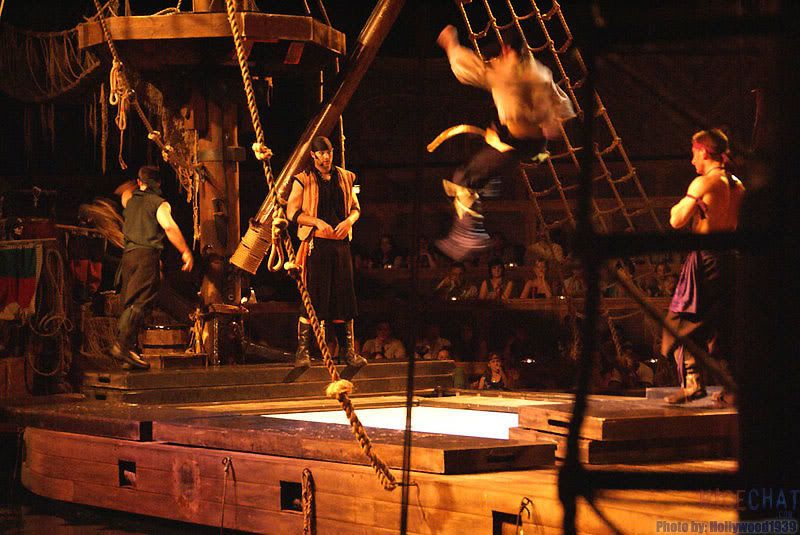 The "team" part of the show only last 20 minutes as the pirates play games to see who will be the first mate. It's really interactive with the guests but it's really anti-climactic. I'm guessing that they did this to rival Medieval Times but MT is much better in this category. After they play around there is a love story mixed in, but not very well.
Overall it was a really cool show. The guest interaction was great so take the family. There are a lot of loud noises but the stunts and acrobatic sequences were outstanding. There is a lot of adult humor (e.g., our pirate left for 20 minutes and then comes out with his shirt off followed by a woman in a bikini) and the show is really funny. But the food was extremely salty and they need to work on the storyline because it was a little confusing at times to figure out what was really going on. The love story comes in the beginning, then leaves for the whole show, then comes back in the end. It's just weird. One thing I did like is that they used music from all the movies that I could think of that had a pirate theme to it. All in all I would do it again but not before I go back to Medieval Times.
The Pirate's Dinner Adventure is located at 3600 Beach Boulevard in Buena Park. Advance reservations are recommended. More information is available at their
website
. For those of you who are wondering, this is the same company that stages a similar show in Orlando.
Walt Disney World
Orlando, FL
First up, MiceChatter
jimmybop
shares some photos of the World:
Epcot Flower and Garden Festival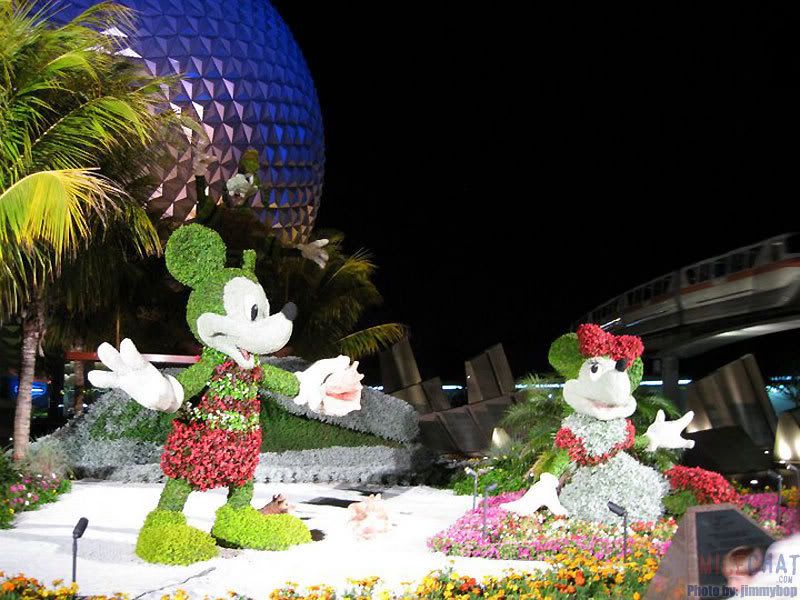 The British Invasion: Epcot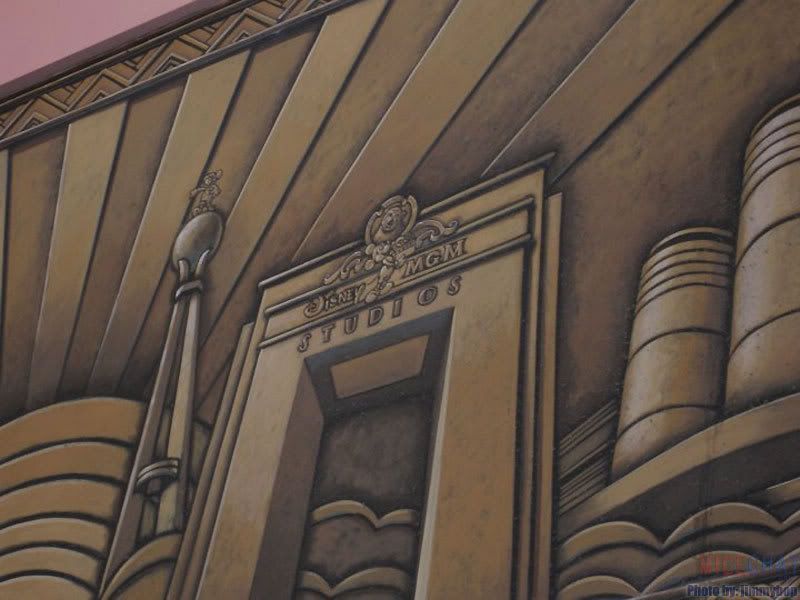 ABC Commissary still has its beautiful mural, complete with the old park name.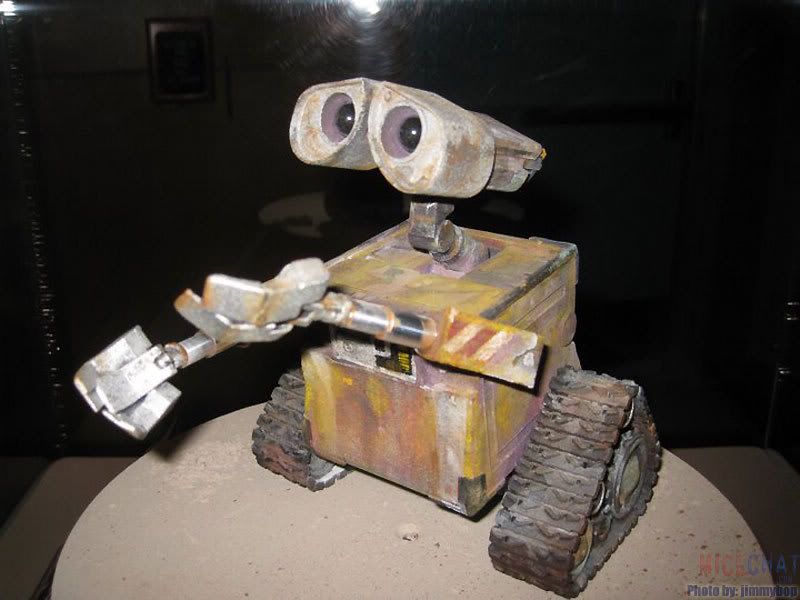 Animation Building, Wall-E preview exhibit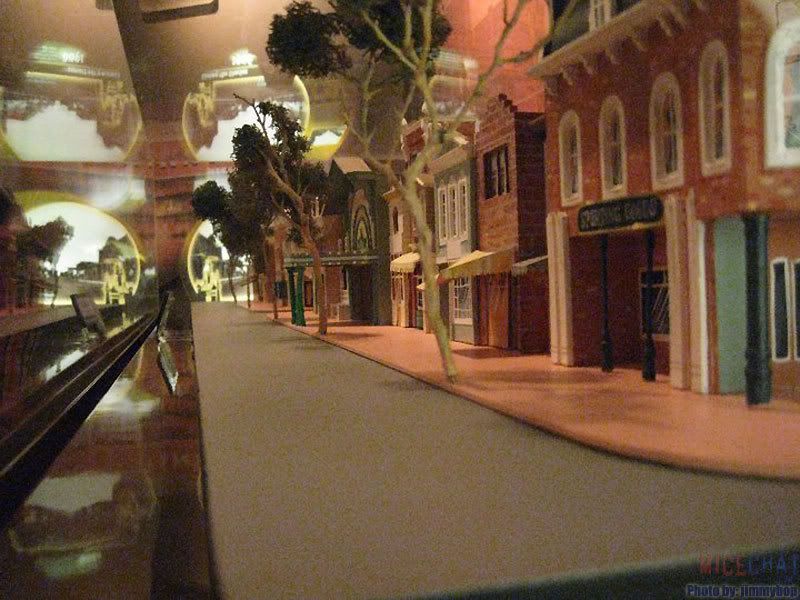 One Man's Dream, Main Street USA miniature model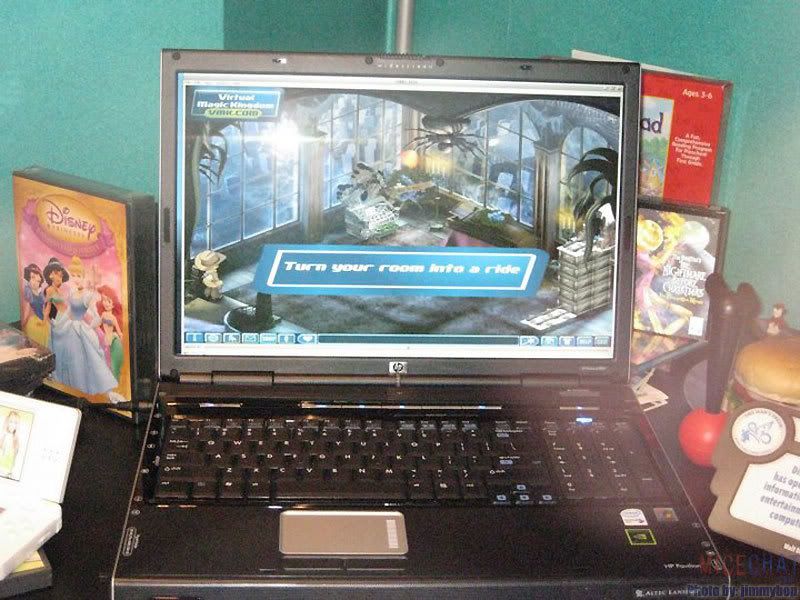 One Man's Dream, VMK (beta version) is still displayed as a part of Disney's Digital World.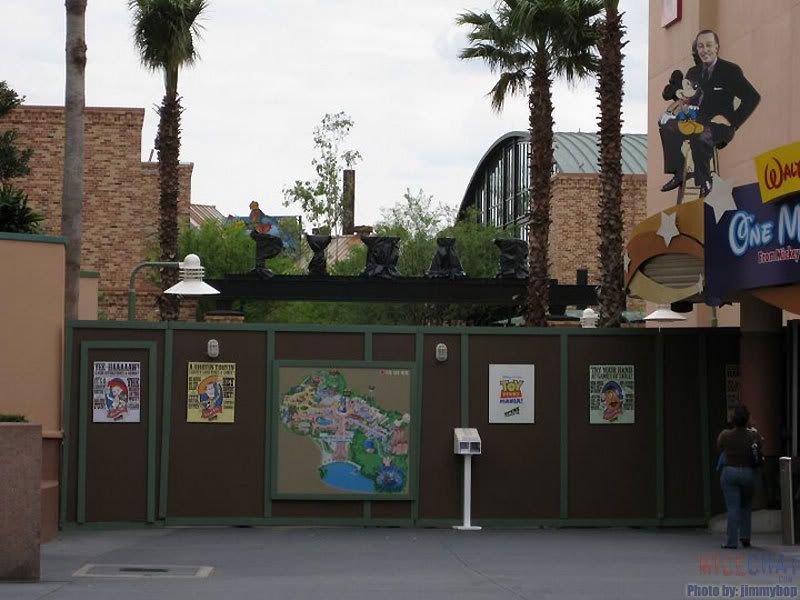 The Pixar Place wall.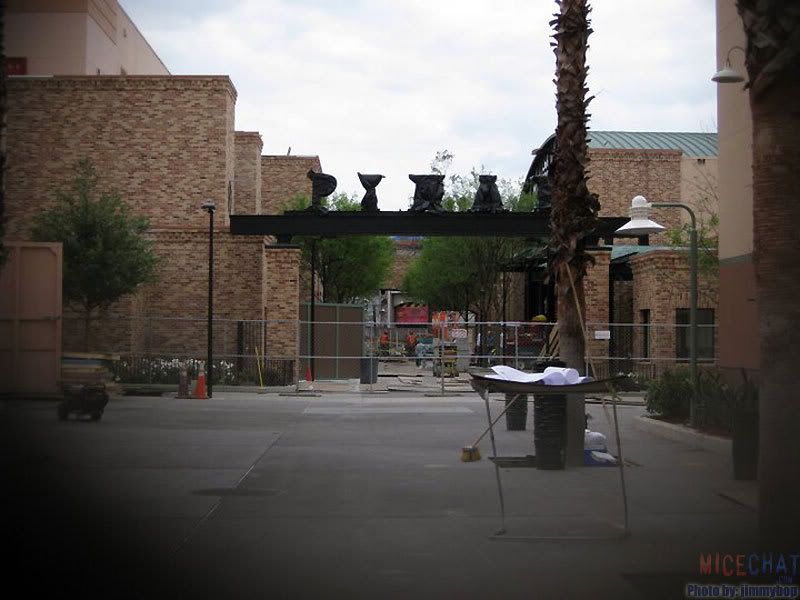 A glimpse through a hole in the wall.
Playhouse Disney! Live on Stage, Donald Duck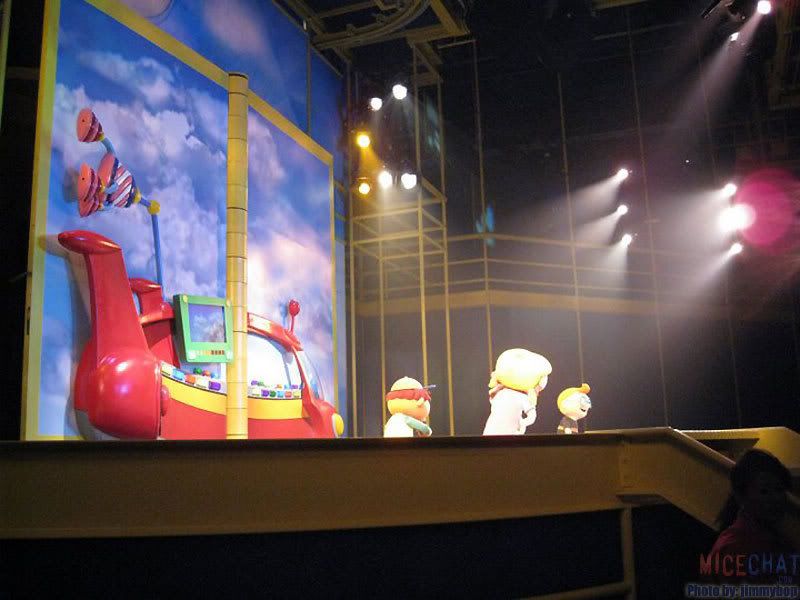 Playhouse Disney! Live on Stage, Little Einsteins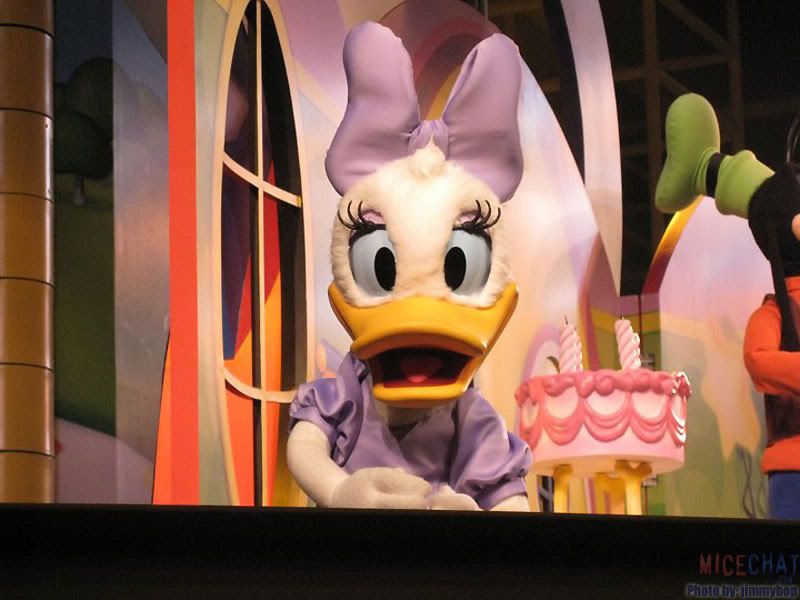 Playhouse Disney! Live on Stage, Daisy Duck - the audience flirt.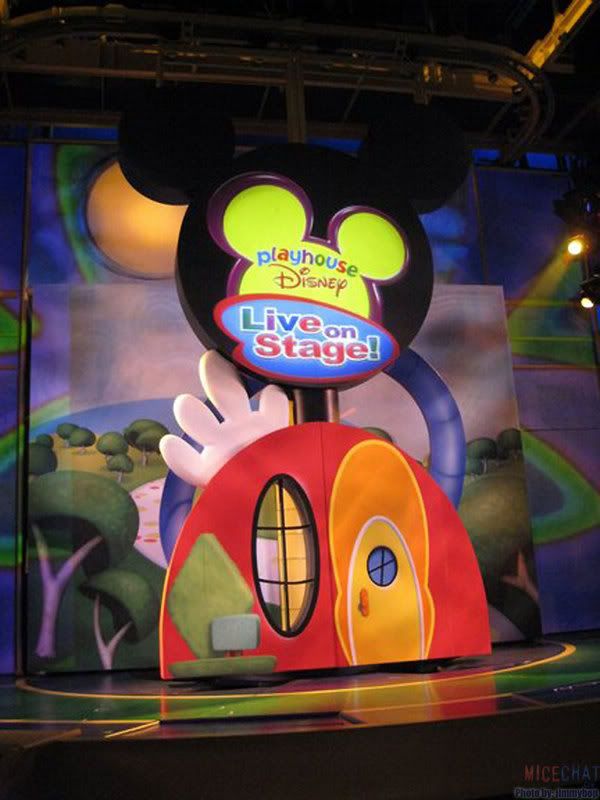 Playhouse Disney! Live on Stage, new set.
Next up, Denise
nbodyhome
Preskitt shares some of her latest photos from the World. More of Denise's photos can be viewed at her website
mousesteps.com
.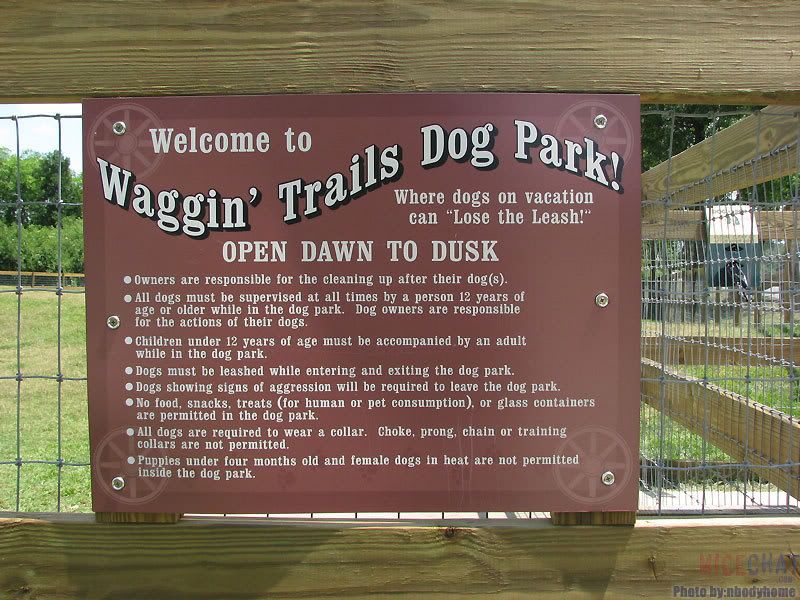 The new Fort Wilderness dog park.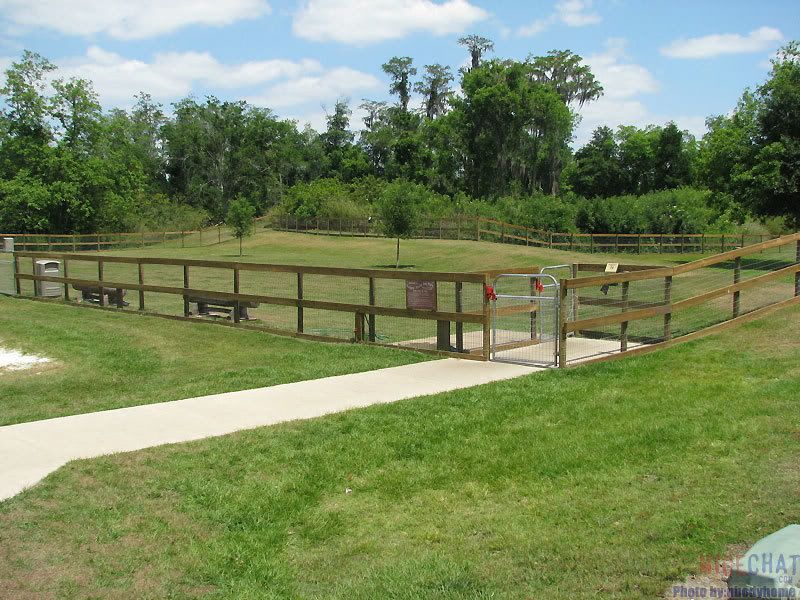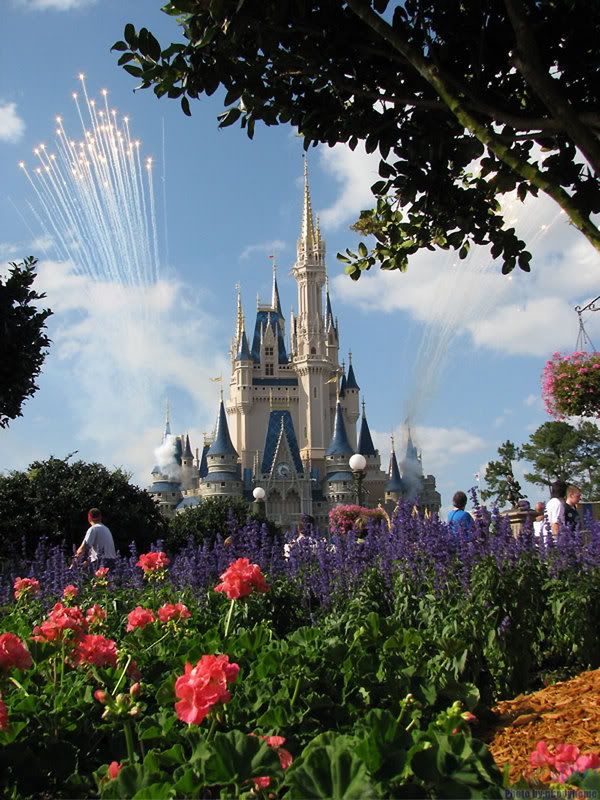 Fireworks at the Magic Kingdom during the Dream Along with Mickey show (which was cancelled part way through and the fireworks shot early).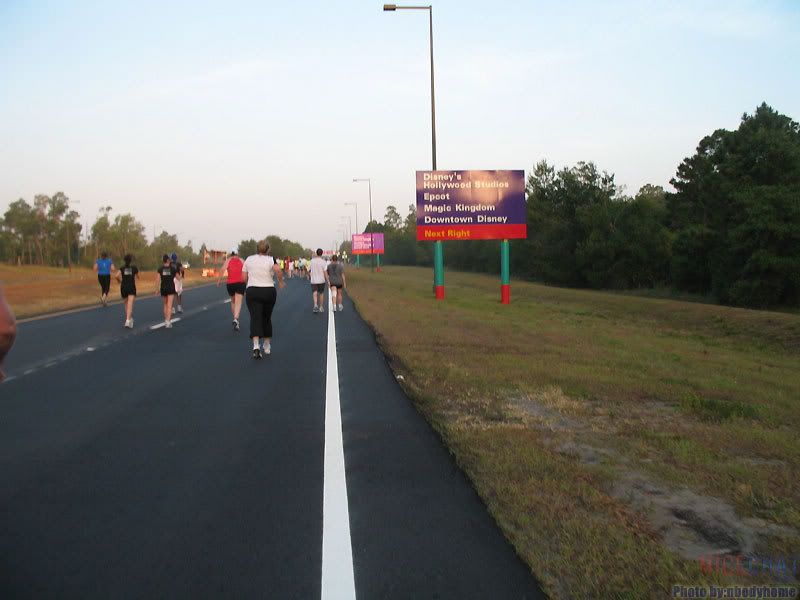 I walked/ran the Minnie Marathon (this was the last year for the Minnie). I didn't stop for these photos - I wanted to maintain my 15 minute mile time!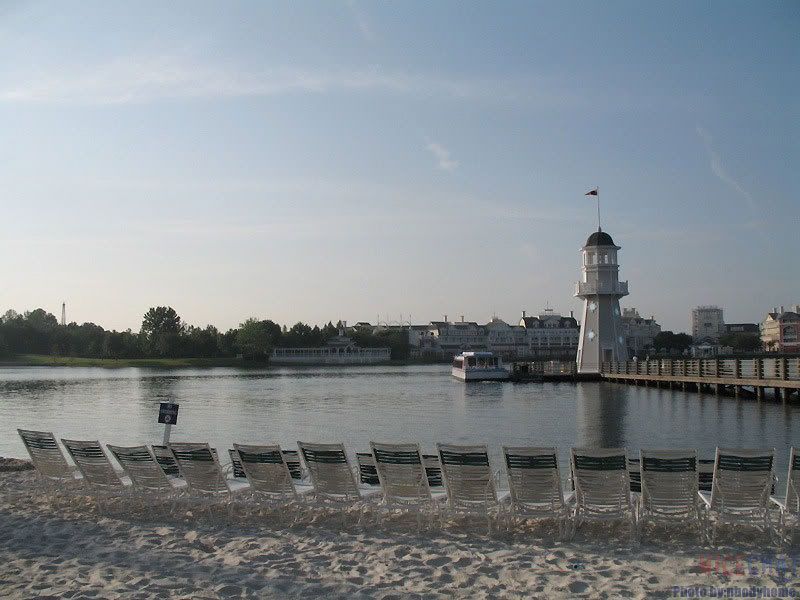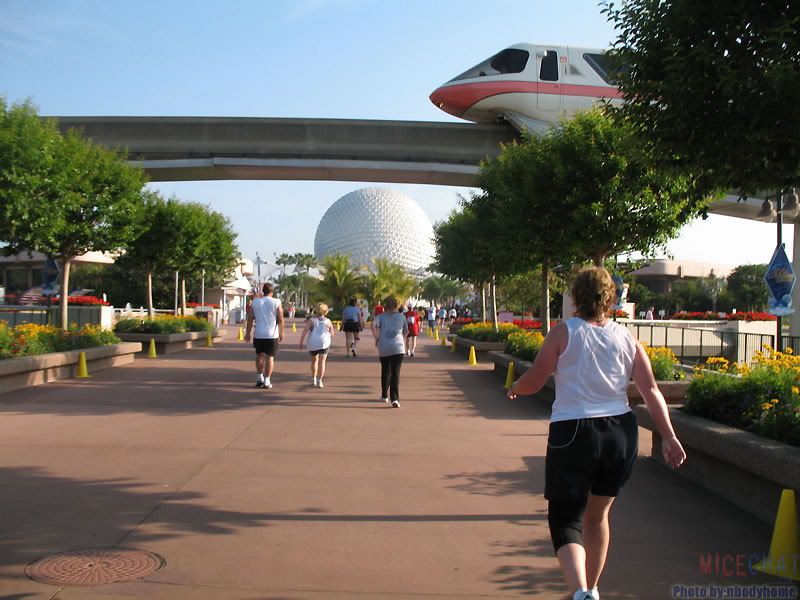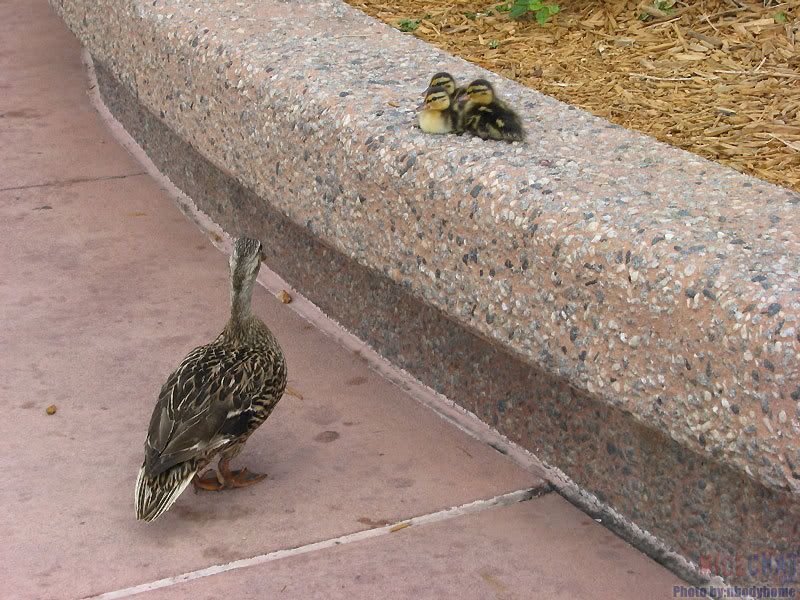 Photos around Epcot after the Minnie which ended by 8:30 a.m.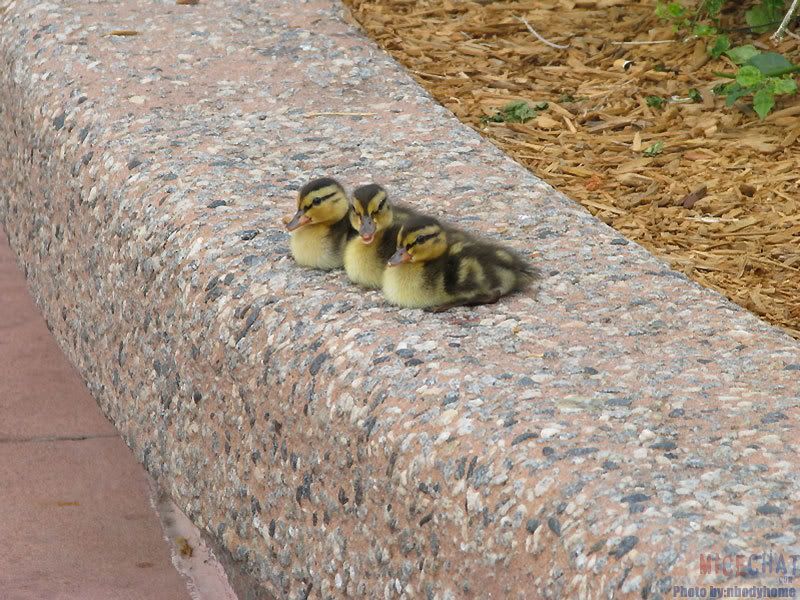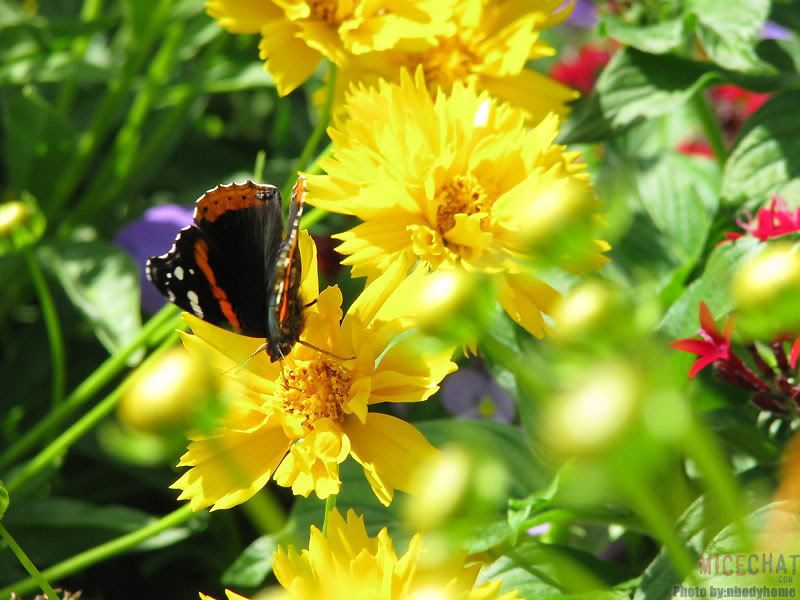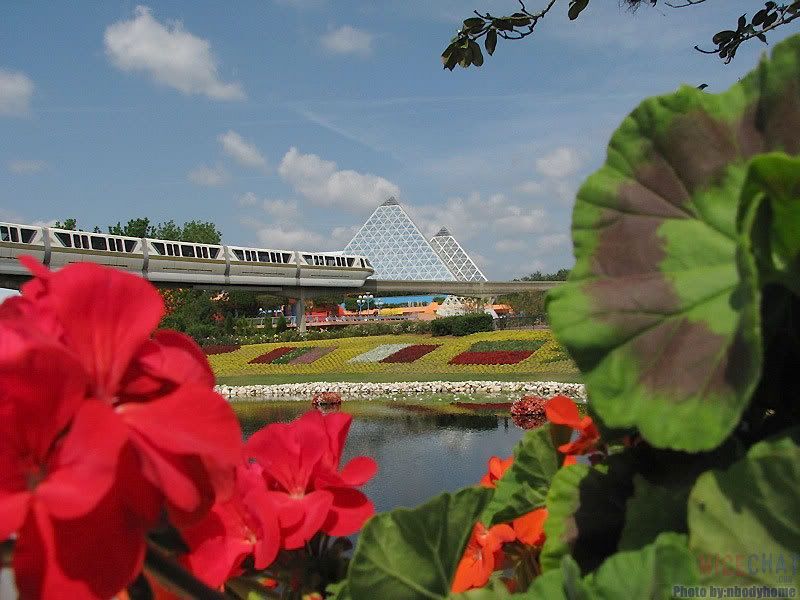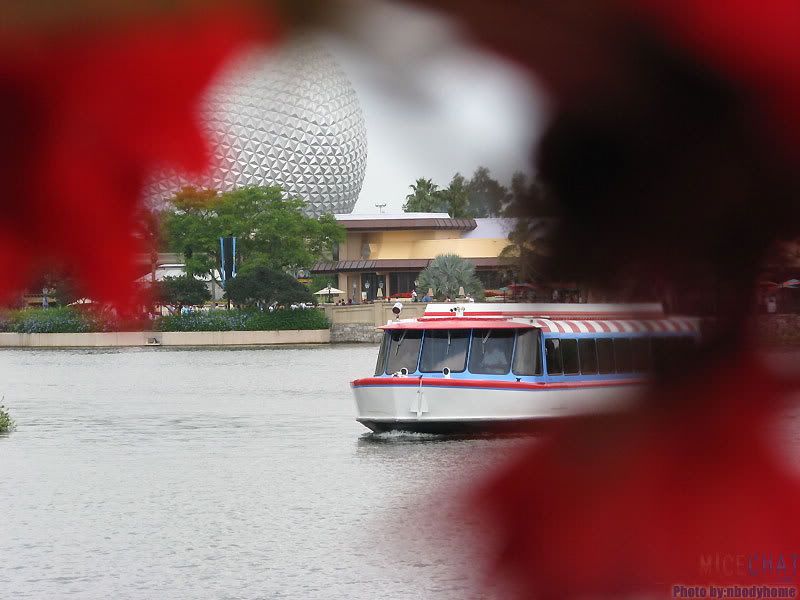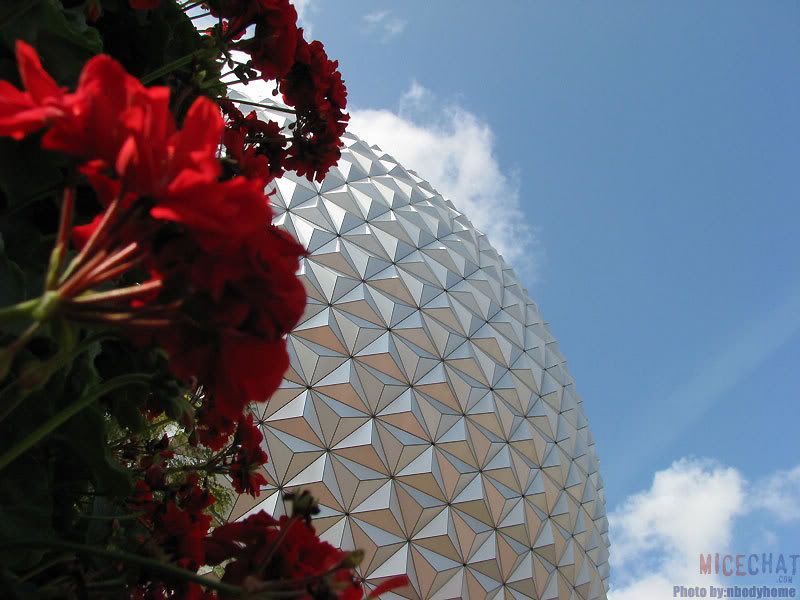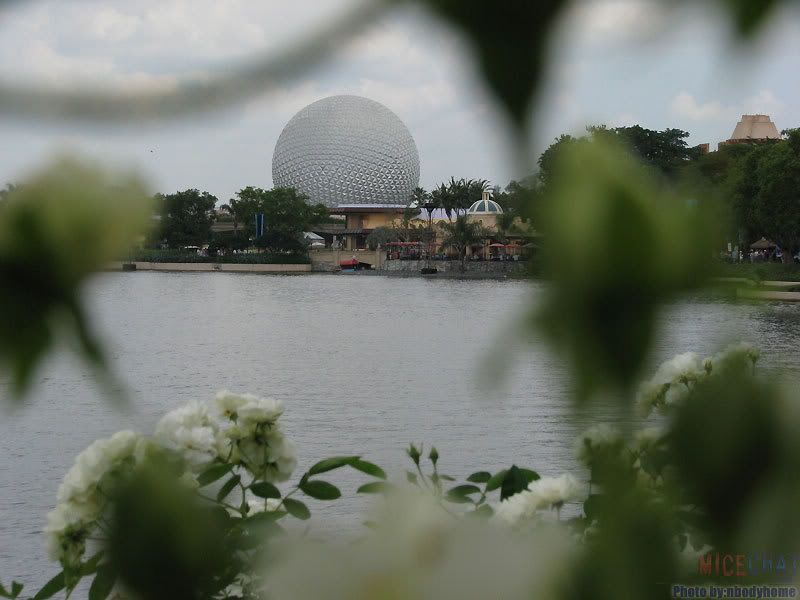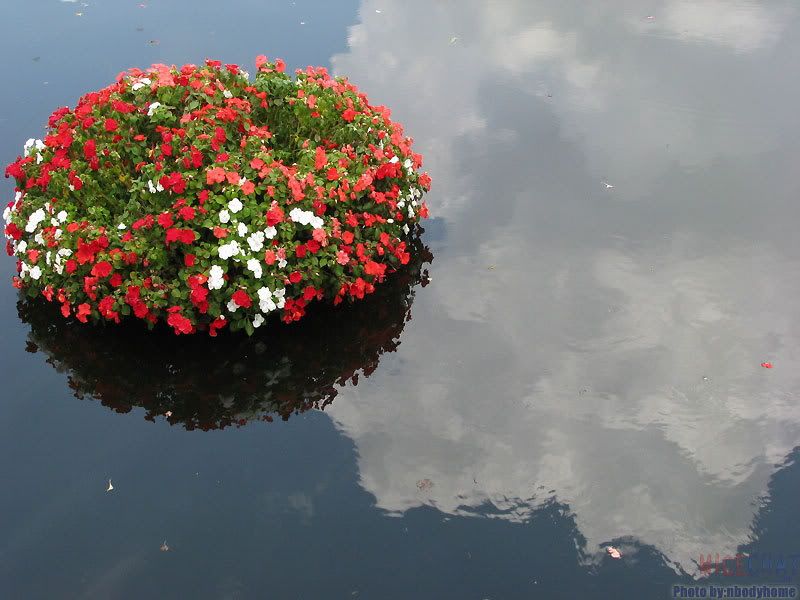 Sea World
Orlando, FL
SummerInFL
takes us to Sea World this week.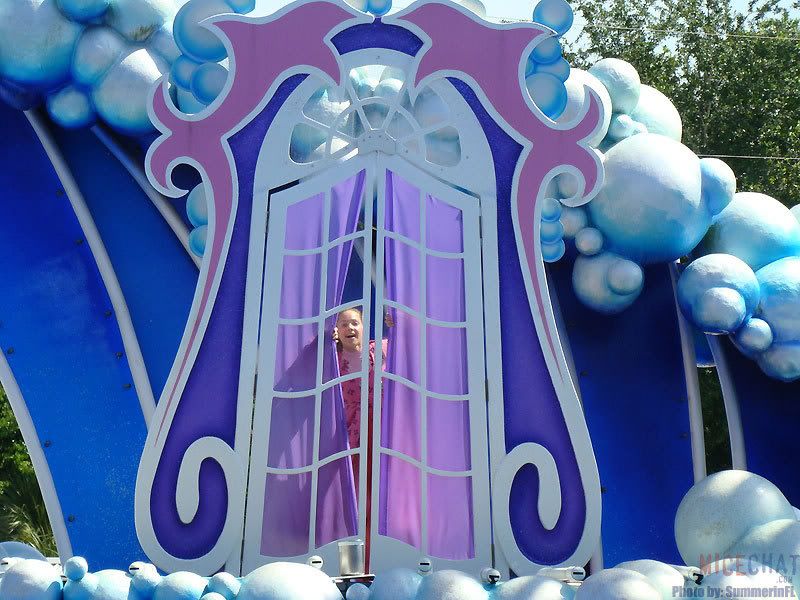 Blue Horizons show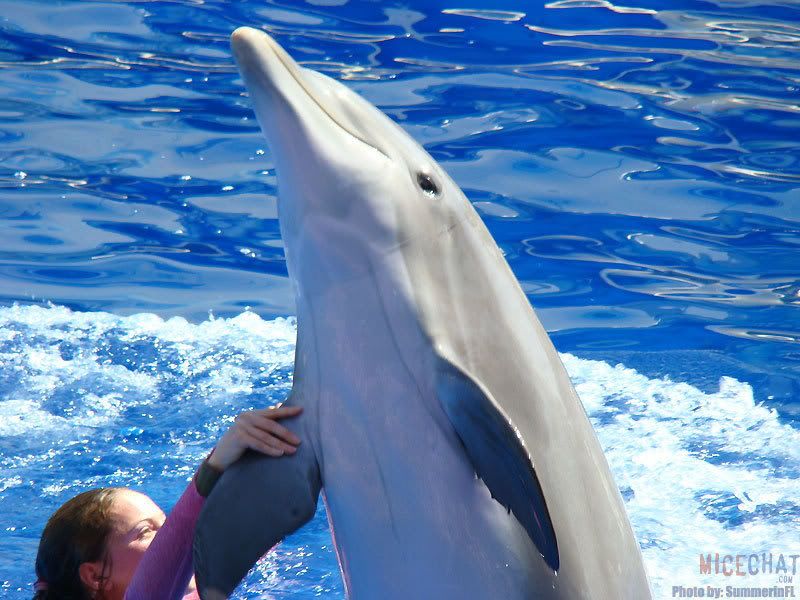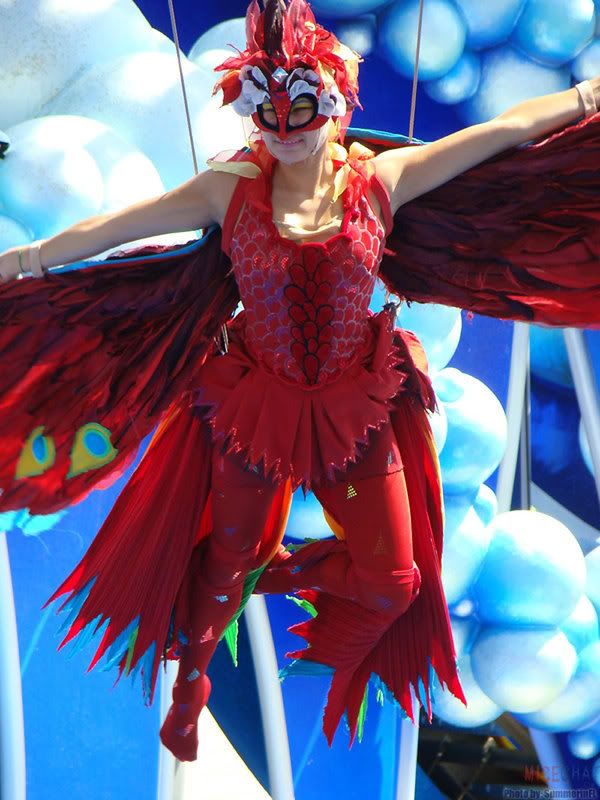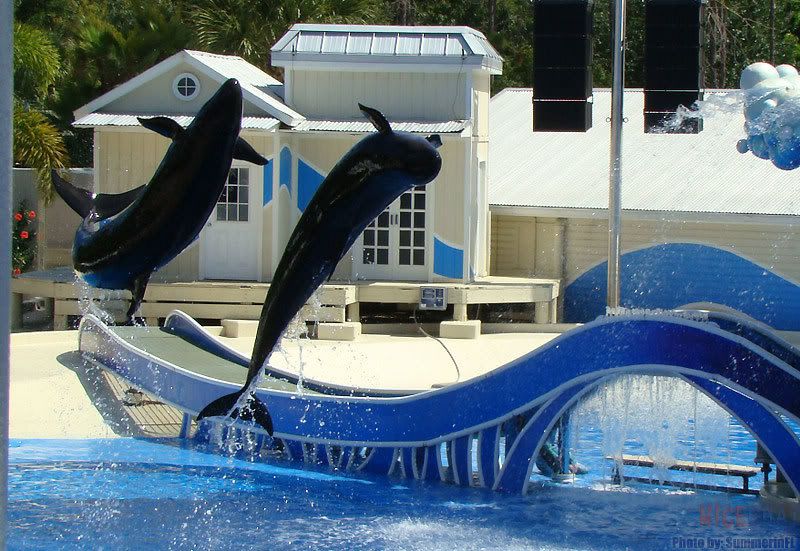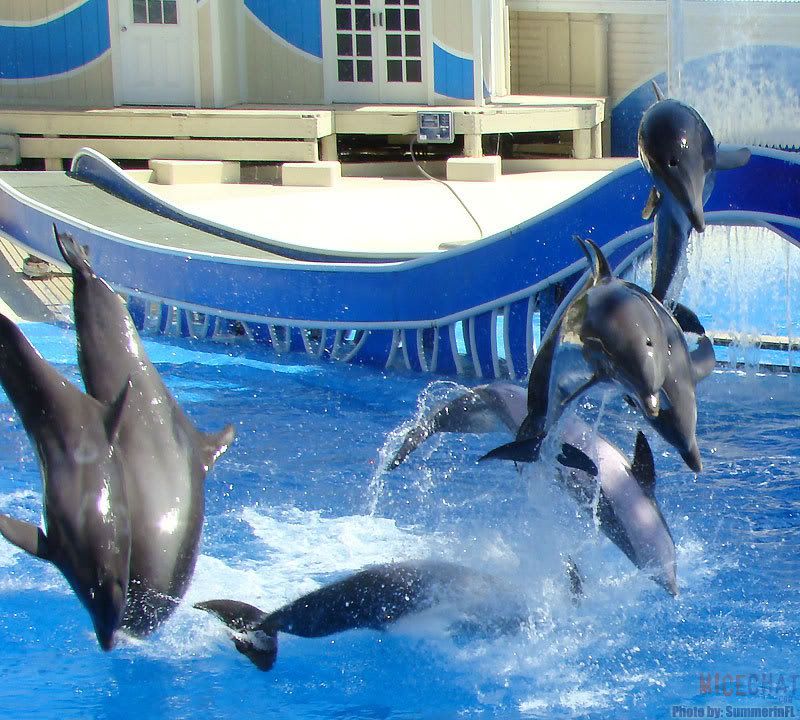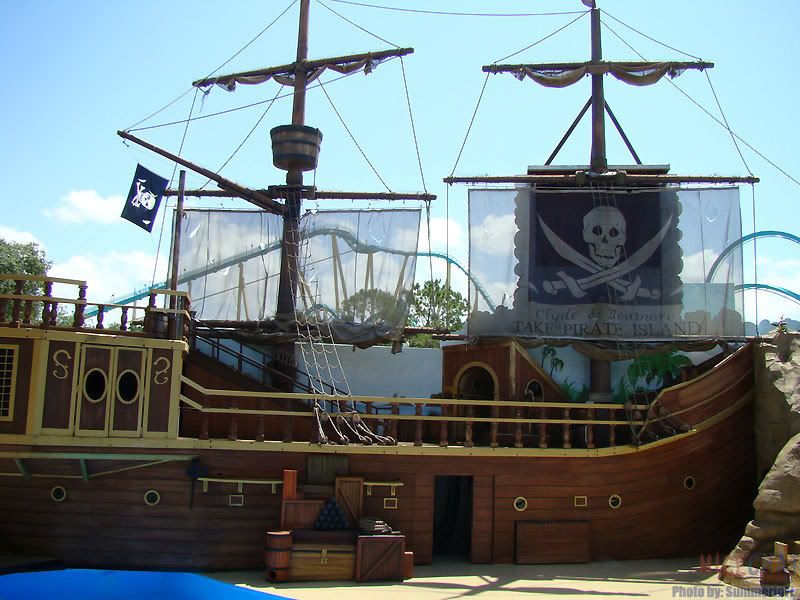 Clyde and Seamore Take Pirate Island show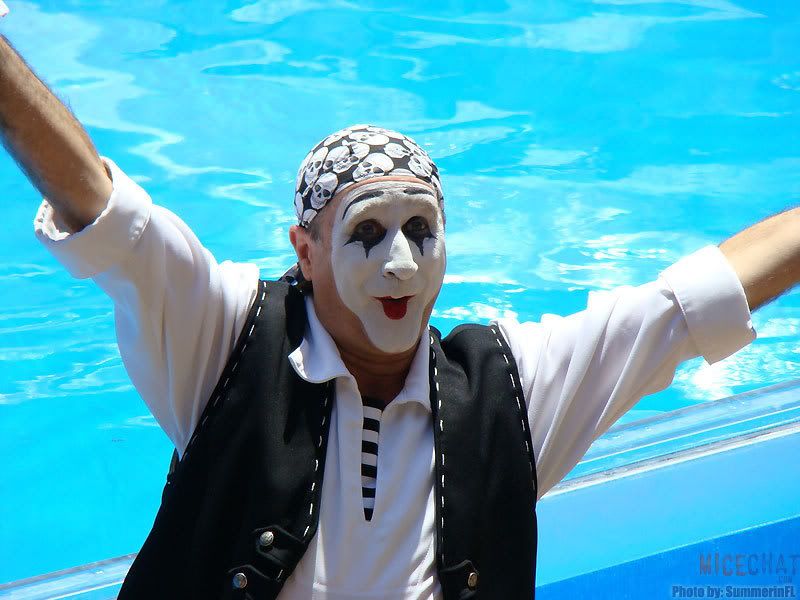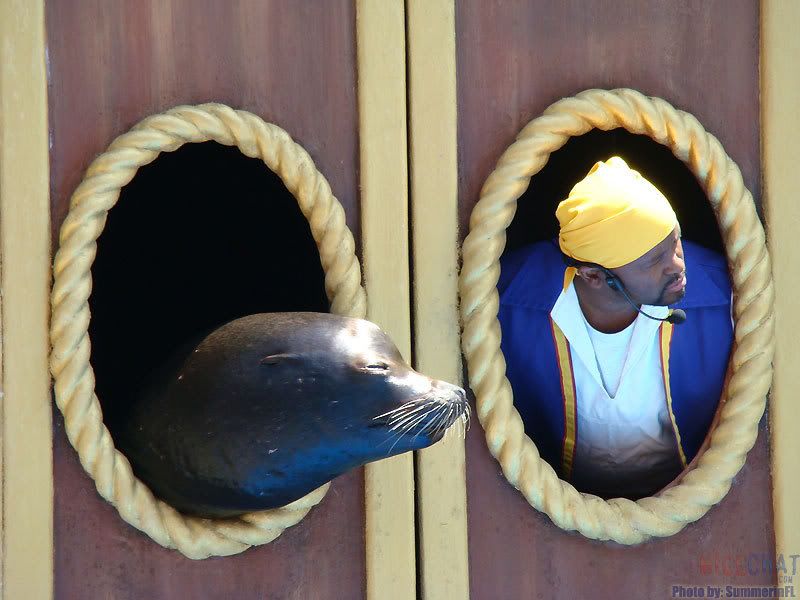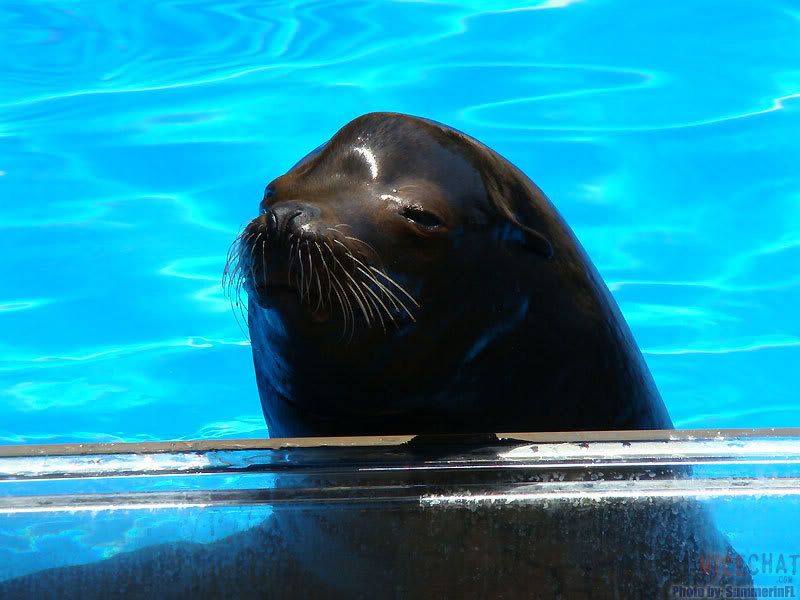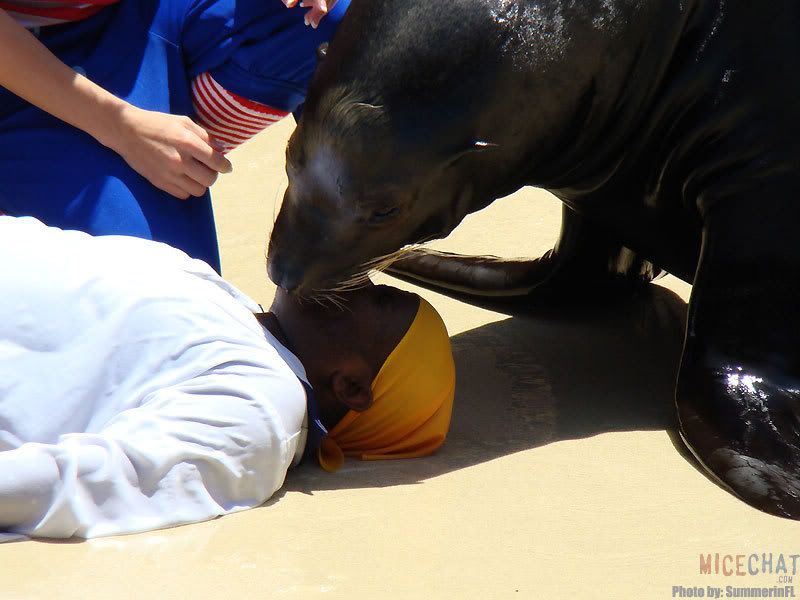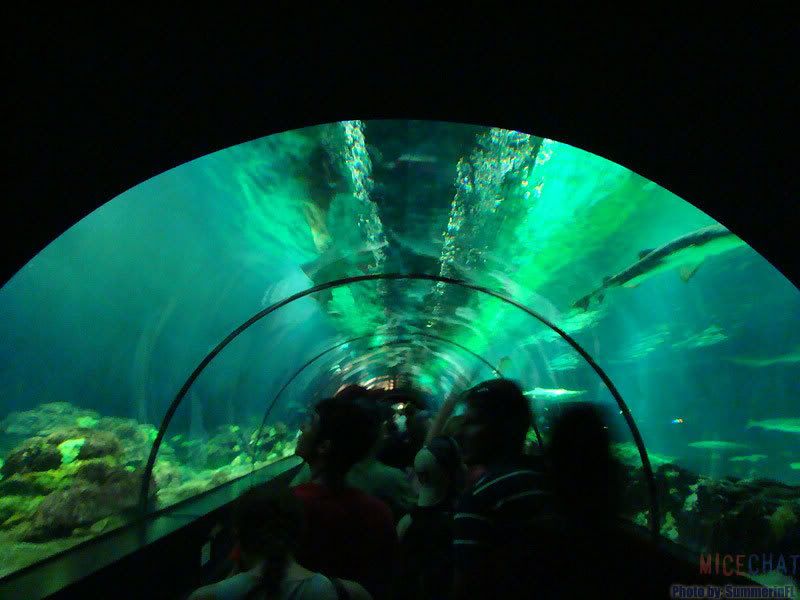 Shark Encounter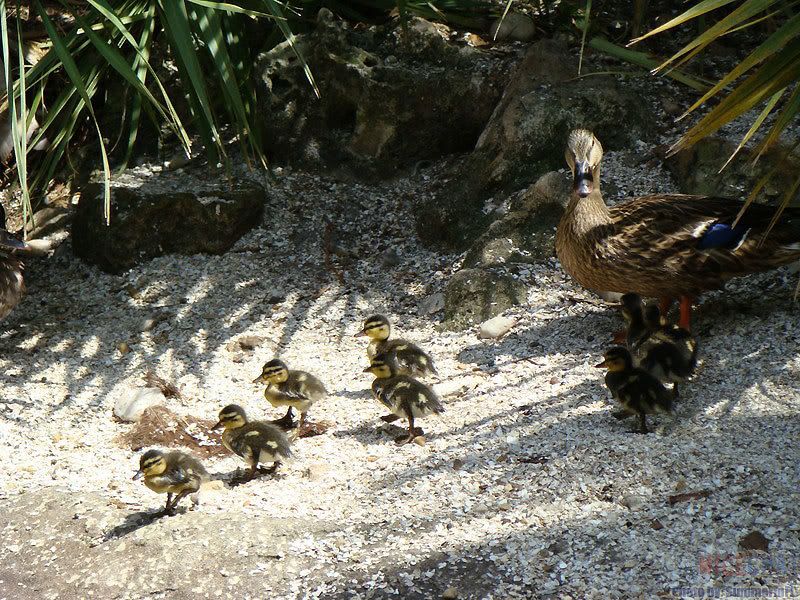 A new family.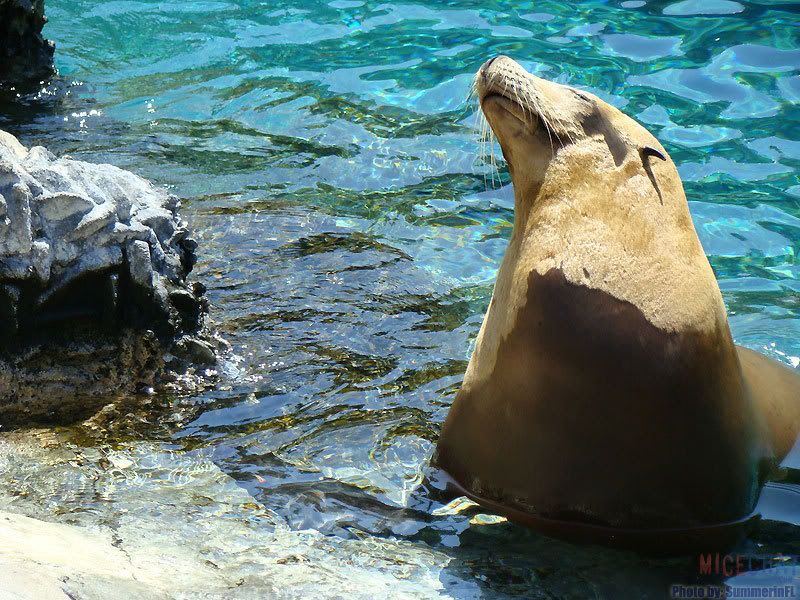 Feeding the sea lions.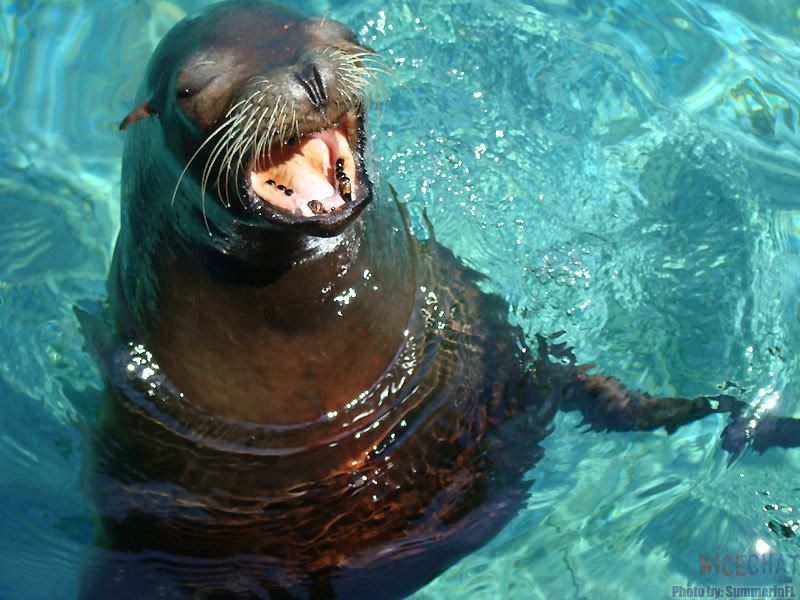 Hungry sea lion.
TDLFAN
's computer is operational again and he sent us a flood of photos this week. We're holding the photos from Universal Studios, Islands of Adventure and Disney's Hollywood Studios until next week because we knew that you would love to see these beautiful scenes from Tokyo Disneyland right away.
Tokyo Disneyland
Tokyo, Japan
The 25th anniversary continues at Tokyo Disney Resort. TDI is proudly presenting their newest daytime cavalcade, "Jubilation".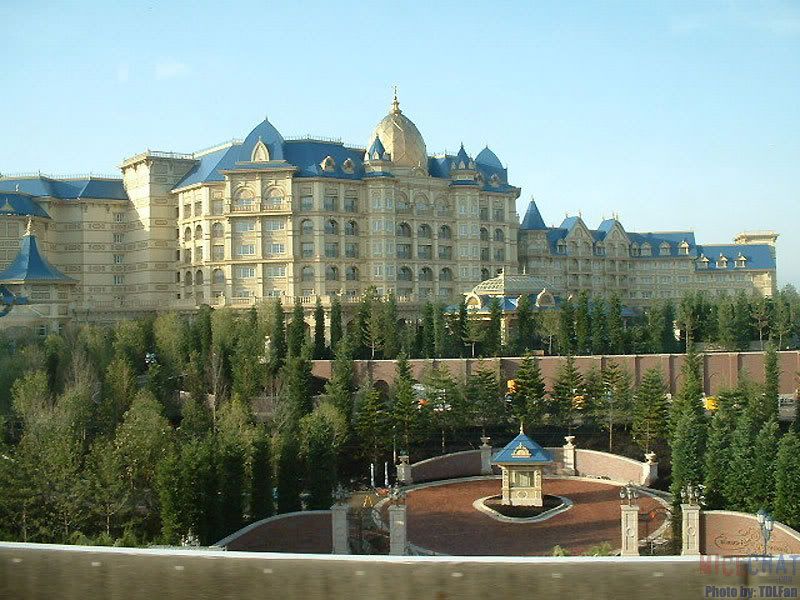 The lovely TDL Hotel is almost complete.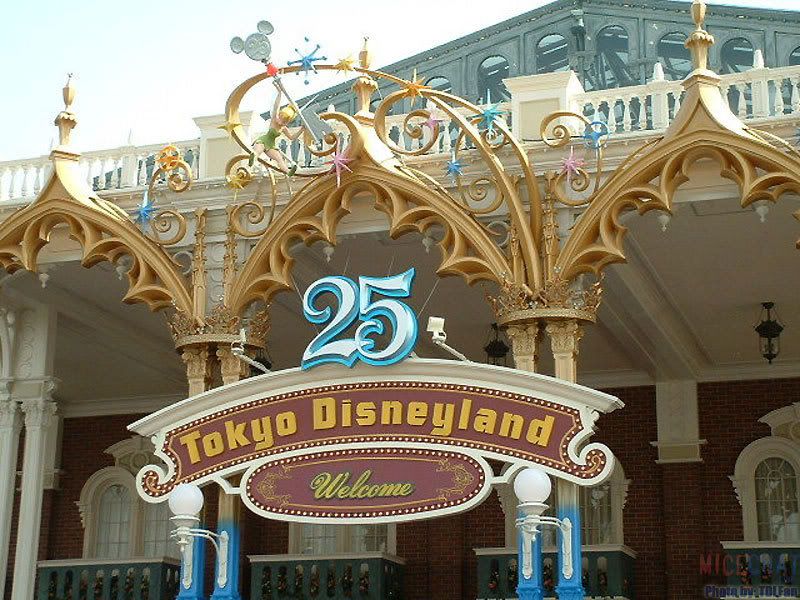 Welcome to Tokyo Disneyland.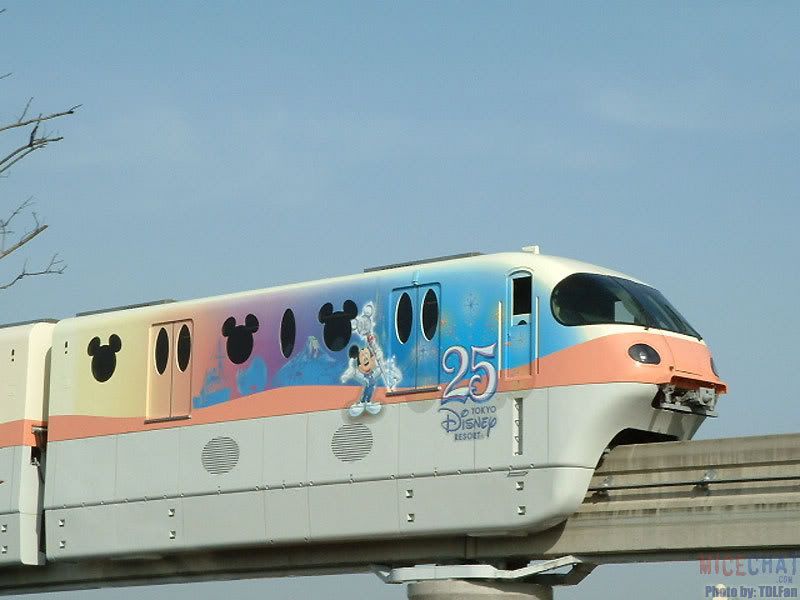 Anniversary Monorail.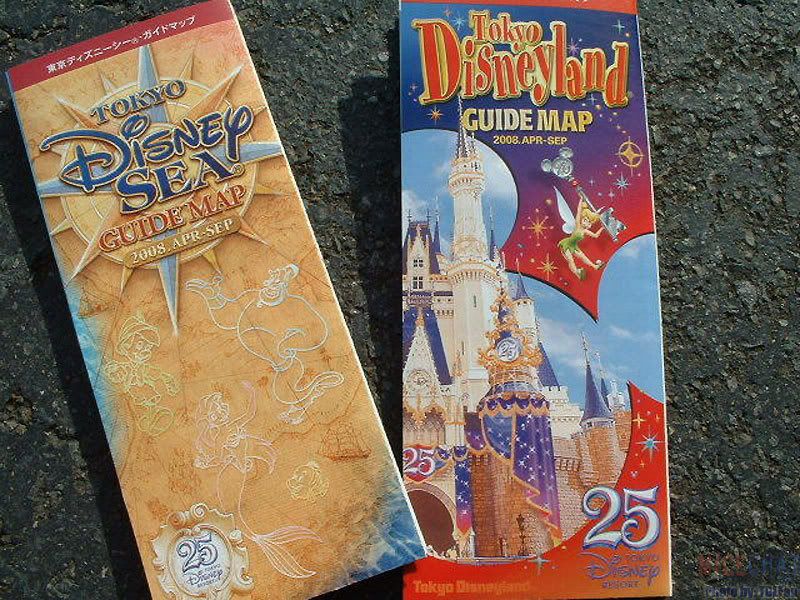 Anniversary Edition Guide Maps.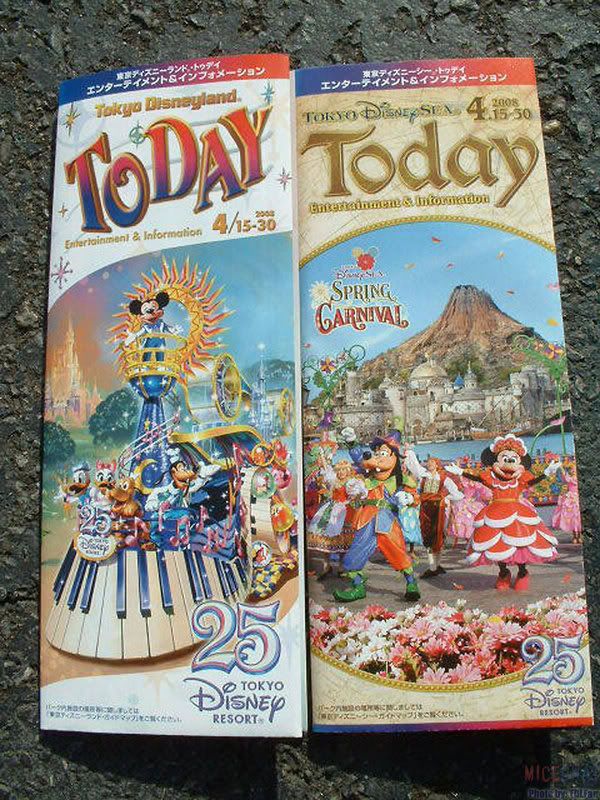 Anniversary Edition Show Programs.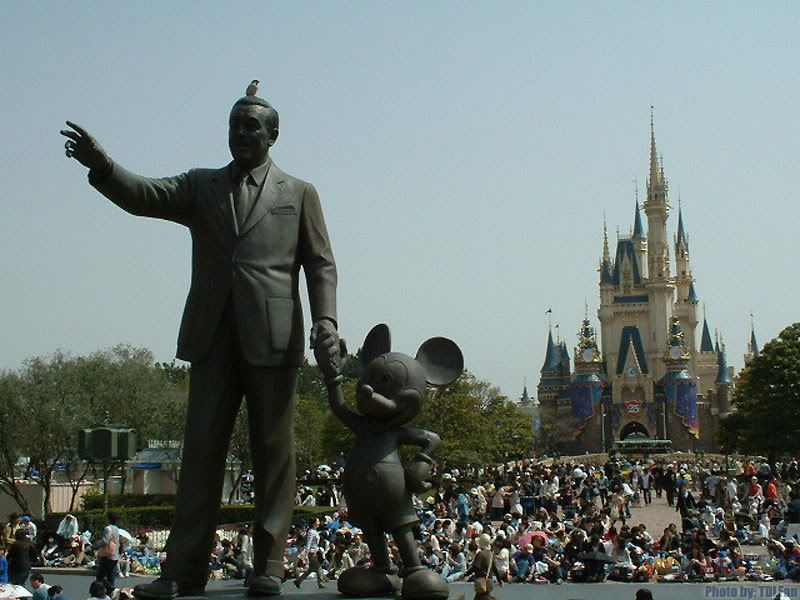 Gigi! Resting on Walt's head is NOT allowed!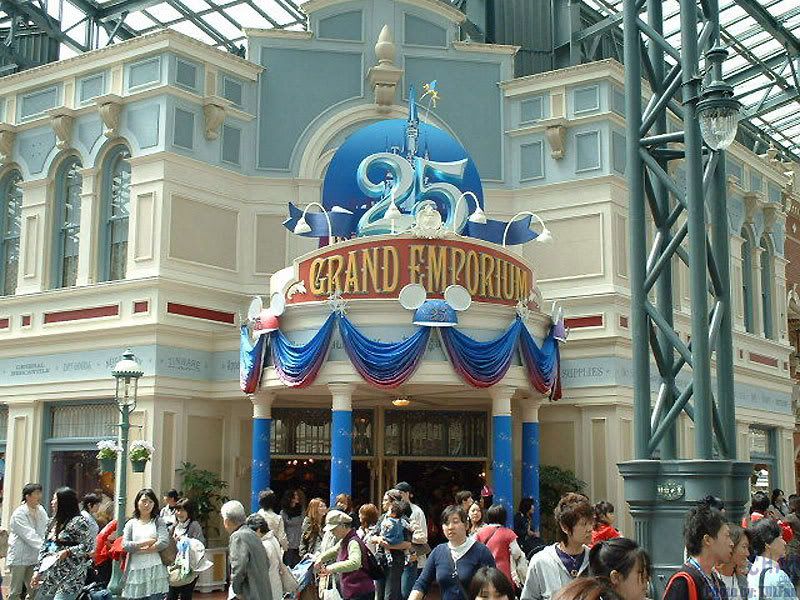 Anniversary Grand Emporium.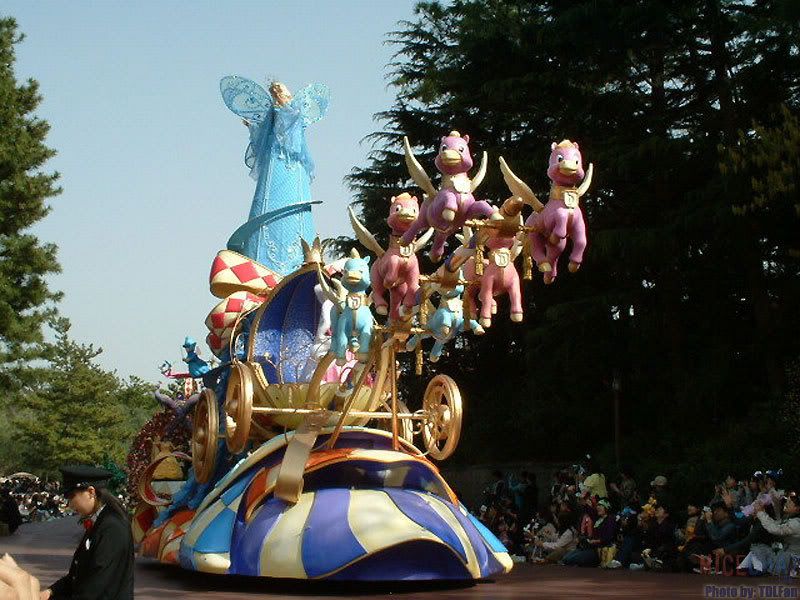 Here come's the "JUBILATION!" Parade.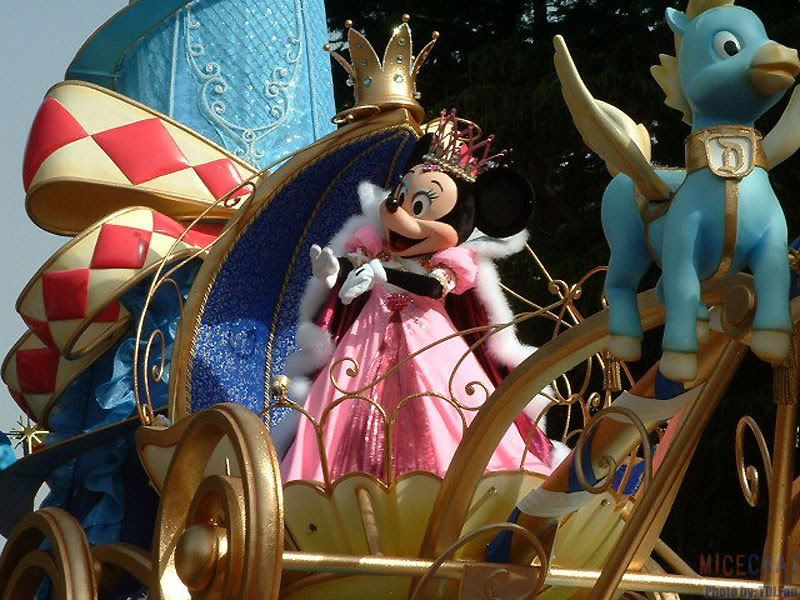 Minnie opens the parade in Fantasia style...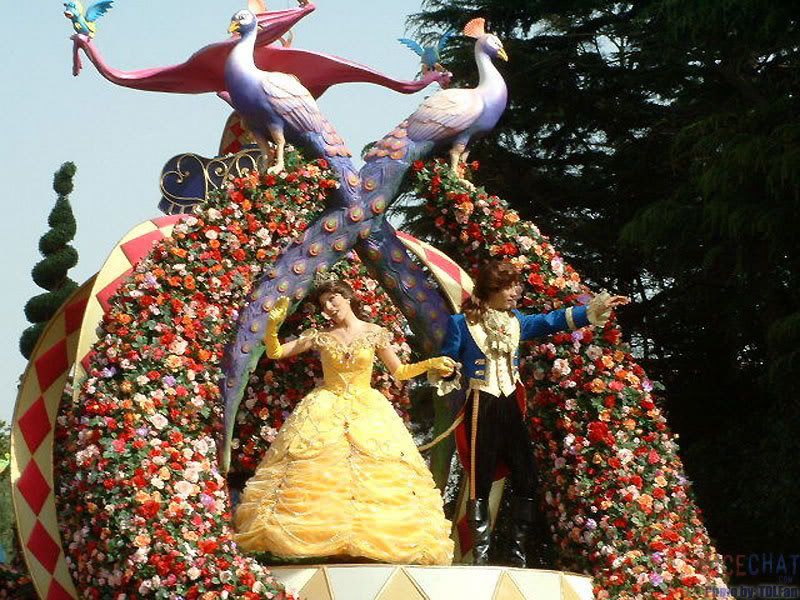 Belle and her ex-Beast in the Princess Gardens float.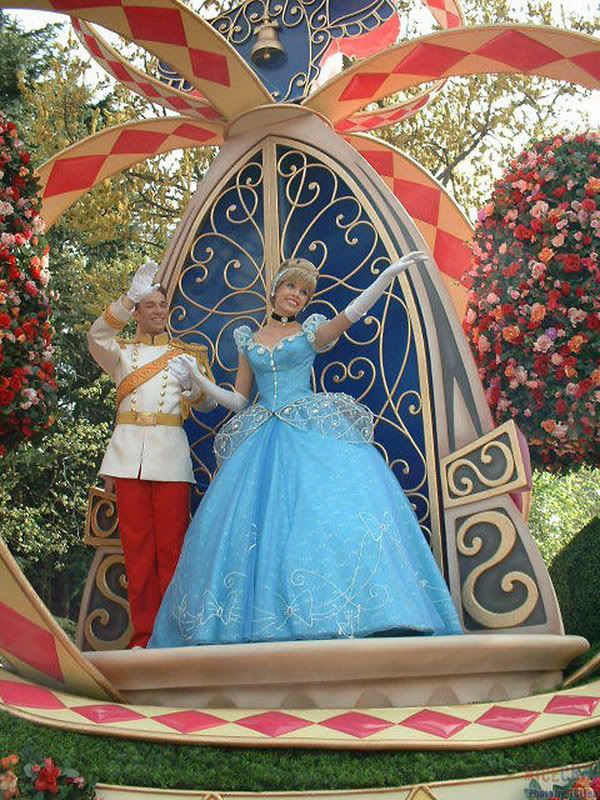 Cindy and Prince Charming do the wave.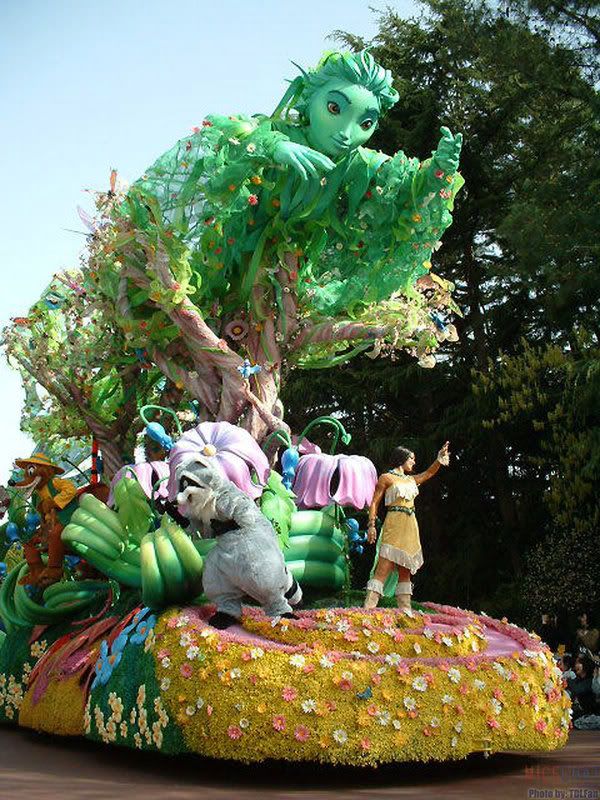 Pocahontas and Miko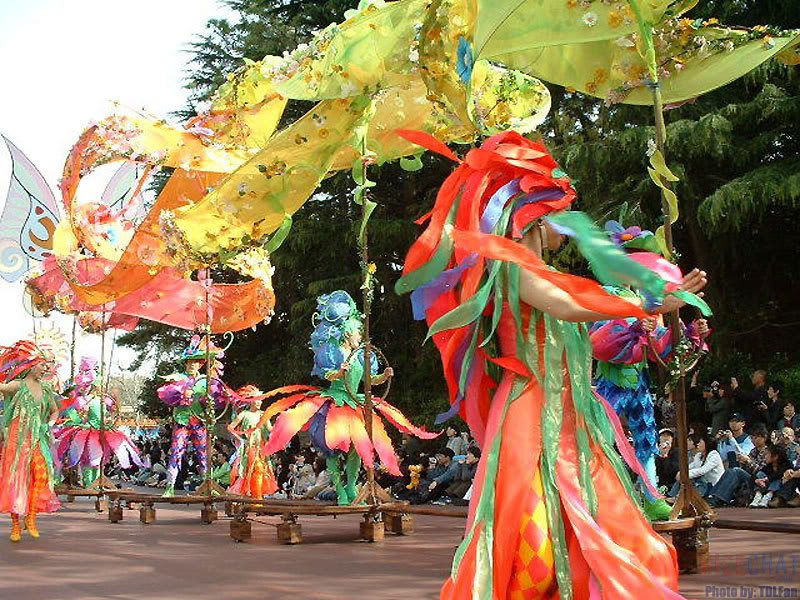 A fantasy forest.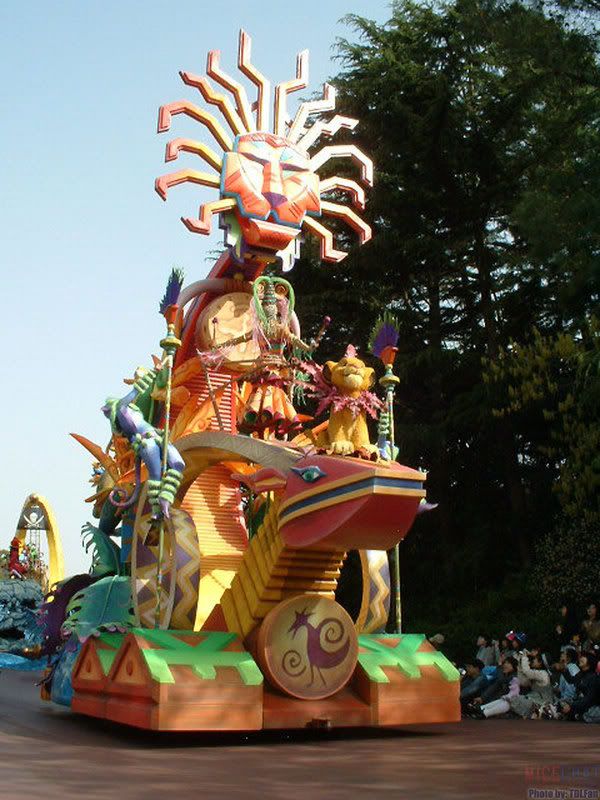 Lion King.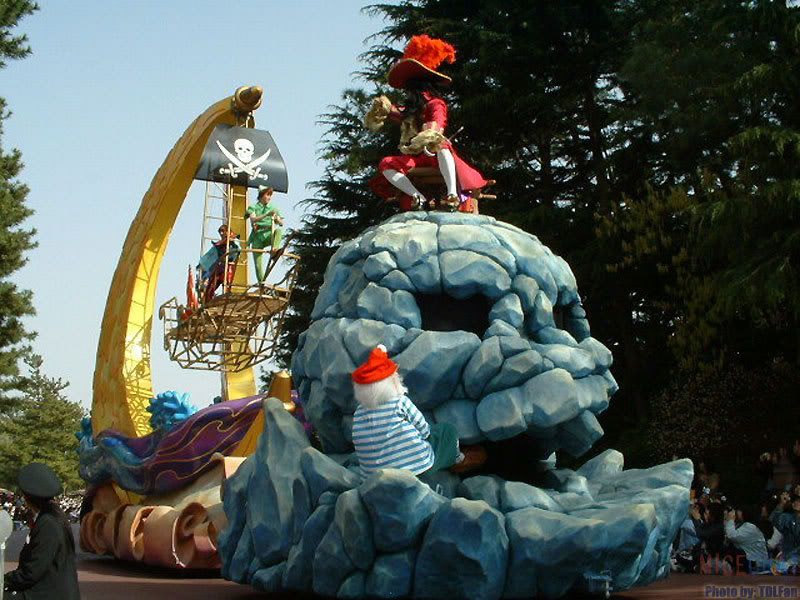 Peter Pan fights the mean old Captain Hook.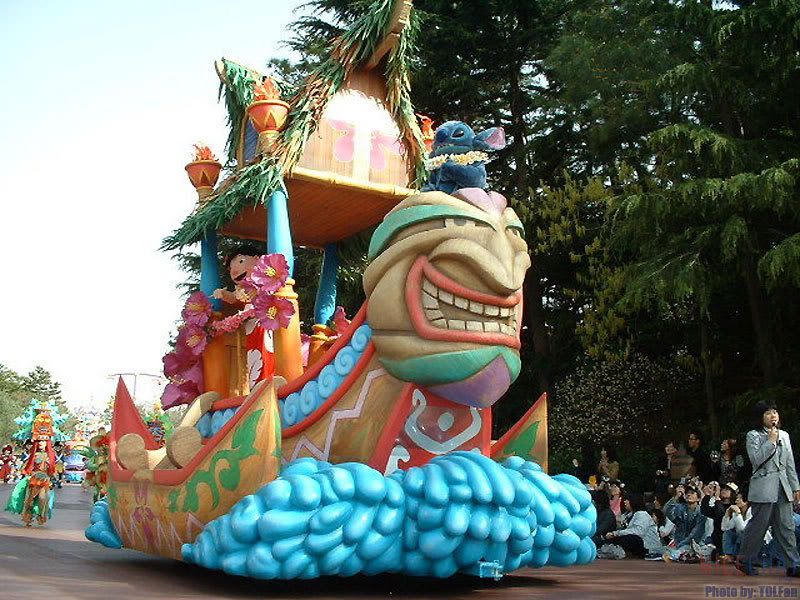 Lilo and Stitch's Luau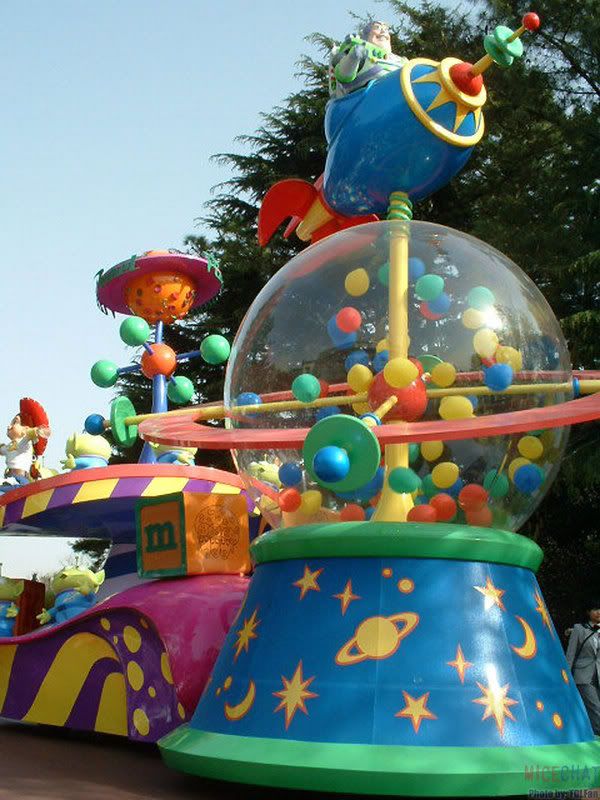 Buzz and his animated gumball machine.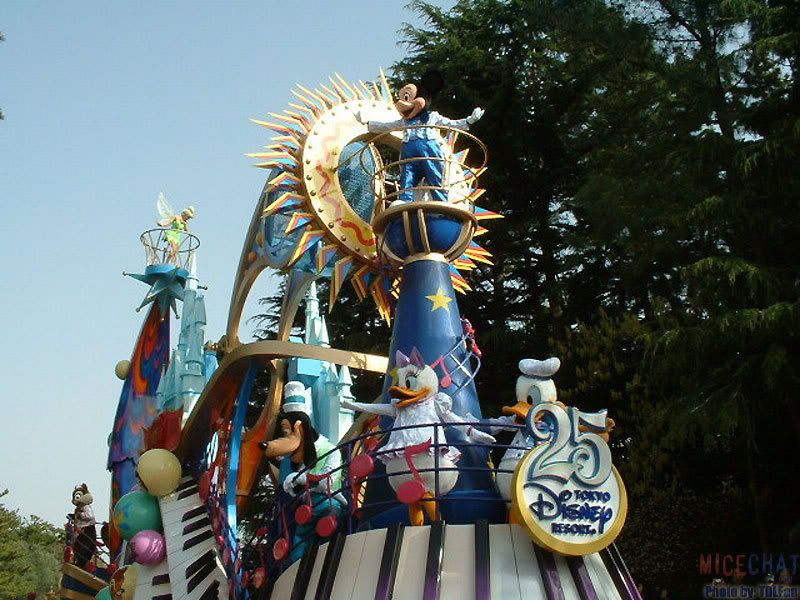 Mickey and his friends close the parade with a touch of music, performers representing day and night on a spinning wheel, and Pixie dust...courtesy of Tinker Bell high above the park.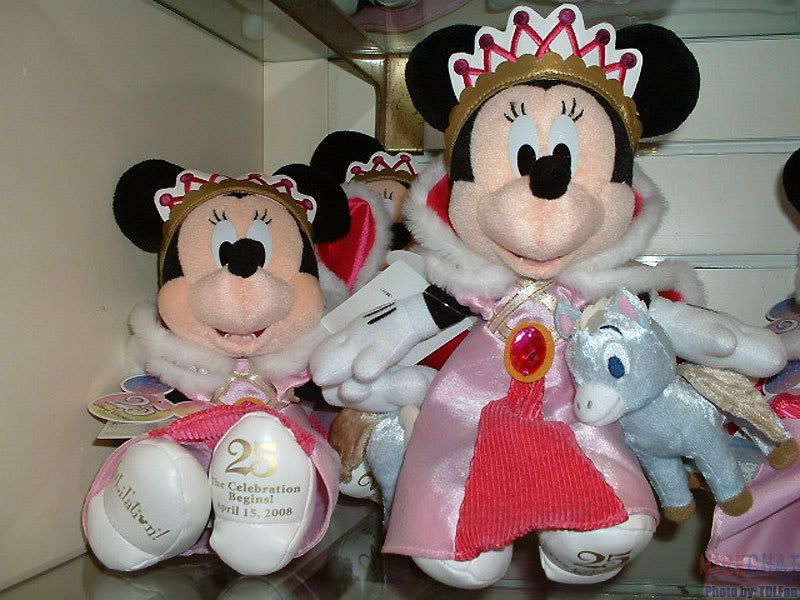 Limited Edition "Jubilation" Parade Minnie Plush. Get yours while they last!
Knoebels Amusement Park
Elysurg, PA
Knoebels Amusement Park & Resort is a family owned and operated amusement park, picnic grove and campground which is located in Elysburg, Pennsylvania. Opened in 1926, the park boasts over 50 rides, free admission, two world-class wooden roller coasters, a 1913 carousel and a haunted house dark ride that has been featured on the Discovery Channel. The park and its rides have won many awards from organizations such as Amusement Today, American Coaster Enthusiasts and The International Association of Amusement Parks and Attractions.
The amusement park is owned and operated by the Knoebel family, who also operate a lumber yard next door to the park. The name Knoebel is pronounced with the hard K sound (kuh-NO-bel.) The park's name has also traditionally been spelled Knoebels without the apostrophe, and appears that way on all official park advertising and correspondence.*
sir clinksalot
takes us on a photo tour of this unusual park: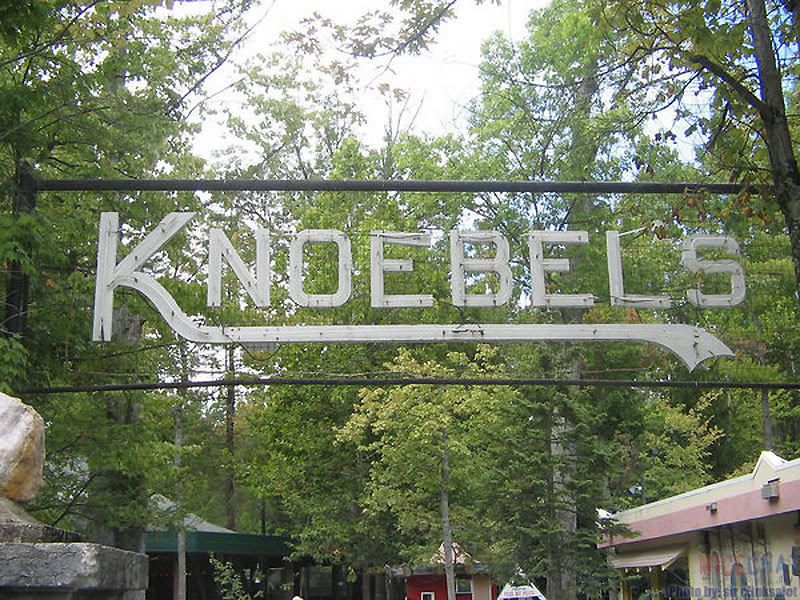 Probably the only U.S. amusement park where you can camp AND bring your dog (seriously).
The Phoenix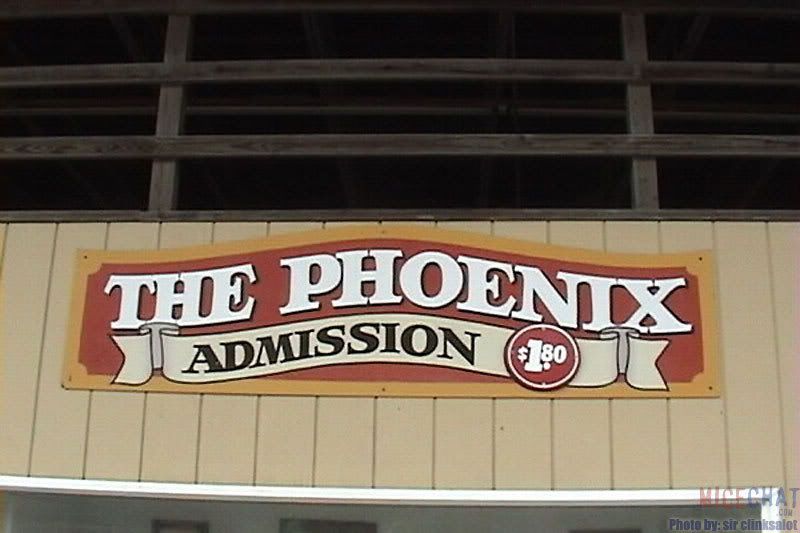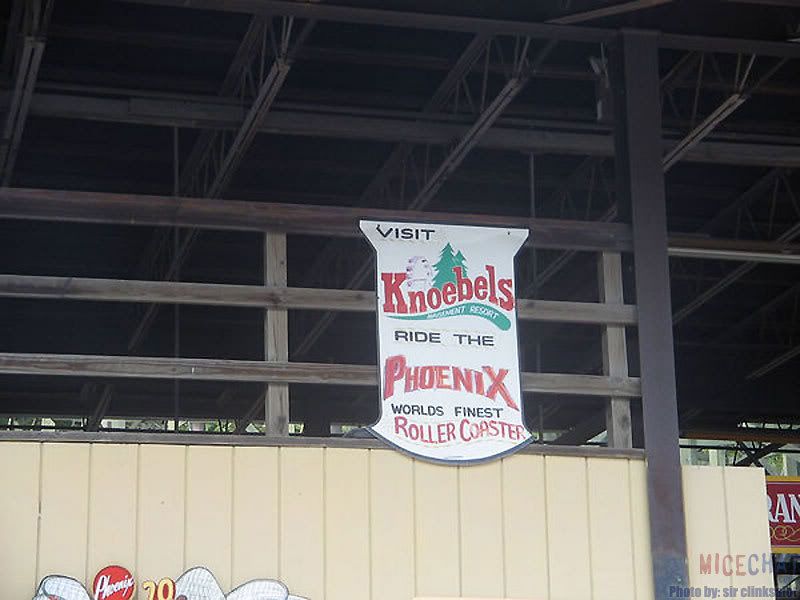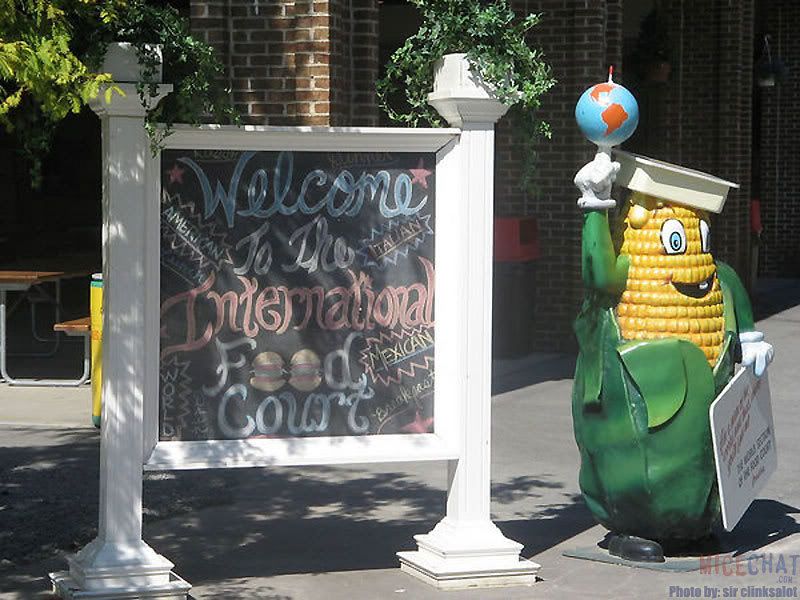 They have AMAZING amusement park food!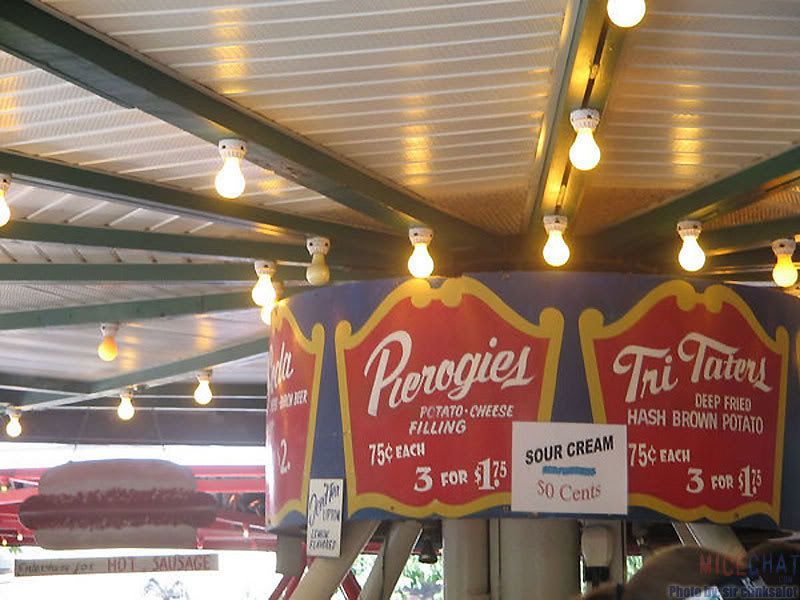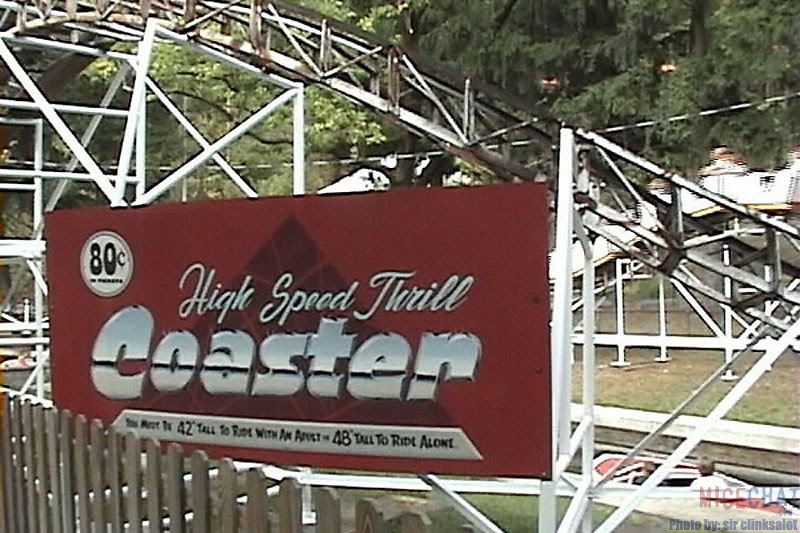 Best Kiddie Coaster EVER!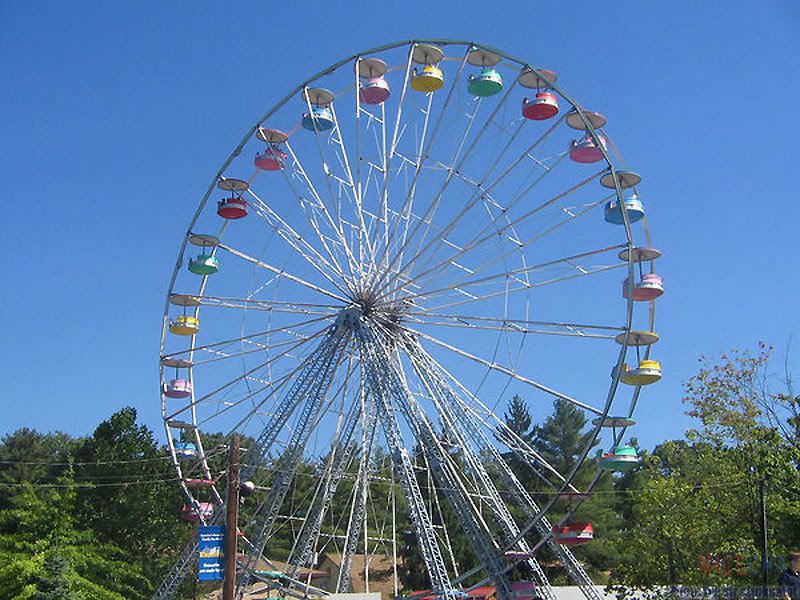 Ferris Wheel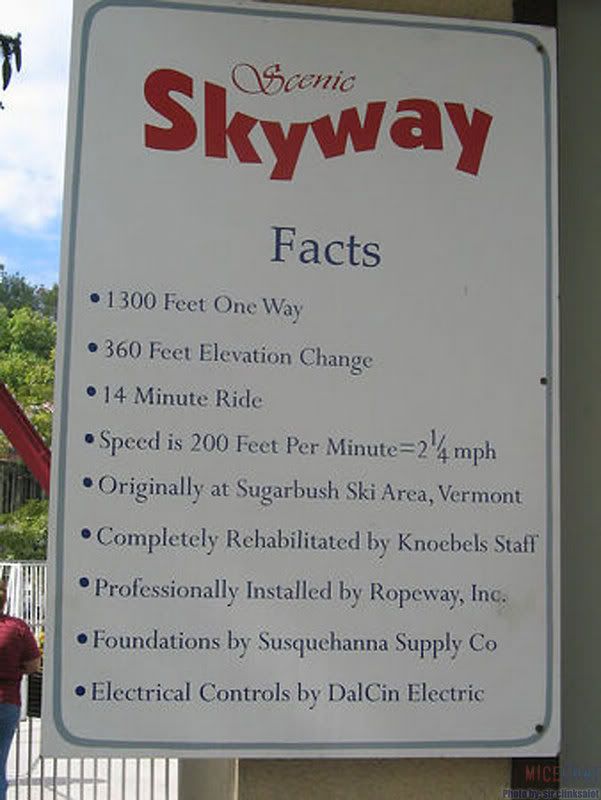 The Skyway gives a great view.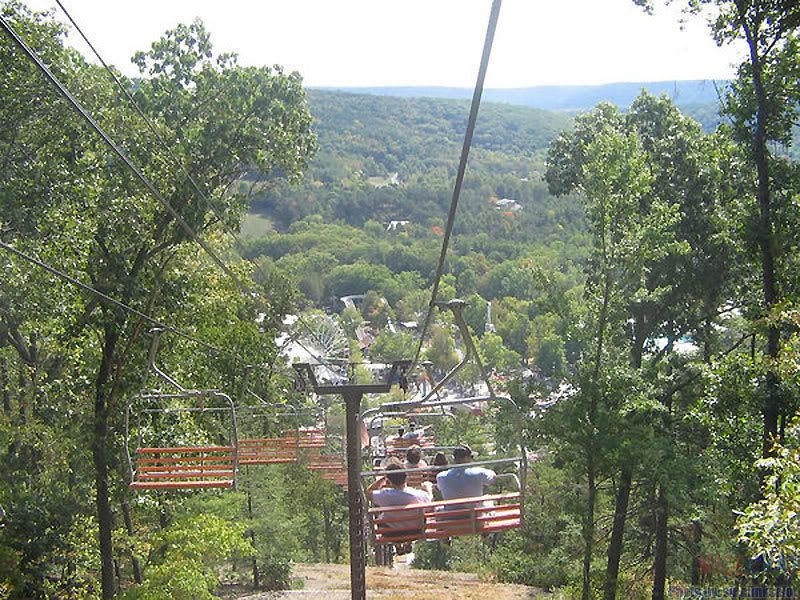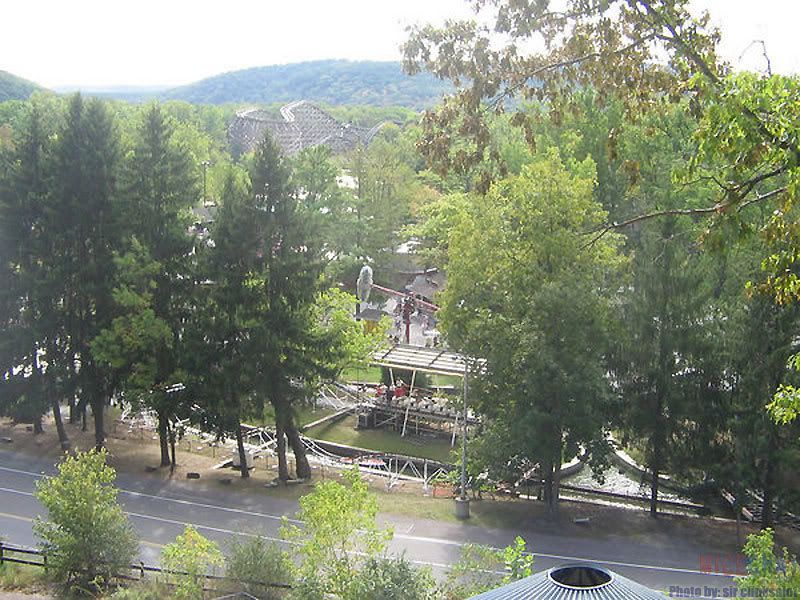 The World Famous Haunted House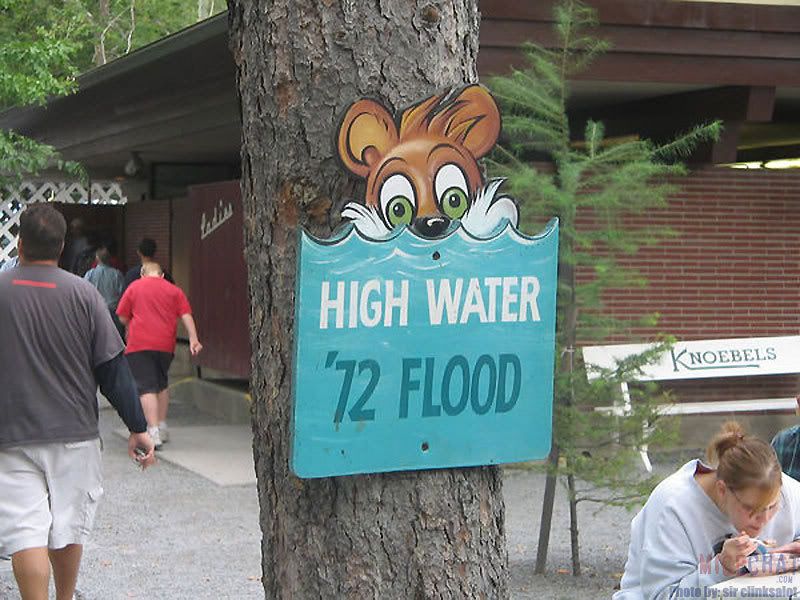 Is any other park proud of their floods?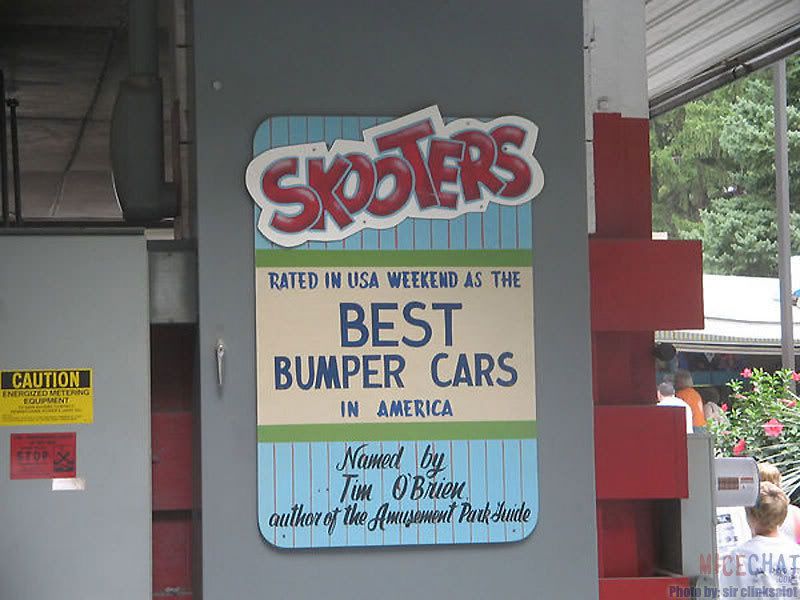 They really ARE the best bumper cars!
<object height="355" width="425"> <embed src="http://www.youtube.com/v/tQCZe7rHm-I&hl=en" type="application/x-shockwave-flash" wmode="transparent" height="355" width="425"></object>
Fun Music Video from Sir Clinksalot
Eye Spy
Each week, we provide you with Disney details which we challenge you to identify. Where in the universe can you find these little beauties?
Eye Spy #1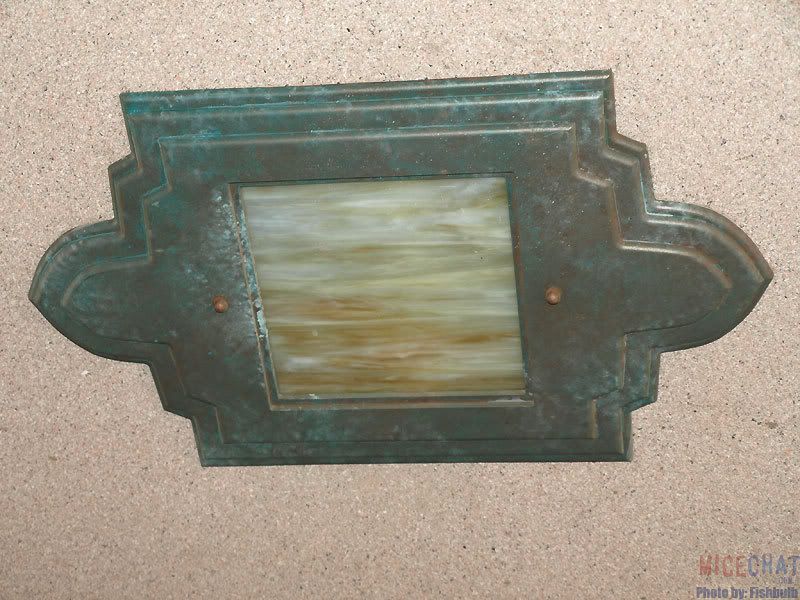 Eye Spy #2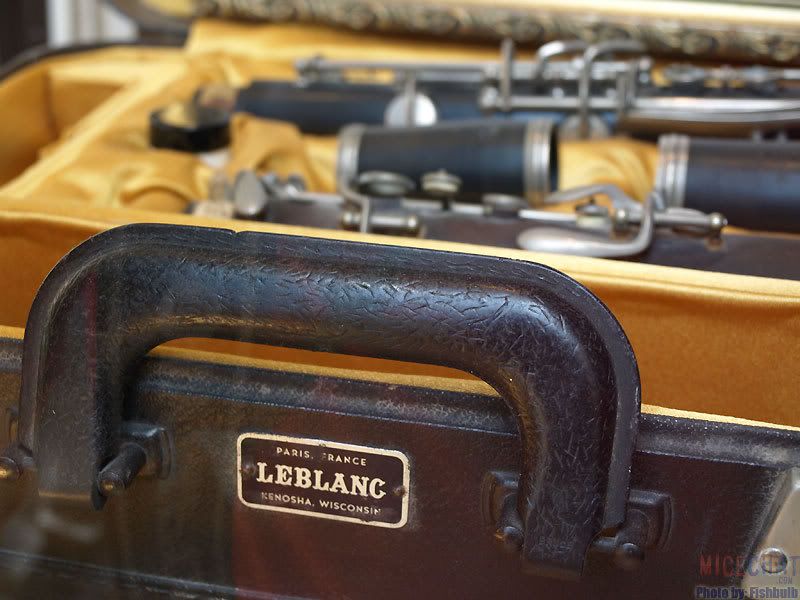 Eye Spy Answer from last week: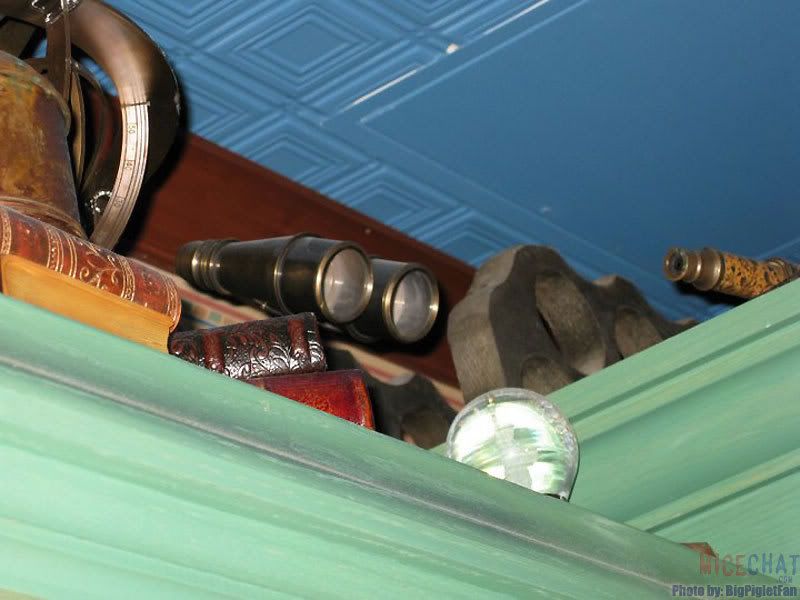 Hidden Wall-E in the Crystal Arts Shop: Magic Kingdom
And that brings us to the end of another week. Our photographers have just enough time to reload their cameras before we see you all again next weekend. Thank you to all of our wonderful readers, and as always, a huge thank you to our amazing team of global photographers, spies, and gossips:
Jack
Hollywood 1939
Wixom
TDLFAN
Denise
nbodyhome
Preskitt
SummerInFl
PhotoMatt
Fishbulb
sir clinksalot
MickeyMaxx
A very special thank you to our wonderful guest photographer
jimmybop
for sharing his vision with us.
This Week's Editor -
Rixter
If you have interesting theme park shots that you would like to share with the readers of the Weekend Update, please send a message to

[email protected]

, it is readers like you who make MiceChat such a special place.
*
Some factual information sourced from wikipedia.com.