The Memorial Day weekend is upon us and Disney parks all over the world are starting to fill up with throngs of happy travelers. I thought we would celebrate the long weekend with a long Weekend Update! I know that it takes longer to load these big Updates, but I try hard to make the delay worthwhile. I promise that your wait time for the Update will be shorter than the wait times at a lot of theme park rides this weekend! Be sure to stick with us until the very end as sir clinksalot takes us to the sweetest theme park in the world. Ready or not, here we go!


As promised, we're lucky to have reports from two of the Disney parks in Asia, courtesy of our own TDLFAN.
Tokyo Disneyland Resort
Tokyo, Japan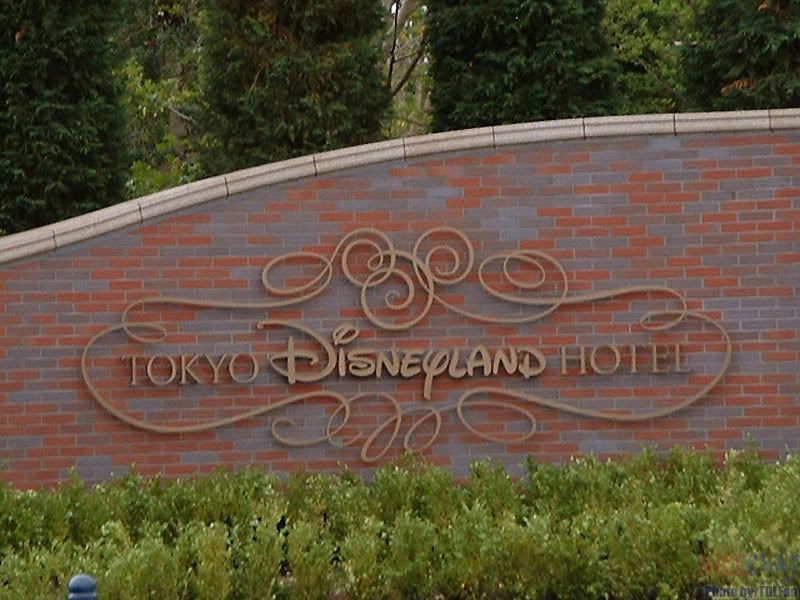 Tokyo Disneyland Hotel gate.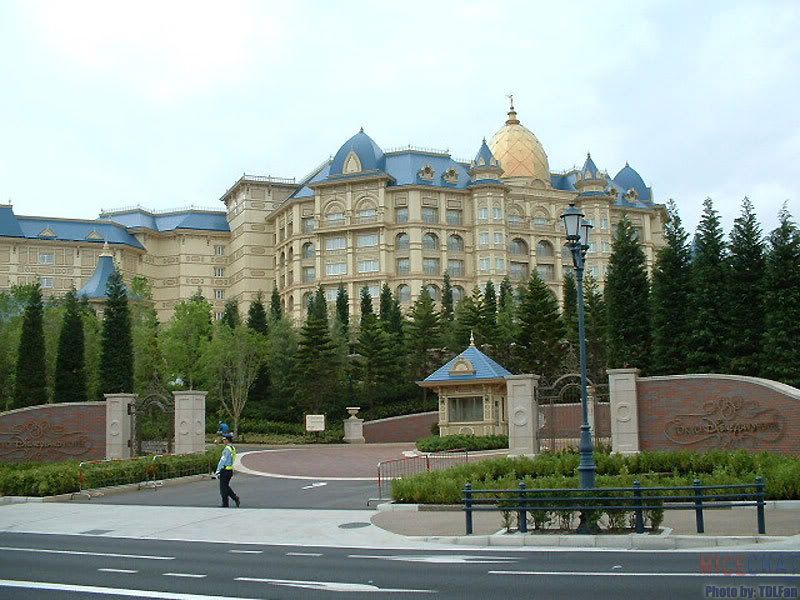 Main Entrance to Tokyo Disneyland Hotel.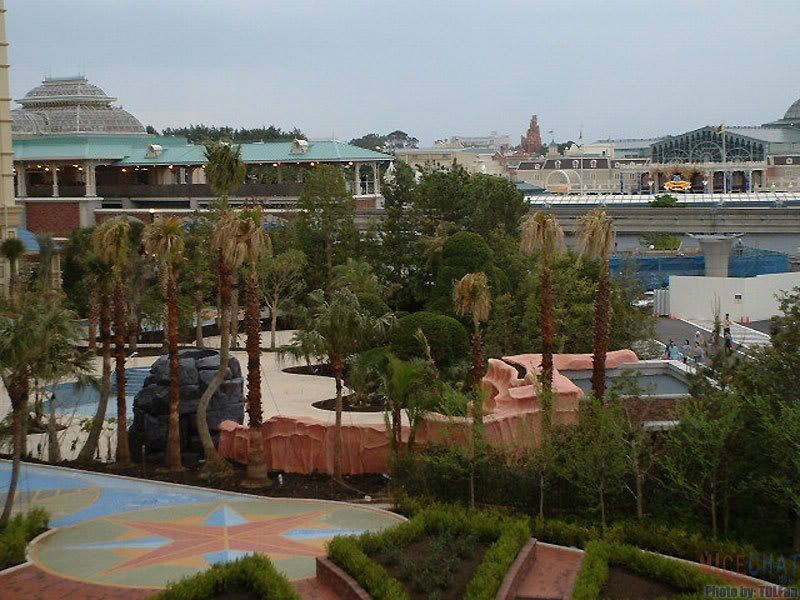 TDL Hotel pool area is themed to Peter Pan. The black rock is Skull Rock from Peter Pan. Note how close the pool is to the TDL park entrance.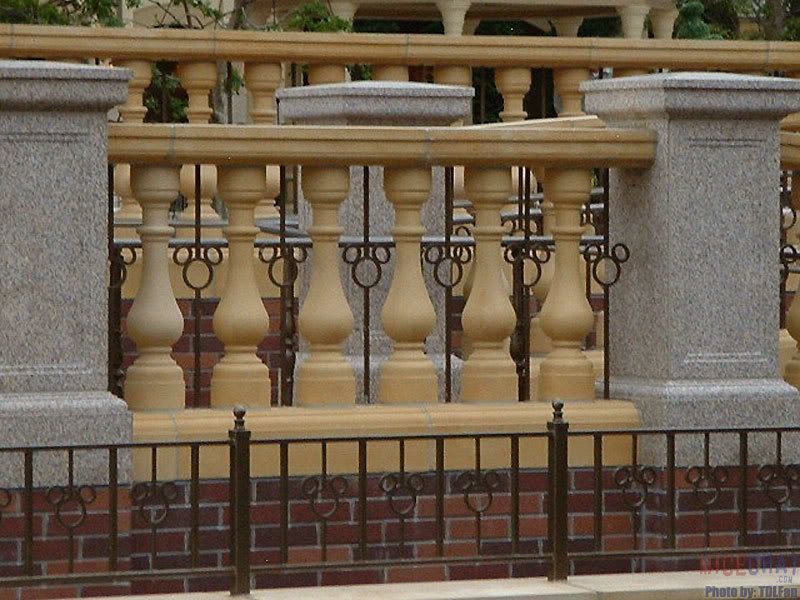 Not-so-hidden Mickeys everywhere!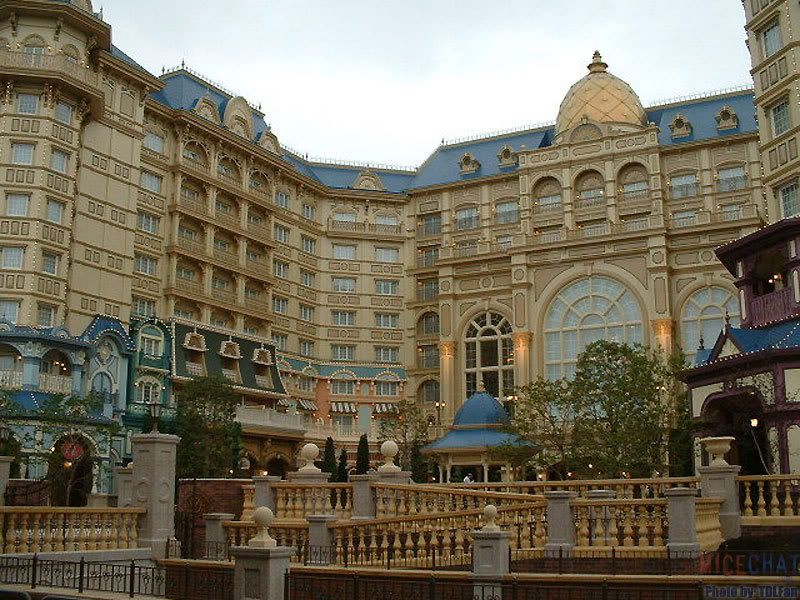 Tokyo Disneyland Hotel's courtyard.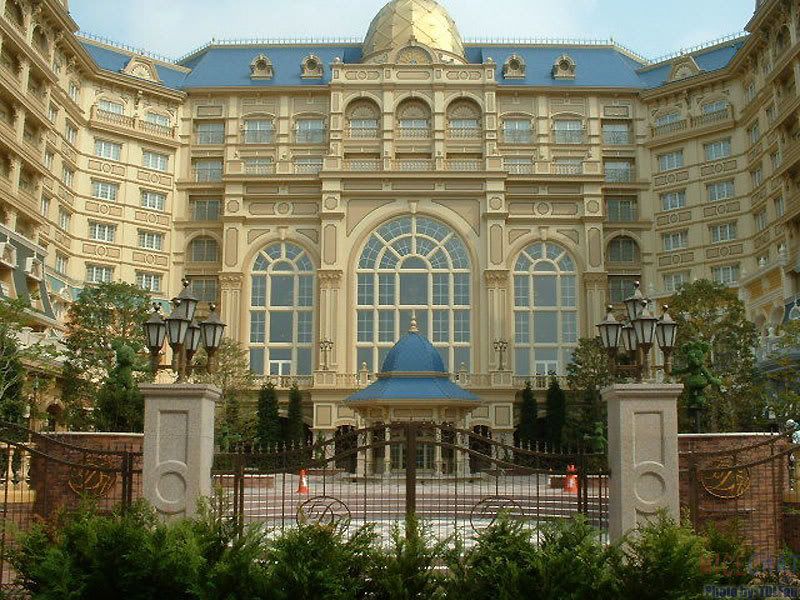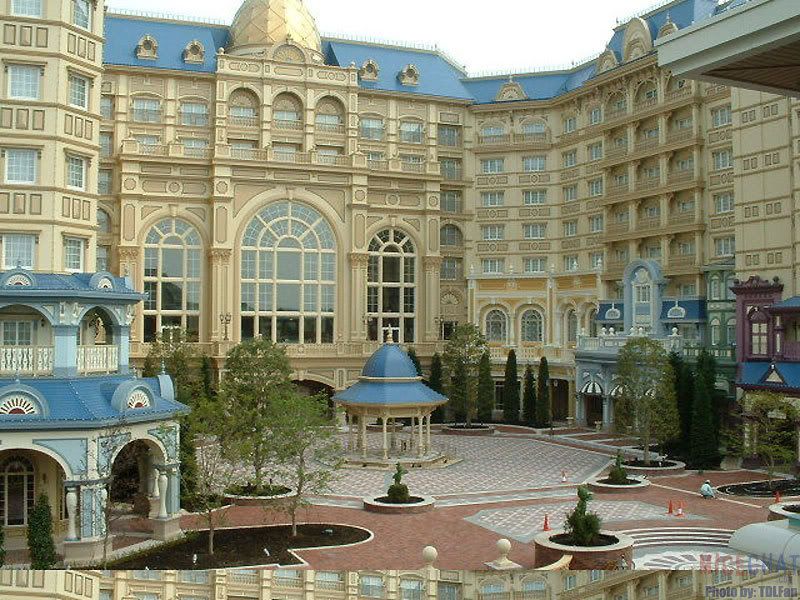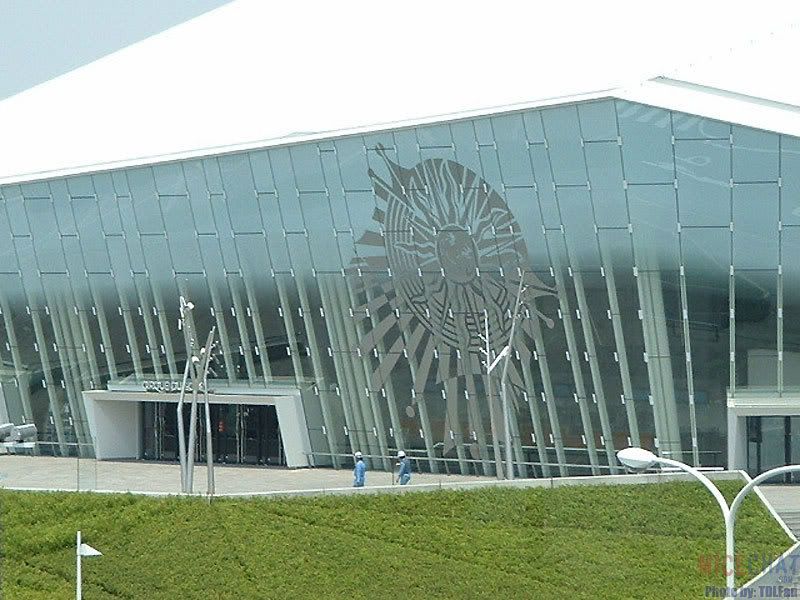 Cirque logo has been applied to the Cirque du Soleil Theater front entrance.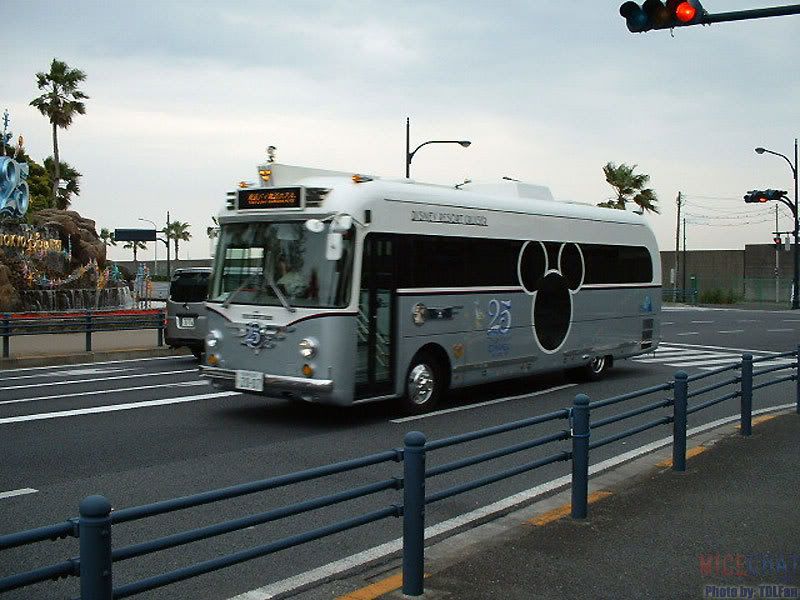 New and bigger Disney Cruiser buses are now making the rounds at the Resort.
TDL's 25th.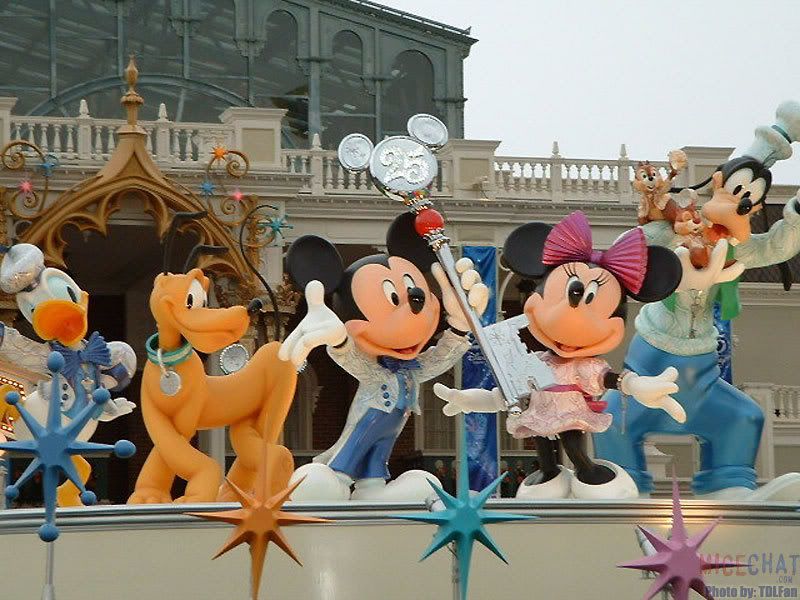 Mickey and the Gang.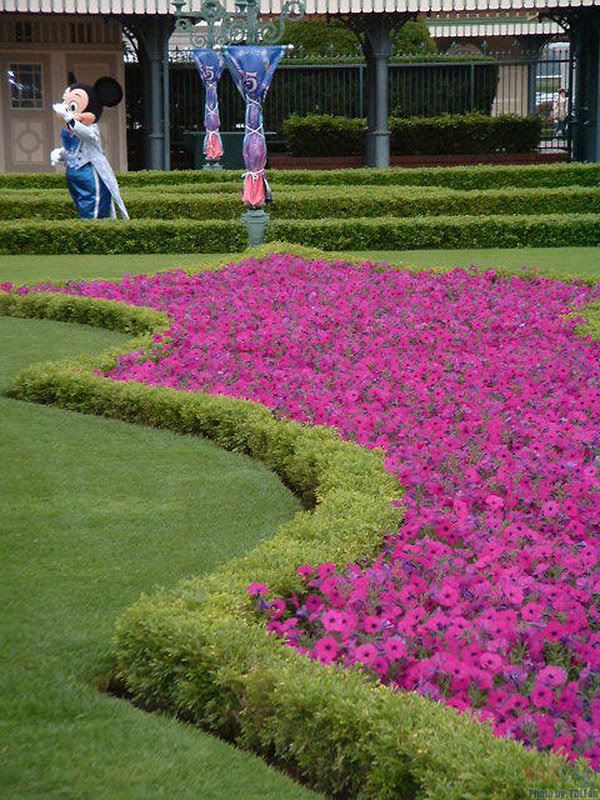 A mouse and his garden.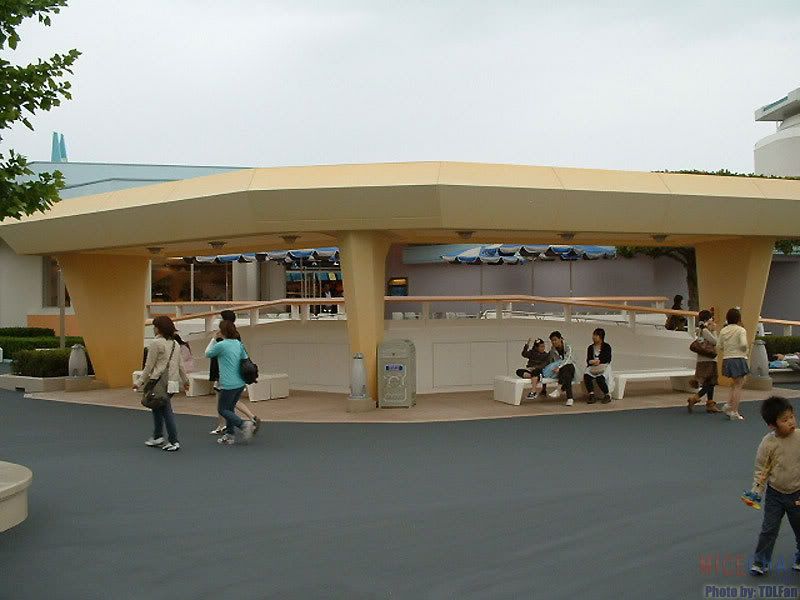 New covered area in Tomorrowland.
New color scheme on buildings in Tomorrowland's west side.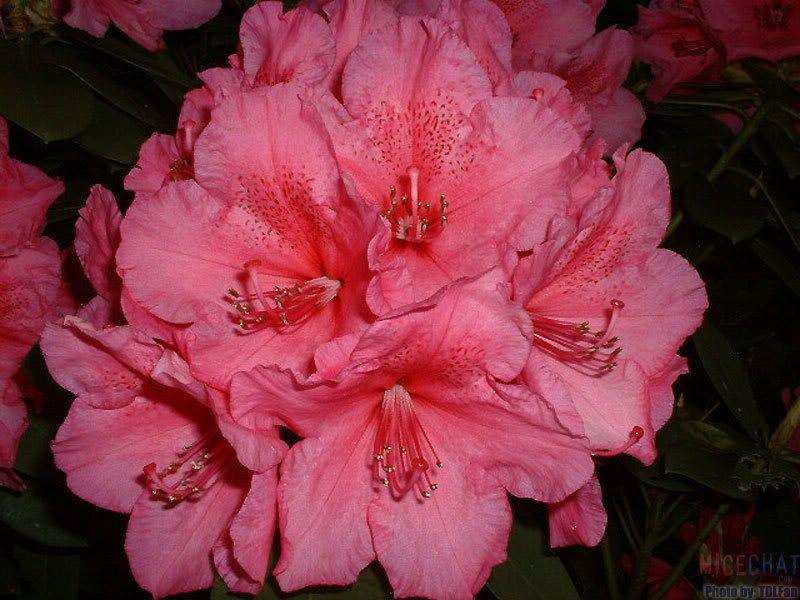 Lovely spring flowers.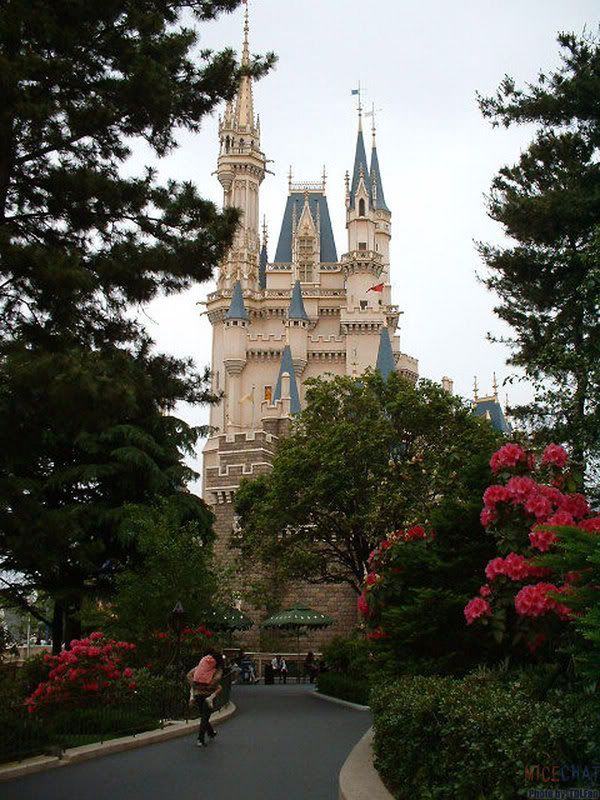 Walkway to Fantasyland.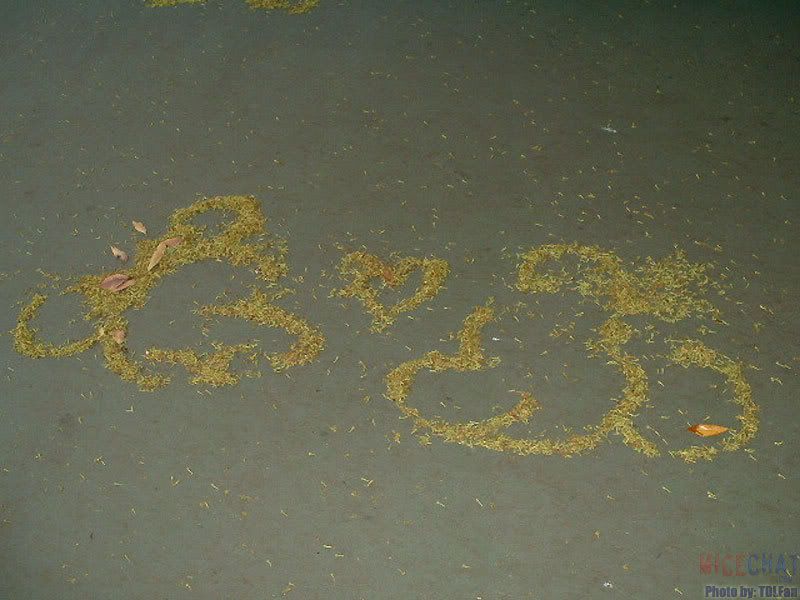 Tree residue artwork by the Custodial Team at TDL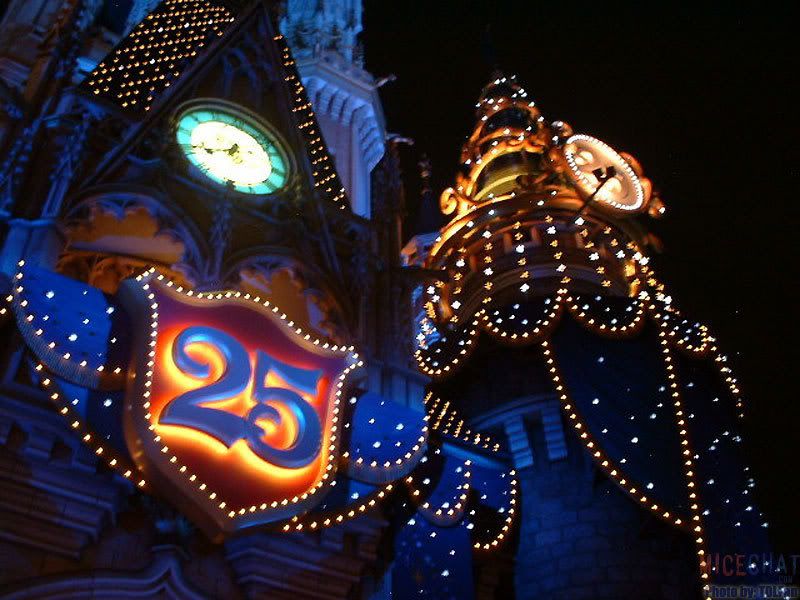 Anniversary Castle at night.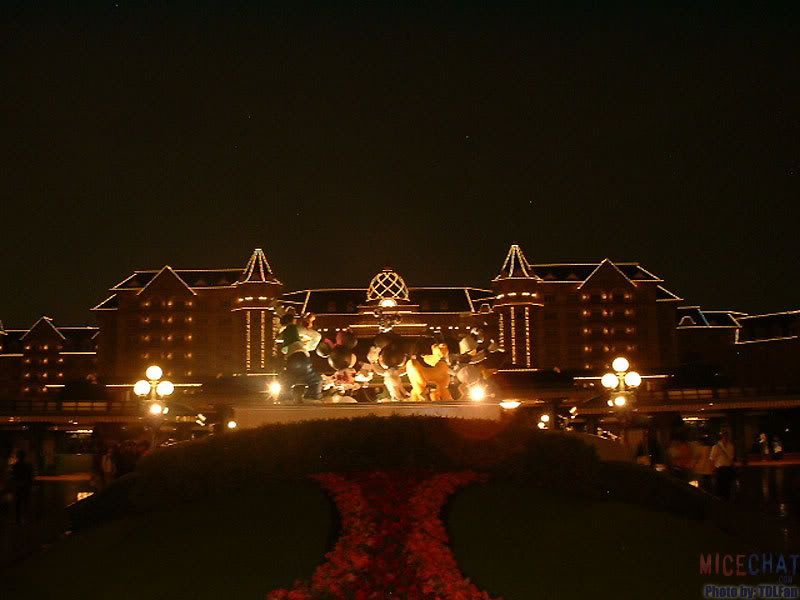 Tokyo Disneyland Hotel at night, as seen from World Bazaar.
Hong Kong Disneyland
Hong Kong, China
Hong Kong Disneyland just unveiled "It's a Small World" and has begun previews of "Talk with Crush" which will be a temporary addition to the park's former location where the Mickey Mouse Home was located at on Main Street USA. And you heard this here first... there may be a 2nd haunted maze/house coming to HKDL's Adventureland in the Fall of 2008 for Halloween days in addition to the one done last year on Main Street. But in the meantime... enjoy these photos from the newest and happiest Cruise that ever sailed! -
TDLFAN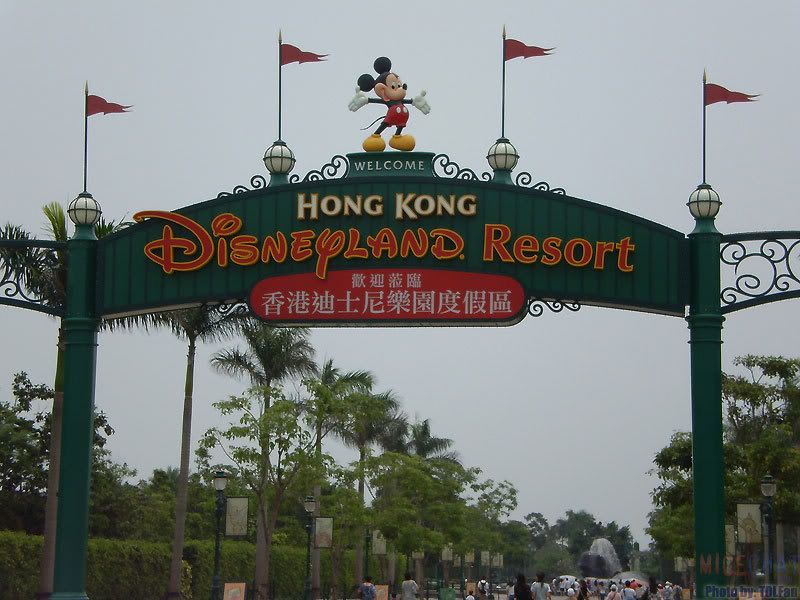 This lovely archway greets guests as they arrive at HKDL Resort.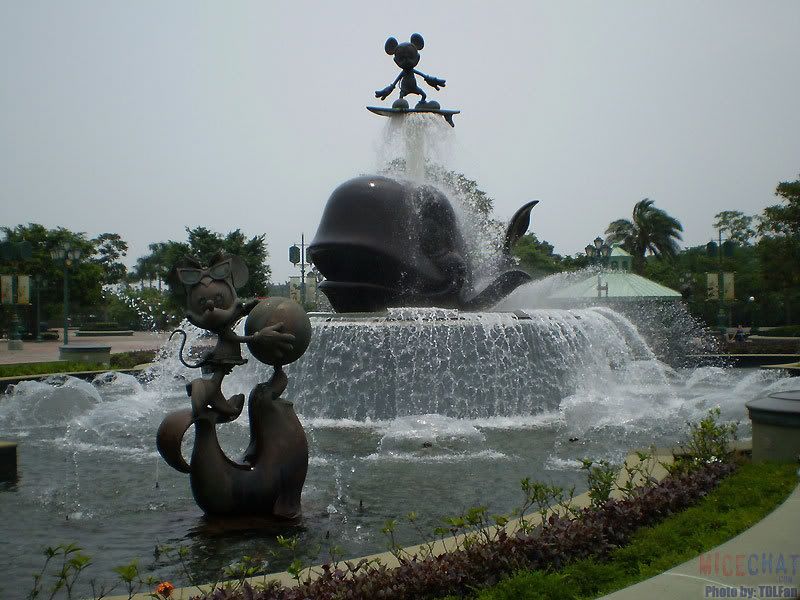 Lovely HKDL fountain... A TDLFAN favorite spot.
Flower Mickey at Main Street Station.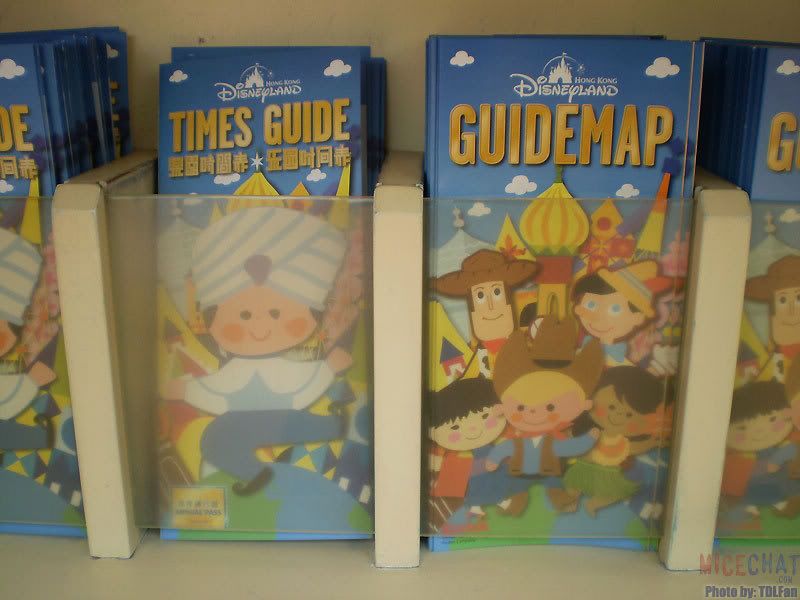 Grab your maps and showtimes and let's go!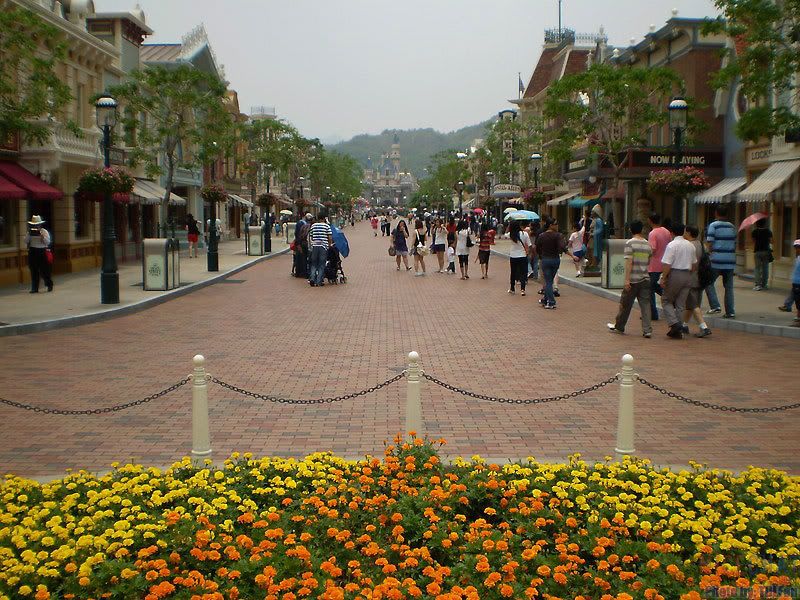 Main Street USA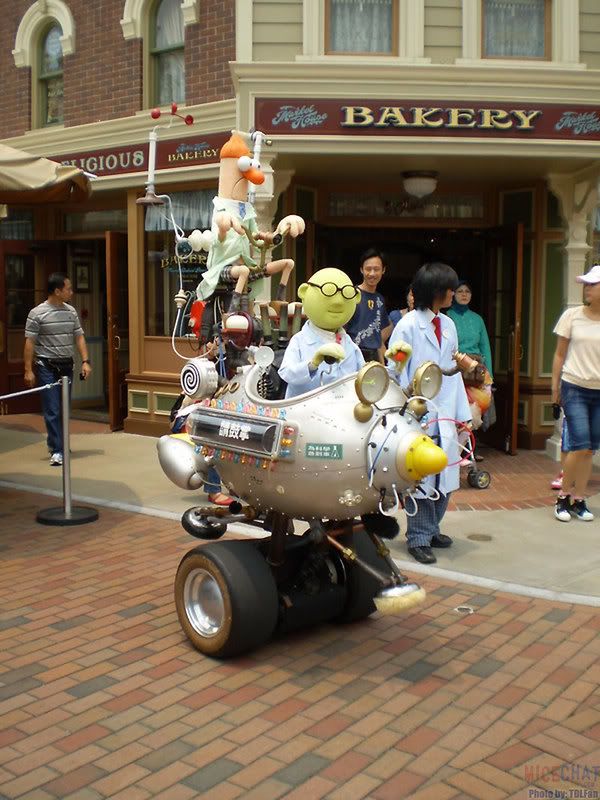 Dr. Honeydew and his assistant Beeker rolling down Main Street USA.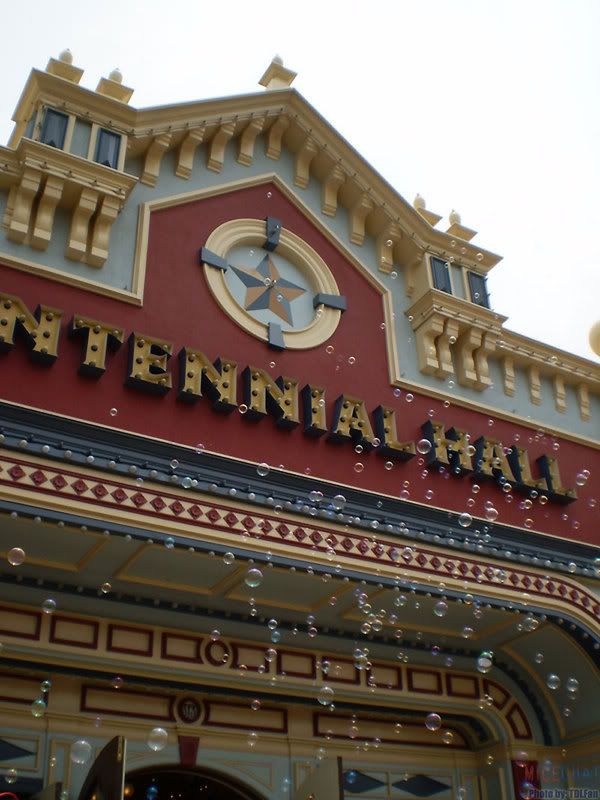 Bubbles at Centennial Hall, which is HKDL's toy store of choice.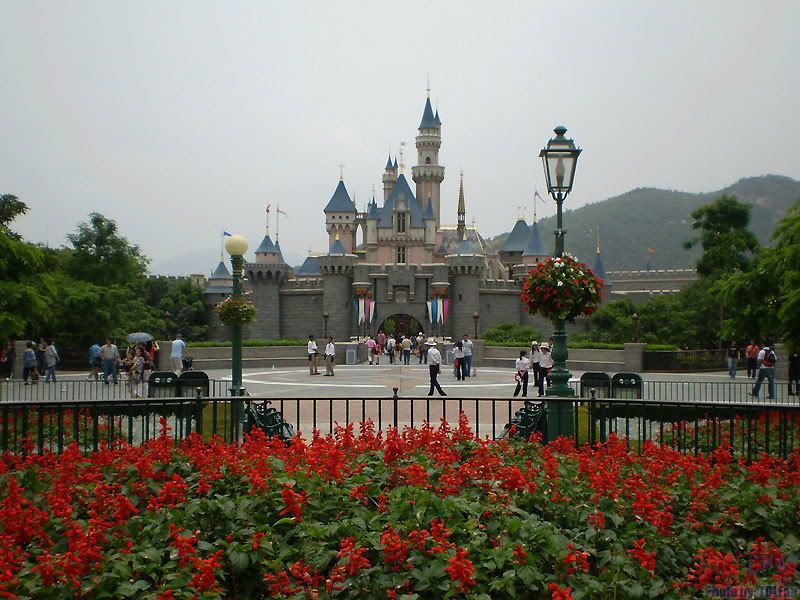 Sleeping Beauty's Castle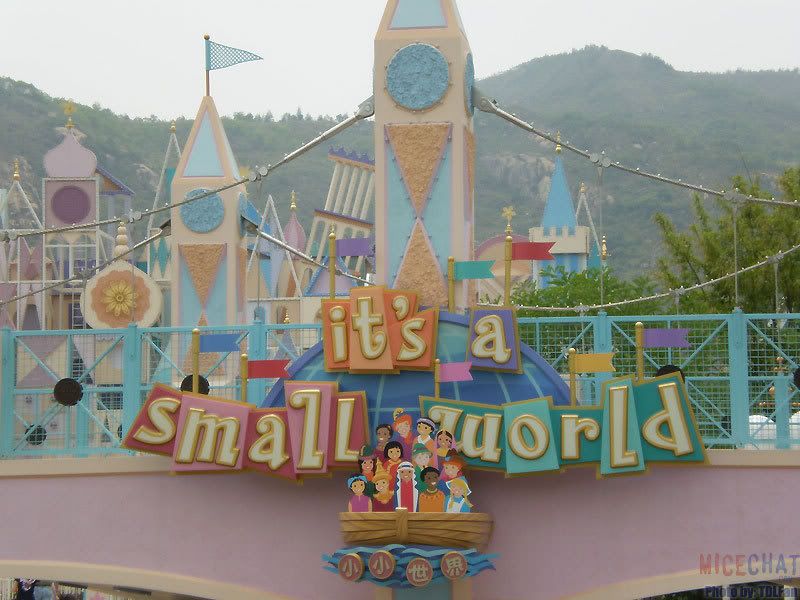 Arriving at
It's A Small World
. This is your cue to start singing that dreaded song!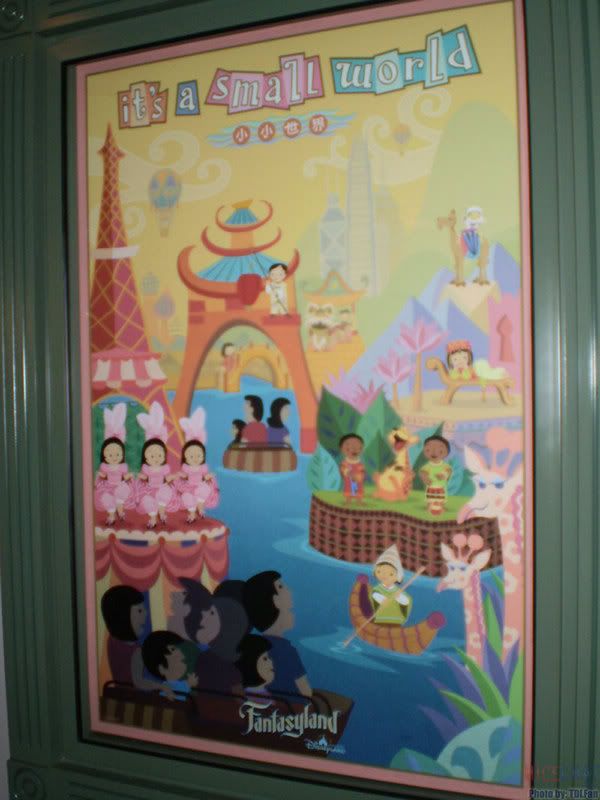 New
It's A Small World
attraction poster at HKDL features Hong Kong skyline and lovely colors.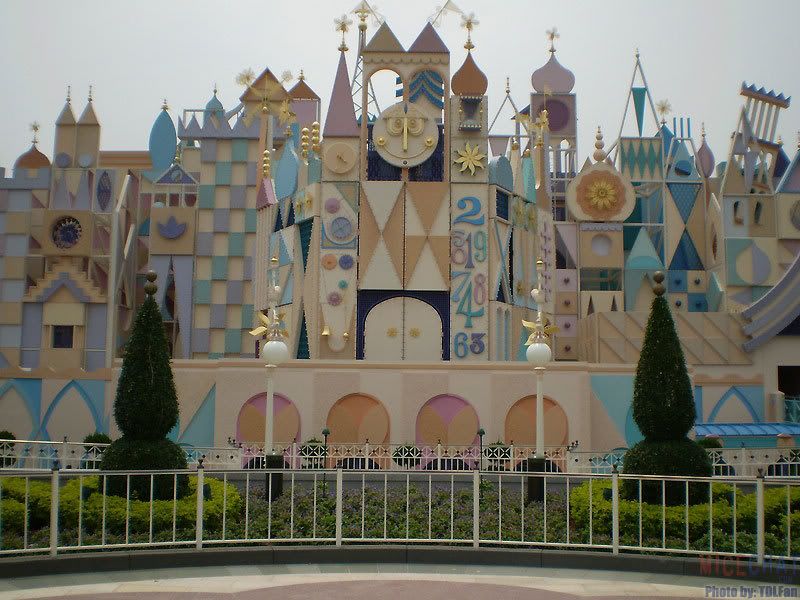 HKDL's
It's A Small World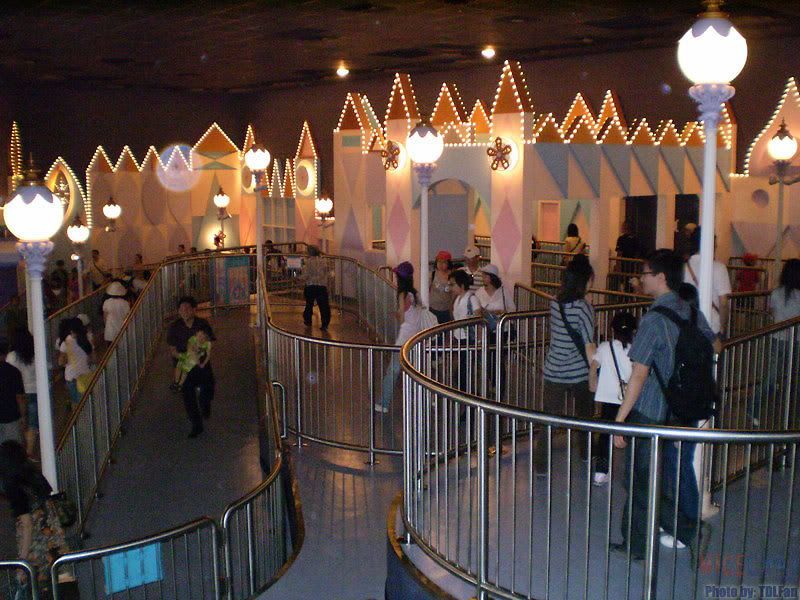 Indoor queue.
Welcome to the North Pole... with Bambi
alongside playful walruses and Eskimos.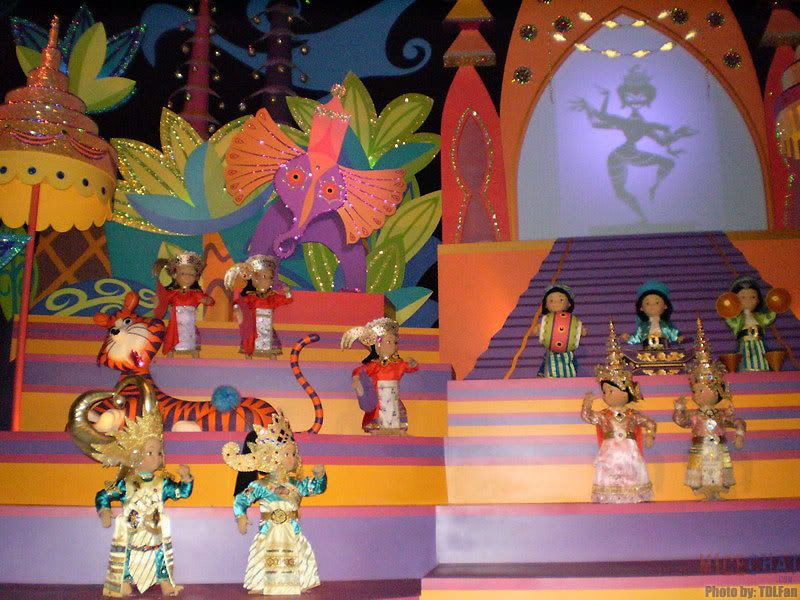 Thailand.
Chinese Dragon Dance is a new scene in the expanded Asia section of IASW.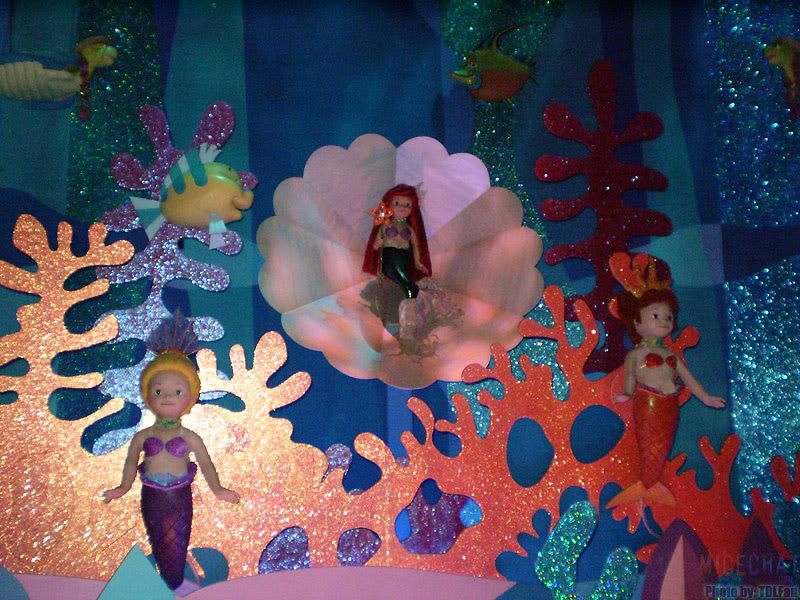 Ariel, Flounder and other friends come out to sing and dance in the "Islands" section of HKDL's IASW.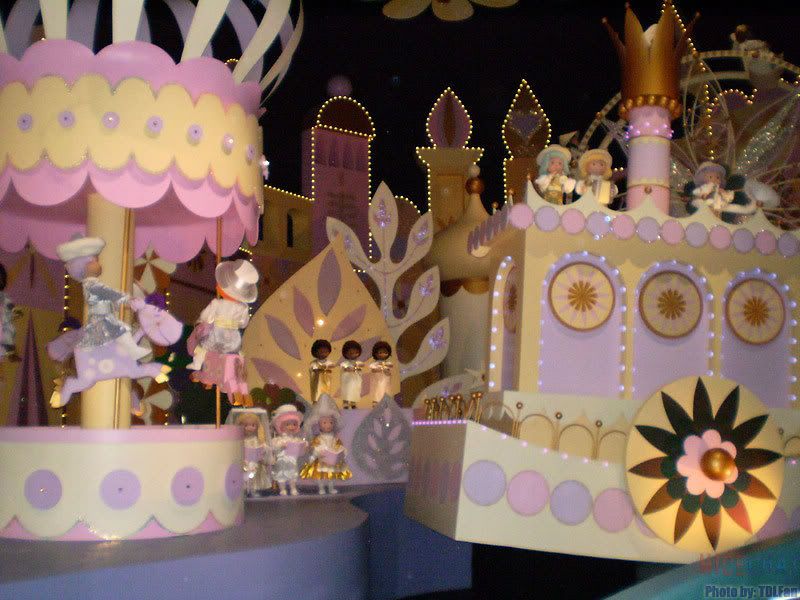 The finale features new pastel colors and color-changing reflective panels, plus new LED lighting that changes colors constantly, giving the finale a splash of colors.
Very nice ride. TDLFAN gives it an "A". [Or should we say "E"?
- Ed.]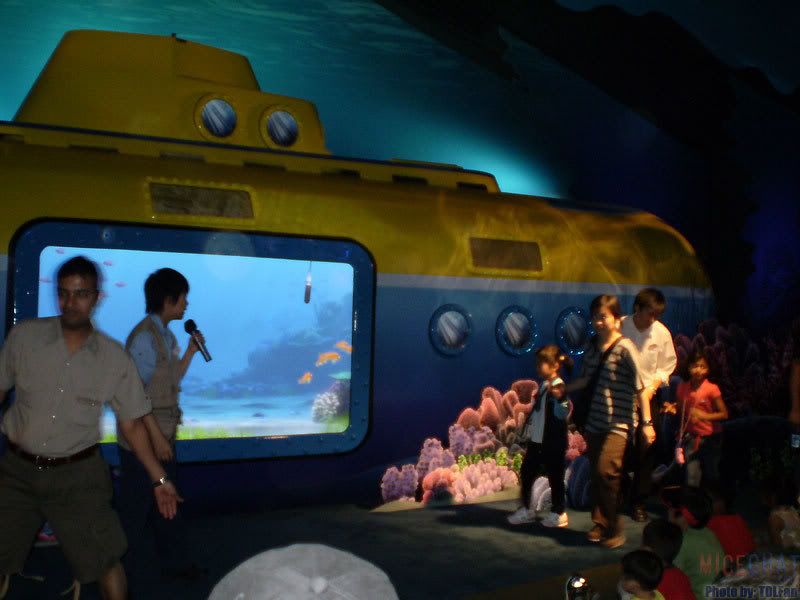 Guests prepare to enjoy a talk with Crush.
High School Musical (the nicest version of this show that TDLFAN has seen so far) takes over the Castle Forecourt area of HKDL.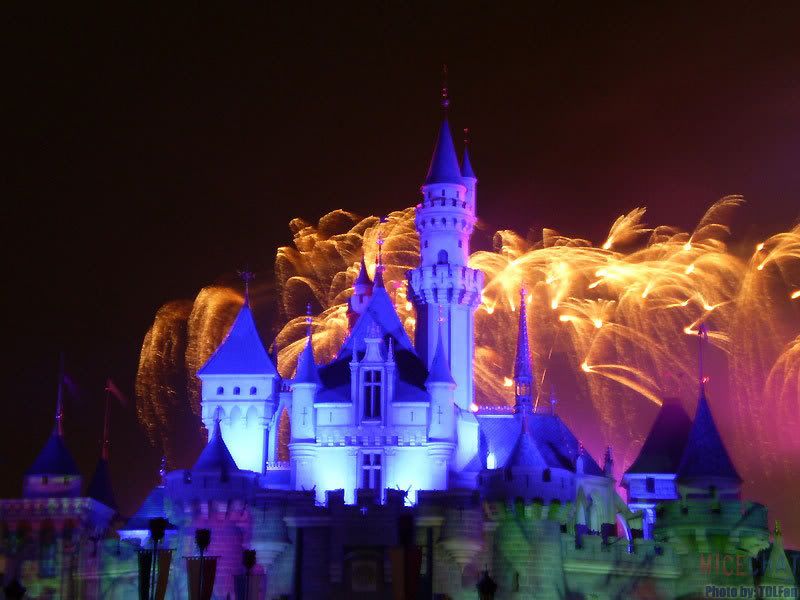 Our day at HKDL ends in grand style with
Disney in the Stars
fireworks spectacular.
Special thanks to TDLFAN for bringing us these great photos from halfway around the globe!
Coming back to the USA, we have photos from MiceChatter aimster, who spent some time in Orlando.
Pop Century Hotel
Walt Disney World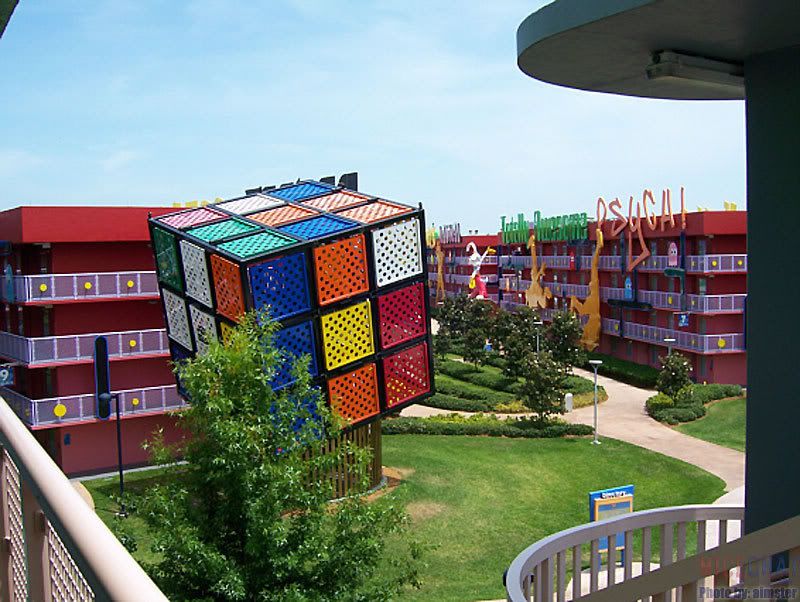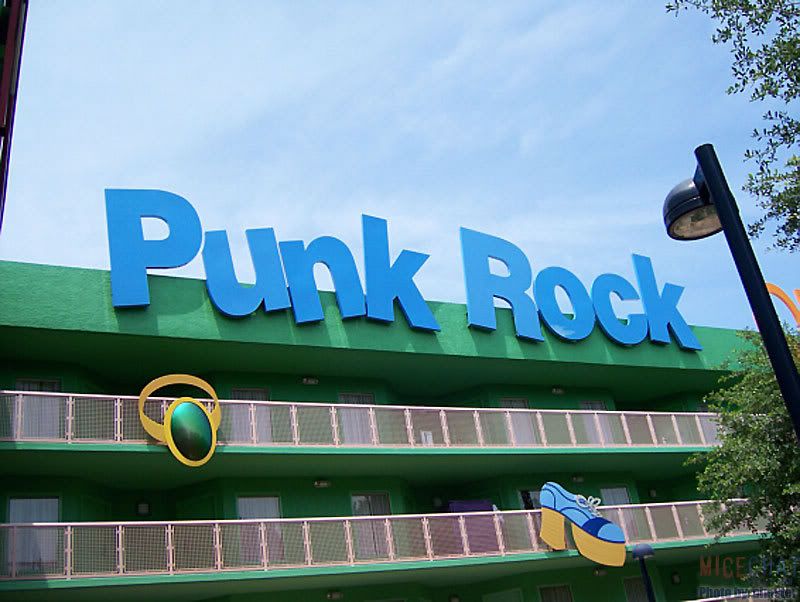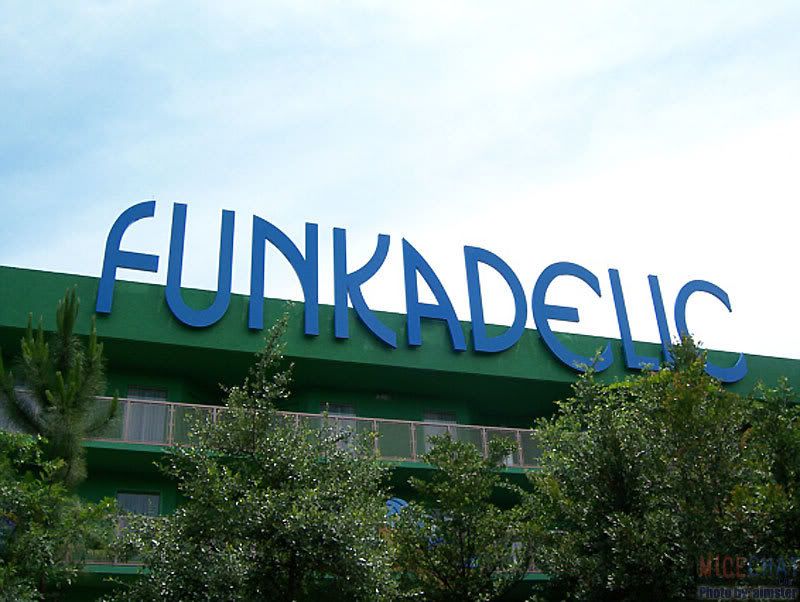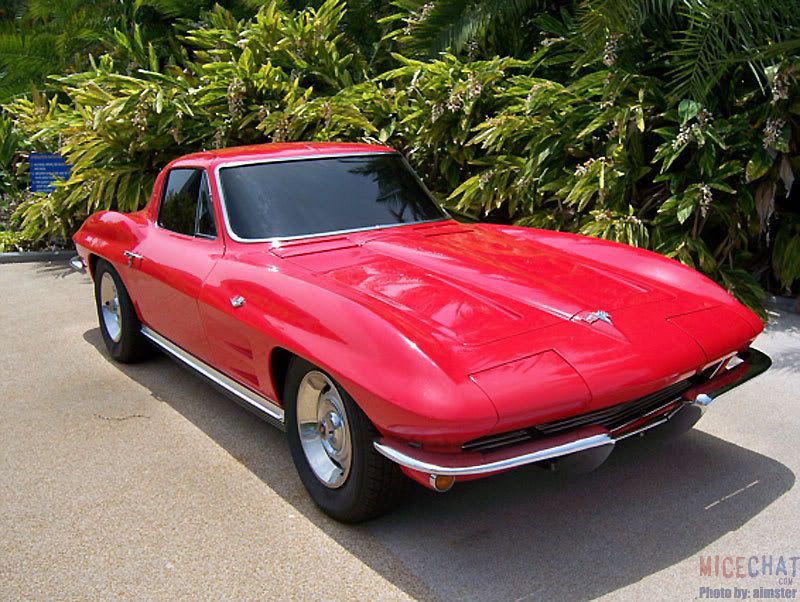 aimster wants this car!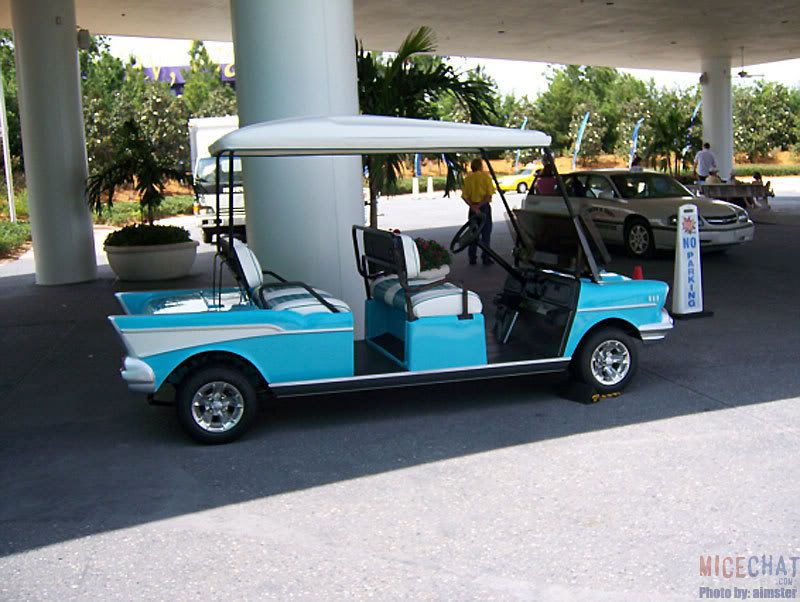 Coolest golf cart EVER!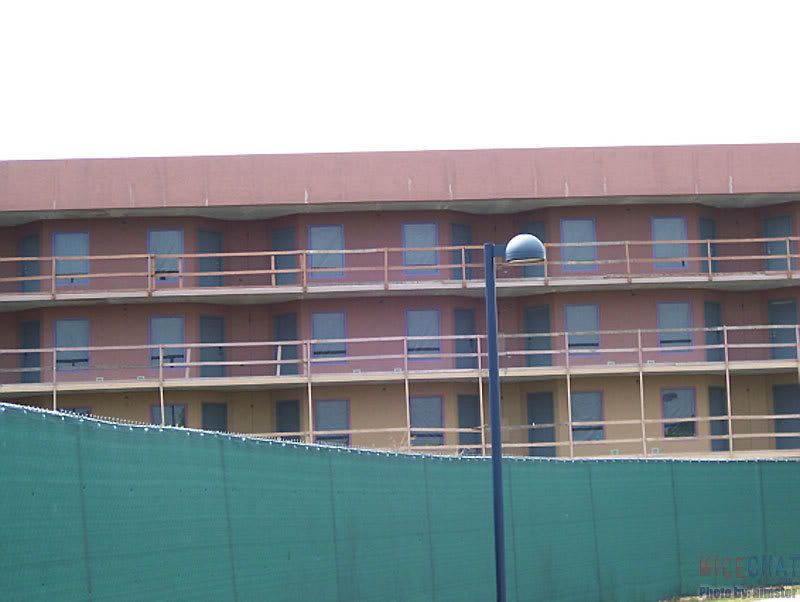 Fenced off unfinished Legendary Years building.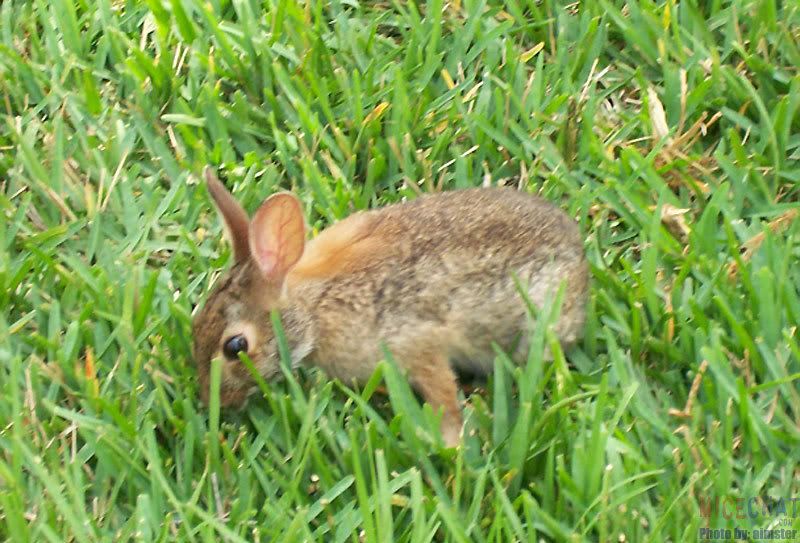 One of four bunnies we saw along the lake.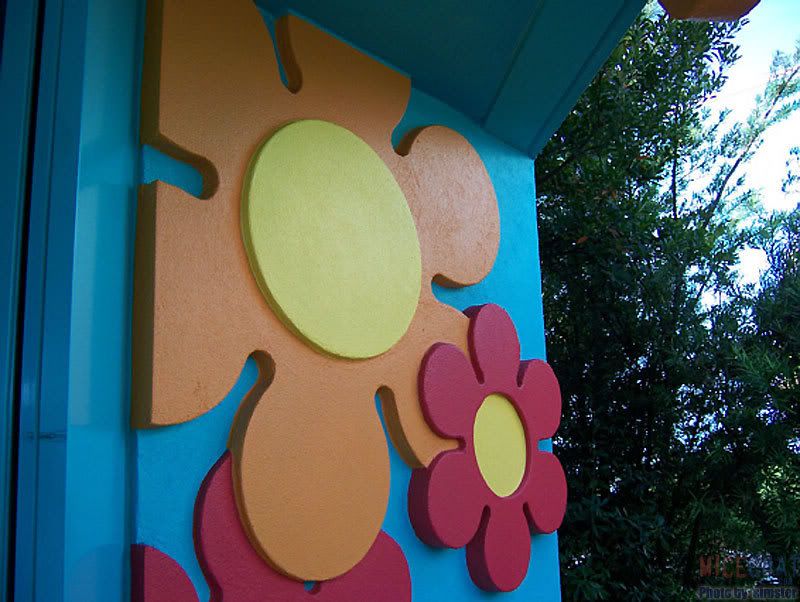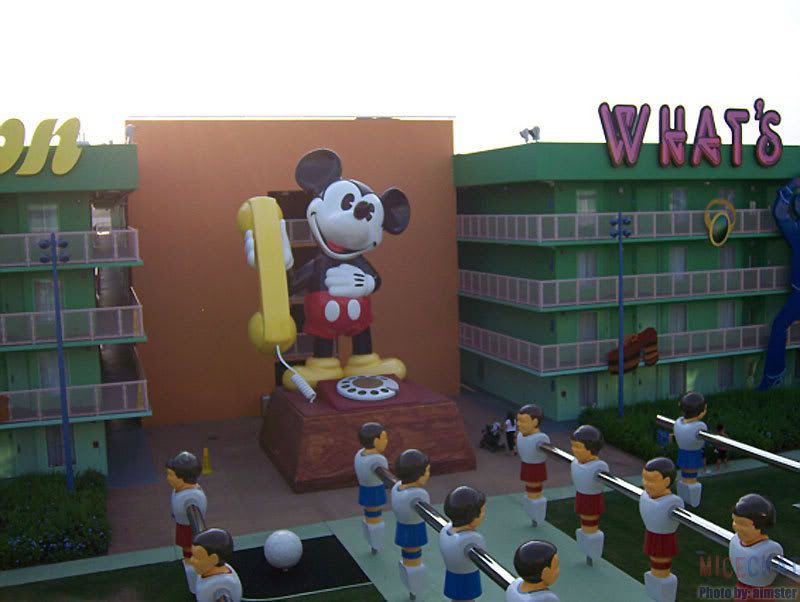 Downtown Disney
Walt Disney World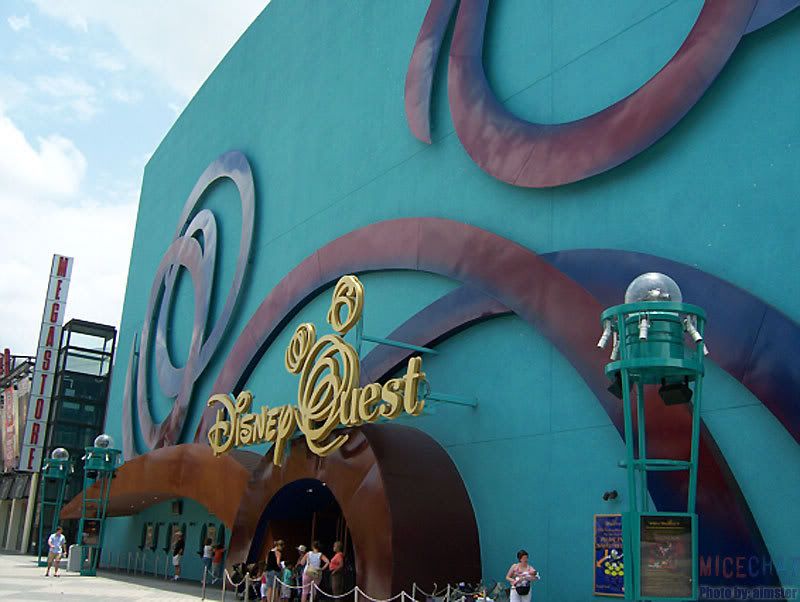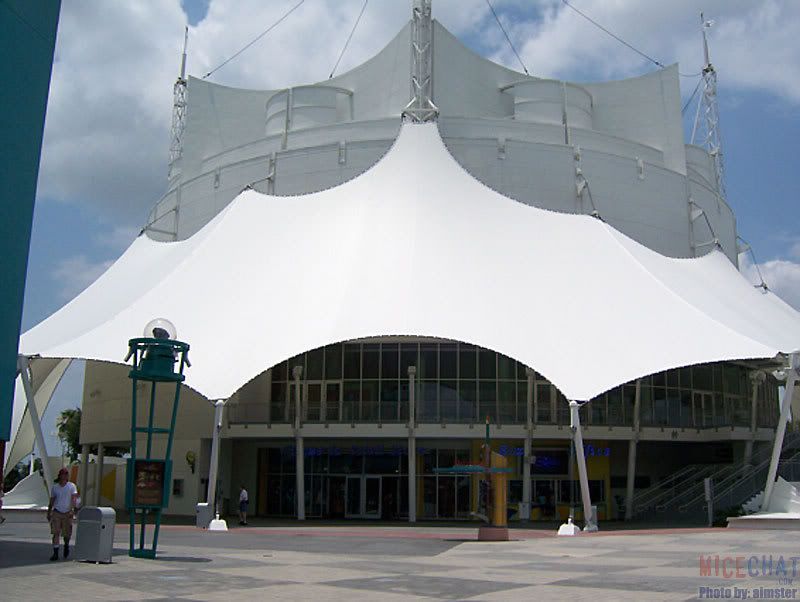 Cirque du Soleil faux tent.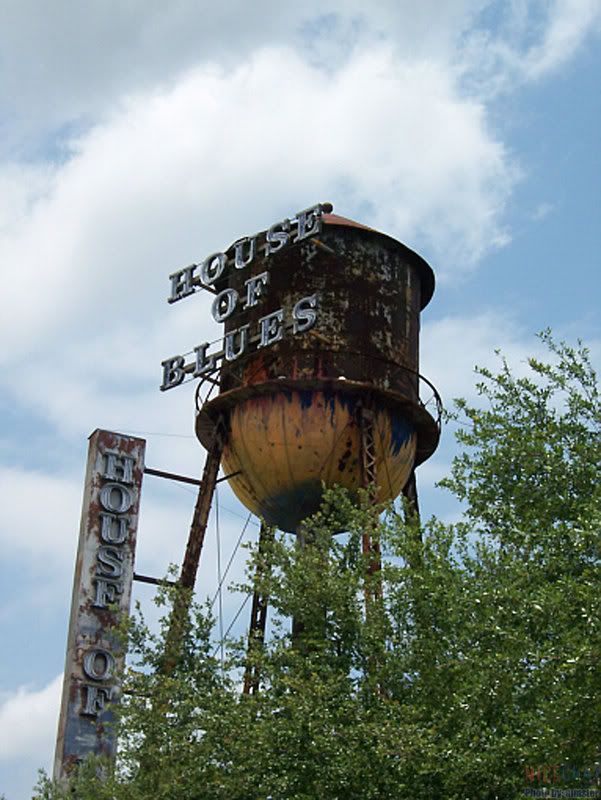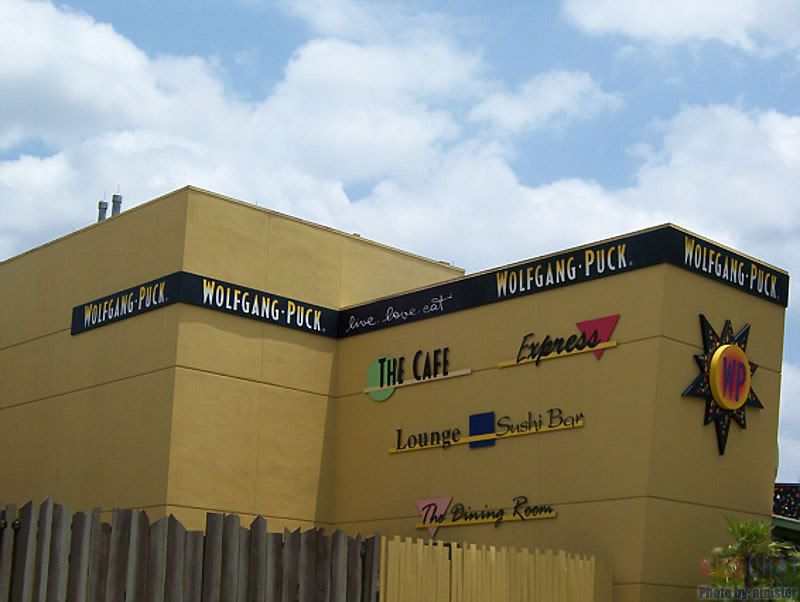 I ate here for lunch. I love the BBQ chicken salad at the Express.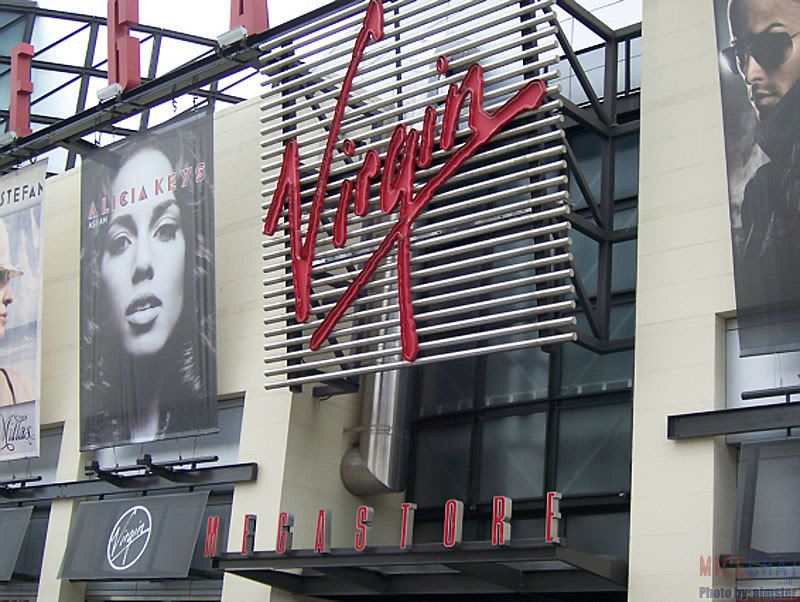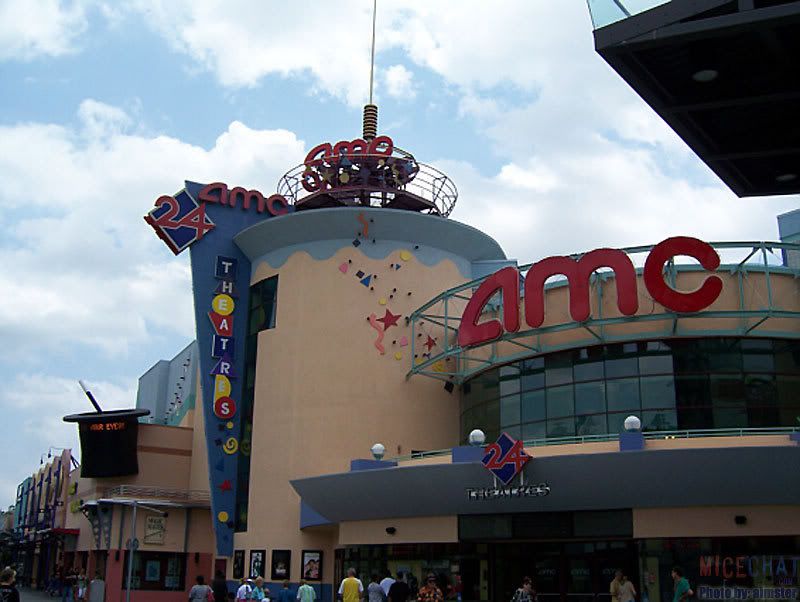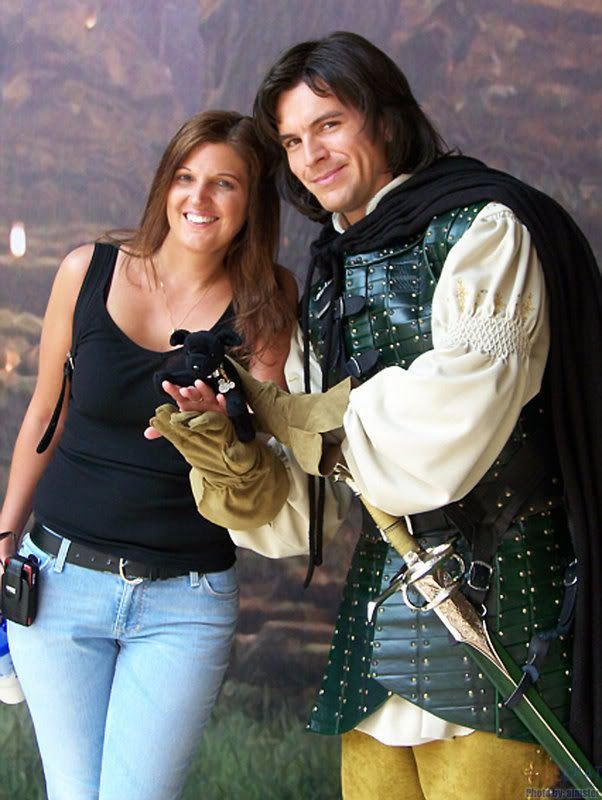 And finally, here's a photo of
aimster
with Prince Caspian. (That's
Wonderpup
in the middle).
For more photos of
aimster
's trip, visit her thread
HERE
.
T Shirt Shoppe
Various Disney Theme Park Shops
With the help of
aimster
and
TDLFAN
, we present some of the designs you will see at Disney parks this summer.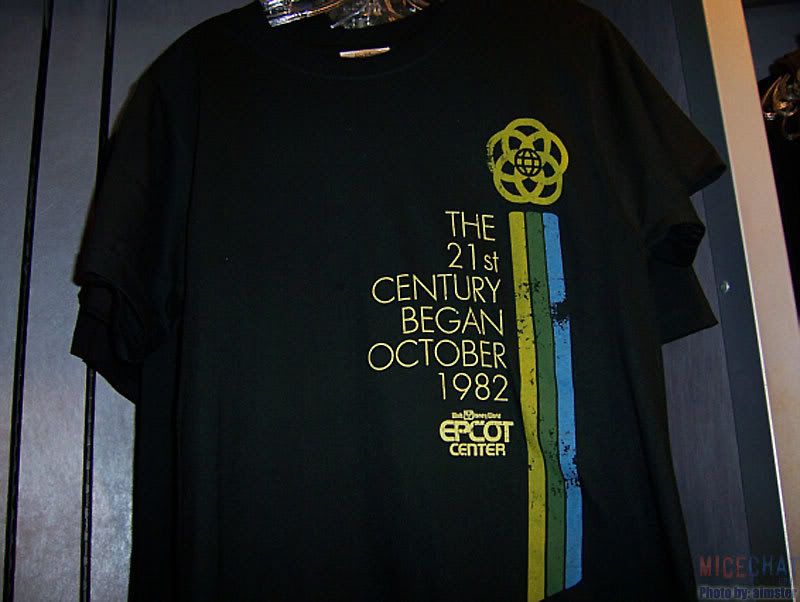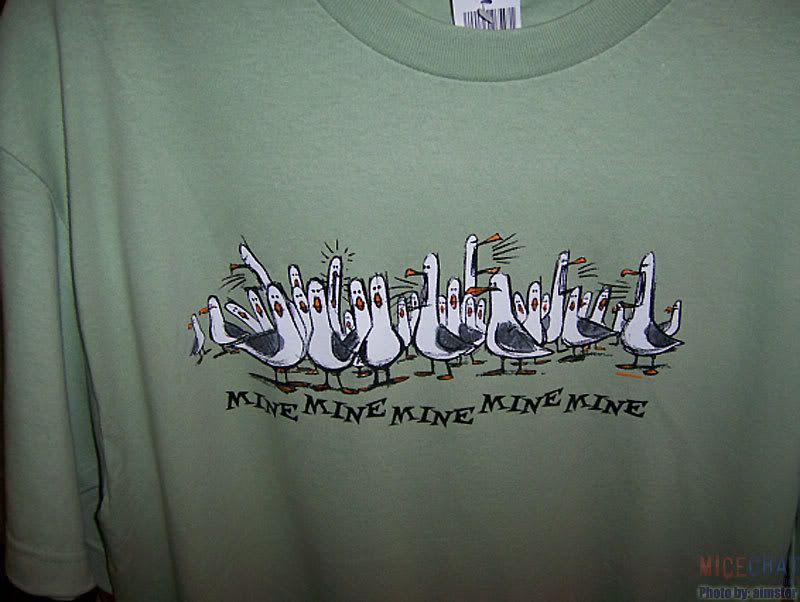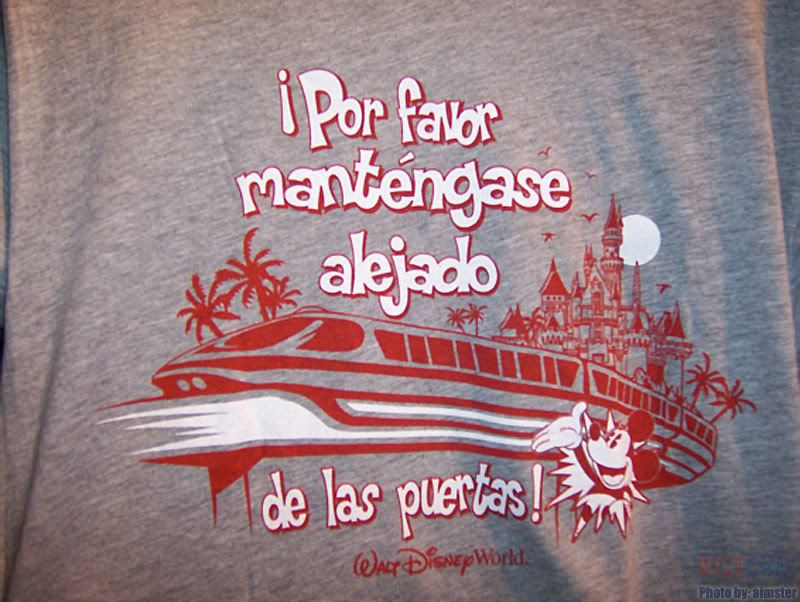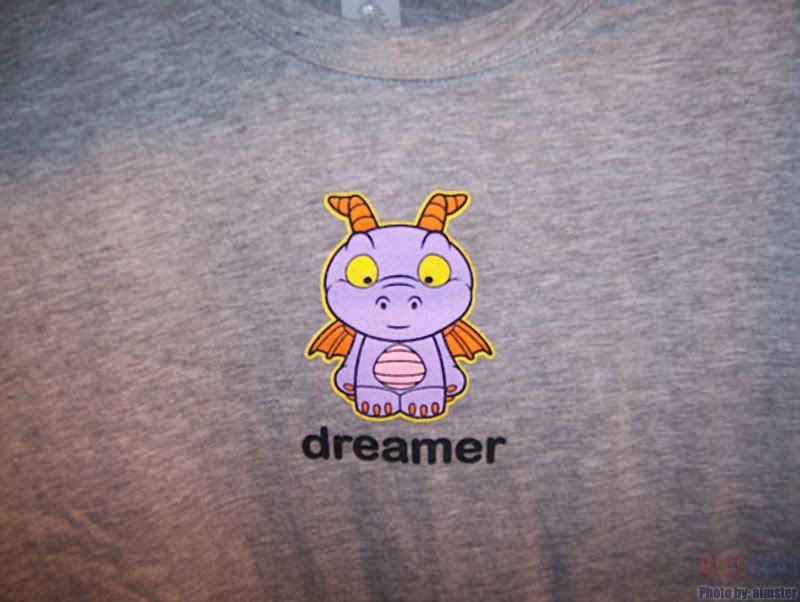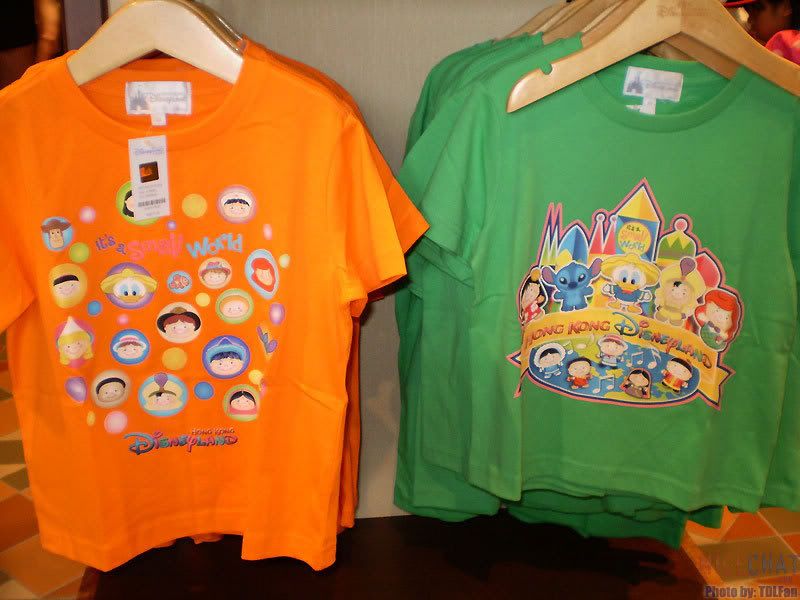 Walt Disney World
Florida
We really enjoyed this week's submission from SummerInFL: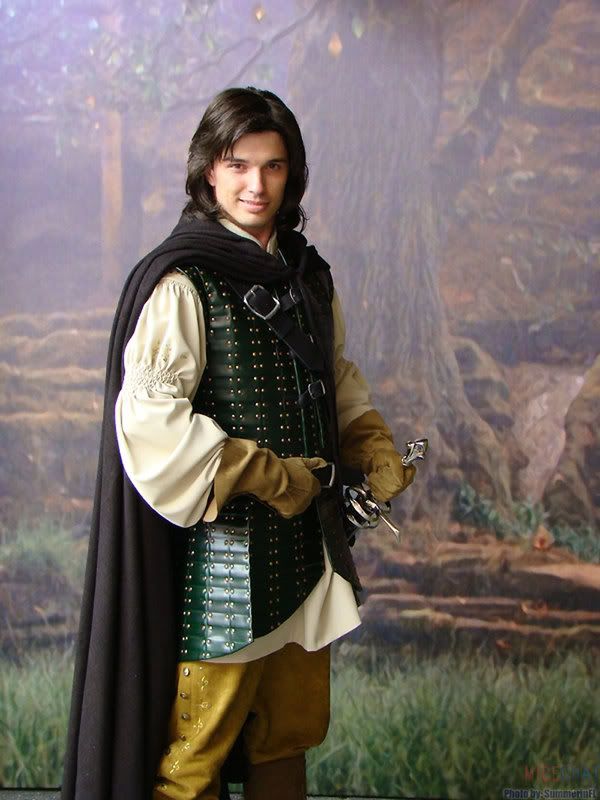 Prince Caspian was doing Meet and Greets at Disney's Hollywood Studios.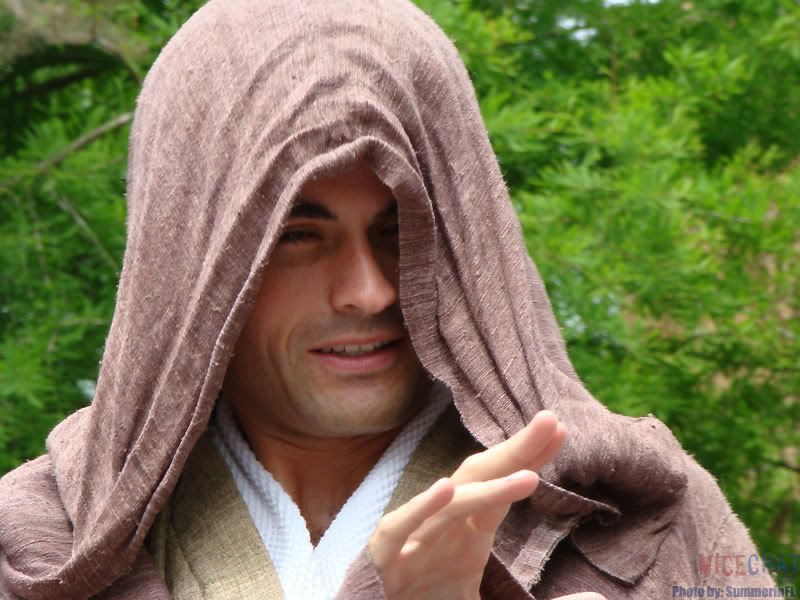 Jedi Academy - Disney's Hollywood Studios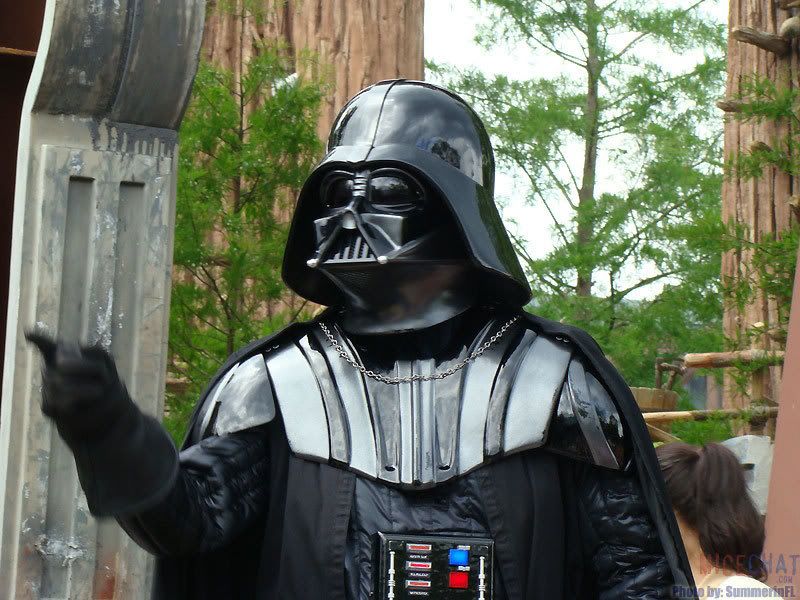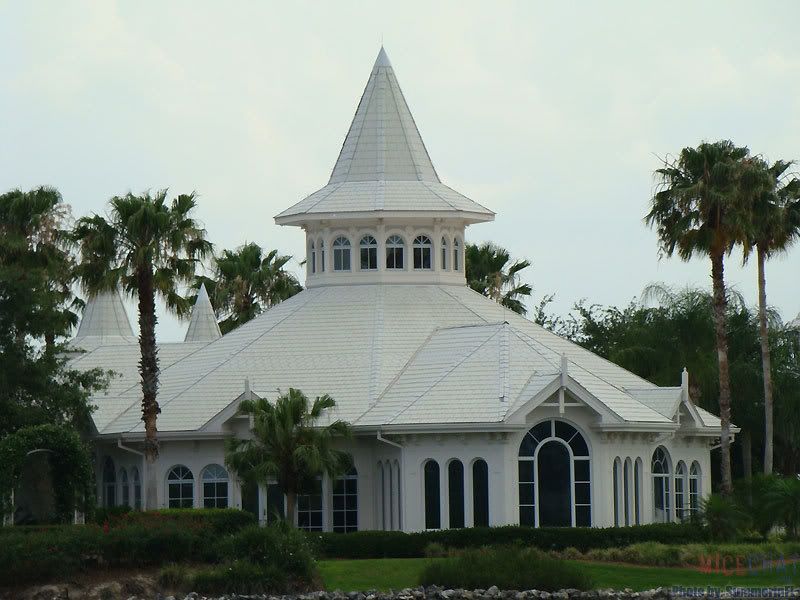 Wedding Pavilian at the Grand Floridian Hotel.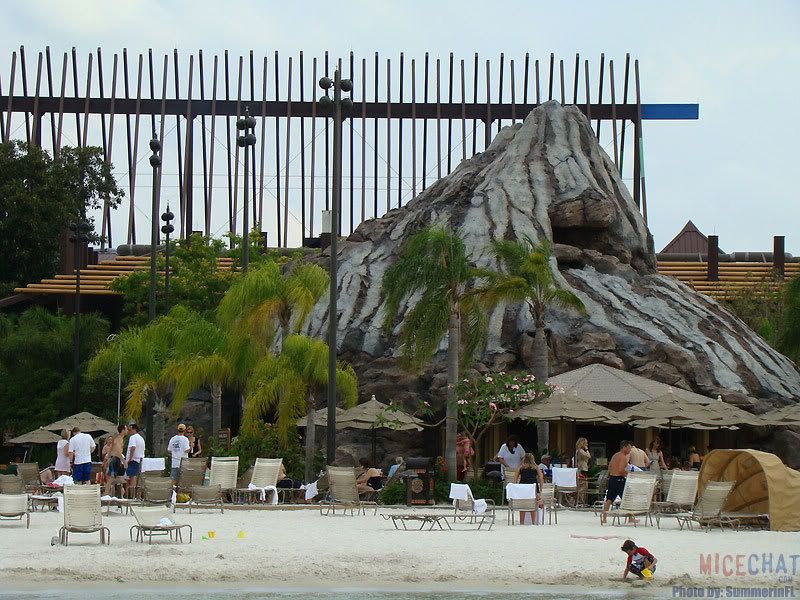 The volcano pool at The Polynesian Hotel.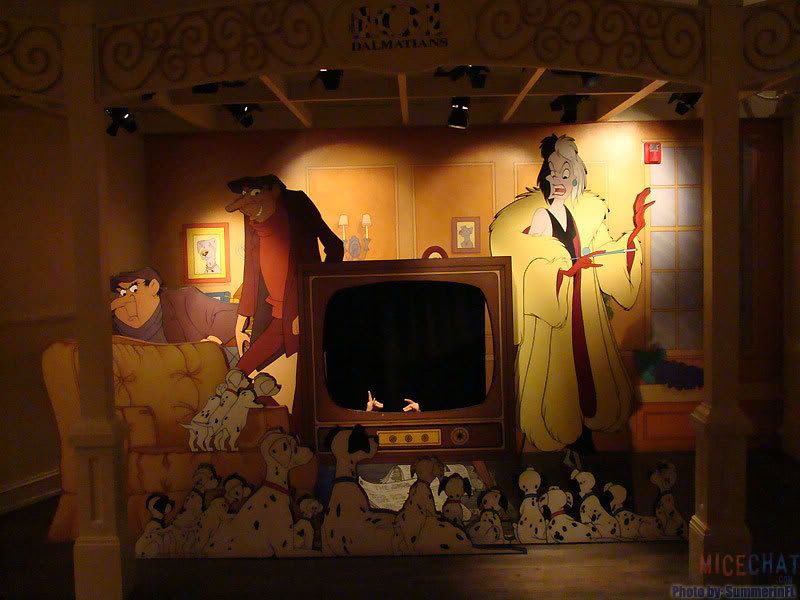 These standees are in the back of the Kodak Center on Main Street in the Magic Kingdom.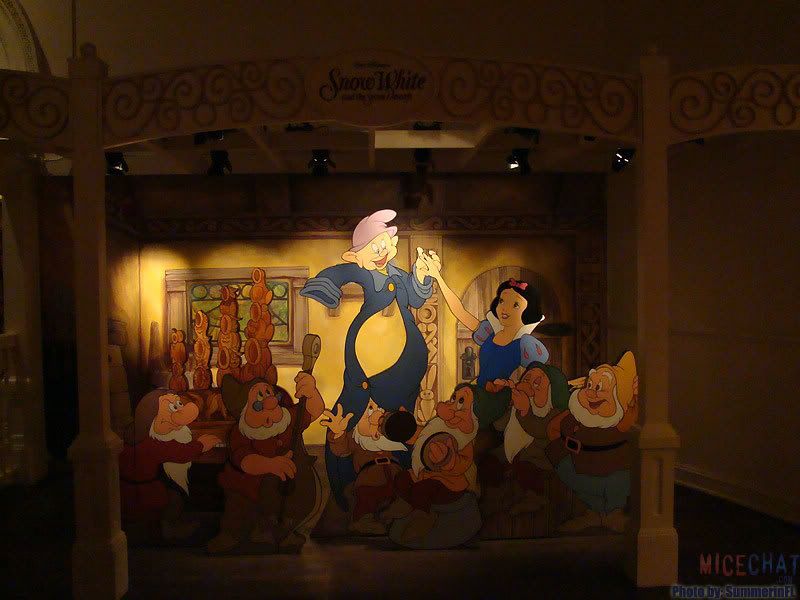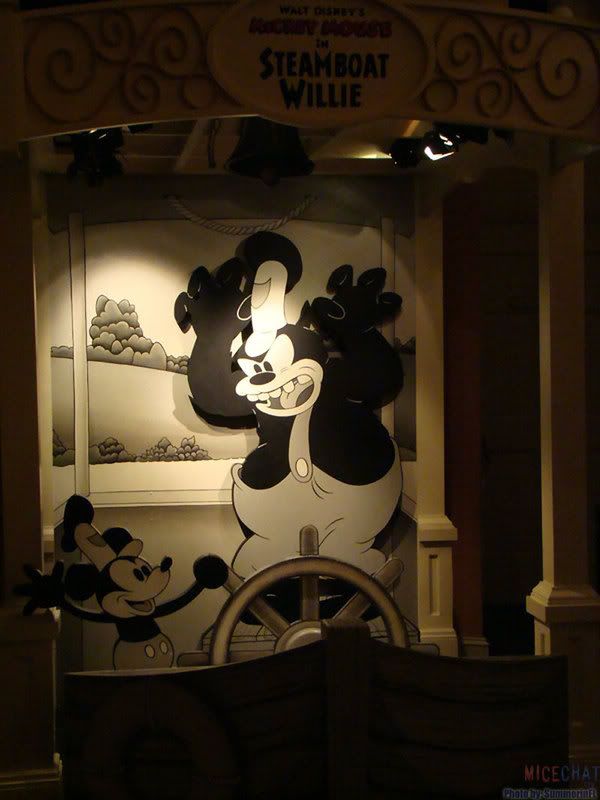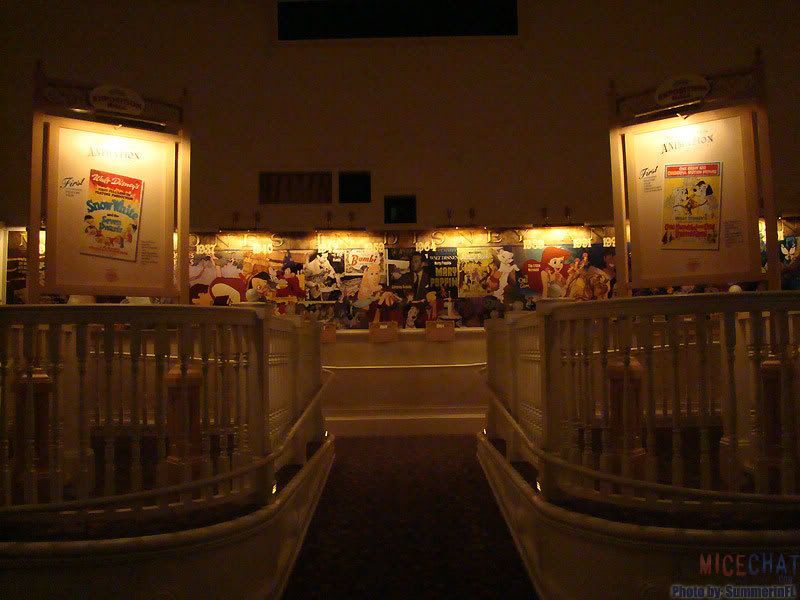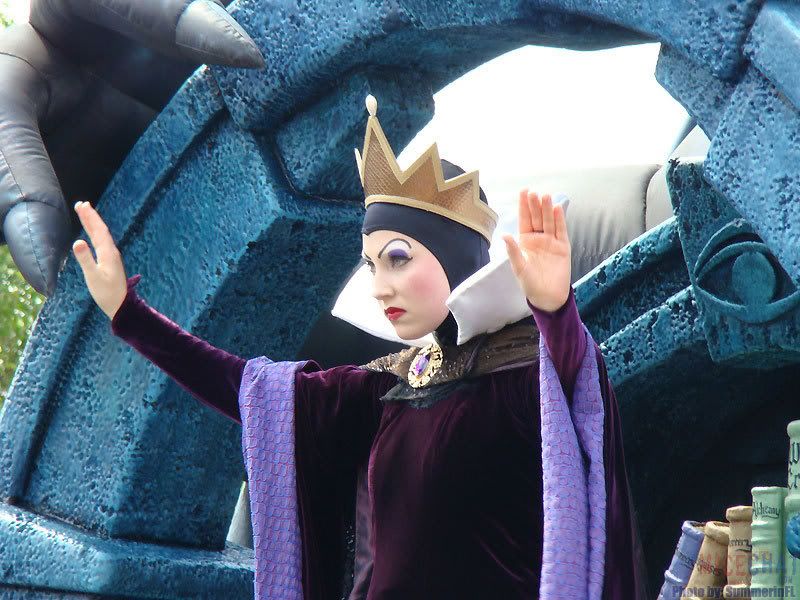 The Evil Queen in the Disney Dreams Come True Parade at the Magic Kingdom.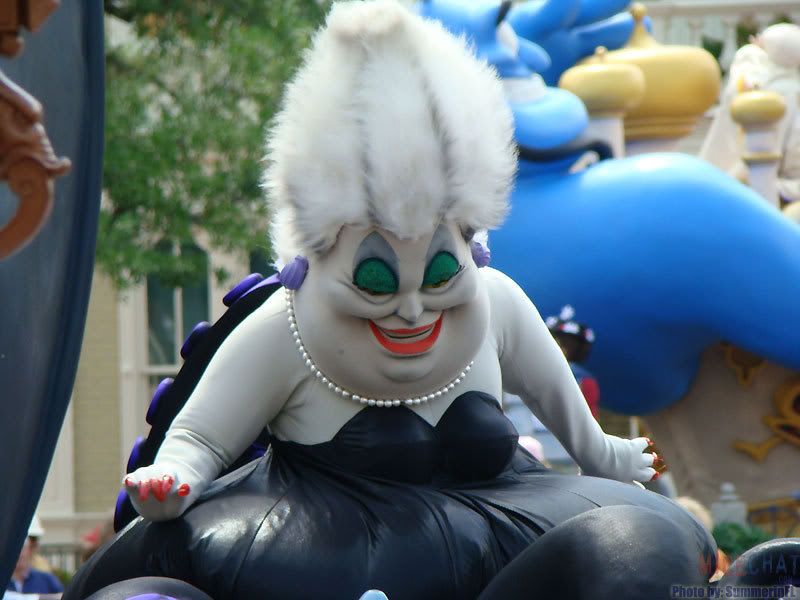 Ursula - Disney Dreams Come True Parade - Magic Kingdom.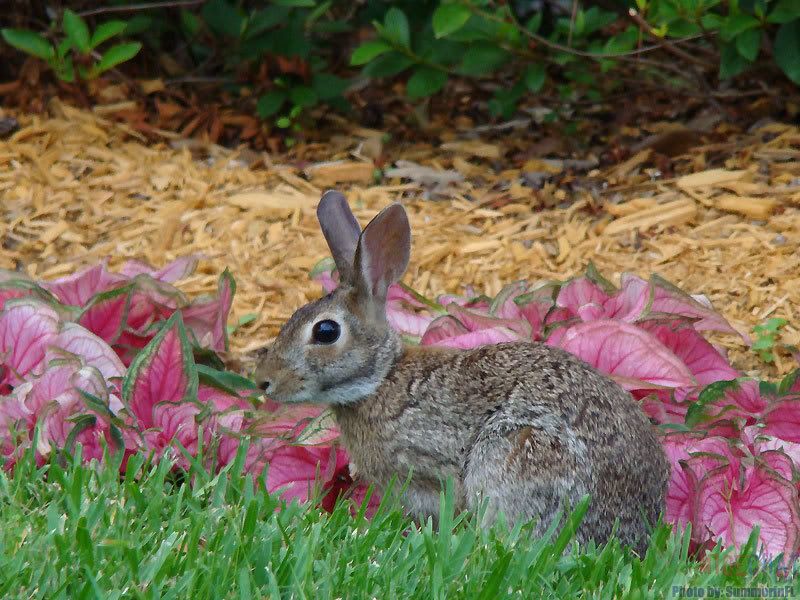 Playful bunny at the Grand Floridian Hotel.
Here are some shots that Denise nbodyhome Preskitt shared with us this week. More of Denise's photography can be viewed at www.mousesteps.com.: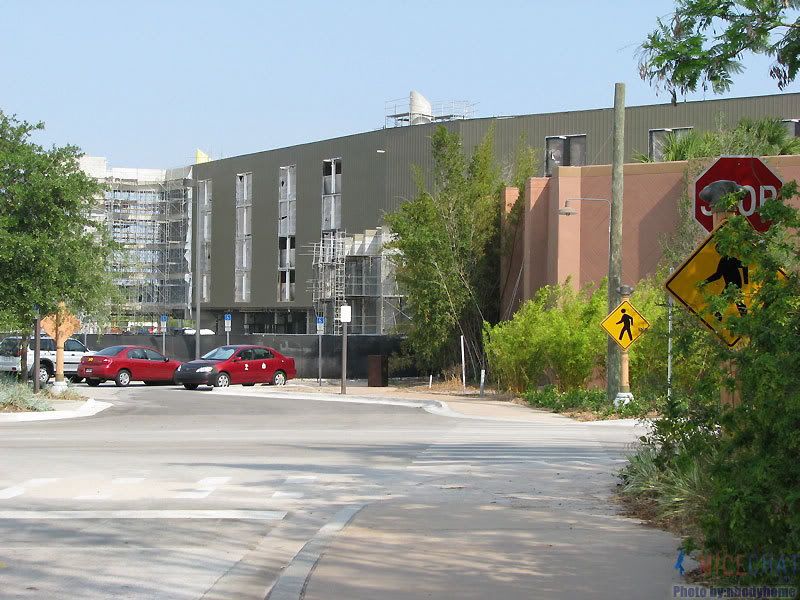 Animal Kingdom Lodge construction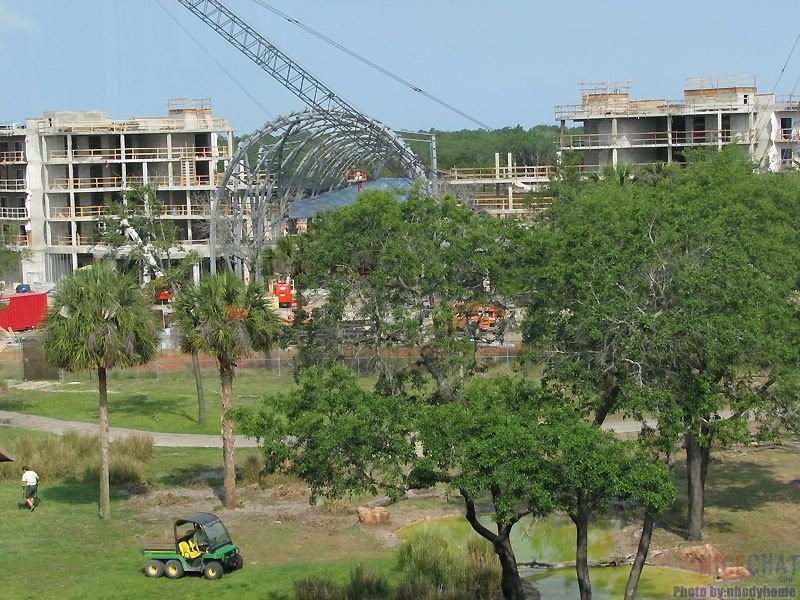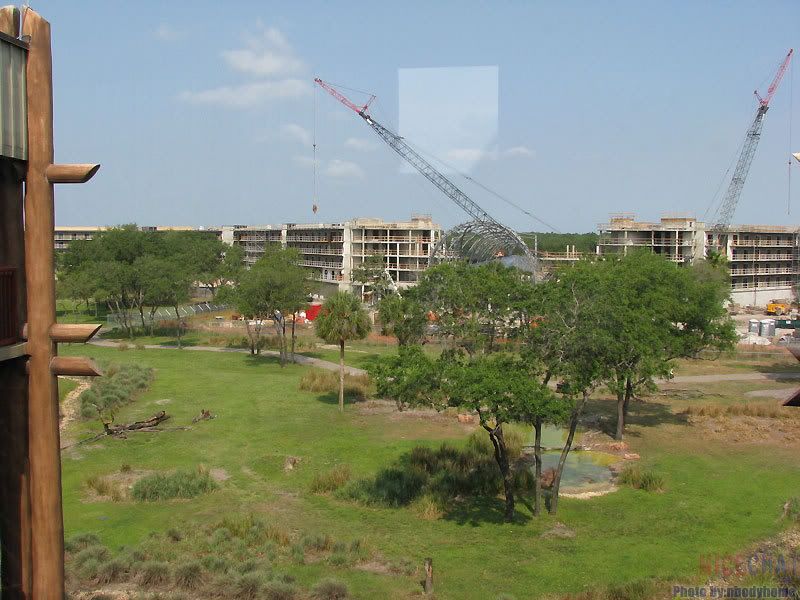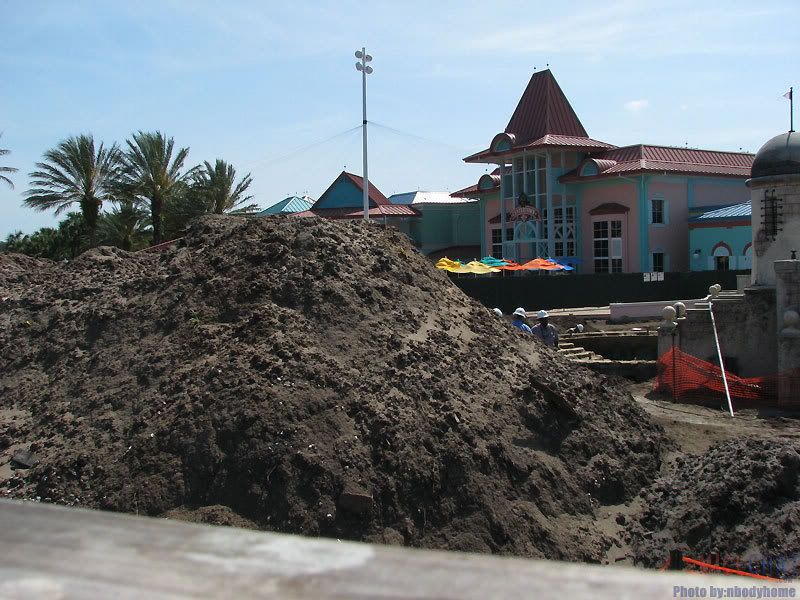 Caribbean Beach Resort pool construction.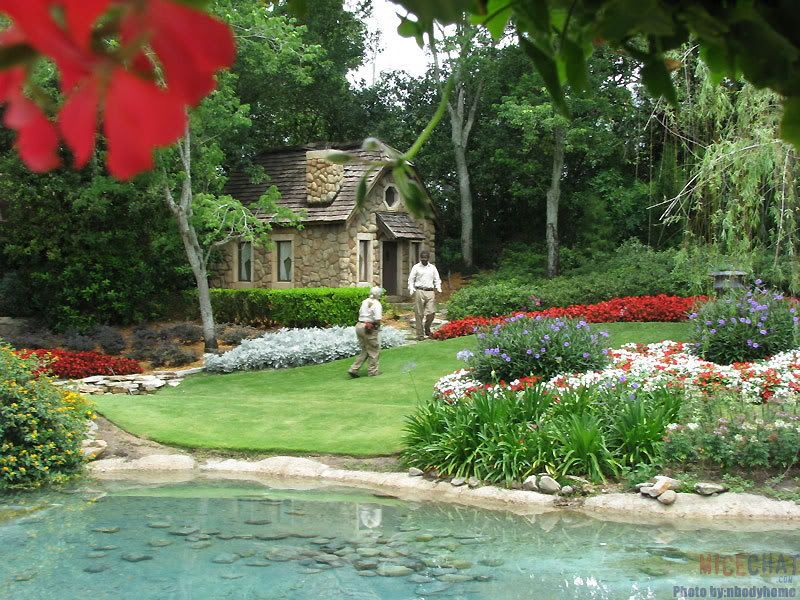 Workers at the Canada Pavilion - Epcot World Showcase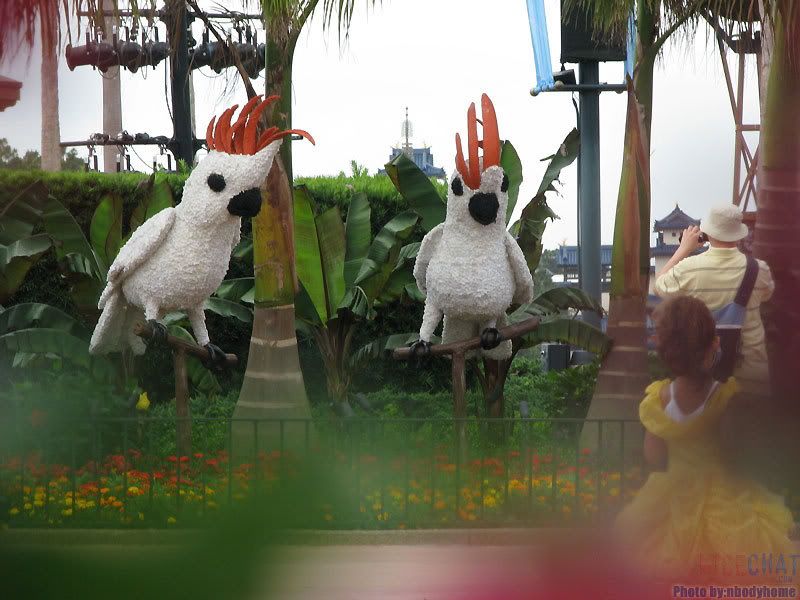 Epcot Flower and Garden Festival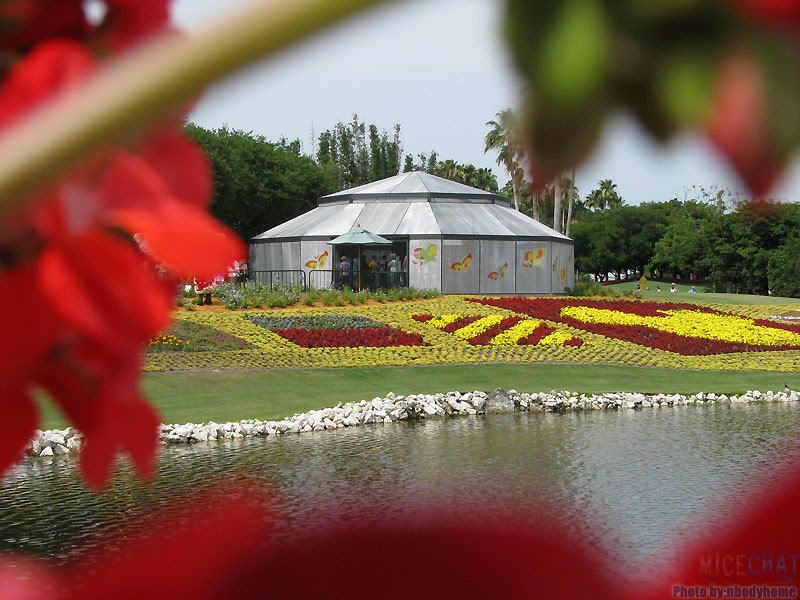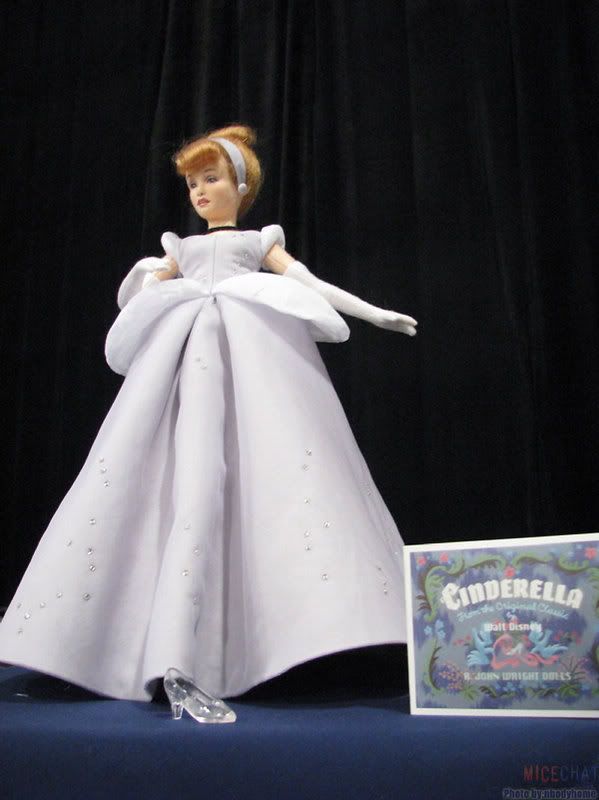 From the Teddy Bear and Doll Show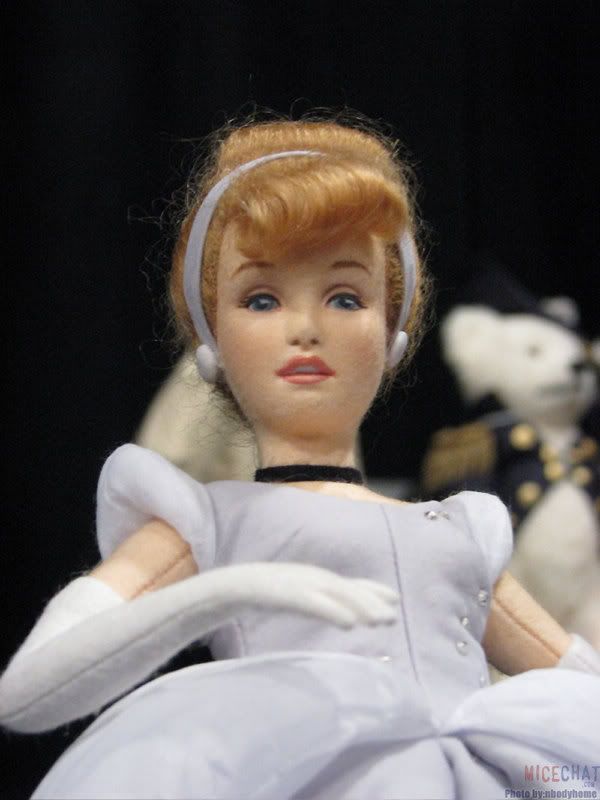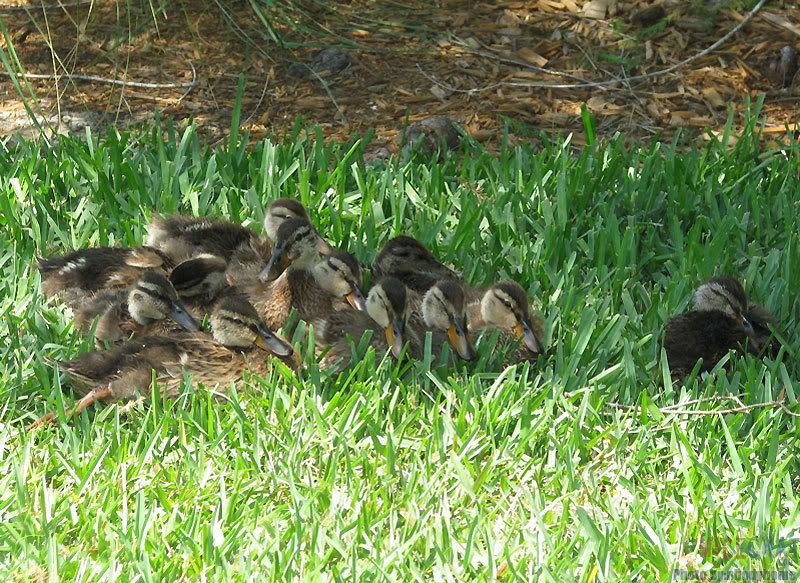 Baby ducks at the Pop Century
Hersheypark
Hershey, Pennsylvania
sir clinksalot treats us to photos and video of what is arguably the sweetest theme park in the world!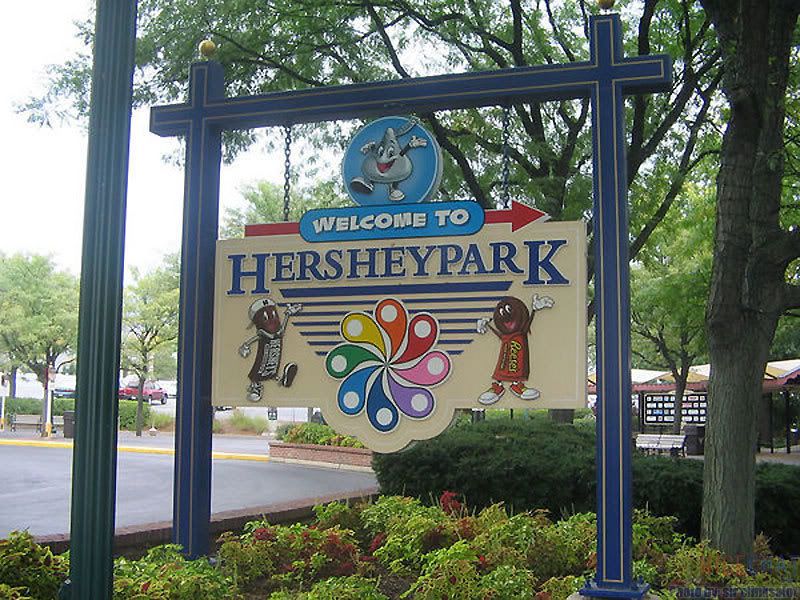 HERE
.
Even the street lights are a little sweeter.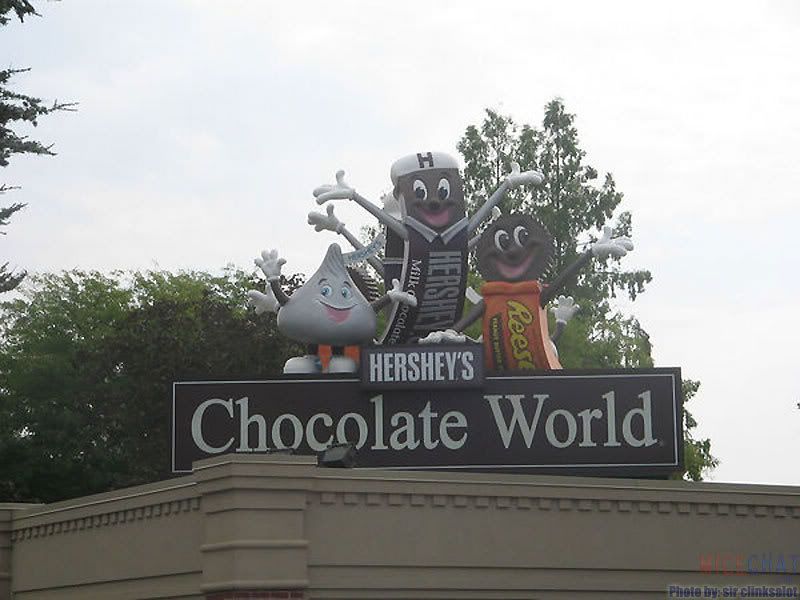 No trip to Hershey is complete without a trip to Chocolate World.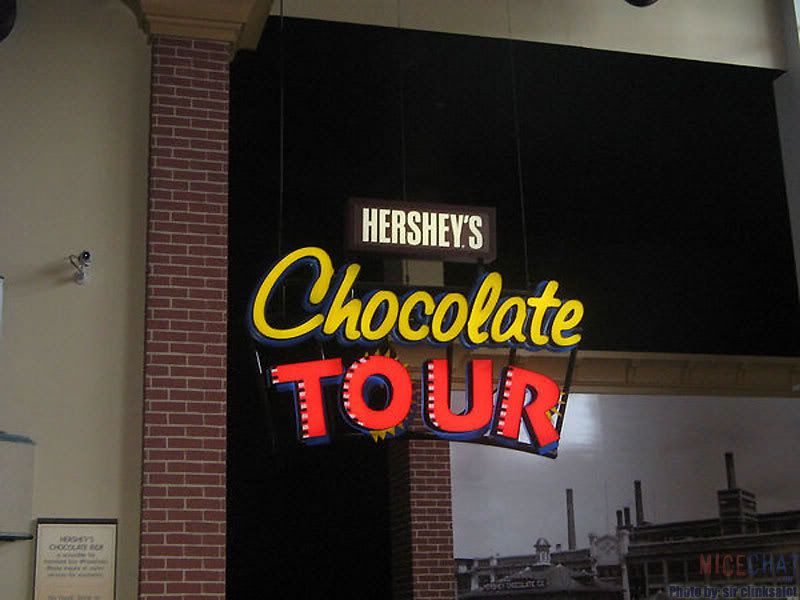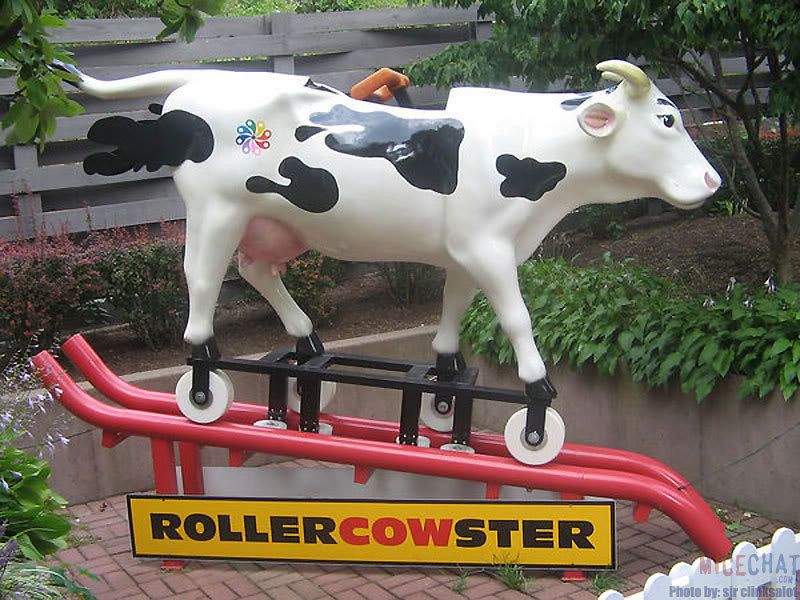 RollerCOWster - but you can't ride!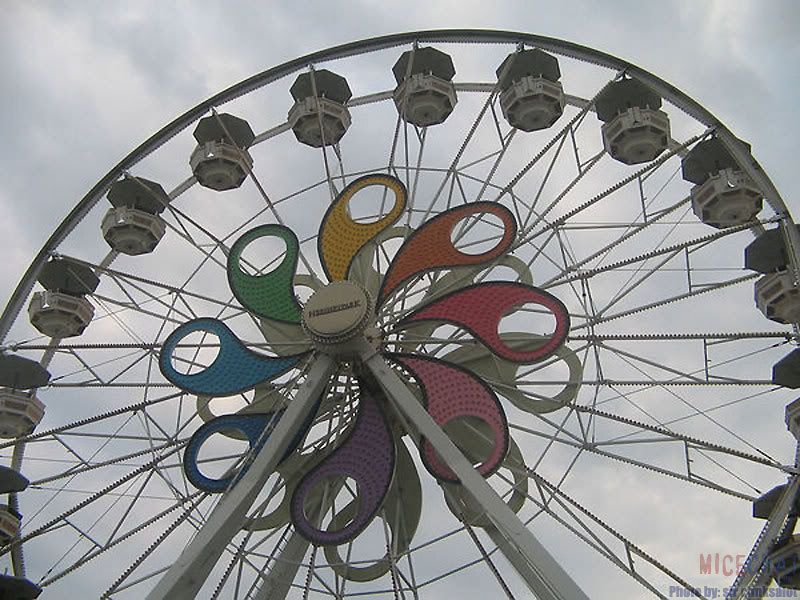 The Hershey Wheel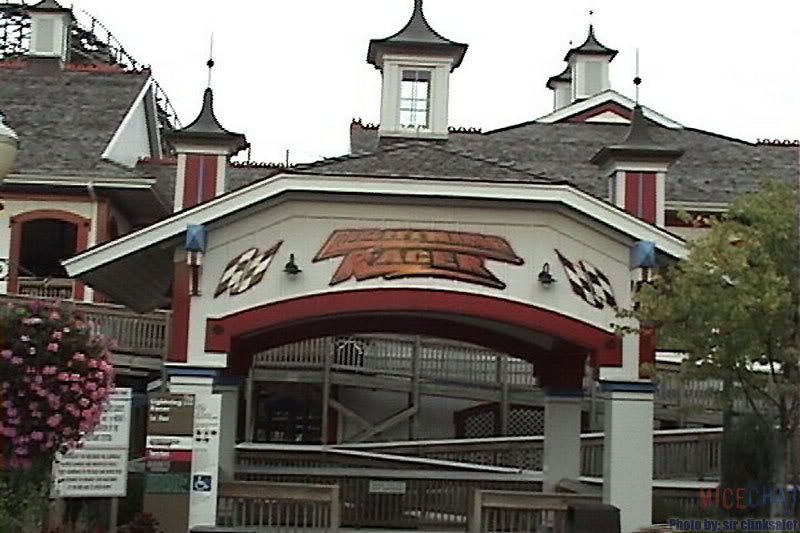 Lightning Racer, Hershey's Dueling/Racing wooden coaster.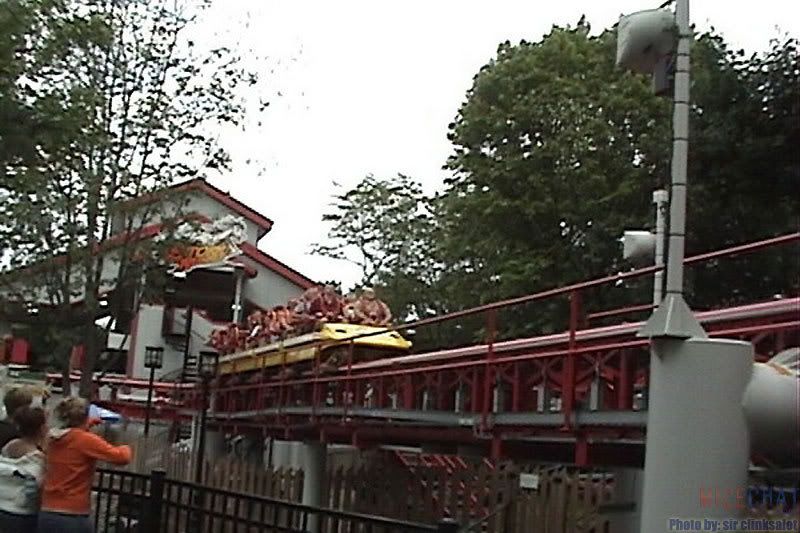 Storm Runner - it's twisty!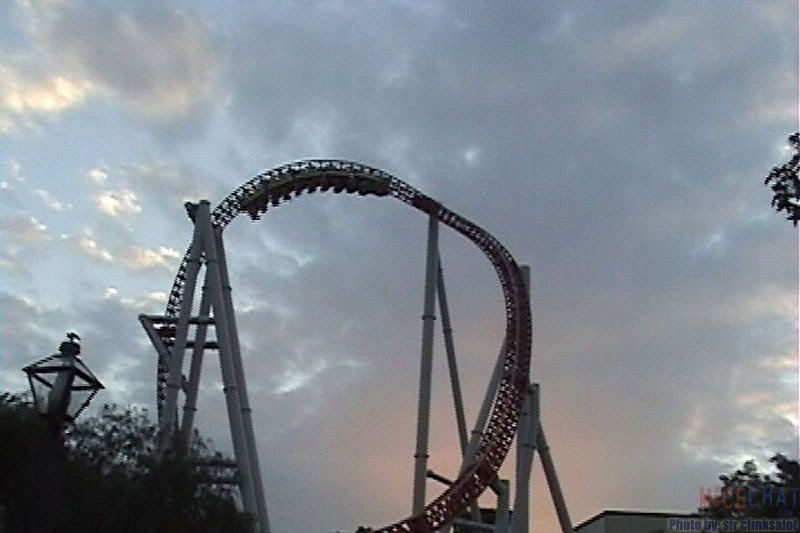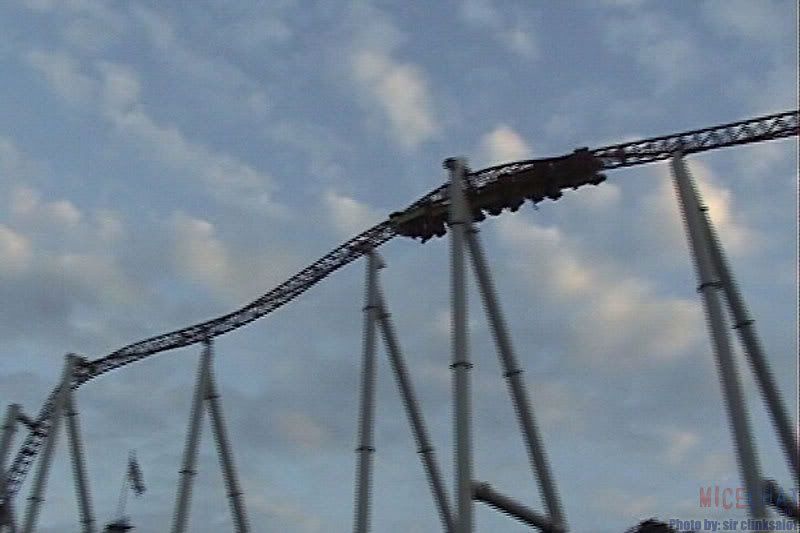 Finally this weekend, enjoy sir clinksalot's video of Hersheypark.
<object width="425" height="355"><param name="movie" value="http://www.youtube.com/v/mVRDnpm_ThA&hl=en"></param><param name="wmode" value="transparent"></param><embed src="http://www.youtube.com/v/mVRDnpm_ThA&hl=en" type="application/x-shockwave-flash" wmode="transparent" width="425" height="355"></embed></object>

Each week, we provide you with Disney details which we challenge you to identify. Where in the universe can you find these little beauties?
Eye Spy #1
Eye Spy #2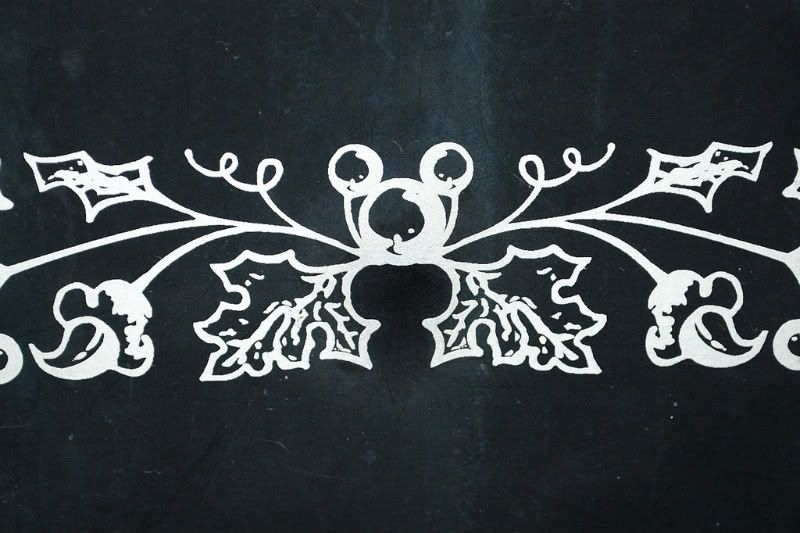 Eye Spy Answers from last week: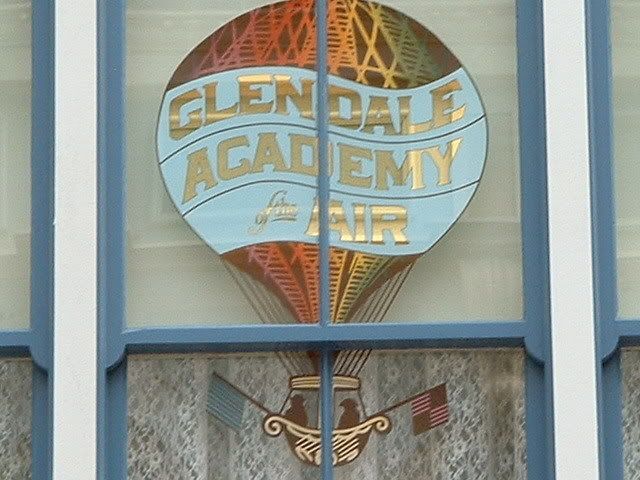 Window above Town Center Fashions at Tokyo Disneyland's World Bazaar.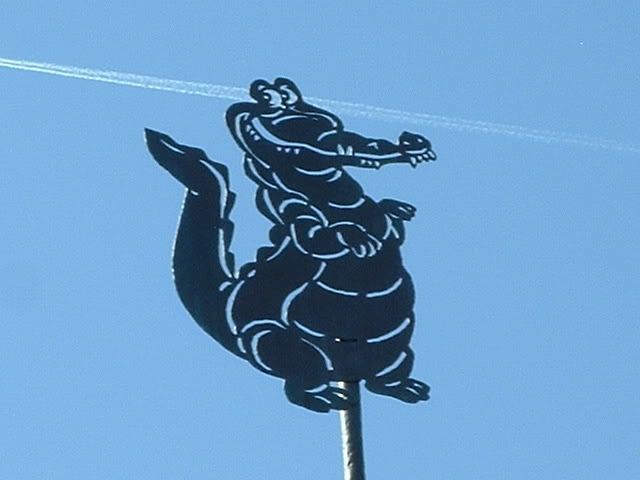 Ornamental lighting rod above Disneyland Paris' "Peter Pan's Flight" attraction building.
[We have had a couple of requests to identify which park the EyeSpy photos are located in. I can tell you that a lively debate is currently going on among our photographers on this very subject. We'll keep you posted -Ed.]
And that brings us to the end of another week. Our photographers have just enough time to reload their cameras before we see you all again next weekend. Thank you to all of our wonderful readers, and as always, a huge thank you to our amazing team of global photographers, spies, and gossips:
Jack
Hollywood 1939
Wixom
TDLFAN
Denise
nbodyhome
Preskitt
SummerInFl
PhotoMatt
Fishbulb
sir clinksalot
MickeyMaxx
A very special thank you to our wonderful guest photographer
aimster
for sharing her vision with us.
This Week's Editor -
Rixter
If you have interesting theme park shots that you would like to share with the readers of the Weekend Update, please send a message to

[email protected]

.
It is readers like you who make MiceChat such a special place.
*
Some factual information sourced from wikipedia.com.