BREAKING NEWS! Space Mountain Ghost Galaxy and Halloween Screams Fireworks!

We're very lucky to have breaking photos from Disneyland for you! Fishbulb provides a first look at the latest seasonal incarnation of one of our favorite attractions: Space Mountain Ghost Galaxy. I talked to him on the phone just a few hours ago and his breathless account of the new special effects has me anxiously awaiting my next trip to the Anaheim park.

CaptPhoebus also has breaking photos for us – fantastic shots of the new seasonal fireworks show at Disneyland: Halloween Screams - A Villainous Surprise in the Skies. I didn't get a firsthand report from him, but his photos are worth a thousand words!

We have a report from a Universal Studios Orlando first-timer, and you might be surprised who it is. Weekend Update crew member and theme park aficionado SummerInFL shares a report from her very first visit to the Universal side of town. After Summer's report we have some more signs from Tokyo Disneyland courtesy of TDLFAN.

Ian Parkinson and Richard Williams continue their Beautiful Baltic adventure with photos and video from Stockholm. To complete our whirlwind trip around the world we have photos from Egypt thanks to sir clinksalot.
Halloween at Disneyland Special Report
Fishbulb and CaptPhoebus
We have some great photos of Space Mountain Ghost Galaxy from Fishbulb, but first we set the scene with these photos from the park entrance.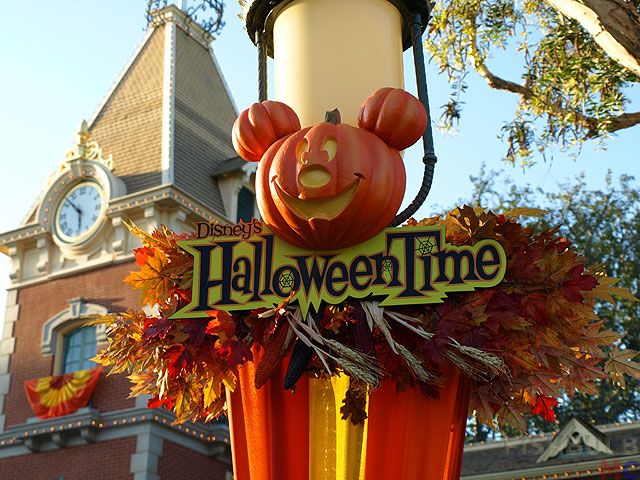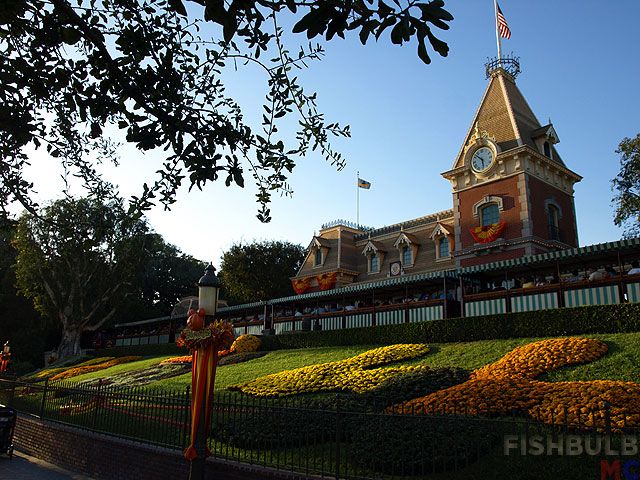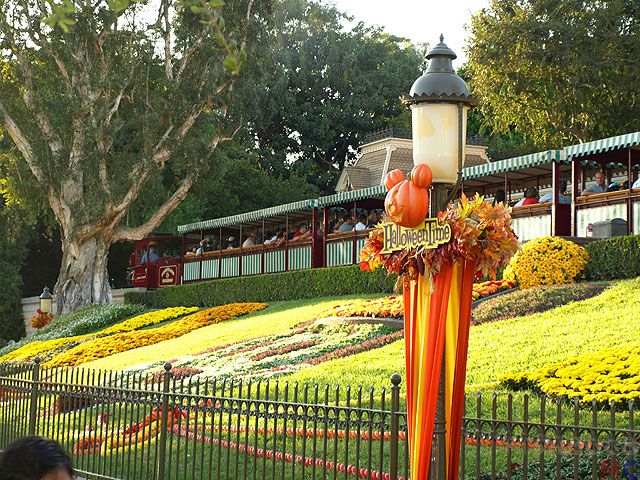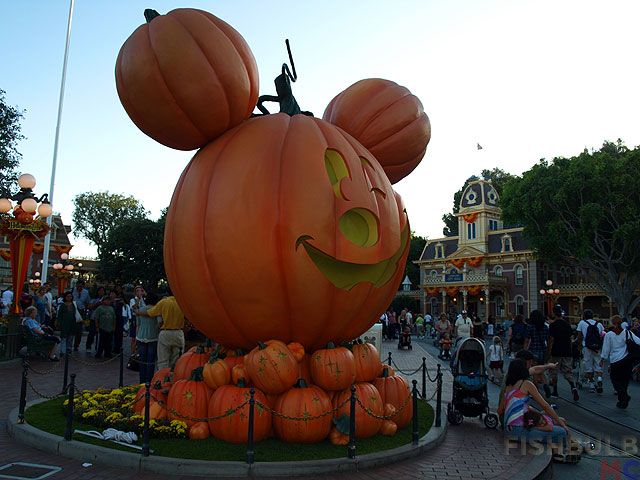 Photos from Space Mountain Ghost Galaxy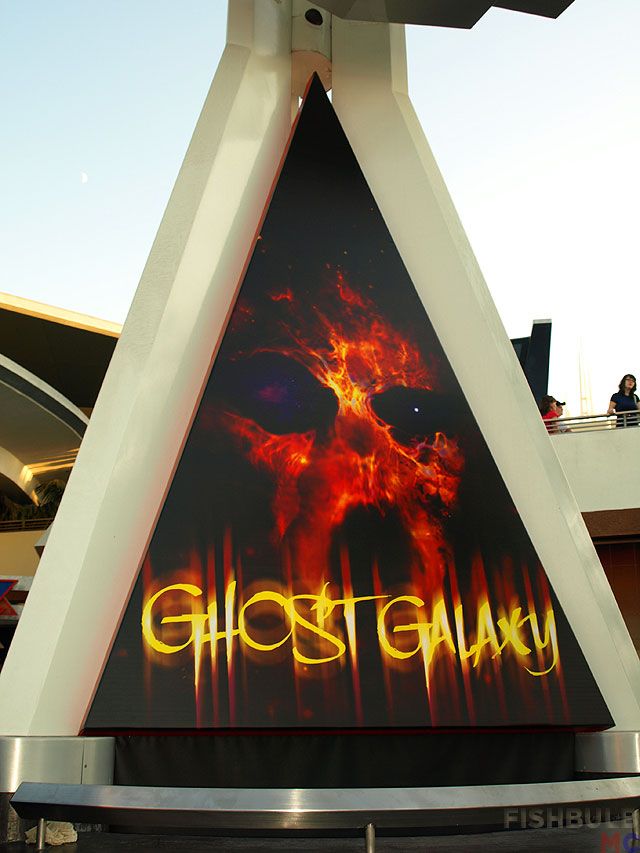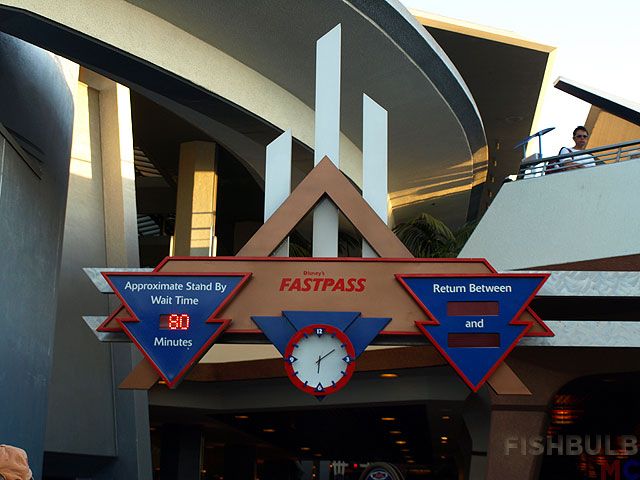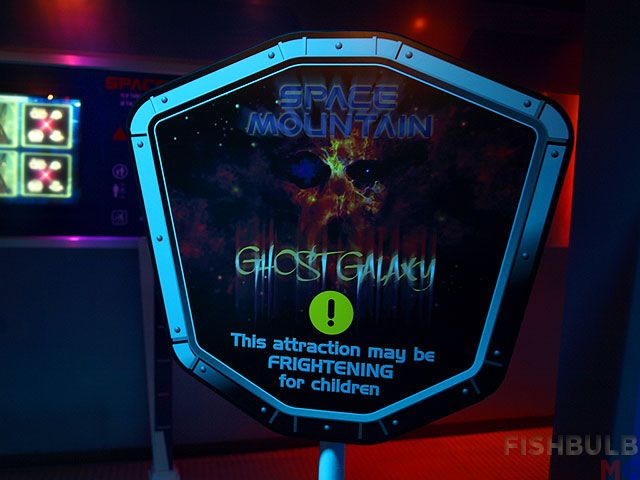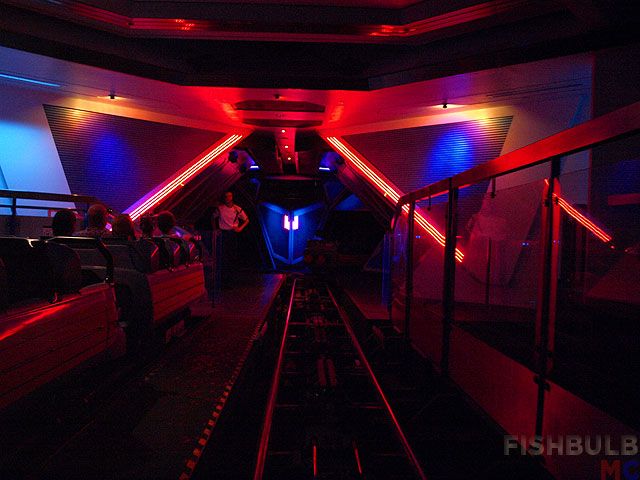 SPOILER ALERT! Scroll down to see photos from inside the attraction:



JUST KIDDING! Sorry, I couldn't help myself. Actually, Fishbulb tells me that it is VERY VERY dark inside the actual attraction. Even darker than usual. So dark that photos are nearly impossible. Besides, you want to see it for yourself, don't you?

However, the following photos are of the surprise special effects OUTSIDE of the building – projected onto the Space Mountain dome. Fishbulb reports that the effects are amazing: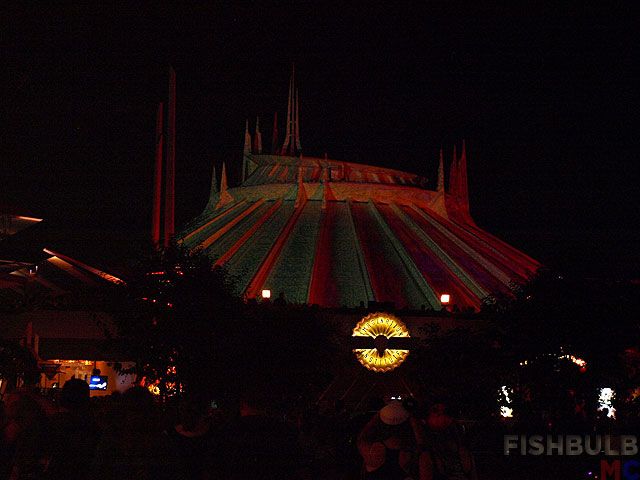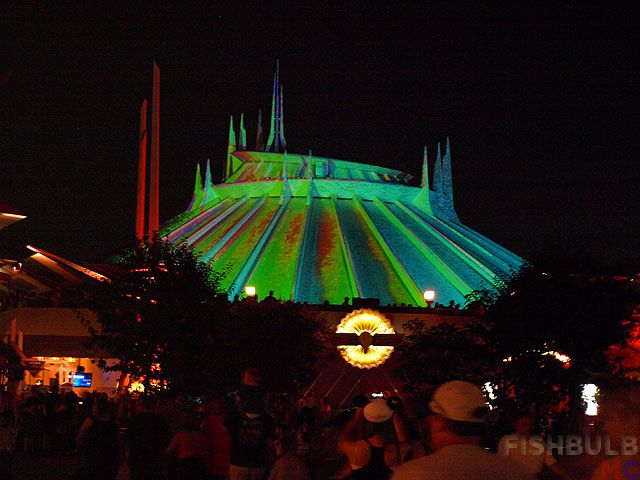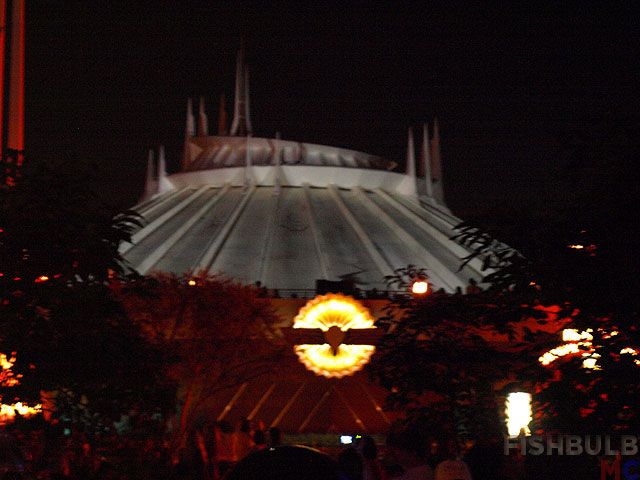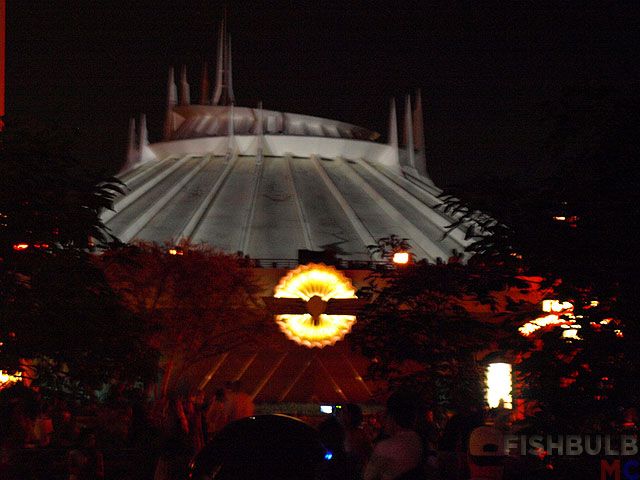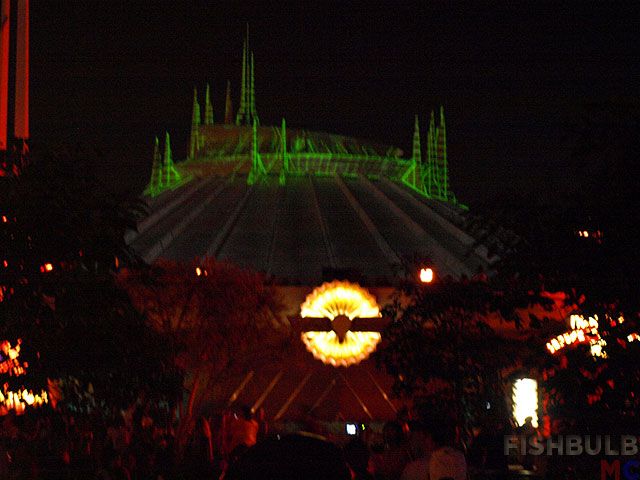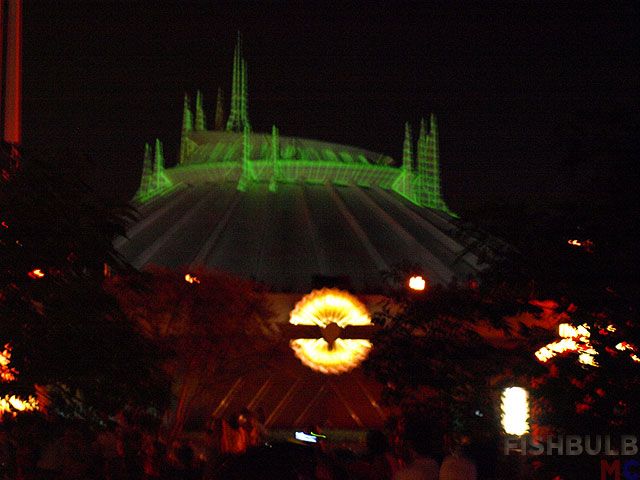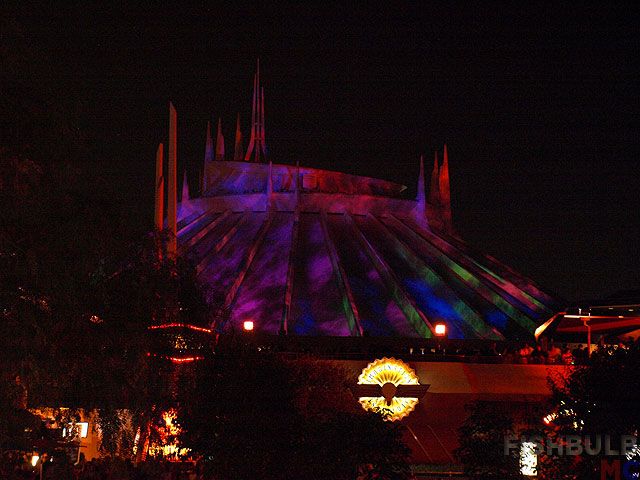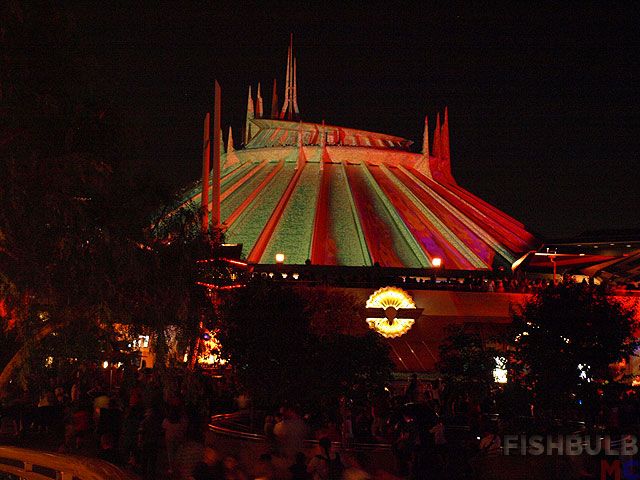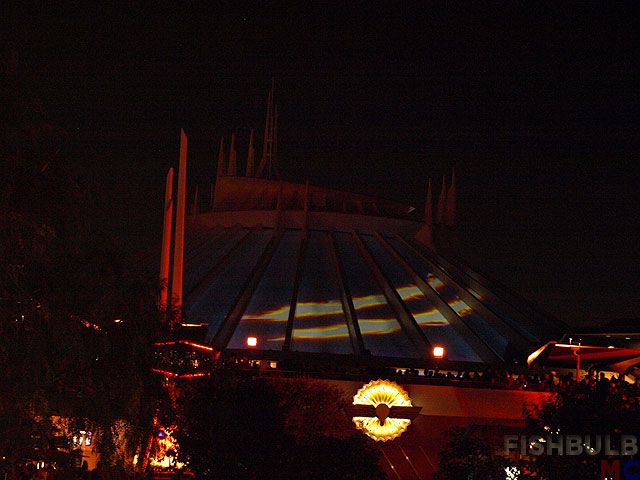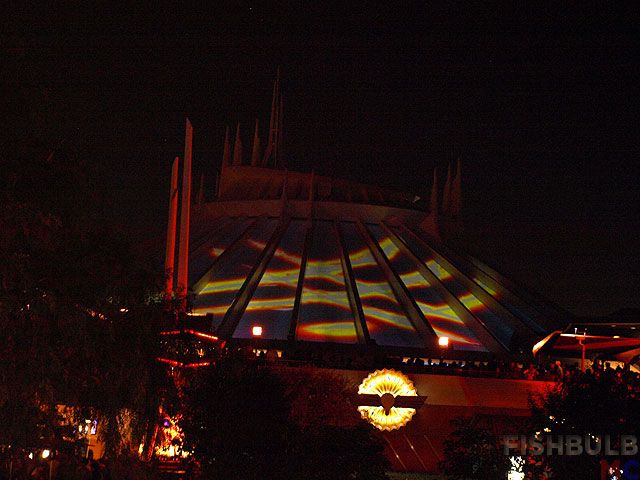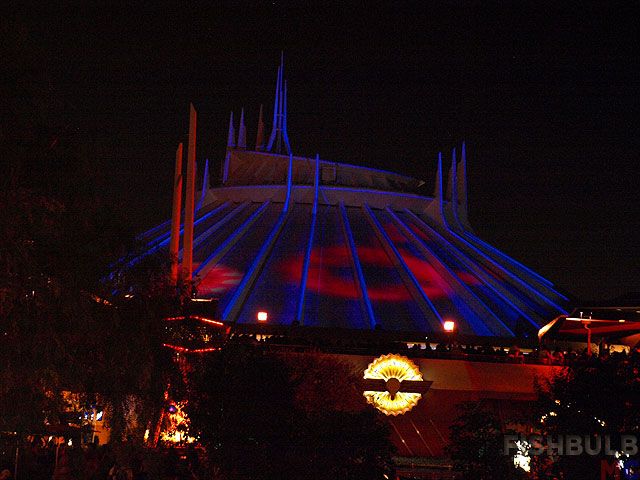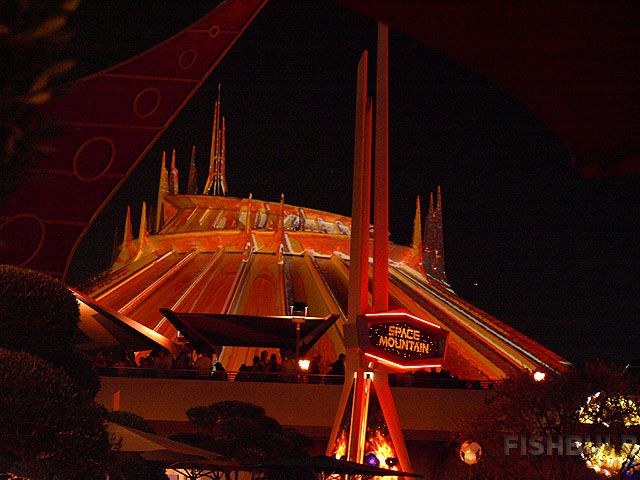 Some very satisfied riders: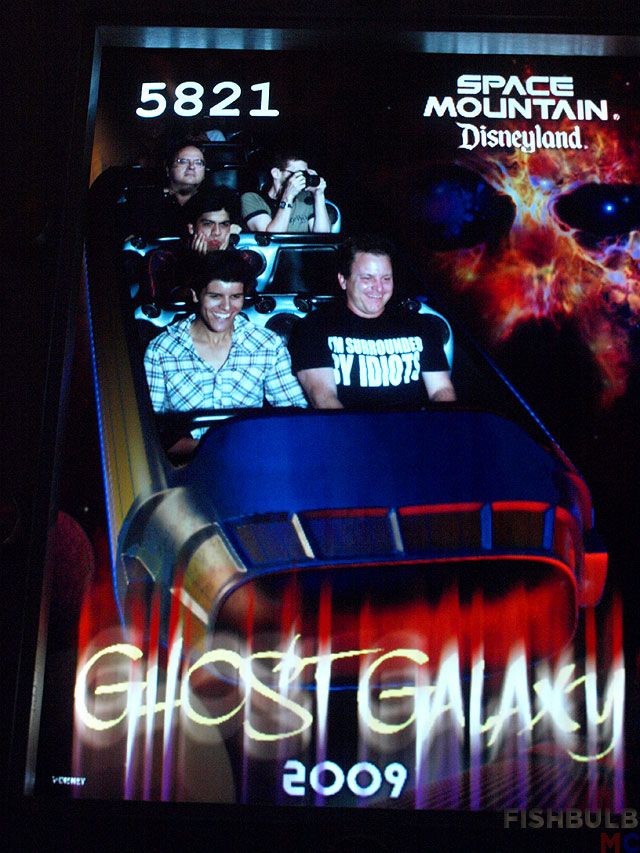 Halloween Screams - A Villainous Surprise in the Skies
CaptPhoebus
Here are a few of the pics I took tonight. It's not castle close, but it allows for great views of all the fireworks, as well as good angle on the Jack inflatable. Enjoy!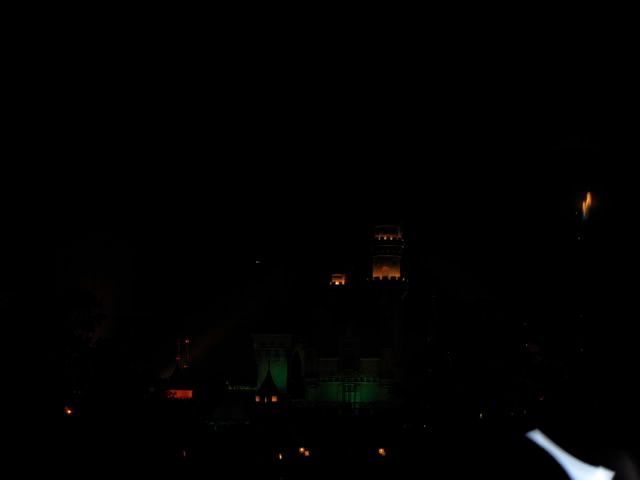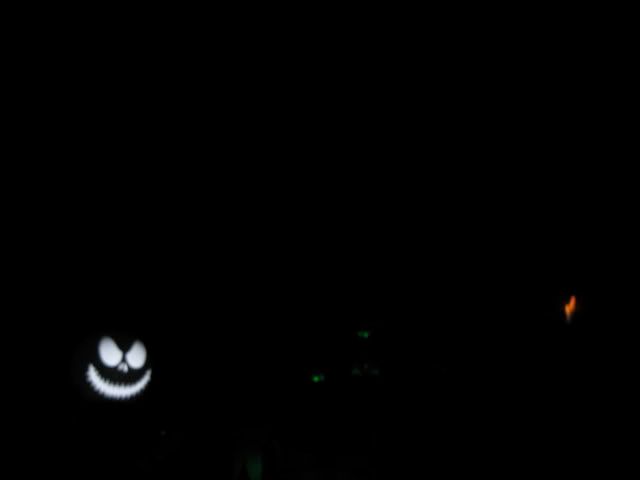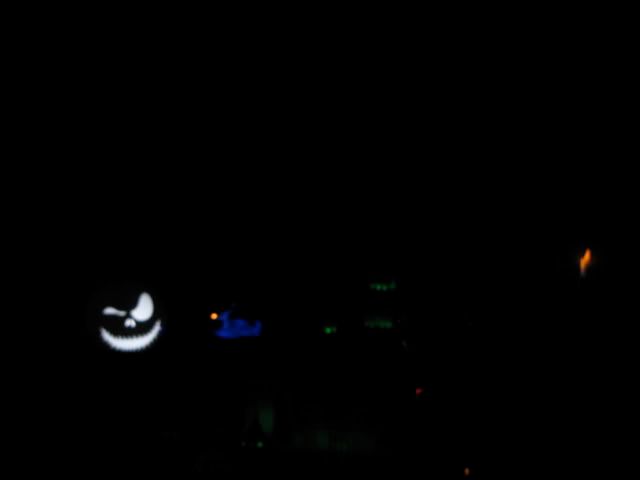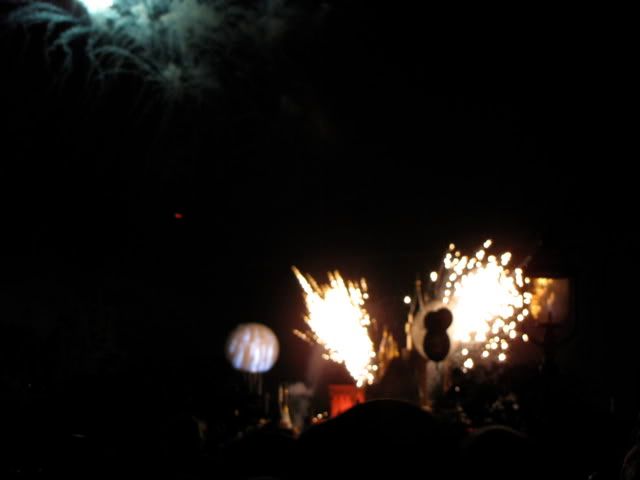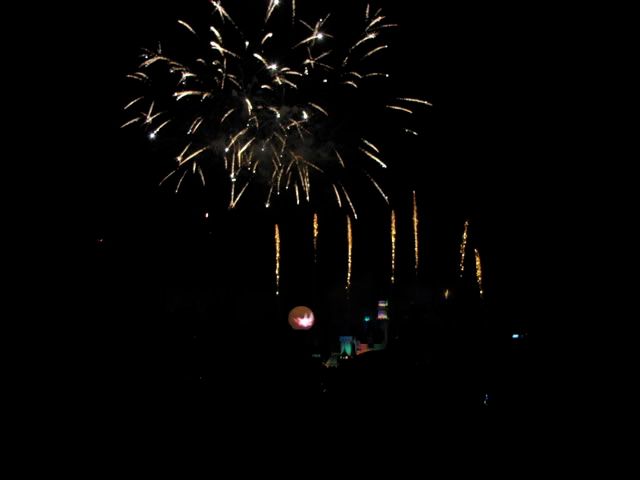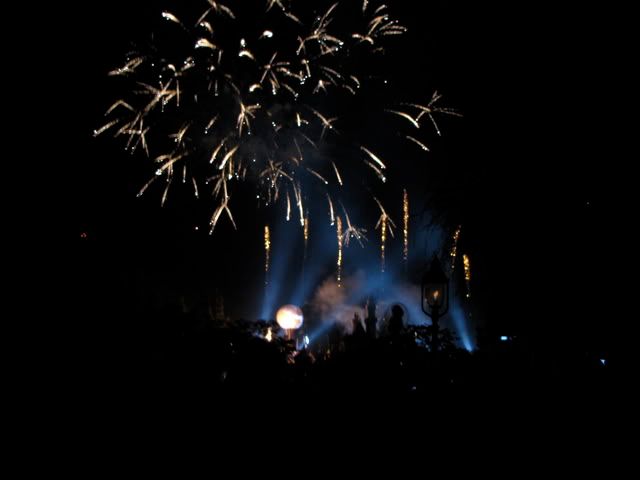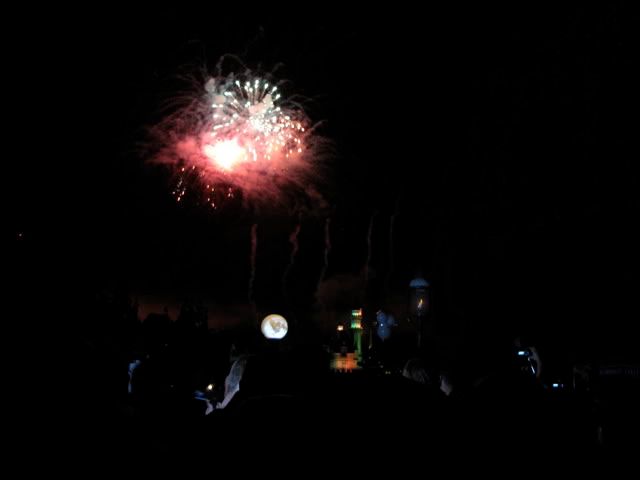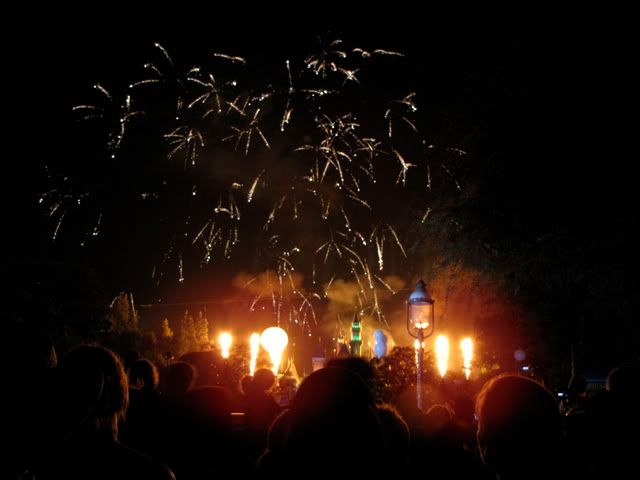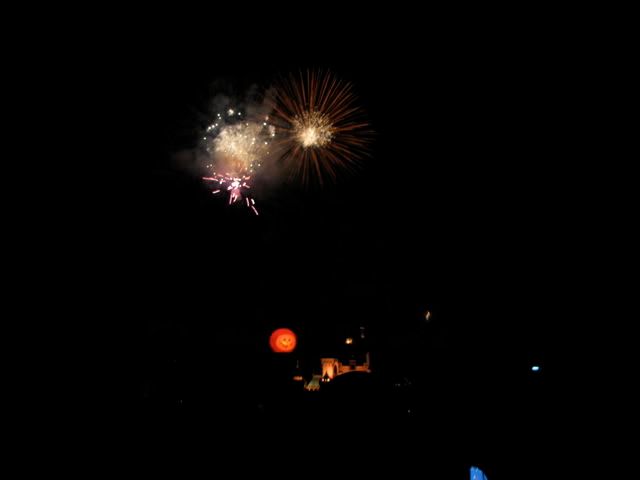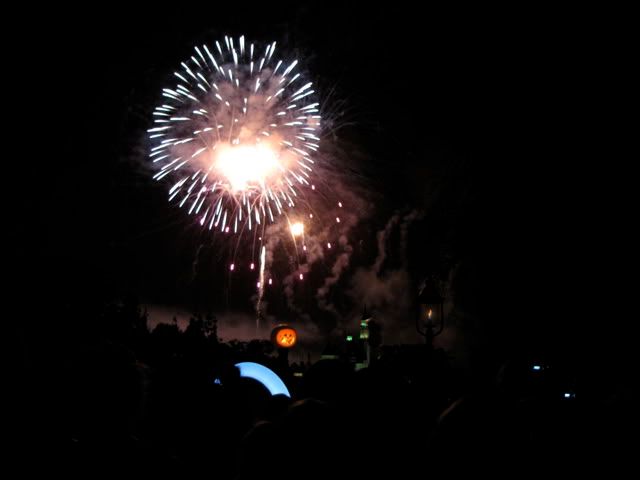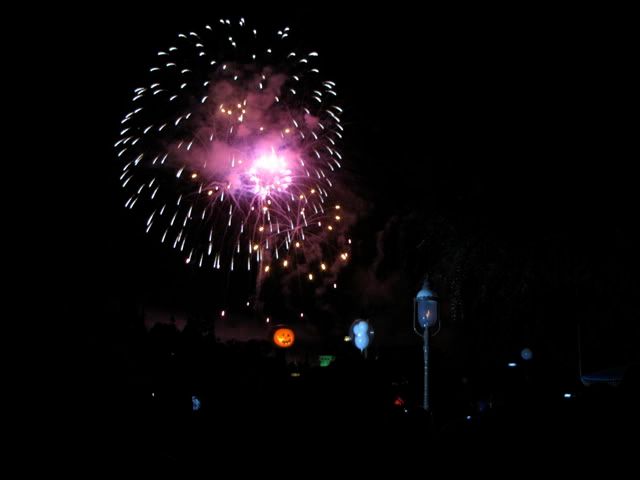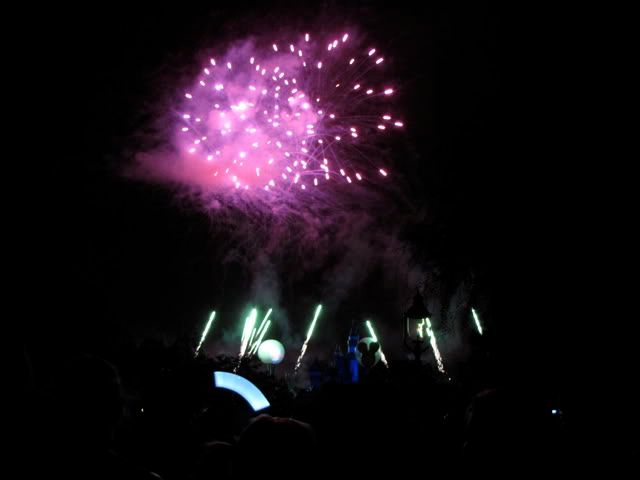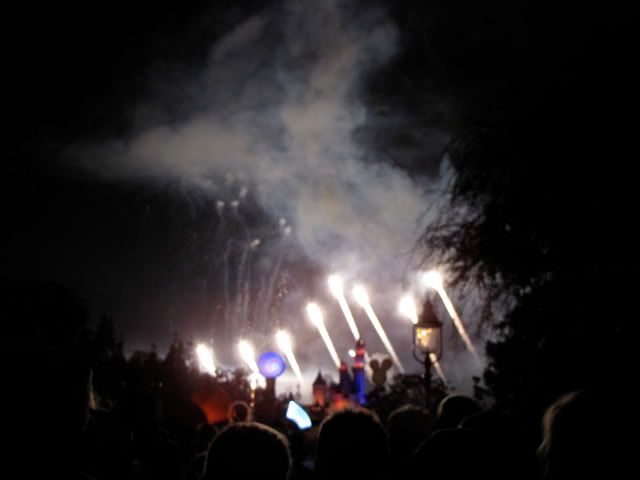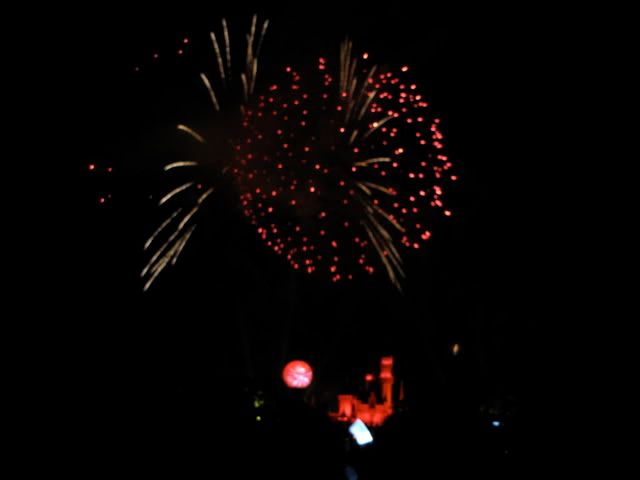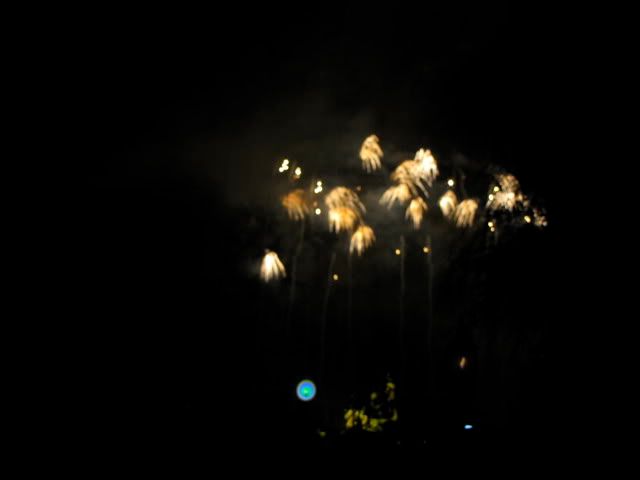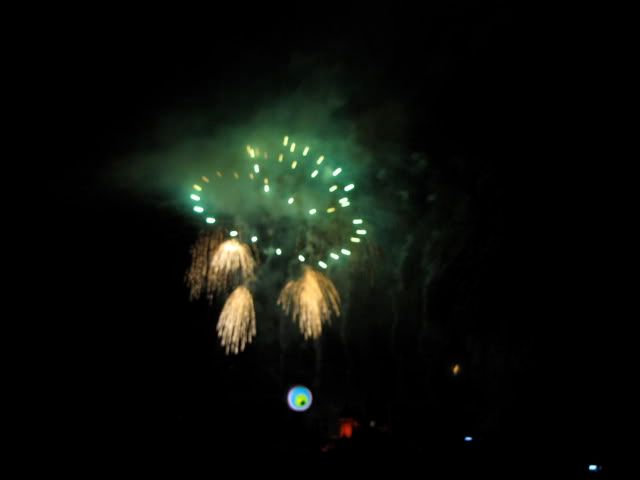 More of CaptPhoebus' photos are
HERE
.

Universal Studios
Orlando, Florida
SummerInFL provides this chronicle of her first visit to Universal Studios Orlando. This week she visits Universal Studios and next week she will travel over to Islands of Adventure.
A few months ago a thought occurred to me that in the many years I've lived in FL I had never visited Universal Studios and Islands of Adventure. Well, as luck would have it, not long after, I received a flyer in the mail with a free ticket just for me, what are the odds?
So I hopped in the car last Sunday and drove over to see how the other parks do it.
City Walk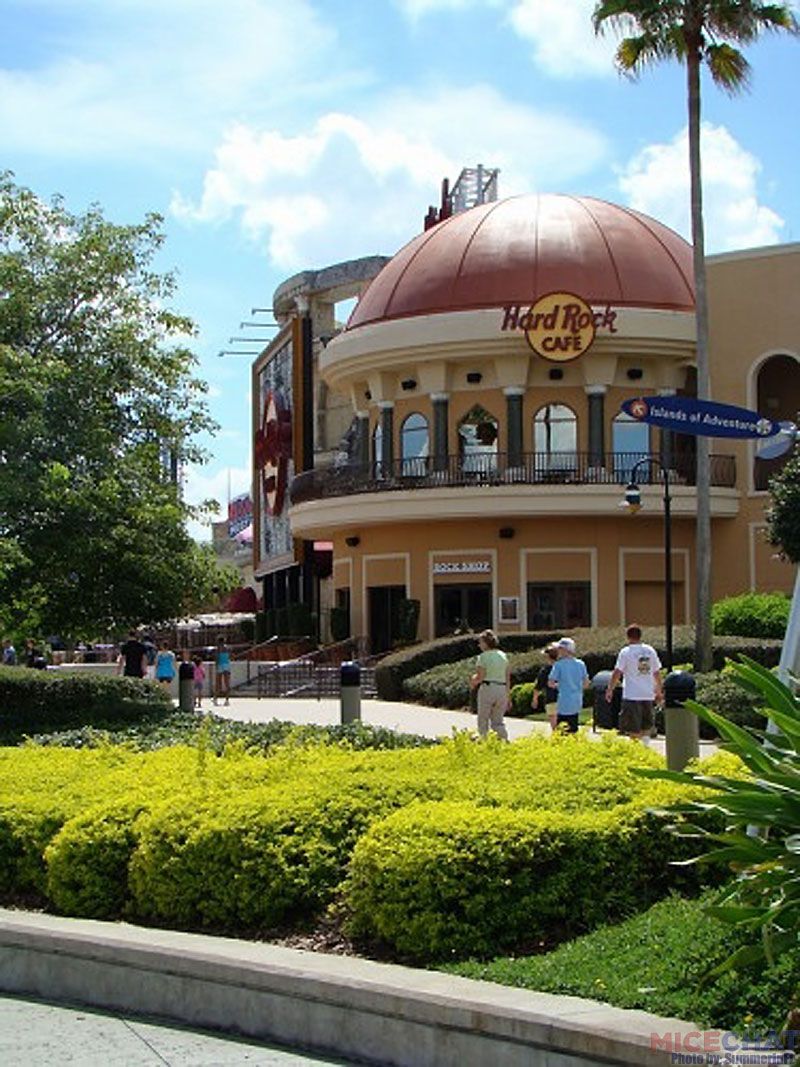 I decided to start with Universal first and I headed in with nothing but a map and a sense of adventure.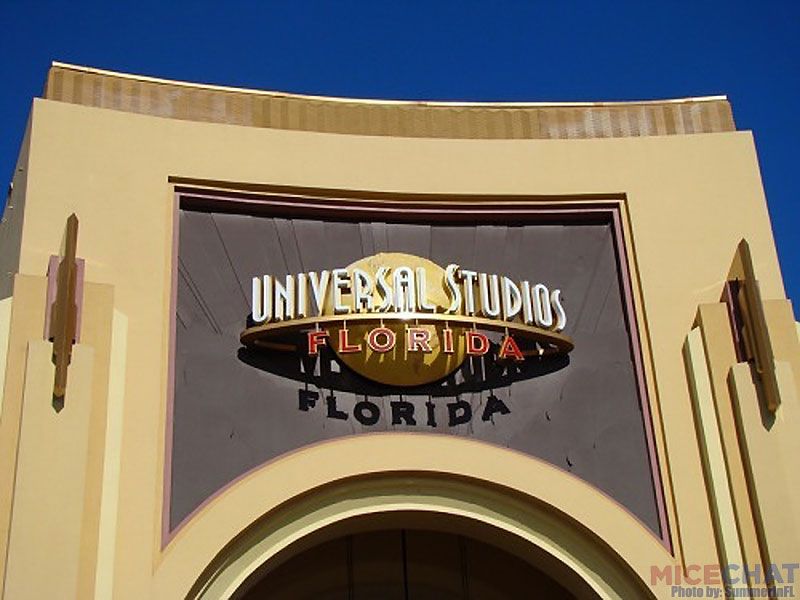 If you are Lucille Ball fan, as I am, then you will enjoy this walk through tribute.
Reg..Bev..Wil (Can you guess the movie reference?)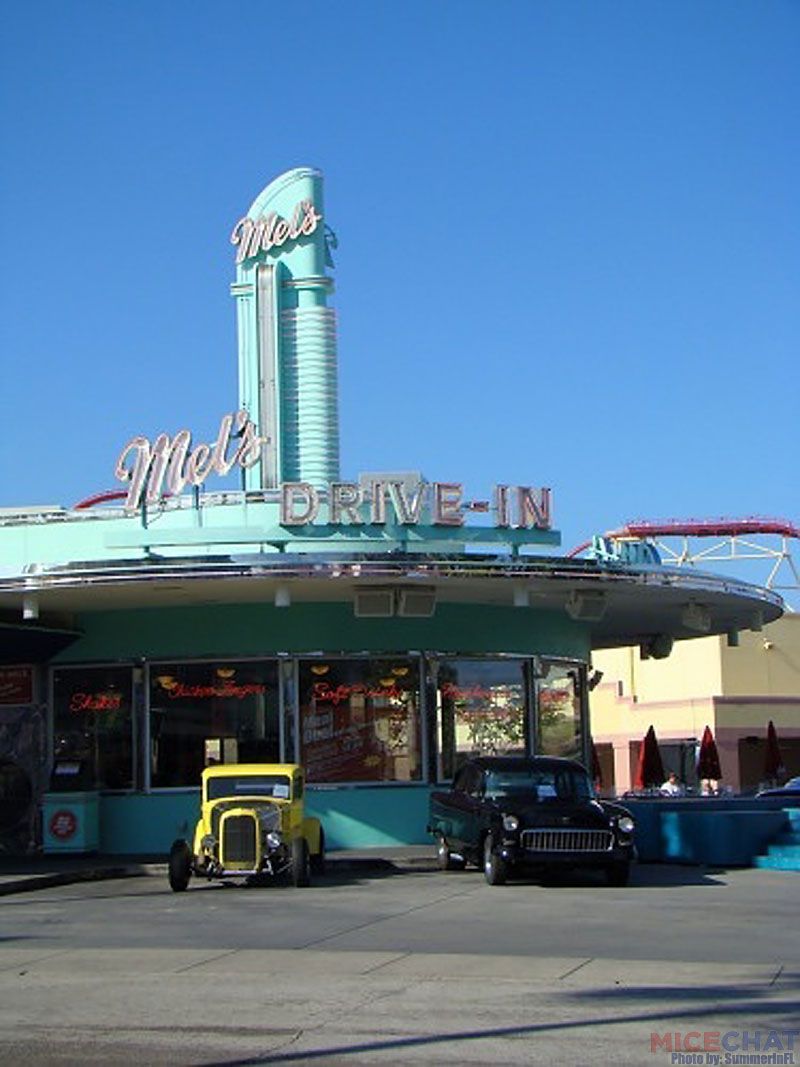 Who says you can't walk Central Park outside of NYC?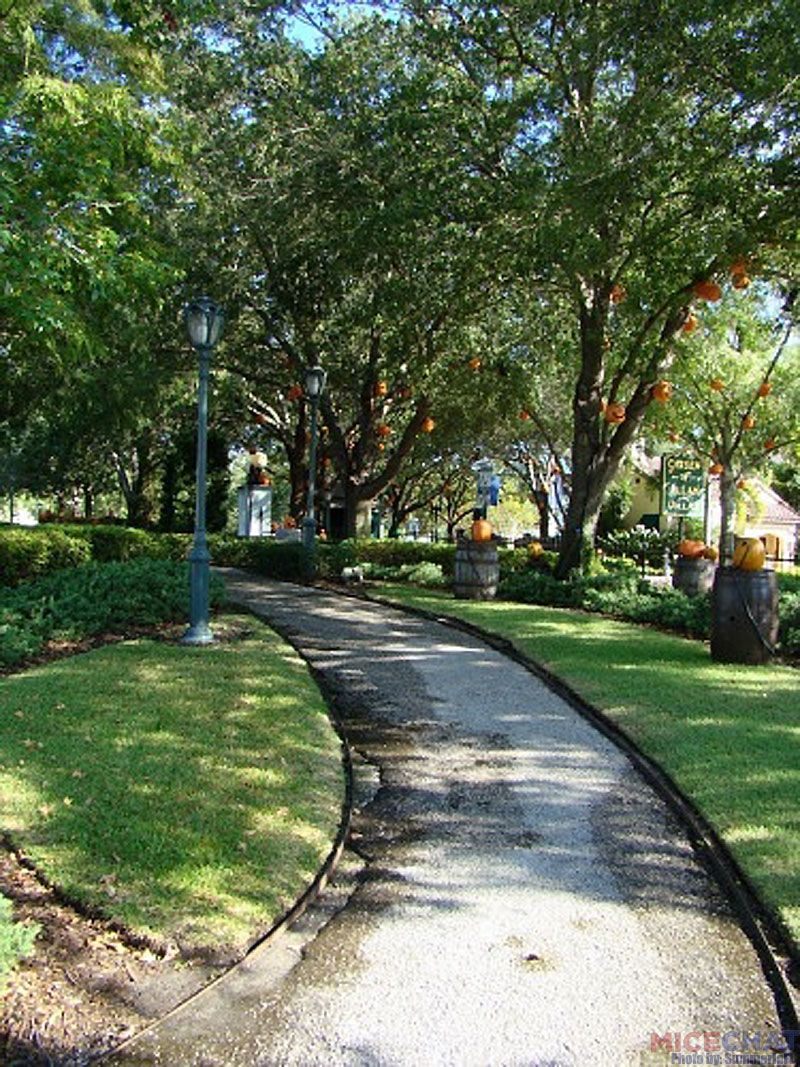 As I had two parks to get through that day I opted for the Express Pass which gets you to the front of most of the major attractions.
First up, The Simpsons! I will say this is probably the best simulator ride I've ever experienced, it was AMAZING!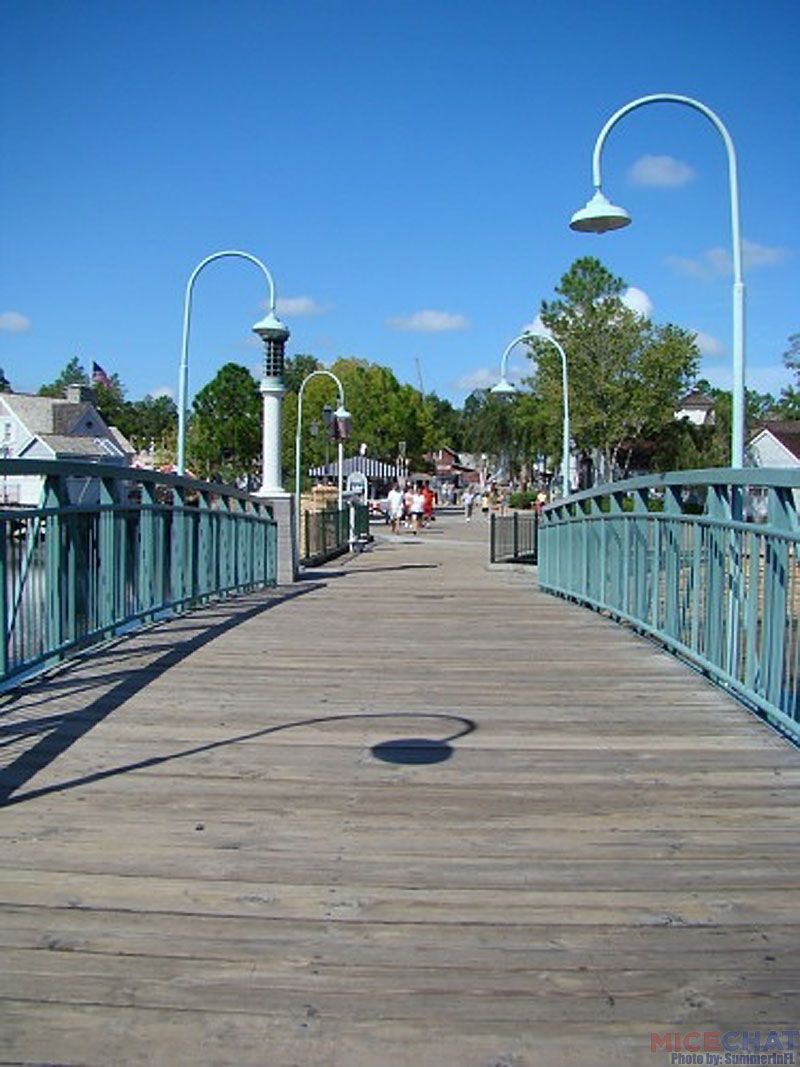 Alien Attack!! At least I think that's what it was, there was this flash of light and I don't really remember what happened? Weird.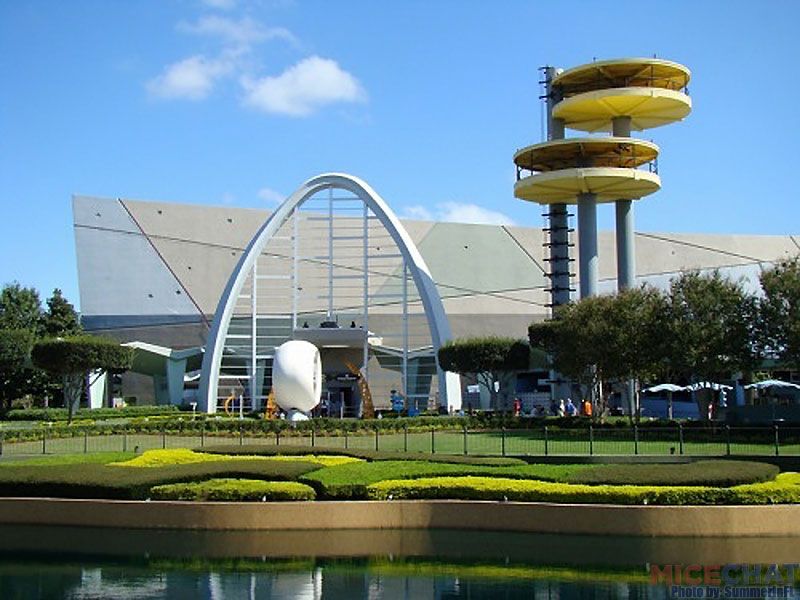 I would love to tell you that I encountered Jaws and lived to tell the tale but sadly as I was on the far right of the boat, all I got were pretty buildings.
Everybody say Ohhhhhhh.....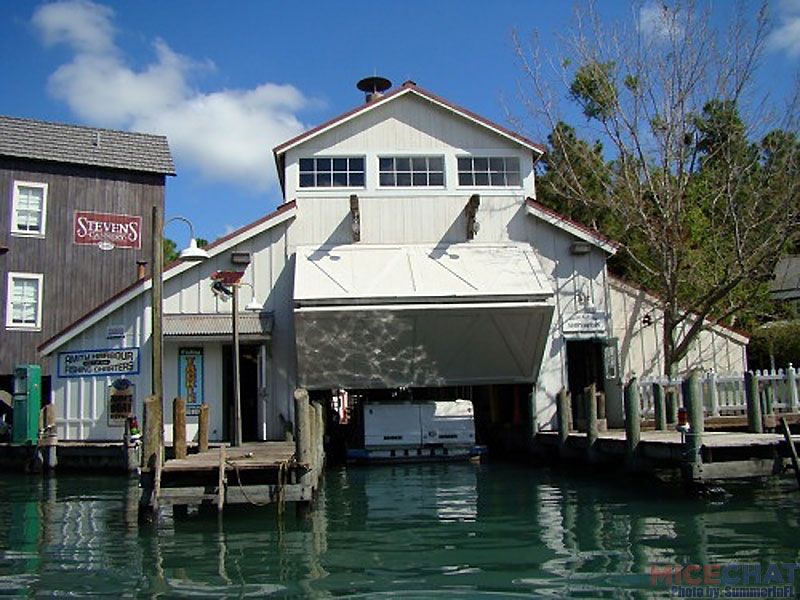 Everybody say Ahhhhh....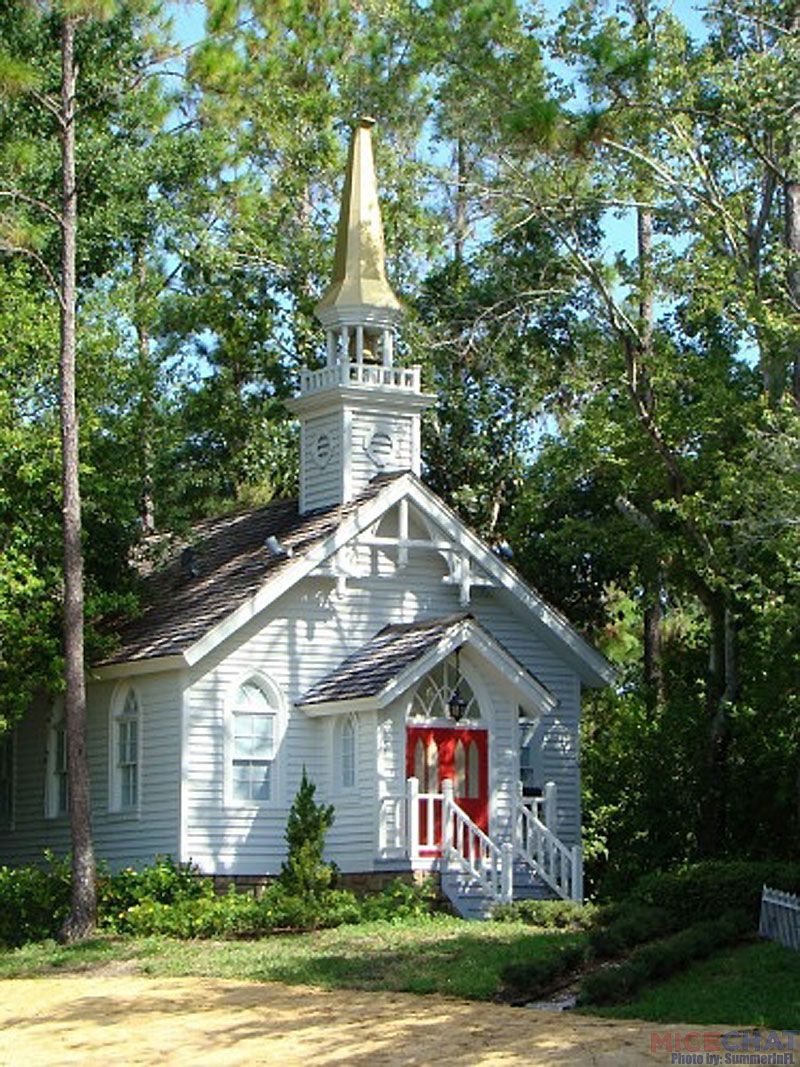 But who can complain when you are in San Francisco?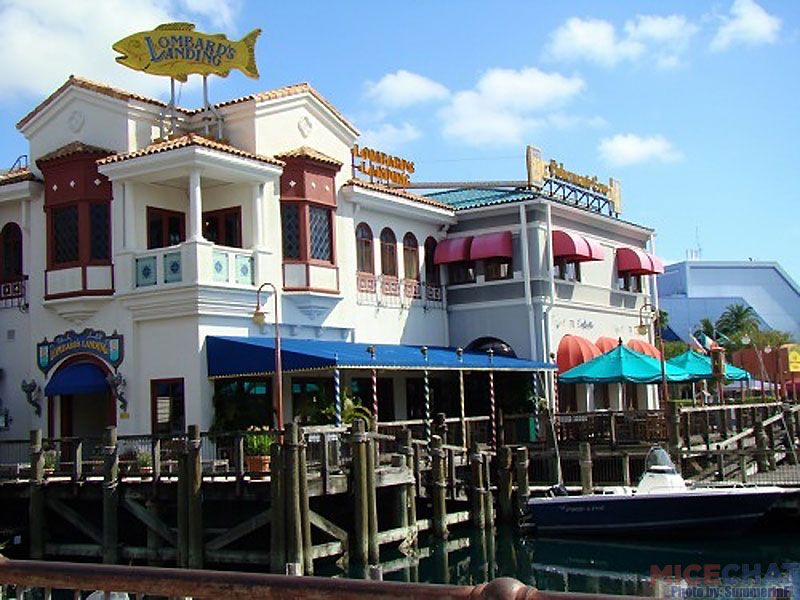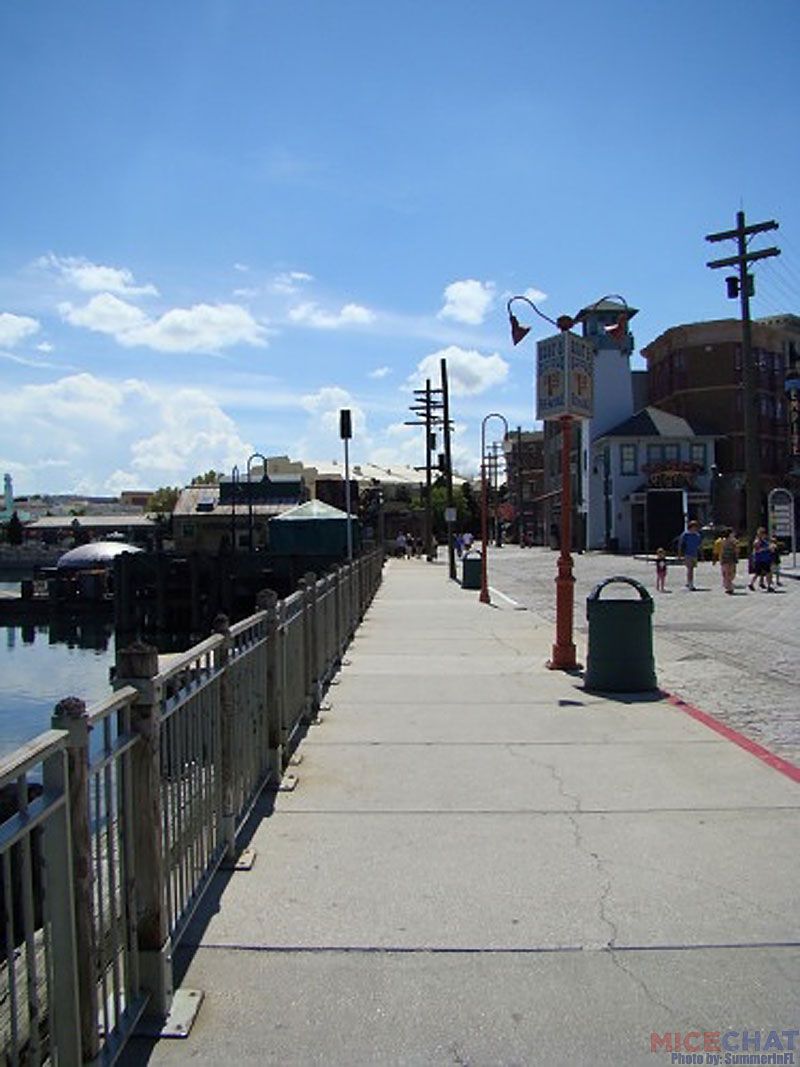 Disaster was like The Backlot Tour at DHS, if the tram went two feet and then stopped. Great audience participation though!
Museum of Antiquities? Yes please! What? A big angry mummy wants to kill me? I didn't sign up for this!!! Luckily I escaped with movie star windblown hair and a smile.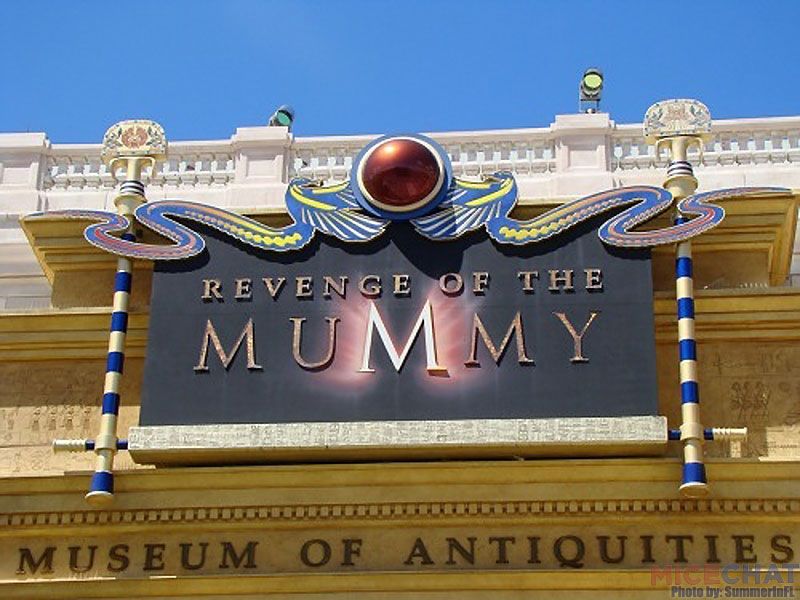 TAXI! Hmm, can't seem to catch one. This place is so realistic!
Who doesn't love a good tornado, apparently not Wakita.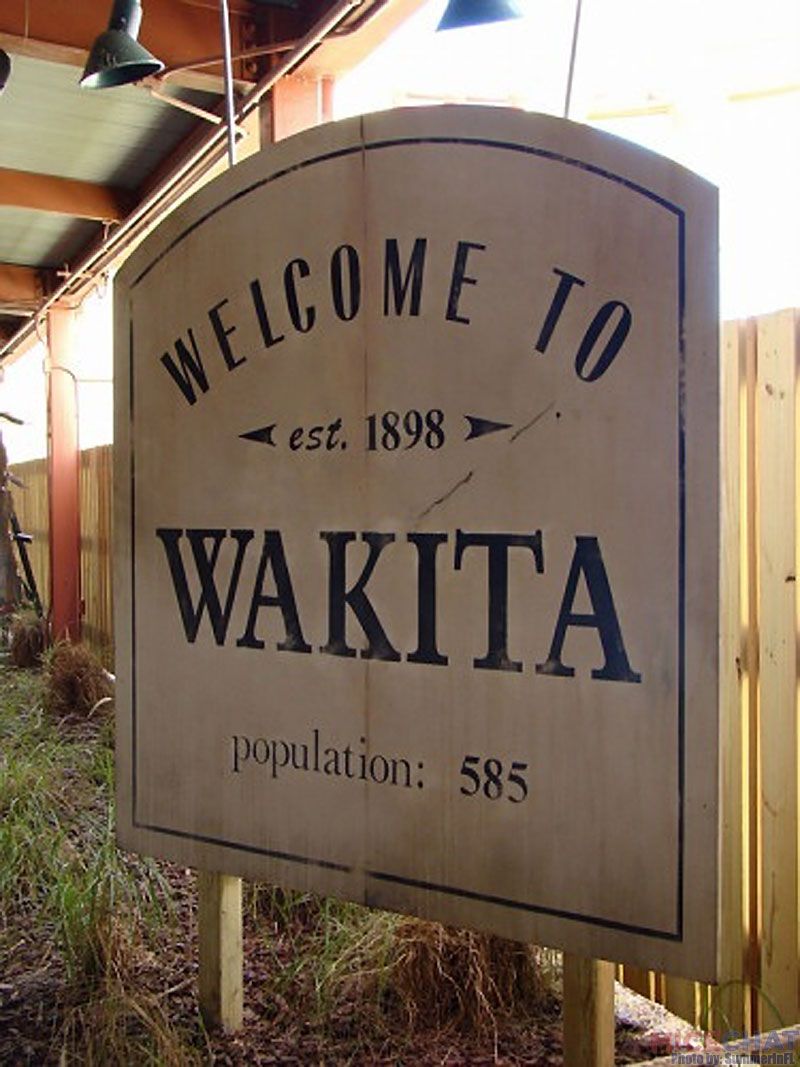 I was unfortunately unable to ride Rip Ride Rocket but it looked really great from below!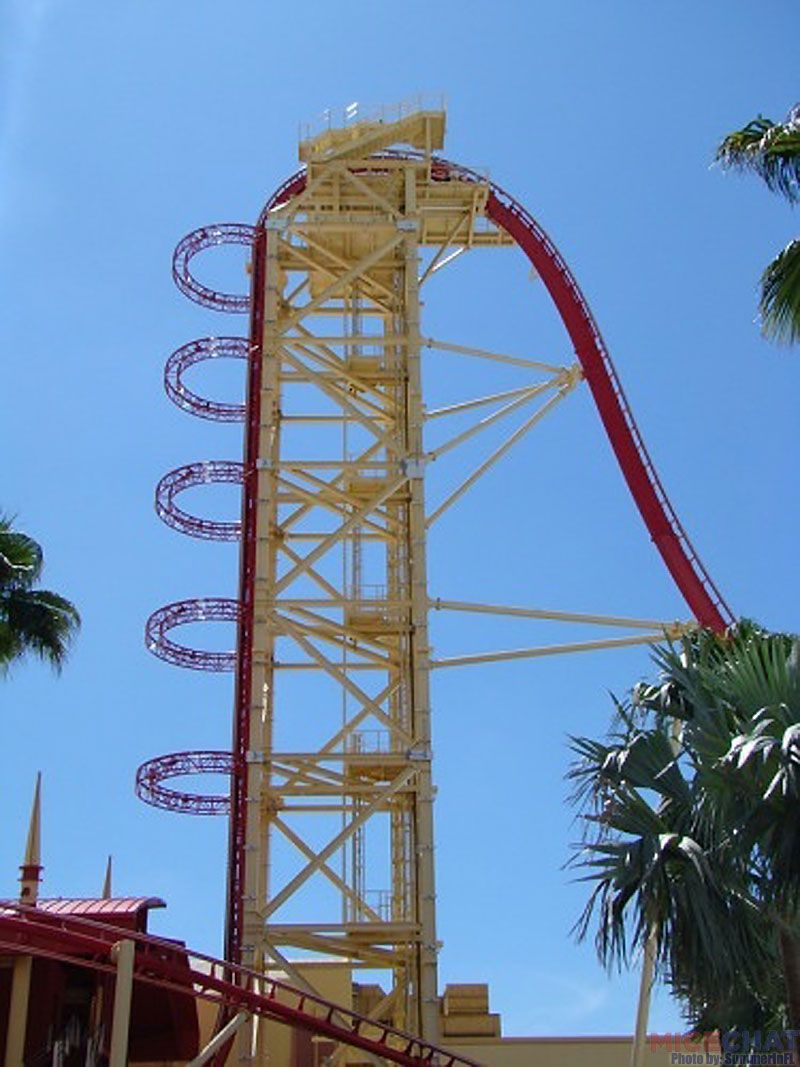 Crowded room, stinky face, I think you know where I'm going here. It's Shrek 4-D!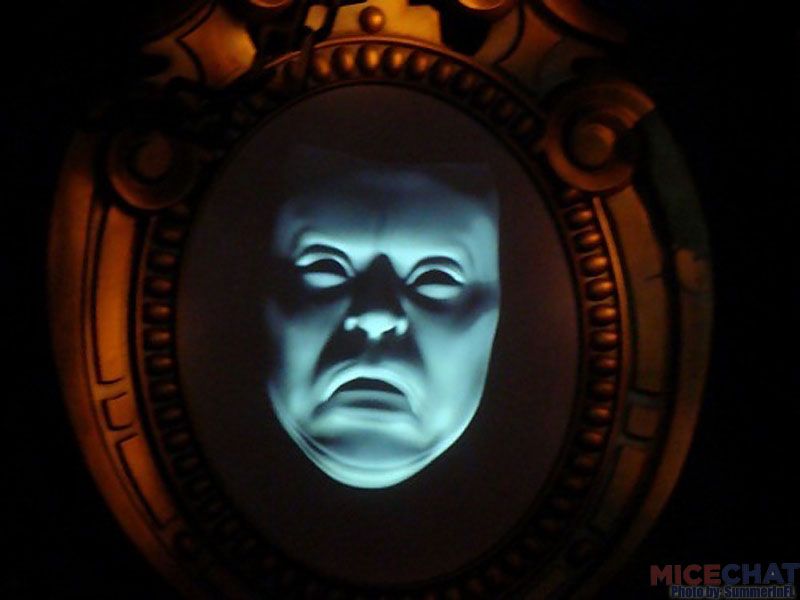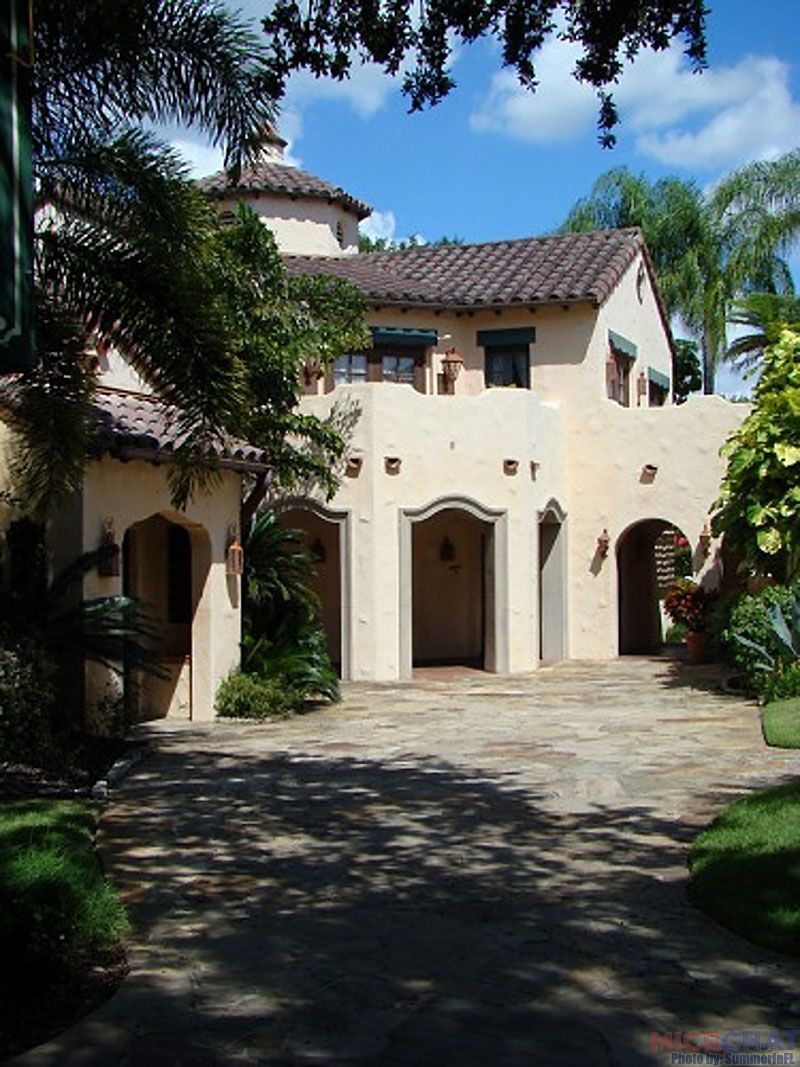 I completely regressed to my childhood when I rode this attraction. E.T. phone hoooommmmee..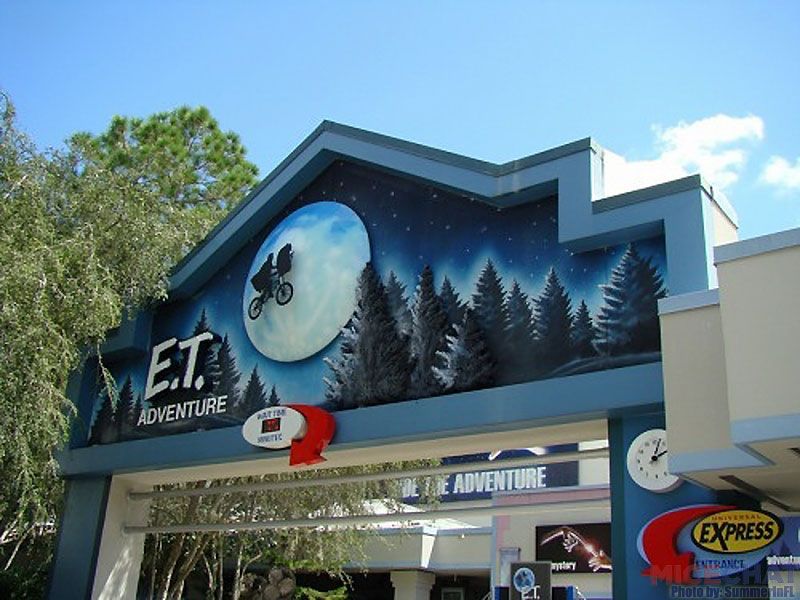 Scooby! Shaggy!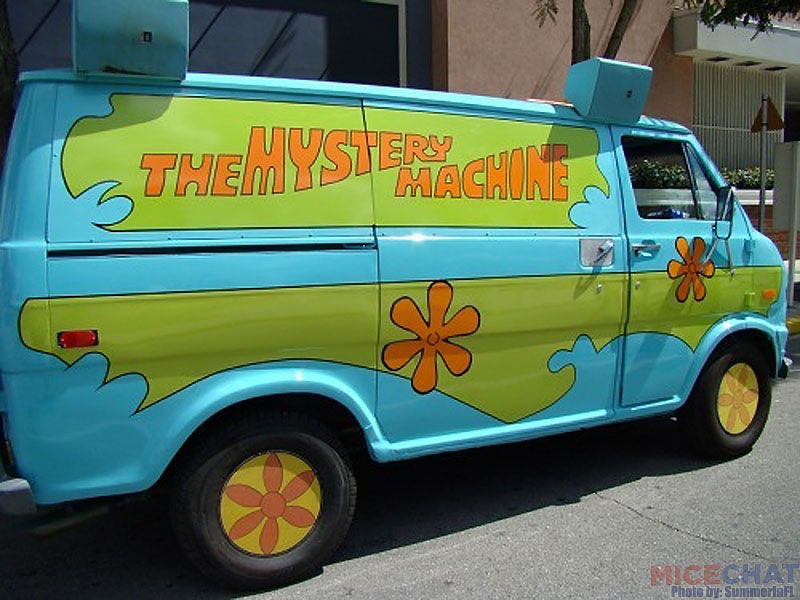 After much movie magic and fun I decided to head over to Islands of Adventure, check back next week for the continuation!
I do not like them Sam I am, I do not like green eggs and ham...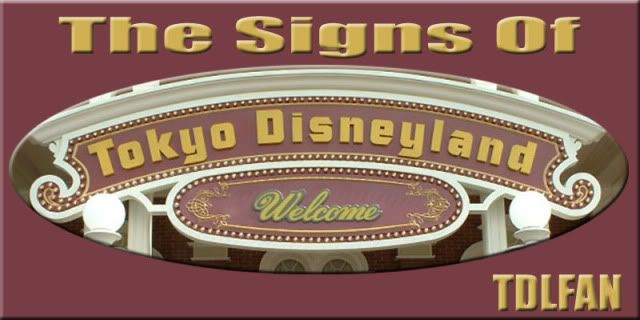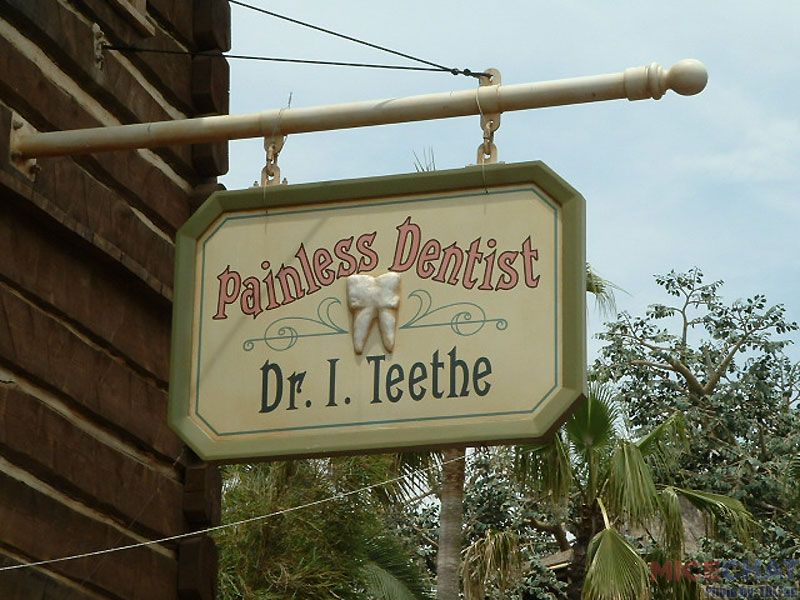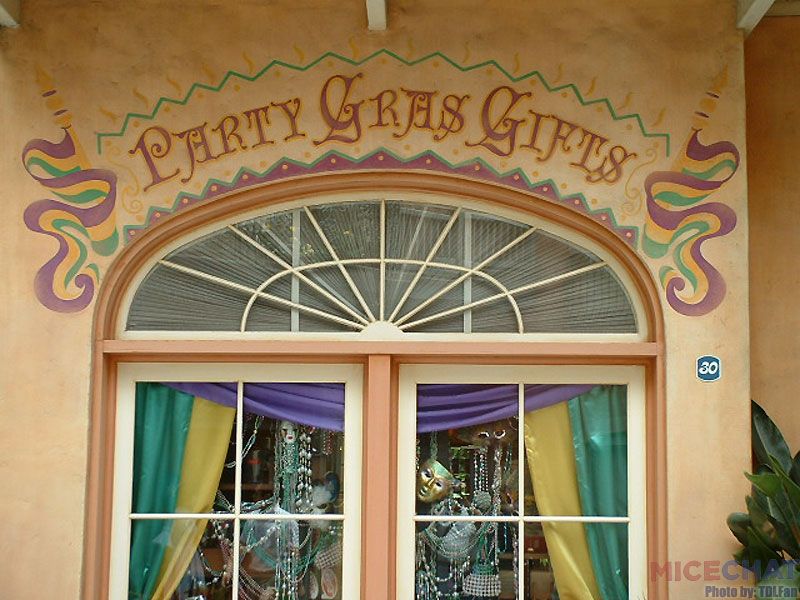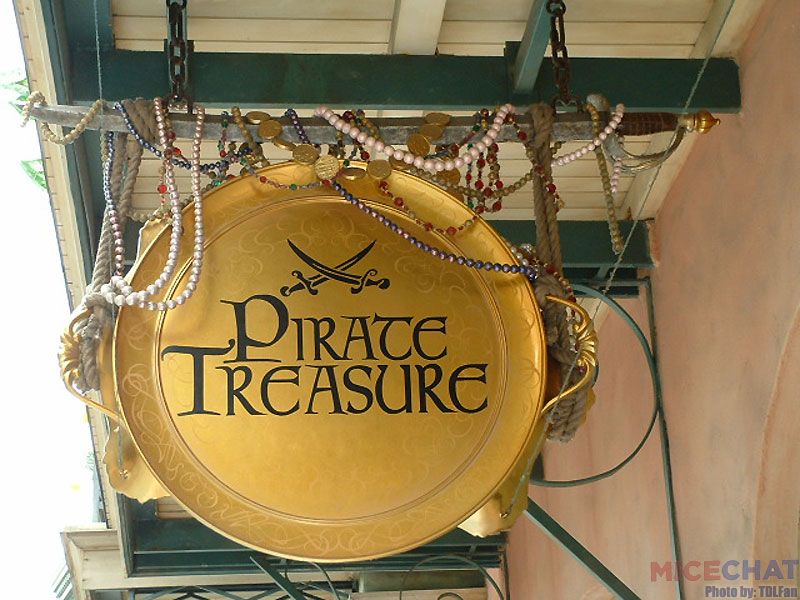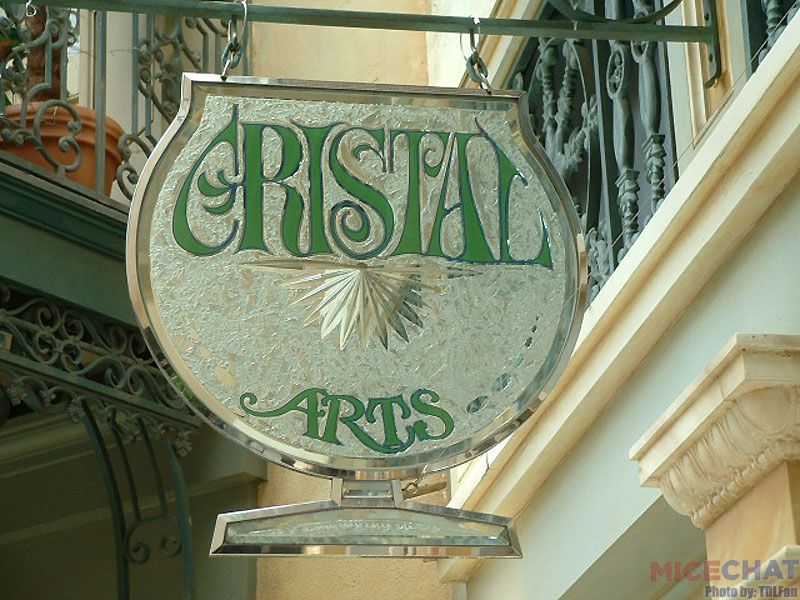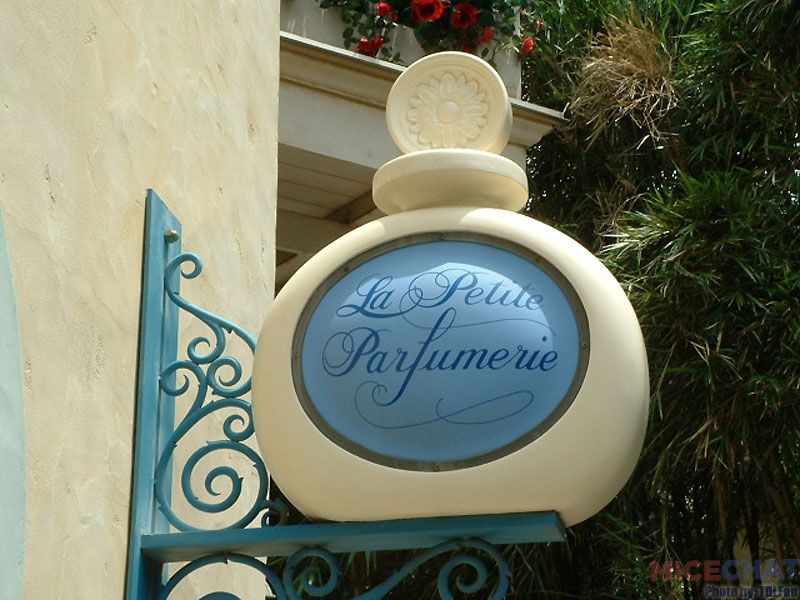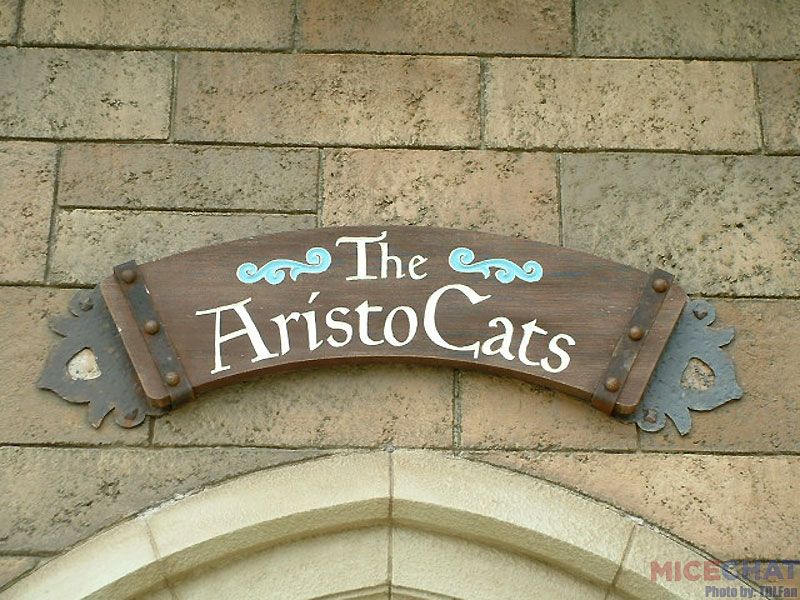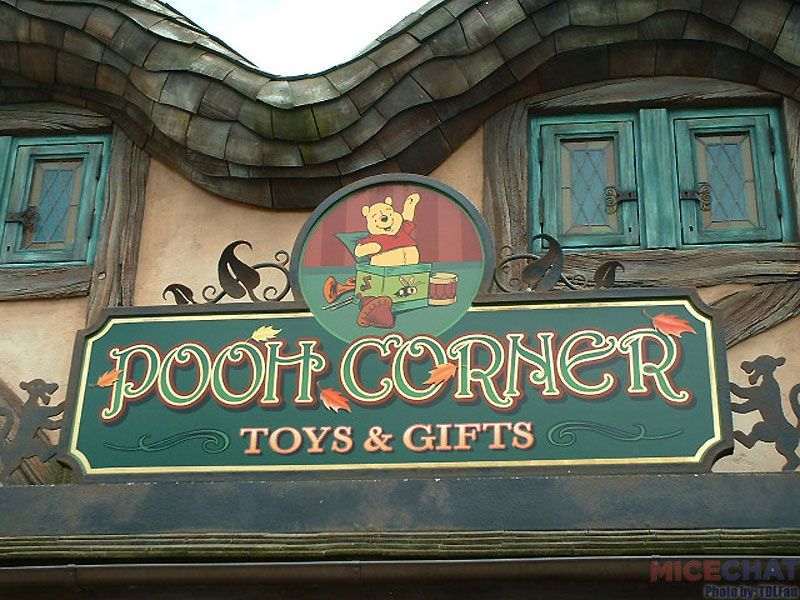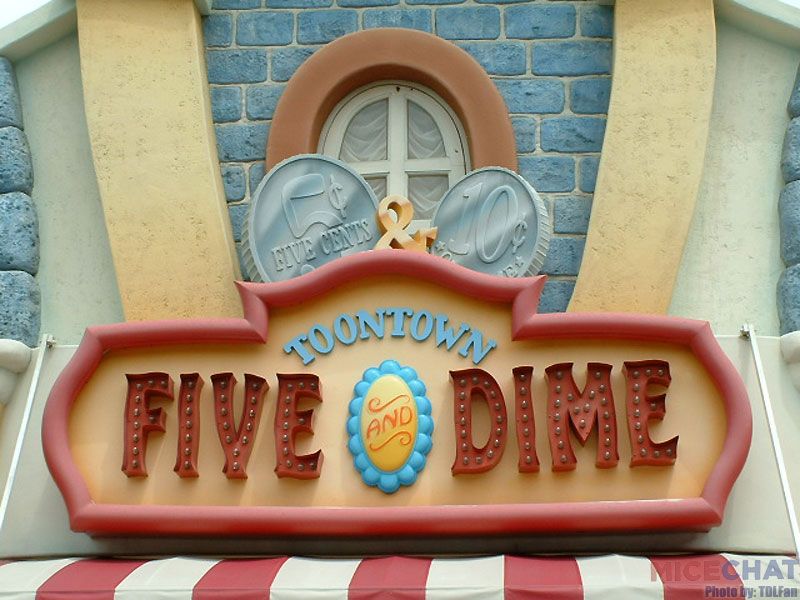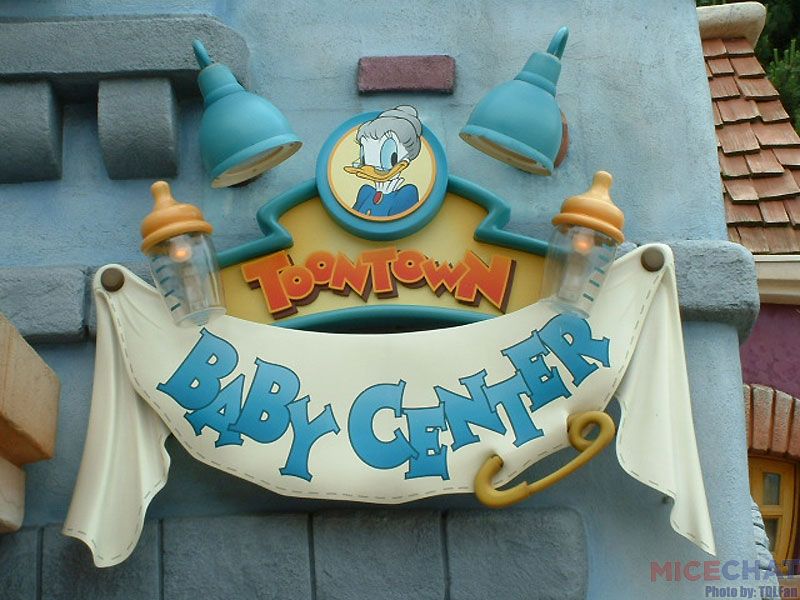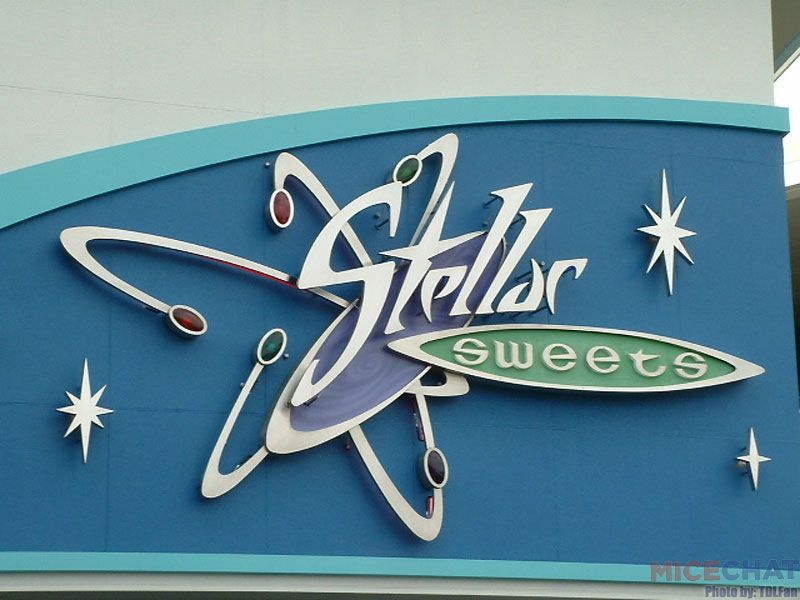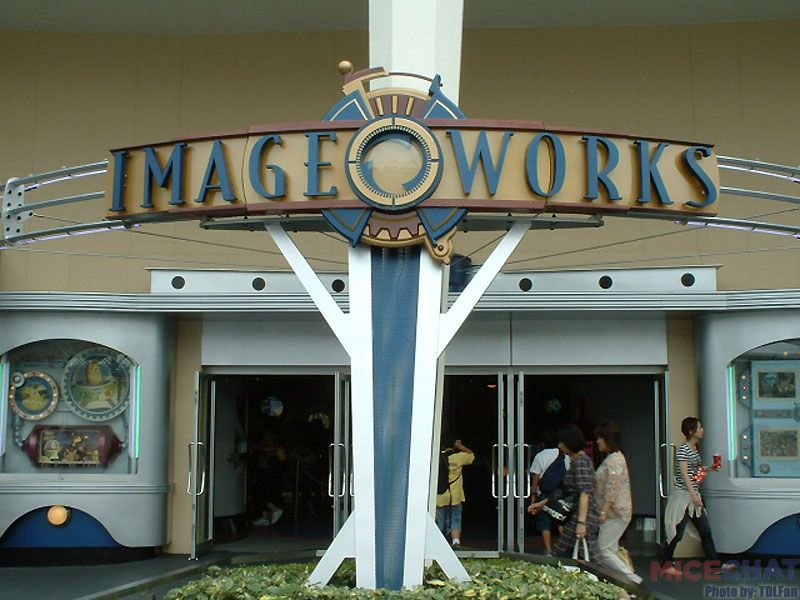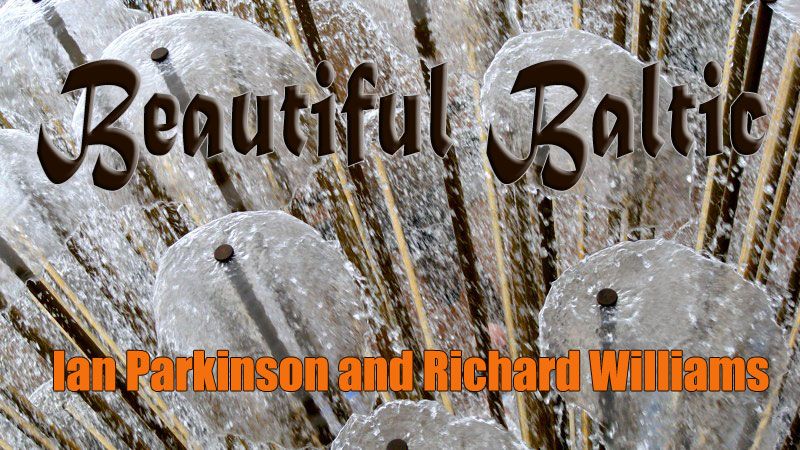 Stockholm, Sweden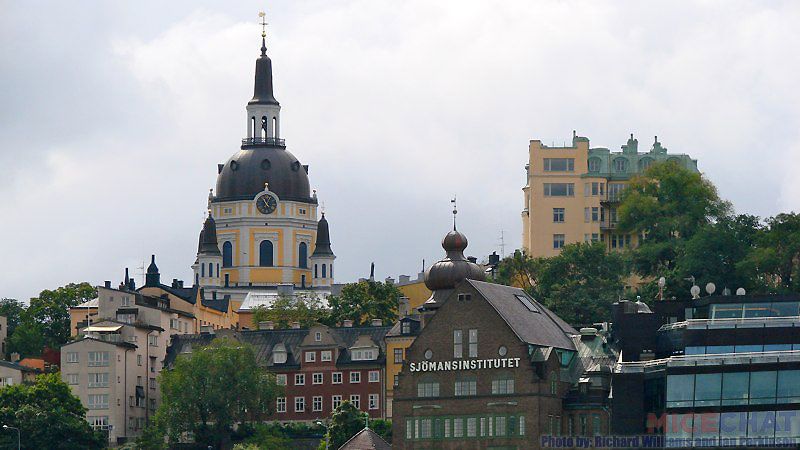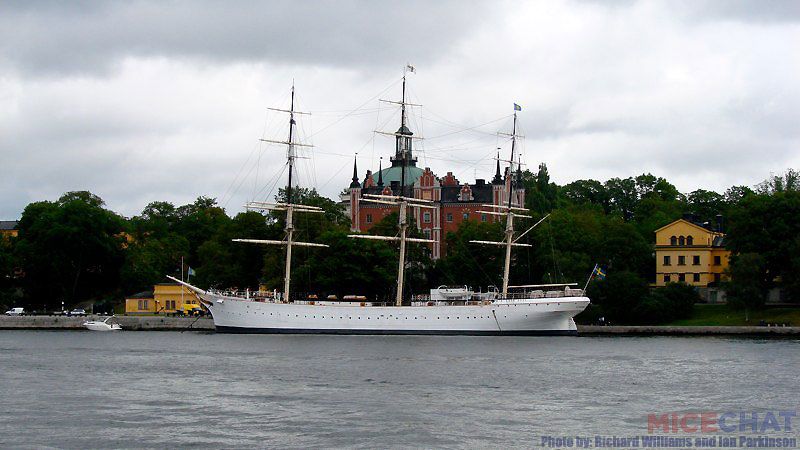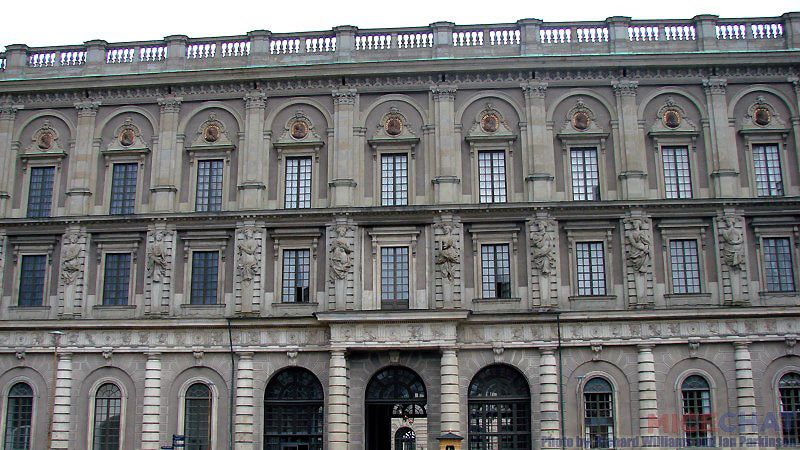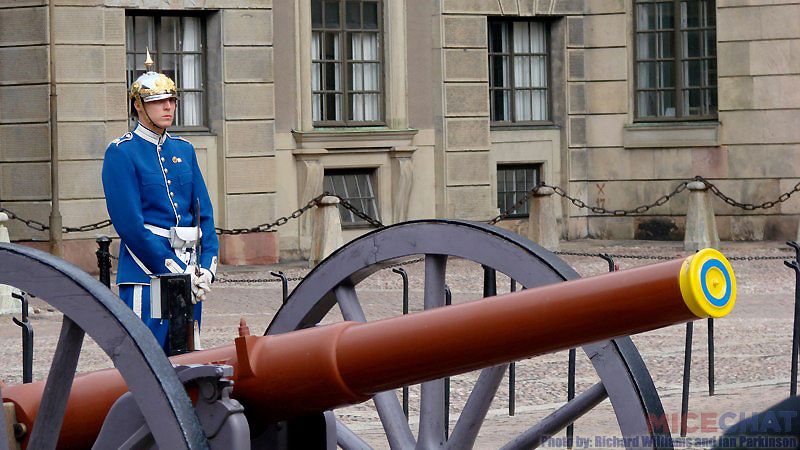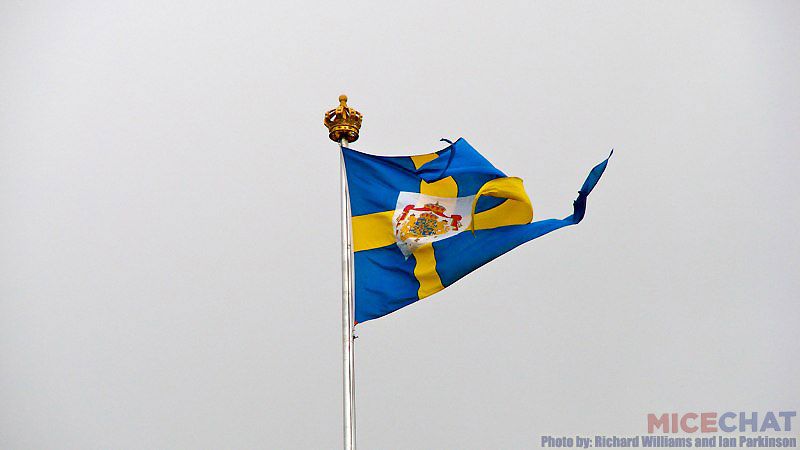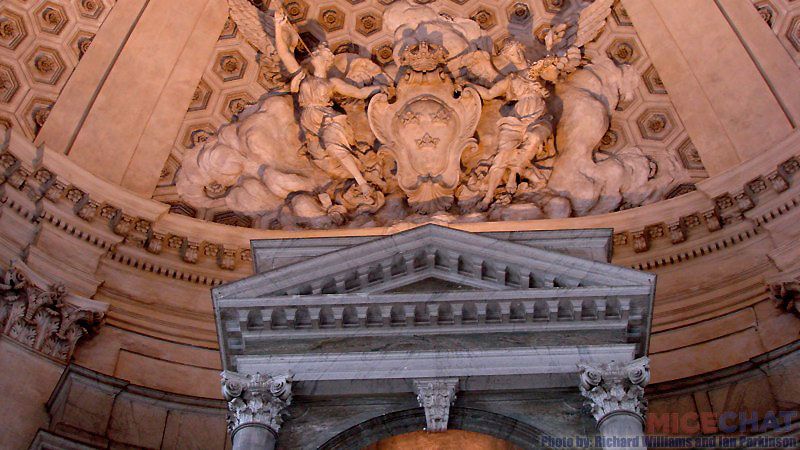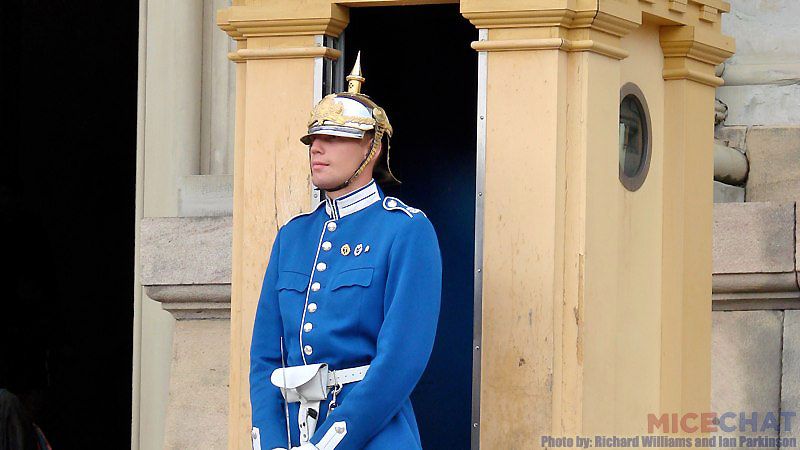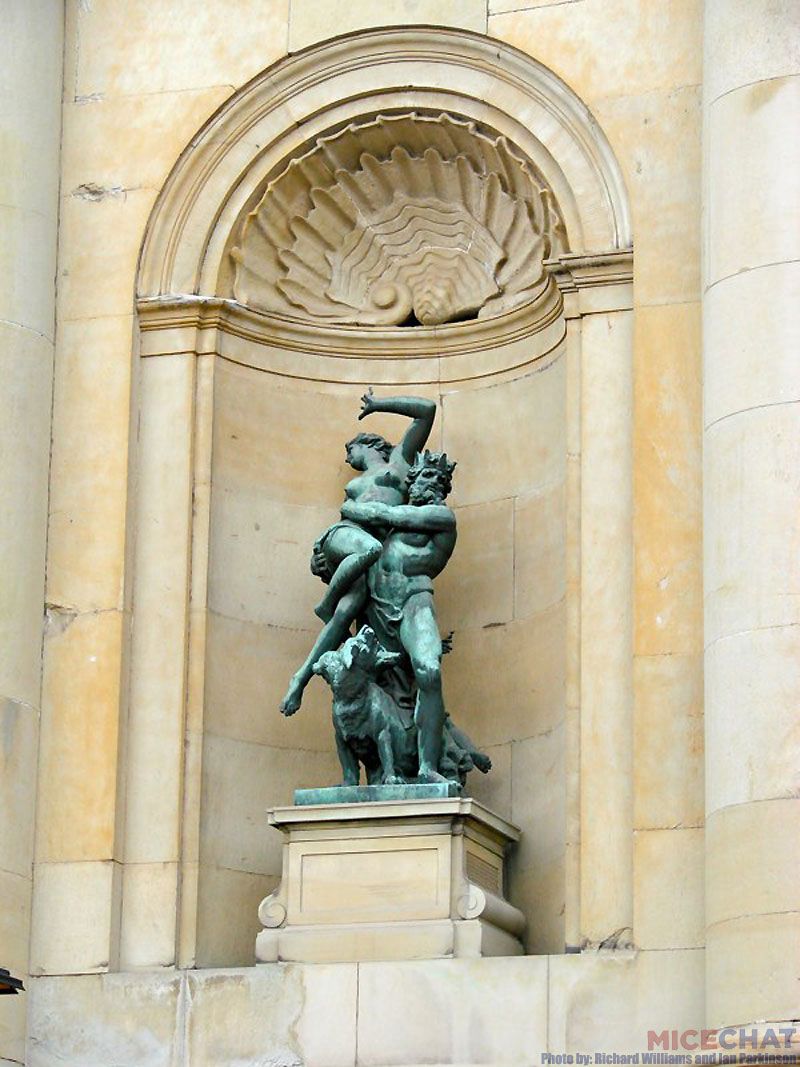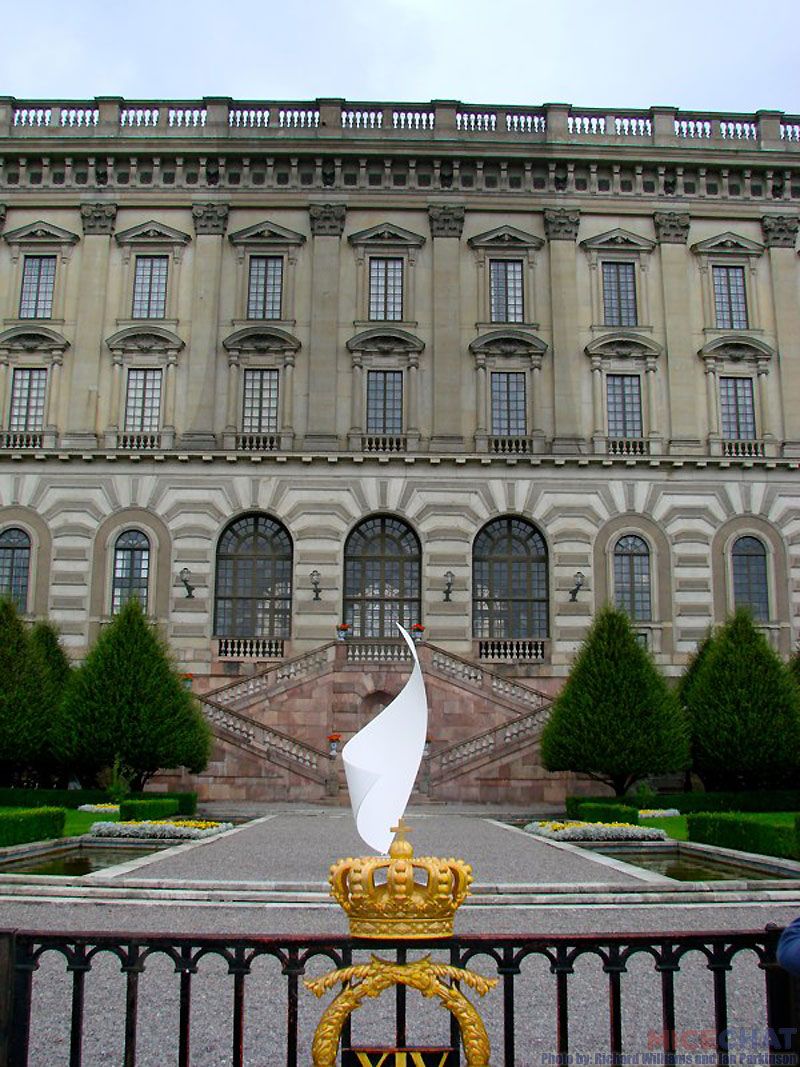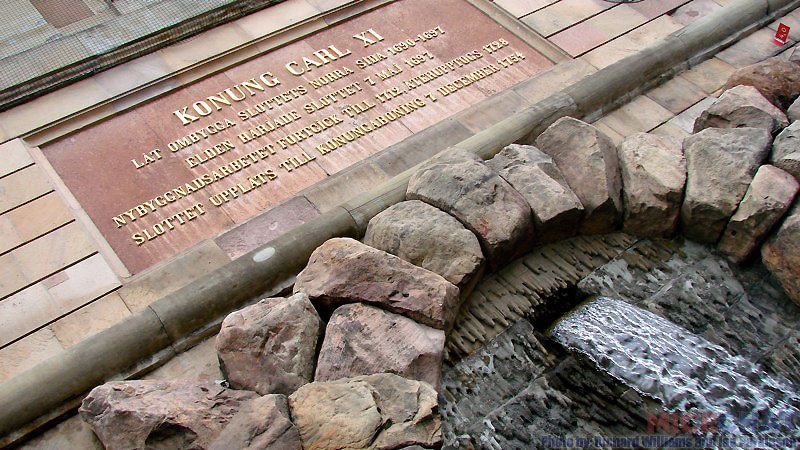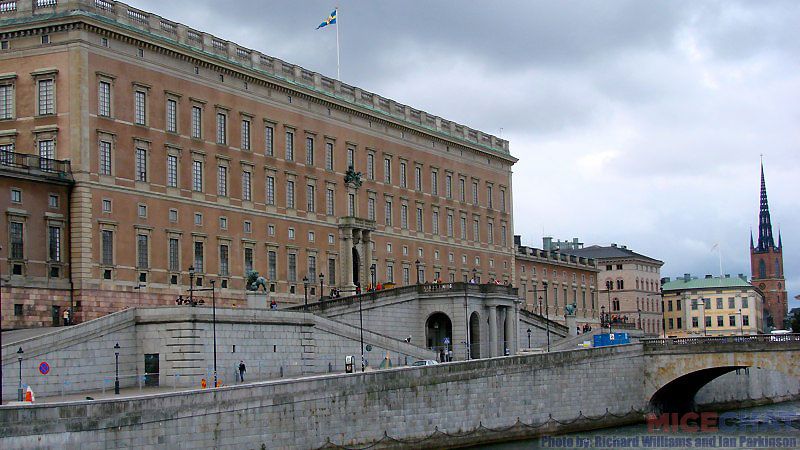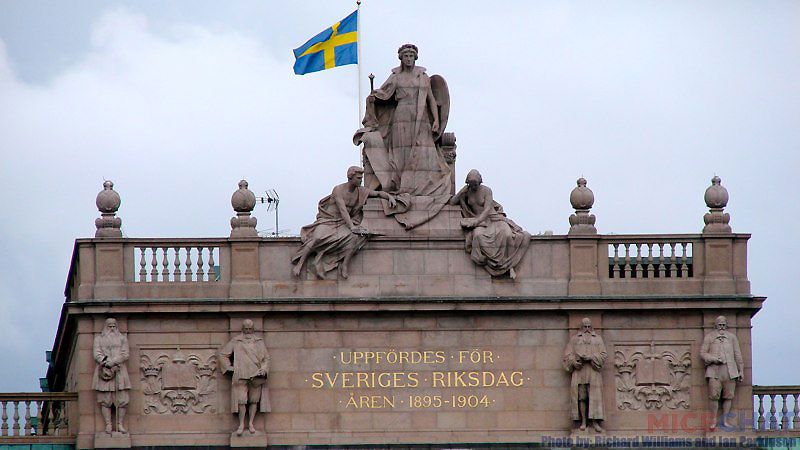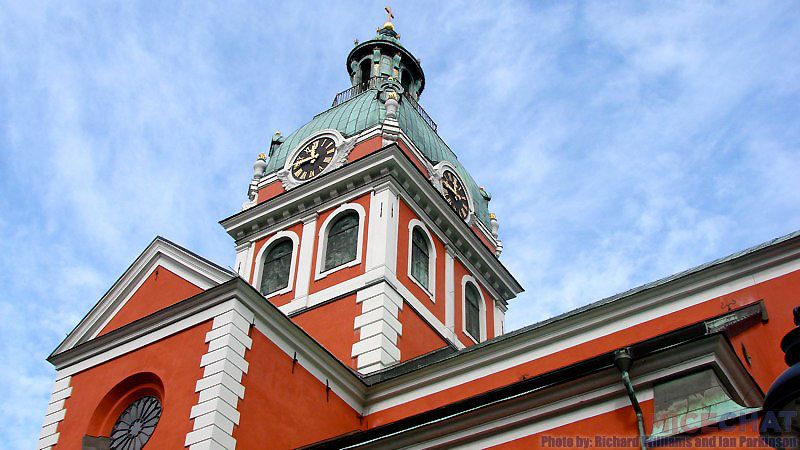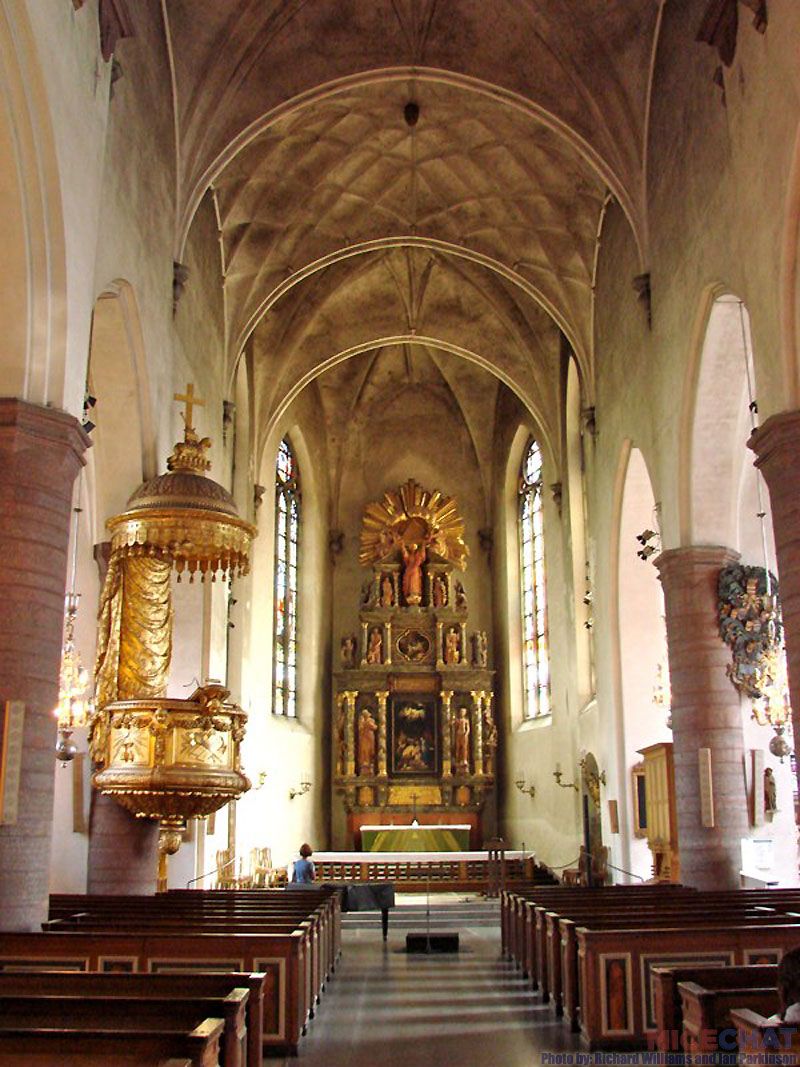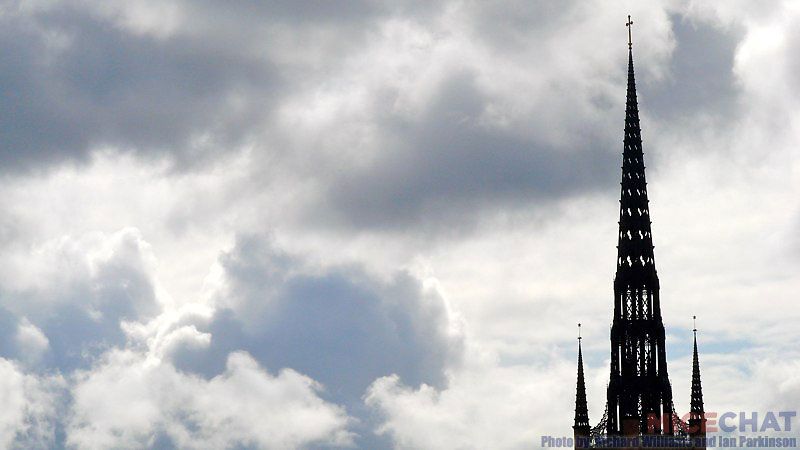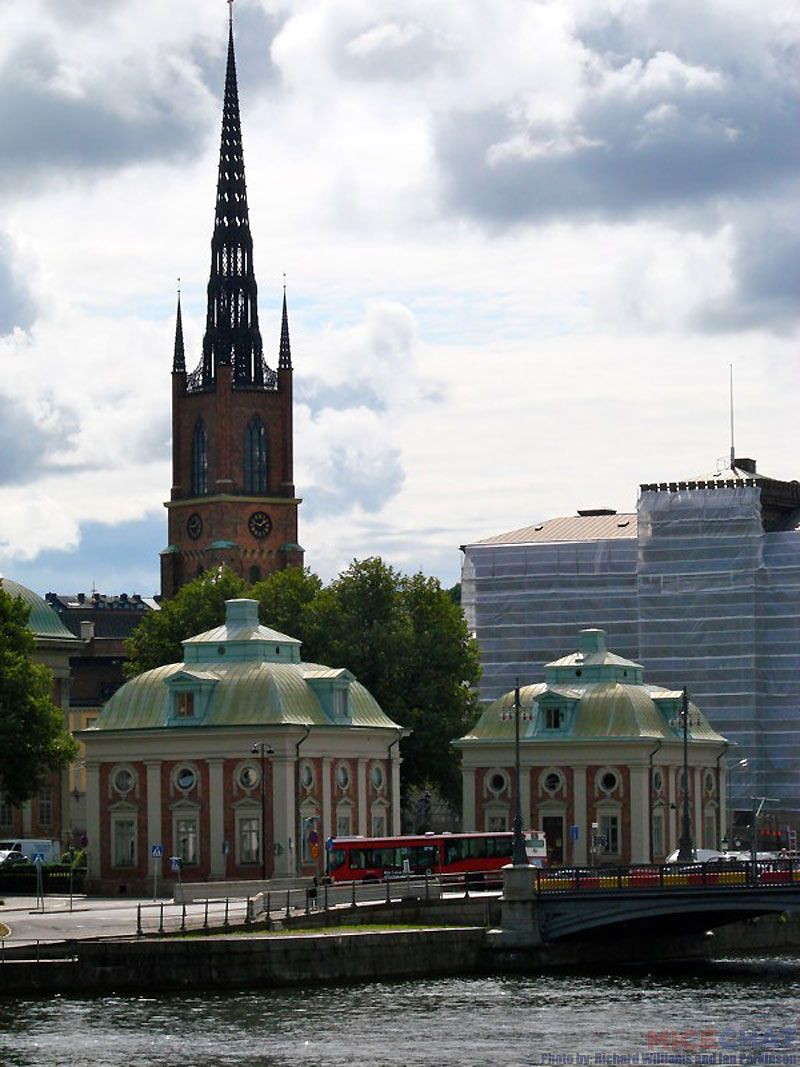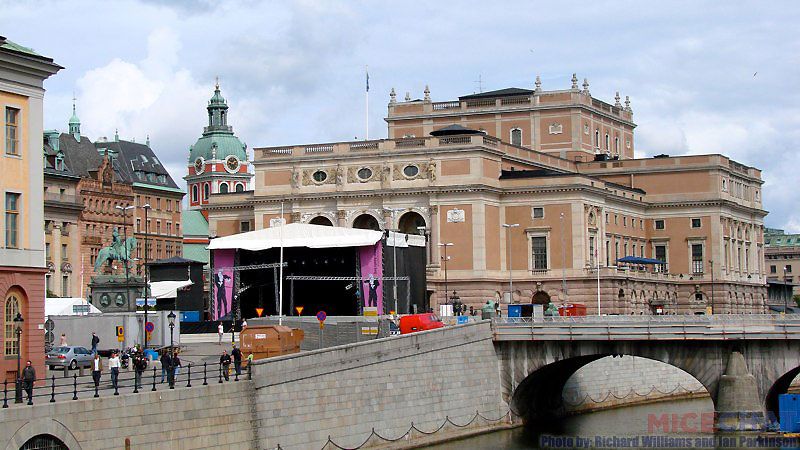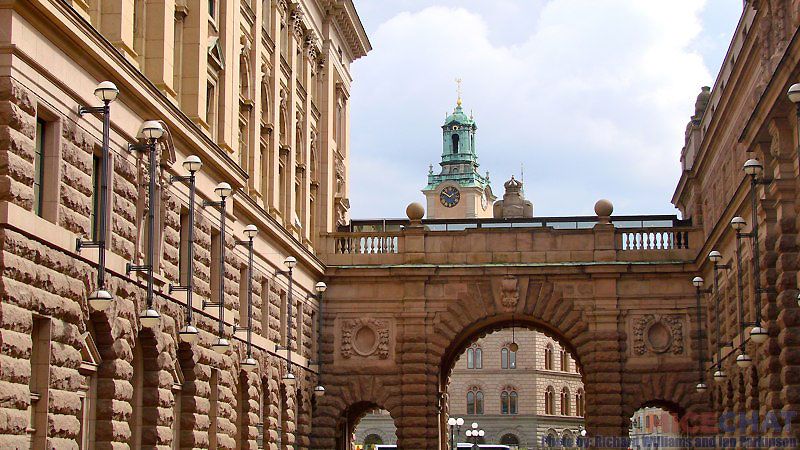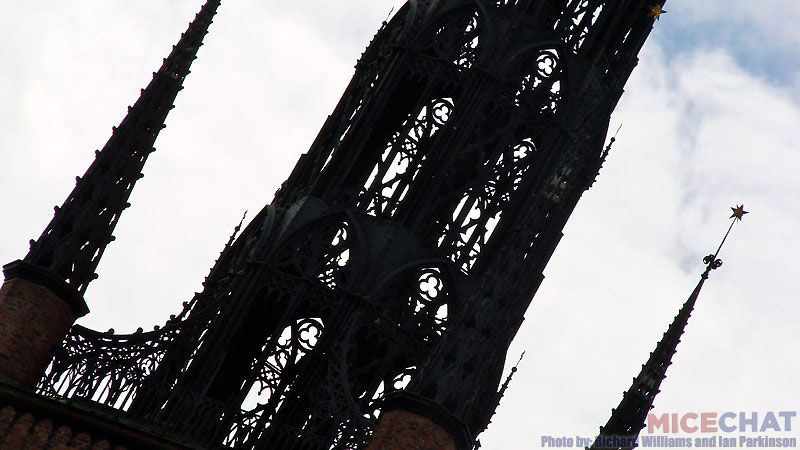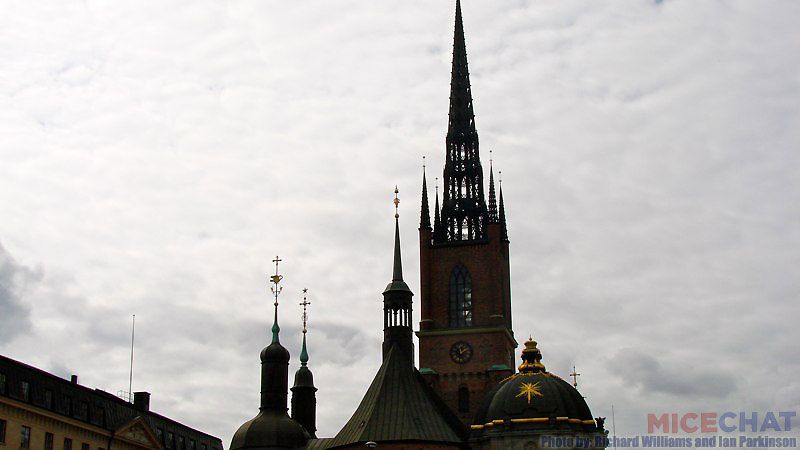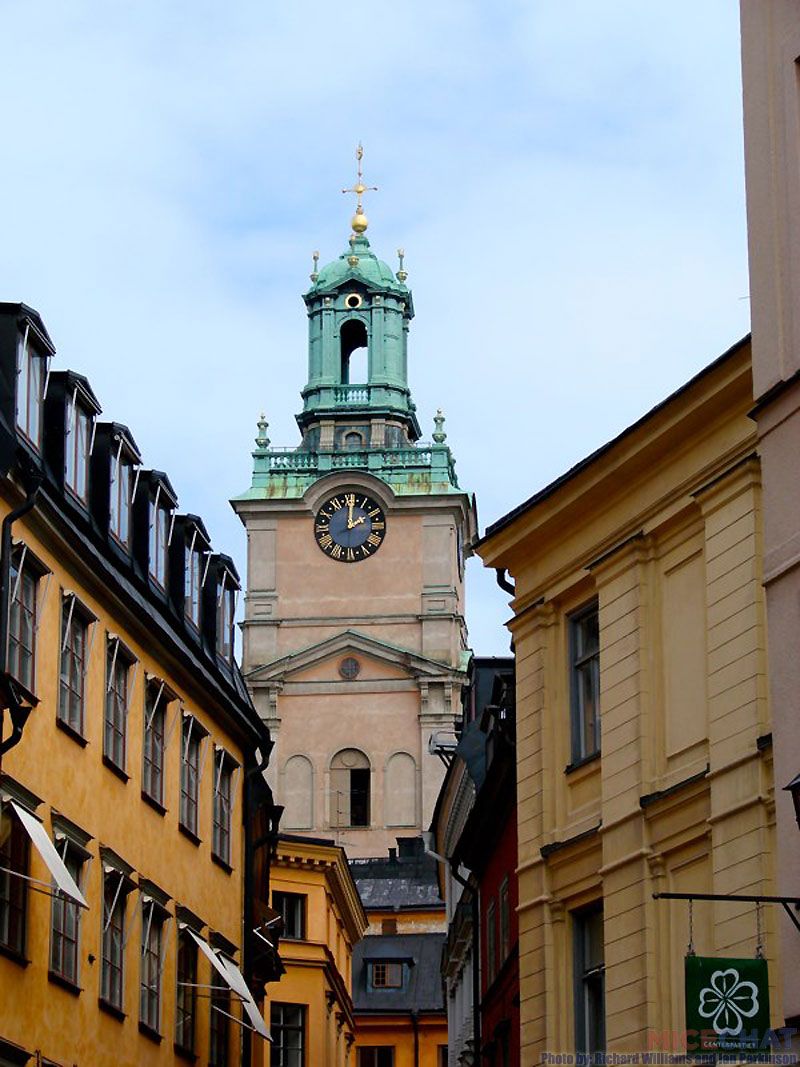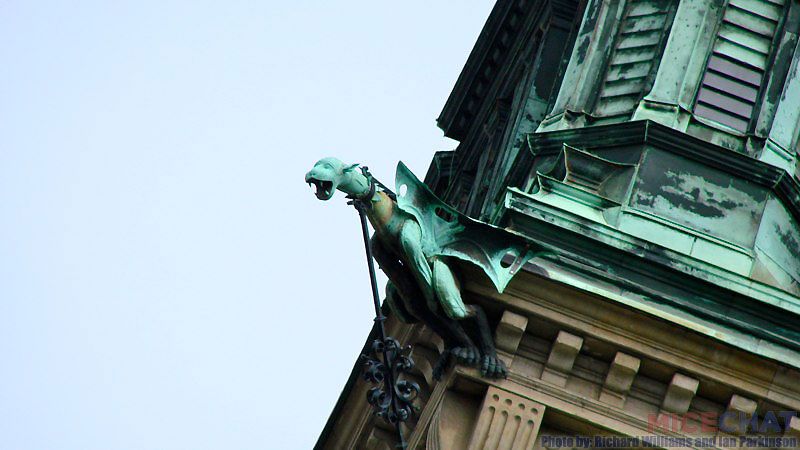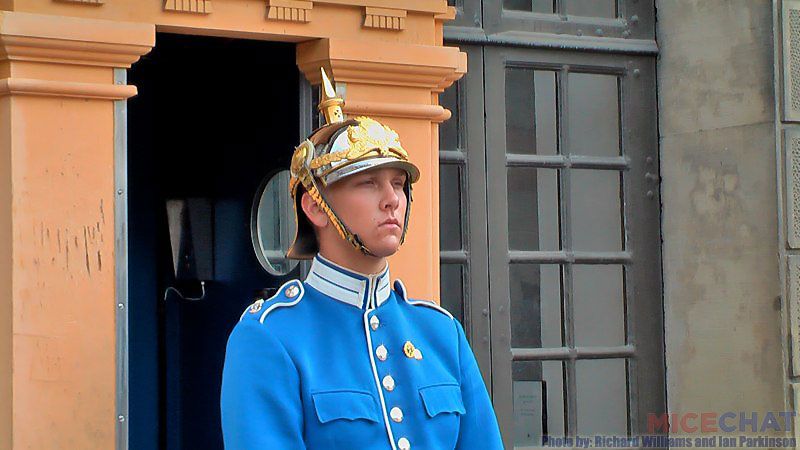 <object width="640" height="385"><param name="movie" value="http://www.youtube.com/v/uHCBgRzsIws&hl=en&fs=1&color1=0x5d1719&color2=0xcd 311b"></param><param name="allowFullScreen" value="true"></param><param name="allowscriptaccess" value="always"></param><embed src="http://www.youtube.com/v/uHCBgRzsIws&hl=en&fs=1&color1=0x5d1719&color2=0xcd 311b" type="application/x-shockwave-flash" allowscriptaccess="always" allowfullscreen="true" width="640" height="385"></embed></object>
Ian and Richard are offering a hardcover book version of Beautiful Baltic at lulu.
Looking for up-to-date reports from Disneyland
including photos, gossip, park schedules and more?

Exotic Egypt
sir clinksalot
This week we continue with Belle's aunt's trip and find ourselves in Egypt.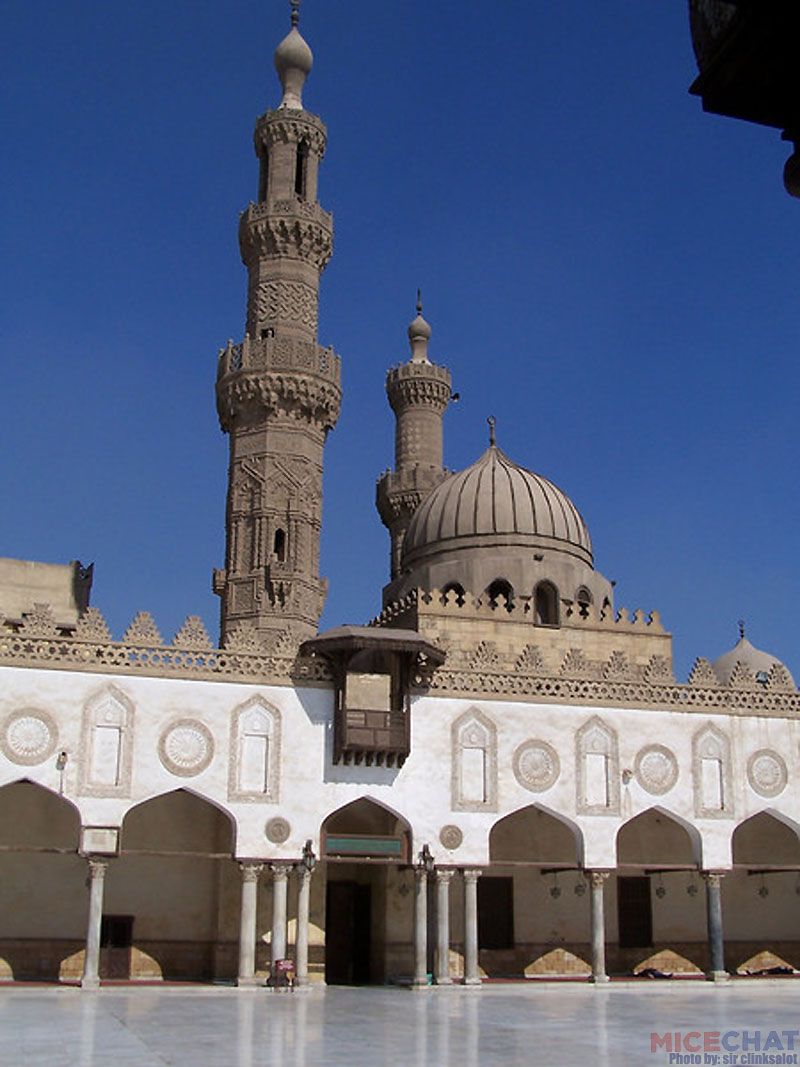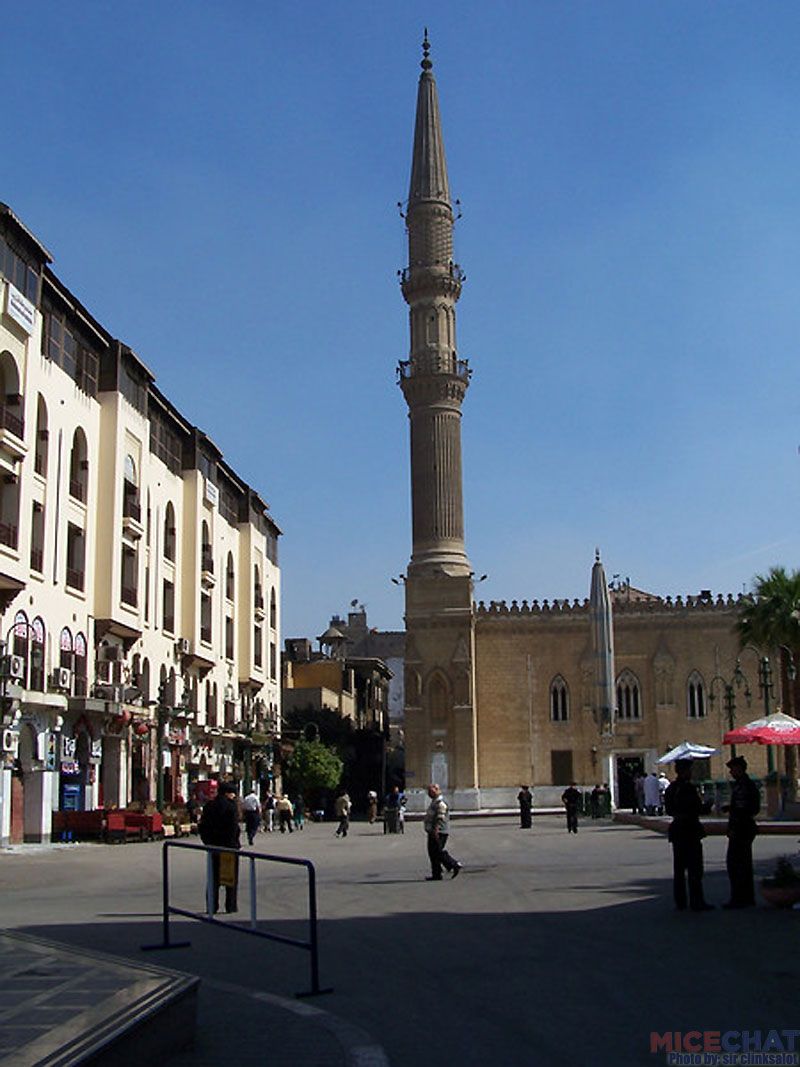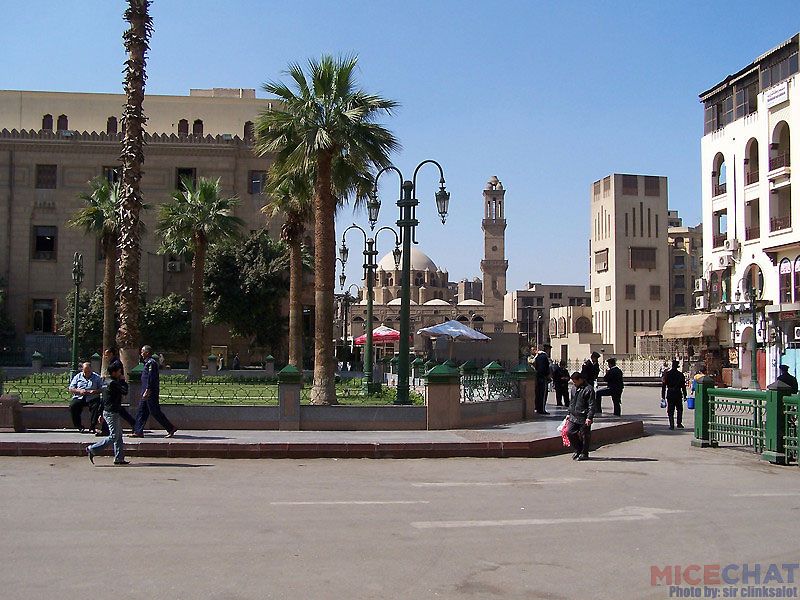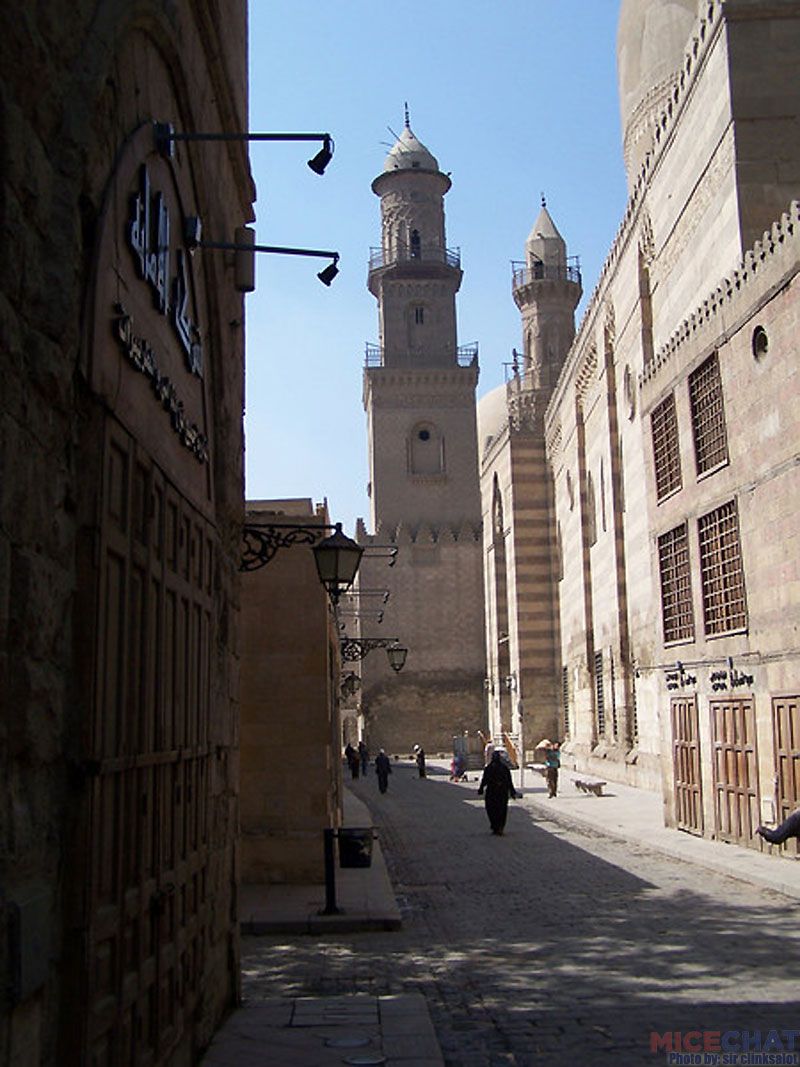 Inside one of the Egyptian churches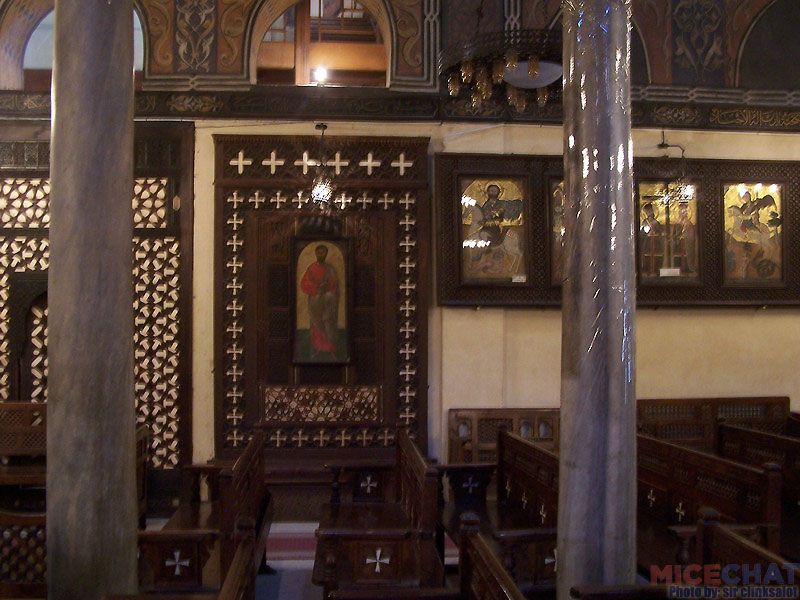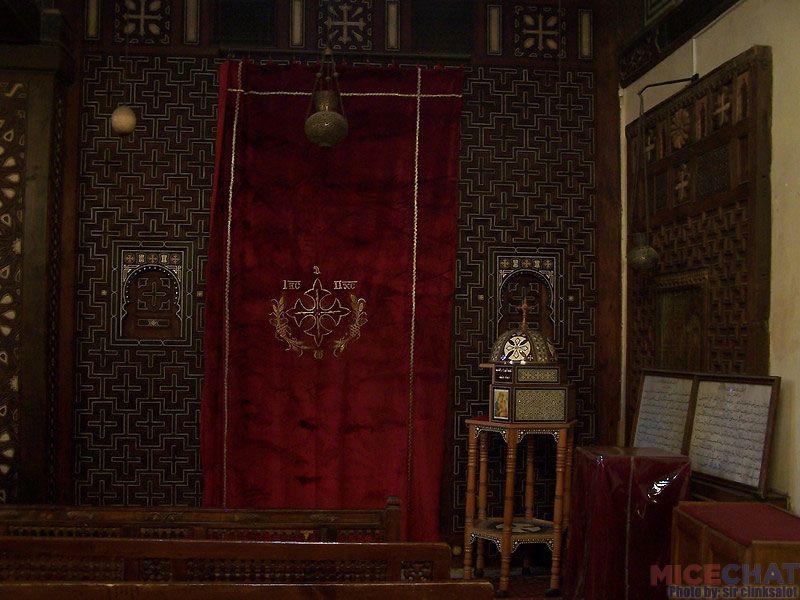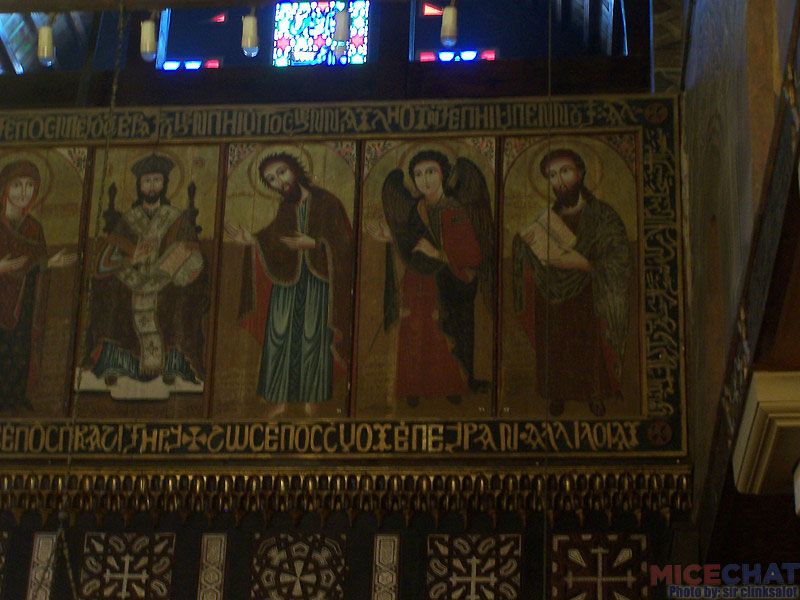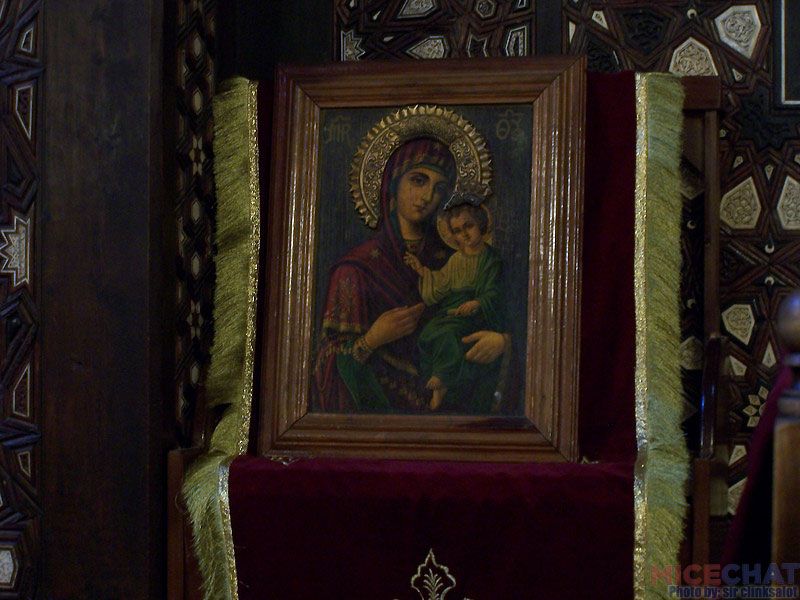 Some amazing architecture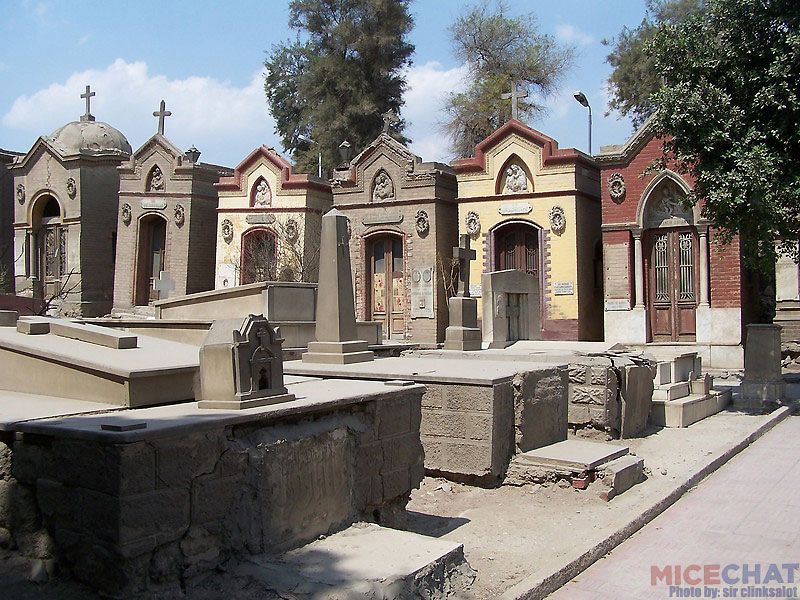 Inside another church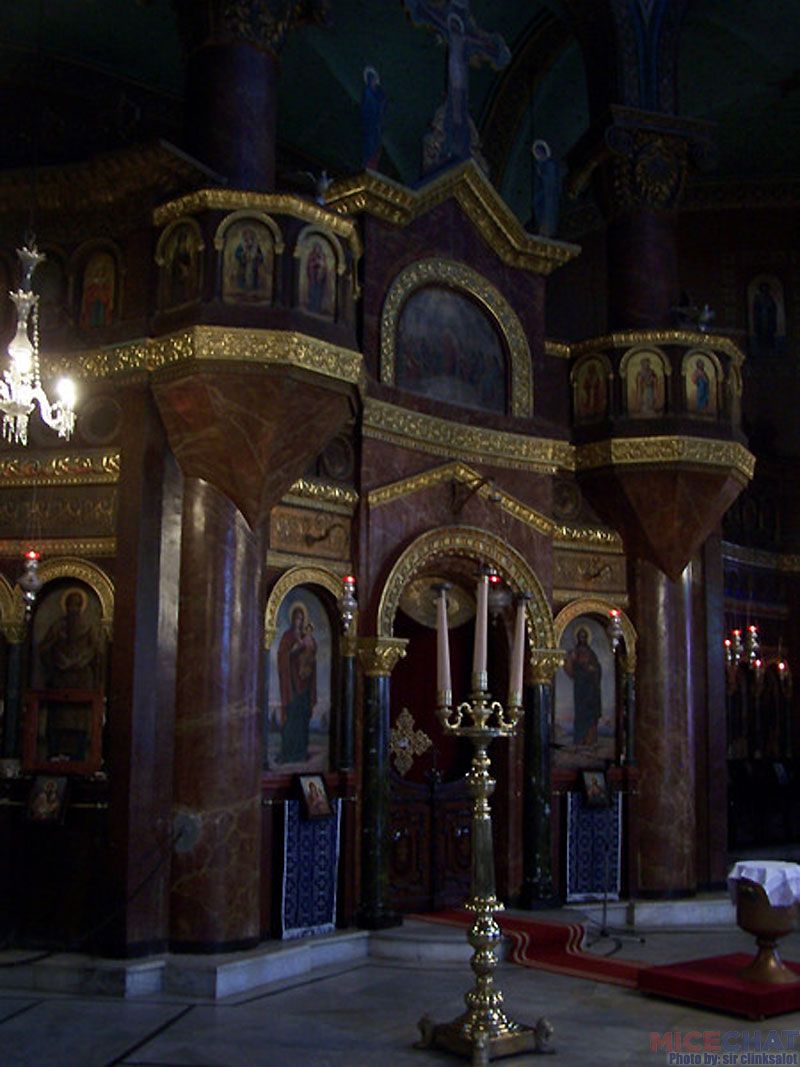 The Nile at night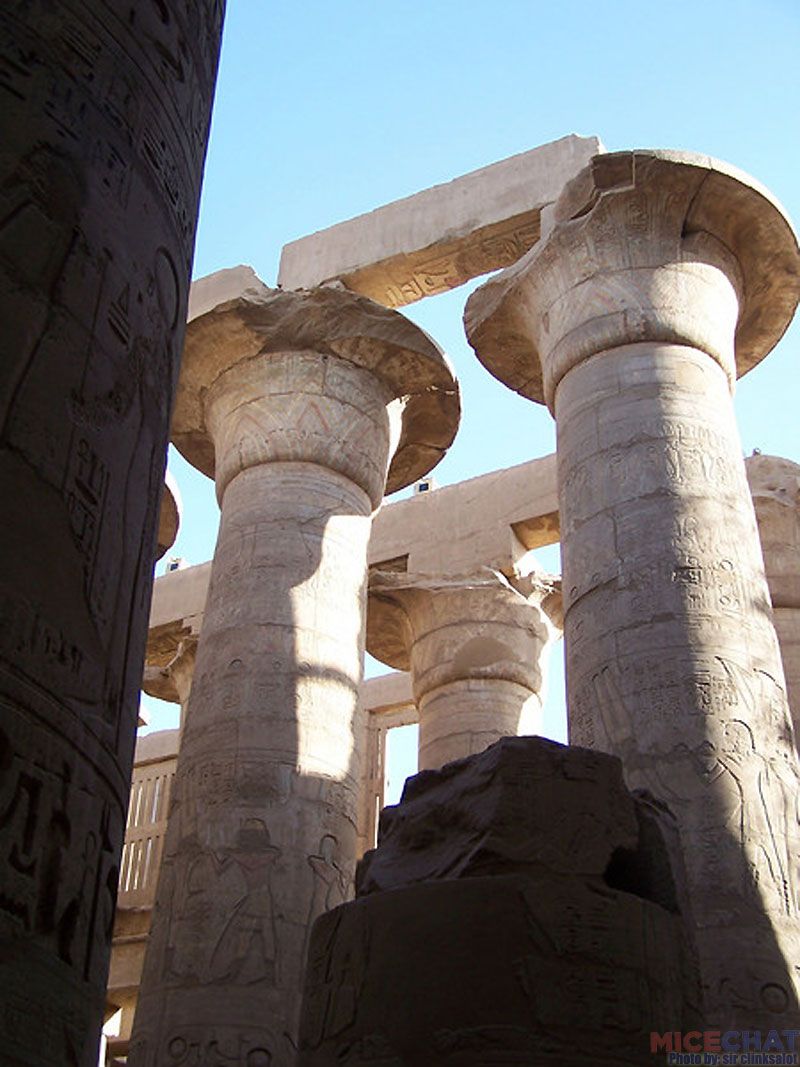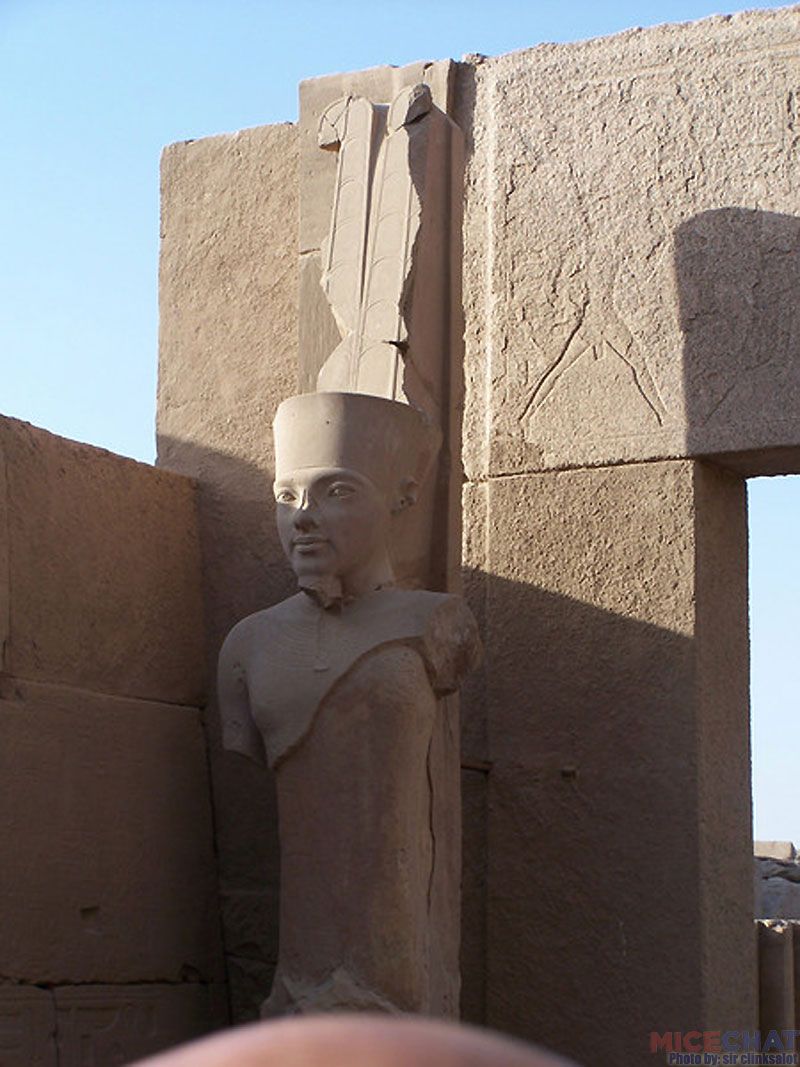 The intricacy of some of the rock work is amazing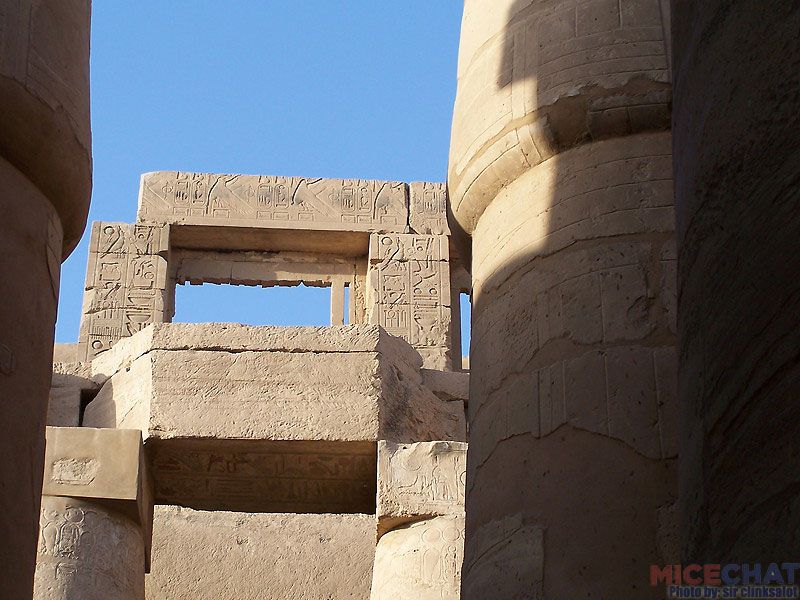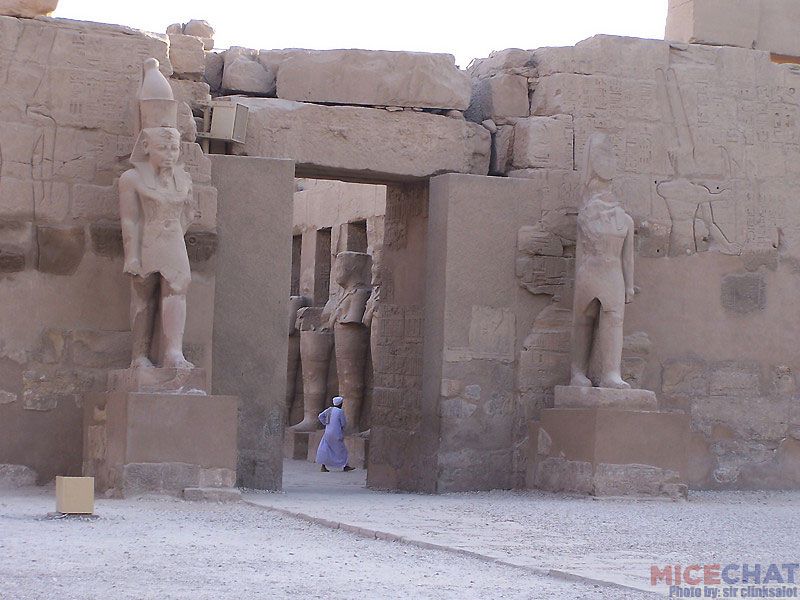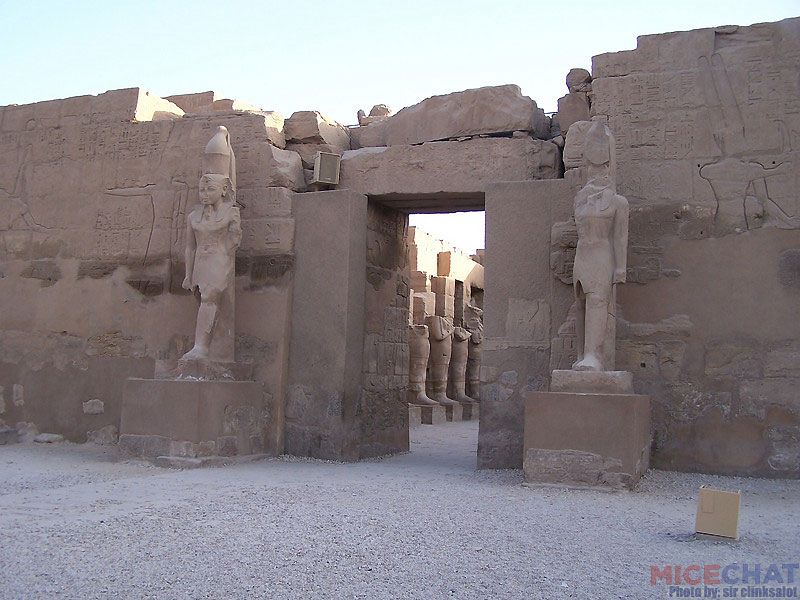 And that brings us to the end of another week. Our photographers have just enough time to reload their cameras before we see you all again next weekend. Thank you to all of our wonderful readers, and as always, a huge thank you to our amazing team of global photographers, spies, and gossips:
TDLFAN
Denise
nbodyhome
Preskitt
(mousesteps.com)
SummerInFl
sir clinksalot
MickeyMaxx
CaptPhoebus
Ian Parkinson and Richard Williams
BigPigletFan
Abominable Snowman
Fishbulb
PhotoMatt
Jack
Hollywood 1939
Wixom
Your Editor -
Rixter
Where have YOU been recently? We invite you to share your photos of theme parks or any other destination that may be of interest to our readers. Please feel free to contact me via MiceChat Private Message (screen name Rixter)
or send me an email: oceansiderick@gmail.com.


It is readers like you who make MiceChat such a special place.
Don't miss a single one of MiceChat's Featured Blogs (including the Weekend Update). Add our feed to your favorite feed software or site:
MiceChat: Featured Disney Blogs


Follow us on Twitter