BREAKING PHOTOS! CaptPhoebus made a Herculean effort to bring us some photos of the new location of The Disney Gallery inside Disneyland. For those of you who may not know, The Disney Gallery has been relocated to the former Bank of Main Street building. There was a surprise waiting for CaptPhoebus when he went to check out the new digs.

Denise nbodyhome Preskitt has a Walt Disney World update this week, which is followed by Fishbulb's photos of Knott's Scary Farm Haunt. Continuing the Halloween theme, TDLFAN takes us to see the Halloween decorations and activities at Universal Studios at Universal Studios Japan.

SummerInFL's report on her first trip to Universal Studios Florida is next, followed by Ian Parkinson and Richard Williams' trip to Tallinn, Estonia.
The Disney Gallery
Disneyland

CaptPhoebus visited the new location of The Disney Gallery on grand opening day and was surprised by a very special host!
Here's a quick look into the newly reopened Disney Gallery, which opened Friday 10-2-2009. It's taken over the old Bank of Main Street and still managed to keep some of the charm from the original bank. It consists of 3 rooms, plus has direct access to the pre-show area of Great Moments with Mr. Lincoln. And do note, while the gallery did just reopen, it's not finished. So what you see now may look different in a few days or weeks.
Exterior Shot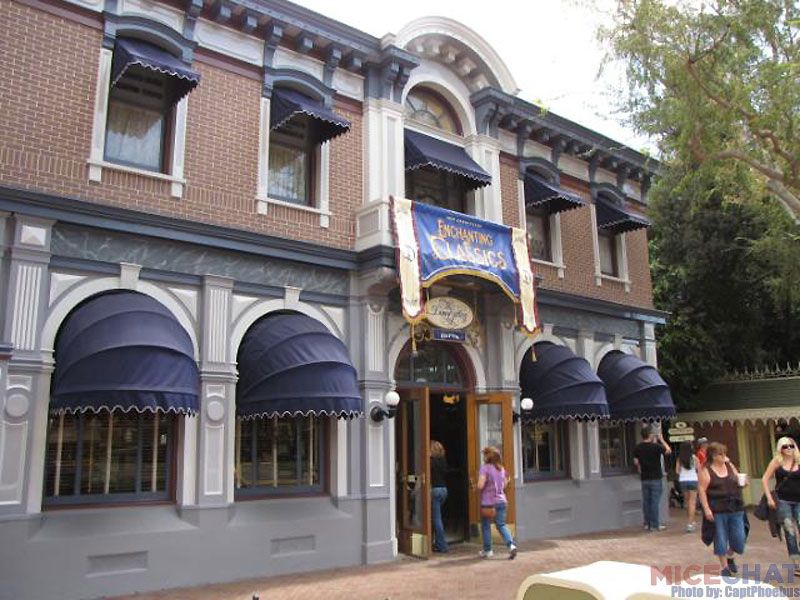 Banner over Entrance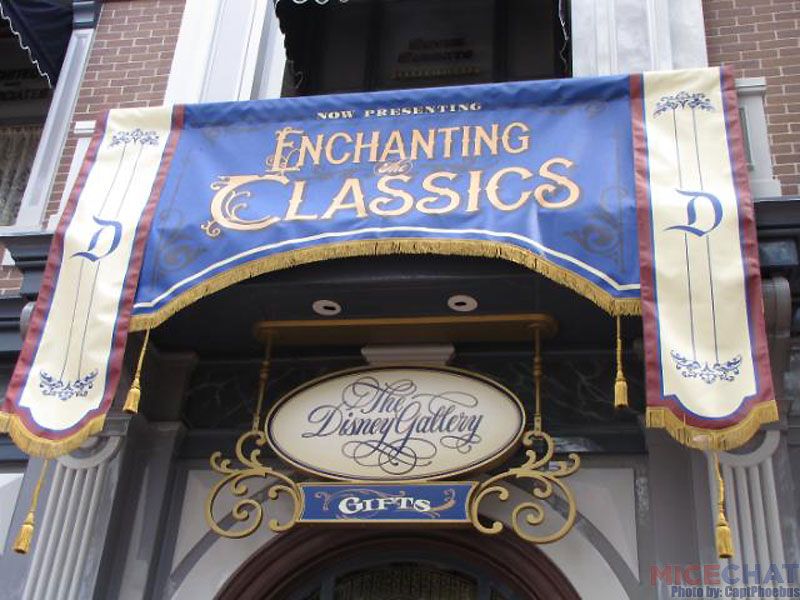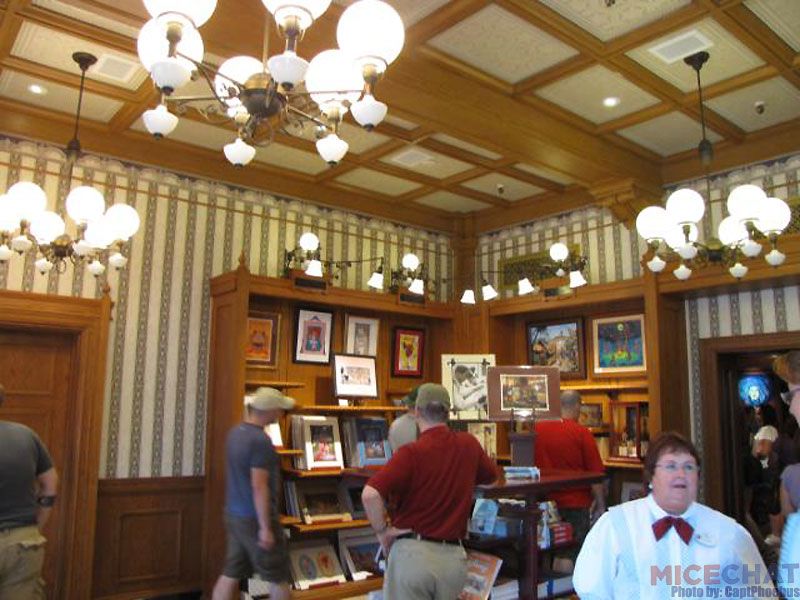 Bank Teller Window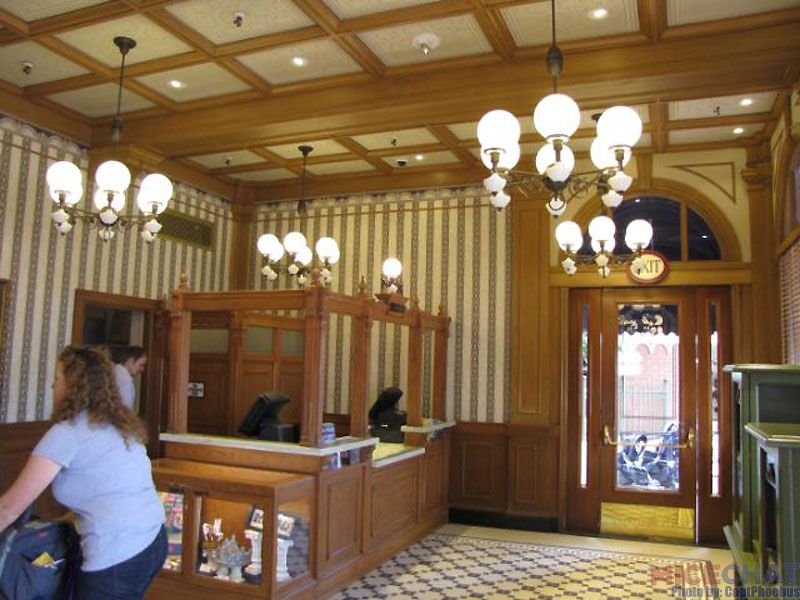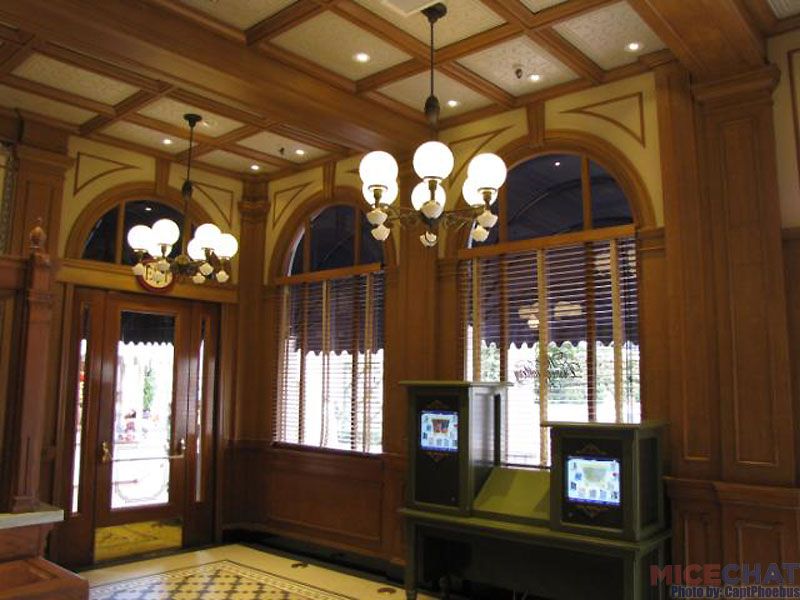 Bank Vault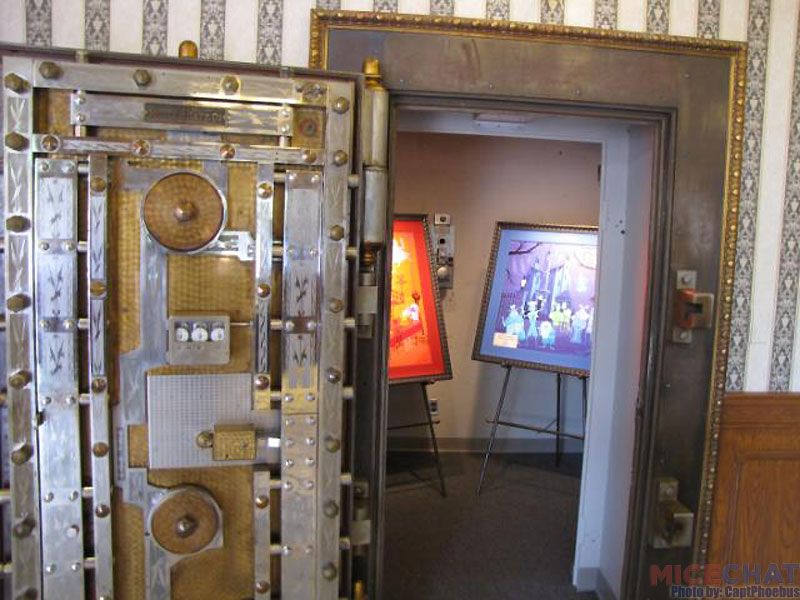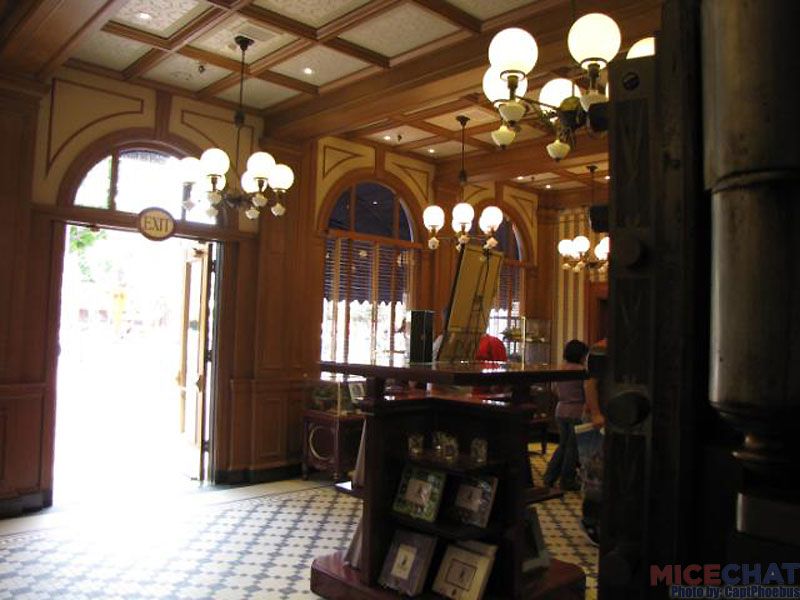 2nd of 3 Rooms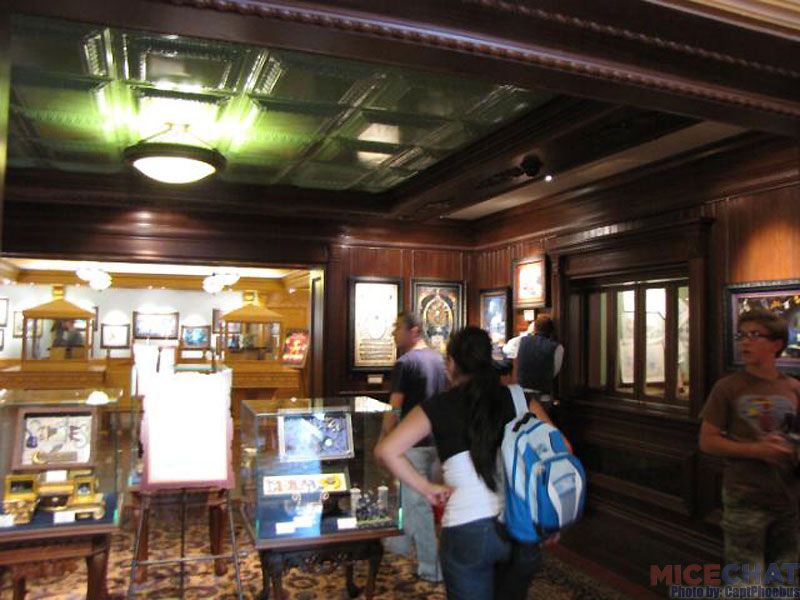 Bank Manager's Office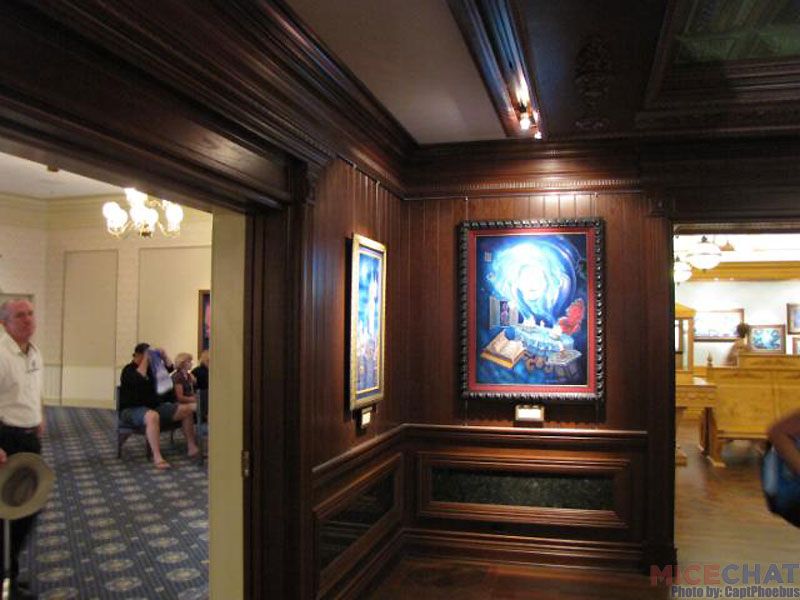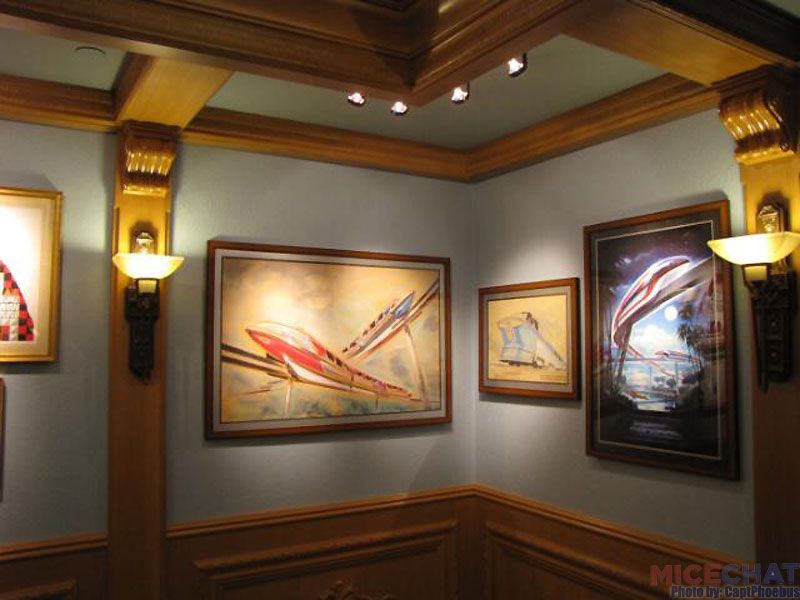 3rd Room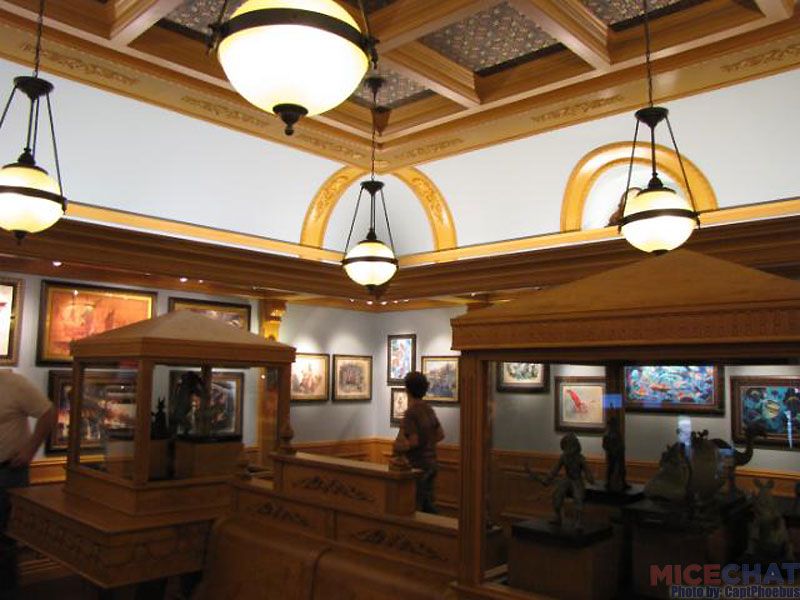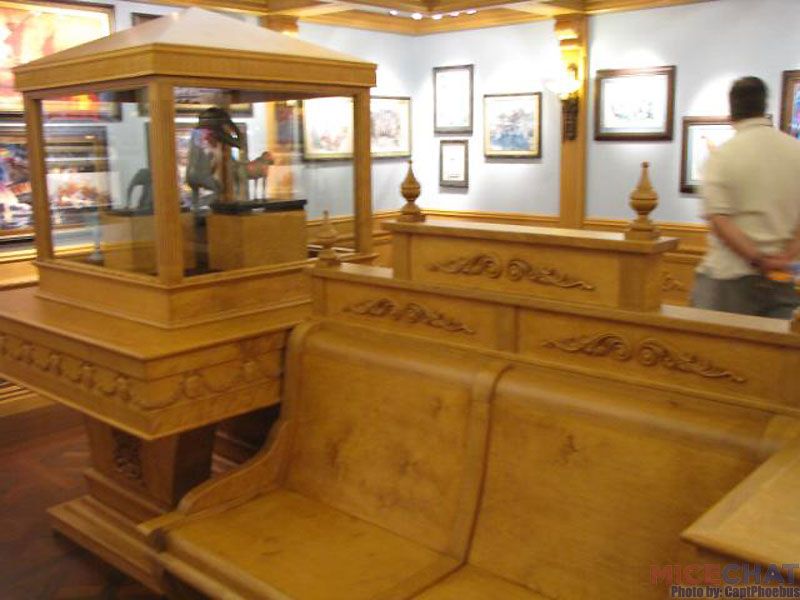 Tony Baxter even made an appearance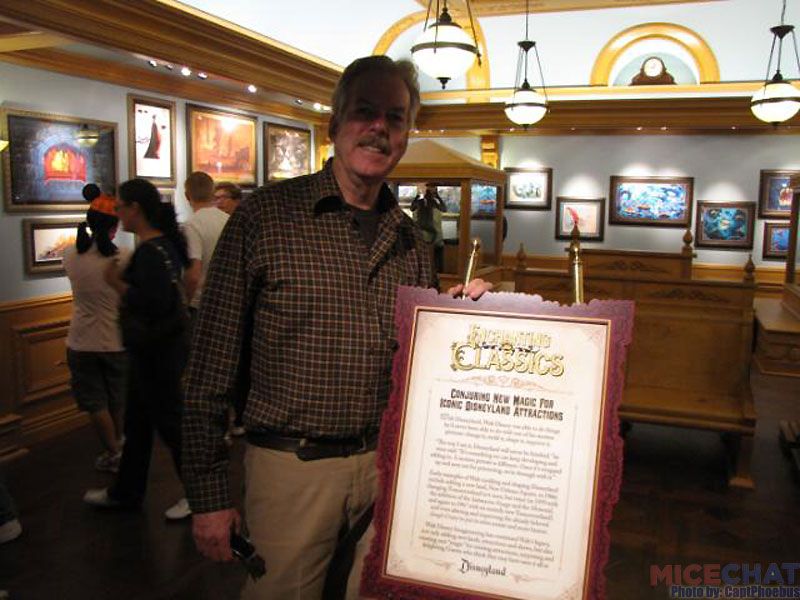 Walt Disney World
Orlando, Florida

Denise nbodyhome Preskitt shares a WDW update with us this week. As always, you can see more of Denise's photos at her website: mousesteps.com.
The Festival Center for the Epcot Food and Wine Festival, the movie Seasons of the Vine is playing inside as well. Samples are more expensive this year, out of my price range:
Richard Marx sings for Eat to the Beat: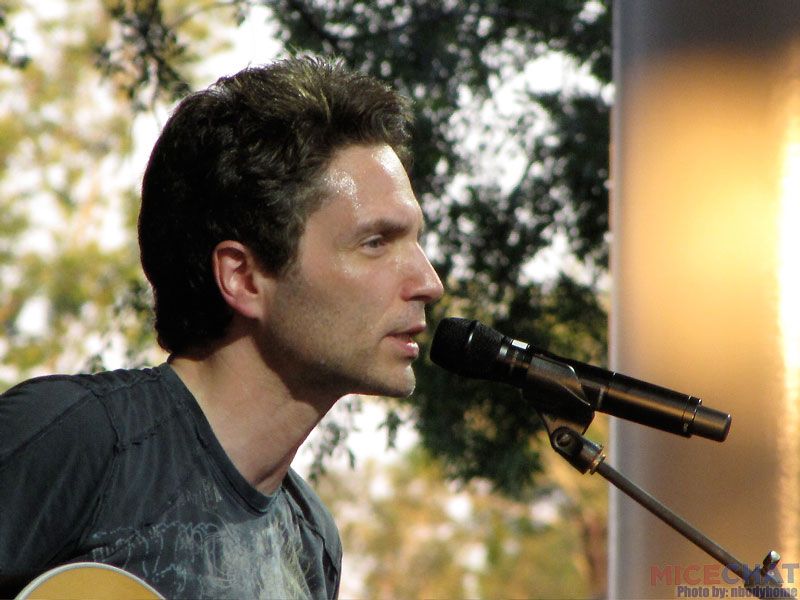 Starship with Mickey Thomas also played, and they were terrific: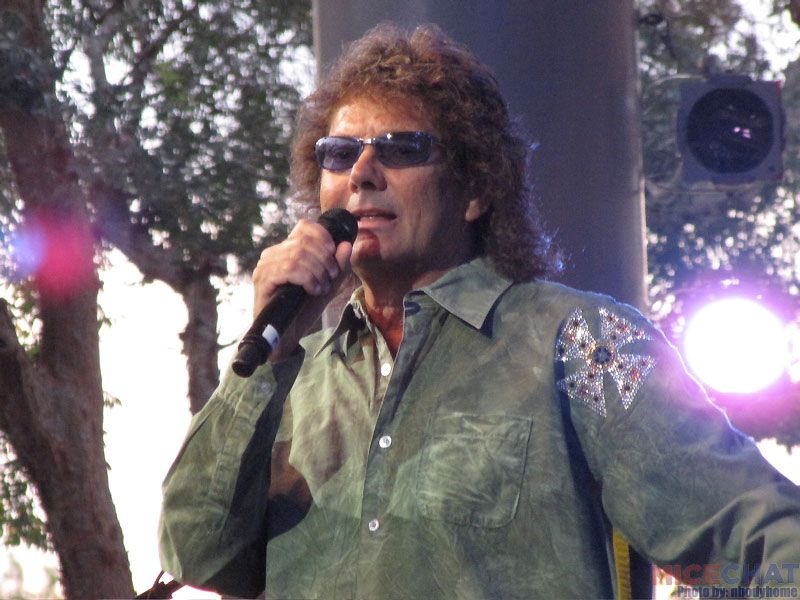 The monorail was down on one of the days I was there, and boats were being used in a very big way: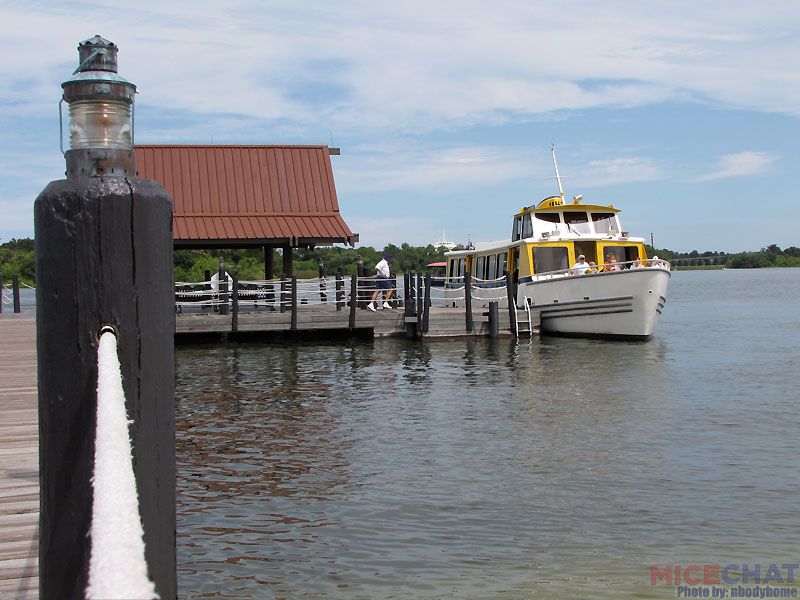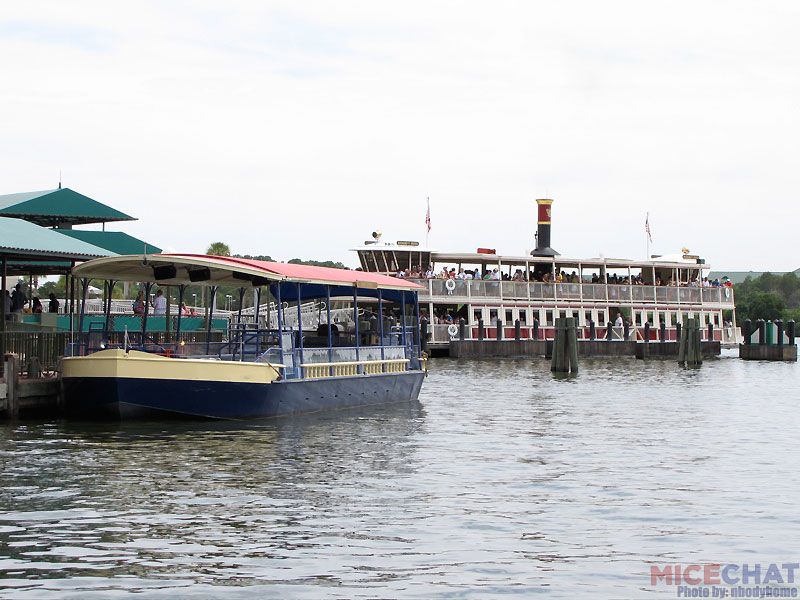 The People Mover is working, and I took those photos towards Space Mountain and the old Skyway station. Space Mountain is testing the cars now, it looks like not too much was done during the relatively short rehab: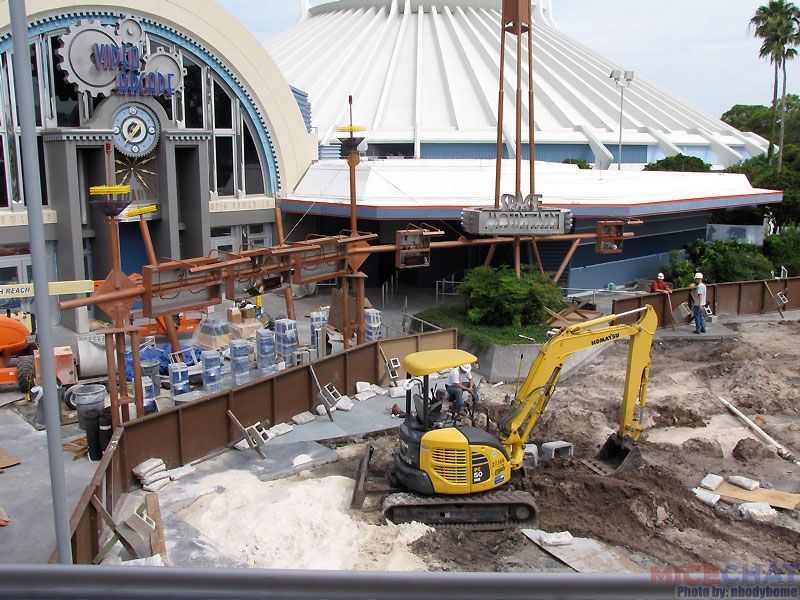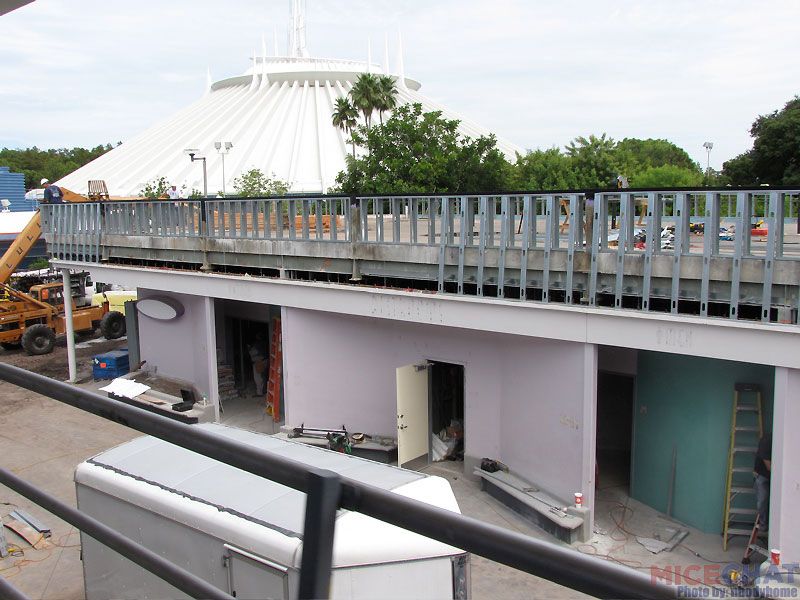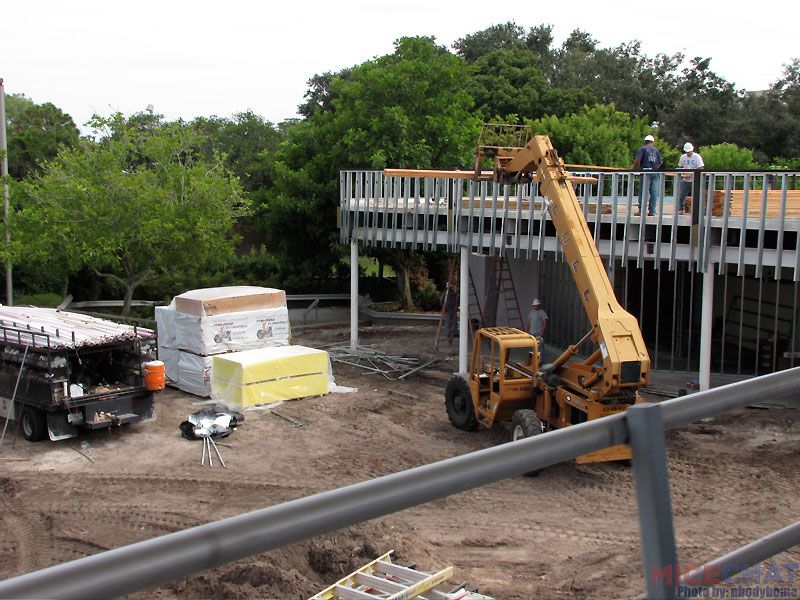 The new marble tiling at the Grand Floridian (not yet finished) includes some Disney characters: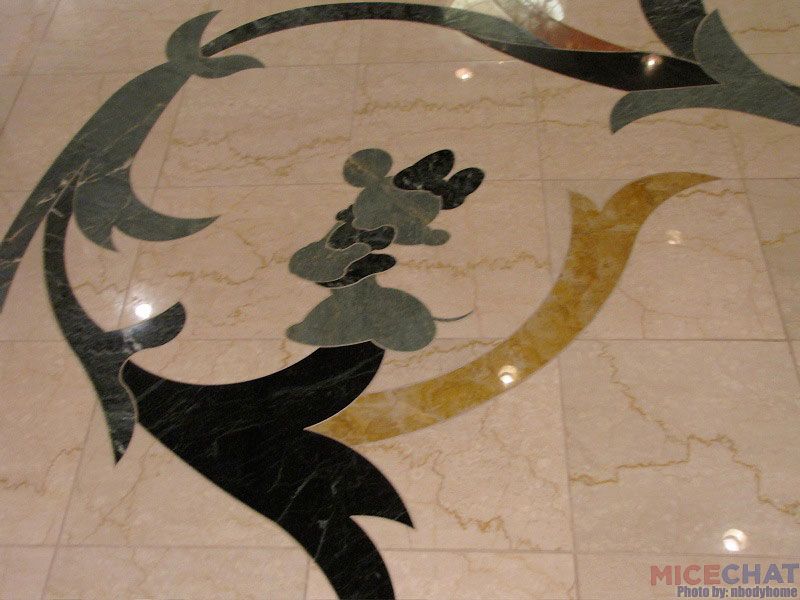 Looking for up-to-date reports from Disneyland
including photos, gossip, park schedules and more?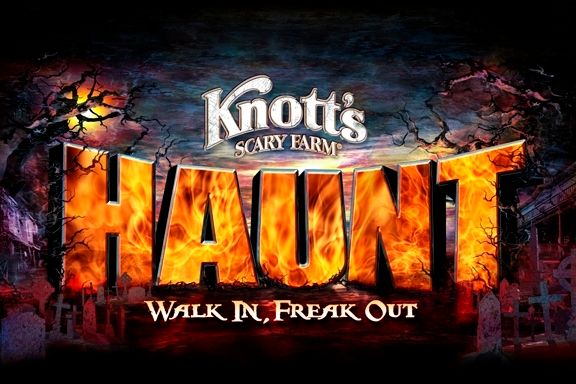 Fishbulb posted a great trip report for MiceChat night at Knott's Scary Farm Haunt. We offer you a special Weekend Update sampler of his photos. You can view all of the photos and read the trip report HERE.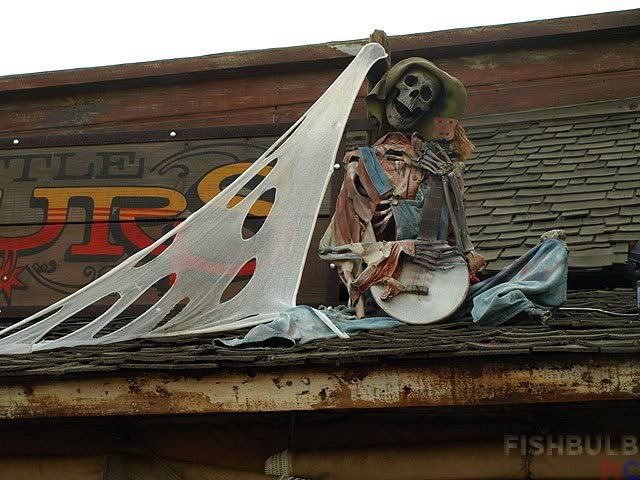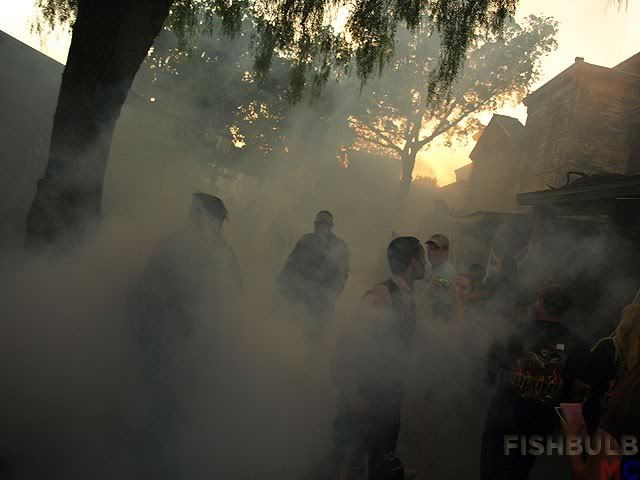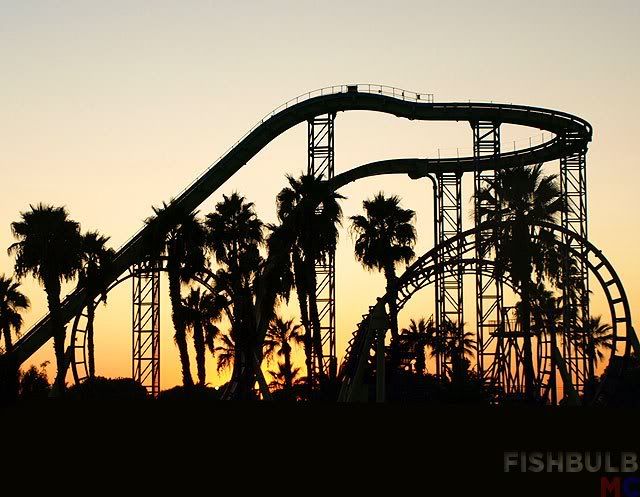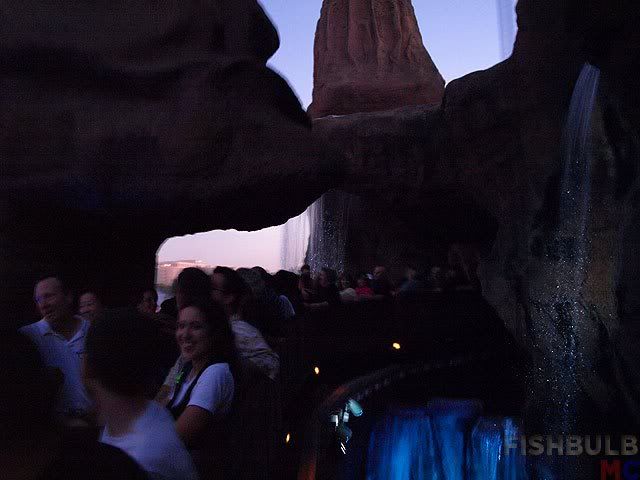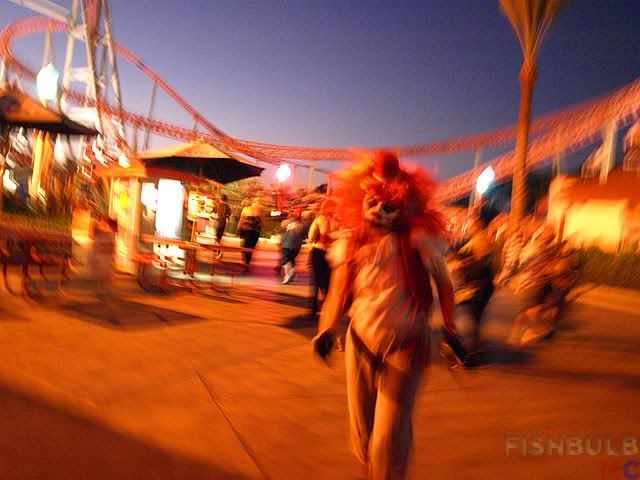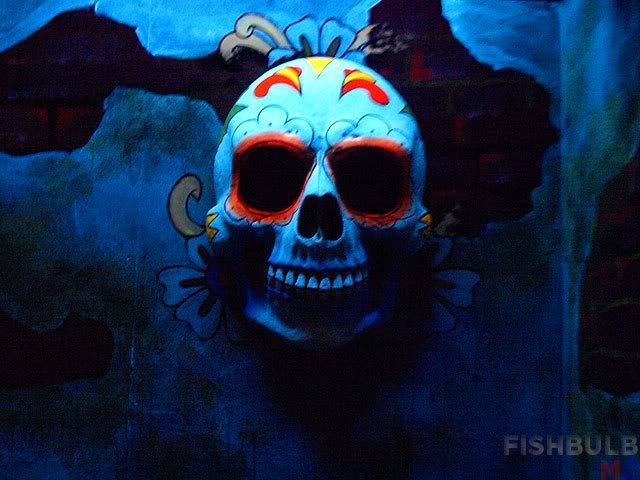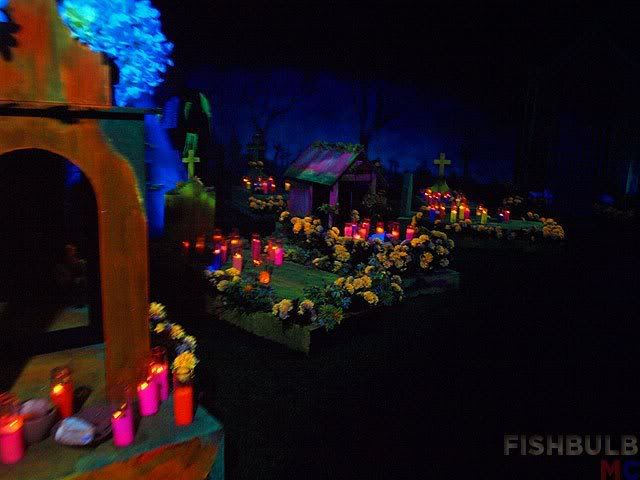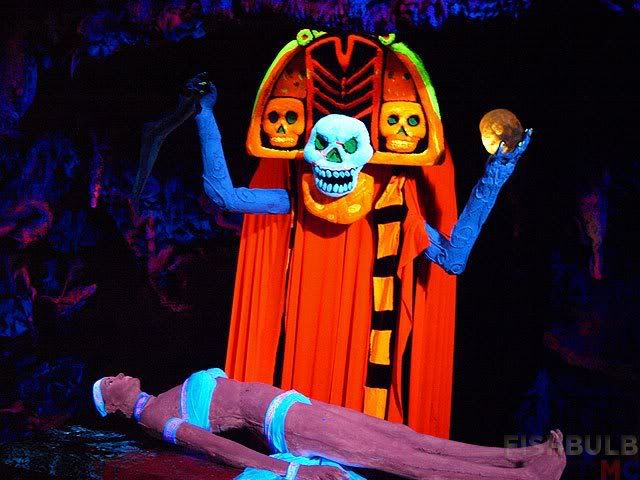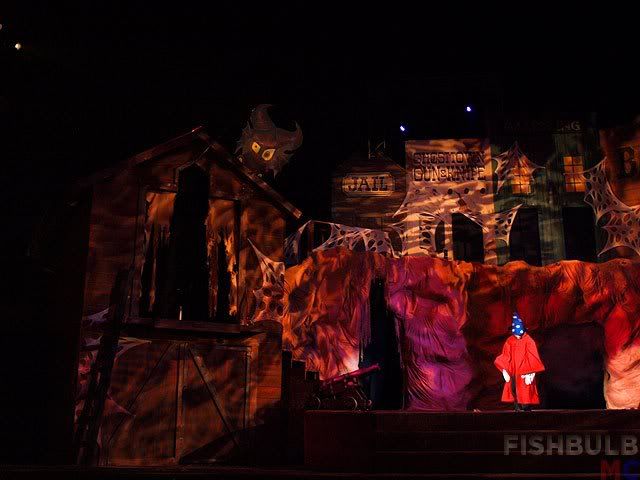 The Dragon made an appearance at the hanging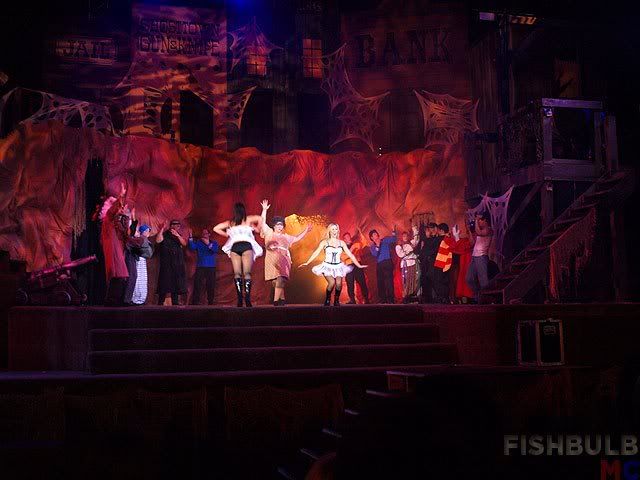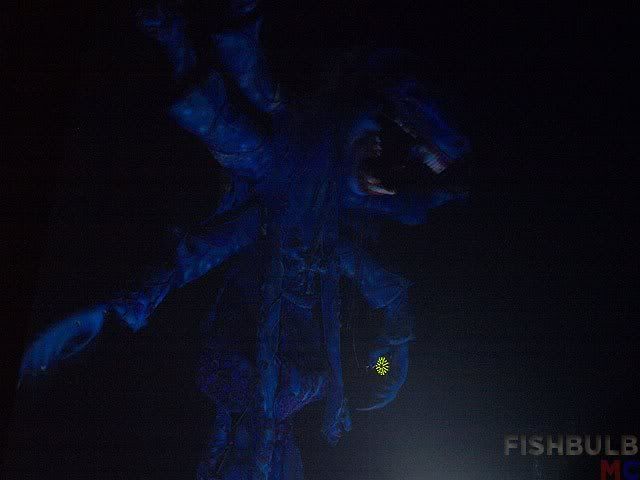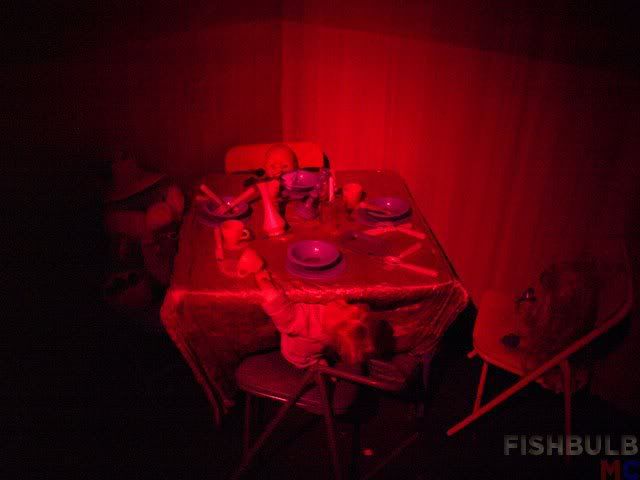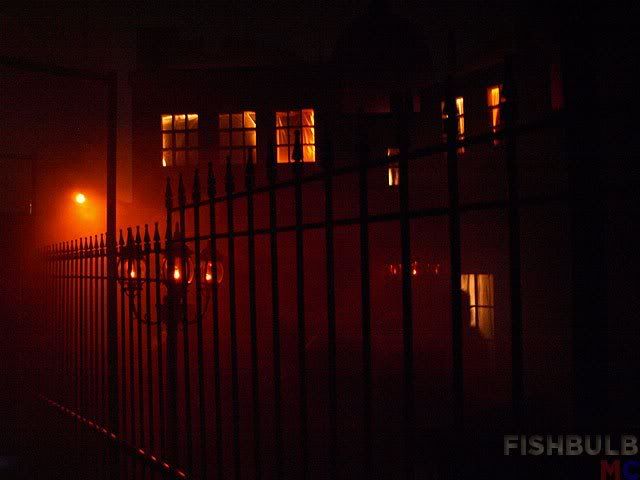 Universal Studios Japan
Osaka, Japan


Based on the reports we have been receiving from TDLFAN over the last few weeks, the Japanese seem to be quite enchanted with an American style Halloween celebration. In his latest effort, TDLFAN takes us on a trip to Universal Studios Japan which is in Osaka, about seven hours by car from Tokyo.
TDLFAN goes to Osaka's Universal Studios Japan where this year's edition of "Magical Halloween" is currently playing to pack house until November 3rd. Unlike the Universal Parks in Hollywood and Orlando, where guts and gore galore during halloween, Universal Japan goes the opposite way and offers a most fun, not so scary, family friendly halloween that rivals and sometimes surpasses what the Disney parks offer their guests(cough*WDW*cough). Taking advantage of their popular character lineup, and some liberties copied from Disney's films, Universal Japan has risen to a level of quality that not only surpasses their own parks in CA and FL, but also comes to match the quality that is most common of the Disney parks. And why not? Universal draws heavily from the example set forth by Tokyo Disney Resort (itself the resort that sets the Disney standard in theme park entertainment mind you). Could Universal Japan be ripping off Tokyo Disney right and left? Maybe, but in the process, they are offering top notch quality, for the same price charged at TDR for a single day passport, which is usually less than what we pay at the Disney parks states-side for a single day at the park. Enjoy Halloween at Universal Studios Japan!
Arriving at Universal Japan on the local train is always fun.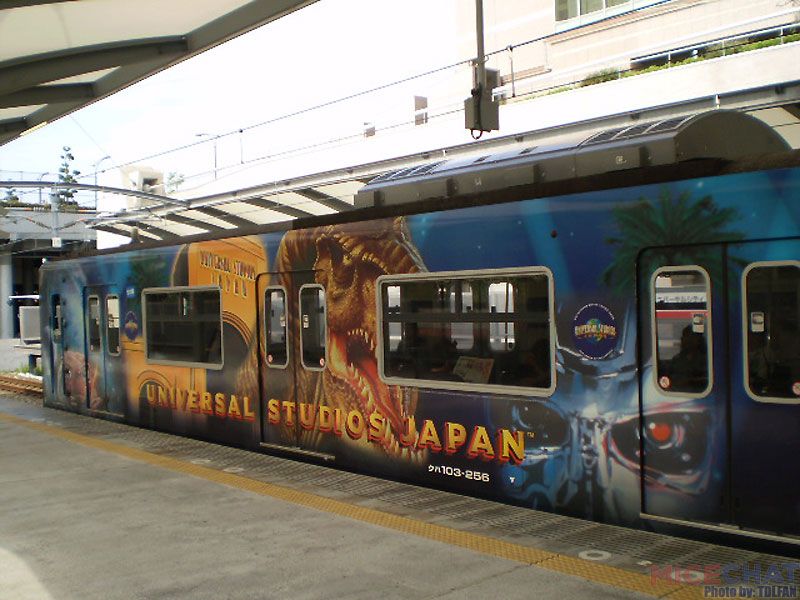 Welcome to Universal Studios Japan!
40 minutes after the park had opened, the lines outside the entrance gates were very very long!!!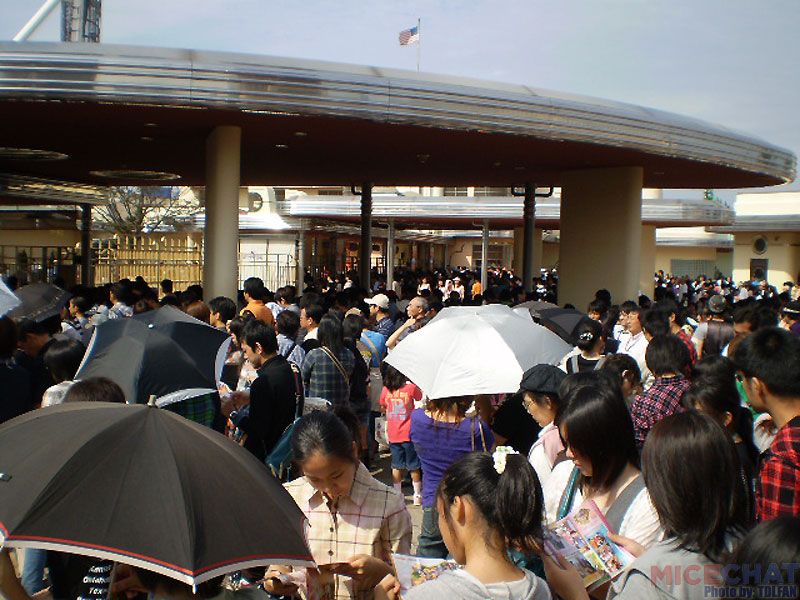 Snack of choice: Pumpkin Churros.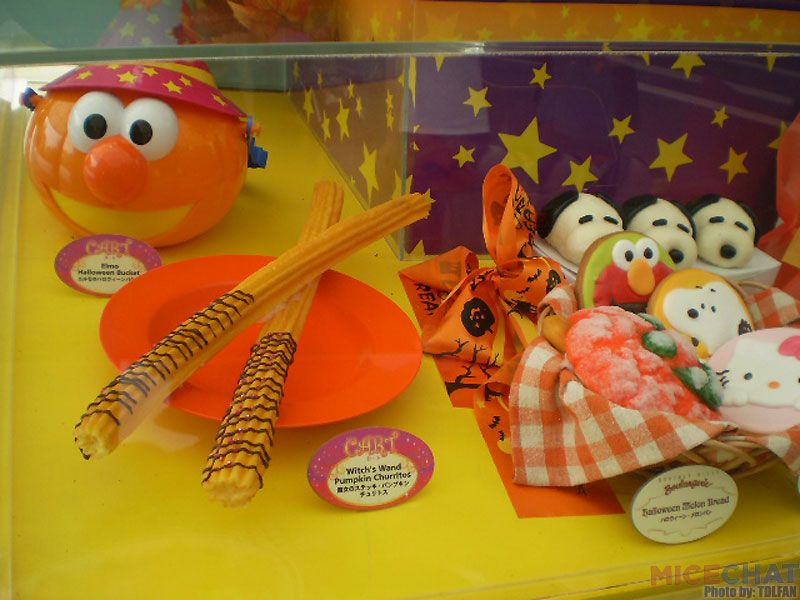 Ears anyone?
The Universal Studios Store is packed with Halloween merchandise.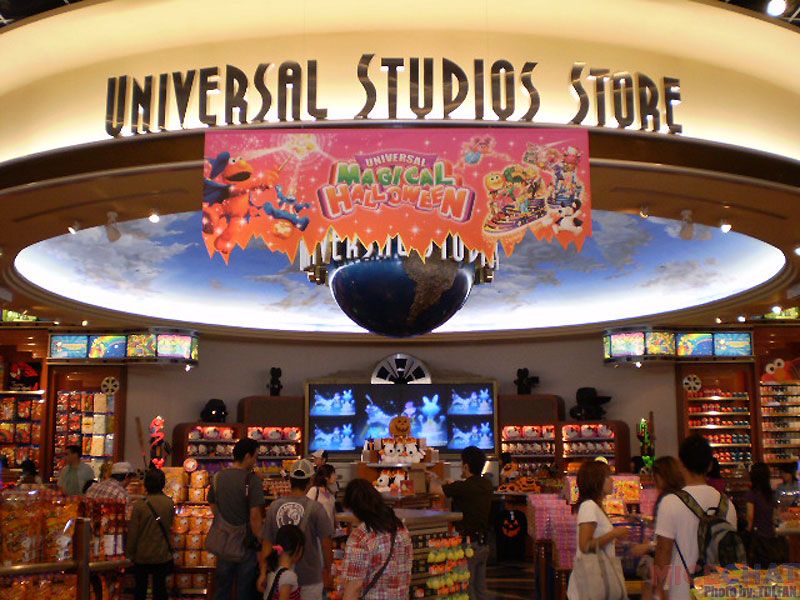 "ET Adventure" is history, but this side attraction is now opened. "ET Adventure, The legend". TDLFAN did not do this attraction as the line was 110 minutes long and there is NO Express option.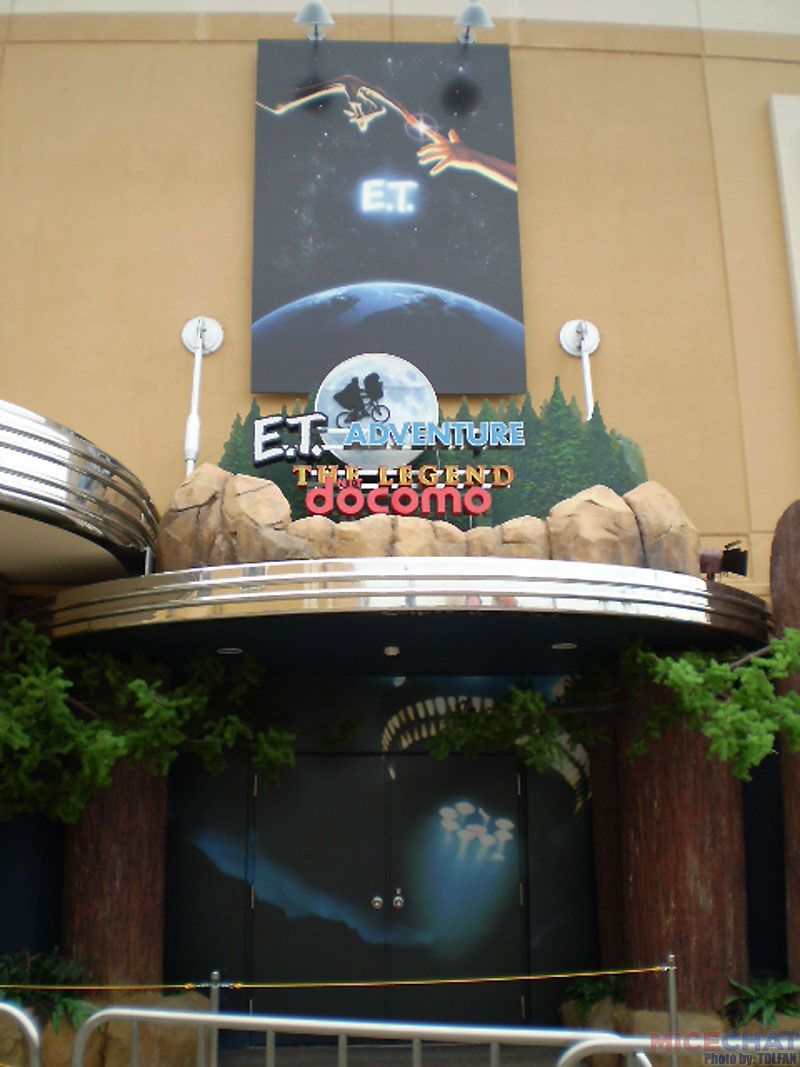 Cute Halloween decor can be found all over the park. Like TDR, they do go all out in decor.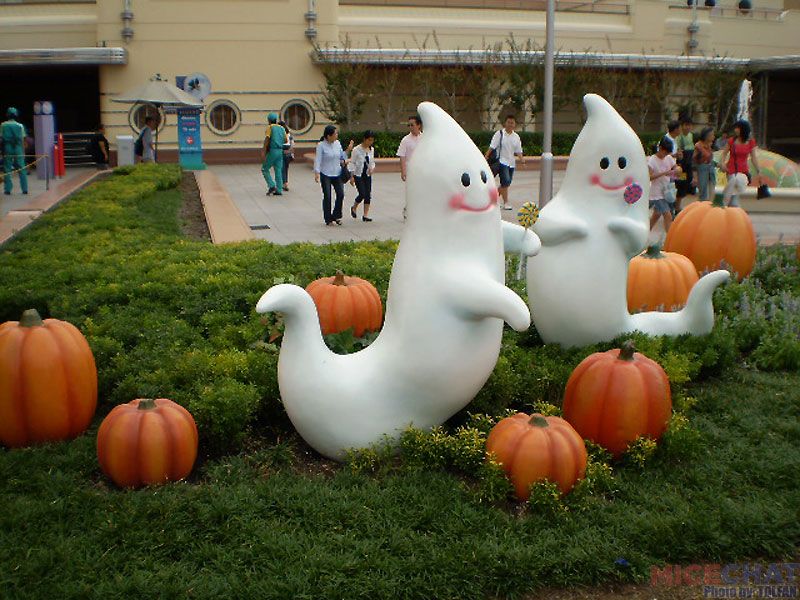 TDLFAN loves this Hot Dog stand.. It has more 3D theming than most C-tickets at WDW's MK.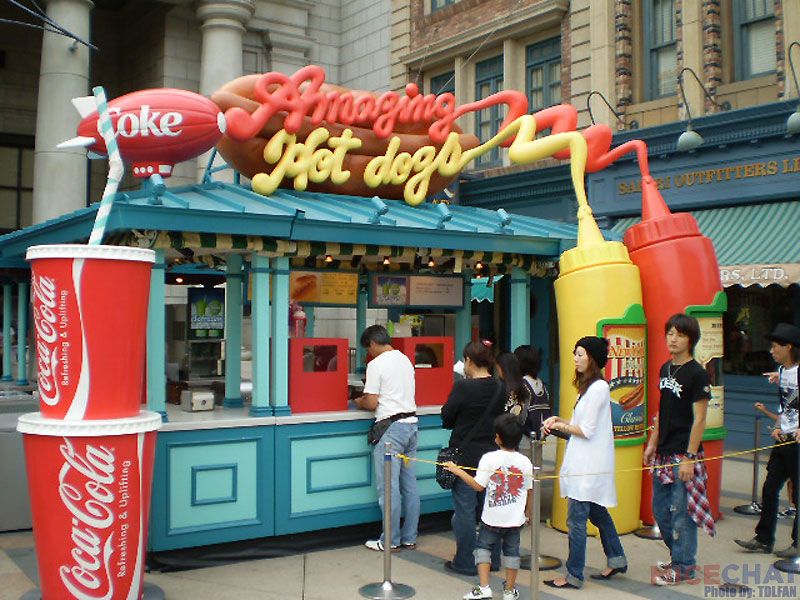 New York Street sets.. look closely, we are NOT in Orlando. Here in Osaka, even the floors are much nicer in this park.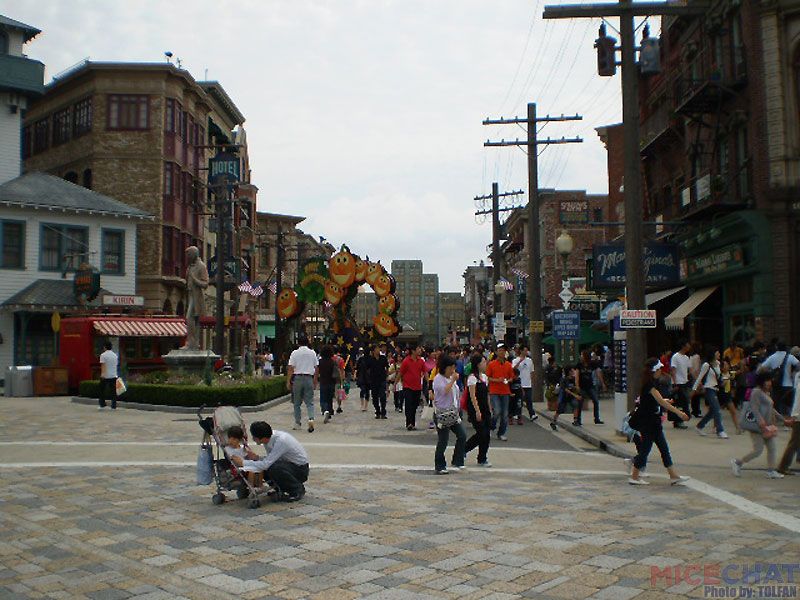 Yes, you too can buy this plush and walk around the park in style.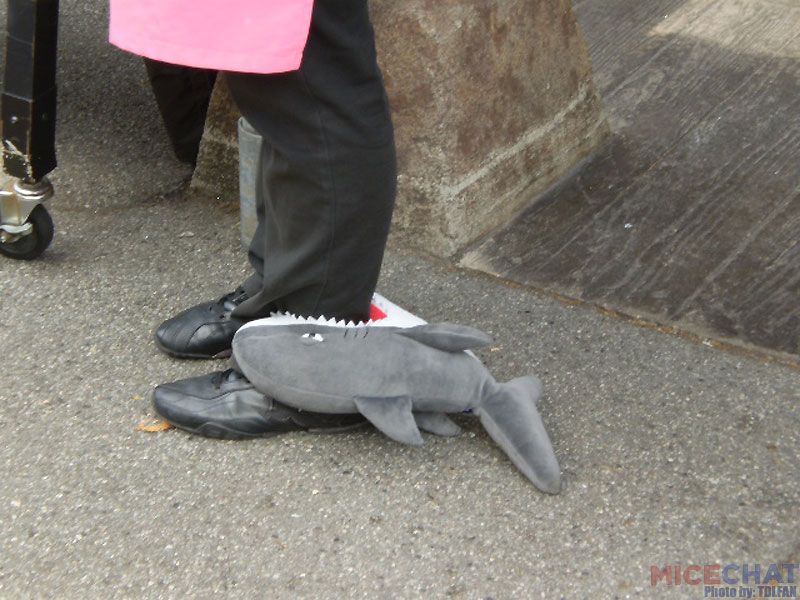 Snoopy's Studios.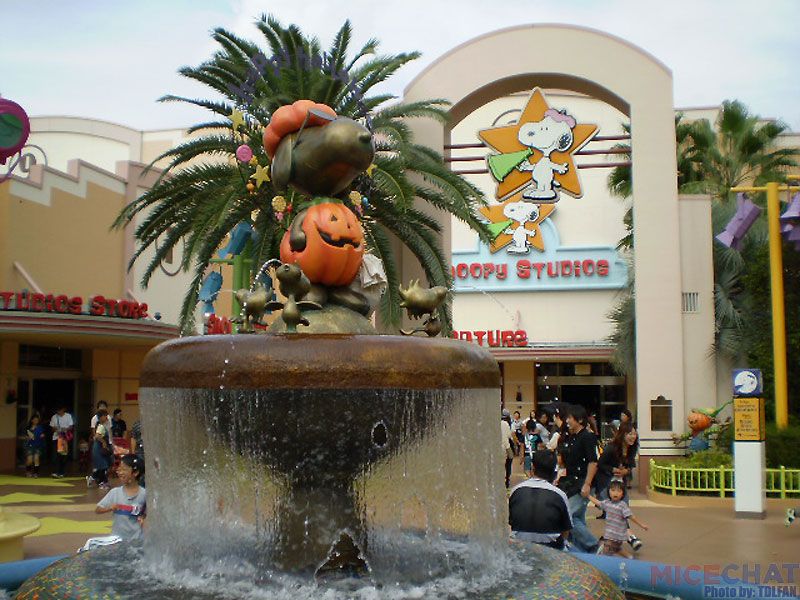 Land of Oz.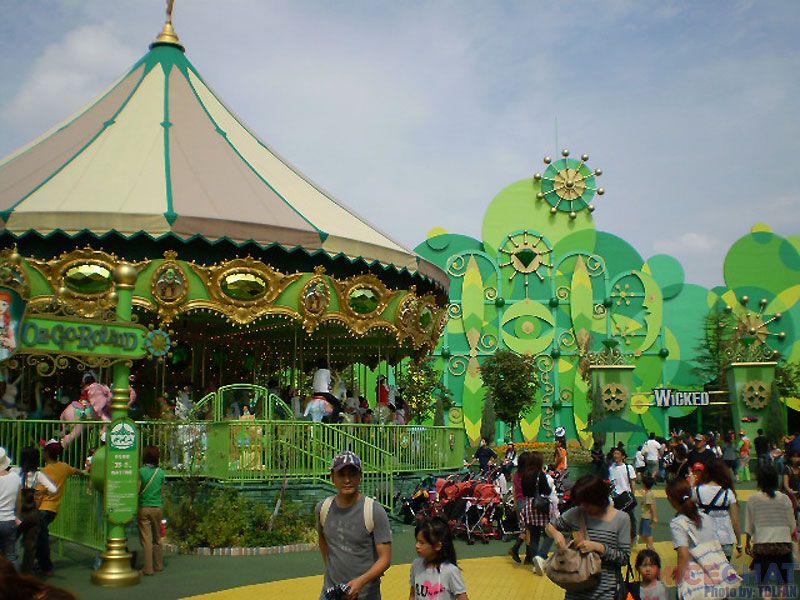 Hollywood Boulevard.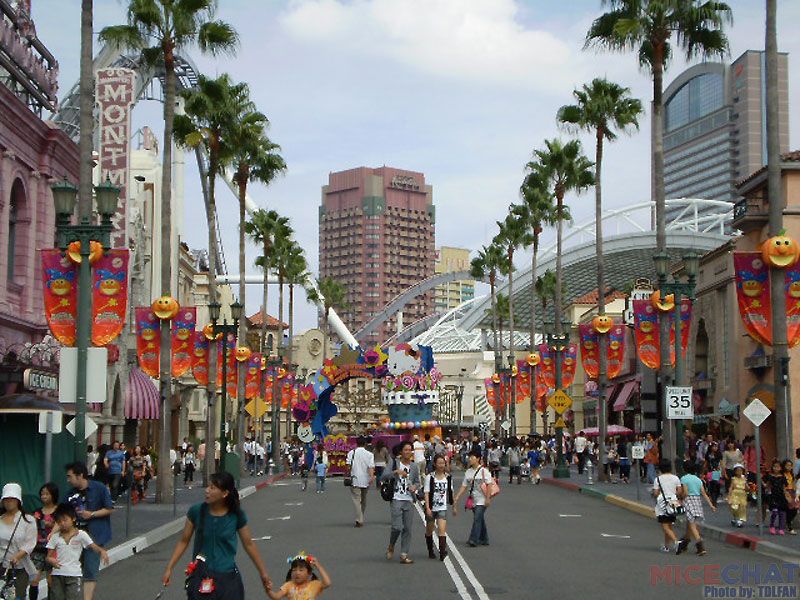 During the show "Elmo's Halloween Audition" (think American Idol in costumes), Ernie and Bert dress up as Franky and the wolfman.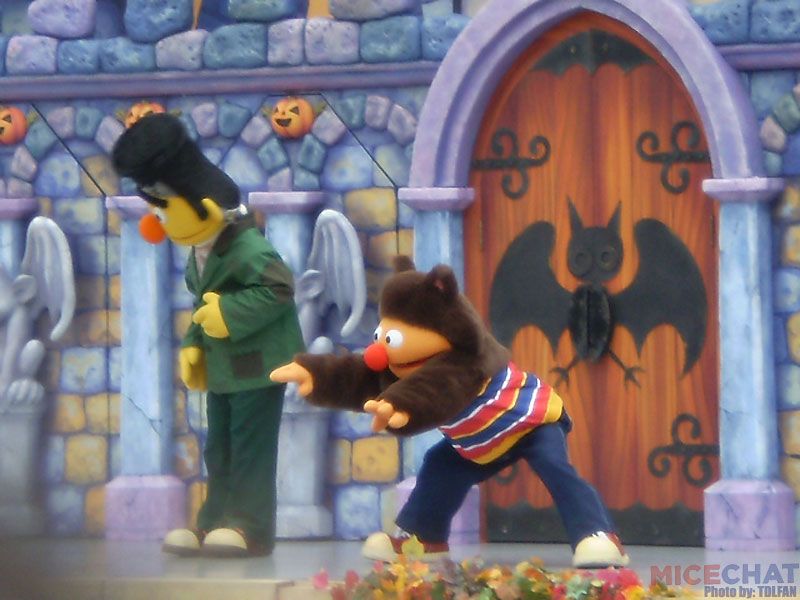 "Elmo's Halloween Audition" show finale.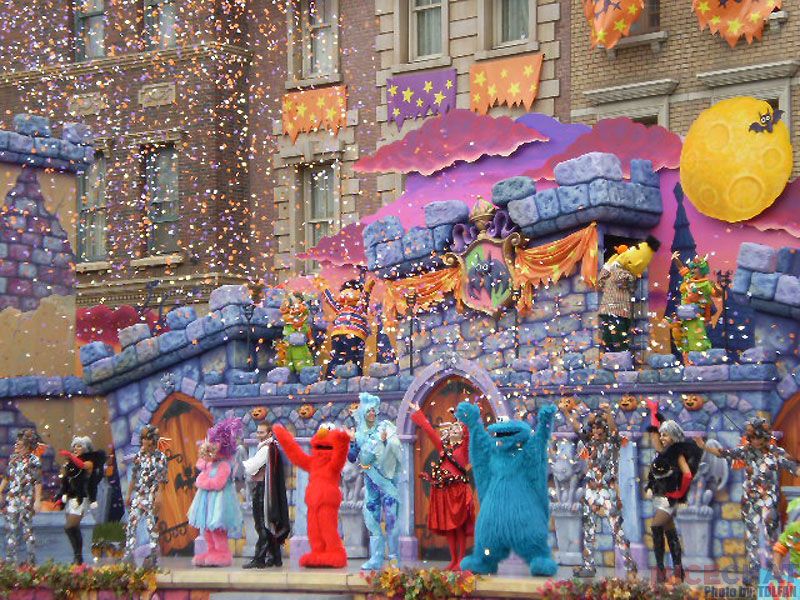 Universal Studios Japan was really crowded on this day, with wait times at most attractions to be over 2 hours.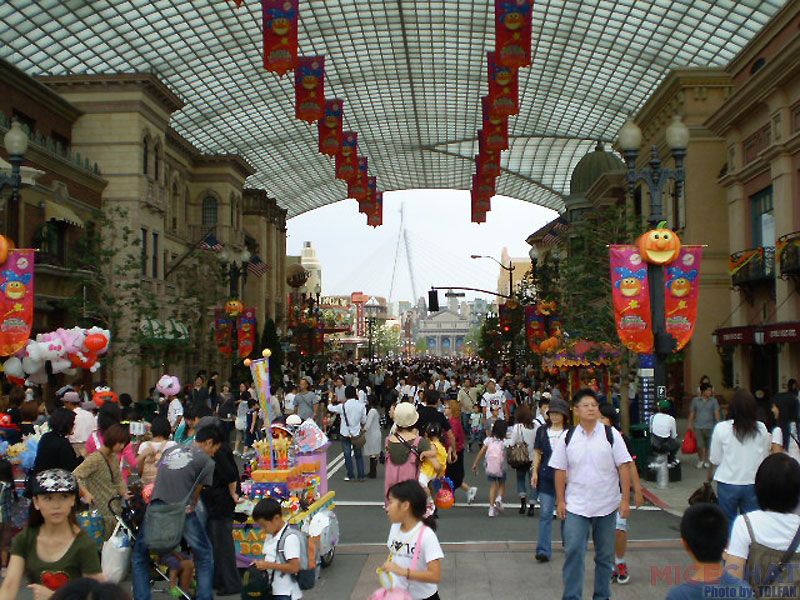 "The Halloween Character Parade" steps off daily and it is fun for the entire family.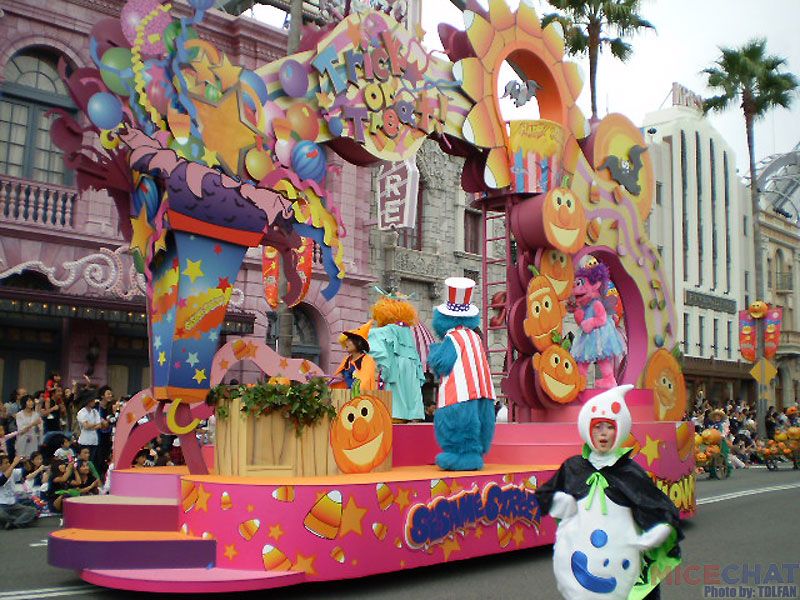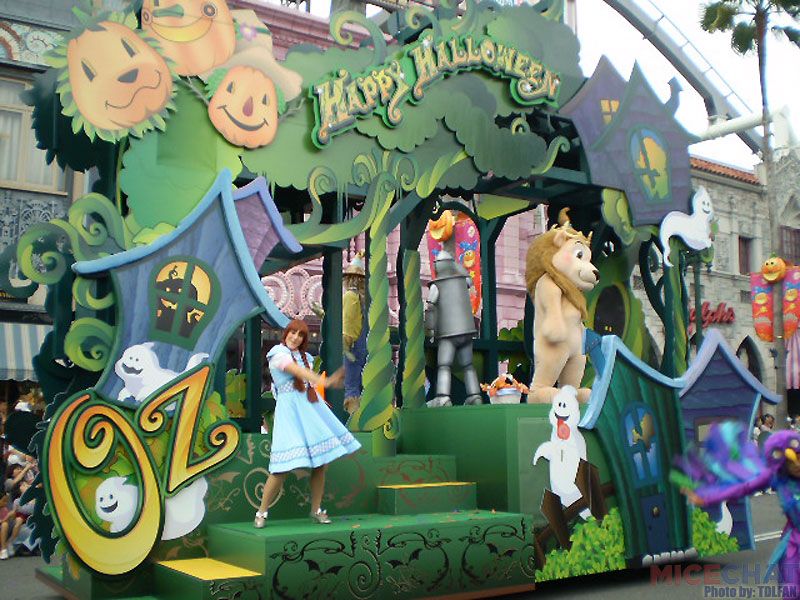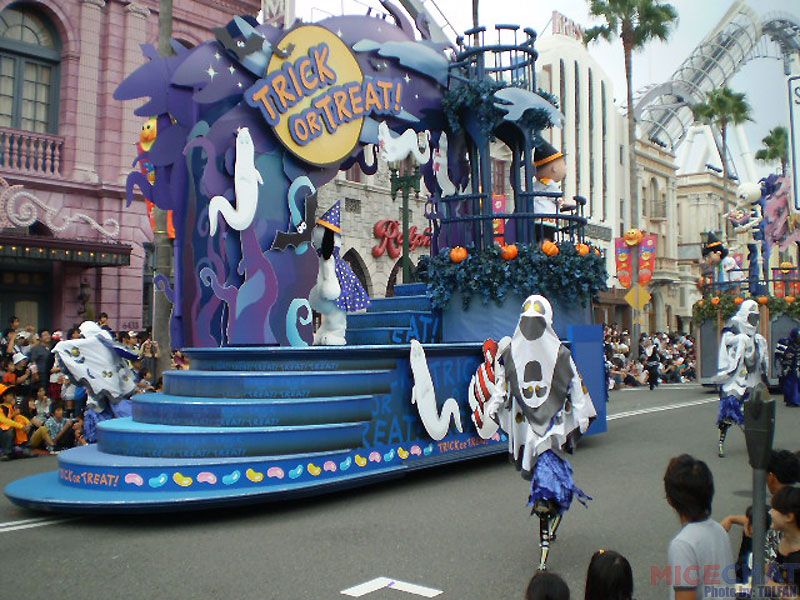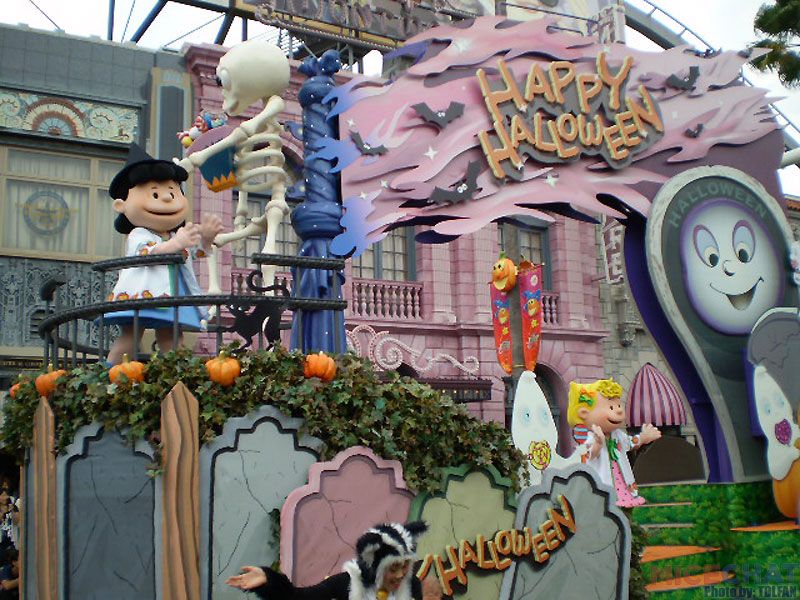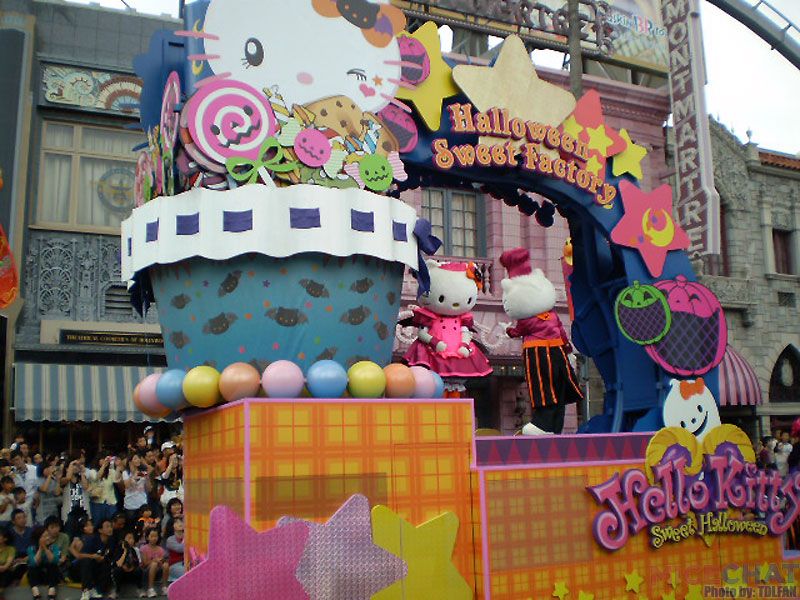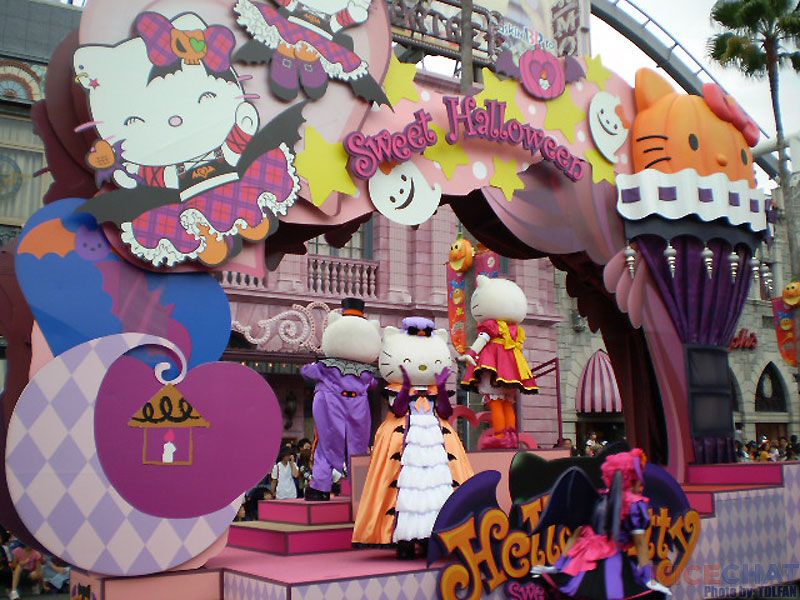 The Halloween parade features several confetti blasts... but look closely! The confetti is cut in bat shape, so it appears that hundreds of baby bats are flying above!! Very imaginative!!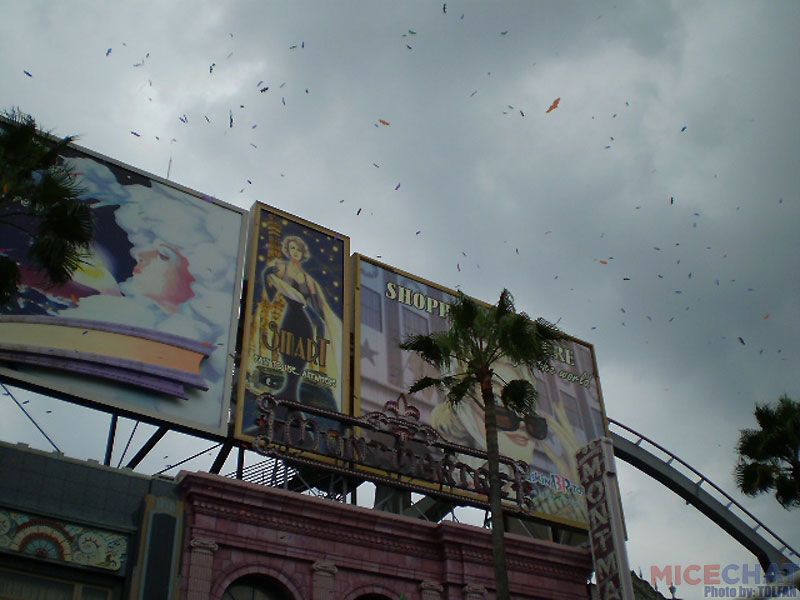 At night time.. real ghosts appear on Hollywood Boulevard, as guests await this evening performance of the electrical parade. YES, you read that correctly,
electrical parade
at Universal!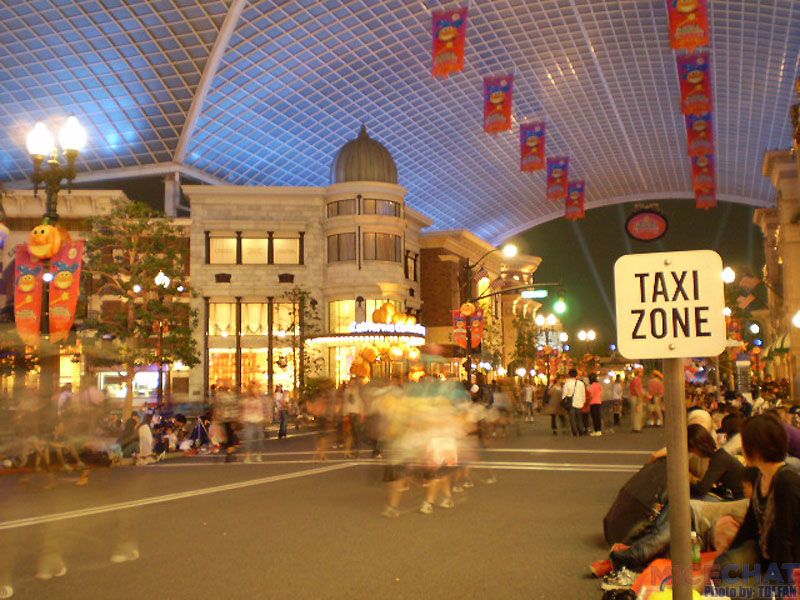 The fabulous "Magical Starlight Parade" begins. TDLFAN was quite surprised at the high level of quality of this parade. The floats are tall, the lights are very very bright, hundreds of performers wear many fabulous costumes, and there are a lot of new special effects that frankly in some floats, surpasses what TDL does with their "Dreamlights" parade. It makes all other electrical parades obsolete.. and these pictures do not do justice.. One downside to this parade: it draws way too much from Disney's parades.. offering Universal's version of what Alice in Wonderland and Cinderella, or even Aladdin would be. A rip off of Disney? Yes and no. These ae folk tales.. and Disney does not own them.. however, it would have been better if Universal had used original theming and storylines here. Nevertheless.. the parade is stunning to watch and a 'must-do' when you visit USJ.
Here, Elmo opens the parade..
...followed by the signature USJ characters. (These floats do 360 spins)
Alice's Adventures in Wonderland.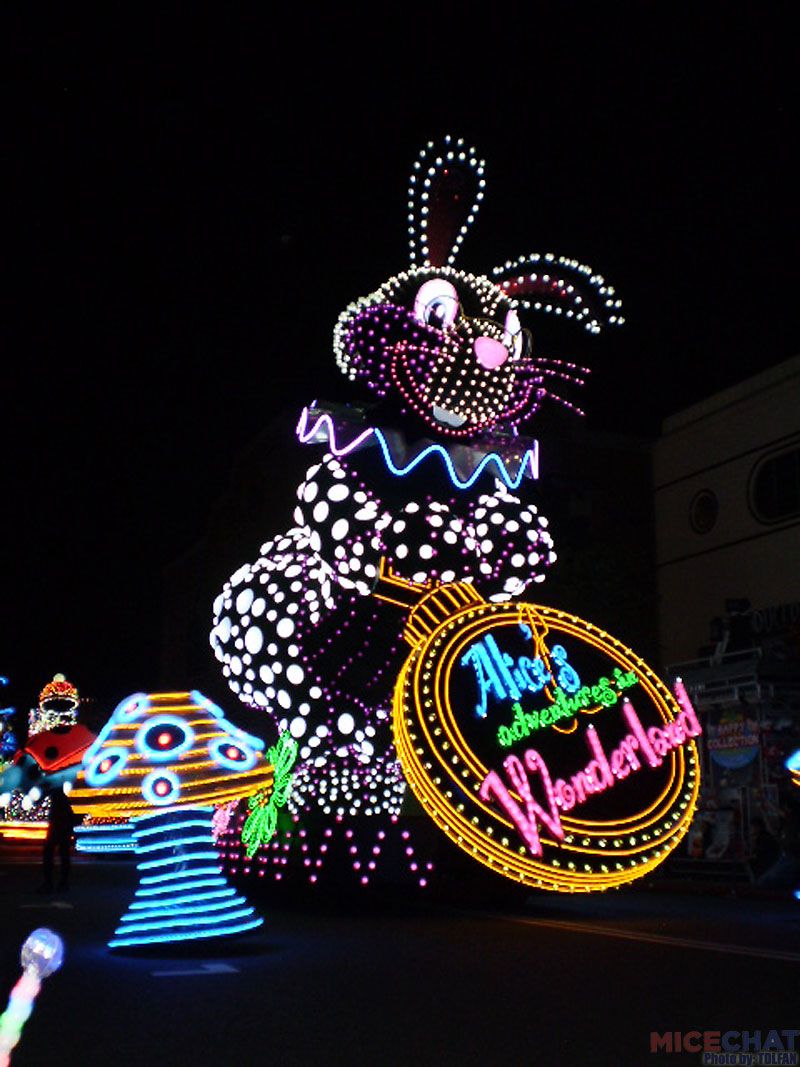 Arabian Nights. This is TDLFAN's favorite sequence of the parade.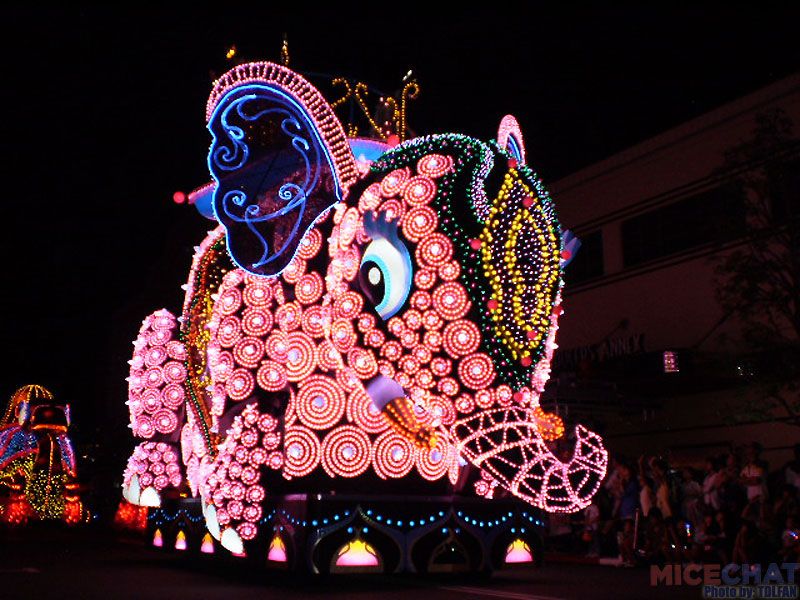 Is that... Abu?
Cinderella sequence.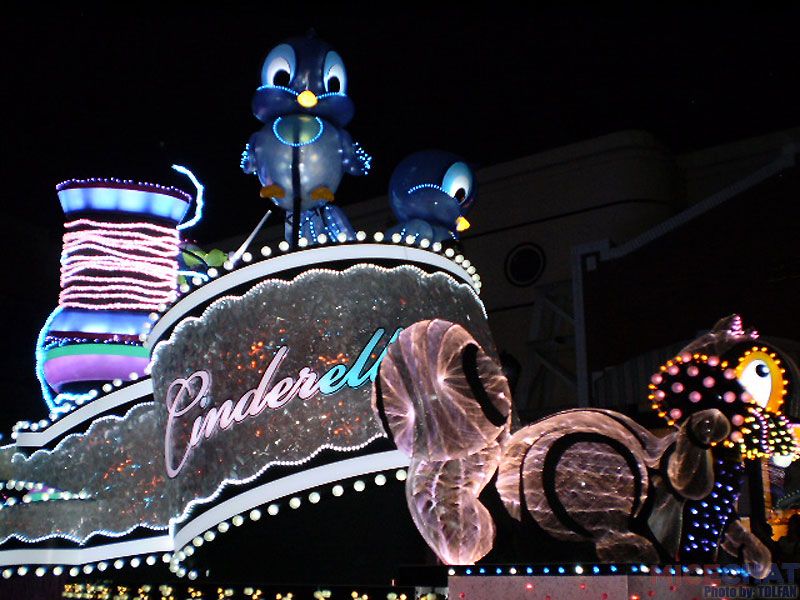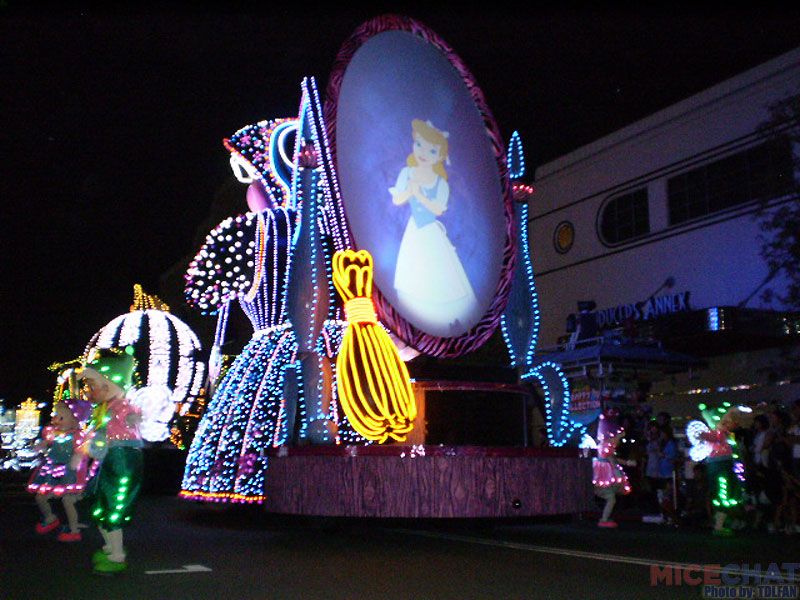 That's Cinderella in white sparkling dress and Prince Charming.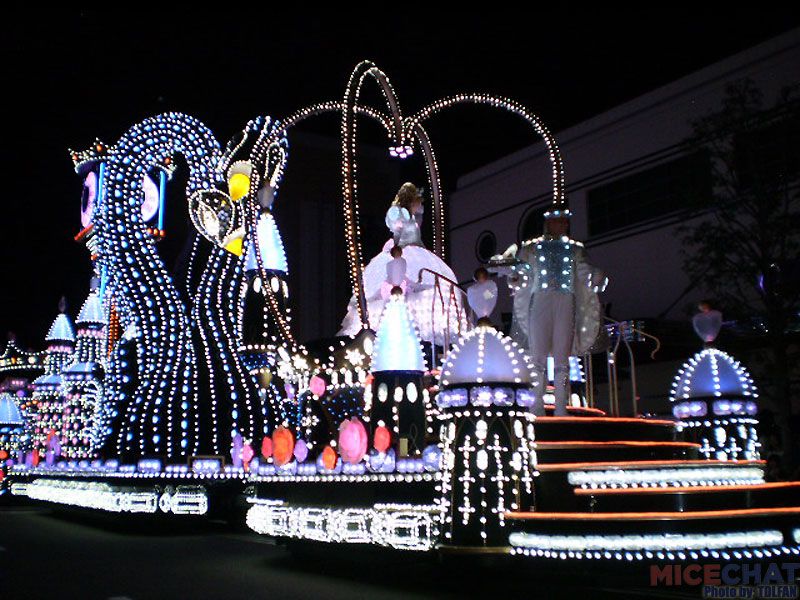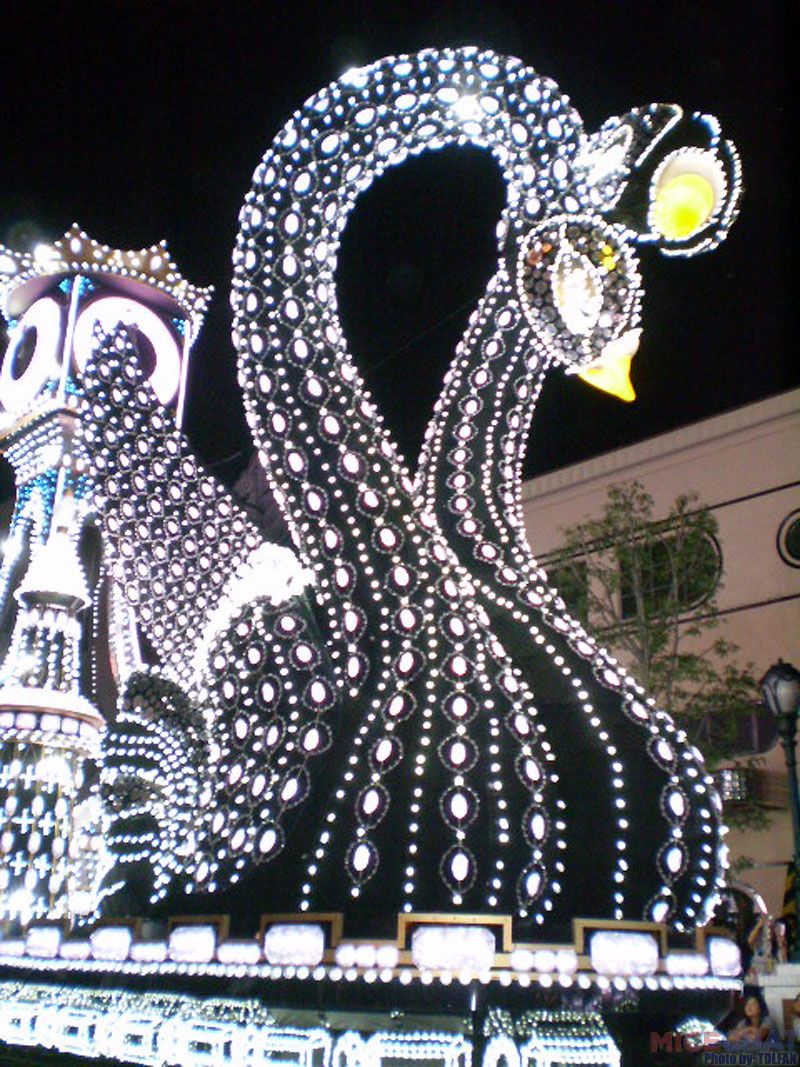 The last float reads.. "May all your wishes come true". This is how the parade ends. Very Disneyfied.
After the parade, the huge crowd rushes out of the park.
Last chance to have your photo taken at the revolving Universal Studios logo sphere.
Good bye and good night from Universal Studios Japan. Note the advertisement for Universal's Wonder Christmas on the archway, which begins in November 5th.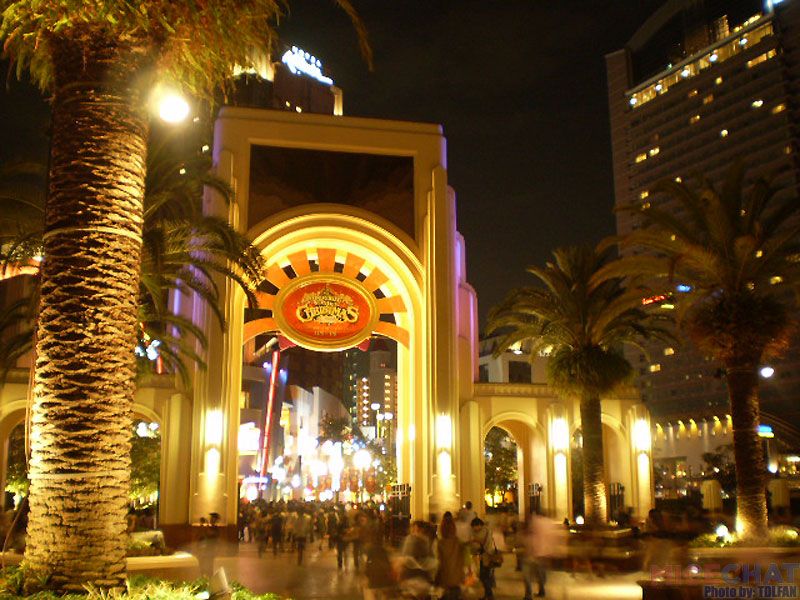 HAPPY HALLOWEEN FROM UNIVERSAL STUDIOS JAPAN!!!!

Part 2 Island of Adventure
SummerInFL finishes up her inaugural trip to Universal Studios Florida with Islands of Adventure.
First Impression walking in the gate. Wow! The attention to detail in this park is amazing. As a person that doesn't really like to shop I wanted to stop and take in every corner nook.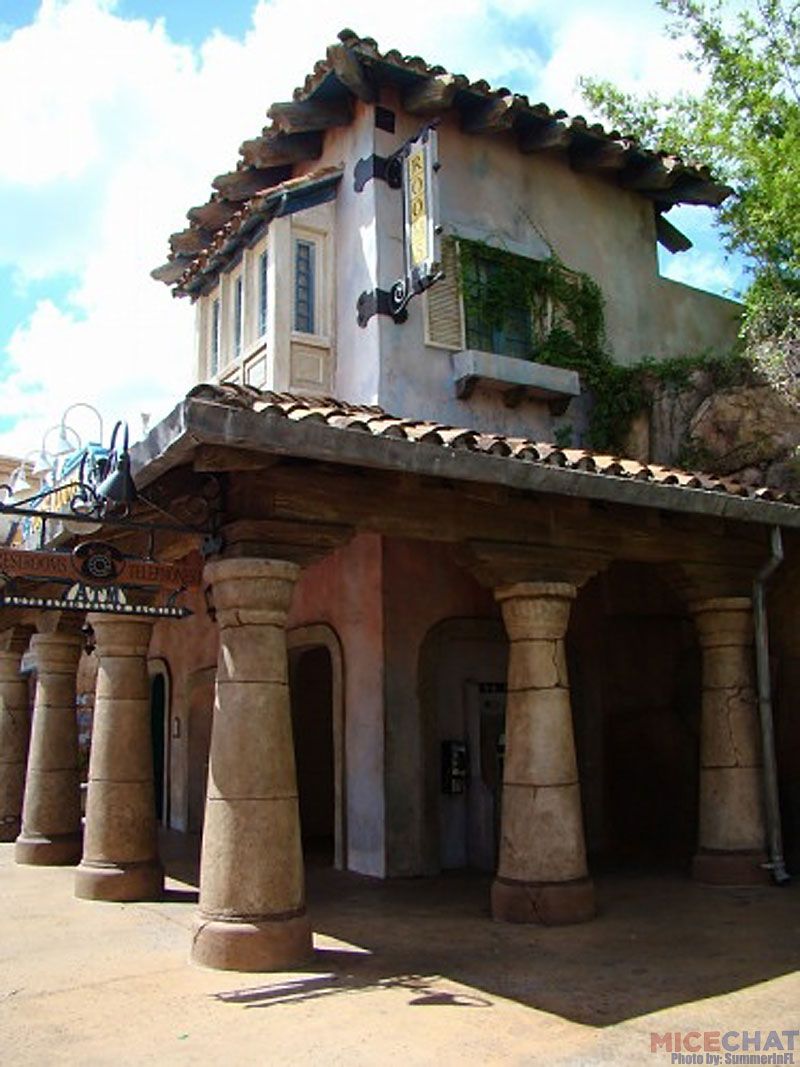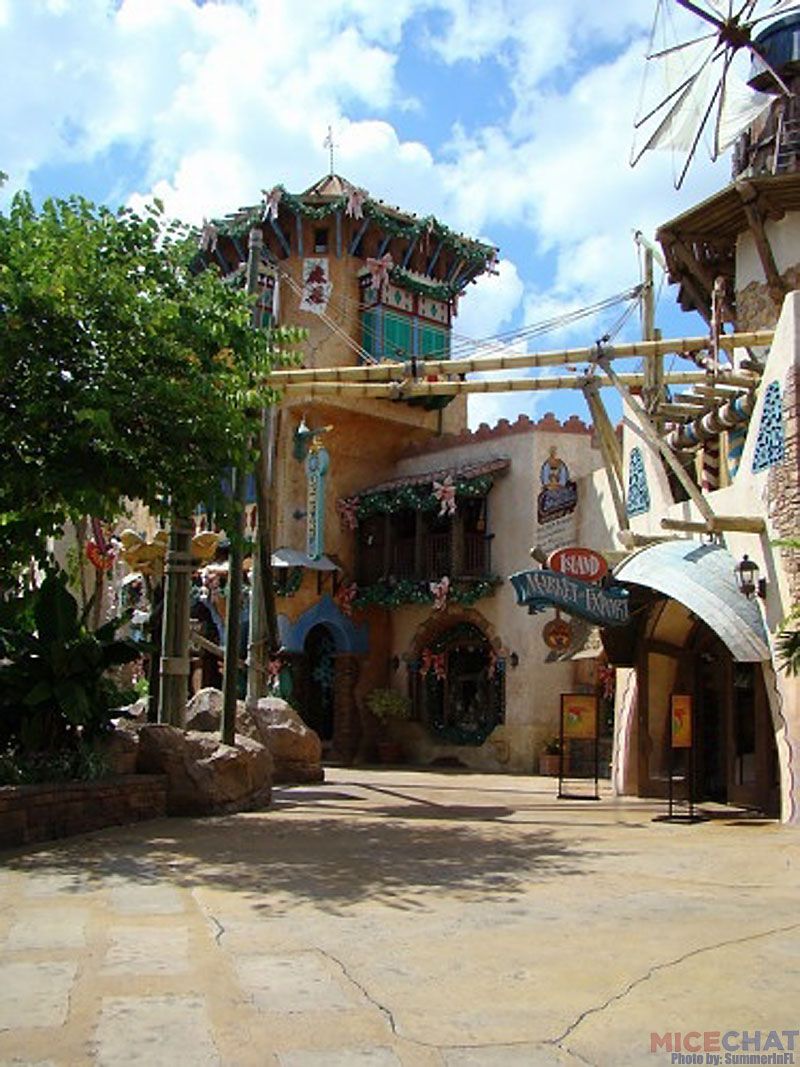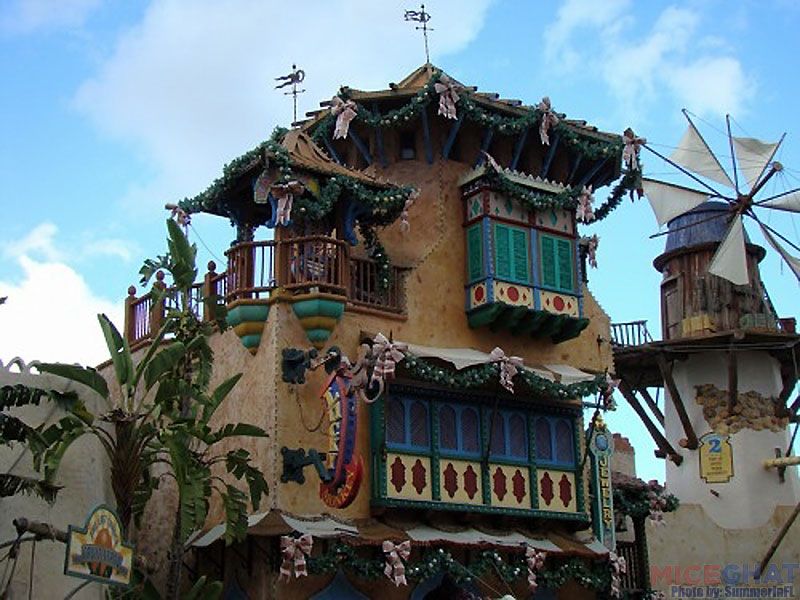 Each land has wonderful characteristics of their own, my favorite was probably Seuss Landing. Who doesn't love Dr. Suess?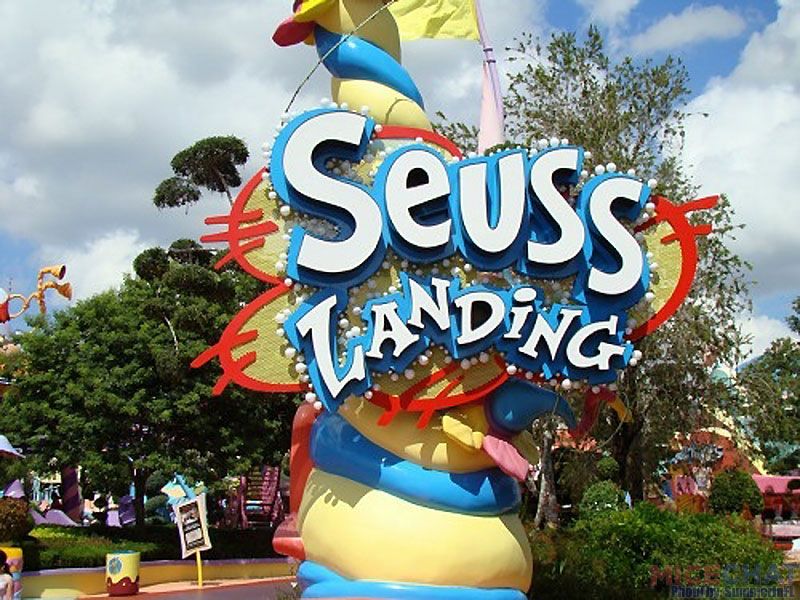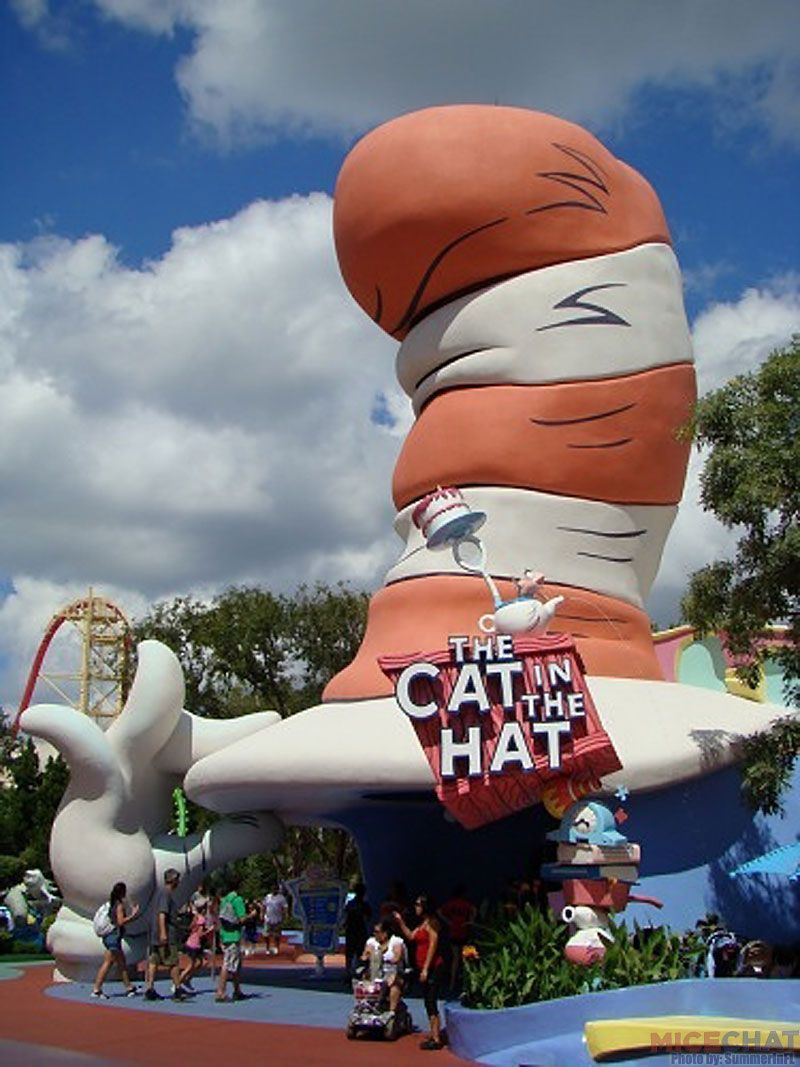 I do not like them Sam I am, I do not like green eggs and ham!
The Dark Continent makes you worry you'll anger some God for fear of being smited. Luckily I had a trusty tour guide to get me through the temple.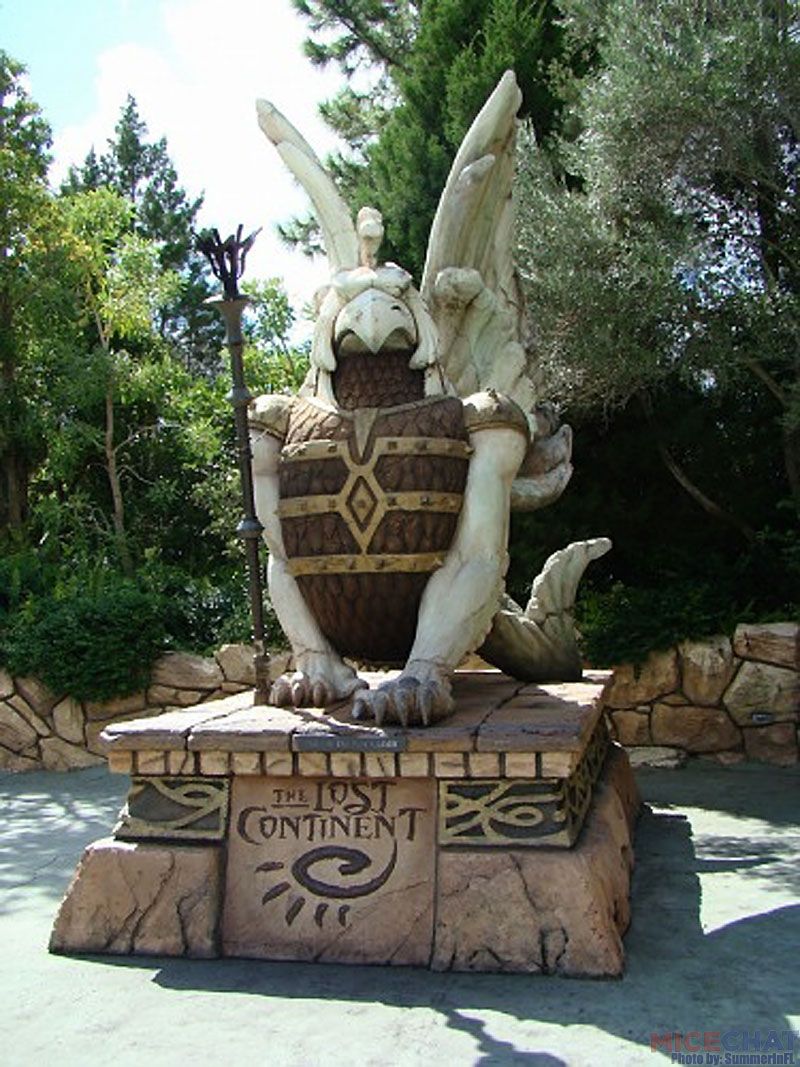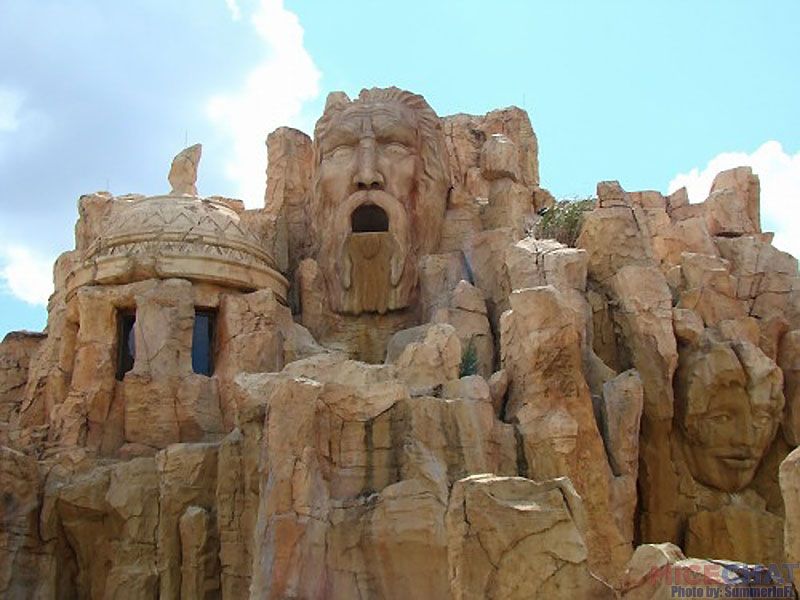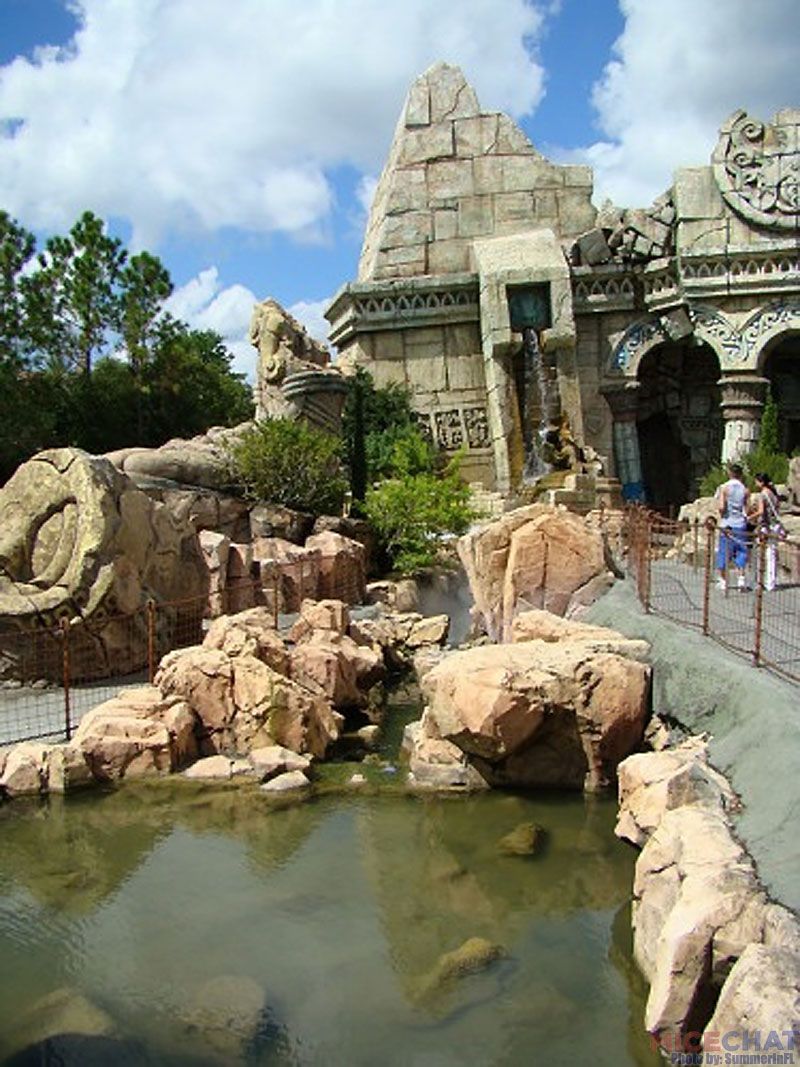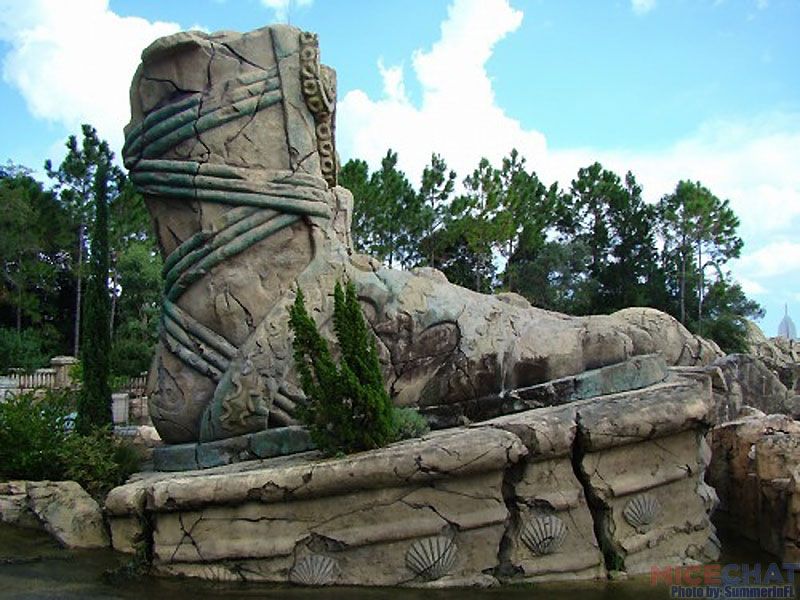 Toon Lagoon pops you right into the Sunday Comics for many wild and wet surprises!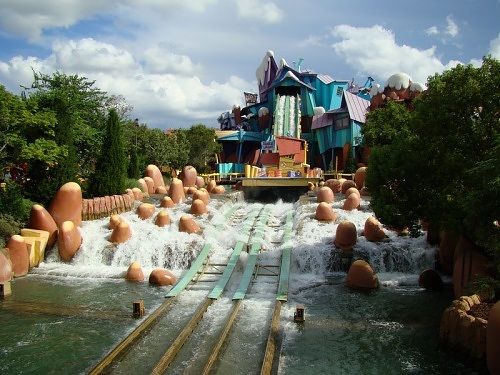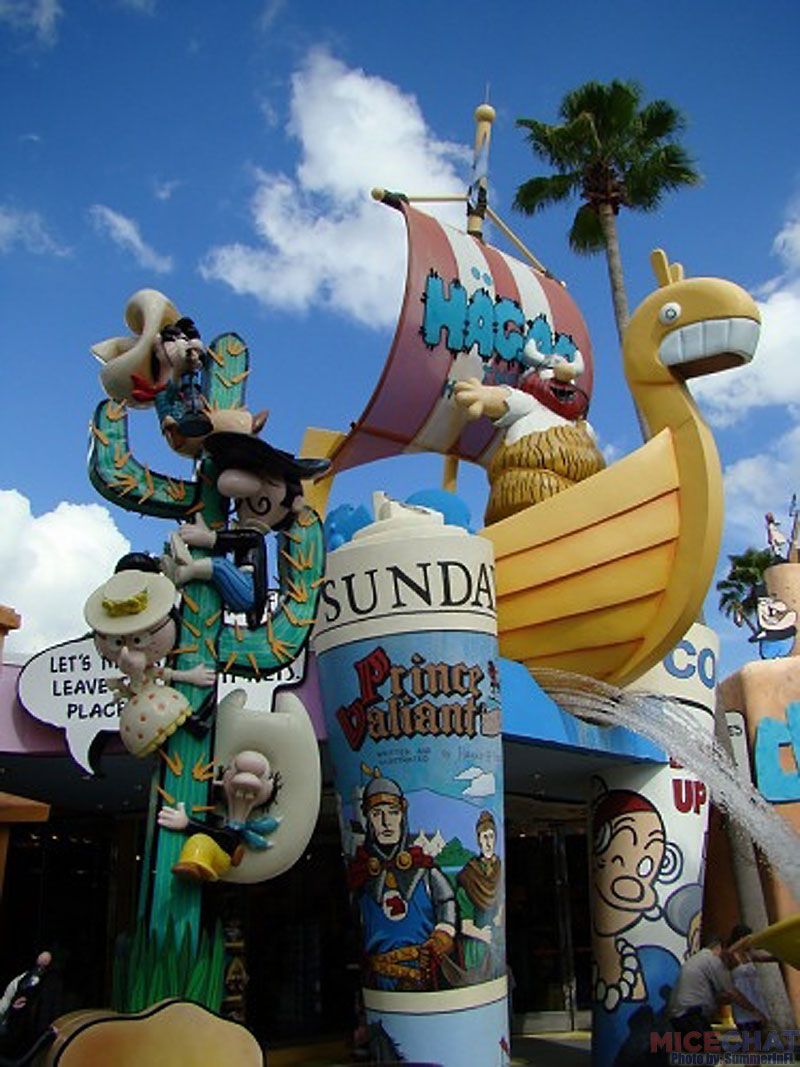 Marvel SuperHero Island appeals to the comic book geek in all of us.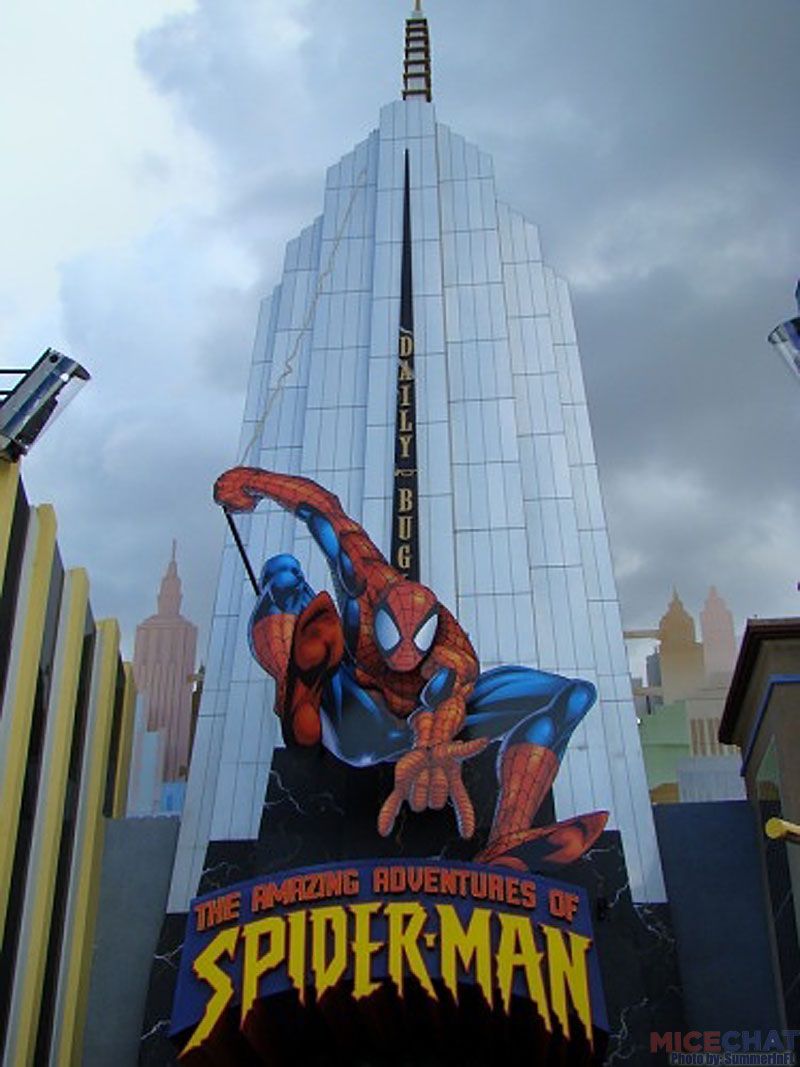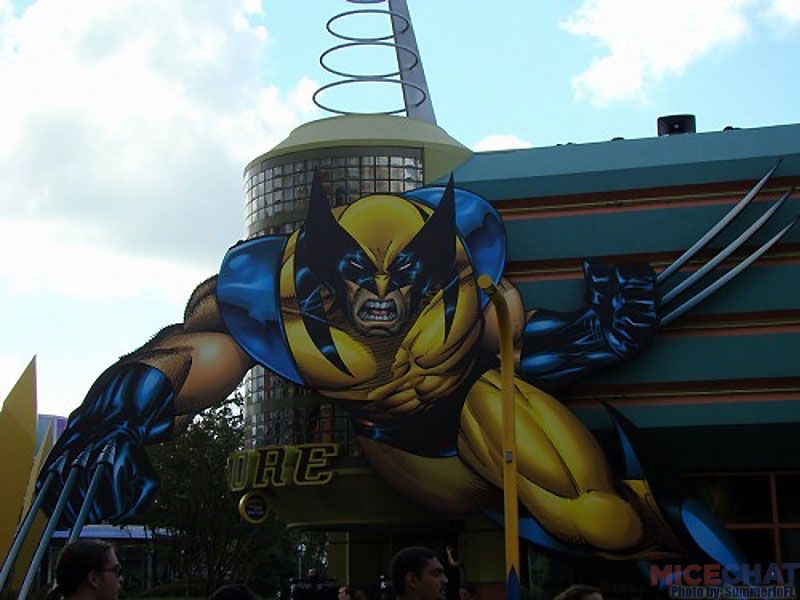 Overall IOA was a beautiful park, the theming was wonderful but the attractions didn't really live up to the level of detail the rest of the park had. I still had a wonderful time at both parks and my children and I had had a great time exploring. Both parks were laid out nicely and touring the parks flowed well, adding in the nice balance of theme and I can see why people enjoy what Universal and Islands of Adventure has to offer.
[/CENTER]
Tallinn, Estonia



Ian Parkinson and Richard Williams continue their Beautiful Baltic adventure with photos and video from Tallinn Estonia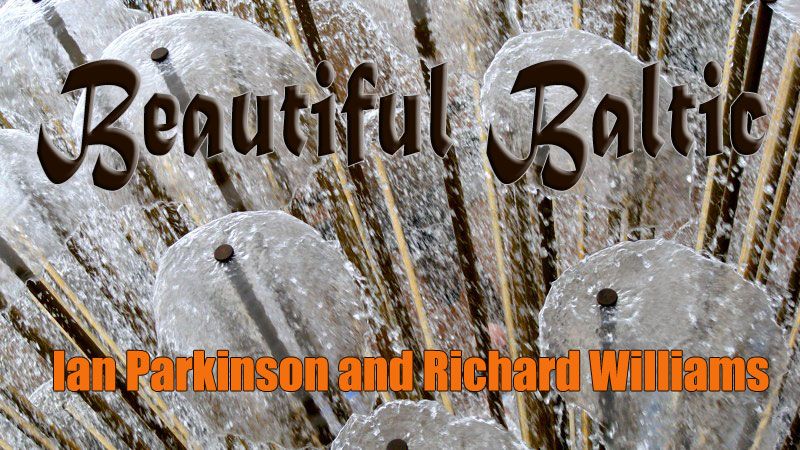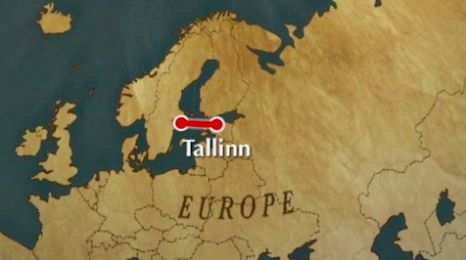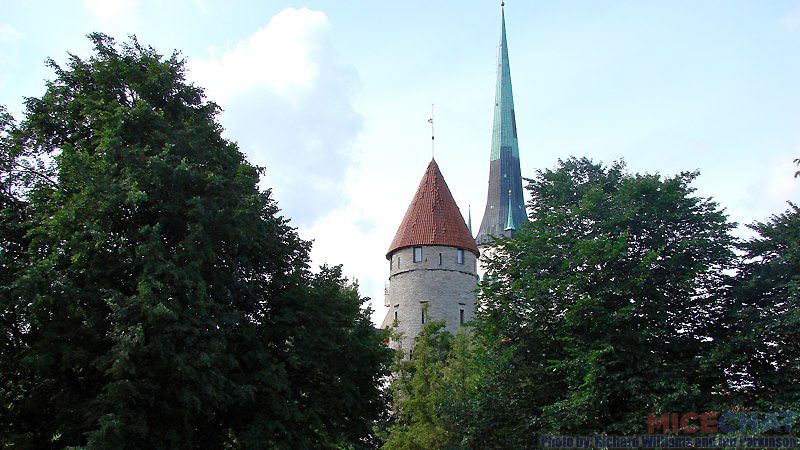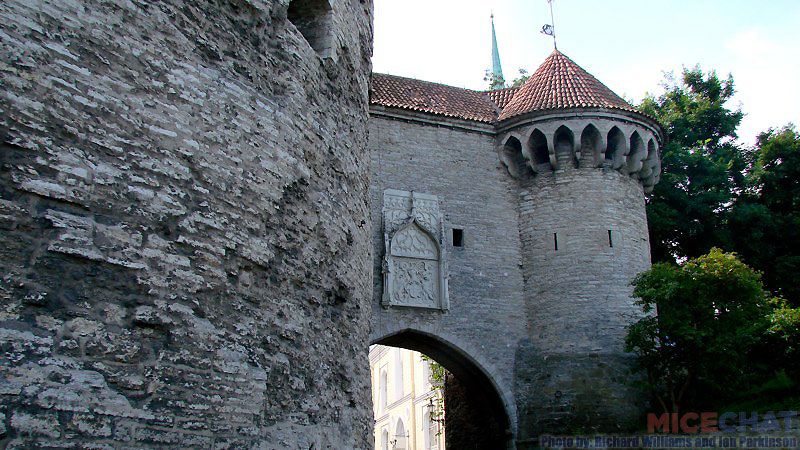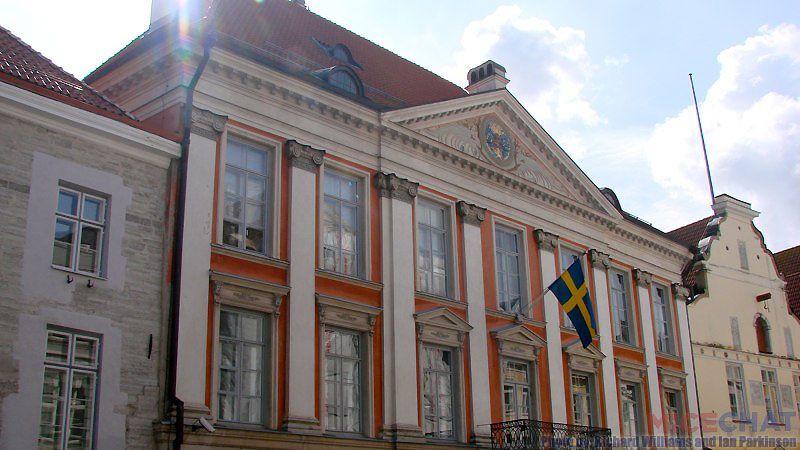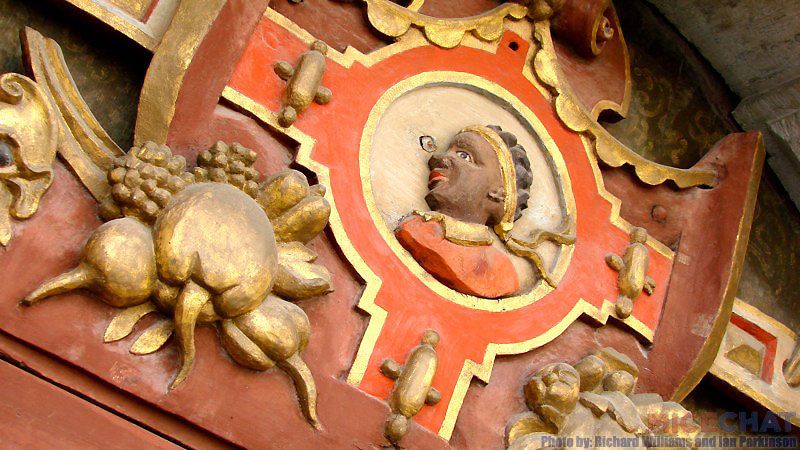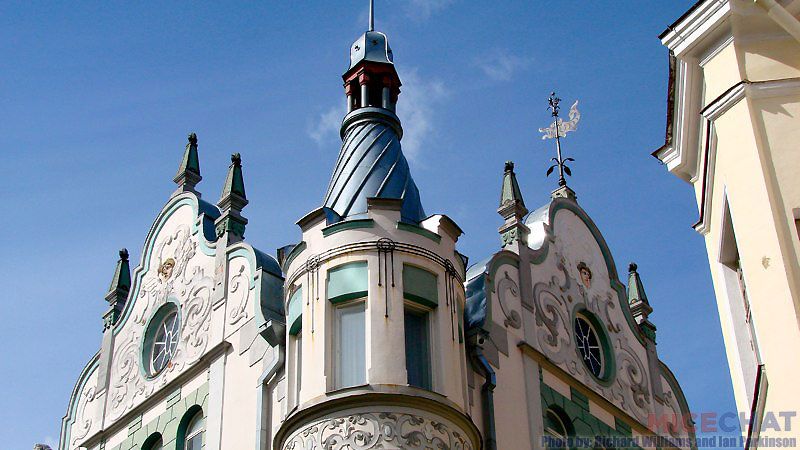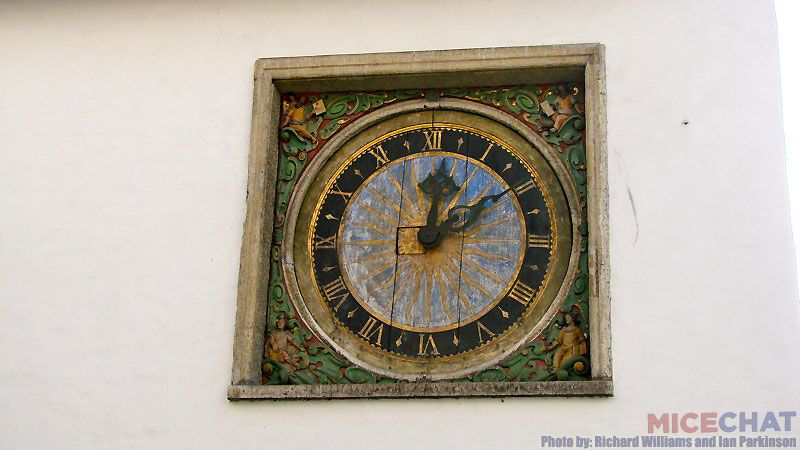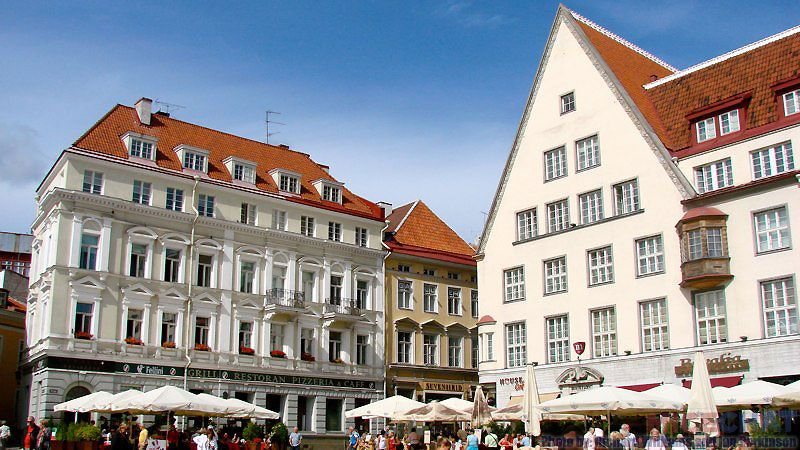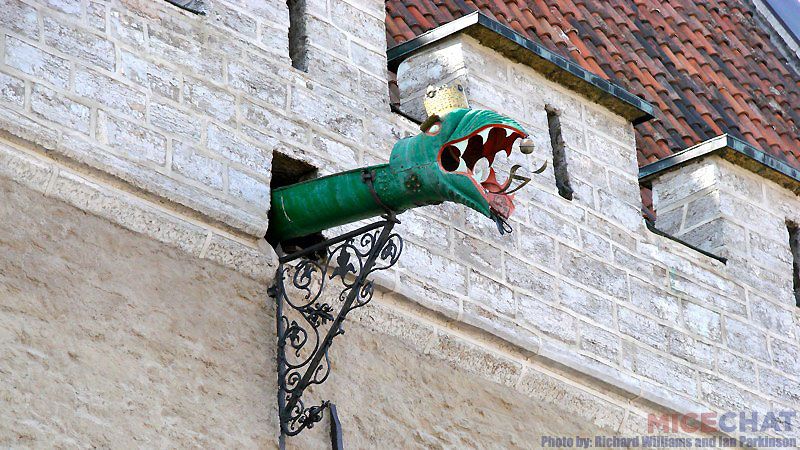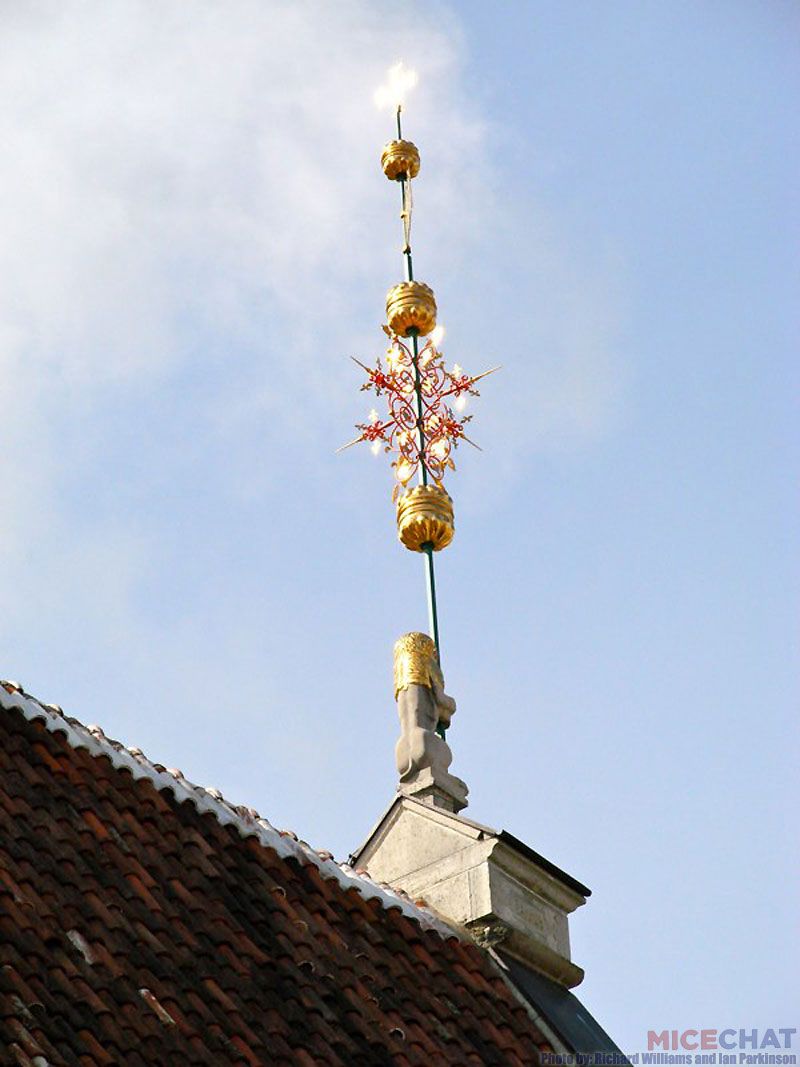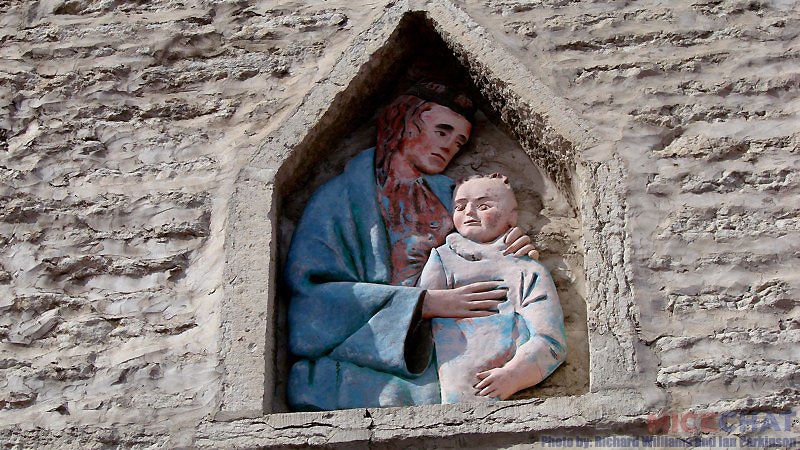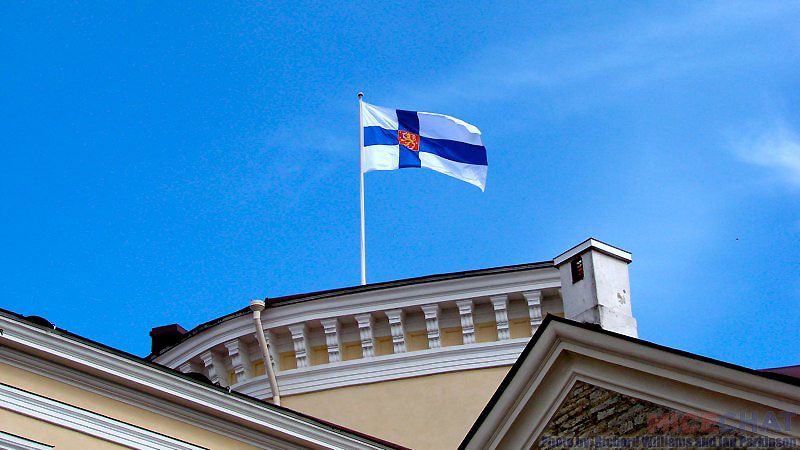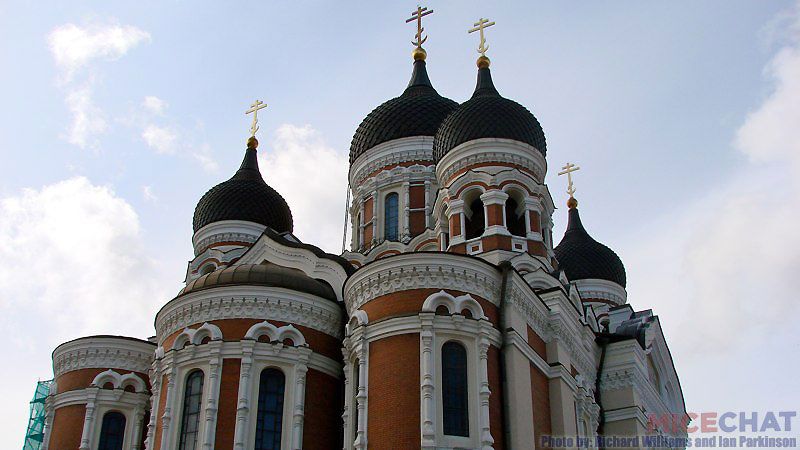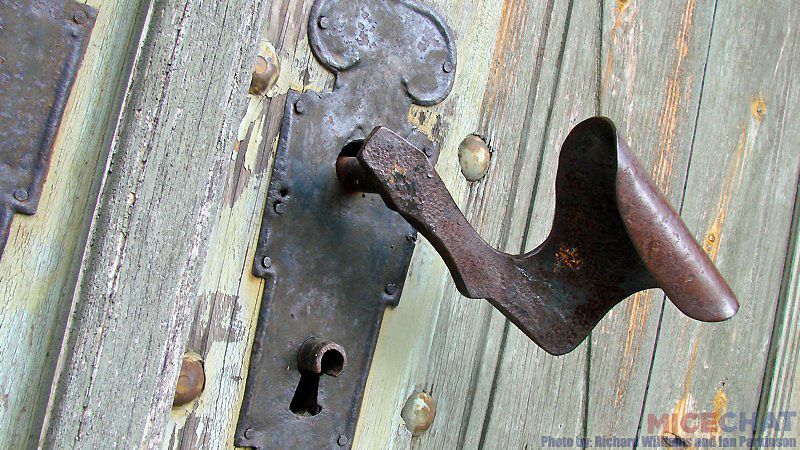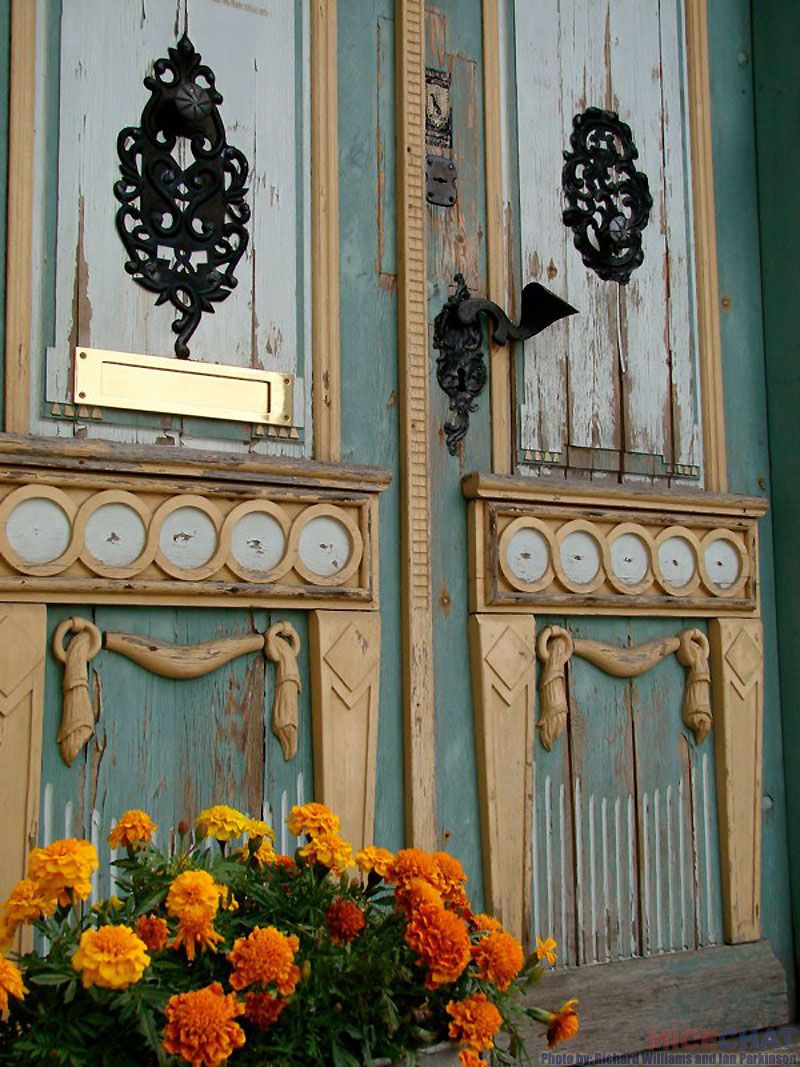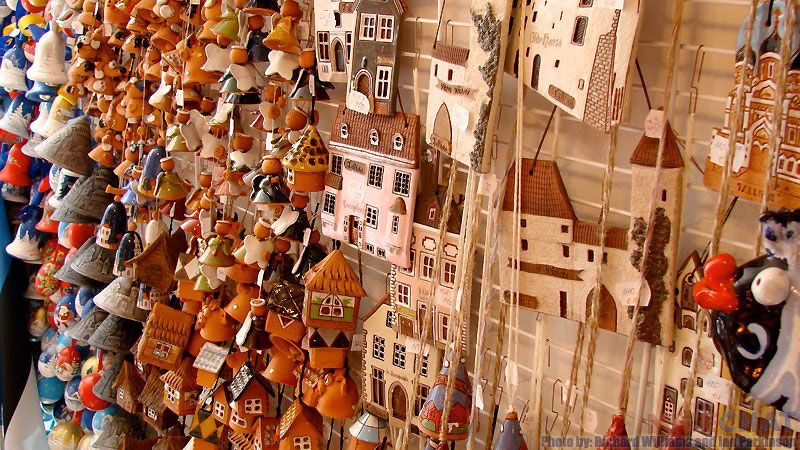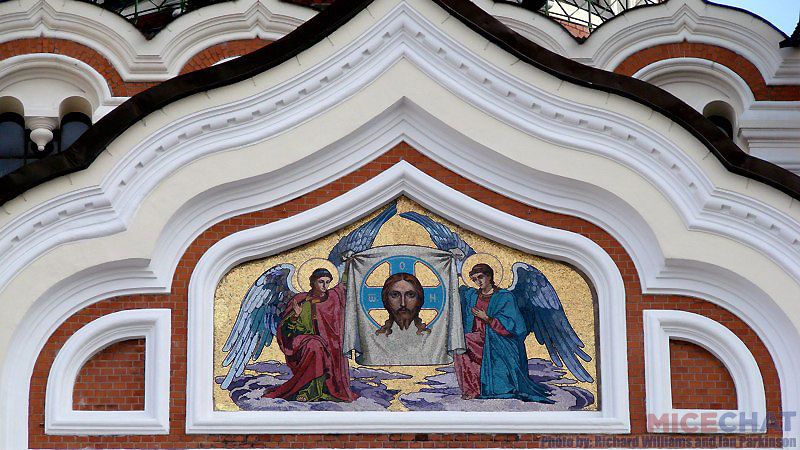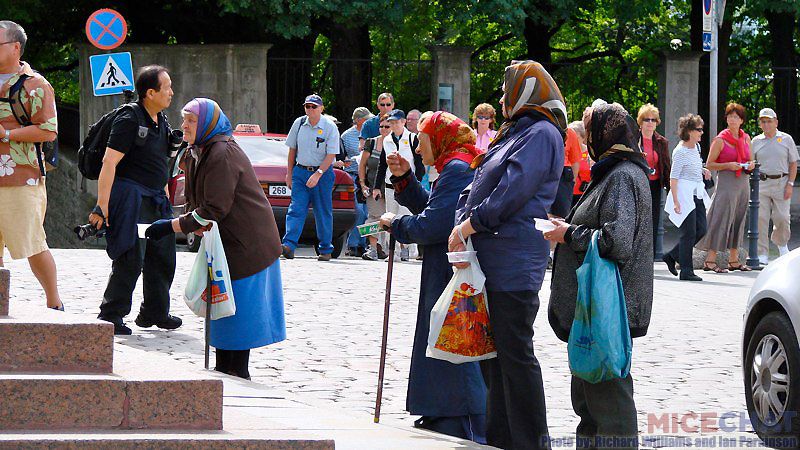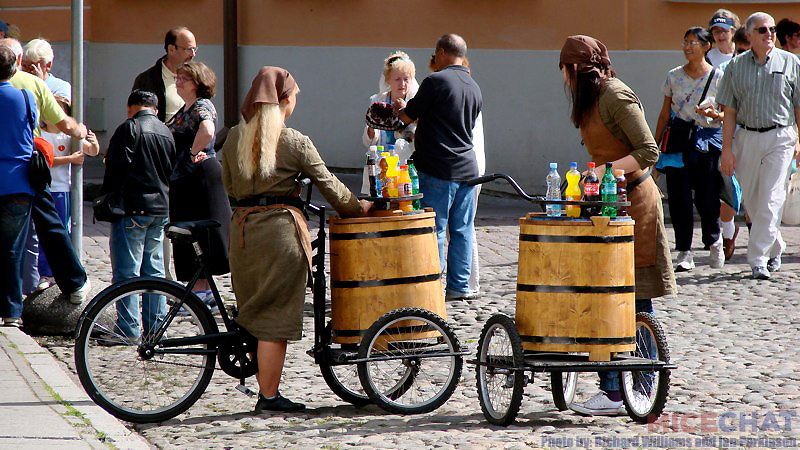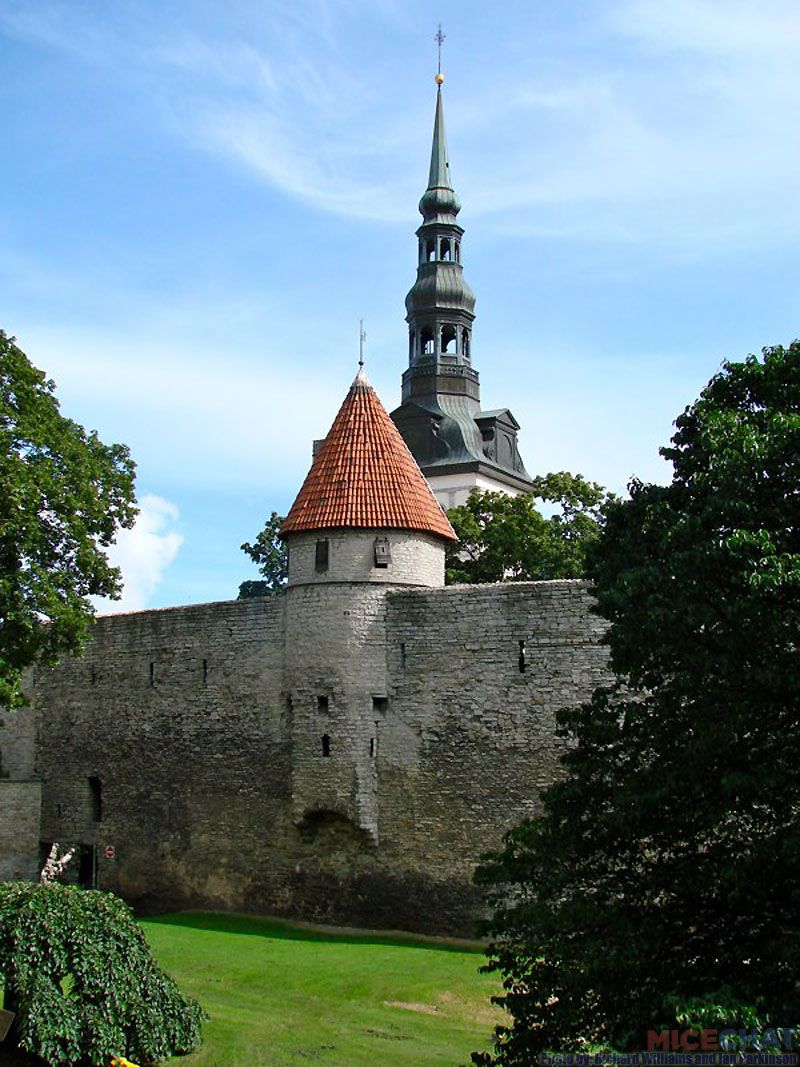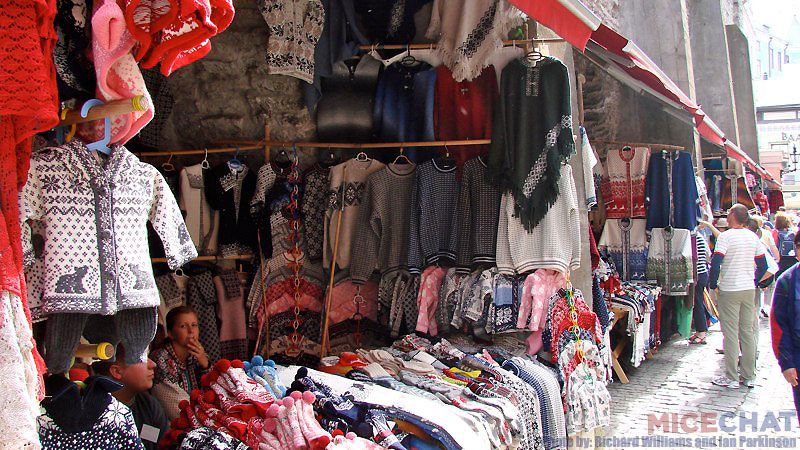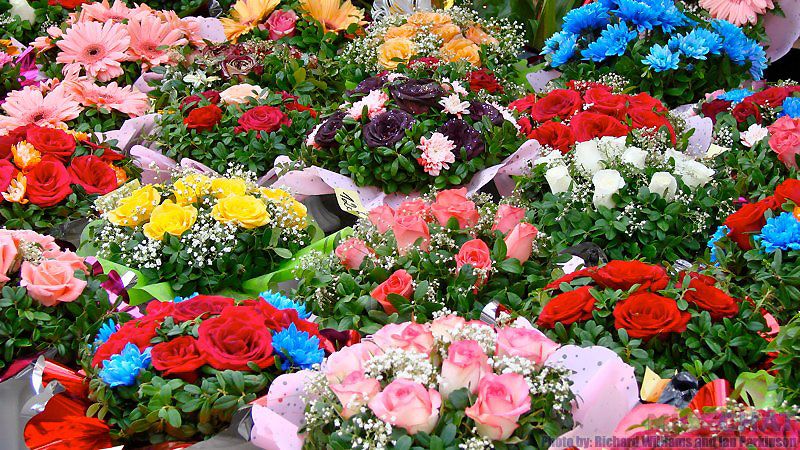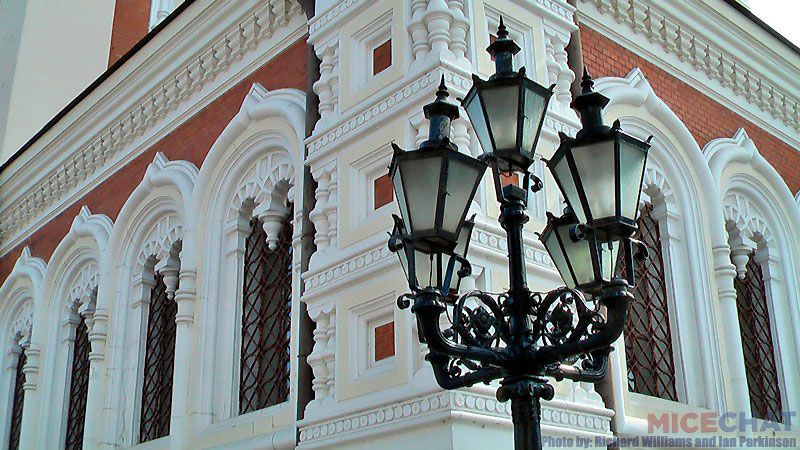 <object width="640" height="385"><param name="movie" value="http://www.youtube.com/v/SWadpkLd8mU&hl=en&fs=1&color1=0x5d1719&color2=0xcd 311b"></param><param name="allowFullScreen" value="true"></param><param name="allowscriptaccess" value="always"></param><embed src="http://www.youtube.com/v/SWadpkLd8mU&hl=en&fs=1&color1=0x5d1719&color2=0xcd 311b" type="application/x-shockwave-flash" allowscriptaccess="always" allowfullscreen="true" width="640" height="385"></embed></object>
Ian and Richard are offering a hardcover book version of Beautiful Baltic at lulu.
And that brings us to the end of another week. Our photographers have just enough time to reload their cameras before we see you all again next weekend. Thank you to all of our wonderful readers, and as always, a huge thank you to our amazing team of global photographers, spies, and gossips:
TDLFAN
Denise
nbodyhome
Preskitt
(mousesteps.com)
SummerInFl
sir clinksalot
MickeyMaxx
CaptPhoebus
Ian Parkinson and Richard Williams
BigPigletFan
Abominable Snowman
Fishbulb
PhotoMatt
Jack
Hollywood 1939
Wixom
Your Editor -
Rixter
Where have YOU been recently? We invite you to share your photos of theme parks or any other destination that may be of interest to our readers. Please feel free to contact me via MiceChat Private Message (screen name Rixter)
or send me an email: oceansiderick@gmail.com.


It is readers like you who make MiceChat such a special place.
Don't miss a single one of MiceChat's Featured Blogs (including the Weekend Update). Add our feed to your favorite feed software or site:
MiceChat: Featured Disney Blogs


Follow us on Twitter