What a week of weather we have had in Southern California! I'm hoping that we are getting all of the rain out of the way so we'll have sunny skies for the MiceChat Fifth Anniversary Celebration next weekend.

If you have ever wondered what Disneyland looks like in a torrential rainstorm, you are in luck. Mac Daddy has documented the recent rain days at the parks and shares his photos with the Weekend Update. Here's what Mac Daddy had to say about Disneyland in the rain. "I am such a park-in-the-rain addict that I went again this morning. There's just something about being in the park while it's raining that makes me drop what I'm doing and head over."

The Disneyland Resort photos that MiceChatter Rogue Pawn shared with us are equally impressive but taken on a beautiful sunny day. These two sets of photos were taken in very different conditions and make for quite a contrast. It turns out the parks are beautiful in any weather.

ichigopara is back this week with photos of Tokyo Disneyland's new limited run show, Power of Music. It looks like a high energy Disney show with a TDL flair.

Inspired by the upcoming changes at Disney's California Adventure, Monorail Man takes us back in time to L.A.'s Union Station. This relic of a bygone era reminds us of the glory days when rail was the best way to travel.

On the east coast, SummerInFL has photographed Walt Disney World's Port Orleans French Quarter Hotel from every angle. This property offers an experience that is unique and its theme is reflected at every turn.

Finally, one week before MiceChat's big anniversary celebration, we take a fond look back at last year's celebration. Once again, we present photographic proof that MiceChatters know how to have a good time. If you join us next week in Anaheim, please ask for Rixter. I would love to meet you!

Welcome to the Worldwide Weekend Update!

Mac Daddy posted these incredible rainy day photos taken this week at the Disneyland Resort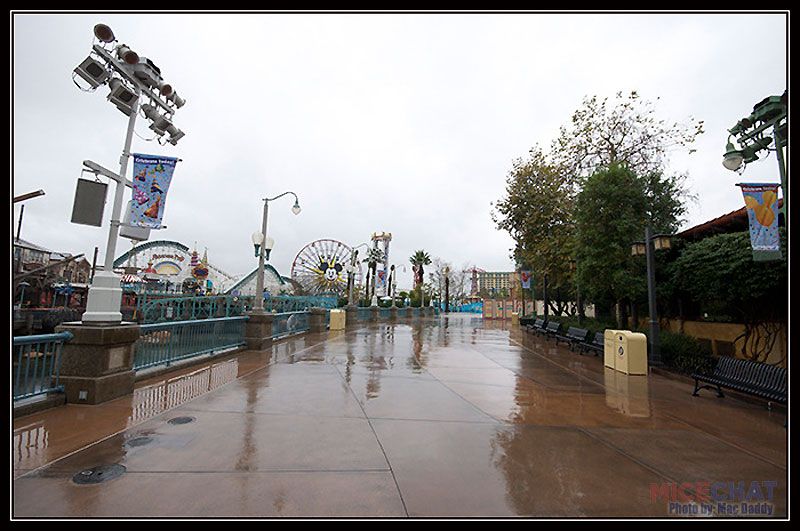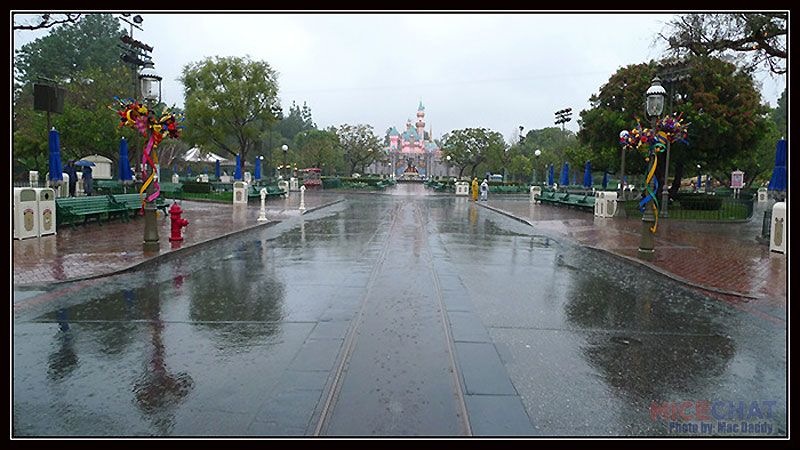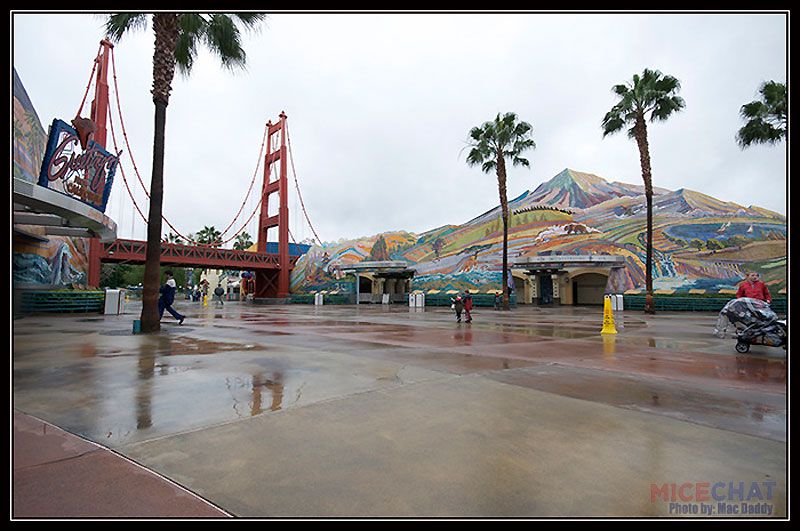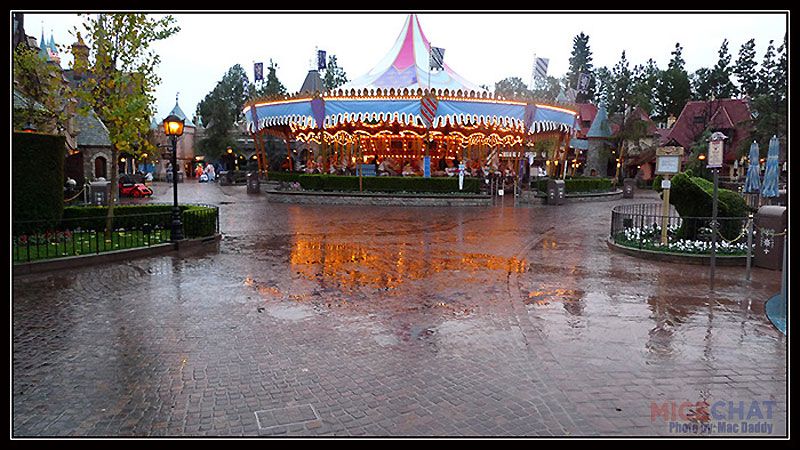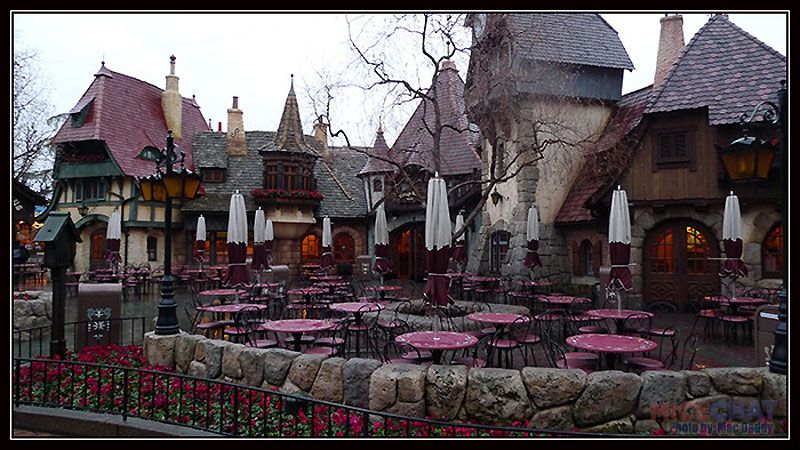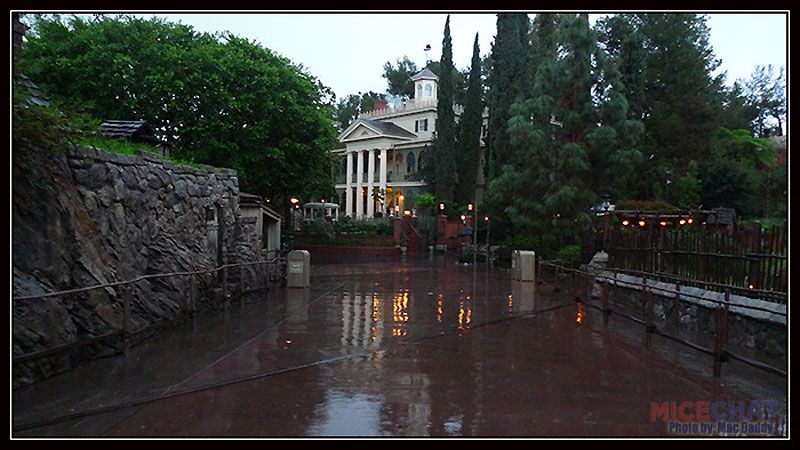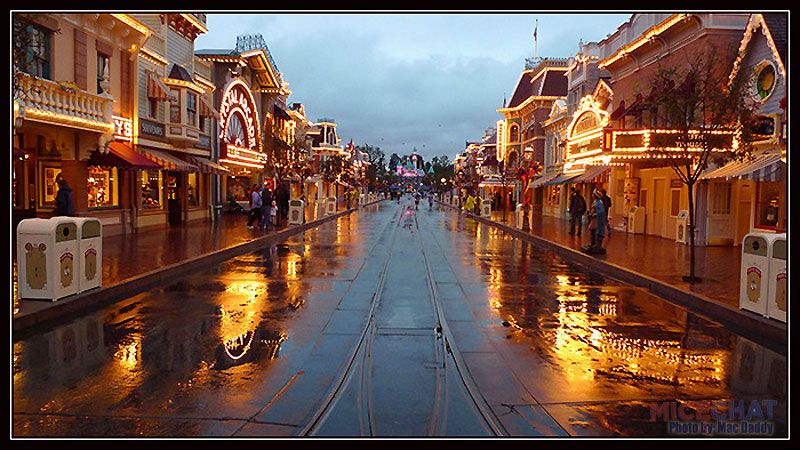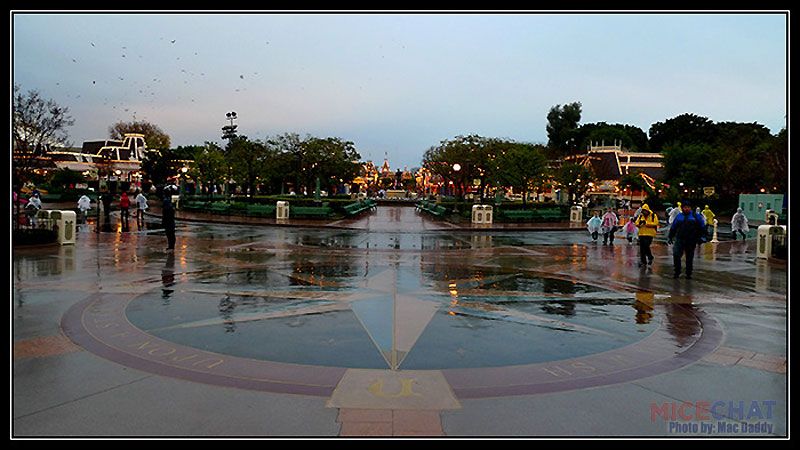 You can see all of the rainy day photos right HERE.
MiceChatter Rogue Pawn submitted these great photos on a Disneyland day when the weather was a little more cooperative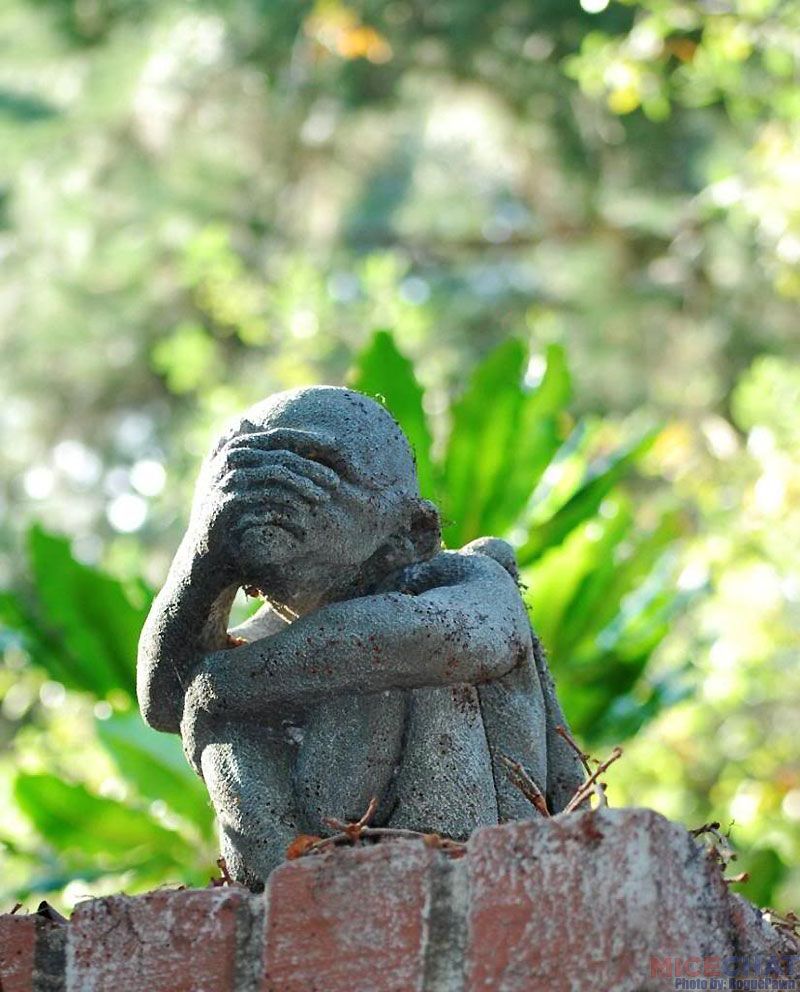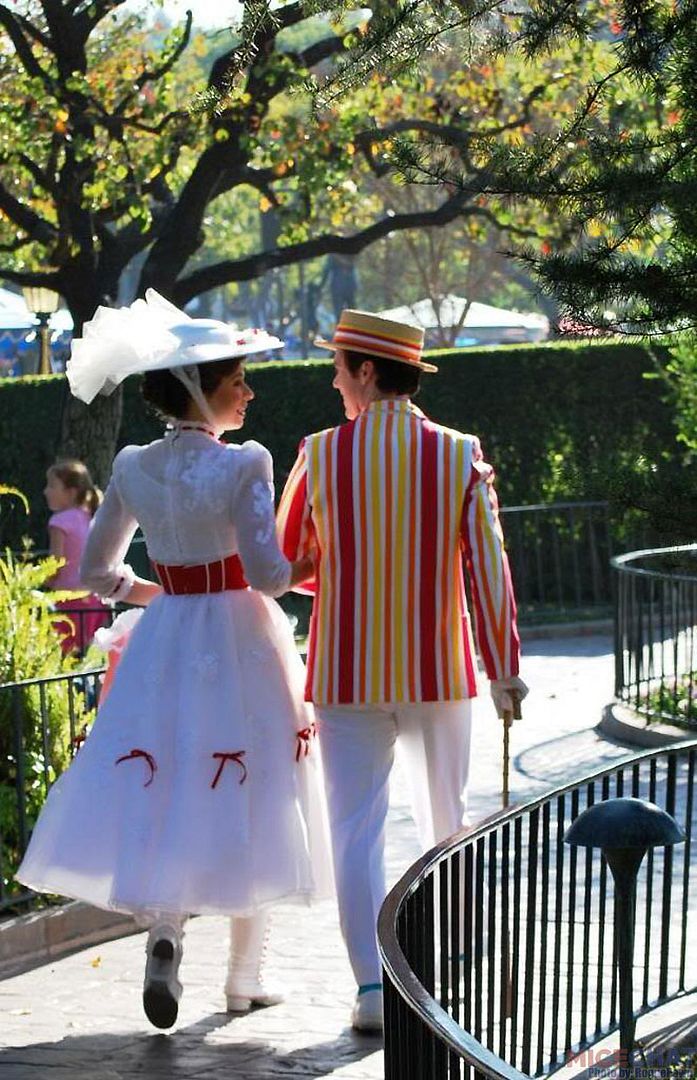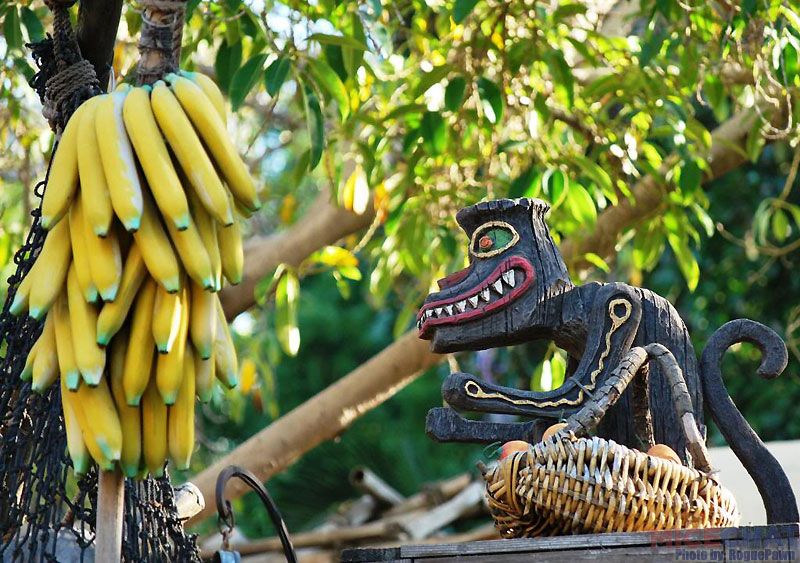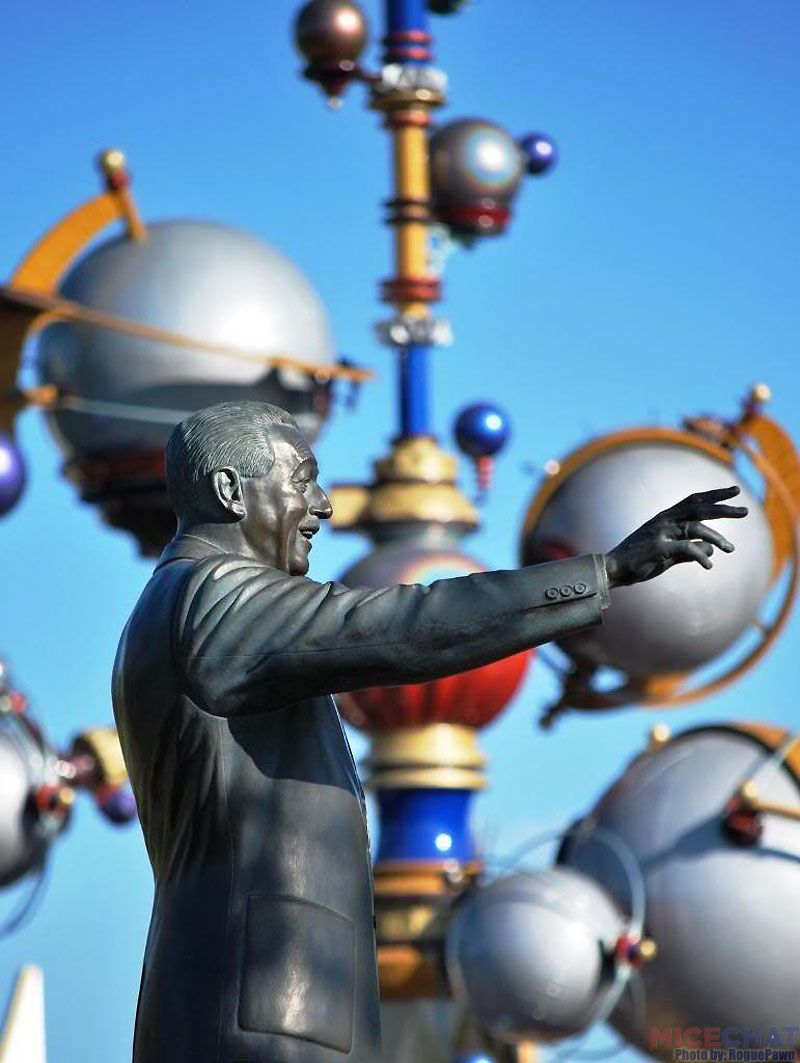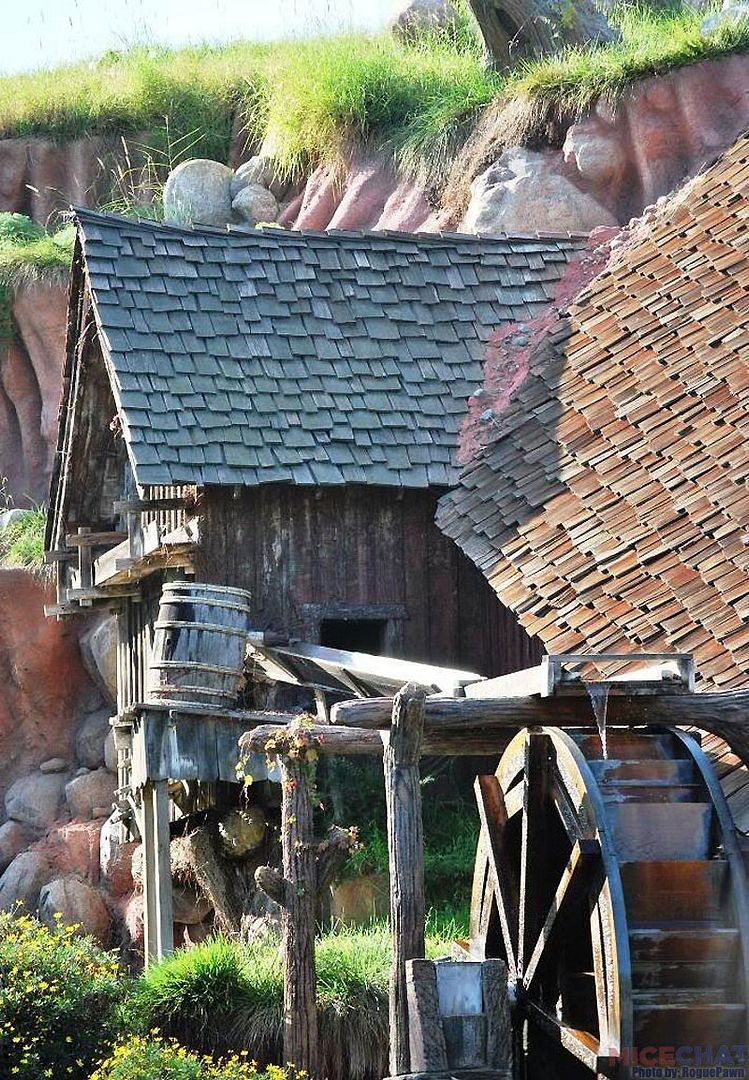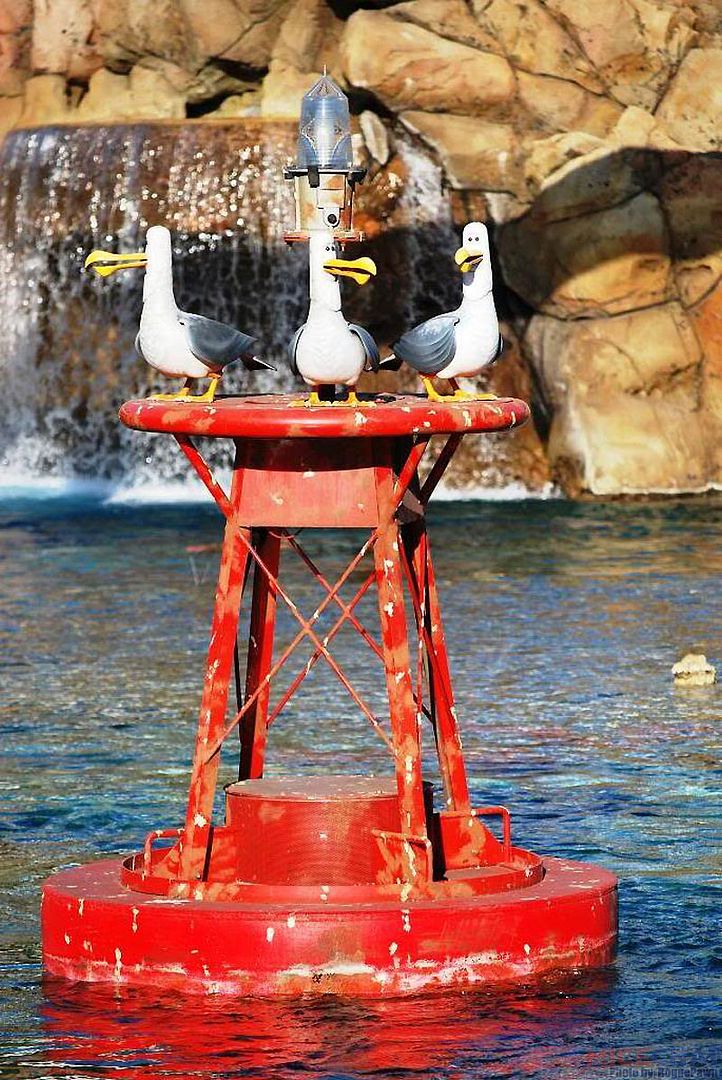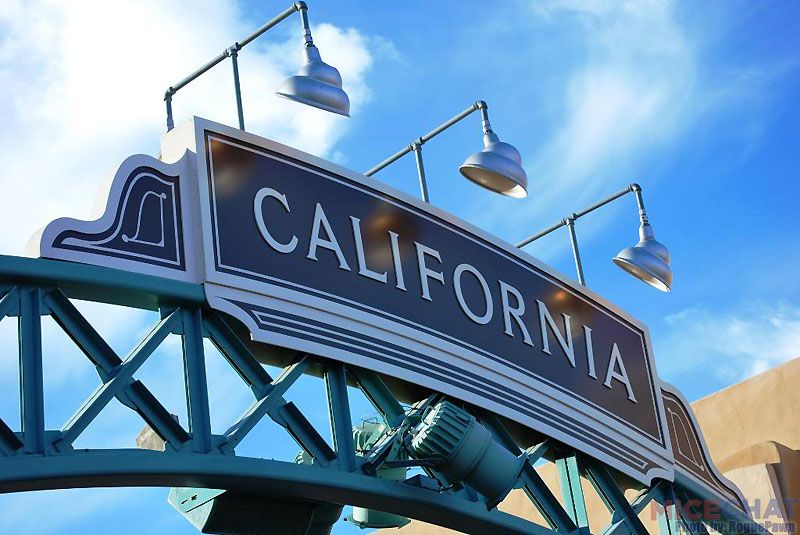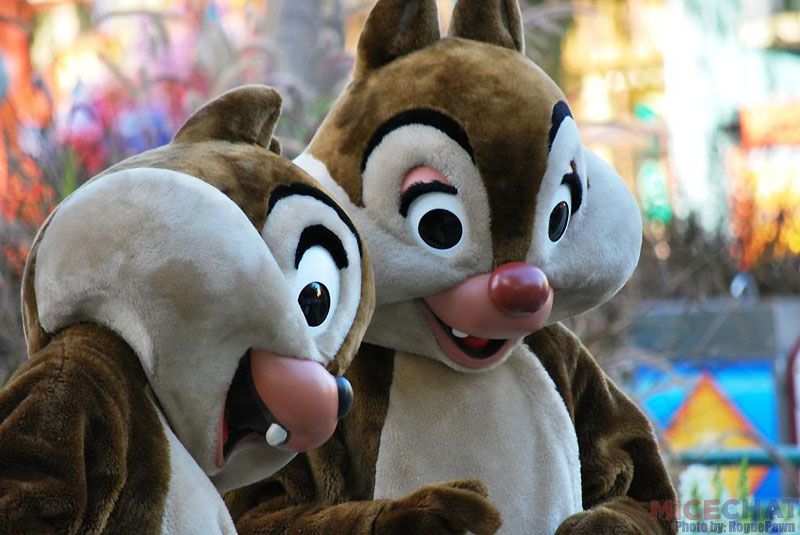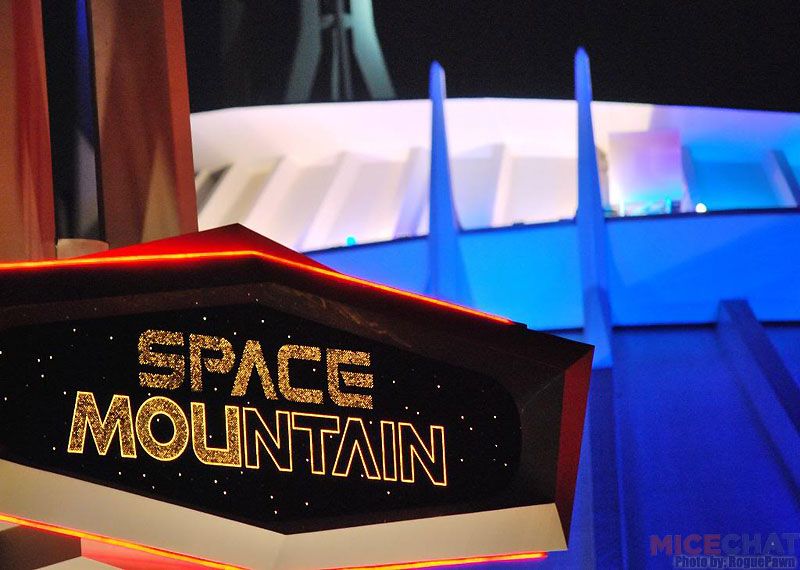 ichigopara takes us to the new Power of Music Show at Tokyo Disneyland
The new show Power of Music began this week on the 20th and will run through March 19th.
I went to TDL the day before the show start to enjoy the empty park! The decorations were up and ready without any crowds!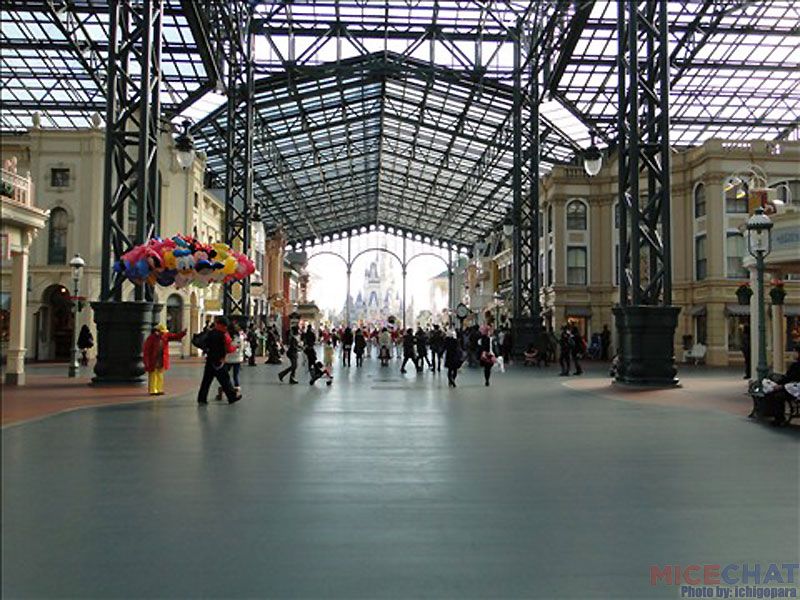 Right before the parade start time! This time of year is so nice to visit TDL even with the early closing time!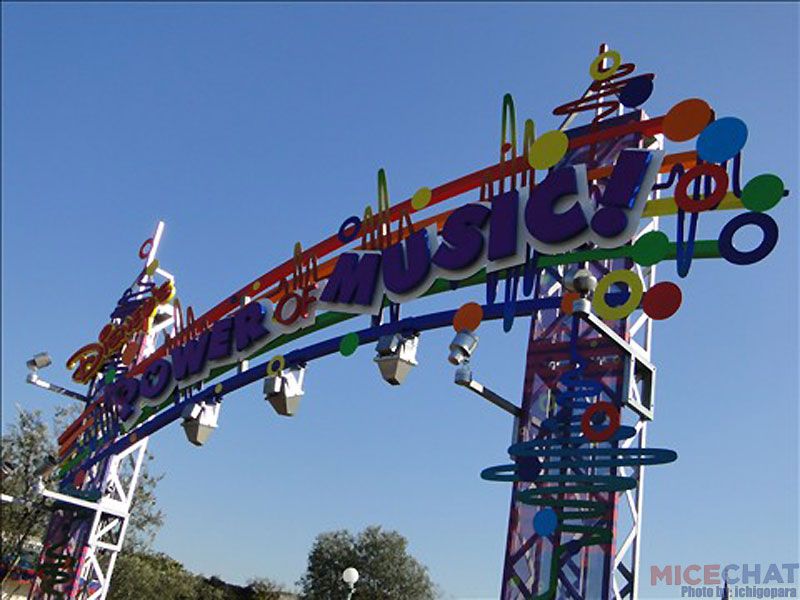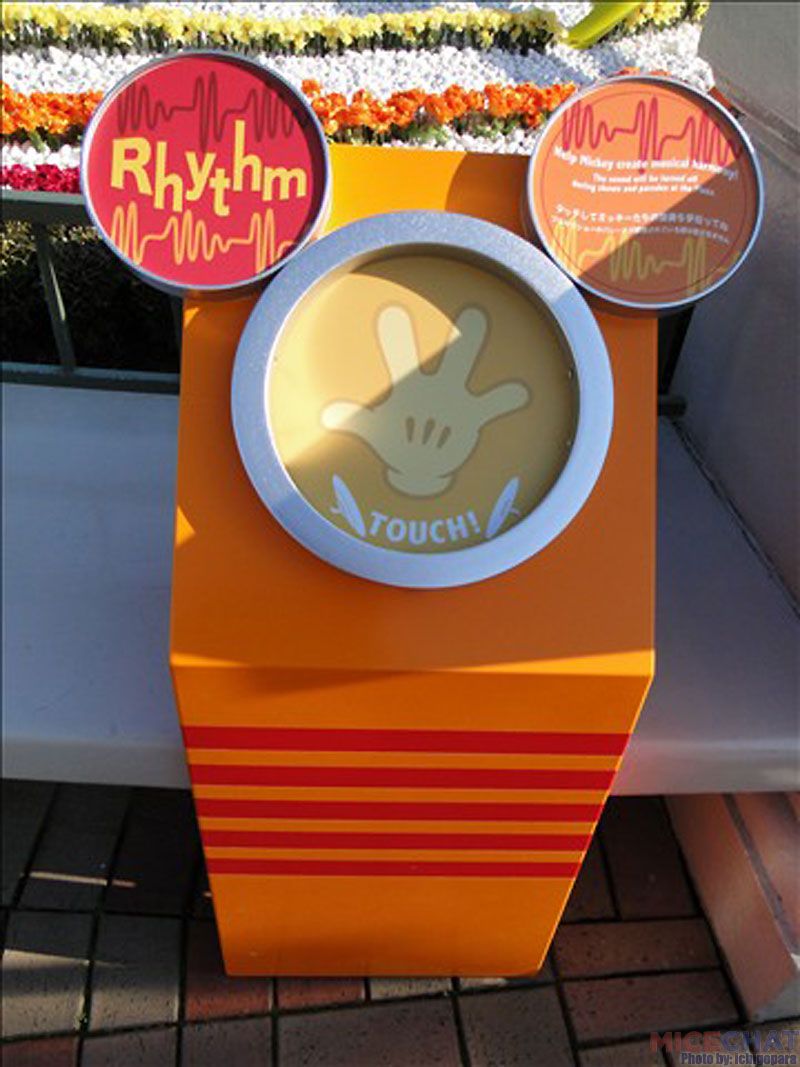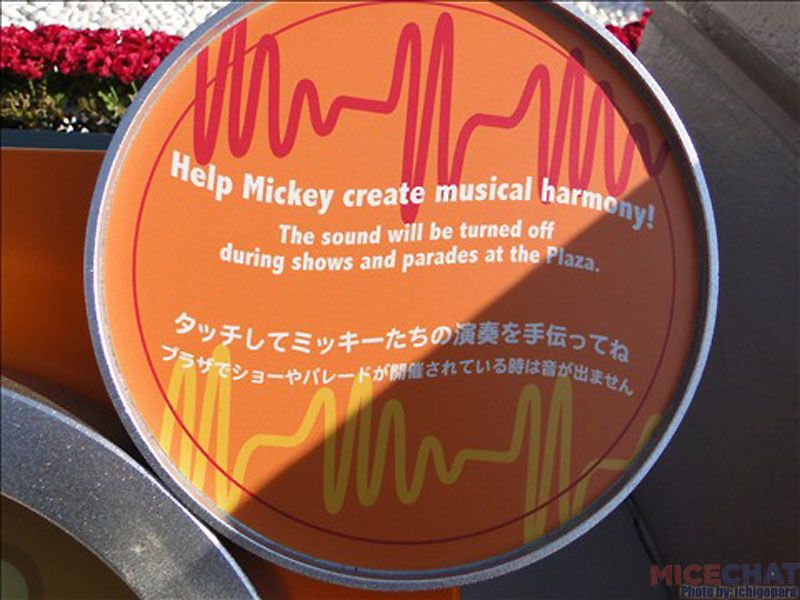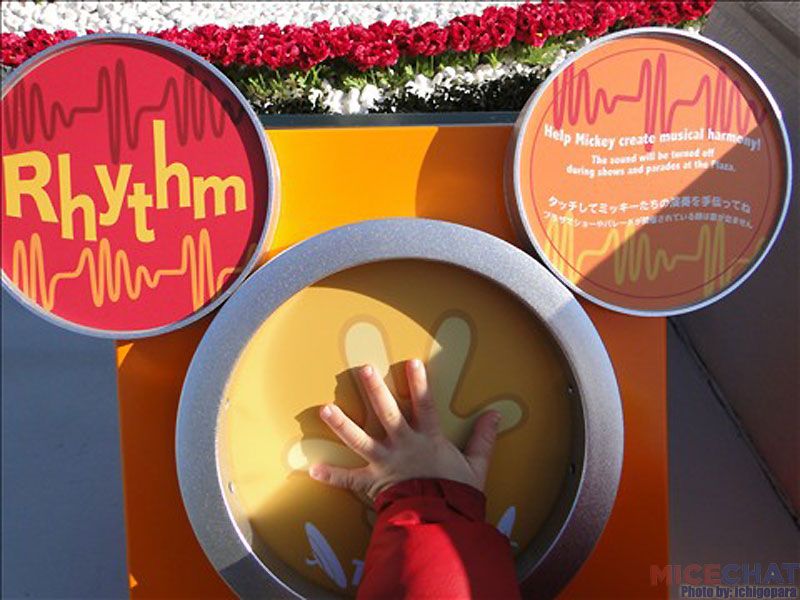 Since Splash Mountain is closed for refurbishment they have a special Critter Country greeting Minnie!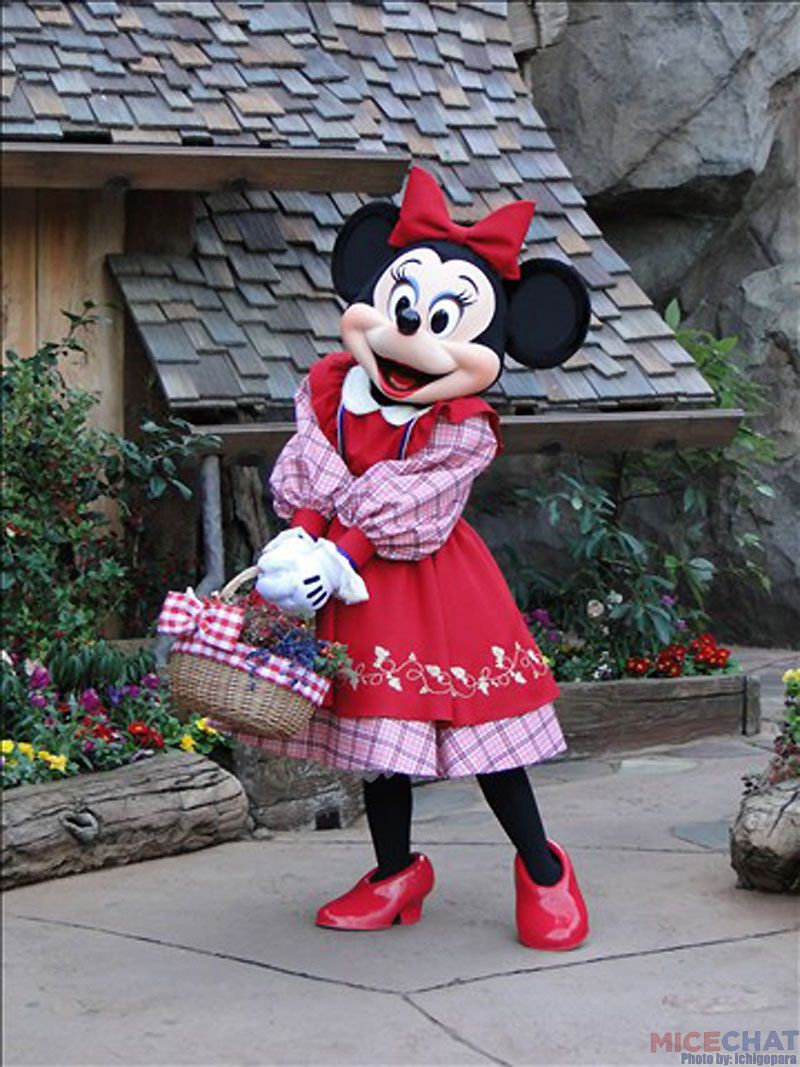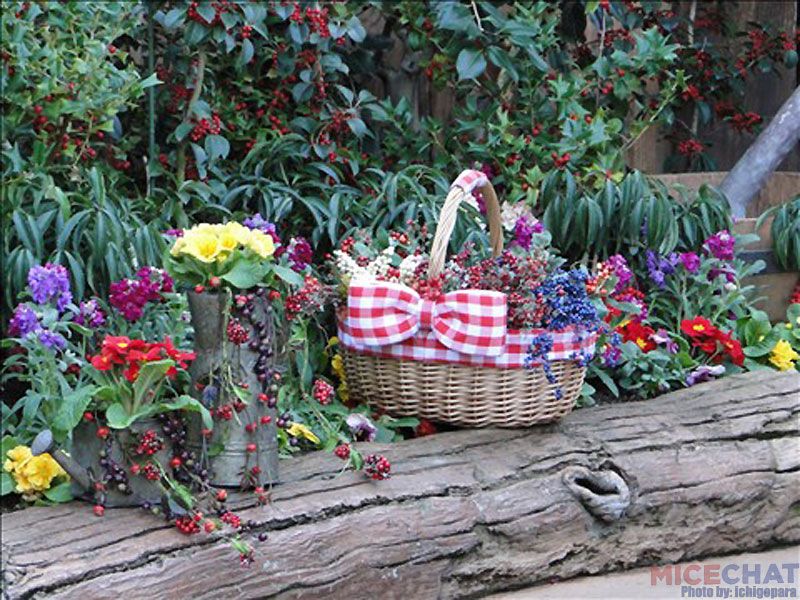 This CM did so many water art drawings that day!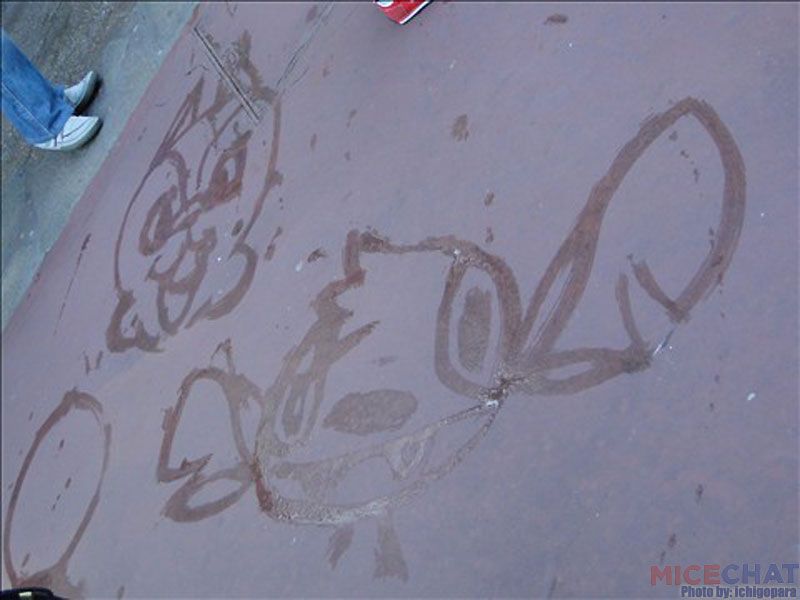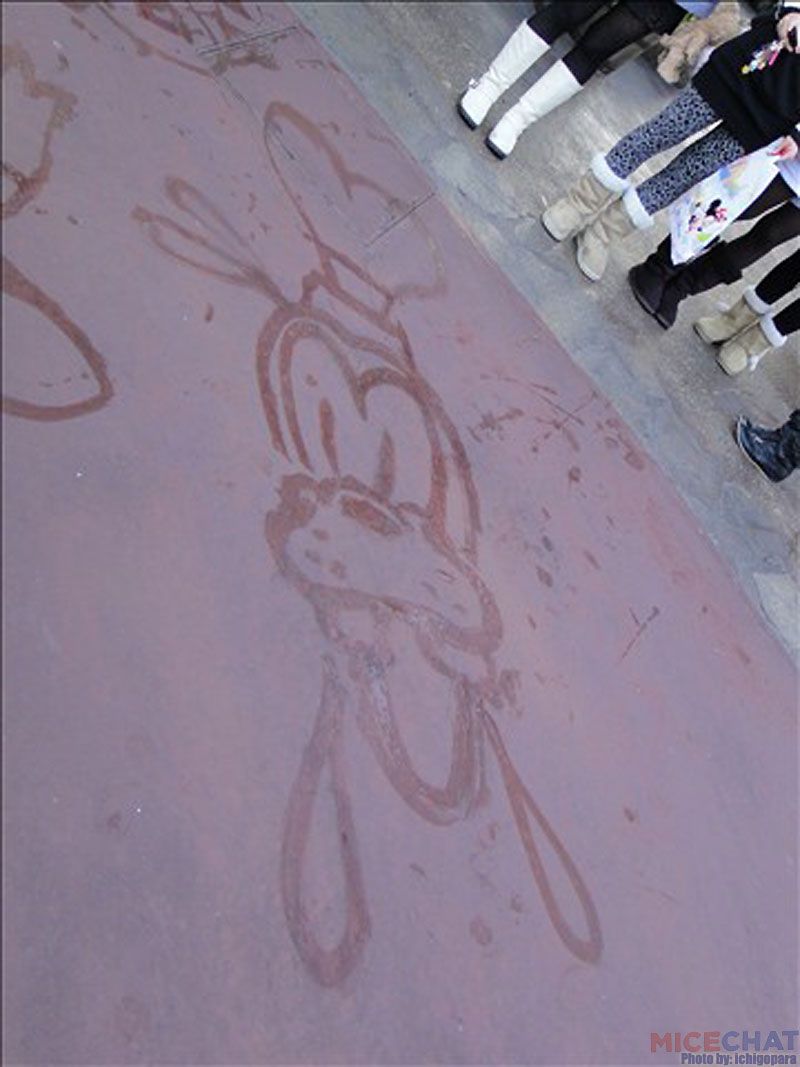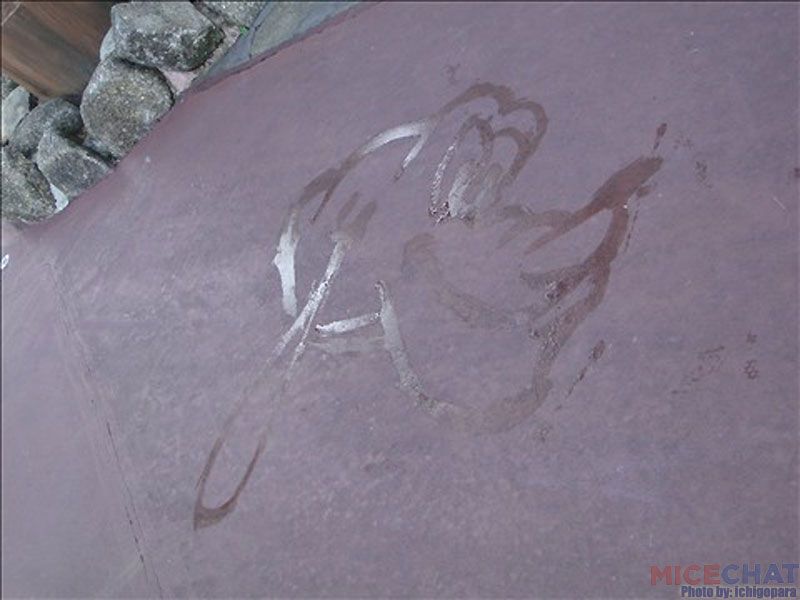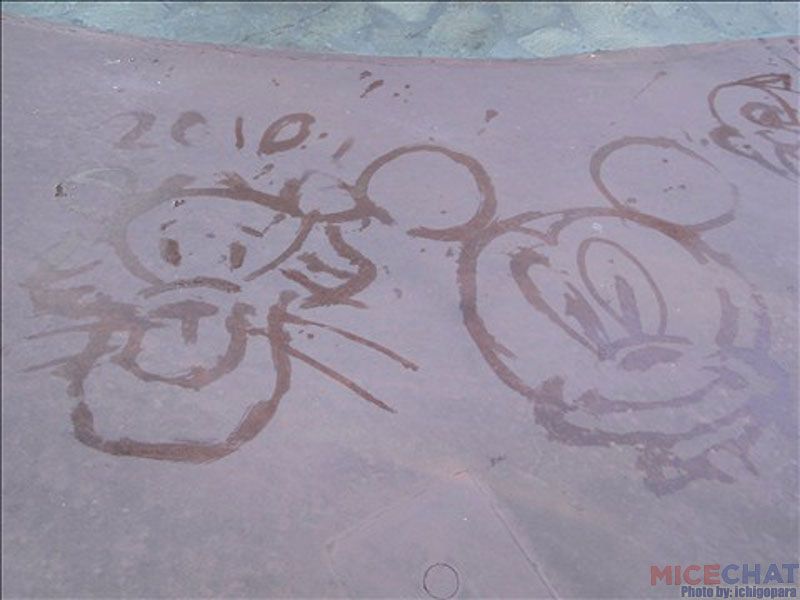 Over at TDS Mickey and Minnie were doing greeting together which is quite rare!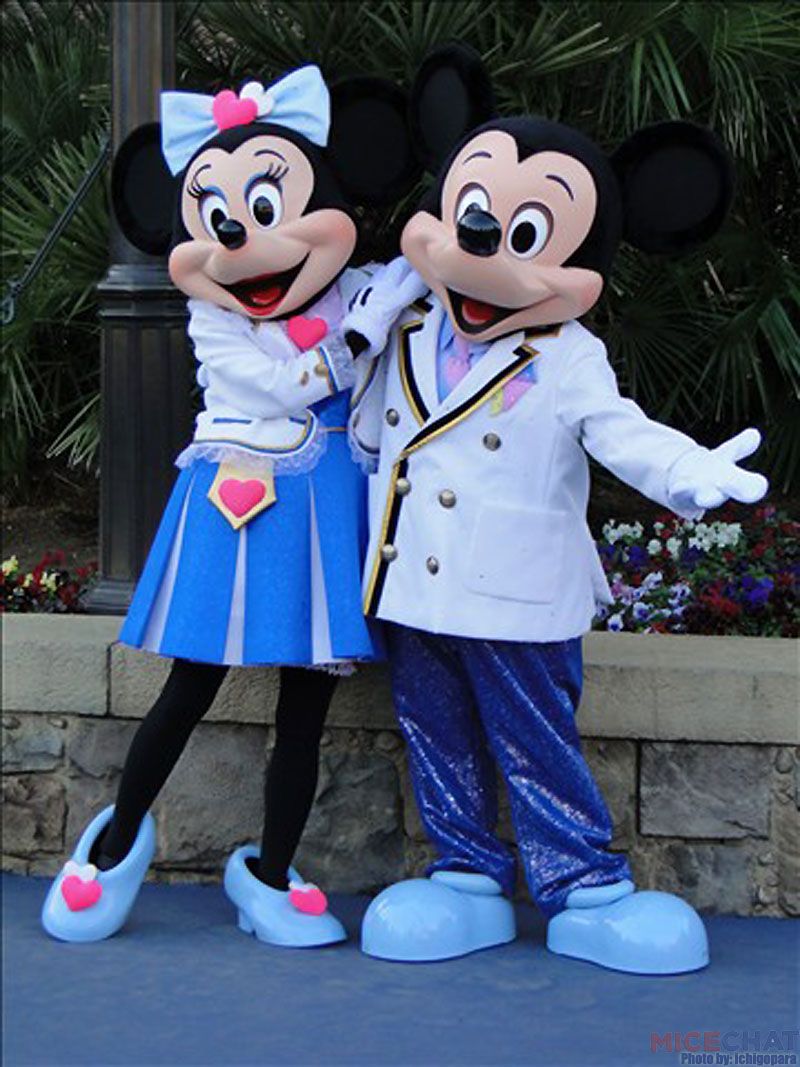 Relaxing with the afternoon tea at the Tokyo Disneyland Hotel.
The next day was time for Power of Music! It's not my favorite show but I really liked the costumes!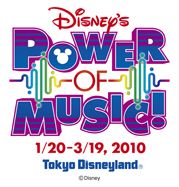 Tokyo Disneyland Special Event
"Disney's Power of Music!"
January 20 through March 19, 2010
Fun rhythms, melodies that will get you singing along, harmonies that resonate with your soul. In this special Disney music festival, music brings everyone together. On the great big stage set up in the plaza in front of Cinderella Castle, Mickey gathers his musician friends together for powerful and colorful live performances. Come sing and dance with the Disney friends, and be moved by the Power of Music!
Tokyo Disneyland Website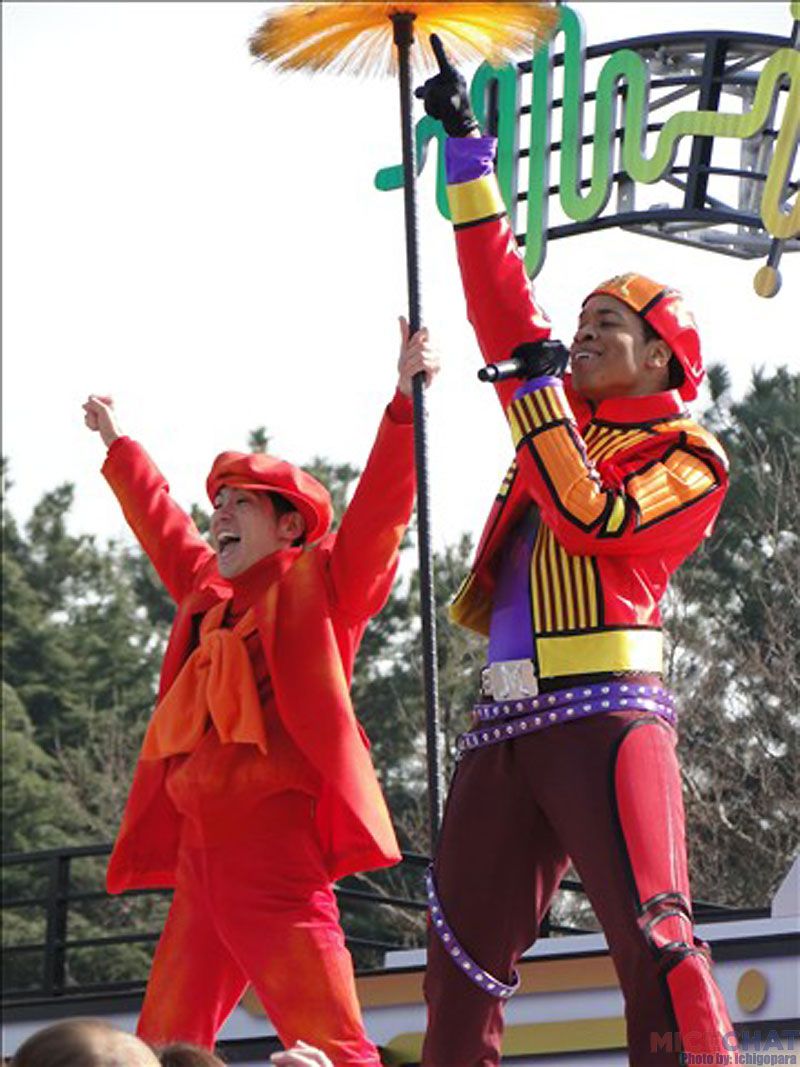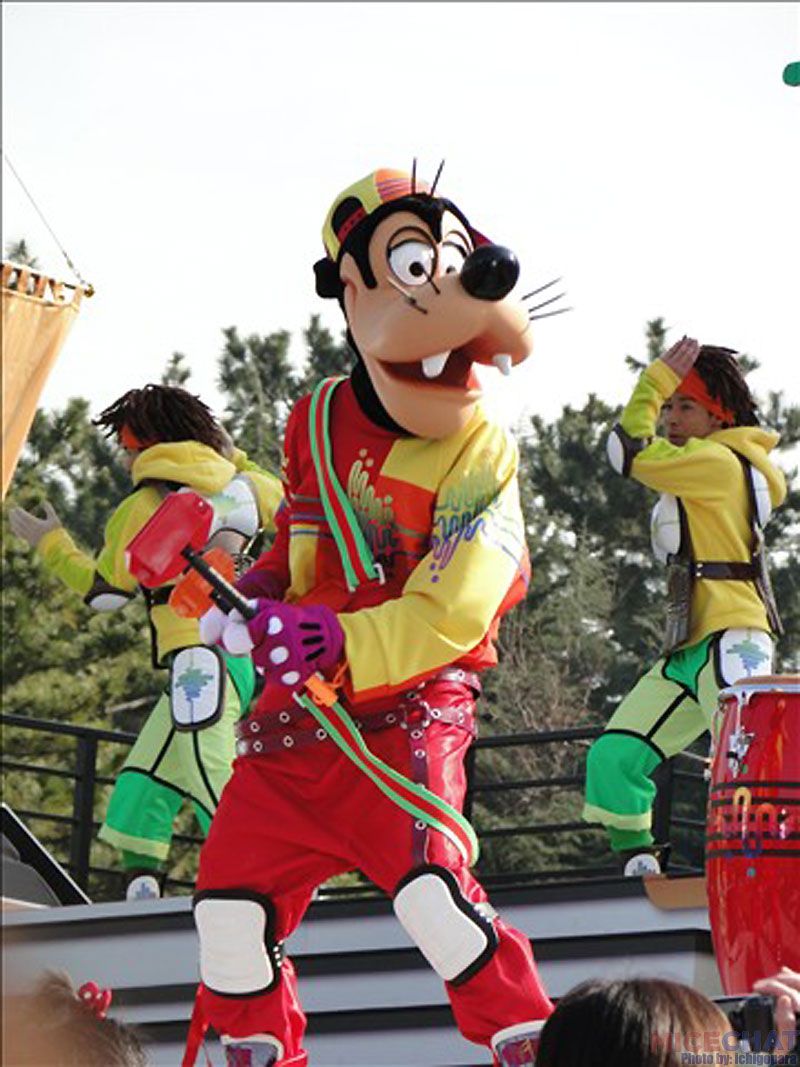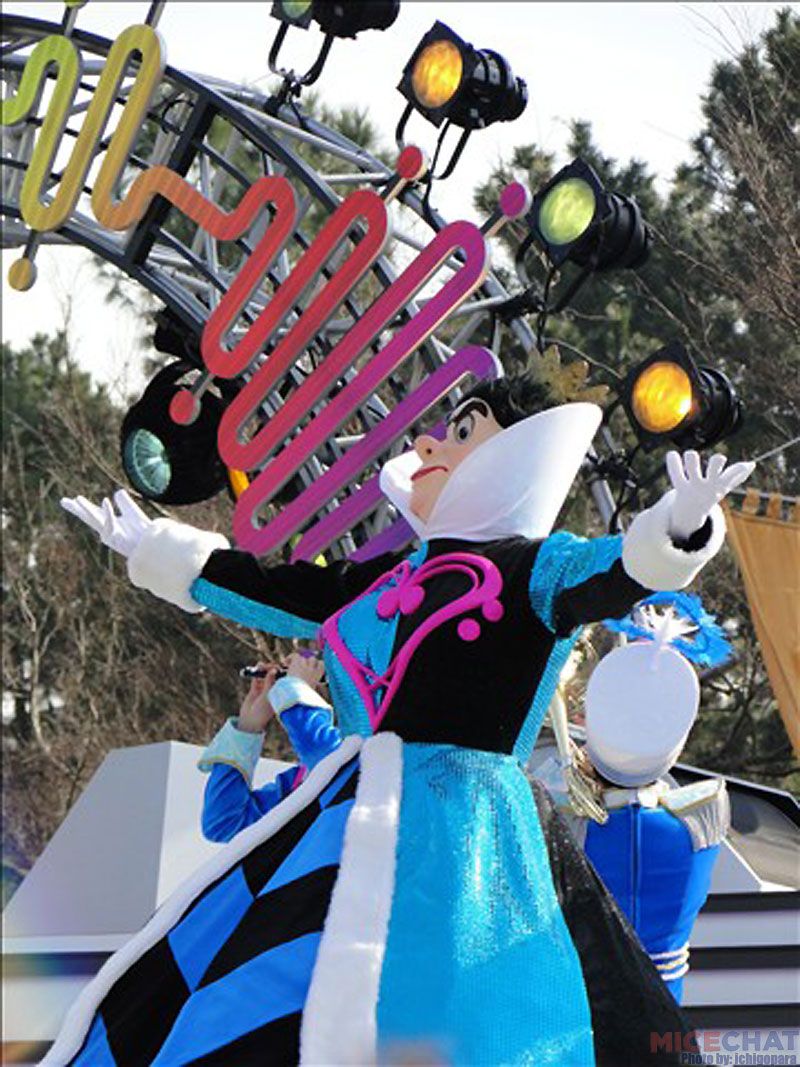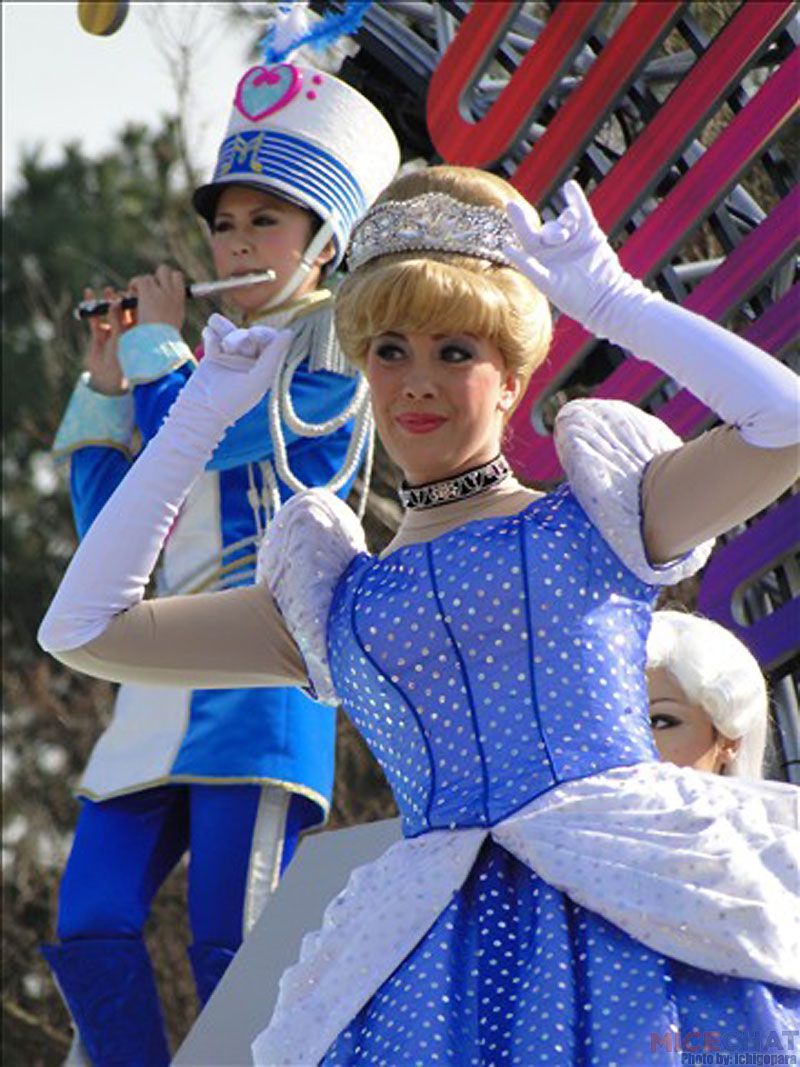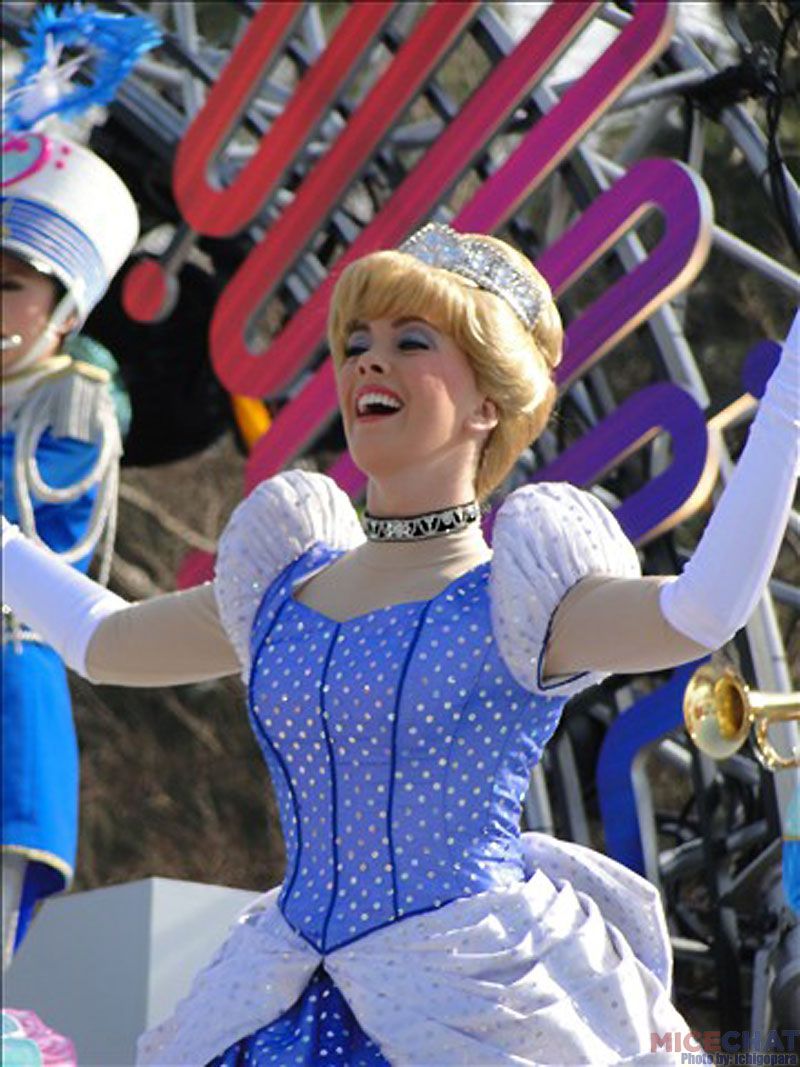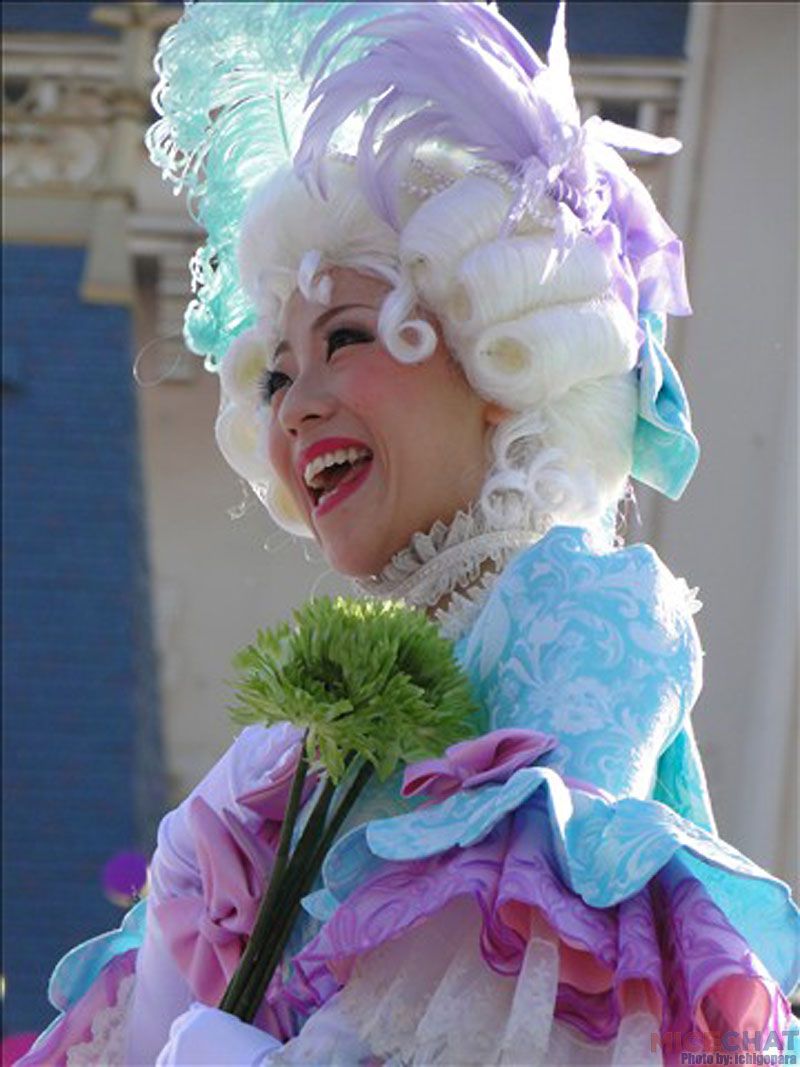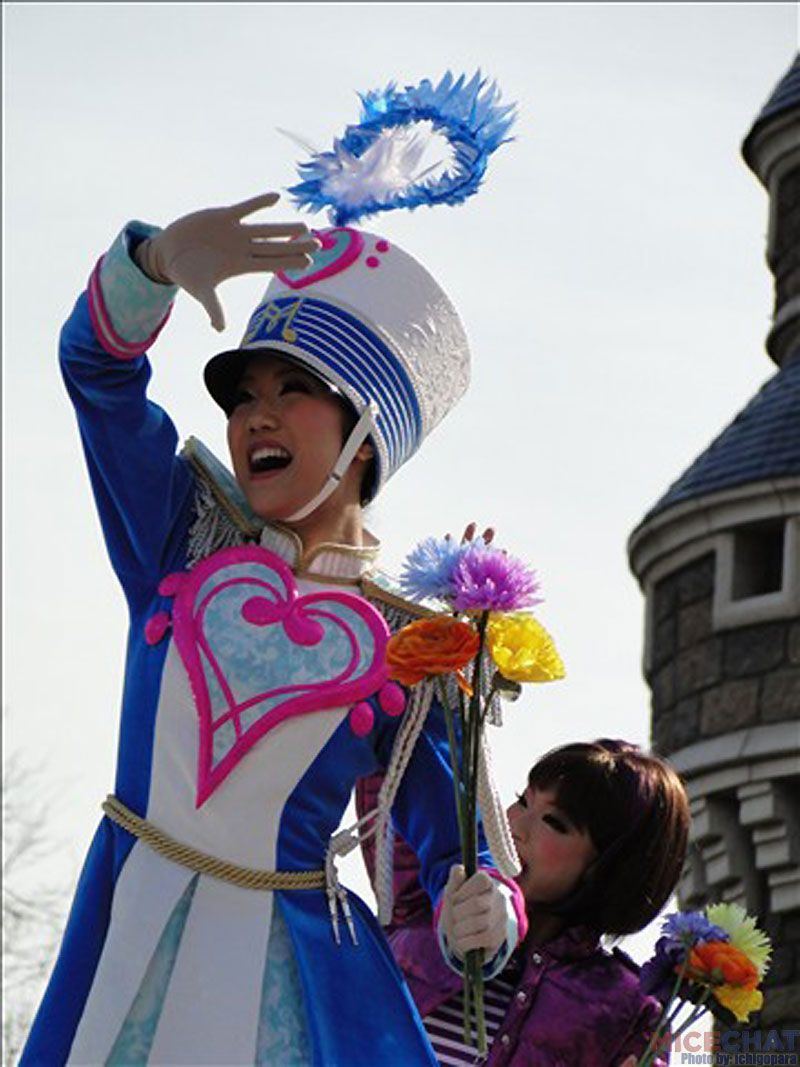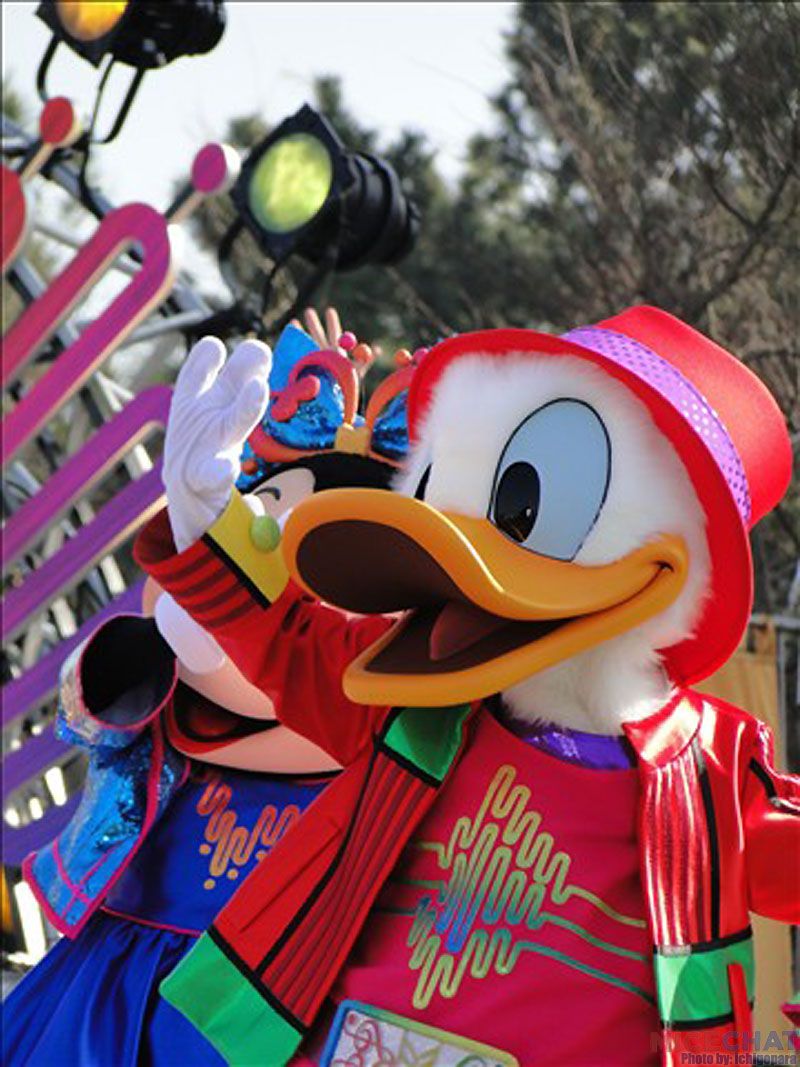 Power of music merchandise.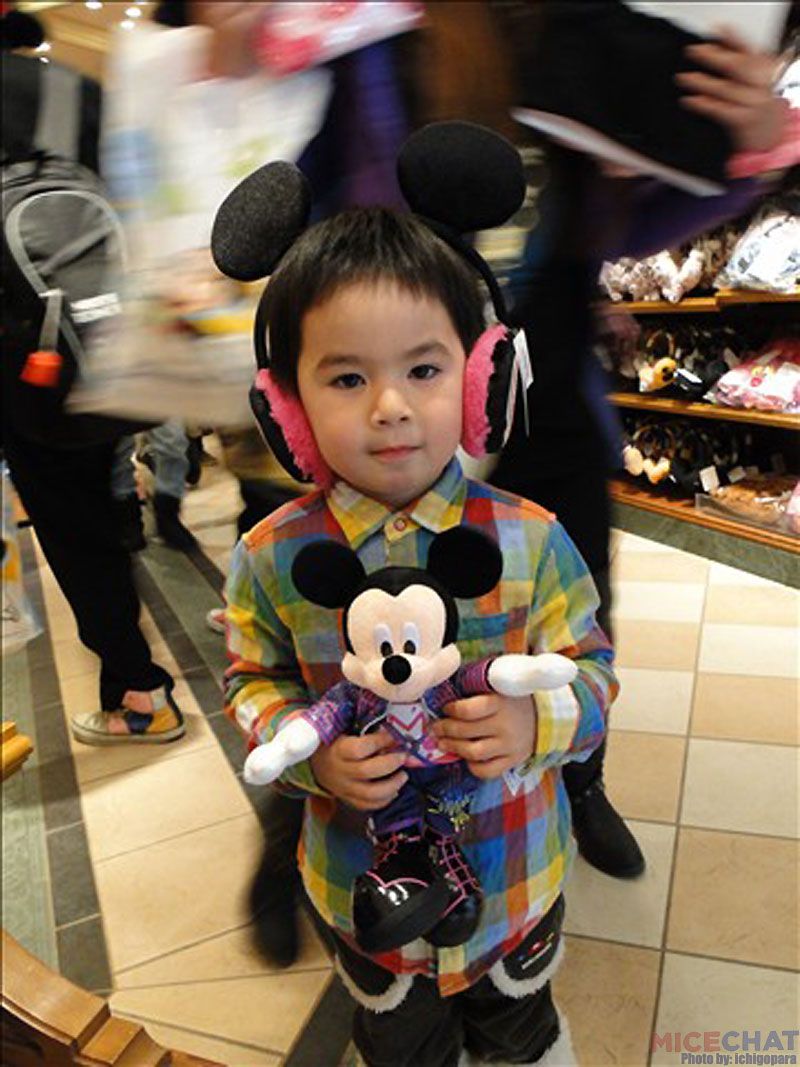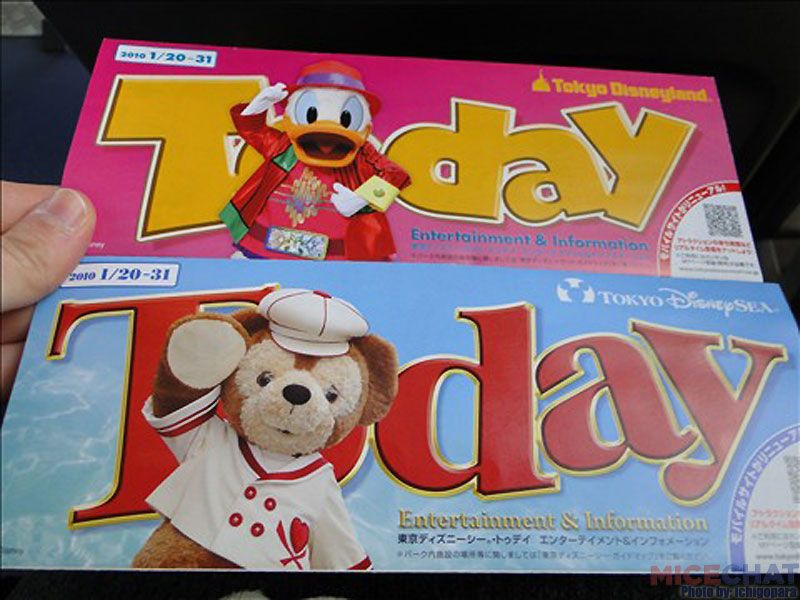 Next week the Sweet Duffy event...
Monorail Man shares a glimpse of Los Angeles rail history
As I get all excited for the new Red Car Trolley line that is coming to California Adventure, there's lots of great history about the railroads in California. My first stop, which was a major hub for all of Los Angeles' great train days, is historic Union Station.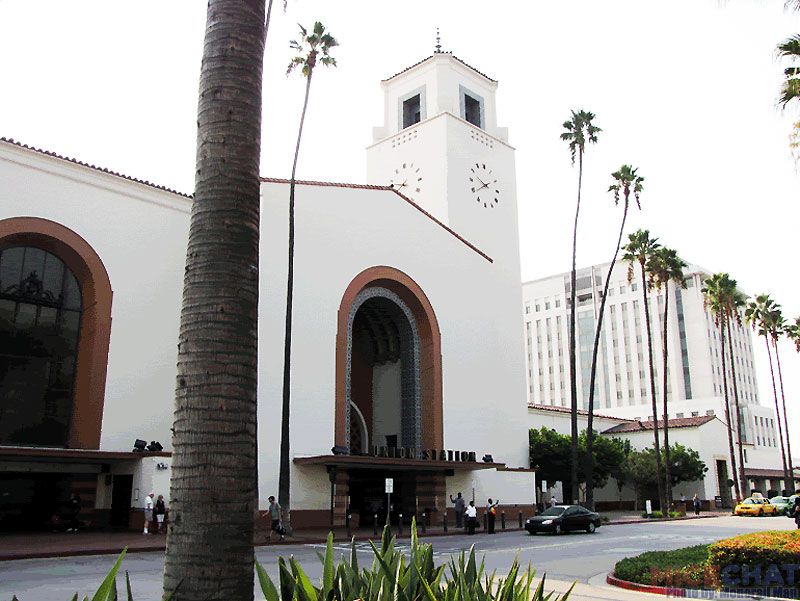 Union Station's Main Entrance. With it's massive swooping arches, one can get a get a hint of the historical treasure waiting inside.
Opening in 1939, Union Station was the place to take the train from in Los Angeles, and arguably - still is. Once home to the original Big Red Cars, take the Pacific Electric railway for all your intercity travel needs. However, if you wanted to explore the country, you could catch a train to just about anywhere on Santa Fe, Union Pacific, or other anywhere else there's tracks.
Today, Union Station still serves most of California on Metrolink, the city of LA on the Metro Red Line, and you can catch the Amtrak
Pacific Starlight
all the way to Seattle, Washington - or hop aboard the
Southwest Chief
and head to Chicago!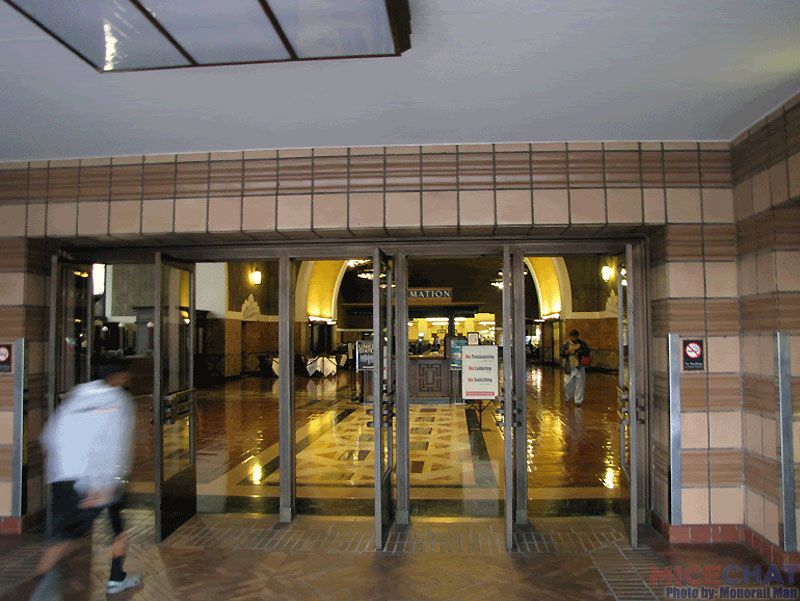 The station is a little less busy now than it was, but you can just imagine the amount of people that called Union Station their home for commuting for work, or heading out on vacation.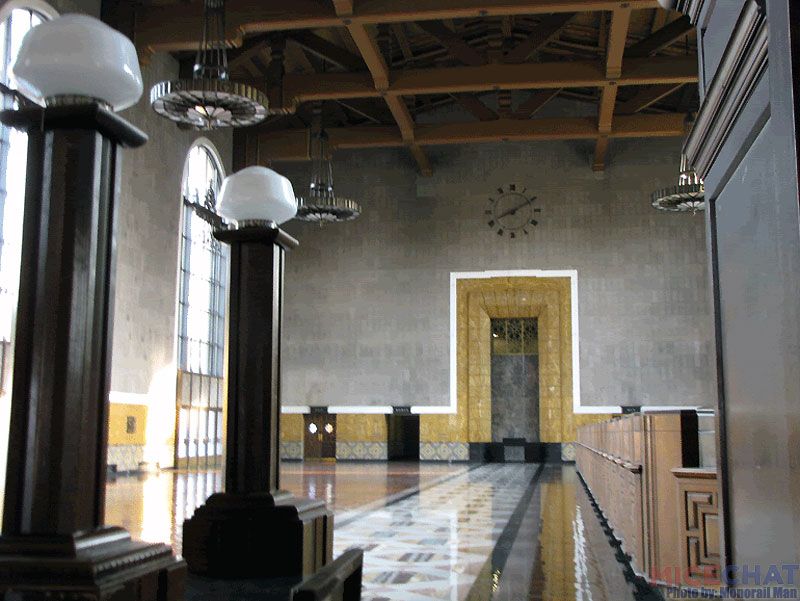 Today, these ticket counters are empty. However, it's easy to see how this was the transportation hub. Just as we wait today at the airport, a whole generation of travelers waited here to get a ticket for a train.
Look up! These art deco ceilings and light fixtures are just part of its 1939 history. It's amazing how well it looks with just a little care.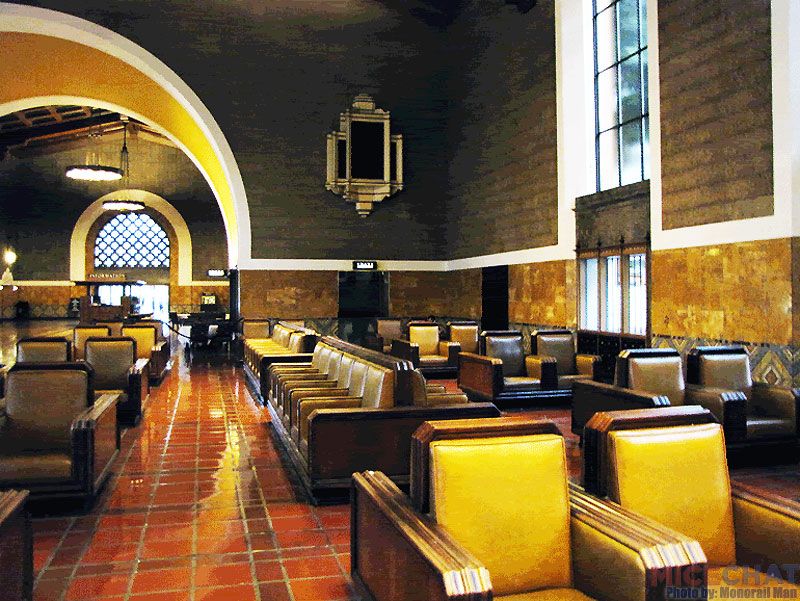 Many worried mothers, fathers, and friends once waited in these chairs for their children to come home from the war. Union Station was home to most of the troop trains that left the LA area during WWII.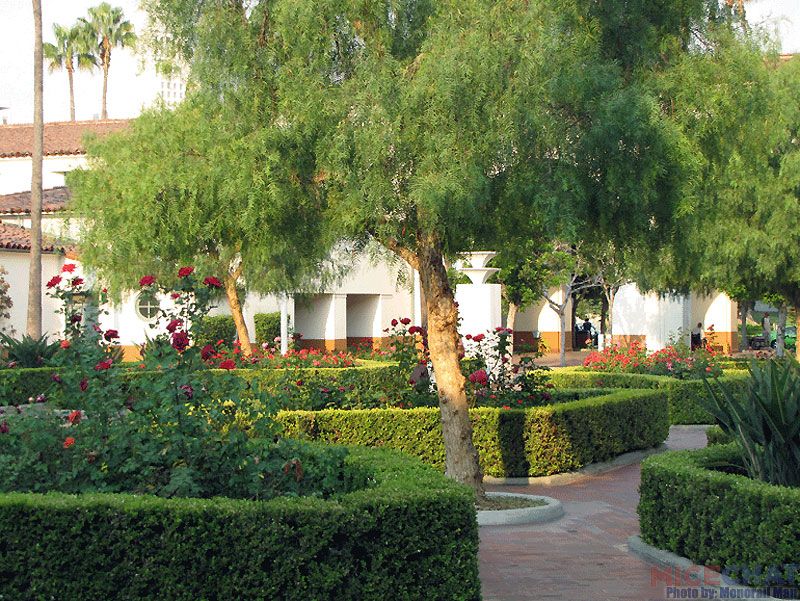 Outside, the station is home to wonderful gardens. These gardens have been here since the station opened. A reminder that in our busy lives, there's always time to stop and smell the roses.
The wonderful architecture, designed by John and Donald B. Parkinson (they also designed LA City Hall), give you this feeling that train travel is large, important, and beautiful.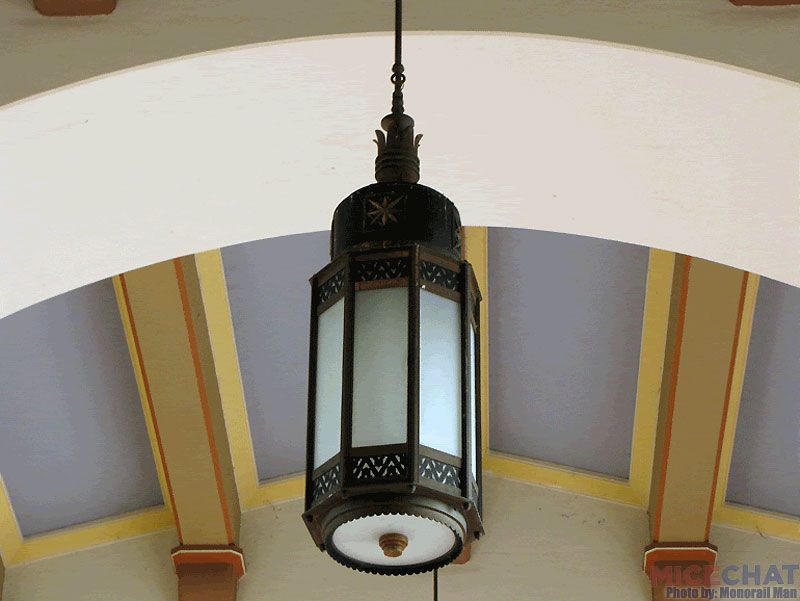 Remind you of anything Disney? Places like Union Station were the inspiration for the Hollywood Tower Hotel.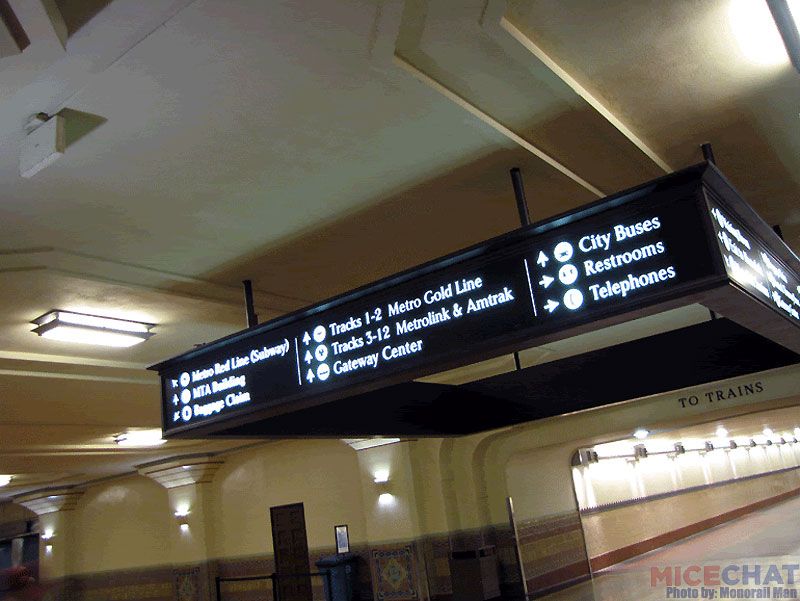 Where do you want to go? While the trains don't depart quite as often as they used to, it's still nice to know that you can travel the country on a train.
As you can see, Union Station is a fantastic piece of California history, and a great historic reminder of trains themselves. While it reflects back on the grand days of train travel, it's also a reminder of our future. The planned high-speed rail from San Francisco to Los Angeles is going to use Union Station, so that a whole new generation of train travelers can enjoy the beauty, just as our grandfathers did.
SummerInFL takes us on a tour of the Walt Disney World "moderate" hotel Port Orleans French Quarter
Port Orleans French Quarter is my favorite resort in all of Walt Disney World. Don't get me wrong, I love the Deluxe resorts but the intimacy and romance that the French Quarter offers reels me in every time. Per the name, the French Quarter is New Orleans inspired and full of Mardi Gras flair! From the sweet smell of magnolias to the smooth jazz playing in the Scat Cat Club, this resort offers a nice reprieve from the parks.
Front Entrance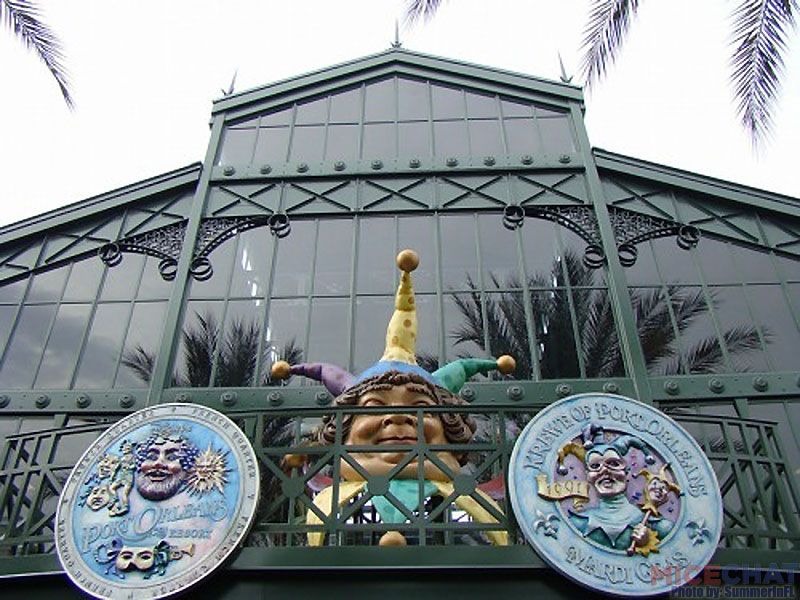 Interior Breezeway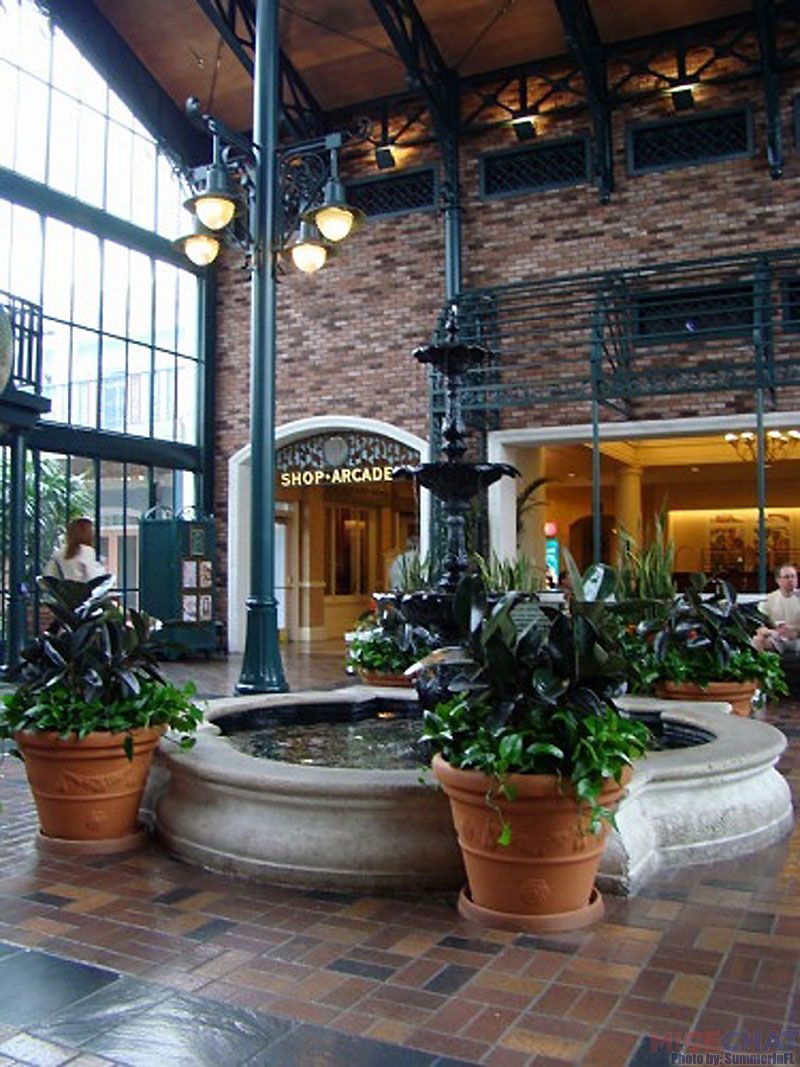 Check in Desk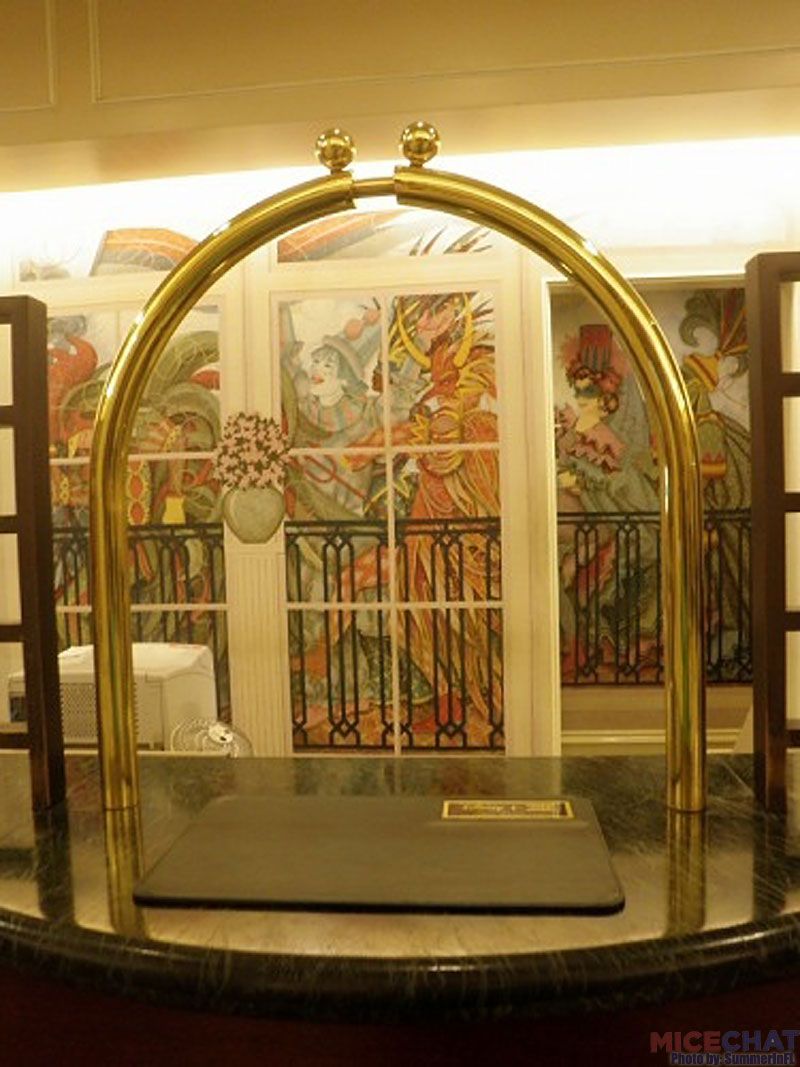 A Room
A Standard View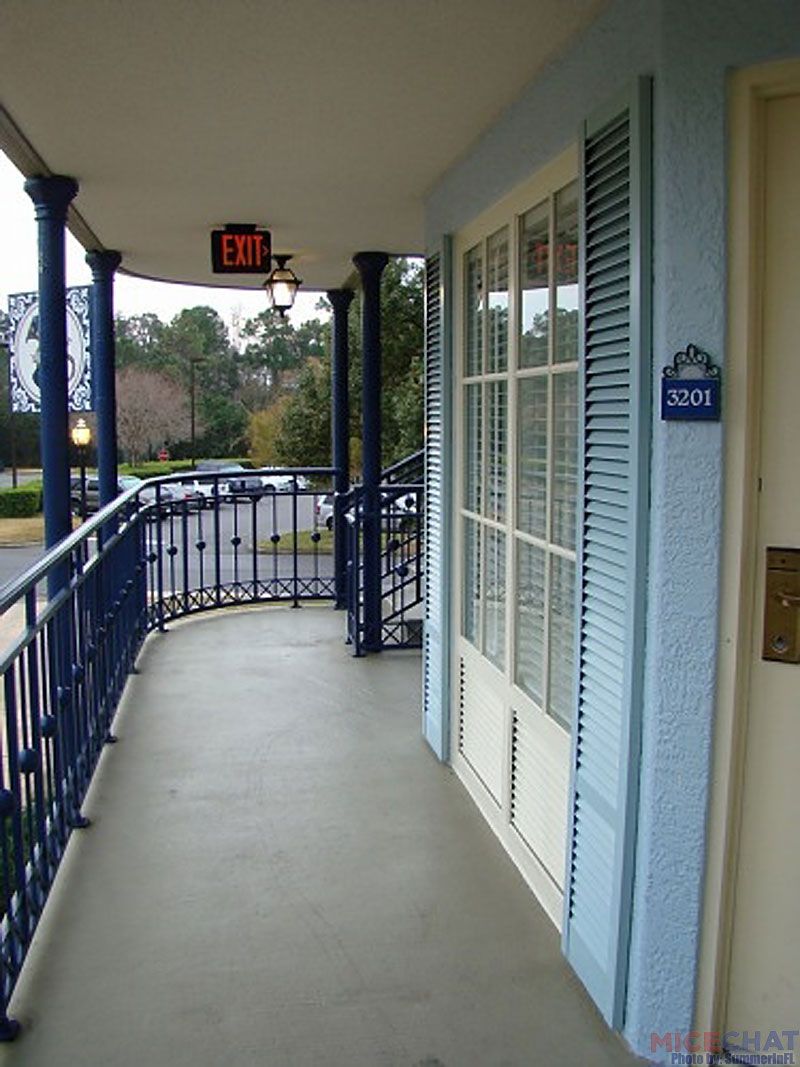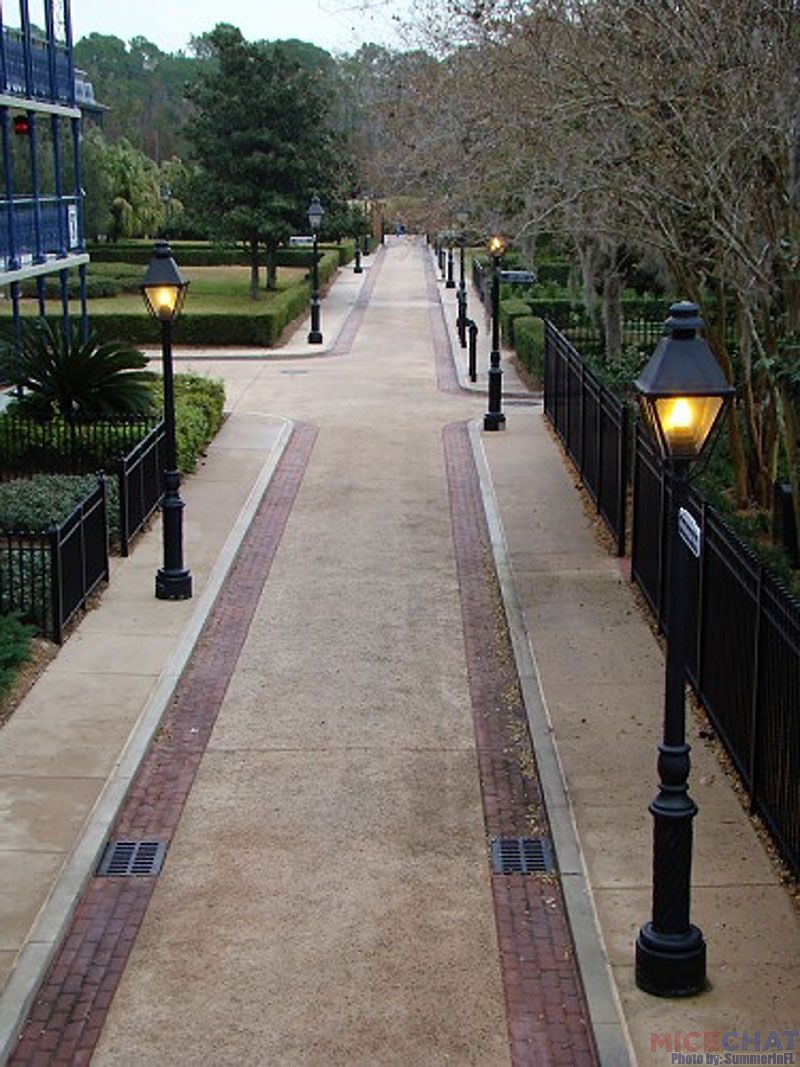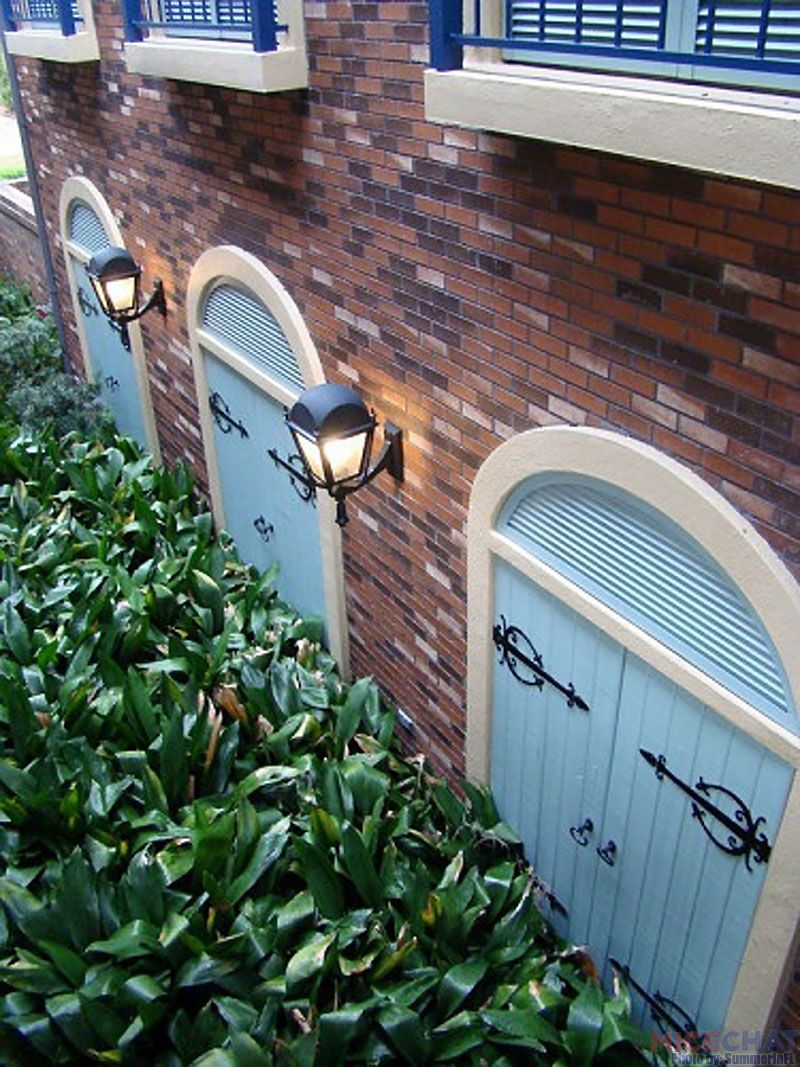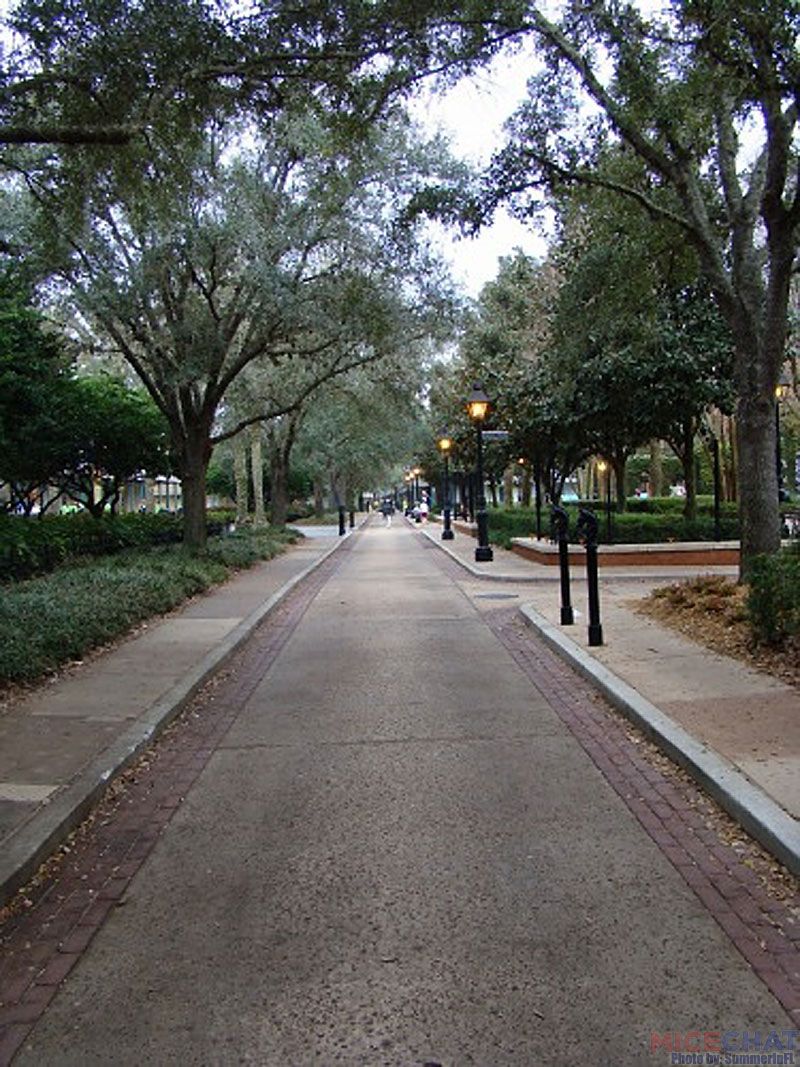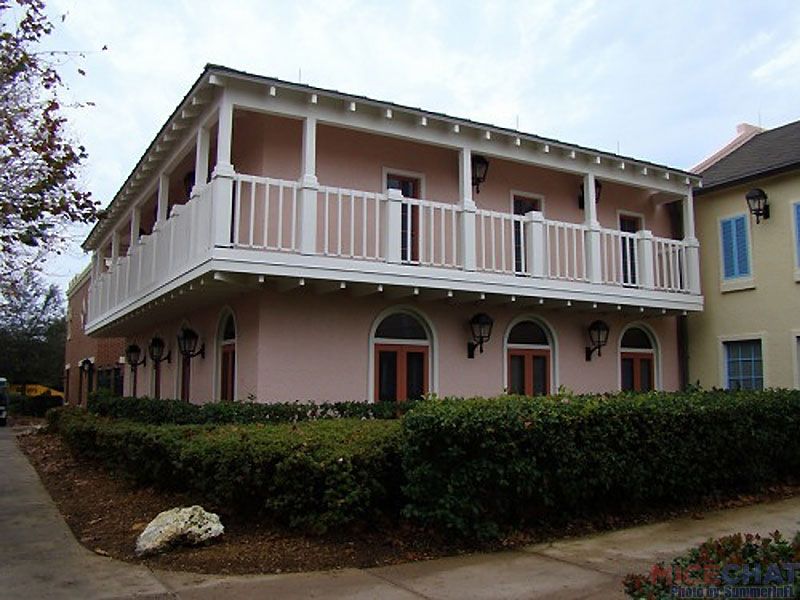 The entrance to the food court, Sassagoula Floatworks & Food Factory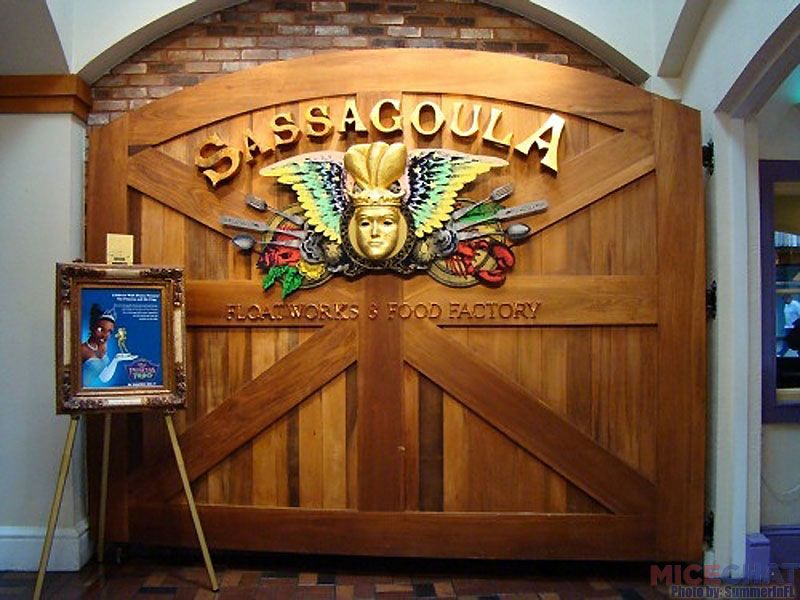 While there's plenty of seating inside, we like to sit outside and enjoy the view. I recommend out the front entrance, to the left.
Even the animals love it here, I found this little guy hanging out in a palm tree!
A nice change of pace from the buses, POFQ offers boat service to Downtown Disney, its a nice ride past the Treehouse Villas and Saratoga Springs.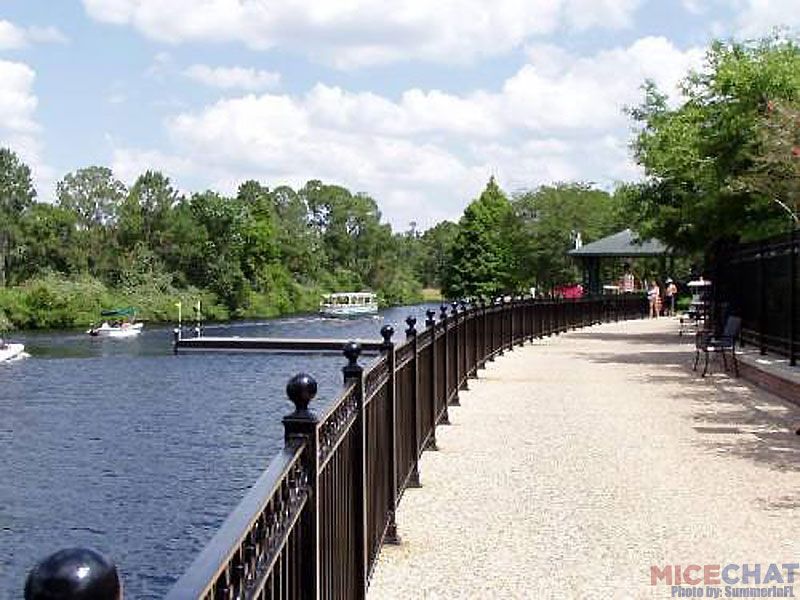 The entrance to the playground.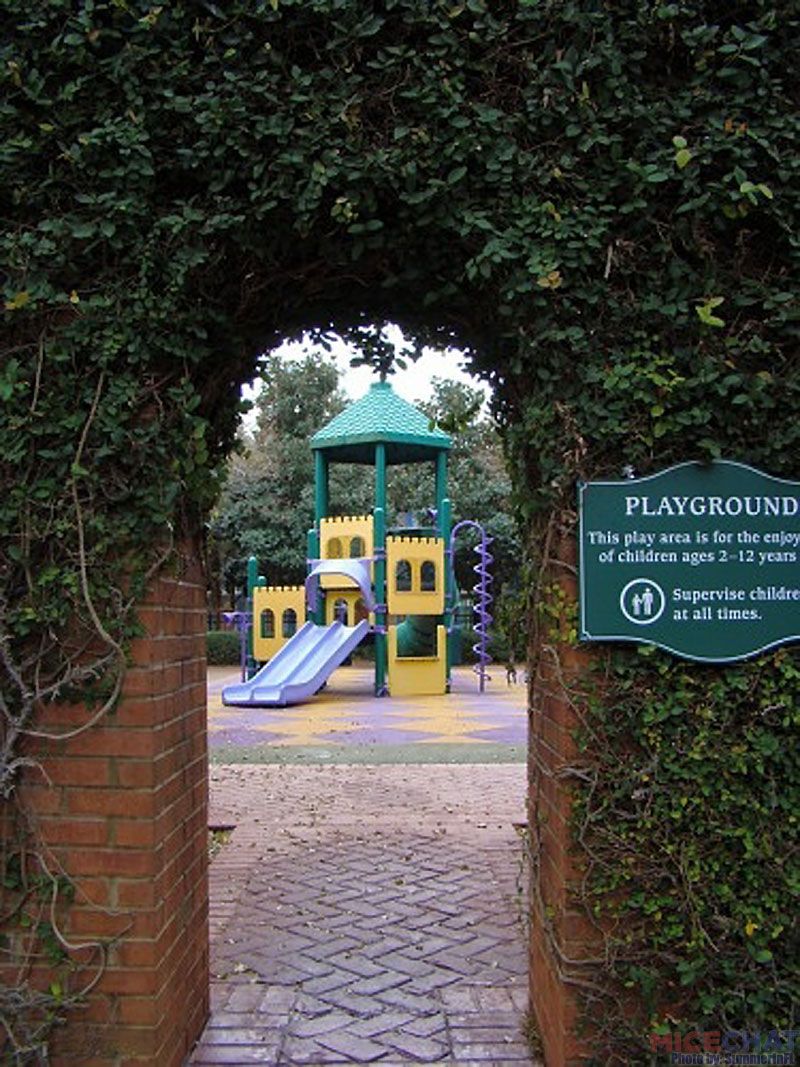 The path to the jacuzzi.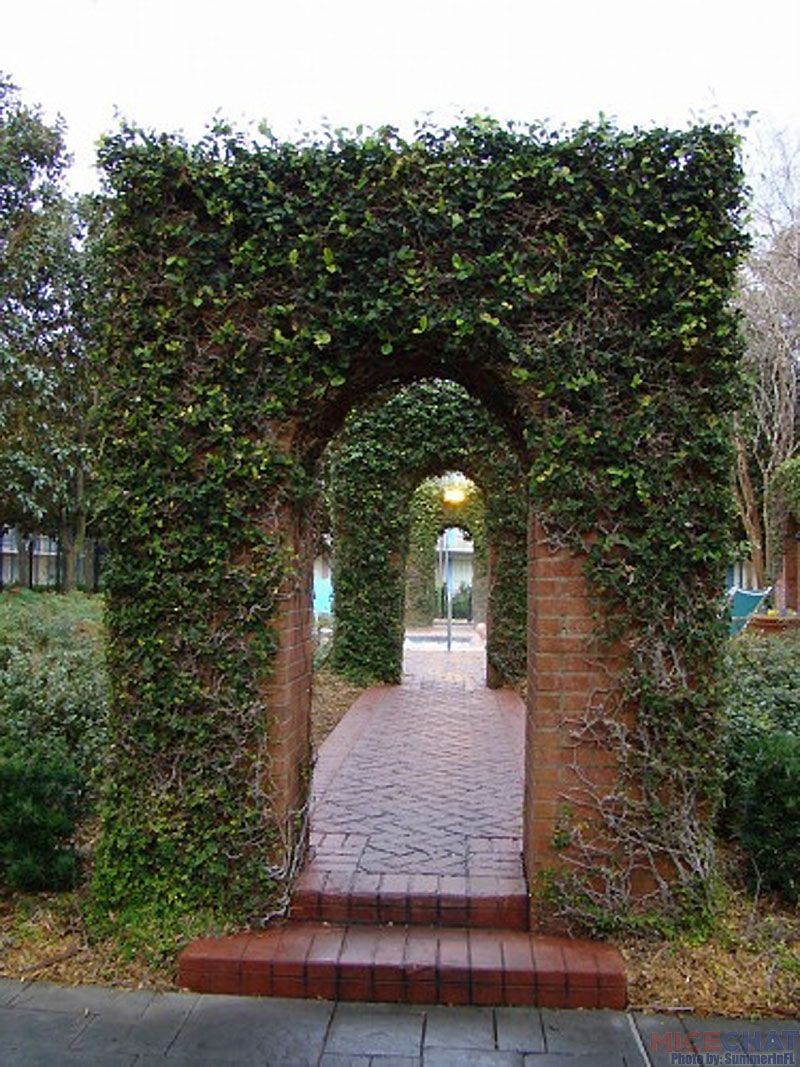 The path to the pool.
Poolside bar.
This is the tail that never ends...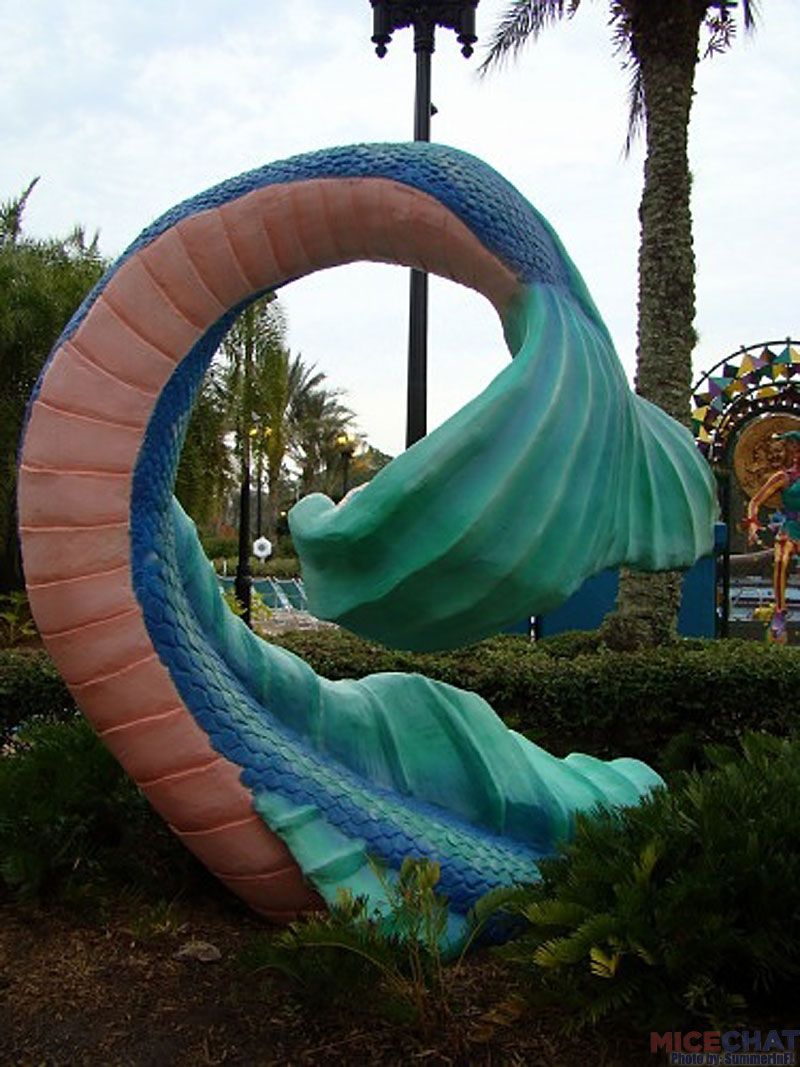 A fun character next to the kiddie pool.
Are we there yet?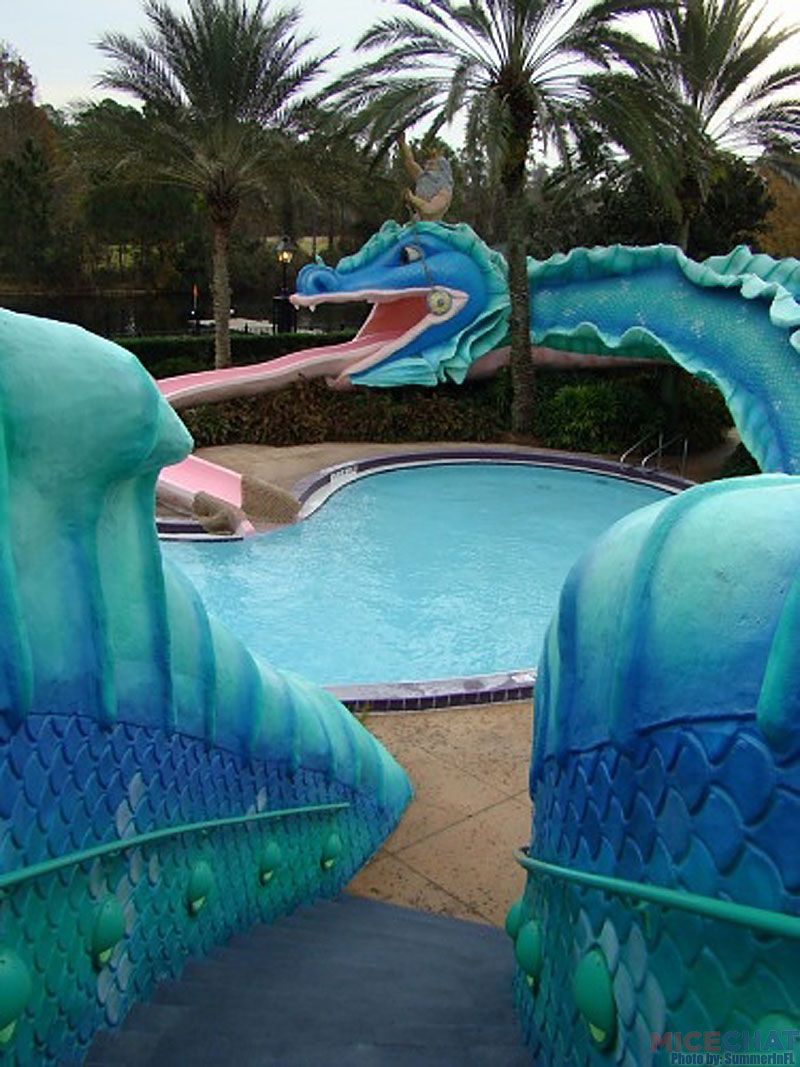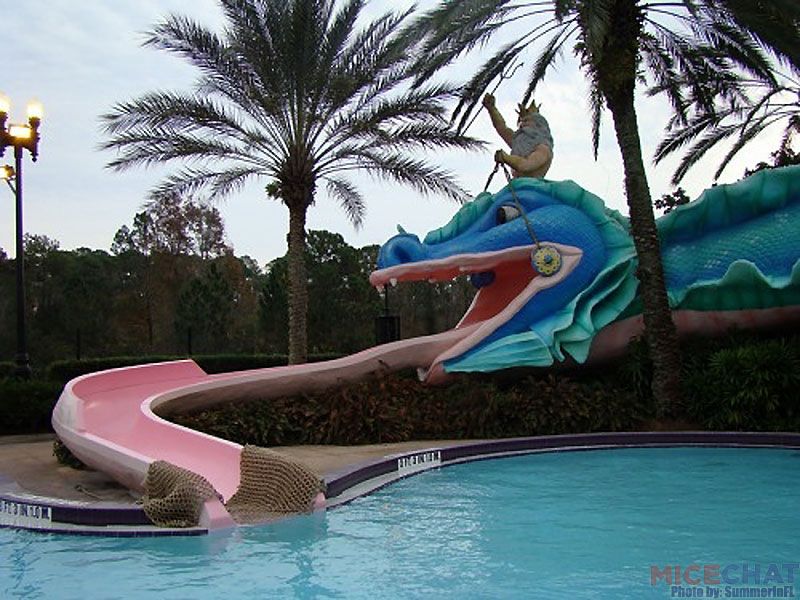 Oh look! A band!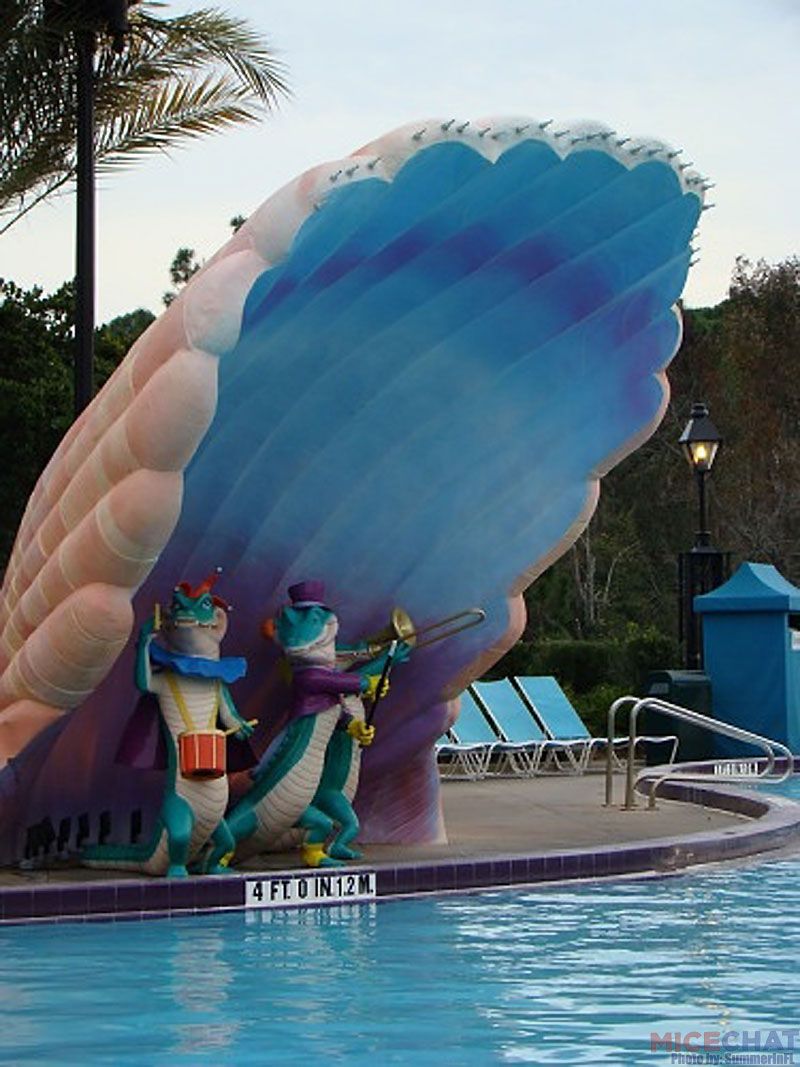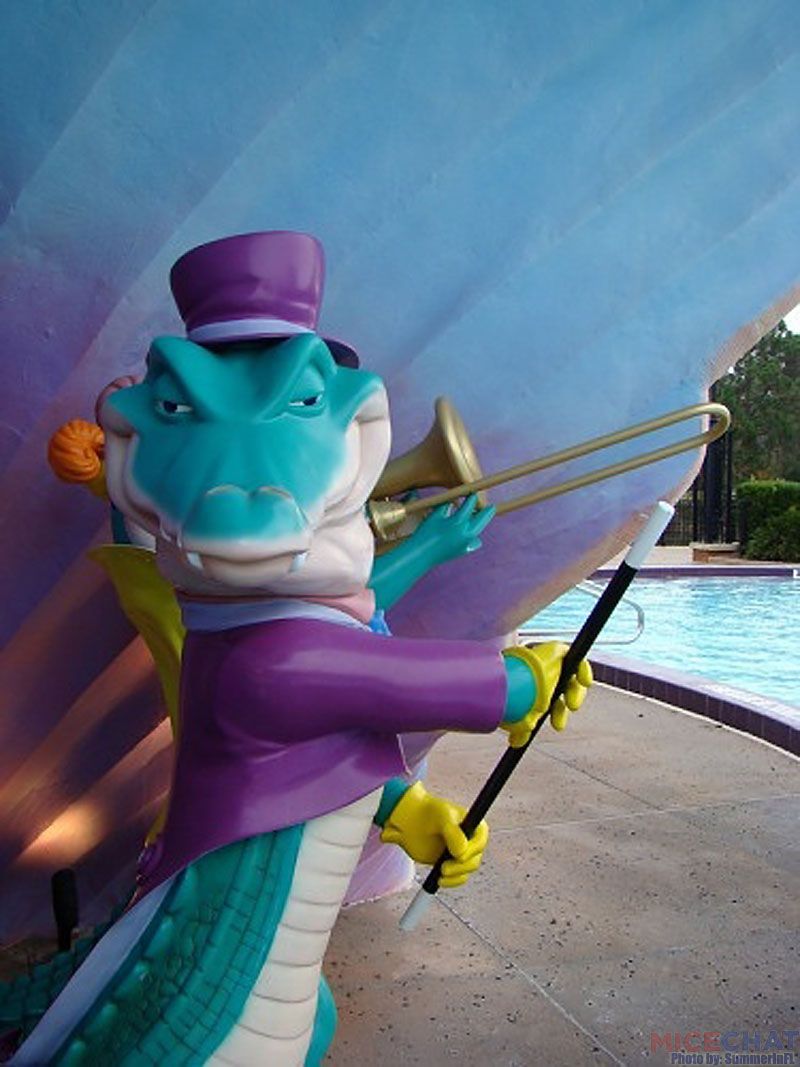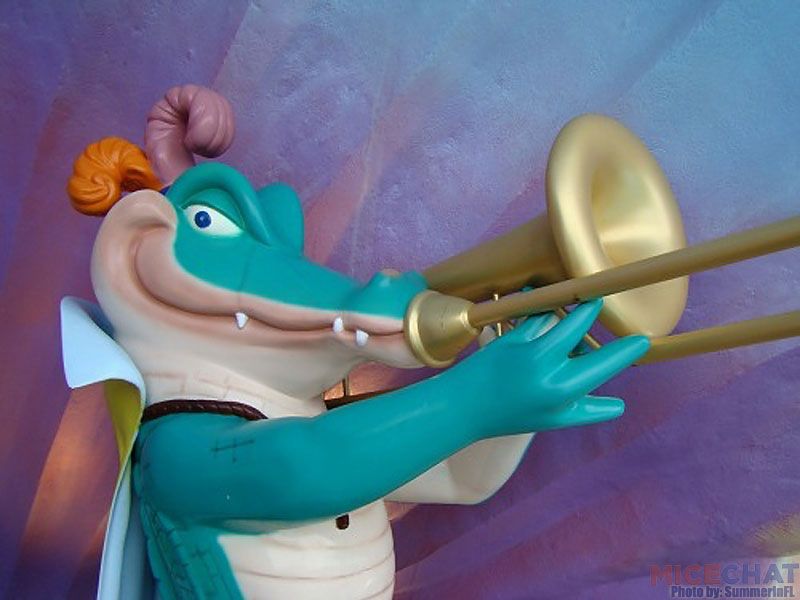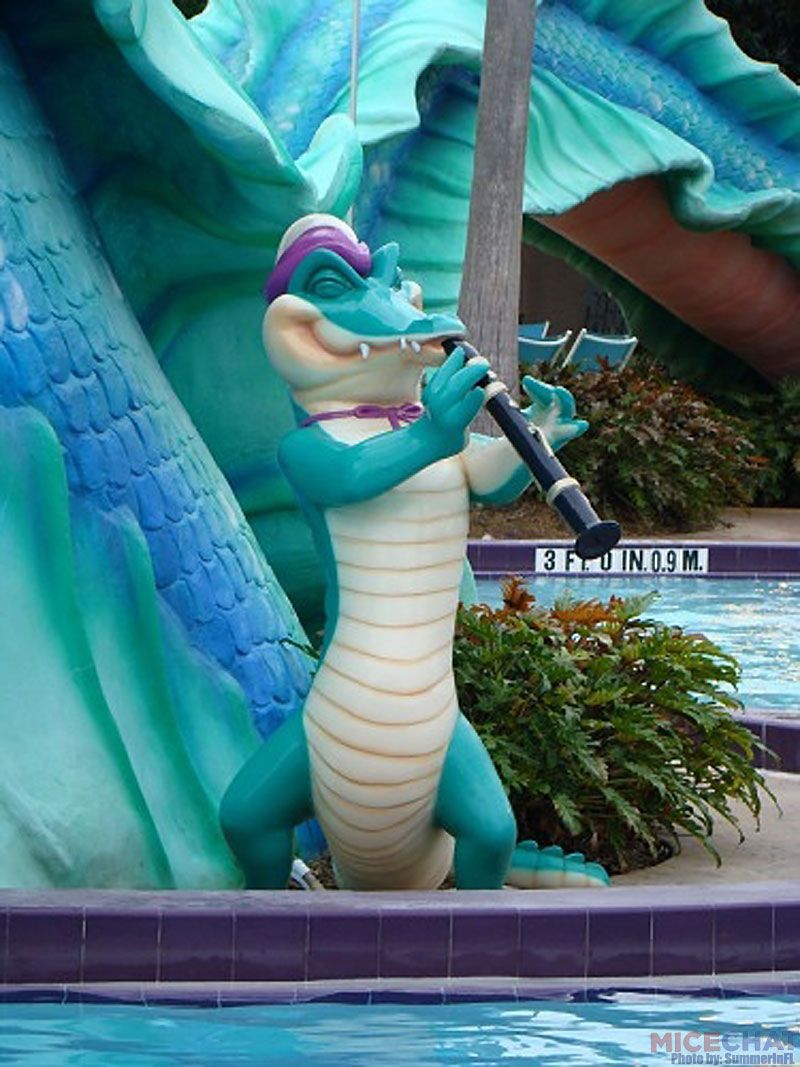 The End
MiceChat's Fifth Anniversary Extravaganza is next weekend!
It's hard to believe, but MiceChat is another year older and we plan to celebrate our anniversary in true MiceChat style next weekend. You'll find all the details at this
LINK
. What follows here is a nostalgic look back at last year's anniversary celebration. Thanks to everyone who contributed photos. You'll find more 4th anniversary photos
HERE
.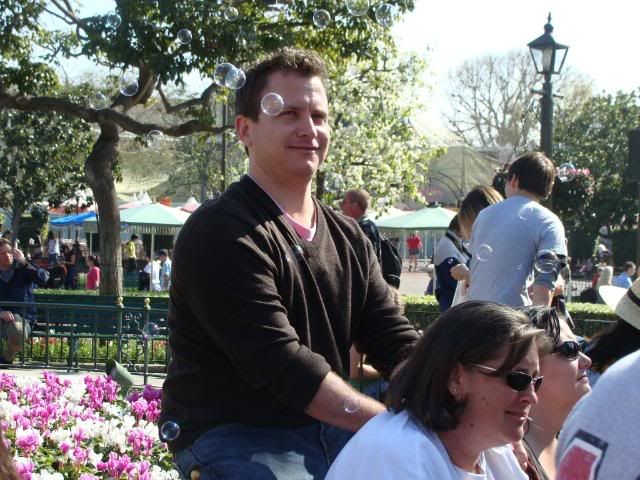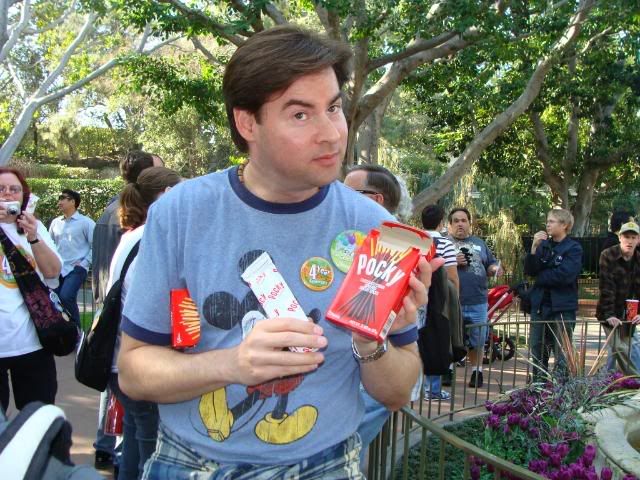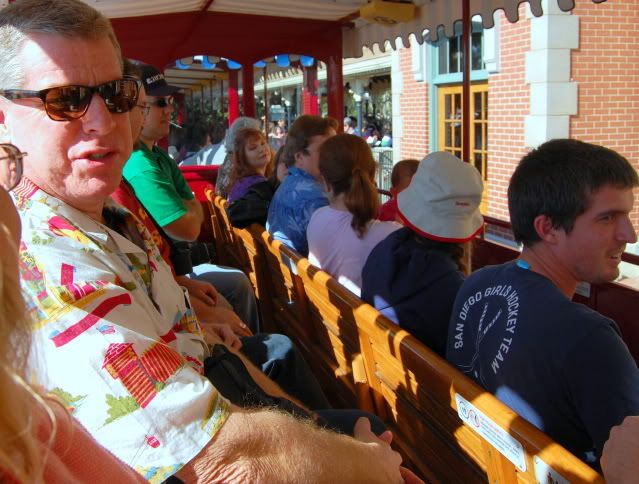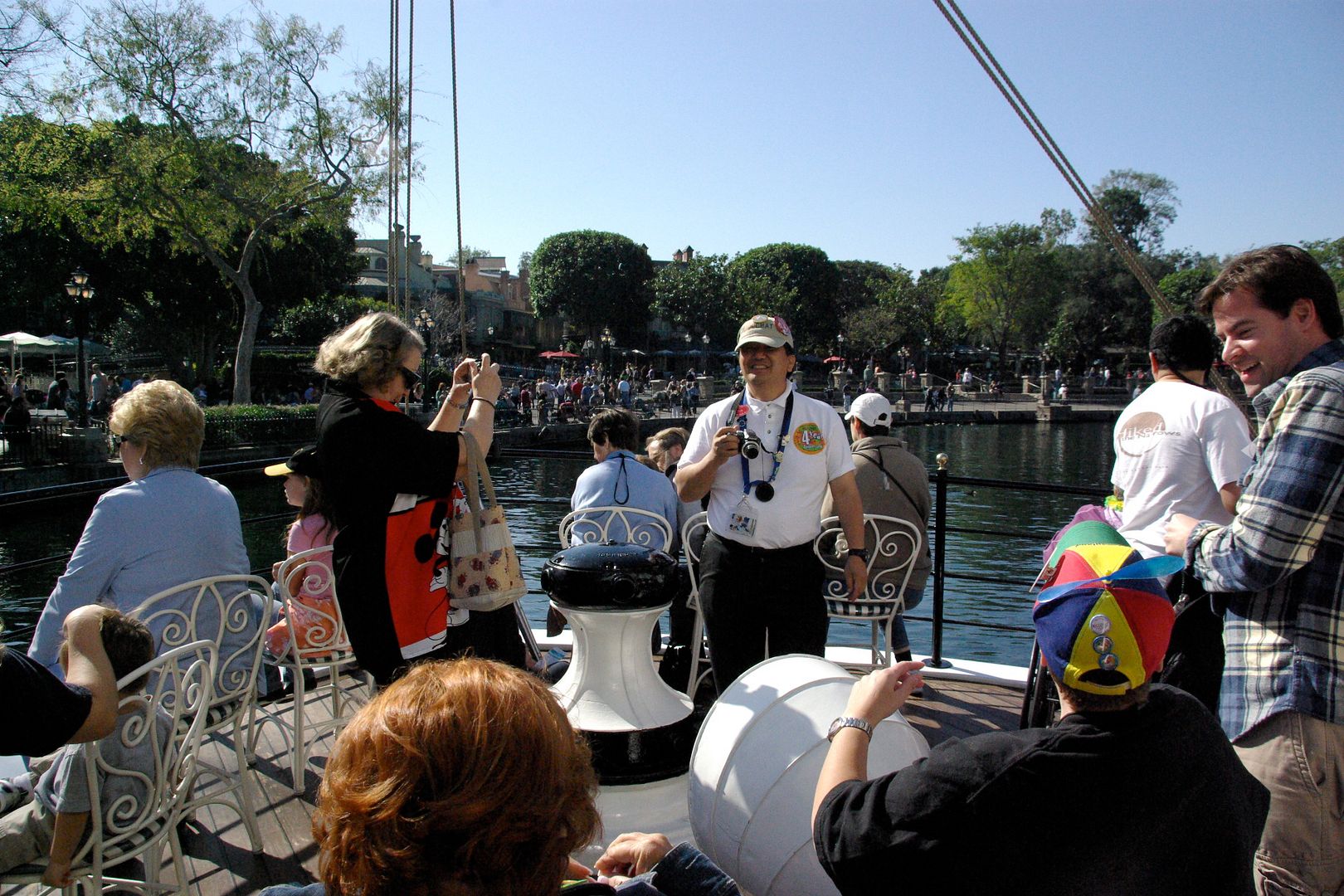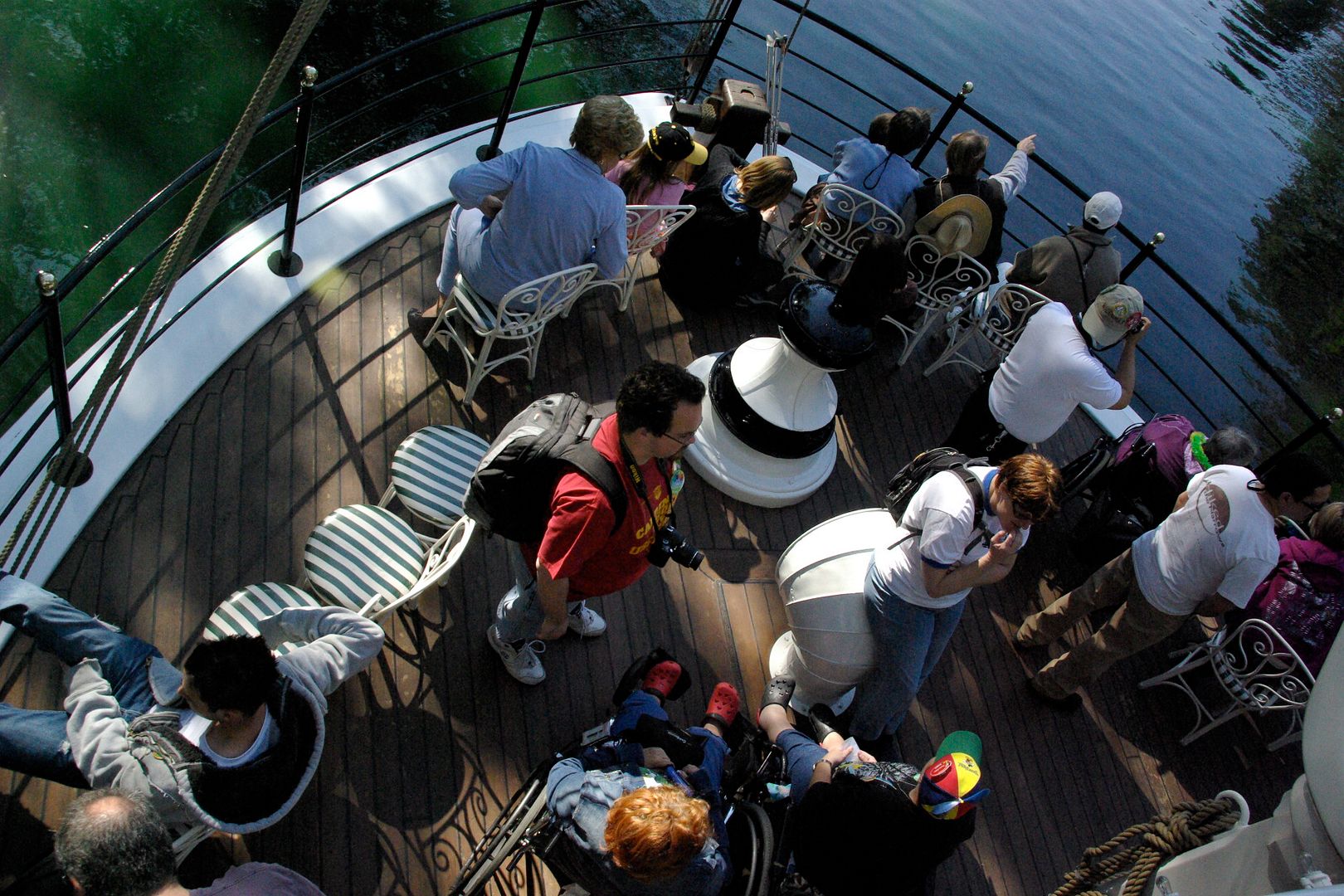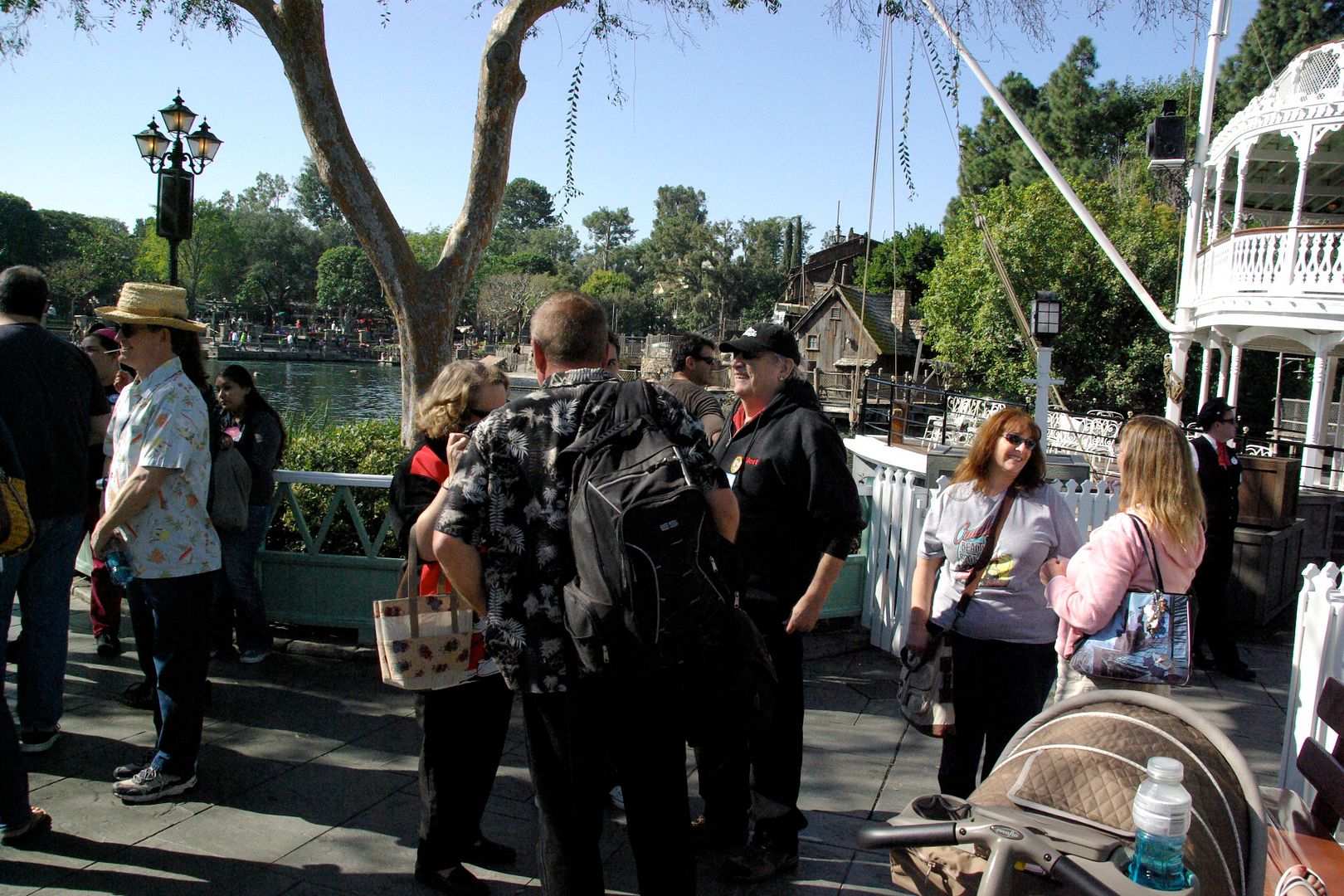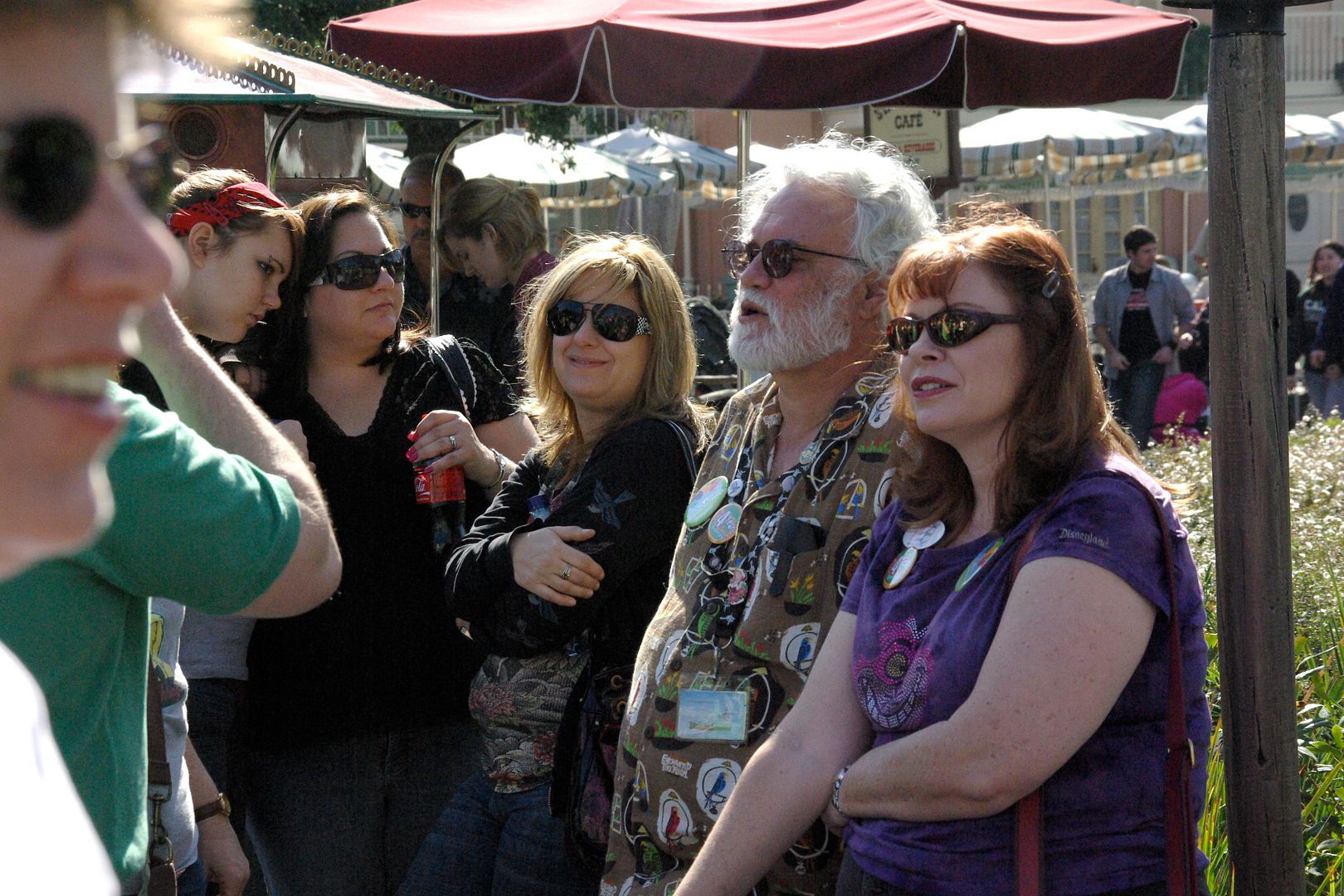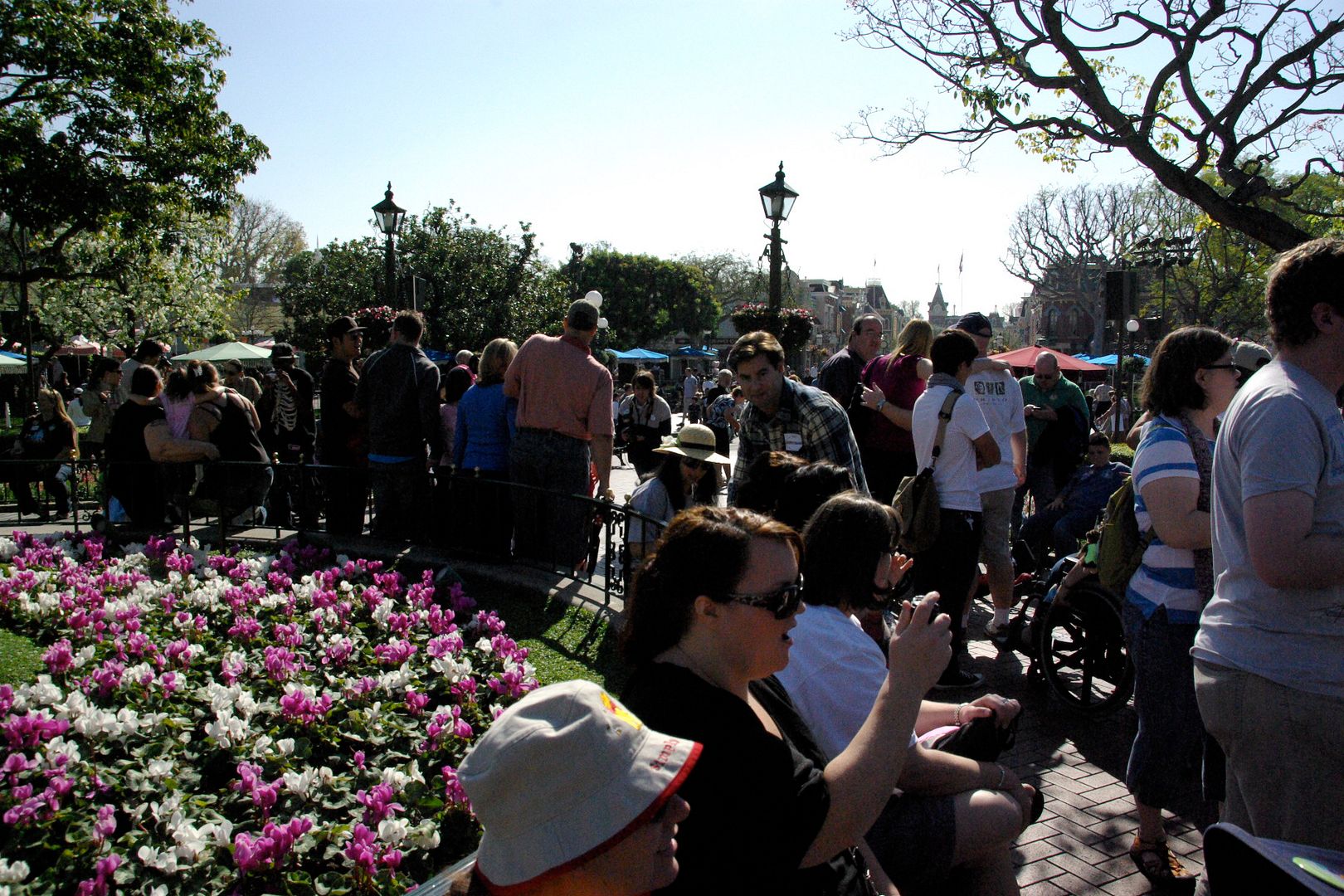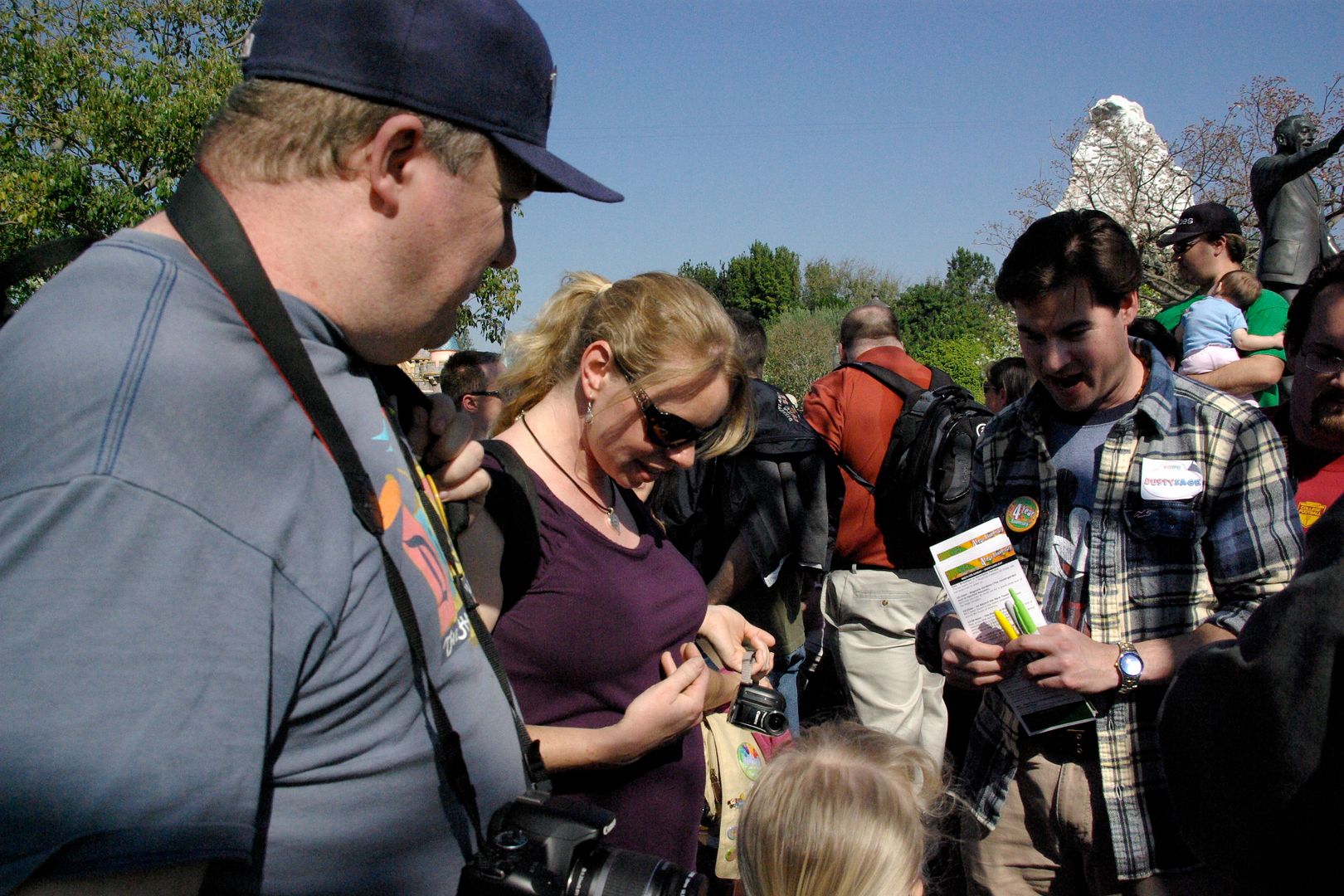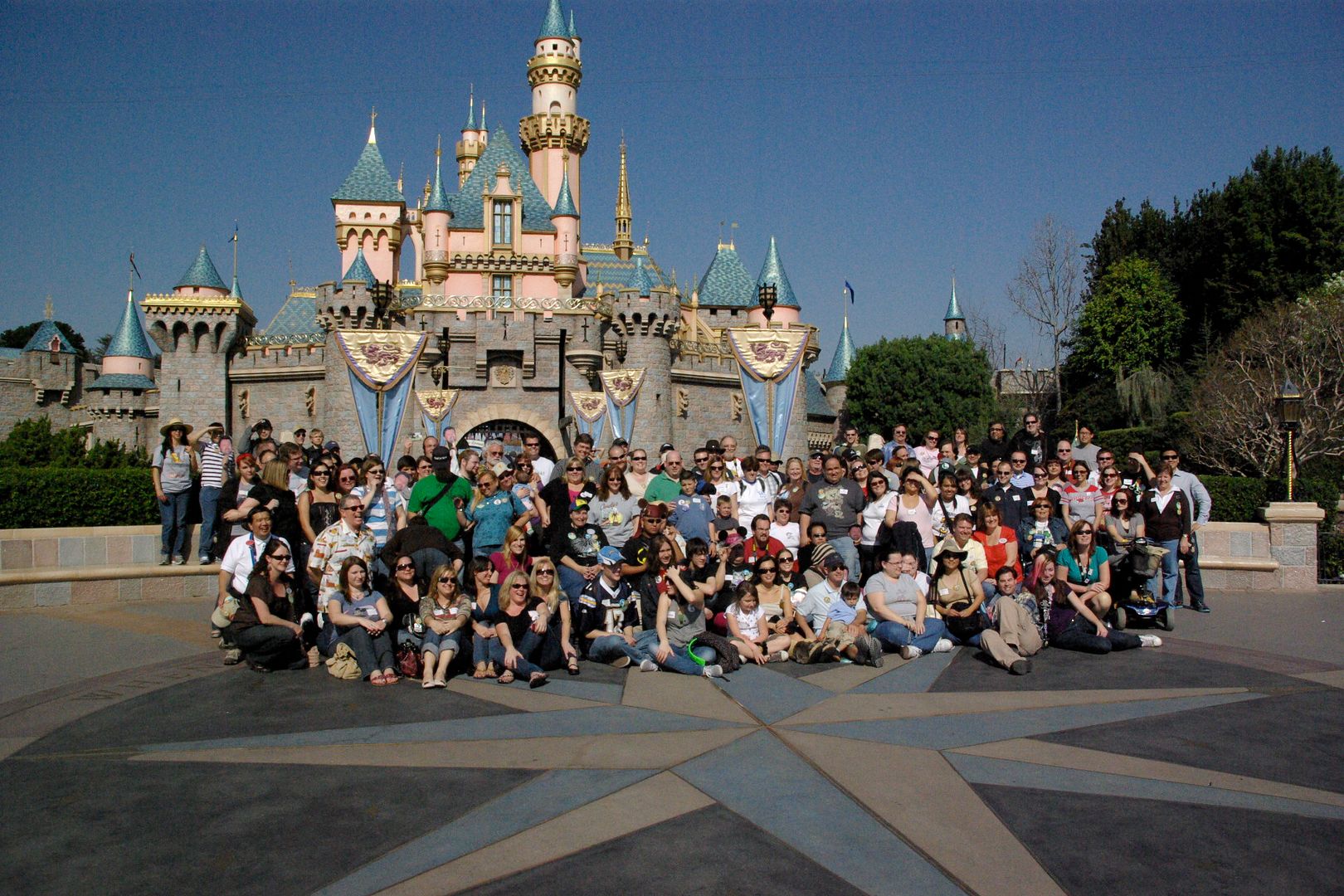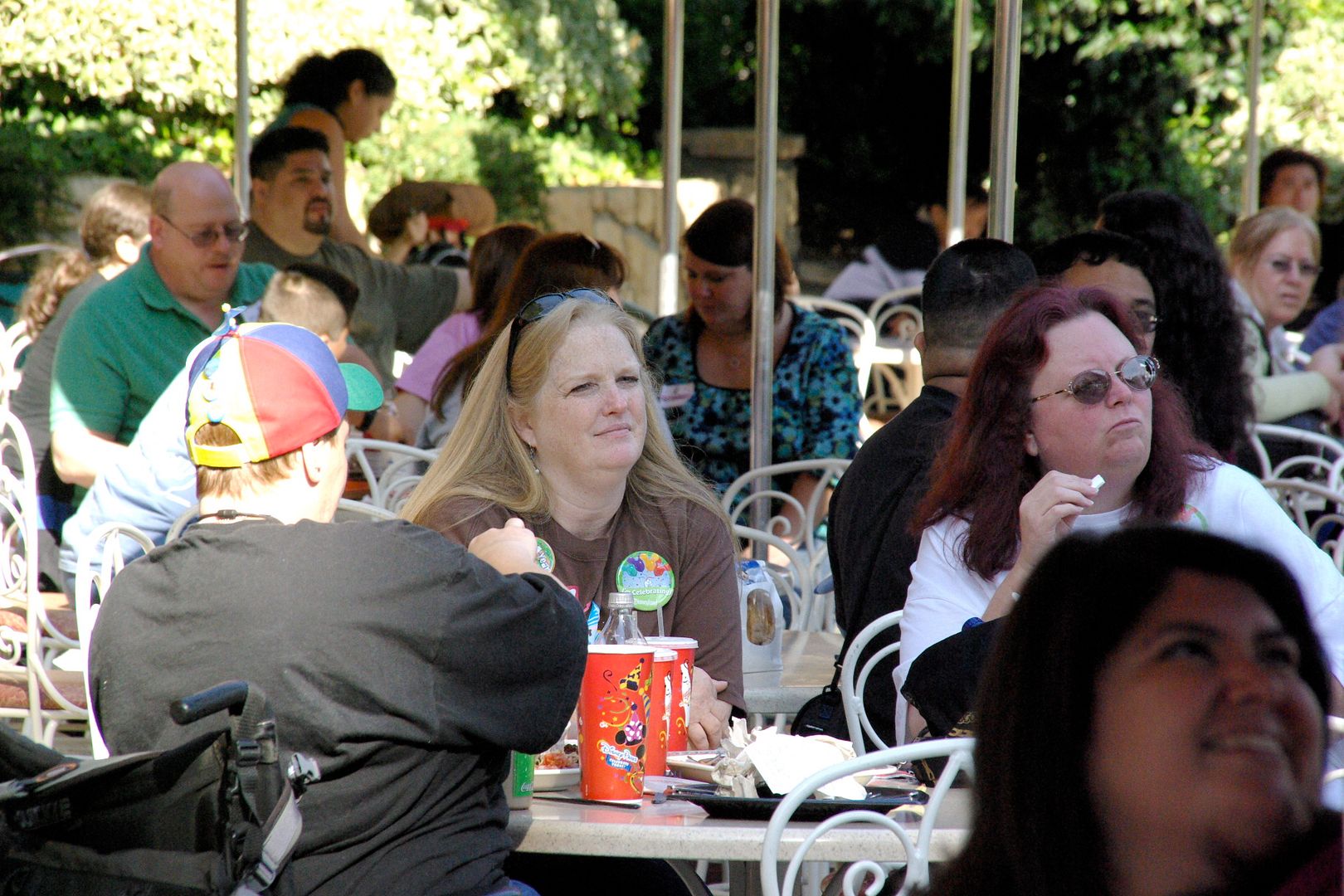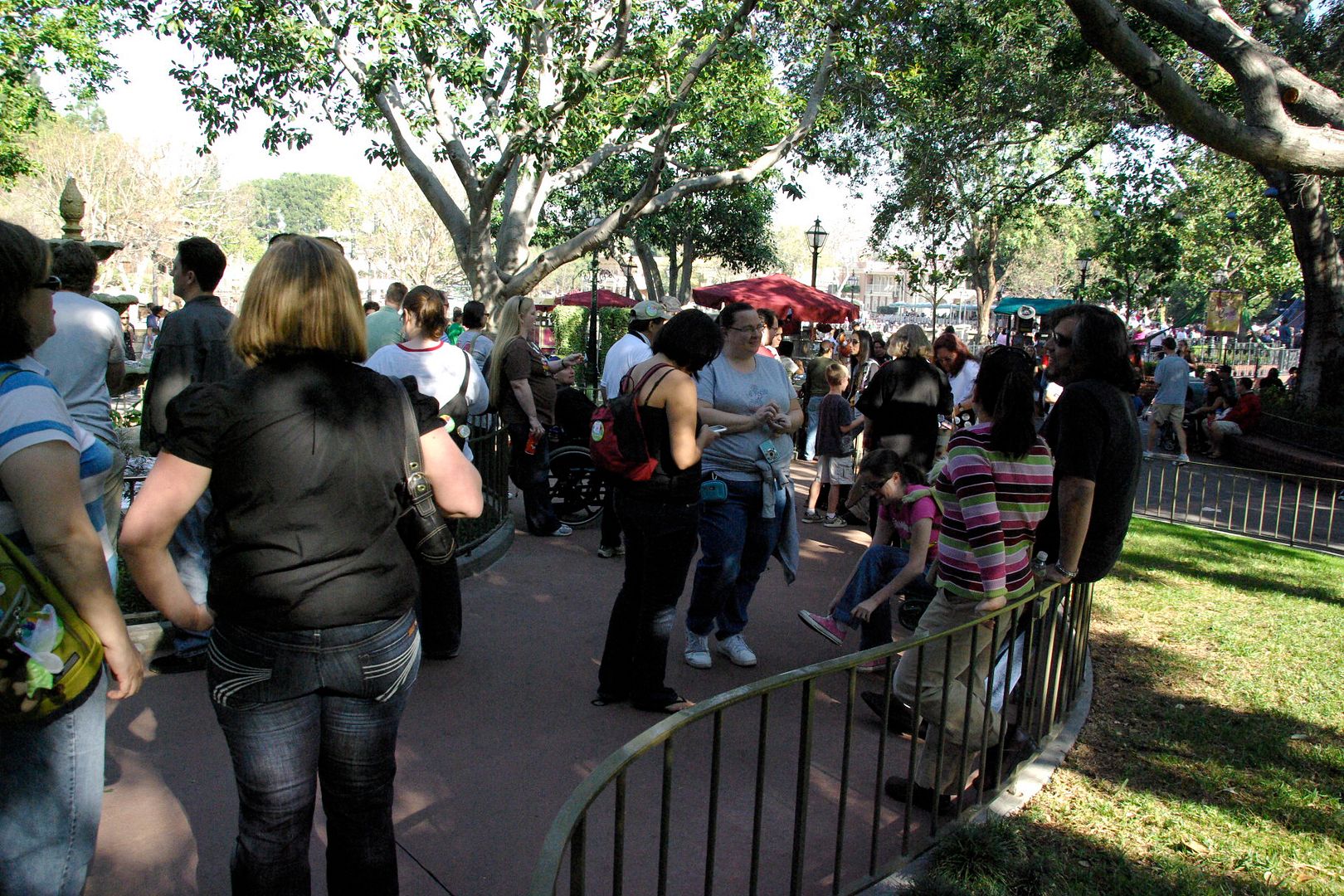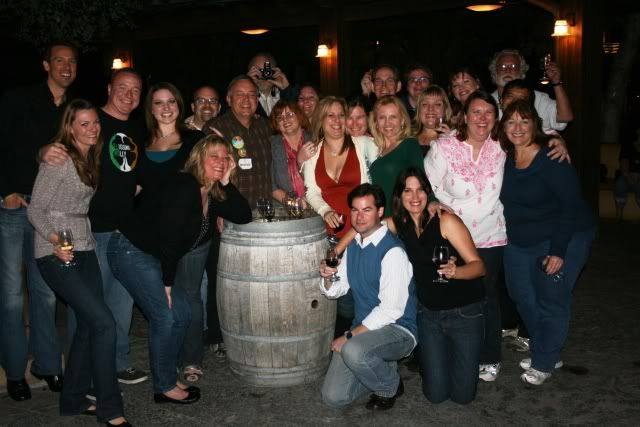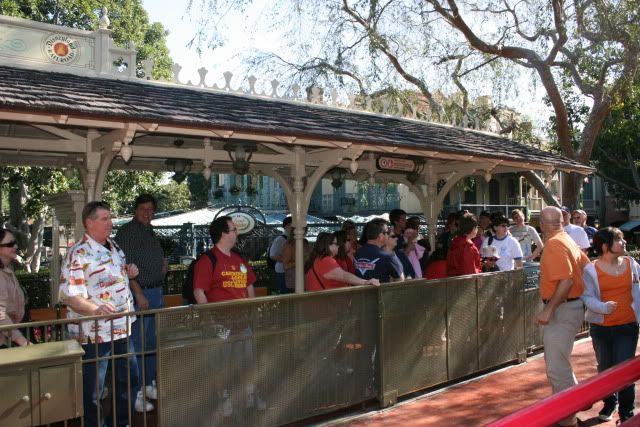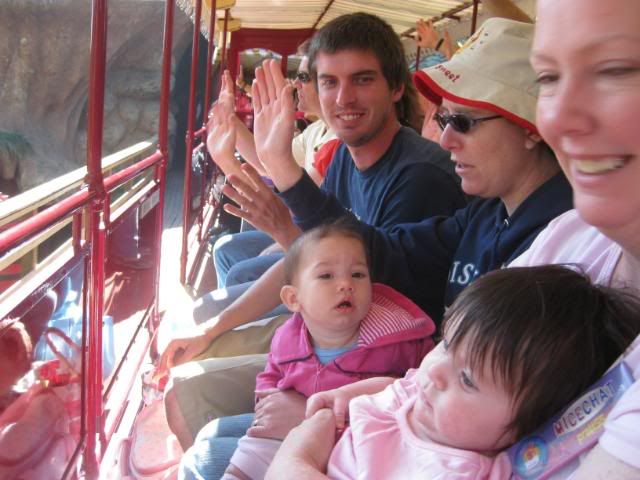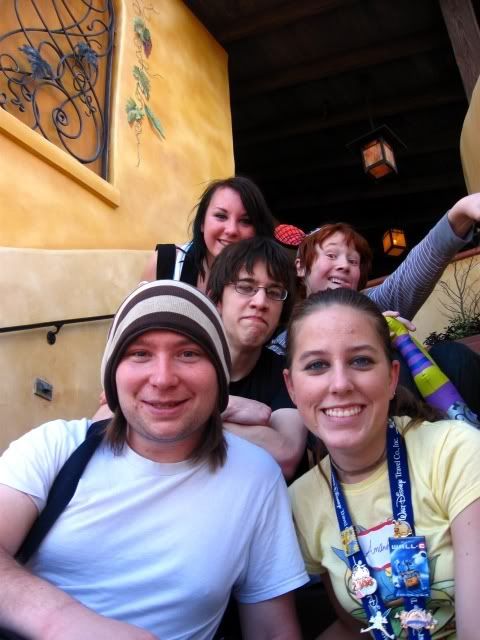 Looking for up-to-date reports from Disneyland
including photos, gossip, park schedules and more?


Visit these MiceChat columns each week:

Andy Castro's Dateline Disneyland

David DarkBeer Michael's In the Parks
And that brings us to the end of another week. Our photographers have just enough time to reload their cameras before we see you all again next weekend. Thank you to all of our wonderful readers, and as always, a huge thank you to our amazing team of global photographers, spies, and gossips:
Denise
nbodyhome
Preskitt
(mousesteps.com)
SummerInFl
sir clinksalot
MickeyMaxx
CaptPhoebus
Ian Parkinson and Richard Williams
BigPigletFan
Abominable Snowman
Fishbulb
PhotoMatt
Jack
Hollywood 1939
Wixom
Ken Eslick
(DisneylandPostcards.net)
ichigopara
Special thanks to
Mac Daddy
,
Rogue Pawn
and
Monorail Man
for their generous contributions this week.
Your Editor -
Rixter
Where have YOU been recently? We invite you to share your photos of theme parks or any other destination that may be of interest to our readers. Please feel free to contact me via MiceChat Private Message (screen name Rixter)
or send me an email: oceansiderick@gmail.com.


It is readers like you who make MiceChat such a special place.
Don't miss a single one of MiceChat's Featured Blogs (including the Weekend Update). Add our feed to your favorite feed software or site:
MiceChat: Featured Disney Blogs


Follow us on Twitter