The 2010 Winter Olympics end on Sunday night. I wonder how long it will take for our Canadian neighbors to come down from their Olympic high? What fantastic hosts they are!
MiceChatter
BC_DisneyGeek
shares some more photos of the Olympic frenzy in Vancouver this week. It looks like a great city to be in right now.
Denise
nbodyhome
Preskitt gives us a sneak peek at Epcot's Flower and Garden Festival. These must be some of the most beautiful topiaries in the world.
SummerInFL
has photos of what may soon become an entry in the WDW history book. Rumor has it that this quiet corner of the park will make way for much busier meet and greet location.
Finally,
MickeyMaxx
adds some narrative to vintage post card images from
DisneylandPostcards.net
. It's a fun look back at the New York World's Fair.
Have a great weekend everybody!
BC_DisneyGeek2 returns with more photos of Vancouver dressed in its Olympic finest!
Another shot of Sochi Word, in the background is BC Place, site of the Opening, Closing, and nightly medal ceremonies:
On the morning of February 18th, thousands of fans gather for a taping of The Colbert Report: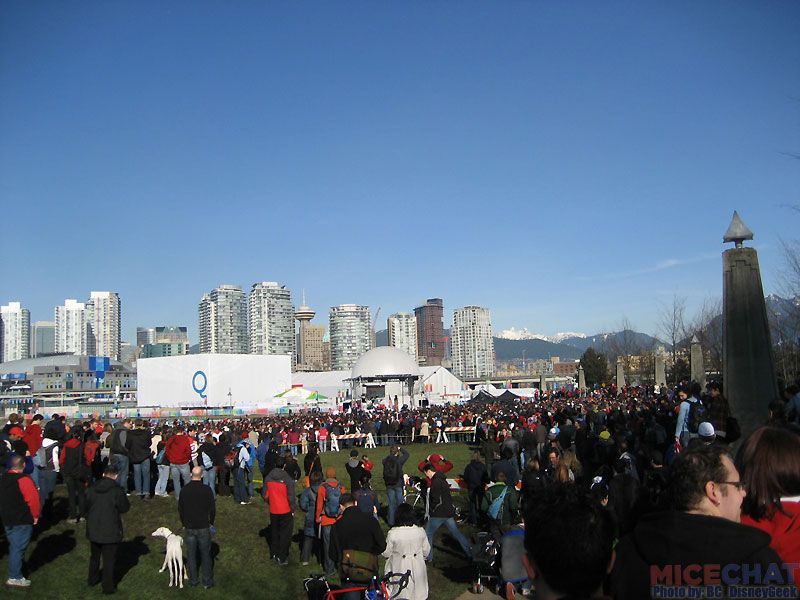 People lined up for hours for a good spot. This was the second day of filming:
Stephen waves the Canadian flag, and we hoot and holler like proverbial pavlovian dogs: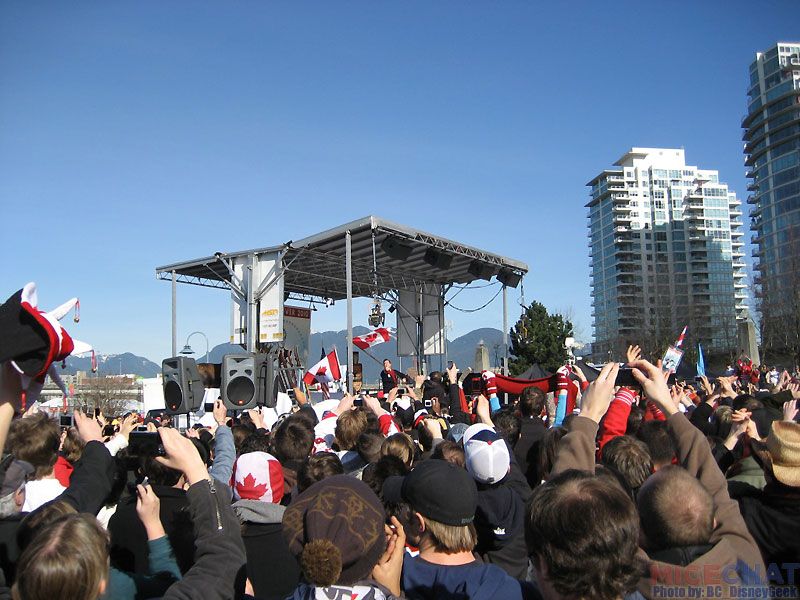 Inukshuks along the water draw a lot of attention: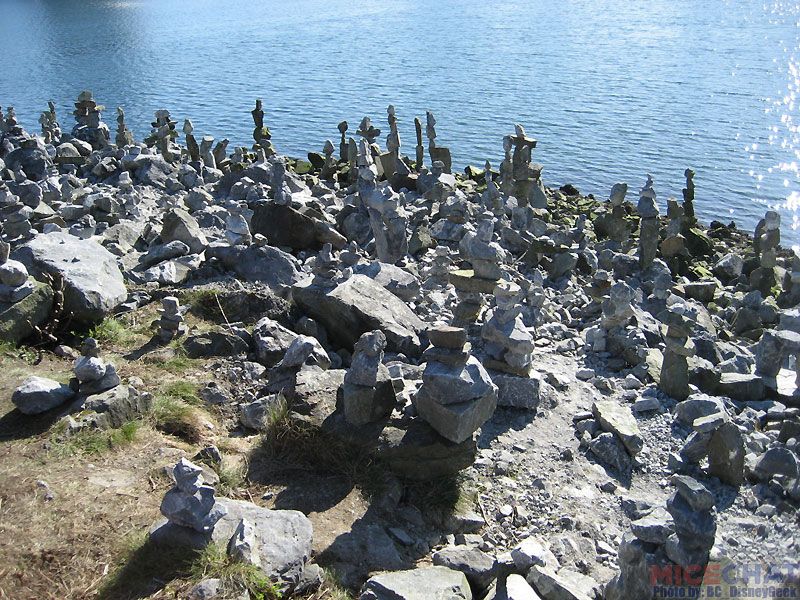 It's not always hard to spot the out-of-towners: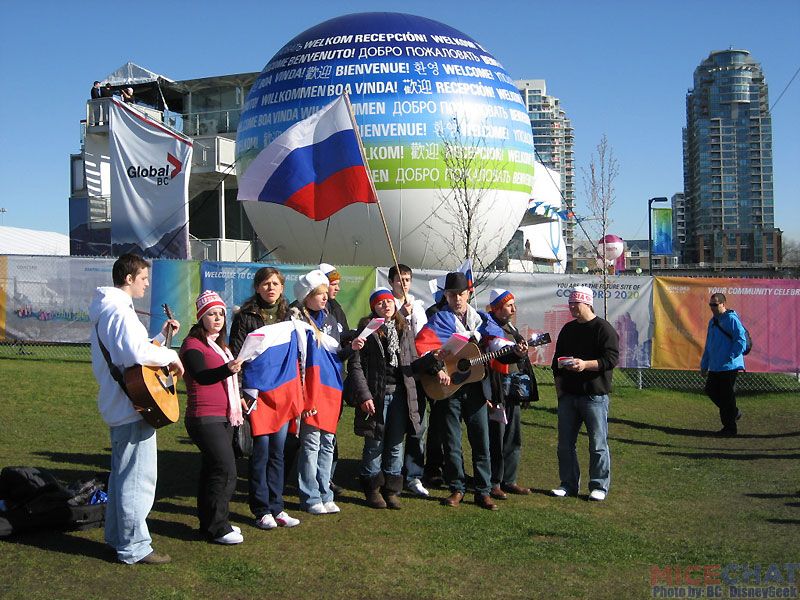 The zip line in downtown Vancouver. Only a six hour wait for a twenty second ride. And you thought Disneyland was bad:
Disney fans should appreciate this sight, pin traders line a downtown street:
One of the most popular things to see is the Olympic cauldron. Although it is the most accessible Olympic cauldron to date, the chain link fence keeping people well back was met with much controversy. As a result of criticism, a hole was cut in the fence to allow better pictures, and a viewing platform (top left) was made availabele:
A sign points the way to the Olympic Cauldron. Uh, if you're standing at this spot, and can't find the cauldron on your own, a sign probably isn't going to help: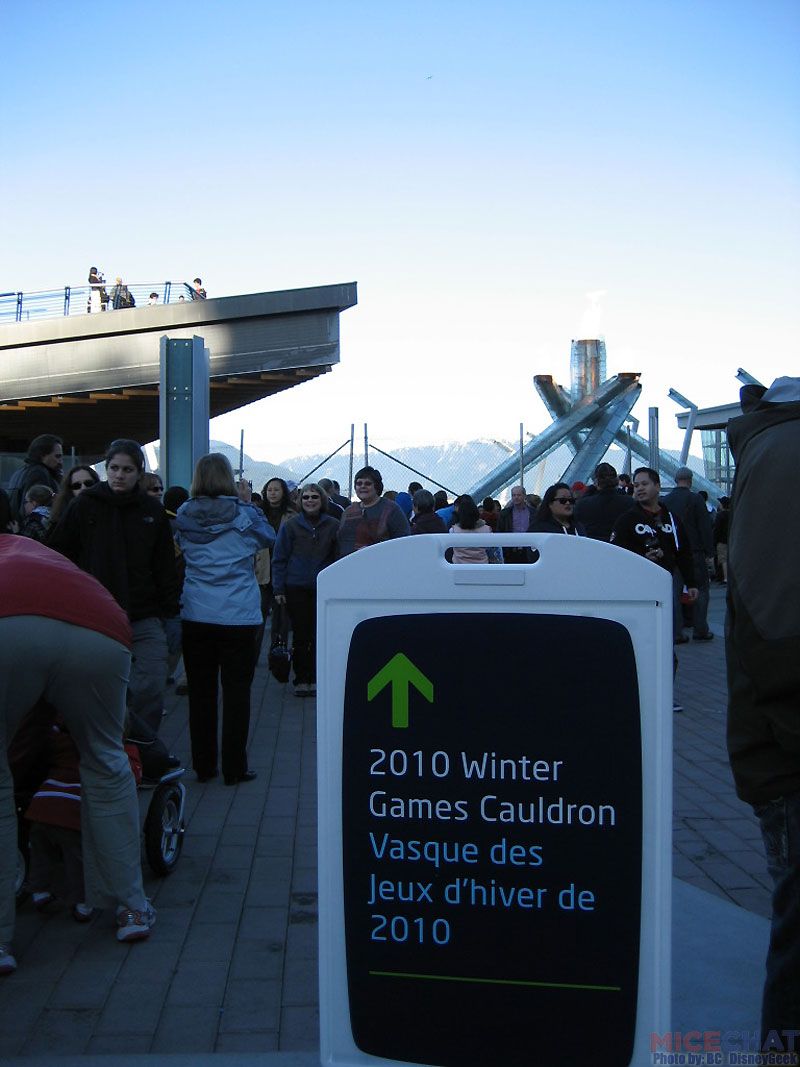 This shot illustrates how the fencing impacts ones' ability to get a "clean" shot of the cauldron, but overall the level of access to the cauldron is quite good: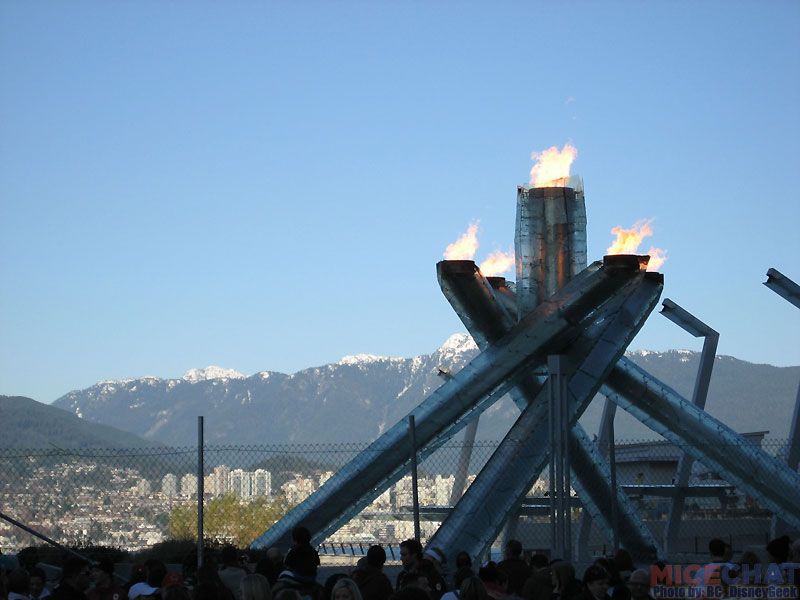 An unobstructed shot of the Olympic cauldron:
LiveCity Yaletown offers big-screen Olympic event viewing during the day, nightly concerts, and an evening light show: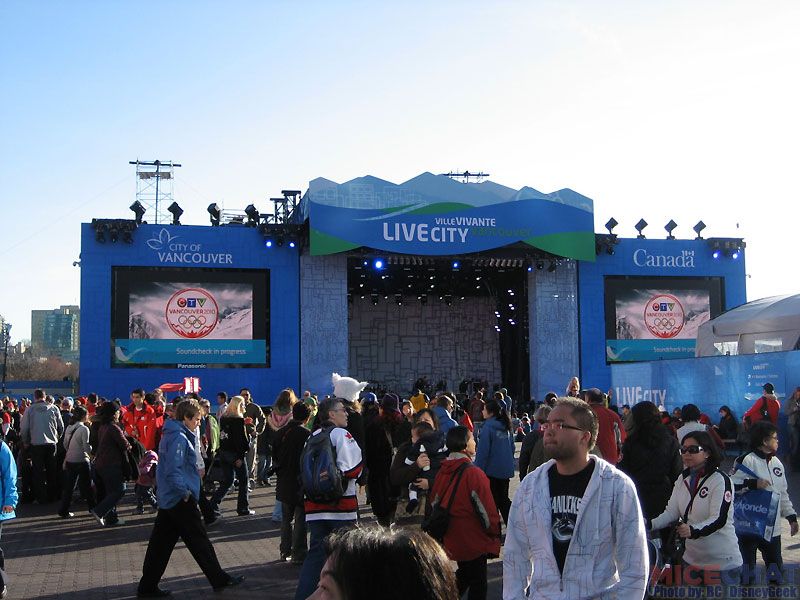 As much as it is about sports, you cannot escape the corporate presence during the games: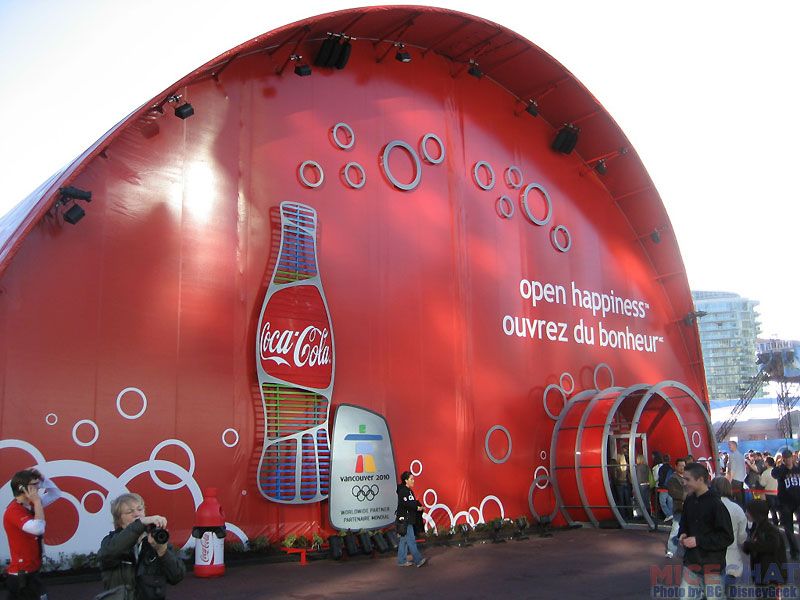 Panasonic showed off their new 3D HDTVs, with a stirring eight-minute Olympics highlight video:
Another hugely popular attraction, the Canadian Mint Pavilion generated waits of up to four hours to view and hold Olympic medals: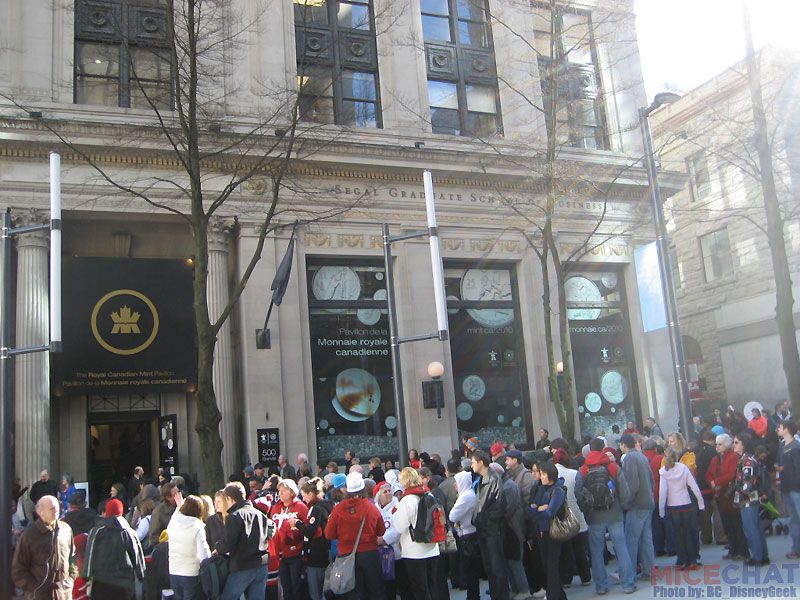 A gold paralymic medal. This was the first time that Olympic medals were made available for public viewing in this manner:
Displays showed how the medals were fabricated. Each of the 2010 Olympic medals is unique, another Olympic first: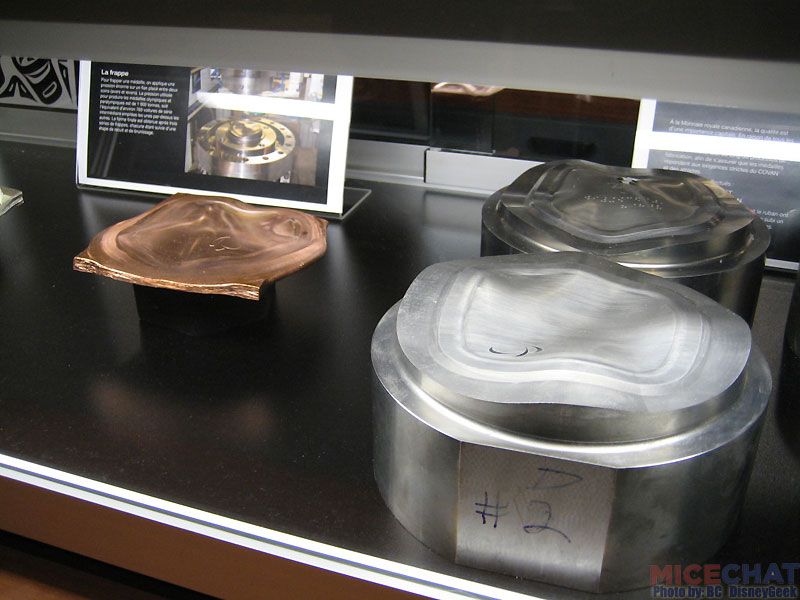 Note the braille on the back of the Paralympic medals:
An Olympic bronze medal: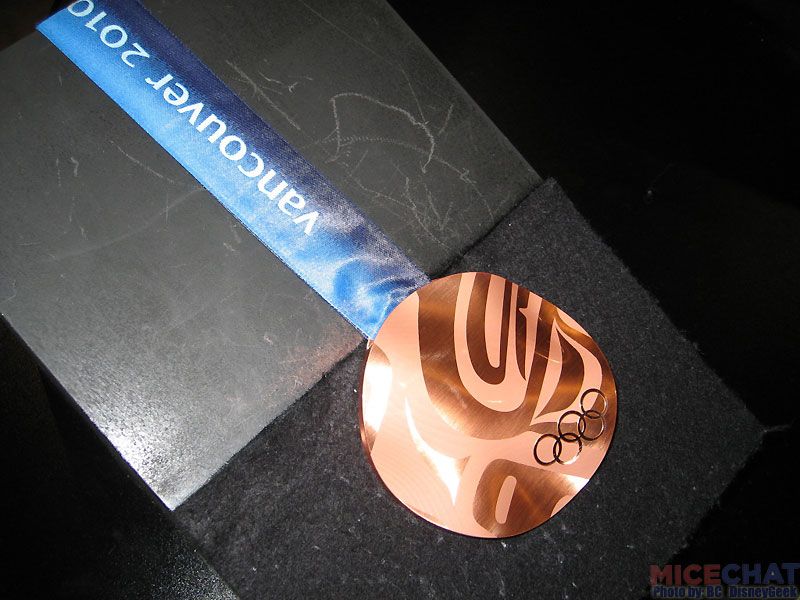 Denise "nbodyhome" Preskitt gives a sneak peek at the Flower and Garden Festival at Epcot
I actually have hundreds of photos up from the construction of the Flower and Garden Festival at
mousesteps.com
. Almost everything is up now (but still more is being filled in over the next few days until it opens on March 3rd). I do wish there was less recycling from last year, but was happy to see the Mickey and Minnie featured above that weren't repeats from the last couple of years (Mickey and Minnie topiaries are also at the America pavilion).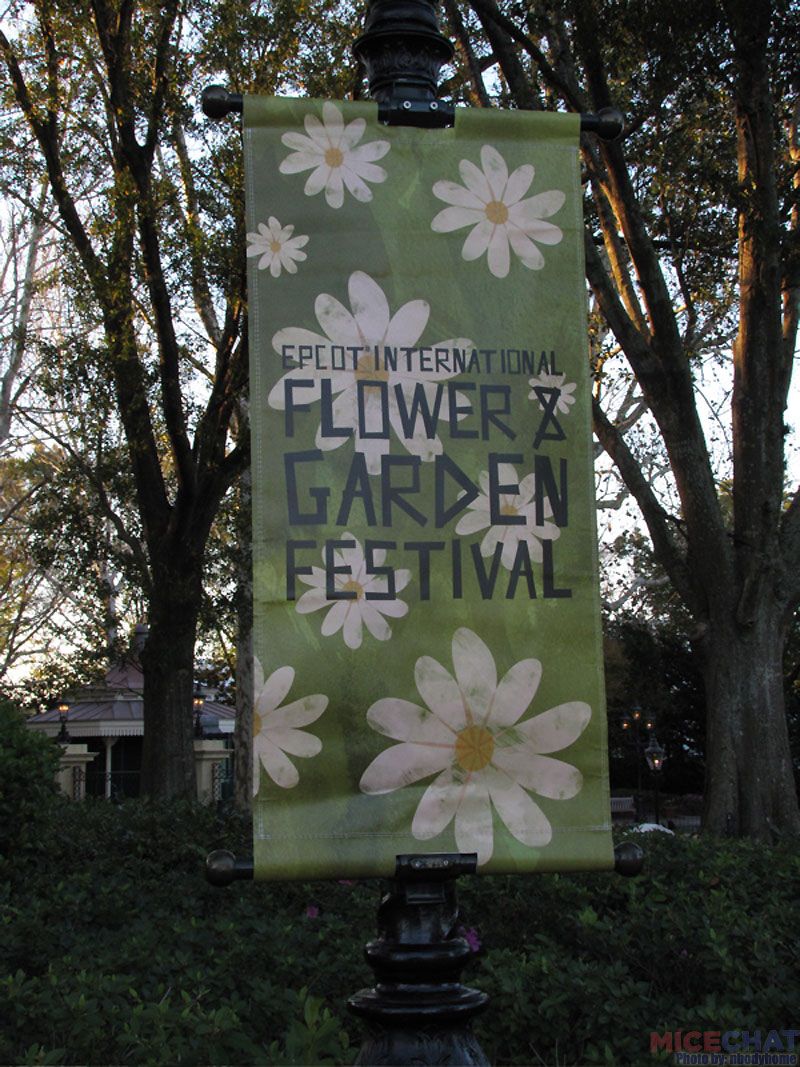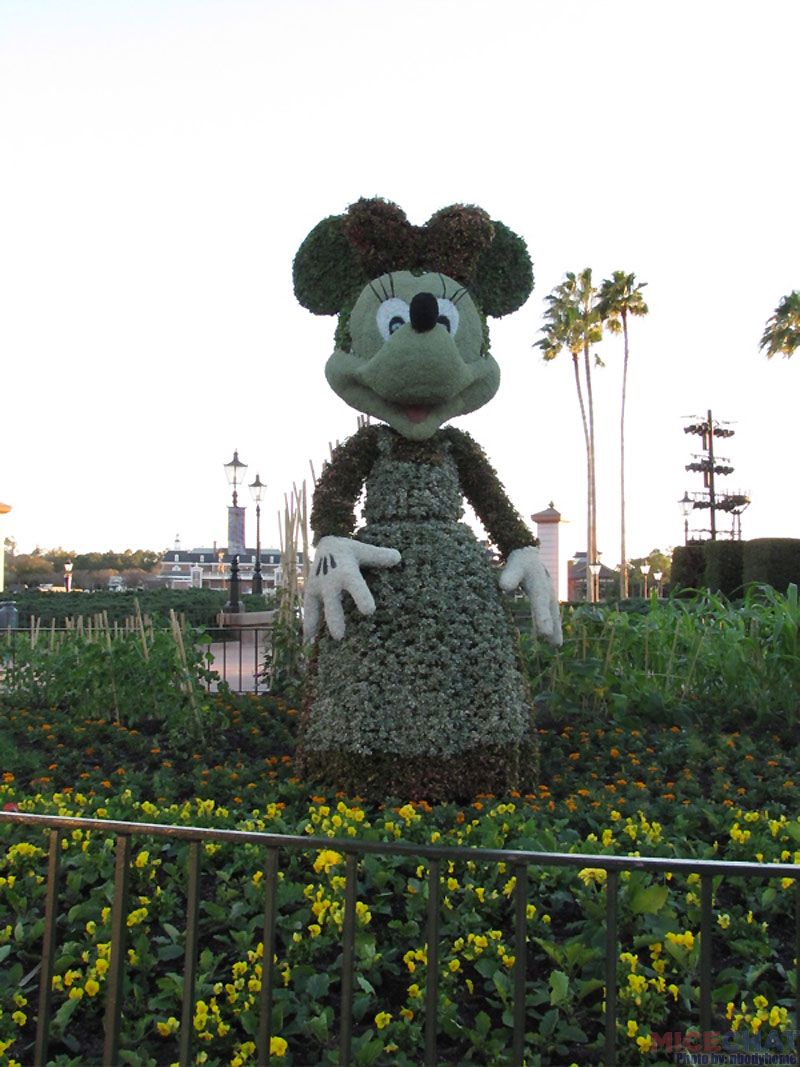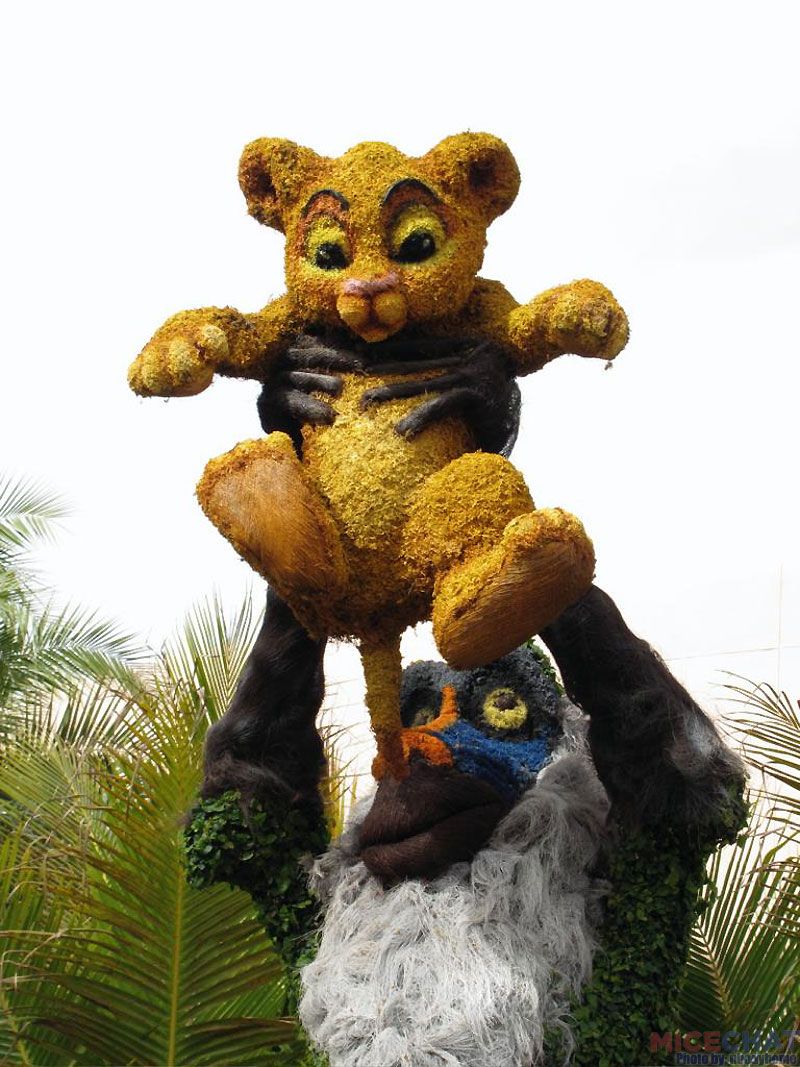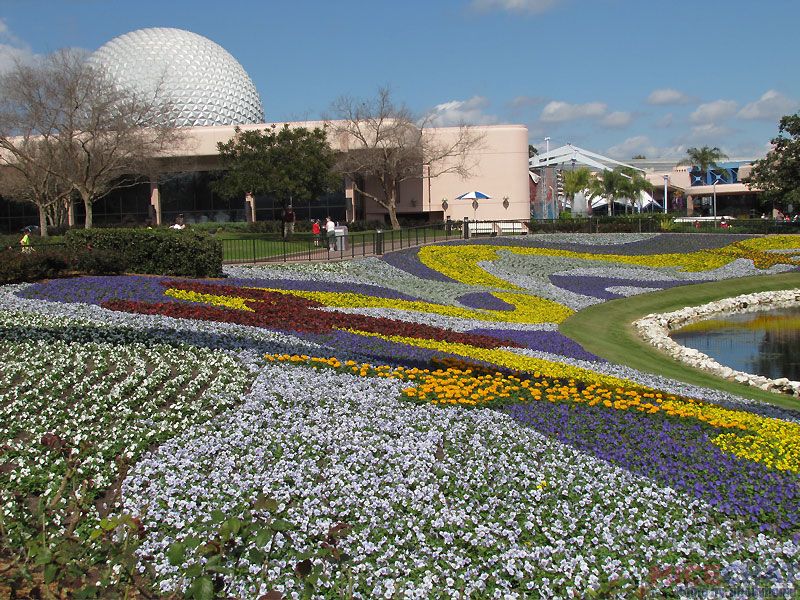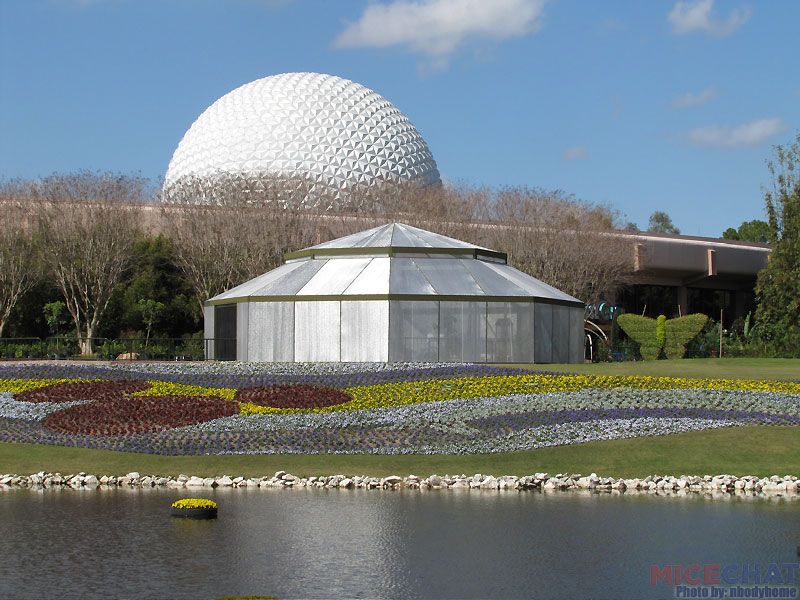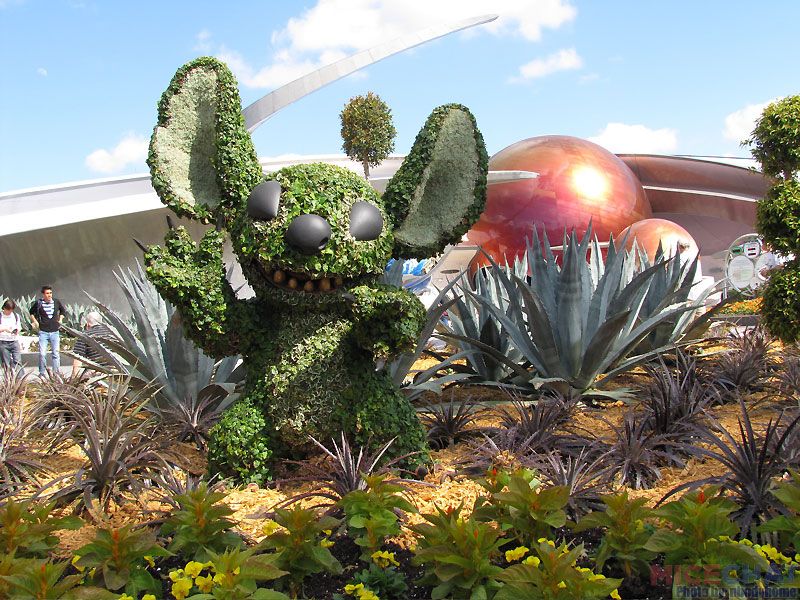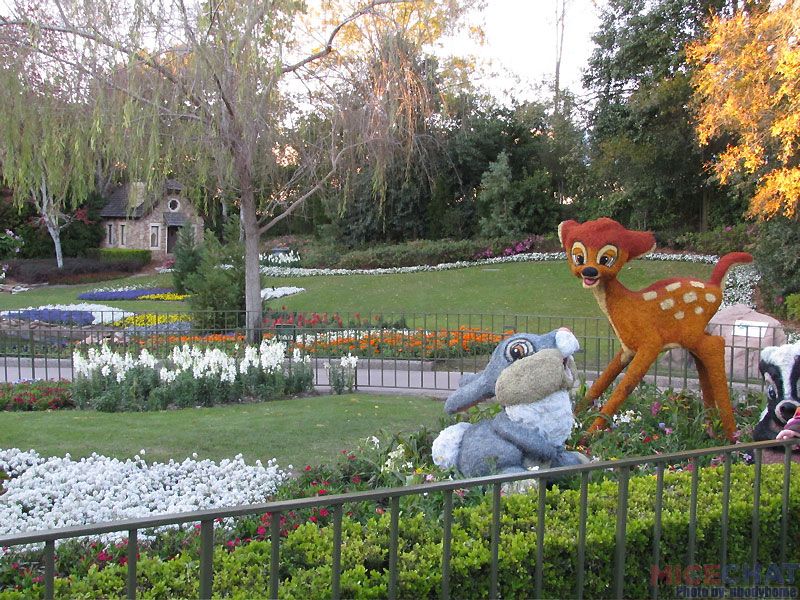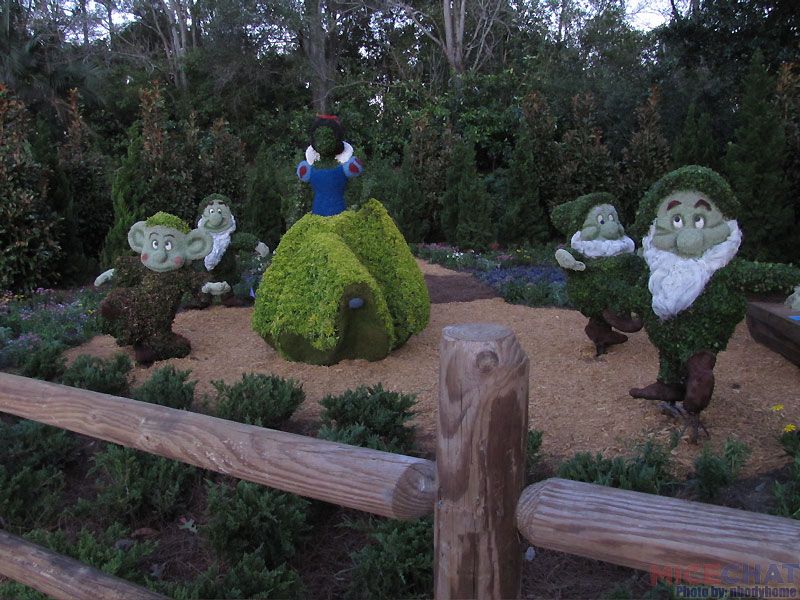 SummerInFL takes us on a tour of The Exposition Hall in Walt Disney World's Magic Kingdom
"We're Walking Right Down the Middle of Main Street U.S.A"
Well maybe not down the middle, a little inside and behind the Kodak Camera Center is one of my favorite hidden gems, The Exposition Hall. If you walked into the building, and took the hallway to the left of the camera counter there was a back room filled with some great Disney gems.
It held wonderful standees for picture taking, a Disney animated movies timeline and a great mini theater showing some classic Mickey Mouse cartoons. It's was a great escape from the crowds when you were looking for some peace and quiet.
Unfortunately the Exposition Hall is currently under construction and is rumored to be replaced as the Mickey/Minnie meet and greet once the construction on Fantasyland begins. So at this time we will just take a memorial walk and show our appreciation for one of Main Streets hidden treasures, hopefully not completely lost for future guests to enjoy.
Theater
Snow White Standee
101 Dalmations Standee
Steamboat Willie Standee
*Please note there is also a Buzz Lightyear Standee but unfortunately I don't have any photos of it at this time.

There's also an interesting time line that stops around 1999 but it was still a great read none the less.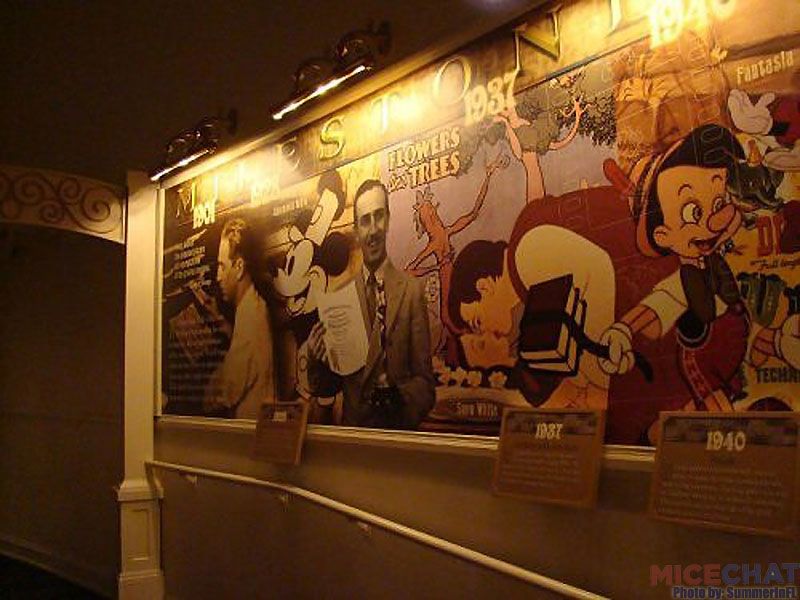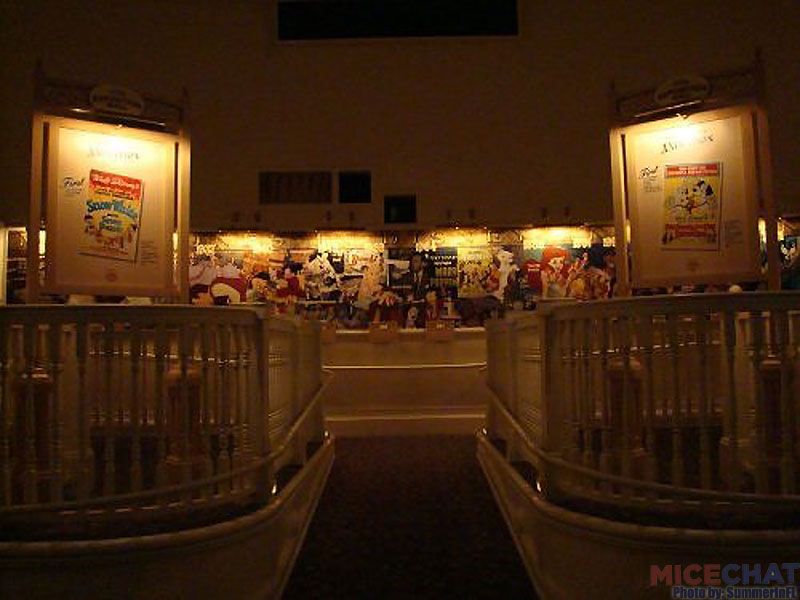 Walt and the World's Fair
Before there was a Carousel of Progress at Disneyland, there was Progressland 3,000 miles away. Before anyone in Anaheim, California ever said, "If I never hear that song again, it will be too soon", there was It's a Small World in News York's Flushing Meadows. And before folks rode the People Mover high above Tomorrowland, Ford Motor Company was using the same system to transport guests in full size 1964 and 1965 automobiles.
Once again, we are honored to bring you vintage post cards from the collection at
DisneylandPostcards.net
.
This week, we're looking at three of the pavilions that Walt Disney and his Imagineers created for major corporations at the 1964-65 New York World's Fair.
Progressland - presented by General Electric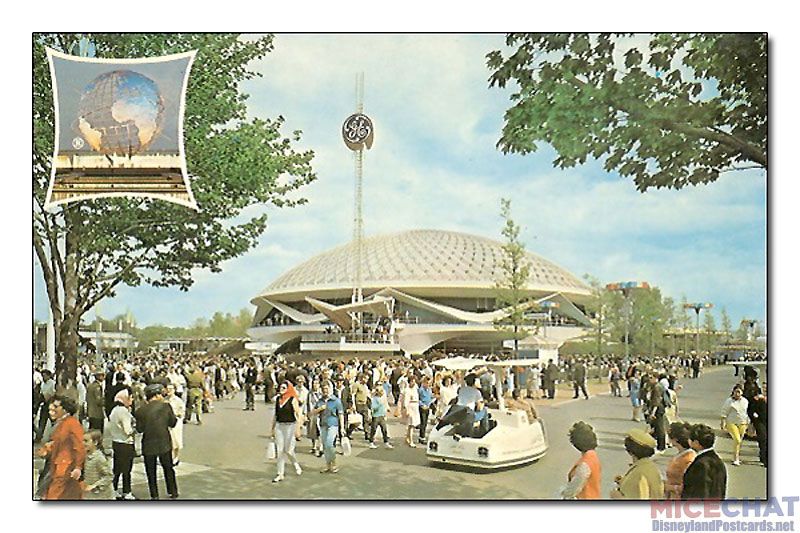 General Electric's Progressland was an hour long experience. The rotating theater presented the animatronic show just like in Disneyland, but there was more to come. A short walk brought attendees to the Sky Dome Spectacular, which dramatically showed the natural sources of energy: fire, the sun, atoms and lightening storms. After that, they were treated to a demonstration of controlled nuclear fusion, wherein a plasma of deuterium gas is compressed briefly and 50,000,000 degrees later, a bright flash and loud noise was the proof of the pudding. Maybe it's best that this part of the show didn't make it to the park. On the ground floor of the building, one could see all the new appliances and devices that GE was making for home, business, and even exploring outer space.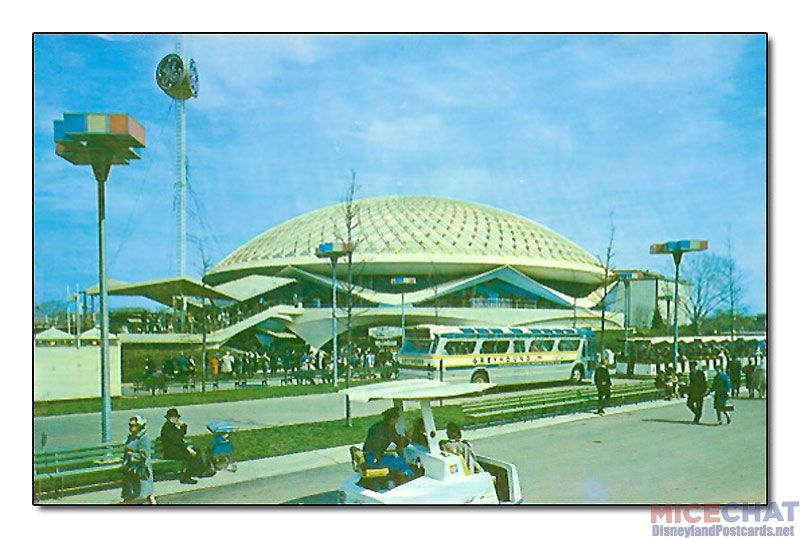 It's a Small World presented by Pepsi-Cola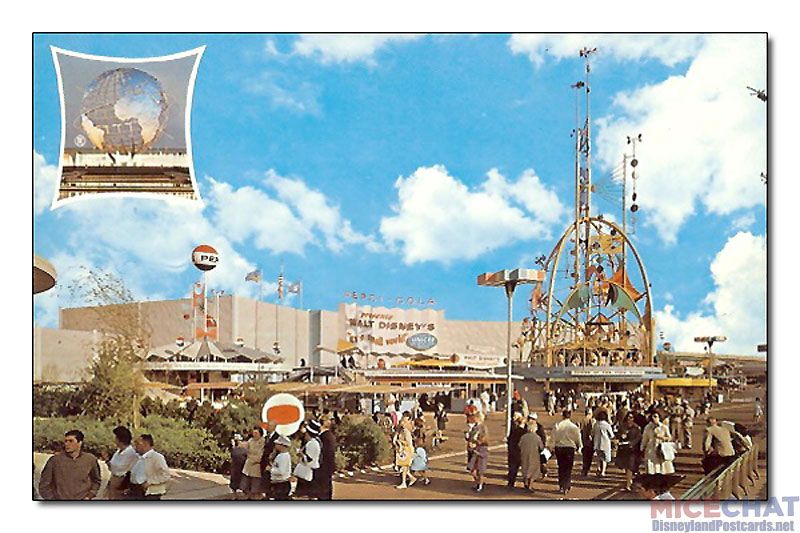 Rolly Crump tells the story that It's a Small World was in a modest building (by World's Fair standards). Having seen the mobiles that Rolly had hanging all over his office, Walt instructed him to come up with a tower featuring mobile-like rotating elements that would be tall enough to be seen from most anywhere in the Fair. The result was the Tower of the Four Winds. Judging by these post cards, Rolly accomplished his task well. It's too bad that the tower didn't follow the rest of the attraction to Anaheim.
Walt Disney's Magic Skyway presented by Ford Motor Company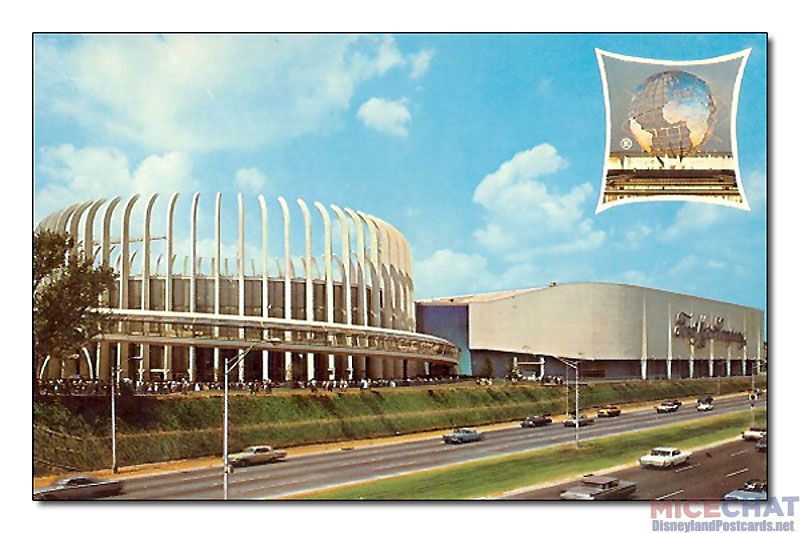 The size of three football fields, Ford's pavilion featured brand new Ford convertibles that took guests on a trip along a track that first led outside the building, and then took them on a journey from the beginning of time (including the primeval world one sees on the Disneyland railroad) through the space age. The magical conveyance that powered these cars was essentially the same system of motorized rubber wheels mounted on the track which powered the People Mover at Disneyland a few years later. The wheels made contact with the specially modified underbodies of the cars to propel them along their path. The Ford complex included an international garden of miniature cities from different times in history and an exhibit showing Ford's research into the future of manufacturing and electronics.
If you look closely, you can see the cars in the glass enclosed tubes of the Magic Skyway circling the outside of the Ford Rotunda.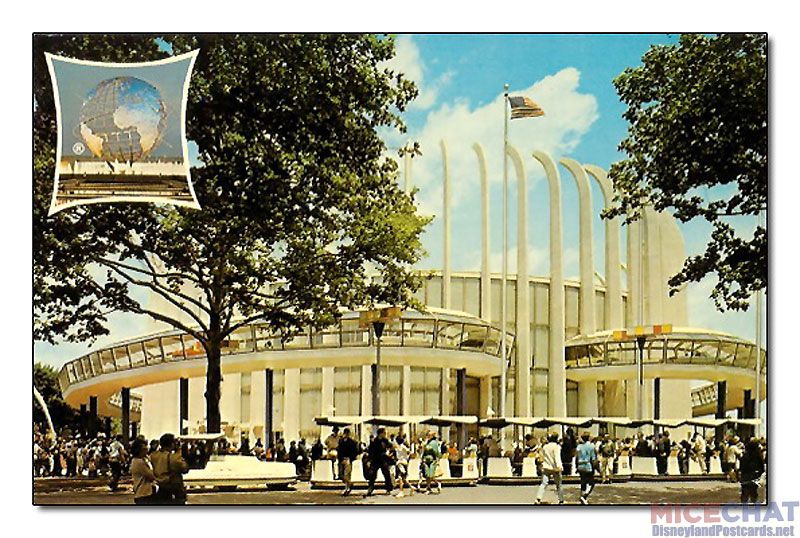 Looking for up-to-date reports from Disneyland
including photos, gossip, park schedules and more?
Visit these MiceChat columns each week:
And that brings us to the end of another week. Our photographers have just enough time to reload their cameras before we see you all again next weekend. Thank you to all of our wonderful readers, and as always, a huge thank you to our amazing team of global photographers, spies, and gossips:
Denise
nbodyhome2
Preskitt
(mousesteps.com)
SummerInFL2
sir clinksalot
MickeyMaxx
CaptPhoebus
Ian Parkinson and Richard Williams
BigPigletFan
Abominable Snowman
Fishbulb
PhotoMatt
Jack
Hollywood 1939
Wixom
Ken Eslick
(DisneylandPostcards.net)
ichigopara
Special thanks to
BC_DisneyGeek2
for his contribution this week.
Your Editor -
Rixter
Where have YOU been recently? We invite you to share your photos of theme parks or any other destination that may be of interest to our readers. Please feel free to contact me via MiceChat Private Message (screen name Rixter)
or send me an email: oceansiderick@gmail.com.
It is readers like you who make MiceChat such a special place.
Don't miss a single one of MiceChat's Featured Blogs (including the Weekend Update). Add our feed to your favorite feed software or site:
MiceChat: Featured Disney Blogs