The crowds at the Disney parks continue to be relentless and promise to get even crazier in the next few weeks. Weekend Update continues to show you a bizarro version of the world where there is no Disney.
MiceChatters attended West Coast Bash this year and shared some of their photos with us. This event sounds like a blast for any true theme park aficionado.
There wasn't any snow on the ground at West Coast Bash, but
DOOM BGI
shares a photo report of this year's worst snow storm in NYC. Central Park was turned into a beautiful winter wonderland.
SummerInFL
takes us along with her to the Gamble Plantation in Ellenton, Florida which offers proof positive that Florida was once a part of the Old South. (As if Po' Folks wasn't proof enough!)
Last up is the last chapter in
sir clinksalot
's Hawaiian scrapbook.
Have a great weekend everybody!
MiceChat invades West Coast Bash!
CaptPhoebus
,
Fishbulb
,
Monorail Man
,
Pratt55
, and
Sir Clinksalot
went out to Six Flags Magic Mountain last weekend to attend West Coast Bash 2010. It's a fun filled day full of backstage tours, food, Q&A session with the park president, surprises, and of course 15.5 hours of pure coaster riding mayhem. Thanks again to Robb, over at Theme Park Review, who organized this event and to all the staff and executives over at Magic Mountain for hosting and executing this marvelous event.
Group shot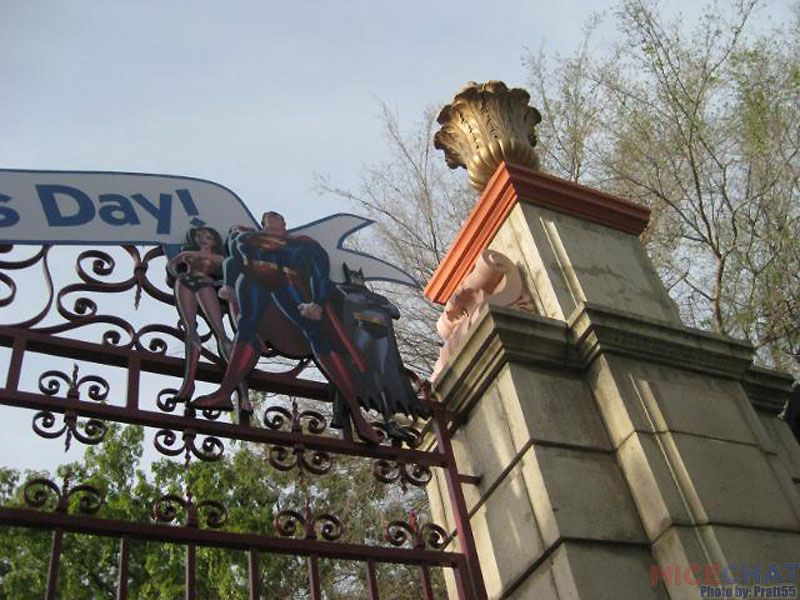 Gate guardians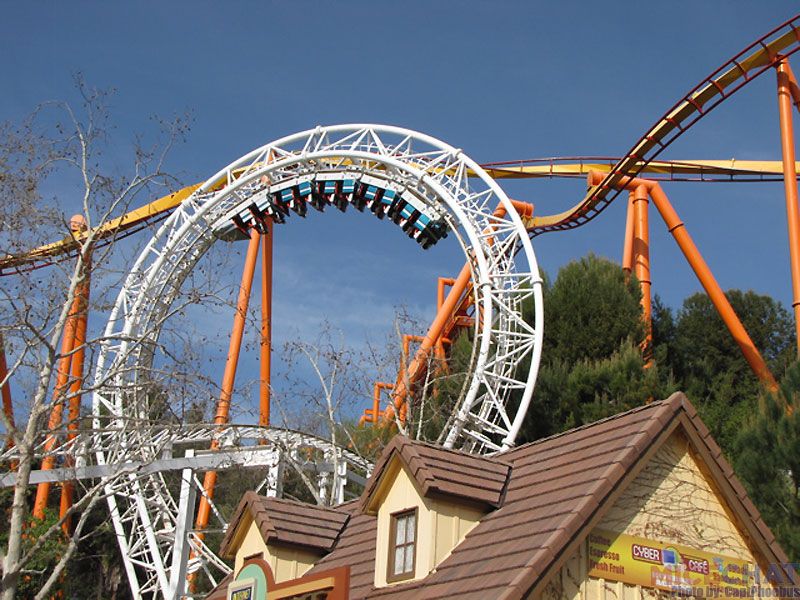 The view from Valencia Falls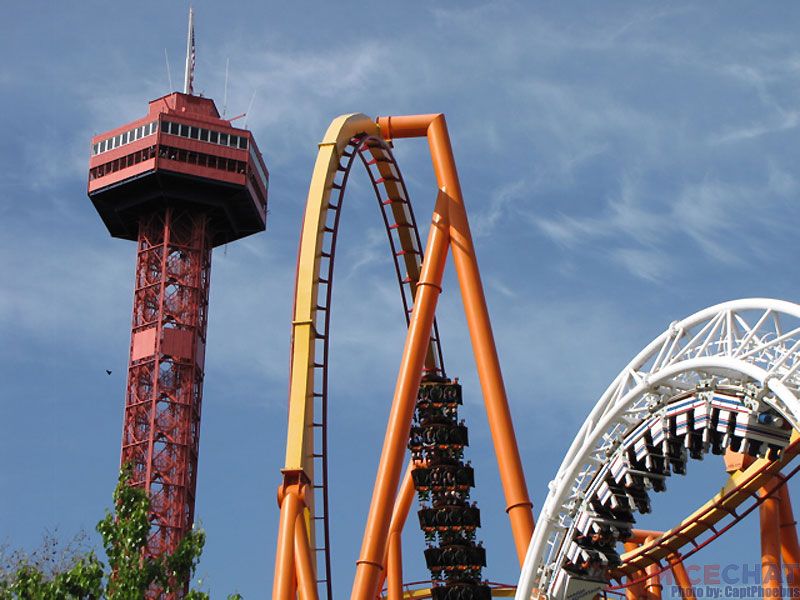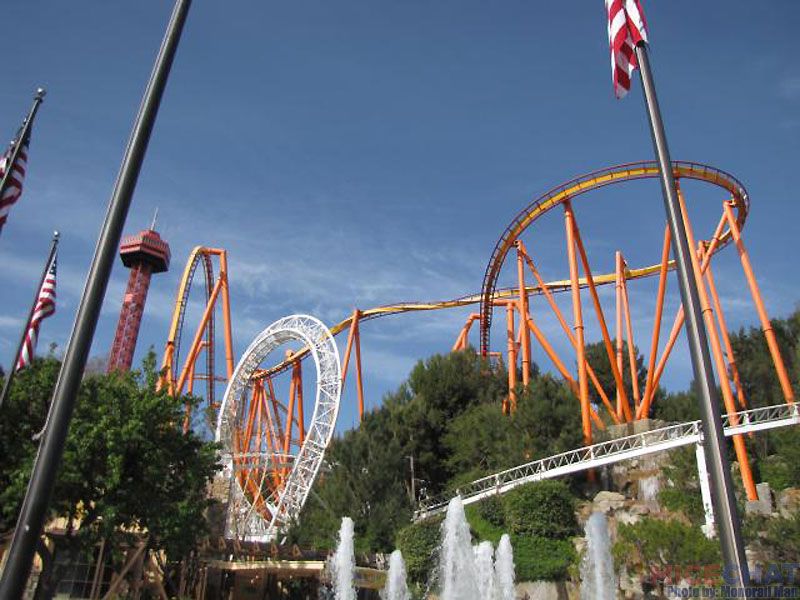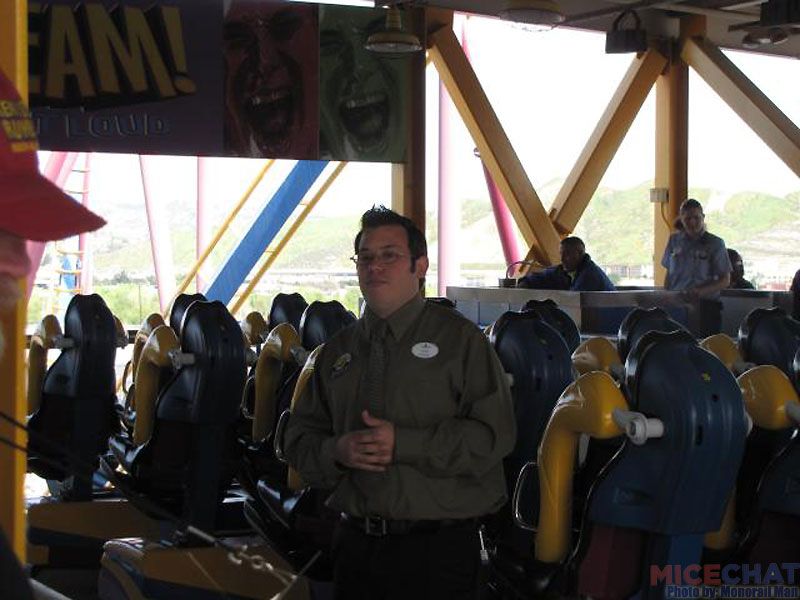 Pre-park testing at Scream
Backstage shots of Riddler's Revenge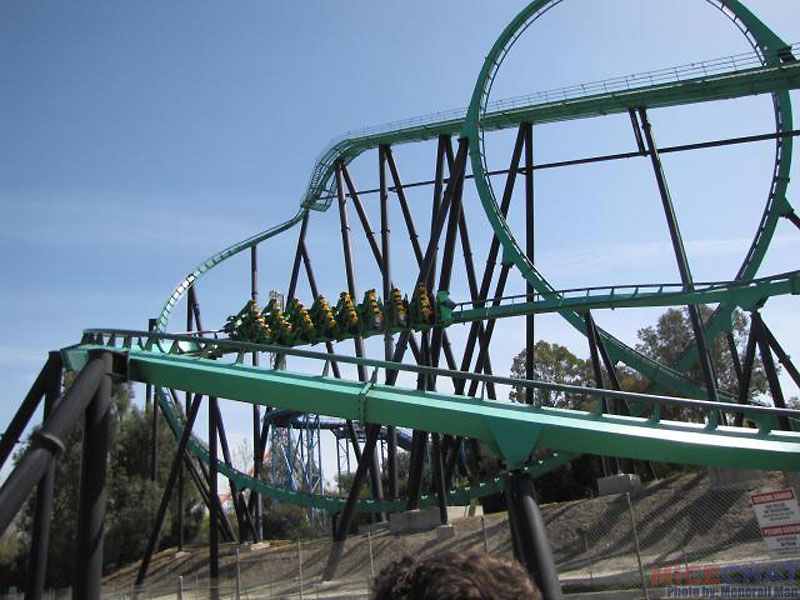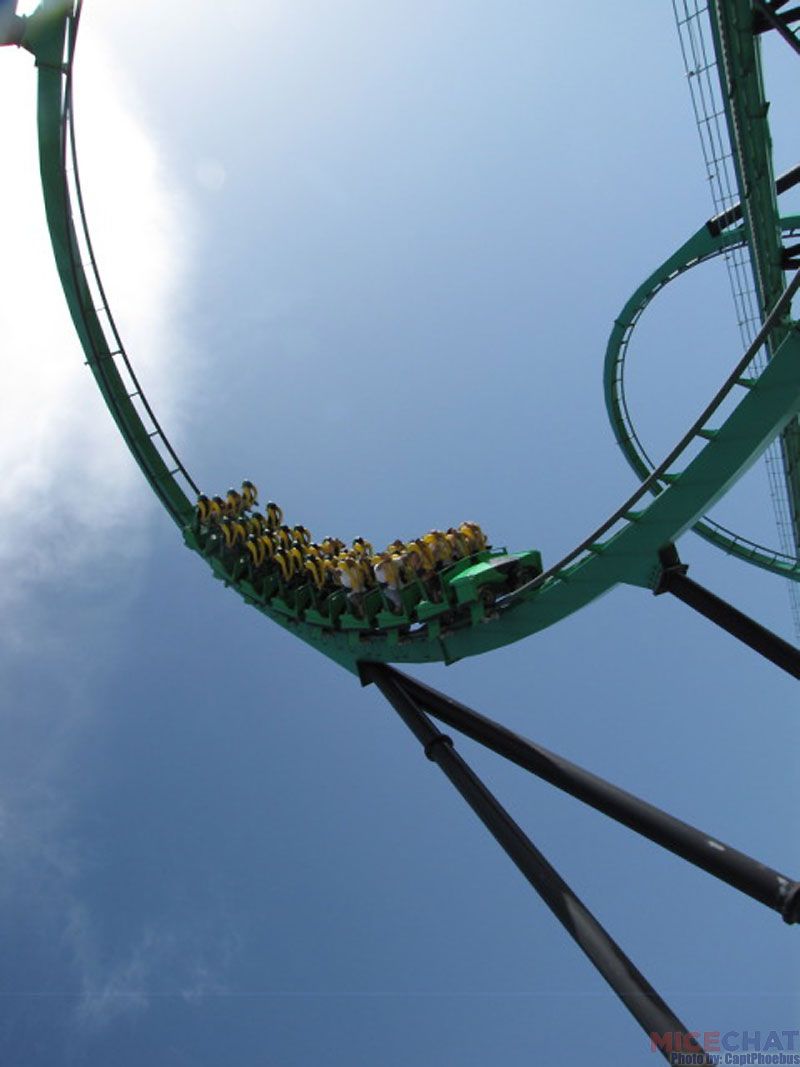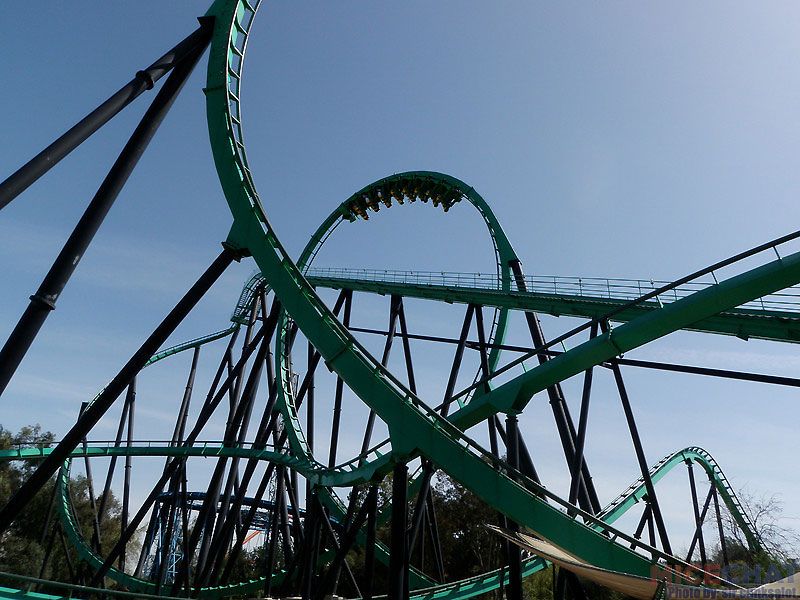 Backstage shots of Batman: The Ride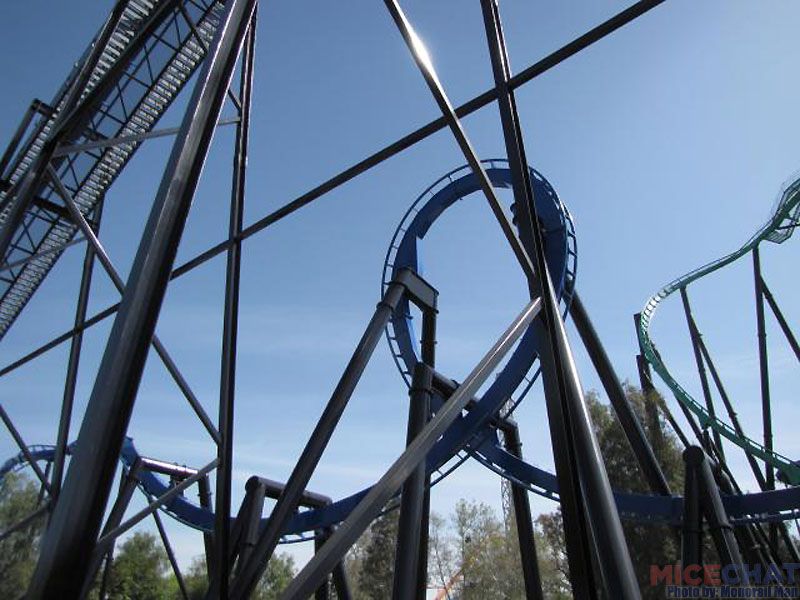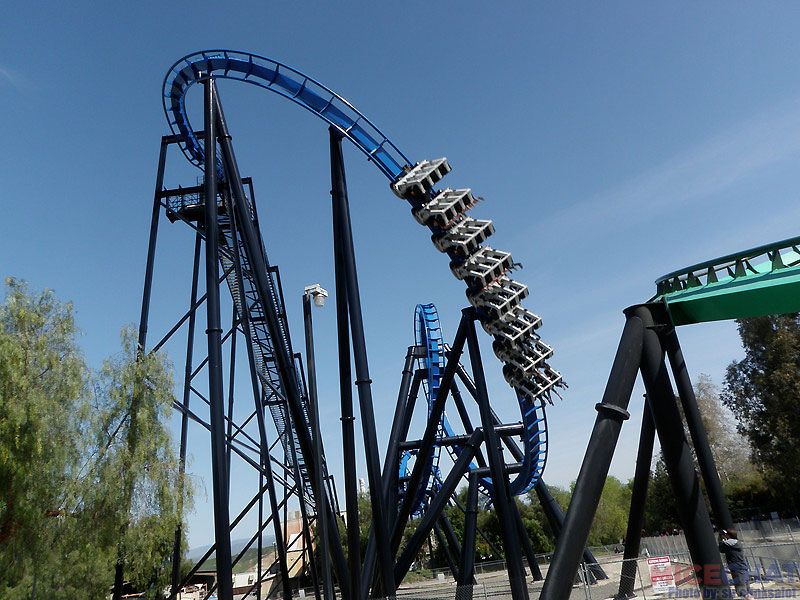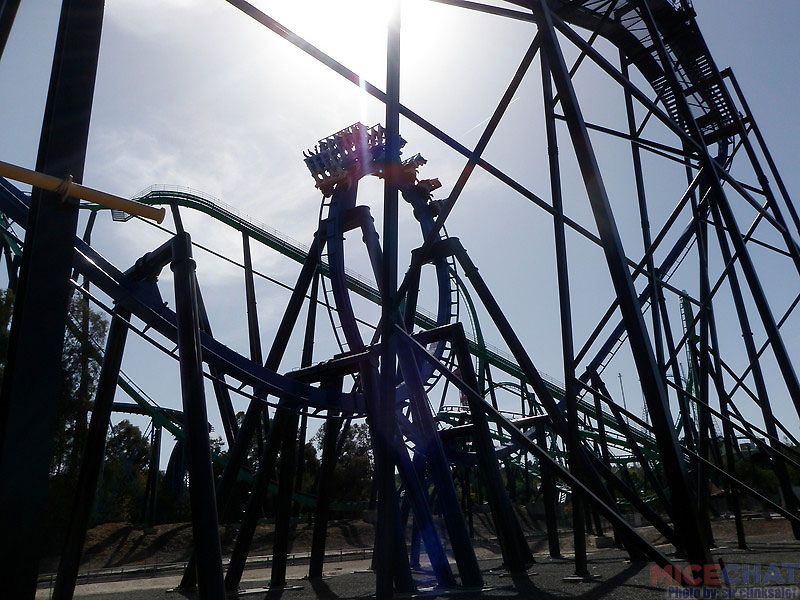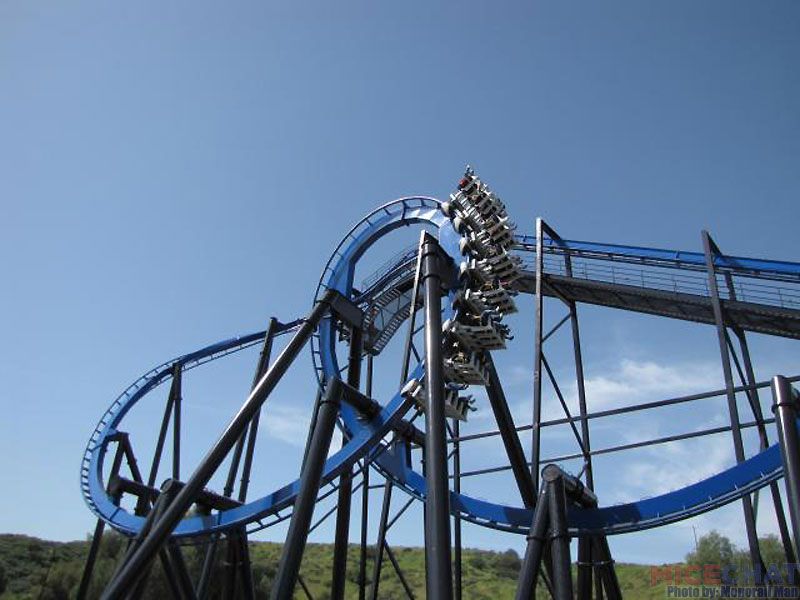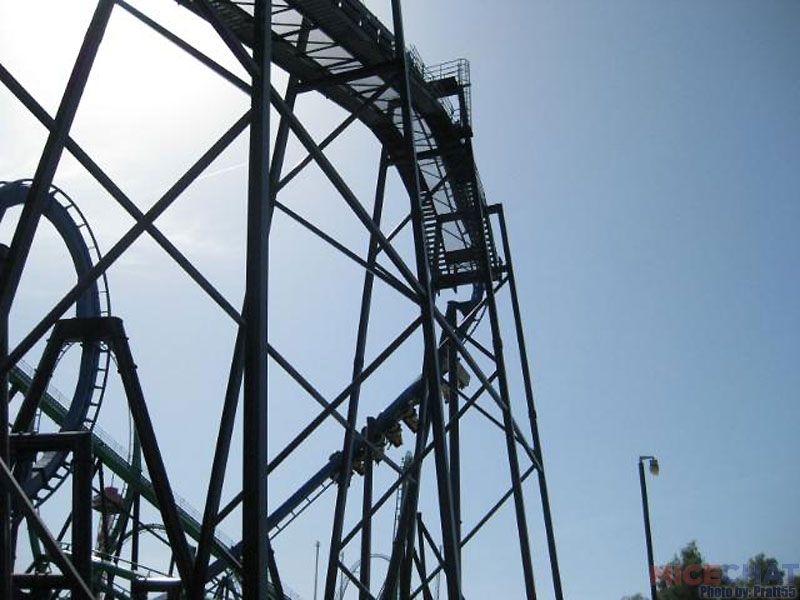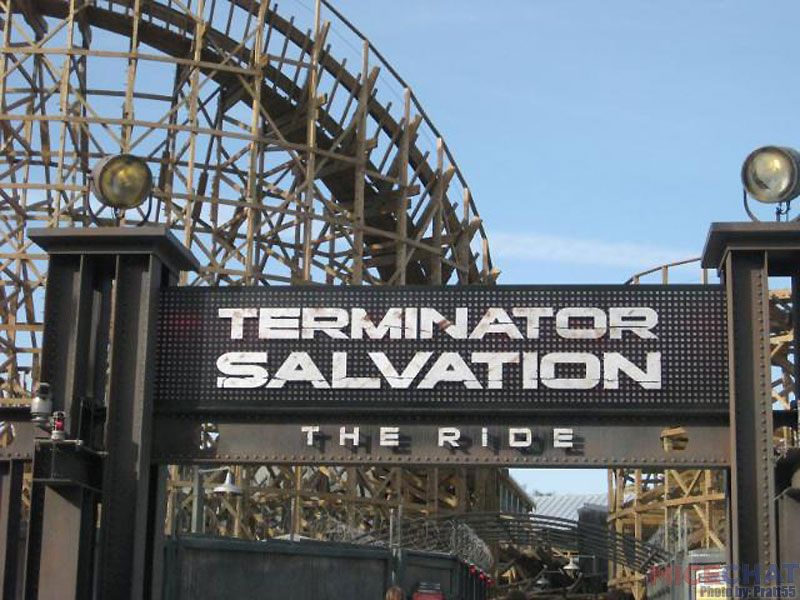 One of the best wooden coasters around today
Terminator: Salvation at night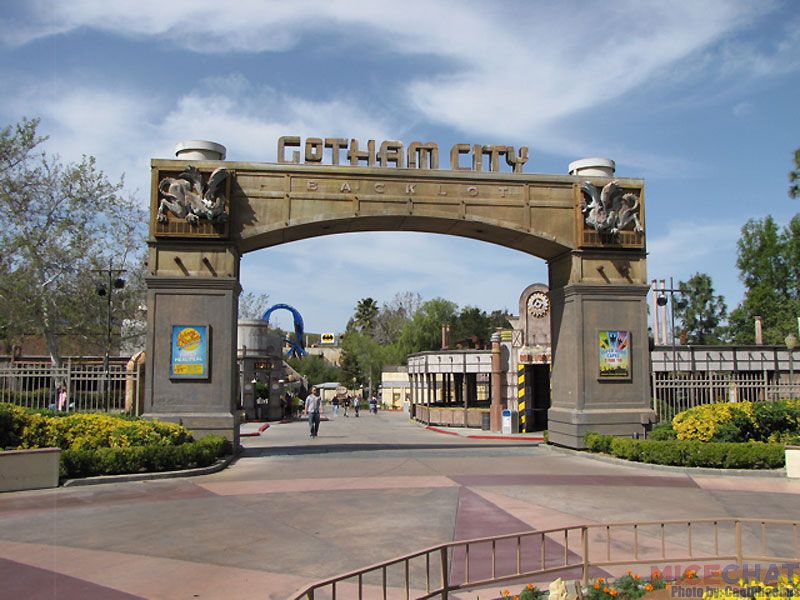 Gotham City Backlot at day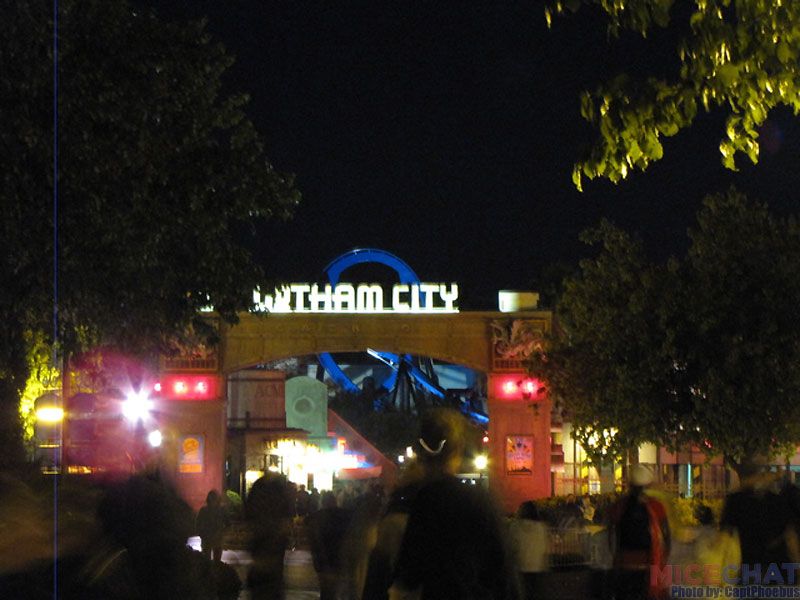 Gotham City Backlot at night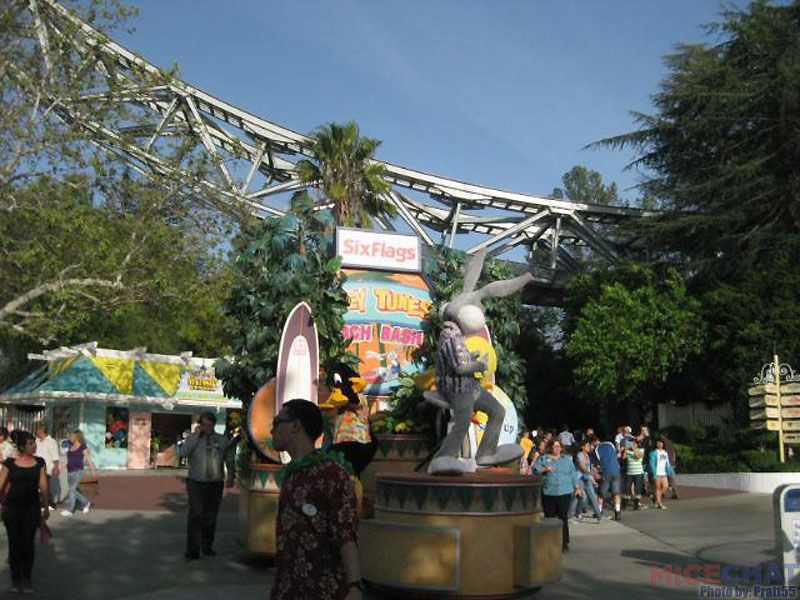 Parade time
Monorail Man
and
sir clinksalot
on Dive Devil at SFMM.
<object width="640" height="385"><param name="movie" value="http://www.youtube.com/v/8CJ0ktjIaSk&hl=en_US&fs=1&color1=0x5d1719&color2=0 xcd311b"></param><param name="allowFullScreen" value="true"></param><param name="allowscriptaccess" value="always"></param><embed src="http://www.youtube.com/v/8CJ0ktjIaSk&hl=en_US&fs=1&color1=0x5d1719&color2=0 xcd311b" type="application/x-shockwave-flash" allowscriptaccess="always" allowfullscreen="true" width="640" height="385"></embed></object>
Follow the link to see the full trip report,
MiceChatters Invade West Coast Bash 2010
DOOM BGI and the Central Park Snow Storm
DOOM BGI
was recently in New York City and found himself in the middle of one of the biggest snowstorms in the city's history. Every local TV station was doing 'round the clock "storm coverage". So, just like any seasoned theme park visitor, did he lock himself in his warm hotel room? No, he decided to go for a two hour walk in Central Park. We'll let him tell you about his adventure.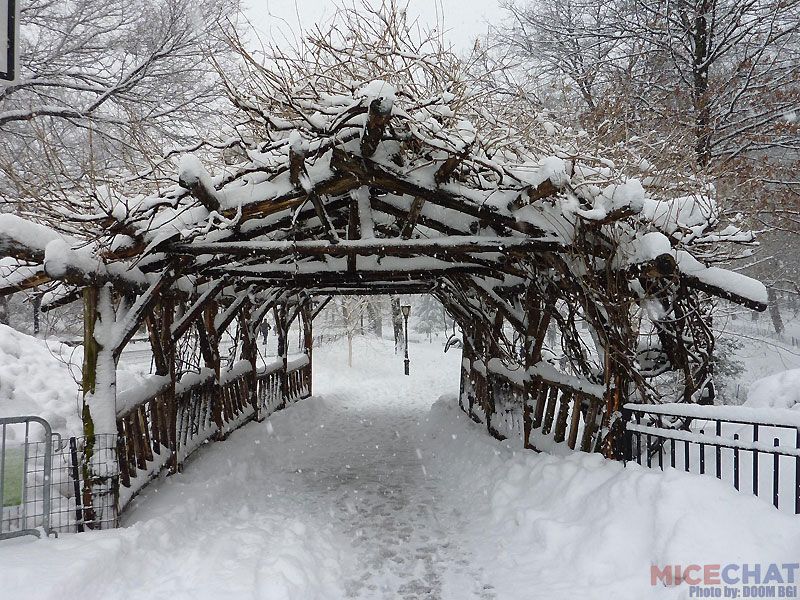 I followed this woman out of the subway station across the street. She was carrying skis, poles, and a baby! Just out for some morning skiing in Central Park!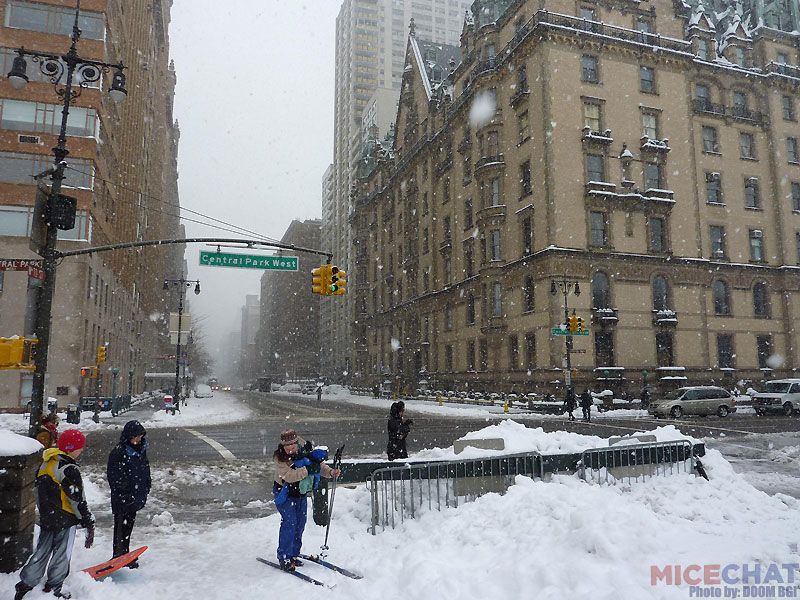 This is the famous Dakota Apartment building where John Lennon lived and died. It's on 72nd Street and Central Park West. Strawberry Fields, the memorial to John Lennon, is nearby in the park right across the street.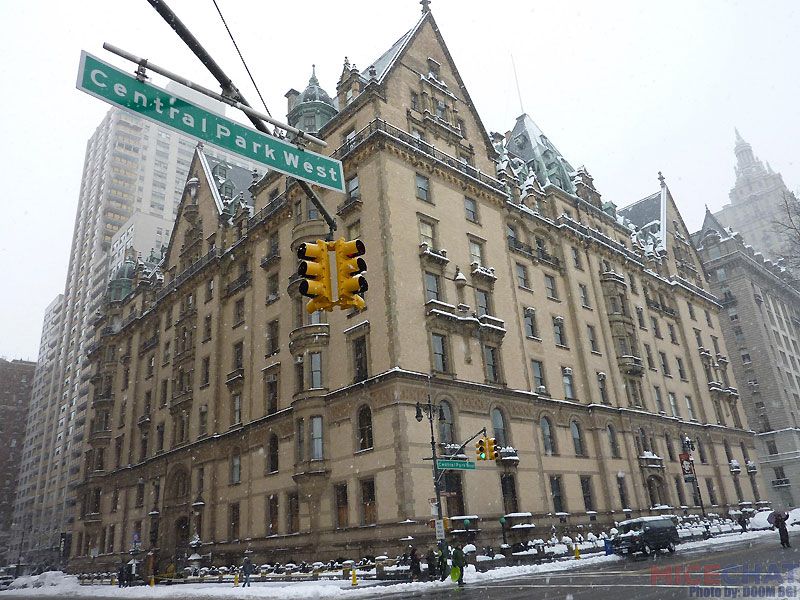 I don't know what building this is but it looked cool--so "New York". This is at the corner of 72nd and Central Park West where I entered the park.
So many folks brought their dogs out for a romp in the snow!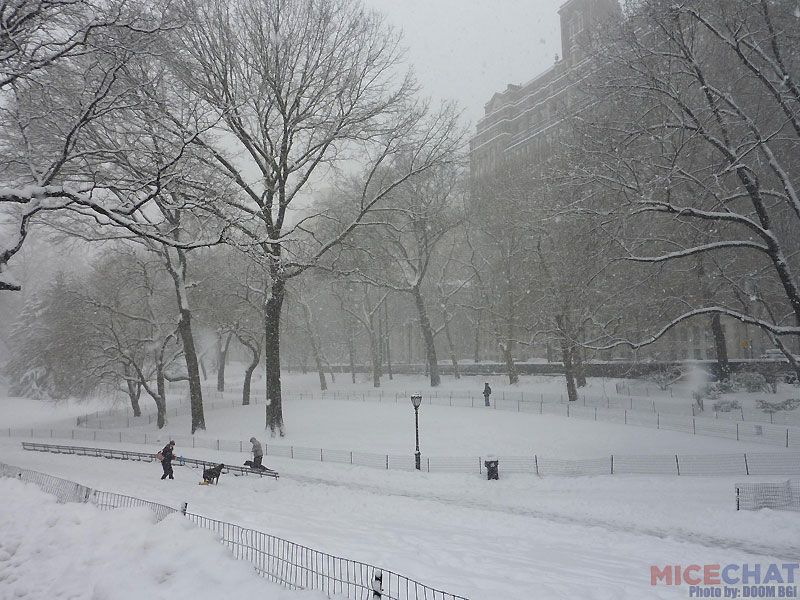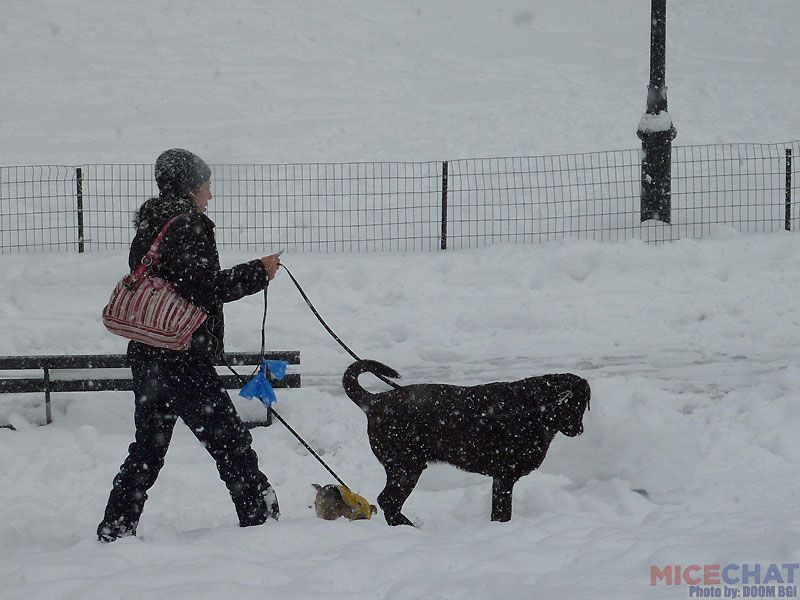 The pedi-cabs were out in full force despite the snow!
Who knew skiing was such a big past time in Central Park?!
This guy came out of nowhere to cross the road in snowshoes. He continued to hike up a hill on the other side.
These are the stairs down to the fountain on the west side of the Plaza.
I love this picture of this guy who stopped to take a picture of the fountain with his iPhone. This is at the top of the stairs that lead down to the Bethesda Fountain Plaza.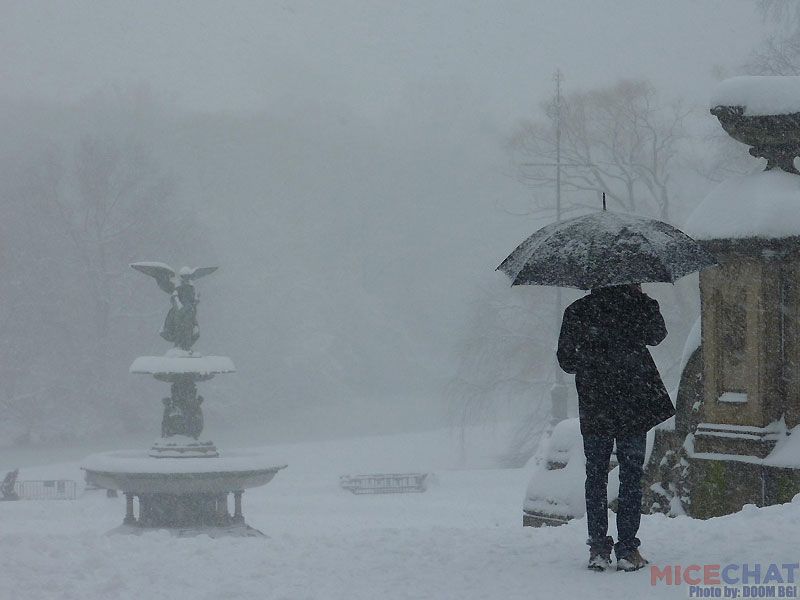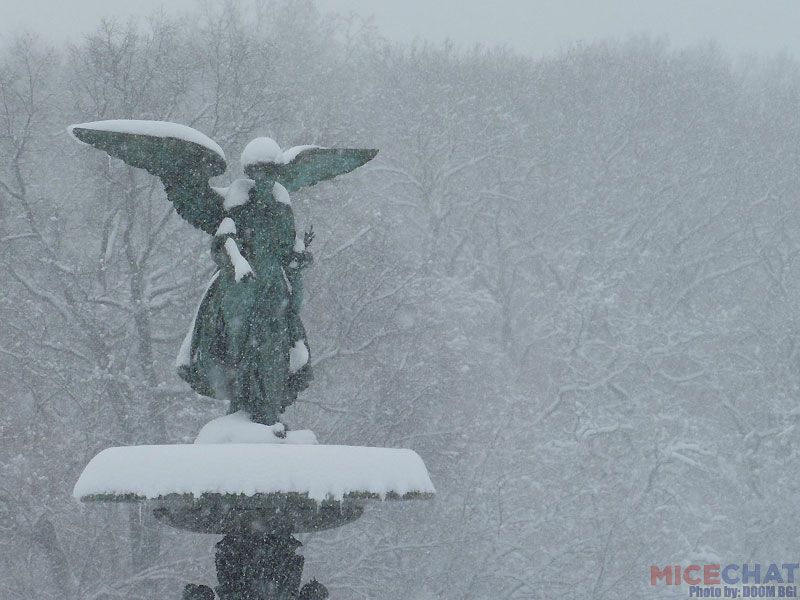 Photographers were out in force all over the Park going nuts.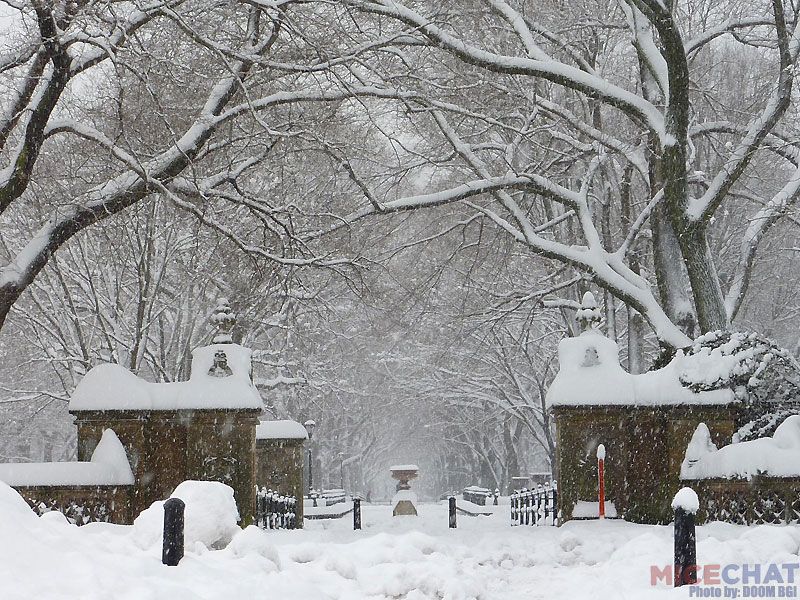 I don't know the story behind the sculptures carved into the cement around the entrance to the Plaza, but I loved this one that had a Halloween theme with a flying witch. Note the Jack-O-Lantern too!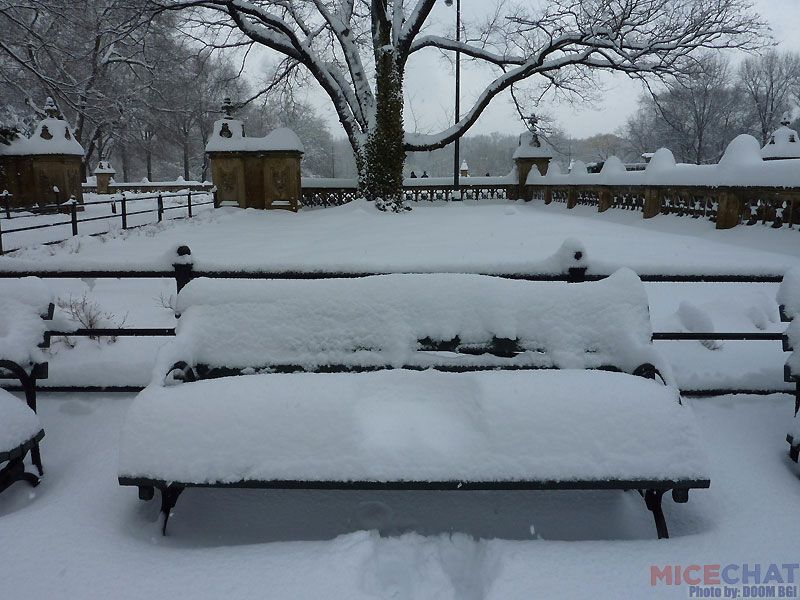 The main path which leads up to the Bethesda Fountain. This is looking back southward.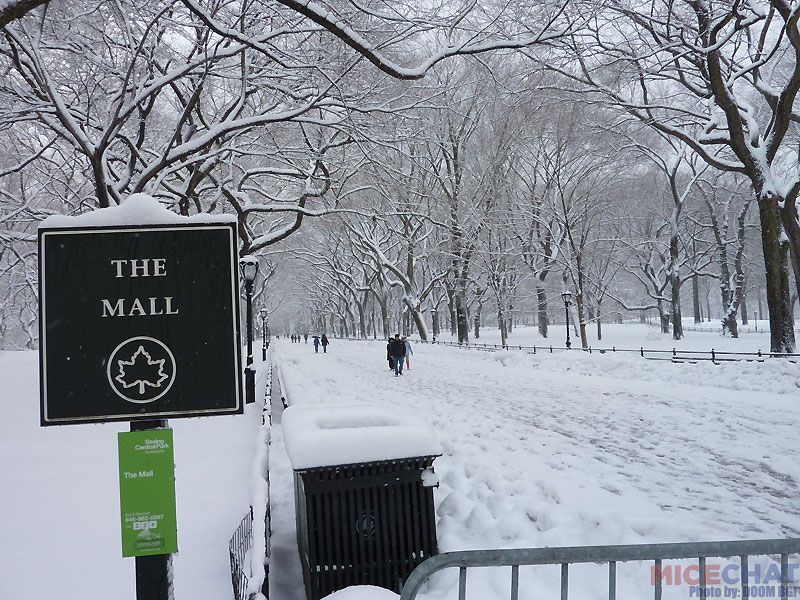 The statuary all look creepy enough without the snow and frost. These guys really looked eerie in the storm.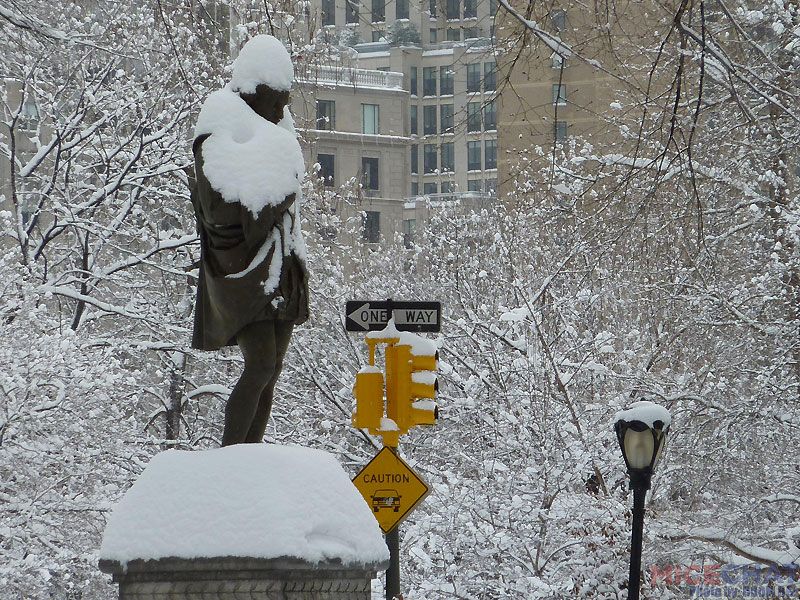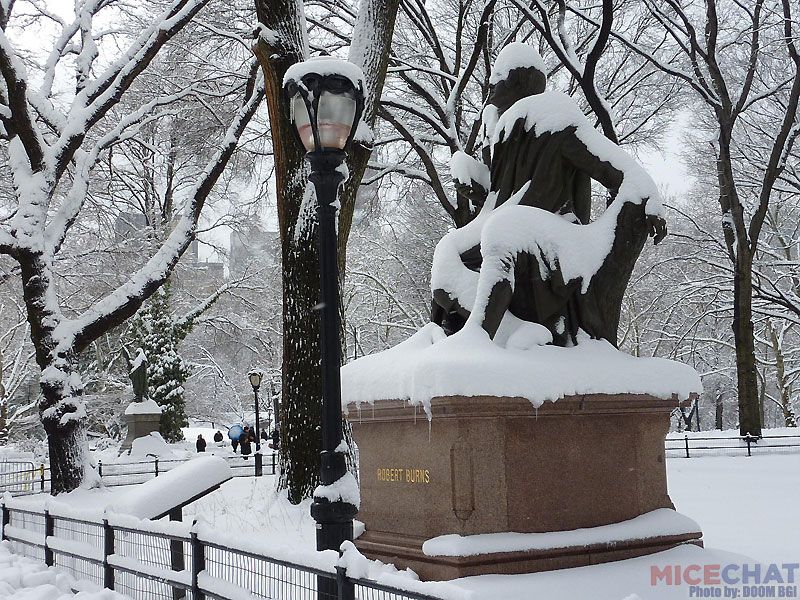 A little snow certainly can't keep these New Yorkers from shopping at Bloomingdale's!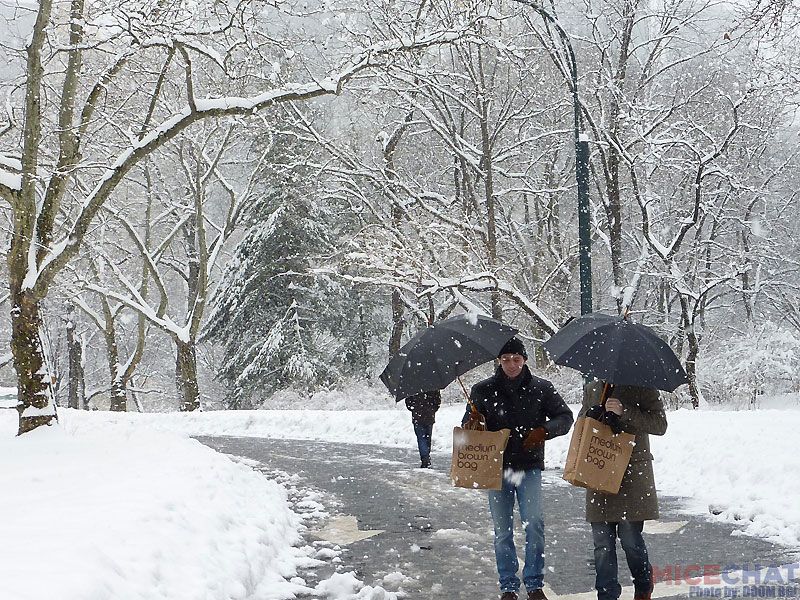 Central Park official vehicles were parked along a road.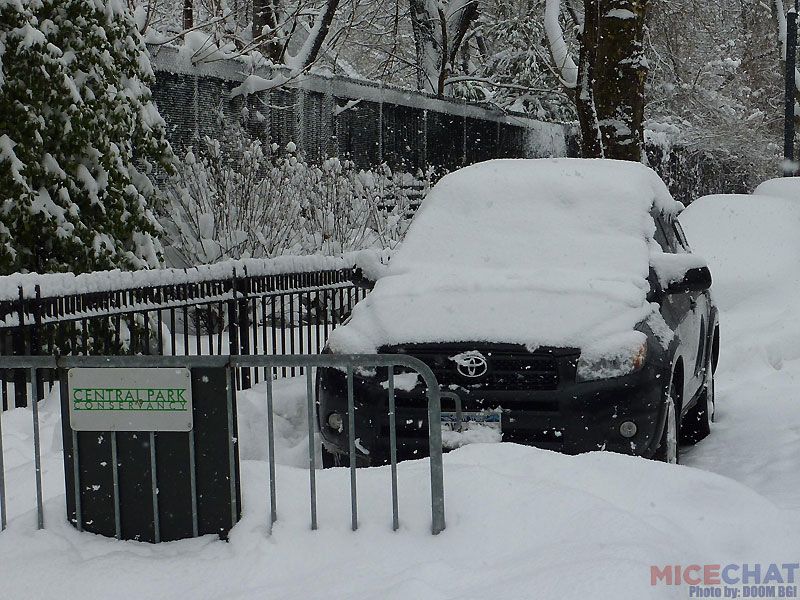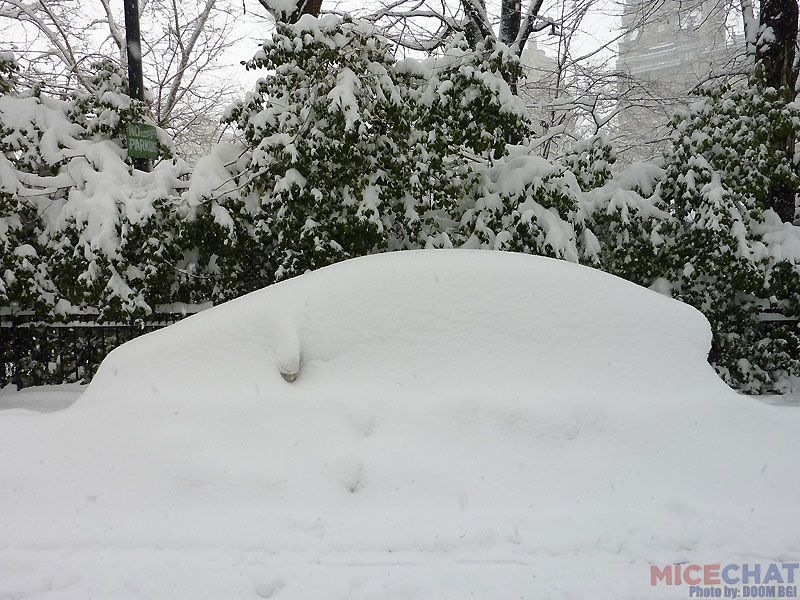 Looking out towards the south-west corner of Central Park, towards Fifth Avenue.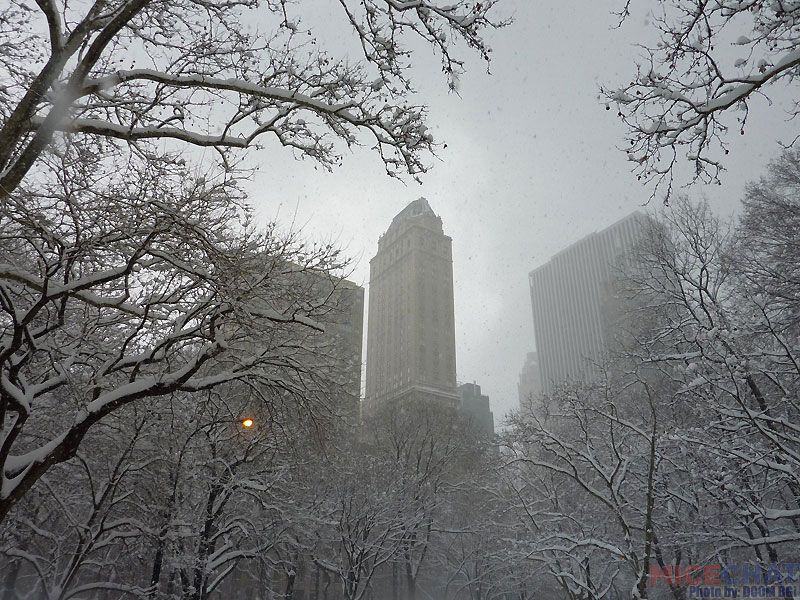 That building on the left is the Plaza Hotel. This is looking south near the southeast corner of Central Park.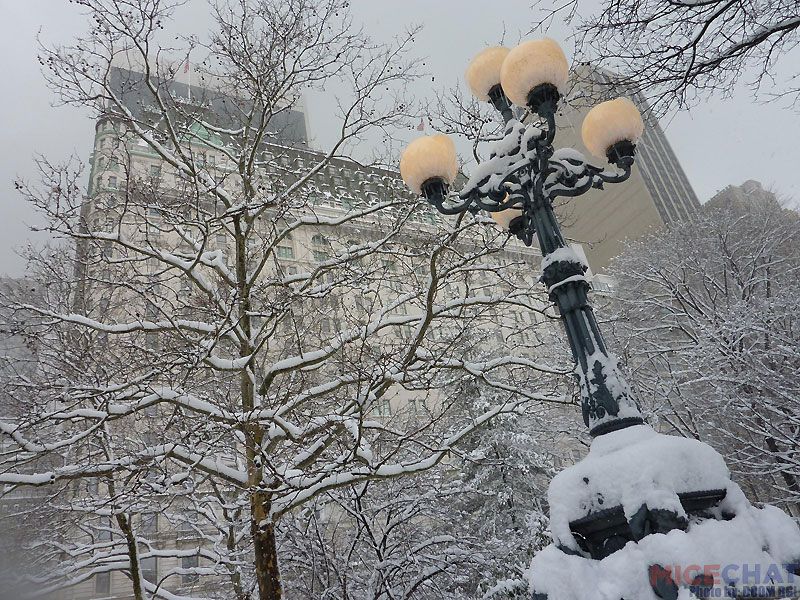 Towards the end of my walk, I continued down Fifth Avenue towards Rockefeller Center. Some of these shots might be familiar to readers (especially fans of "30 Rock"!).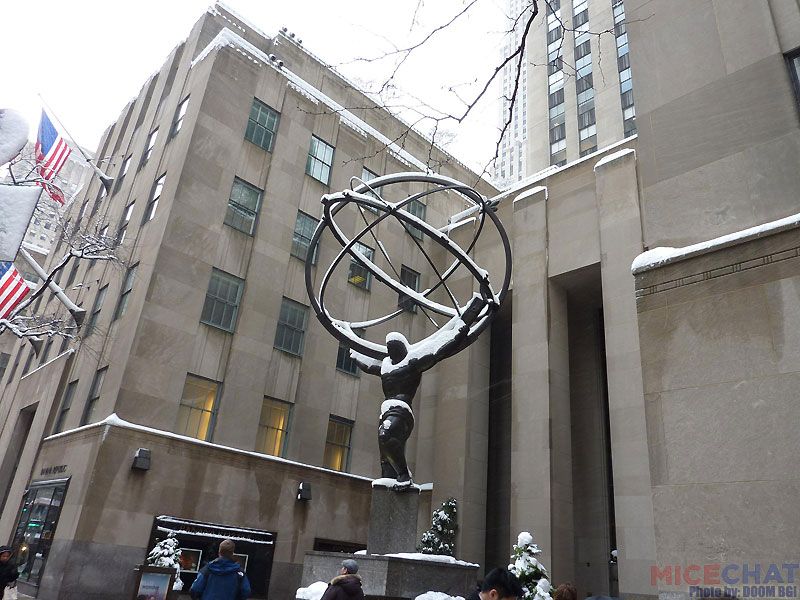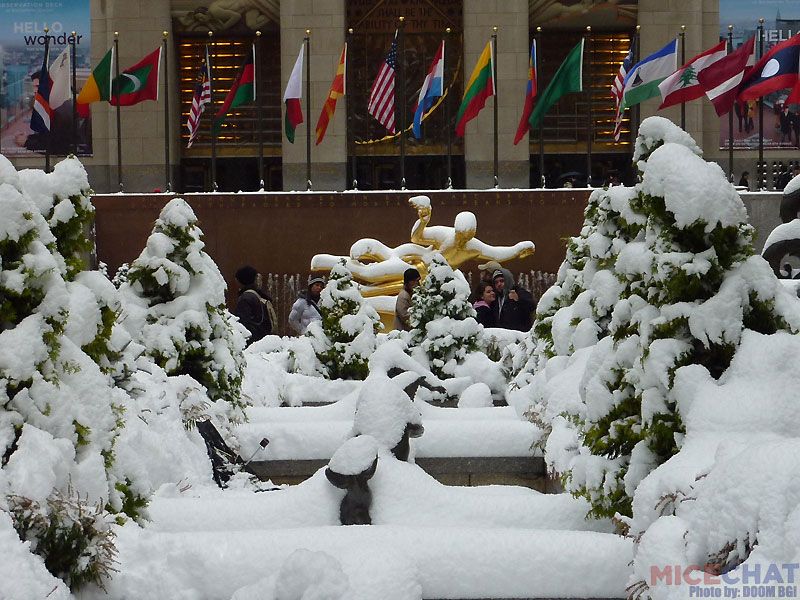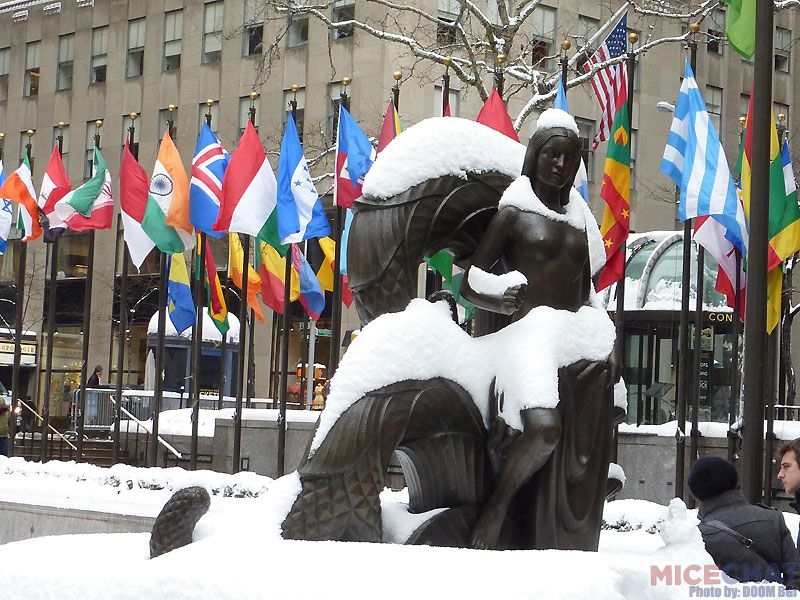 Over the plaque is the ice rink.
A little snow isn't keeping tourists from seeing a Broadway show! This is the famous TKTS booth in Times Square.
Here is the front of the line at the TKTS booth. You should see the line when the weather is good! There is actually another identical line on the other side of the glass building (the "booth"), so this is only half the crowd! The display boards show what musicals and plays are for sale that day; all tickets are for the same day performances only.
SummerInFL visits Florida's Gamble Plantation
We made a visit to the
Gamble Plantation
in Ellenton, FL this past Sunday. After discovering the last antebellum (one my favorite architectural style's by the way) plantation in South Florida was only a short car ride away , we hopped in the car and made the short 50 minute ride for a visit.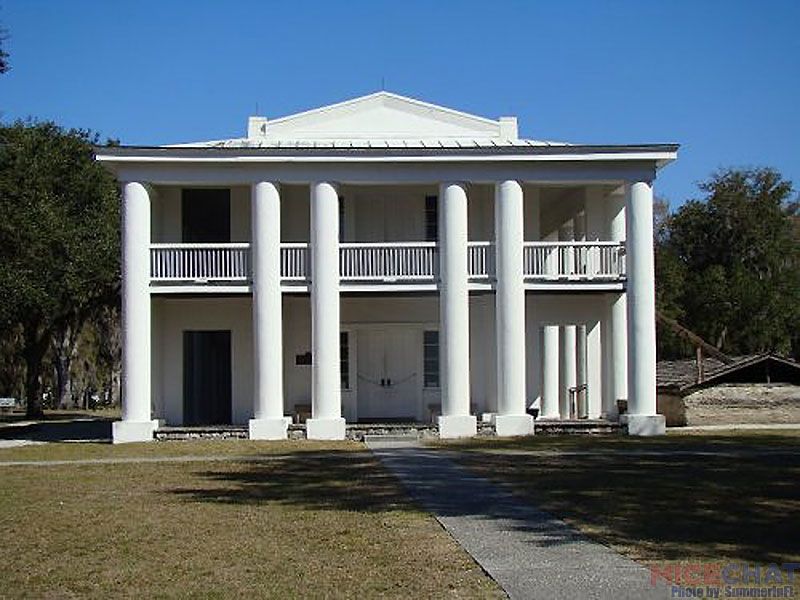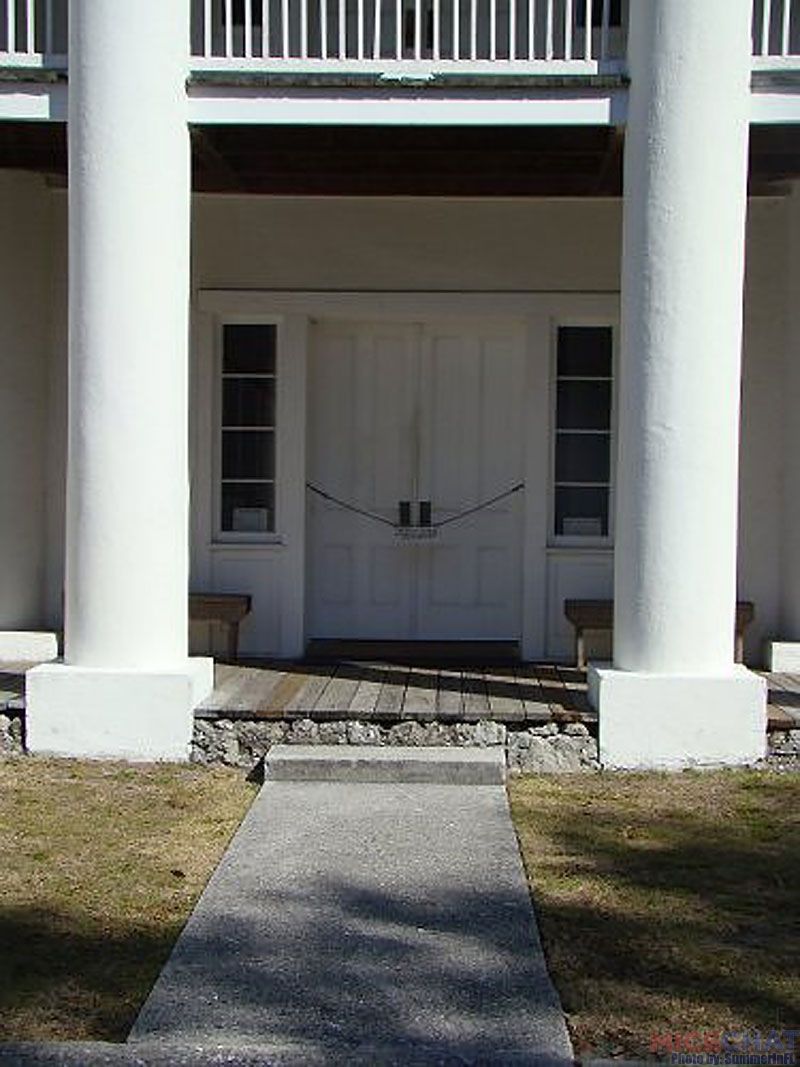 View from the front porch.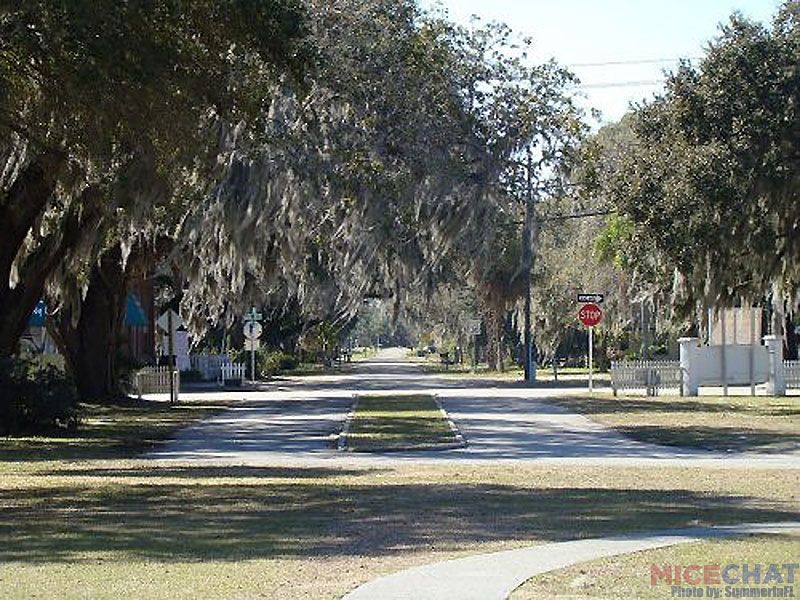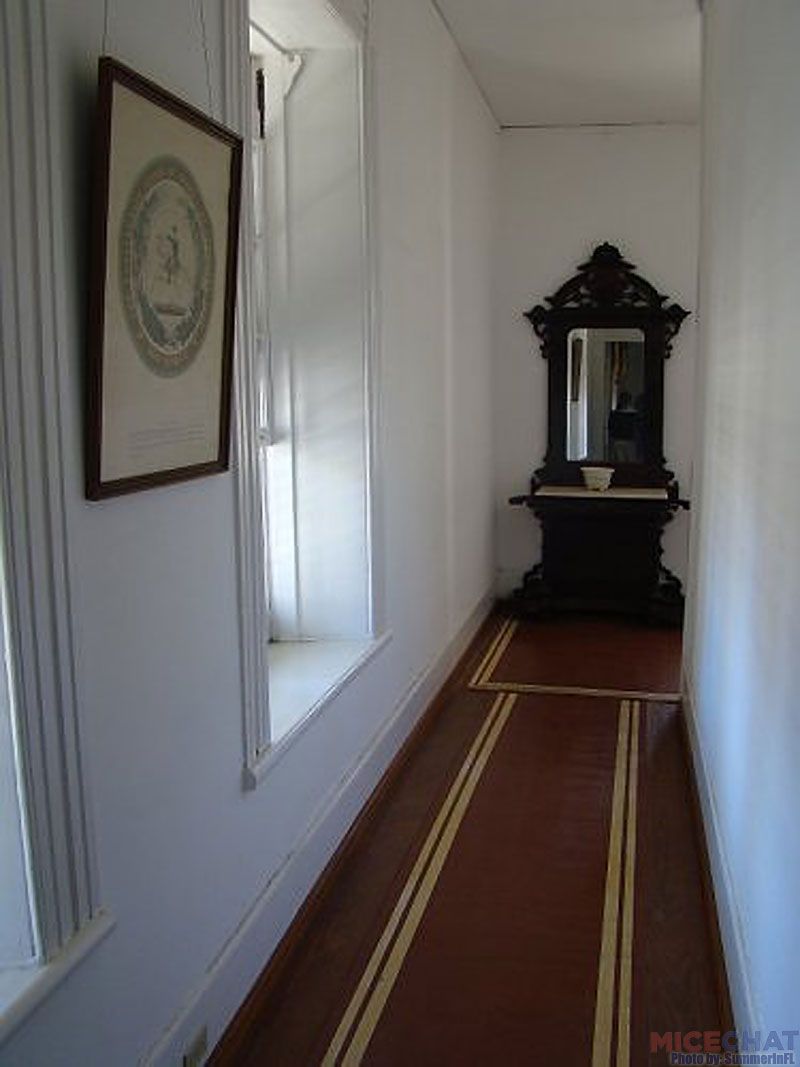 Major Robert Gamble - The original owner of the sugar mill plantation.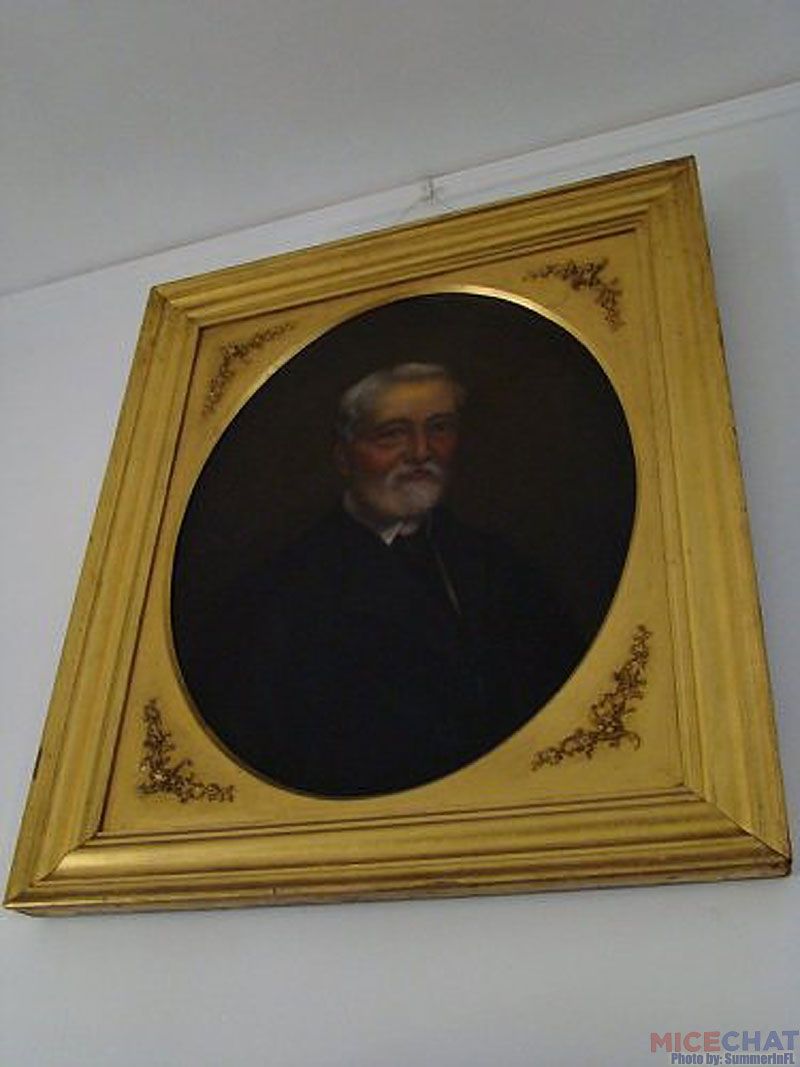 Florida State Parks 75th Anniversary 1935 - 2010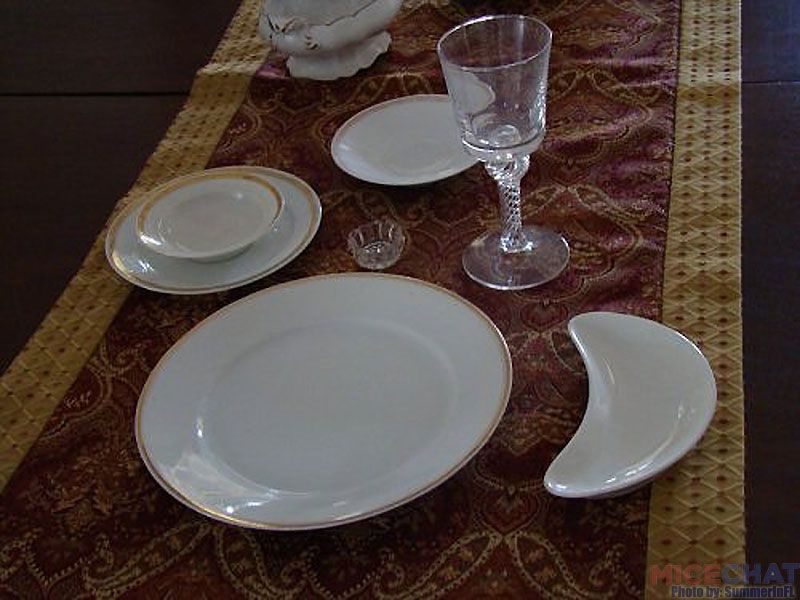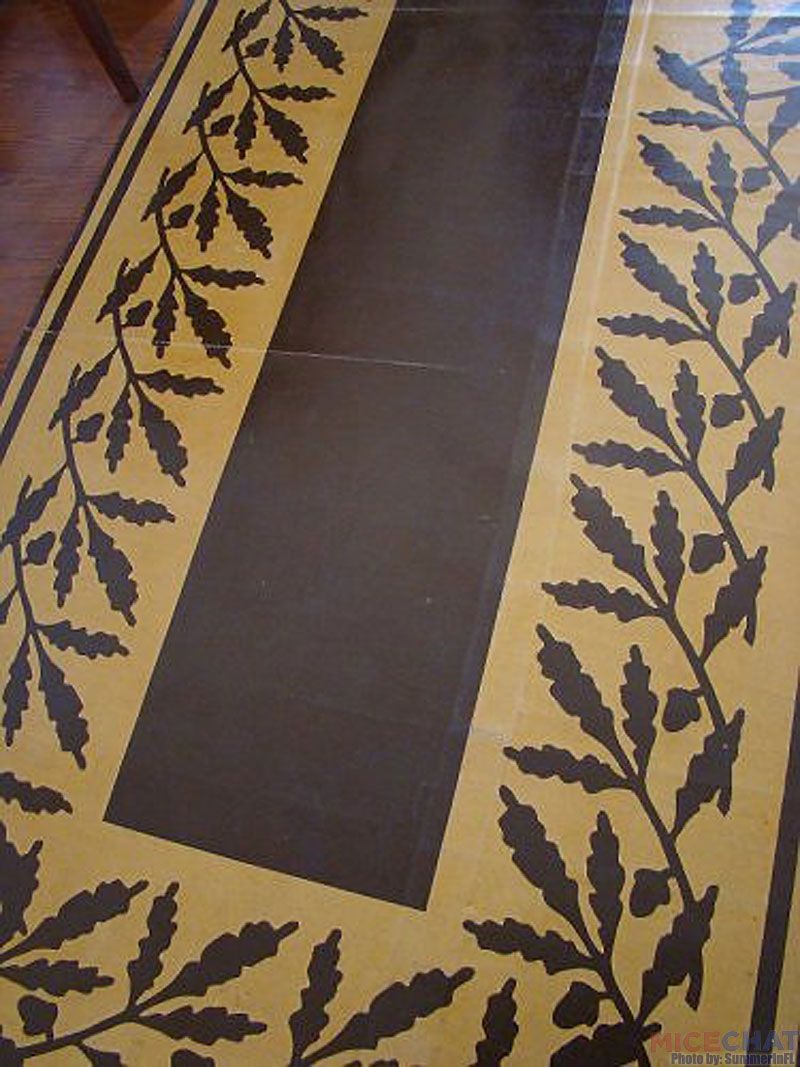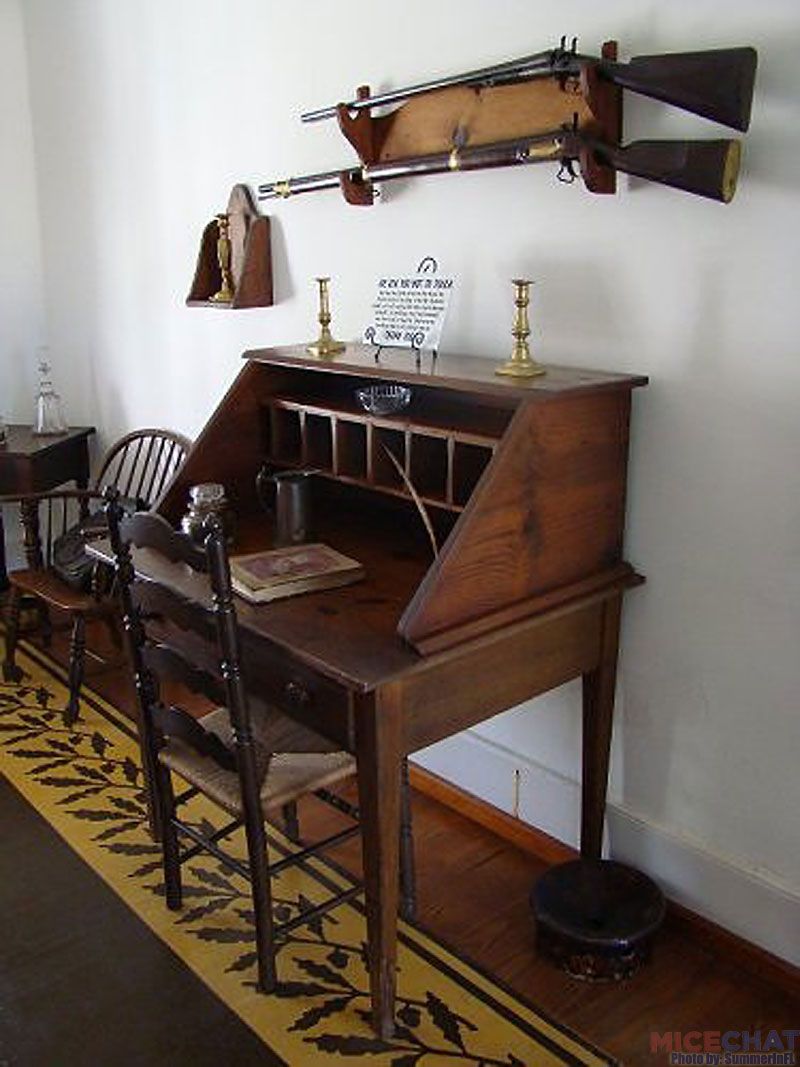 Tobacco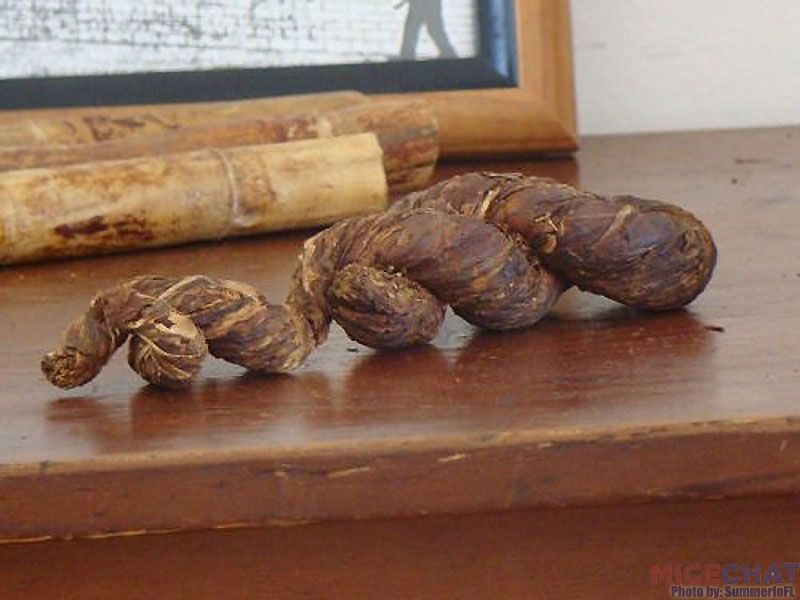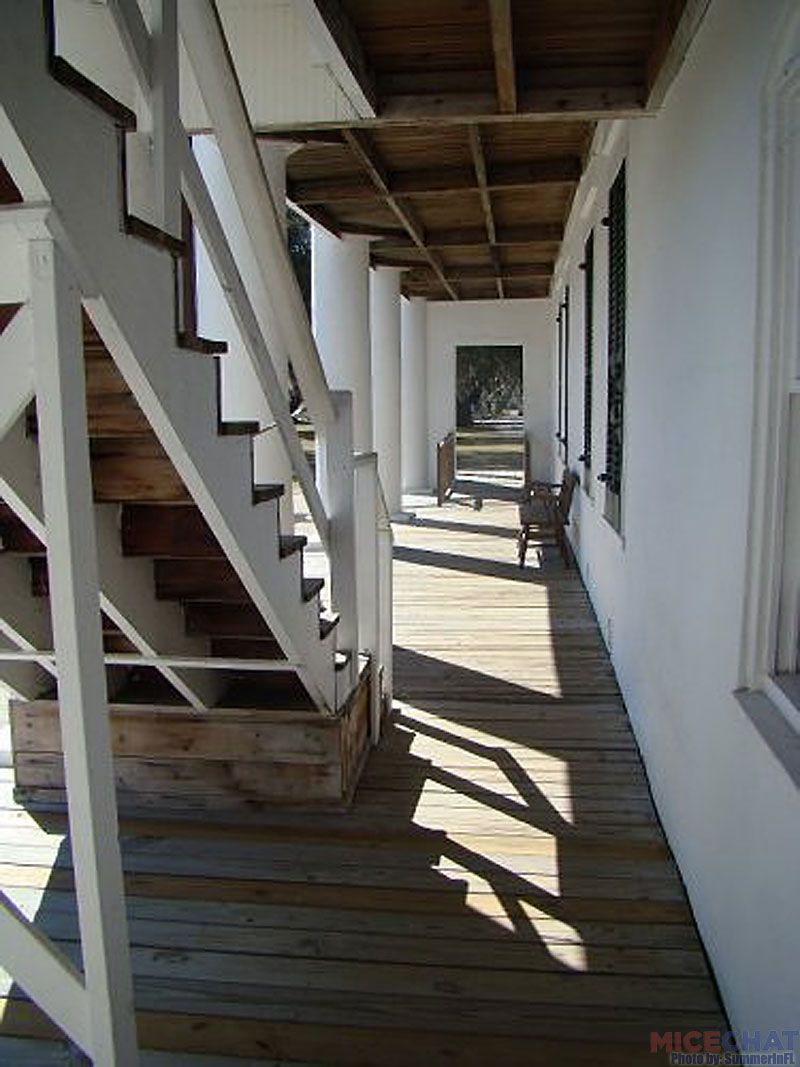 During that time period the kitchen was typically housed in a different building from the rest of the house.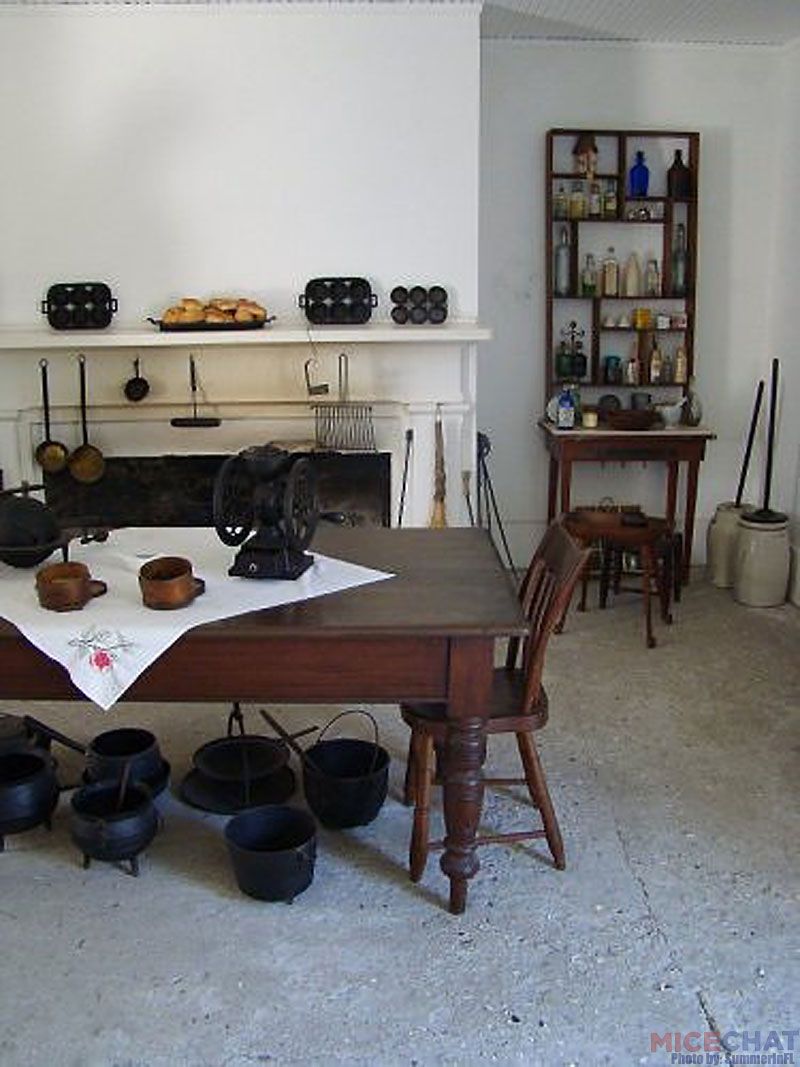 Coffee Roaster and Press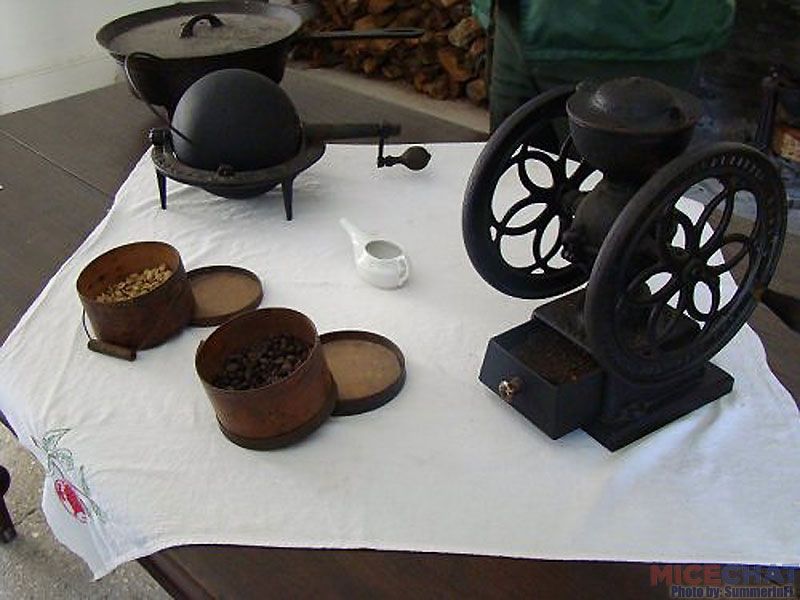 The walls are made of tabby, which is a combination of lime, sand, oyster shells and water. In this particular location the outside walls are over 2 feet thick which provided great insulation during the hot, humid summers.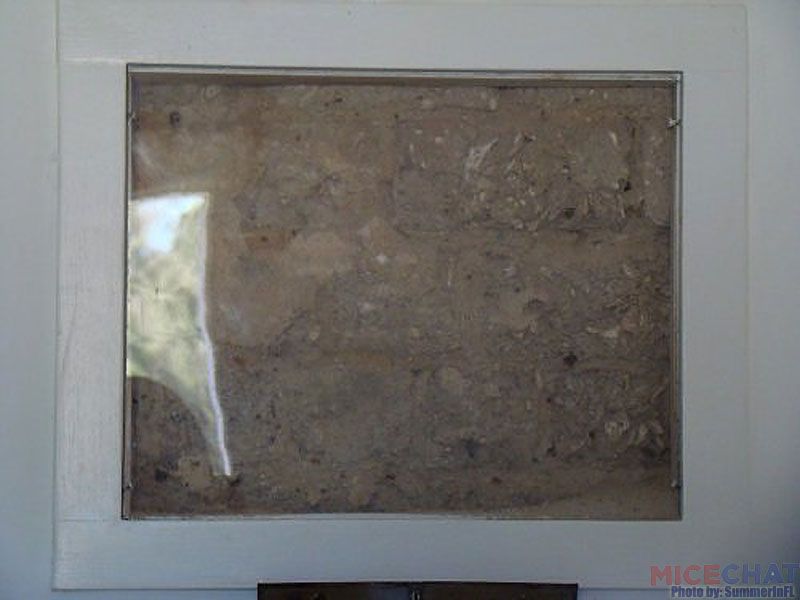 The Water Filtration System I found the most interesting. It worked by collecting the rain water and when it ran through the tabby walls, the lime worked as a natural distiller, so the water never had to be boiled. To compensate for the mosquito's Major Gamble put minnows in the water. If you're like me my first thought was, "So fresh water but you are still drinking minnow poop?" I suppose there are worse things.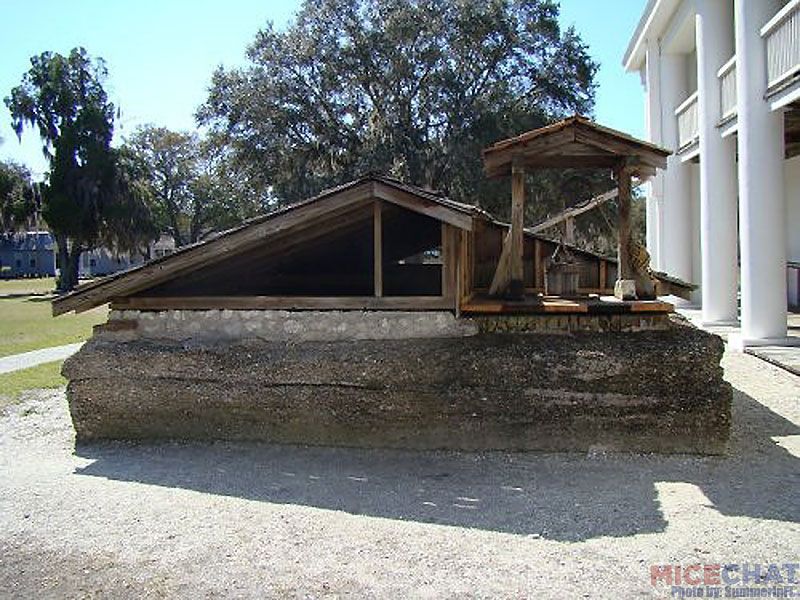 The bell used to call the slaves in when they were needed.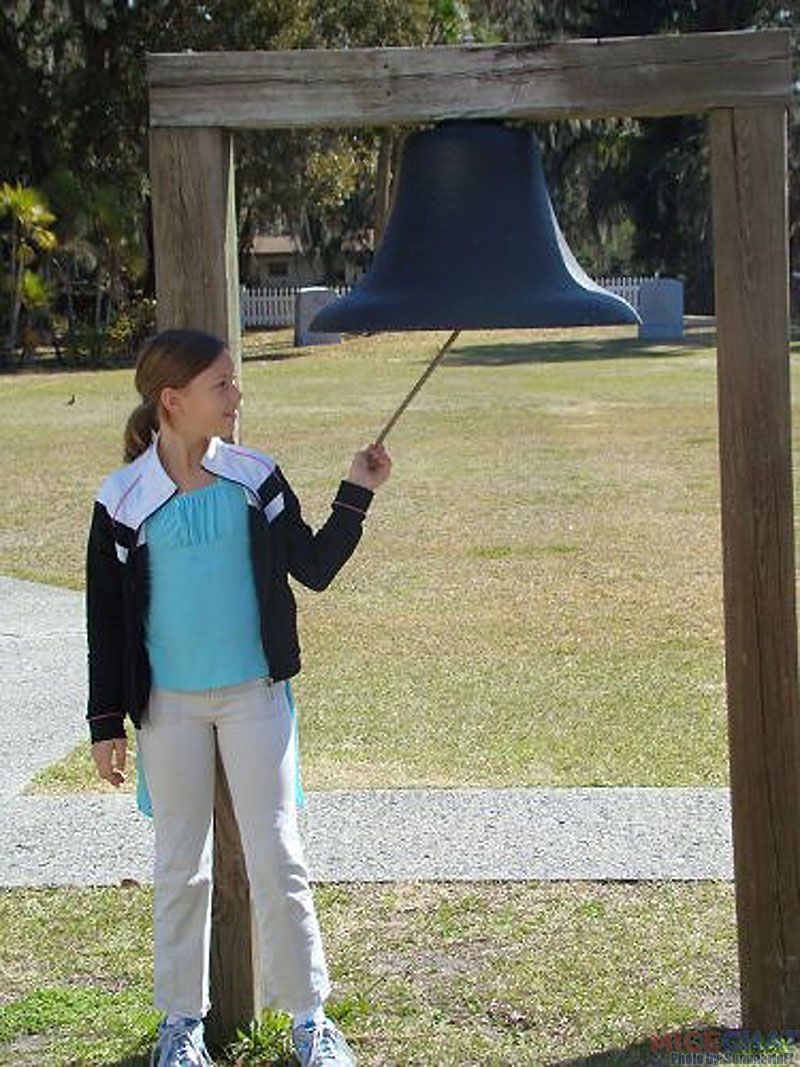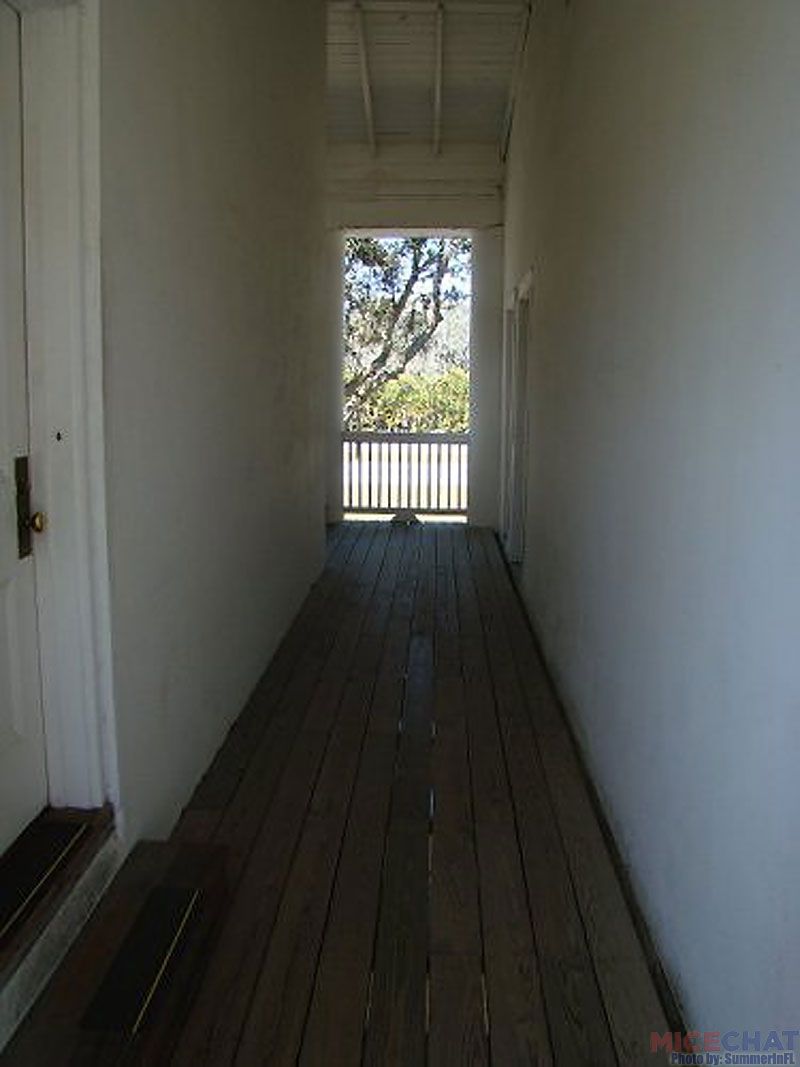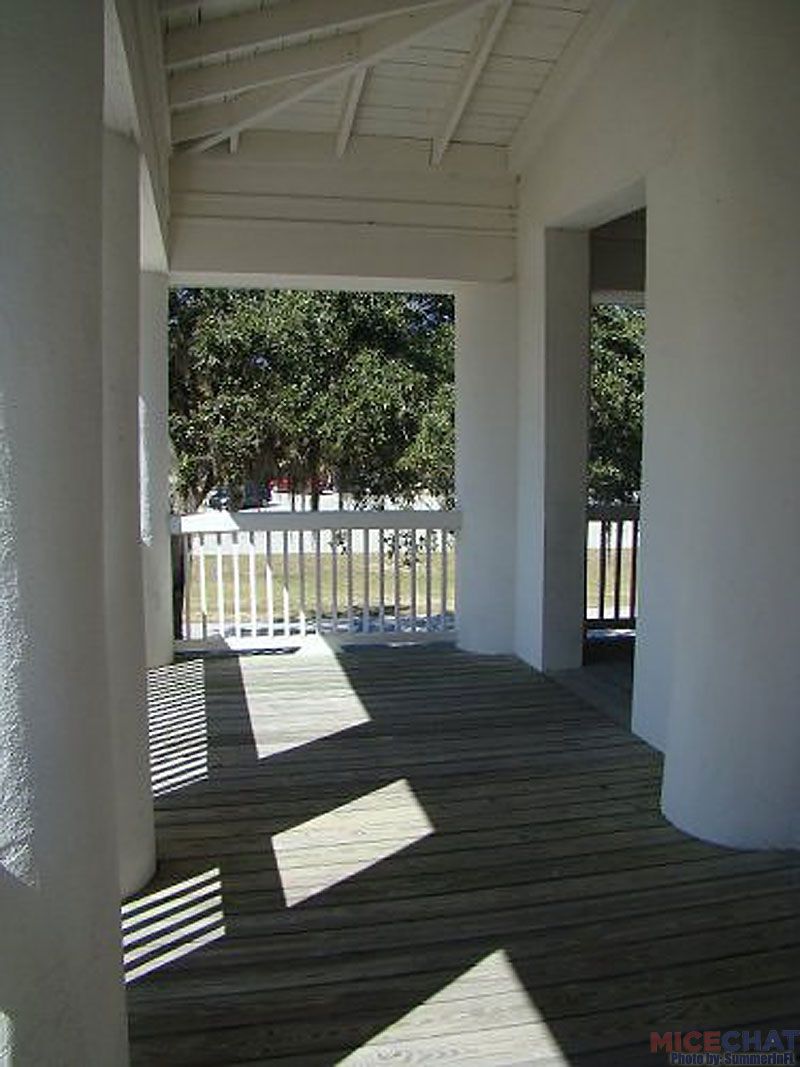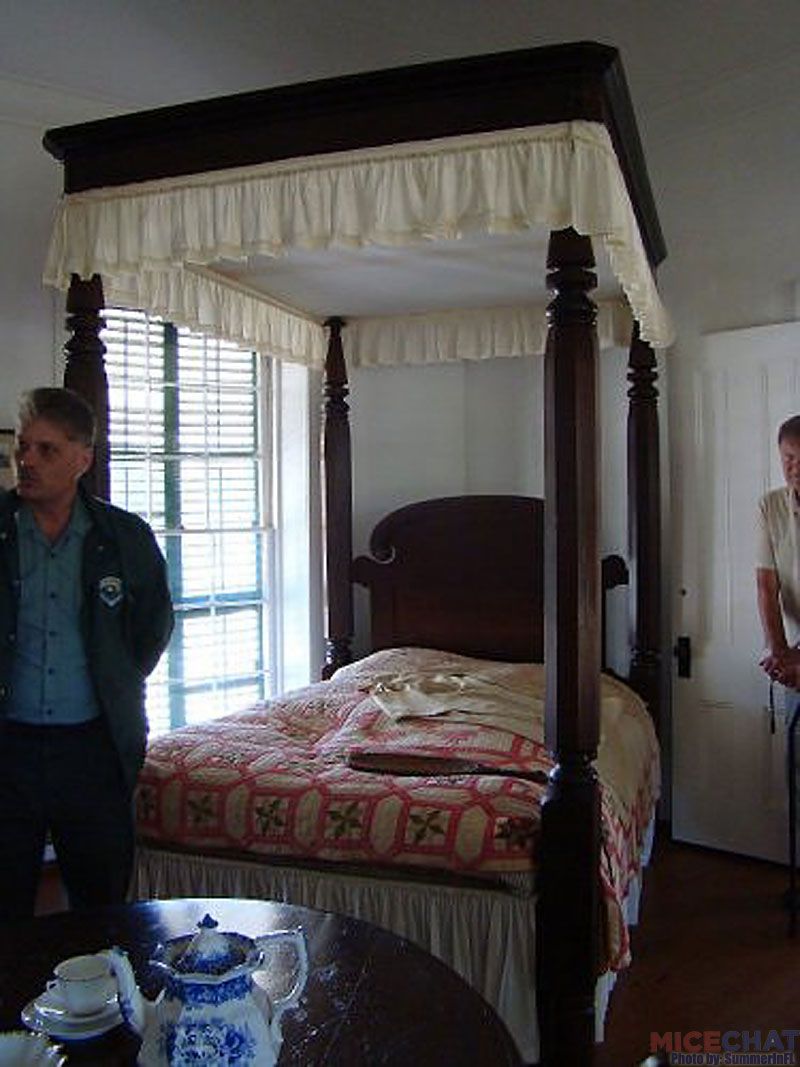 Various types of bedpans.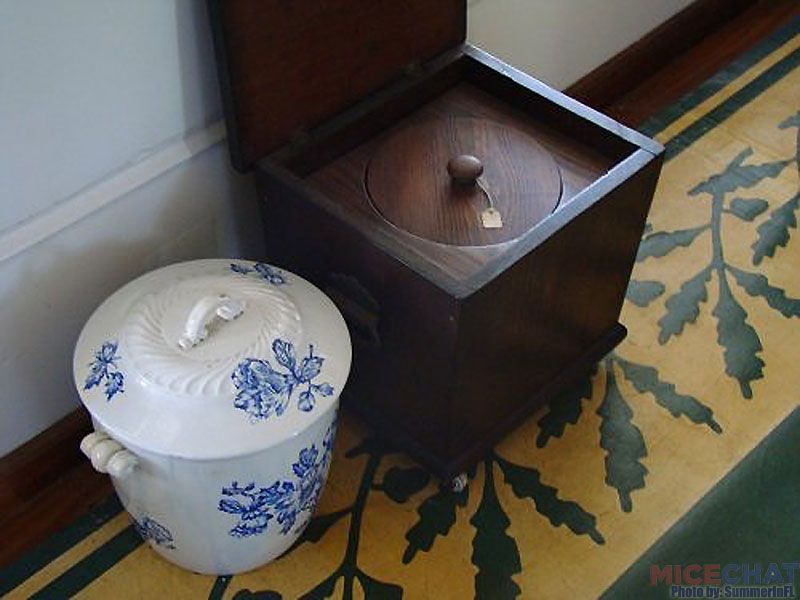 The Master Bedroom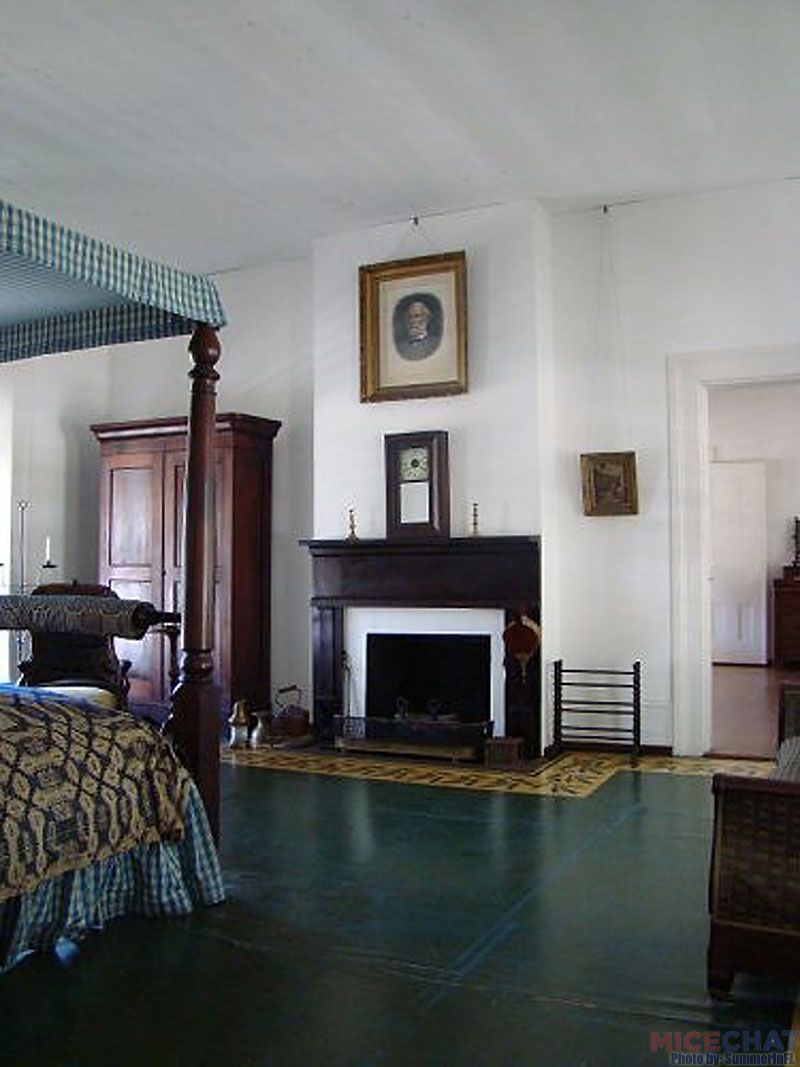 One of the few remaining Confederate flags left in the country.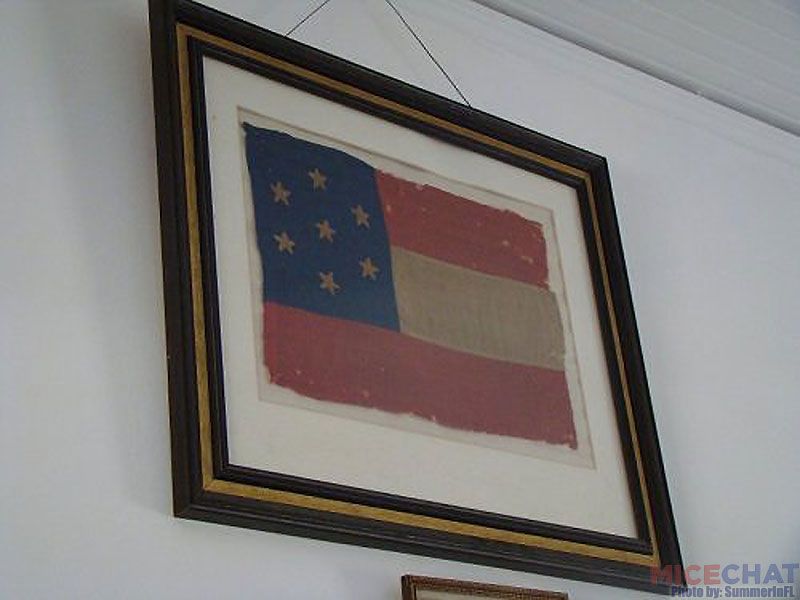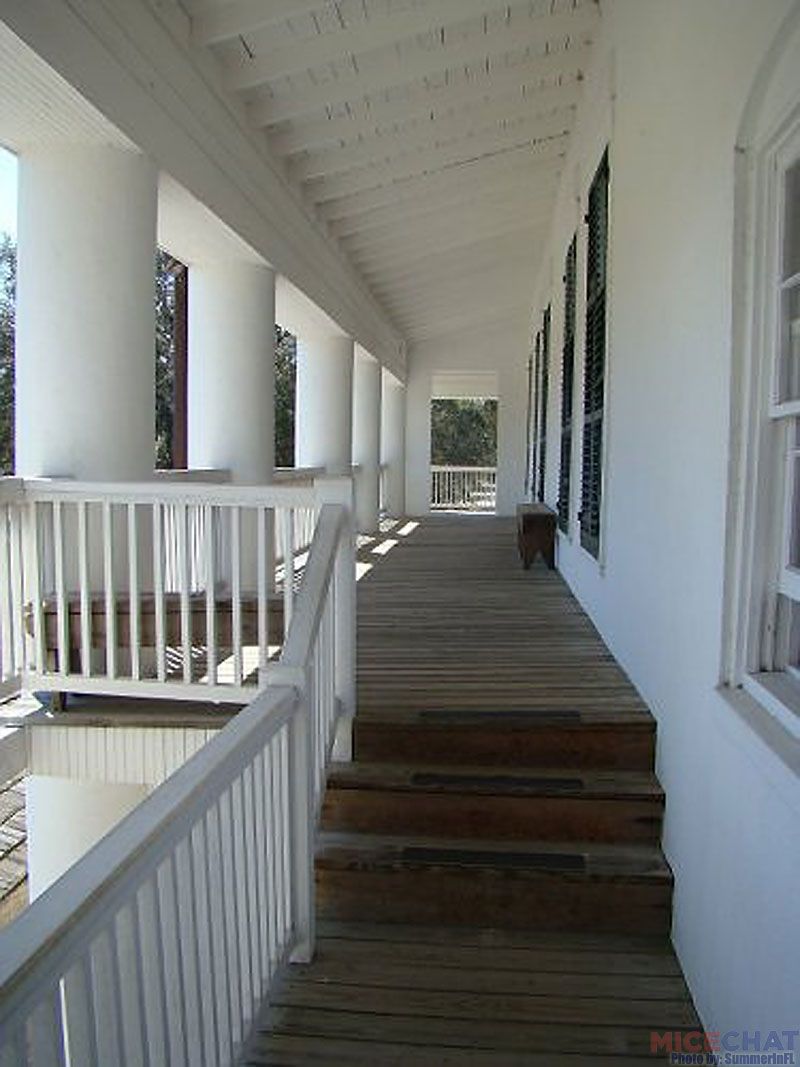 Also on location is a Visitor's Center complete with a small museum.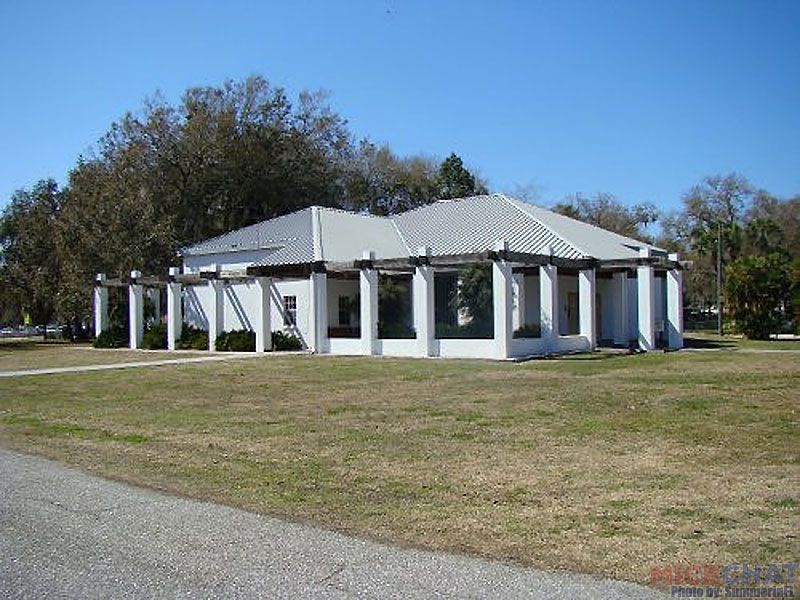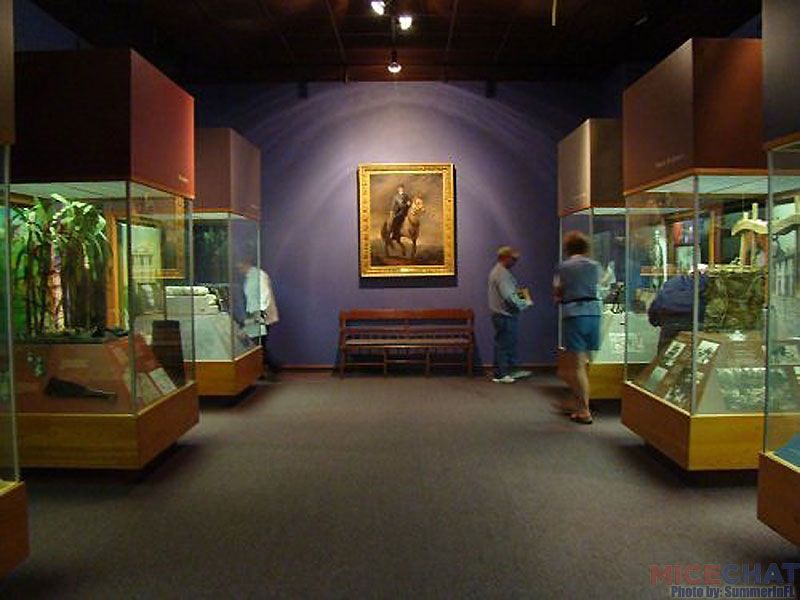 The ruins of what they believe to be is the old smoker.
While not the prettiest or well maintained location I've ever visited it was still interesting to take the tour and hear another side to a very controversial topic and time period, especially from a Southern perspective.
[/CENTER]
sir clinksalot finishes up his Hawaii report
Continuing in Hawaii, we bring you to the MoKuaiKaua Church, which was the first church erected on the Islands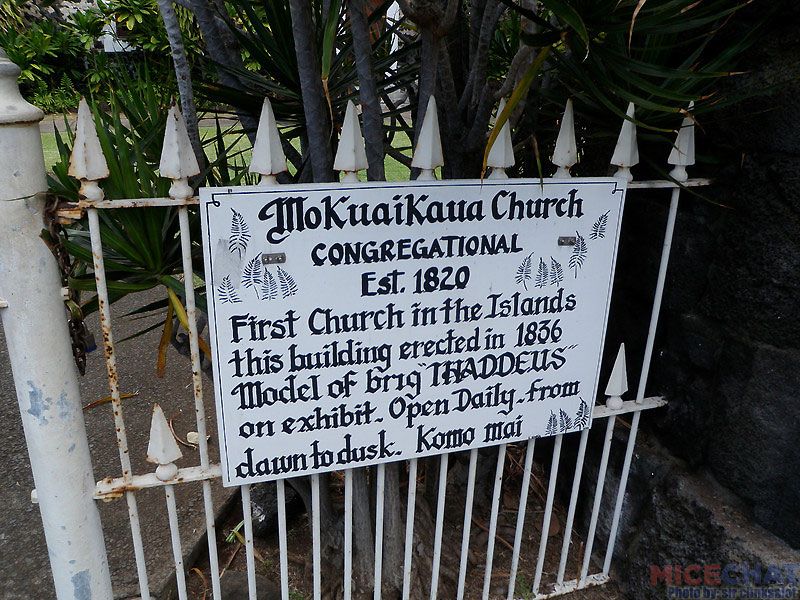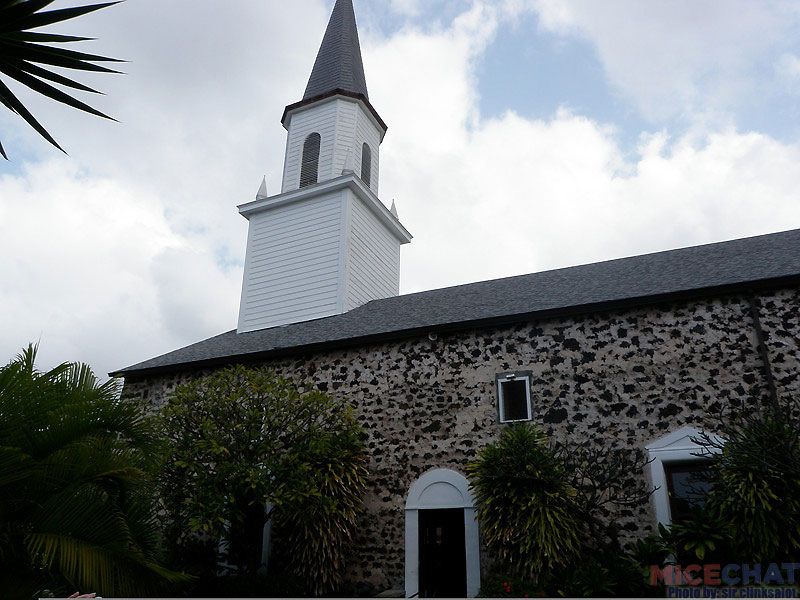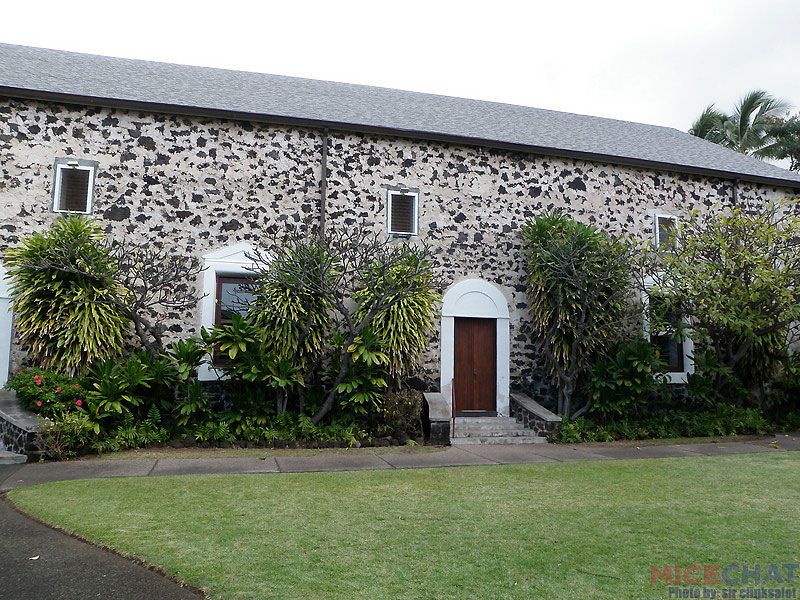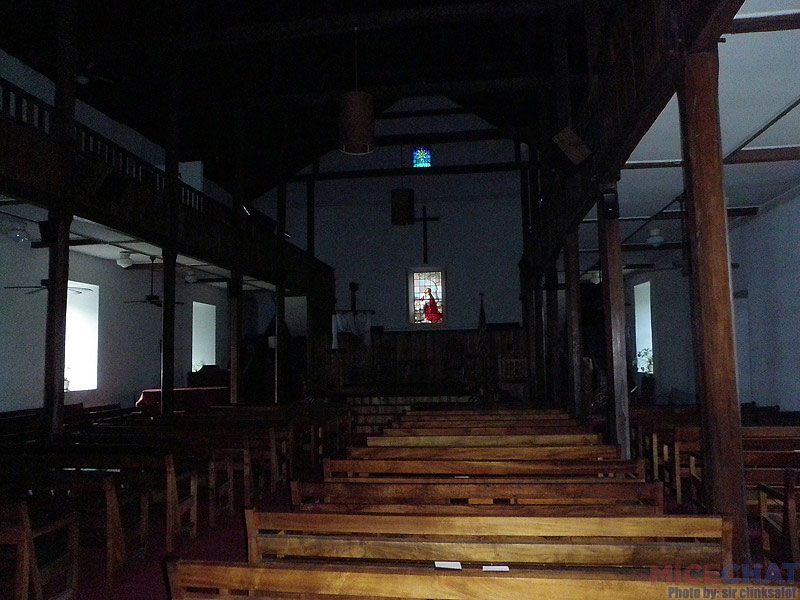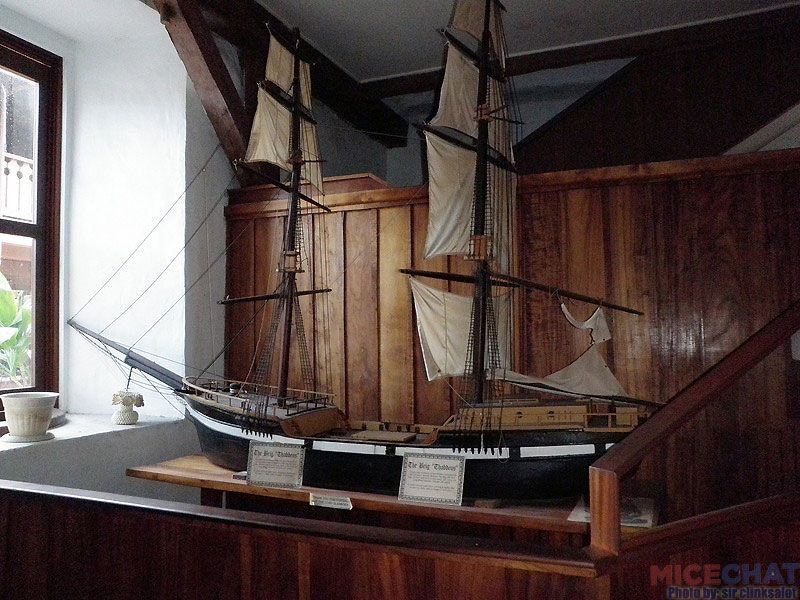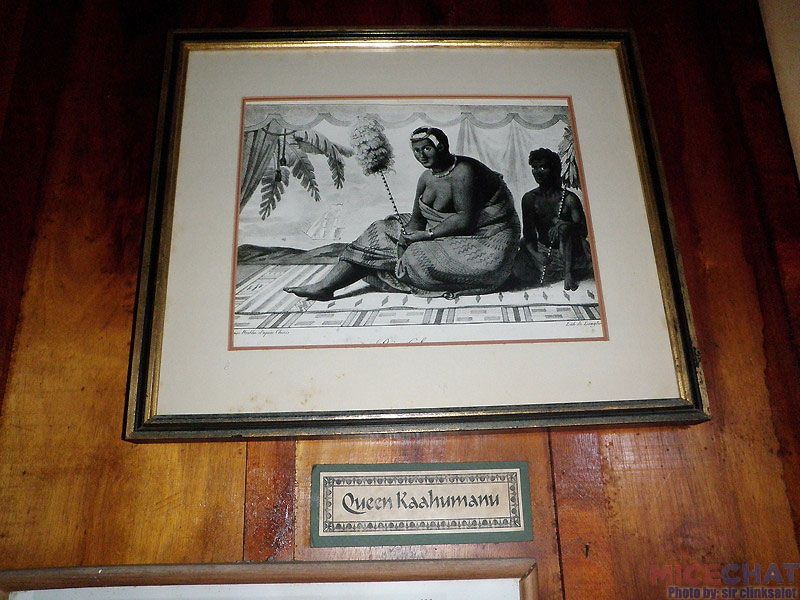 Next up is Hulihe'e Palace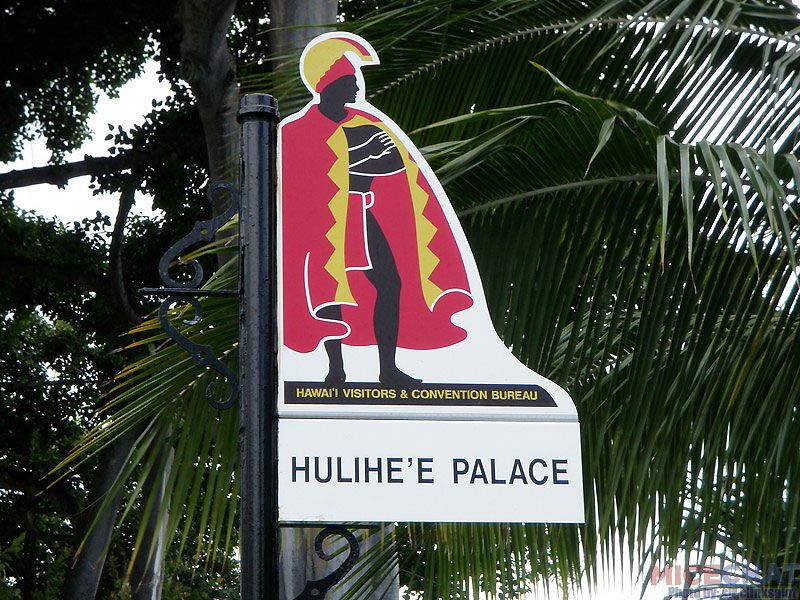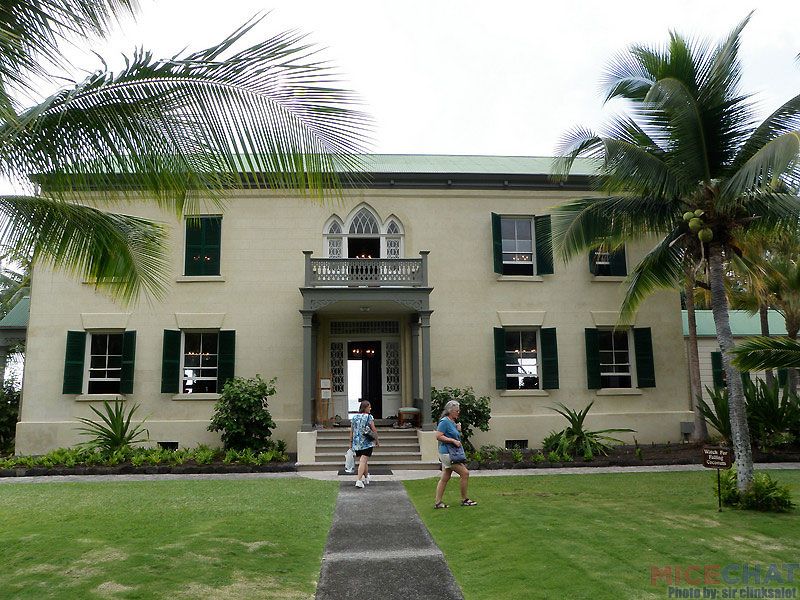 Unfortunately pictures are not allowed to be taken inside
No trip to Kona is complete without some Salted Donkey Balls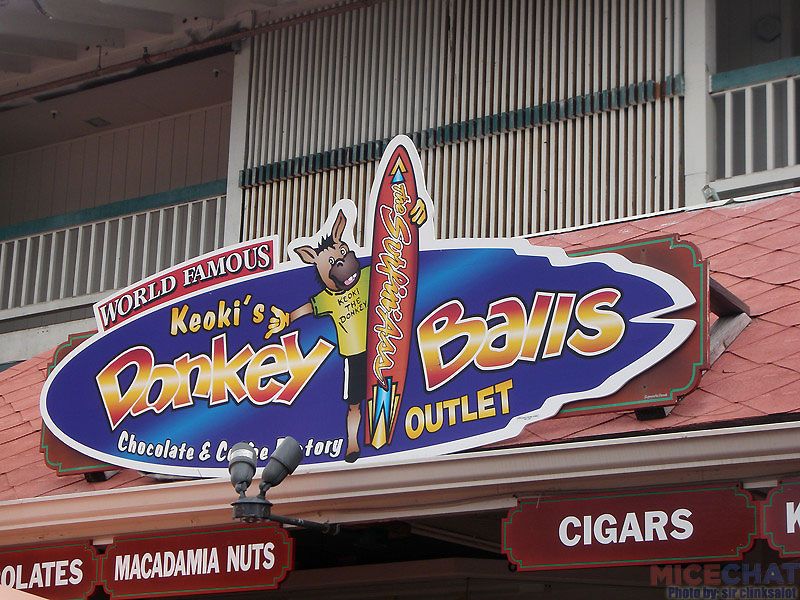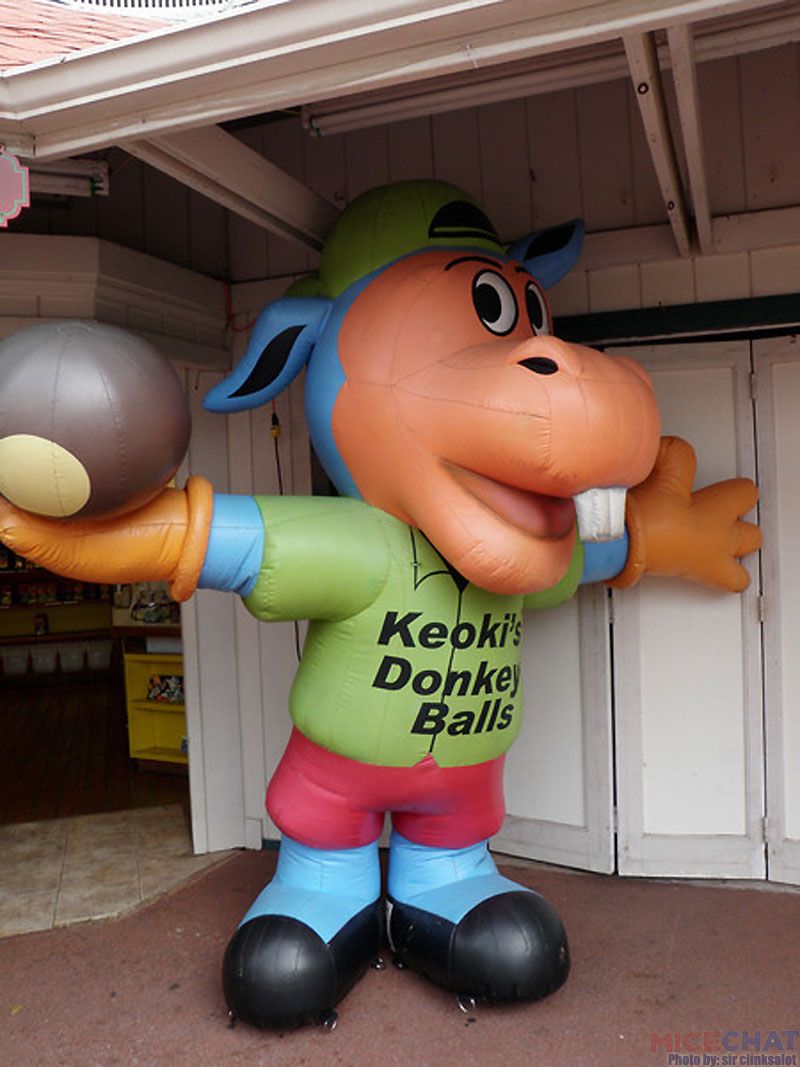 (I can attest to them being quite good)
And of course, giant piece of mud-pie is a must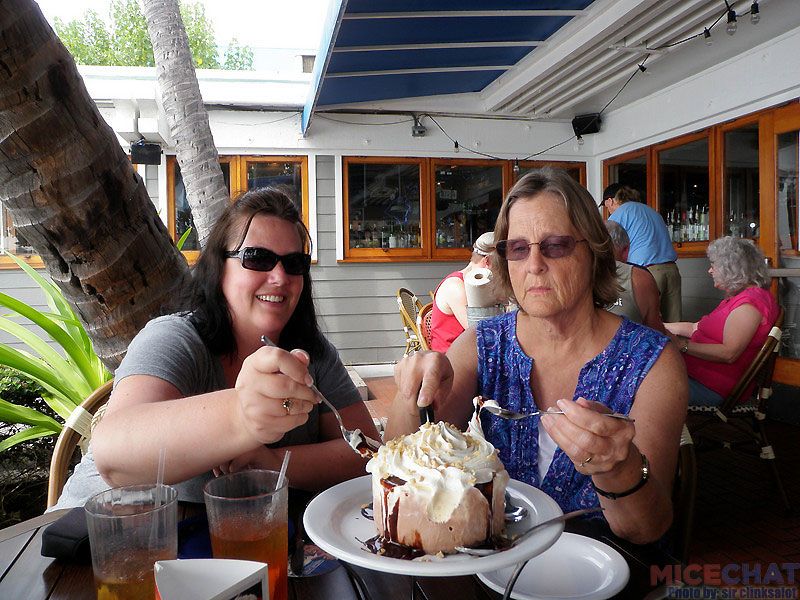 Unfortunately sunset has come on our time in Hawaii, hope you enjoyed the pictures. Aloha!!
Looking for up-to-date reports from Disneyland
including photos, gossip, park schedules and more?
Visit these MiceChat columns each week:
And that brings us to the end of another week. Our photographers have just enough time to reload their cameras before we see you all again next weekend. Thank you to all of our wonderful readers, and as always, a huge thank you to our amazing team of global photographers, spies, and gossips:
Denise
nbodyhome
Preskitt
(mousesteps.com)
SummerInFL
sir clinksalot
MickeyMaxx
CaptPhoebus
Ian Parkinson and Richard Williams
BigPigletFan
Abominable Snowman
Fishbulb
PhotoMatt
Jack
Hollywood 1939
Wixom
Ken Eslick
(DisneylandPostcards.net)
ichigopara
Our thanks this week to
DOOM BGI
for his special contribution.
Your Editor - Rixter
Where have YOU been recently? We invite you to share your photos of theme parks or any other destination that may be of interest to our readers. Please feel free to contact me via MiceChat Private Message (screen name Rixter)
or send me an email: oceansiderick@gmail.com.
It is readers like you who make MiceChat such a special place.
Don't miss a single one of MiceChat's Featured Blogs (including the Weekend Update). Add our feed to your favorite feed software or site:
Follow us on Twitter