What better way to kick off the summer season than with Disney, Disney and more Disney?
Easter may be long since past in our minds, but in Tokyo they are still celebrating Easter Wonderland at Tokyo Disneyland. This two month celebration makes a unique connection between Alice in Wonderland and the secular traditions surrounding the Easter holiday. One of the highlights of Easter Wonderland is the Easter Wonderland parade, which is covered in great detail here by our intrepid Tokyo correspondent,
ichigopara
.
Another long-running Disney tradition (since 1997) is Star Wars Weekends at Disney's Hollywood Studios. Denise
nbodyhome
Preskitt has some great photos of this event, as well as some other updates from around the resort. She even has a photo of MickeyD's being remodeled into ChickieD's.
Finally, we end our update with
SummerInFL
's leisurely day at Walt Disney World. I have to admit that her great photos made me nostalgic for my right coast Disney home. I can't wait to get back. Seven days and counting!
Thanks for visiting the Weekend Update. Now go out and explore!
Our Tokyo correspondent, ichigopara, is back this week with a comprehensive look at the Easter Wonderland parade at Tokyo Disneyland
Tokyo Disneyland has declared the months of May and June as "Disney's Easter Wonderland". This is new for the park this year so the TDR website finds it necessary to explain the tradition of Easter:
This is a special time of year when people enjoy painting and decorating eggs to their fancy. And when these eggs mysteriously disappear, it's time to hunt them out! Lots of people also enjoy wearing elaborate bonnets decked with flowers, creating a festive atmosphere at parties and parades held on this special day.
The website goes on to promote the special events that are featured during Easter Wonderland:
What, the Park is going to be full of eggs!? In the Kingdom of Dreams and Magic, celebrating Easter is a unique and fantastical event. This is the first ever Disney-style Easter celebration, so come enjoy a fanciful and magical event, where characters from Alice in Wonderland put on a whimsical parade, and more!

The parade opens with your friends from the Disney film Alice in Wonderland, followed by the Disney pals wearing bunny ears and Easter bonnets. What's more, Mickey goes around jumping from one float to the other. It's a fantastical Easter parade that's filled with surprises!
ichigopara
shares this float by float photo coverage of a Disney parade that is unique to the Tokyo park: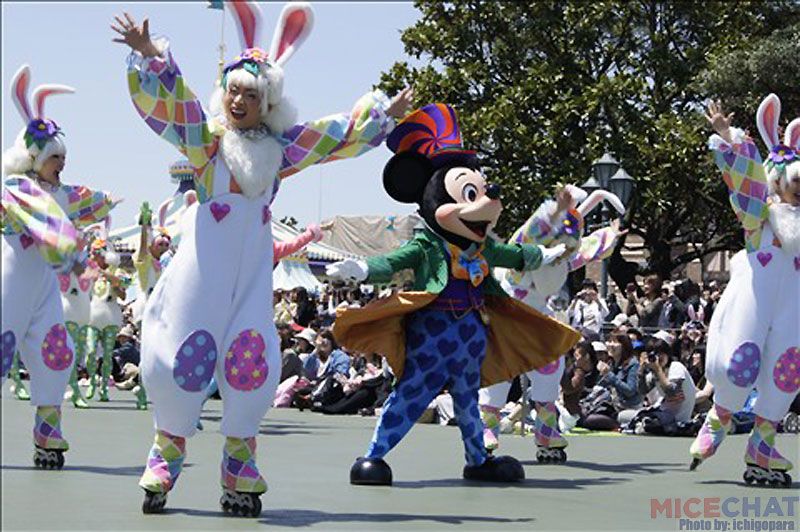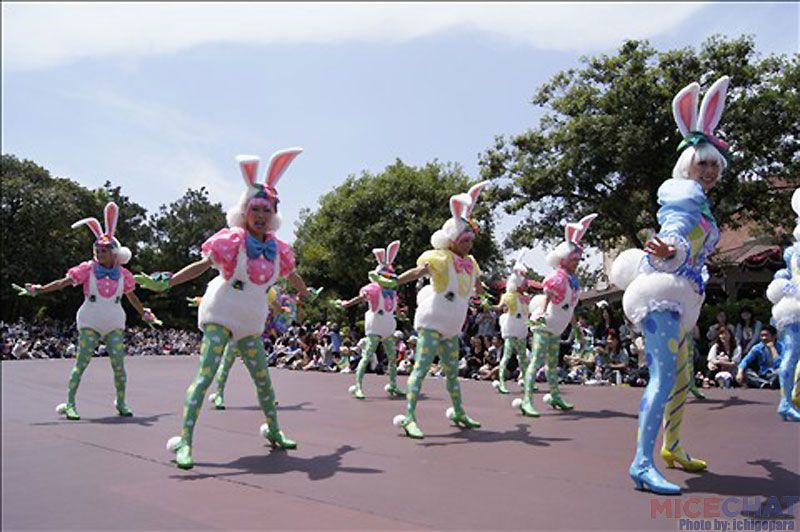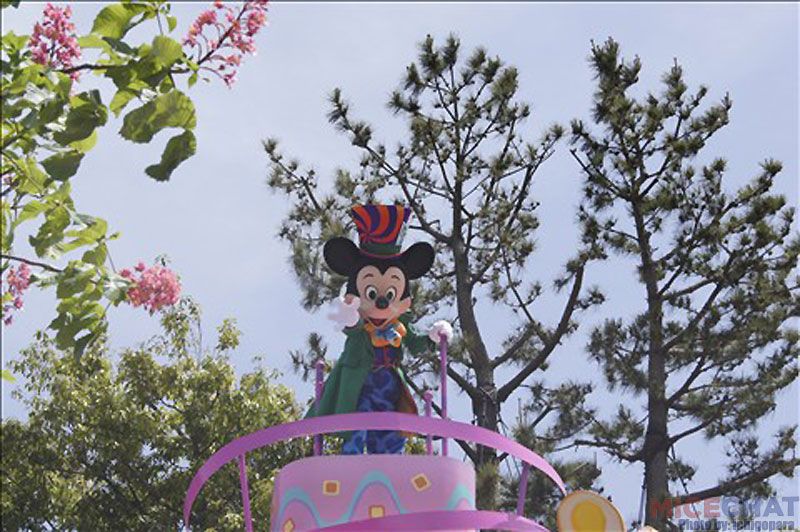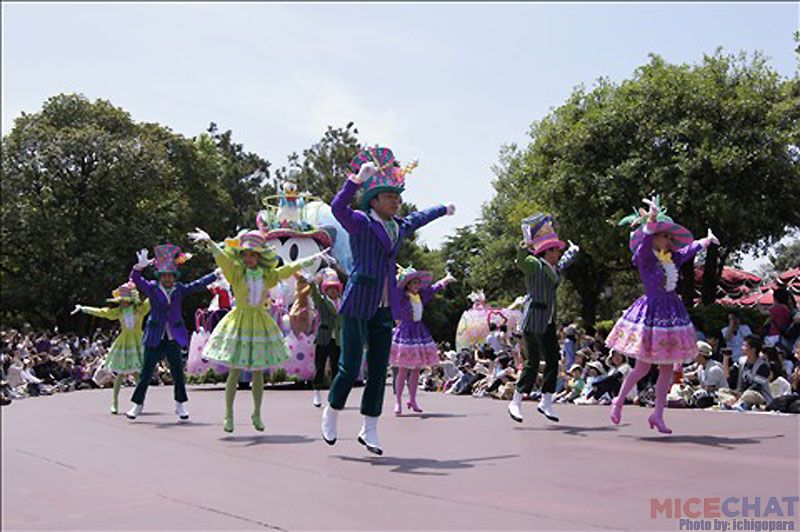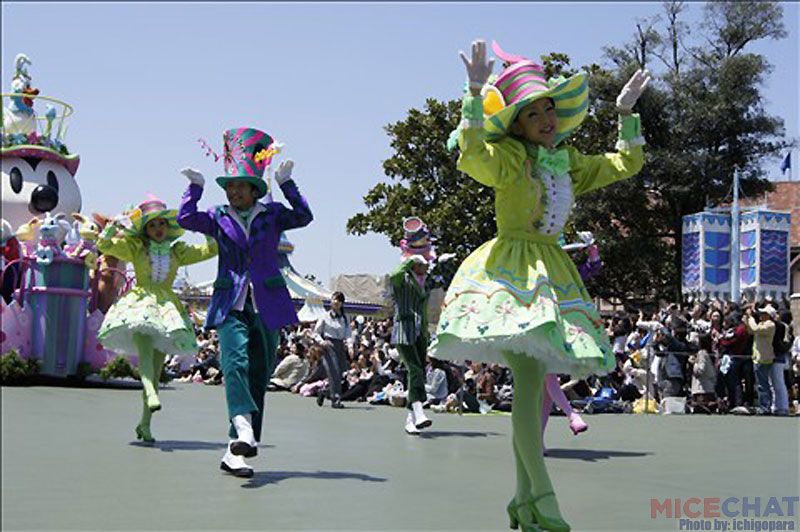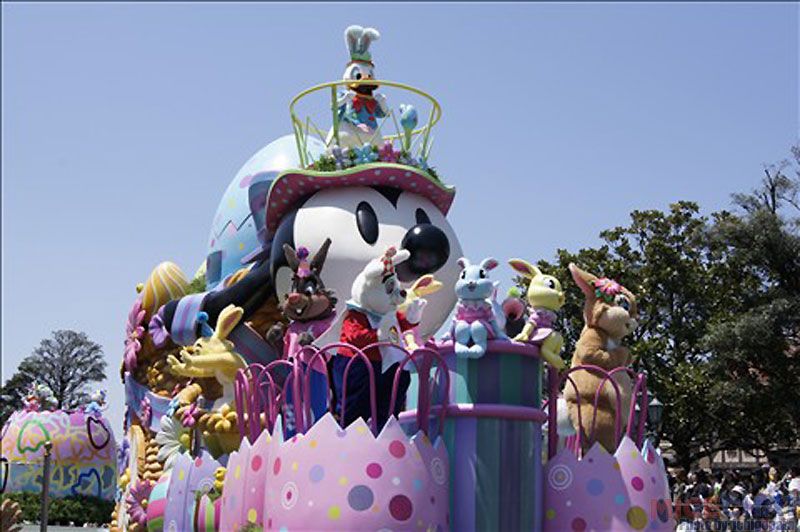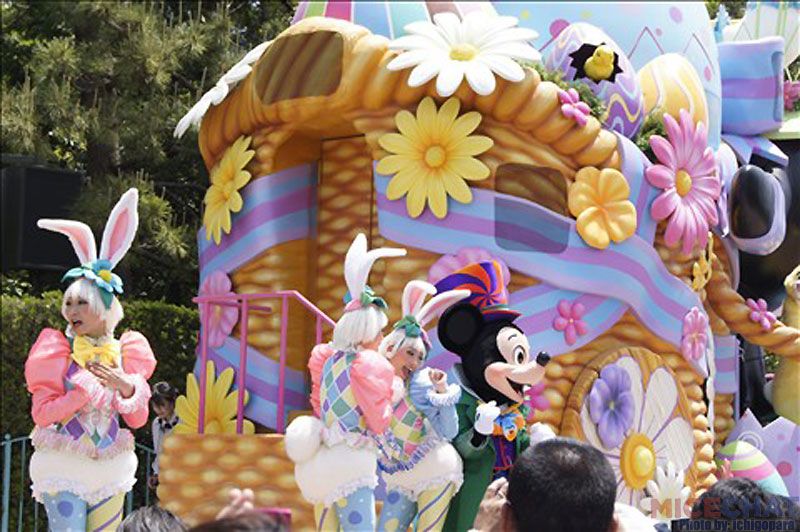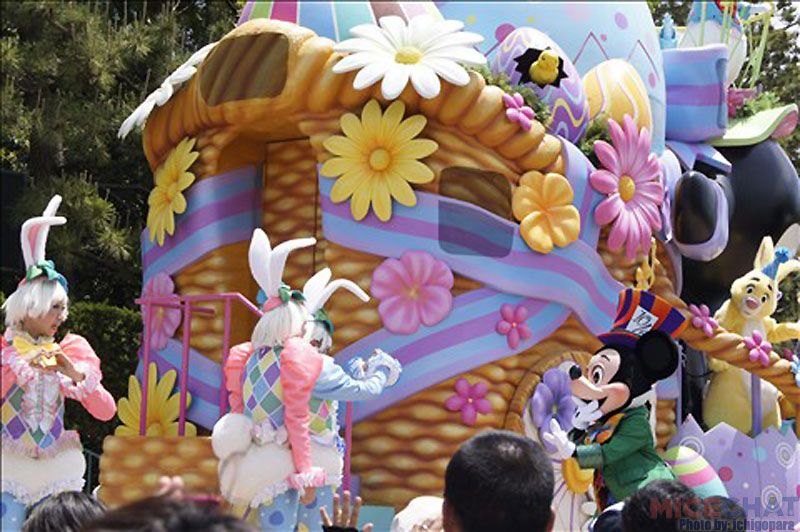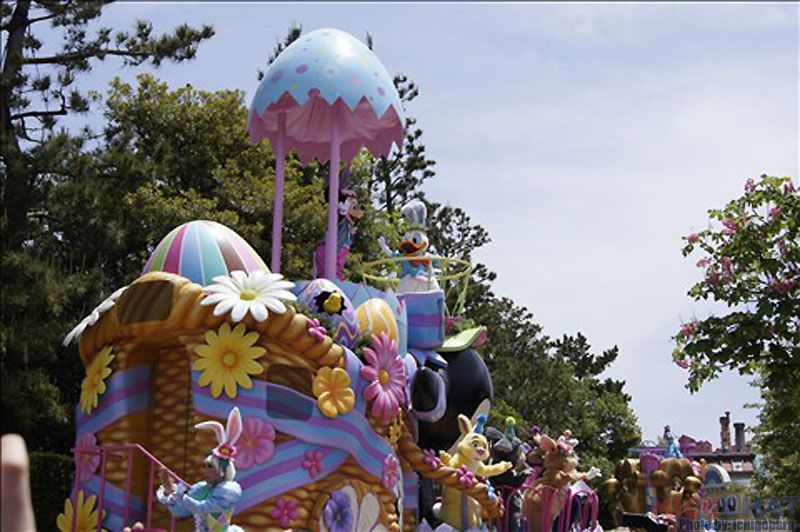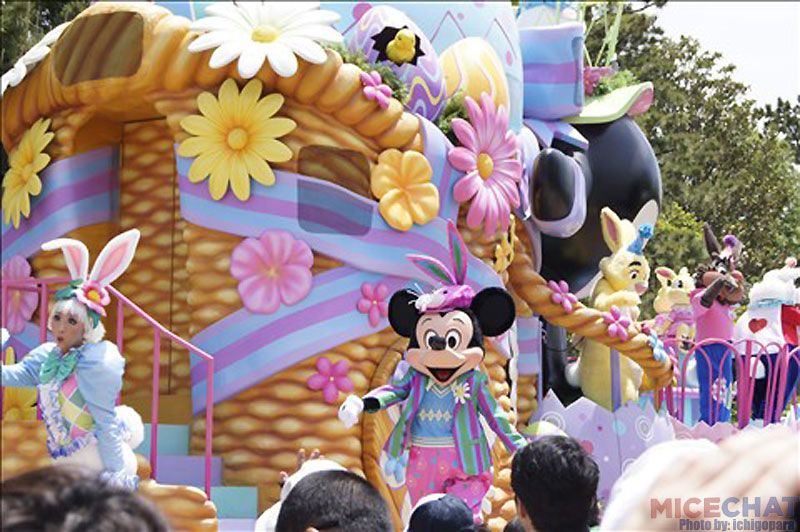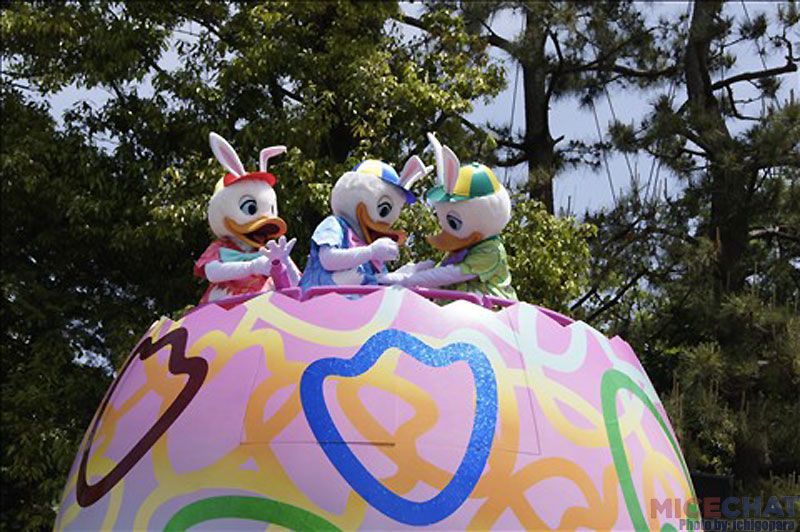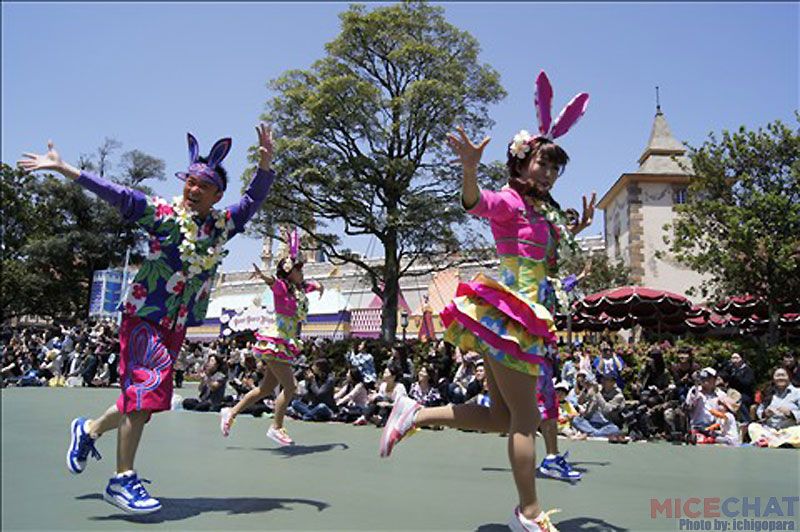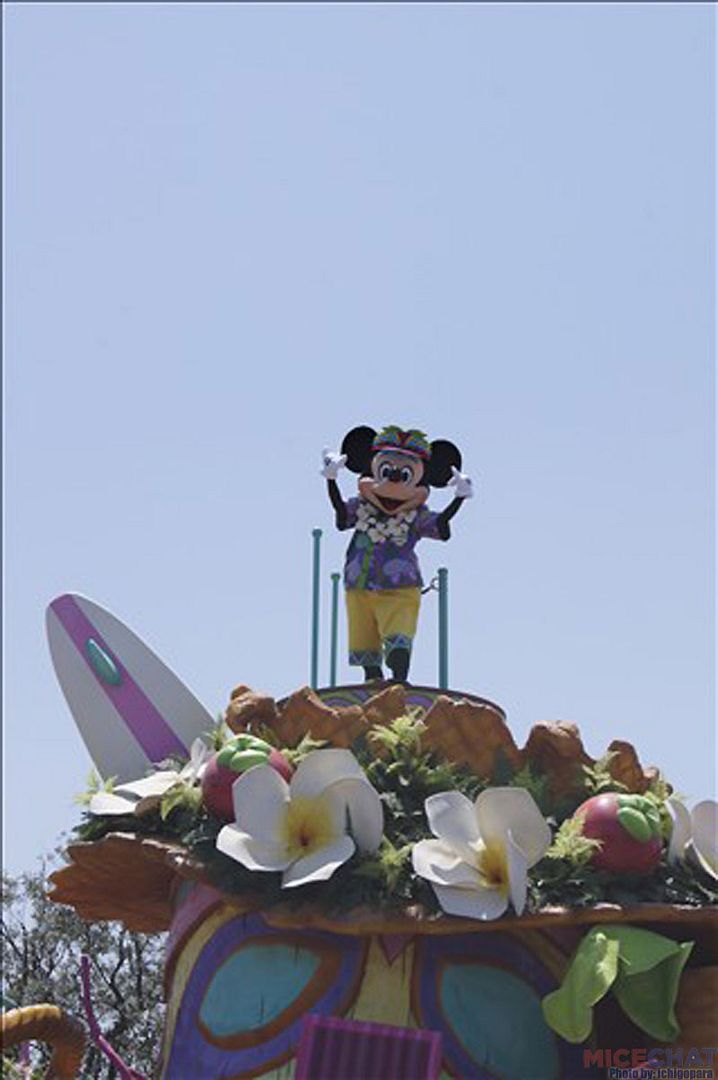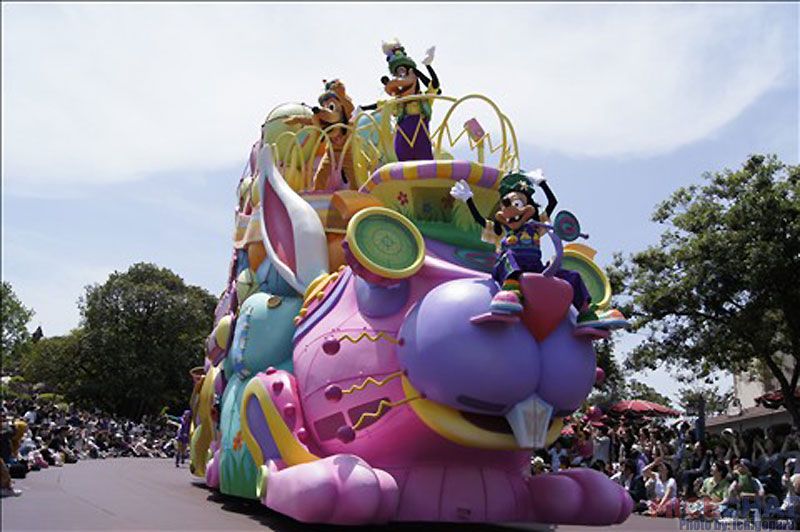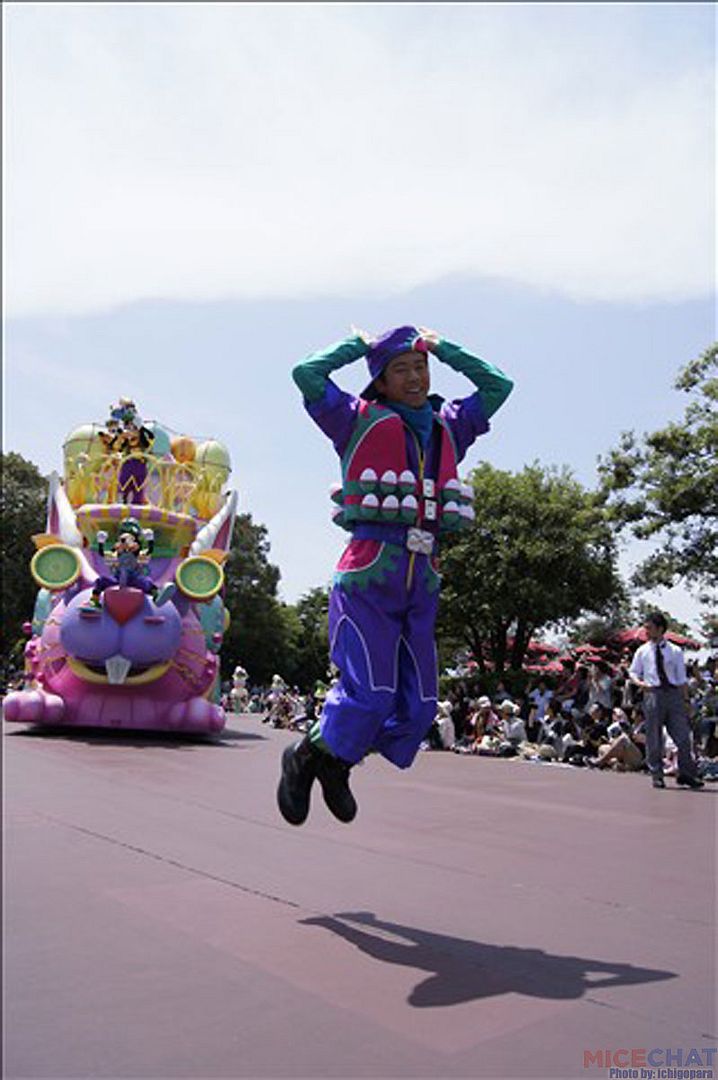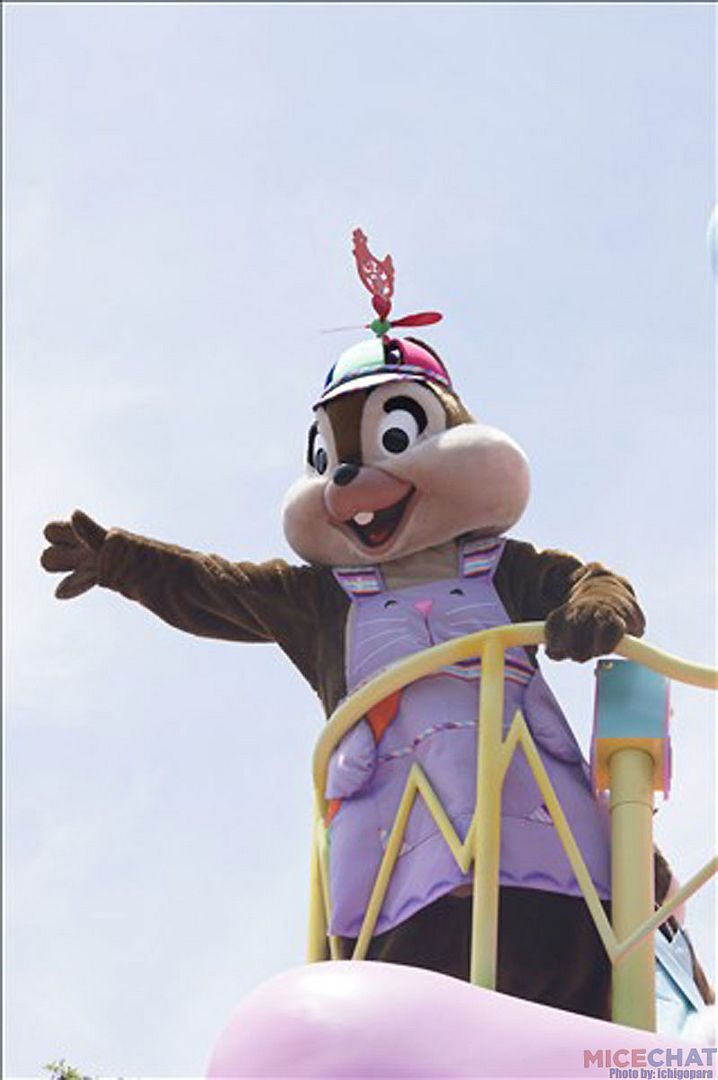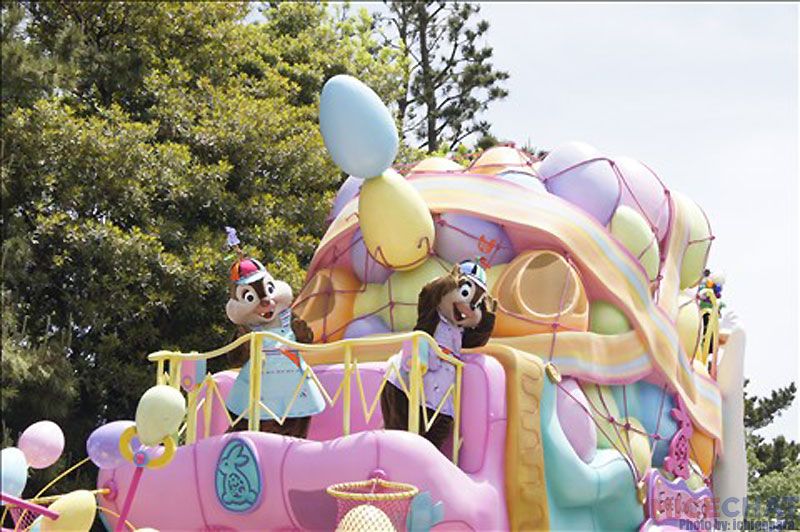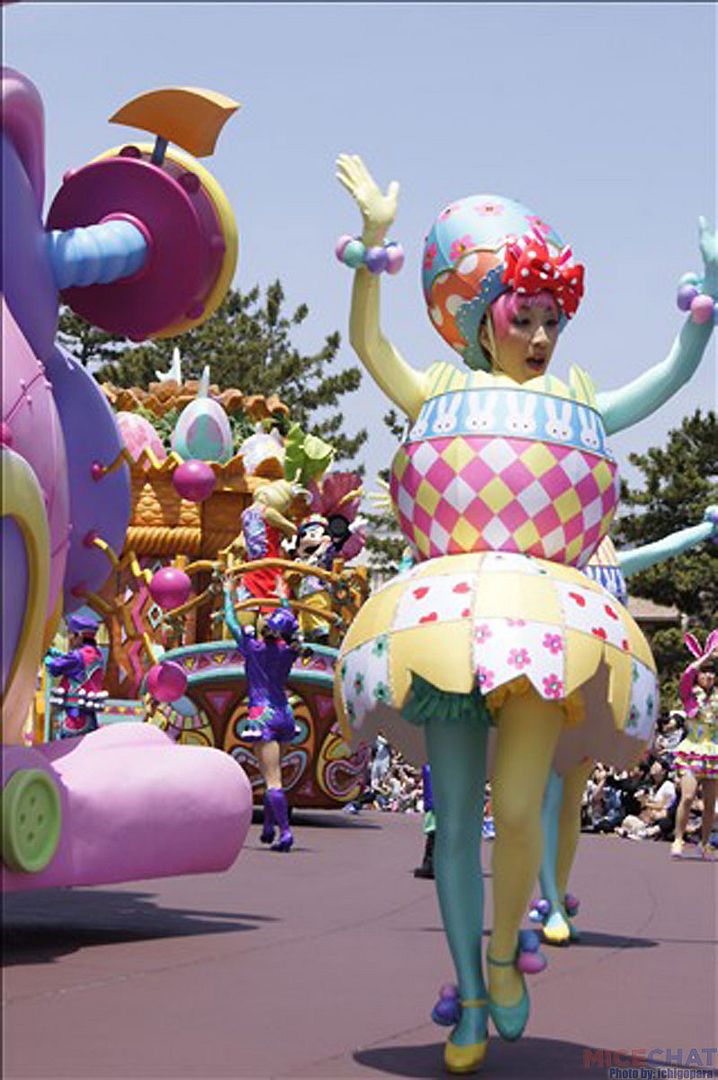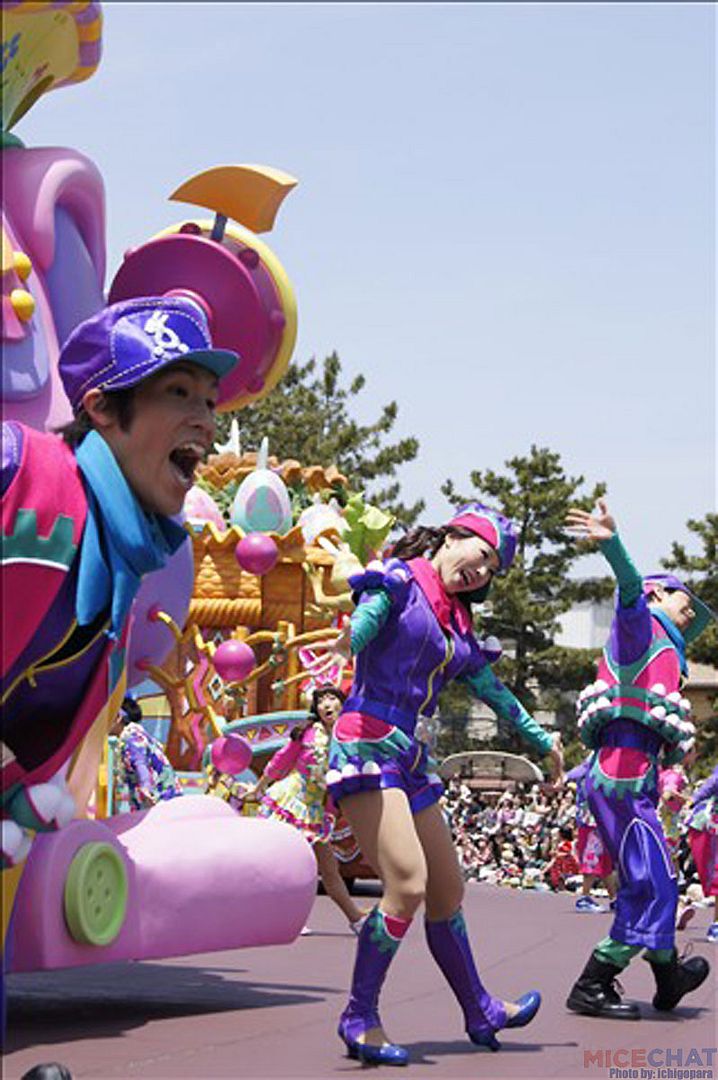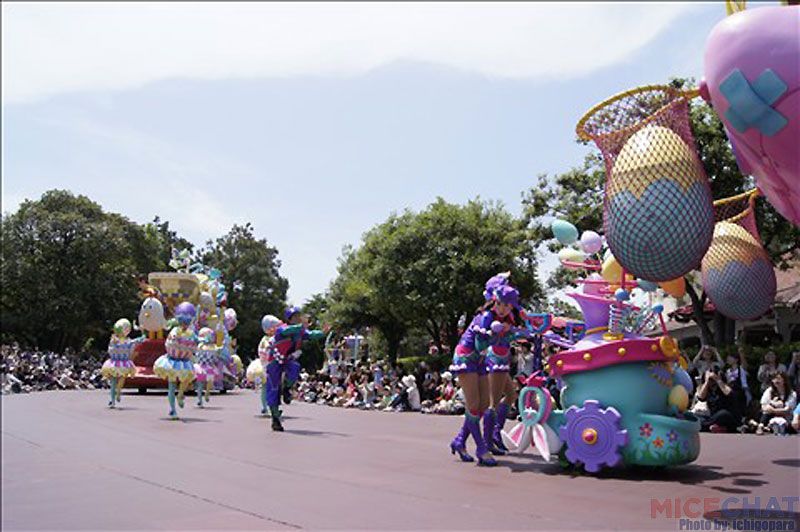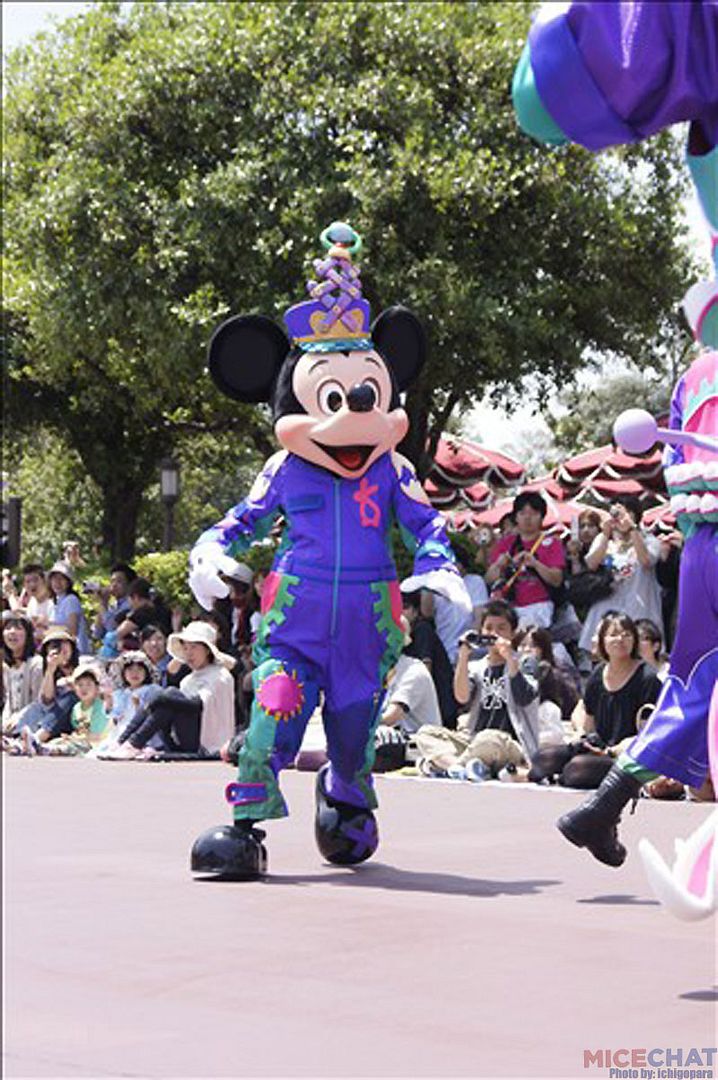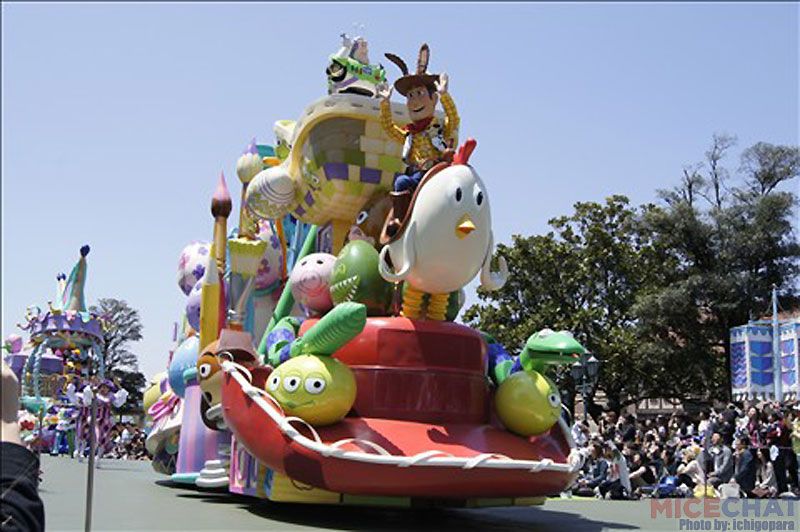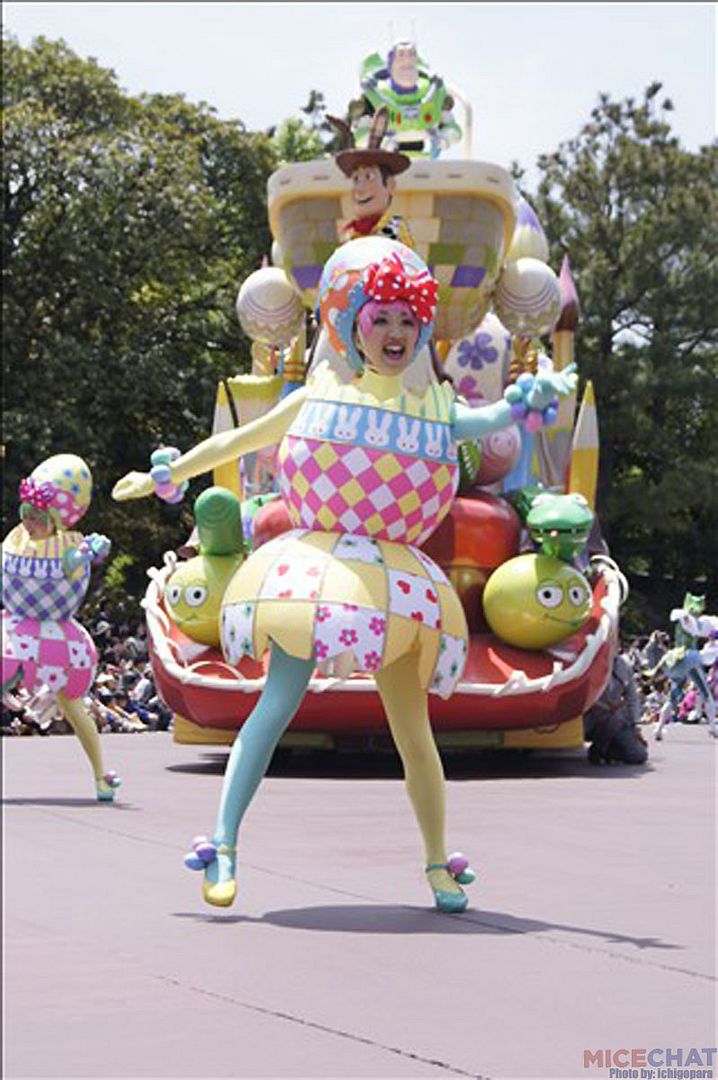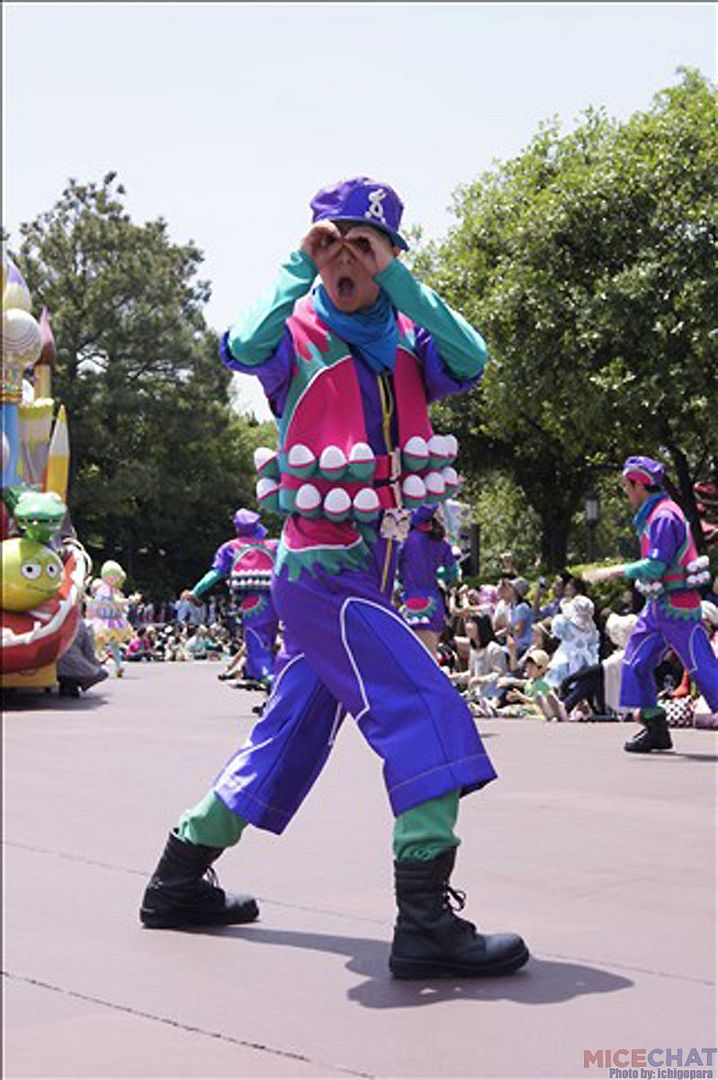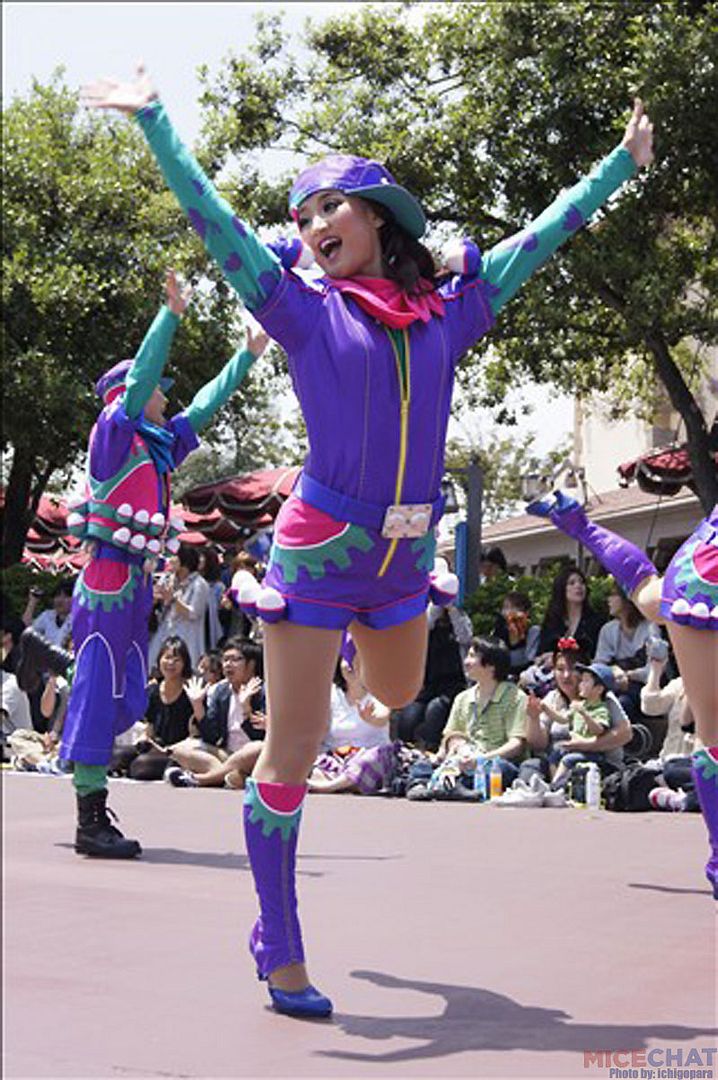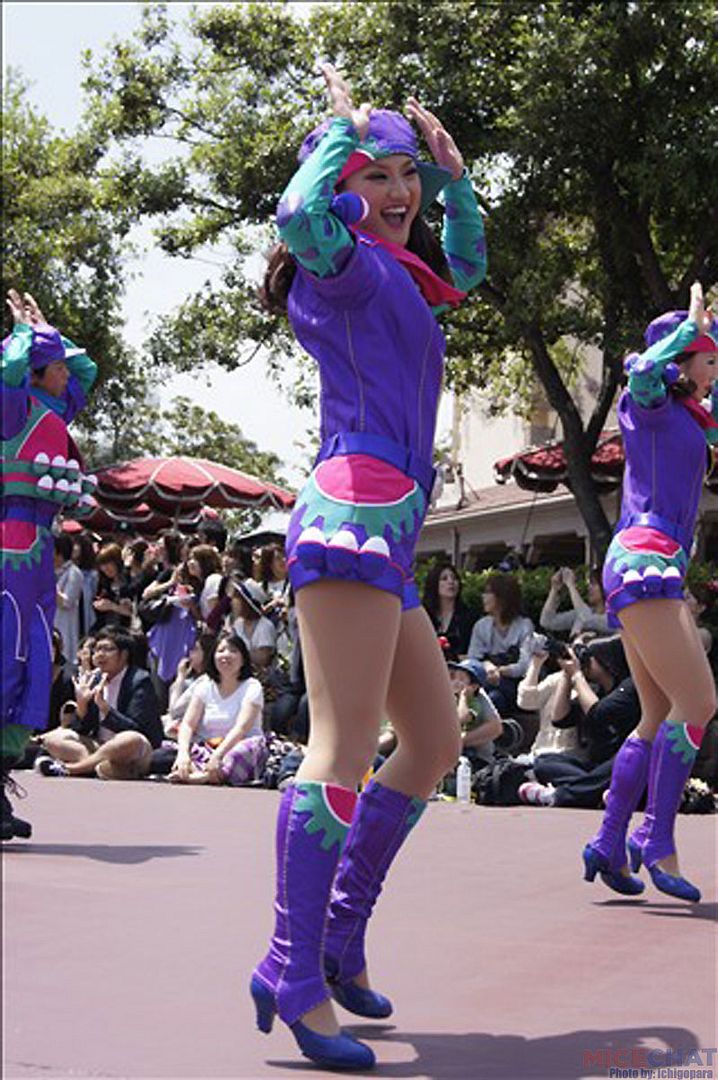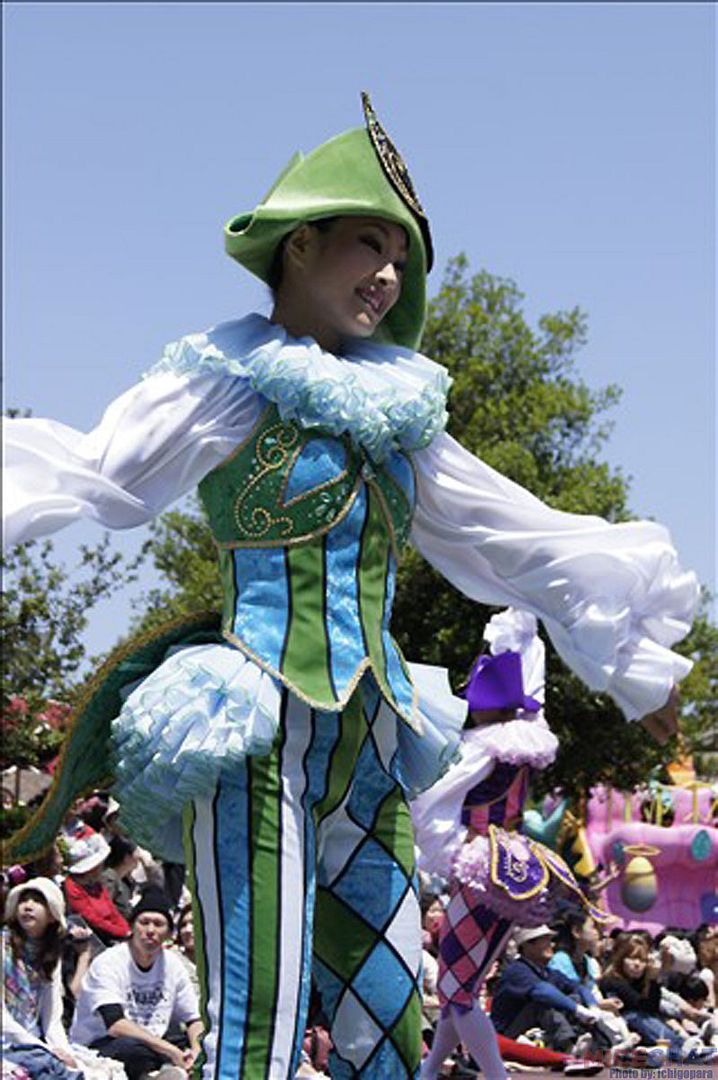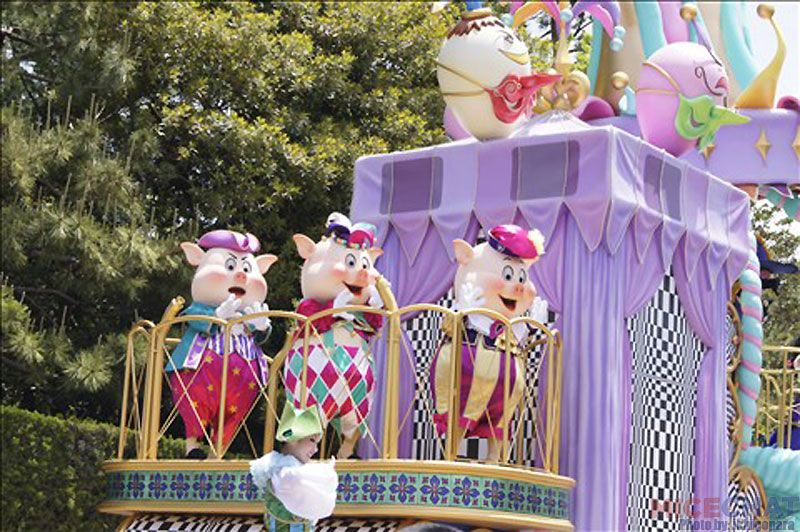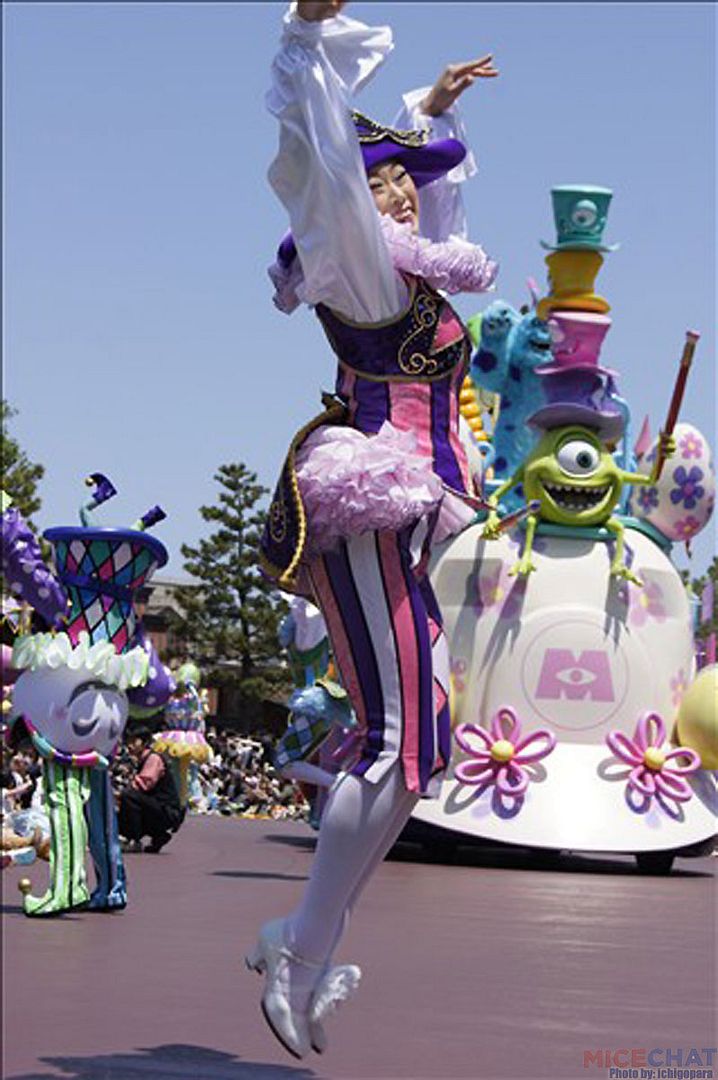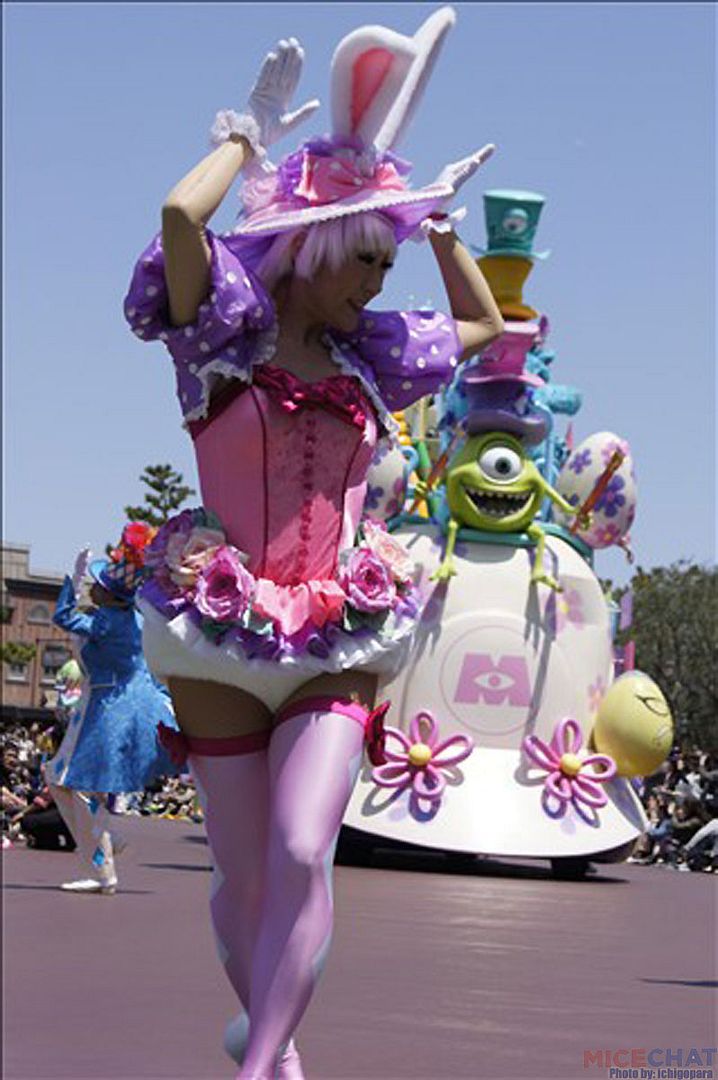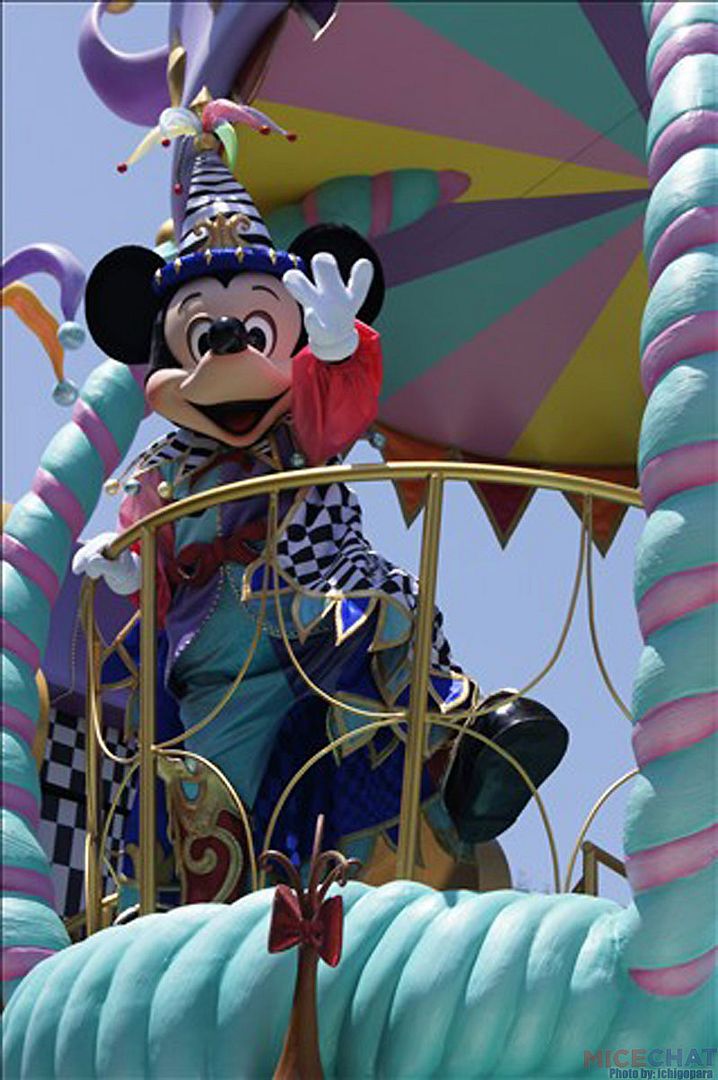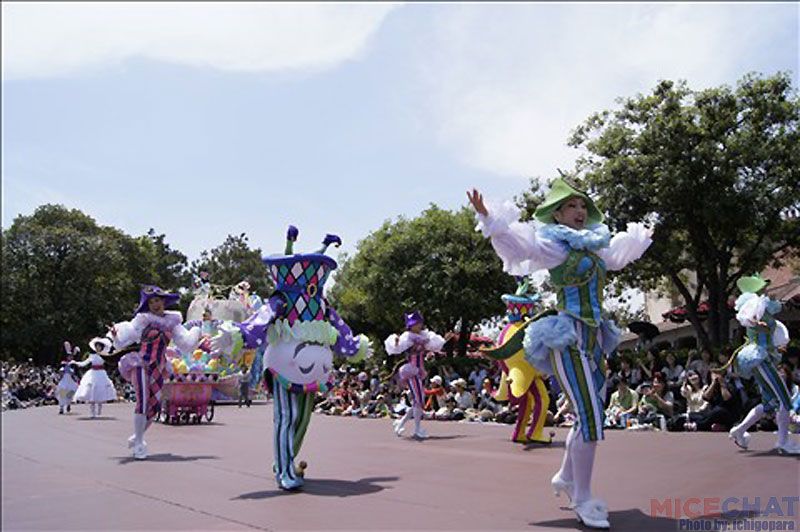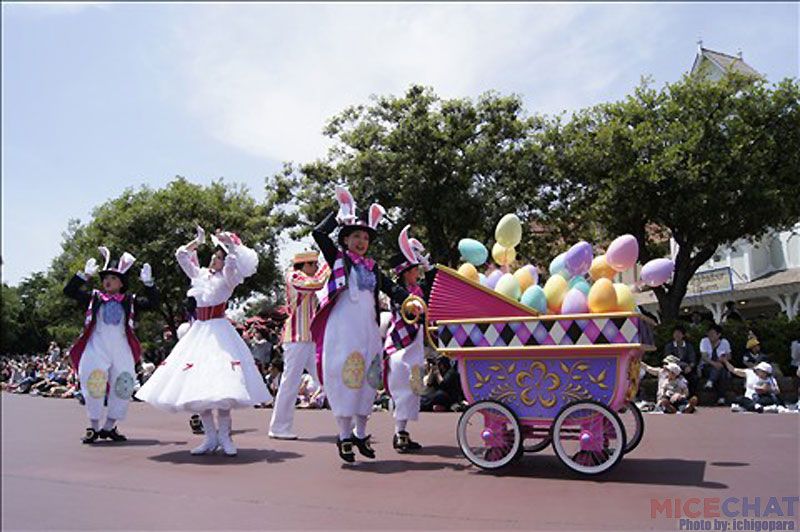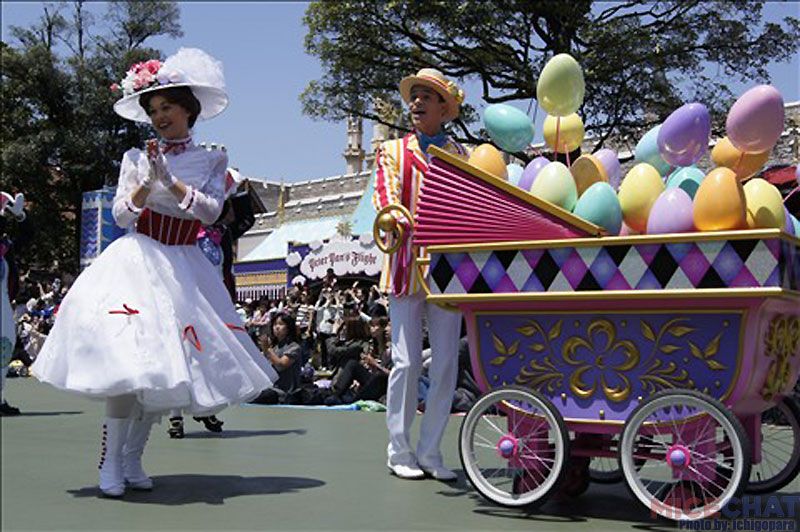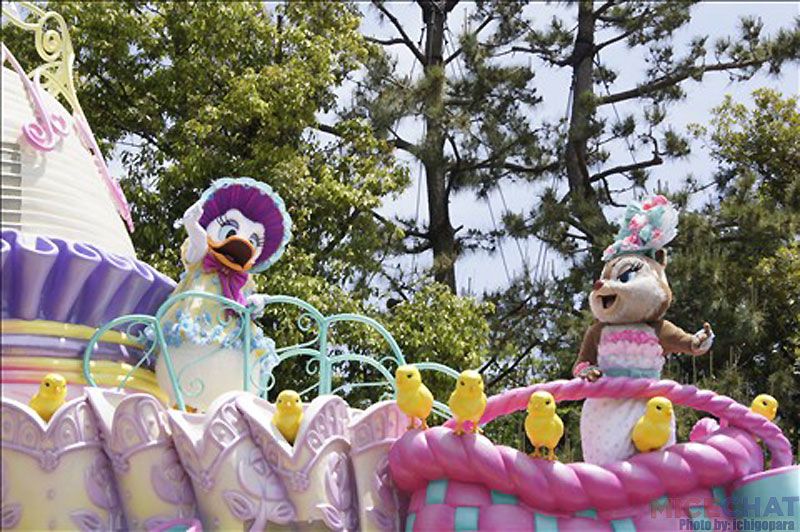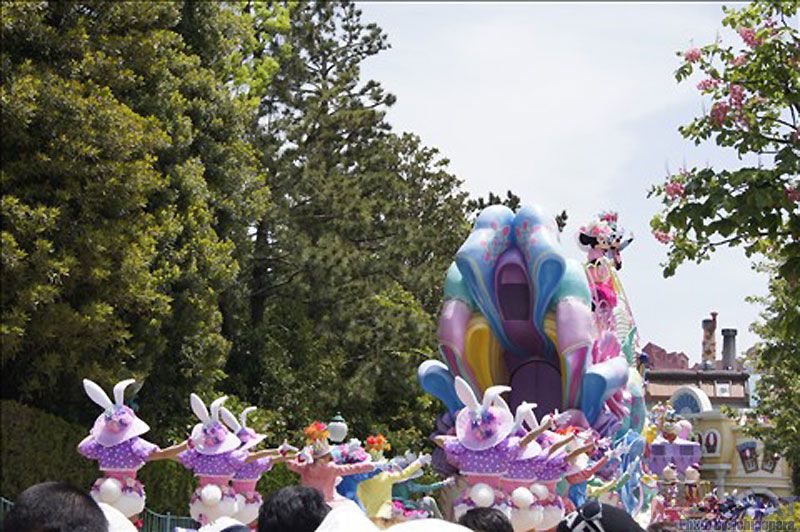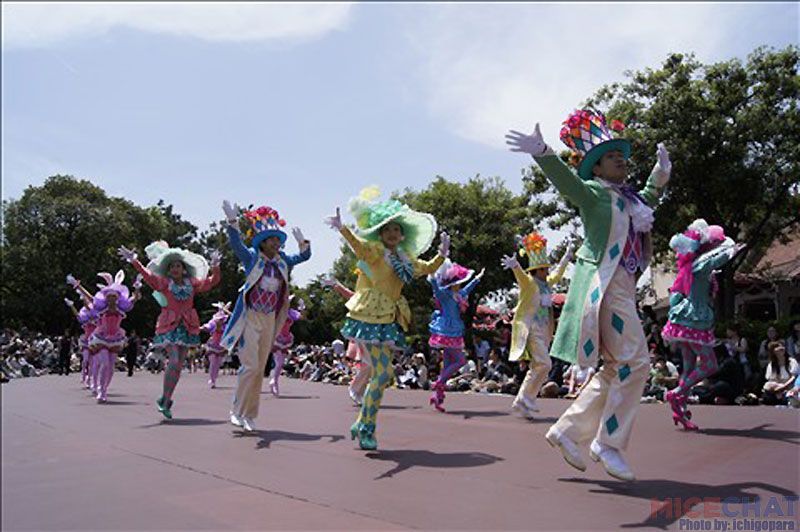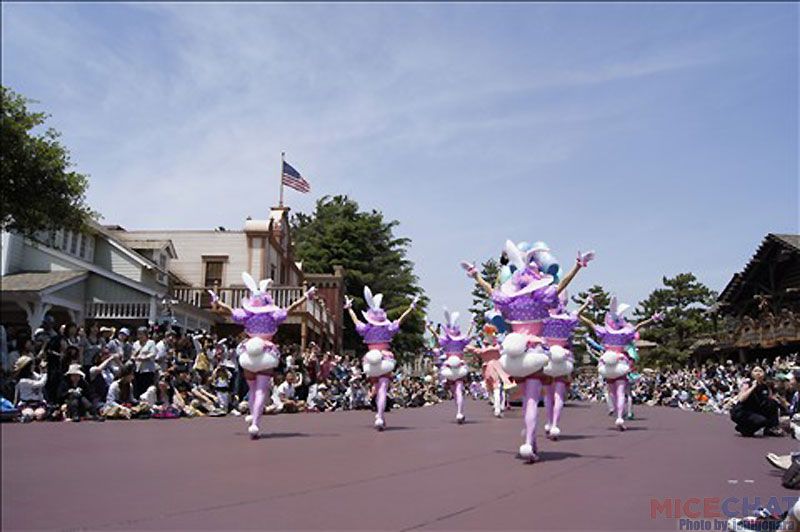 Denise nbodyhome Preskitt files this report on Star Wars Weekends at Disney's Hollywood Studios
Star Wars Weekends started this past week (this is always a fun event!), I have around 300 photos on my site.
Star Wars Weekends is an annual special event at Disney's Hollywood Studios theme park that celebrates the epic space-fantasy Star Wars Saga and the new animated television series The Clone Wars. Join Jedi Masters, Sith Lords and Star Wars celebrities for special shows, presentations and memorabilia.

Fans of the Star Wars universe don't have to travel to "a galaxy far, far away" to come face to face with droids, alien creatures and many of their favorite Star Wars characters.

Younglings can hone their lightsaber skills and prepare to do battle with Darth Vader himself at the Jedi Training Academy. Prove yourself the master of trivia in contests with prize giveaways. Board a runaway Starspeeder on the Star Tours attraction, or stare in awe as visitors from Naboo, Endor and every planet between pass by in a motorcade.

In addition to all of the entertainment, there are plenty of conversations, autograph sessions and motorcades with the celebrities and creators of the Star Wars galaxy.

Hunting for a special collectible bounty? Grab a Disney's FASTPASS ticket to ensure your place in line for celebrity autographs, or find special limited-edition merchandise to add to your collection at the Tatooine Traders store and other vendors around the Disney's Hollywood Studios theme park.

Each day ends with the Hyperspace Hoopla! show, where many favorites let loose with music, comedy, dancing and more.

With Ewoks, Wookiees, Stormtroopers, Jawas and more invading Disney's Hollywood Studios theme park, young Padawan Learners and their parents would be wise to have their cameras ready. Star Wars Weekends take place only once a year, so check back for the next event dates and plan your trip early. Do. Or do not. There is no try!

During the first Legends of the Force motorcade, the new R2-MK astromech joined the procession. The astromech is usually with Mickey, greeting guests - but probably will not be in another motorcade.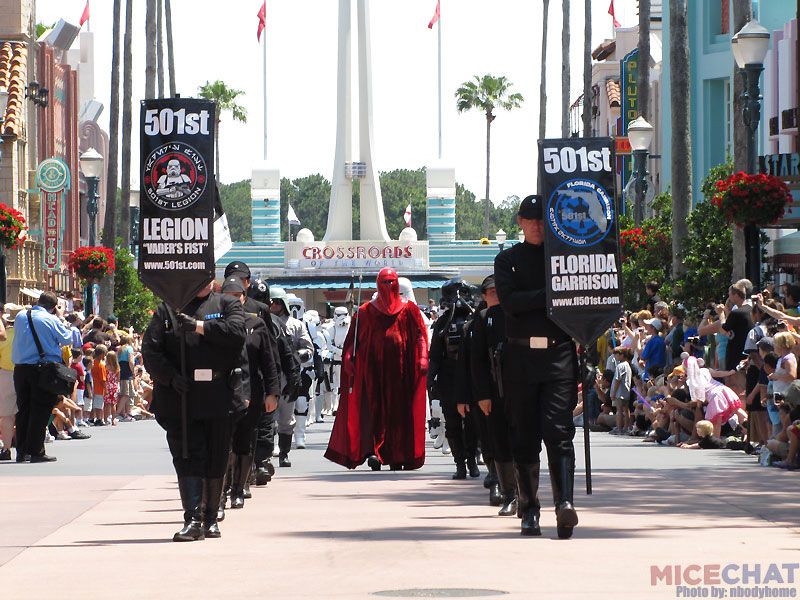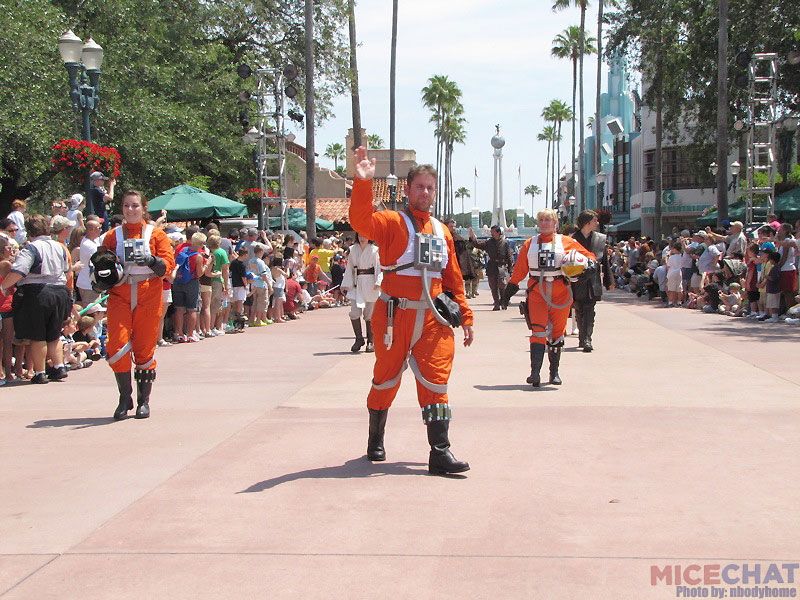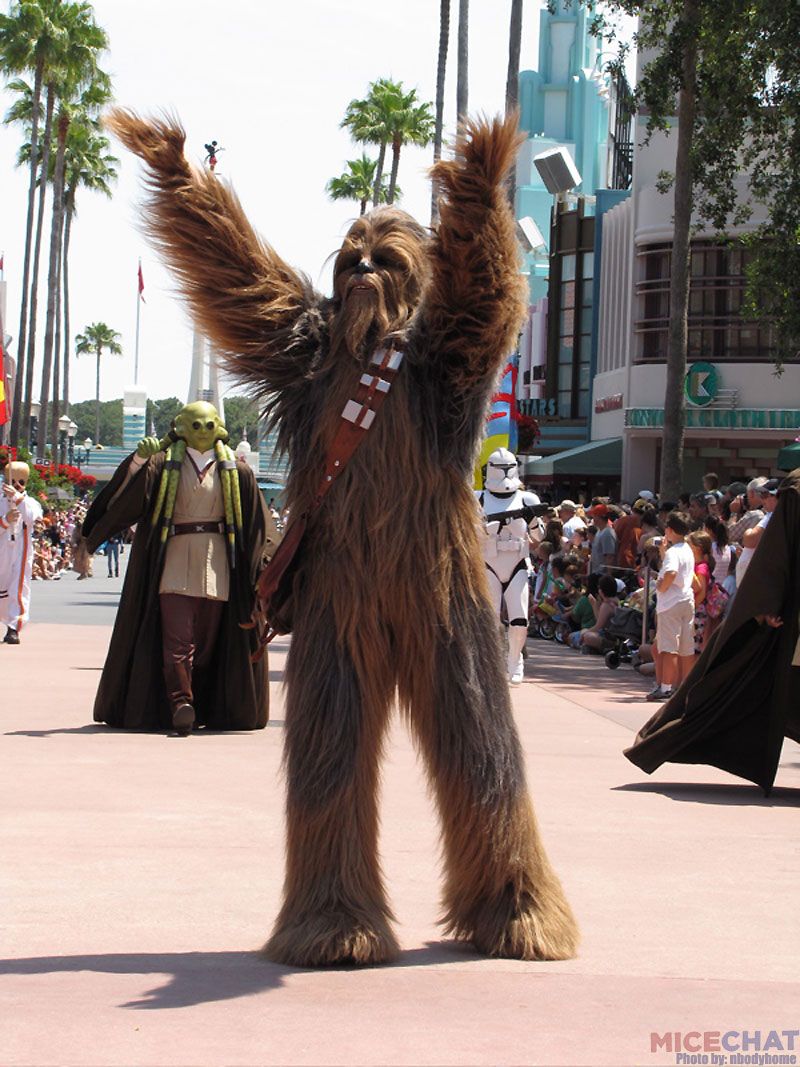 Dee Bradley Baker jumped out of his car on Sunday: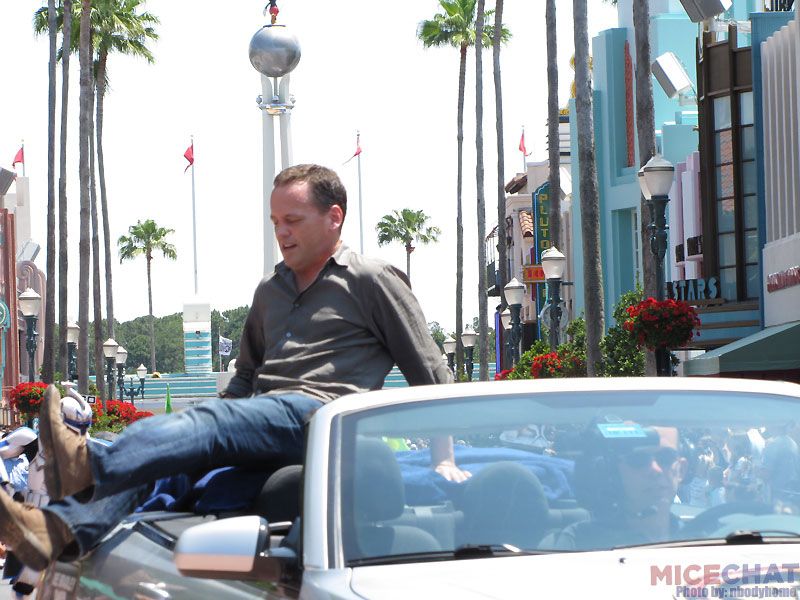 This video shows the Sunday Legends of the Force Parade, and you can see Dee Bradley Baker getting out before heading back into his vehicle:
<object width="640" height="505">


<embed src="http://www.youtube.com/v/Cplz_y5hJow&hl=en_US&fs=1&color1=0x5d1719&color2=0 xcd311b" type="application/x-shockwave-flash" allowscriptaccess="always" allowfullscreen="true" width="640" height="505"></object>
Star Wars characters and celebrities waiting for guests so they can do the daily welcome: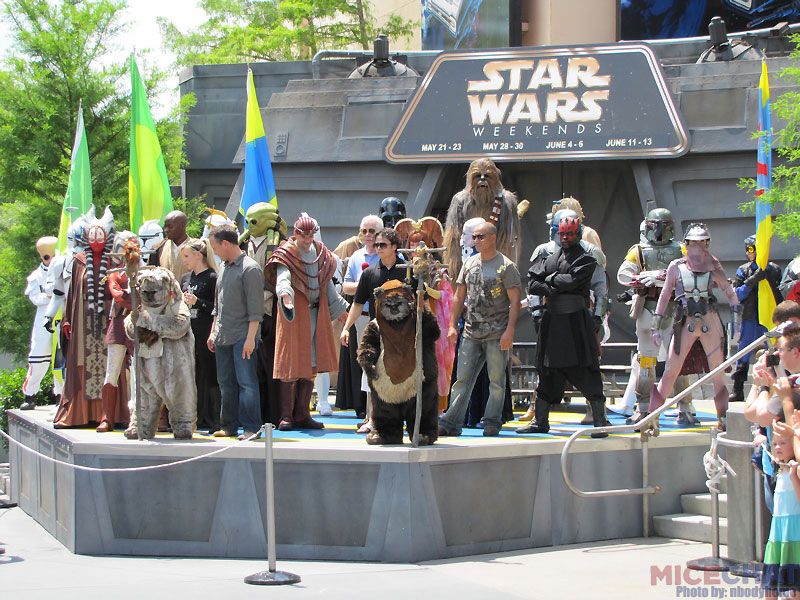 Hyperspace Hoopla: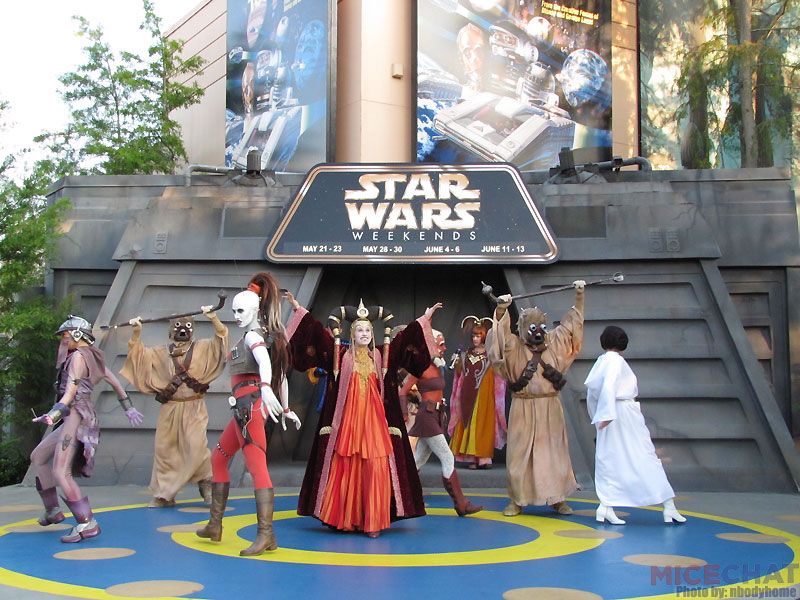 This is one of my favorite photos: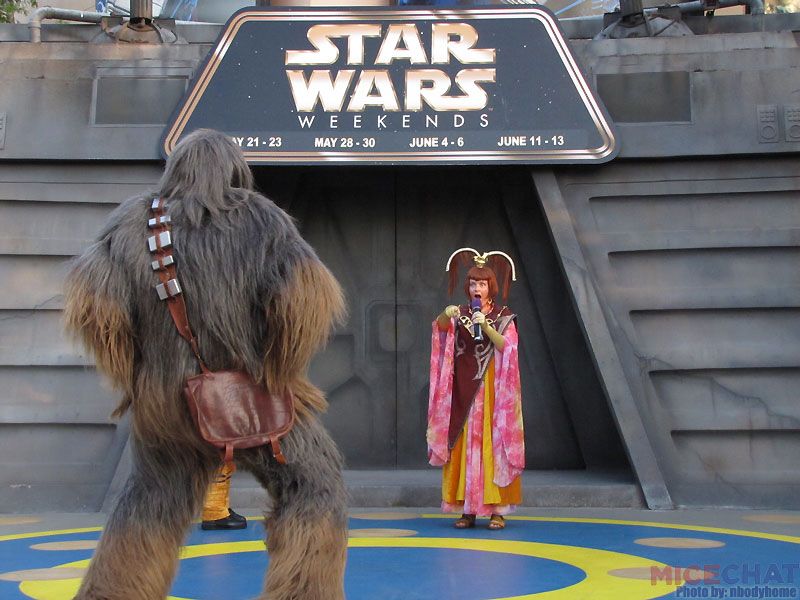 Stormtrooper: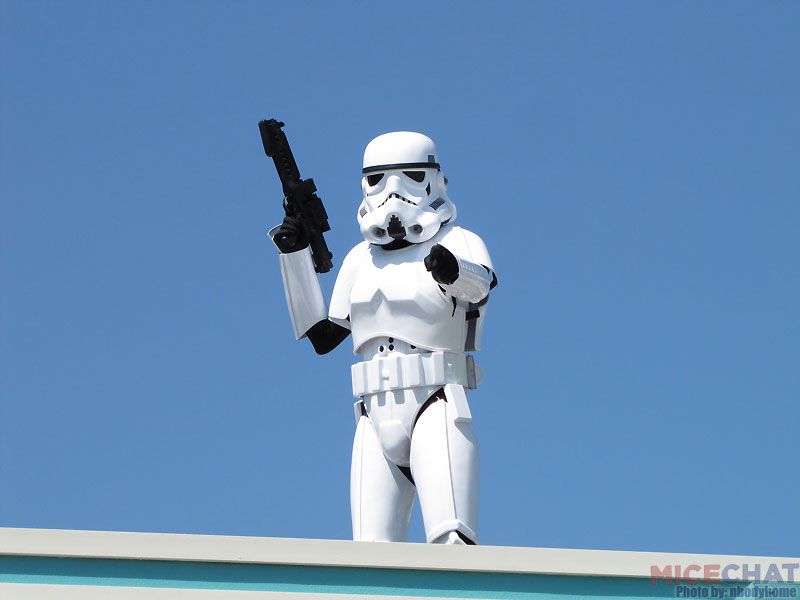 Jeremy Bulloch and Temeura Morrison:
Tameura Morrison:
Jedi Mickey and R2-MK:
We met Ashley Eckstein while waiting in line at the Writers Stop, she told me about her new clothing line that is aimed primarily at female Star Wars fans (and makeup, jewelry, etc. will be coming). She hopes to have the clothing available at next years Star Wars Weekends - she is wearing one of her designs from heruniverse.com.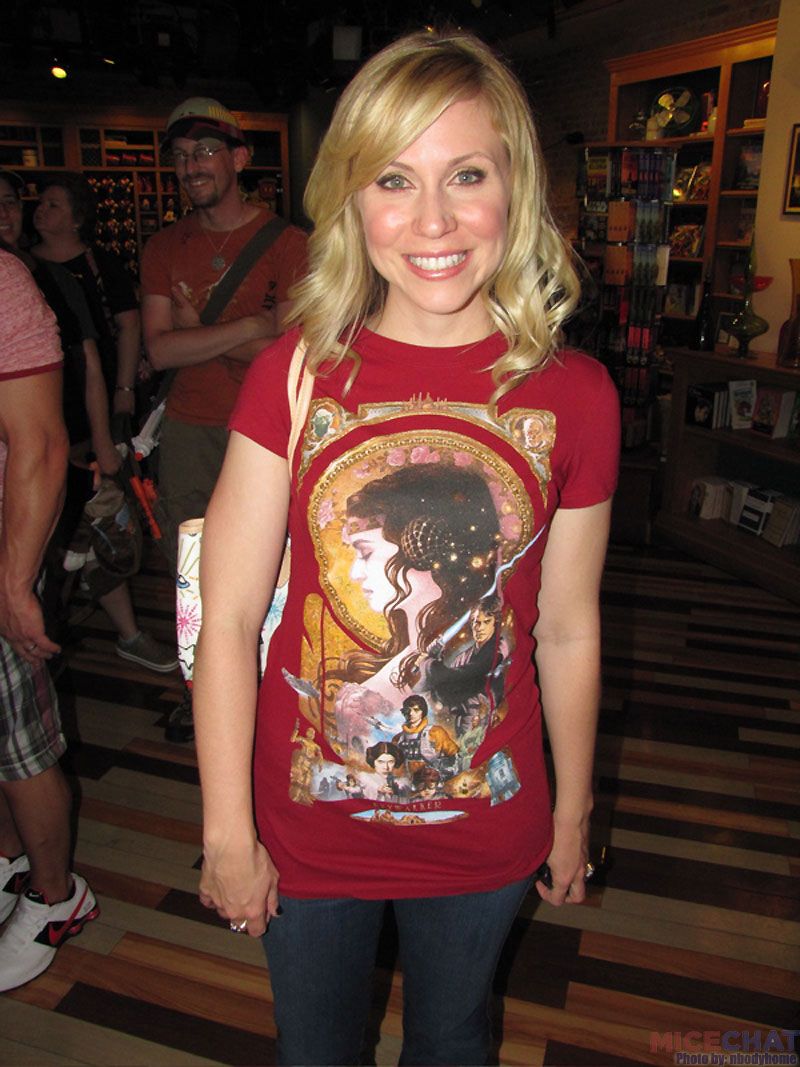 Aurra Sing: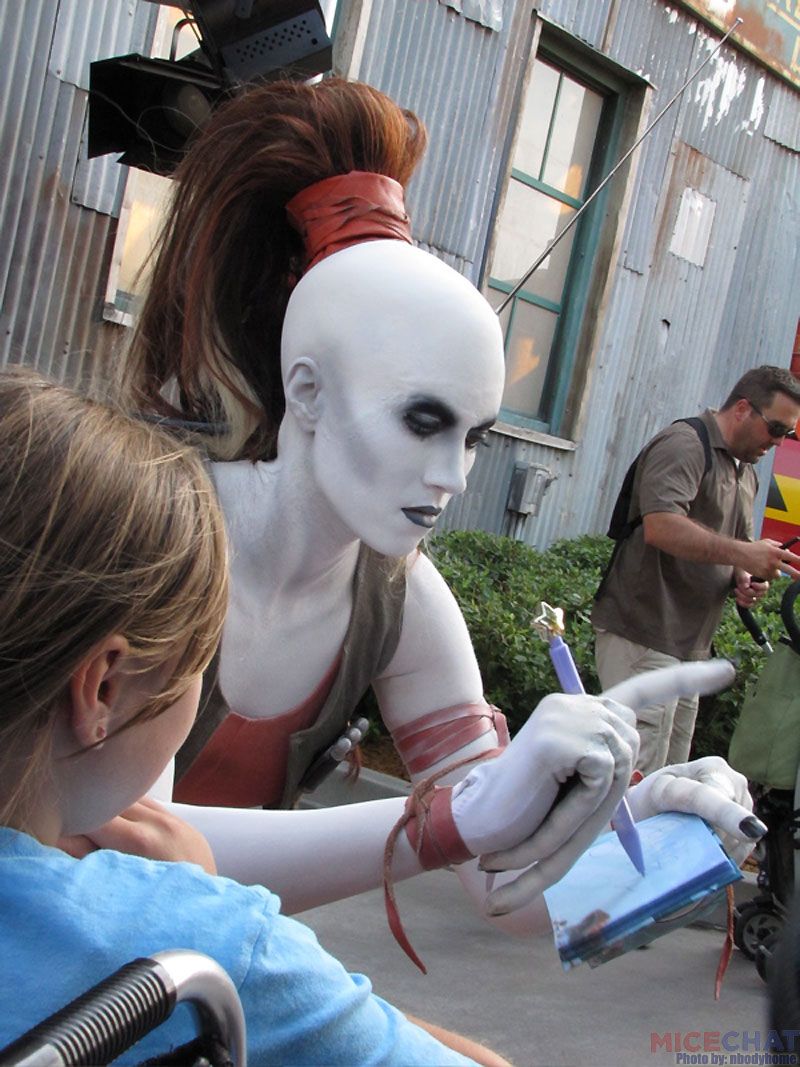 Toy Story Midway Mania has added new characters from Toy Story 3, and a new game: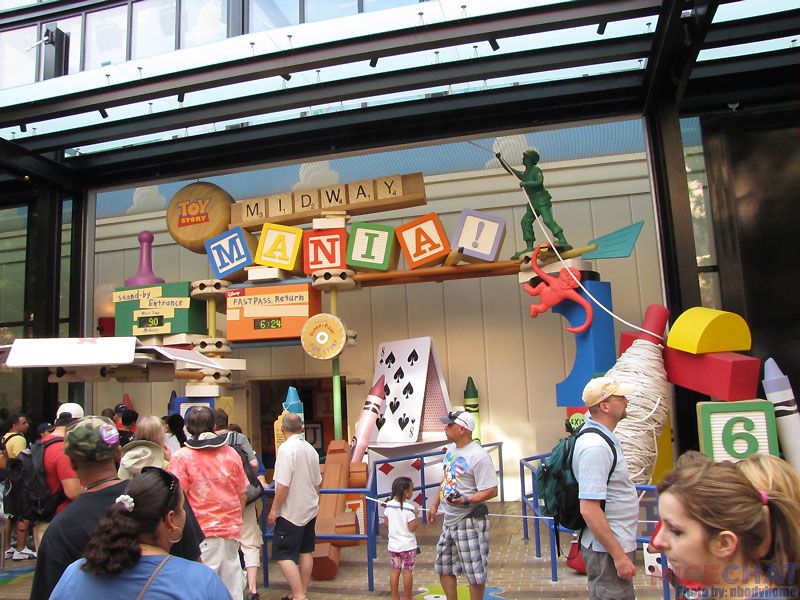 <object width="640" height="505">
<embed src="http://www.youtube.com/v/0tga7tk9XQA&hl=en_US&fs=1&color1=0x5d1719&color2=0 xcd311b" type="application/x-shockwave-flash" allowscriptaccess="always" allowfullscreen="true" width="640" height="505"></object>
The former Downtown Disney McDonalds is now being remodeled into Pollo Campero:
And more changes have been made to Fantasyland - the wall was moved, there is more area for guest flow as well as Scuttles is gone.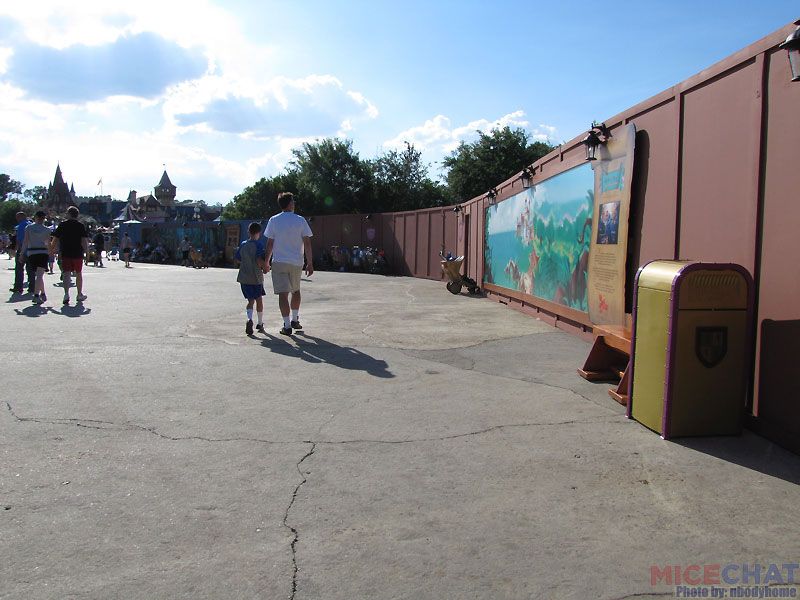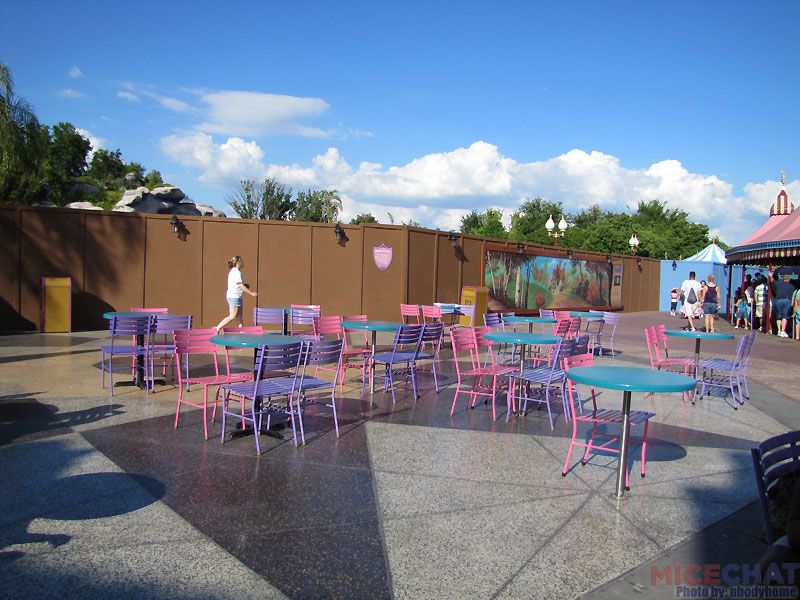 <object width="640" height="505">
<embed src="http://www.youtube.com/v/A64-ccEtgUA&hl=en_US&fs=1&color1=0x5d1719&color2=0xcd3 11b" type="application/x-shockwave-flash" allowscriptaccess="always" allowfullscreen="true" width="640" height="505"></object>
Be sure to check out even more photos and videos on Denise's website:
mousesteps.com
.
SummerInFL shares photos of her recent trip to the "World"
Random day trip to the World with photos of World Showcase, Beach Club, Yacht Club and Magic Kingdom.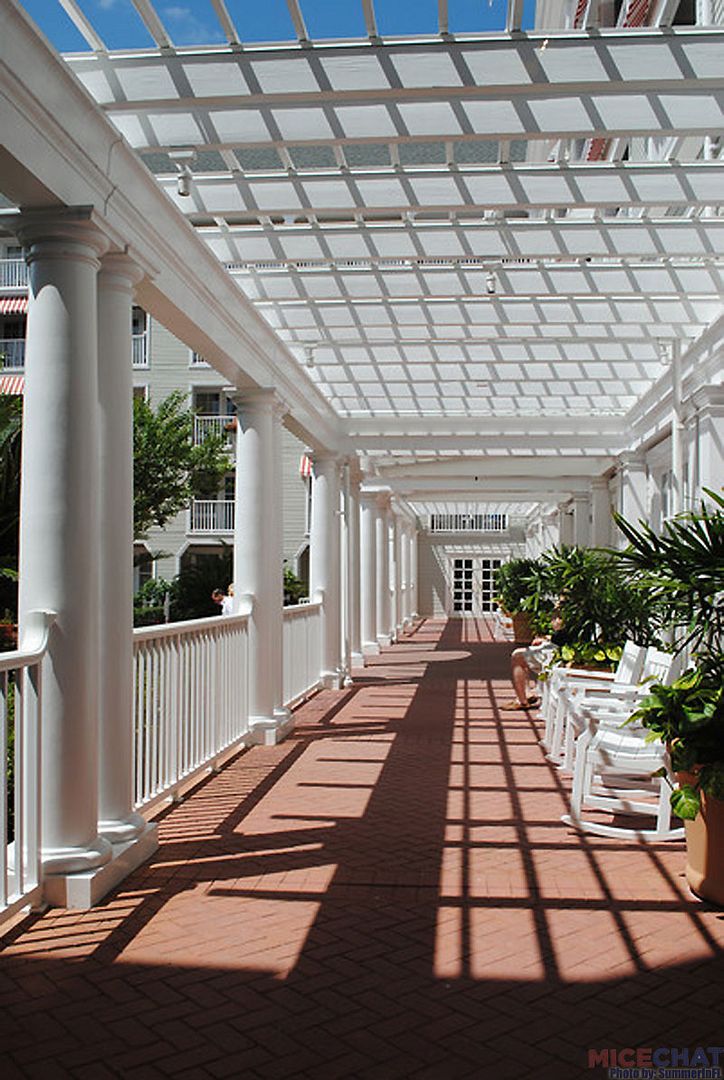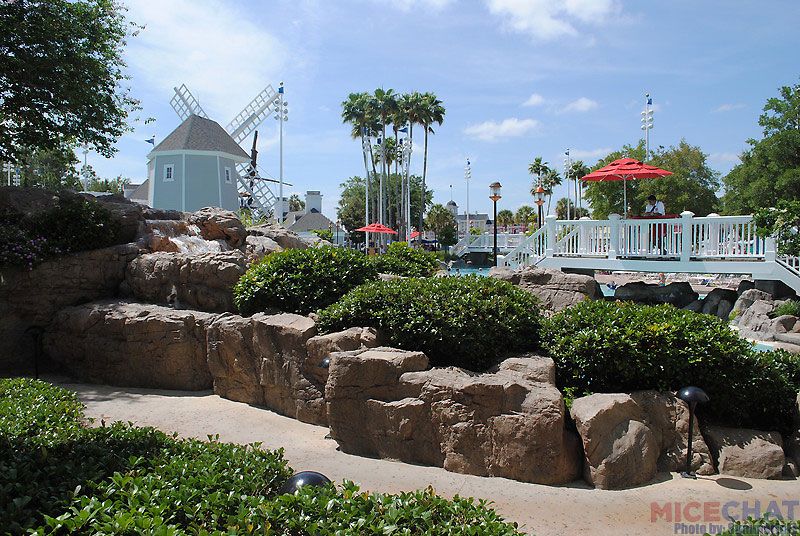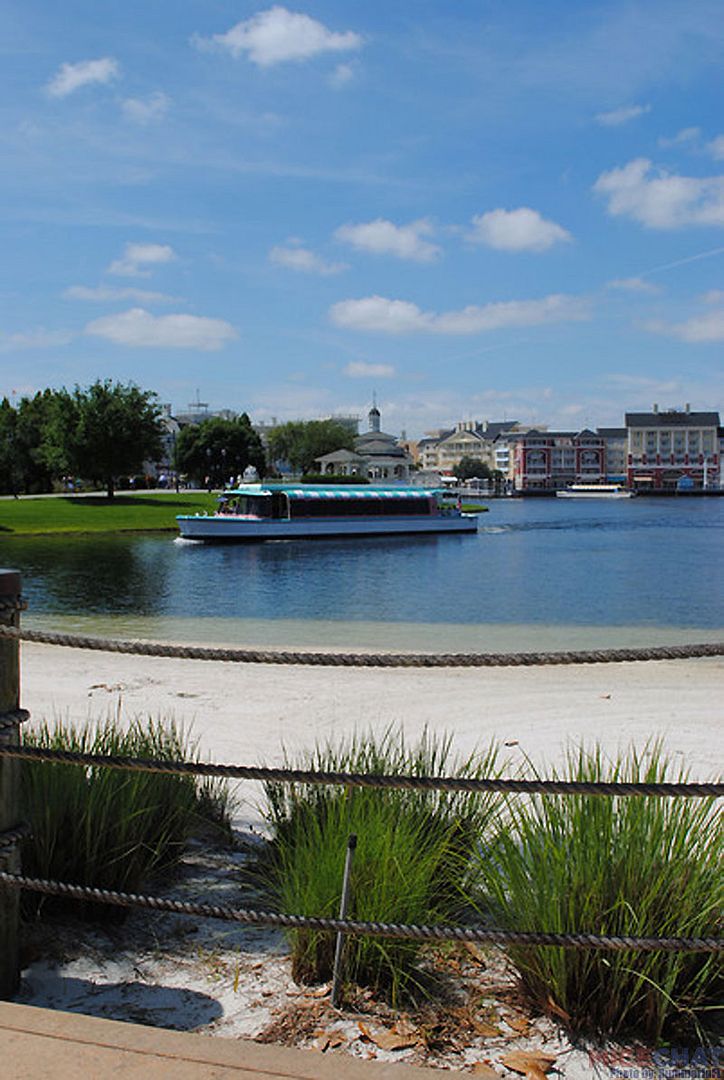 Canada Pavilion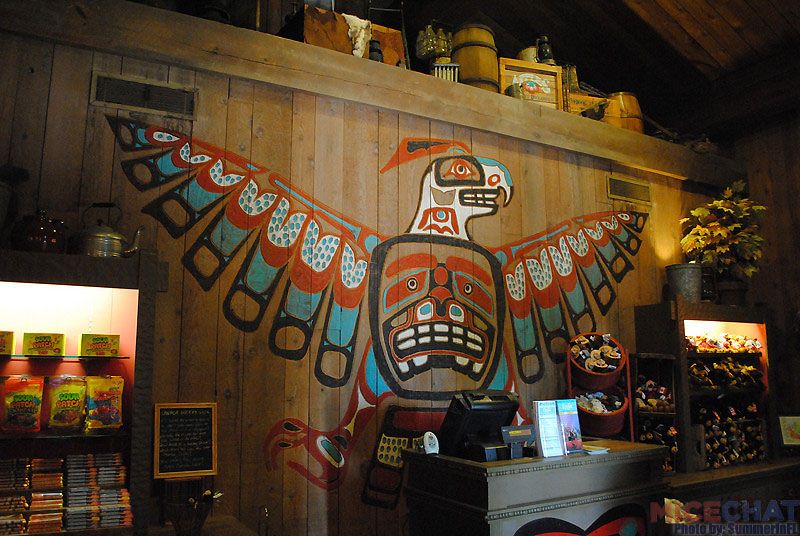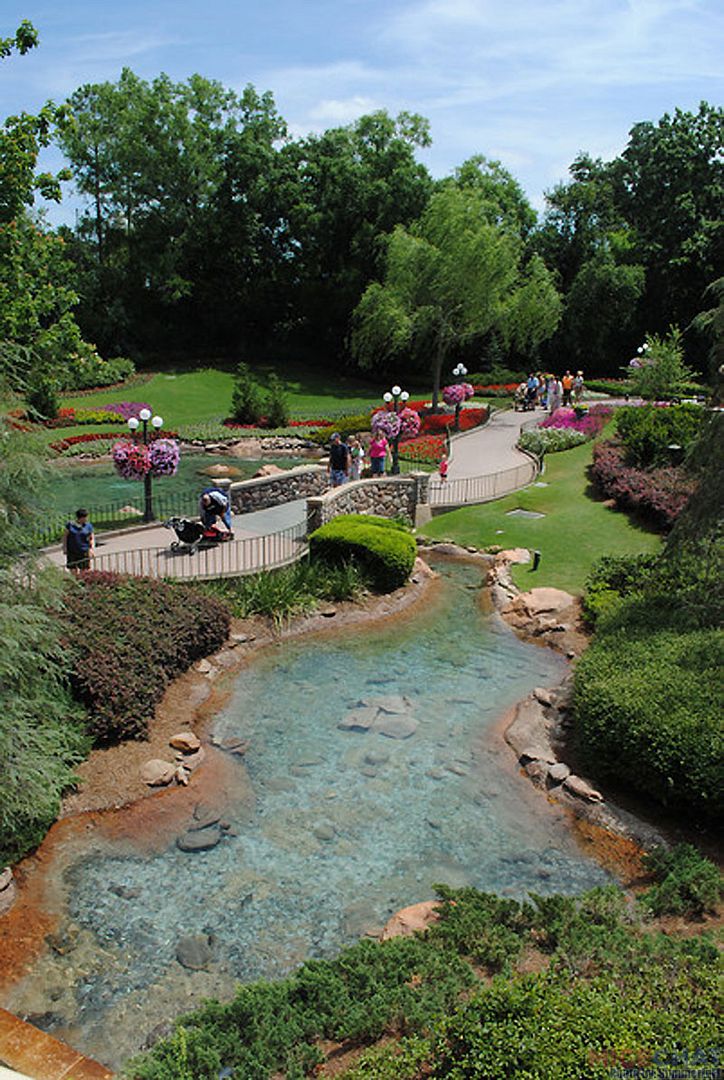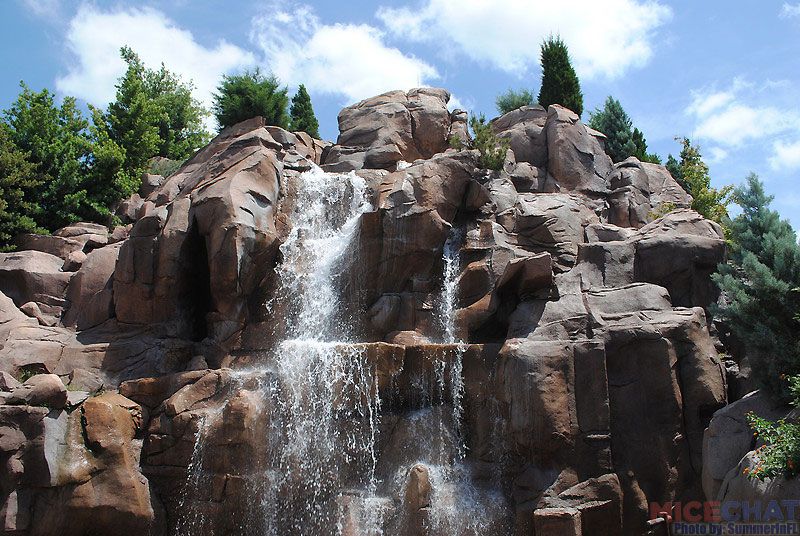 United Kingdom Pavilion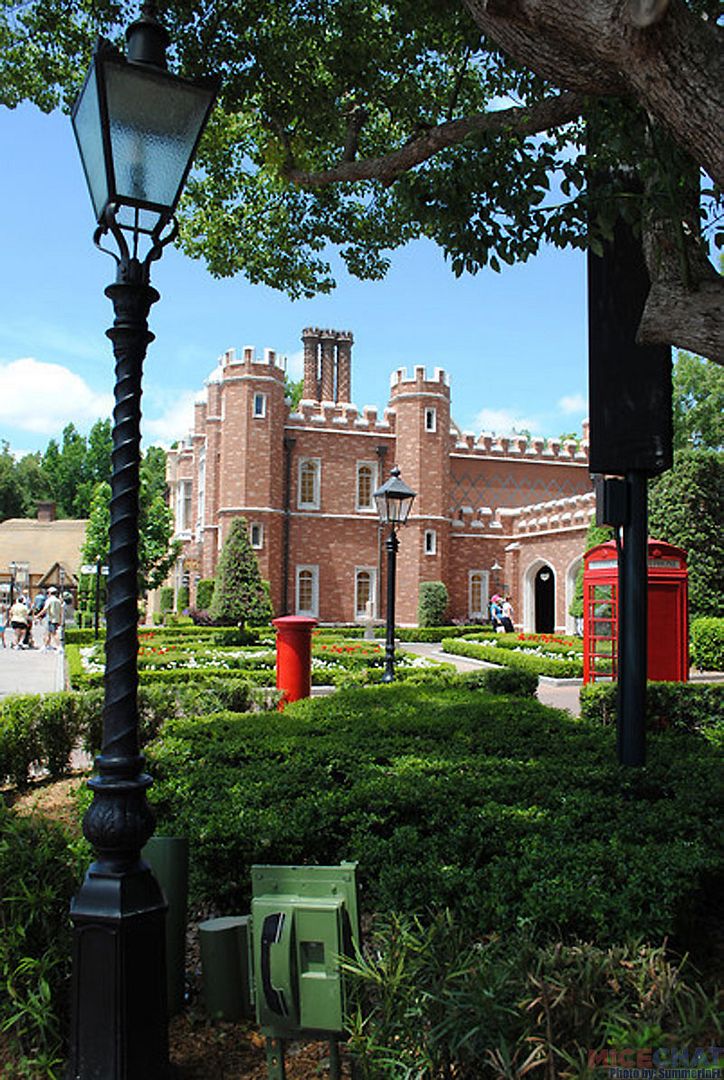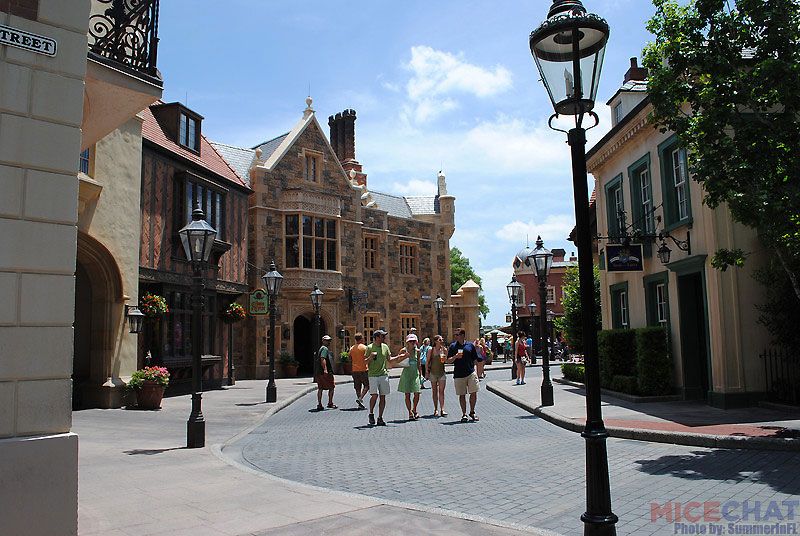 International Gateway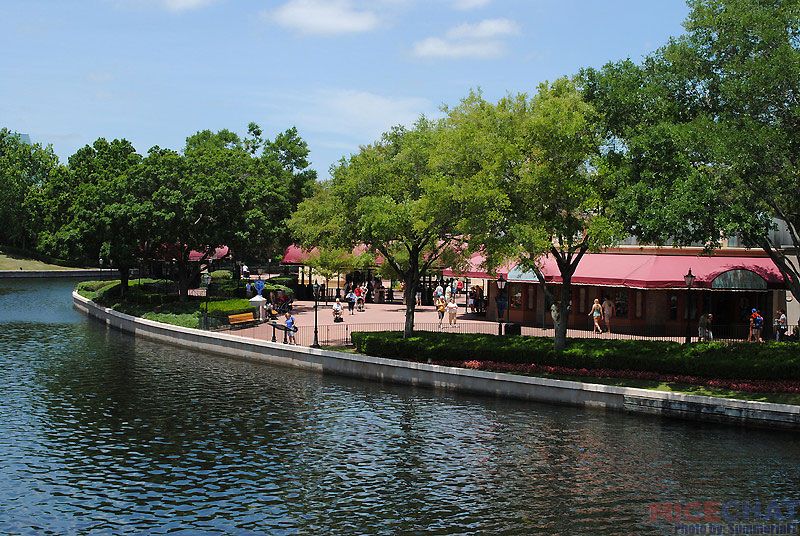 Marie
France Pavilion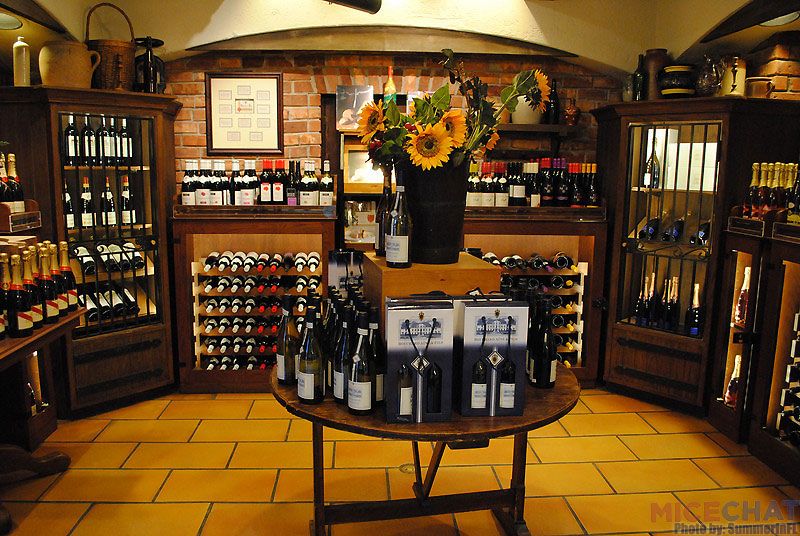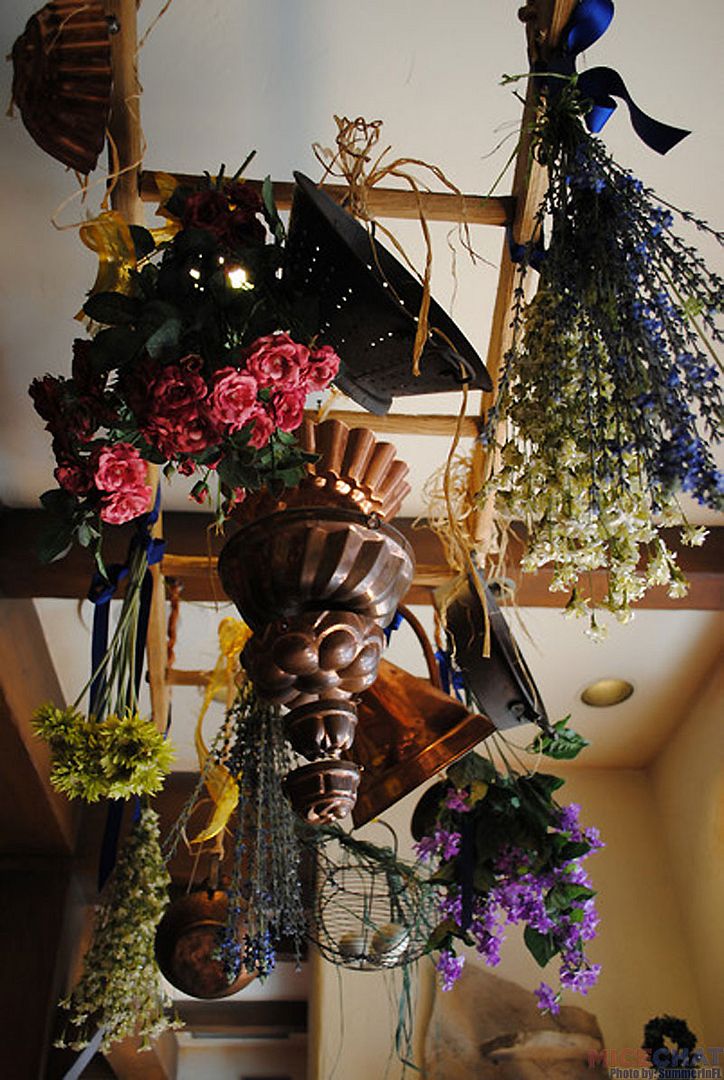 Morocco Pavilion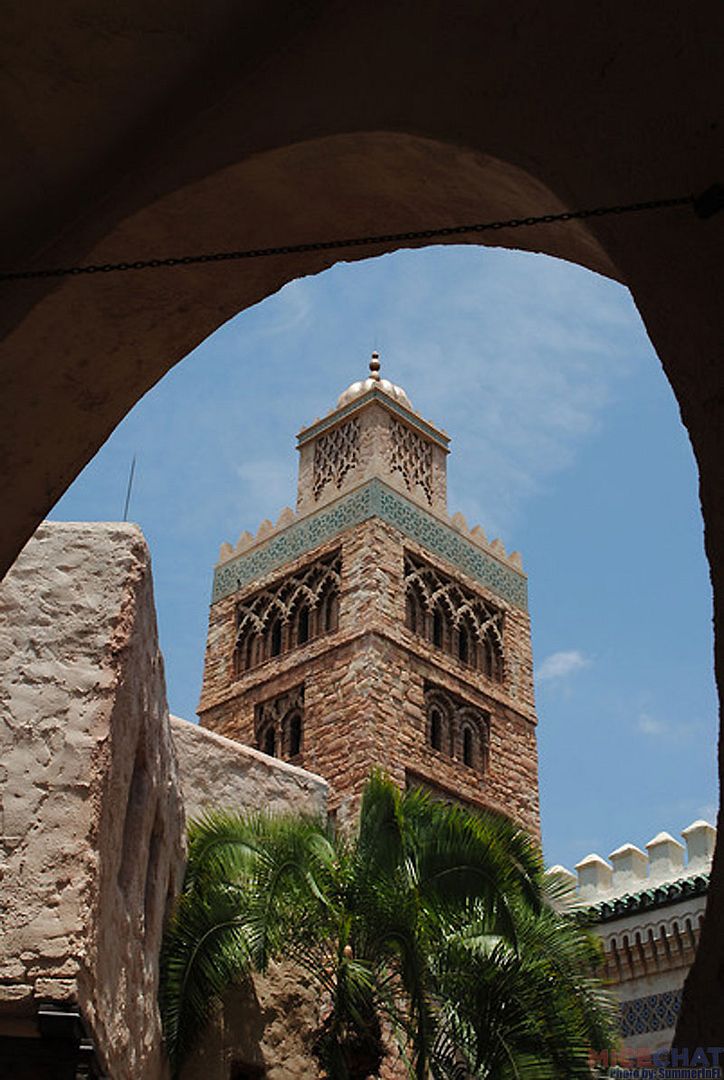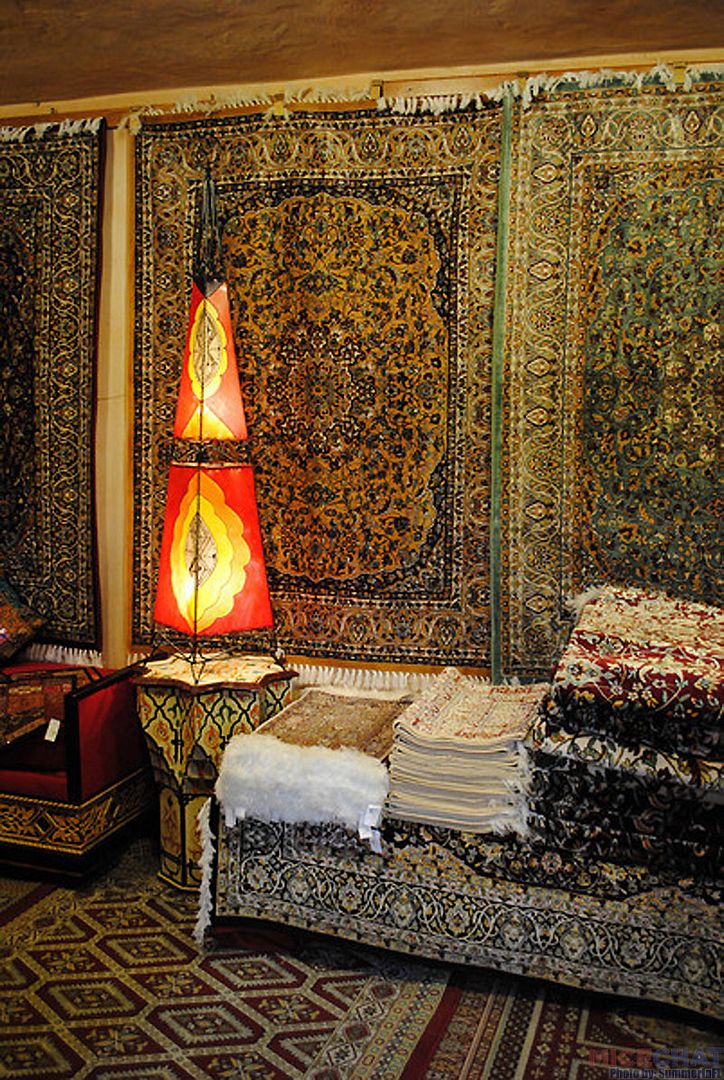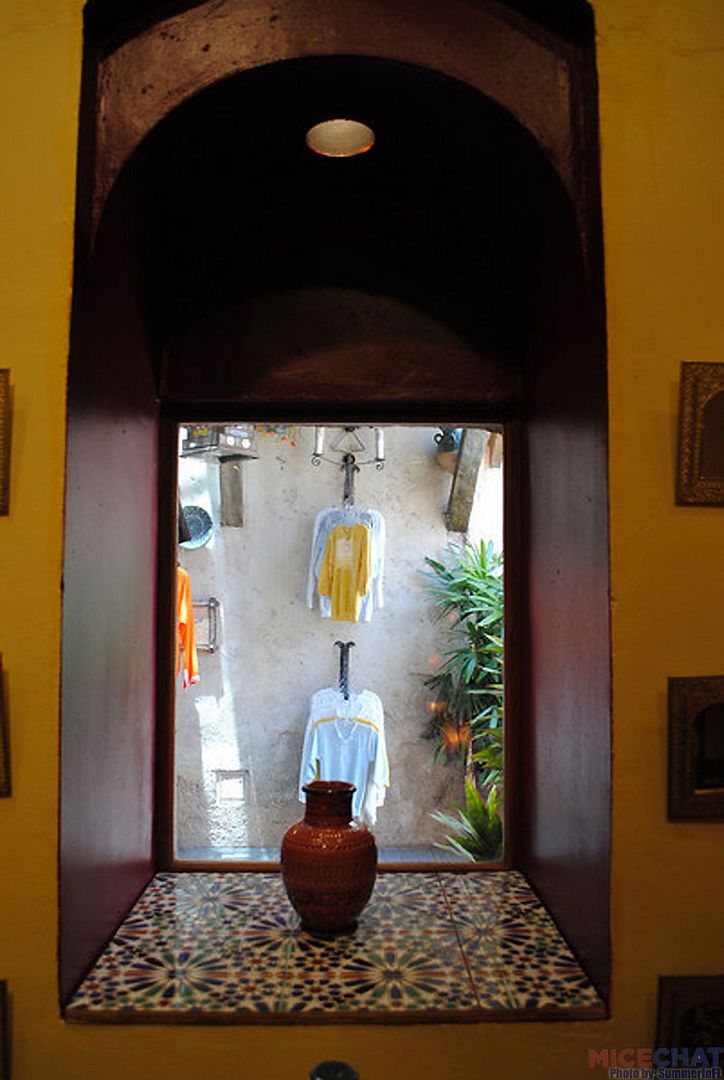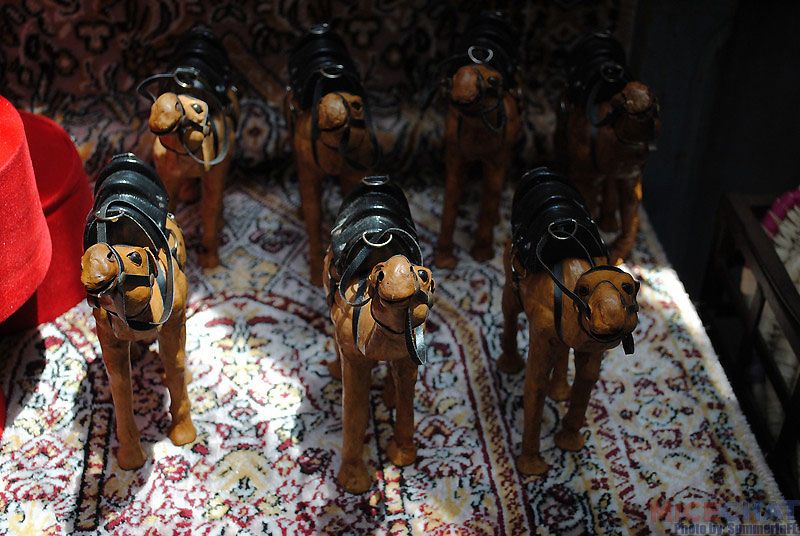 Japan Pavilion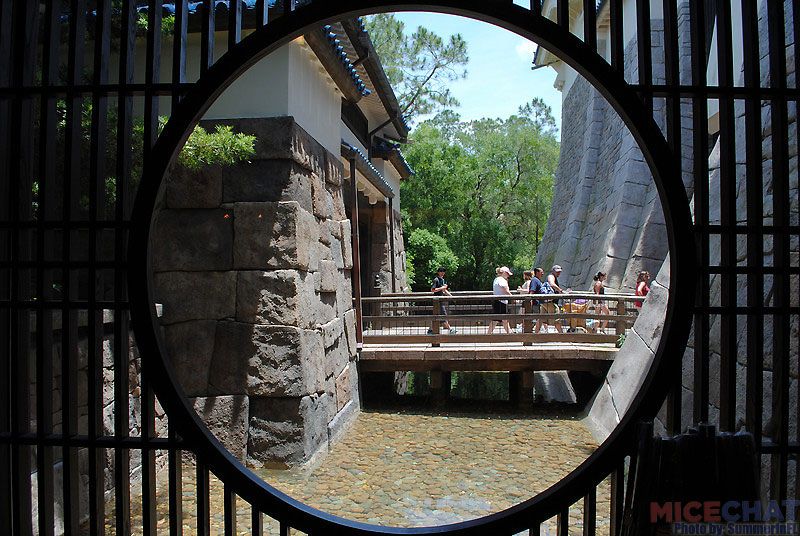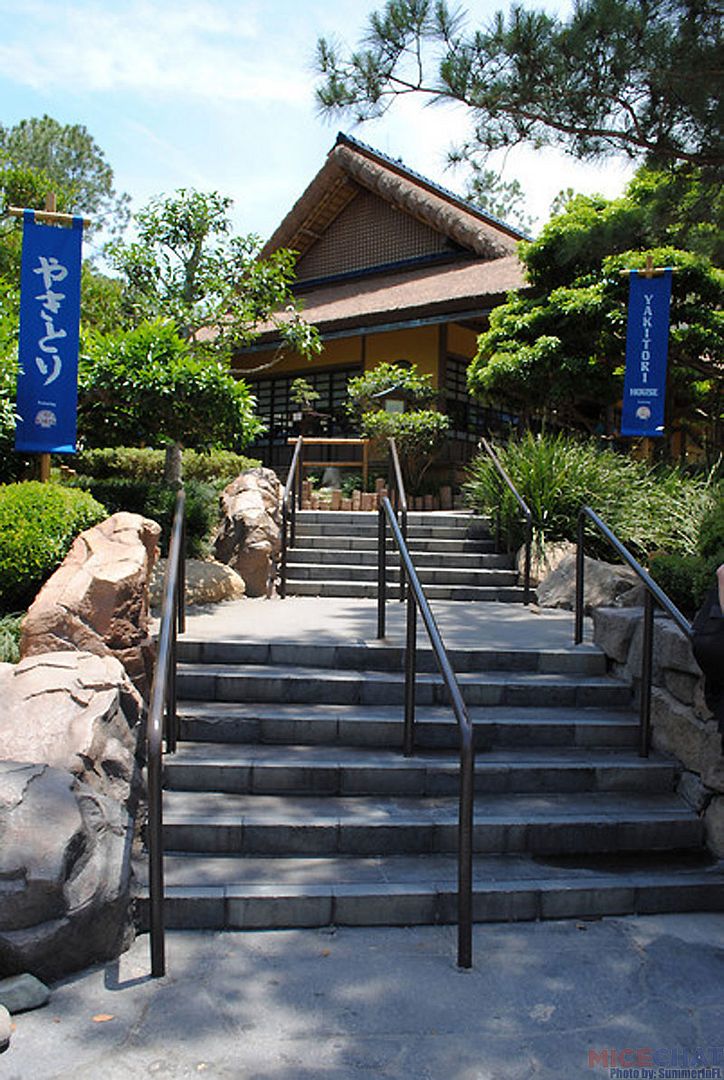 American Pavilion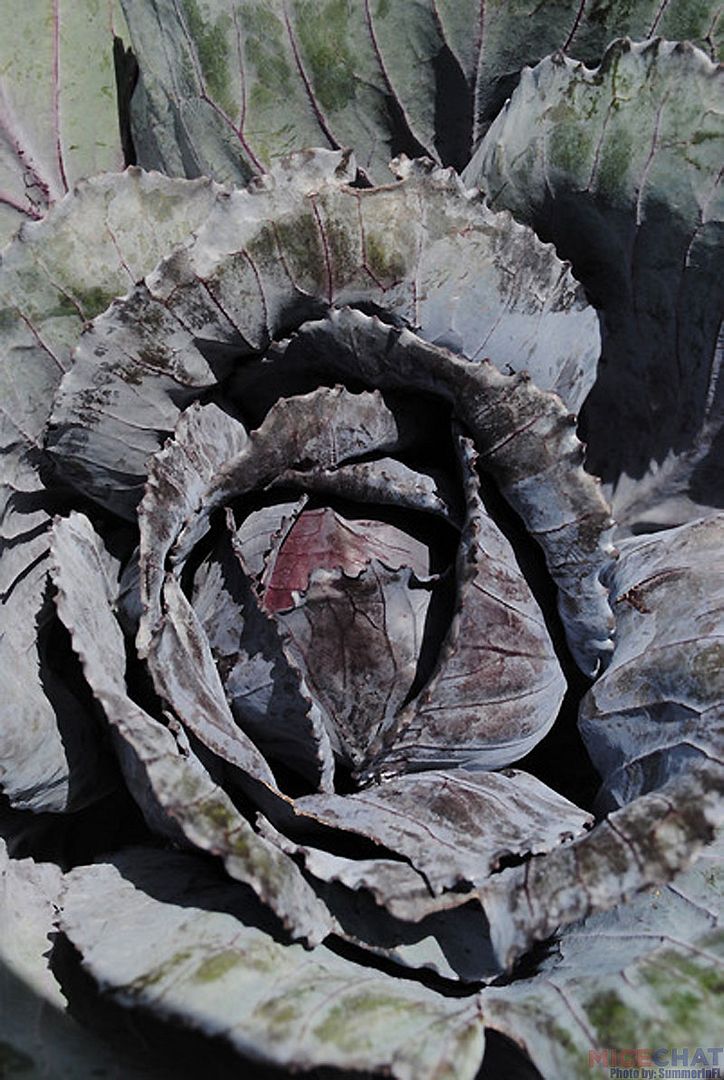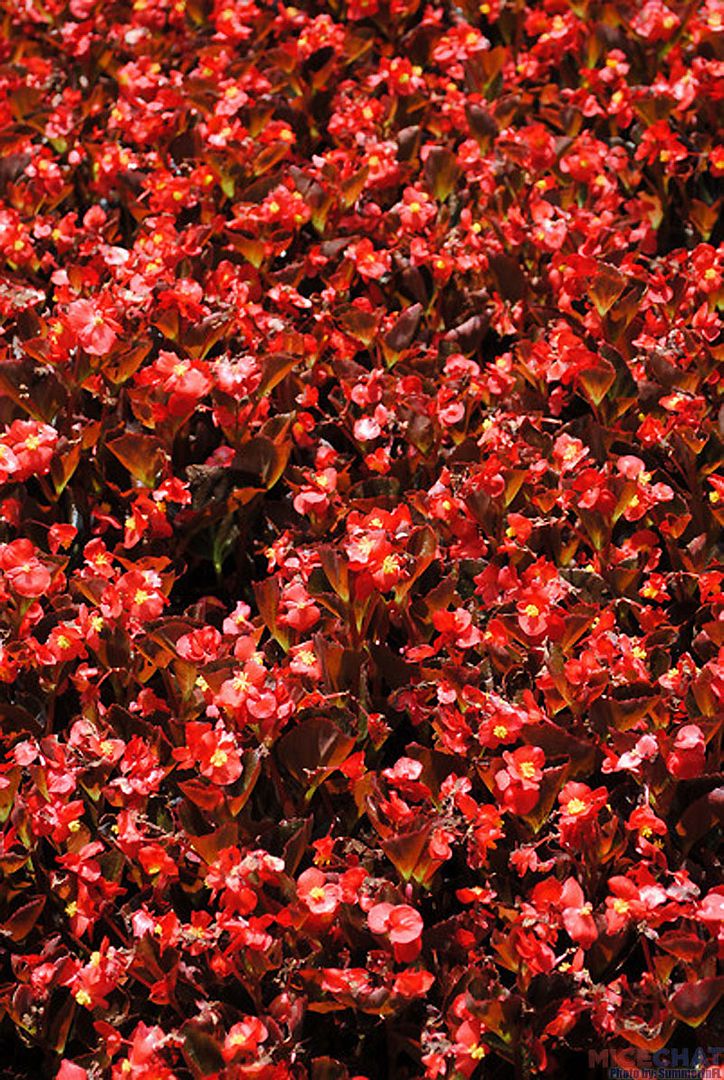 Italy Pavilion
China Pavilion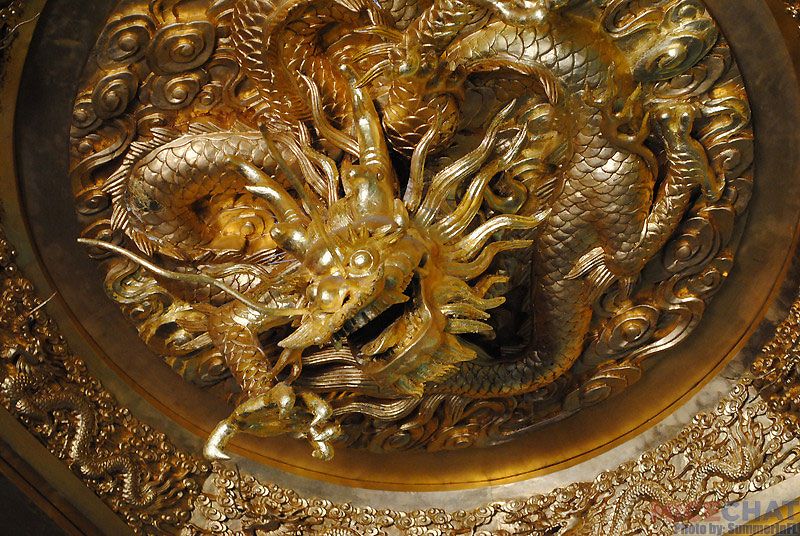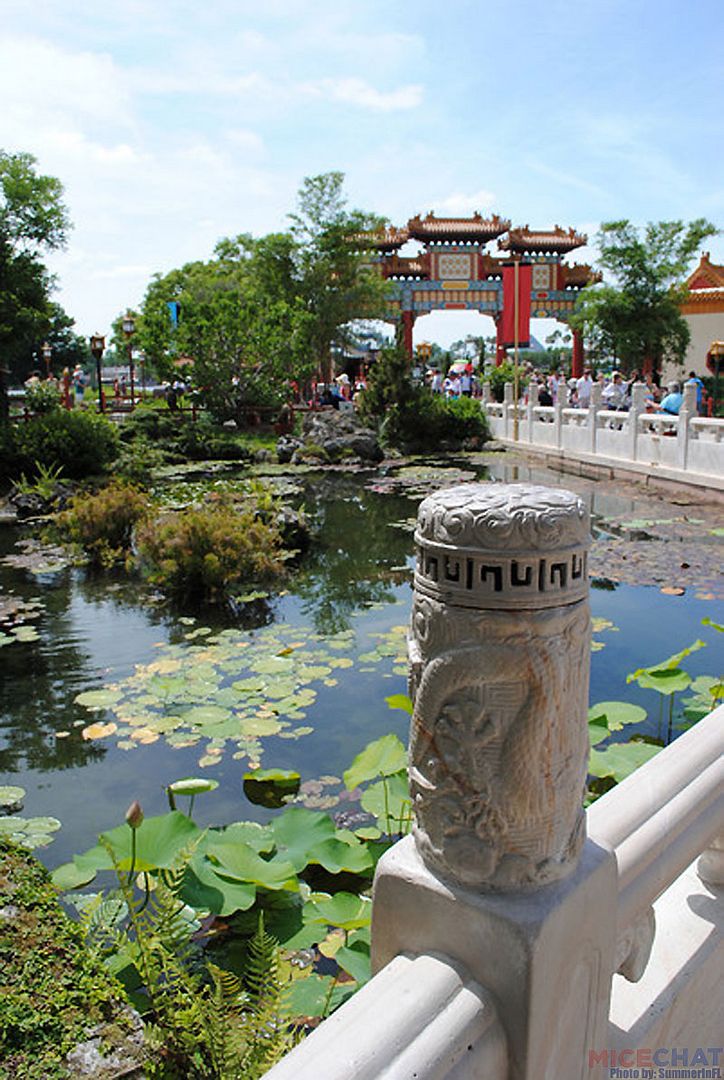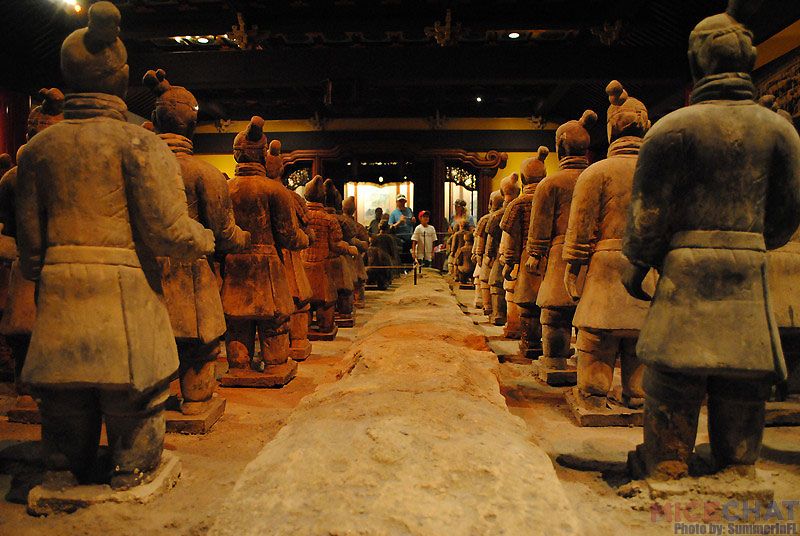 Nine Dragons Chinese Chicken Salad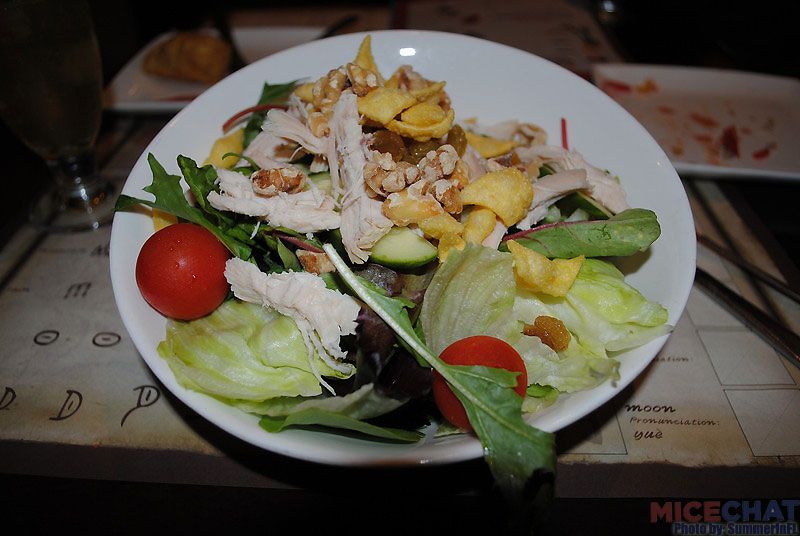 Mexico Pavilion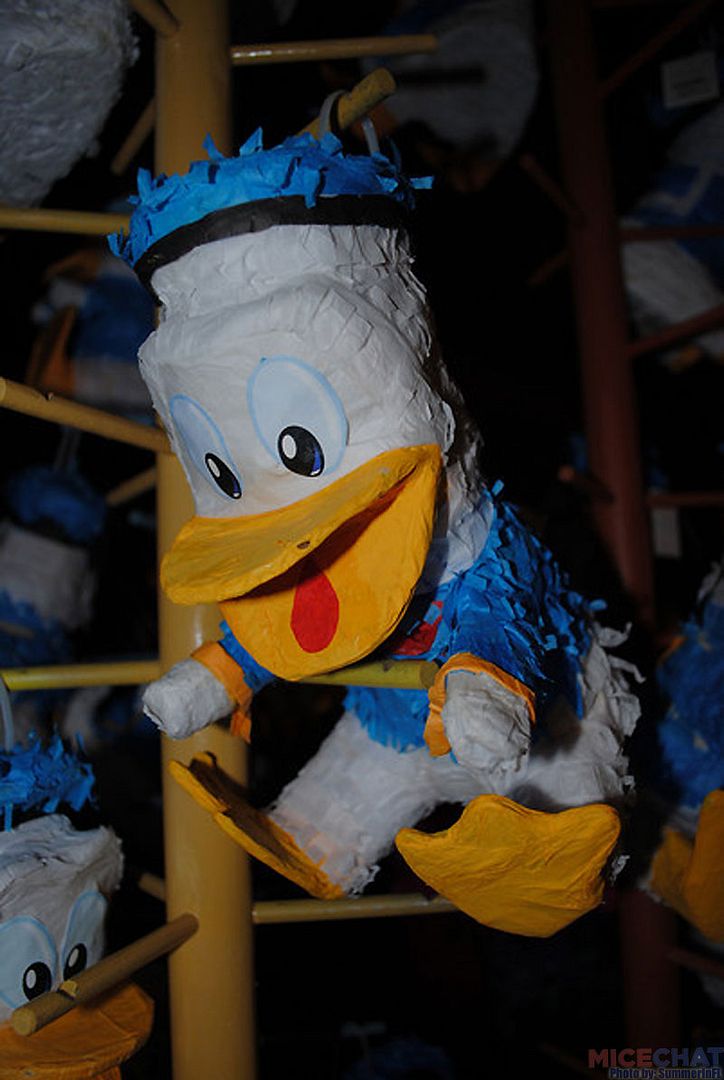 Magic Kingdom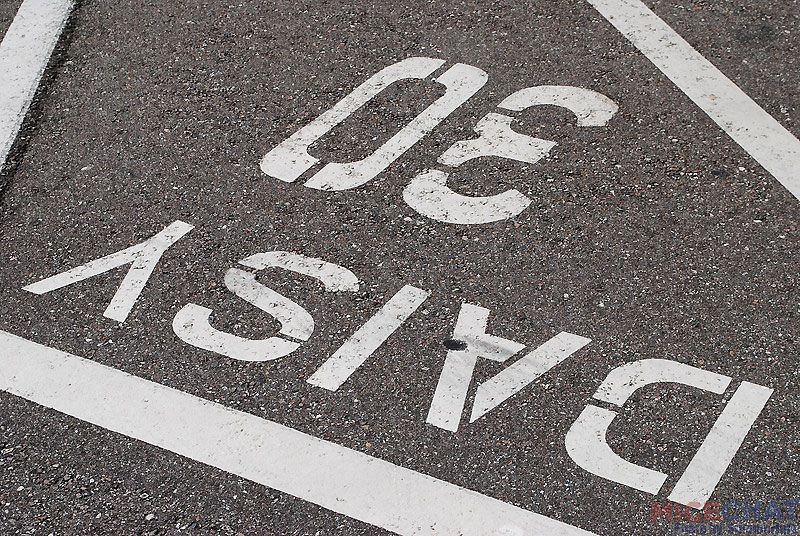 The docking area has been refurbished and all the money is gone around the buoy's.
Exposition Hall is now closed off.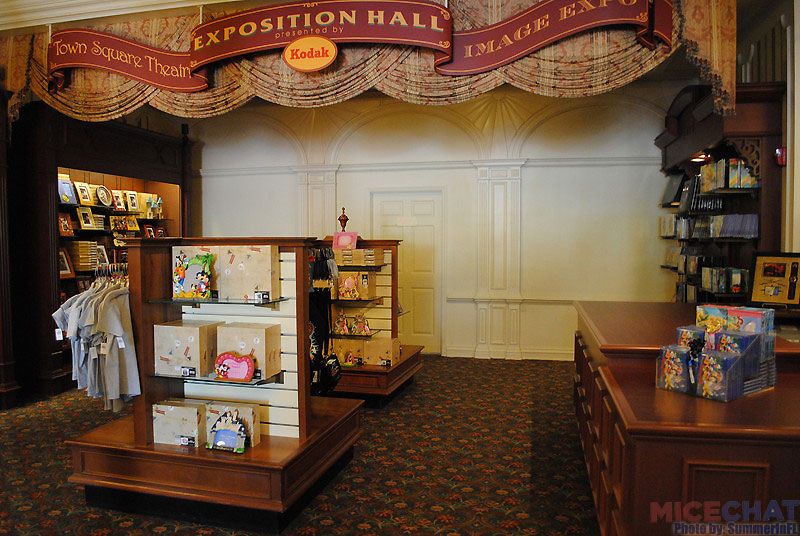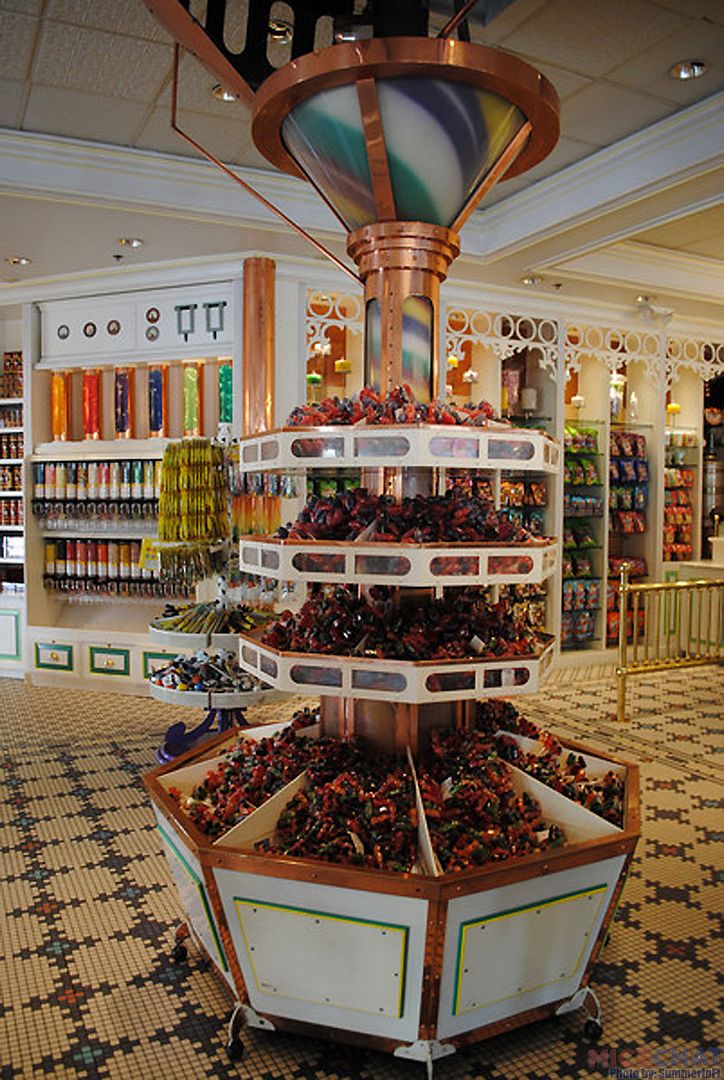 Pin Shop is now clothing, jewelry and handbags.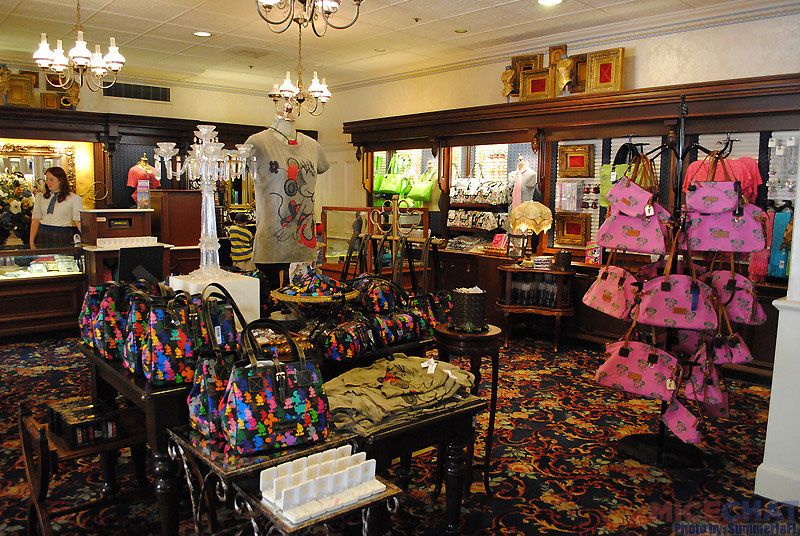 An entire glass blowing area that's new. (To me)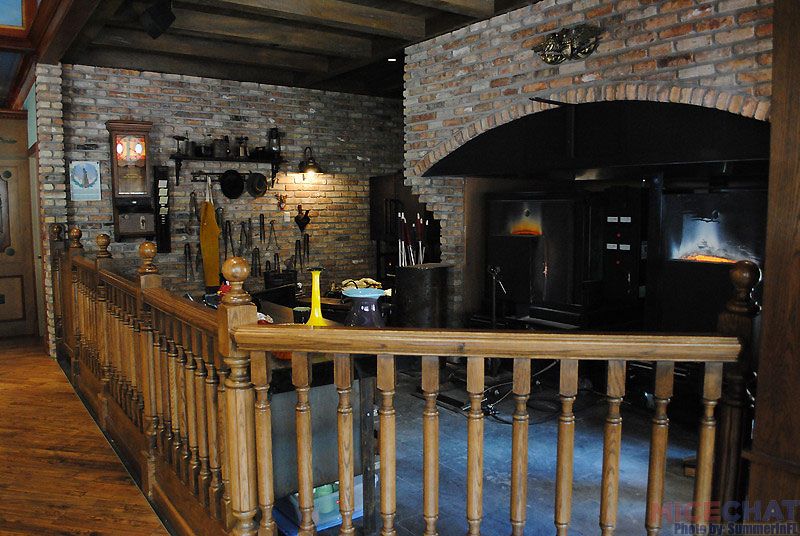 Tomorrowland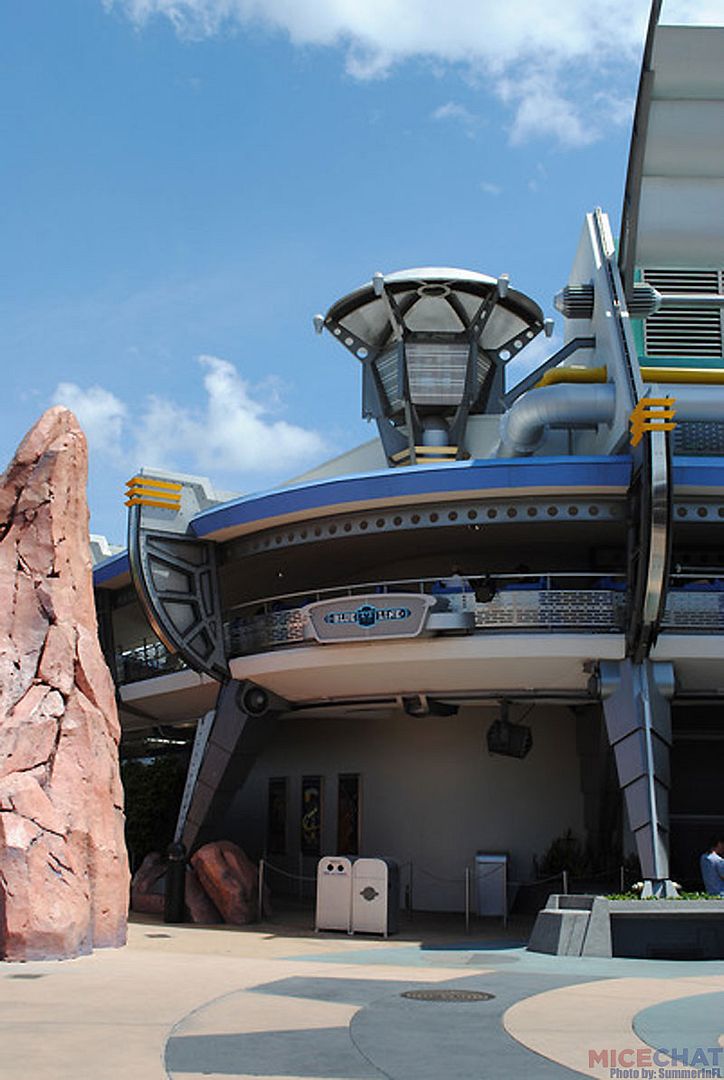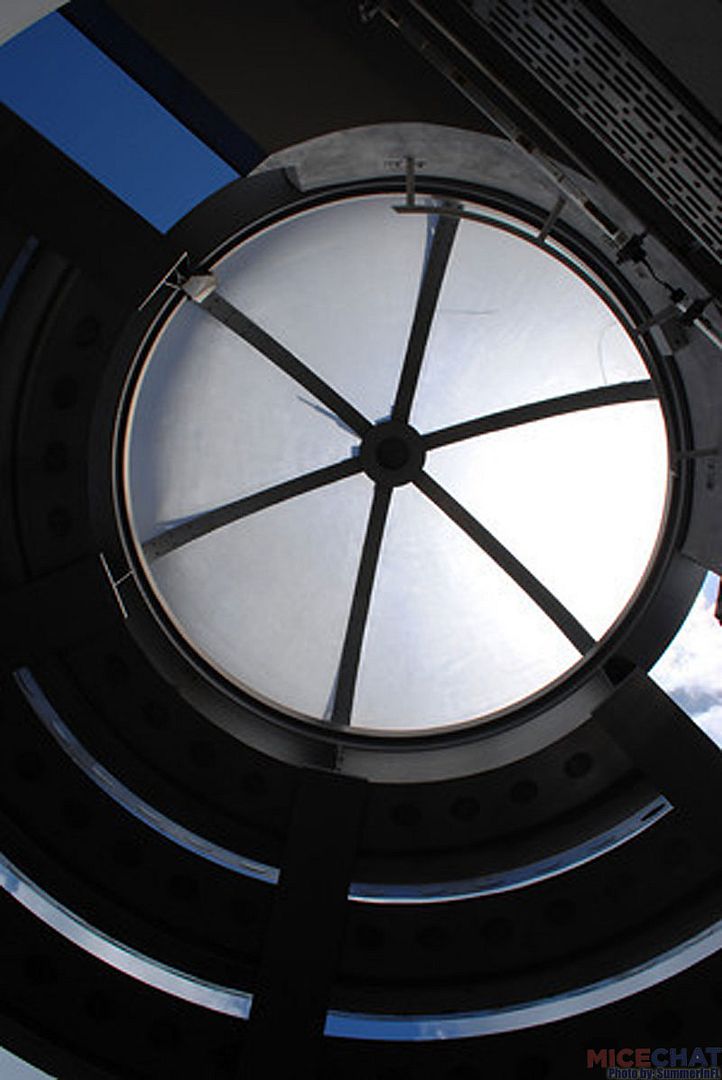 Madam Leota's Cart
Looking for up-to-date reports from Disneyland
including photos, gossip, park schedules and more?
Visit these MiceChat columns each week:
And that brings us to the end of another week. Our photographers have just enough time to reload their cameras before we see you all again next weekend. Thank you to all of our wonderful readers, and as always, a huge thank you to our amazing team of global photographers, spies, and gossips:
Denise
nbodyhome
Preskitt
(mousesteps.com)
SummerInFL
sir clinksalot
MickeyMaxx
CaptPhoebus
Ian Parkinson and Richard Williams
BigPigletFan
Abominable Snowman
Fishbulb
PhotoMatt
Jack
Hollywood 1939
Wixom
Ken Eslick
(DisneylandPostcards.net)
ichigopara
Your Editor -
Rixter
Where have YOU been recently? We invite you to share your photos of theme parks or any other destination that may be of interest to our readers. Please feel free to contact me via MiceChat Private Message (screen name Rixter)
or send me an email: oceansiderick@gmail.com.
It is readers like you who make MiceChat such a special place.
Don't miss a single one of MiceChat's Featured Blogs (including the Weekend Update). Add our feed to your favorite feed software or site:
Follow us on Twitter