ROAD TRIP!
It's that time of year again. Time to fill up the tank and head out onto the open road. Our Weekend Update contributors are already moving about the country and have some unique and fun reports for us this week.
First up is
SummerInFL
's ten day road trip along America's Favorite Drive.
Did you know that there was such a thing?
Me either. (I've already sent for my visitor's guide
HERE
).
Denise
nbodyhome
Preskitt traveled to Washington, D.C. for a very special event...not to mention her trip to Ben's Chili Bowl...plus Florida fireworks. (Thank goodness for the fireworks. They're the only Disney we have for you this week!)
sir clinksalot
braved the Los Angeles area freeways to bring you a report on the L.A. landmark Griffith Observatory.
Finally, our Canadian friend
BC_DisneyGeek
shares a bit of his beautiful British Columbia home with a trip to Ucluelet, on the western edge of Vancouver Island.
Are you ready for some fun on the run? Let's explore!
My family and I spent a week and 3 days on the road, traveling through 11 states, one National Park (
Shenandoah
), one National Forest (
Allegheny
) and traversing America's Favorite Drive. (
Blue Ridge Parkway
&
Skyline Dr.
) The following are my favorite photos and moments along the way.
Tennessee Welcome Center
Flowers in Bloom (TN)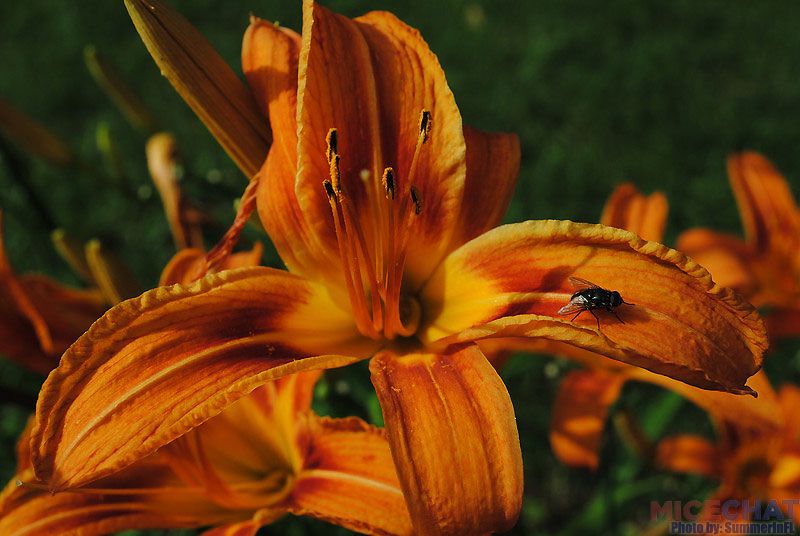 Nashville, TN - You can see the Batman building in the distance.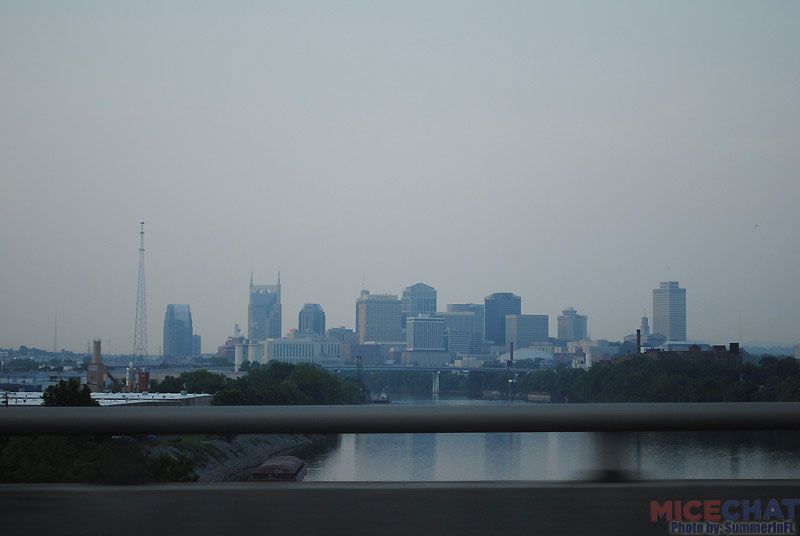 Kentucky is nice enough to educate you while driving their highways.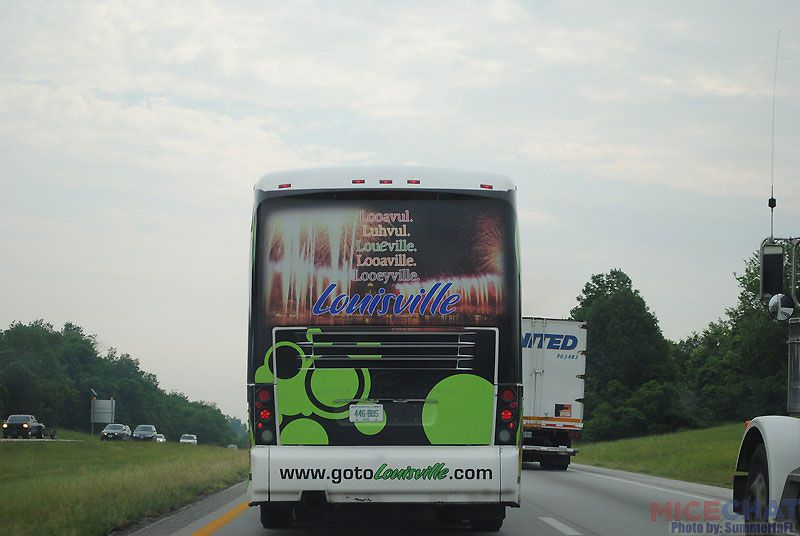 Cincinnati, OH
Buffalo, NY - On Lake Erie.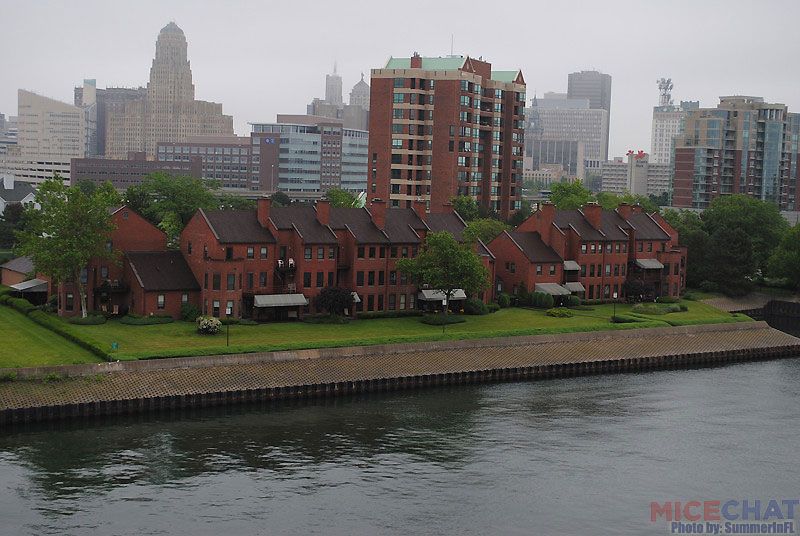 Allegheny National Forest (PA)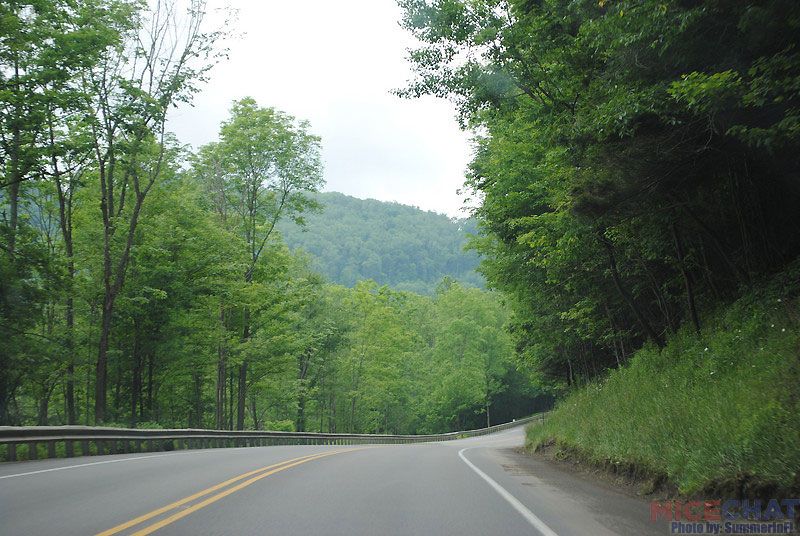 Kinzua Dam
- Allegheny River (PA)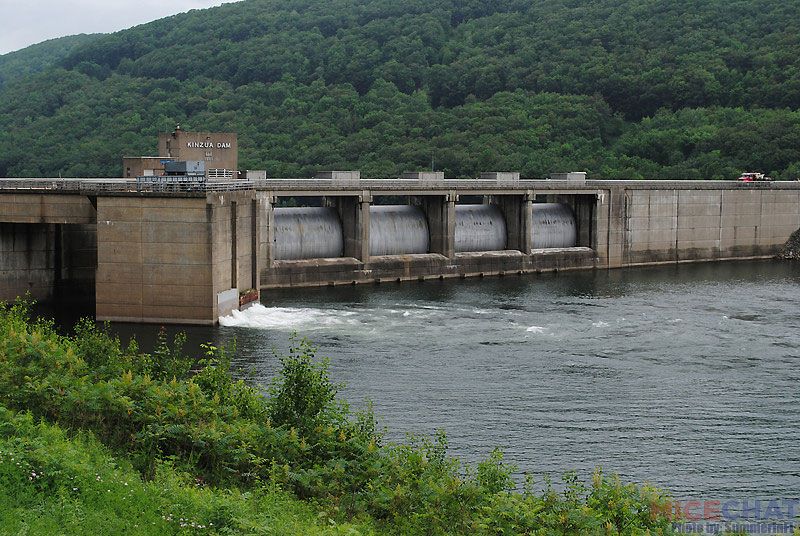 Crossing the
Mason-Dixon Line
(MD)
Traveling the shortest point through Maryland - All 2.8 miles of it.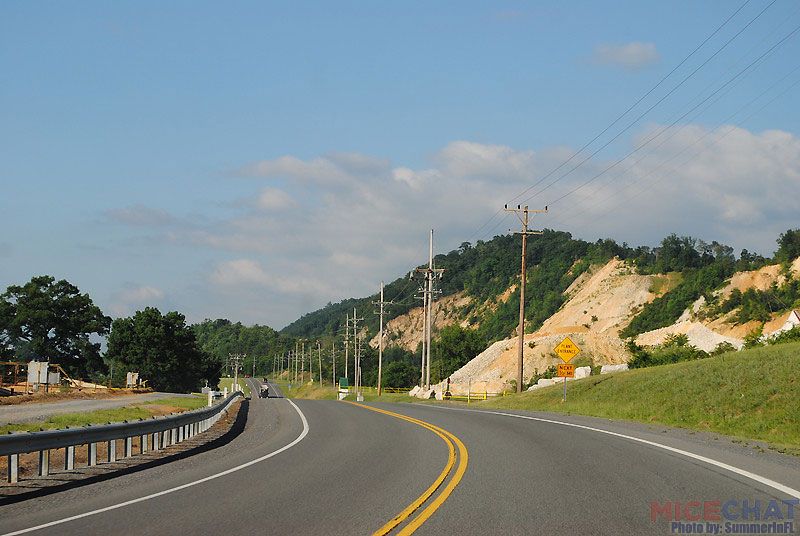 Entering Skyline Drive.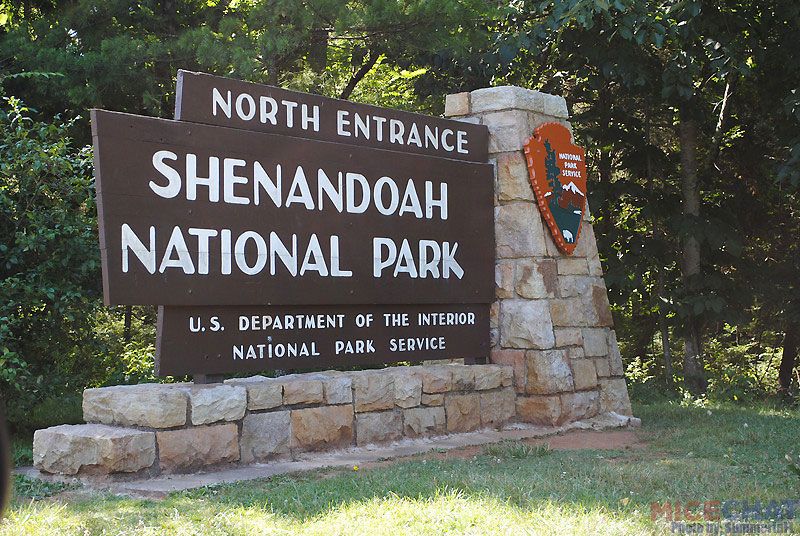 Going up!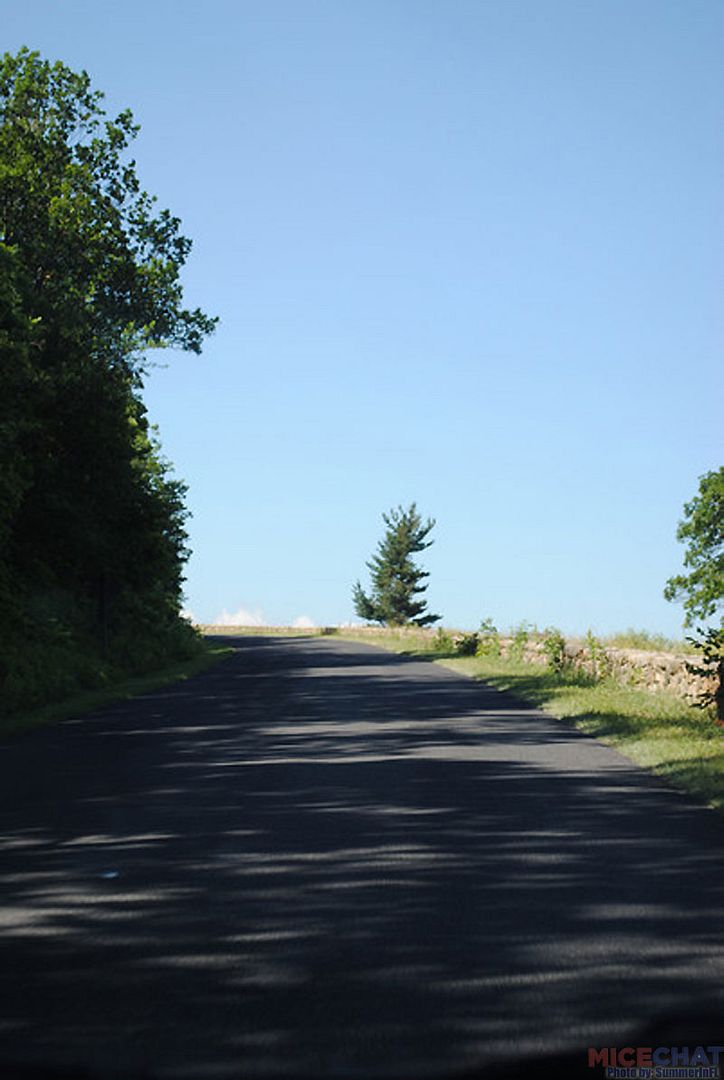 Visitor Center
View From the Visitor Center
Various Overlooks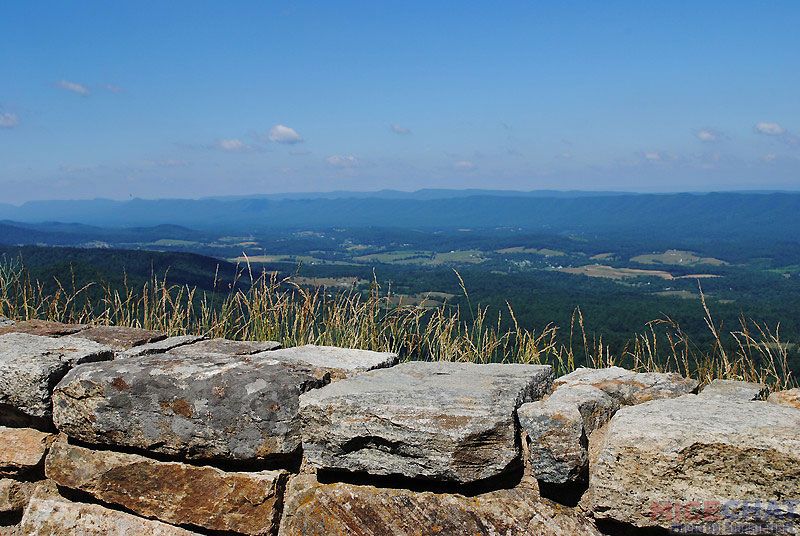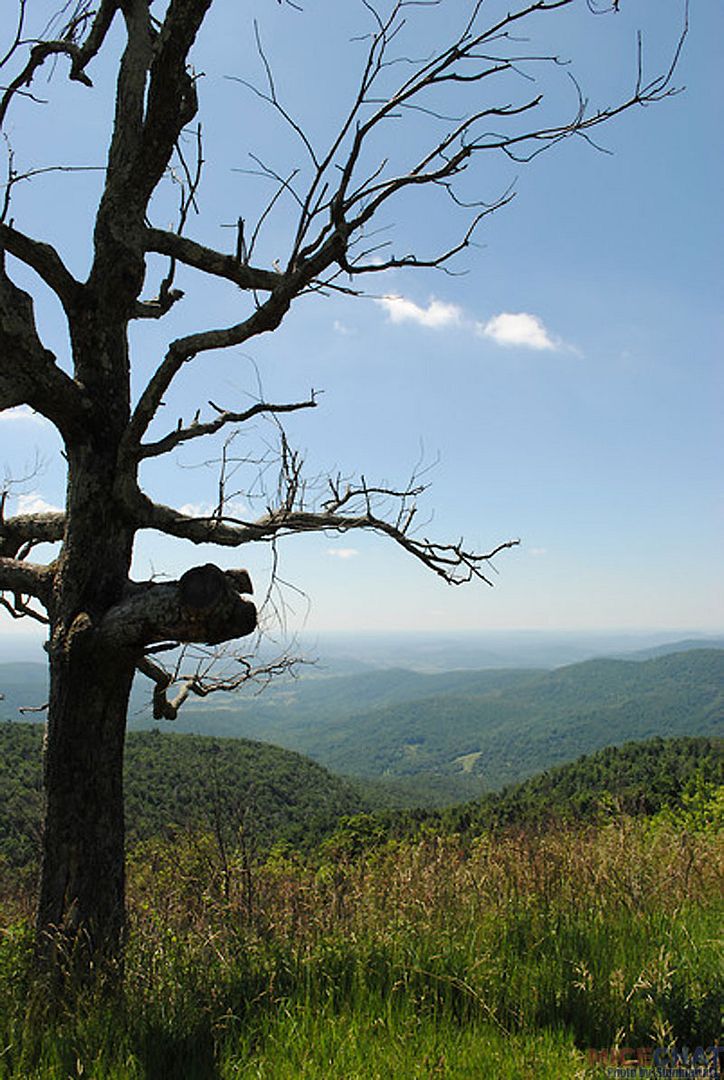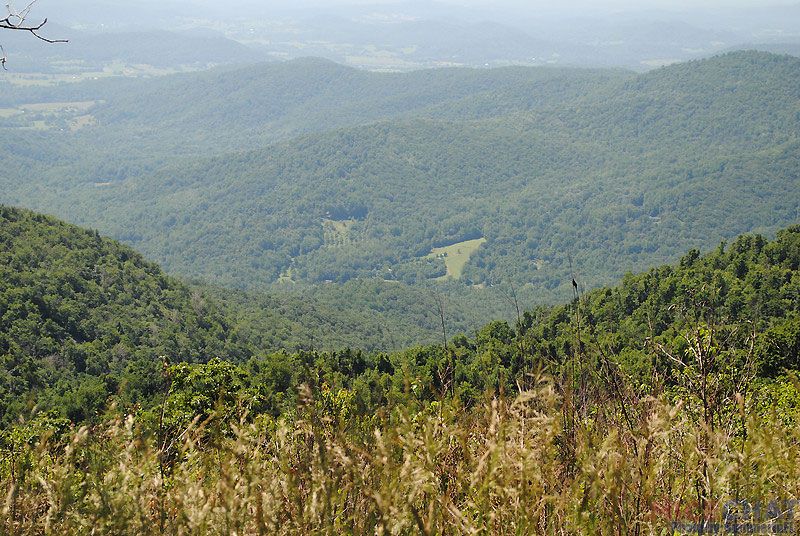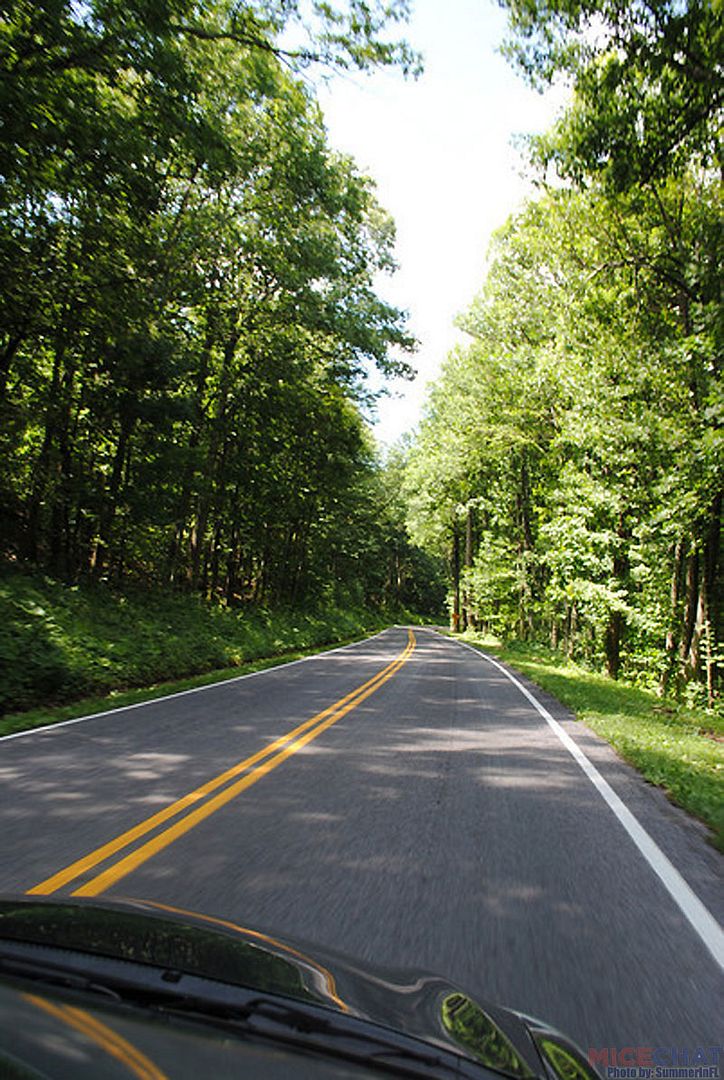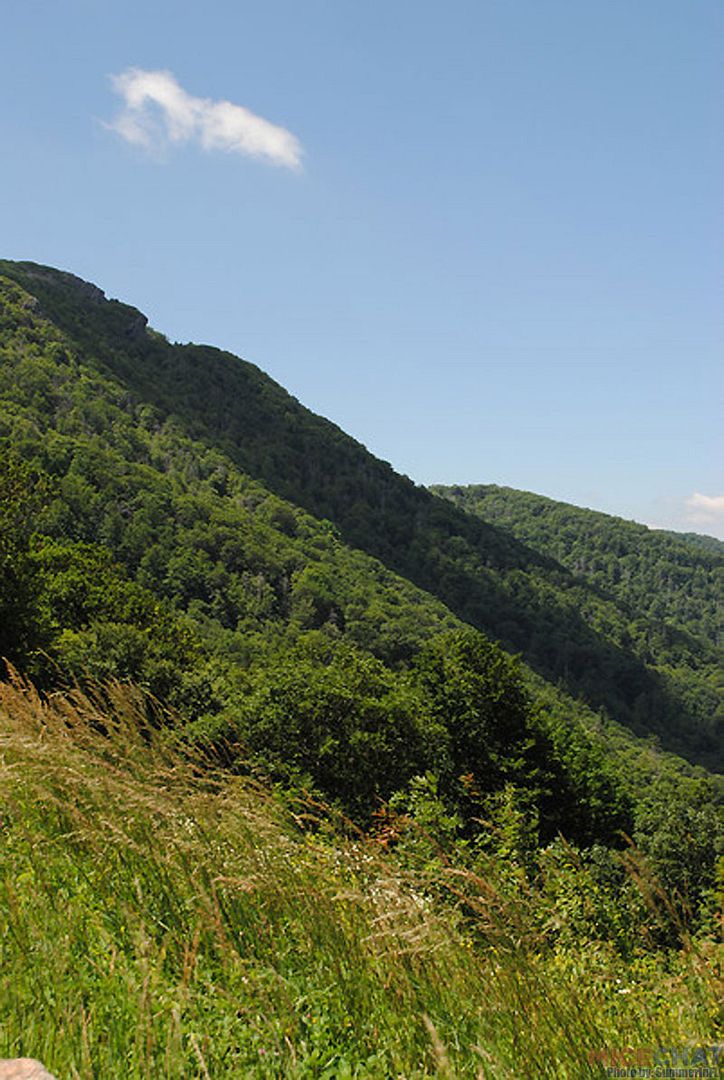 One of a few tunnels along the drive.
We stopped for lunch at the Skyland Lodge, if you ever stop by I recommend the mushroom tart, it is made from locally grown mushrooms and it was sinfully delicious.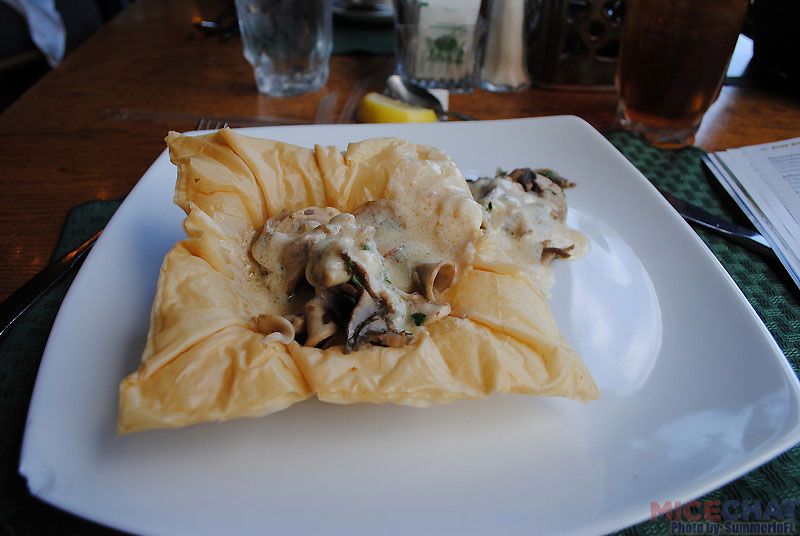 The view.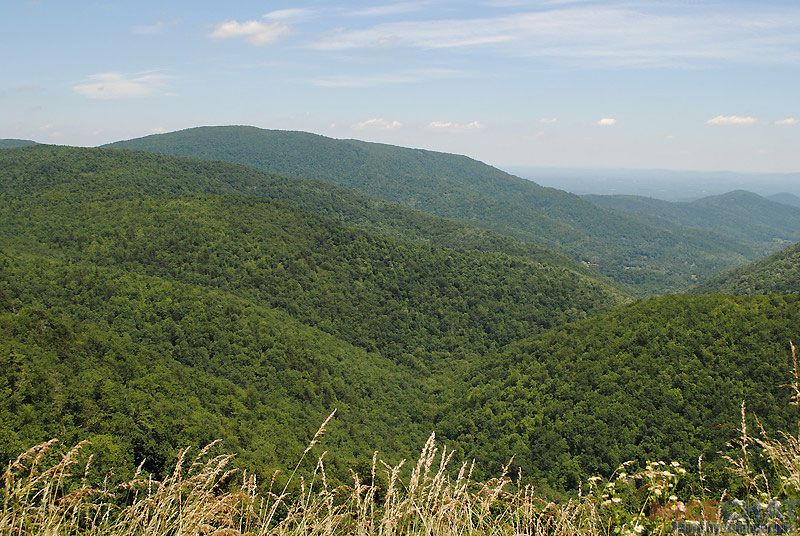 It was an easy transition from Skyline Drive to the Blue Ridge Parkway. Unfortunately we were only able to do about 150 miles of the BRP due to time constraints but we did manage to sneak a hike or two in.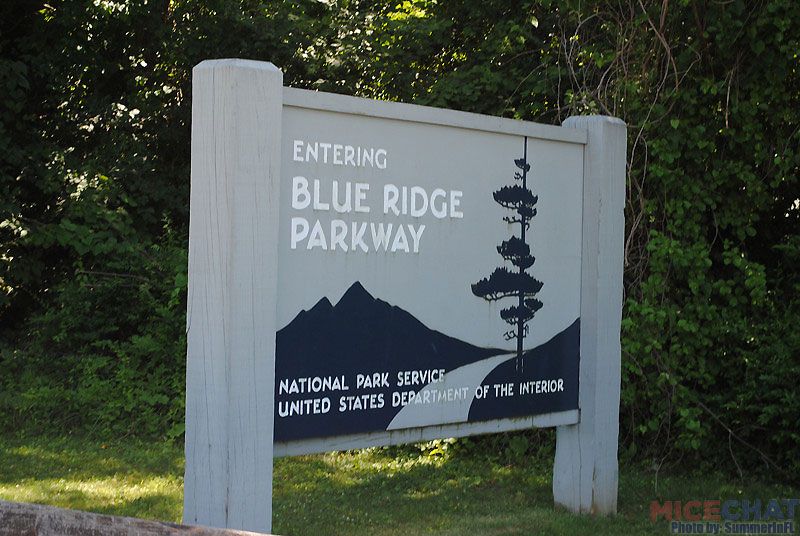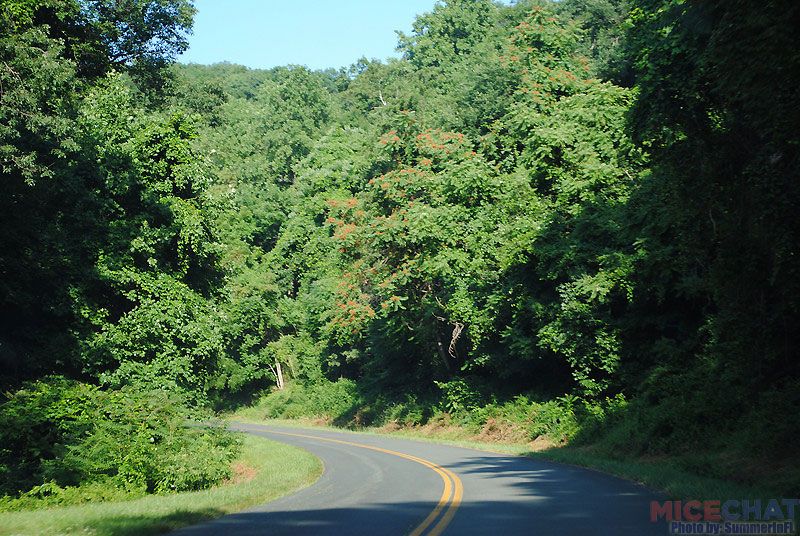 There were many historical locations along the way that would show you the way people used to live in the mountains.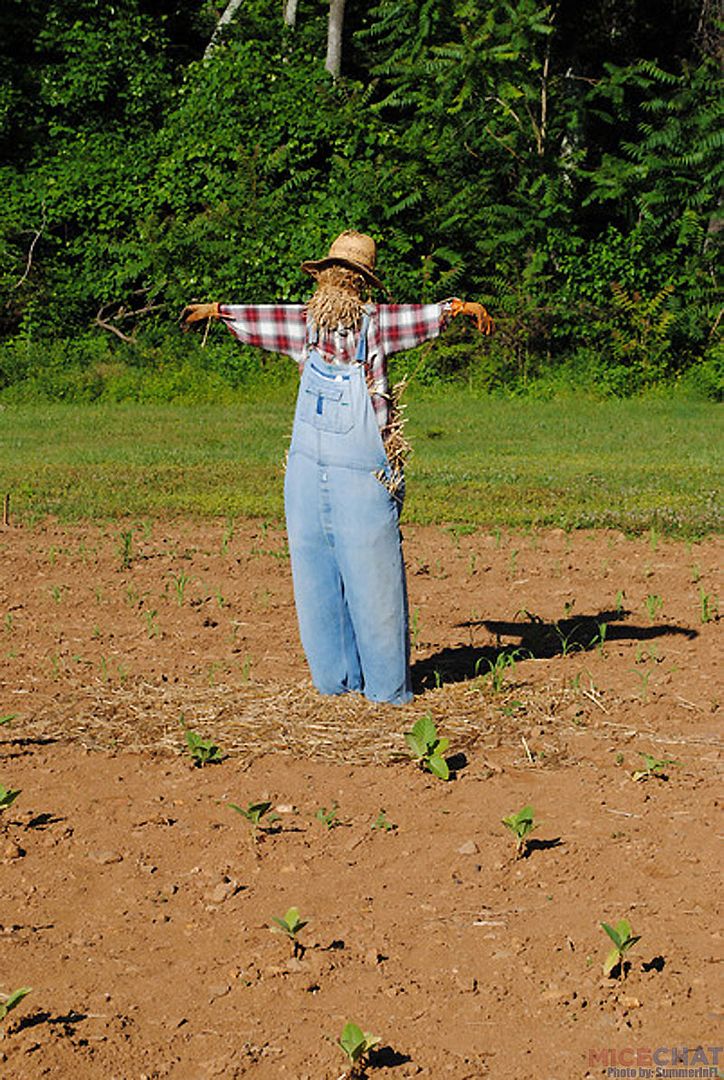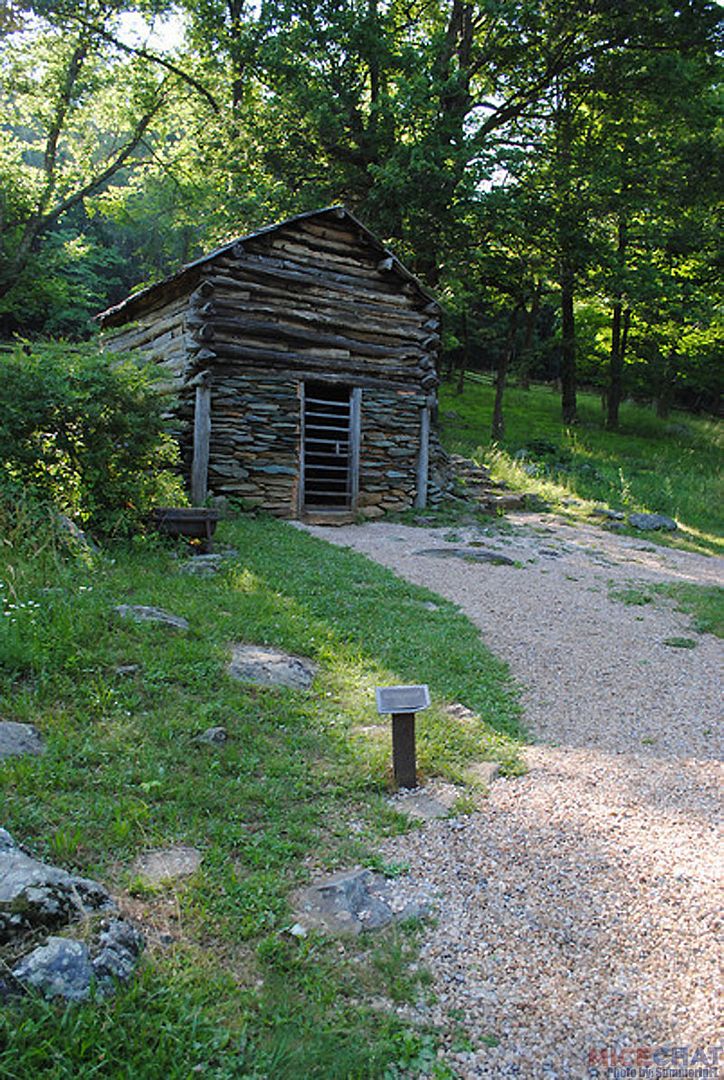 Hiking Trails - Each one was unique and provided us with many interesting landscapes.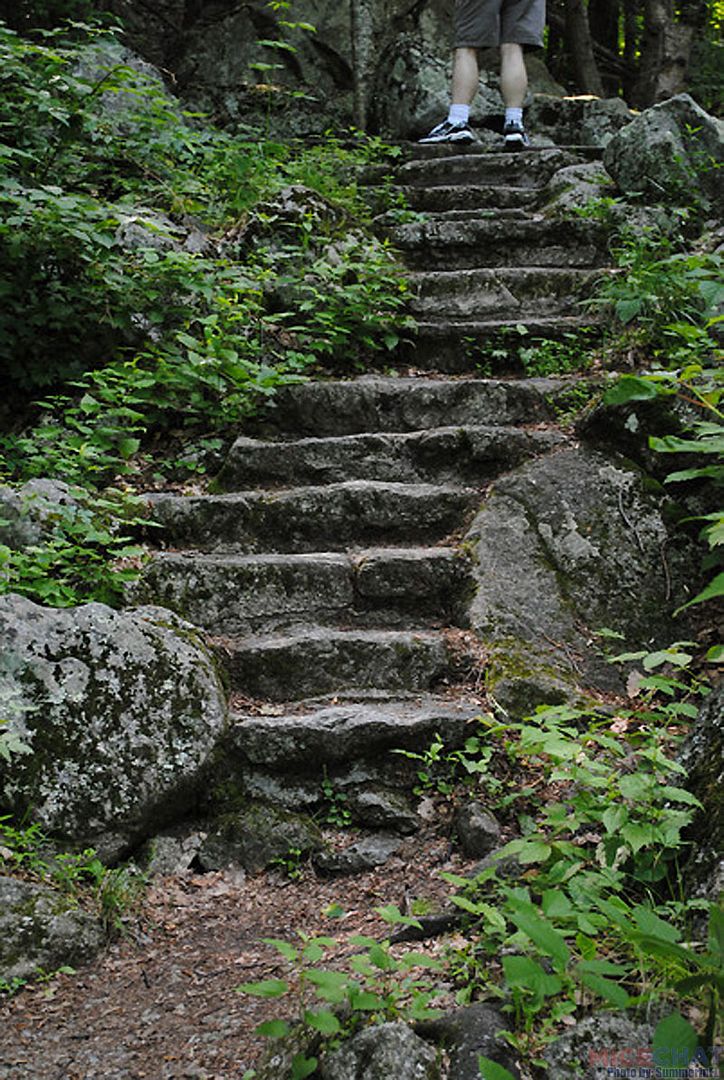 An old logging railroad track.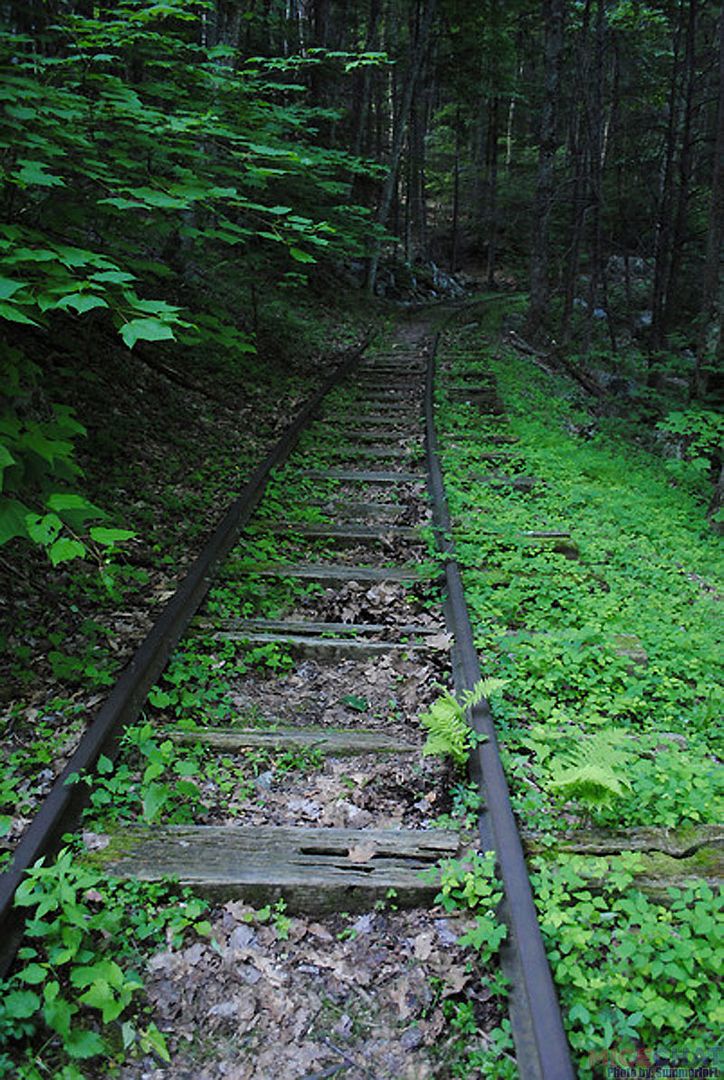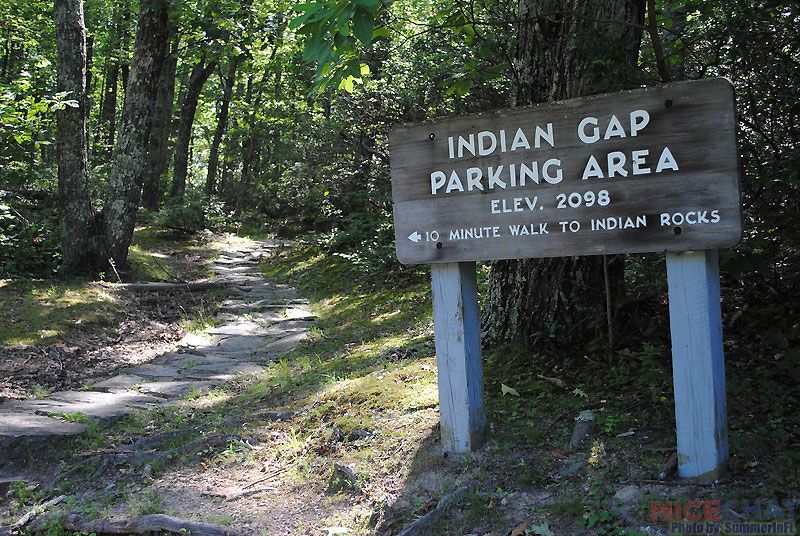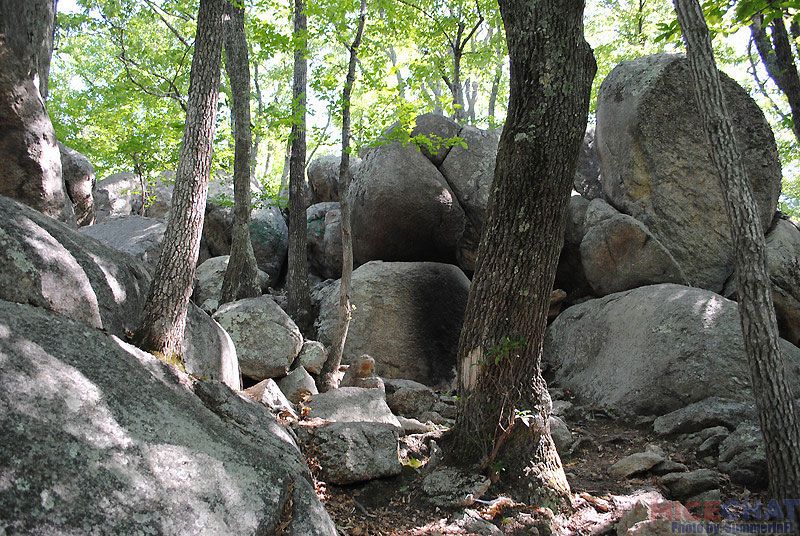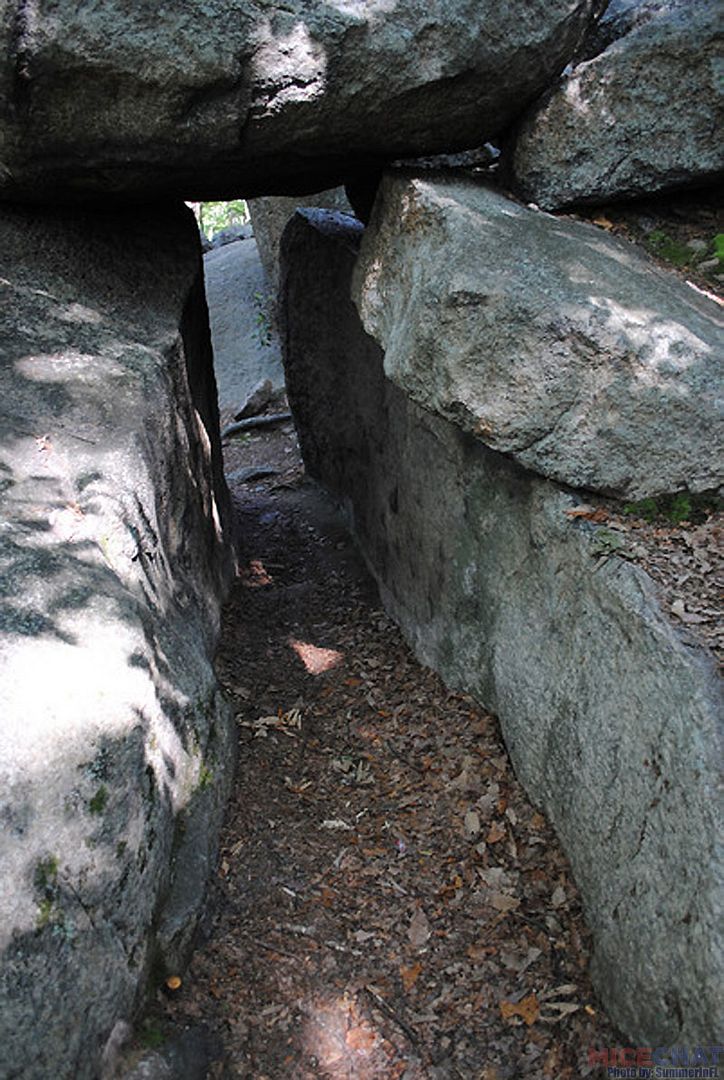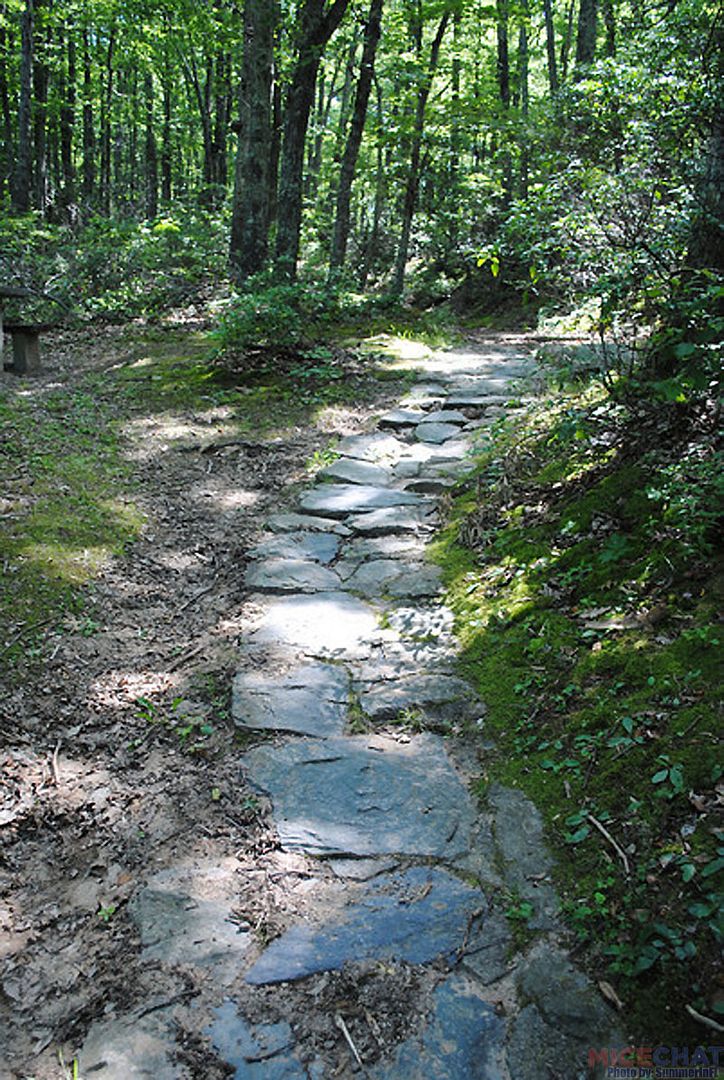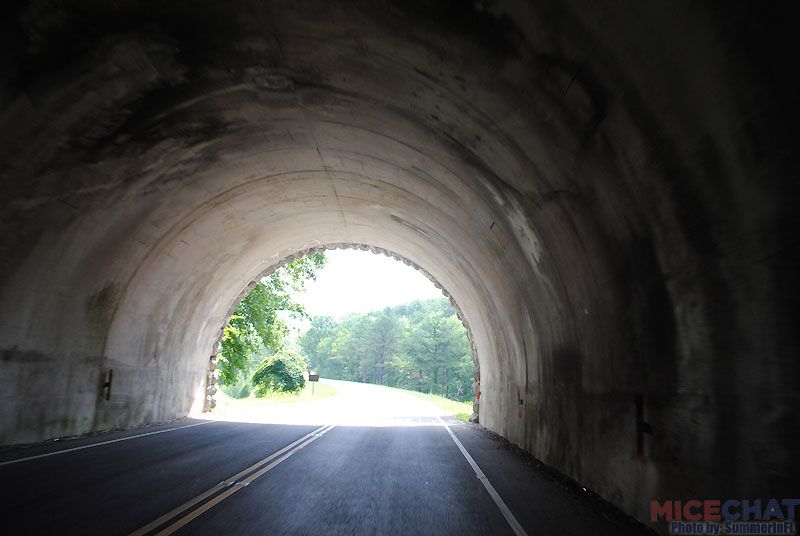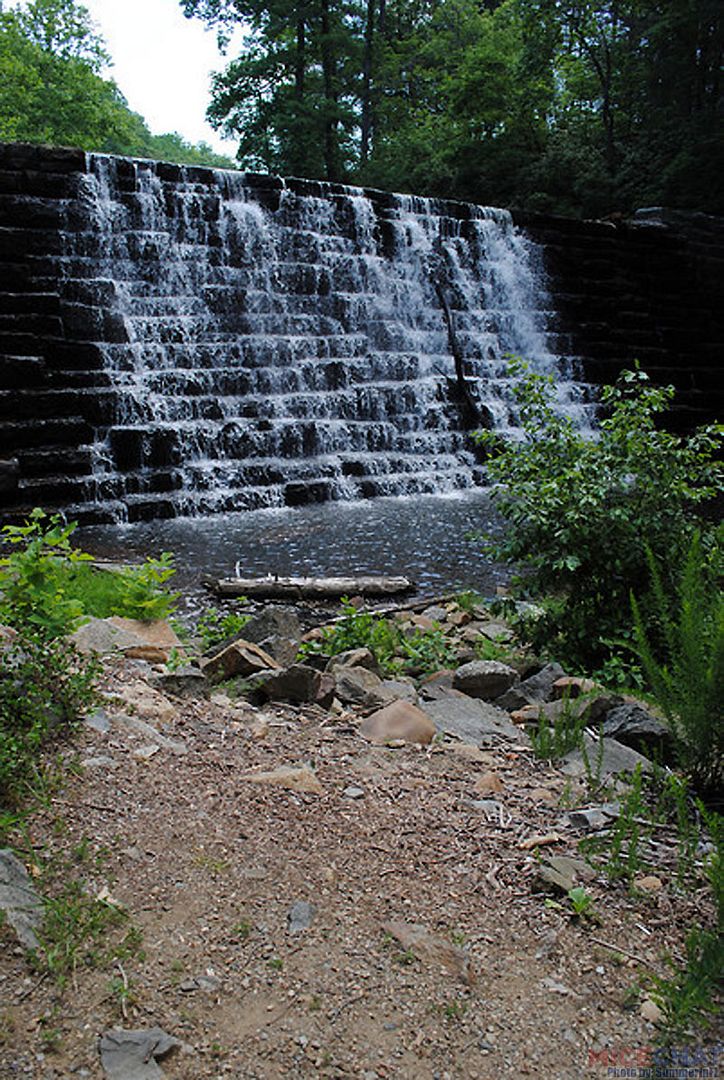 Sometimes a hike can be uneventful but sometimes you stumble on something that makes you appreciate the world we live in.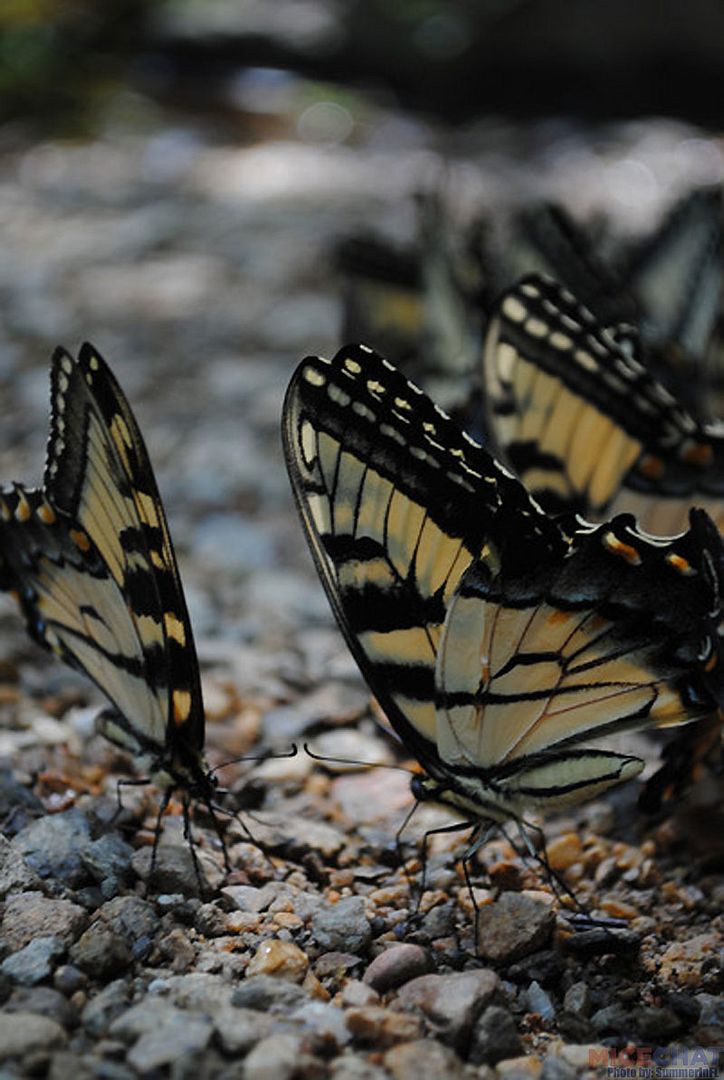 Road trips can go two ways, they can be stressful and tiring or eventful and fun. I've met people in my life that never leave their homes and I sit back and just think about all the wonderful things they are missing. To each their own I suppose but I don't think I could ever just stay at home, I'm too adventurous for that. Thanks for coming on another adventure with me, I hope you enjoyed it.
More of Summer's great photography is featured on her
smugmug account
.
Denise nbodyhome Preskitt's update this week takes us from Washington, D.C. to fireworks in Florida
I was in Washington DC last week for the 25th anniversary of a foundation my dad co-founded and runs, the BAVF (Blinded American Veterans Foundation). There was a picnic at my dads house for a couple of hundred people and an event on Capitol Hill.
We also did a little sightseeing. Some members of my extended family run Ben's Chili Bowl - and now Ben's Next Door, so we stopped there first (Ben's Chili Bowl celebrated it's 50th anniversary 2 years ago):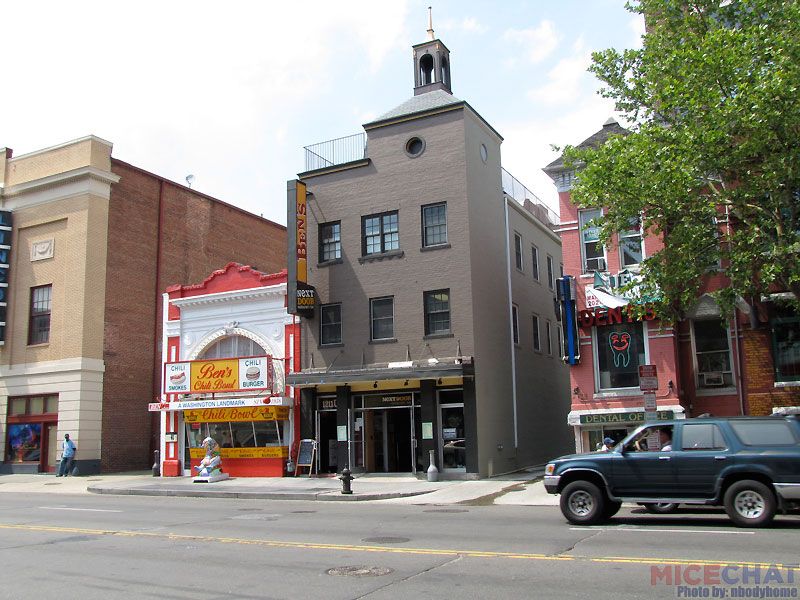 We then went to the Smithsonian Air and Space Museum - this has been my favorite museum in Washington DC since childhood: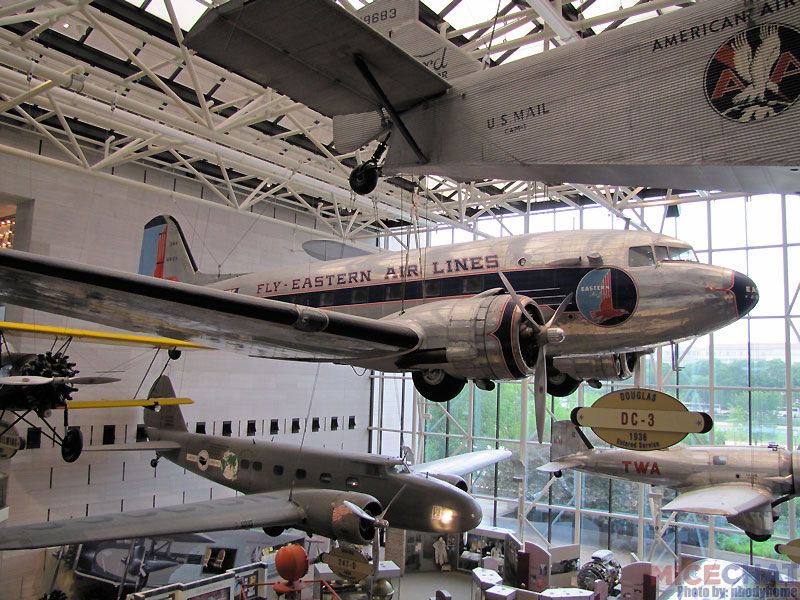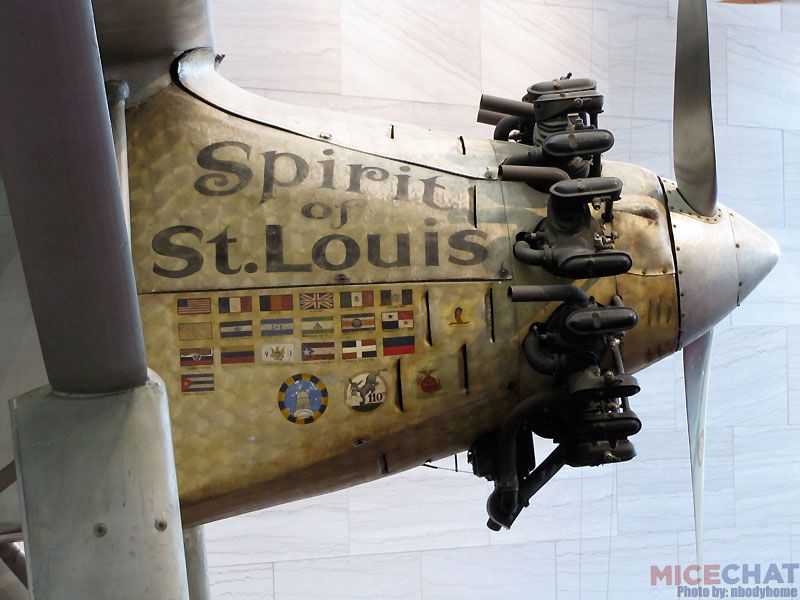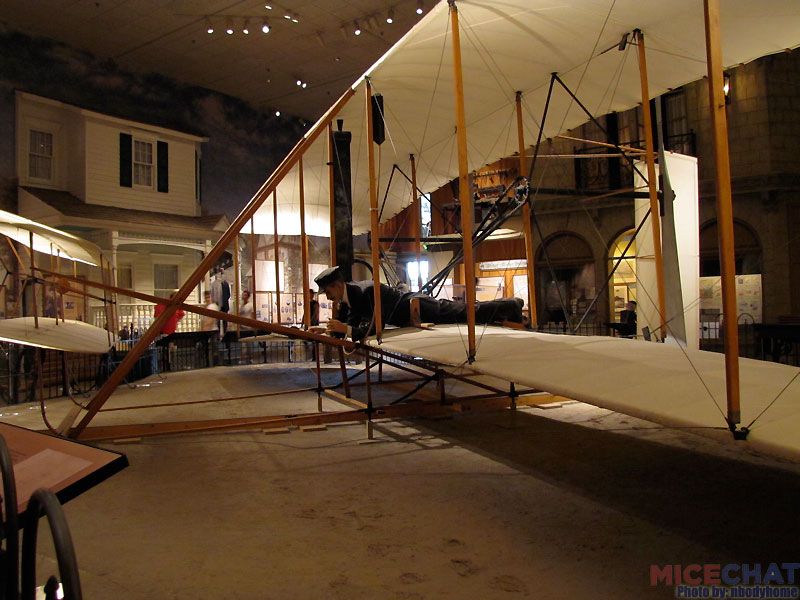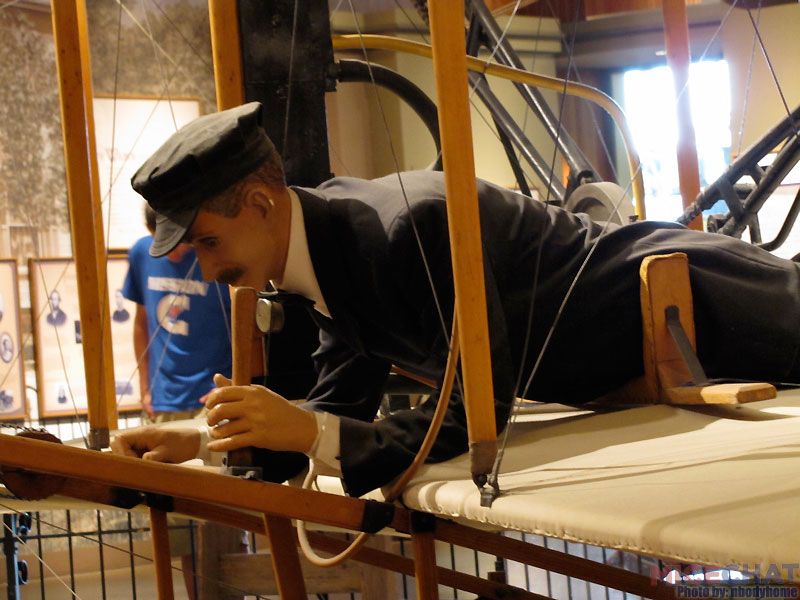 I thought this was really interesting - we went, in one lifetime, from Kitty Hawk to the moon!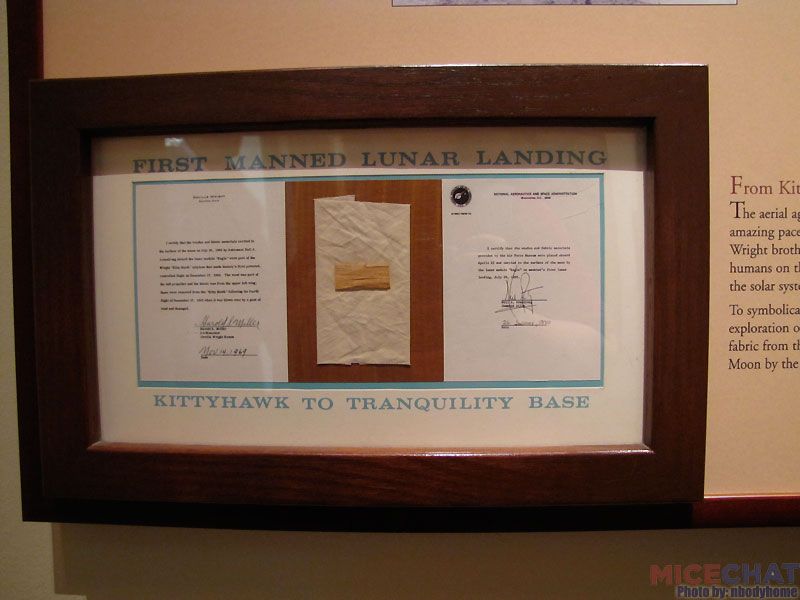 You can't escape Disney, even at the Air and Space Museum!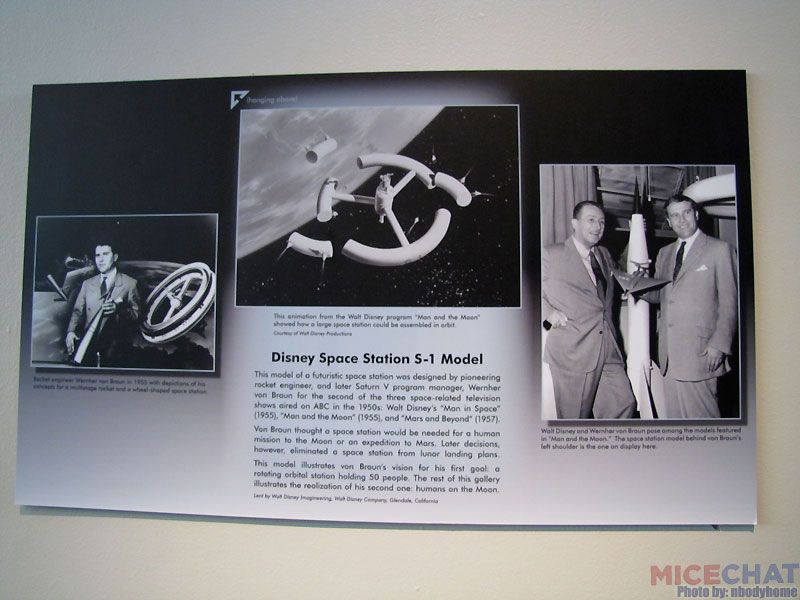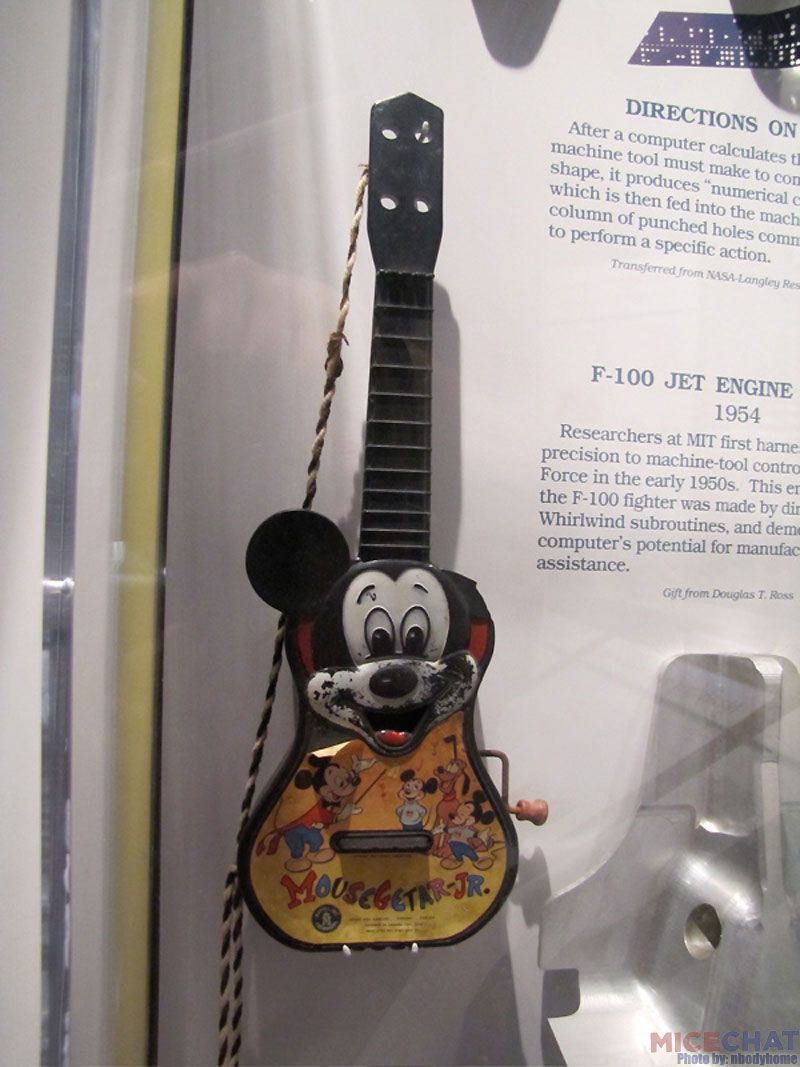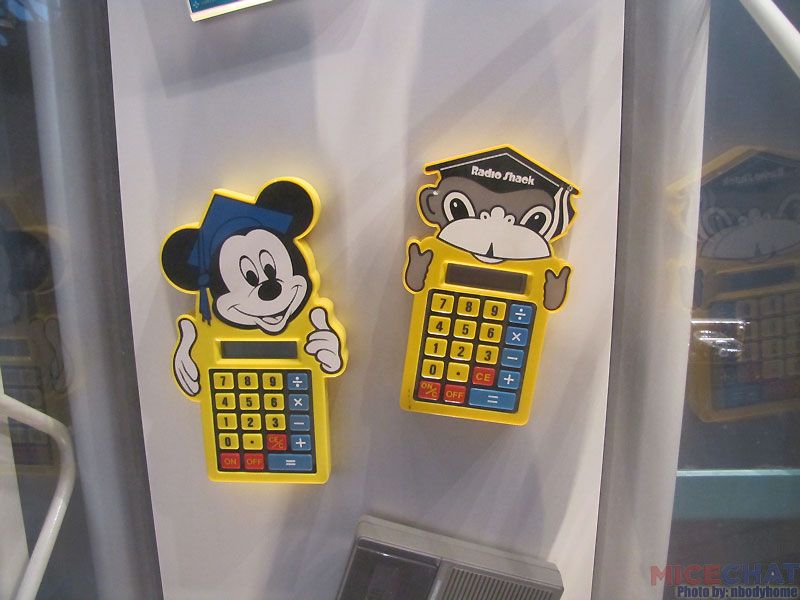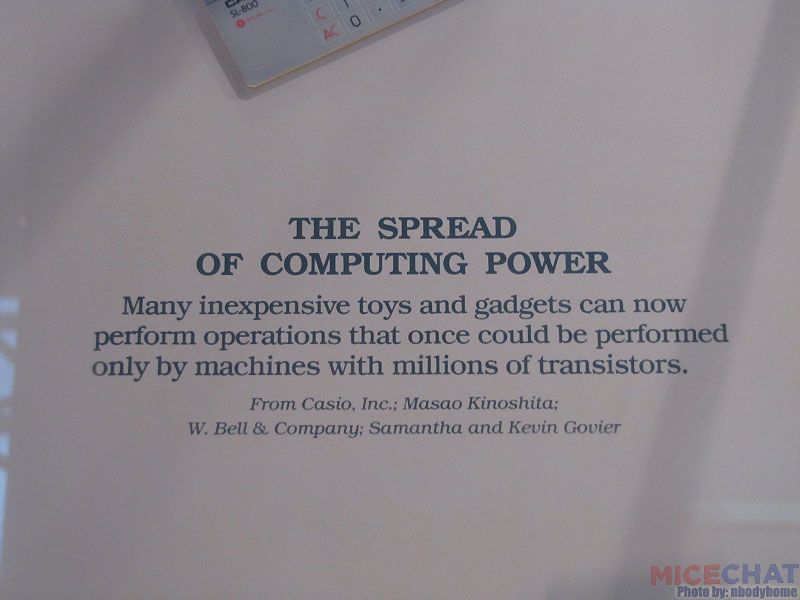 On Capitol Hill, the foundation's event begins with a military Color Guard: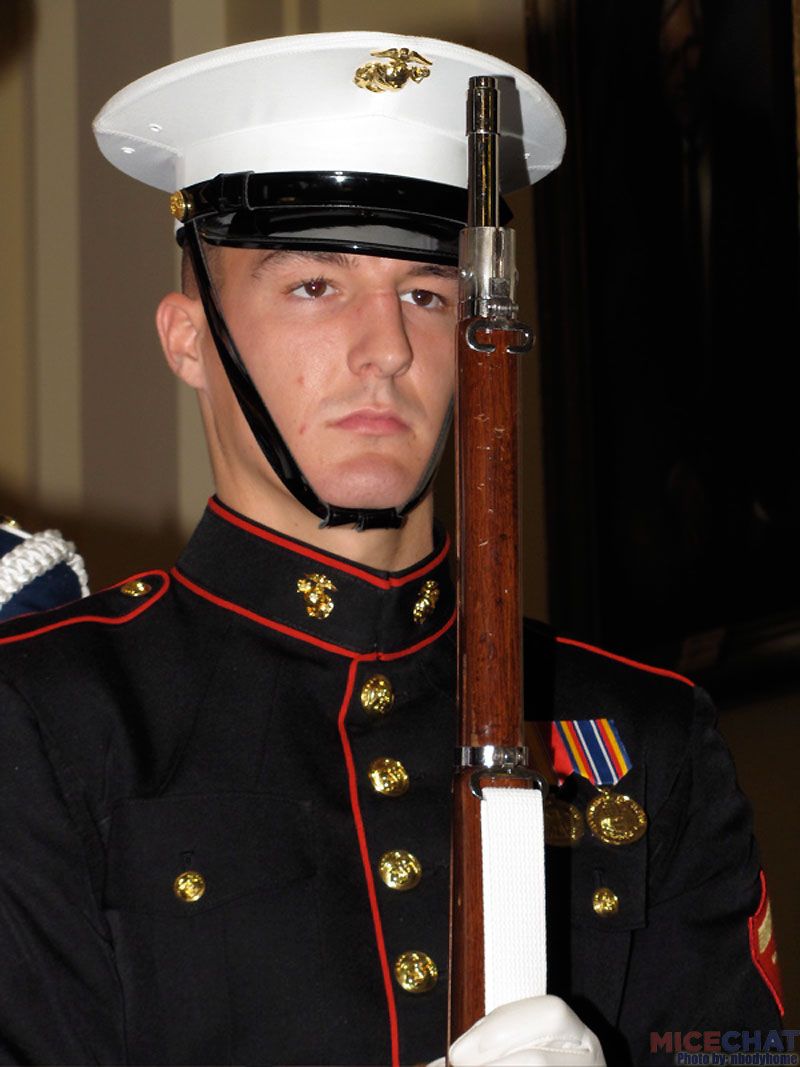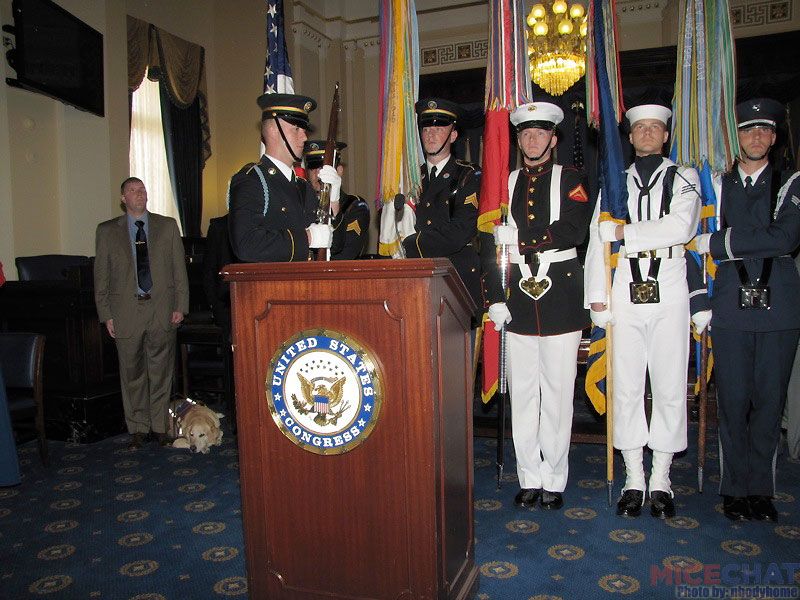 Congressman Steve Buyer received one of two Congressional awards: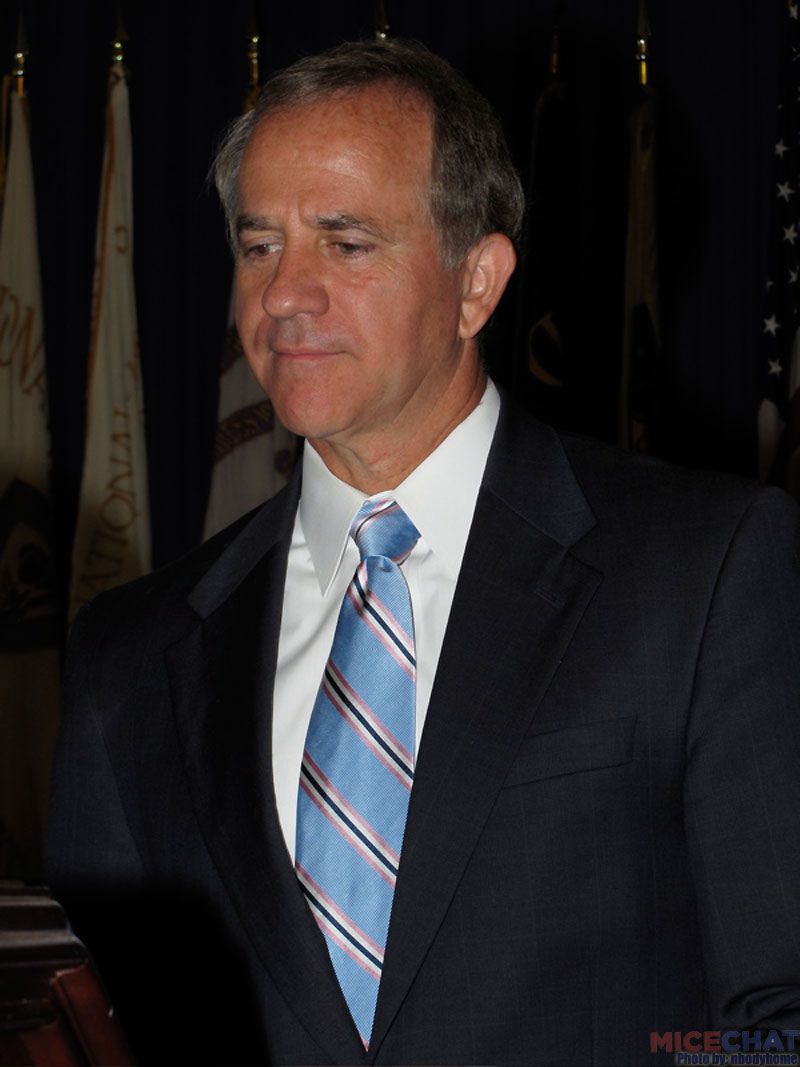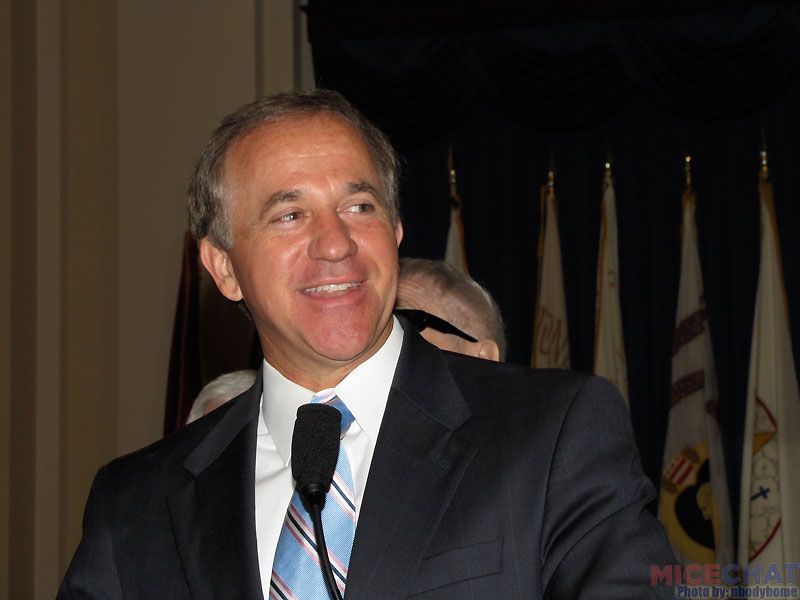 Congressman John Hall received the other (he was a founder of the group Orleans):
One volunteer award was given to Everett Alvarez Jr., who spent the second longest time in a POW camp (over 8 years) in American history (and has authored two books):
Back to Florida, we headed home and in the airport there were signs of Harry Potter everywhere: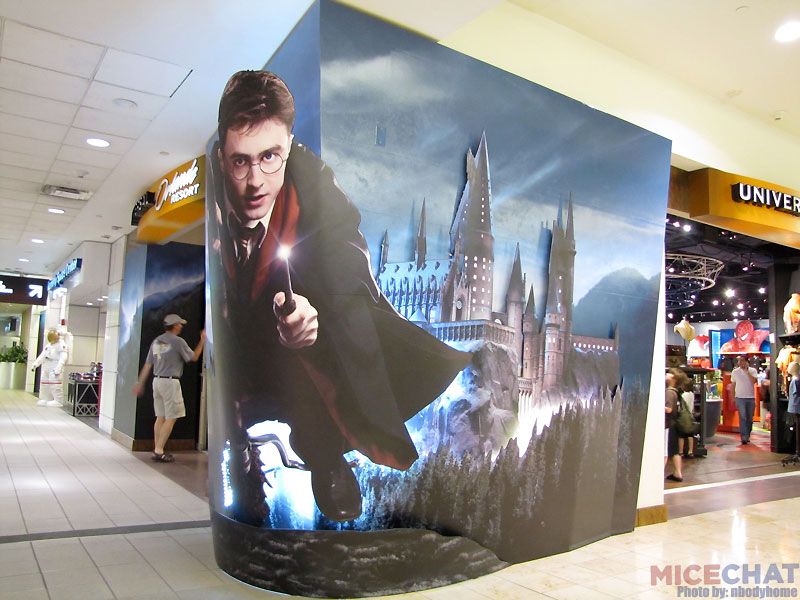 And inside the Universal Store at the airport: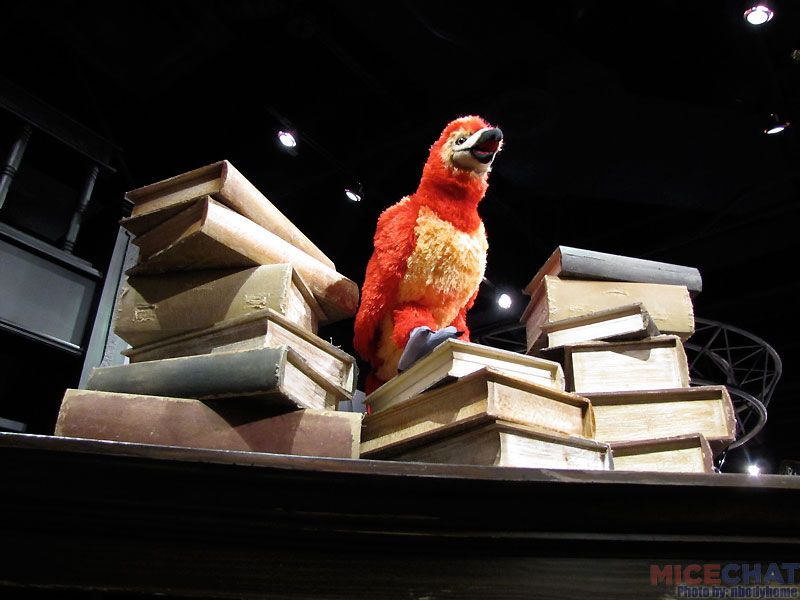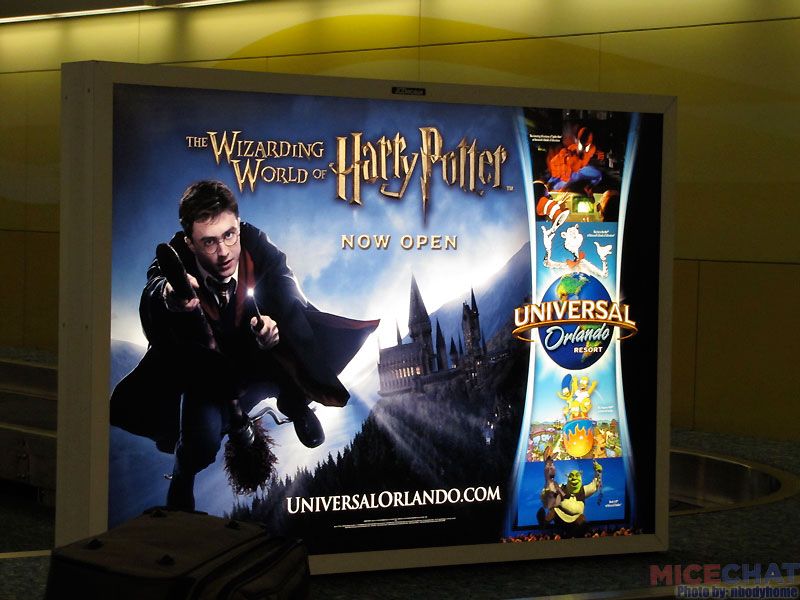 And last night we watched the Main Street Electrical Parade and fireworks at Walt Disney World - a couple of fireworks photos:
sir clinksalot takes us to a Los Angeles icon
Sitting on the south-facing slope of Mount Hollywood in L.A.'s Griffith Park, the Griffith Observatory commands a view of the Los Angeles Basin, including downtown Los Angeles to the southeast, Hollywood to the south, and the Pacific Ocean to the southwest. The observatory is a popular tourist attraction with an extensive array of space-and science-related displays.

Construction began on June 20, 1933 using a design developed by architect John C. Austin based on preliminary sketches by Russell W. Porter. The observatory and accompanying exhibits were opened to the public on May 14, 1935. In its first five days of operation the observatory logged more than 13,000 visitors.

The Entrance to the Observatory has remained largely unchanged since it's opening in 1935.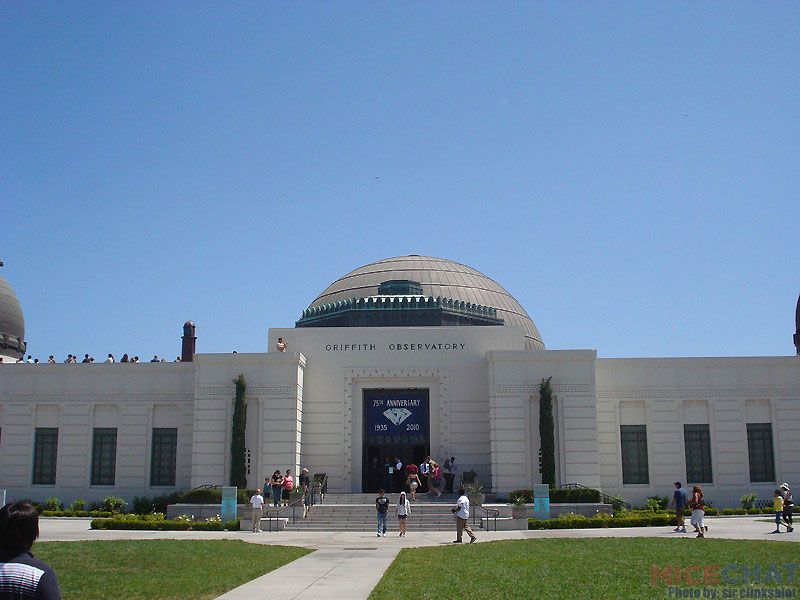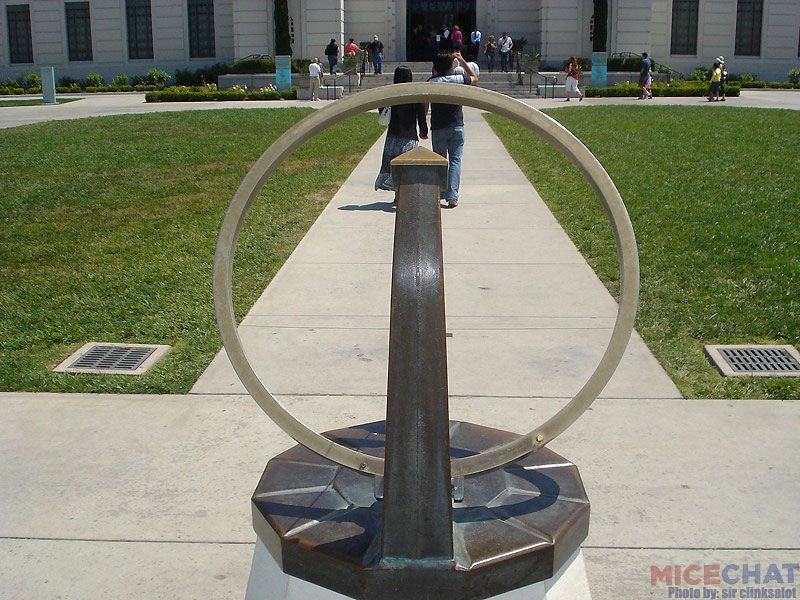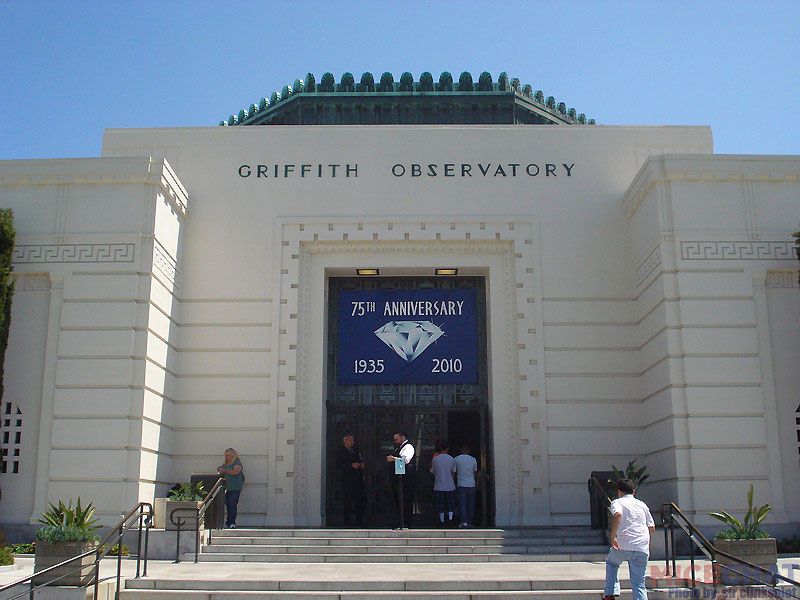 This is a scale model of our Solar System as it crosses the Observatory Sidewalks. In this model 1 foot equals roughly 20 million miles.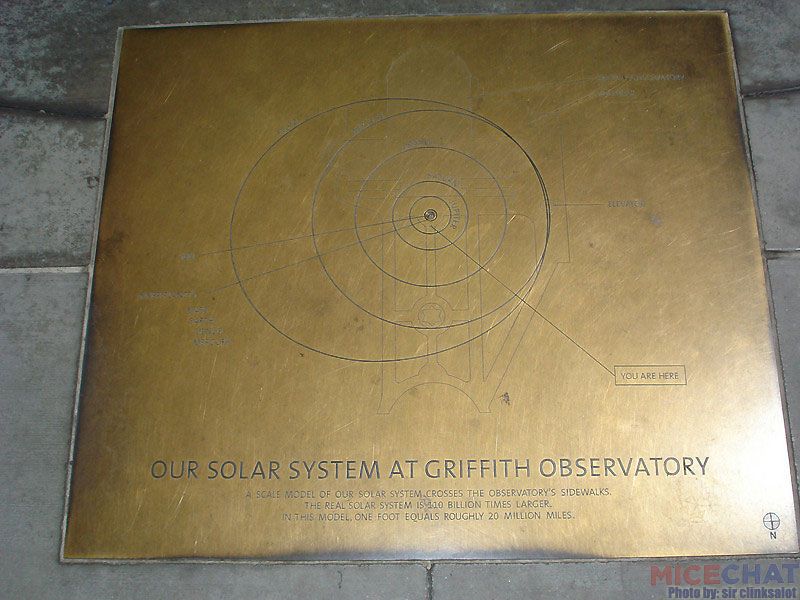 The main entrance to the Observatory houses a Foucault Pendulum which demonstrates the rotation of the earth.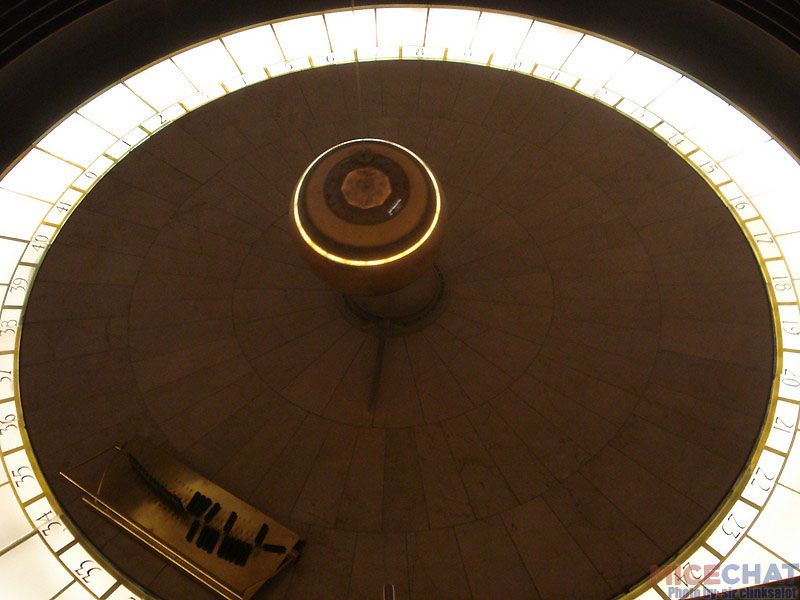 The Pendulum hangs from the ceiling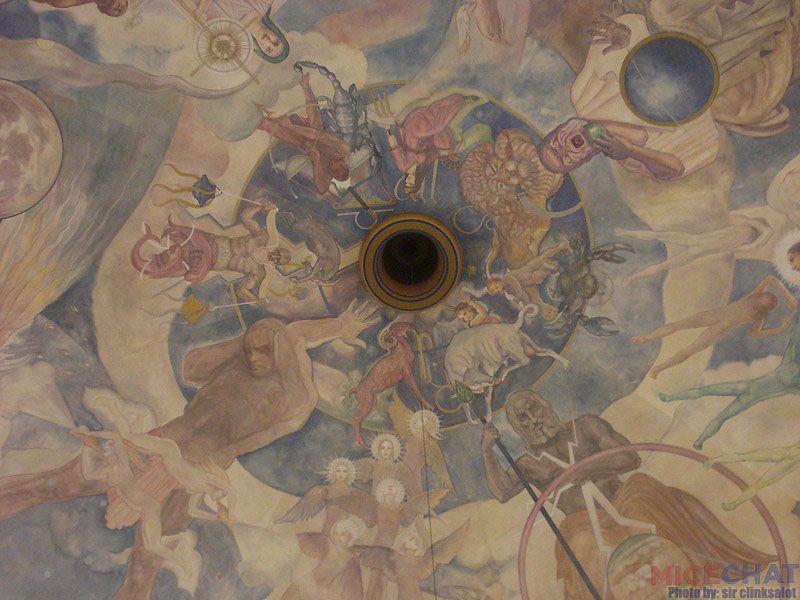 One of the exhibits shows the different scientific views of Day and Night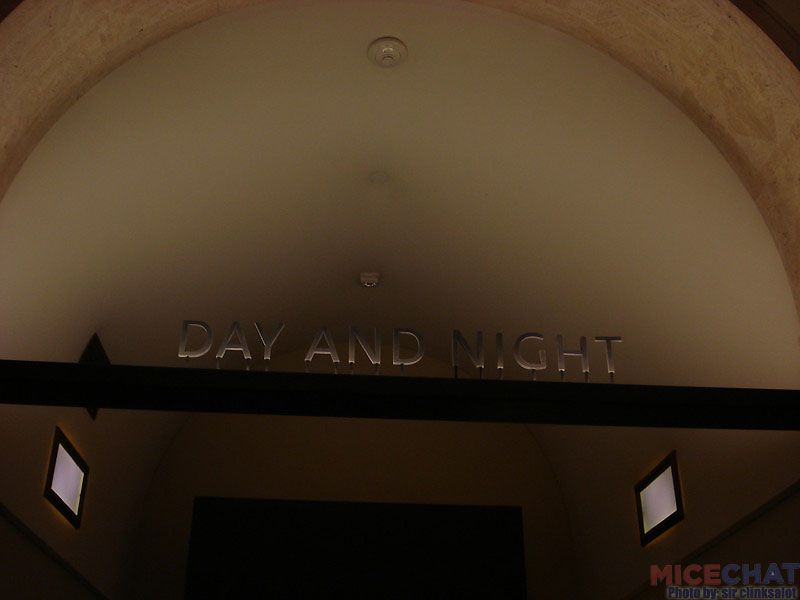 Moon Phases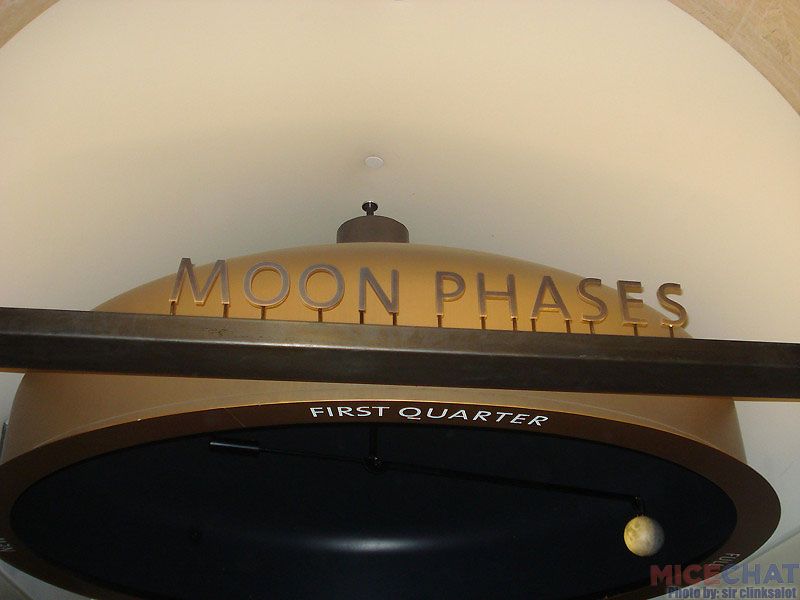 A scale model of the Moon's rotation around the earth shows the different phases of the lunar cycle.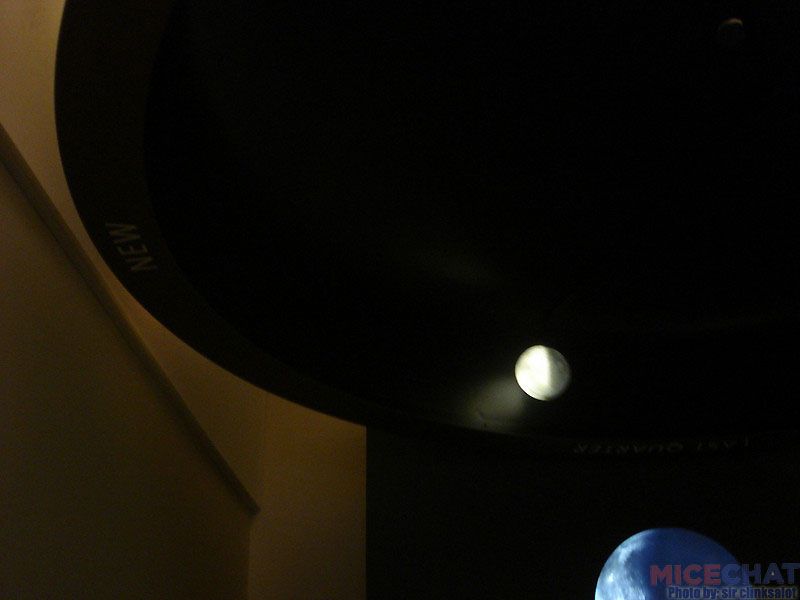 There are also exhibits on Tides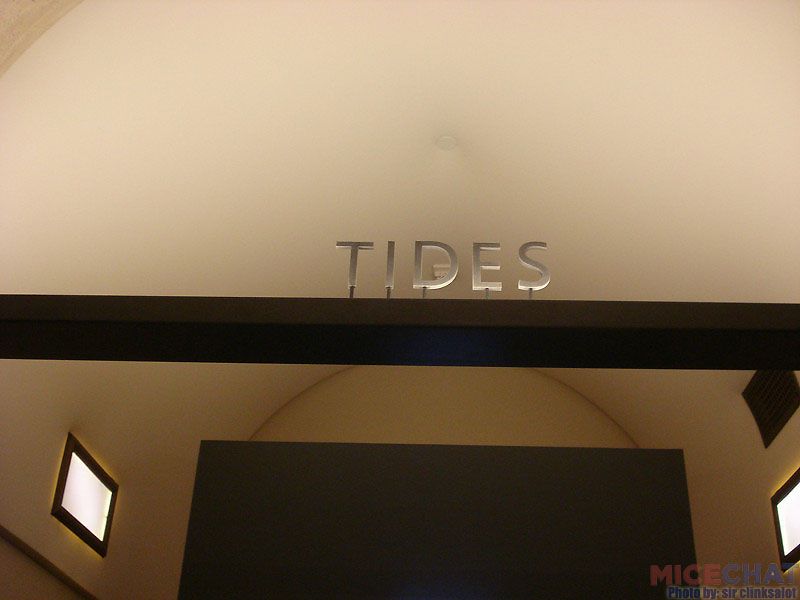 Paths of the Sun and Stars
The Observatory also has a live image of the sun. Forgive the blurriness, but the sign letting people know they can't see a "live" image of the sun at night was quite amusing.
Explanations of the different kinds of stars
The Observatory offers some great views of Los Angeles, Hollywood, Century City and (on a clear day) the Pacific Ocean.
Looking towards the west (Santa Monica and the Pacific Ocean)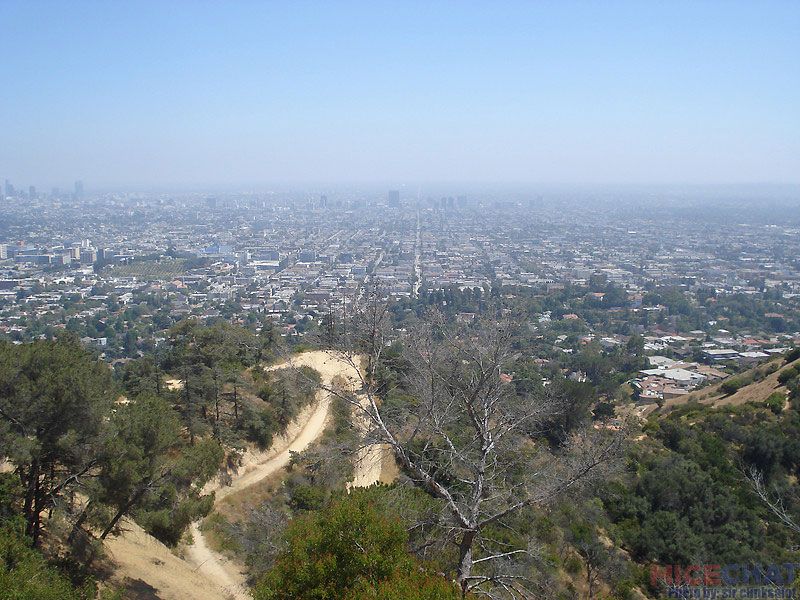 Century City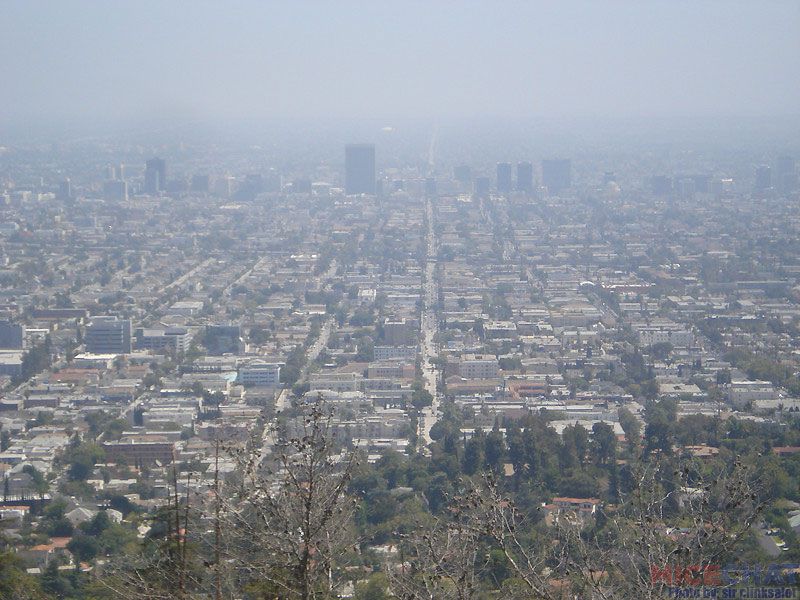 Downtown Los Angeles in the distance
The home of the Zeiss Refracting Telescope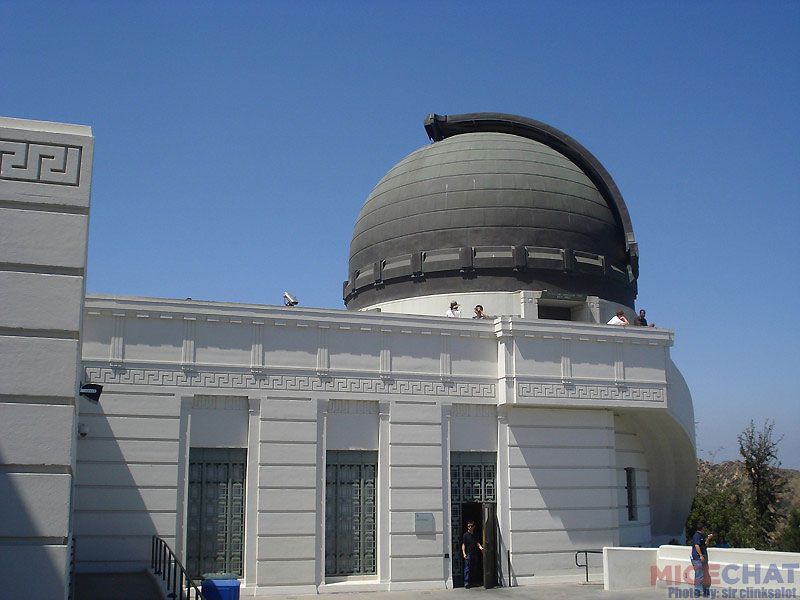 The Tesla Coil exhibit was very cool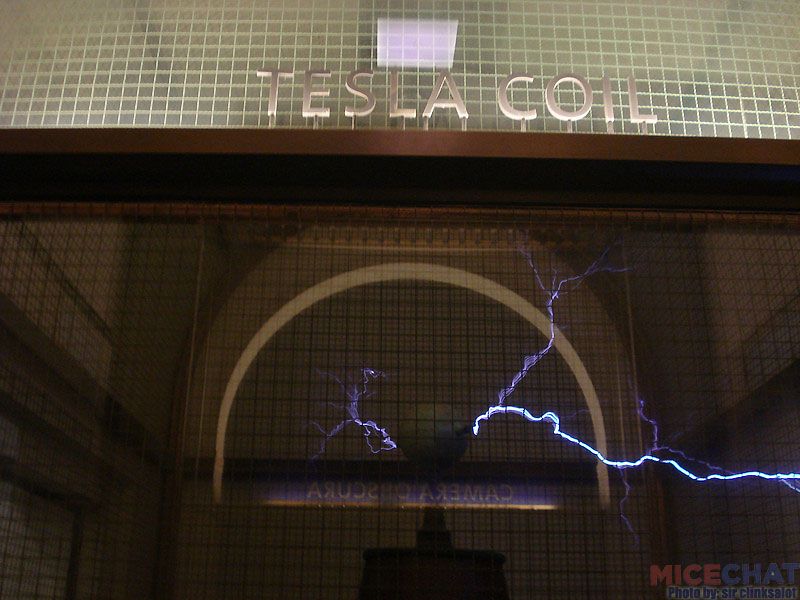 The Observatory completed a multi-year renovation to add more exhibit space but kept it's Art-Deco theme as seen here at the entrance to the Planetarium.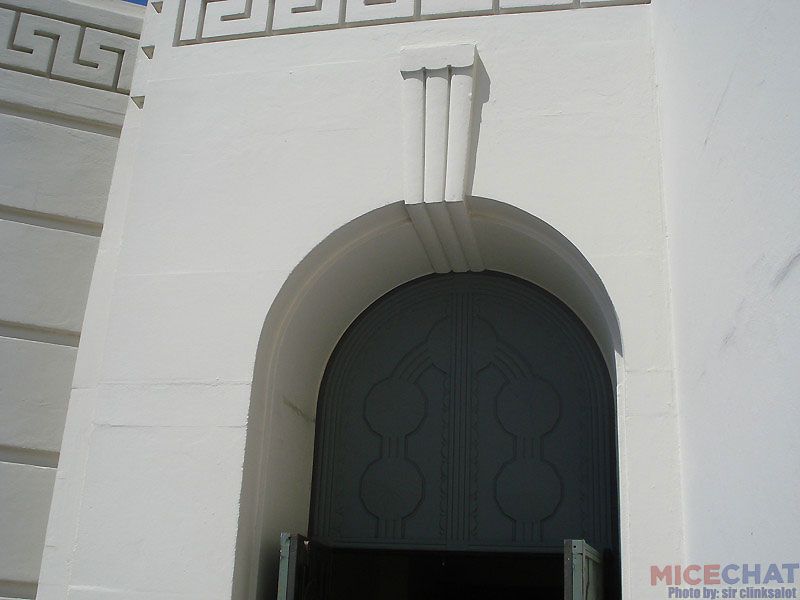 One of the current shows playing in the Planetarium is "Centered in the Universe" and is HIGHLY recommended.
The new exhibit space is below the main observatory and features some features on our Solar System.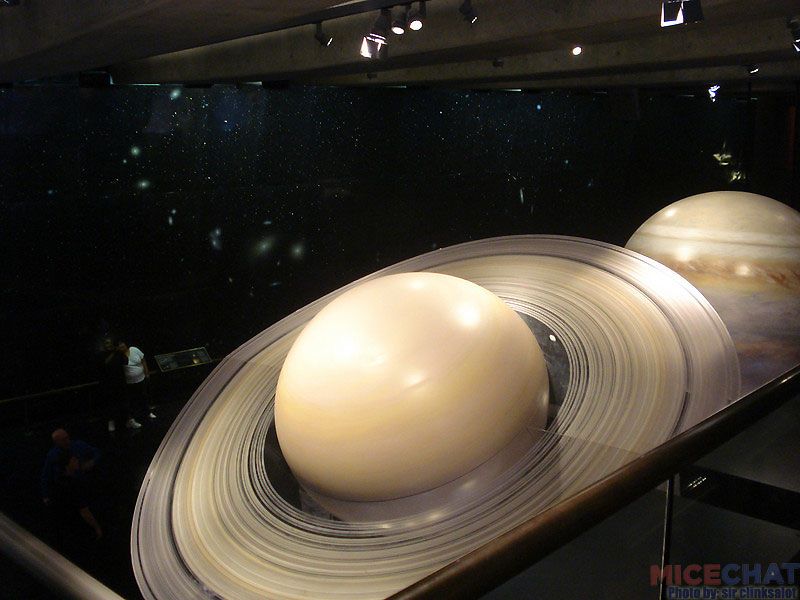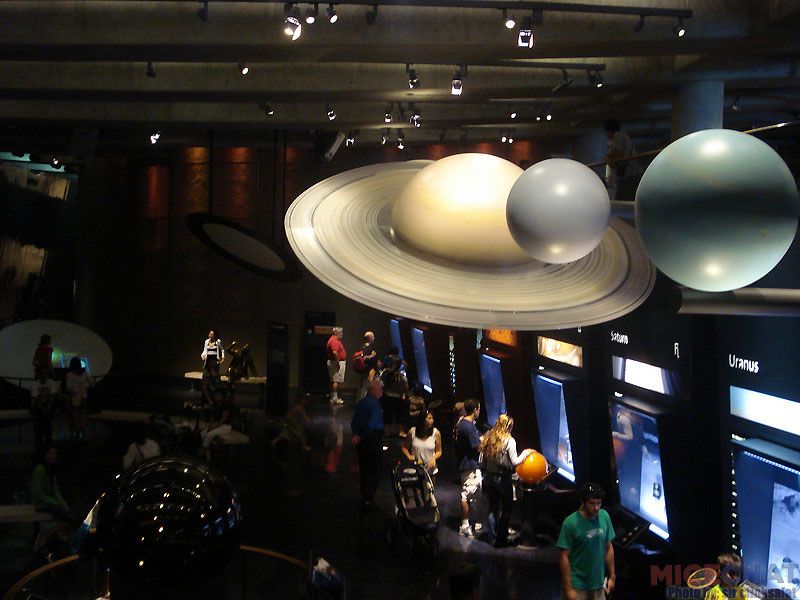 Scale models of each of the planets in our Solar System and our Moon are on display
Jupiter
Saturn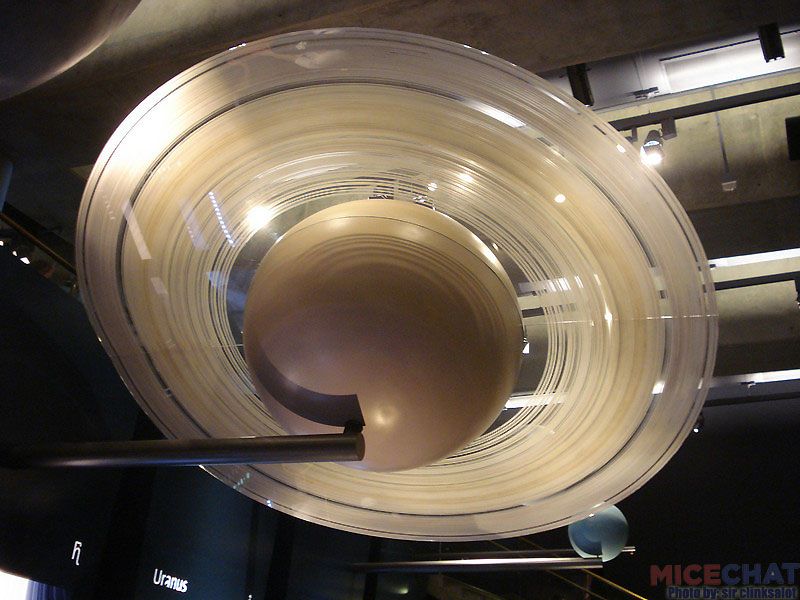 The Moon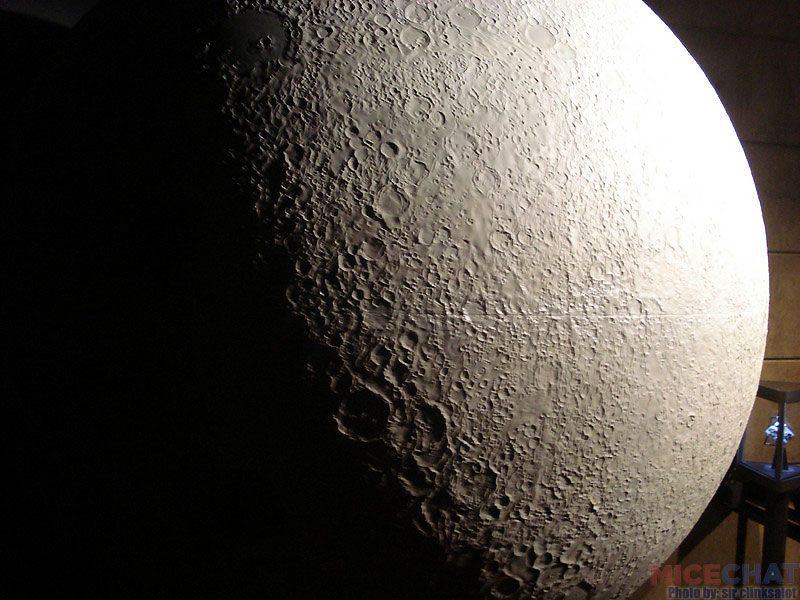 Zeiss Mark IV Planetarium Projector. This was used from 1964 until 2002.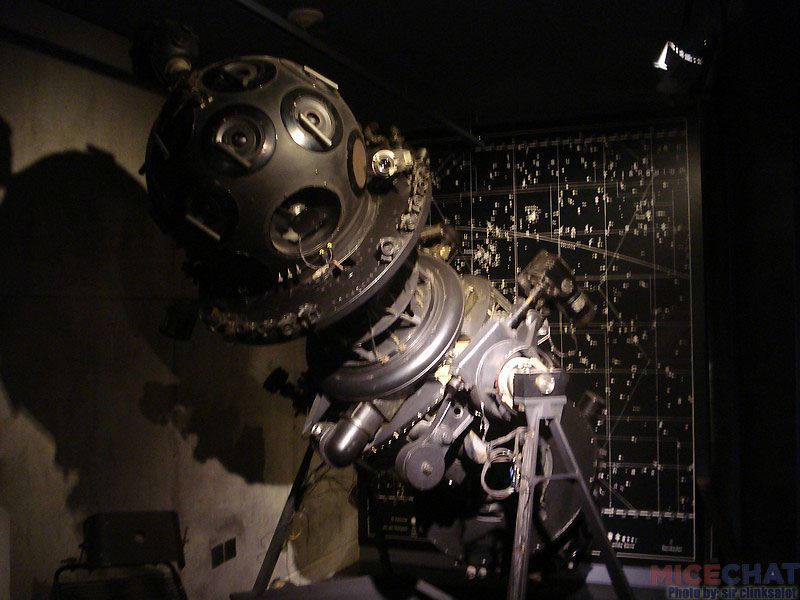 Be sure to make time to check out the show about the history and future of the Observatory in the new Leonard Nimoy Event Horizon Theater.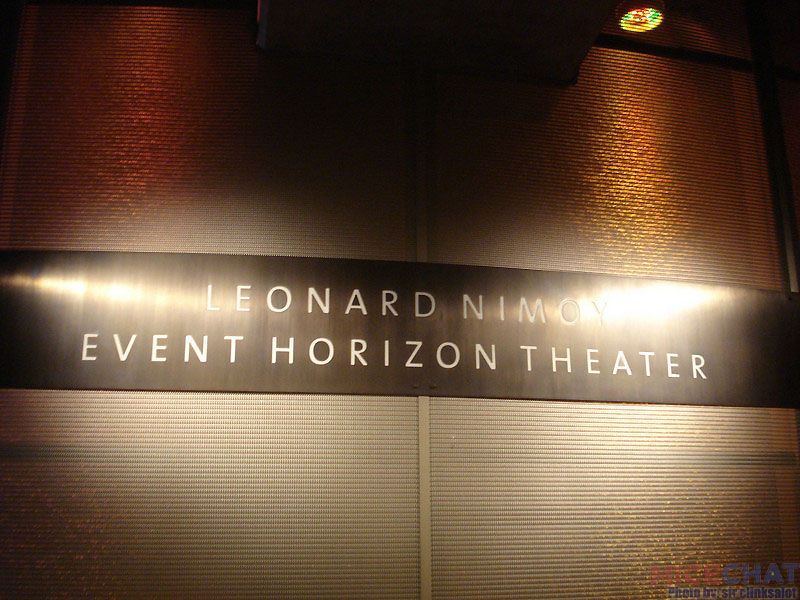 The Observatory is a very fun and educational place to spend a few hours. And as always, entry to the Observatory is Free. Only the Planetarium requires a ticket to view the shows.
More information about the Observatory can be found on their official website:
Official Site: Griffith Observatory Los Angeles, CA
Weekend Update contributor David Yeh adds these images of the Observatory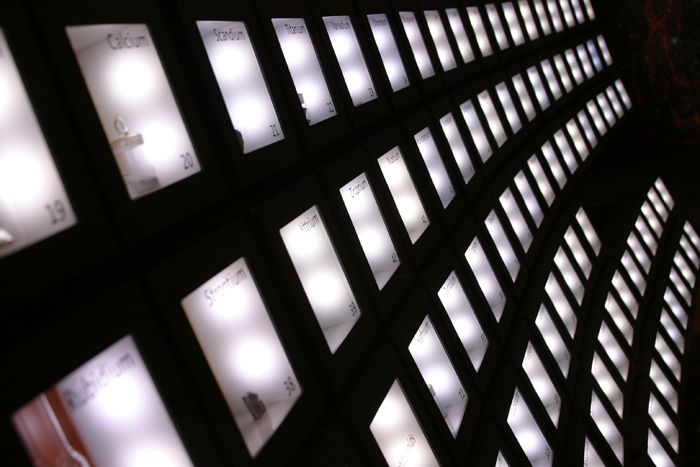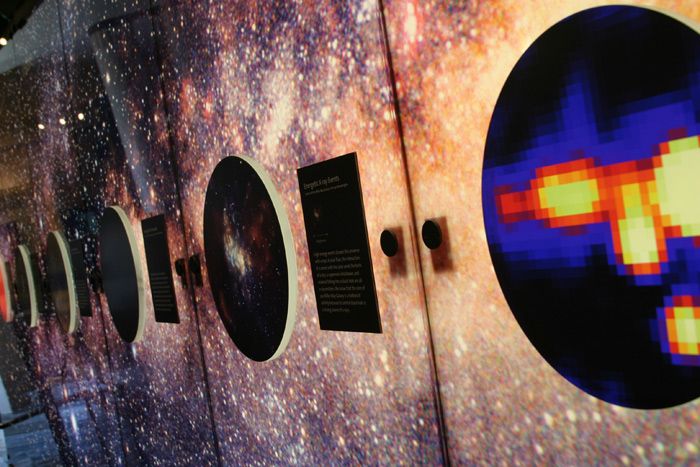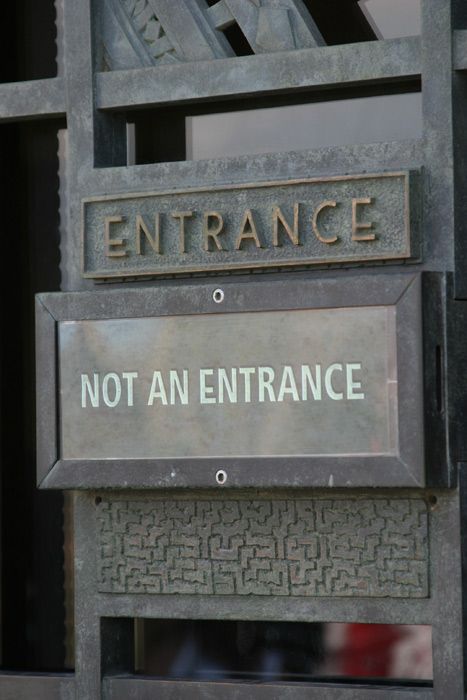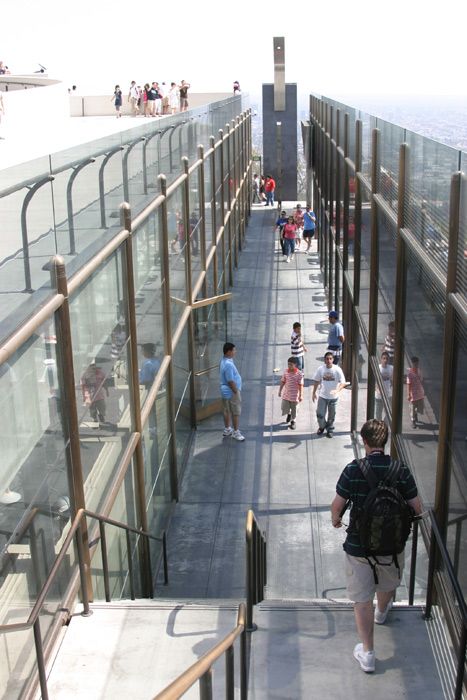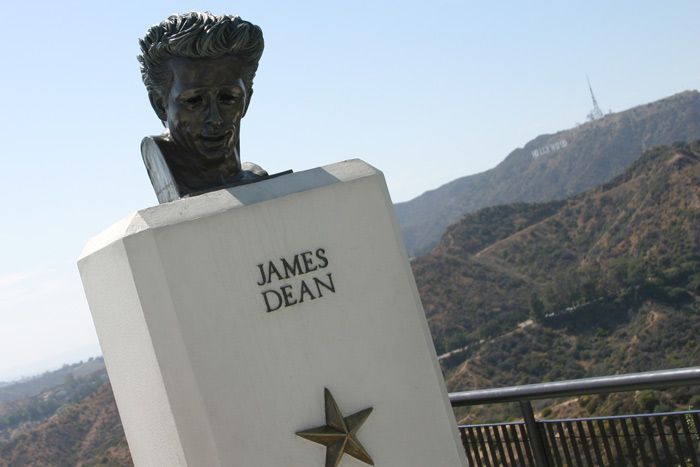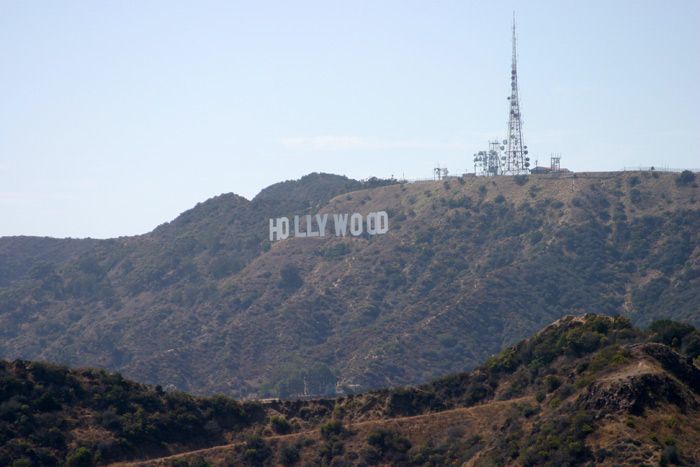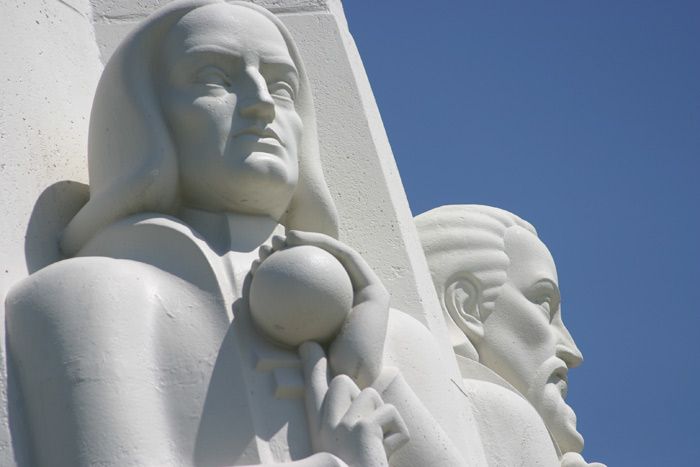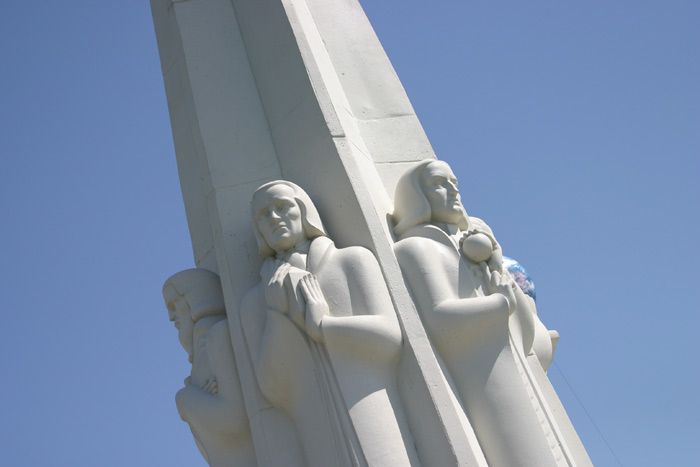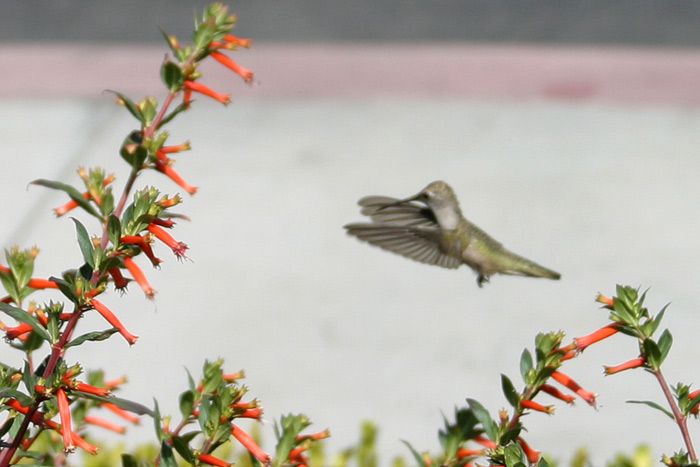 Canadian MiceChatter BC_DisneyGeek is back to show us some more of his beautiful British Columbia
On a long weekend in May, I headed to Ucluelet, which is on the western edge of Vancouver Island, in British Columbia, Canada.
Ucluelet is located at the northern edge of Barkley Sound, northwest of the British Columbia provincial capital, Victoria, on the outer west coast of Vancouver Island. Ucluelet is making the transition from a resource-based economy to a tourism-based economy.

Tourist activities include surfing, fishing, whale watching, kayaking, camping, hiking, storm watching, biking, swimming, and beachcombing. Surfing has become a popular activity among tourists and locals alike. In the summer months, surfers of all levels of experience and ability flock to the surf breaking along Florencia Bay, Wickaninnish Beach and Long Beach in the Pacific Rim National Park Reserve.

The journey begins with an hour-plus ride on BC Ferries: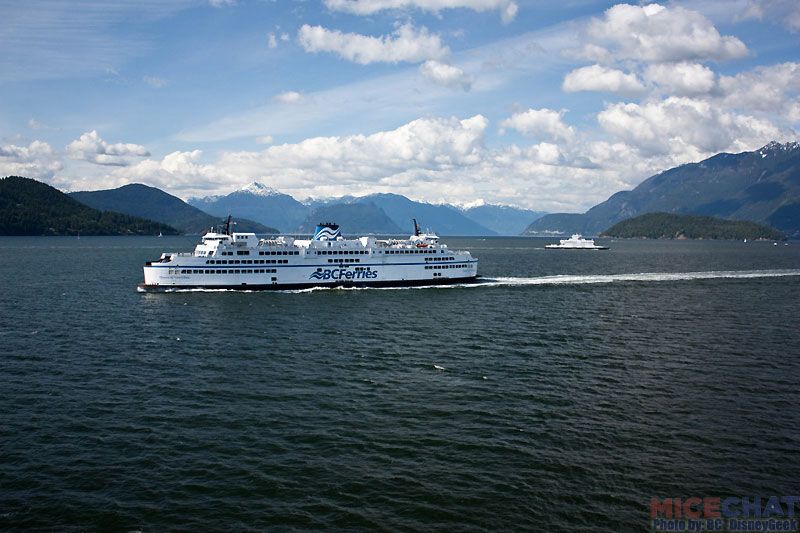 The view from the ferry deck in Horseshoe Bay, just north of Vancouver: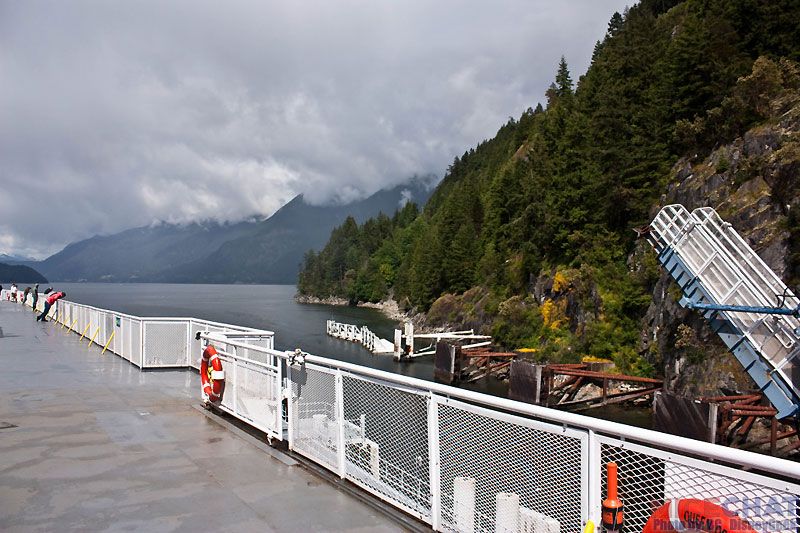 Still waiting to set sail: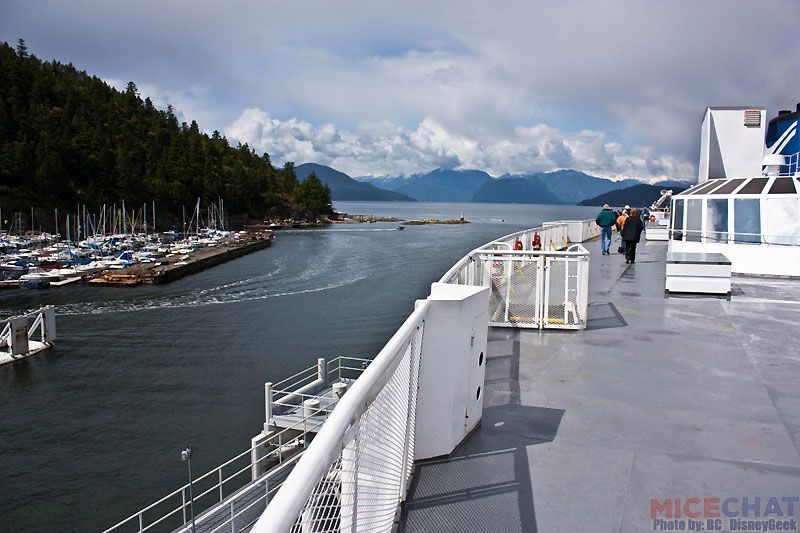 Out on the open ocean: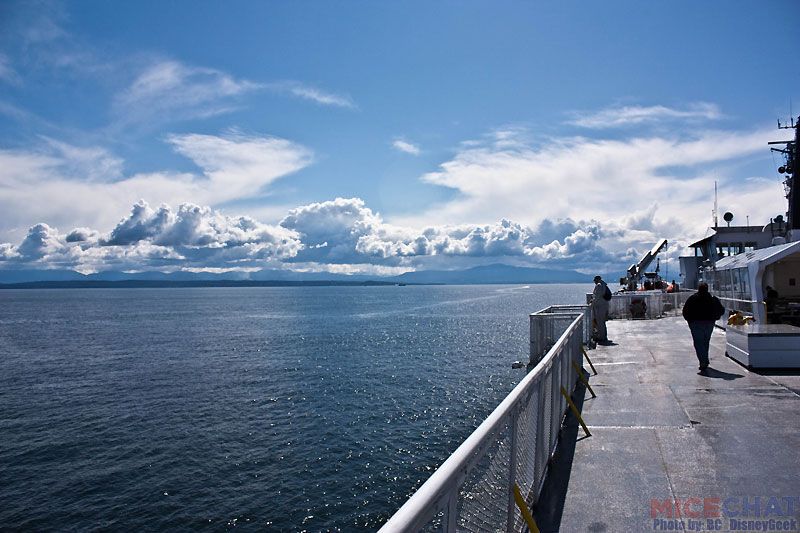 The view en route: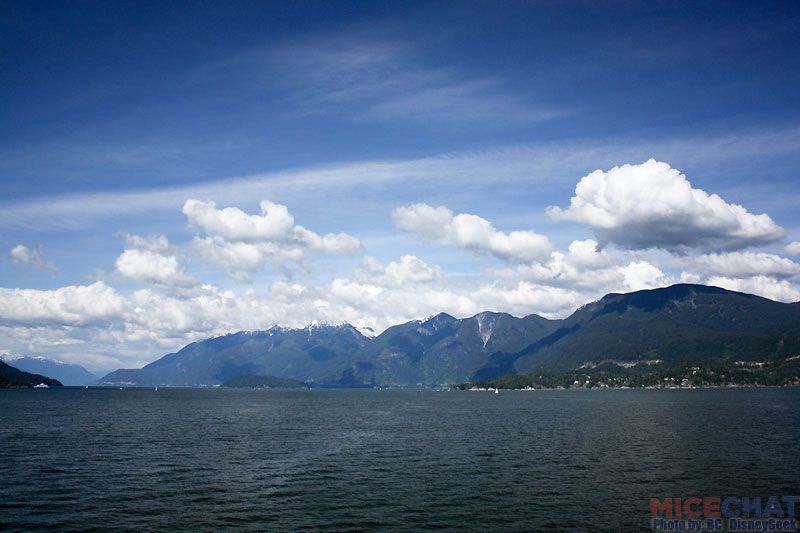 Gotta love the flag-bearing breeze: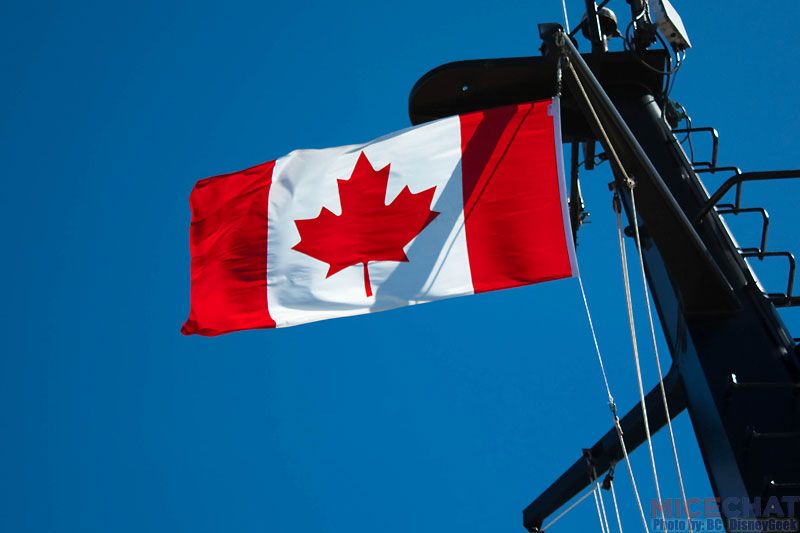 Looking back from the ferry: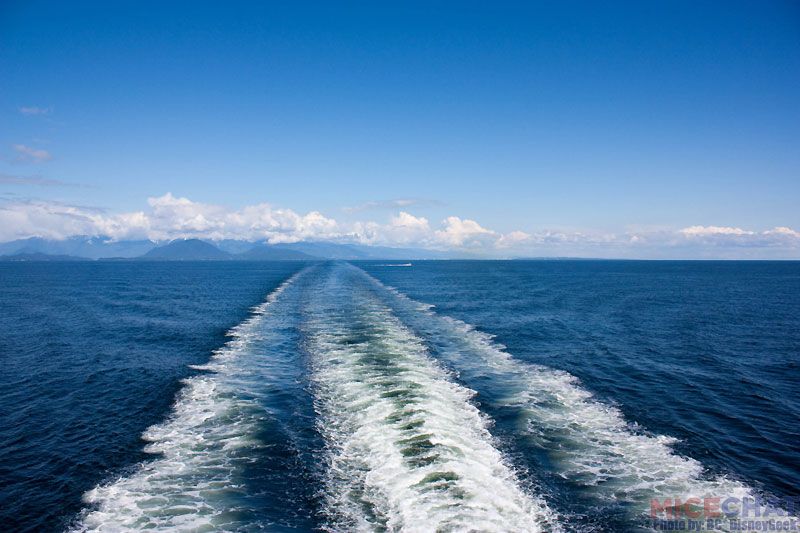 The view as we approach the Nanaimo ferry terminal on Vancouver Island: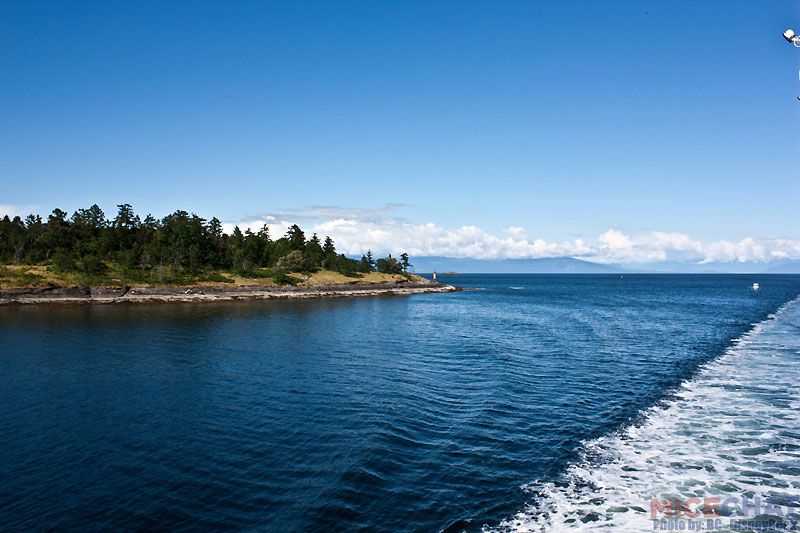 This was at a rest stop, on the three-hour drive from Nanaimo to Ucluelet: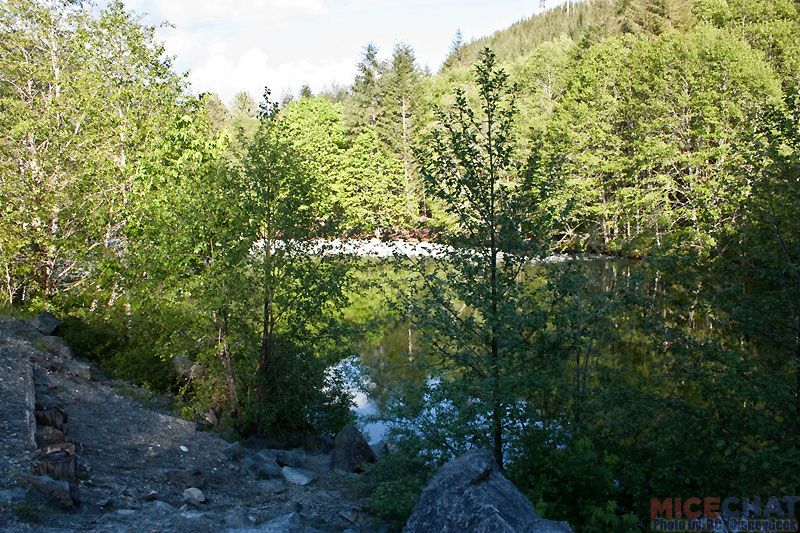 Parked at the rest stop: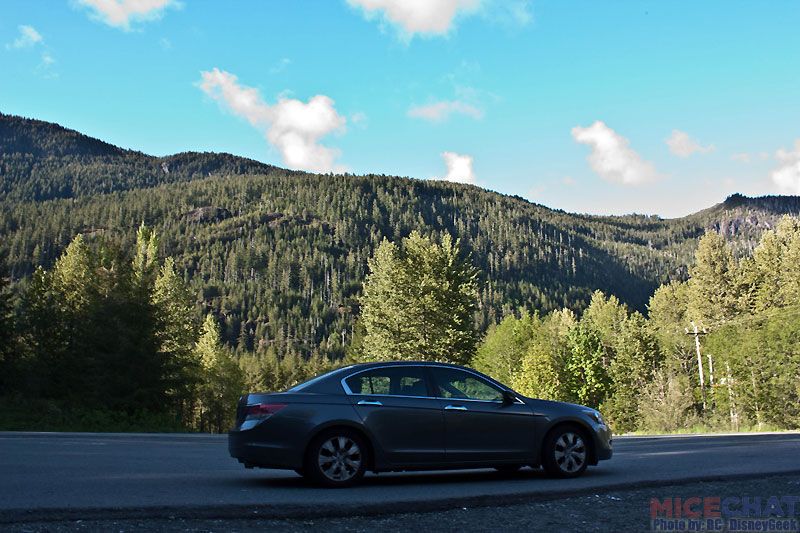 More scenery along the way: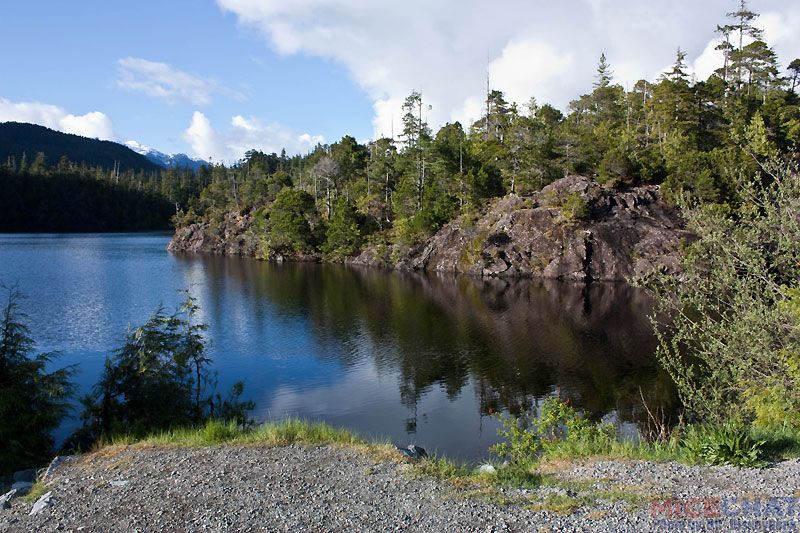 The views on this drive are really breathtaking: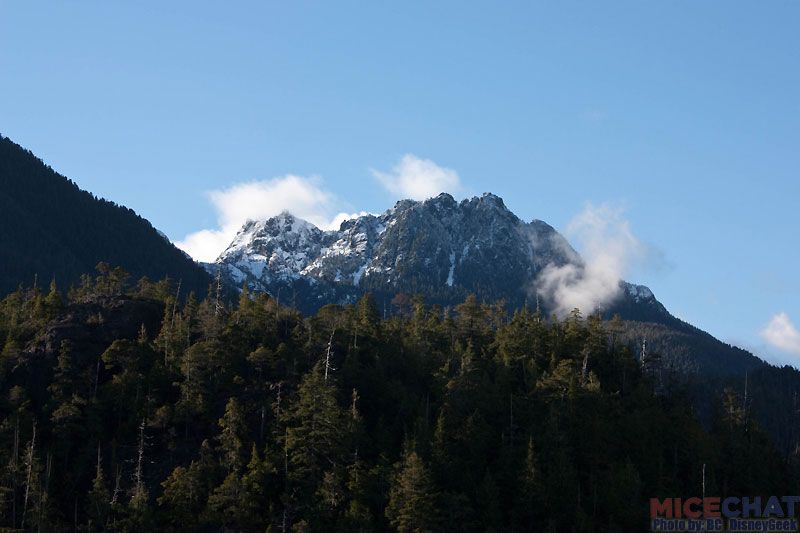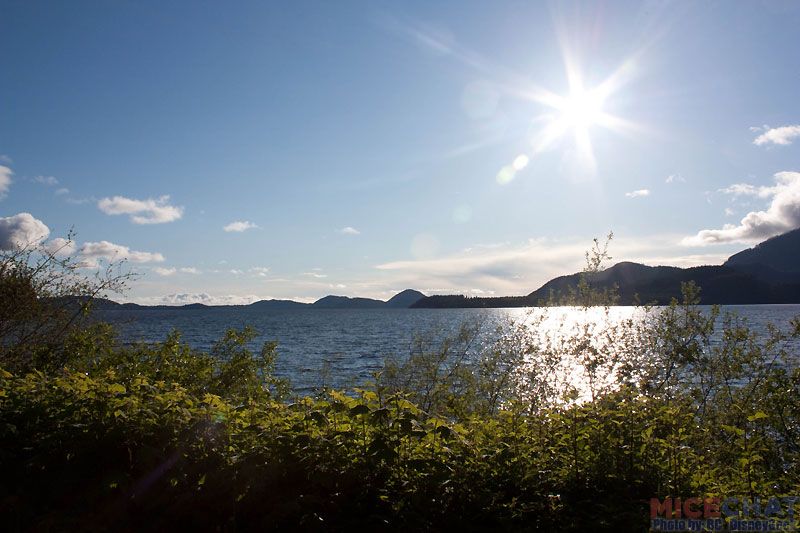 And now we're in Ucluelet. This path takes us from our rental house to the beach: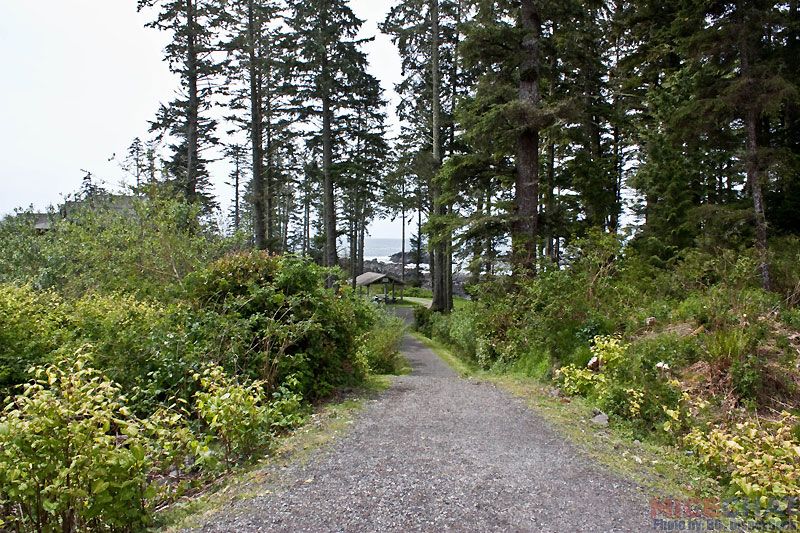 The rocky beach of Ucluelet: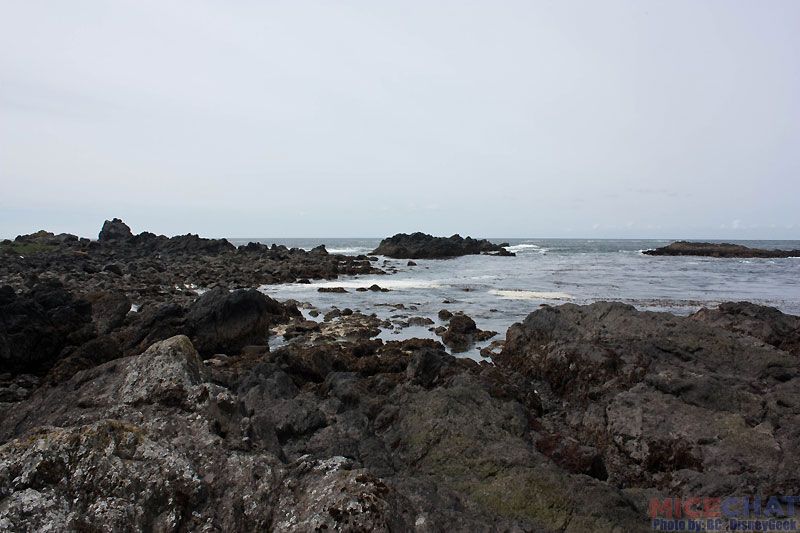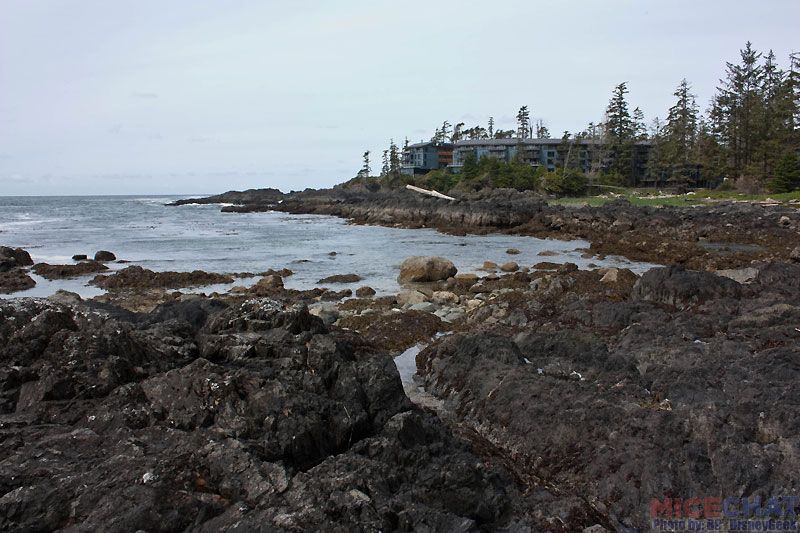 The entrance to one part of the Wild Pacific Trail, which offers forest trails, and and endless supply of ocean views: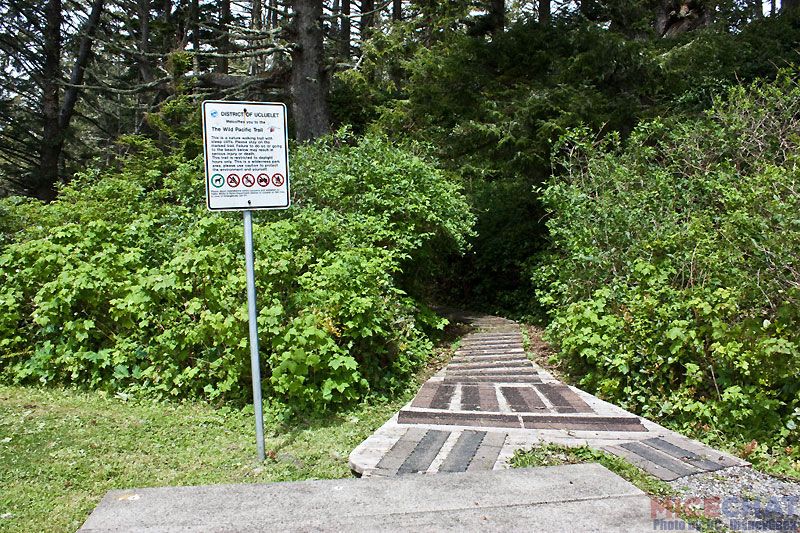 A bridge in the Wild Pacific Trail: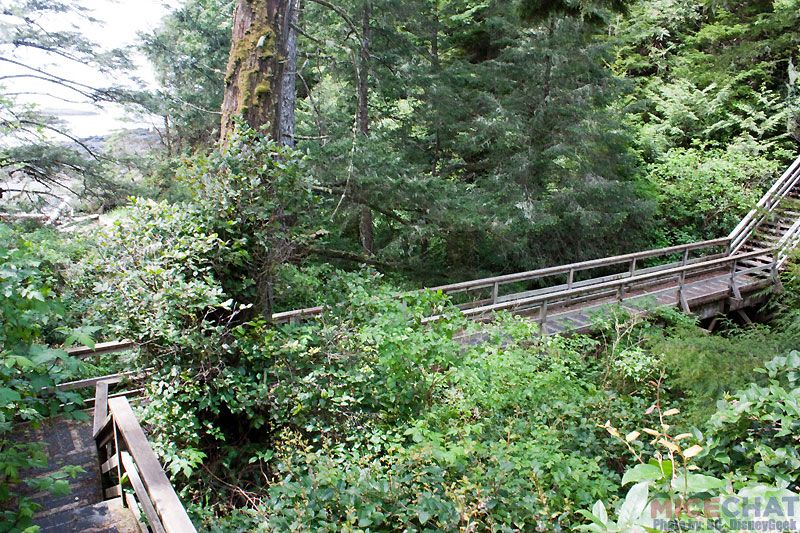 Looking for up-to-date reports from Disneyland
including photos, gossip, park schedules and more?
Visit these MiceChat columns each week:
And that brings us to the end of another week. Our photographers have just enough time to reload their cameras before we see you all again next weekend. Thank you to all of our wonderful readers, and as always, a huge thank you to our amazing team of global photographers, spies, and gossips:
Our thanks to special contributor this week
BC_DisneyGeek
.
Where have YOU been recently? We invite you to share your photos of theme parks or any other destination that may be of interest to our readers. Please feel free to contact me via MiceChat Private Message (screen name Rixter)
or send me an email: oceansiderick@gmail.com.
It is readers like you who make MiceChat such a special place.
Don't miss a single one of MiceChat's Featured Blogs (including the Weekend Update). Add our feed to your favorite feed software or site:
Follow us on Twitter