Thanks for visiting the Weekend Update. Read carefully this week and you'll be rewarded with the sight of giant Kraft Macaroni and Cheese! Where else on the great world wide web will you find such interesting subject matter?
Before we get to the macaroni, however, you'll be treated to beautiful photography from around the world.
Abominable Snowman
spent the day at Disney California Adventure this week and spent quality time setting up some quality shots for your viewing pleasure.
TDLFAN
promised more Universal Studios Singapore this week and boy does he deliver. What a beautiful park!
sir clinksalot
continues his birthday trip report. He stumbled onto pure MiceChat gold: a treasure trove of Pocky.
This week we also have the first installment of
Ian Parkinson and Richard Williams
' latest cruise. First stop: Madiera, Portugal. Then we cap it all off with vintage post card images from
disneylandpostcards.net
.
Warning! I can't guarantee how you will react to the photo of giant Macaroni and Cheese. You might want to have a snack readily available.
Have a great weekend.
Check out these beautiful images taken in Disney California Adventure by Abominable Snowman on Wednesday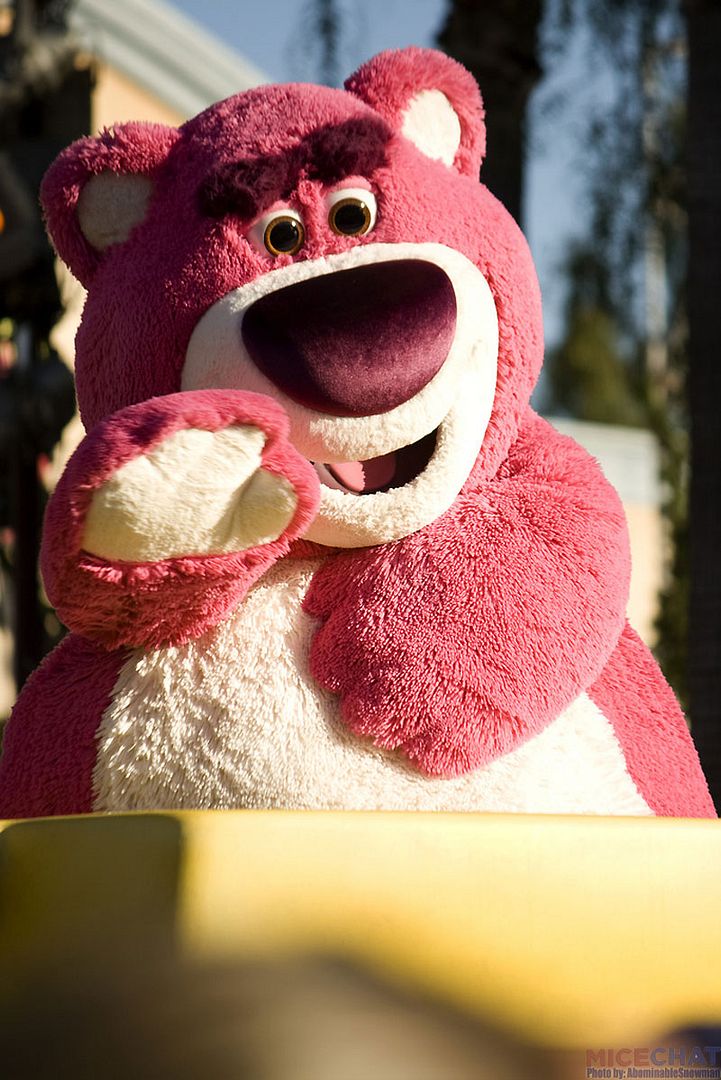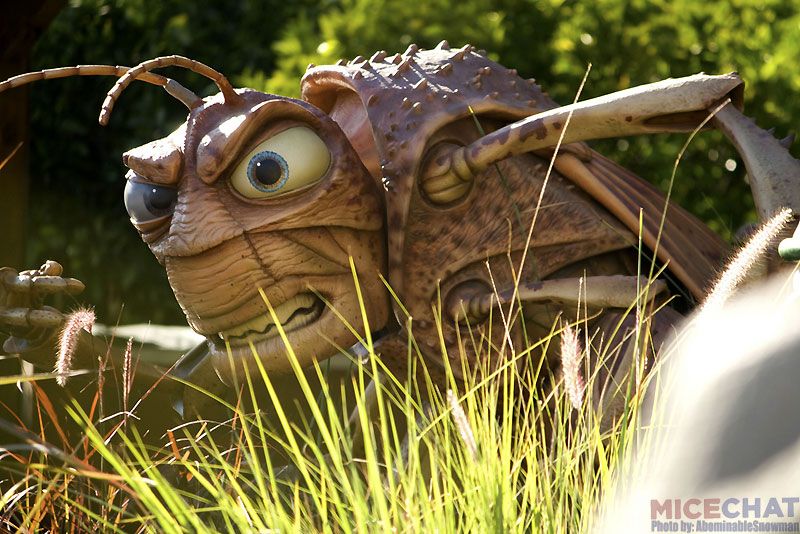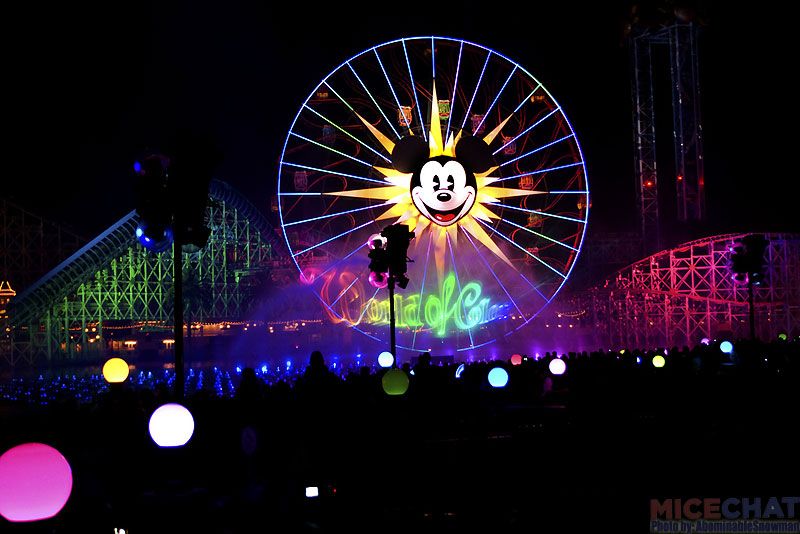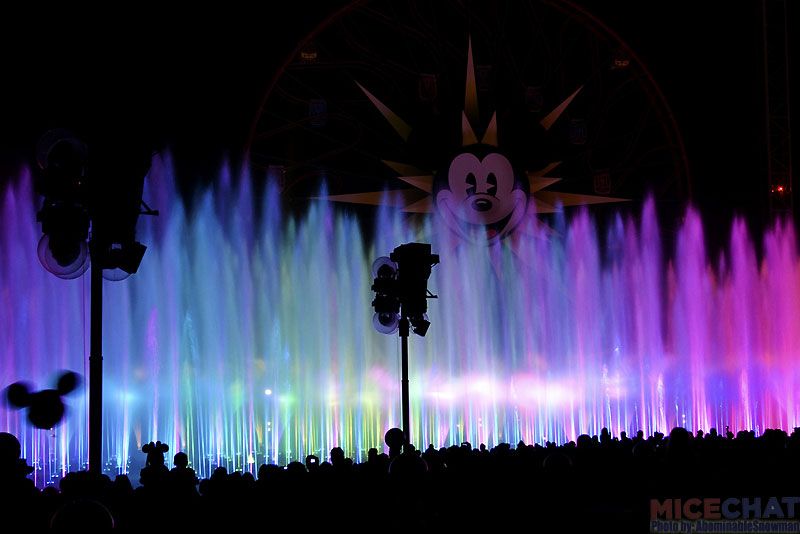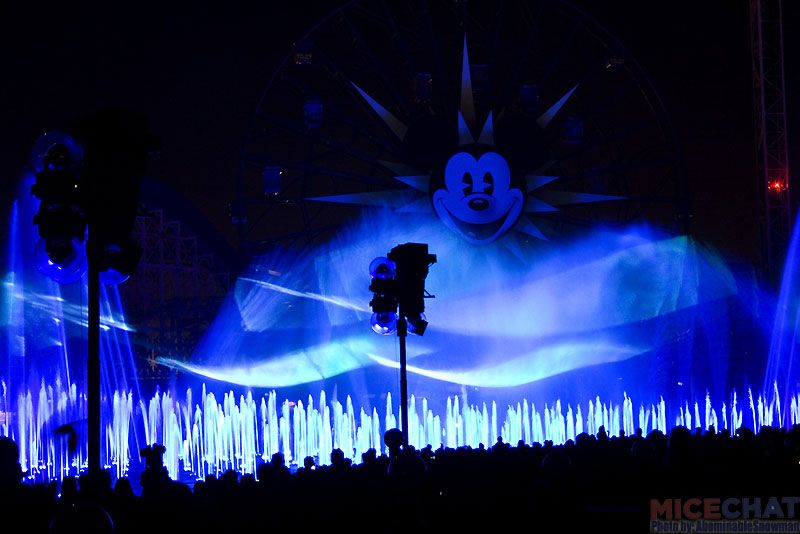 Can you spot Rixter, MickeyMaxx and MonorailMan in this photo?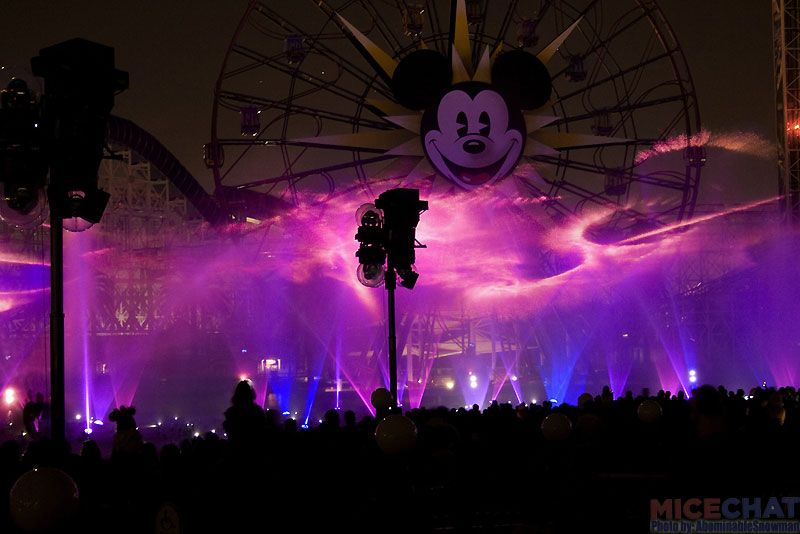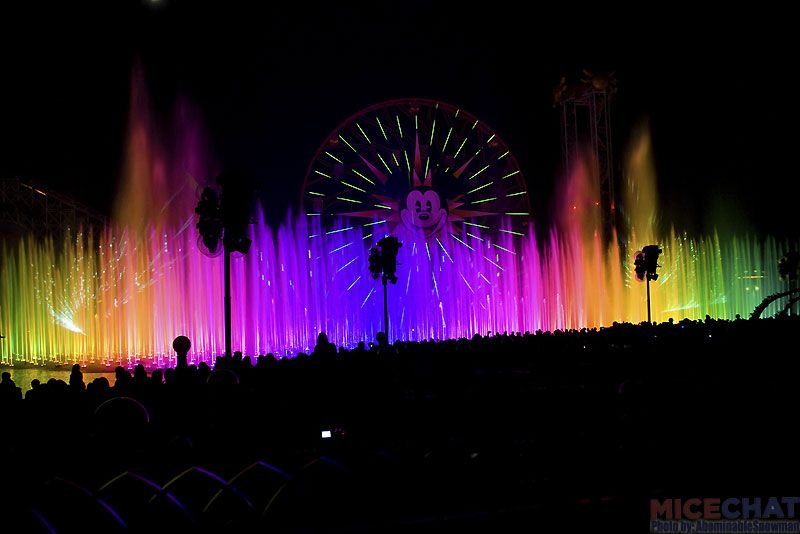 TDLFAN returns with Part 2 of the comprehensive report from UNIVERSAL STUDIOS SINGAPORE
This week... a visit to Madagascar, Universal Singapore's exclusive land, plus we get a very quick preview of what we may be seeing in the coming weeks as we take a clockwise trip around this lovely new studios park.
When you enter Universal Studios Singapore... you go back in time to the golden days of Hollywood, then make a left... and you arrive in Madagascar!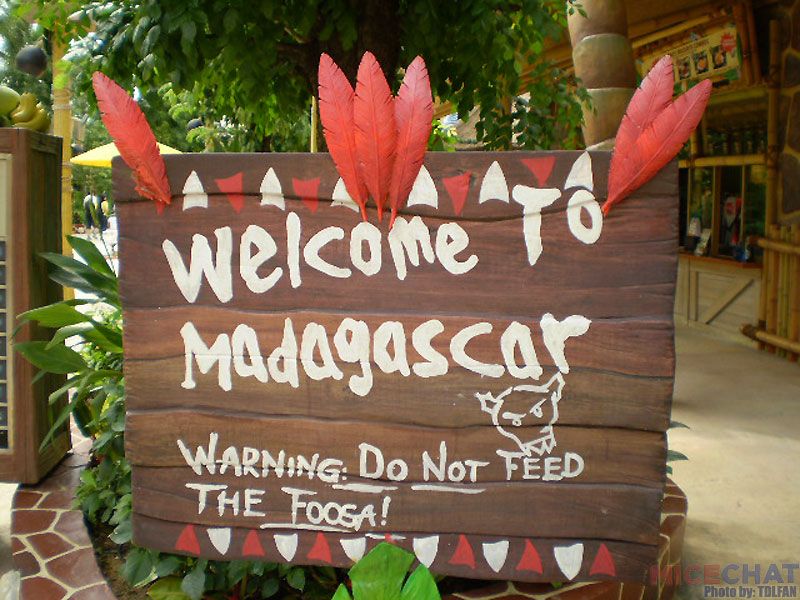 Madagascar is a lovely tropical-themed area of Universal Singapore, and has been designed in such a way that it transports you to some far away tropical place... like I would imagine the island nation of Madagascar would be. The humid hot weather of Singapore lends itself well to the overall feel of this exclusive Universal Singapore land. Madagascar is filled with cute references and theming that is worthy of any Disneyland Park. Sadly, Madagascar is also a bit incomplete. Their main attraction has not opened to the public yet, but even with that bit of disappointment.. there are some other things to see and do. As of now.. Madagascar offers one ride, one restaurant, one shop and a snack bar... all in very nice tropical settings. So without further ado... Let's explore Madagascar!
Upon entering Madagascar, this huge cargo ship welcomes guests. It's almost as if this huge ship has run aground onto a tropical beach area... (in reality, this is the facade of the building enclosing Madagascar's coming soon attraction called....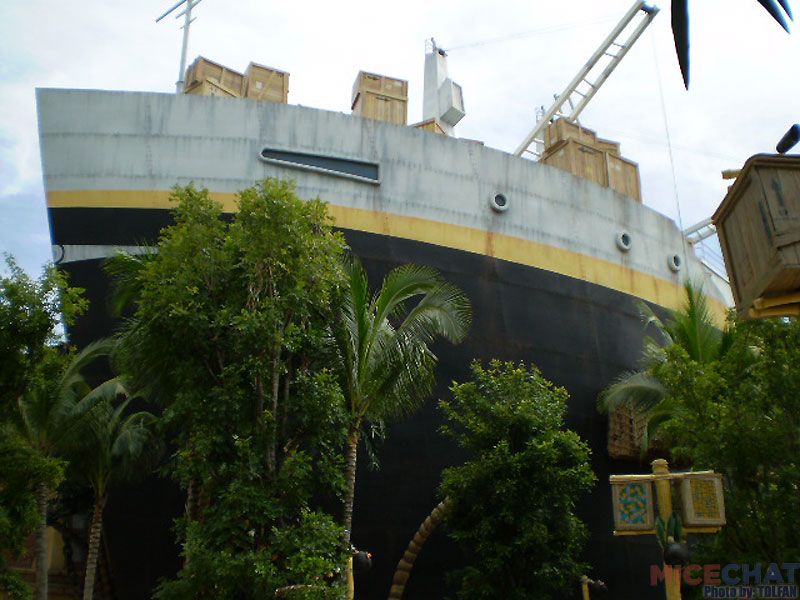 ..."Madagascar: A Crate Adventure"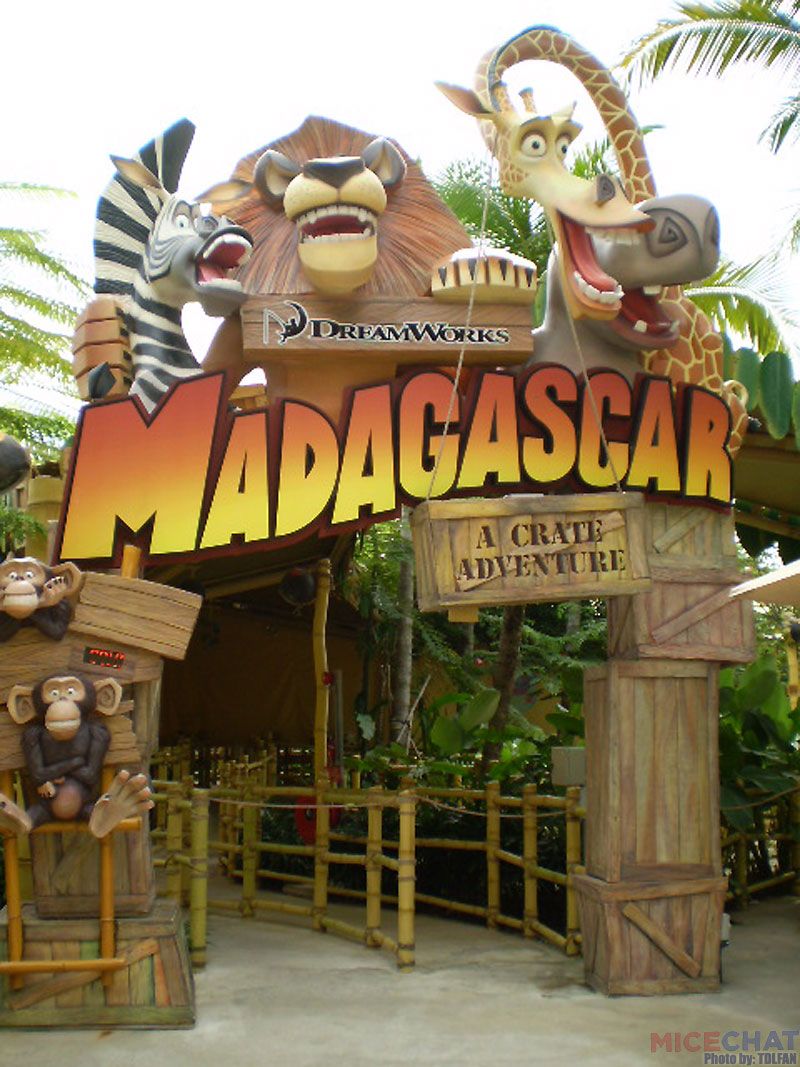 For what we have heard, this is supposed to be a fabulous boat journey.. very colorful and joyous. Of course, that remains to be seen when it opens... but this has been touted as a potential major ride at this park. If the size of the cargo ship is any indication.. the spectacle inside the show/ride building should be grand... but, we'll have to wait.
Below, is the waiting area for the "Madagascar: A Crate Adventure" ride.
At the conclusion of the ride, guests will be able to purchase their in-ride photo at this location.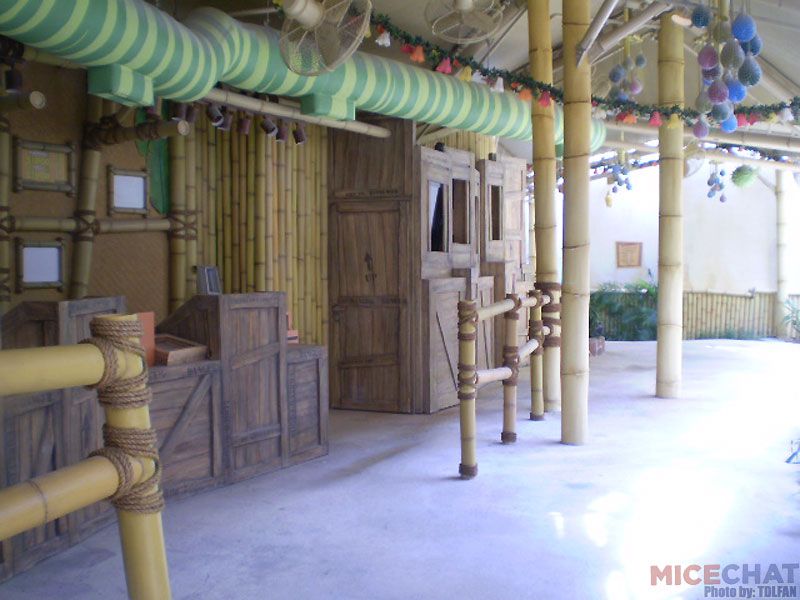 Next to "Madagascar: A Crate Adventure" we find the land's only counter service restaurant, which is called Casa Del Wild. This lovely restaurant borrows some thematic elements from Islands Of Adventure's Mythos, but on a smaller scale. While it is hard to appreciate on this photo, there are cascading waterfalls down the side of the building on either side of the main entrance.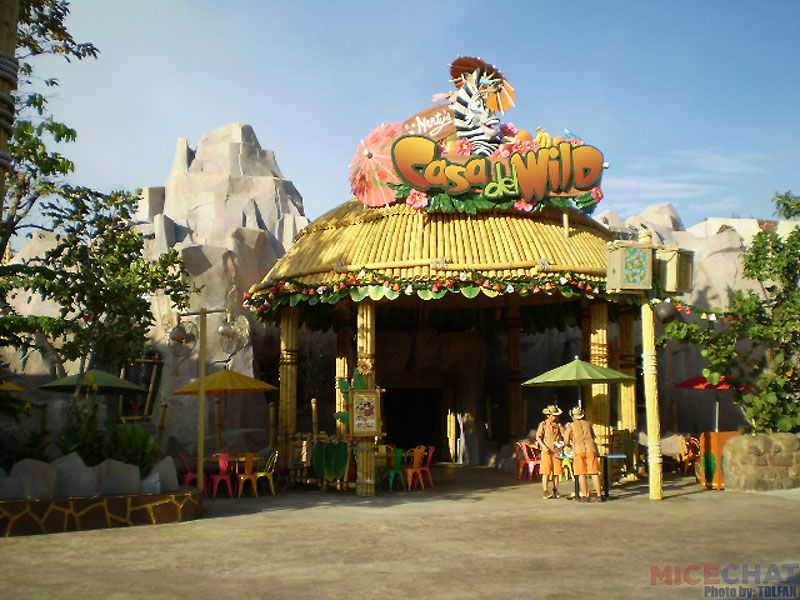 Once you enter "Casa Del Wild".. you go down this cave towards the counter area. Please note the banana leaf fans and lovely lamps.
One of the main indoor dining areas feature a lovely and very animated water fixture, and continues the "falling water" theming of the restaurant. Very lovely area in my opinion.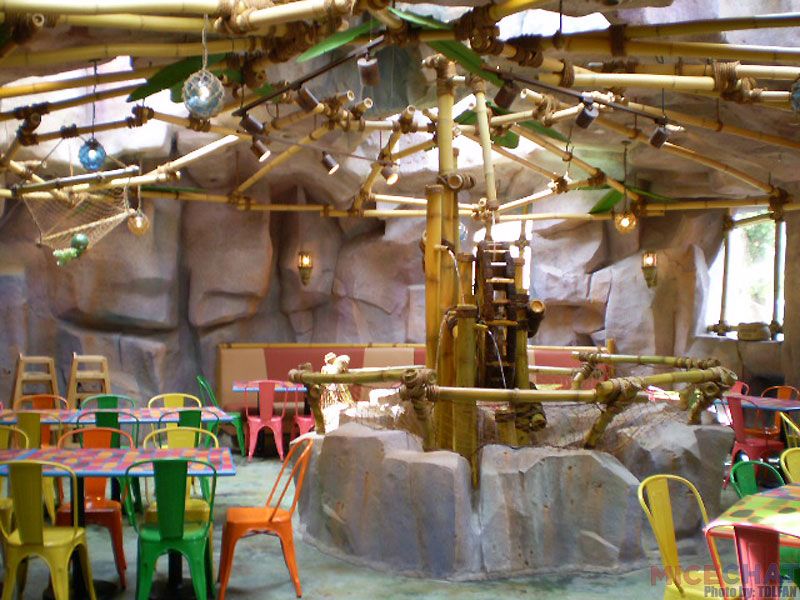 The casual buffet counter style area, and the menu features some tropical selections as well as some interesting south asian fare.
Murals decorate the restaurant as well... Gotta love the fans and light fixtures.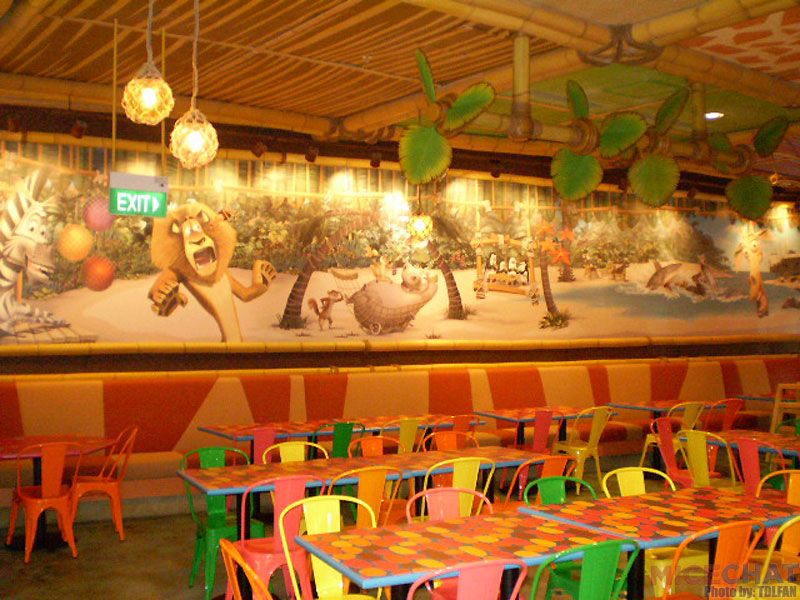 Nearby... Penguin Mercantile sells exclusive Madagascar items, and the shop's theming continues the unifying lush tropical feel of the land..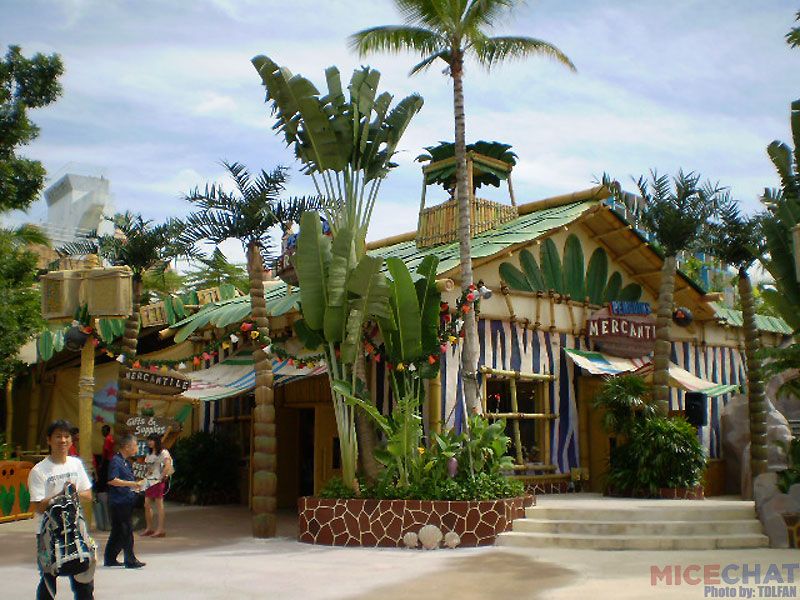 Marquee for the shop. Also, note the string of lights? These lights are strung all over the Madagascar area. They are colorful and give the area a most festive feel.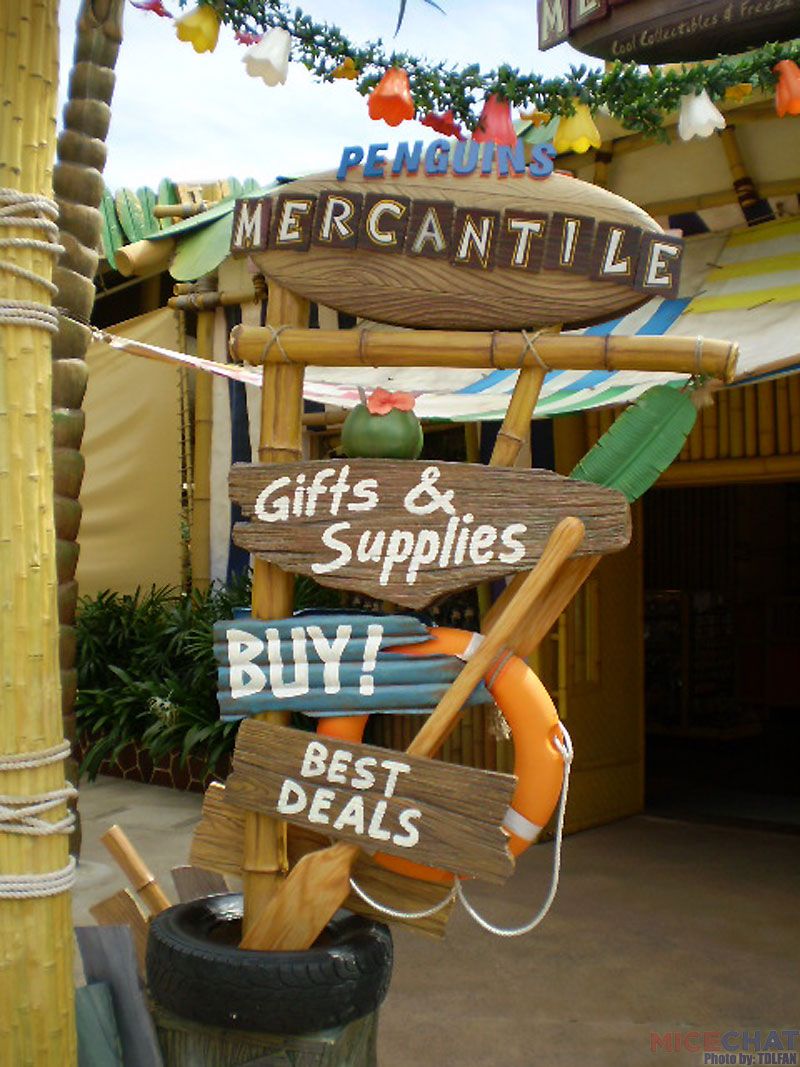 Inside the gift shop... the crate theming continues. Look at the lamps.. banana plants again. That's a happy penguin.. I assume these animal characters are in the movie (Sorry: TDLFAN has not seen the movie "Madagascar" yet.)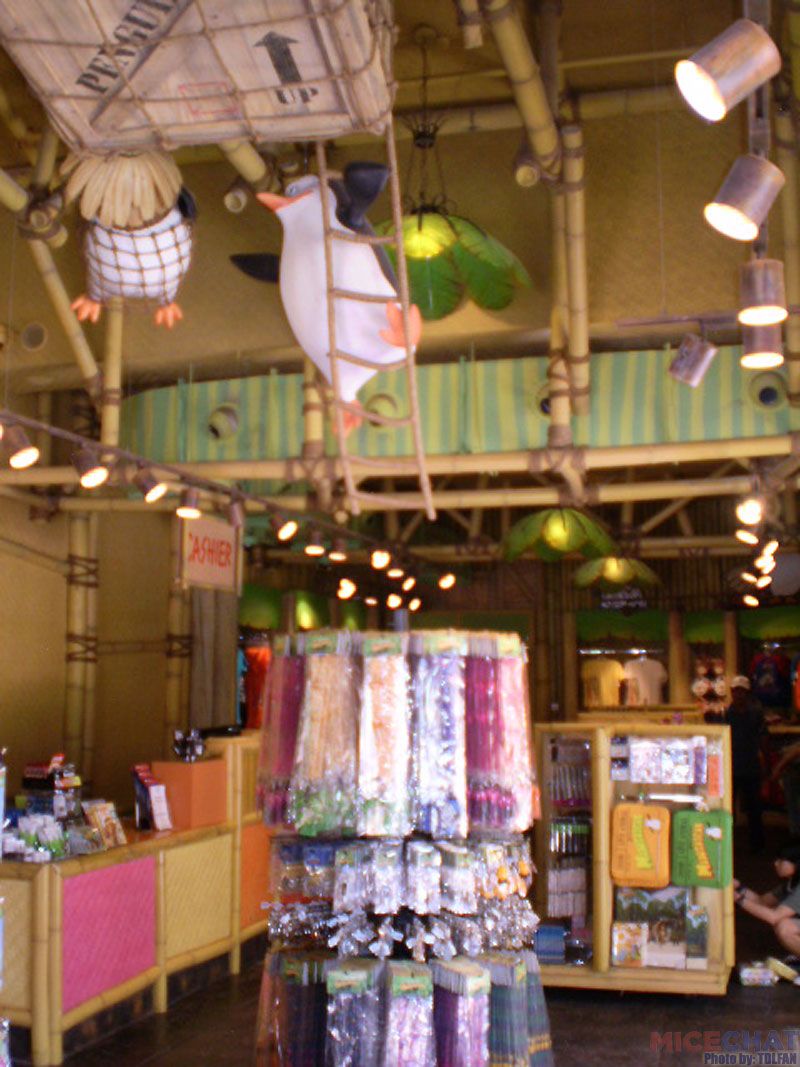 The merchandise sold here is definitely tropical.. bathing suits, hawaiian shorts, hula skirts and leis..etc etc... plus a nice selection of Teeshirts.. like the ones below...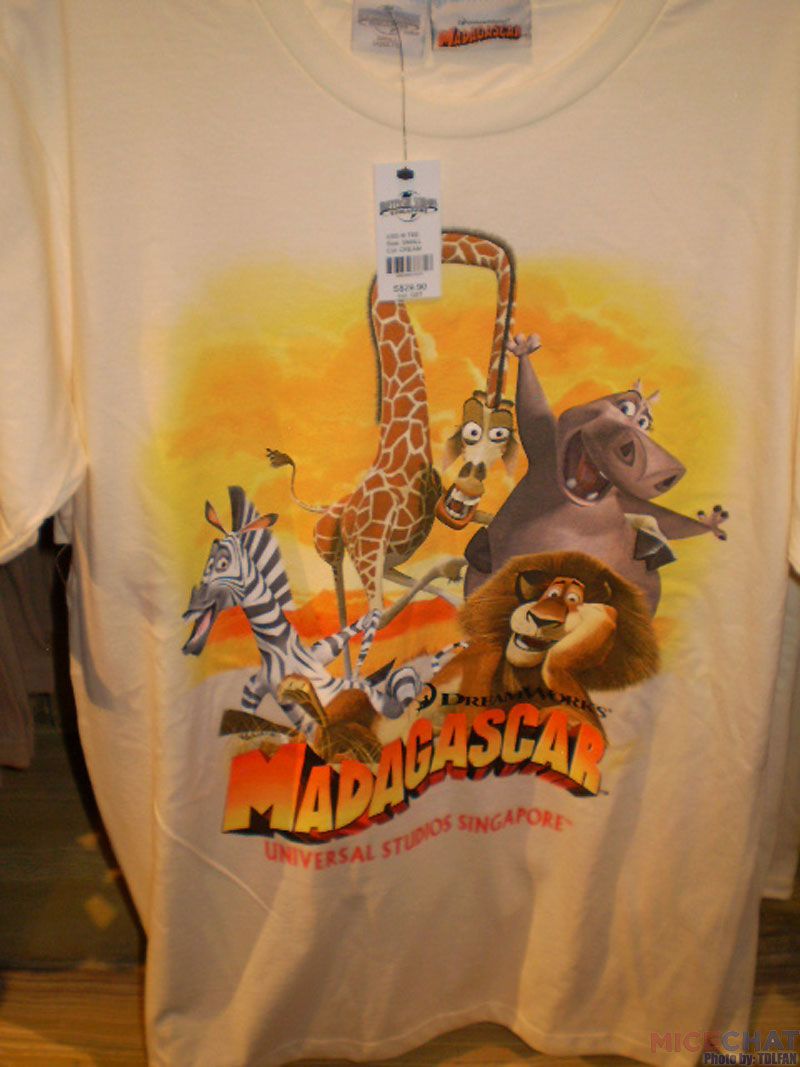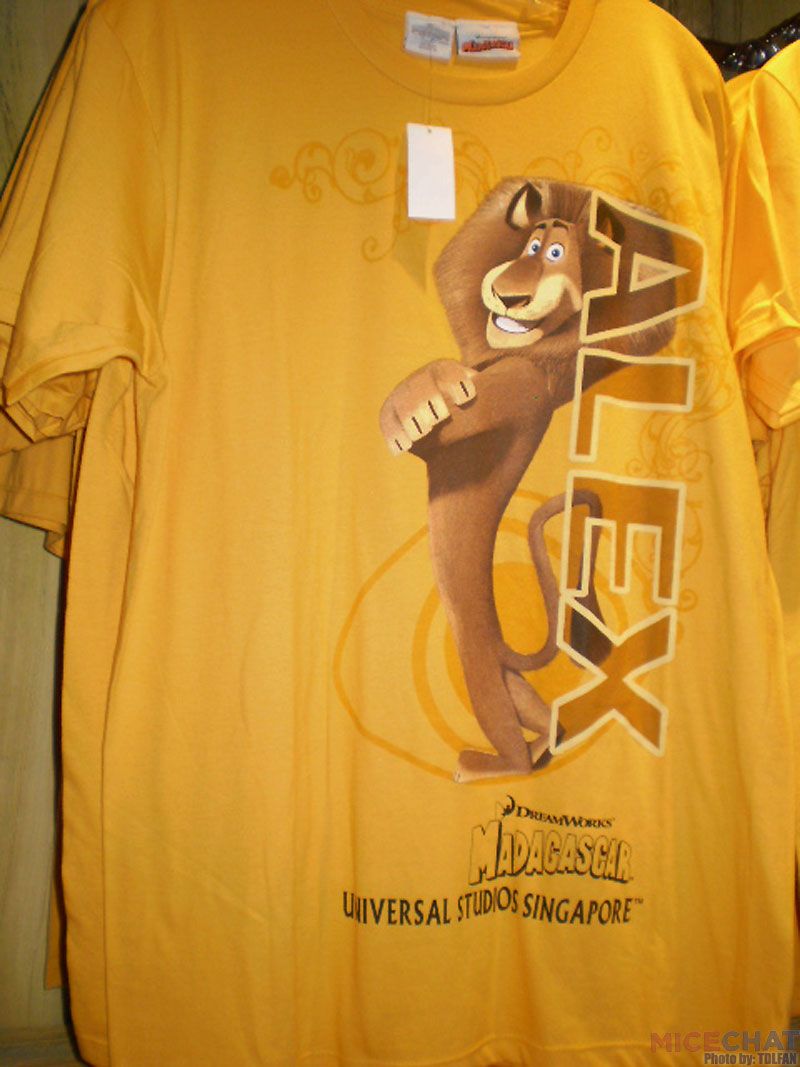 "Gloria's Snack Shack" is there in case you need a small snack to go... drinks, wraps, and other munchies are sold here... next to that lovely tall tree (which is about 4-5 stories high). Please note: an airplane has crashed on top of the tall tree and the pilot hangs for dear life (not seen here).
Sample of items sold at Gloria's... like the Rumble in the Jungle fixed menu...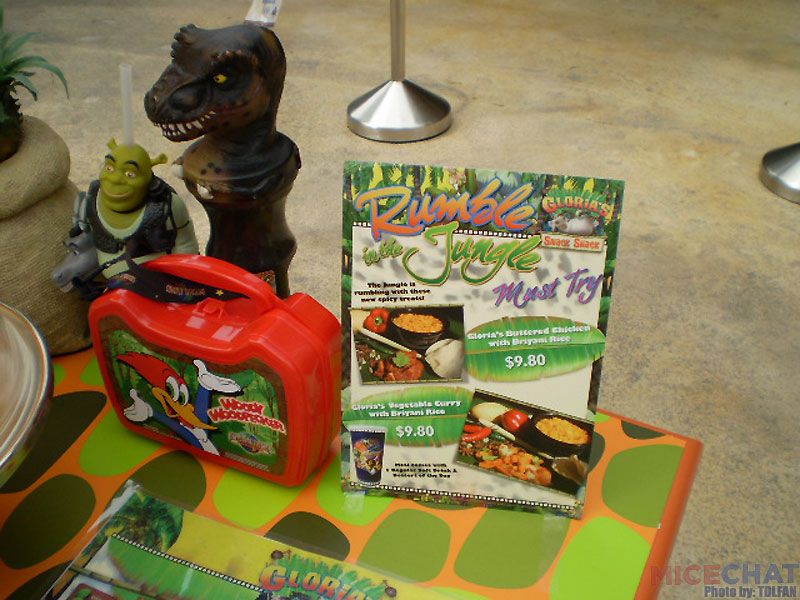 Gloria's Snack Shack outdoor seating area..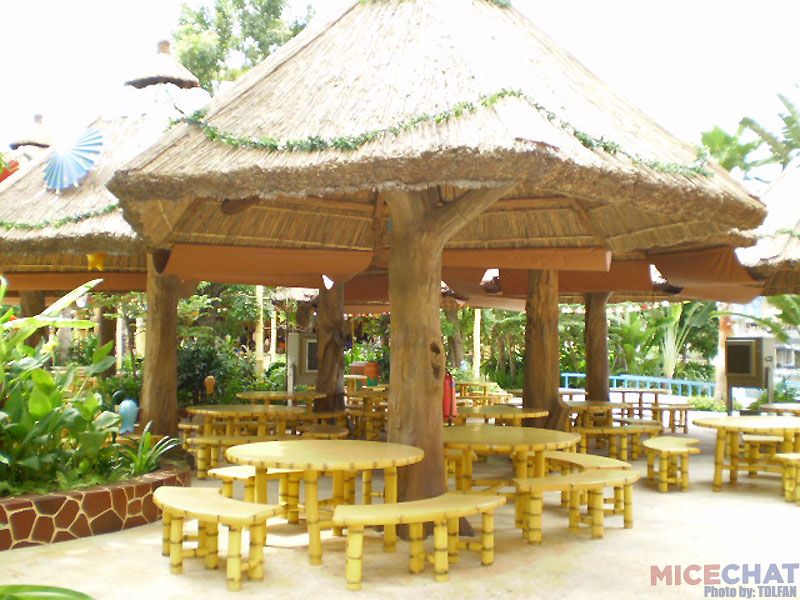 Like any respectful Disney park.. Universal Singapore is filled with cute little touches that exceed expectations.. like these prints on the floor.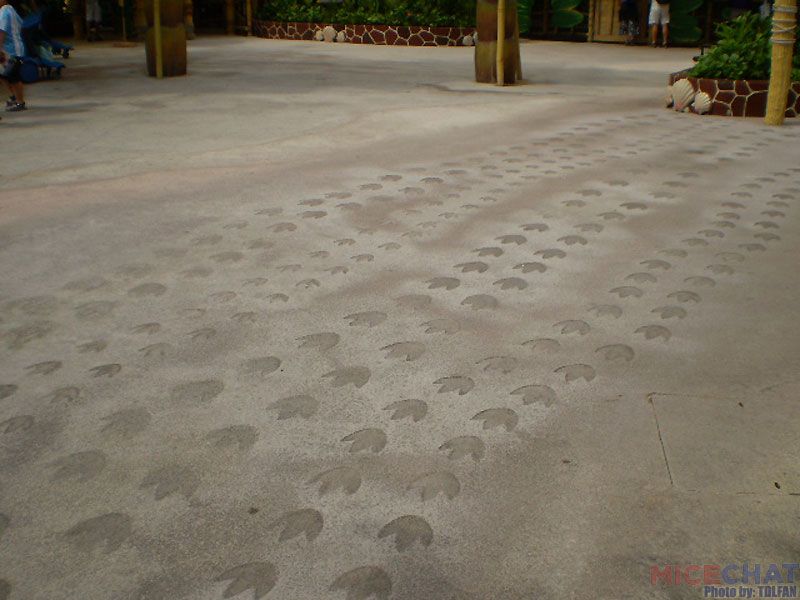 Near Gloria's... the lovely "King Julien's Beach Party Go-Round" delights guests of all ages. Please note again... palm trees appear to be twisted and holding signs of so... this is a prevalent style of theming in this area. Very interesting. The canopy above the merry go-round appears to be held up by palm trees and covered with more banana leaves.. It's so nicely done. TDLFAN was just delighted at the lushness of the theming.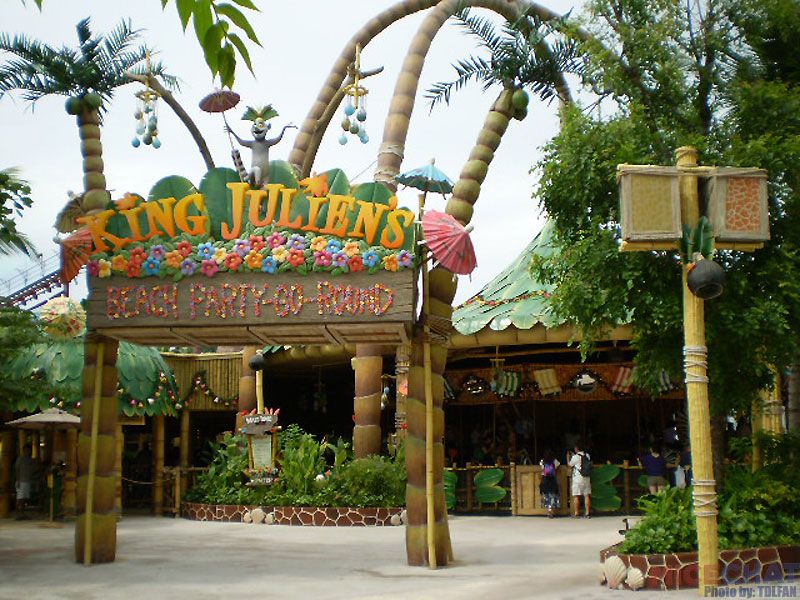 Mischevious monkees all over the land.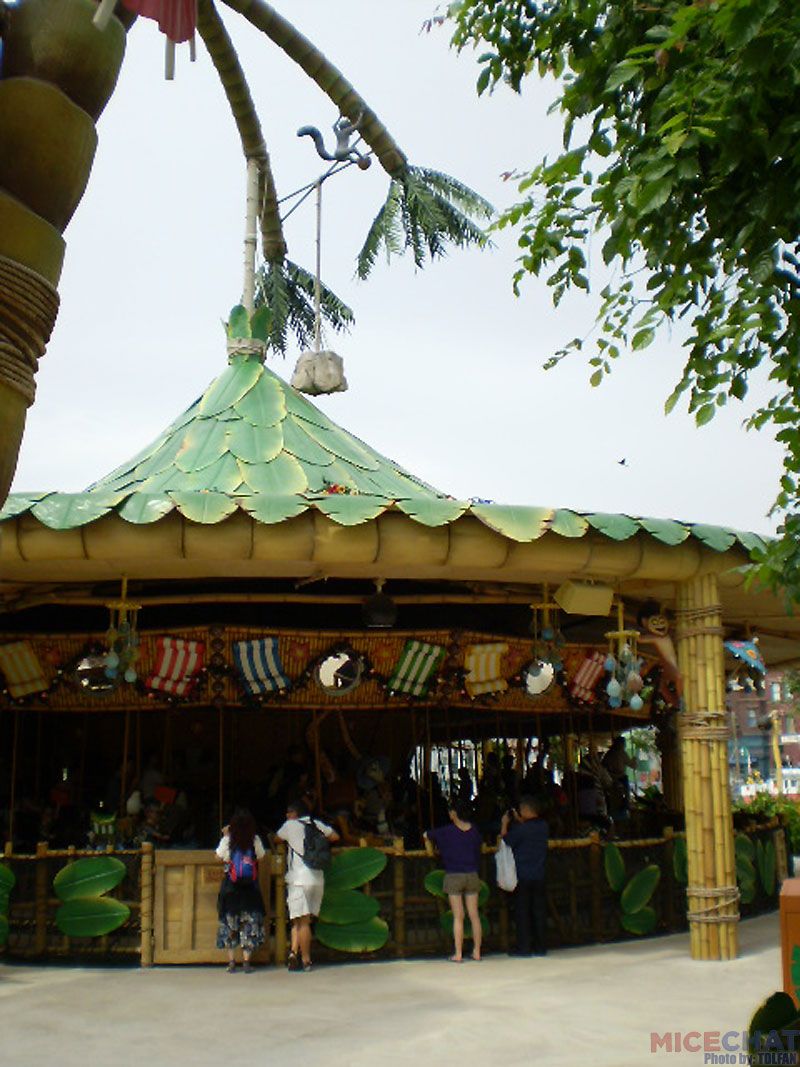 Again, the carrousel is filled with cute eye candy, such as the monkee, unbrellas and light fixtures... and just makes what could be a bland carny ride, delightful. No painted facades here as is the case with Mulhulland madness or Primeval Swirl...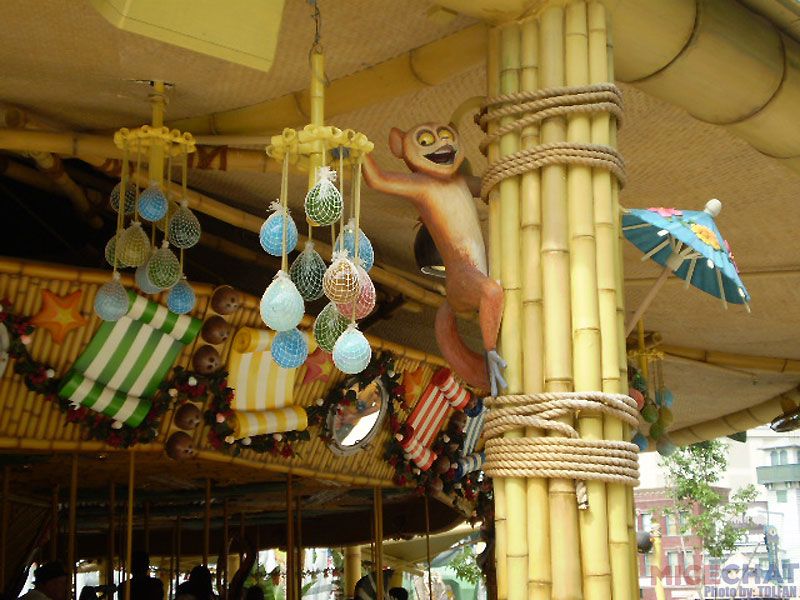 Nice touch and it brings the point across! Mind your steps please.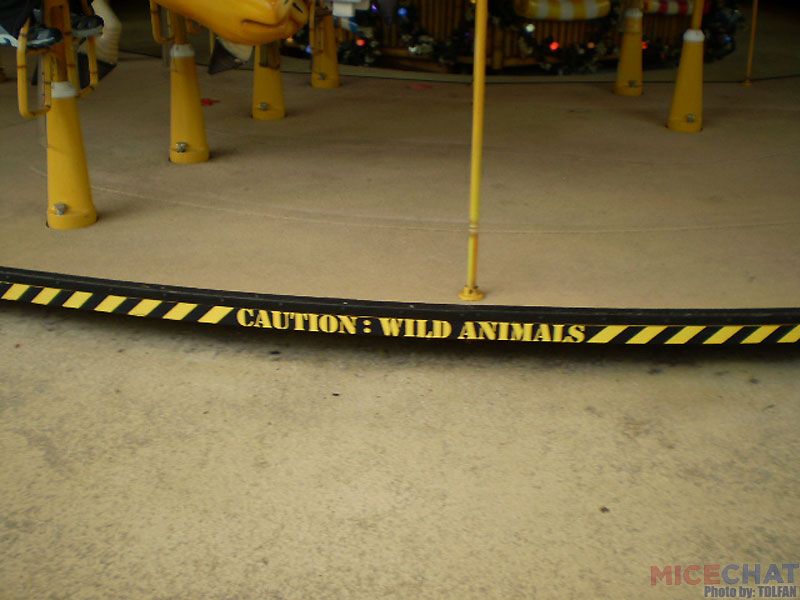 Remember, this is a beach party in the round.. star fish and beach chairs galore!!!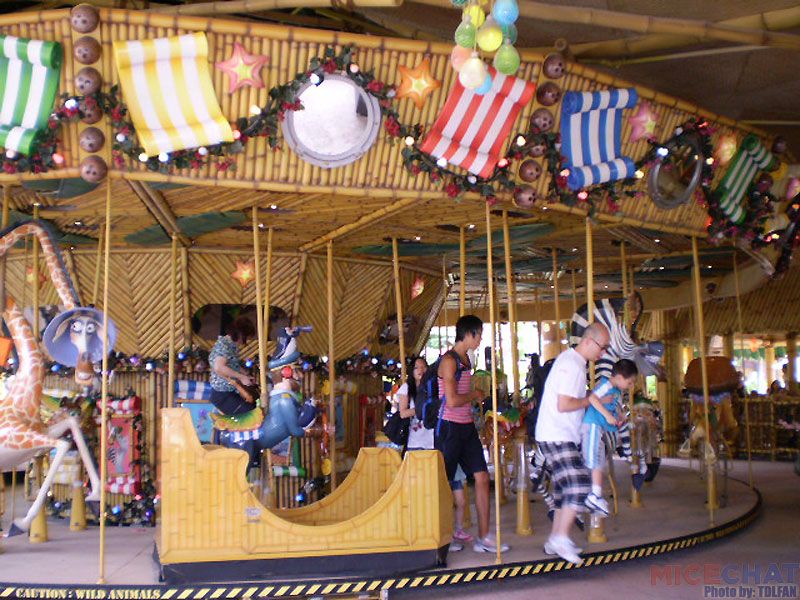 The characters from Madagascar are the stars of the merry go-round... Meticulously crafted and overall joyful. Gotta love those character facial expressions.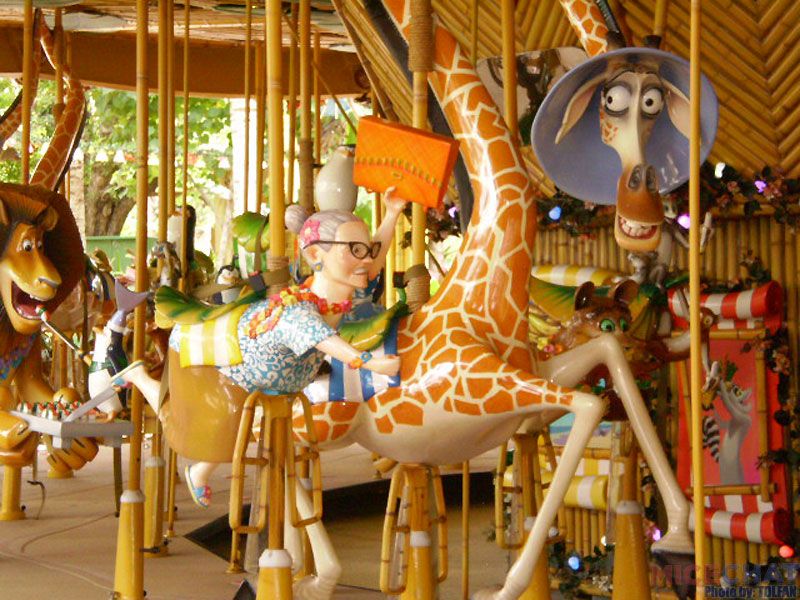 A closer look at the merry go-round marquee.. Again, NO cardboard signs here. TDLFAN was quite impressed.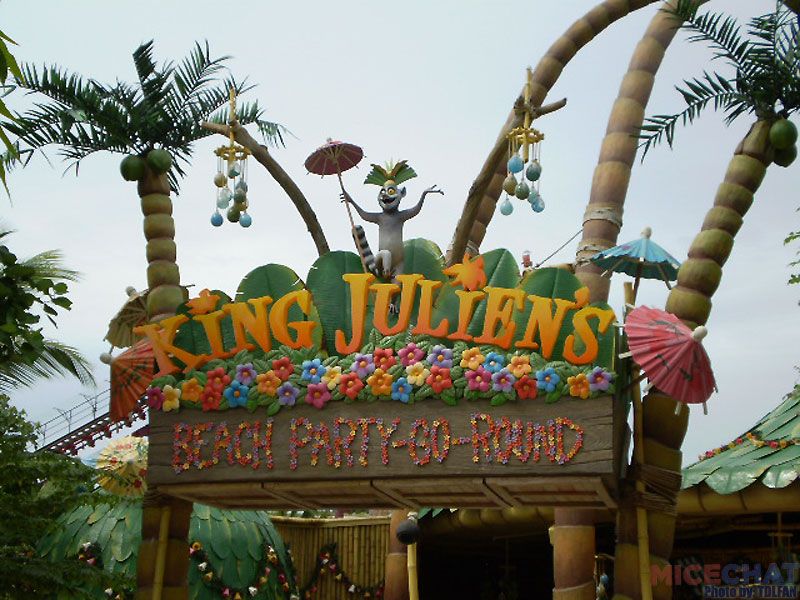 Covered walkways offer much appreciated refuge from the sun and inclement weather.. and there are those string lights that criss-cross all over madagascar.
Real Flora also adds immensely to the lush tropical feel here.. and the flowers are just gorgeous.
Lamp posts look like coconut shells.... attached to bamboo trees. Again, excellent theming here.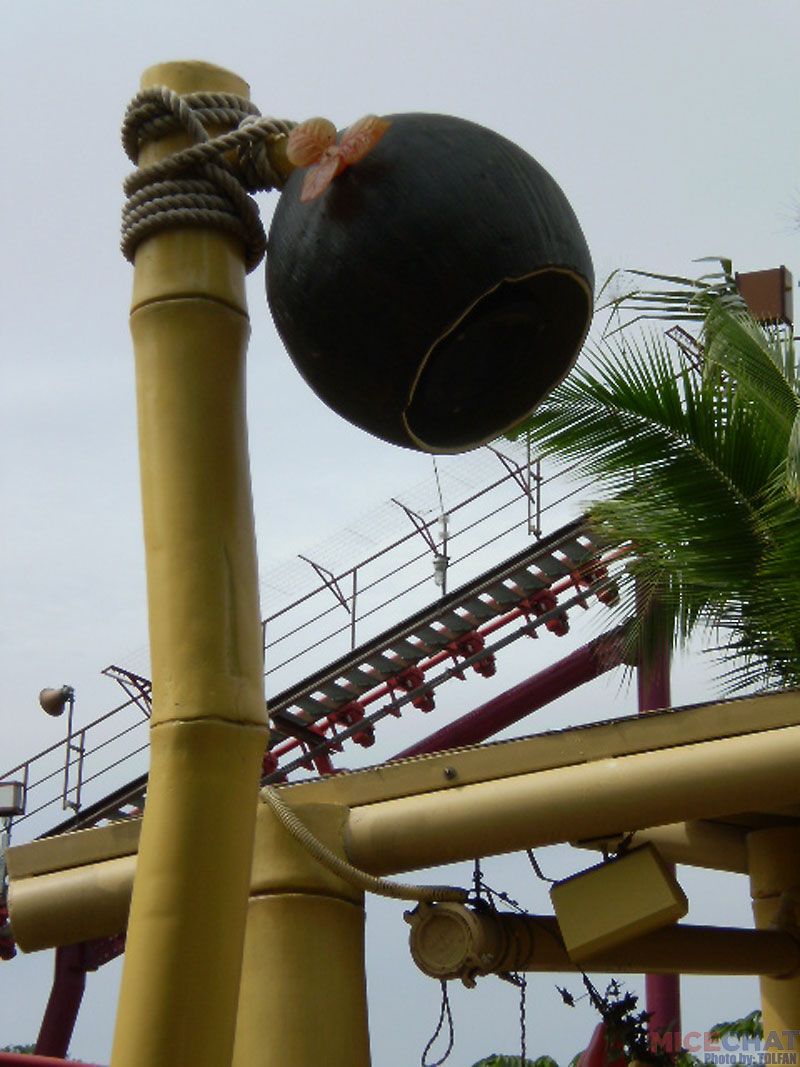 Attention to details... look at these benches. That's a quality park IMHO.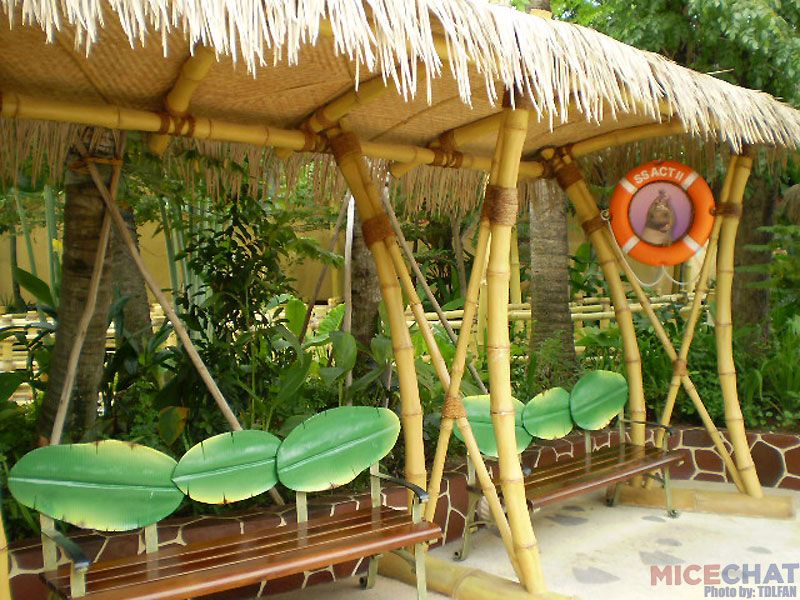 This photo spot is a must do for any family photo souvenir. You can have your picture taken by one of the photographers and pick it up at the Camera store in Hollywood at the end of the day (for a nominal fee of course), and the photographers will also take a picture with your personal camera. They also have a small stage where a musical show plays in the area.. but sadly.. I was not able to catch it this time around.. Think Streetmosphere entertainment which is crucial to the elements of theme at any "themed" park.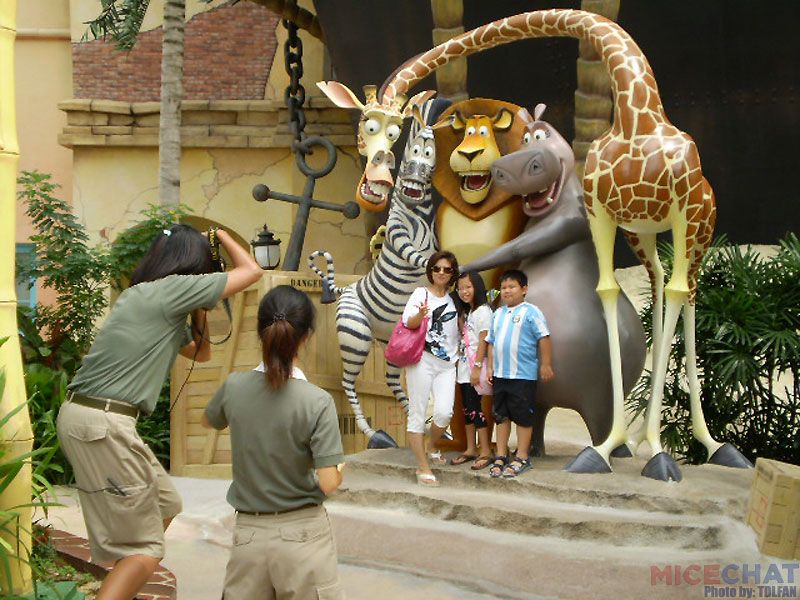 As you can see... Madagascar is not a very big area of the park.. but it's lushly themed and pleasant to stroll and play in... and when you find yourself at the cross point between Hollywood and Madagascar, right by the park's lagoon.. you can look around and get a small preview of the many adventures awaiting you at Universal Studios Singapore...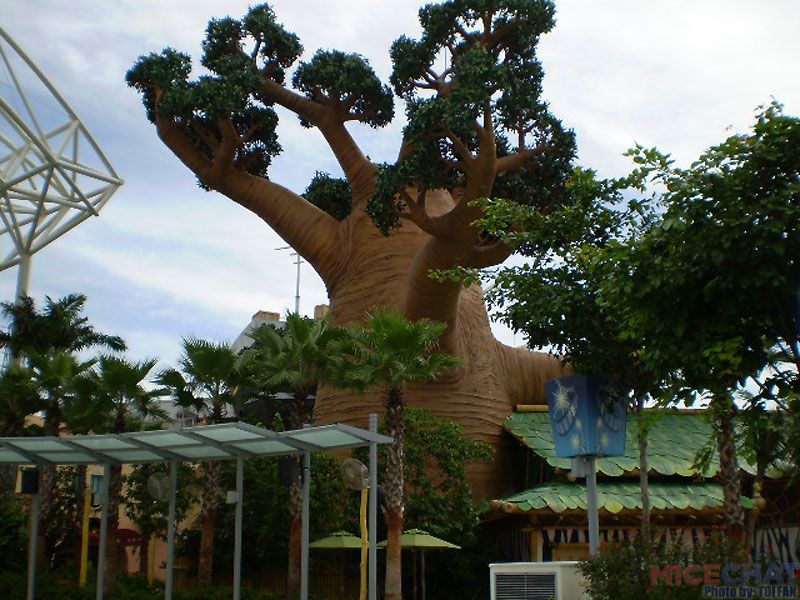 Madagascar to the left by the lagoon....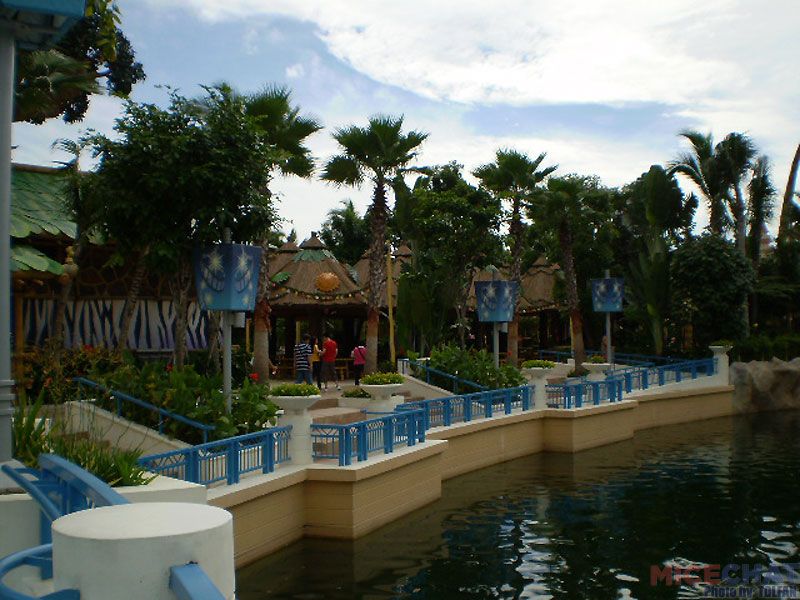 The Lost World in the background..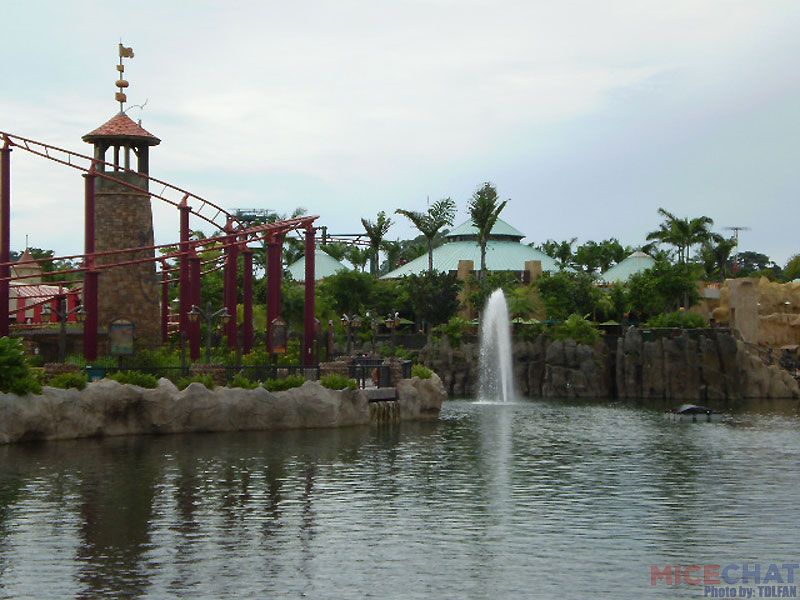 Egypt to the center...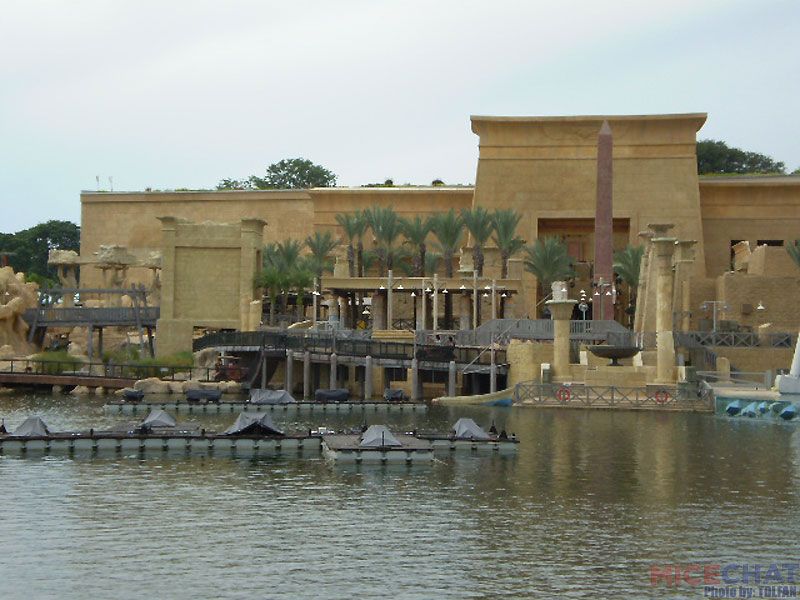 Sci-Fi City to the far right....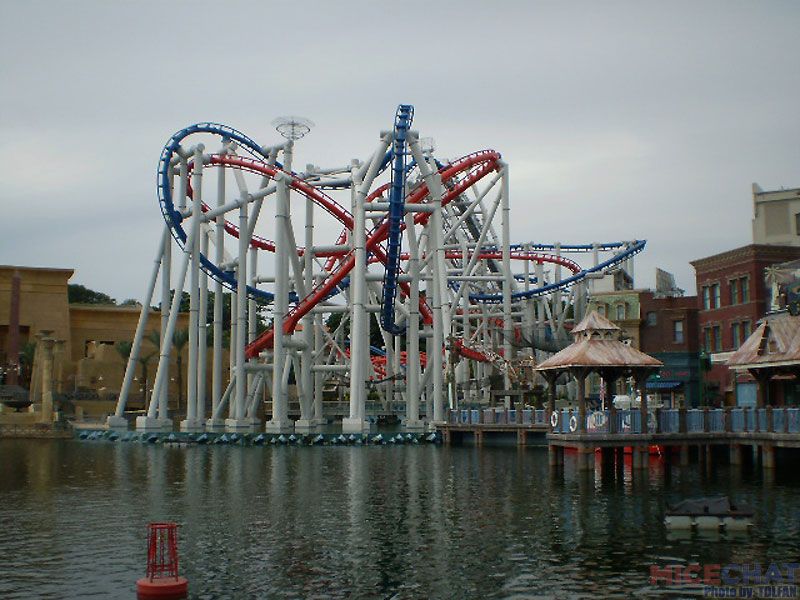 New York to the immediate right side of Hollywood..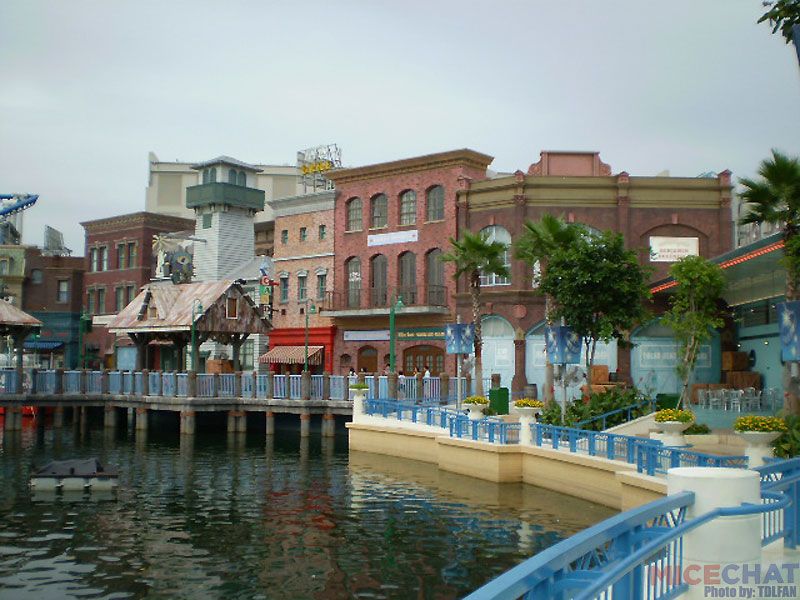 Mel's Diner..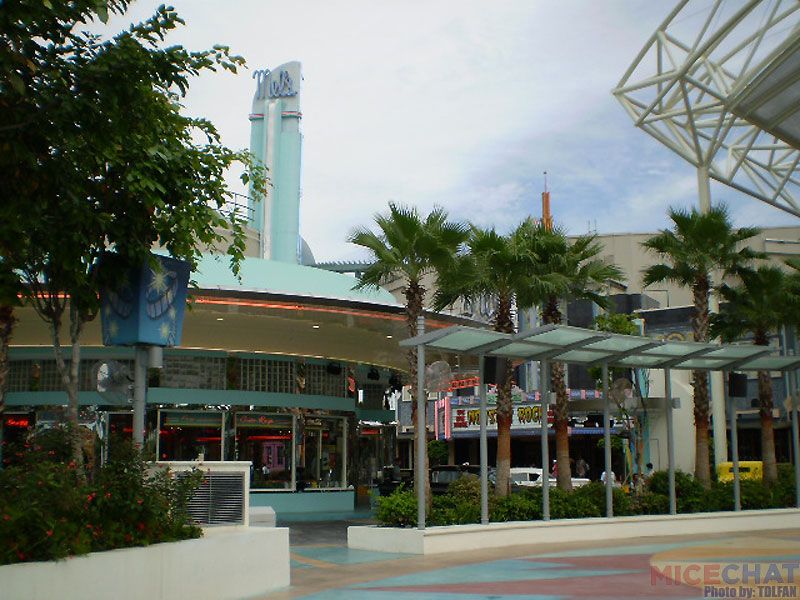 And behind you... Hollywood.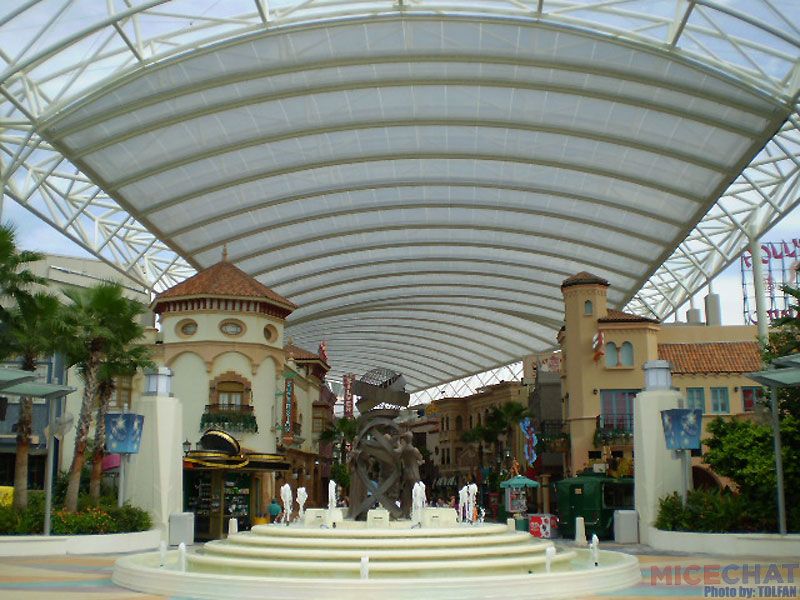 We walk across Madagascar and come upon... Disneyland Paris? Well.. not really. But rumor has it Ogres live on the other side of these ornated gates.... So we venture on... and that's where the Weekend Update's Universal Singapore report will take you next... to a fairy land that's so grand... it may just take a part 3 and 4 to cover it!!!
Here's sirclinksalot again with continuing tales of the city
After leaving the Golden Gate Bridge it was off to Lombard Street
Quite a crowd gathered around the area (as you can see the sun came out as well)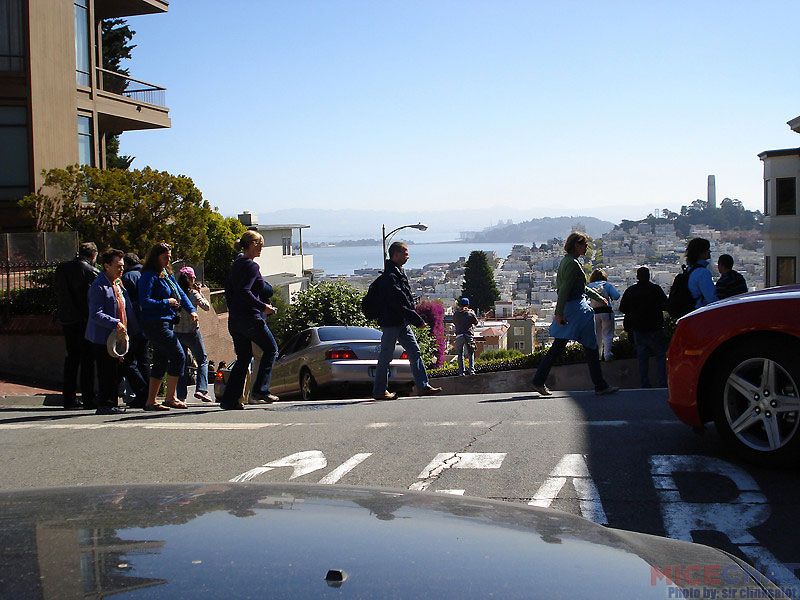 Going down the crazy street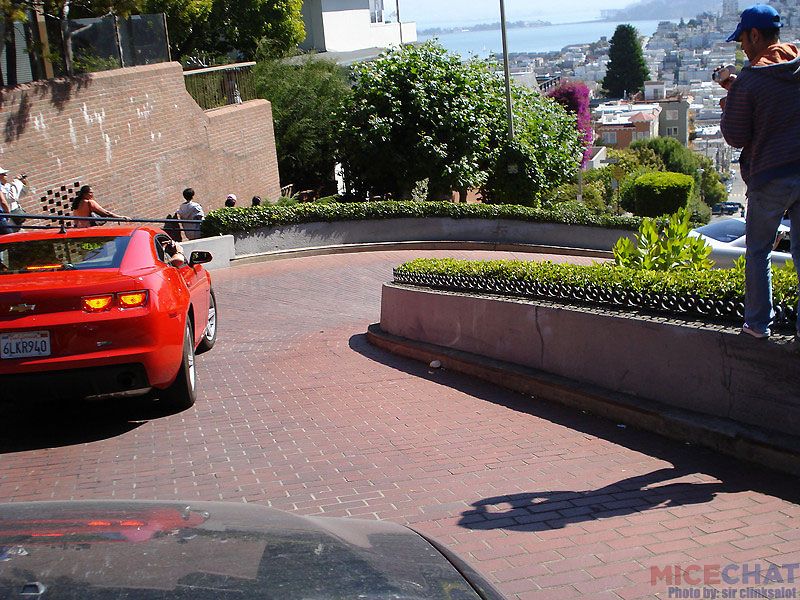 Some great views of the city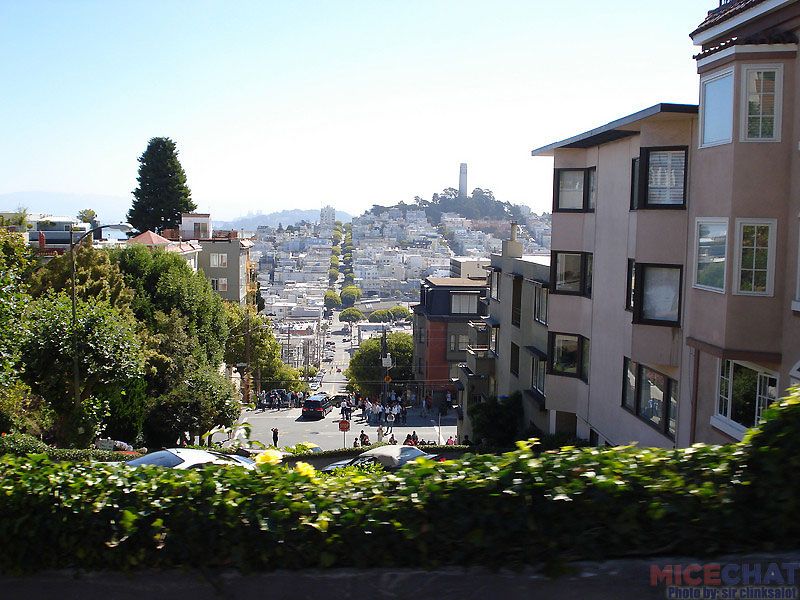 Looking up at the street from the bottom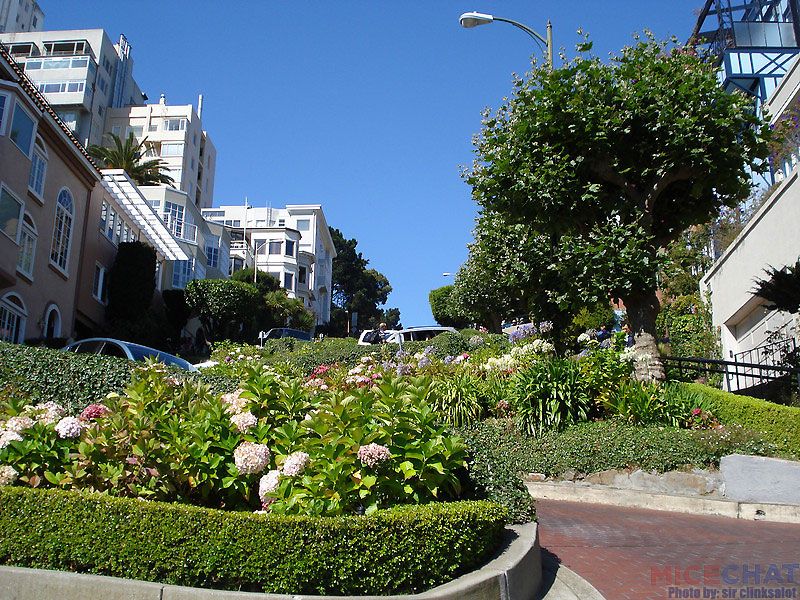 On our way to Chinatown, the Transamerica Building and Cafe' Coppola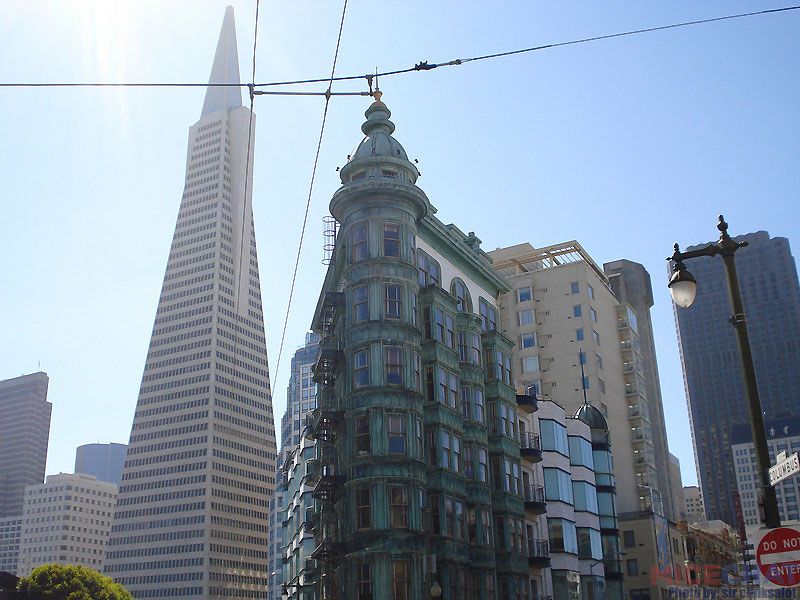 Chinatown!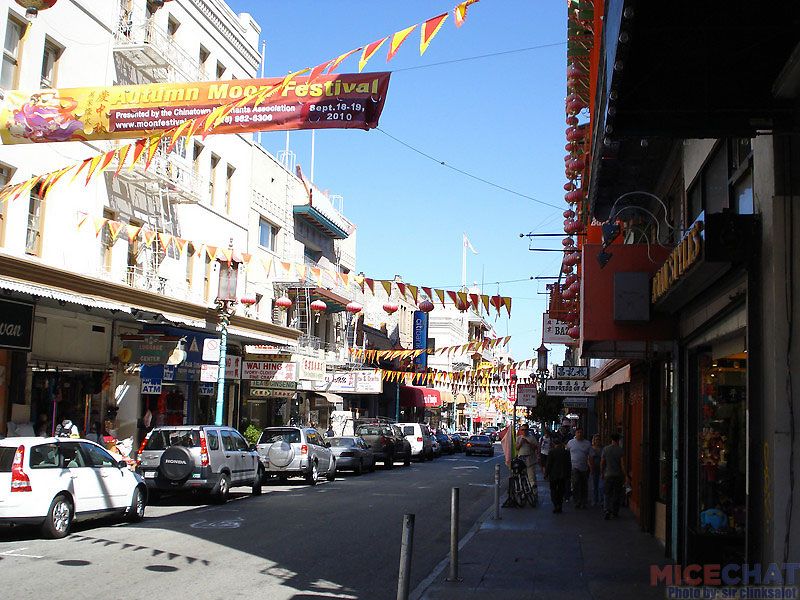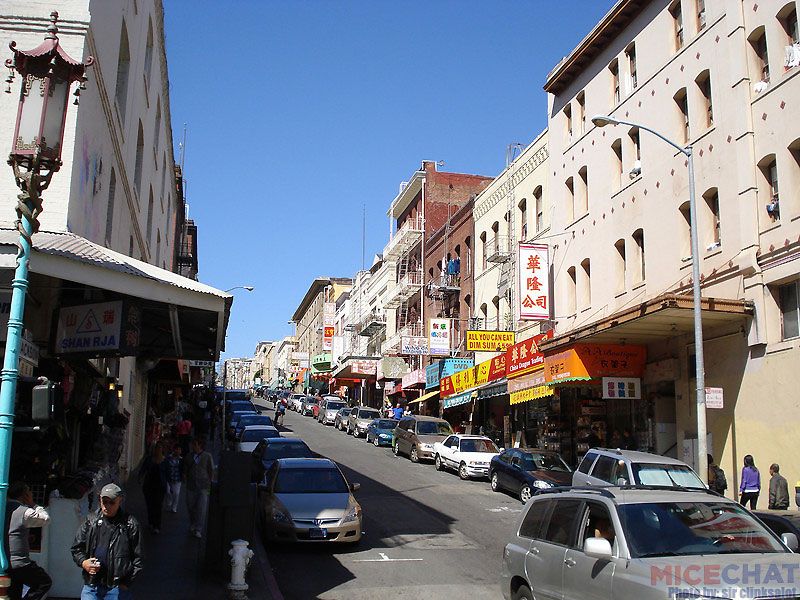 Love the lampposts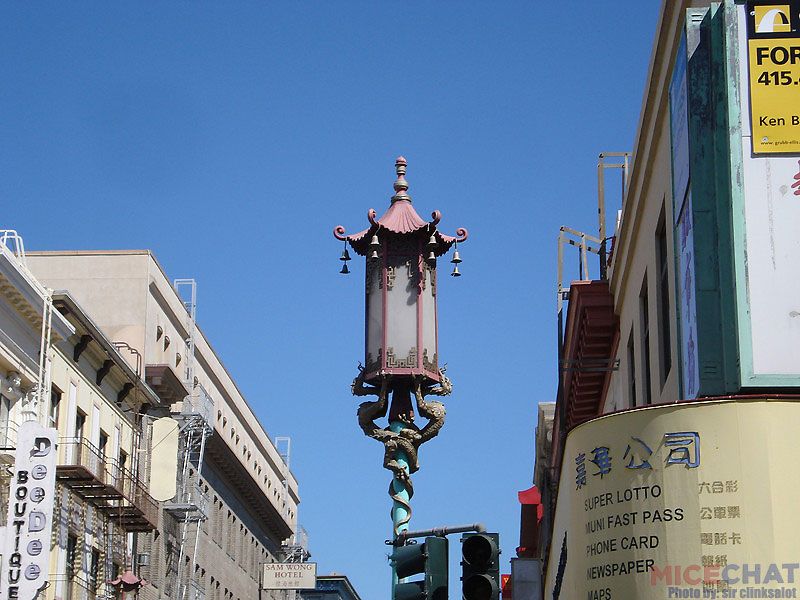 Gives new meaning to "Light Meat or Dark Meat"
Awesome Asian snacks!!!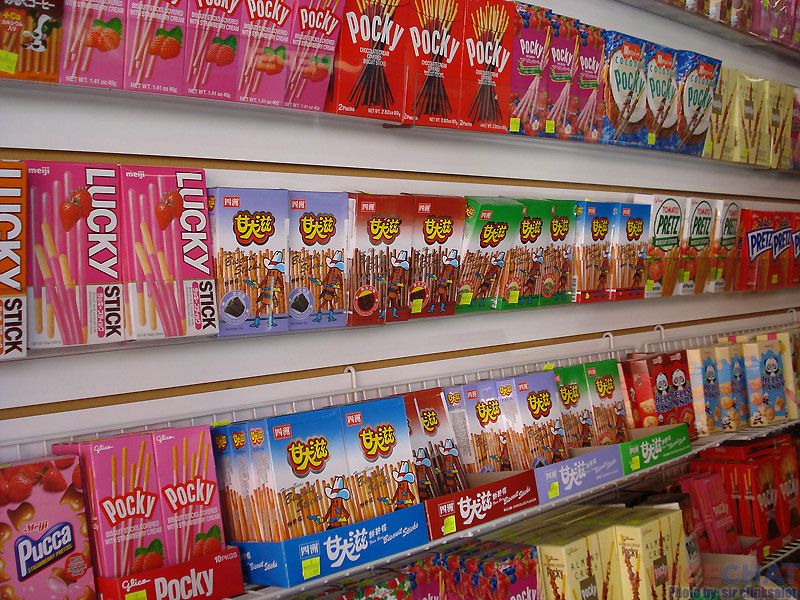 What's this I see ... MiceChat's official snack!!!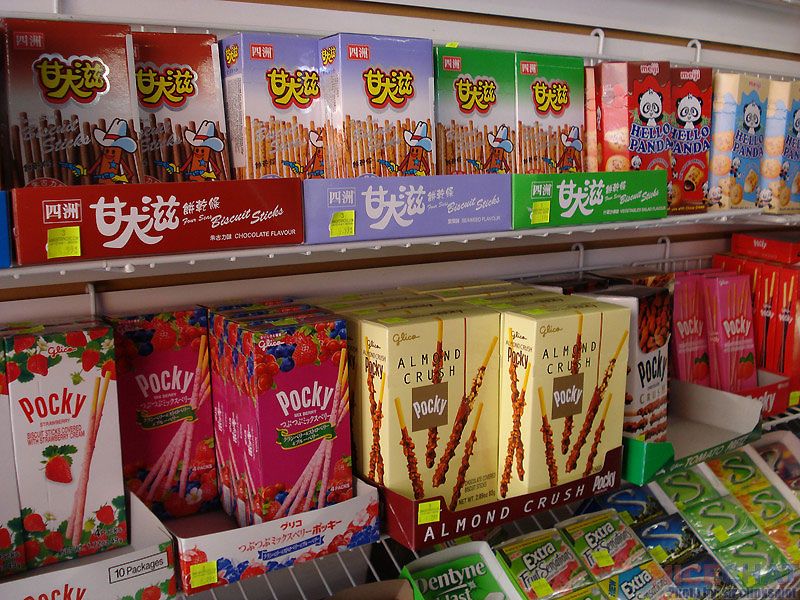 Mmmm ... Coconut Pocky!!!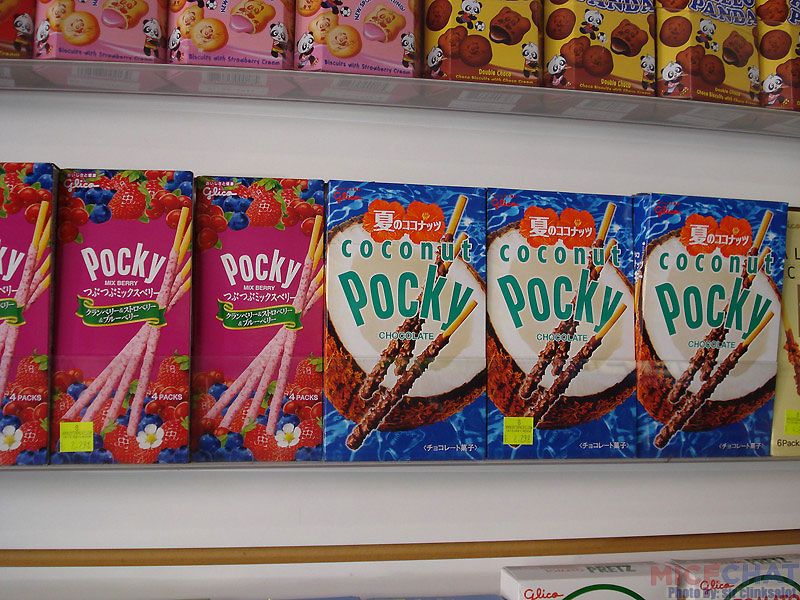 After leaving Chinatown, we headed to Pier 39 for lunch. Some great views of the Bay Bridge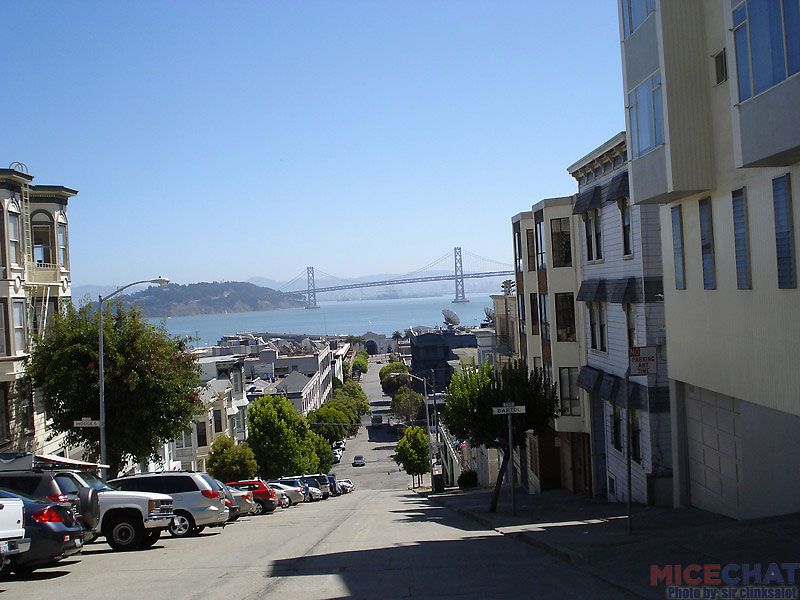 Fisherman's Wharf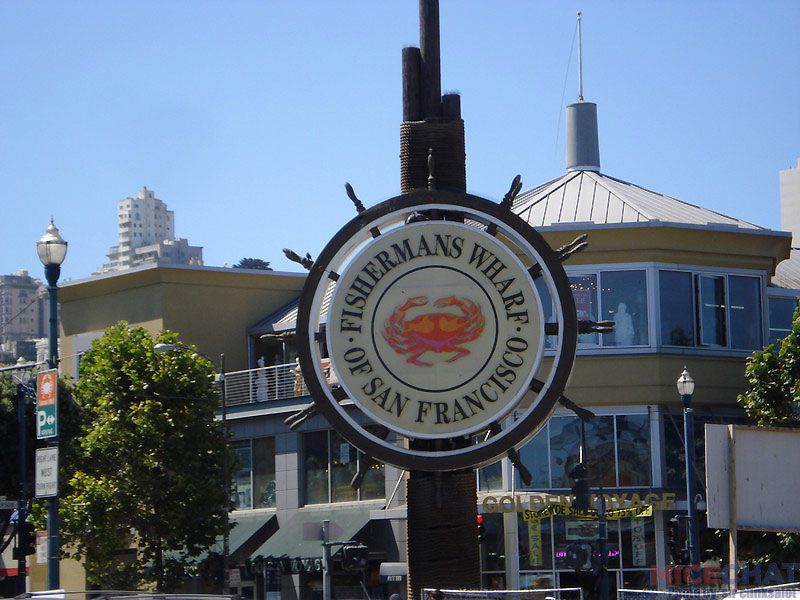 The Sea Lions were back from their vacation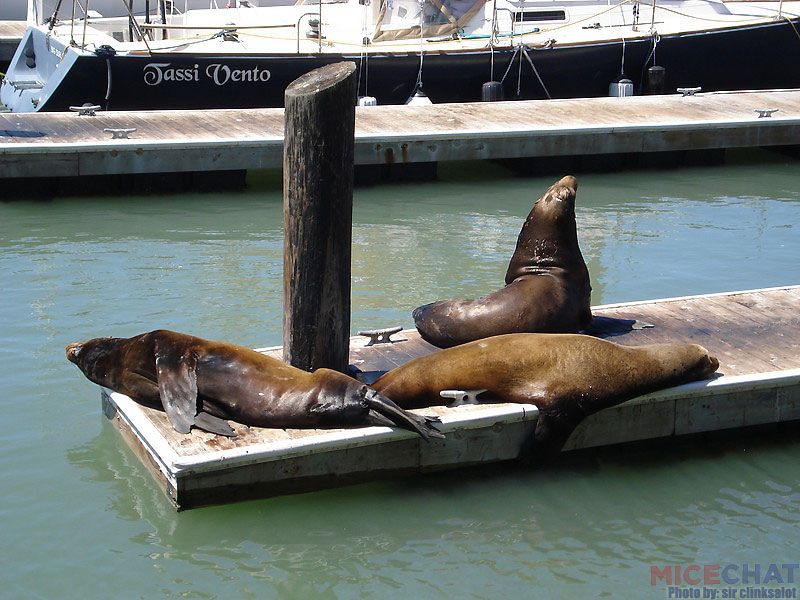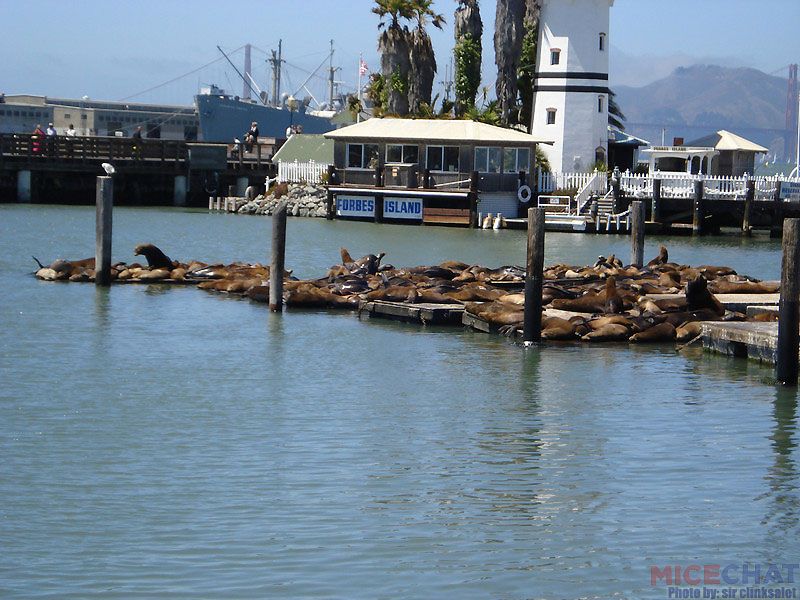 Alcatraz as seen from Pier 39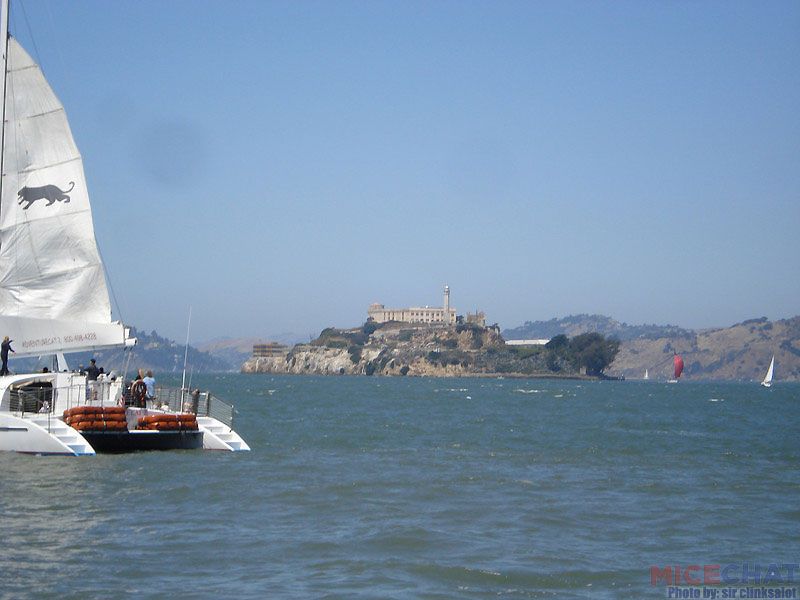 Hard to believe that bridge was fogged in not 2 hours earlier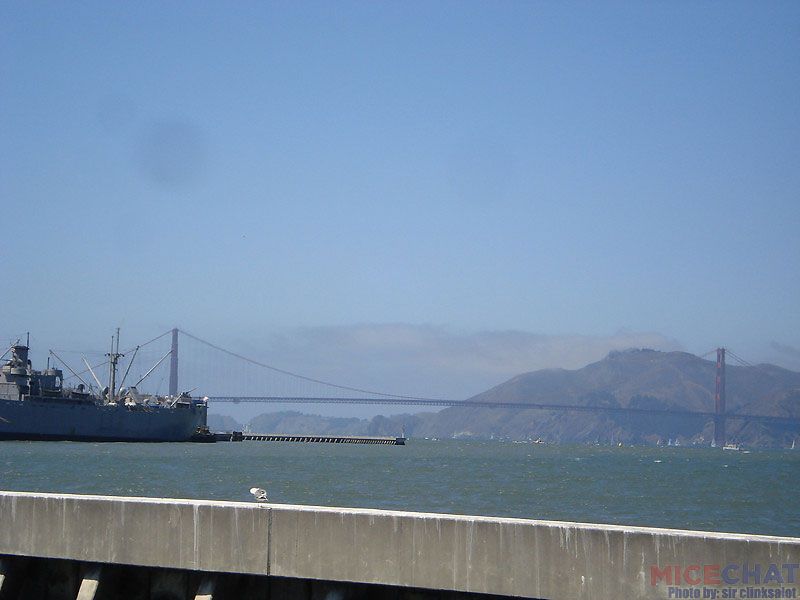 It was about as nice of a "Summer" day in San Francisco as you can get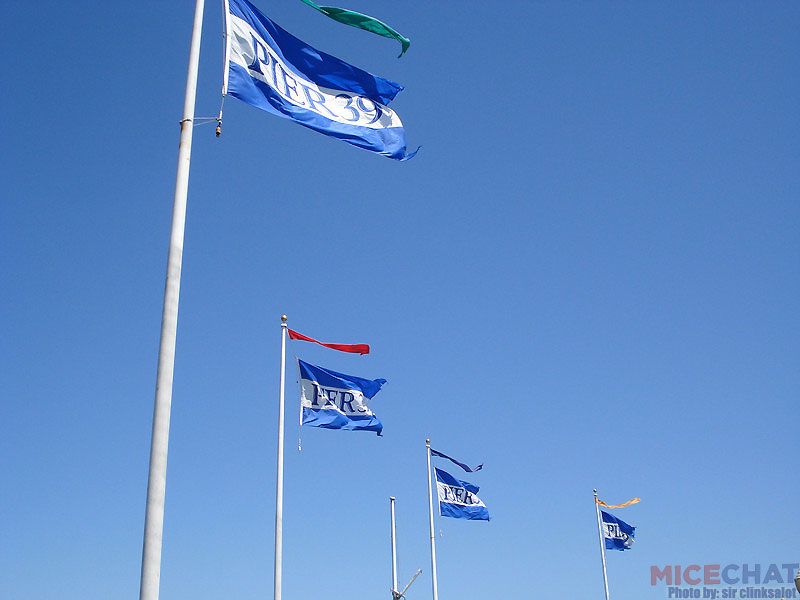 The Pier features many unique shops and attractions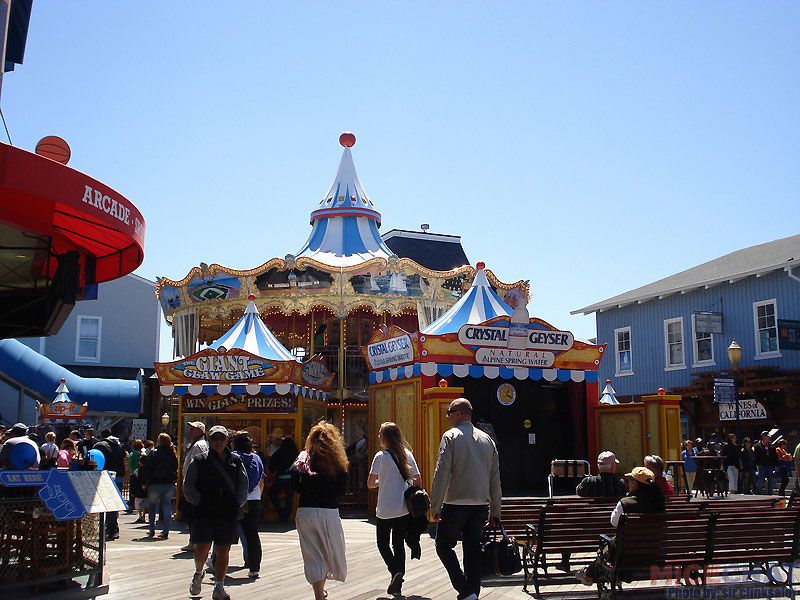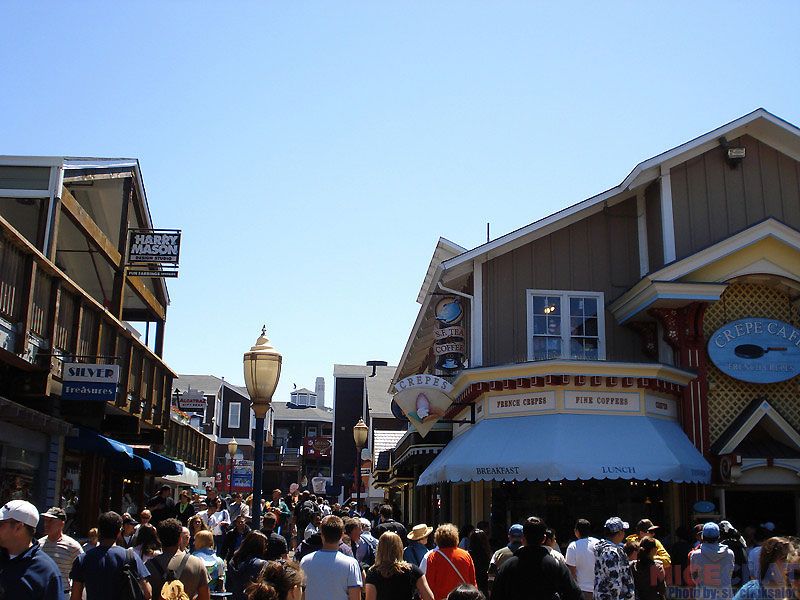 Chocolate!!!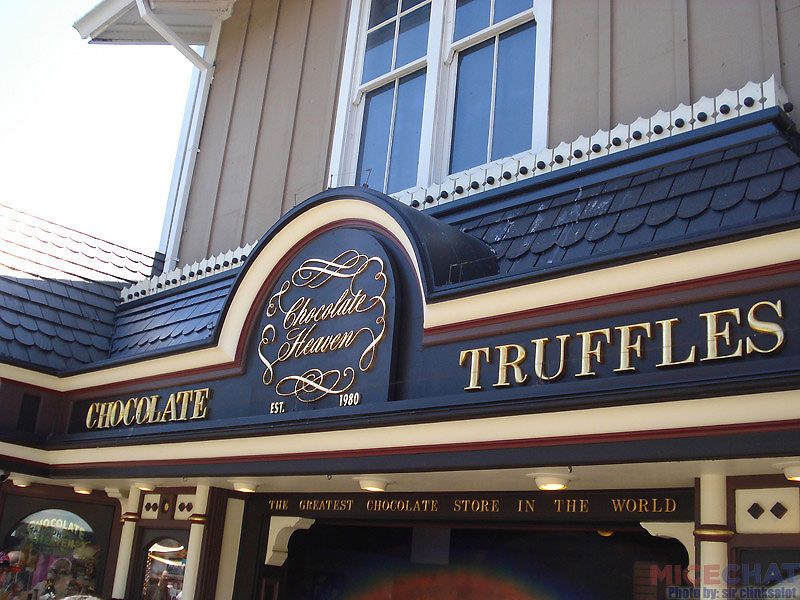 No tourist stop would be complete without kitschy merchandise
Chicago has the famous Bean ... Pier 39 has the Noodle?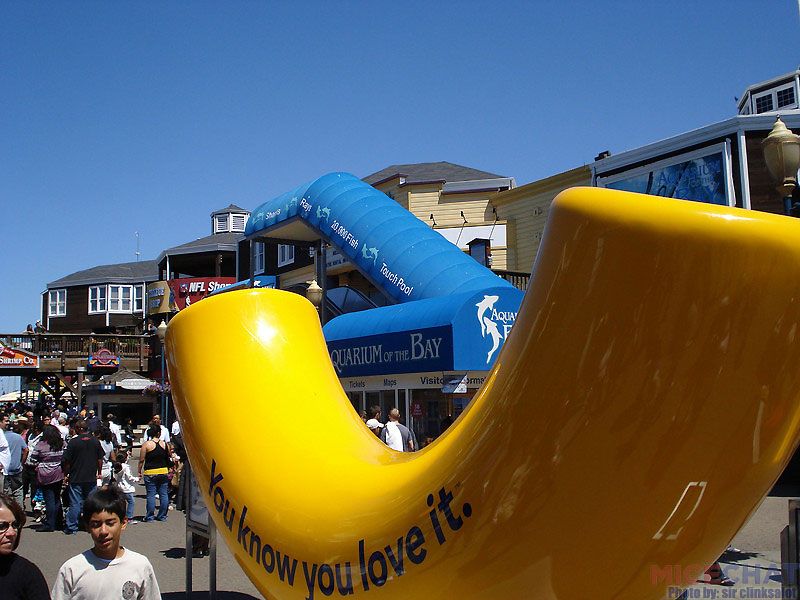 Kraft Macaroni & Cheese may be popular with kids, but to make it prevalent with both kids and adults, Kraft has turned to out-of-home in a big way -- a first for the brand. Playing off the smiling noodle visual and the "You know you love it" tagline, the campaign, which runs through the end of the year, includes giant smiling noodles at marquee locations.
Weighing over two tons, the giant noodles have landed in Wrigley Field and Navy Pier in Chicago and Fisherman's Wharf Pier 39 in San Francisco. Other locations will see the arrival of giant noodles over the summer.
Next week we will wrap up our Bay Area adventure with a visit to Candlestick Park.
Are you ready for another adventure with Ian Parkinson and Richard Williams?
Funchal is the largest city, the municipal seat and the capital of Portugal's Autonomous Region of Madeira. The city has a population of 100,526 and has been the capital of Madeira for more than five centuries.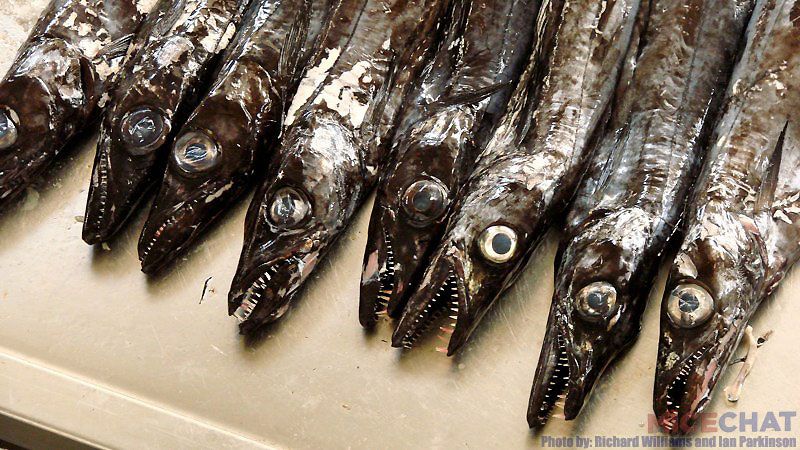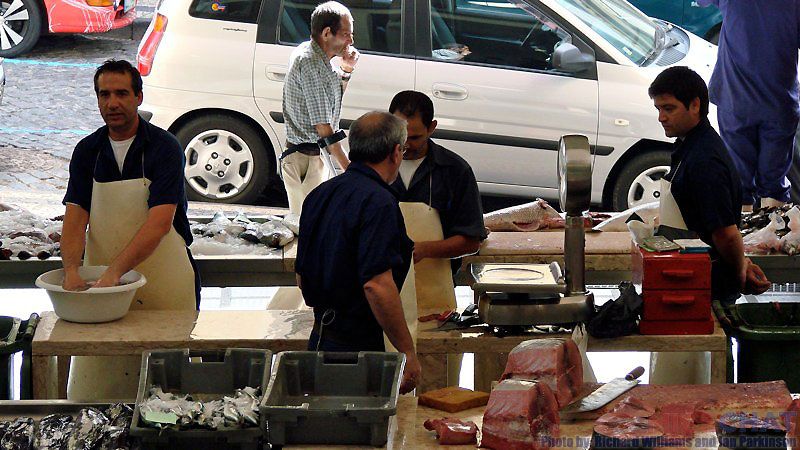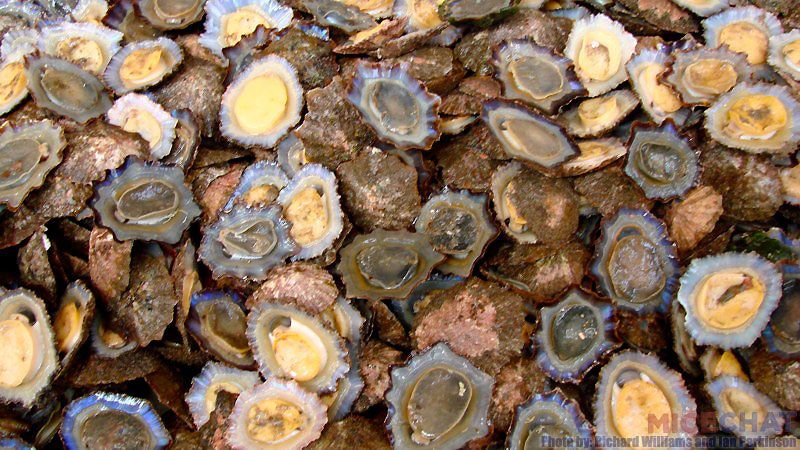 "...Funchal, for whom the captivated gave this name, because it was founded in a firm forested valley, full of fennel until the sea..."

The name Funchal, was applied by the first settlers that landed on its shore to the abundance of wild fennel where, as tradition goes, became the sight of the primitive burg.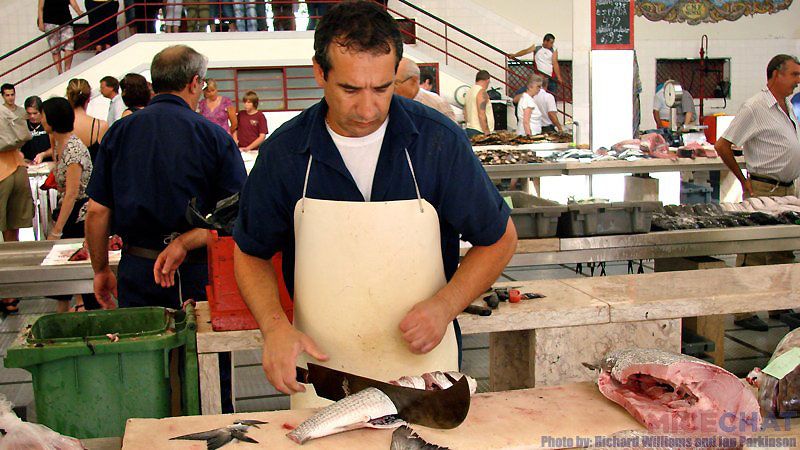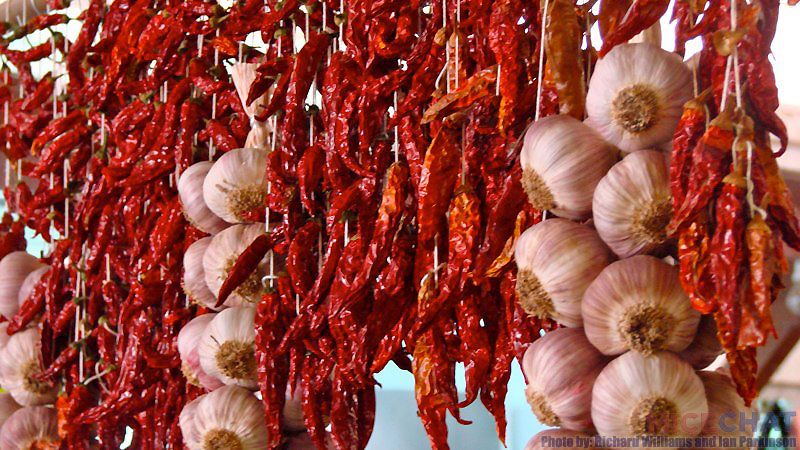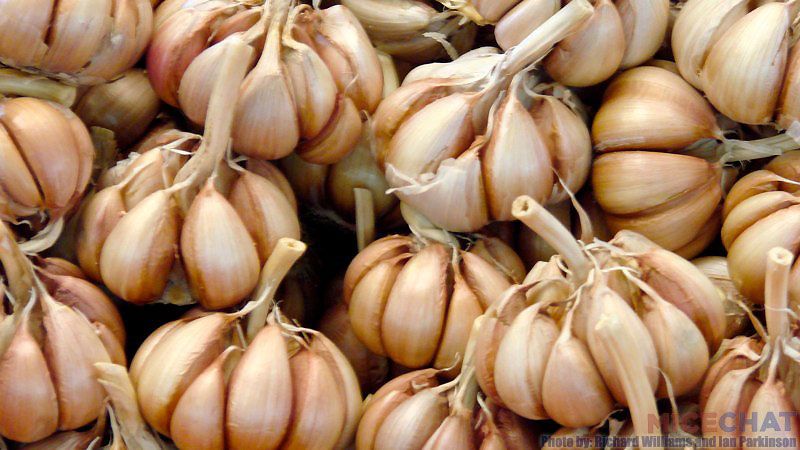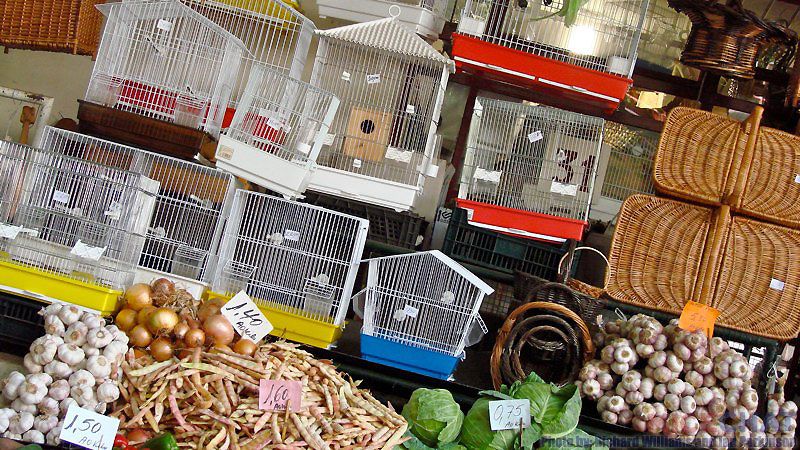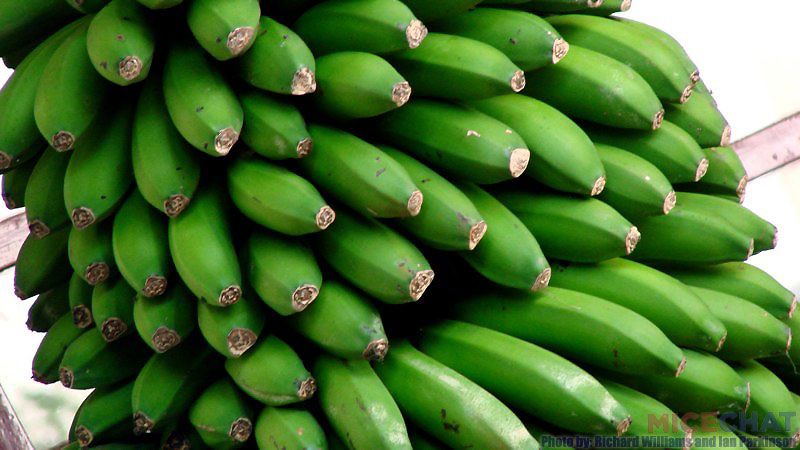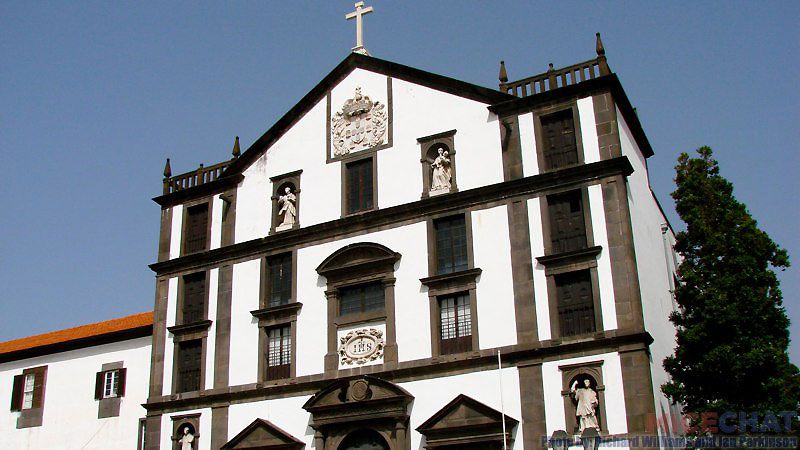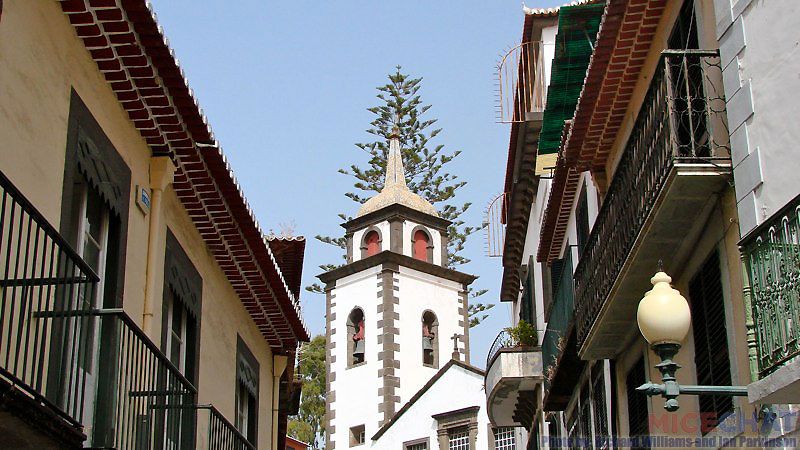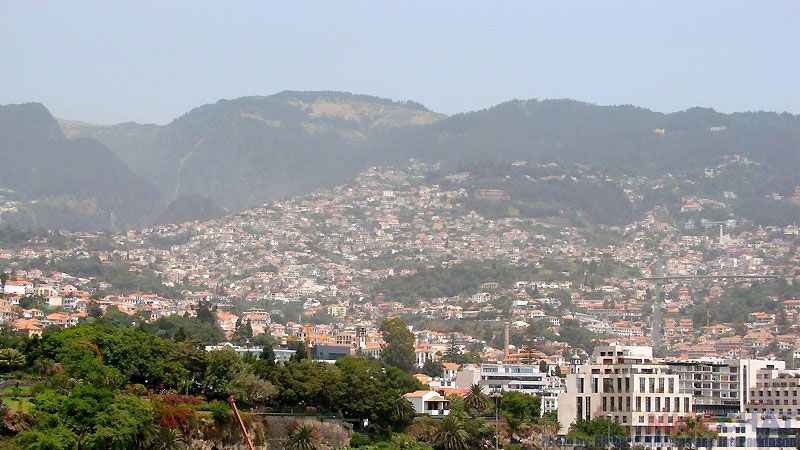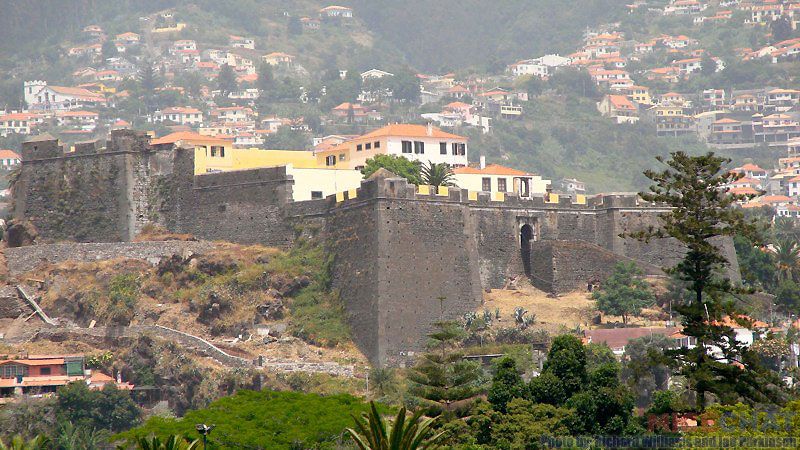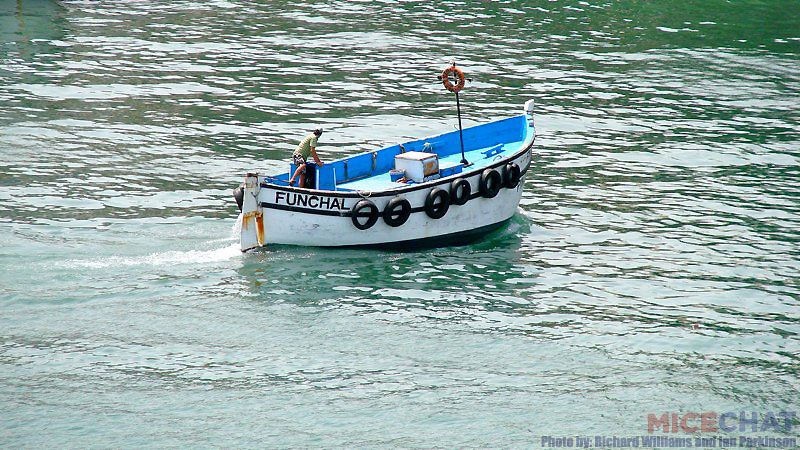 This week we have some jumbo postcards termed "PDL". Ken Eslick, the man who makes these wonderful features possible in Weekend Update, will explain what that means a few sentences down. We guarantee his Disneyland Postcard Reference Guide will keep you entertained for hours on end. You really do owe it to yourself to check it out!
From Ken's site:
Sold in the Park between 1960 and 1962 these cards were published and distributed by the Hallmark Card Company, which had replaced the Gibson Card Company, as the first card distributer in the Park. According to the publisher the "PDL" stood for "Pretty Darn Large".

Cards #0497 through #0508 and cards #0516 through #0527 are chrome cards with rounded corners measuring approximately 4" by 6". Cards #0509 through 0515 are the same size, but "water-color" style prints on porous matte paper with ruffled edges.
Looking for up-to-date reports from Disneyland
including photos, gossip, park schedules and more?
Visit these MiceChat columns each week:
And that brings us to the end of another week. Our photographers have just enough time to reload their cameras before we see you all again next weekend. Thank you to all of our wonderful readers, and as always, a huge thank you to our amazing team of global photographers, spies, and gossips:
Our thanks to our special contributor this week,
TDLFAN
.
Where have YOU been recently? We invite you to share your photos of theme parks or any other destination that may be of interest to our readers. Please feel free to contact me via MiceChat Private Message (screen name Rixter)
or send me an email: oceansiderick@gmail.com.
It is readers like you who make MiceChat such a special place.
Don't miss a single one of MiceChat's Featured Blogs (including the Weekend Update). Add our feed to your favorite feed software or site:
Follow us on Twitter